Looking to add a furry friend to your family and give back to the West Deptford community at the same time? Adopt a pet from a local shelter! During the ongoing COVID-19 pandemic, shelters have dogs, cats and other kinds of pets ready and waiting for someone to take them home.
Across New Jersey, there are thousands of dogs, cats and other animals of all ages without a home — and many of them are located near you. For those looking to adopt, a great place to begin the search for a new friend is at a local adoption center. If you aren't sure if you have time to take care of a pet year round, many shelters also offer opportunities to foster pets until they are placed in permanent homes.
If you need some help in your search, Patch and Petfinder have you covered. We create a list each week of all the pets recently put up for adoption in your area. Whether you're a dog or cat person, there are several great options available. Click on any listing for more information, or to start the adoption process.
Editor's note: This list was automatically generated using data compiled by Petfinder. Please report any errors or other feedback to [email protected]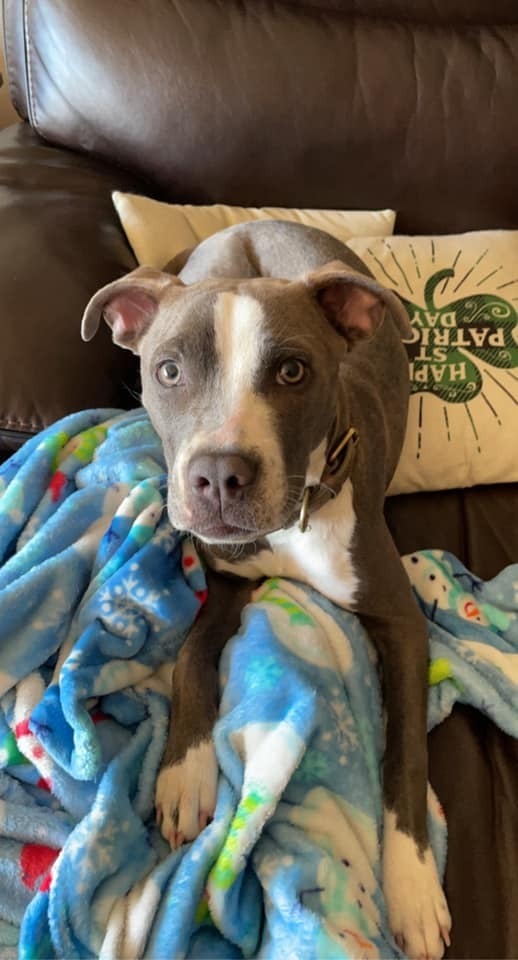 Name: Saffron (spice pack)
Species: Dog
Location: Dont Bully Us Rescue, PO Box 246, Wenonah, NJ
Age, Size, Sex, Breed: Baby, Medium, Female, American Staffordshire Terrier Pit Bull Terrier Mix
Good With: Kids, dogs and cats
---
Name: Gonzo (Muppet babies)
Species: Dog
Location: Dont Bully Us Rescue, PO Box 246, Wenonah, NJ
Age, Size, Sex, Breed: Baby, Medium, Male, American Staffordshire Terrier
Good With: Kids, dogs and cats
---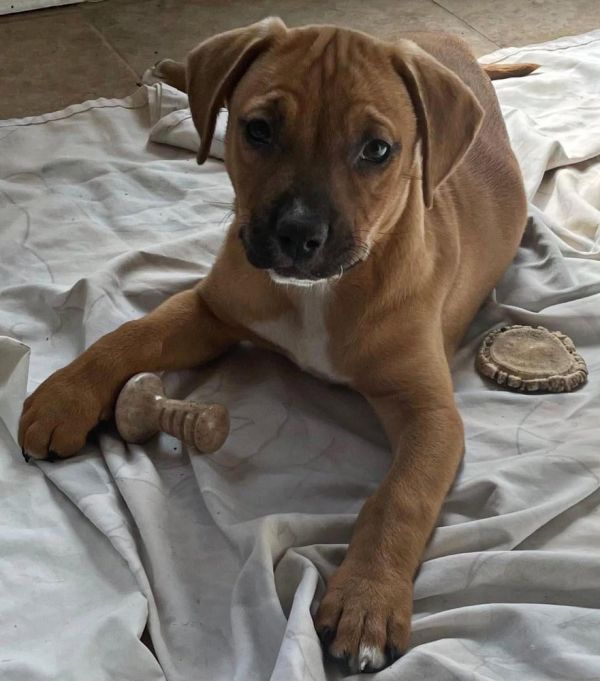 Name: Miss Piggy (Muppet babies)
Species: Dog
Location: Dont Bully Us Rescue, PO Box 246, Wenonah, NJ
Age, Size, Sex, Breed: Baby, Medium, Female, American Staffordshire Terrier
Good With: Kids, dogs and cats
---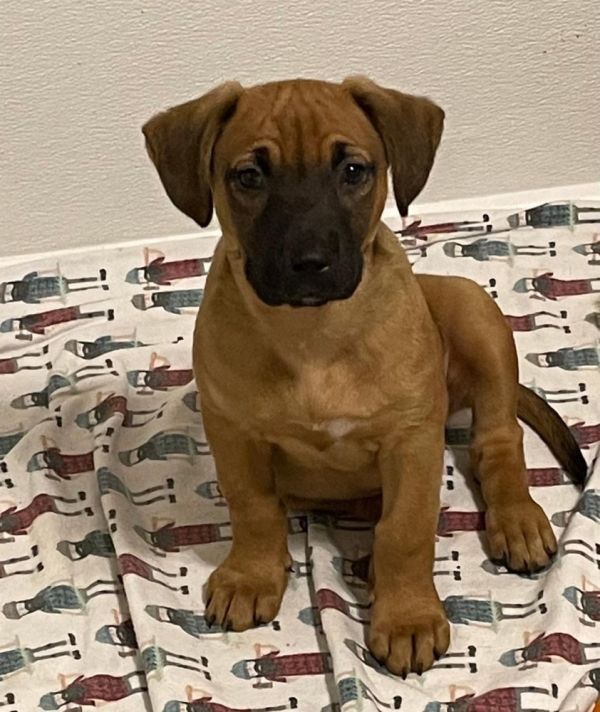 Name: Dr Honeydew (Muppet babies
Species: Dog
Location: Dont Bully Us Rescue, PO Box 246, Wenonah, NJ
Age, Size, Sex, Breed: Baby, Medium, Male, American Staffordshire Terrier
Good With: Kids, dogs and cats
---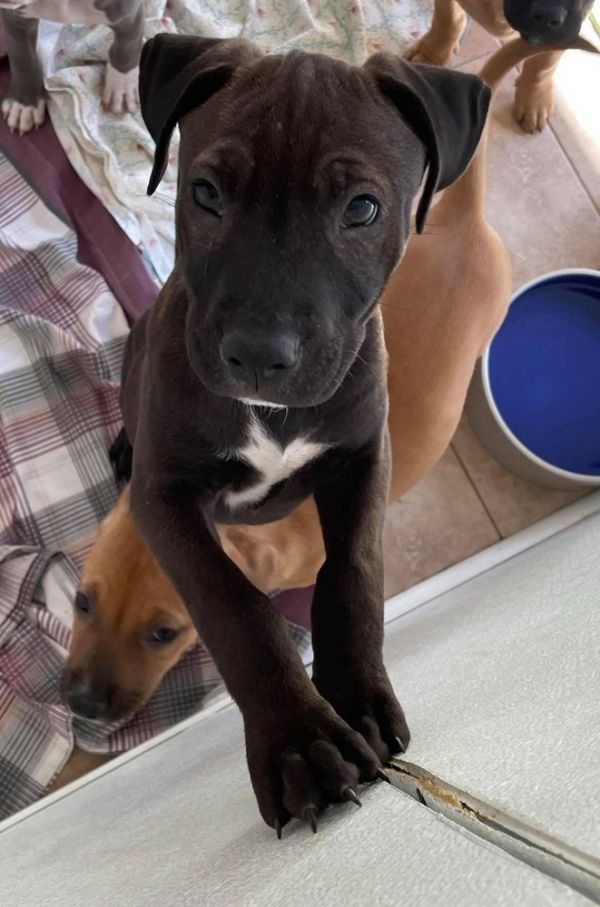 Name: Scooter (Muppet babies)
Species: Dog
Location: Dont Bully Us Rescue, PO Box 246, Wenonah, NJ
Age, Size, Sex, Breed: Baby, Medium, Male, American Staffordshire Terrier
Good With: Kids, dogs and cats
---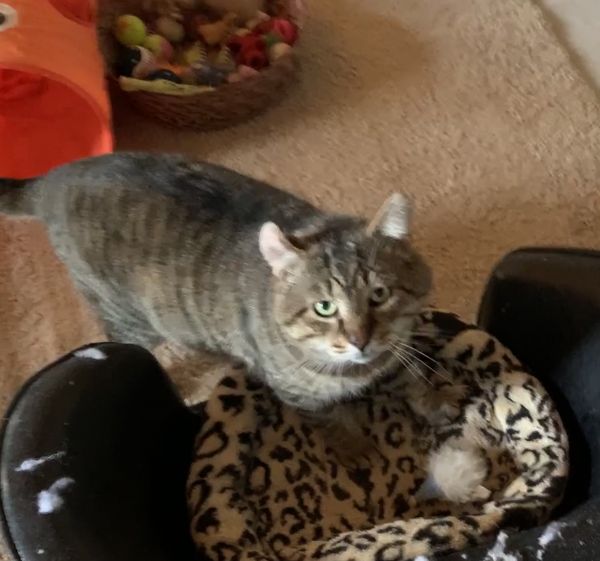 Name: EARL
Species: Cat
Location: Cats R Us Dot Org, Gloucester City, NJ
Age, Size, Sex, Breed: Adult, Large, Male, American Shorthair
Description: "Earl is a lovely 2 yr. old very affectionate, friendly, Tiger Stripe male with "curly ears". He is neutered, core…" Learn more
---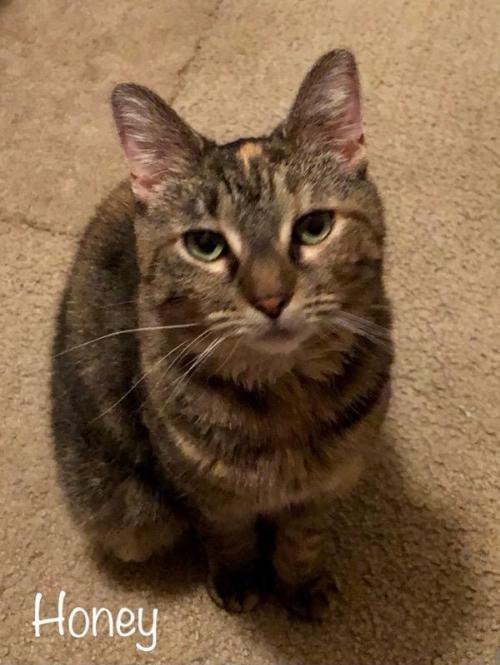 Name: Honey K.
Species: Cat
Location: Furrever Friends Rescue And Volunteers Inc, PetsMart, Woodbury, NJ
Age, Size, Sex, Breed: Young, Medium, Female, Torbie
Good With: Cats
Description: "You can fill out an adoption application online on our official website." Learn more
---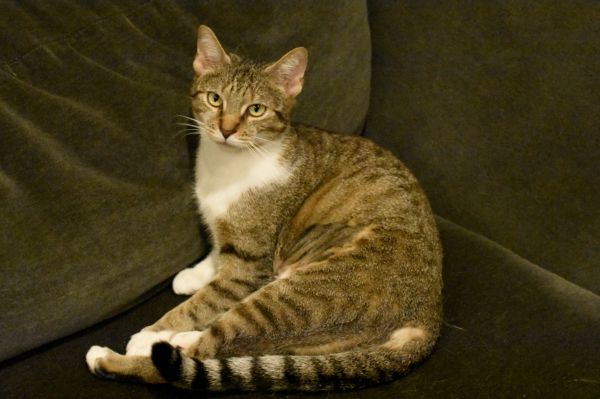 Name: Elizabeth
Species: Cat
Location: Kitten Snatchers, Philadelphia, PA
Age, Size, Sex, Breed: Young, Medium, Female, Domestic Short Hair Tabby Mix
Good With: Cats
Description: "Elizabeth was found by a good human in an abandoned house after her owners moved and didn't think she was…" Learn more
---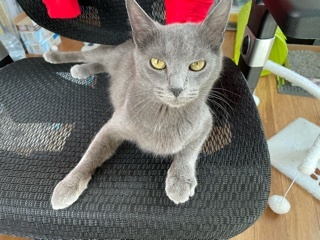 Name: Hazel
Species: Cat
Location: Kitten Snatchers, Philadelphia, PA
Age, Size, Sex, Breed: Young, Medium, Female, Domestic Short Hair Russian Blue Mix
Good With: Kids and cats
Description: "She's has done a wonderful job raising 6 babies and is ready to enjoy her own kittenhood! Hazel is extremely…" Learn more
---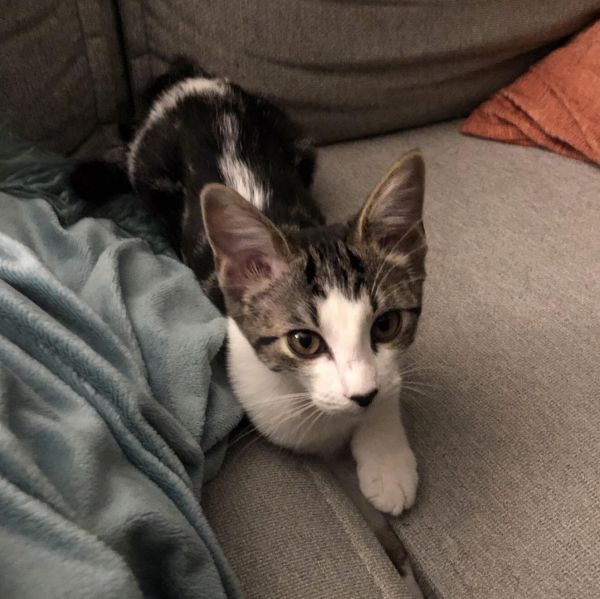 Name: Anastasia
Species: Cat
Location: Kitten Snatchers, Philadelphia, PA
Age, Size, Sex, Breed: Baby, Small, Female, Domestic Short Hair
Good With: Kids and cats
Description: "Meet Anastasia, Drizella's sister! She's a little adventurer who isn't scared of anything and loves to be near her human…" Learn more
---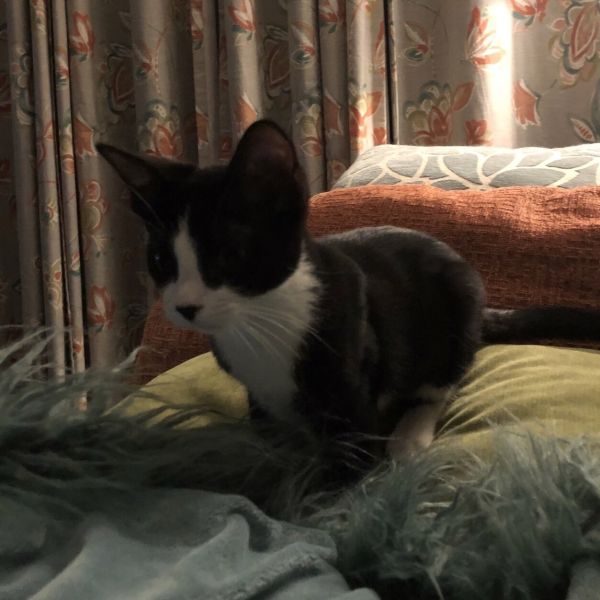 Name: Drizella
Species: Cat
Location: Kitten Snatchers, Philadelphia, PA
Age, Size, Sex, Breed: Baby, Small, Female, Domestic Short Hair
Good With: Kids and cats
Description: "Meet Drizella, Anastasia's sister! She is a little shy at first but once she feels comfortable she loves to cuddle…" Learn more
---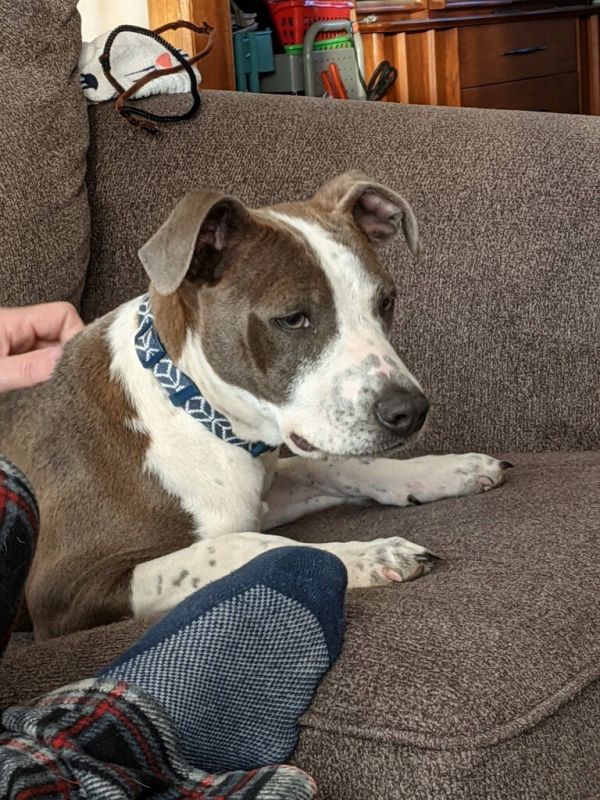 Name: Clark
Species: Dog
Location: The Riley Rescue, Bellmawr, NJ
Age, Size, Sex, Breed: Young, Medium, Male, Pit Bull Terrier
Good With: Kids and dogs
Description: "Available for adoption The adoption fee for altered animals is $460. Please note that we do have transportation available for…" Learn more
---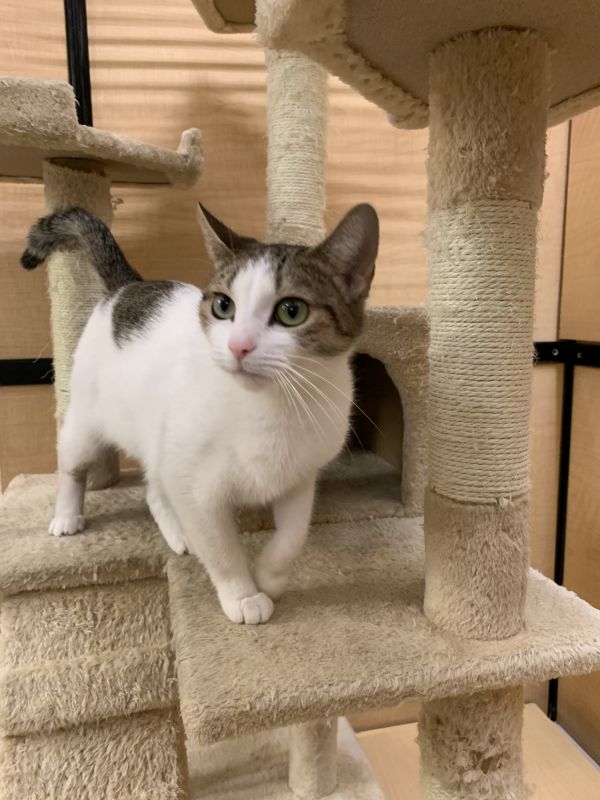 Name: Angel
Species: Cat
Location: For Kittys Sake, Sewell, NJ
Age, Size, Sex, Breed: Young, Medium, Female, Domestic Short Hair
Good With: Kids, dogs and cats
Description: "Angel is a 1-3 year old very sweet, gorgeous, and affectionate girl from the beginning. Angel likes to be held…" Learn more
---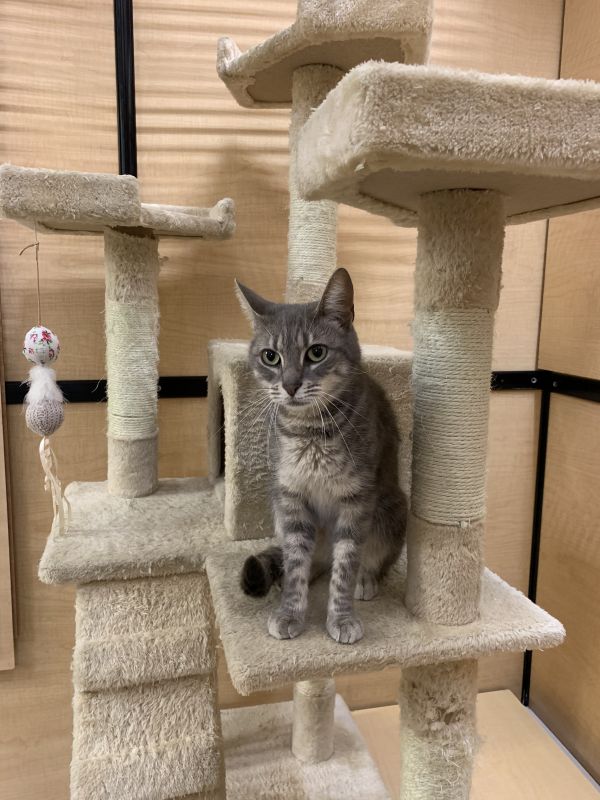 Name: Hannah
Species: Cat
Location: For Kittys Sake, Sewell, NJ
Age, Size, Sex, Breed: Young, Medium, Female, Domestic Short Hair
Good With: Cats
Description: "Meet 1 year old Hannah. This sweet young girl was found alone outside. A nice family brought her to our…" Learn more
---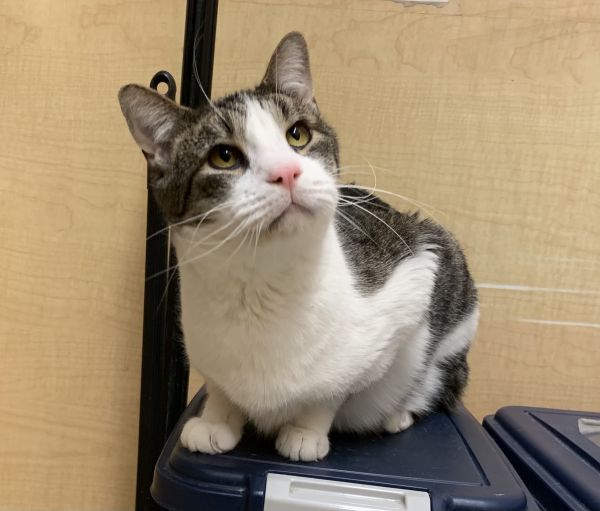 Name: Boris
Species: Cat
Location: For Kittys Sake, Sewell, NJ
Age, Size, Sex, Breed: Senior, Large, Male, Domestic Short Hair
Good With: Cats
Description: "8 year old Boris is one chill dude. He is perfectly content to share his space with anyone else whether…" Learn more
---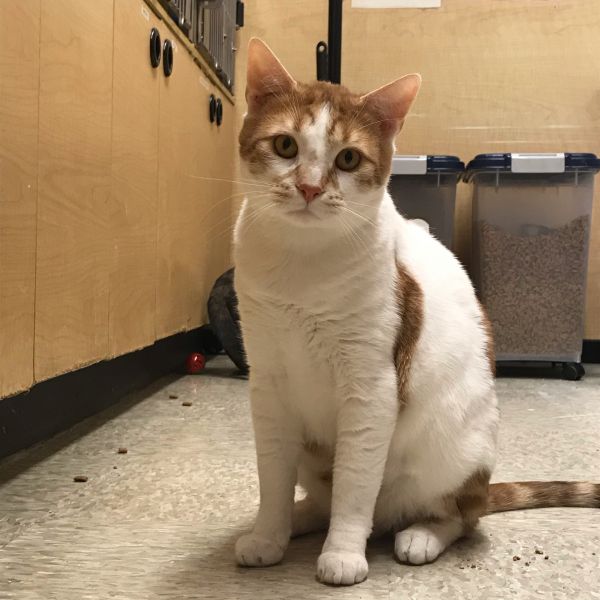 Name: Carmie
Species: Cat
Location: For Kittys Sake, Sewell, NJ
Age, Size, Sex, Breed: Adult, Medium, Male, Domestic Short Hair
Good With: Kids and cats
Description: "Look at this striking guy! Carmie is a 3yr old, neutered male. He is a little shy at first but…" Learn more
---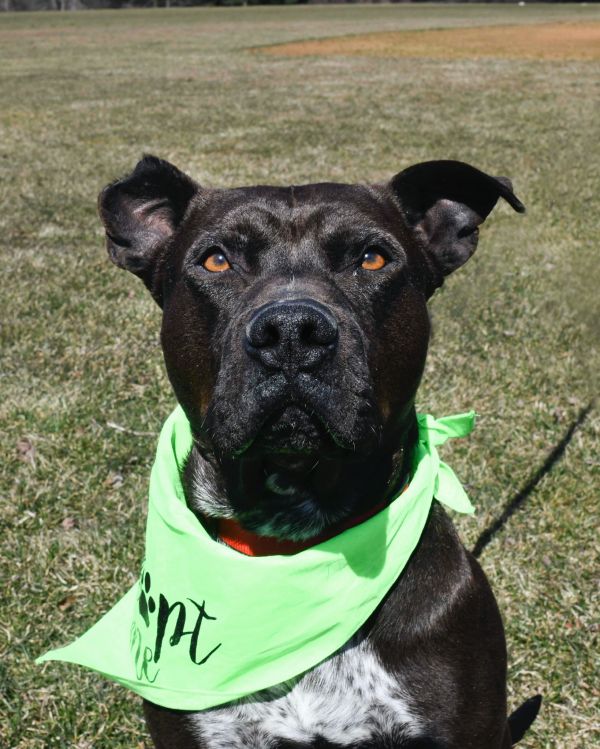 Name: BO
Species: Dog
Location: Saved Me, 2609 Federal Street, Philadelphia, PA
Age, Size, Sex, Breed: Senior, Medium, Male, Pit Bull Terrier
Good With: Kids, dogs and cats
Description: "All Saved Me dogs and cats receive a wellness exam by our veterinarian and are up to date with vaccinations…." Learn more
---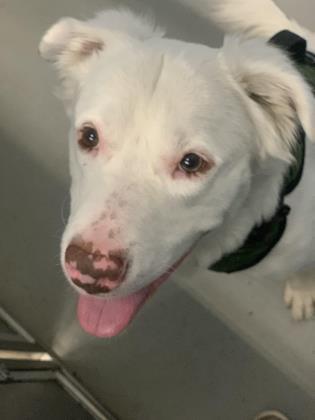 Name: Blue
Species: Dog
Location: Saved Me, 2609 Federal Street, Philadelphia, PA
Age, Size, Sex, Breed: Young, Medium, Male, Australian Shepherd
Good With: Dogs
Description: "Blue is one special boy and a cutie! Blue didn't get the best start to his life and will defiantly…" Learn more
---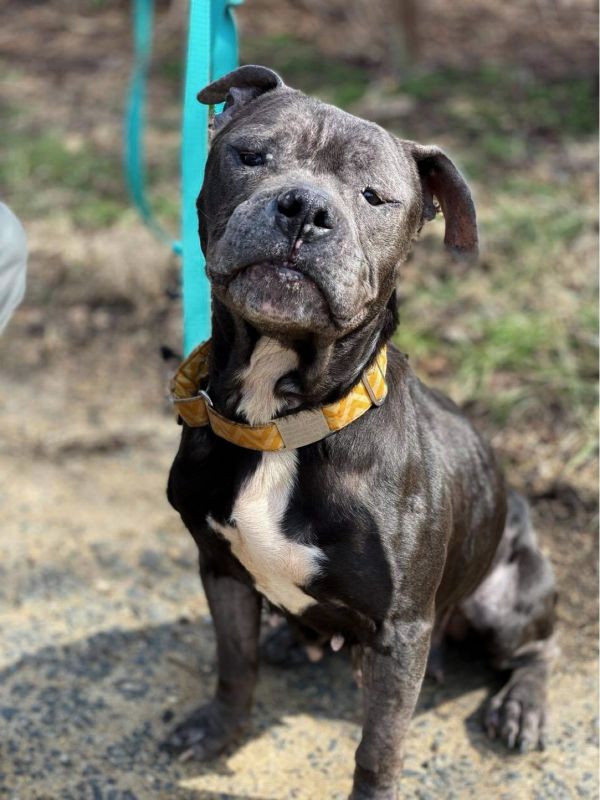 Name: THE MONKEY!
Species: Dog
Location: City Of Elderly Love, Philadelphia, PA
Age, Size, Sex, Breed: Adult, Medium, Female, Pit Bull Terrier
Good With: Dogs
Description: "MEET THE MONKEY (aka Prada)! This little lady was brought into the PSPCA health clinic with a handful of health…" Learn more
---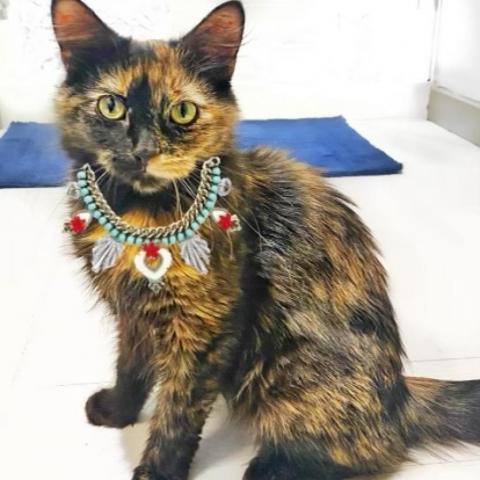 Name: Moira
Species: Cat
Location: Purr Philadelphia Urgent Rescue And Relief, Philadelphia, PA
Age, Size, Sex, Breed: Adult, Small, Female, Domestic Medium Hair
---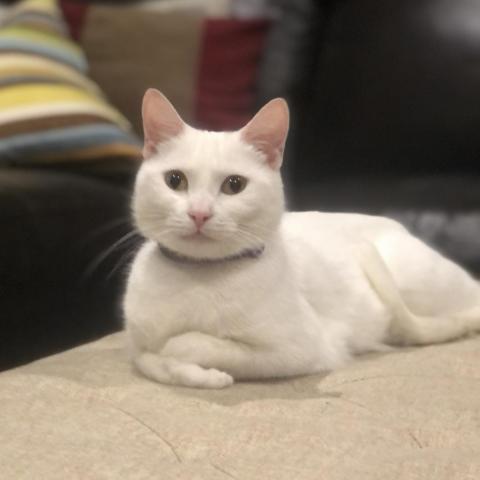 Name: Daisy
Species: Cat
Location: Purr Philadelphia Urgent Rescue And Relief, Philadelphia, PA
Age, Size, Sex, Breed: Young, Small, Female, Domestic Short Hair
Description: "Daisy is a funny cat with a great personality! She's full of energy and doesn't like to miss a beat…." Learn more
---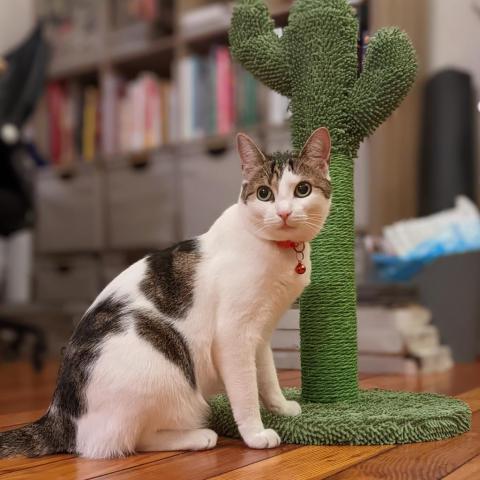 Name: Carly
Species: Cat
Location: Purr Philadelphia Urgent Rescue And Relief, Philadelphia, PA
Age, Size, Sex, Breed: Young, Small, Female, Domestic Short Hair
Description: "Shy but sweet. Loves other cats!" Learn more
---
Name: Nico
Species: Cat
Location: Purr Philadelphia Urgent Rescue And Relief, Philadelphia, PA
Age, Size, Sex, Breed: Adult, Medium, Male, Domestic Short Hair
Description: "Nico is such a handsome boy, who is so deserving of a forever home! He was found struggling to survive…" Learn more
---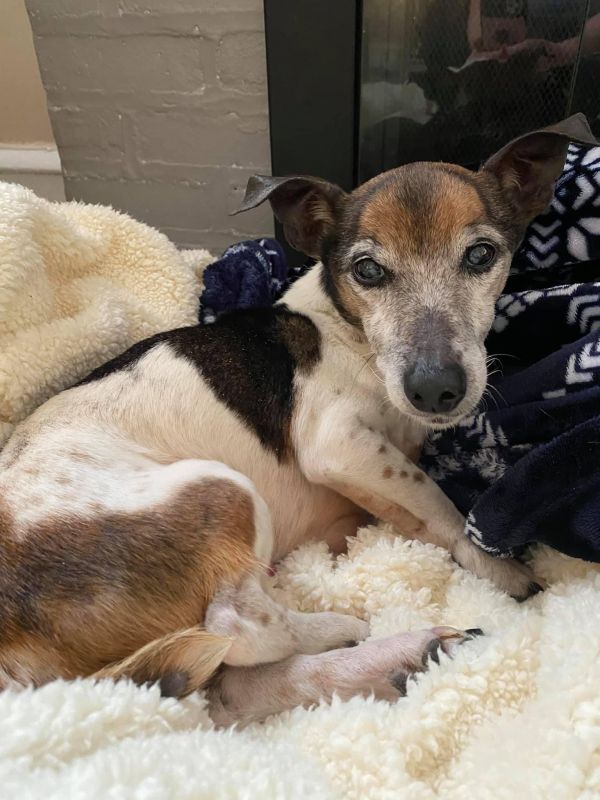 Name: RALPH!
Species: Dog
Location: City Of Elderly Love, Philadelphia, PA
Age, Size, Sex, Breed: Senior, Small, Male, Jack Russell Terrier
Good With: Kids, dogs and cats
Description: "MEET RALPH! This adorable tiny guy was found as a stray and would love to find the perfect home where…" Learn more
---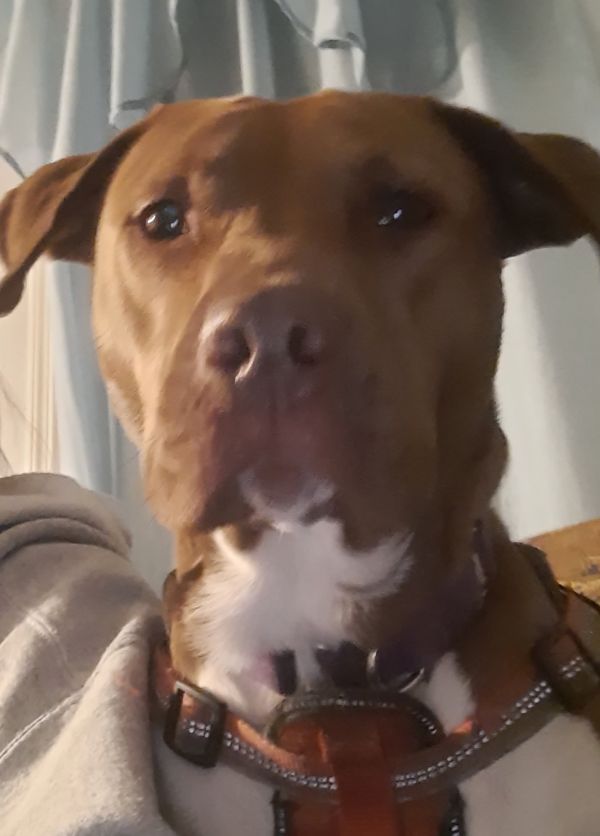 Name: Hazel
Species: Dog
Location: Misfit Angels Of South Jersey, AUDUBON, NJ
Age, Size, Sex, Breed: Adult, Medium, Female, Labrador Retriever Pit Bull Terrier Mix
Good With: Kids and dogs
Description: "Hazel is a sweet, gentle dog. An all around great girl. She was brought up from GA after being found…" Learn more
---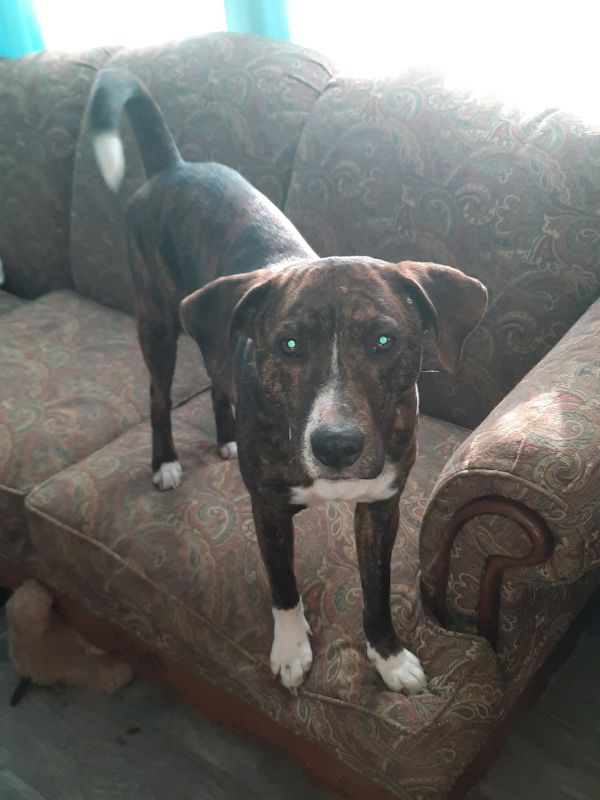 Name: Willie
Species: Dog
Location: Misfit Angels Of South Jersey, AUDUBON, NJ
Age, Size, Sex, Breed: Young, Medium, Male, Hound Labrador Retriever Mix
Good With: Kids and dogs
Description: "Willie came to Misfit Angels of South Jersey last August. He had a rough start and needed to settle in…" Learn more
---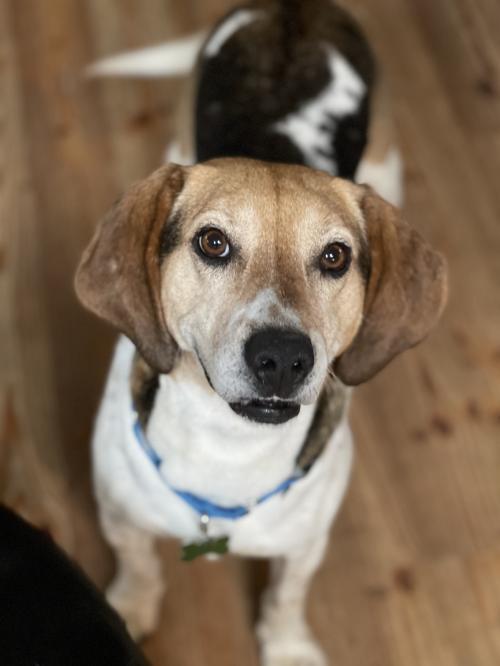 Name: Sally
Species: Dog
Location: One Love Animal Rescue Group Inc, Blackwood, NJ
Age, Size, Sex, Breed: Adult, Medium, Female, Beagle Hound Mix
Good With: Kids and dogs
Description: "Sweet Beagle Alert! Sally is a very demure 6-year-old Beagle mix. Sally is house and crate trained she gets along…" Learn more
---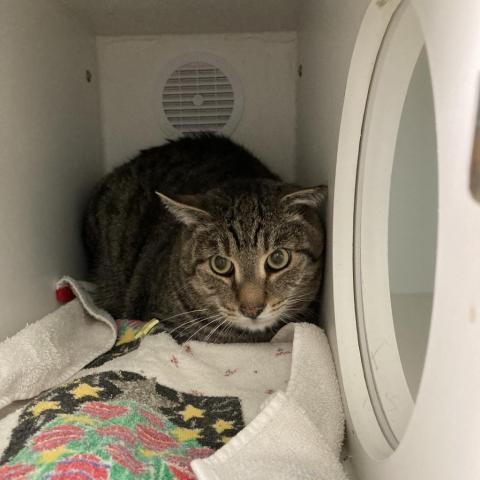 Name: Floppy
Species: Cat
Location: Morris Animal Refuge, 1242 Lombard Street, Philadelphia, PA
Age, Size, Sex, Breed: Adult, Extra Large, Male, Domestic Short Hair
Description: "Floppy — named for his floppy ears — was being bullied by other neighborhood cats! A Good Samaritan scooped him…" Learn more
---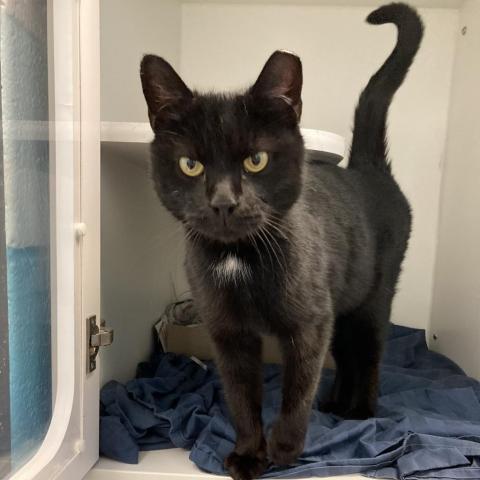 Name: Freddy Purrcury
Species: Cat
Location: Morris Animal Refuge, 1242 Lombard Street, Philadelphia, PA
Age, Size, Sex, Breed: Adult, Small, Male, Domestic Long Hair
Description: "Freddy Purrcury loves jamming out with his friends, Brian Meow and Paw-ger Taylor. Like a typical rockstar, he's confident and…" Learn more
---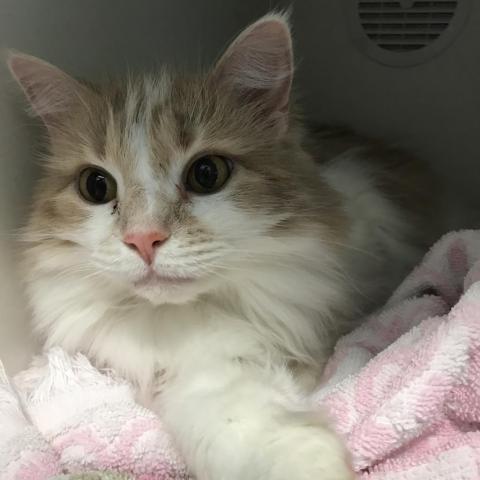 Name: Eve
Species: Cat
Location: Morris Animal Refuge, 1242 Lombard Street, Philadelphia, PA
Age, Size, Sex, Breed: Senior, Large, Female, Domestic Long Hair
Description: "This pretty kitty is a former barn cat. As an older gal, she's ready to retire and get pampered in…" Learn more
---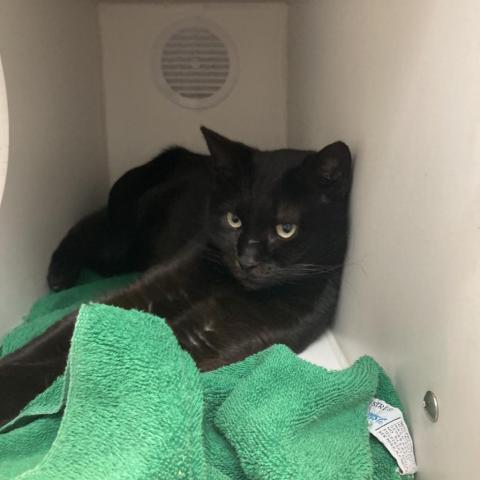 Name: Regina
Species: Cat
Location: Morris Animal Refuge, 1242 Lombard Street, Philadelphia, PA
Age, Size, Sex, Breed: Adult, Medium, Female, Domestic Short Hair
Description: "Called today owner stated she will come by for a walk through today to confirm." Learn more
---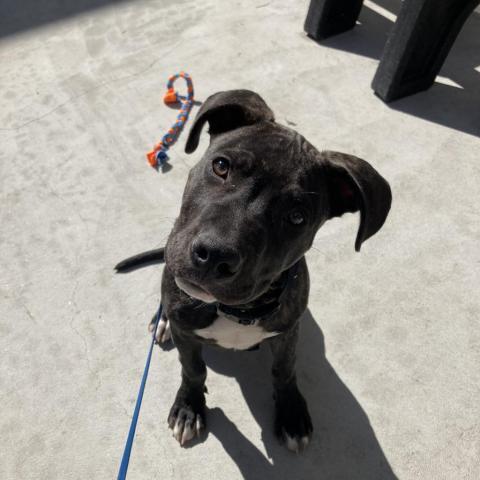 Name: Bolo
Species: Dog
Location: Morris Animal Refuge, 1242 Lombard Street, Philadelphia, PA
Age, Size, Sex, Breed: Baby, Medium, Male, Mixed Breed
---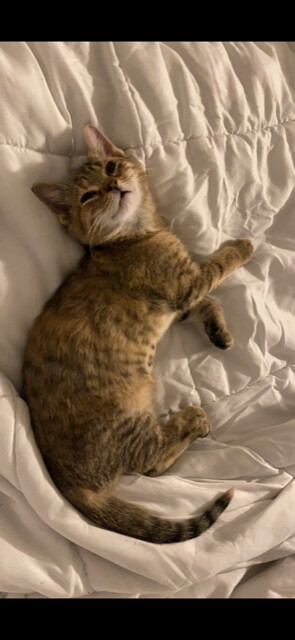 Name: Frankie (Foster Care)
Species: Cat
Location: Homeward Bound Pet Adoption Center Inc, 125 County House Rd, Blackwood, NJ
Age, Size, Sex, Breed: Baby, Small, Female, Domestic Short Hair
Good With: Kids, dogs and cats
Description: "Meet Frankie! She is a lot of personality packed into a little ball of fur. Frankie is a very small…" Learn more
---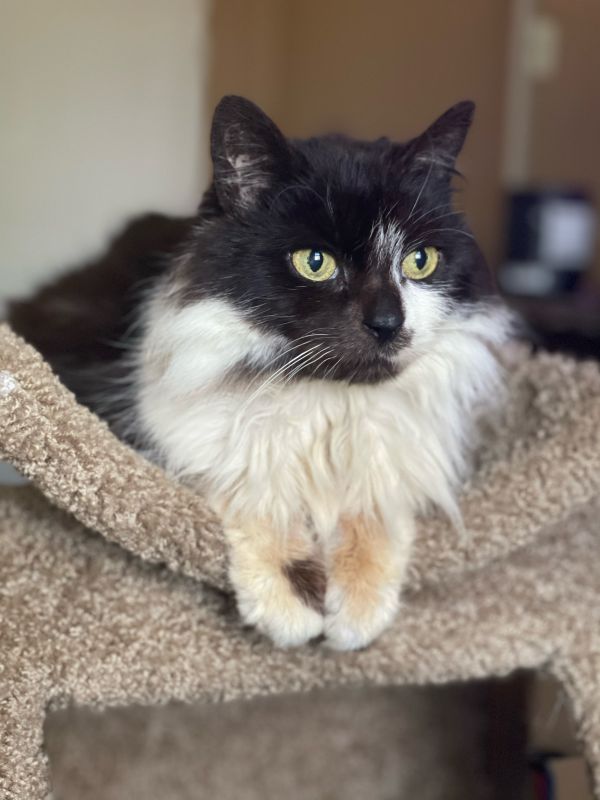 Name: Ellis (Foster Care)
Species: Cat
Location: Homeward Bound Pet Adoption Center Inc, 125 County House Rd, Blackwood, NJ
Age, Size, Sex, Breed: Senior, Medium, Female, Domestic Medium Hair
Description: "Hi, there! My name is Ellis and I am 10 year old love bug! I pride myself on my good…" Learn more
---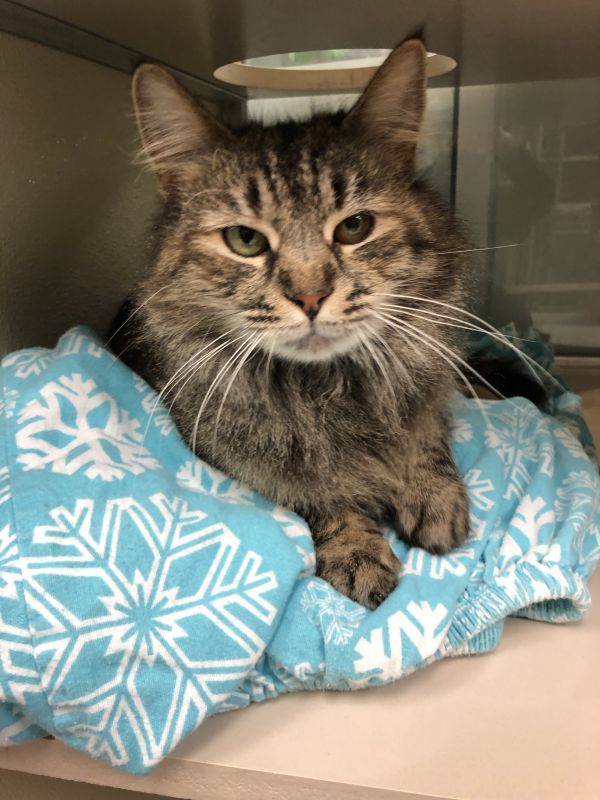 Name: Aphrodite
Species: Cat
Location: Homeward Bound Pet Adoption Center Inc, 125 County House Rd, Blackwood, NJ
Age, Size, Sex, Breed: Adult, Medium, Female, Domestic Medium Hair
Description: "Come in and meet our beautiful 5 year old fuzzy girl. Her medium hair fur is so soft and she…" Learn more
---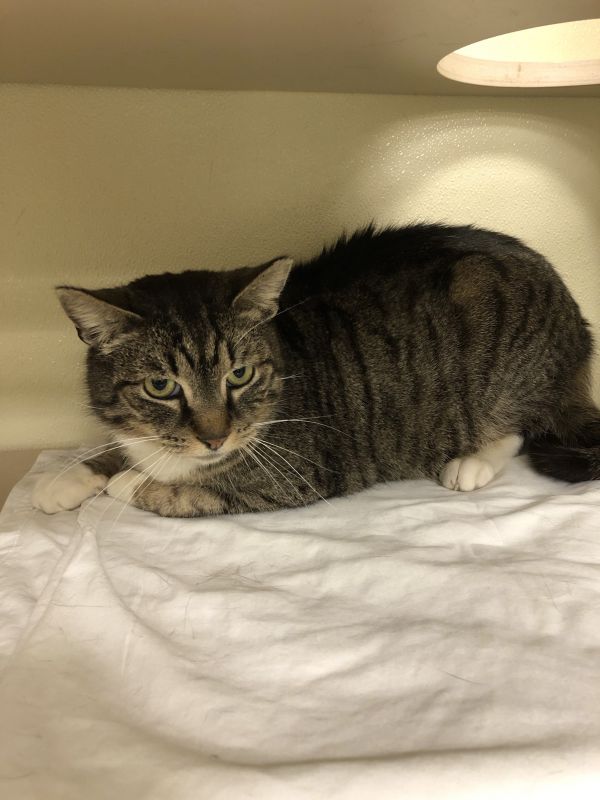 Name: Bob
Species: Cat
Location: Homeward Bound Pet Adoption Center Inc, 125 County House Rd, Blackwood, NJ
Age, Size, Sex, Breed: Senior, Medium, Male, Domestic Short Hair
Description: "Bob is the sweetest boy and is currently searching for his special person. Bob never gets tired of being pet…" Learn more
---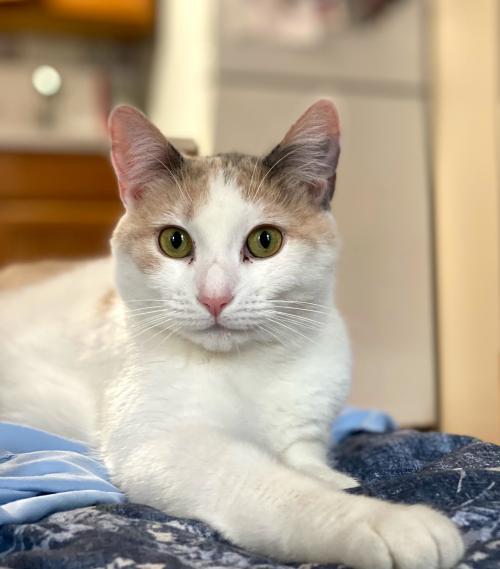 Name: Princess Sing
Species: Cat
Location: Project Meow Of West Philadelphia, c/o Calvary Center for Culture and Community, Philadelphia, PA
Age, Size, Sex, Breed: Young, Medium, Female, Domestic Short Hair
Description: "Single kittens must be adopted with another cat/kitten or into a home that has a playful cat or dog for…" Learn more
---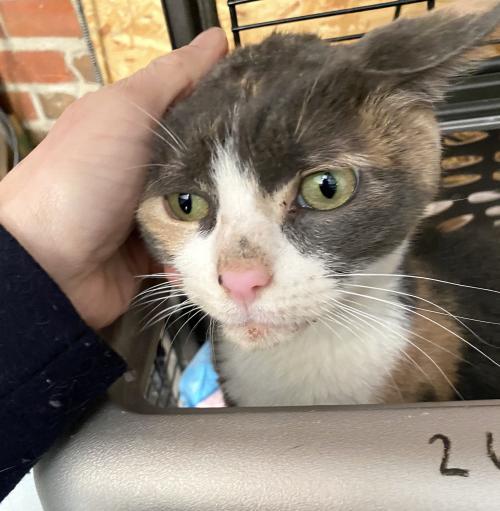 Name: Macy Osage
Species: Cat
Location: Project Meow Of West Philadelphia, c/o Calvary Center for Culture and Community, Philadelphia, PA
Age, Size, Sex, Breed: Young, Medium, Female, Domestic Short Hair
Good With: Kids
Description: "Single kittens must be adopted with another cat/kitten or into a home that has a playful cat or dog for…" Learn more
---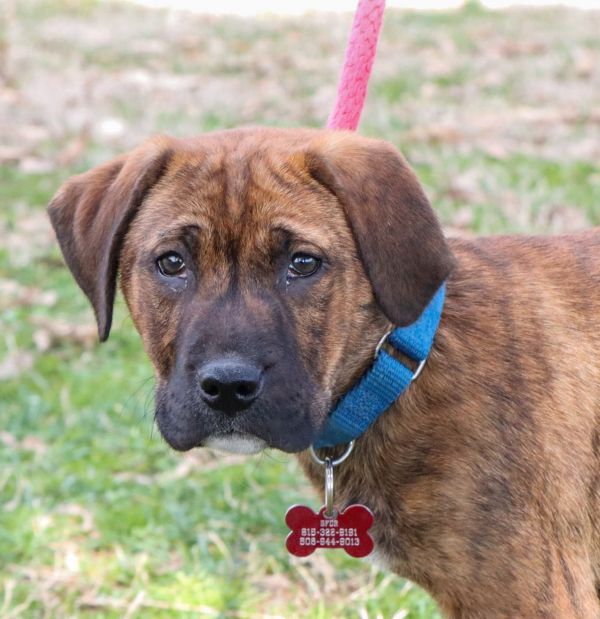 Name: Stefan
Species: Dog
Location: Big Fluffy Dog Rescue, Philadelphia, PA
Age, Size, Sex, Breed: Baby, Large, Male, Labrador Retriever Hound Mix
Good With: Kids, dogs and cats
Description: "Stefon is a 13 week old Lab/Hound mix puppy looking for his forever home. He is all puppy, so hide…" Learn more
---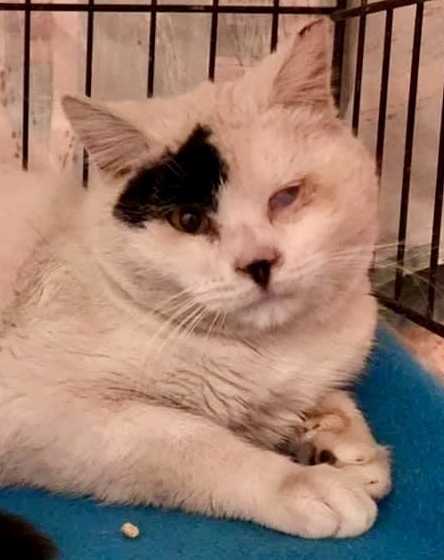 Name: Ribeye
Species: Cat
Location: Stray Cat Relief Fund, PO Box 54845, Philadelphia, PA
Age, Size, Sex, Breed: Adult, Medium, Male, Domestic Short Hair
Good With: Kids and cats
Description: "Ribeye was found outside and wasn't faring very well to the outdoor life. This sweet boy longed for the love…" Learn more
---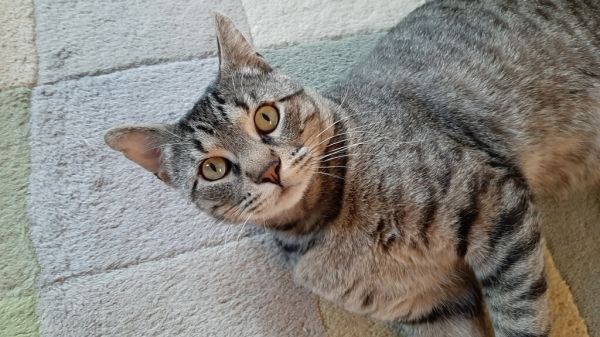 Name: Mr. Grey
Species: Cat
Location: Stray Cat Relief Fund, PO Box 54845, Philadelphia, PA
Age, Size, Sex, Breed: Adult, Medium, Male, Domestic Short Hair
Good With: Kids and cats
Description: "Meet the dapper and handsome Mr. Grey! He was a stray, community cat rescued with a neck wound from a…" Learn more
---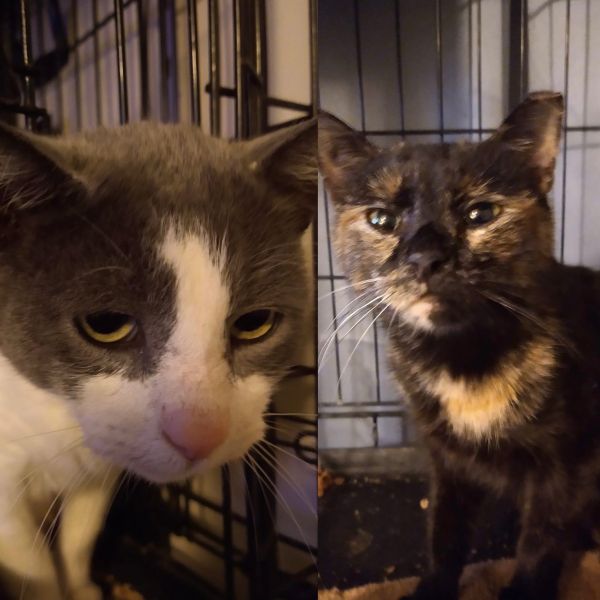 Name: Zuko and Rizzo
Species: Cat
Location: Stray Cat Relief Fund, PO Box 54845, Philadelphia, PA
Age, Size, Sex, Breed: Adult, Medium, Female, Domestic Short Hair
Good With: Cats
Description: "Zuko and Rizzo are a pair of friends who lived outside together. Rizzo would of likely died in child birth…" Learn more
---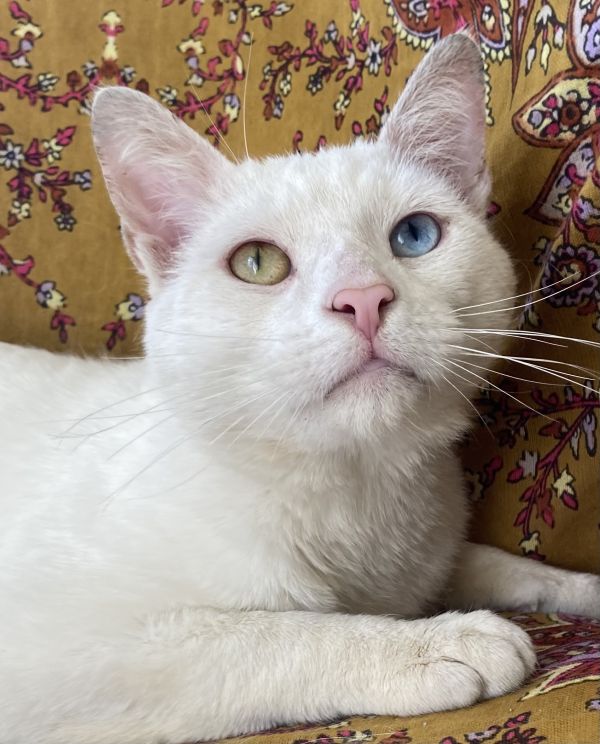 Name: Frankie Snow
Species: Cat
Location: Stray Cat Relief Fund, PO Box 54845, Philadelphia, PA
Age, Size, Sex, Breed: Adult, Medium, Male, Domestic Short Hair
Description: "Frankie is a beautiful pure white cat with one yellow and one blue eye, rescued from the streets of south…" Learn more
---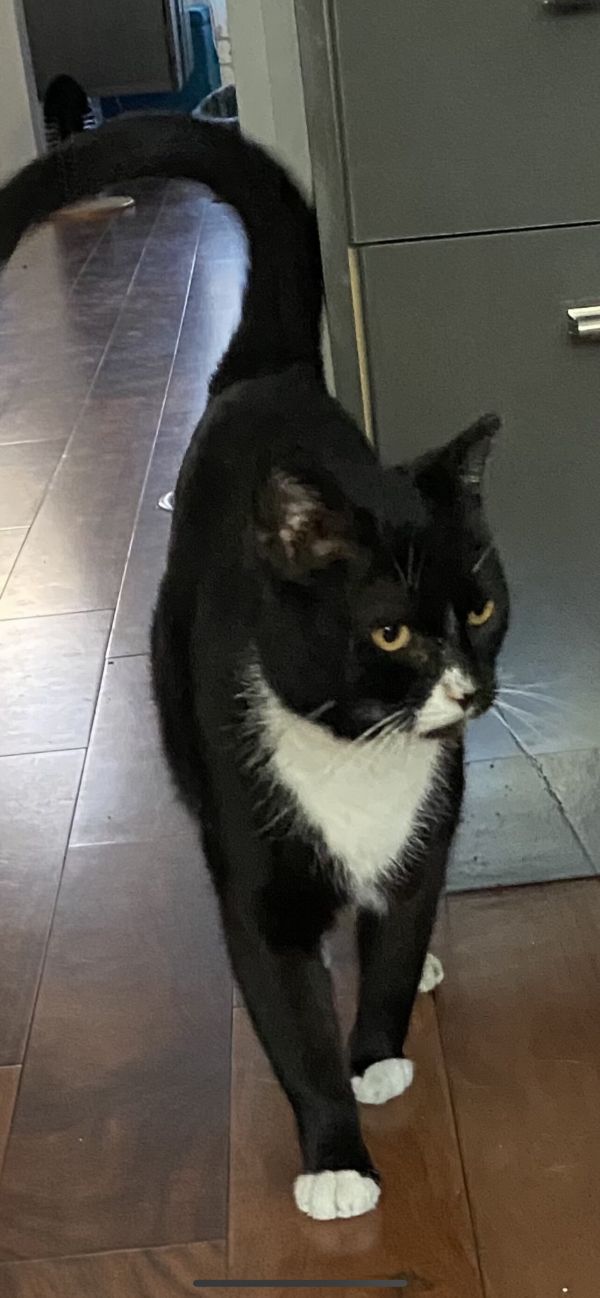 Name: Humphrey
Species: Cat
Location: Stray Cat Relief Fund, PO Box 54845, Philadelphia, PA
Age, Size, Sex, Breed: Adult, Large, Male, Domestic Short Hair
Good With: Kids
Description: "Humphrey is a good boy who was abandoned outside by his previous owners. After sometime on the streets all he…" Learn more
---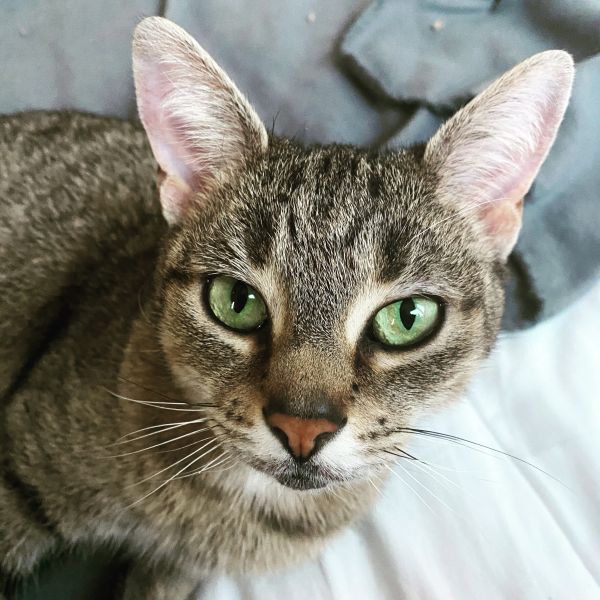 Name: Farrah Pawcet
Species: Cat
Location: Stray Cat Relief Fund, PO Box 54845, Philadelphia, PA
Age, Size, Sex, Breed: Adult, Medium, Female, Domestic Short Hair
Good With: Kids
Description: "Meet Farrah Pawcet! Farrah was scooped up after her owner could not keep her anymore. She is 5 years young…" Learn more
---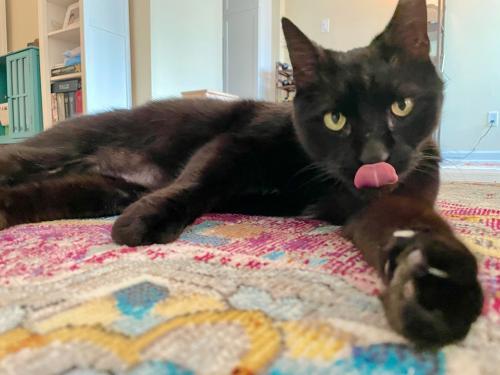 Name: Oliver
Species: Cat
Location: Paws Philadelphia Animal Welfare Society, 100 N. 2nd Street, Philadelphia, PA
Age, Size, Sex, Breed: Adult, Medium, Male, Domestic Short Hair
Good With: Cats
Description: "Oliver is the sweetest, silliest cat! He is full of love and likes being around people. His idea of a…" Learn more
---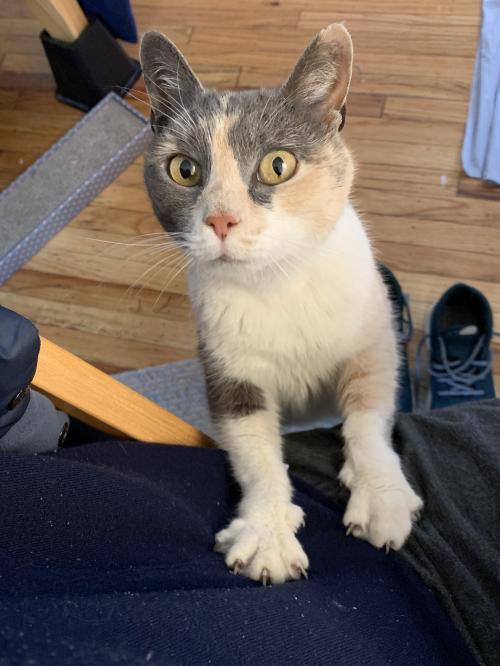 Name: Cinnamon
Species: Cat
Location: Paws Philadelphia Animal Welfare Society, 100 N. 2nd Street, Philadelphia, PA
Age, Size, Sex, Breed: Adult, Medium, Female, Domestic Short Hair
Description: "Despite her name, Cinnamon is all sugar and no spice! This friendly calico cat starts making air biscuits as soon…" Learn more
---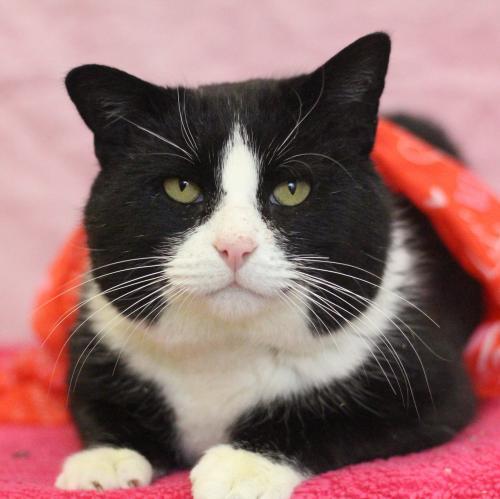 Name: Low Rider
Species: Cat
Location: Paws Philadelphia Animal Welfare Society, 100 N. 2nd Street, Philadelphia, PA
Age, Size, Sex, Breed: Adult, Medium, Male, Domestic Short Hair
Description: "This chubby-cheeked cuddler is looking for his forever home! Lil' Low Rider might just be the friendliest cat you will…" Learn more
---
Name: Pork Roll
Species: Cat
Location: Paws Philadelphia Animal Welfare Society, 100 N. 2nd Street, Philadelphia, PA
Age, Size, Sex, Breed: Adult, Medium, Male, Domestic Short Hair
Good With: Kids and cats
Description: "Adventurous, affectionate, intelligent, playful, snuggly – there aren't enough adjectives to describe the breadth of personality that is Pork Roll…." Learn more
---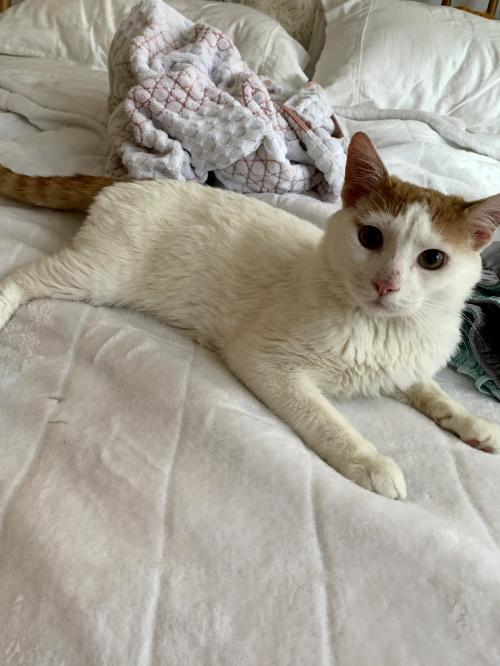 Name: Archie
Species: Cat
Location: Paws Philadelphia Animal Welfare Society, 100 N. 2nd Street, Philadelphia, PA
Age, Size, Sex, Breed: Adult, Medium, Male, Domestic Short Hair
Description: "Cuddly Lap Warmer Archie Arriving for Duty! Archie is a lap cat that hasn't stopped purring since he's come to…" Learn more
---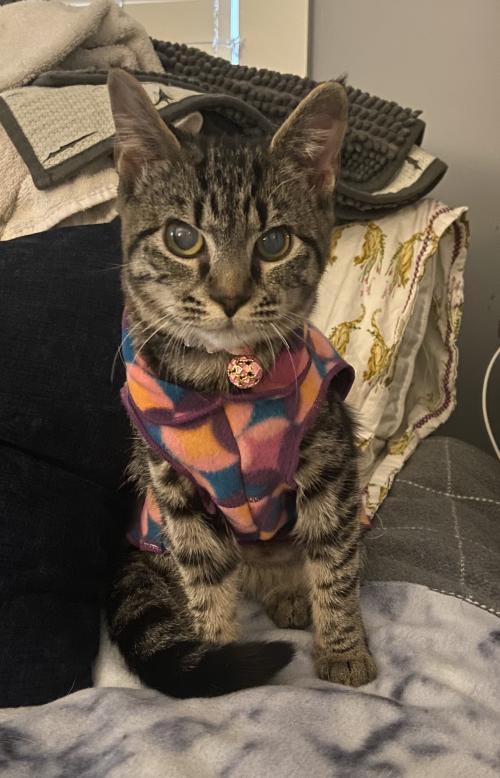 Name: Ginsburg
Species: Cat
Location: Paws Philadelphia Animal Welfare Society, 100 N. 2nd Street, Philadelphia, PA
Age, Size, Sex, Breed: Baby, Medium, Female, Domestic Short Hair
Description: "Adorable sass bucket Ginsburg is ready for her forever home! This little lady LOVES people and would like a family…" Learn more
---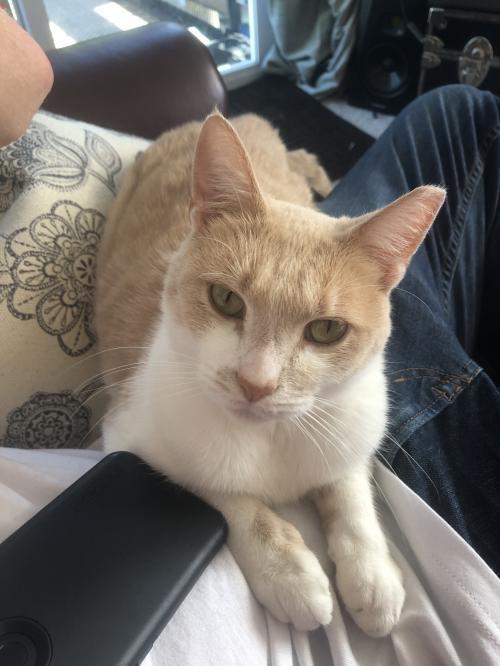 Name: Moosey Goosey
Species: Cat
Location: Paws Philadelphia Animal Welfare Society, 100 N. 2nd Street, Philadelphia, PA
Age, Size, Sex, Breed: Adult, Medium, Male, Domestic Short Hair
Description: "Little king of the castle, Moosey Goosey is ready to expand his domain! He has a unique gait, likely a…" Learn more
---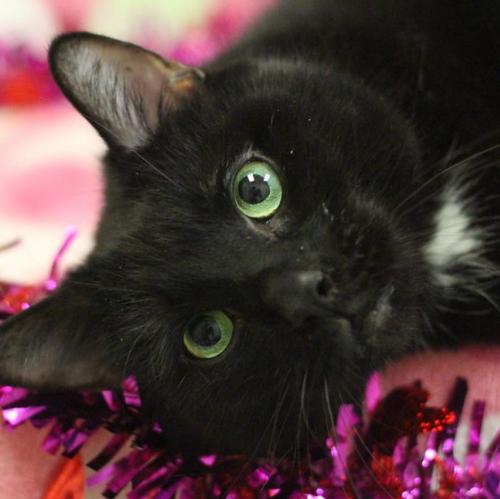 Name: Little Bear
Species: Cat
Location: Paws Philadelphia Animal Welfare Society, 100 N. 2nd Street, Philadelphia, PA
Age, Size, Sex, Breed: Adult, Large, Male, Domestic Short Hair
Description: "Little Bear, Big Personality! This roly poly sweetheart adores people and is happiest when he's spending time with you. He's…" Learn more
---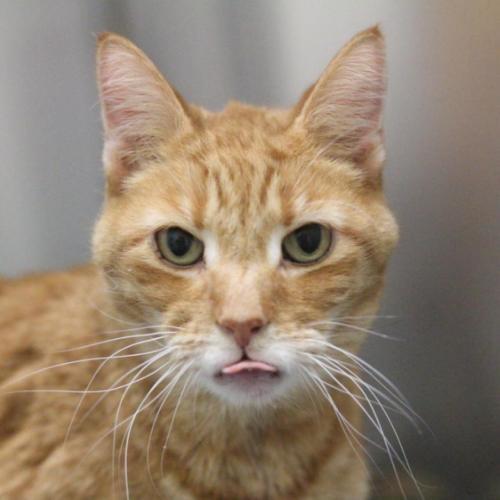 Name: Pop Pop
Species: Cat
Location: Paws Philadelphia Animal Welfare Society, 100 N. 2nd Street, Philadelphia, PA
Age, Size, Sex, Breed: Senior, Medium, Male, Domestic Short Hair
Description: "Pop Pop is waiting to regale you with endless stories that go nowhere and may not have actually happened the…" Learn more
---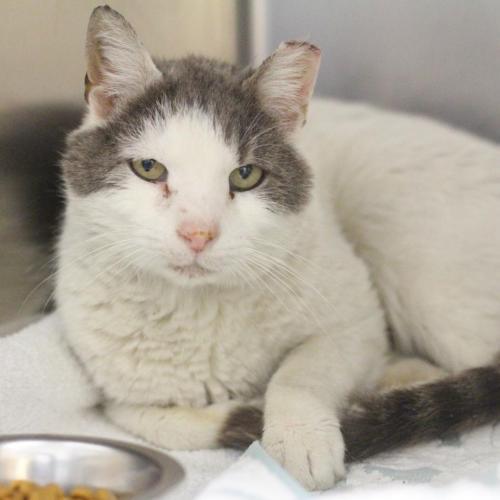 Name: William
Species: Cat
Location: Paws Philadelphia Animal Welfare Society, 100 N. 2nd Street, Philadelphia, PA
Age, Size, Sex, Breed: Senior, Medium, Male, Domestic Short Hair
Description: "William was scooped up after parking himself in the wrong driveway (literally, that is where he was found) and brought…" Learn more
---