Do you want to add a furry friend to your family and do something good for the Union City community at the same time? Consider adopting a pet from a local shelter or organization. Despite the ongoing coronavirus pandemic, many shelters in and around Union City are still working to fulfill adoptions and place pets in forever homes.
For those looking to adopt, a great place to begin the search for an adorable new fur child is at Northern California Animal Rescue Friends, where Strudel the dog is waiting patiently, or another local animal shelter. If you aren't sure if you have time to take care of a pet year round, many shelters also offer opportunities to foster pets until they are placed in appropriate homes.
If you need some help in your search, Patch and Petfinder have you covered. We round up a list each week of all the pets recently put up for adoption in your area. If you're a dog person, you might like DOTTIE, a Pit Bull Terrier up for adoption. Or if cats are more your thing, there are several great cats available, too. Click on any listing for more information, or to start the adoption process.
Editor's note: This list was automatically generated using data compiled by Petfinder. Please report any errors or other feedback to [email protected]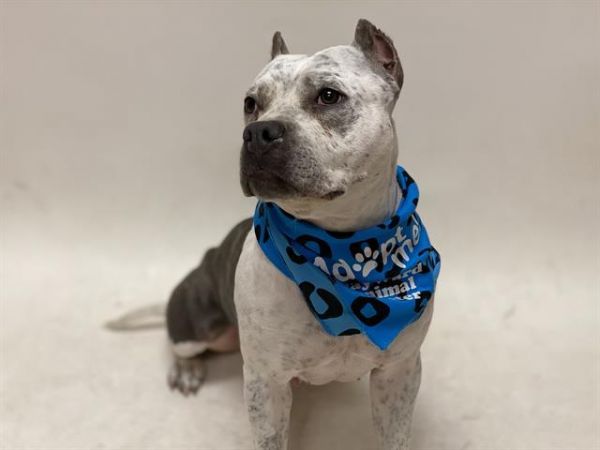 Name: DOTTIE
Species: Dog
Location: Hayward Animal Services Bureau, 16 Barnes Court, Hayward, CA
Age, Size, Sex, Breed: Adult, Medium, Female, Pit Bull Terrier
---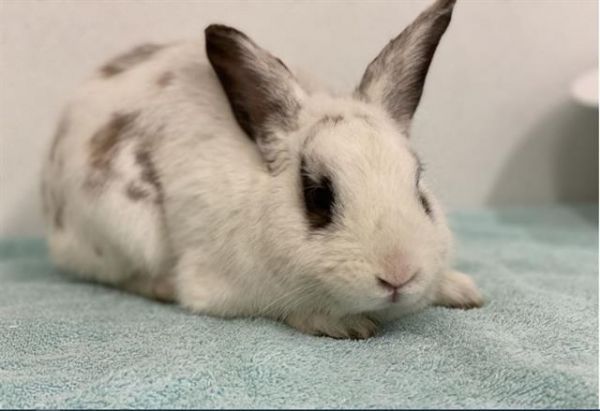 Name: SPECKLES
Species: Rabbit
Location: Hayward Animal Services Bureau, 16 Barnes Court, Hayward, CA
Age, Size, Sex, Breed: Adult, Medium, Male, Bunny Rabbit
Description: "Speckles is a very friendly and outgoing rabbit who loves to explore new surroundings or dig for buried treasure. He…" Learn more
---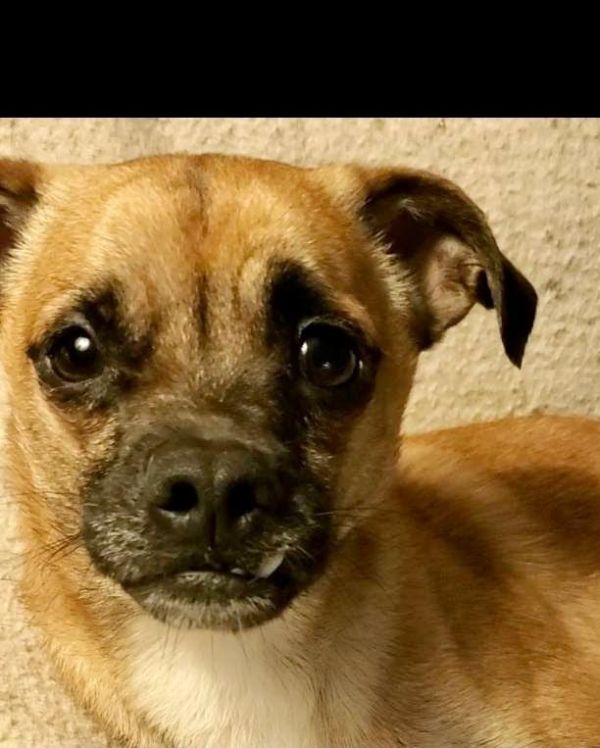 Name: Strudel
Species: Dog
Location: Northern California Animal Rescue Friends, Fremont, CA
Age, Size, Sex, Breed: Adult, Small, Male, Pug
Good With: Dogs
Description: "Strudel is a five year old pug Chihuahua mix with long legs, he weighs approximately 15 pounds. He came our…" Learn more
---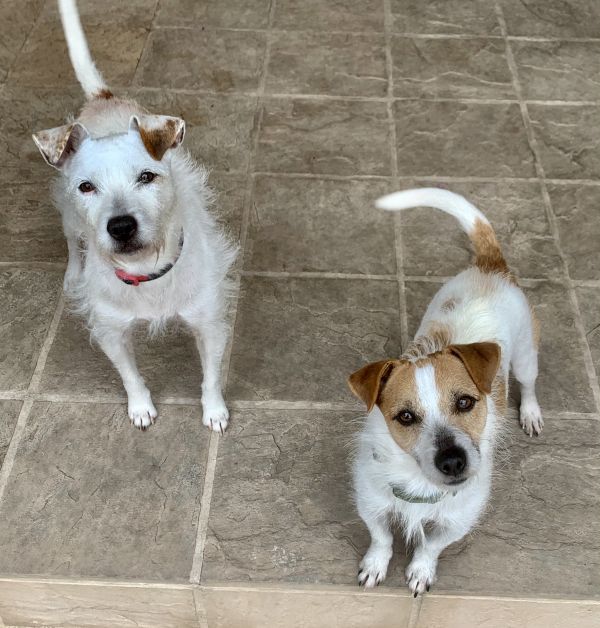 Name: Rosie and Max
Species: Dog
Location: Northern California Animal Rescue Friends, Fremont, CA
Age, Size, Sex, Breed: Adult, Small, Female, Parson Russell Terrier
Description: "Rosie and Max are a mother and son pair that are looking for a home together. Their owner had quadruple…" Learn more
---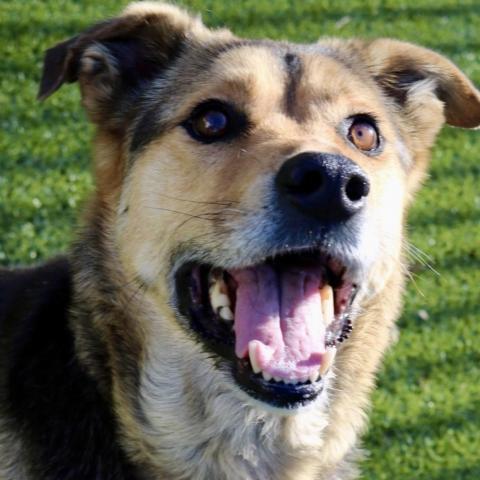 Name: Annie – ECAS
Species: Dog
Location: Tri Valley Animal Rescue, PO Box 11143, Pleasanton, CA
Age, Size, Sex, Breed: Senior, Medium, Female, German Shepherd Dog
Description: "Annie is in Kennel A2 at ECAS. THIS IS A COURTESY POSTING. If you are interested, please call the East…" Learn more
---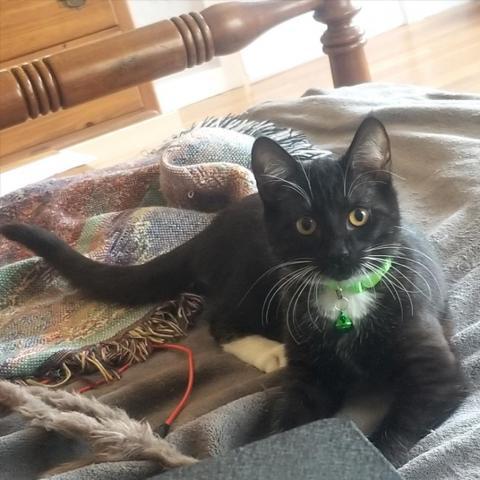 Name: THIN MINT
Species: Cat
Location: Tri Valley Animal Rescue, PO Box 11143, Pleasanton, CA
Age, Size, Sex, Breed: Baby, Small, Female, Domestic Short Hair
Description: "Hi, my name is Thin Mint and I am currently in a Tri-Valley Animal Rescue foster home available for adoption…." Learn more
---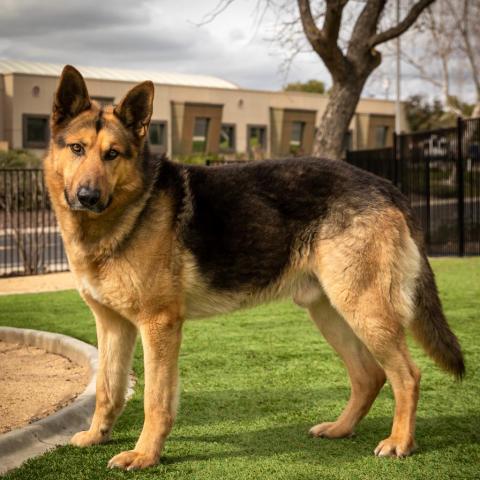 Name: Fergus – ECAS
Species: Dog
Location: Tri Valley Animal Rescue, PO Box 11143, Pleasanton, CA
Age, Size, Sex, Breed: Adult, Large, Male, German Shepherd Dog
Description: "Fergus is in Kennel A6 at ECAS. He would do best in a home without cats. THIS IS A COURTESY…" Learn more
---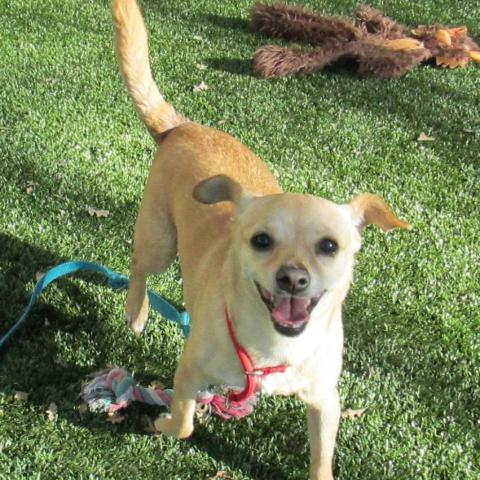 Name: MAGGIE
Species: Dog
Location: Tri Valley Animal Rescue, PO Box 11143, Pleasanton, CA
Age, Size, Sex, Breed: Adult, Small, Female, Chihuahua
Description: "Maggie is a perky little girl who will greet her person with a smile and a wag. We're so happy…" Learn more
---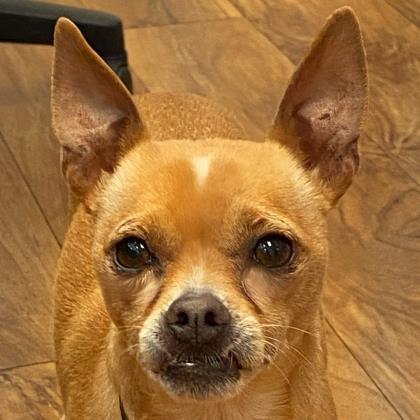 Name: Eli
Species: Dog
Location: Pleasanton Valley Humane Society, 3670 Nevada Street, Pleasanton, CA
Age, Size, Sex, Breed: Young, Small, Male, Mixed Breed
Description: "Eli was transferred to Valley Humane on 3/7 from Stockton Animal Services. He had been found stray. Eli weighs 7.54…" Learn more
---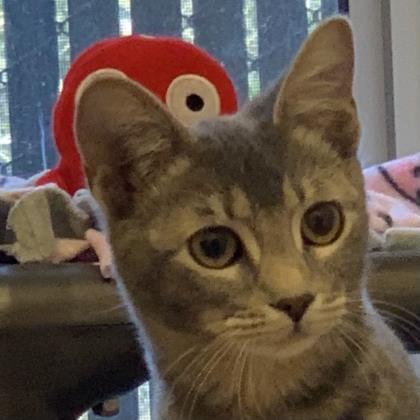 Name: Sassy
Species: Cat
Location: Pleasanton Valley Humane Society, 3670 Nevada Street, Pleasanton, CA
Age, Size, Sex, Breed: Baby, Medium, Female, Domestic Short Hair
Description: "DUE TO VOLUME OF INQUIRIES, WE ARE NO LONGER ACCEPTING APPLICATIONS FOR THIS CAT Sassy was transferred to Valley Humane…" Learn more
---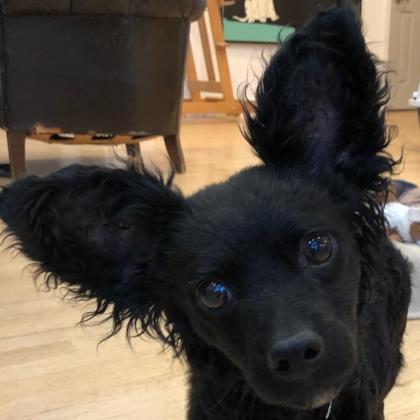 Name: Antwan
Species: Dog
Location: Pleasanton Valley Humane Society, 3670 Nevada Street, Pleasanton, CA
Age, Size, Sex, Breed: Young, Small, Male, Mixed Breed
Description: "Antwan was transferred to Valley Humane on 3/7 from Stockton Animal Services. He had been found stray. Antwan weighs 8.65…" Learn more
---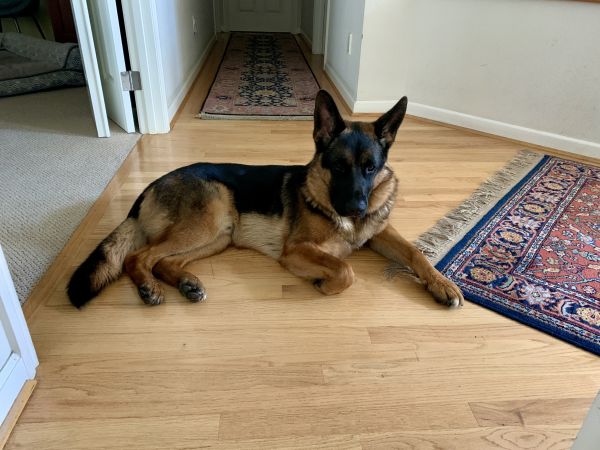 Name: Sultan
Species: Dog
Location: Pets In Need, 3281 E. Bayshore Road, Palo Alto, CA
Age, Size, Sex, Breed: Young, Large, Male, German Shepherd Dog
Description: "Sultan is a young German Shepherd who in many ways is very typical of his breed. He is smart and…" Learn more
---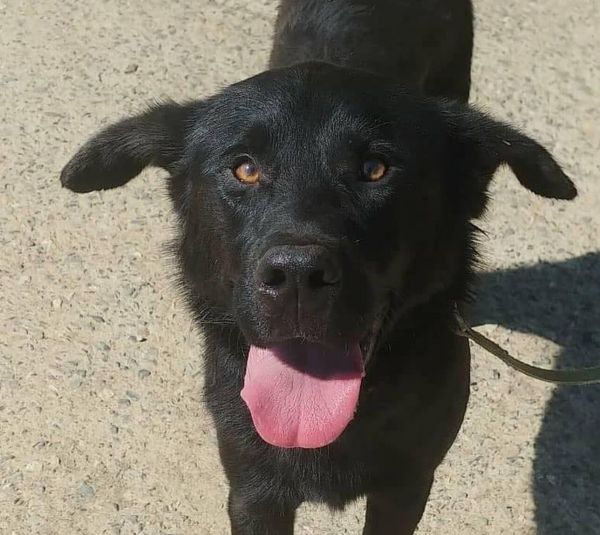 Name: Logan
Species: Dog
Location: Love And Second Chances, San Ramon, CA
Age, Size, Sex, Breed: Adult, Medium, Male, Jindo Labrador Retriever Mix
Good With: Dogs
Description: "Meet Logan! Logan is a very sweet dog who is patiently waiting for a loving forever home! To get more…" Learn more
---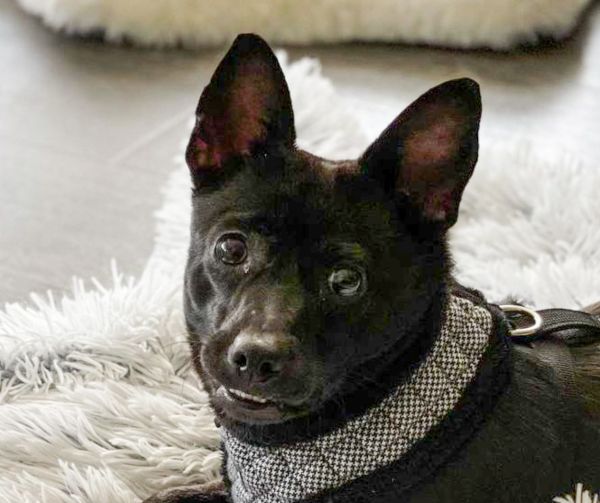 Name: Kkami
Species: Dog
Location: Love And Second Chances, San Ramon, CA
Age, Size, Sex, Breed: Young, Medium, Female, Jindo Terrier Mix
Good With: Kids and dogs
Description: "Meet Kkami! Kkami is a very sweet dog who is patiently waiting for a loving forever home! To get more…" Learn more
---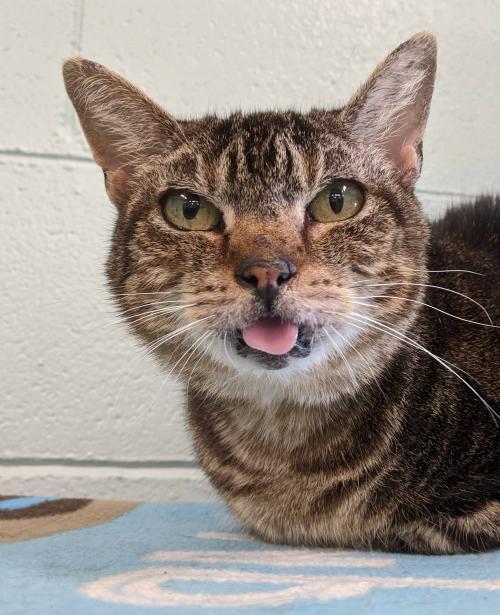 Name: Sally
Species: Cat
Location: Nine Lives Foundation, 3016 Rolison Road, Redwood City, CA
Age, Size, Sex, Breed: Adult, Medium, Female, Domestic Short Hair
Description: "Sally (DOB 2016) is a very pretty brown tabby" Learn more
---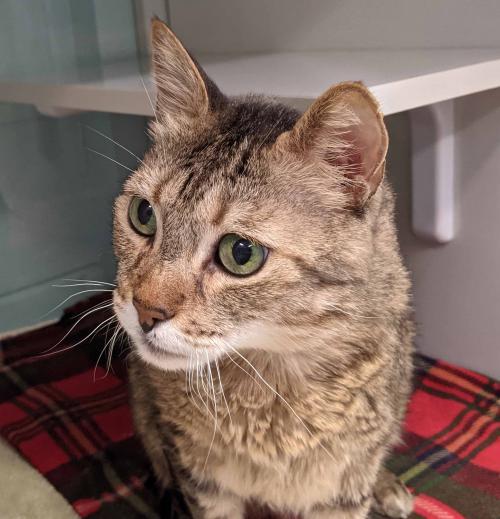 Name: Lincoln
Species: Cat
Location: Nine Lives Foundation, 3016 Rolison Road, Redwood City, CA
Age, Size, Sex, Breed: Adult, Medium, Male, Domestic Short Hair
Description: "Lincoln (DOB 2009) is a very handsome brown tabby" Learn more
---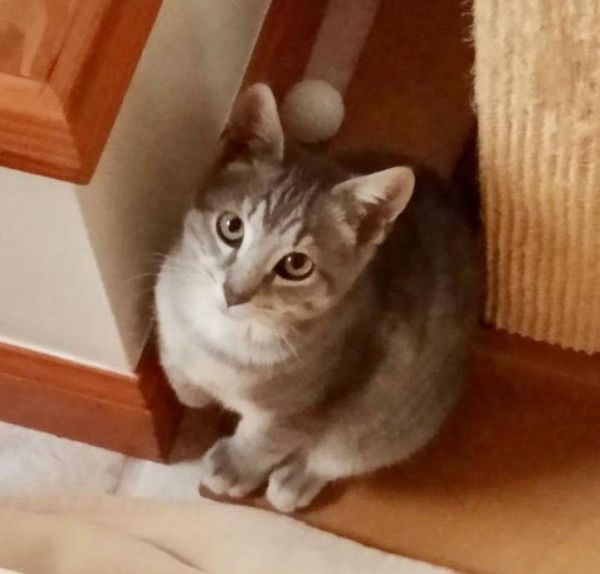 Name: Bellini
Species: Cat
Location: Community Cat Rescue, Palo Alto, CA
Age, Size, Sex, Breed: Baby, Small, Male, Tabby
Description: "Bellini is a happy, affectionate and playful kitten. He always seems to strike the right balance between time cuddling in…" Learn more
---
Name: Indie
Species: Dog
Location: The Perfect Dog, PO Box 361441, Fremont, CA
Age, Size, Sex, Breed: Young, Large, Female, Doberman Pinscher German Shepherd Dog Mix
Good With: Kids and dogs
Description: "Indie is an incredibly lovable 1-year-old Doberman/shepherd mix weighing in at around 50 pounds. She is deaf, caused by an…" Learn more
---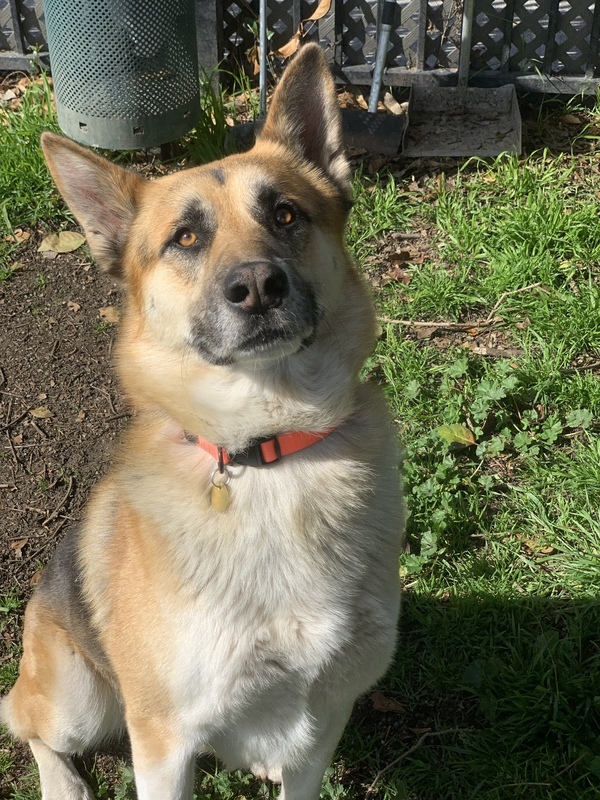 Name: Swiper
Species: Dog
Location: East Bay Spca Oakland Adoption Center, 8323 Baldwin Street, Oakland, CA
Age, Size, Sex, Breed: Adult, Large, Male, German Shepherd Dog
Description: "Hello kind people, I'm Swiper and I'm a German Shepherd weighing 73 lbs, and estimated to be around 2 years…" Learn more
---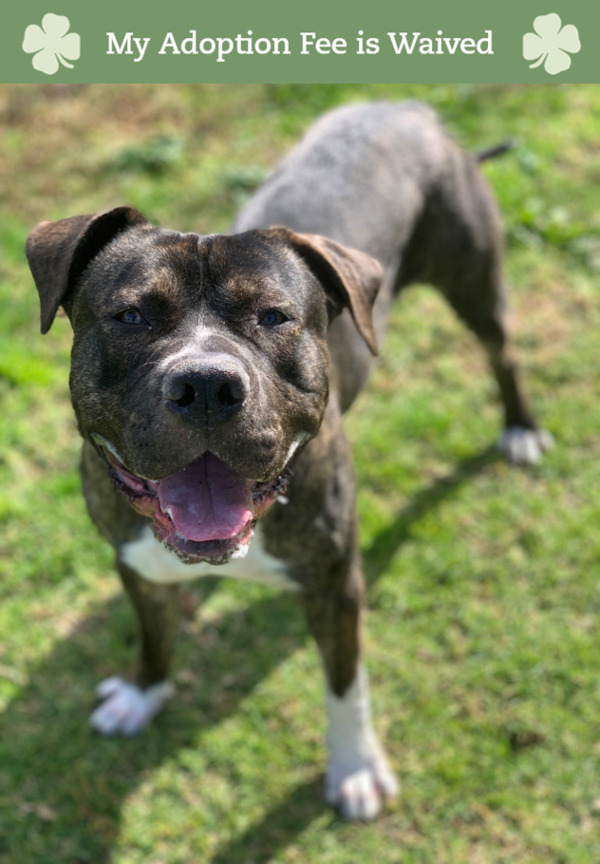 Name: Chato
Species: Dog
Location: East Bay Spca Oakland Adoption Center, 8323 Baldwin Street, Oakland, CA
Age, Size, Sex, Breed: Young, Extra Large, Male, Pit Bull Terrier Mastiff Mix
Description: "Hello friends, my name is Chato! I'm an American Pit Bull/Mastiff mix that weighs 85 lbs, and I'm estimated to…" Learn more
---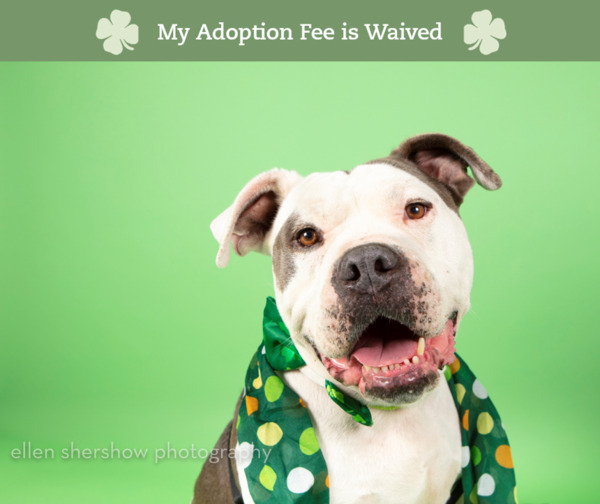 Name: Babe
Species: Dog
Location: East Bay Spca Oakland Adoption Center, 8323 Baldwin Street, Oakland, CA
Age, Size, Sex, Breed: Adult, Large, Male, Pit Bull Terrier
Description: "How's it going, my name is Babe! I'm an American Pit Bull that weighs 87 lbs, and I'm estimated to…" Learn more
---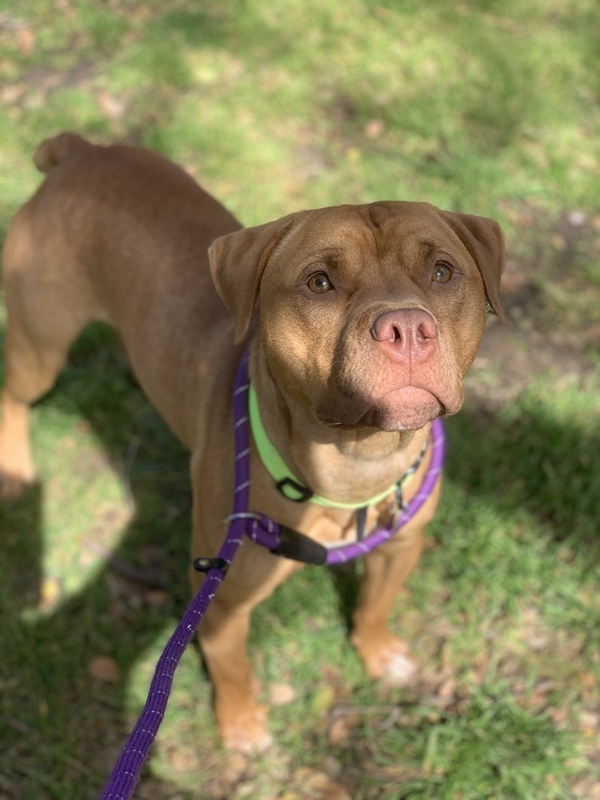 Name: Kirby
Species: Dog
Location: East Bay Spca Oakland Adoption Center, 8323 Baldwin Street, Oakland, CA
Age, Size, Sex, Breed: Young, Medium, Male, Pit Bull Terrier
Description: "Hello friends, my name is Kirby. I'm an American Pit Bull that weighs 50 lbs, and I'm estimated to be…" Learn more
---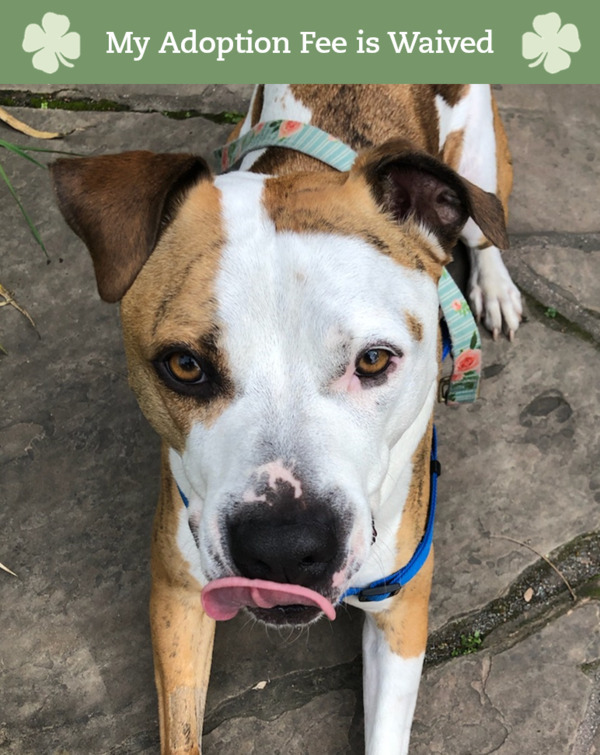 Name: Harlee
Species: Dog
Location: East Bay Spca Oakland Adoption Center, 8323 Baldwin Street, Oakland, CA
Age, Size, Sex, Breed: Adult, Large, Male, Pit Bull Terrier
Description: "Hi everyone, my name is Harlee and I'm a fun-loving, happy-all-the-time, glass-is-half-full kind of dog looking for someone who loves…" Learn more
---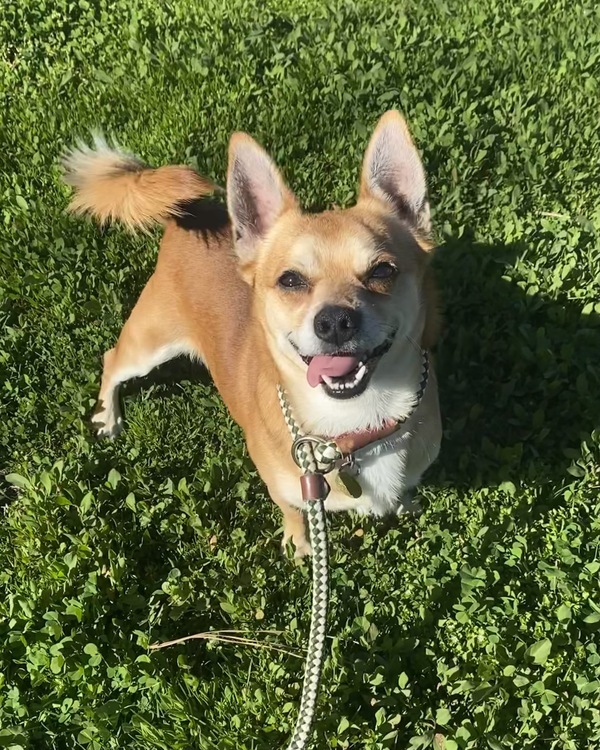 Name: The Hotness
Species: Dog
Location: East Bay Spca Oakland Adoption Center, 8323 Baldwin Street, Oakland, CA
Age, Size, Sex, Breed: Adult, Small, Male, Corgi Chihuahua Mix
Description: "My name is The Hotness and it's nice to make your acquaintance. I'm a Chihuahua/Corgie mix weighing 14 lbs. and…" Learn more
---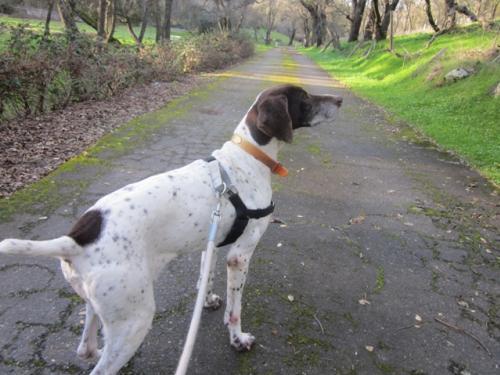 Name: Hazel
Species: Dog
Location: Norcal German Shorthaired Pointer Rescue, PO Box 933, Menlo Park, CA
Age, Size, Sex, Breed: Senior, Large, Female, German Shorthaired Pointer
Good With: Kids and dogs
Description: "Meet Hazel! Hazel is a sweet little girl with a passion for hunting. She'd love to chase critters all day…" Learn more
---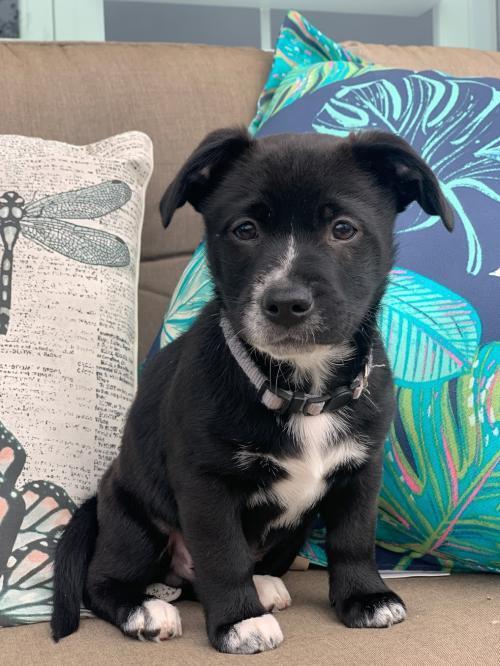 Name: Sunshine: Mars
Species: Dog
Location: Doggie Protective Services, Palo Alto, CA
Age, Size, Sex, Breed: Baby, Medium, Male, Labrador Retriever Chihuahua Mix
Good With: Kids, dogs and cats
Description: "All of our dogs are spayed/neutered, shots current (DHPP, Bordetella and Rabies where applicable), dewormed, flea and tick treated and…" Learn more
---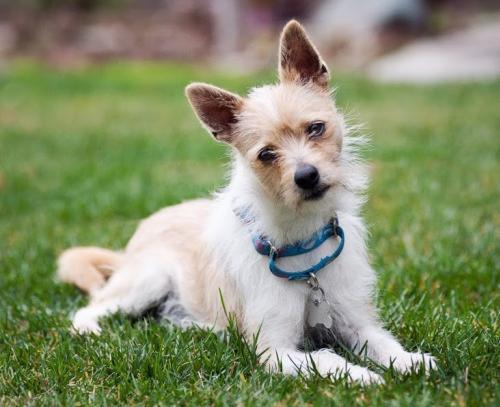 Name: Stew
Species: Dog
Location: Doggie Protective Services, Palo Alto, CA
Age, Size, Sex, Breed: Adult, Small, Male, Terrier
Good With: Kids and dogs
Description: "All of our dogs are spayed/neutered, shots current (DHPP, Bordetella and Rabies where applicable), dewormed, flea and tick treated and…" Learn more
---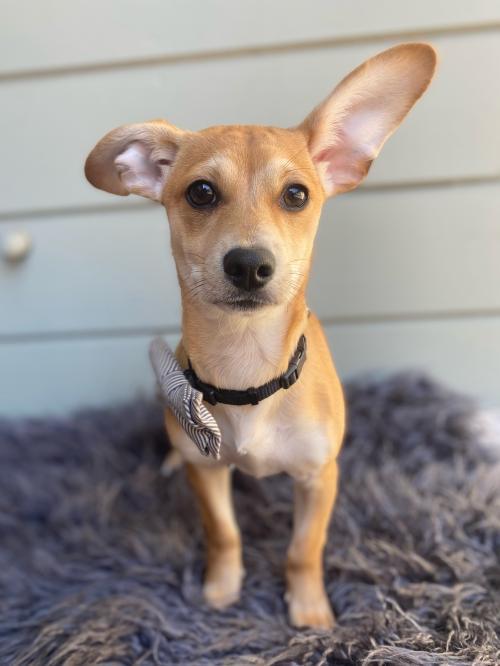 Name: William
Species: Dog
Location: Doggie Protective Services, Palo Alto, CA
Age, Size, Sex, Breed: Young, Small, Male, Dachshund Chihuahua Mix
Good With: Kids, dogs and cats
Description: "All of our dogs are spayed/neutered, shots current (DHPP, Bordetella and Rabies where applicable), dewormed, flea and tick treated and…" Learn more
---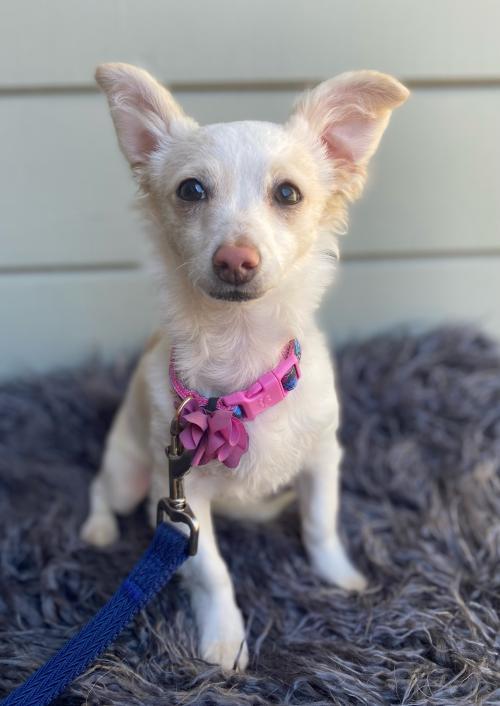 Name: Kate
Species: Dog
Location: Doggie Protective Services, Palo Alto, CA
Age, Size, Sex, Breed: Young, Small, Female, Papillon Maltese Mix
Good With: Kids, dogs and cats
Description: "All of our dogs are spayed/neutered, shots current (DHPP, Bordetella and Rabies where applicable), dewormed, flea and tick treated and…" Learn more
---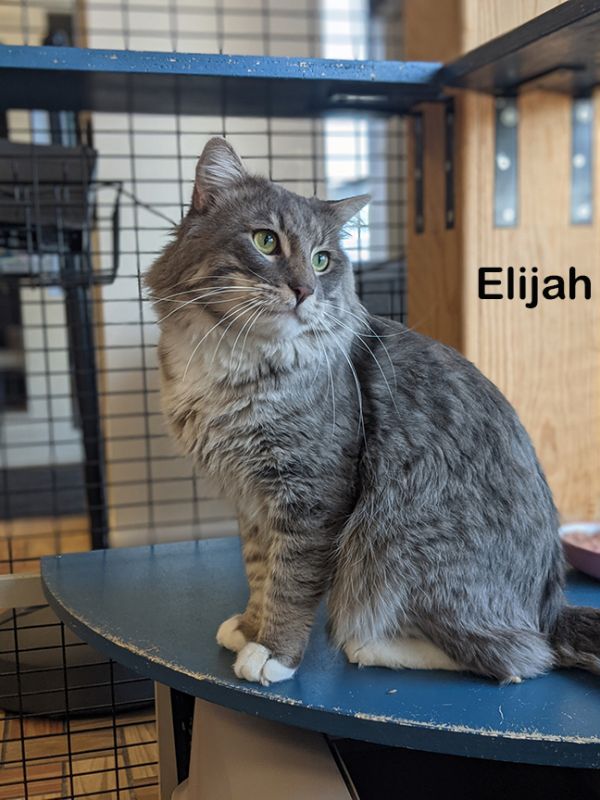 Name: Elijah
Species: Cat
Location: Whis Purr Rescue Inc, 346 El Camino Real, Redwood City, CA
Age, Size, Sex, Breed: Adult, Large, Male, Maine Coon Tabby Mix
Description: "Please contact [email protected] for more information about this pet who is on display at the new Peninsula Feed Store, 346…" Learn more
---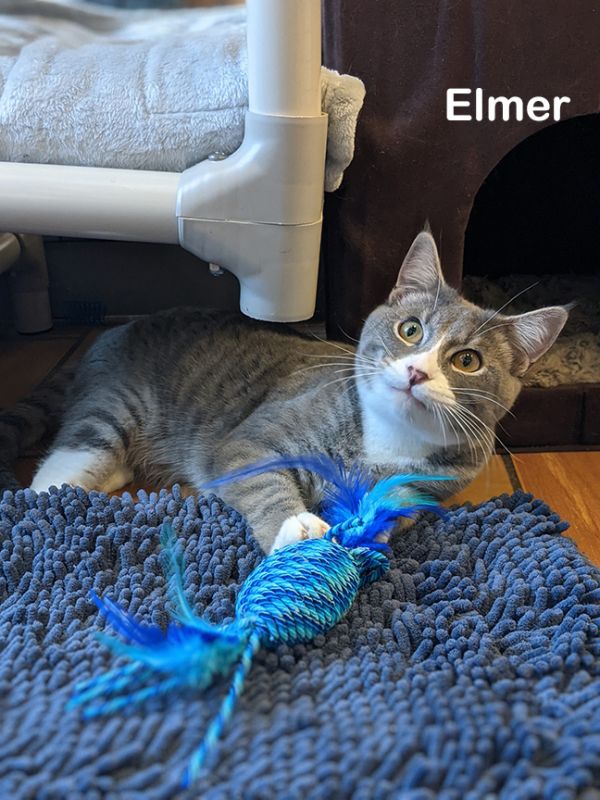 Name: Elmer
Species: Cat
Location: Whis Purr Rescue Inc, 346 El Camino Real, Redwood City, CA
Age, Size, Sex, Breed: Baby, Medium, Male, Tabby
Description: "Please contact [email protected] for more information about this pet who is on display at the new Peninsula Feed Store, 346…" Learn more
---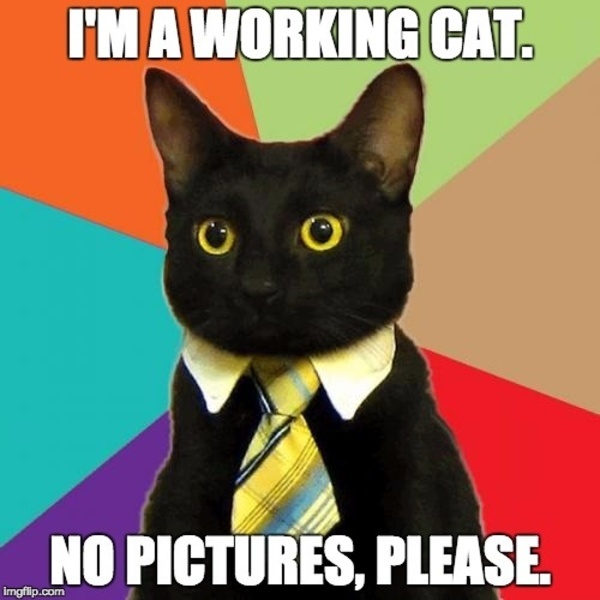 Name: Simba
Species: Cat
Location: Humane Society Silicon Valley, 901 Ames Ave., Milpitas, CA
Age, Size, Sex, Breed: Adult, Small, Male, Domestic Short Hair
Description: "Hi there, I am looking for a job! I'm used to being an outdoor cat and I'm very good at…" Learn more
---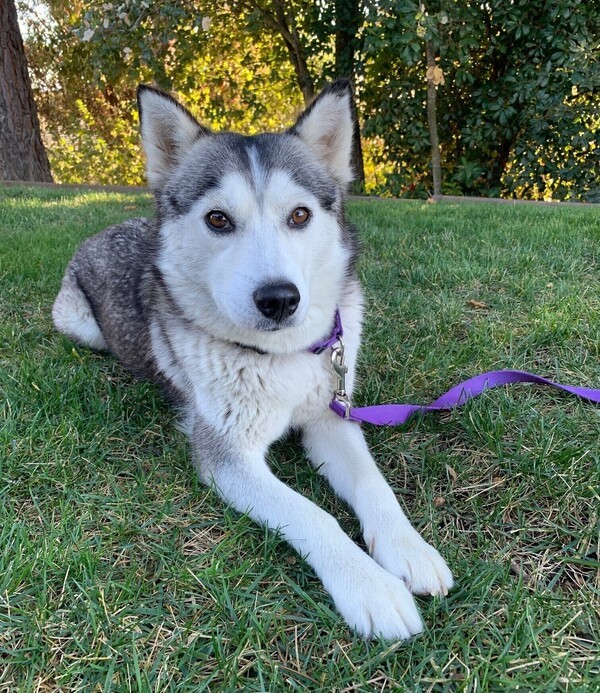 Name: Anna
Species: Dog
Location: Humane Society Silicon Valley, 901 Ames Ave., Milpitas, CA
Age, Size, Sex, Breed: Adult, Medium, Female, Siberian Husky
Description: "Personality: Anna has been a wonderfully loving and attentive Mom to her 5 beautiful puppies! Anna is a very timid…" Learn more
---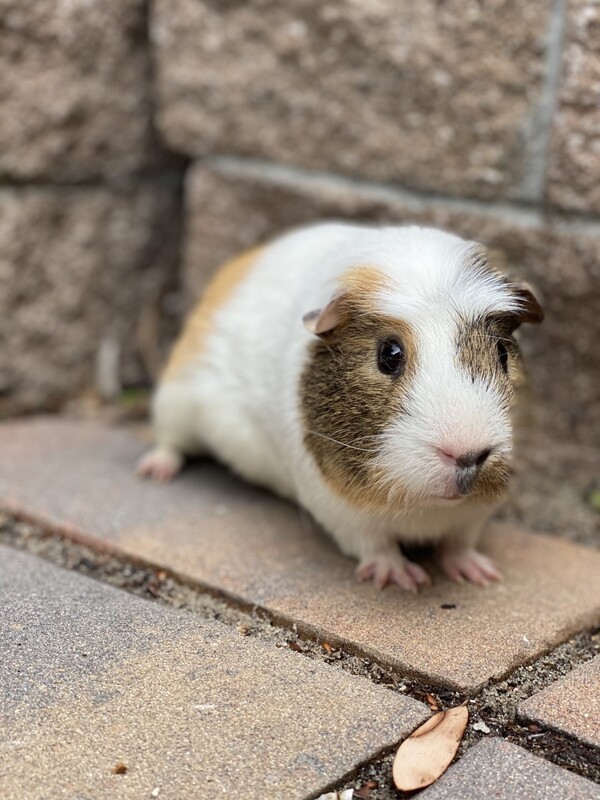 Name: Basil
Species: Guinea Pig
Location: Humane Society Silicon Valley, 901 Ames Ave., Milpitas, CA
Age, Size, Sex, Breed: Young, Medium, Male, Guinea Pig
Description: "Hi, I'm Basil. I'm a handsome piggie looking to settle down with the right family. I'm a somewhat skittish fellow…" Learn more
---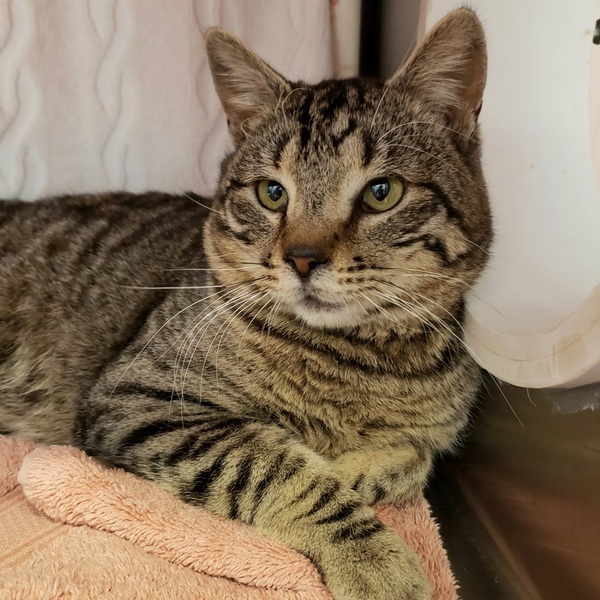 Name: Adam
Species: Cat
Location: Humane Society Silicon Valley, 901 Ames Ave., Milpitas, CA
Age, Size, Sex, Breed: Young, Medium, Male, Domestic Short Hair
Description: "Hi! I'm new here. Everyone's still getting to know me. Once they do, this space will have all kinds of…" Learn more
---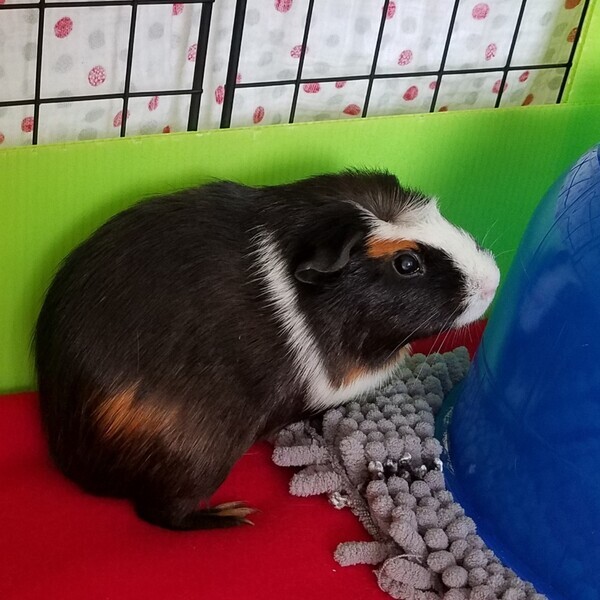 Name: Bebe
Species: Guinea Pig
Location: Humane Society Silicon Valley, 901 Ames Ave., Milpitas, CA
Age, Size, Sex, Breed: Young, Medium, Female, Guinea Pig
Description: "Hi, I'm Bebe, I'm an adorable petite tri-color Crested Guinea Pig. (I have a stylish "crest" or swirl on my…" Learn more
---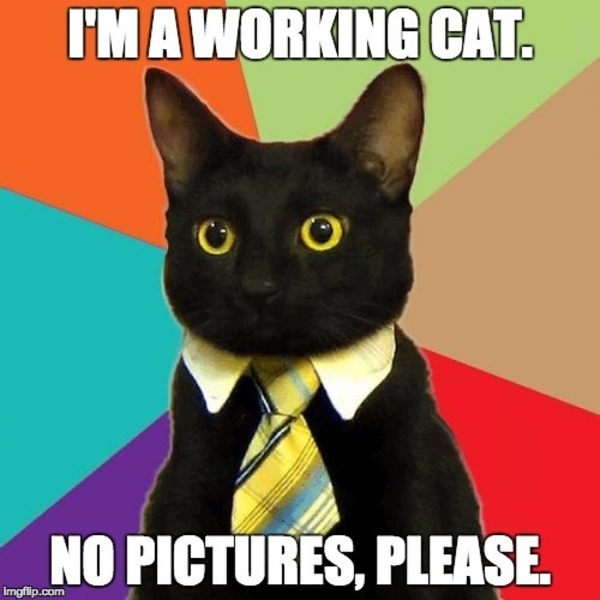 Name: Viva
Species: Cat
Location: Humane Society Silicon Valley, 901 Ames Ave., Milpitas, CA
Age, Size, Sex, Breed: Adult, Small, Female, Domestic Long Hair
Description: "Hi there, I am looking for a job! I'm used to being an outdoor cat and I'm very good at…" Learn more
---
Name: Charlotte
Species: Cat
Location: Humane Society Silicon Valley, 901 Ames Ave., Milpitas, CA
Age, Size, Sex, Breed: Senior, Medium, Female, Domestic Short Hair
Description: "Hello dear friend! I hear that you've been searching for a cute kitty to add to your family? I can…" Learn more
---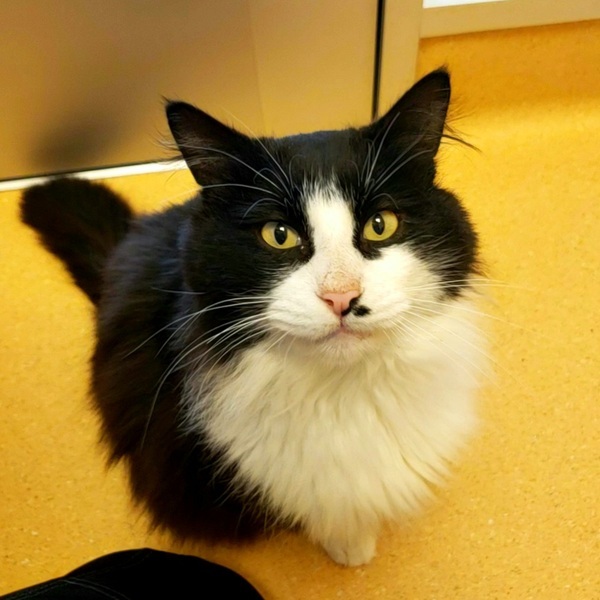 Name: Petey
Species: Cat
Location: Humane Society Silicon Valley, 901 Ames Ave., Milpitas, CA
Age, Size, Sex, Breed: Adult, Medium, Male, Domestic Medium Hair
Description: "Hi! I'm new here. Everyone's still getting to know me. Once they do, this space will have all kinds of…" Learn more
---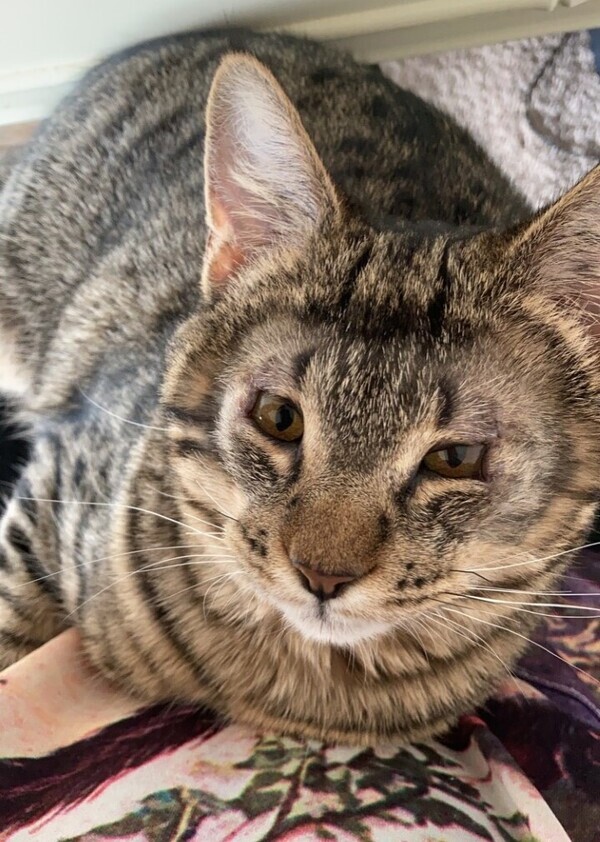 Name: Forrest Gump
Species: Cat
Location: Humane Society Silicon Valley, 901 Ames Ave., Milpitas, CA
Age, Size, Sex, Breed: Young, Medium, Male, Domestic Short Hair
Description: "Hello, my name is Forrest, Forrest Gump. Pleased to make your acquaintance! I am a lovely young tabby with great…" Learn more
---
Name: Molly
Species: Dog
Location: Humane Society Silicon Valley, 901 Ames Ave., Milpitas, CA
Age, Size, Sex, Breed: Senior, Small, Female, Mixed Breed
Description: "Molly may be 9 but you would never know it. She is a young soul and is a happy little…" Learn more
---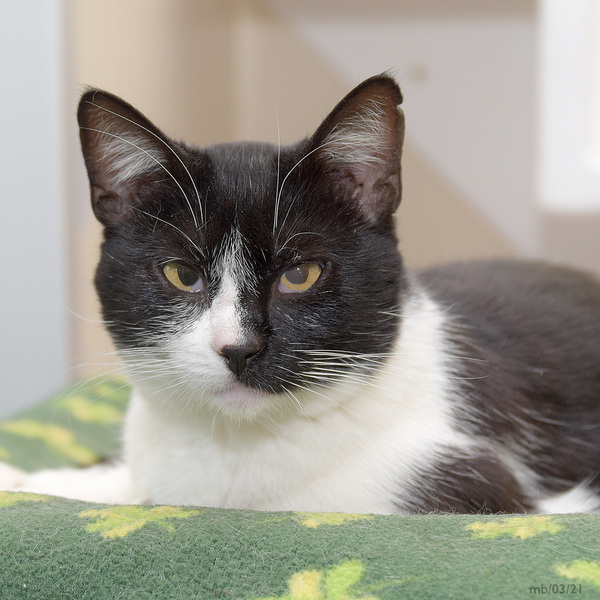 Name: Kaia
Species: Cat
Location: Humane Society Silicon Valley, 901 Ames Ave., Milpitas, CA
Age, Size, Sex, Breed: Adult, Medium, Female, Domestic Short Hair
Description: "Hi! I'm new here. Everyone's still getting to know me. Once they do, this space will have all kinds of…" Learn more
---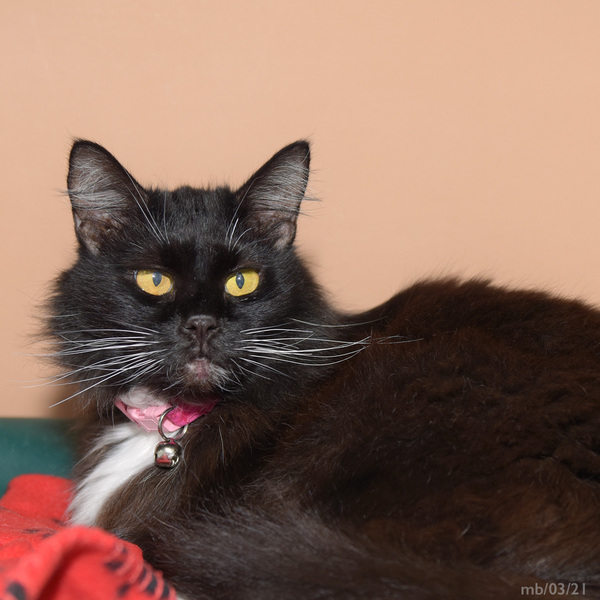 Name: Andie
Species: Cat
Location: Humane Society Silicon Valley, 901 Ames Ave., Milpitas, CA
Age, Size, Sex, Breed: Adult, Small, Female, Domestic Short Hair
Description: "Hi there! My name is Andie and I'm a sweet, playful gal looking for my forever home. I love cuddles…" Learn more
---
Name: Aria
Species: Cat
Location: Humane Society Silicon Valley, 901 Ames Ave., Milpitas, CA
Age, Size, Sex, Breed: Adult, Medium, Female, Domestic Short Hair
Description: "Hi there. You should know that I'm a loving kitty who prefers the quiet life. I would love a low…" Learn more
---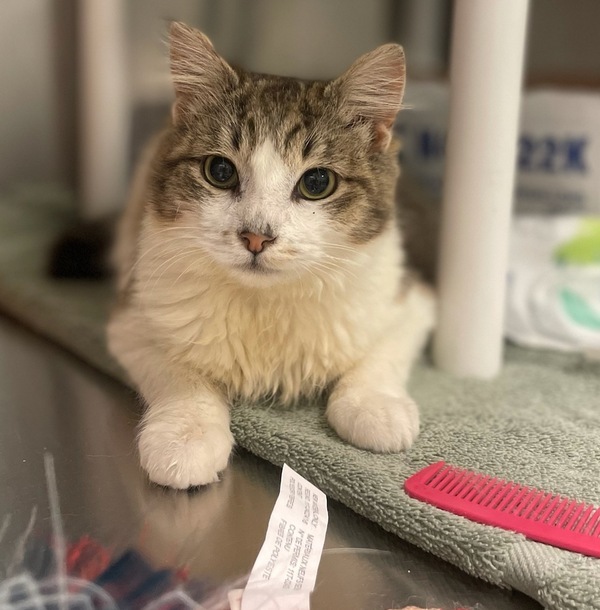 Name: Cindy Laupurr
Species: Cat
Location: Humane Society Silicon Valley, 901 Ames Ave., Milpitas, CA
Age, Size, Sex, Breed: Young, Medium, Female, Domestic Medium Hair
Description: "Hi! I'm new here. Everyone's still getting to know me. Once they do, this space will have all kinds of…" Learn more
---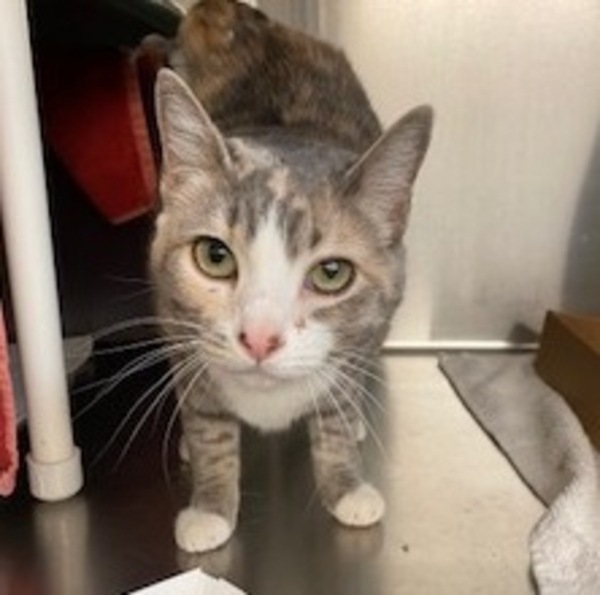 Name: Calista
Species: Cat
Location: Humane Society Silicon Valley, 901 Ames Ave., Milpitas, CA
Age, Size, Sex, Breed: Adult, Medium, Female, Domestic Short Hair
Description: "Hi! I'm new here. Everyone's still getting to know me. Once they do, this space will have all kinds of…" Learn more
---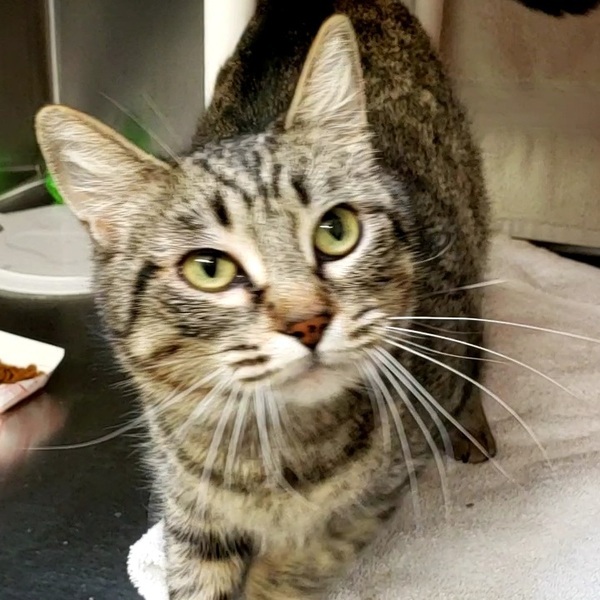 Name: Molly
Species: Cat
Location: Humane Society Silicon Valley, 901 Ames Ave., Milpitas, CA
Age, Size, Sex, Breed: Adult, Medium, Female, Domestic Short Hair
Description: "Oh, hello there! I'm Molly. I'll admit, I can be a bit shy and I may need some time to…" Learn more
---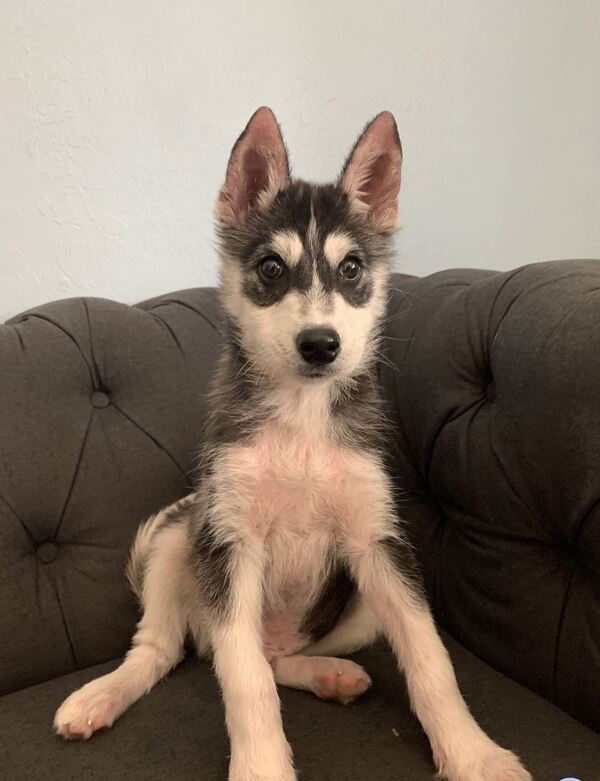 Name: Koda
Species: Dog
Location: Humane Society Silicon Valley, 901 Ames Ave., Milpitas, CA
Age, Size, Sex, Breed: Baby, Small, Male, Siberian Husky
Description: "I'm Koda! I'm a sweet and loving pup. I love cuddling close to my human and I am very loyal…." Learn more
---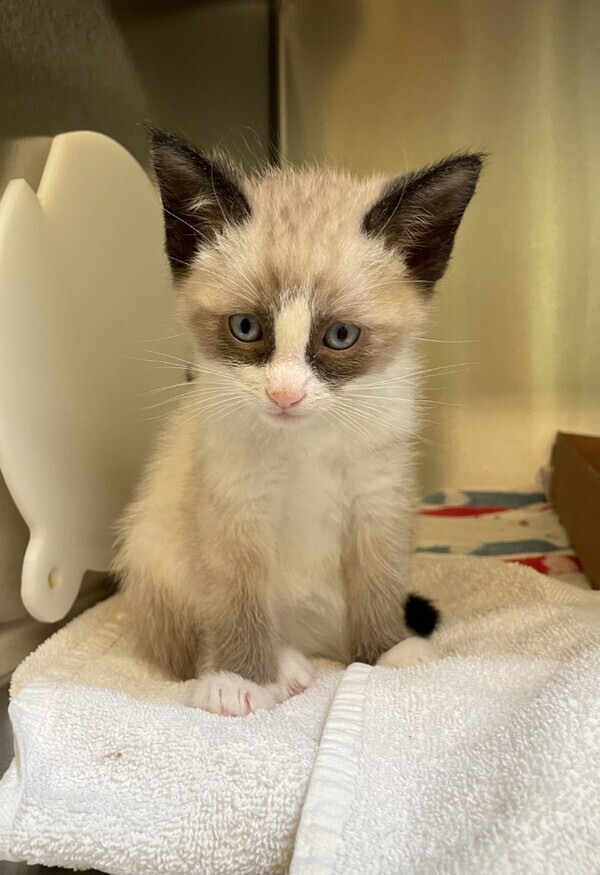 Name: Leo
Species: Cat
Location: Humane Society Silicon Valley, 901 Ames Ave., Milpitas, CA
Age, Size, Sex, Breed: Baby, Small, Male, Siamese
Description: "Hi! I'm new here. Everyone's still getting to know me. Once they do, this space will have all kinds of…" Learn more
---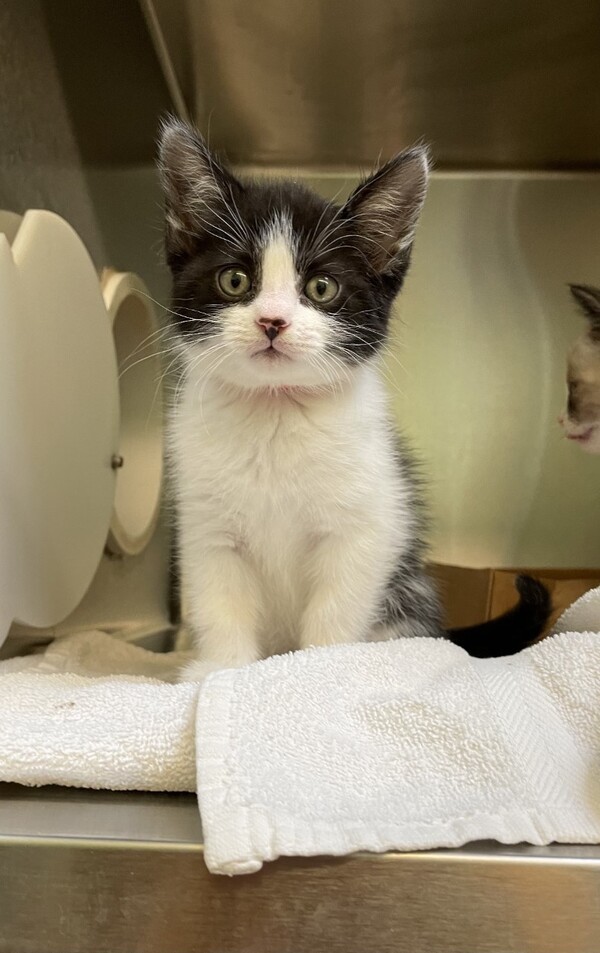 Name: Lily
Species: Cat
Location: Humane Society Silicon Valley, 901 Ames Ave., Milpitas, CA
Age, Size, Sex, Breed: Baby, Small, Female, Domestic Short Hair
Description: "Hi! I'm new here. Everyone's still getting to know me. Once they do, this space will have all kinds of…" Learn more
---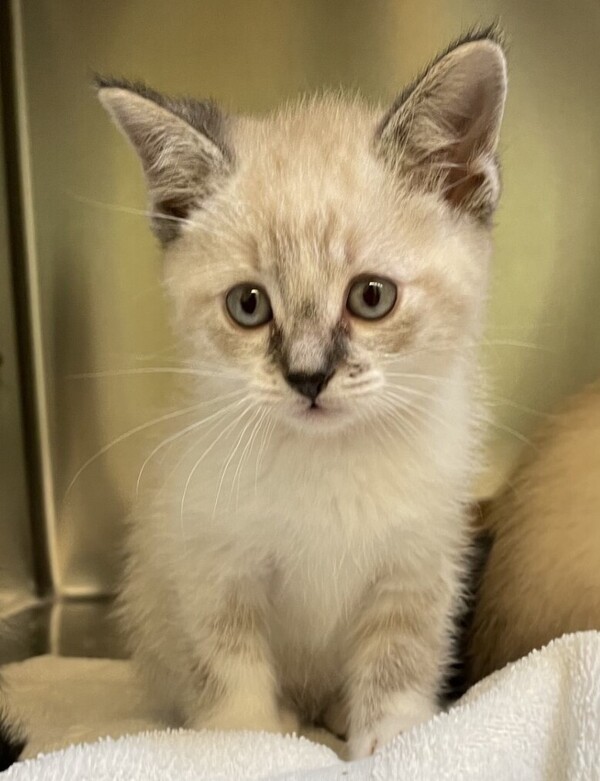 Name: Luna
Species: Cat
Location: Humane Society Silicon Valley, 901 Ames Ave., Milpitas, CA
Age, Size, Sex, Breed: Baby, Small, Female, Siamese
Description: "Hi! I'm new here. Everyone's still getting to know me. Once they do, this space will have all kinds of…" Learn more
---
Name: Mochi
Species: Cat
Location: Humane Society Silicon Valley, 901 Ames Ave., Milpitas, CA
Age, Size, Sex, Breed: Adult, Medium, Male, Domestic Short Hair
Description: "Hello dear friend! I hear that you've been searching for a cute kitty to add to your family? I can…" Learn more
---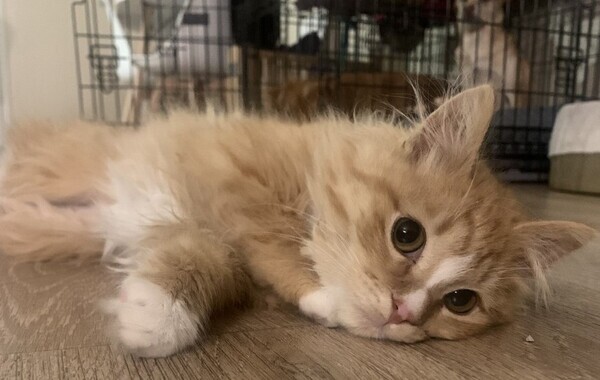 Name: Slinky
Species: Cat
Location: Humane Society Silicon Valley, 901 Ames Ave., Milpitas, CA
Age, Size, Sex, Breed: Young, Small, Female, Domestic Medium Hair
Description: "Personality: Slinky is a very special kitty, looking for a very special, gentle family. She came to us as a…" Learn more
---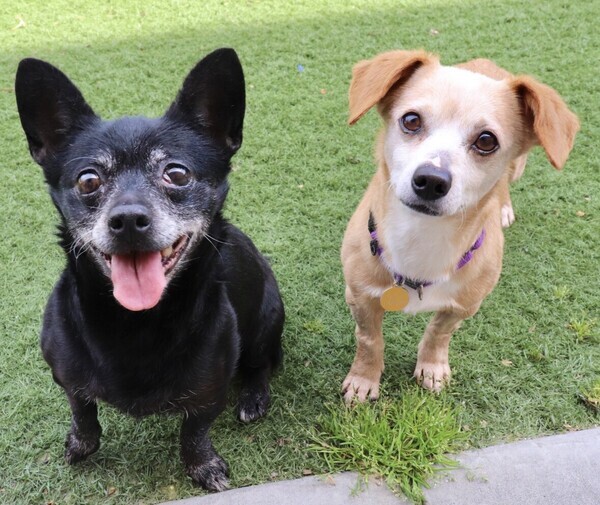 Name: Hope
Species: Dog
Location: Humane Society Silicon Valley, 901 Ames Ave., Milpitas, CA
Age, Size, Sex, Breed: Adult, Small, Female, Mixed Breed
Description: "Hello, my name is Hope. I am bonded with Molly 184195. We are mom and daughter. We are sweet girls…" Learn more
---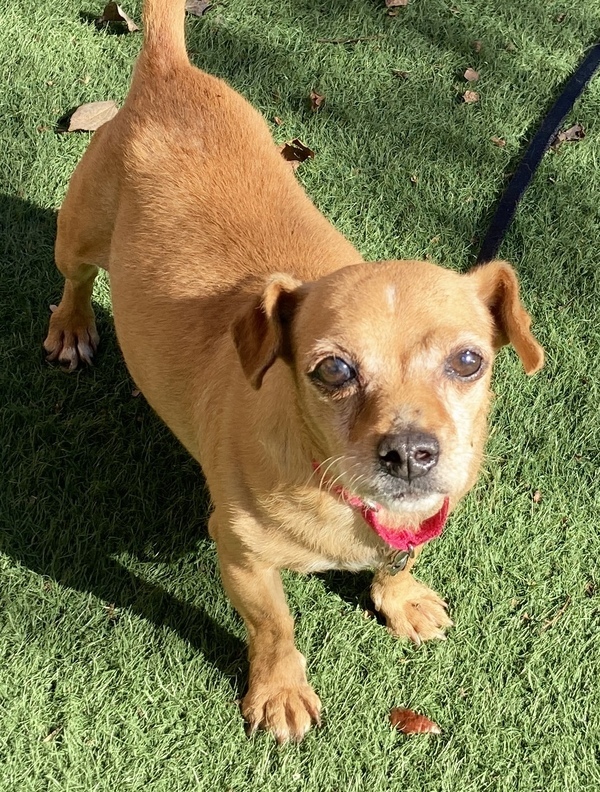 Name: Cane
Species: Dog
Location: Humane Society Silicon Valley, 901 Ames Ave., Milpitas, CA
Age, Size, Sex, Breed: Senior, Small, Male, Mixed Breed
Description: "Personality: Cane is very low key and mellow dog. He enjoys hanging out with his people the most. Cane likes…" Learn more
---