Do you want to add to your family and do something good for the Tinley Park community at the same time? Perhaps it's time to adopt a pet! During the ongoing coronavirus pandemic, many facilities in the Tinley Park area are still working to find forever homes for dozens of cats, dogs and other adorable critters coming through.
Across Illinois, there are thousands of dogs, cats and other animals of all ages, sizes and breeds without a home — and many of them are located not too far from you. In the search for a new friend, consider checking out a local shelter like Half Way Home Animal Rescue, where Tanner the cat is waiting patiently. If you aren't sure if you have time to take care of a pet year round, many shelters also offer opportunities to foster pets until they are placed.
Here at Patch, with a little help from our friends at Petfinder, we put together a list each week of all the pets recently put up for adoption in your area. If you're a cat person, meet Muffy, a Domestic Short Hair mix up for adoption. If dogs are more your thing, there are several great dogs available, too. Click on any listing for more information, or to start the adoption process.
Editor's note: This list was automatically generated using data compiled by Petfinder. Please report any errors or other feedback to [email protected]
Name: Muffy
Species: Cat
Location: P Dot Aw Dot S Peoples Animal Welfare Society, 8301 West 191st Street, Tinley Park, IL
Age, Size, Sex, Breed: Baby, Medium, Female, Domestic Short Hair Tabby Mix
Description: "*We are closed to the public for viewing. Please email [email protected] if you are interested in adopting. If you are…" Learn more
---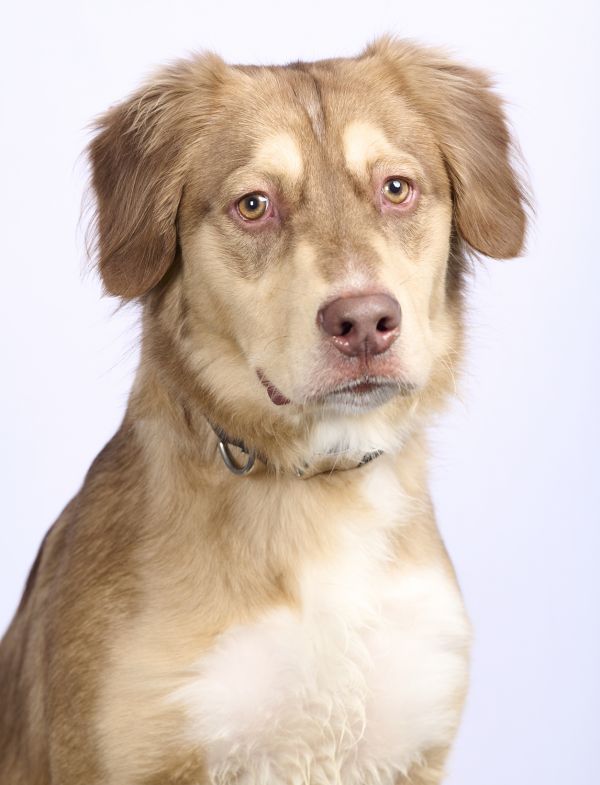 Name: Pablo
Species: Dog
Location: P Dot Aw Dot S Peoples Animal Welfare Society, 8301 West 191st Street, Tinley Park, IL
Age, Size, Sex, Breed: Baby, Medium, Male, Retriever Mixed Breed Mix
Description: "*We are closed to the public for viewing. Please email [email protected] if you are interested in adopting. If you are…" Learn more
---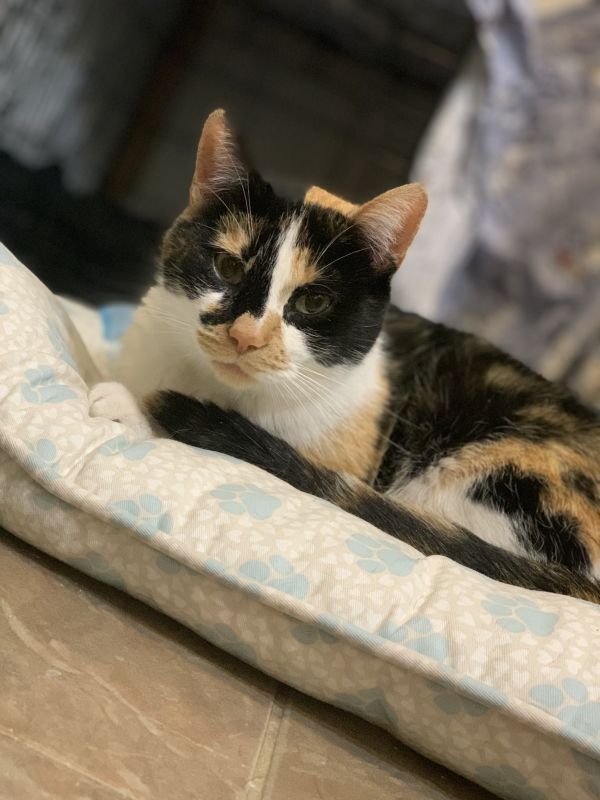 Name: Vivy
Species: Cat
Location: Naws Humane Society, 9981 W. 190th St., Suite A, Mokena, IL
Age, Size, Sex, Breed: Adult, Medium, Female, Domestic Short Hair
Description: "Introducing Vivy! This beautiful 4 year old Calico is living in one of our loving foster homes while waiting to…" Learn more
---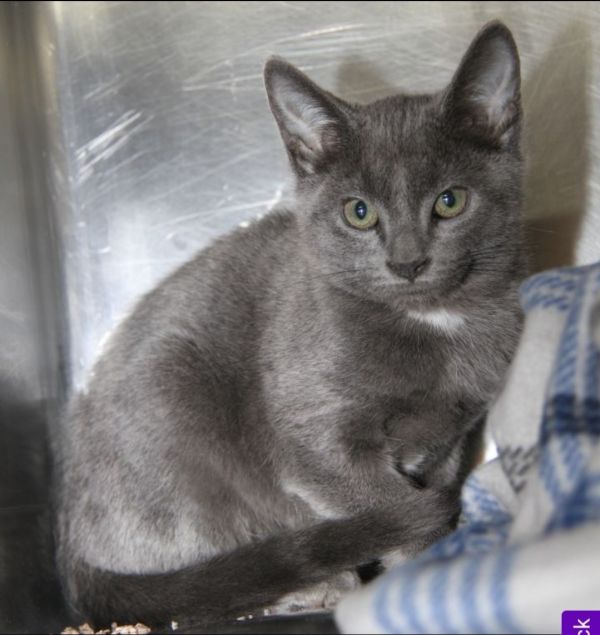 Name: Collin
Species: Cat
Location: Half Way Home Animal Rescue, Orland Park, IL
Age, Size, Sex, Breed: Baby, Medium, Male, Russian Blue
Good With: Kids, dogs and cats
Description: "Visit www.hwhanimalrescue.com to download the REQUIRED application If approved to adoption – Must be able to pick up locally (We…" Learn more
---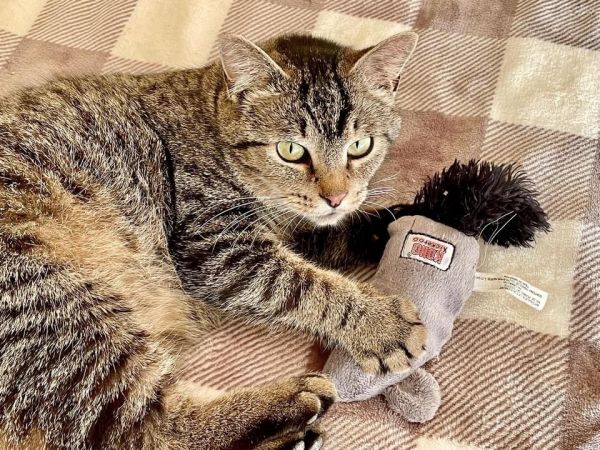 Name: Tanner
Species: Cat
Location: Half Way Home Animal Rescue, Orland Park, IL
Age, Size, Sex, Breed: Adult, Medium, Male, Tabby
Good With: Kids, dogs and cats
Description: "Visit www.hwhanimalrescue.com to download the REQUIRED application If approved to adoption – Must be able to pick up locally (We…" Learn more
---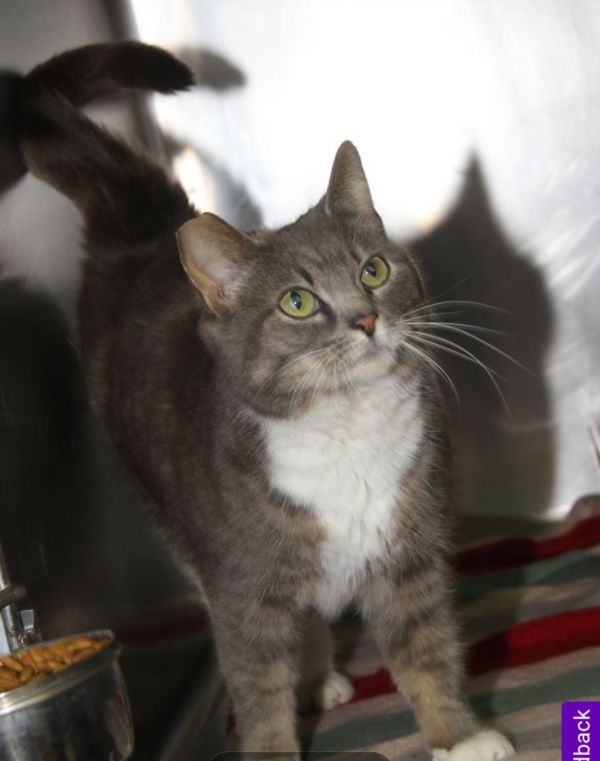 Name: Heidi
Species: Cat
Location: Half Way Home Animal Rescue, Orland Park, IL
Age, Size, Sex, Breed: Adult, Medium, Female, Tabby
Good With: Kids, dogs and cats
Description: "Visit www.hwhanimalrescue.com to download the REQUIRED application If approved to adoption – Must be able to pick up locally (We…" Learn more
---
Name: Ping & Alice (BONDED PAIR)
Species: Cat
Location: Half Way Home Animal Rescue, Orland Park, IL
Age, Size, Sex, Breed: Adult, Medium, Male, Siamese Tabby Mix
Good With: Kids, dogs and cats
Description: "For information or to complete the required application: Visit our website; www.hwhanimalrescue.com Bonded Pair – Must be adopted together. Alice…" Learn more
---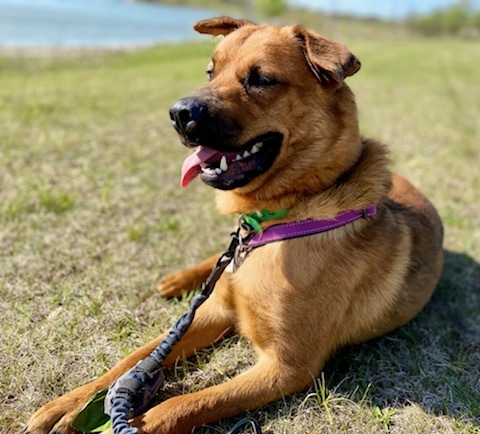 Name: Joey
Species: Dog
Location: Half Way Home Animal Rescue, Orland Park, IL
Age, Size, Sex, Breed: Adult, Large, Male, Shepherd
Description: "Please email [email protected] for questions or to see our rules and to download the Required Application www.hwhanimalrescue.com Meet Joey! 1…" Learn more
---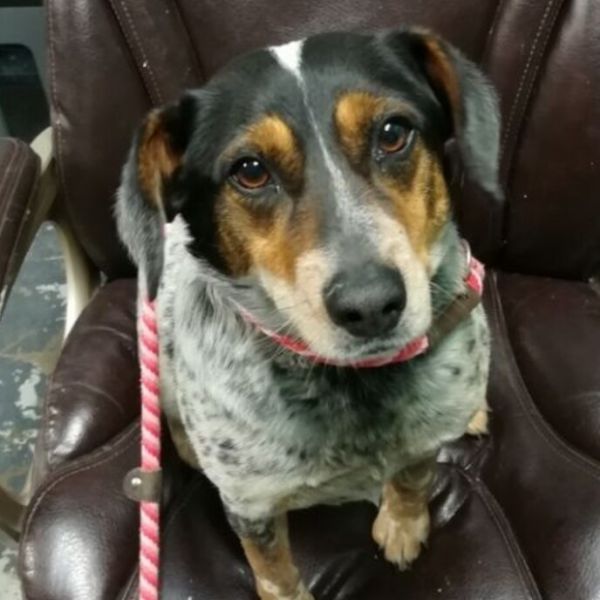 Name: Bindi
Species: Dog
Location: Half Way Home Animal Rescue, Orland Park, IL
Age, Size, Sex, Breed: Adult, Medium, Female, Australian Shepherd Beagle Mix
Good With: Kids, dogs and cats
Description: "Please email [email protected] for questions or to see our rules and to download the Required Application www.hwhanimalrescue.com Meet Bindi -…" Learn more
---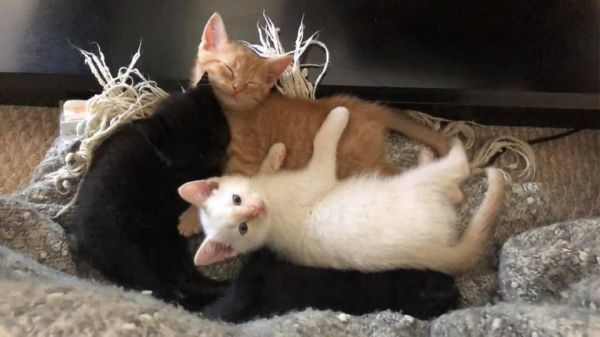 Name: Petey & Steve (BONDED PAIR)
Species: Cat
Location: Half Way Home Animal Rescue, Orland Park, IL
Age, Size, Sex, Breed: Baby, Medium, Male, Siamese Tabby Mix
Good With: Kids, dogs and cats
Description: "For information or to complete the required application: Visit our website; www.hwhanimalrescue.com Born March 3rd – White kitty is Petey,…" Learn more
---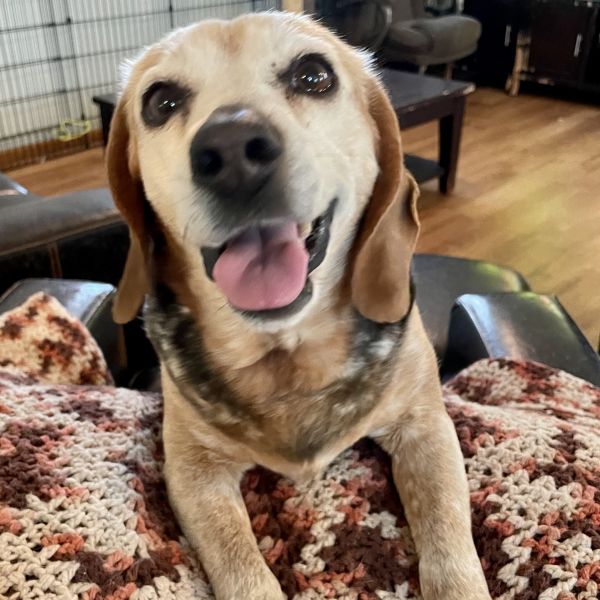 Name: Charlotte
Species: Dog
Location: Half Way Home Animal Rescue, Orland Park, IL
Age, Size, Sex, Breed: Senior, Medium, Female, Beagle
Good With: Kids, dogs and cats
Description: "Please email [email protected] for questions or to see our rules and to download the Required Application www.hwhanimalrescue.com Beagle lovers where…" Learn more
---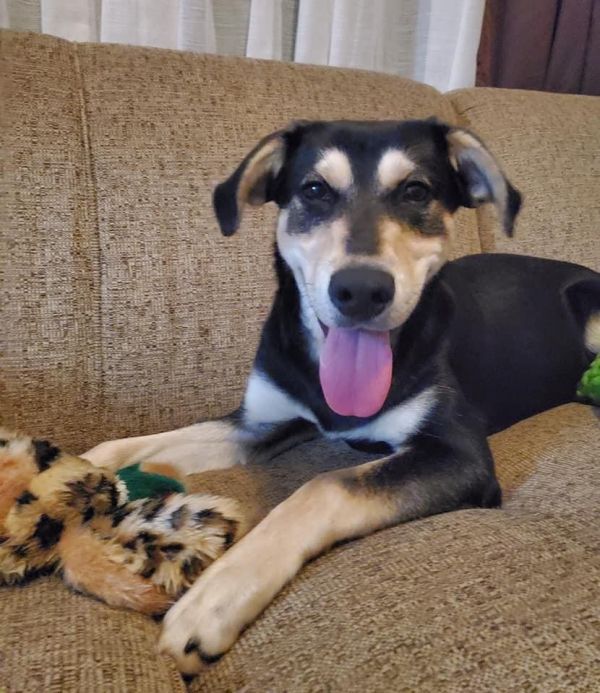 Name: Tucker
Species: Dog
Location: Half Way Home Animal Rescue, Orland Park, IL
Age, Size, Sex, Breed: Young, Medium, Male, Coonhound
Good With: Kids and dogs
Description: "Please email [email protected] for questions or to see our rules and to download the Required Application www.hwhanimalrescue.com Meet Tucker! He…" Learn more
---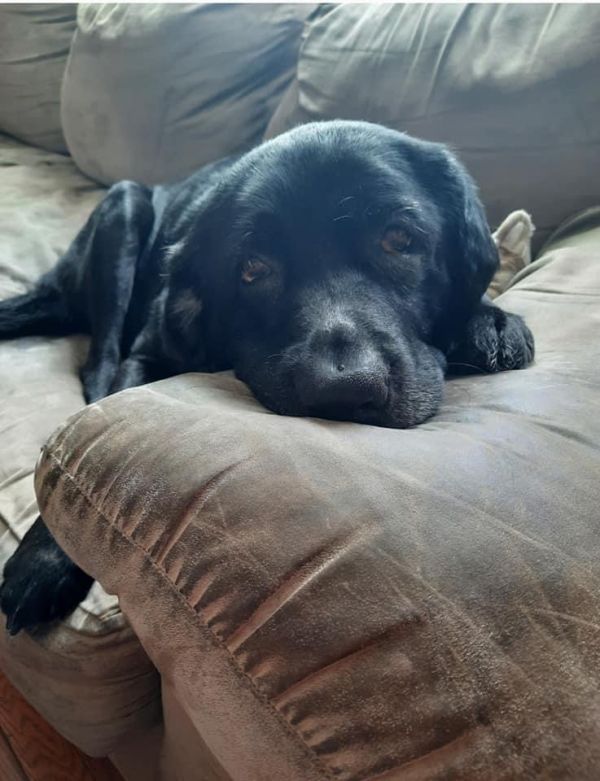 Name: Dixie
Species: Dog
Location: Half Way Home Animal Rescue, Orland Park, IL
Age, Size, Sex, Breed: Senior, Large, Female, Labrador Retriever
Good With: Kids, dogs and cats
Description: "Please email [email protected] for questions or to see our rules and to download the Required Application www.hwhanimalrescue.com Dixie is the…" Learn more
---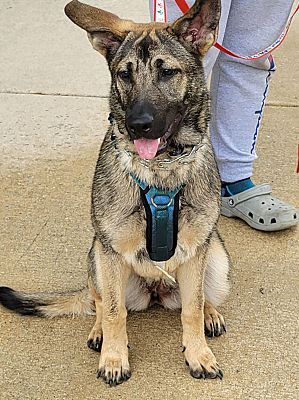 Name: Shelby
Species: Dog
Location: Treasured Animal Rescue Inc, mokena, IL
Age, Size, Sex, Breed: Young, Large, Female, German Shepherd Dog
Good With: Kids, dogs and cats
Description: "Hello, my name is Shelby and I am a 6 month young German Shephard puppy. I came from a place…" Learn more
---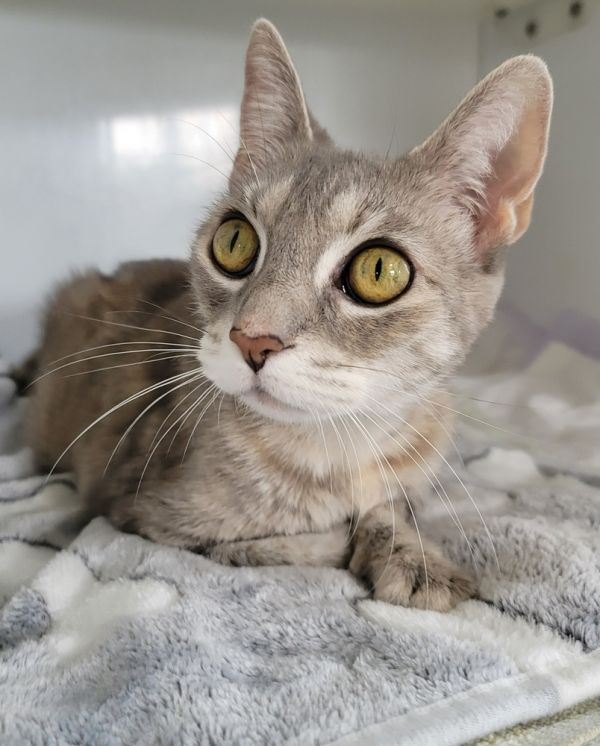 Name: Chyna
Species: Cat
Location: Feline Fine Cat Rescue, Homer Glen, IL
Age, Size, Sex, Breed: Senior, Medium, Female, Domestic Short Hair
Good With: Kids
Description: "Chyna is a sweet older lady that just wants to be loved! You would think a cat would be stressed…" Learn more
---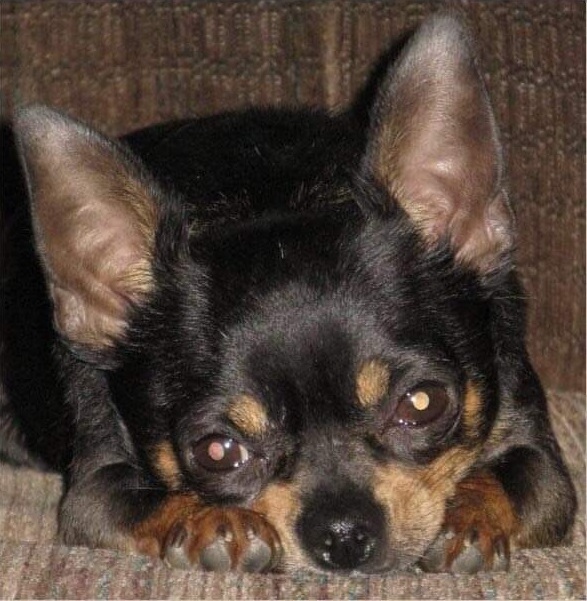 Name: Stewart
Species: Dog
Location: Pet Profile Rescue, Homer Glen, IL
Age, Size, Sex, Breed: Senior, Small, Male, Chihuahua
Good With: Dogs and cats
Description: "Stewart is an adorable 6 lb chihuahua whose owner could no longer care for him. "Though a bit timid it…" Learn more
---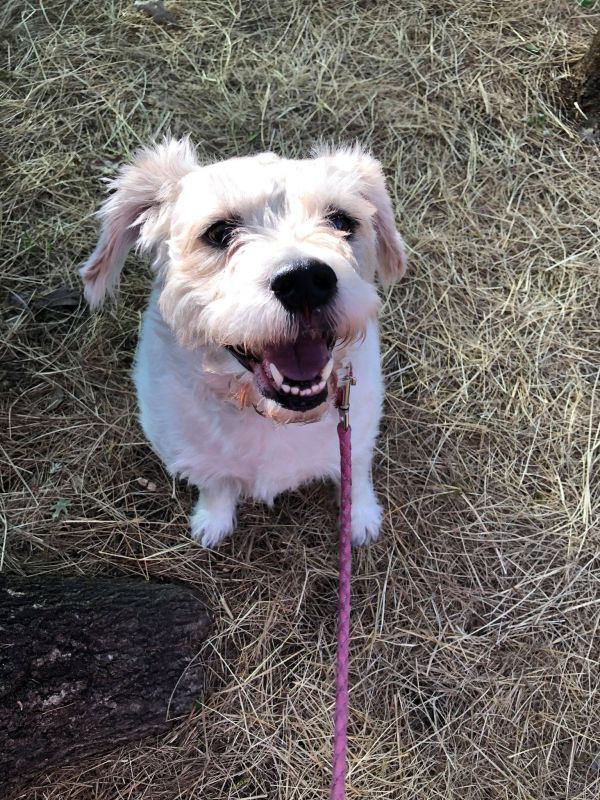 Name: Sadie
Species: Dog
Location: Pet Profile Rescue, Homer Glen, IL
Age, Size, Sex, Breed: Adult, Medium, Female, Coton de Tulear Standard Schnauzer Mix
Good With: Kids, dogs and cats
Description: "Sadie is a well mannered dog who is super friendly! Sadie's owners were moving into an apartment and could not…" Learn more
---
Name: Sylvia
Species: Cat
Location: South Suburban Humane Society, 1103 West End Avenue, Chicago Heights, IL
Age, Size, Sex, Breed: Adult, Medium, Female, Domestic Short Hair
---
Name: Natasha
Species: Cat
Location: South Suburban Humane Society, 1103 West End Avenue, Chicago Heights, IL
Age, Size, Sex, Breed: Adult, Medium, Female, Domestic Short Hair
---
Name: Pulsar
Species: Cat
Location: South Suburban Humane Society, 1103 West End Avenue, Chicago Heights, IL
Age, Size, Sex, Breed: Baby, Small, Male, Domestic Short Hair
---
Name: Skyline
Species: Cat
Location: South Suburban Humane Society, 1103 West End Avenue, Chicago Heights, IL
Age, Size, Sex, Breed: Baby, Small, Male, Domestic Short Hair
---
Name: Fairlady
Species: Cat
Location: South Suburban Humane Society, 1103 West End Avenue, Chicago Heights, IL
Age, Size, Sex, Breed: Baby, Small, Female, Domestic Short Hair
---
Name: Bluebird
Species: Cat
Location: South Suburban Humane Society, 1103 West End Avenue, Chicago Heights, IL
Age, Size, Sex, Breed: Baby, Small, Female, Domestic Short Hair
---
Name: Micra
Species: Cat
Location: South Suburban Humane Society, 1103 West End Avenue, Chicago Heights, IL
Age, Size, Sex, Breed: Adult, Medium, Female, Domestic Medium Hair Domestic Short Hair Mix
---
Name: Hudson
Species: Cat
Location: South Suburban Humane Society, 1103 West End Avenue, Chicago Heights, IL
Age, Size, Sex, Breed: Baby, Small, Male, Domestic Short Hair
---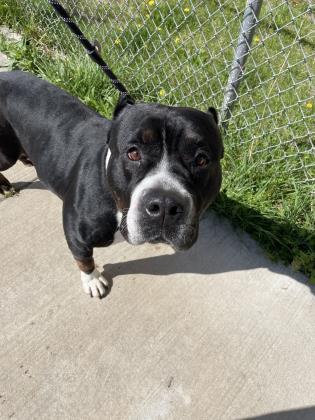 Name: Phillipe
Species: Dog
Location: South Suburban Humane Society, 1103 West End Avenue, Chicago Heights, IL
Age, Size, Sex, Breed: Adult, Large, Male, Pit Bull Terrier Mixed Breed Mix
---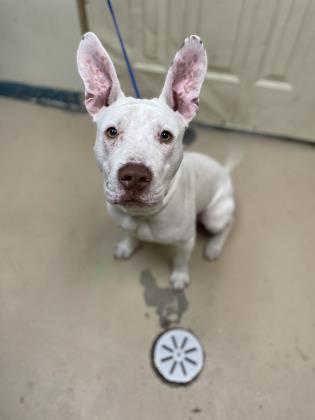 Name: Kangaroo Jack
Species: Dog
Location: South Suburban Humane Society, 1103 West End Avenue, Chicago Heights, IL
Age, Size, Sex, Breed: Young, Medium, Male, Bull Terrier Pit Bull Terrier Mix
---
Name: Camaro
Species: Cat
Location: South Suburban Humane Society, 1103 West End Avenue, Chicago Heights, IL
Age, Size, Sex, Breed: Baby, Small, Female, Domestic Short Hair
---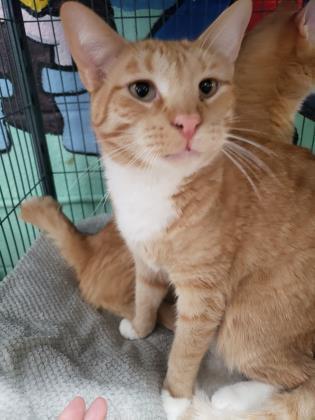 Name: Ron
Species: Cat
Location: South Suburban Humane Society, 1103 West End Avenue, Chicago Heights, IL
Age, Size, Sex, Breed: Senior, Medium, Male, Domestic Short Hair
---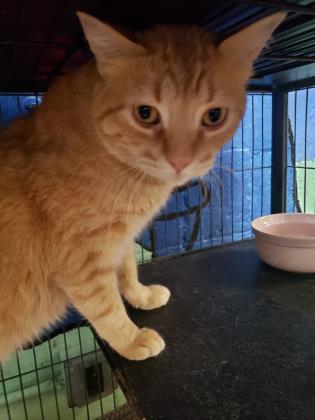 Name: Stubs
Species: Cat
Location: South Suburban Humane Society, 1103 West End Avenue, Chicago Heights, IL
Age, Size, Sex, Breed: Senior, Large, Male, Domestic Short Hair
---
Name: Bastille
Species: Cat
Location: South Suburban Humane Society, 1103 West End Avenue, Chicago Heights, IL
Age, Size, Sex, Breed: Adult, Large, Male, Domestic Short Hair
---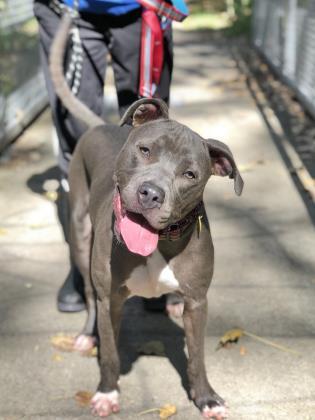 Name: Frankie
Species: Dog
Location: South Suburban Humane Society, 1103 West End Avenue, Chicago Heights, IL
Age, Size, Sex, Breed: Young, Medium, Male, Pit Bull Terrier Mixed Breed Mix
Description: "Have you seen a face as handsome as mine? I think NOT. Let me introduce myself. I'm Frankie and I…" Learn more
---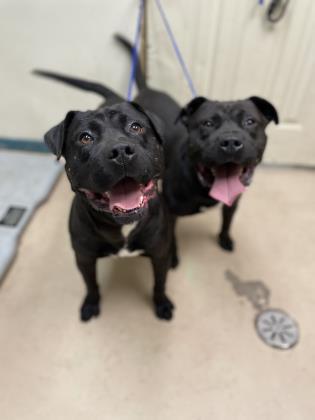 Name: Tic tac
Species: Dog
Location: South Suburban Humane Society, 1103 West End Avenue, Chicago Heights, IL
Age, Size, Sex, Breed: Adult, Large, Male, Pit Bull Terrier Mixed Breed Mix
---
Name: Bobby
Species: Dog
Location: South Suburban Humane Society, 1103 West End Avenue, Chicago Heights, IL
Age, Size, Sex, Breed: Senior, Small, Male, Chihuahua Mixed Breed Mix
---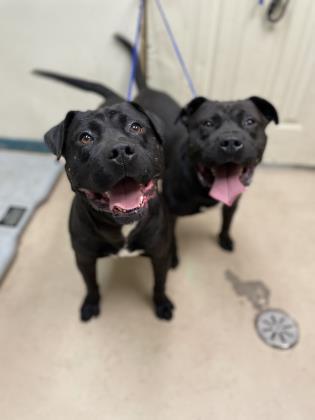 Name: Mentos
Species: Dog
Location: South Suburban Humane Society, 1103 West End Avenue, Chicago Heights, IL
Age, Size, Sex, Breed: Adult, Large, Male, Pit Bull Terrier Mixed Breed Mix
---
Name: Barracuda
Species: Cat
Location: South Suburban Humane Society, 1103 West End Avenue, Chicago Heights, IL
Age, Size, Sex, Breed: Baby, Small, Male, Domestic Short Hair
---
Name: Firebird
Species: Cat
Location: South Suburban Humane Society, 1103 West End Avenue, Chicago Heights, IL
Age, Size, Sex, Breed: Baby, Small, Male, Domestic Short Hair
---
Name: Mustang
Species: Cat
Location: South Suburban Humane Society, 1103 West End Avenue, Chicago Heights, IL
Age, Size, Sex, Breed: Baby, Small, Male, Domestic Short Hair
---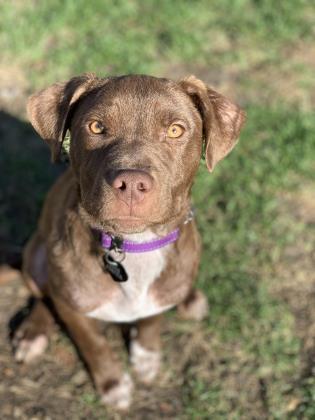 Name: Timber
Species: Dog
Location: South Suburban Humane Society, 1103 West End Avenue, Chicago Heights, IL
Age, Size, Sex, Breed: Baby, Small, Male, Mixed Breed
Description: "Hi! My name is Timber and I'm looking for a home with lots of playmates! I enjoy chasing balls, playing…" Learn more
---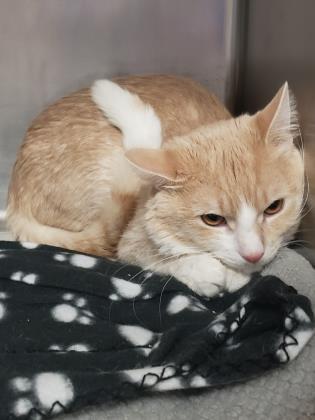 Name: Practical Pig
Species: Cat
Location: South Suburban Humane Society, 1103 West End Avenue, Chicago Heights, IL
Age, Size, Sex, Breed: Adult, Medium, Male, Domestic Short Hair
---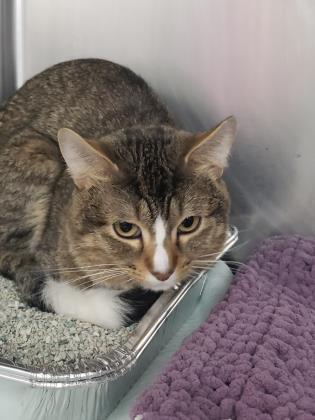 Name: Fifer
Species: Cat
Location: South Suburban Humane Society, 1103 West End Avenue, Chicago Heights, IL
Age, Size, Sex, Breed: Adult, Medium, Male, Domestic Short Hair
---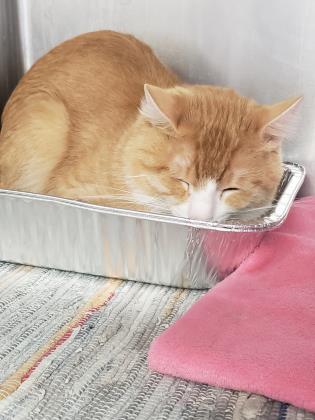 Name: Fiddler
Species: Cat
Location: South Suburban Humane Society, 1103 West End Avenue, Chicago Heights, IL
Age, Size, Sex, Breed: Adult, Medium, Male, Domestic Short Hair
---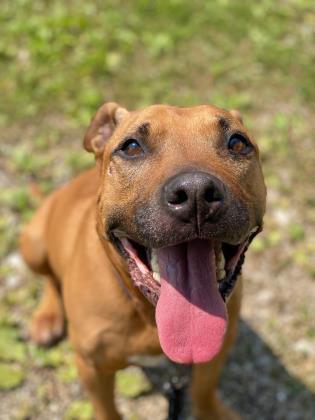 Name: Stanley
Species: Dog
Location: South Suburban Humane Society, 1103 West End Avenue, Chicago Heights, IL
Age, Size, Sex, Breed: Adult, Large, Male, Pit Bull Terrier Mixed Breed Mix
Good With: Dogs
Description: "This handsome guy is Stanley. He is medium in size and would do well in a home or an apartment…." Learn more
---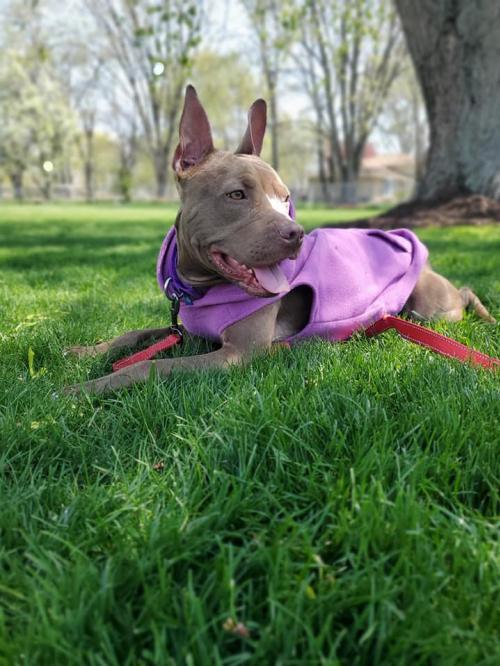 Name: Kimber
Species: Dog
Location: Dogs Are Deserving, PO Box 623, Crete, IL
Age, Size, Sex, Breed: Young, Medium, Female, Pit Bull Terrier
Good With: Kids and dogs
Description: "If you are interested in adopting Kimber, please fill out an application at: https://www.dogsaredeservingrescue.com/adoptable-dogs/adoption-application/" Learn more
---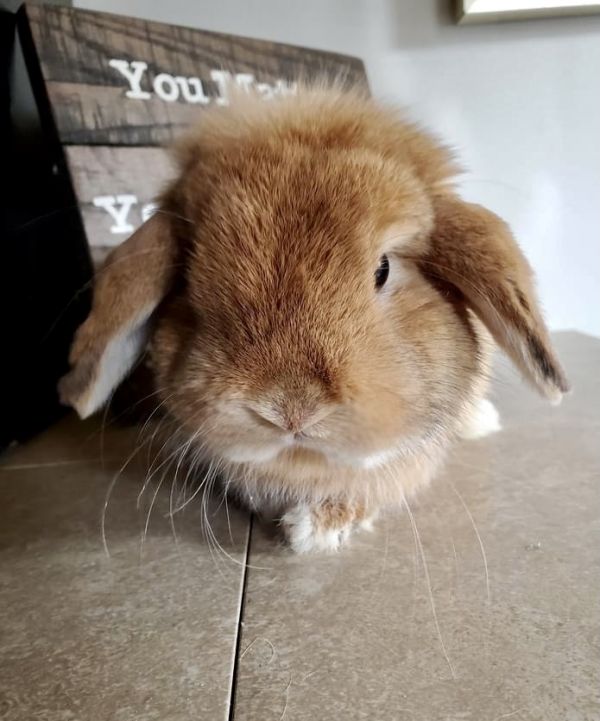 Name: Brownie
Species: Rabbit
Location: The Moon Dog Farm, Sauk Village, IL
Age, Size, Sex, Breed: Young, Medium, Male, Mini Lop
Description: "Brownie is a 9 month old male mini lop. He is inquisitive, independent and all bunny. Litterbox trained and will…" Learn more
---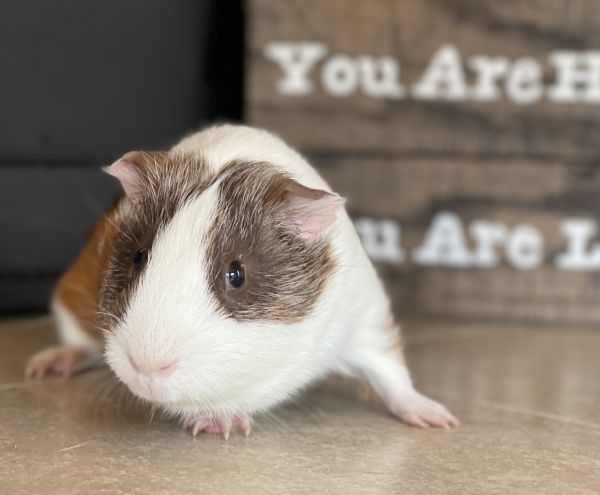 Name: Roger
Species: Guinea Pig
Location: The Moon Dog Farm, Sauk Village, IL
Age, Size, Sex, Breed: Young, Medium, Male, Guinea Pig
Description: "Roger is a 4 month old male American guinea pig. He has been handled and is very sweet and just…" Learn more
---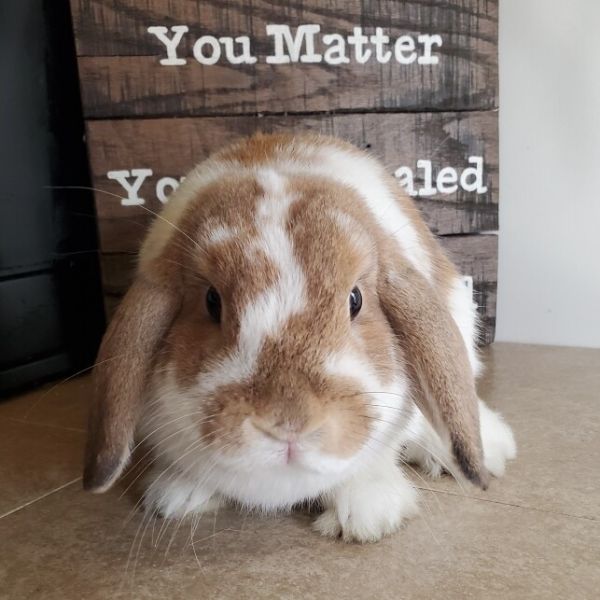 Name: Calypso
Species: Rabbit
Location: The Moon Dog Farm, Sauk Village, IL
Age, Size, Sex, Breed: Young, Medium, Female, Mini Lop
Description: "Calypso is a 6 month old female lop. Sweet, gentle, playful. Litterbox trained, loves her hay and chew toys. She…" Learn more
---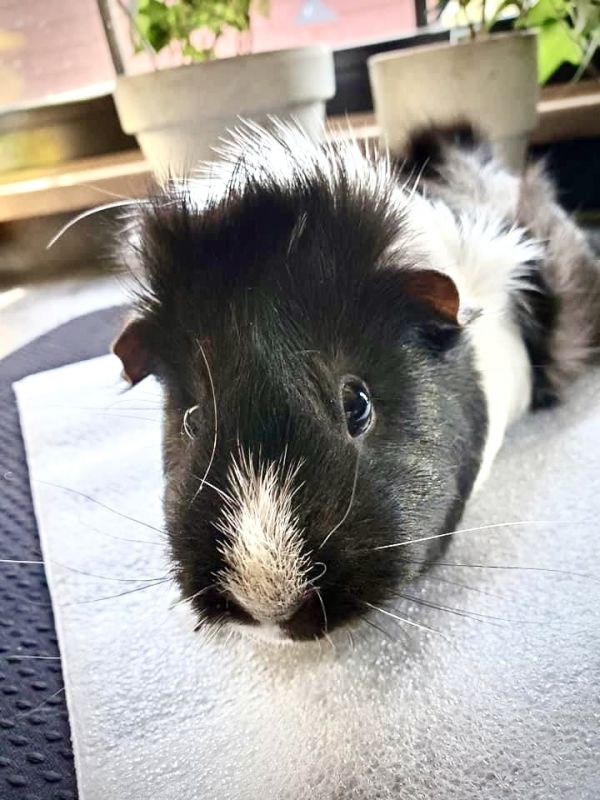 Name: Juliette
Species: Guinea Pig
Location: The Moon Dog Farm, Sauk Village, IL
Age, Size, Sex, Breed: Adult, Medium, Female, Abyssinian
Description: "Juliette is a 1 year old Abyssinian female guinea pig. Friendly and loveable, She's so excited to meet you! *THE…" Learn more
---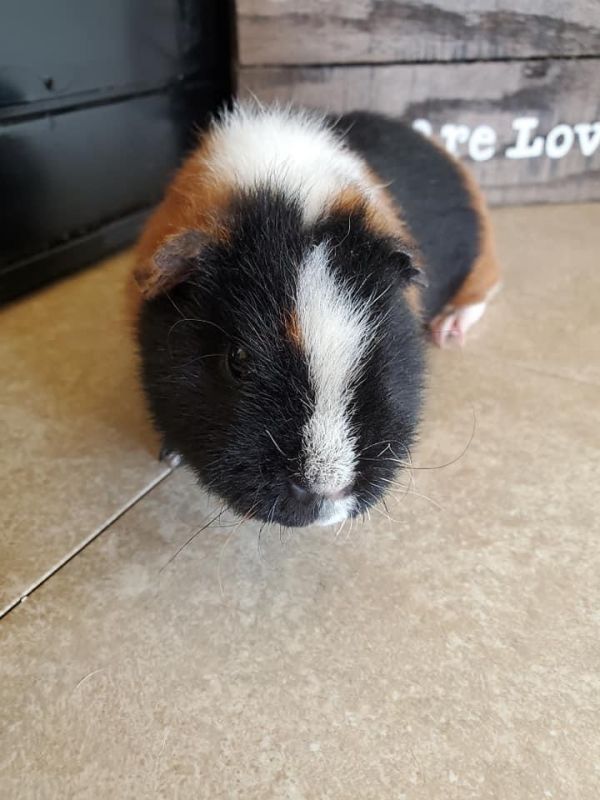 Name: Teddy
Species: Guinea Pig
Location: The Moon Dog Farm, Sauk Village, IL
Age, Size, Sex, Breed: Young, Small, Male, Teddy
Description: "Teddy is a 4 month old male Teddy (mix) guinea pig. Full of personality and ready to play; this guy…" Learn more
---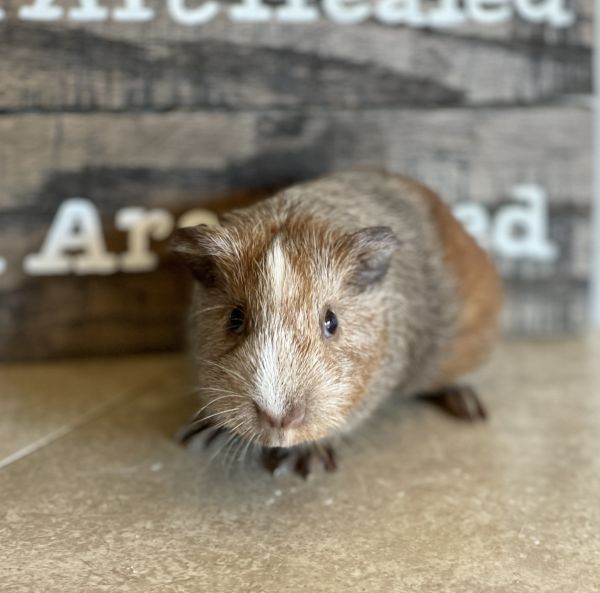 Name: Peanut
Species: Guinea Pig
Location: The Moon Dog Farm, Sauk Village, IL
Age, Size, Sex, Breed: Baby, Small, Male, Guinea Pig
Description: "Peanut is an 8 week old male American guinea pig. This cutie is full of love and ready to meet…" Learn more
---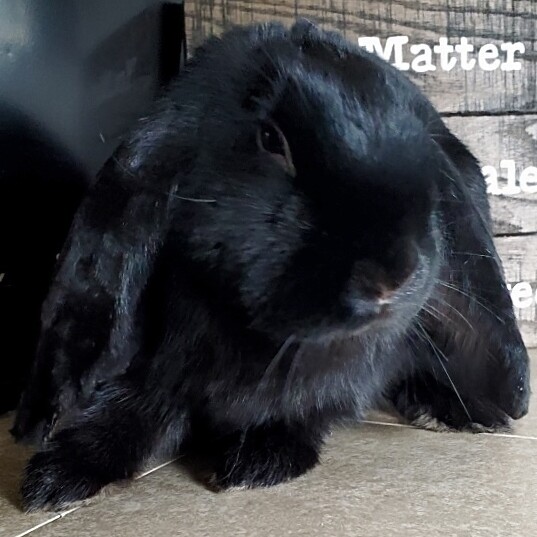 Name: Artemis
Species: Rabbit
Location: The Moon Dog Farm, Sauk Village, IL
Age, Size, Sex, Breed: Young, Large, Female, French Lop
Description: "A true Black Beauty, Artemis is just gorgeous, and is one of the most gentle rabbits I have met. She…" Learn more
---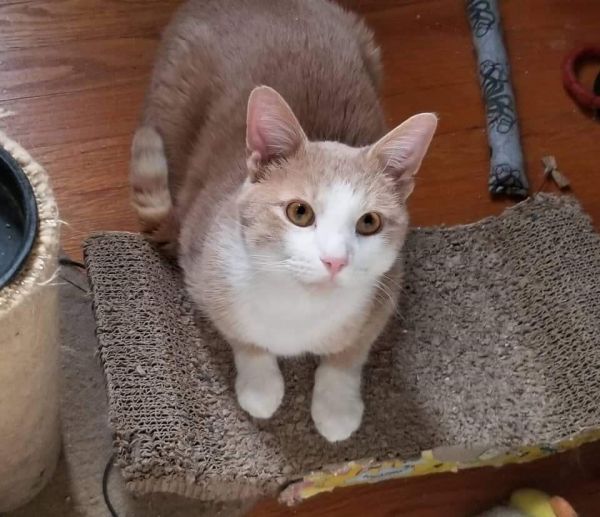 Name: Dorito
Species: Cat
Location: Lulus Locker Rescue, Lockport, IL
Age, Size, Sex, Breed: Adult, Medium, Male, Domestic Short Hair
Description: "FOSTERED IN: Lockport, IL 60441 ESTIMATED DOB: 08/2019 COLOR/BREED: Orange and White Shorthair KIDS: Likely, 6+ DOGS: Unknown CATS: No…" Learn more
---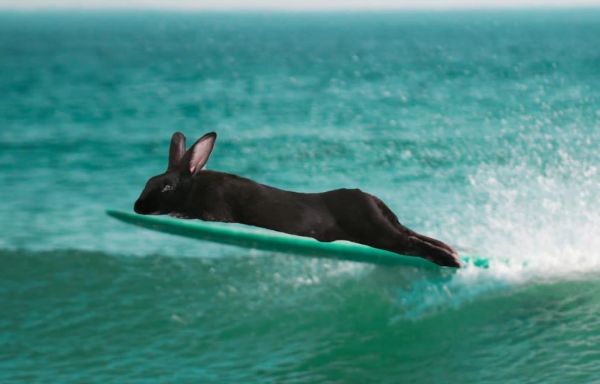 Name: Veronica Lodge
Species: Rabbit
Location: Hop To It Rabbit Rescue, Lockport, IL
Age, Size, Sex, Breed: Adult, Large, Female, New Zealand
Description: "Veronica Lodge – 2 year old New Zealand female 4/29/21: Veronica has been here a little over week now after…" Learn more
---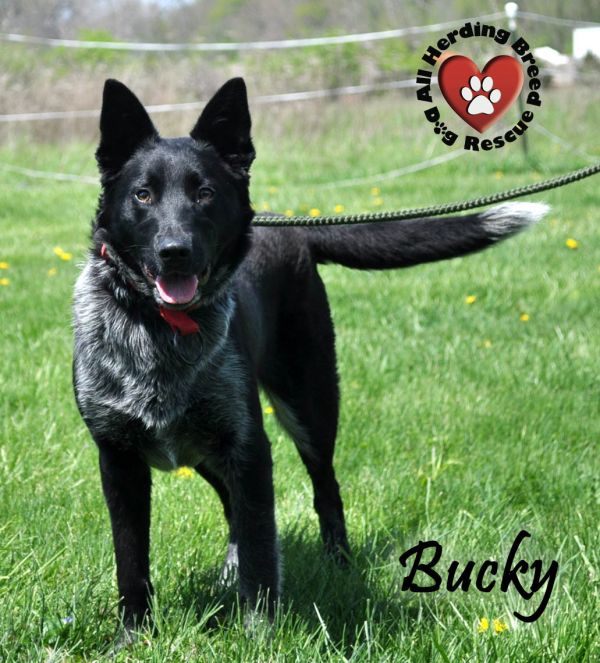 Name: Bucky
Species: Dog
Location: All Herding Breed Dog Rescue, Joliet, IL
Age, Size, Sex, Breed: Young, Medium, Male, Australian Cattle Dog / Blue Heeler
Good With: Dogs
Description: "Bucky is an 8 mon., male, 40#, ACD mix. This handsome boy has a beautiful, sleek black coat, and such…" Learn more
---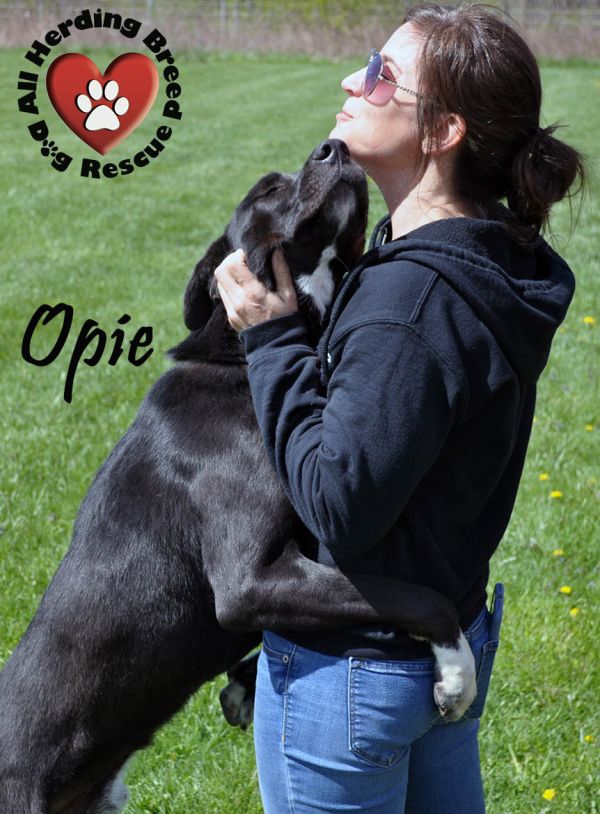 Name: Opie
Species: Dog
Location: All Herding Breed Dog Rescue, Joliet, IL
Age, Size, Sex, Breed: Adult, Large, Male, Great Dane Labrador Retriever Mix
Good With: Kids and dogs
Description: "Opie is 2 yr., male, 80#, Great Dane/Labrador mix. This gentle giant is a real people dog. So affectionate. Good…" Learn more
---