Looking to add a furry friend to your family and do something good for the Tinley Park community at the same time? Consider adopting a dog, cat or other animal from a local shelter or organization. During the ongoing coronavirus pandemic, many animal shelters in Tinley Park and environs are still working to fulfill adoptions and place pets in forever homes.
There are thousands of dogs, cats and other animals of all ages and sizes without a home in Illinois — and many of them are located near you. In the search for a lovable new family pet, consider checking out a local shelter like Naws Humane Society, where Smores the dog is waiting patiently. If you aren't sure if you have time to take care of a pet year round, many shelters also offer opportunities to foster pets until they are placed in appropriate homes.
Here at Patch, with a little help from our friends at Petfinder, we round up a list each week of all the pets recently put up for adoption in your area. If you're a dog person, meet Gus, a Boxer mix up for adoption. If cats are more your thing, there are several great cats available, too. Click on any listing for more information, or to start the adoption process.
Editor's note: This list was automatically generated using data compiled by Petfinder. Please report any errors or other feedback to [email protected]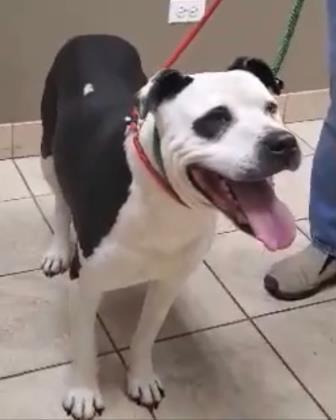 Name: Gus
Species: Dog
Location: P Dot Aw Dot S Peoples Animal Welfare Society, 8301 West 191st Street, Tinley Park, IL
Age, Size, Sex, Breed: Young, Large, Male, Boxer Mixed Breed Mix
Description: "*We are closed to the public for viewing. Please email [email protected] if you are interested in adopting. If you are…" Learn more
---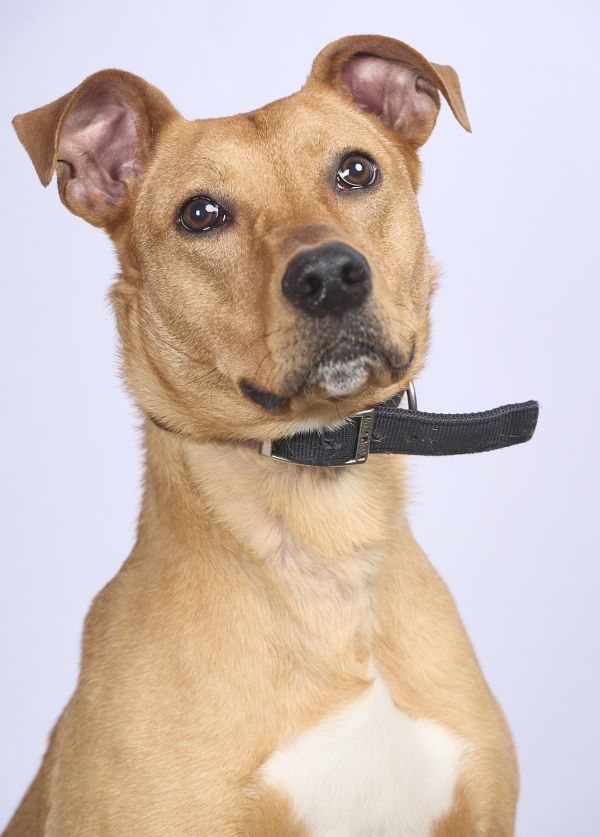 Name: Tessa
Species: Dog
Location: P Dot Aw Dot S Peoples Animal Welfare Society, 8301 West 191st Street, Tinley Park, IL
Age, Size, Sex, Breed: Young, Large, Female, Terrier Mixed Breed Mix
Description: "*We are closed to the public for viewing. Please email [email protected] if you are interested in adopting. If you are…" Learn more
---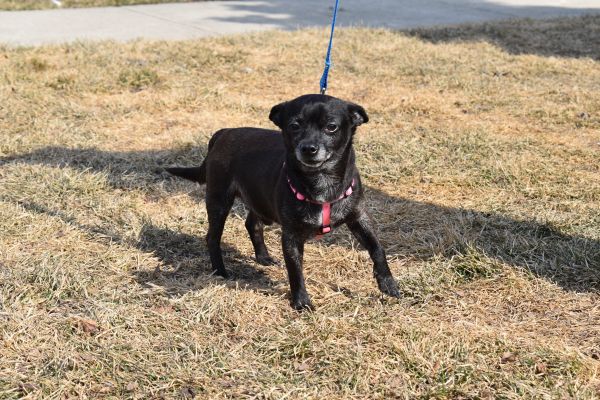 Name: Paulie
Species: Dog
Location: Naws Humane Society, 9981 W. 190th St., Suite A, Mokena, IL
Age, Size, Sex, Breed: Adult, Small, Male, Chihuahua
Description: "Meet Paulie! This darling 10 year old male Chihuahua was sadly found as a stray and is now looking for…" Learn more
---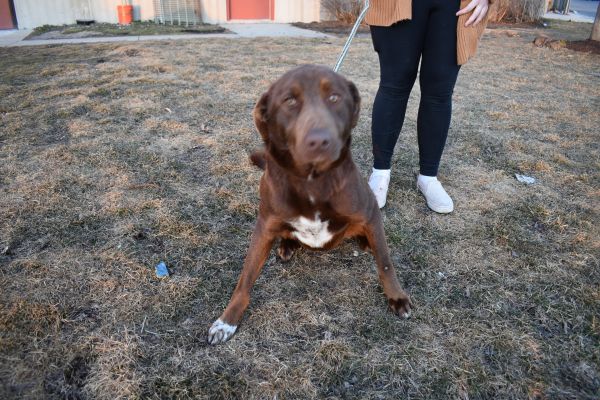 Name: Splash
Species: Dog
Location: Naws Humane Society, 9981 W. 190th St., Suite A, Mokena, IL
Age, Size, Sex, Breed: Young, Medium, Male, Chocolate Labrador Retriever
Description: "Introducing Splash! This handsome boy male the long trip to our rescue all the way from Texas with the hopes…" Learn more
---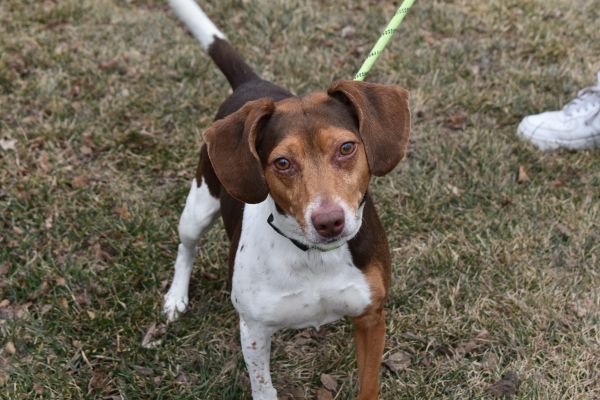 Name: Smores
Species: Dog
Location: Naws Humane Society, 9981 W. 190th St., Suite A, Mokena, IL
Age, Size, Sex, Breed: Adult, Small, Male, Beagle
Description: "Meet Smores! He is a handsome young male Beagle mix that is hoping to find his forever home. Smores in…" Learn more
---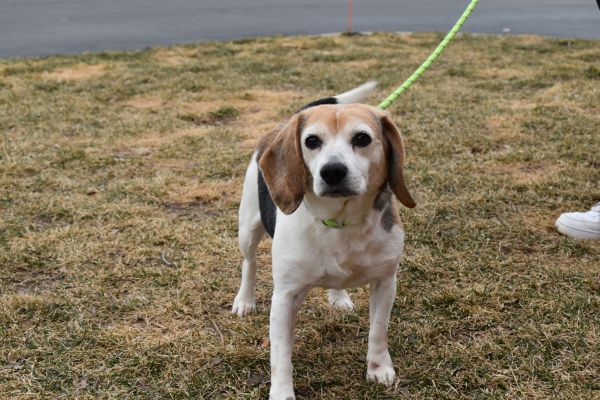 Name: Princess
Species: Dog
Location: Naws Humane Society, 9981 W. 190th St., Suite A, Mokena, IL
Age, Size, Sex, Breed: Adult, Small, Female, Beagle
Description: "Meet our darling little girl – Princess! She is a sweet 8 year old Beagle that was sadly relinquished to…" Learn more
---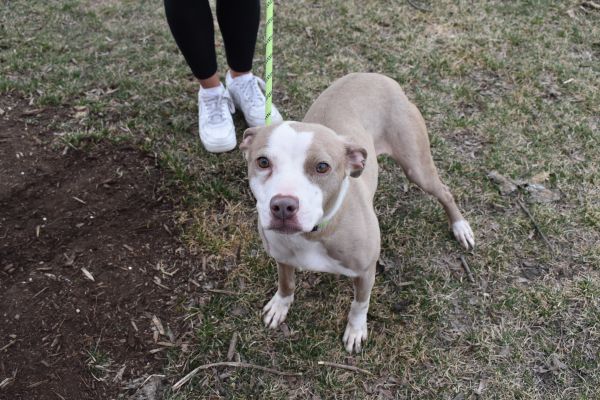 Name: Juliet
Species: Dog
Location: Naws Humane Society, 9981 W. 190th St., Suite A, Mokena, IL
Age, Size, Sex, Breed: Adult, Medium, Female, Terrier
Description: "Meet sweet little Juliet! This darling girl has been through a lot in her young life – she was found…" Learn more
---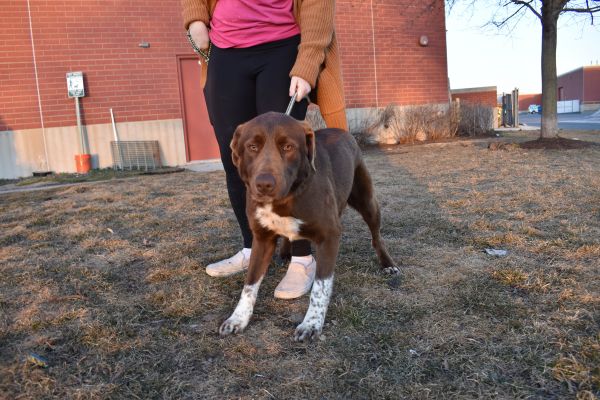 Name: Chug
Species: Dog
Location: Naws Humane Society, 9981 W. 190th St., Suite A, Mokena, IL
Age, Size, Sex, Breed: Young, Large, Male, Chocolate Labrador Retriever
Description: "Introducing Chug! This handsome boy male the long trip to our rescue all the way from Texas with the hopes…" Learn more
---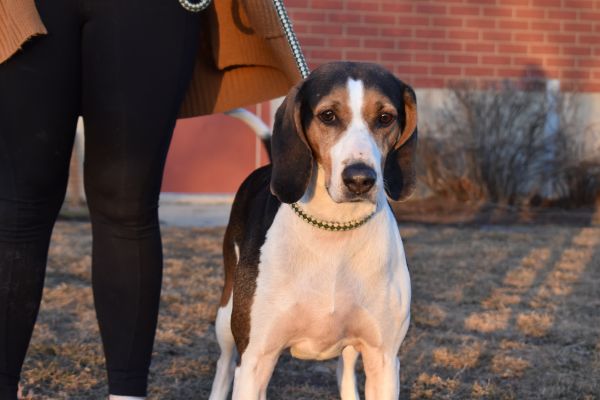 Name: Emmy Lou
Species: Dog
Location: Naws Humane Society, 9981 W. 190th St., Suite A, Mokena, IL
Age, Size, Sex, Breed: Adult, Large, Female, Coonhound
Description: "Introducing Emmy Lou! She is an adorable 8 year old female tri-colored coonhound that is looking for a loving home…." Learn more
---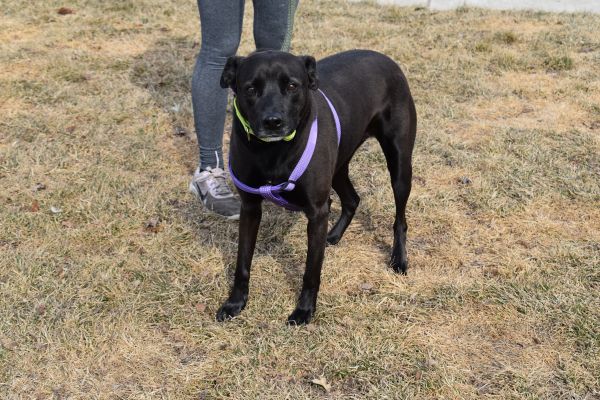 Name: Koko
Species: Dog
Location: Naws Humane Society, 9981 W. 190th St., Suite A, Mokena, IL
Age, Size, Sex, Breed: Adult, Medium, Female, Labrador Retriever
Description: "Meet Koko! This darling sable female Lab mix is looking for a loving home. She can be a little shy…" Learn more
---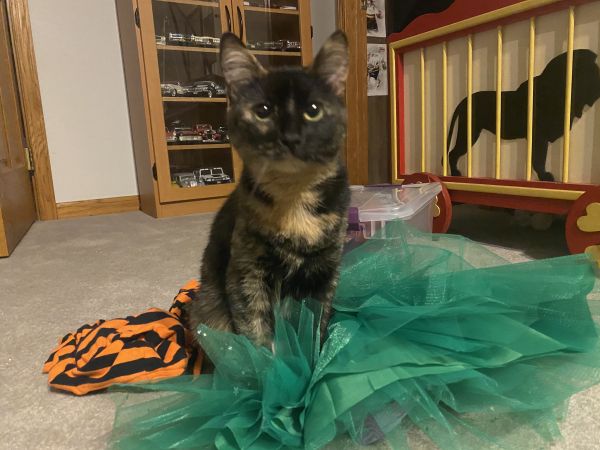 Name: Sunny
Species: Cat
Location: Naws Humane Society, 9981 W. 190th St., Suite A, Mokena, IL
Age, Size, Sex, Breed: Adult, Medium, Female, Domestic Short Hair
Description: "Introducing Sunny! She is a petite female tortie that is sure to steal a piece of your heart. Sunny became…" Learn more
---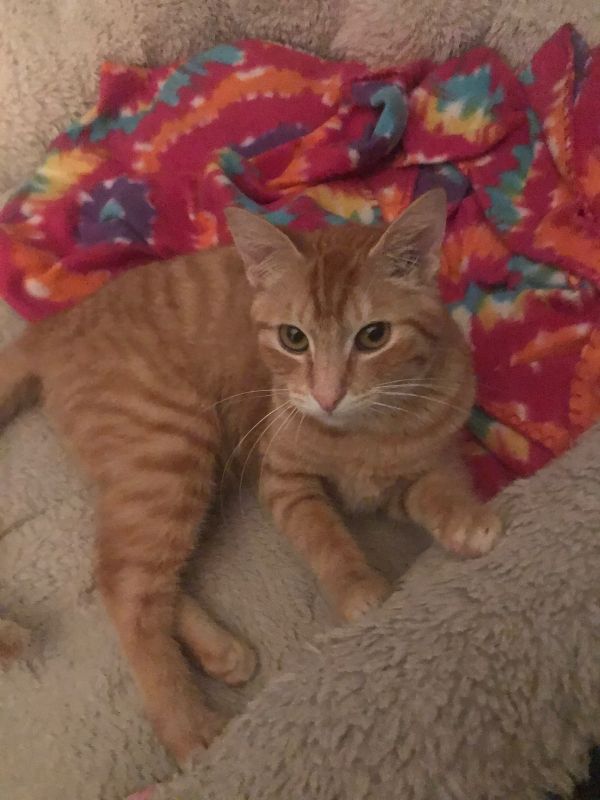 Name: Carrot
Species: Cat
Location: Naws Humane Society, 9981 W. 190th St., Suite A, Mokena, IL
Age, Size, Sex, Breed: Young, Medium, Male, Domestic Short Hair
Good With: Cats
Description: "Introducing Carrot! This sweet young male was sadly relinquished by his previous owner and is now looking for a loving…" Learn more
---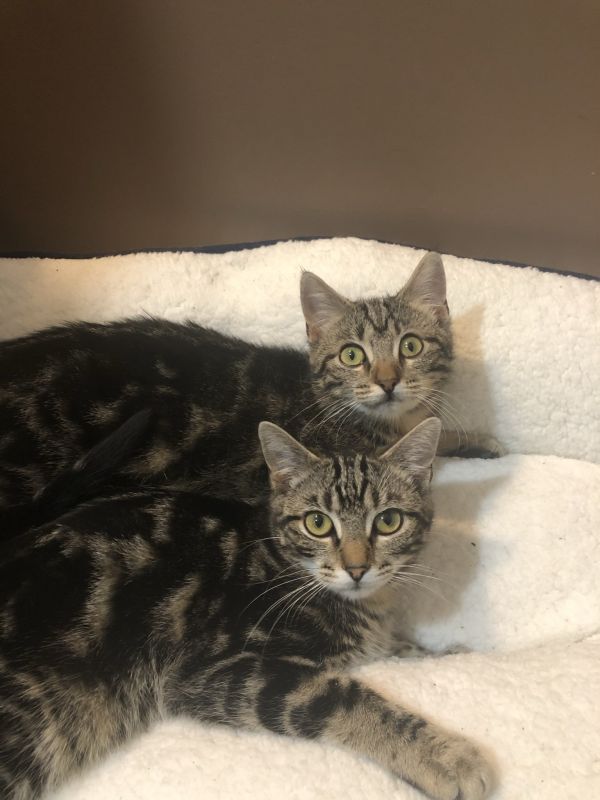 Name: Sixlet & Necco
Species: Cat
Location: Naws Humane Society, 9981 W. 190th St., Suite A, Mokena, IL
Age, Size, Sex, Breed: Baby, Medium, Female, Domestic Short Hair
Description: "Introducing Sixlet and Necco! These darling 6 month old sisters are a bonded pair that are looking for a loving…" Learn more
---
Name: Juniper
Species: Cat
Location: Naws Humane Society, 9981 W. 190th St., Suite A, Mokena, IL
Age, Size, Sex, Breed: Adult, Medium, Female, Domestic Short Hair
Description: "Introducing Juniper! This gorgeous 7 year old girl was found living as a stray and is now looking for a…" Learn more
---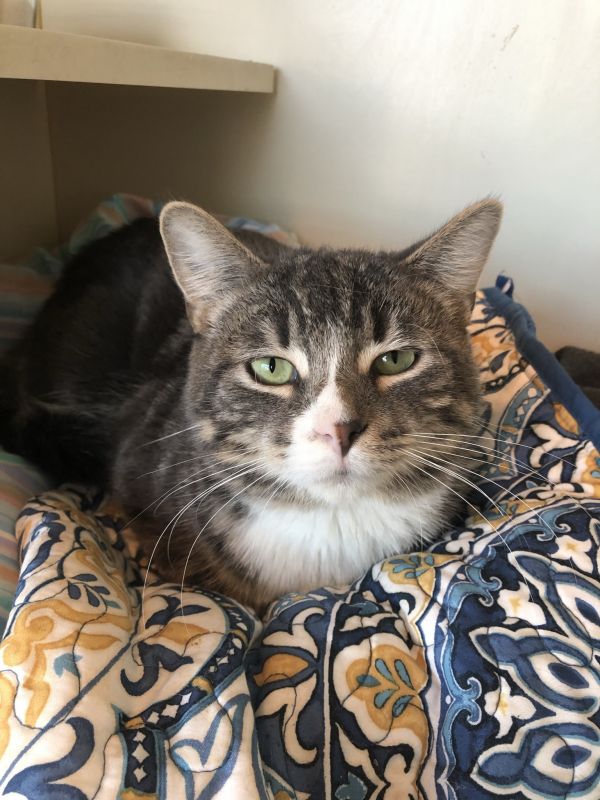 Name: Huevo
Species: Cat
Location: Naws Humane Society, 9981 W. 190th St., Suite A, Mokena, IL
Age, Size, Sex, Breed: Young, Medium, Male, Domestic Short Hair
Description: "Meet Huevo! He is a handsome 1 year old male grey tabby that was rescued from a local animal control…" Learn more
---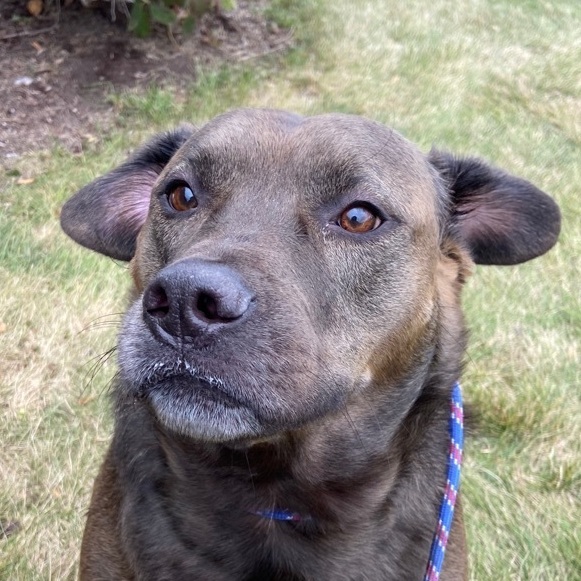 Name: Barney
Species: Dog
Location: Naws Humane Society, 9981 W. 190th St., Suite A, Mokena, IL
Age, Size, Sex, Breed: Adult, Large, Male, Terrier
Description: "Introducing Barney! He is a 1 1/2 year old male terrier that is hoping to find a new forever home…." Learn more
---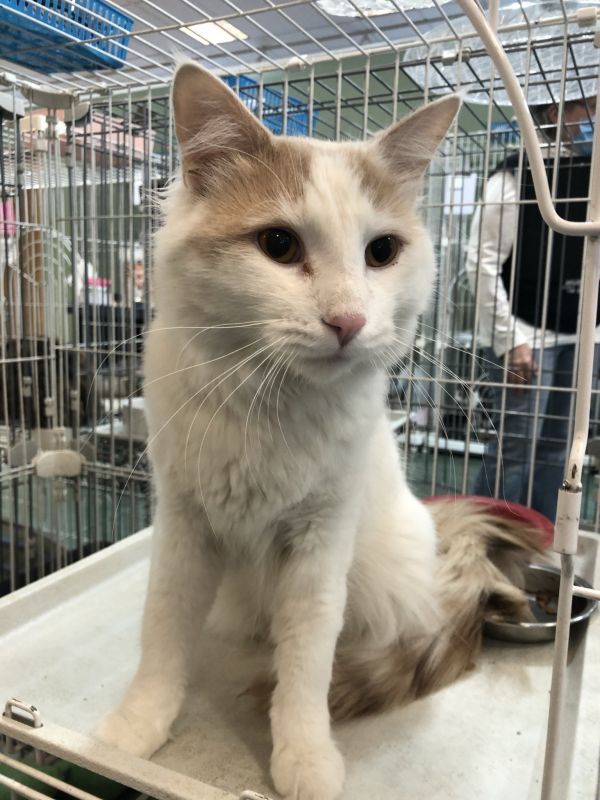 Name: Bengal
Species: Cat
Location: Naws Humane Society, 9981 W. 190th St., Suite A, Mokena, IL
Age, Size, Sex, Breed: Adult, Medium, Male, Domestic Long Hair
Description: "Check out this handsome fellow – Bengal! He has it all…good lucks, an easy-going nature and a sweet personality. Bengal…" Learn more
---
Name: Lady
Species: Dog
Location: Naws Humane Society, 9981 W. 190th St., Suite A, Mokena, IL
Age, Size, Sex, Breed: Adult, Large, Female, Labrador Retriever
Description: "Meet Lady! This gorgeous 7 year old girl (with one blue eye) is looking for her forever home. She is…" Learn more
---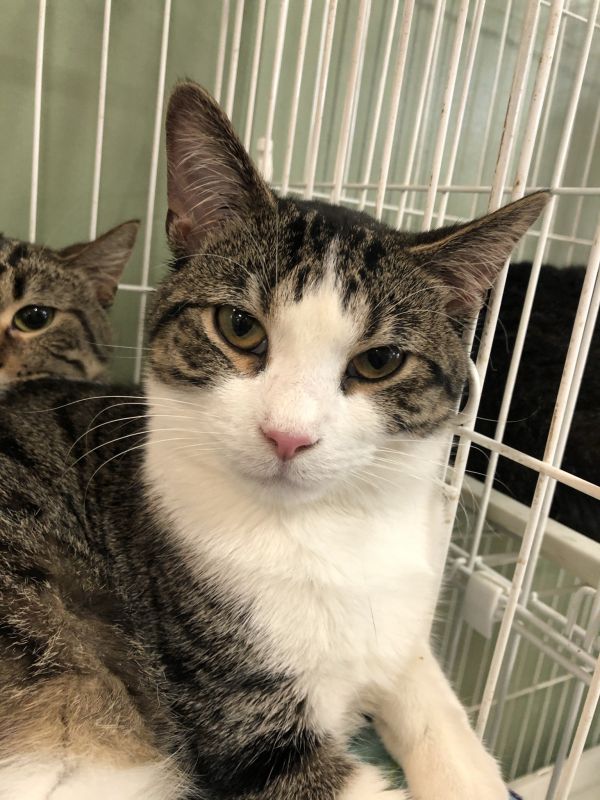 Name: Lincoln
Species: Cat
Location: Naws Humane Society, 9981 W. 190th St., Suite A, Mokena, IL
Age, Size, Sex, Breed: Young, Medium, Male, Domestic Short Hair
Description: "Introducing Lincoln! This handsome young male brown tabby with white was sadly relinquished by his previous owner and is now…" Learn more
---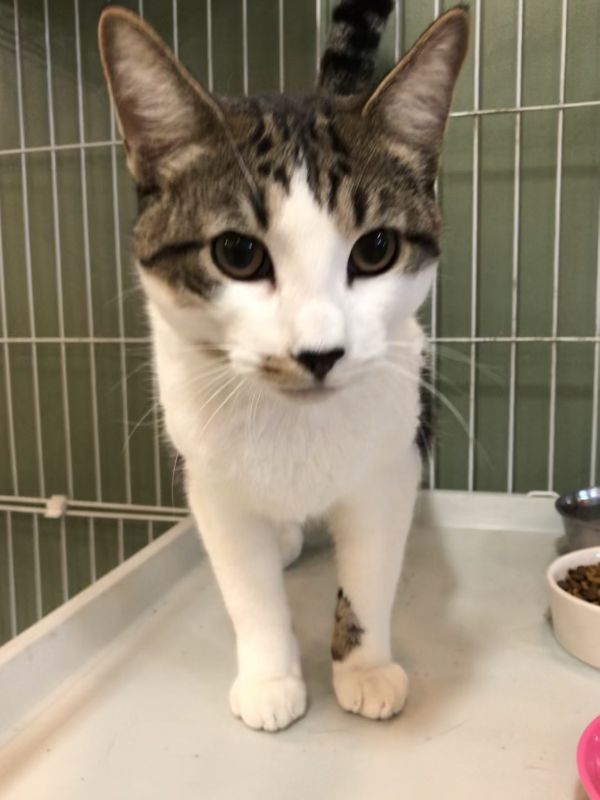 Name: Debow
Species: Cat
Location: Naws Humane Society, 9981 W. 190th St., Suite A, Mokena, IL
Age, Size, Sex, Breed: Adult, Medium, Male, Domestic Short Hair
Description: "Introducing Debow! He is a handsome 3 year old male domestic short hair that sadly finds himself homeless after being…" Learn more
---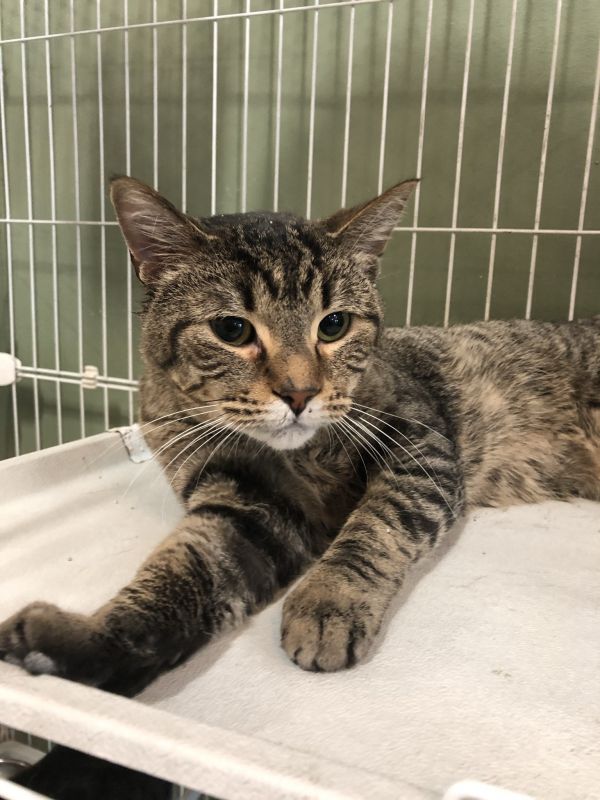 Name: Dallas
Species: Cat
Location: Naws Humane Society, 9981 W. 190th St., Suite A, Mokena, IL
Age, Size, Sex, Breed: Adult, Medium, Male, Domestic Short Hair
Description: "Introducing Dallas! This handsome 2 year old boy was sadly relinquished by his owner and is now looking for a…" Learn more
---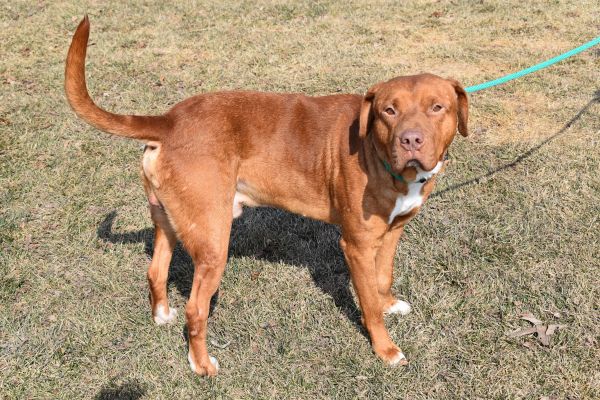 Name: Sonic
Species: Dog
Location: Naws Humane Society, 9981 W. 190th St., Suite A, Mokena, IL
Age, Size, Sex, Breed: Adult, Large, Male, Terrier
Description: "Meet Sonic! He is such a handsome and gentle sweetheart that is going to make a wonderful addition to a…" Learn more
---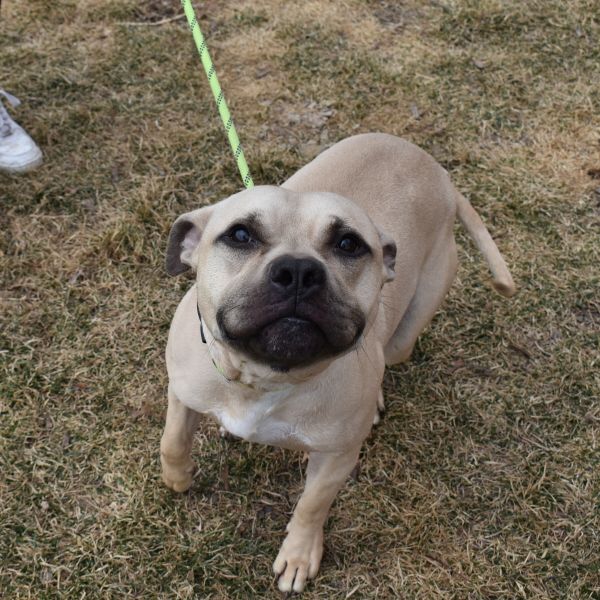 Name: Gambit
Species: Dog
Location: Naws Humane Society, 9981 W. 190th St., Suite A, Mokena, IL
Age, Size, Sex, Breed: Adult, Medium, Male, Terrier
Description: "Meet our darling Gambit! This handsome two year old terrier mix is in need of a loving home after being…" Learn more
---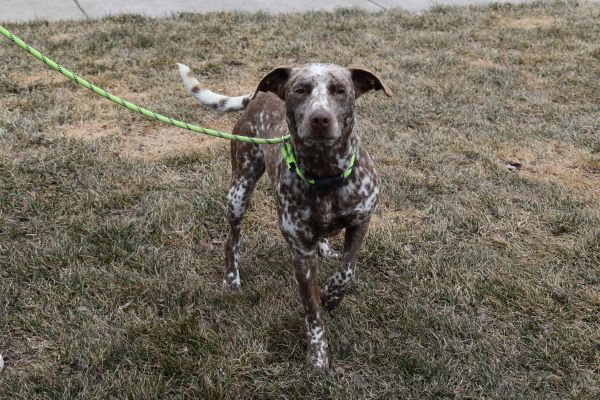 Name: Penny
Species: Dog
Location: Naws Humane Society, 9981 W. 190th St., Suite A, Mokena, IL
Age, Size, Sex, Breed: Adult, Medium, Female, Pointer
Good With: Kids and dogs
Description: "Introducing Penny! She is a gorgeous female pointer mix that came from a high kill shelter down south where she…" Learn more
---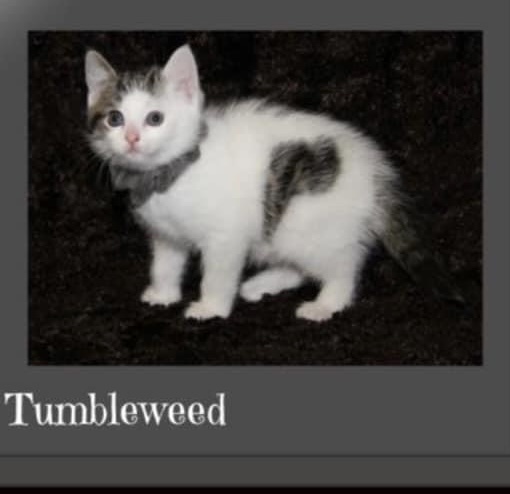 Name: Sophia & Tumbleweed (BONDED PAIR)
Species: Cat
Location: Half Way Home Animal Rescue, Orland Park, IL
Age, Size, Sex, Breed: Young, Medium, Male, Tabby Domestic Short Hair Mix
Good With: Kids, dogs and cats
Description: "For information or to complete the required application: Visit our website; www.hwhanimalrescue.com Sophia and her baby boy, Tumbleweed, (born January…" Learn more
---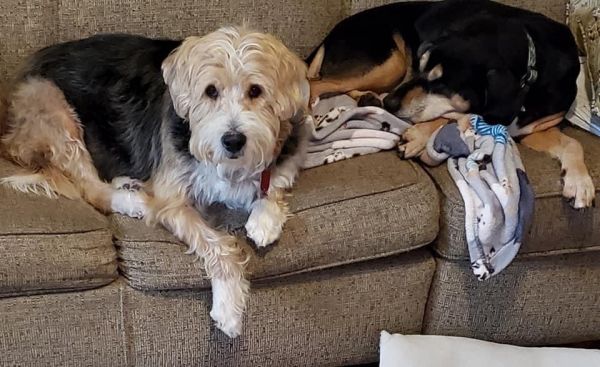 Name: Darby & Gilmore (BONDED PAIR)
Species: Dog
Location: Half Way Home Animal Rescue, Orland Park, IL
Age, Size, Sex, Breed: Adult, Large, Male, Hound Terrier Mix
Good With: Dogs
Description: "Please email [email protected] for questions or to see our rules and to download the Required Application www.hwhanimalrescue.com Meet this handsome,bonded…" Learn more
---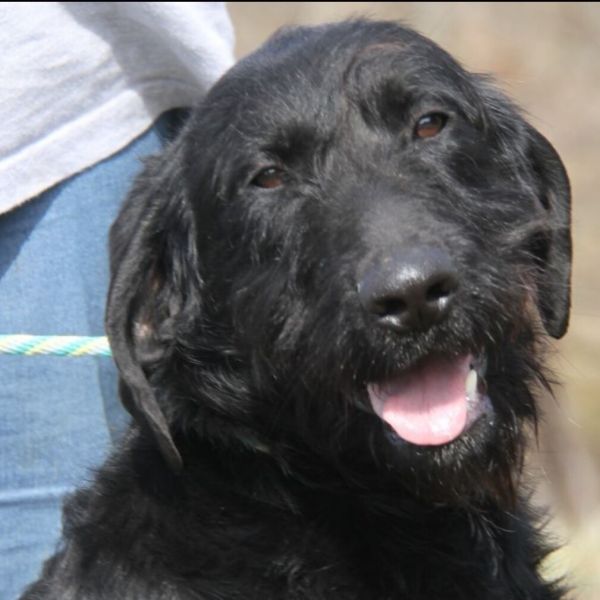 Name: Maury
Species: Dog
Location: Half Way Home Animal Rescue, Orland Park, IL
Age, Size, Sex, Breed: Adult, Large, Male, Giant Schnauzer Labrador Retriever Mix
Good With: Kids and dogs
Description: "Please email [email protected] for questions or to see our rules and to download the Required Application www.hwhanimalrescue.com Maury is a…" Learn more
---
Name: Vinny
Species: Dog
Location: Half Way Home Animal Rescue, Orland Park, IL
Age, Size, Sex, Breed: Adult, Large, Male, Rottweiler
Description: "Please email [email protected] for questions or to see our rules and to download the Required Application www.hwhanimalrescue.com THIS PET WILL…" Learn more
---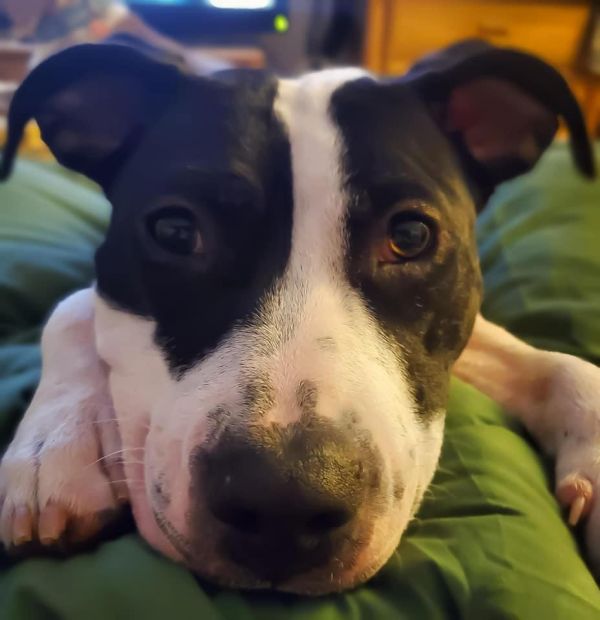 Name: Judy
Species: Dog
Location: Half Way Home Animal Rescue, Orland Park, IL
Age, Size, Sex, Breed: Young, Medium, Female, American Staffordshire Terrier
Good With: Kids and dogs
Description: "Please email [email protected] for questions or to see our rules and to download the Required Application www.hwhanimalrescue.com Looking for 50+…" Learn more
---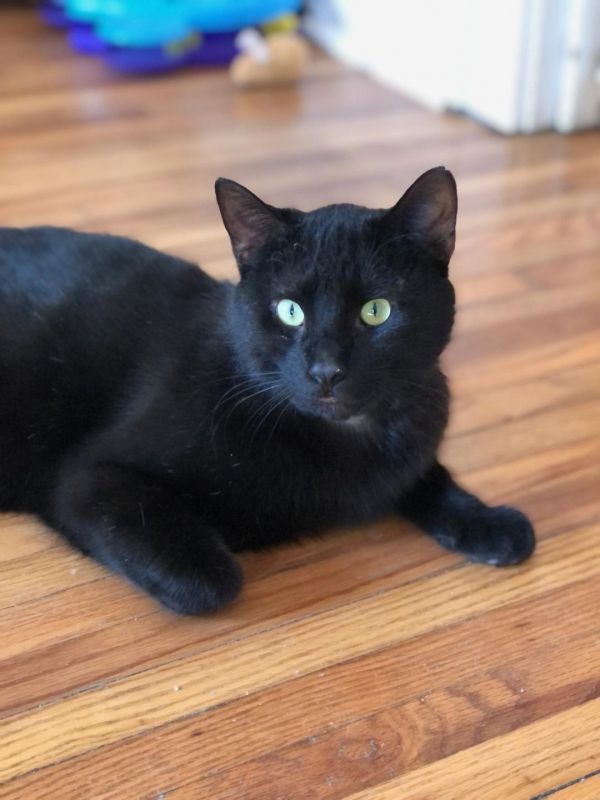 Name: Cat Fish
Species: Cat
Location: Lulus Locker Rescue, Frankfort, IL
Age, Size, Sex, Breed: Adult, Medium, Male, Domestic Short Hair
Good With: Cats
Description: "FOSTERED IN: Frankfort, IL ESTIMATED DOB: March 2019 COLOR/BREED: Black, domestic short hair KIDS: Unknown DOGS: Unknown CATS: Some HISTORY:…" Learn more
---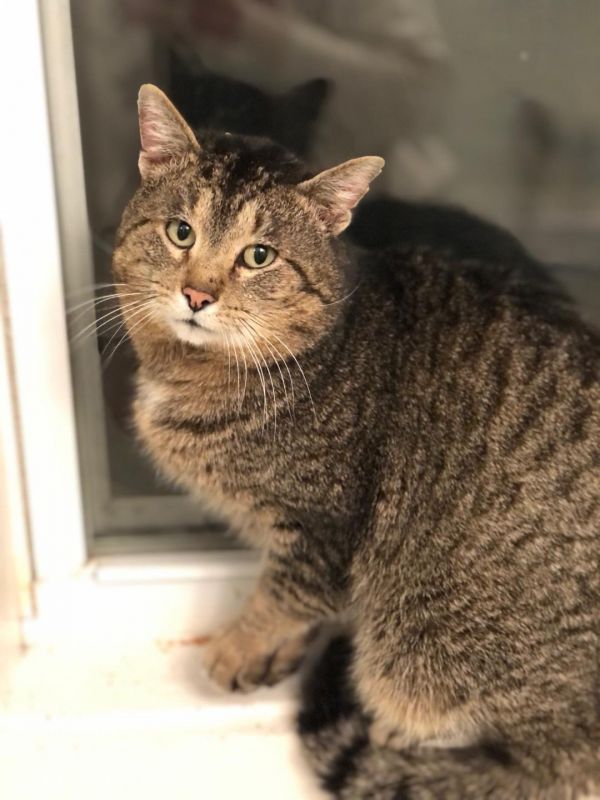 Name: Mateo
Species: Cat
Location: Lulus Locker Rescue, Frankfort, IL
Age, Size, Sex, Breed: Adult, Medium, Male, Domestic Short Hair
Good With: Kids and cats
Description: "FOSTERED IN: Frankfort, IL ESTIMATED DOB: January 2020 COLOR/BREED: Brown Tabby, domestic short hair KIDS: Yes DOGS: Unknown CATS: Yes…" Learn more
---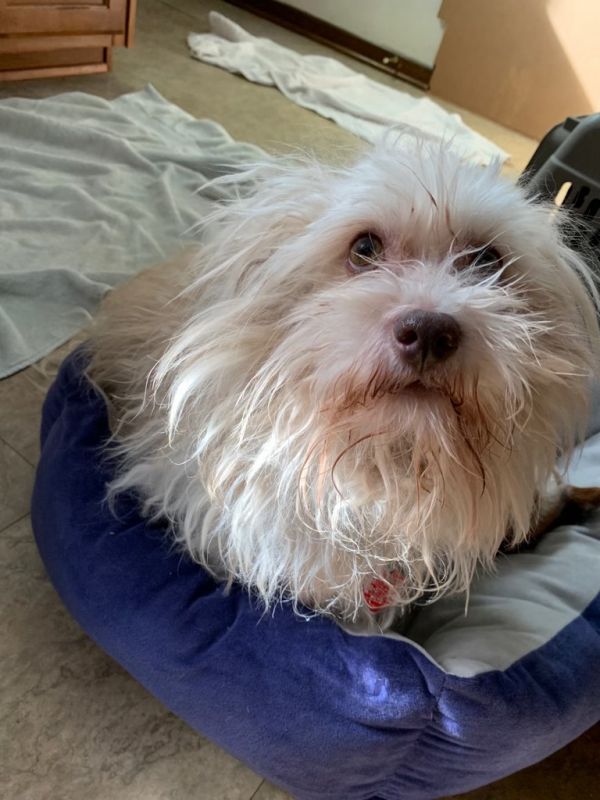 Name: Toby
Species: Dog
Location: Pet Profile Rescue, Homer Glen, IL
Age, Size, Sex, Breed: Adult, Small, Male, Maltese Havanese Mix
Good With: Dogs
Description: "Toby is sweet and adorable and looking for a great forever home! Toby was found under a car in the…" Learn more
---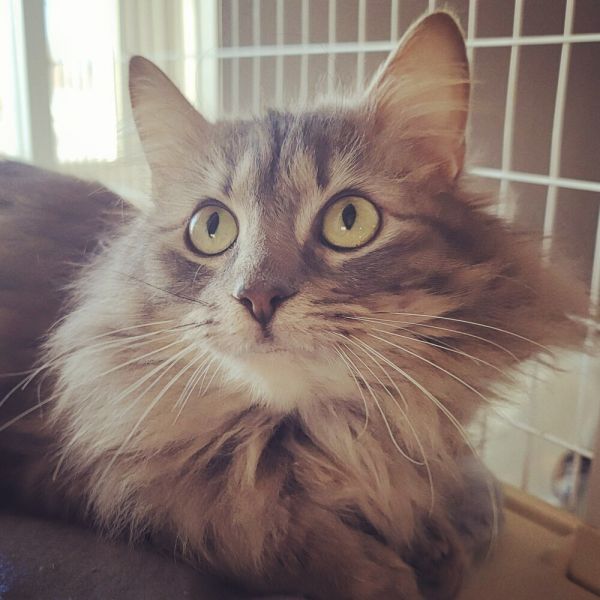 Name: Princess Ireland
Species: Cat
Location: Feline Fine Cat Rescue, Homer Glen, IL
Age, Size, Sex, Breed: Adult, Small, Female, Domestic Long Hair
Good With: Kids and cats
Description: "Princess Ireland is a petite, fluffy 3 year old girl who is sure to melt your heart with her big…" Learn more
---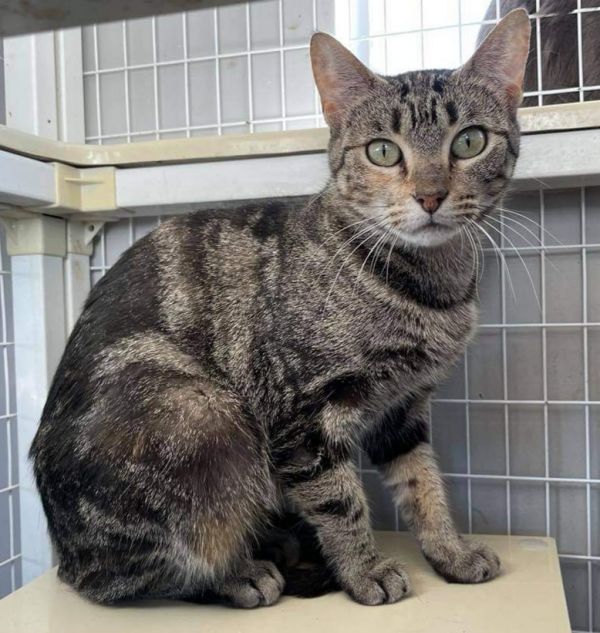 Name: Bindi
Species: Cat
Location: Feline Fine Cat Rescue, Homer Glen, IL
Age, Size, Sex, Breed: Adult, Medium, Female, Domestic Short Hair
Good With: Kids and cats
Description: "Bindi is a stunning 3 year old girl who will wow you with her bold, swirly tabby markings. While she's…" Learn more
---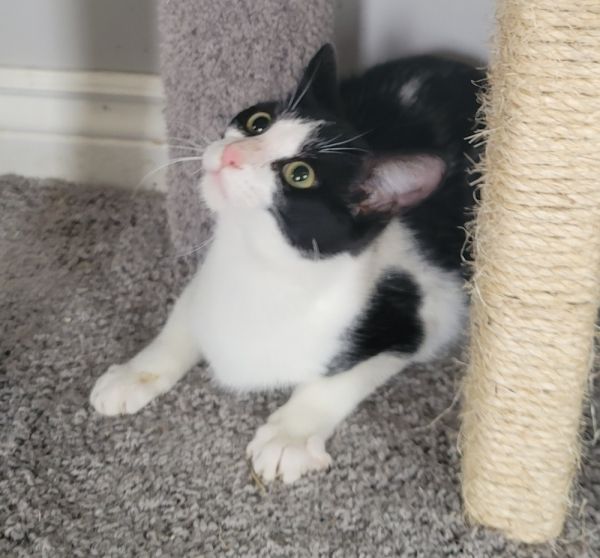 Name: Truffle
Species: Cat
Location: Feline Fine Cat Rescue, Homer Glen, IL
Age, Size, Sex, Breed: Baby, Small, Female, Domestic Short Hair
Good With: Kids and cats
Description: "Is that the rumble of thunder in the distance? Nope! It's just our adorable 6 month old Truffle purring up…" Learn more
---
Name: Dory
Species: Cat
Location: South Suburban Humane Society, 1103 West End Avenue, Chicago Heights, IL
Age, Size, Sex, Breed: Baby, Small, Female, Domestic Short Hair
---
Name: Ally
Species: Cat
Location: South Suburban Humane Society, 1103 West End Avenue, Chicago Heights, IL
Age, Size, Sex, Breed: Adult, Medium, Female, Domestic Short Hair
---
Name: Zowie Polie
Species: Cat
Location: South Suburban Humane Society, 1103 West End Avenue, Chicago Heights, IL
Age, Size, Sex, Breed: Adult, Medium, Female, Domestic Short Hair
---
Name: Mr. Ray
Species: Cat
Location: South Suburban Humane Society, 1103 West End Avenue, Chicago Heights, IL
Age, Size, Sex, Breed: Baby, Small, Male, Domestic Short Hair
---
Name: Crush
Species: Cat
Location: South Suburban Humane Society, 1103 West End Avenue, Chicago Heights, IL
Age, Size, Sex, Breed: Baby, Small, Male, Domestic Medium Hair Domestic Short Hair Mix
---
Name: Sammie
Species: Cat
Location: South Suburban Humane Society, 1103 West End Avenue, Chicago Heights, IL
Age, Size, Sex, Breed: Adult, Medium, Female, Domestic Short Hair
---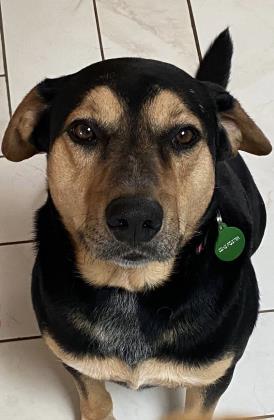 Name: Charles
Species: Dog
Location: South Suburban Humane Society, 1103 West End Avenue, Chicago Heights, IL
Age, Size, Sex, Breed: Adult, Large, Male, Hound Mixed Breed Mix
Description: "Hi I'm Charles! I'm looking for a forever home, but in the meantime I'm living with a foster family! My…" Learn more
---
Name: Eddie
Species: Cat
Location: South Suburban Humane Society, 1103 West End Avenue, Chicago Heights, IL
Age, Size, Sex, Breed: Baby, Medium, Male, Domestic Short Hair
---
Name: Apple Jacks
Species: Cat
Location: South Suburban Humane Society, 1103 West End Avenue, Chicago Heights, IL
Age, Size, Sex, Breed: Baby, Small, Male, Domestic Short Hair
---
Name: Magic
Species: Cat
Location: South Suburban Humane Society, 1103 West End Avenue, Chicago Heights, IL
Age, Size, Sex, Breed: Adult, Medium, Female, Domestic Short Hair
---
Name: Froot Loops
Species: Cat
Location: South Suburban Humane Society, 1103 West End Avenue, Chicago Heights, IL
Age, Size, Sex, Breed: Baby, Small, Male, Domestic Short Hair
---
Name: Nikki
Species: Cat
Location: South Suburban Humane Society, 1103 West End Avenue, Chicago Heights, IL
Age, Size, Sex, Breed: Baby, Small, Female, Domestic Short Hair
---
Name: Lumberjack
Species: Cat
Location: South Suburban Humane Society, 1103 West End Avenue, Chicago Heights, IL
Age, Size, Sex, Breed: Adult, Large, Male, Domestic Short Hair
---
Name: Teller
Species: Cat
Location: South Suburban Humane Society, 1103 West End Avenue, Chicago Heights, IL
Age, Size, Sex, Breed: Adult, Medium, Male, Domestic Short Hair
---
Name: Penn
Species: Cat
Location: South Suburban Humane Society, 1103 West End Avenue, Chicago Heights, IL
Age, Size, Sex, Breed: Adult, Medium, Male, Domestic Short Hair
---
Name: Paris
Species: Cat
Location: South Suburban Humane Society, 1103 West End Avenue, Chicago Heights, IL
Age, Size, Sex, Breed: Baby, Small, Female, Domestic Short Hair
---
Name: Frosted Flakes
Species: Cat
Location: South Suburban Humane Society, 1103 West End Avenue, Chicago Heights, IL
Age, Size, Sex, Breed: Baby, Small, Male, Domestic Short Hair
---
Name: Jam
Species: Cat
Location: South Suburban Humane Society, 1103 West End Avenue, Chicago Heights, IL
Age, Size, Sex, Breed: Adult, Large, Male, Domestic Short Hair
---
Name: Trix
Species: Cat
Location: South Suburban Humane Society, 1103 West End Avenue, Chicago Heights, IL
Age, Size, Sex, Breed: Baby, Small, Male, Domestic Short Hair
---
Name: Leo
Species: Cat
Location: South Suburban Humane Society, 1103 West End Avenue, Chicago Heights, IL
Age, Size, Sex, Breed: Young, Medium, Male, Domestic Short Hair
---