Do you want to add a new member to your family and give back to the world at the same time? Perhaps it's finally time to adopt a pet! Amid the COVID-19 pandemic, many facilities in the Tinley Park area are still working to fulfill adoptions.
For those looking to adopt, a great place to begin the search for an adorable new family member is at P Dot Aw Dot S Peoples Animal Welfare Society, where Pax the dog is waiting patiently, or another local animal shelter. If you aren't sure if you have time to take care of a pet year round, many shelters also offer opportunities to foster pets until they are placed in appropriate homes.
Need some help in your search? Patch and Petfinder have you covered. We create a list each week of all the pets recently put up for adoption in your area. If you're a dog person, meet Tucker, an English Bulldog mix up for adoption. If cats are more your thing, there are several great cats available, too. Click on any listing for more information, or to start the adoption process.
Editor's note: This list was automatically generated using data compiled by Petfinder. Please report any errors or other feedback to [email protected]
Name: Tucker
Species: Dog
Location: P Dot Aw Dot S Peoples Animal Welfare Society, 8301 West 191st Street, Tinley Park, IL
Age, Size, Sex, Breed: Young, Medium, Male, English Bulldog Mixed Breed Mix
Description: "*We are closed to the public for viewing. Please email [email protected] if you are interested in adopting. If you are…" Learn more
---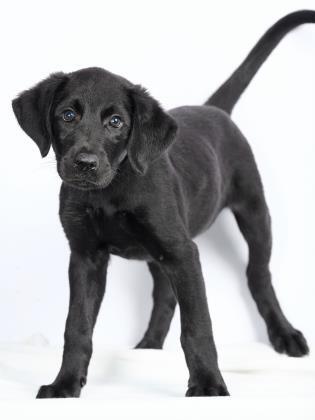 Name: Knox
Species: Dog
Location: P Dot Aw Dot S Peoples Animal Welfare Society, 8301 West 191st Street, Tinley Park, IL
Age, Size, Sex, Breed: Baby, Medium, Male, Spaniel Hound Mix
Description: "*We are closed to the public for viewing. Please email [email protected] if you are interested in adopting. If you are…" Learn more
---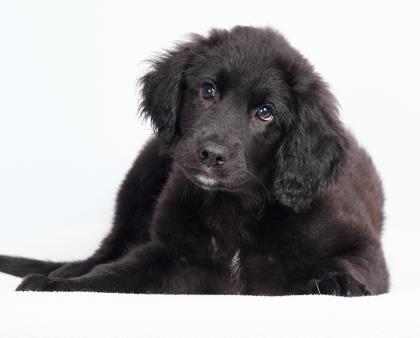 Name: Pax
Species: Dog
Location: P Dot Aw Dot S Peoples Animal Welfare Society, 8301 West 191st Street, Tinley Park, IL
Age, Size, Sex, Breed: Baby, Medium, Male, Spaniel Hound Mix
Description: "*We are closed to the public for viewing. Please email [email protected] if you are interested in adopting. If you are…" Learn more
---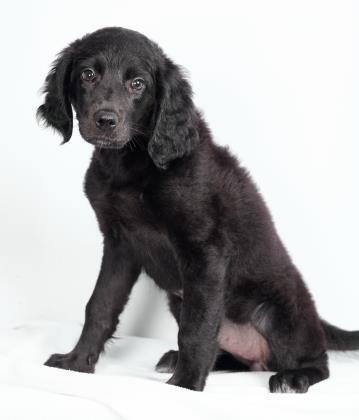 Name: Vivienne
Species: Dog
Location: P Dot Aw Dot S Peoples Animal Welfare Society, 8301 West 191st Street, Tinley Park, IL
Age, Size, Sex, Breed: Baby, Medium, Female, Spaniel Hound Mix
Description: "*We are closed to the public for viewing. Please email [email protected] if you are interested in adopting. If you are…" Learn more
---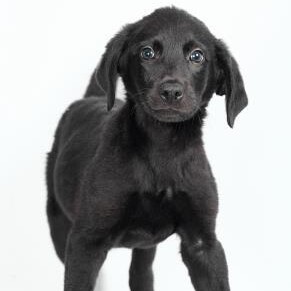 Name: Maddox
Species: Dog
Location: P Dot Aw Dot S Peoples Animal Welfare Society, 8301 West 191st Street, Tinley Park, IL
Age, Size, Sex, Breed: Baby, Medium, Male, Spaniel Hound Mix
Description: "*We are closed to the public for viewing. Please email [email protected] if you are interested in adopting. If you are…" Learn more
---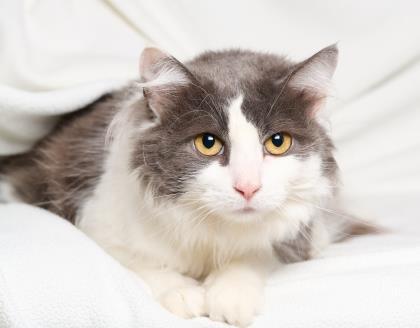 Name: Hazel
Species: Cat
Location: P Dot Aw Dot S Peoples Animal Welfare Society, 8301 West 191st Street, Tinley Park, IL
Age, Size, Sex, Breed: Young, Medium, Female, Domestic Medium Hair
Description: "*We are closed to the public for viewing. Please email [email protected] if you are interested in adopting. If you are…" Learn more
---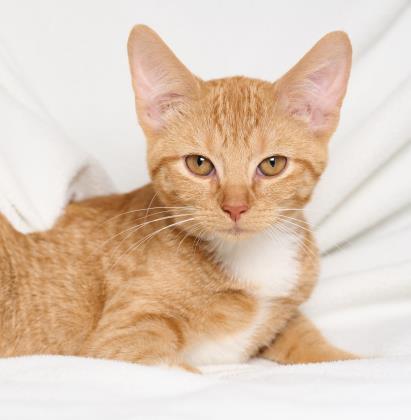 Name: Daisy
Species: Cat
Location: P Dot Aw Dot S Peoples Animal Welfare Society, 8301 West 191st Street, Tinley Park, IL
Age, Size, Sex, Breed: Baby, Medium, Female, Domestic Short Hair
Description: "*We are closed to the public for viewing. Please email [email protected] if you are interested in adopting. If you are…" Learn more
---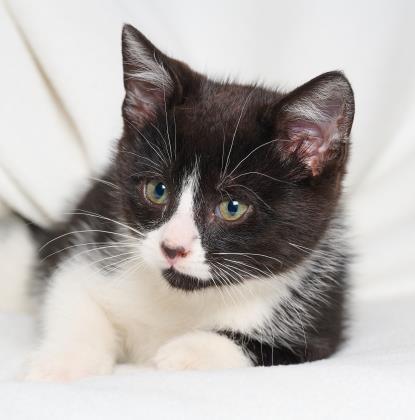 Name: Friskie
Species: Cat
Location: P Dot Aw Dot S Peoples Animal Welfare Society, 8301 West 191st Street, Tinley Park, IL
Age, Size, Sex, Breed: Baby, Medium, Male, Domestic Short Hair
Description: "*We are closed to the public for viewing. Please email [email protected] if you are interested in adopting. If you are…" Learn more
---
Name: Poppy
Species: Cat
Location: P Dot Aw Dot S Peoples Animal Welfare Society, 8301 West 191st Street, Tinley Park, IL
Age, Size, Sex, Breed: Baby, Medium, Female, Domestic Short Hair
Description: "*We are closed to the public for viewing. Please email [email protected] if you are interested in adopting. If you are…" Learn more
---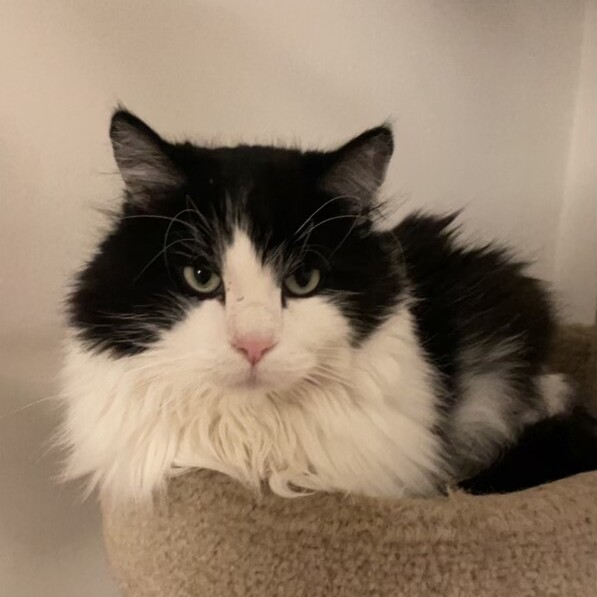 Name: Pepsi
Species: Cat
Location: Naws Humane Society, 9981 W. 190th St., Suite A, Mokena, IL
Age, Size, Sex, Breed: Adult, Medium, Male, Domestic Long Hair
Description: "Meet Pepsi! This handsome front-paw declawed, long-haired boy made the long trip to our rescue all the way from Kansas…" Learn more
---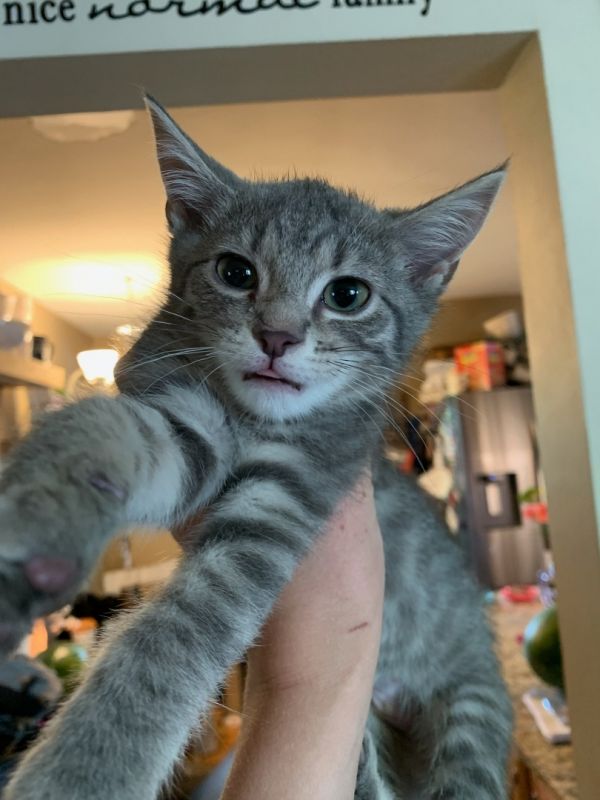 Name: Garcia
Species: Cat
Location: Naws Humane Society, 9981 W. 190th St., Suite A, Mokena, IL
Age, Size, Sex, Breed: Baby, Medium, Female, Domestic Short Hair
Description: "Garcia is a beautiful little female kitten that is looking for a loving home. She is currently living in one…" Learn more
---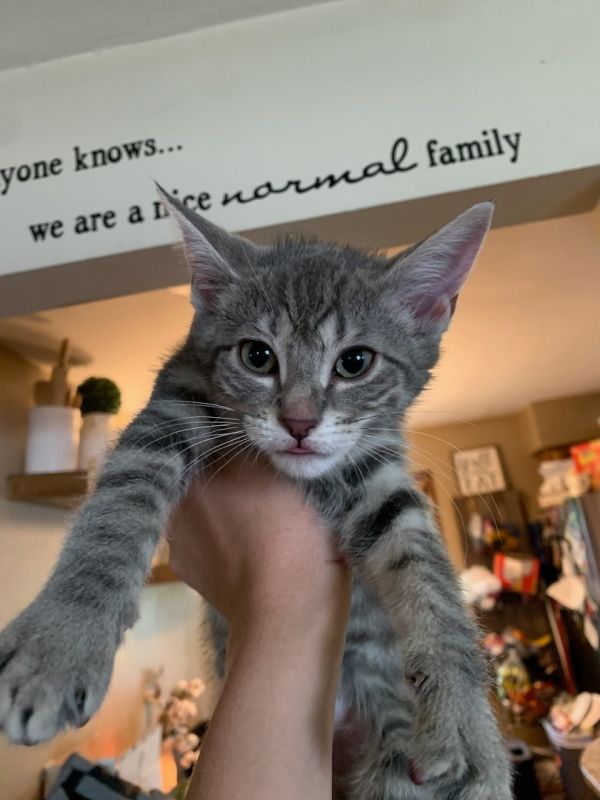 Name: JJ
Species: Cat
Location: Naws Humane Society, 9981 W. 190th St., Suite A, Mokena, IL
Age, Size, Sex, Breed: Baby, Medium, Female, Domestic Short Hair
Description: "Meet JJ! She is a beautiful little female kitten that is looking for a loving home. She is currently living…" Learn more
---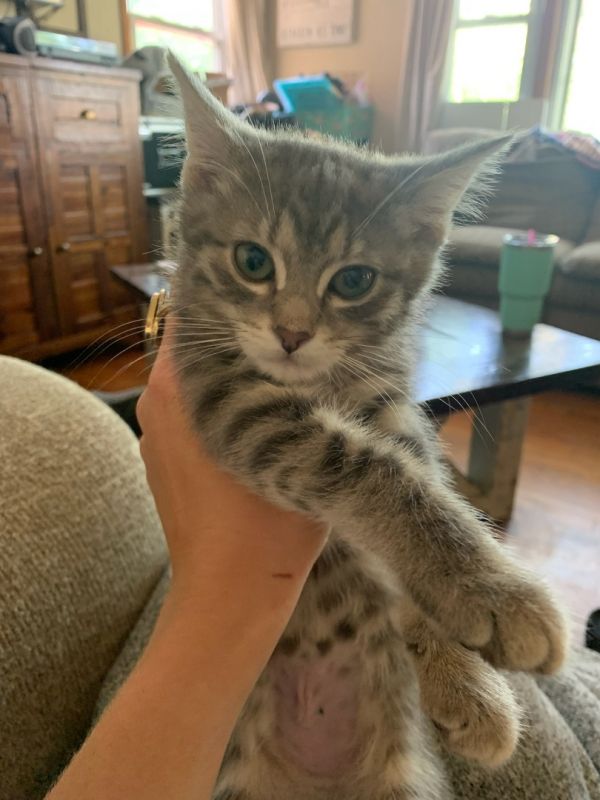 Name: Prentiss
Species: Cat
Location: Naws Humane Society, 9981 W. 190th St., Suite A, Mokena, IL
Age, Size, Sex, Breed: Baby, Medium, Female, Domestic Short Hair
Description: "Introducing Prentiss! She is a darling little female kitten that is looking for a loving home. She is currently living…" Learn more
---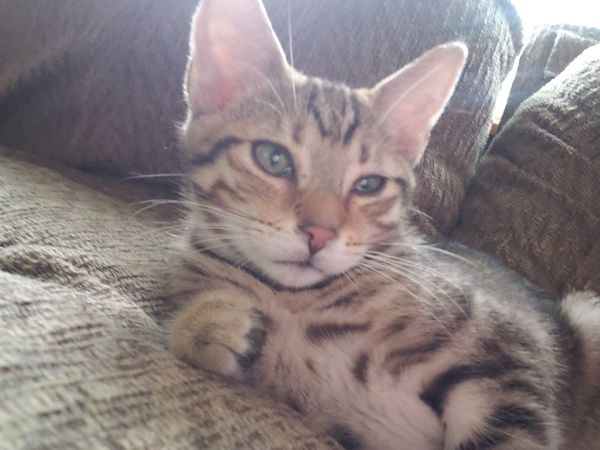 Name: Gideon
Species: Cat
Location: Naws Humane Society, 9981 W. 190th St., Suite A, Mokena, IL
Age, Size, Sex, Breed: Baby, Medium, Male, Domestic Short Hair
Description: "Meet Gideon! He is a handsome little male kitten that is looking for a loving home. He is currently living…" Learn more
---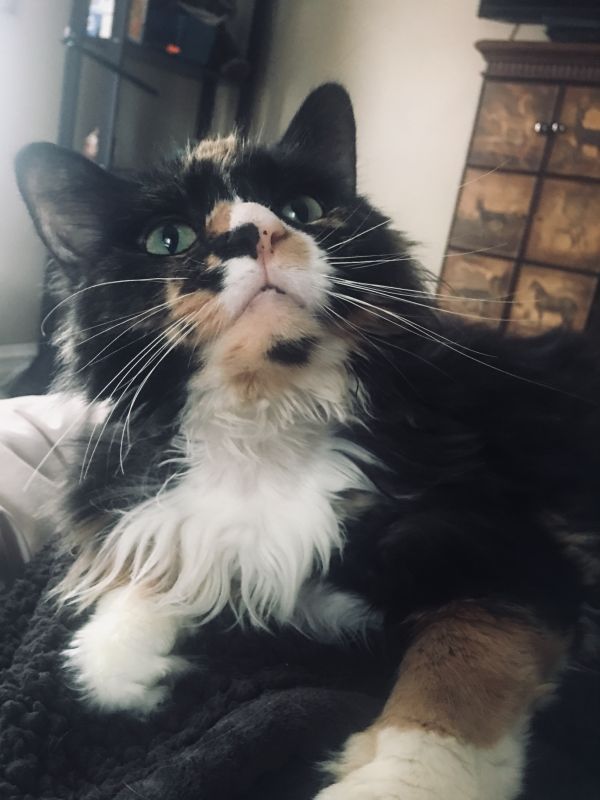 Name: Eva
Species: Cat
Location: Naws Humane Society, 9981 W. 190th St., Suite A, Mokena, IL
Age, Size, Sex, Breed: Adult, Medium, Female, Domestic Long Hair
Good With: Cats
Description: "Meet Eva! This beautiful long-haired girl was sadly being given up for free on Facebook before a kind soul saved…" Learn more
---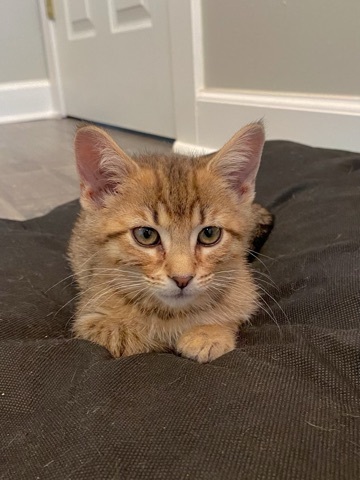 Name: Hazel
Species: Cat
Location: Naws Humane Society, 9981 W. 190th St., Suite A, Mokena, IL
Age, Size, Sex, Breed: Baby, Medium, Female, Domestic Short Hair
Description: "Introducing Hazel! This darling little female kitten was sadly found living as a stray with her siblings before being brought…" Learn more
---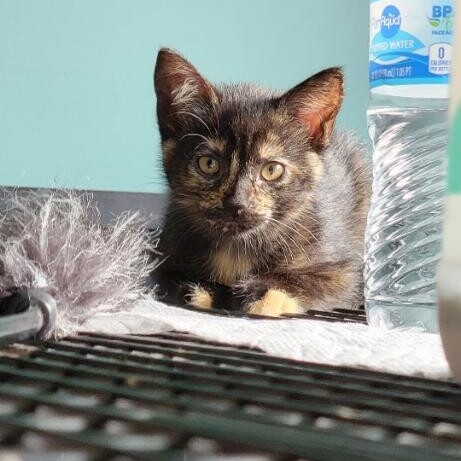 Name: Monkey
Species: Cat
Location: Naws Humane Society, 9981 W. 190th St., Suite A, Mokena, IL
Age, Size, Sex, Breed: Baby, Medium, Female, Domestic Short Hair
Description: "Meet Monkey! This adorable little female kitten was sadly found as a stray with her siblings before being brought into…" Learn more
---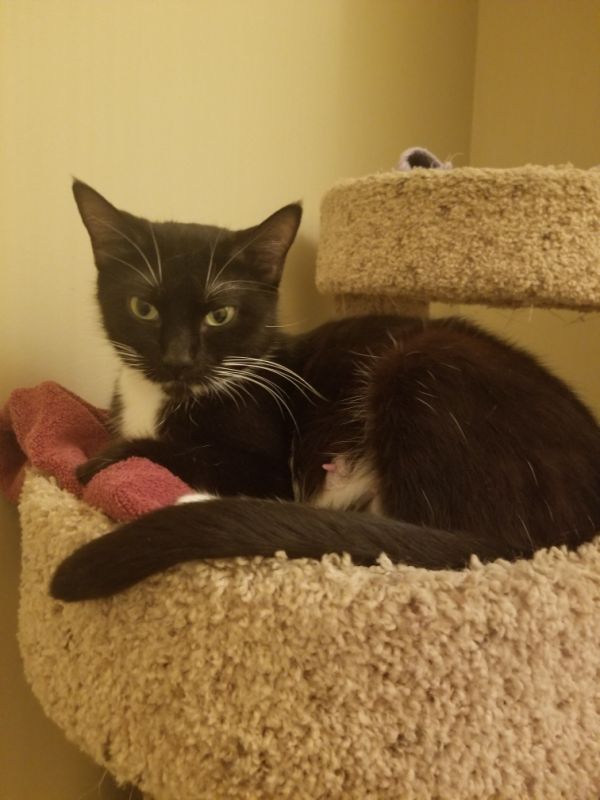 Name: Soxie
Species: Cat
Location: Naws Humane Society, 9981 W. 190th St., Suite A, Mokena, IL
Age, Size, Sex, Breed: Adult, Medium, Female, Domestic Short Hair
Description: "Soxie is a beautiful female that was brought into our rescue program with her litter of kittens. She was a…" Learn more
---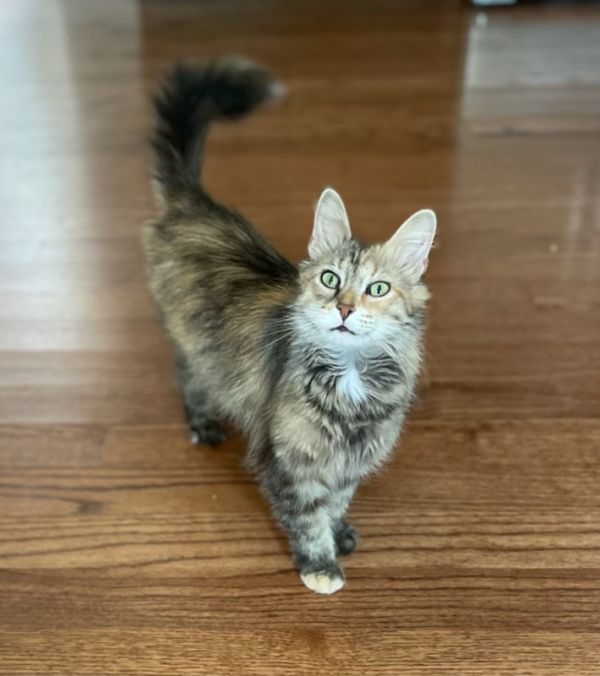 Name: Samira
Species: Cat
Location: Naws Humane Society, 9981 W. 190th St., Suite A, Mokena, IL
Age, Size, Sex, Breed: Adult, Medium, Female, Domestic Long Hair
Description: "Introducing Samira! This gorgeous long-haired girl was found as a stray with her kittens before being brought into our rescue…" Learn more
---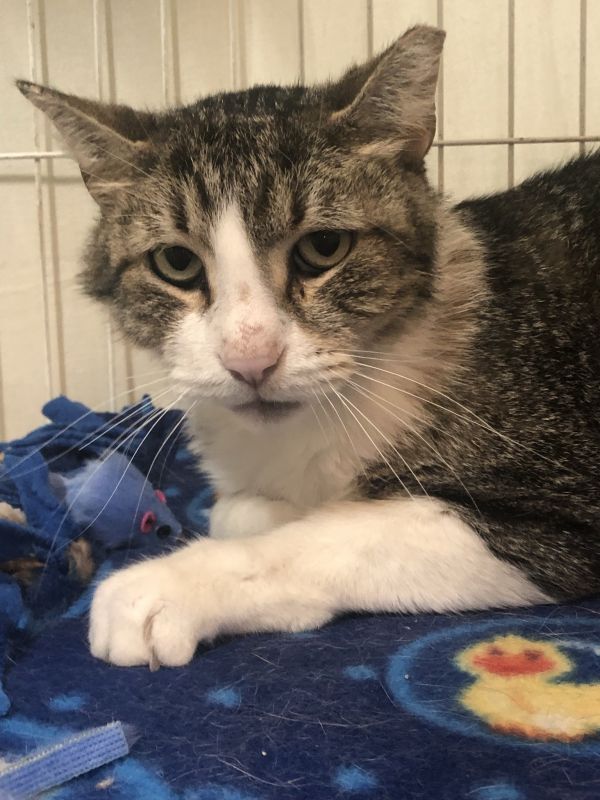 Name: Scruffy
Species: Cat
Location: Naws Humane Society, 9981 W. 190th St., Suite A, Mokena, IL
Age, Size, Sex, Breed: Adult, Medium, Male, Domestic Short Hair
Description: "It may be his large, sad eyes that draw you in…. Or his quiet and gentle demeanor…. Whatever the reason,…" Learn more
---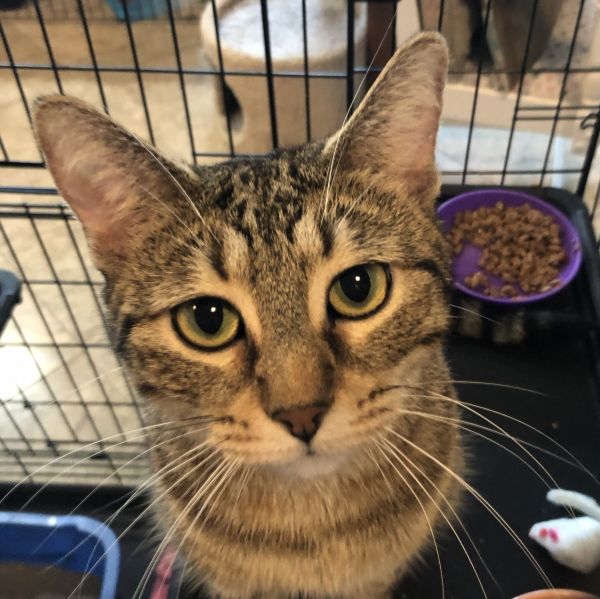 Name: Clara
Species: Cat
Location: Naws Humane Society, 9981 W. 190th St., Suite A, Mokena, IL
Age, Size, Sex, Breed: Young, Medium, Female, Domestic Short Hair
Good With: Cats
Description: "Meet Clara! This beautiful girl has a sad backstory – she was abandoned in a carrier at a local fire…" Learn more
---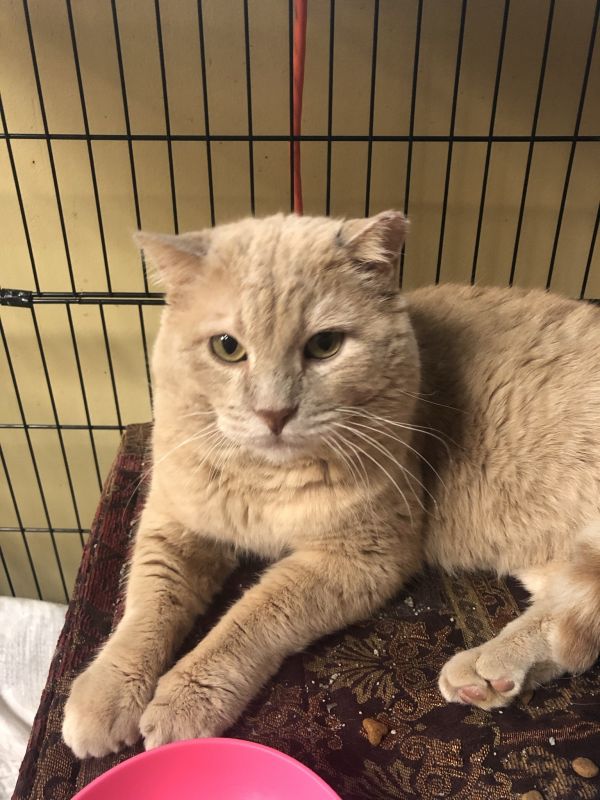 Name: Drax
Species: Cat
Location: Naws Humane Society, 9981 W. 190th St., Suite A, Mokena, IL
Age, Size, Sex, Breed: Adult, Large, Male, Domestic Short Hair
Description: "Meet Drax! This handsome boy made the long trip to our rescue from a high kill shelter in Kansas where…" Learn more
---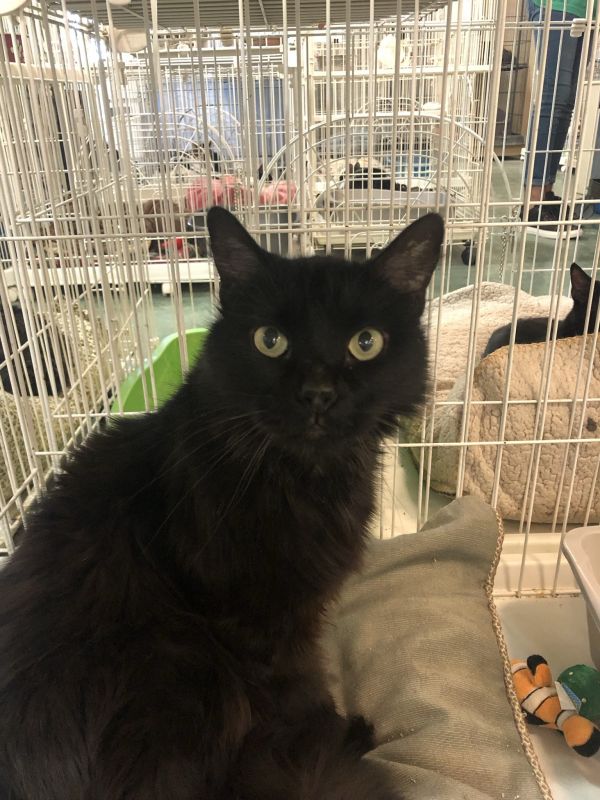 Name: Full Moon
Species: Cat
Location: Naws Humane Society, 9981 W. 190th St., Suite A, Mokena, IL
Age, Size, Sex, Breed: Adult, Medium, Male, Domestic Long Hair
Description: "Meet Full Moon! This handsome long-haired boy is looking for a loving home after being rescued. He is friendly, gentle…" Learn more
---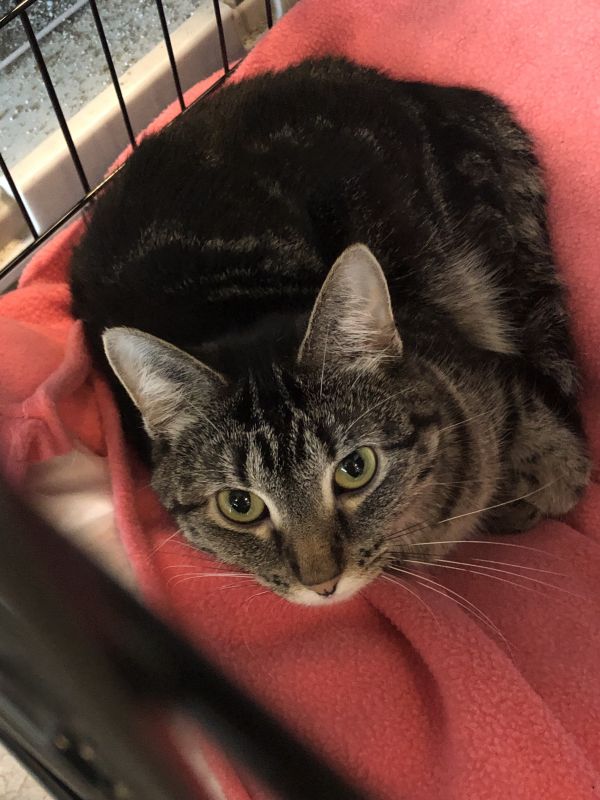 Name: Noelle
Species: Cat
Location: Naws Humane Society, 9981 W. 190th St., Suite A, Mokena, IL
Age, Size, Sex, Breed: Adult, Medium, Female, Domestic Short Hair
Good With: Cats
Description: "Meet Noelle! This darling little girl has a sad backstory – she was abandoned in a carrier at a local…" Learn more
---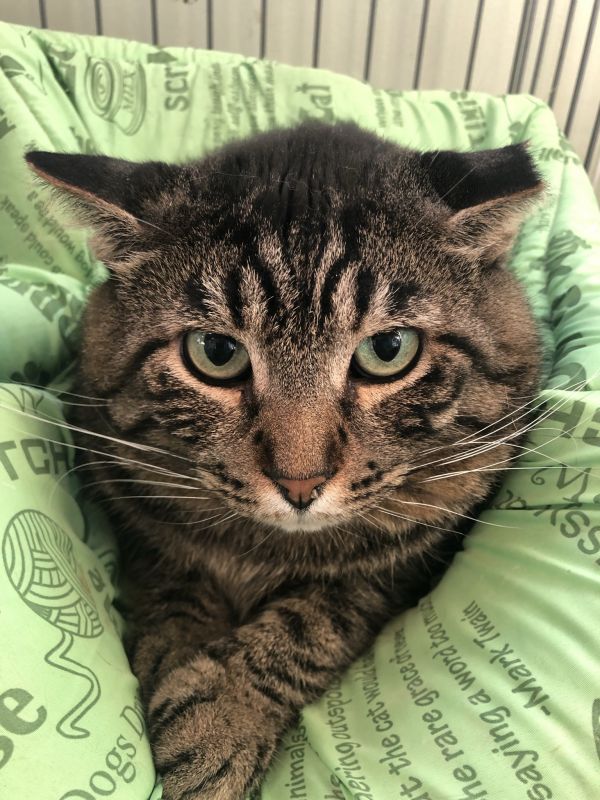 Name: Holiday
Species: Cat
Location: Naws Humane Society, 9981 W. 190th St., Suite A, Mokena, IL
Age, Size, Sex, Breed: Adult, Medium, Male, Domestic Short Hair
Description: "Introducing Holiday! This handsome boy is looking for a hero – he is very shy and nervous in his surroundings…" Learn more
---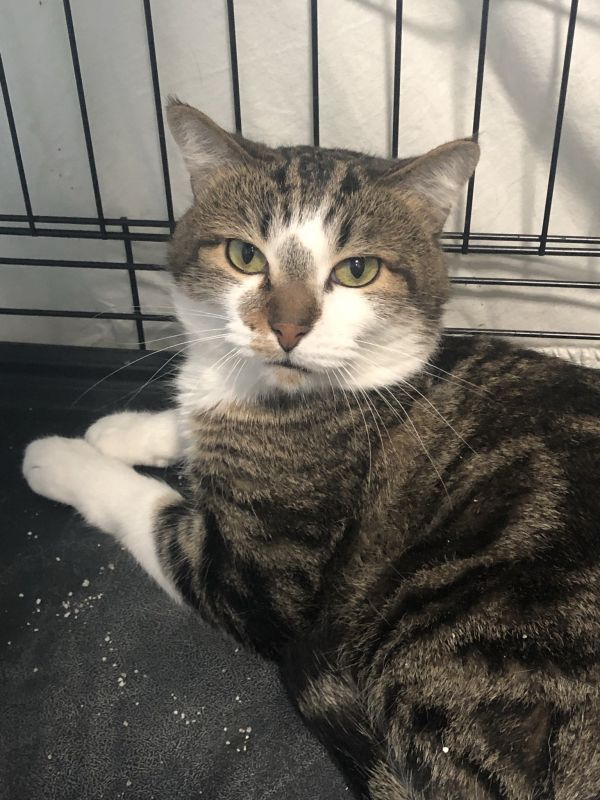 Name: Bouton
Species: Cat
Location: Naws Humane Society, 9981 W. 190th St., Suite A, Mokena, IL
Age, Size, Sex, Breed: Adult, Medium, Male, Domestic Short Hair
Description: "Meet Bouton! This adorable boy was sadly found living as a stray before being brought into our rescue. He is…" Learn more
---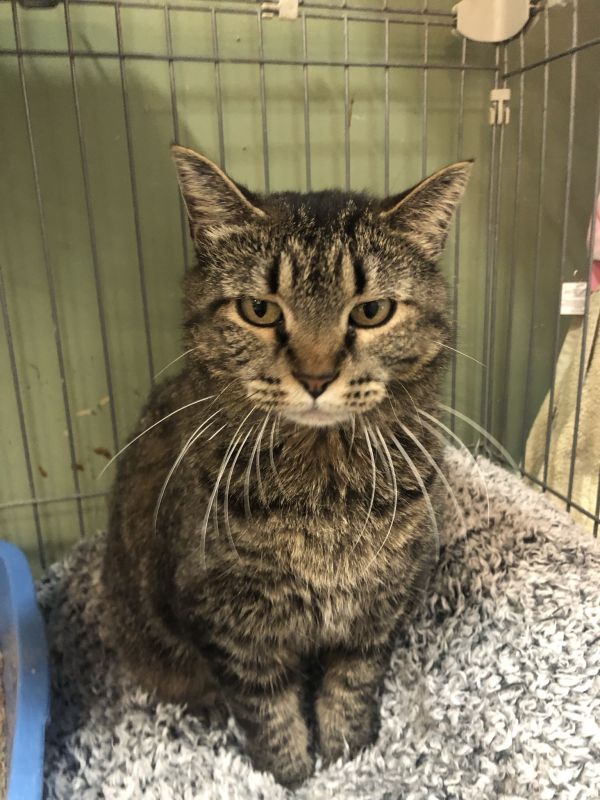 Name: Katydid
Species: Cat
Location: Naws Humane Society, 9981 W. 190th St., Suite A, Mokena, IL
Age, Size, Sex, Breed: Adult, Medium, Female, Domestic Short Hair
Description: "Looking for a social, lovable and cuddly cat? Then you must meet Katydid! She is a darling female brown tabby…" Learn more
---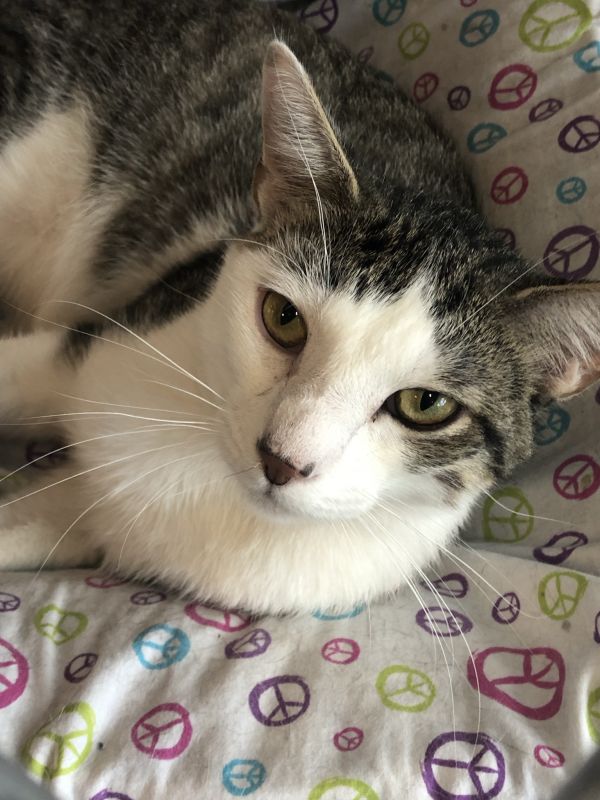 Name: Ox
Species: Cat
Location: Naws Humane Society, 9981 W. 190th St., Suite A, Mokena, IL
Age, Size, Sex, Breed: Young, Medium, Male, Domestic Short Hair
Description: "Introducing Ox! This handsome boy made the long trip to our rescue all the way from Kansas where he found…" Learn more
---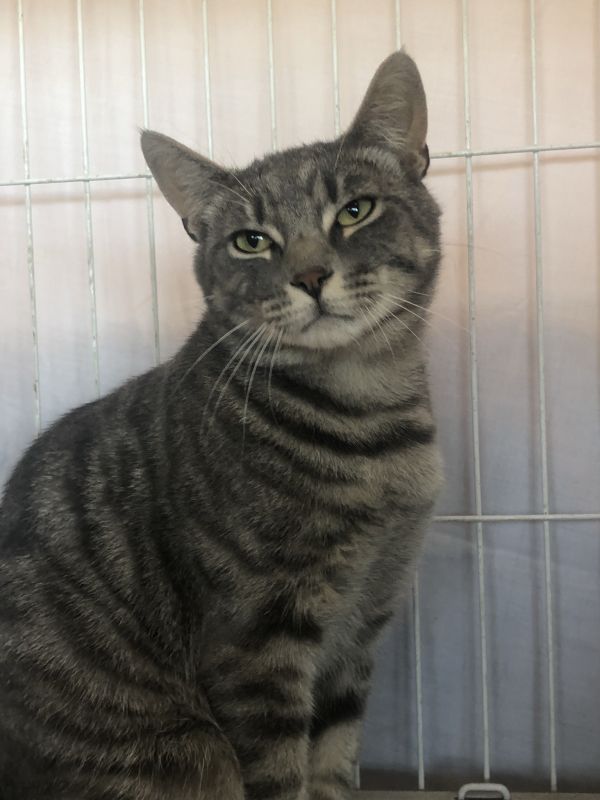 Name: Dipsy
Species: Cat
Location: Naws Humane Society, 9981 W. 190th St., Suite A, Mokena, IL
Age, Size, Sex, Breed: Young, Medium, Male, Domestic Short Hair
Description: "Meet Dipsy! He is a handsome young male grey tabby that was sadly found living life as a stray before…" Learn more
---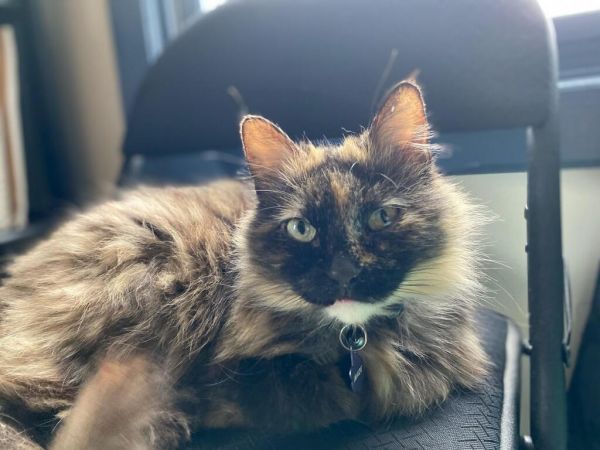 Name: Tawny
Species: Cat
Location: Naws Humane Society, 9981 W. 190th St., Suite A, Mokena, IL
Age, Size, Sex, Breed: Adult, Large, Female, Domestic Long Hair
Good With: Cats
Description: "Introducing Tawny! This beautiful long-haired girl is looking for her forever home. Tawny came to our rescue from a high…" Learn more
---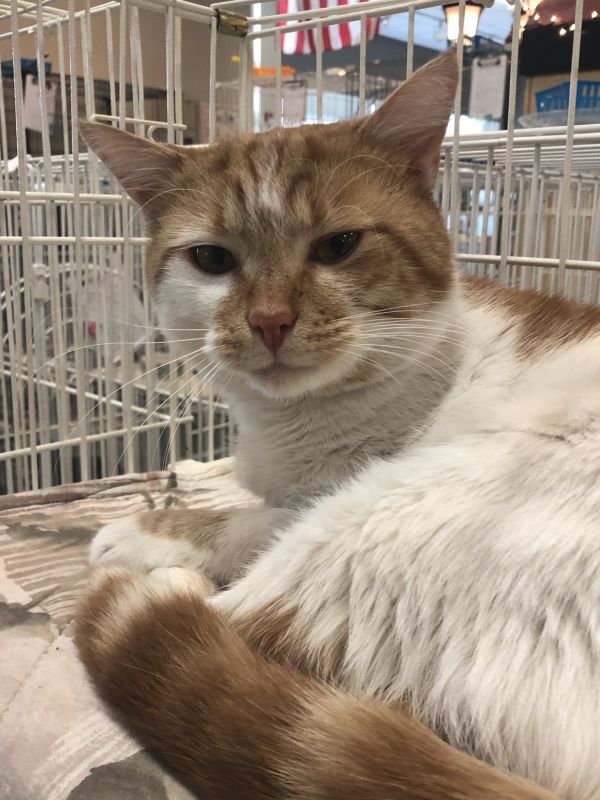 Name: Opie
Species: Cat
Location: Naws Humane Society, 9981 W. 190th St., Suite A, Mokena, IL
Age, Size, Sex, Breed: Adult, Medium, Male, Domestic Short Hair
Description: "Meet Opie! He is a handsome young male orange tabby that was sadly find as a stray in Chicago. He…" Learn more
---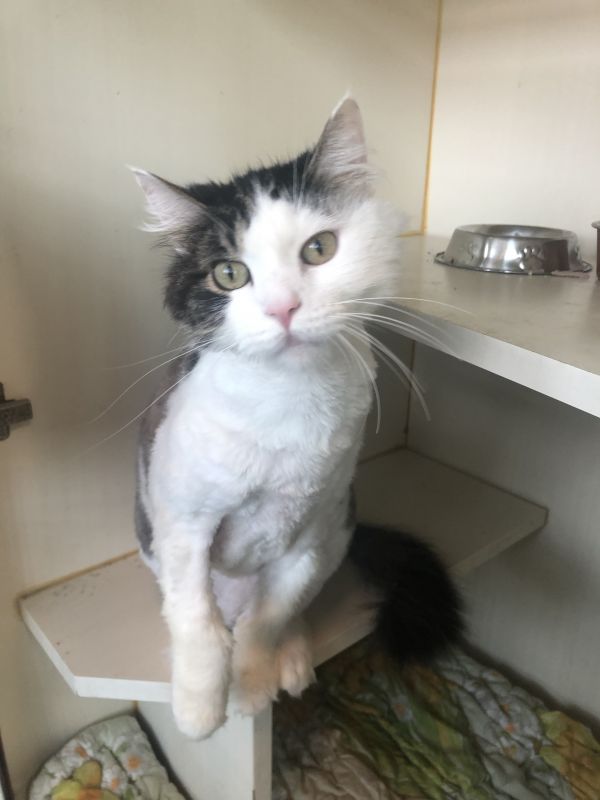 Name: Sapling
Species: Cat
Location: Naws Humane Society, 9981 W. 190th St., Suite A, Mokena, IL
Age, Size, Sex, Breed: Adult, Medium, Male, Domestic Long Hair
Description: "Introducing Sapling! He is a sweetheart that is so deserving of a safe and loving forever home. This gorgeous 6-year-old…" Learn more
---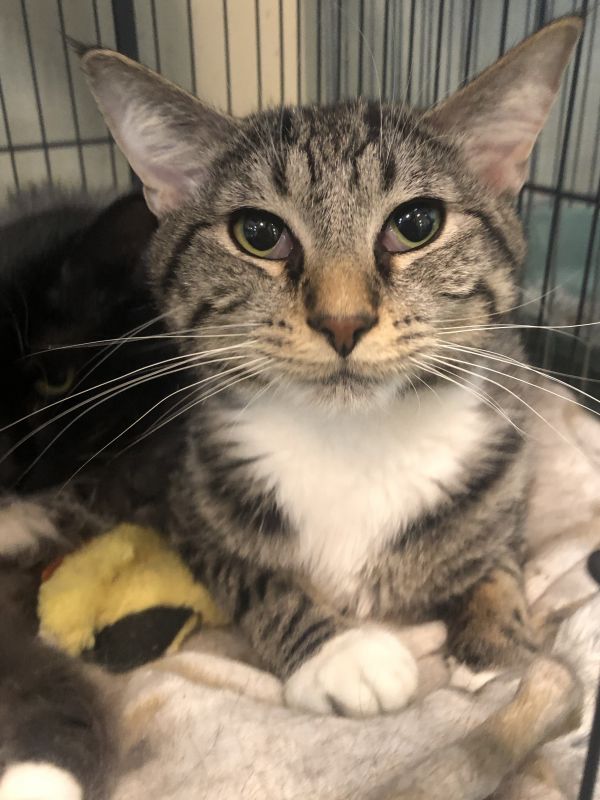 Name: Jasper
Species: Cat
Location: Naws Humane Society, 9981 W. 190th St., Suite A, Mokena, IL
Age, Size, Sex, Breed: Young, Medium, Male, Domestic Short Hair
Description: "Meet Jasper! He is a sweet and gentle young male brown tabby that sadly was relinquished with his housemates when…" Learn more
---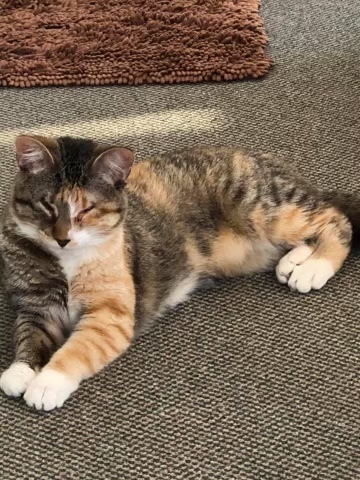 Name: Stella
Species: Cat
Location: Naws Humane Society, 9981 W. 190th St., Suite A, Mokena, IL
Age, Size, Sex, Breed: Young, Medium, Female, Domestic Short Hair
Description: "Meet Stella! This young sweetheart came to our rescue all the way from Kansas where she was at risk of…" Learn more
---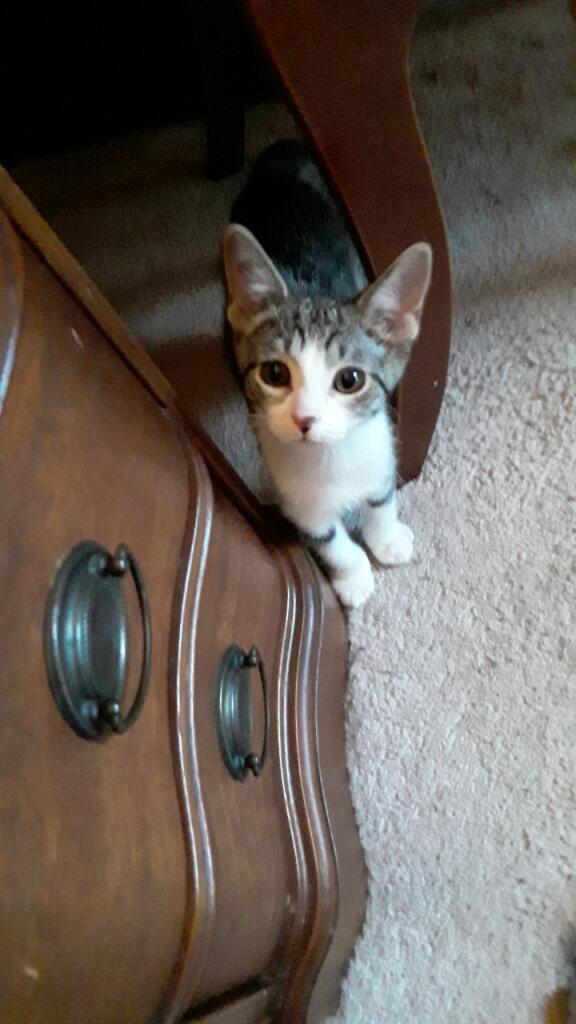 Name: Connor
Species: Cat
Location: Naws Humane Society, 9981 W. 190th St., Suite A, Mokena, IL
Age, Size, Sex, Breed: Baby, Medium, Male, Domestic Short Hair
Description: "Meet Connor! This darling little male kitten was sadly found living at an outdoor cat colony with his siblings before…" Learn more
---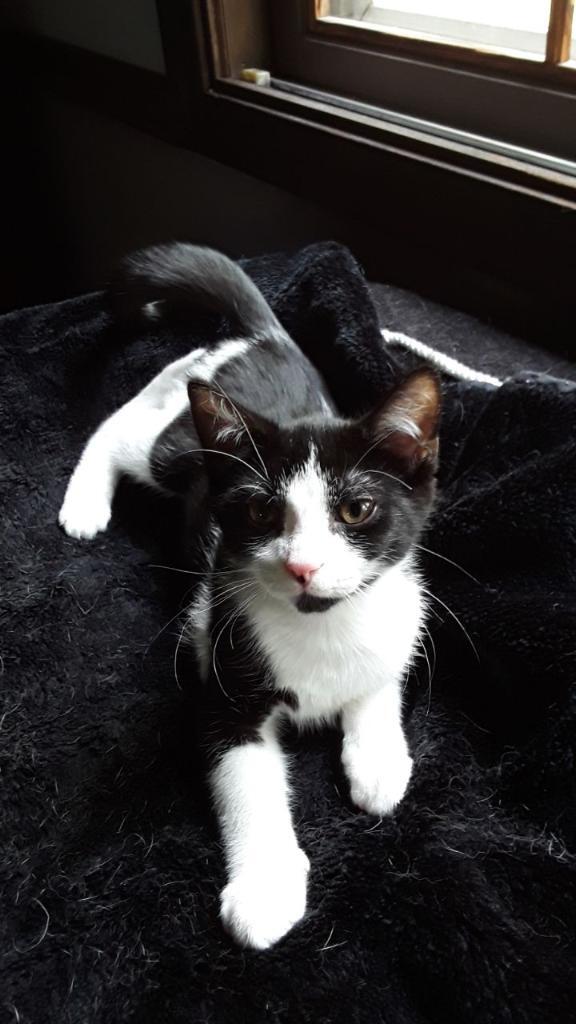 Name: Maverick
Species: Cat
Location: Naws Humane Society, 9981 W. 190th St., Suite A, Mokena, IL
Age, Size, Sex, Breed: Baby, Medium, Male, Domestic Short Hair
Good With: Cats
Description: "Meet Maverick! This darling little male kitten was sadly found living at an outdoor cat colony with his siblings before…" Learn more
---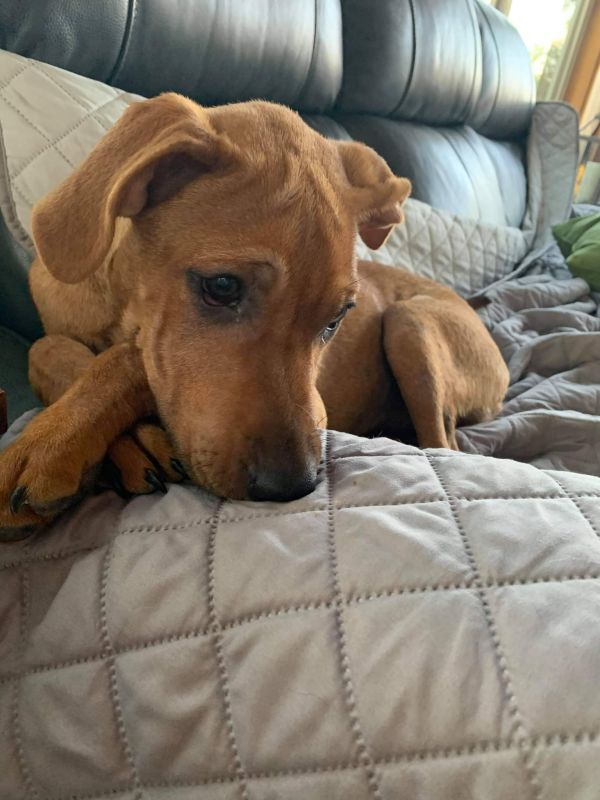 Name: Jimbo
Species: Dog
Location: Half Way Home Animal Rescue, Orland Park, IL
Age, Size, Sex, Breed: Baby, Large, Male, Labrador Retriever
Good With: Kids, dogs and cats
Description: "Please email [email protected] for questions or to see our rules and to download the Required Application www.hwhanimalrescue.com Name: JImbo Gender:…" Learn more
---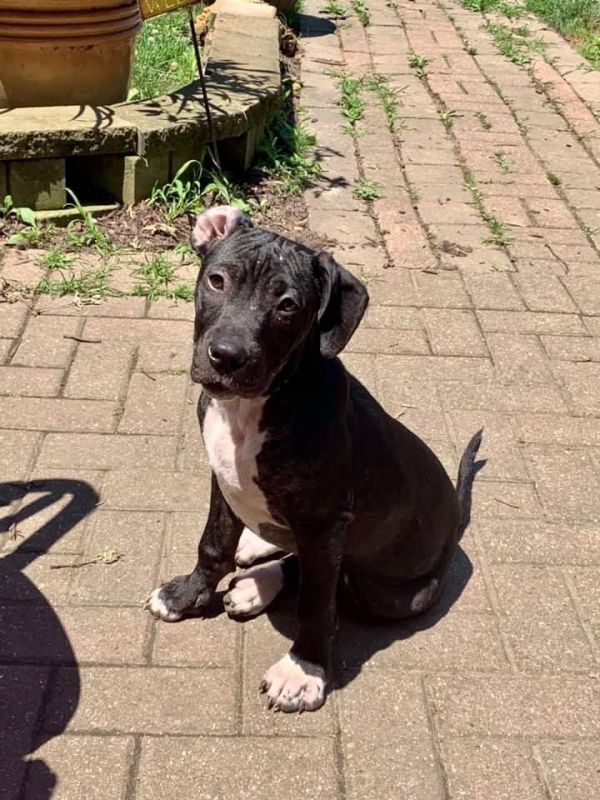 Name: Lyla
Species: Dog
Location: Half Way Home Animal Rescue, Orland Park, IL
Age, Size, Sex, Breed: Baby, Large, Female, Labrador Retriever
Good With: Kids, dogs and cats
Description: "Please email [email protected] for questions or to see our rules and to download the Required Application www.hwhanimalrescue.com Name: Lyla Gender:…" Learn more
---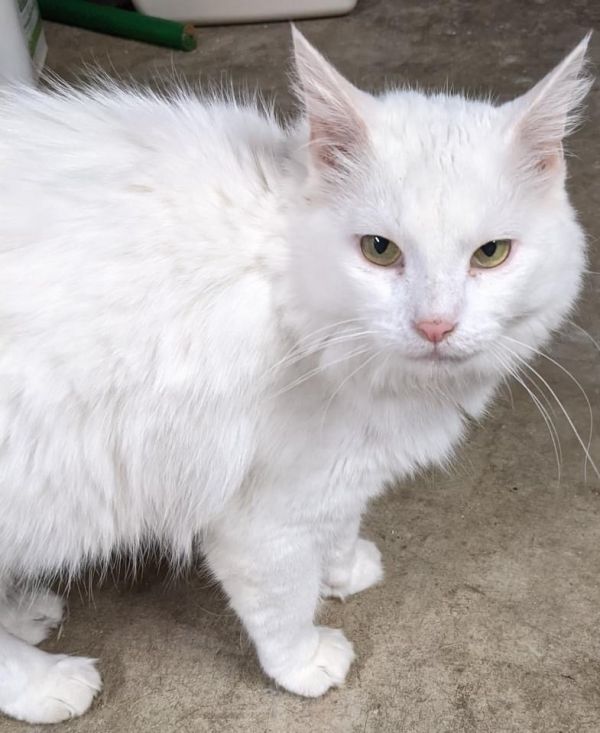 Name: Triss & Serena (BONDED PAIR)
Species: Cat
Location: Half Way Home Animal Rescue, Orland Park, IL
Age, Size, Sex, Breed: Adult, Medium, Female, Domestic Long Hair Domestic Short Hair Mix
Description: "For information or to complete the required application: Visit our website; www.hwhanimalrescue.com Bonded Pair – Must be adopted together. Serena…" Learn more
---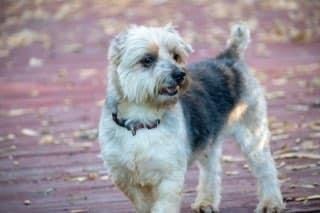 Name: Bentley
Species: Dog
Location: Half Way Home Animal Rescue, Orland Park, IL
Age, Size, Sex, Breed: Adult, Small, Male, Silky Terrier
Description: "Please email [email protected] for questions or to see our rules and to download the Required Application www.hwhanimalrescue.com Name: Bentley Gender:…" Learn more
---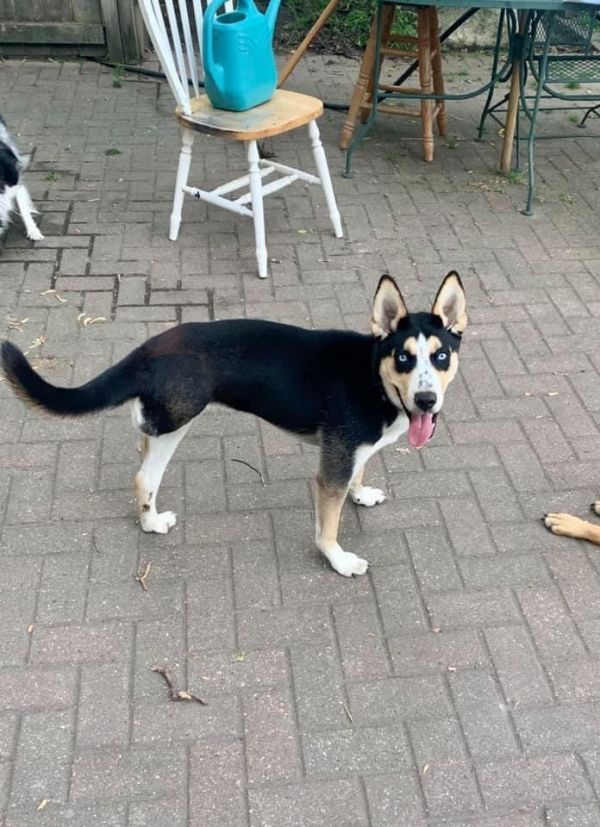 Name: Talulah
Species: Dog
Location: Half Way Home Animal Rescue, Orland Park, IL
Age, Size, Sex, Breed: Young, Medium, Female, Husky
Good With: Dogs
Description: "Please email [email protected] for questions or to see our rules and to download the Required Application www.hwhanimalrescue.com Name: Talulah Gender:…" Learn more
---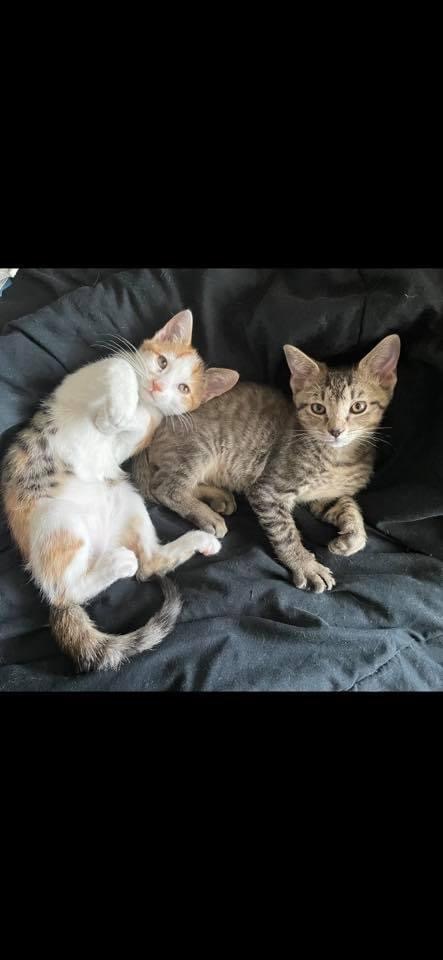 Name: Mickey & Rae (BONDED PAIR)
Species: Cat
Location: Half Way Home Animal Rescue, Orland Park, IL
Age, Size, Sex, Breed: Baby, Medium, Male, Calico Tabby Mix
Good With: Kids, dogs and cats
Description: "For information or to complete the required application: Visit our website; www.hwhanimalrescue.com Bonded Pair – Must be adopted together. Mickey…" Learn more
---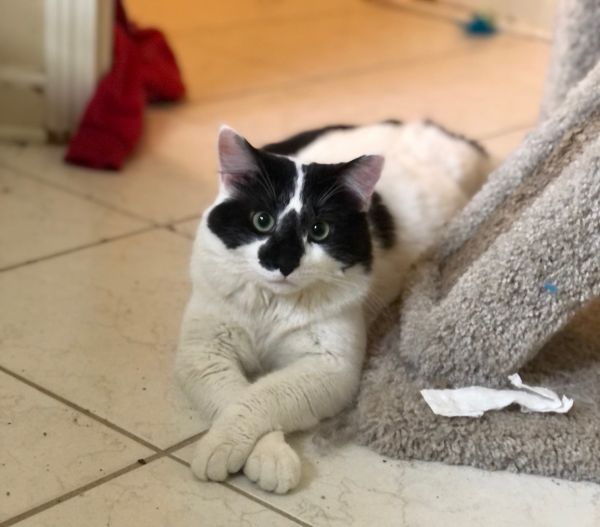 Name: Billie
Species: Cat
Location: Lulus Locker Rescue, Frankfort, IL
Age, Size, Sex, Breed: Young, Large, Male, Domestic Long Hair
Good With: Cats
Description: "FOSTERED IN: Frankfort, IL ESTIMATED DOB: Around 2 years old COLOR/BREED: Black and White, Domestic long hair KIDS: Older, teenage…" Learn more
---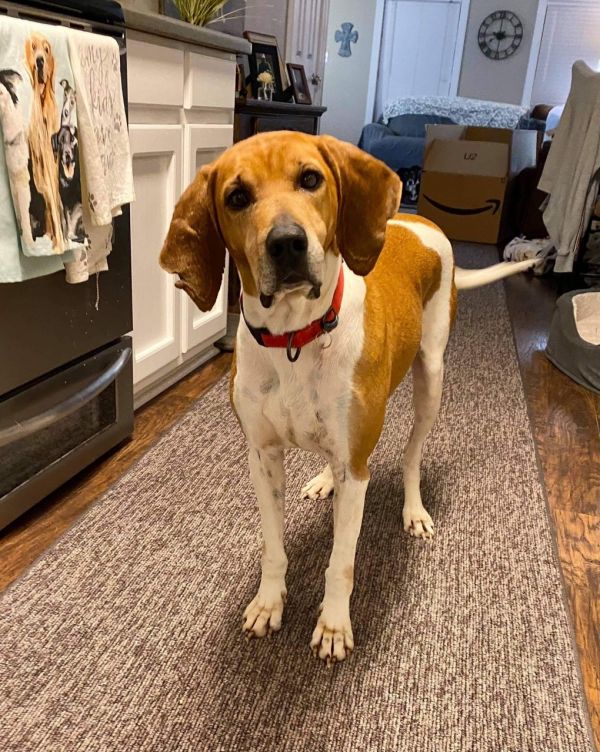 Name: Hannah
Species: Dog
Location: Lulus Locker Rescue, Frankfort, IL
Age, Size, Sex, Breed: Adult, Medium, Female, Hound
Good With: Dogs and cats
Description: "FOSTERED IN: Frankfort, IL AGE: 5 years old WEIGHT: 56 pounds KIDS: Some DOGS: Yes CATS: Yes HISTORY: Hannah was…" Learn more
---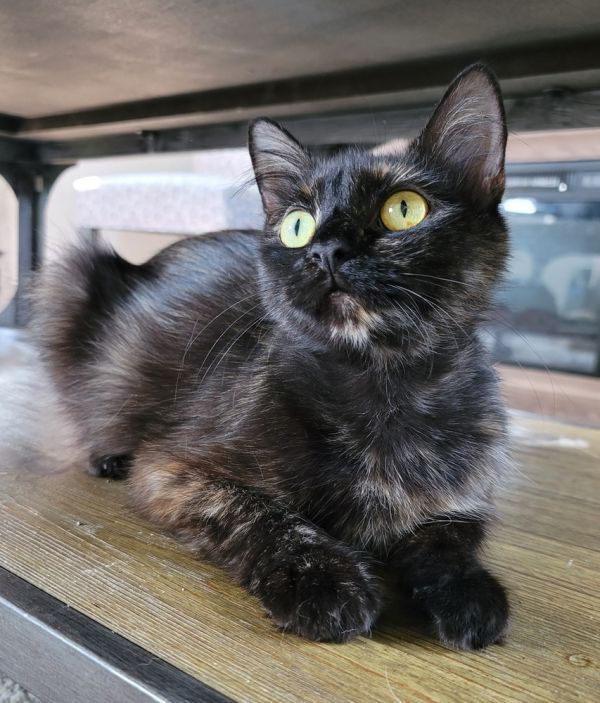 Name: Coco
Species: Cat
Location: Feline Fine Cat Rescue, Homer Glen, IL
Age, Size, Sex, Breed: Young, Medium, Female, Domestic Medium Hair
Good With: Kids
Description: "Coco is an approximately 2 year old tortie beauty who was a fantastic mom to her two kittens, but is…" Learn more
---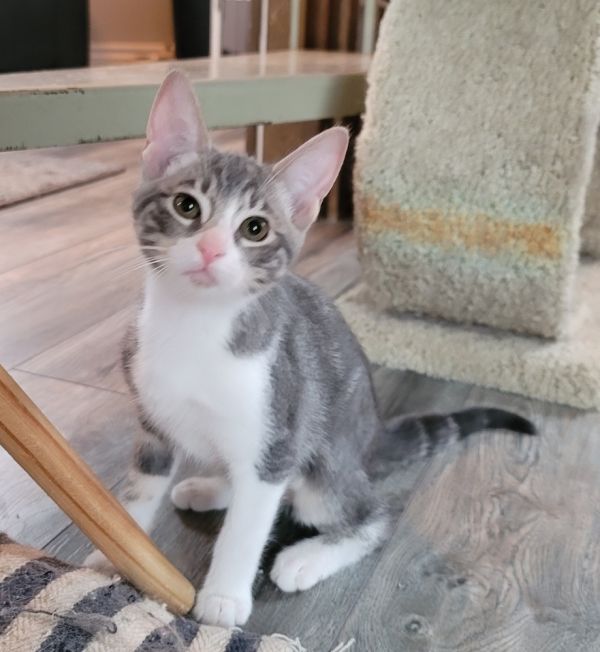 Name: Espeon
Species: Cat
Location: Feline Fine Cat Rescue, Homer Glen, IL
Age, Size, Sex, Breed: Baby, Small, Female, Domestic Short Hair
Good With: Kids and cats
---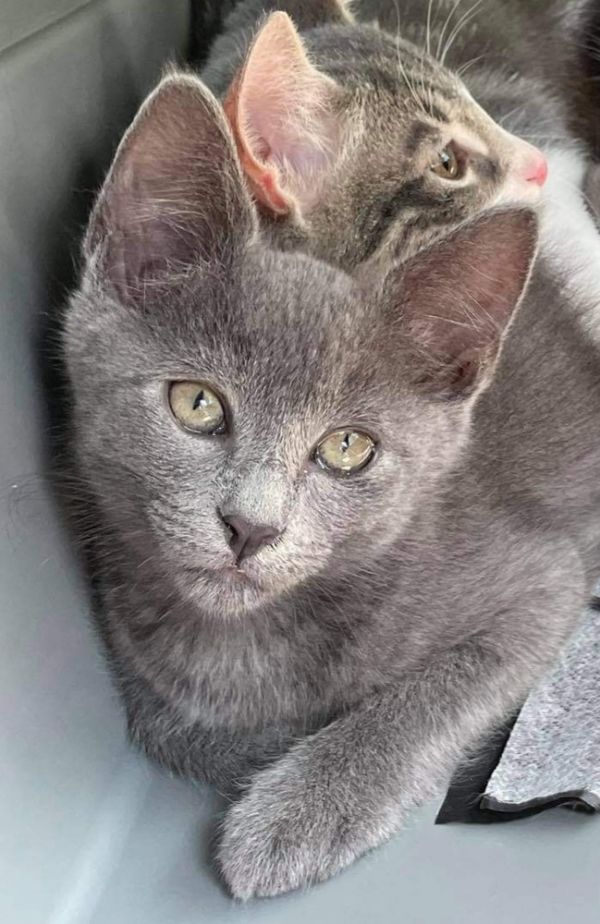 Name: Vaporeon
Species: Cat
Location: Feline Fine Cat Rescue, Homer Glen, IL
Age, Size, Sex, Breed: Baby, Small, Male, Domestic Short Hair
Good With: Kids and cats
---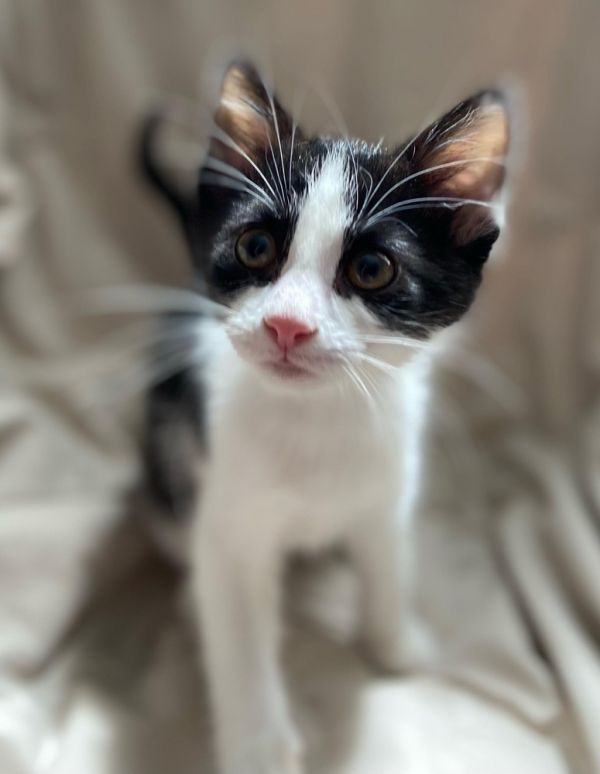 Name: Jeeves
Species: Cat
Location: Feline Fine Cat Rescue, Homer Glen, IL
Age, Size, Sex, Breed: Baby, Small, Male, Domestic Short Hair
Good With: Kids, dogs and cats
Description: "Jeeves will be attending our adoption event this Saturday 7/3 from 12-2pm at the Kriser's Natural Pet store in Naperville…" Learn more
---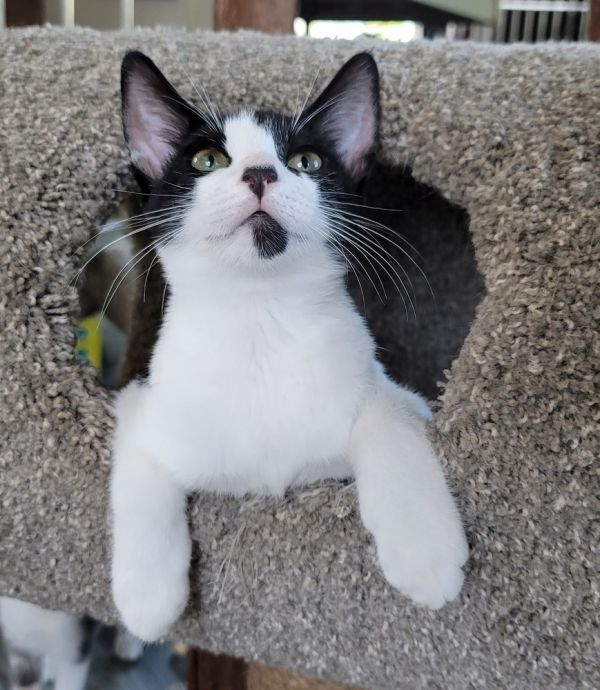 Name: Sylveon
Species: Cat
Location: Feline Fine Cat Rescue, Homer Glen, IL
Age, Size, Sex, Breed: Baby, Small, Male, Domestic Short Hair
Good With: Kids and cats
---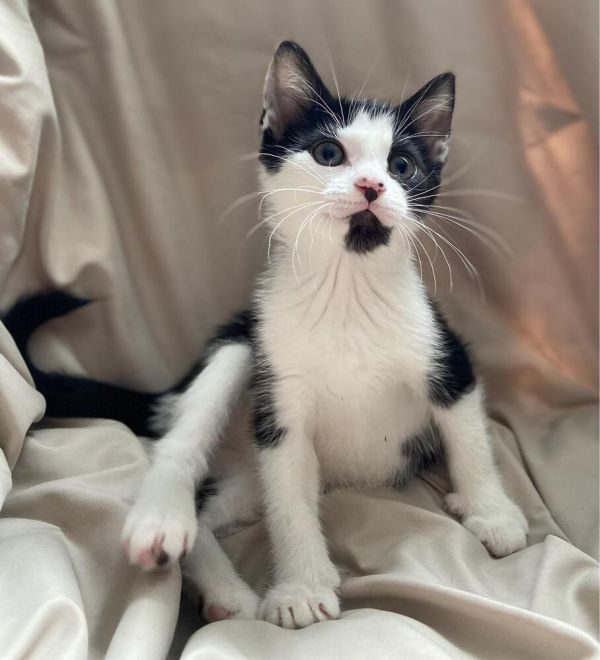 Name: Spuds
Species: Cat
Location: Feline Fine Cat Rescue, Homer Glen, IL
Age, Size, Sex, Breed: Baby, Small, Male, Domestic Short Hair
Good With: Kids, dogs and cats
Description: "Spuds will be attending our adoption event this Saturday 7/3 from 12-2pm at the Kriser's Natural Pet store in Naperville…" Learn more
---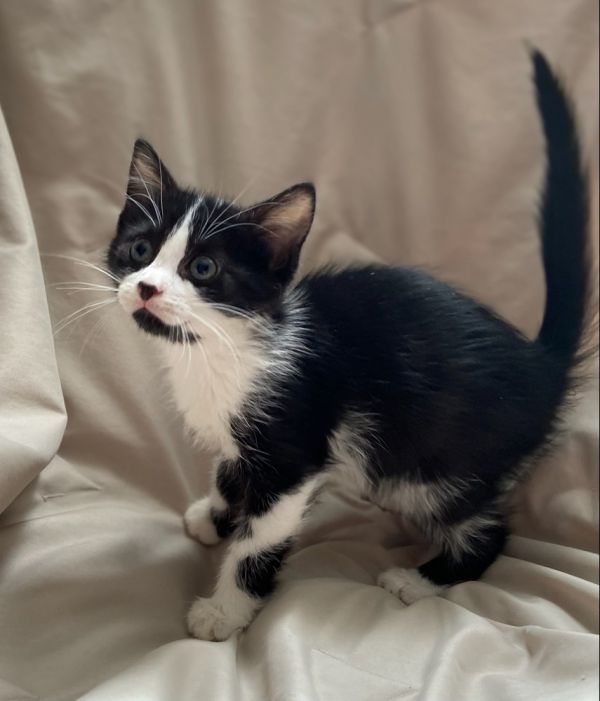 Name: Inky
Species: Cat
Location: Feline Fine Cat Rescue, Homer Glen, IL
Age, Size, Sex, Breed: Baby, Small, Female, Domestic Short Hair
Good With: Kids, dogs and cats
Description: "Inky will be attending our adoption event this Saturday 7/3 from 12-2pm at the Kriser's Natural Pet store in Naperville…" Learn more
---
Name: Runzie
Species: Dog
Location: South Suburban Humane Society, 1103 West End Avenue, Chicago Heights, IL
Age, Size, Sex, Breed: Adult, Large, Male, Pit Bull Terrier Siberian Husky Mix
---
Name: Bear
Species: Dog
Location: South Suburban Humane Society, 1103 West End Avenue, Chicago Heights, IL
Age, Size, Sex, Breed: Young, Large, Male, Mixed Breed
---
Name: Whiskers
Species: Cat
Location: South Suburban Humane Society, 1103 West End Avenue, Chicago Heights, IL
Age, Size, Sex, Breed: Senior, Medium, Female, Domestic Short Hair
---
Name: Rico
Species: Dog
Location: South Suburban Humane Society, 1103 West End Avenue, Chicago Heights, IL
Age, Size, Sex, Breed: Senior, Small, Male, Chihuahua Mixed Breed Mix
---