Looking to add a new member to your family and do something good for the world at the same time? Perhaps it's time to adopt a pet! During the coronavirus pandemic, many animal shelters in The Woodlands and environs are still working to fulfill adoptions.
There are thousands of dogs, cats and other animals of all ages, sizes and breeds without a home throughout Texas — and many of them are located in your area. In the search for a new family pet, consider looking around at a local facility like Westie And Scottie Rescue Houston, where Arnold the dog is waiting patiently. If you aren't sure if you have time to take care of a pet year round, many shelters also offer opportunities to foster pets until they are placed in appropriate homes.
If you need some help in your search, Patch and Petfinder have you covered. We put together a list each week of all the pets recently put up for adoption in your area. If you're a dog person, you might like Skye, a Maltese up for adoption. Or if cats are more your thing, there are several great cats available, too. Click on any listing for more information, or to start the adoption process.
Editor's note: This list was automatically generated using data compiled by Petfinder. Please report any errors or other feedback to [email protected]
Name: Skye
Species: Dog
Location: Westie And Scottie Rescue Houston, Spring, TX
Age, Size, Sex, Breed: Young, Small, Female, Maltese
Description: "Please note: Due to the high volume of individual inquiries, we may not be able to answer each message. Each…" Learn more
---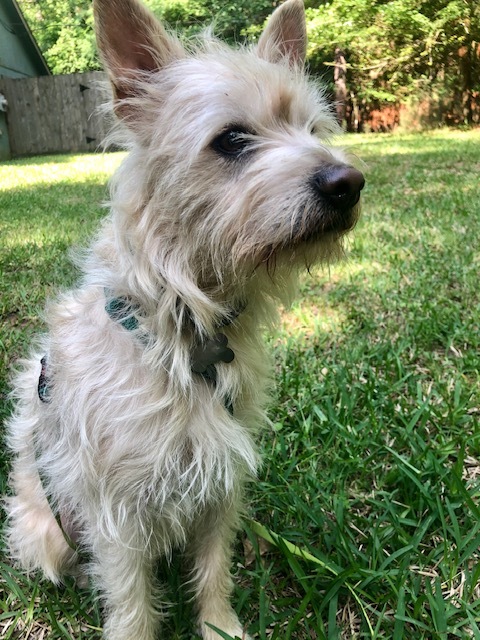 Name: Danny
Species: Dog
Location: Westie And Scottie Rescue Houston, Spring, TX
Age, Size, Sex, Breed: Young, Small, Male, Cairn Terrier Schnauzer Mix
Description: "Please note: Due to the high volume of individual inquiries, we may not be able to answer each message. Each…" Learn more
---
Name: Lorraine
Species: Dog
Location: Westie And Scottie Rescue Houston, Spring, TX
Age, Size, Sex, Breed: Young, Small, Female, Terrier
Description: "Please note: Due to the high volume of individual inquiries, we may not be able to answer each message. Each…" Learn more
---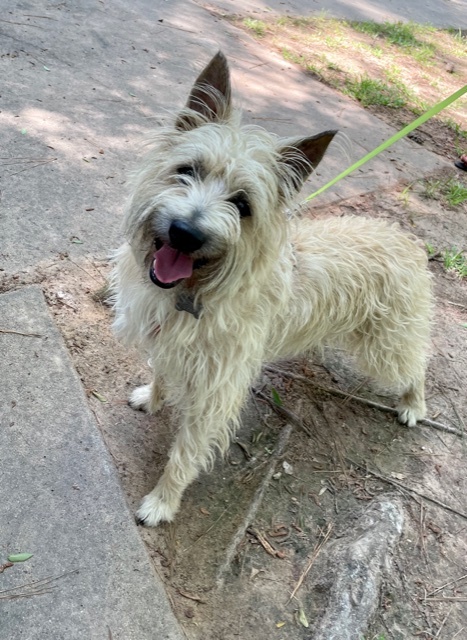 Name: Arnold
Species: Dog
Location: Westie And Scottie Rescue Houston, Spring, TX
Age, Size, Sex, Breed: Young, Medium, Male, Cairn Terrier Schnauzer Mix
Description: "Please note: Due to the high volume of individual inquiries, we may not be able to answer each message. Each…" Learn more
---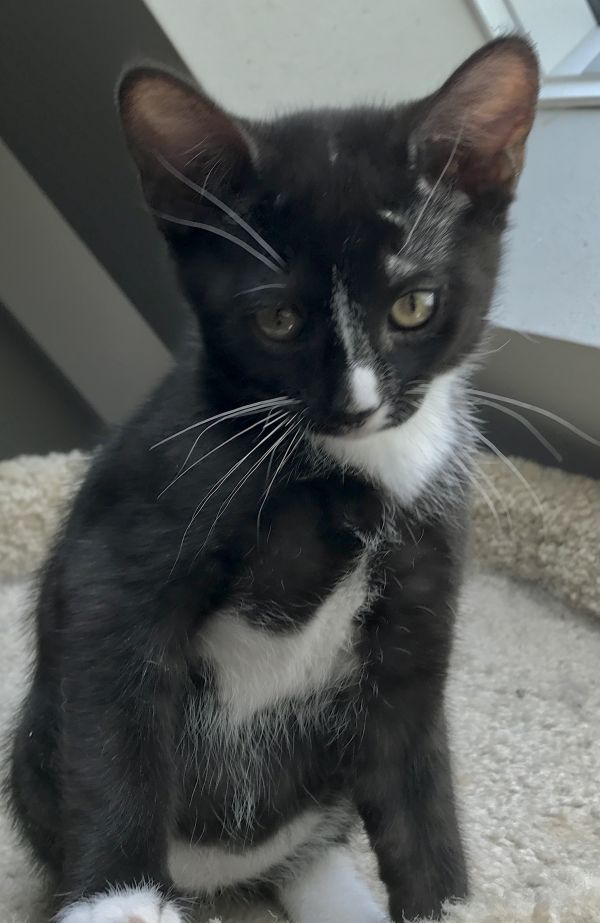 Name: Eric – Portofino Petsmart
Species: Cat
Location: Smart Rescue, 19075 IH 45, Conroe, TX
Age, Size, Sex, Breed: Baby, Small, Male, Tuxedo Domestic Short Hair Mix
Good With: Kids and cats
Description: "Eric is a playful, adorable and affectionate 3 month old kitten. He gets along well with other cats. If you…" Learn more
---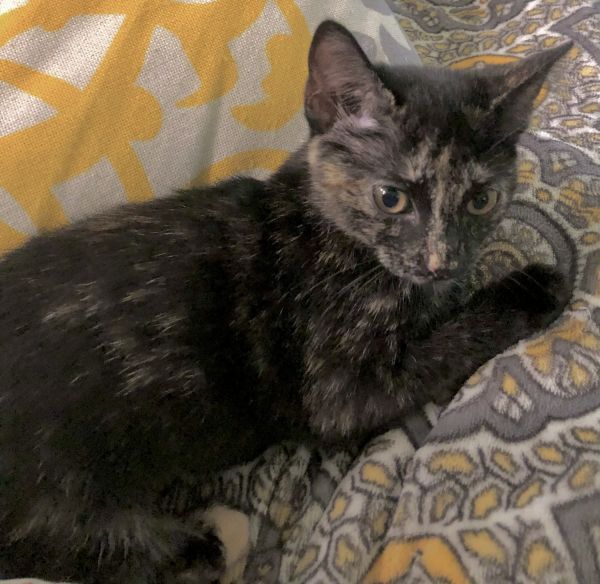 Name: Daisy – Portofino Petsmart
Species: Cat
Location: Smart Rescue, 19075 IH 45, Conroe, TX
Age, Size, Sex, Breed: Baby, Small, Female, Tortoiseshell
Good With: Kids and cats
Description: "Daisy is a playful, adorable and affectionate 3 month old kitten. She gets along well with children and other cats…." Learn more
---
Name: Rue
Species: Cat
Location: Operation Pets Alive, The Woodlands, TX
Age, Size, Sex, Breed: Young, Medium, Female, Tabby Domestic Short Hair Mix
---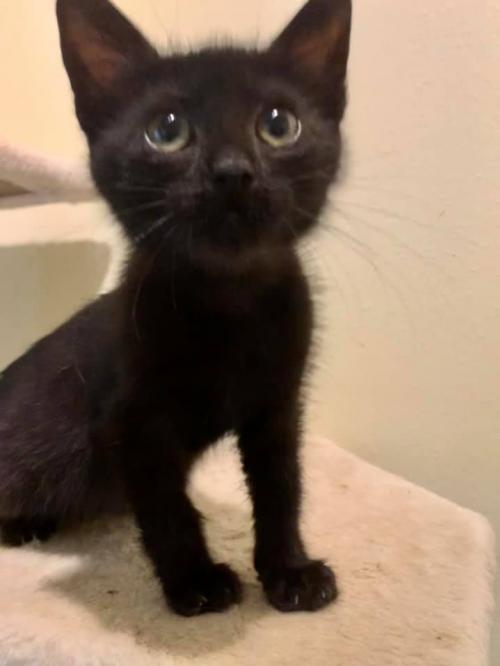 Name: Tilly
Species: Cat
Location: Operation Pets Alive, The Woodlands, TX
Age, Size, Sex, Breed: Baby, Medium, Female, Domestic Short Hair
---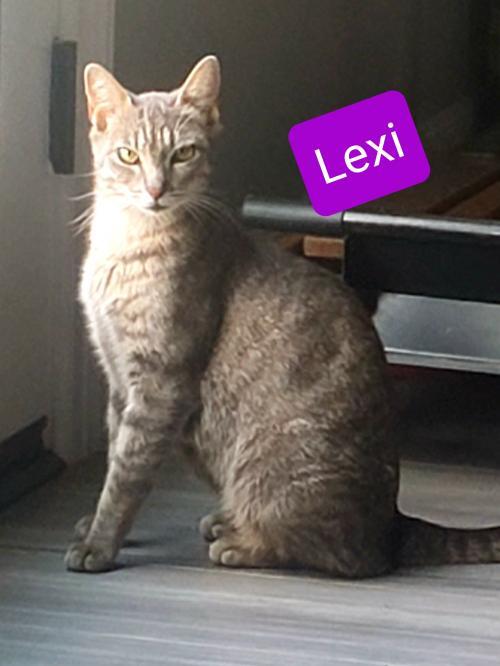 Name: Lexi
Species: Cat
Location: Operation Pets Alive, The Woodlands, TX
Age, Size, Sex, Breed: Adult, Medium, Female, Tabby Domestic Short Hair Mix
Good With: Kids, dogs and cats
---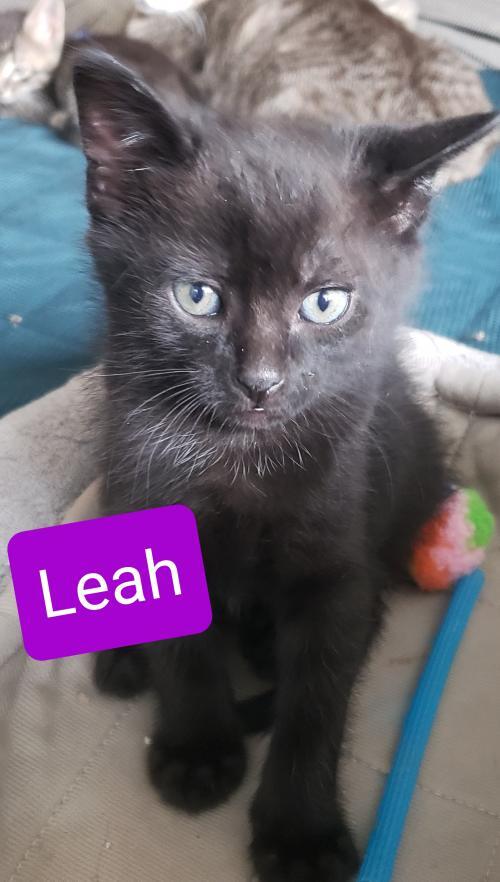 Name: Leah
Species: Cat
Location: Operation Pets Alive, The Woodlands, TX
Age, Size, Sex, Breed: Baby, Medium, Female, Tabby Domestic Short Hair Mix
Good With: Kids, dogs and cats
---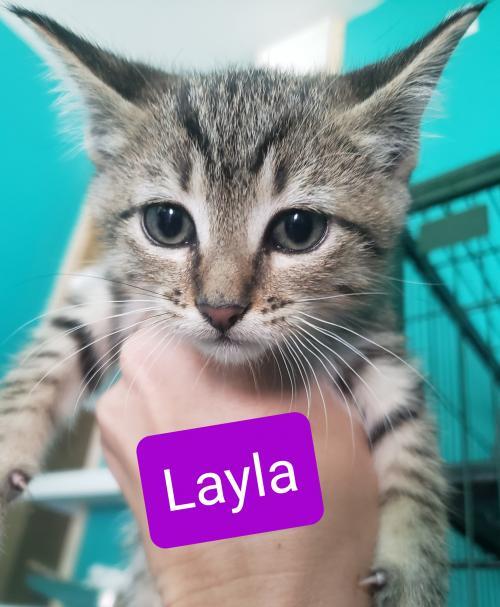 Name: Layla
Species: Cat
Location: Operation Pets Alive, The Woodlands, TX
Age, Size, Sex, Breed: Baby, Medium, Female, Tabby Domestic Short Hair Mix
Good With: Kids, dogs and cats
---
Name: Mia
Species: Cat
Location: Texas Animal Society, P.O. Box 130448, Spring, TX
Age, Size, Sex, Breed: Baby, Small, Female, Domestic Short Hair
Description: "I am a sweet little girl found living on the streets. I am very young and friendly and would love…" Learn more
---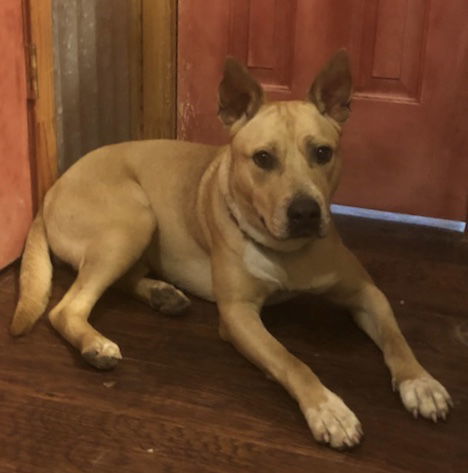 Name: Harper
Species: Dog
Location: Operation Pets Alive, The Woodlands, TX
Age, Size, Sex, Breed: Adult, Medium, Female, Labrador Retriever Australian Cattle Dog / Blue Heeler Mix
Good With: Dogs
Description: "Please contact Nunnallee for more information about this pet.Harper is very tuned in to her people. She is still young…" Learn more
---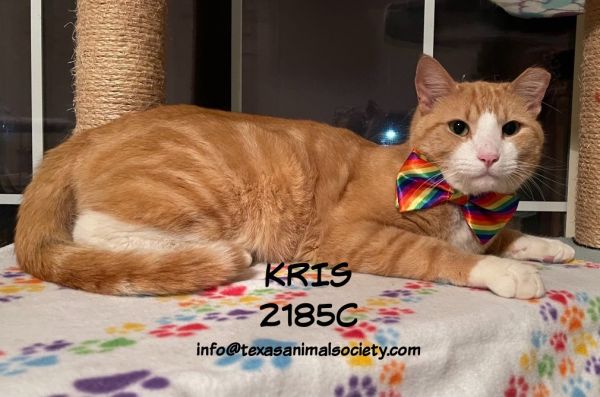 Name: Kris
Species: Cat
Location: Texas Animal Society, P.O. Box 130448, Spring, TX
Age, Size, Sex, Breed: Adult, Large, Male, Domestic Short Hair
Description: "Hi! I am a big Teddy Bear. And I mean, I am 14 pounds of love. I was found living…" Learn more
---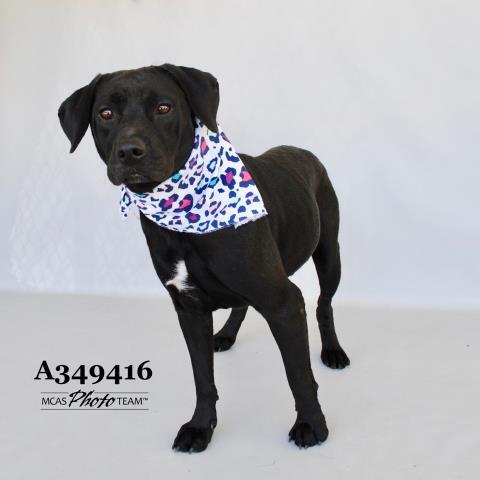 Name: PETUNIA
Species: Dog
Location: Montgomery County Animal Shelter, 8535 State Highway 242, Conroe, TX
Age, Size, Sex, Breed: Young, Medium, Female, Labrador Retriever Mixed Breed Mix
---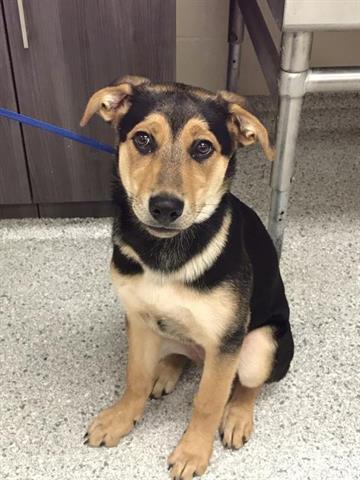 Name: A349451
Species: Dog
Location: Montgomery County Animal Shelter, 8535 State Highway 242, Conroe, TX
Age, Size, Sex, Breed: Baby, Medium, Female, German Shepherd Dog Mixed Breed Mix
---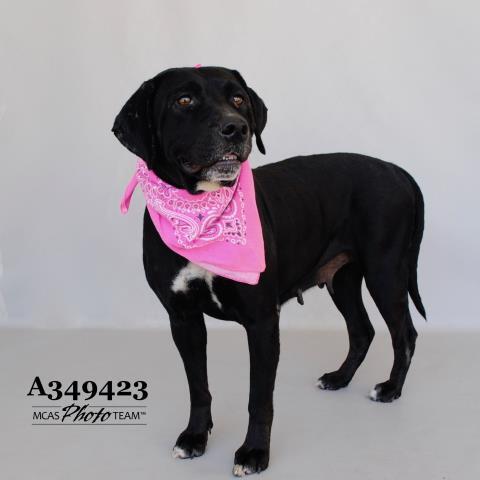 Name: A349423
Species: Dog
Location: Montgomery County Animal Shelter, 8535 State Highway 242, Conroe, TX
Age, Size, Sex, Breed: Adult, Medium, Female, Labrador Retriever Mixed Breed Mix
---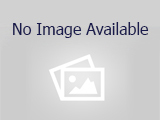 Name: BABY GIRL
Species: Dog
Location: Montgomery County Animal Shelter, 8535 State Highway 242, Conroe, TX
Age, Size, Sex, Breed: Adult, Large, Female, Labrador Retriever Mixed Breed Mix
---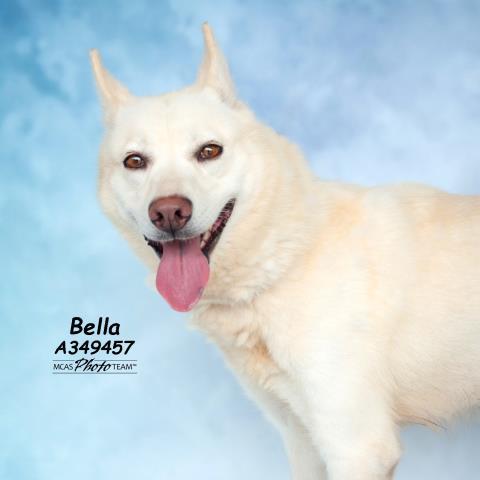 Name: BELLA
Species: Dog
Location: Montgomery County Animal Shelter, 8535 State Highway 242, Conroe, TX
Age, Size, Sex, Breed: Young, Medium, Female, Siberian Husky Mixed Breed Mix
---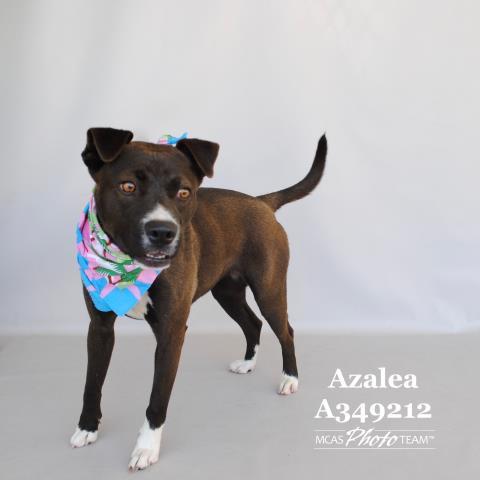 Name: AZALEA
Species: Dog
Location: Montgomery County Animal Shelter, 8535 State Highway 242, Conroe, TX
Age, Size, Sex, Breed: Young, Medium, Female, Staffordshire Bull Terrier Mixed Breed Mix
---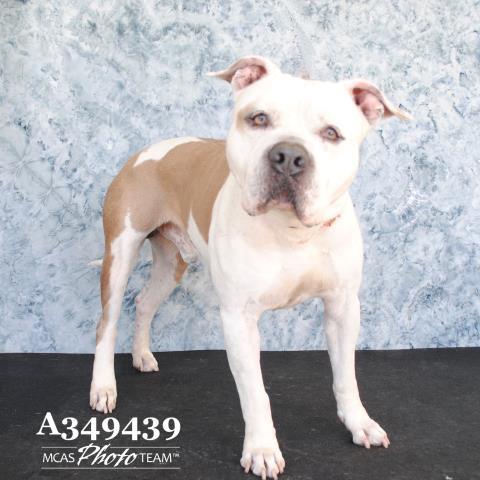 Name: FAT BOY
Species: Dog
Location: Montgomery County Animal Shelter, 8535 State Highway 242, Conroe, TX
Age, Size, Sex, Breed: Adult, Medium, Male, American Bulldog Mixed Breed Mix
---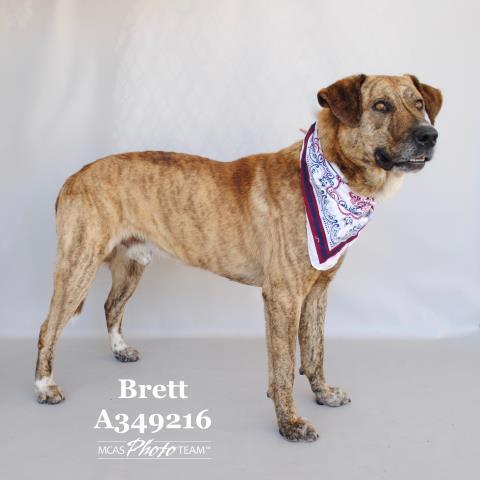 Name: BRETT
Species: Dog
Location: Montgomery County Animal Shelter, 8535 State Highway 242, Conroe, TX
Age, Size, Sex, Breed: Young, Large, Male, Plott Hound Mixed Breed Mix
---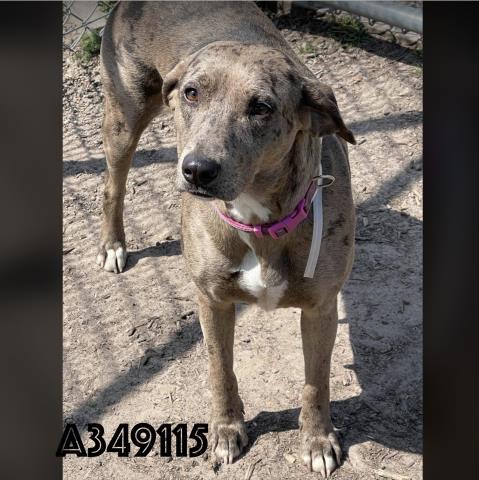 Name: JAZZIE
Species: Dog
Location: Montgomery County Animal Shelter, 8535 State Highway 242, Conroe, TX
Age, Size, Sex, Breed: Adult, Medium, Female, Catahoula Leopard Dog Mixed Breed Mix
---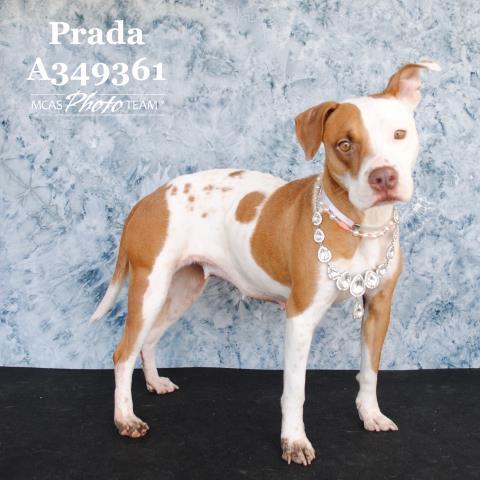 Name: A349361
Species: Dog
Location: Montgomery County Animal Shelter, 8535 State Highway 242, Conroe, TX
Age, Size, Sex, Breed: Young, Large, Female, Pit Bull Terrier
---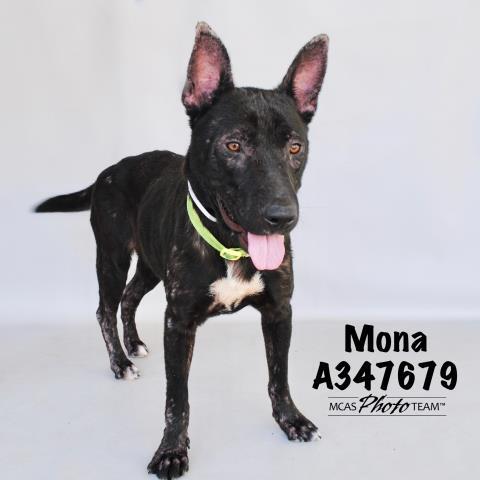 Name: MONA
Species: Dog
Location: Montgomery County Animal Shelter, 8535 State Highway 242, Conroe, TX
Age, Size, Sex, Breed: Adult, Medium, Female, Labrador Retriever Mixed Breed Mix
---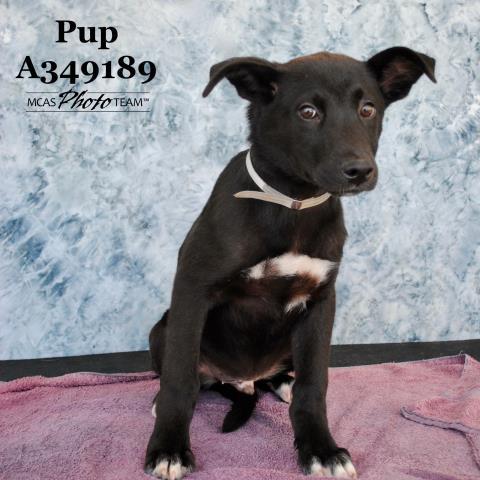 Name: A349189
Species: Dog
Location: Montgomery County Animal Shelter, 8535 State Highway 242, Conroe, TX
Age, Size, Sex, Breed: Baby, Small, Male, Labrador Retriever Australian Cattle Dog / Blue Heeler Mix
---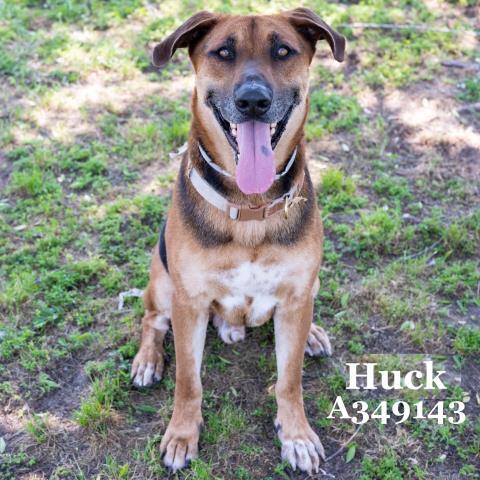 Name: HUCK
Species: Dog
Location: Montgomery County Animal Shelter, 8535 State Highway 242, Conroe, TX
Age, Size, Sex, Breed: Adult, Medium, Male, Foxhound
---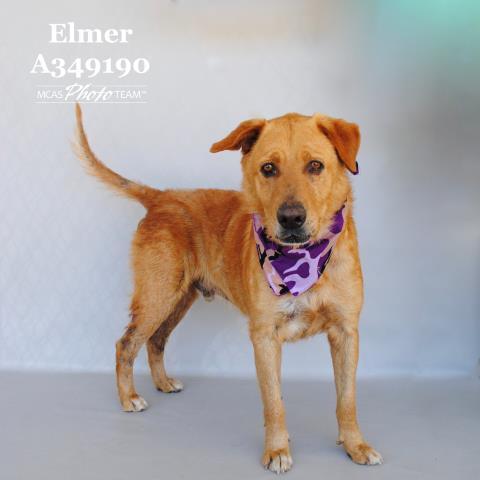 Name: ELMER
Species: Dog
Location: Montgomery County Animal Shelter, 8535 State Highway 242, Conroe, TX
Age, Size, Sex, Breed: Adult, Medium, Male, Labrador Retriever Mixed Breed Mix
---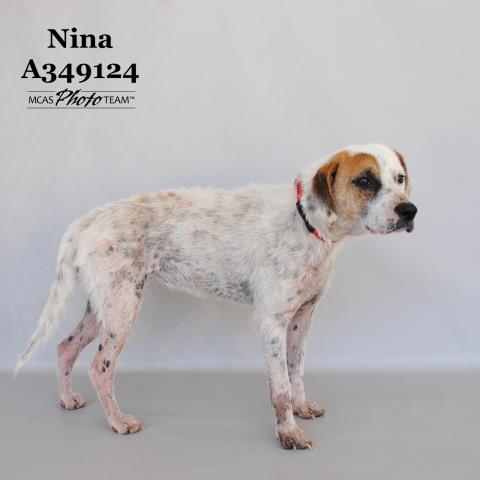 Name: NINA
Species: Dog
Location: Montgomery County Animal Shelter, 8535 State Highway 242, Conroe, TX
Age, Size, Sex, Breed: Young, Medium, Female, Labrador Retriever Mixed Breed Mix
---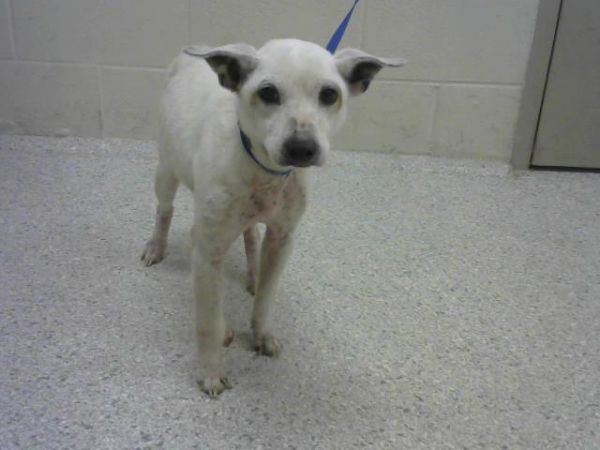 Name: A349239
Species: Dog
Location: Montgomery County Animal Shelter, 8535 State Highway 242, Conroe, TX
Age, Size, Sex, Breed: Adult, Small, Female, Parson Russell Terrier Mixed Breed Mix
---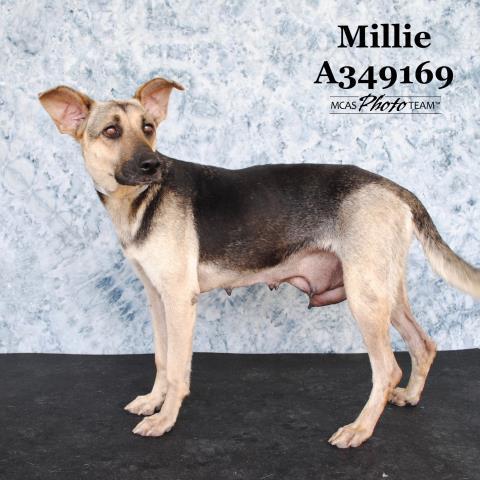 Name: A349169
Species: Dog
Location: Montgomery County Animal Shelter, 8535 State Highway 242, Conroe, TX
Age, Size, Sex, Breed: Adult, Medium, Female, Labrador Retriever Mixed Breed Mix
---
Name: BOBBY
Species: Dog
Location: Montgomery County Animal Shelter, 8535 State Highway 242, Conroe, TX
Age, Size, Sex, Breed: Young, Large, Male, Pit Bull Terrier Mixed Breed Mix
---
Name: BECKY
Species: Dog
Location: Montgomery County Animal Shelter, 8535 State Highway 242, Conroe, TX
Age, Size, Sex, Breed: Adult, Medium, Female, Plott Hound Pit Bull Terrier Mix
---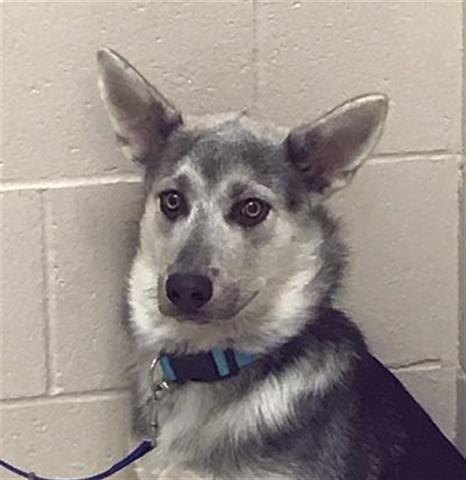 Name: SMOKEY
Species: Dog
Location: Montgomery County Animal Shelter, 8535 State Highway 242, Conroe, TX
Age, Size, Sex, Breed: Young, Medium, Male, Husky
---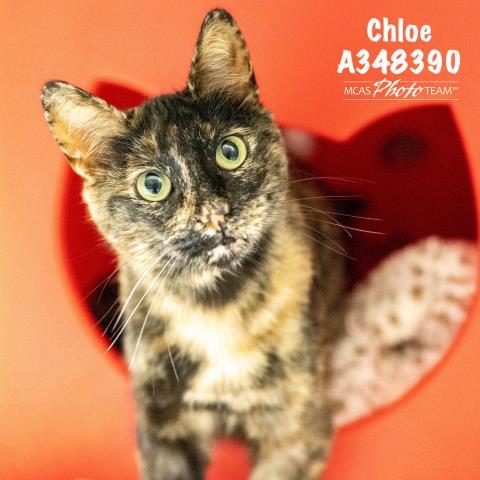 Name: CHLOE
Species: Cat
Location: Montgomery County Animal Shelter, 8535 State Highway 242, Conroe, TX
Age, Size, Sex, Breed: Young, Medium, Female, Domestic Short Hair
---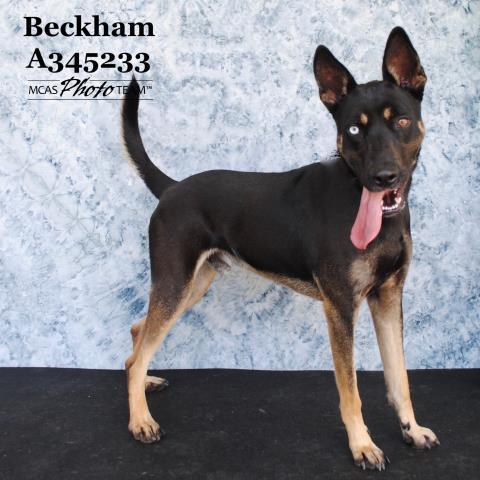 Name: BECKHAM
Species: Dog
Location: Montgomery County Animal Shelter, 8535 State Highway 242, Conroe, TX
Age, Size, Sex, Breed: Young, Large, Male, German Shepherd Dog Doberman Pinscher Mix
---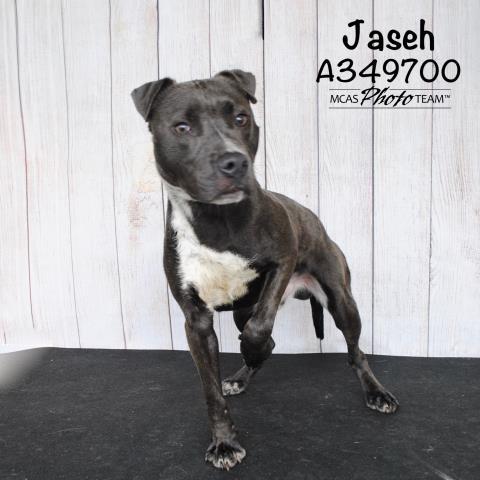 Name: JASEH SMITH
Species: Dog
Location: Montgomery County Animal Shelter, 8535 State Highway 242, Conroe, TX
Age, Size, Sex, Breed: Young, Medium, Male, Pit Bull Terrier
---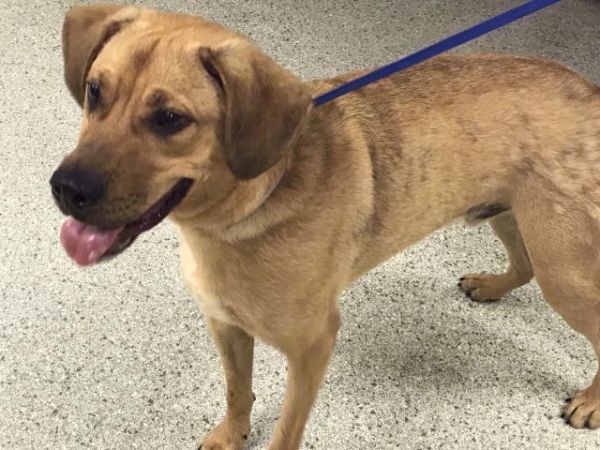 Name: STORM
Species: Dog
Location: Montgomery County Animal Shelter, 8535 State Highway 242, Conroe, TX
Age, Size, Sex, Breed: Young, Medium, Male, Labrador Retriever Mixed Breed Mix
---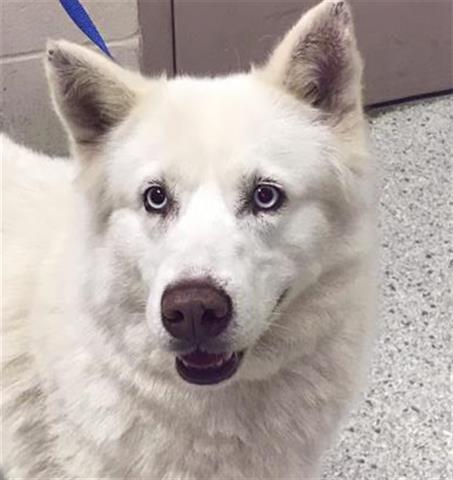 Name: HARLEY
Species: Dog
Location: Montgomery County Animal Shelter, 8535 State Highway 242, Conroe, TX
Age, Size, Sex, Breed: Adult, Medium, Female, Husky
---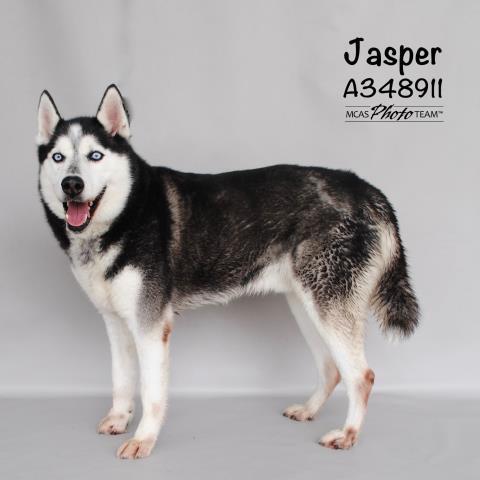 Name: JASPER
Species: Dog
Location: Montgomery County Animal Shelter, 8535 State Highway 242, Conroe, TX
Age, Size, Sex, Breed: Young, Large, Male, Husky
---
Name: LADY
Species: Dog
Location: Montgomery County Animal Shelter, 8535 State Highway 242, Conroe, TX
Age, Size, Sex, Breed: Young, Medium, Female, American Bulldog
---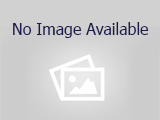 Name: PIGGY
Species: Dog
Location: Montgomery County Animal Shelter, 8535 State Highway 242, Conroe, TX
Age, Size, Sex, Breed: Adult, Medium, Female, American Bulldog
---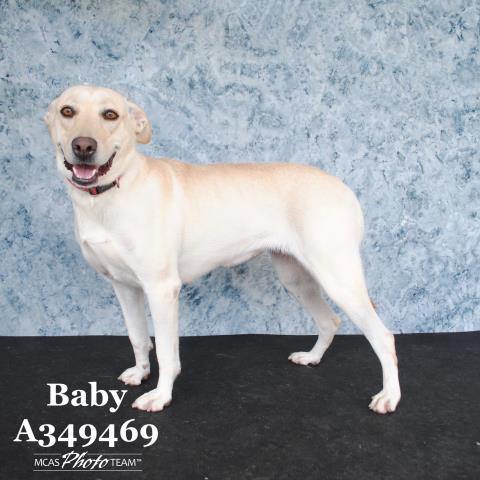 Name: BABY
Species: Dog
Location: Montgomery County Animal Shelter, 8535 State Highway 242, Conroe, TX
Age, Size, Sex, Breed: Adult, Medium, Female, Labrador Retriever
---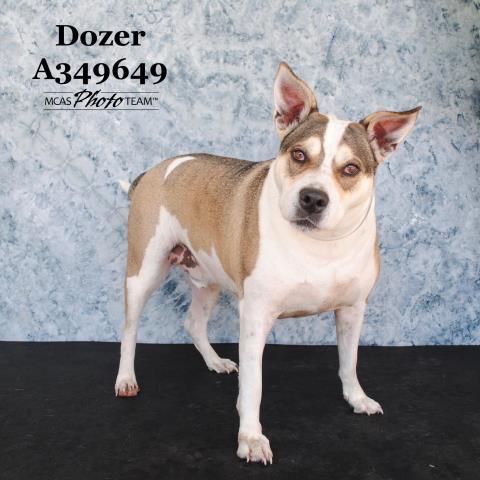 Name: DOZER
Species: Dog
Location: Montgomery County Animal Shelter, 8535 State Highway 242, Conroe, TX
Age, Size, Sex, Breed: Adult, Large, Male, German Shepherd Dog Mixed Breed Mix
---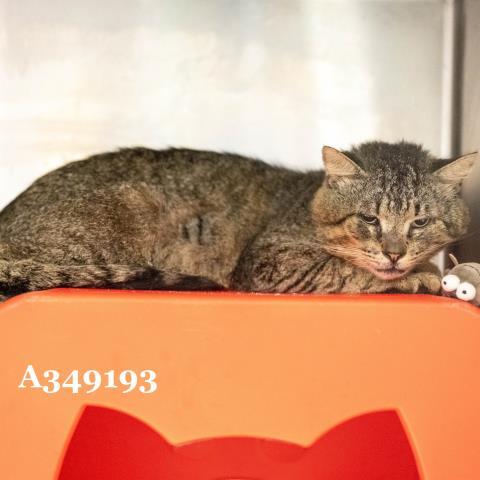 Name: A349193
Species: Cat
Location: Montgomery County Animal Shelter, 8535 State Highway 242, Conroe, TX
Age, Size, Sex, Breed: Adult, Medium, Male, Domestic Short Hair
---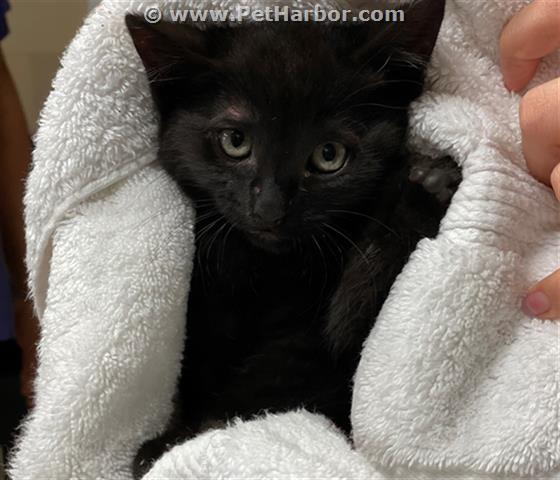 Name: TOOTHLESS
Species: Cat
Location: Montgomery County Animal Shelter, 8535 State Highway 242, Conroe, TX
Age, Size, Sex, Breed: Baby, Small, Female, Bombay
---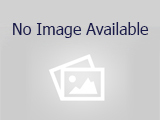 Name: A349117
Species: Dog
Location: Montgomery County Animal Shelter, 8535 State Highway 242, Conroe, TX
Age, Size, Sex, Breed: Adult, Large, Male, Siberian Husky Mixed Breed Mix
---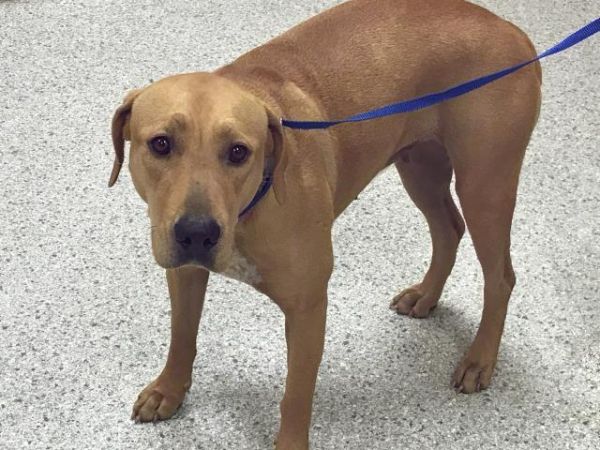 Name: MOMMA GIRL
Species: Dog
Location: Montgomery County Animal Shelter, 8535 State Highway 242, Conroe, TX
Age, Size, Sex, Breed: Adult, Medium, Female, Pit Bull Terrier Labrador Retriever Mix
---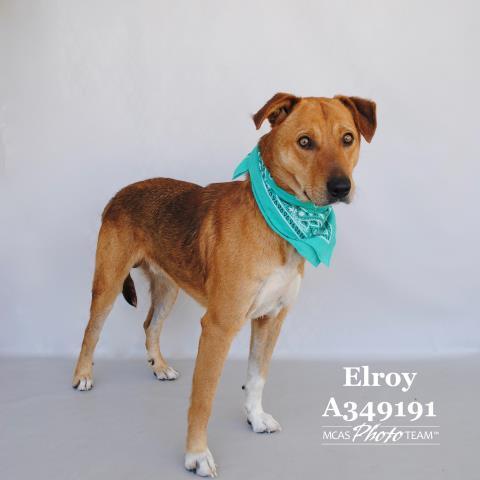 Name: ELROY
Species: Dog
Location: Montgomery County Animal Shelter, 8535 State Highway 242, Conroe, TX
Age, Size, Sex, Breed: Young, Medium, Male, Labrador Retriever Mixed Breed Mix
---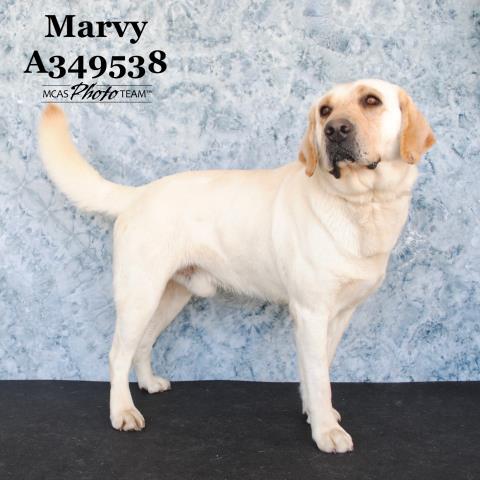 Name: MARVY
Species: Dog
Location: Montgomery County Animal Shelter, 8535 State Highway 242, Conroe, TX
Age, Size, Sex, Breed: Adult, Large, Male, Labrador Retriever Mixed Breed Mix
---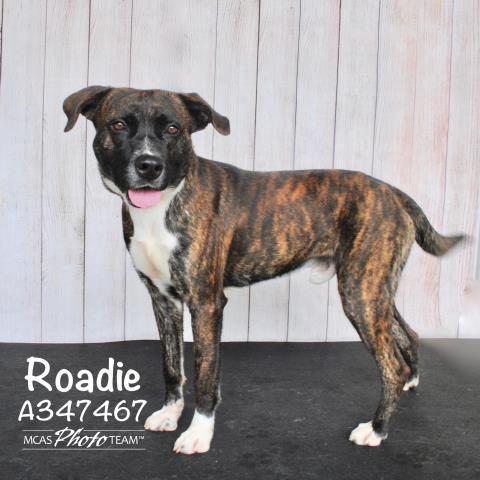 Name: A347467
Species: Dog
Location: Montgomery County Animal Shelter, 8535 State Highway 242, Conroe, TX
Age, Size, Sex, Breed: Adult, Large, Male, Pit Bull Terrier Mixed Breed Mix
---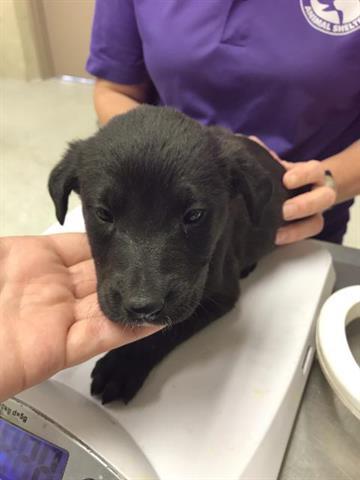 Name: A349174
Species: Dog
Location: Montgomery County Animal Shelter, 8535 State Highway 242, Conroe, TX
Age, Size, Sex, Breed: Baby, Small, Male, Labrador Retriever Mixed Breed Mix
---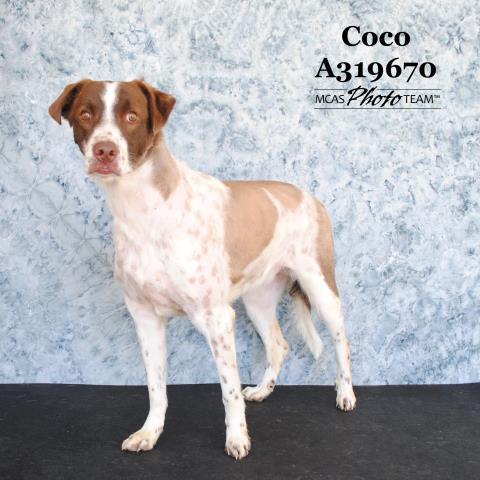 Name: COCO
Species: Dog
Location: Montgomery County Animal Shelter, 8535 State Highway 242, Conroe, TX
Age, Size, Sex, Breed: Young, Large, Male, Pointer Mixed Breed Mix
---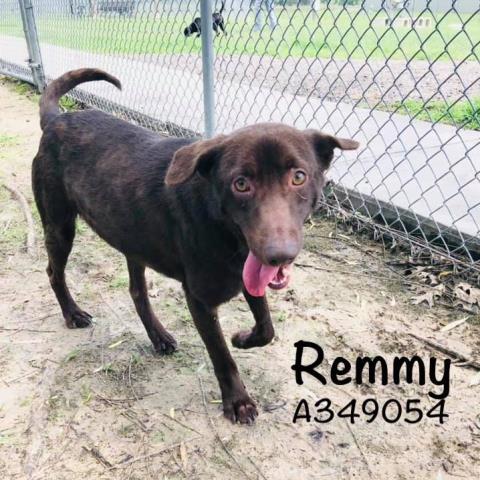 Name: REMMY
Species: Dog
Location: Montgomery County Animal Shelter, 8535 State Highway 242, Conroe, TX
Age, Size, Sex, Breed: Adult, Medium, Male, Labrador Retriever Mixed Breed Mix
---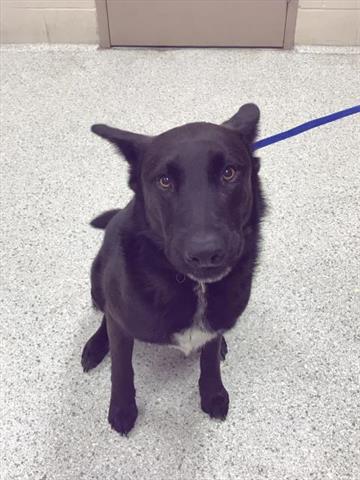 Name: SLOAN
Species: Dog
Location: Montgomery County Animal Shelter, 8535 State Highway 242, Conroe, TX
Age, Size, Sex, Breed: Young, Large, Male, German Shepherd Dog Mixed Breed Mix
---