Want to add a furry friend to your family and do something good for the Phoenix community at the same time? Perhaps it's the right time to adopt a pet! Amid the ongoing coronavirus pandemic, shelters in the Phoenix area have dogs, cats and other animals ready and waiting for someone to take them home.
Across Arizona, there are thousands of dogs, cats and other animals of all ages and sizes without a home — and many of them are located near you. In the search for a new fur child, consider starting at a local shelter like Az Ruff Roads Rescue, where Jewel the dog is waiting patiently. If you aren't sure if you have time to take care of a pet year round, many shelters also offer opportunities to foster pets until they are placed in permanent homes.
If you need some help in your search, Patch and Petfinder have you covered. We put together a list each week of all the pets recently put up for adoption in your area. If you're a dog person, meet Esperanza, a Terrier mix up for adoption. If cats are more your thing, there are several great cats available, too. Click on any listing for more information, or to start the adoption process.
Editor's note: This list was automatically generated using data compiled by Petfinder. Please report any errors or other feedback to [email protected]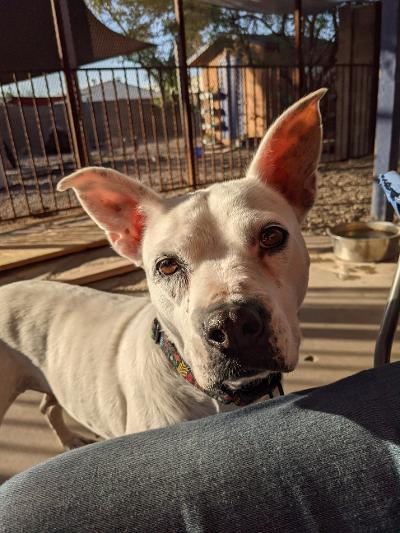 Name: Esperanza
Species: Dog
Location: Povertys Pets, PO Box 40122, Phoenix, AZ
Age, Size, Sex, Breed: Adult, Medium, Female, Terrier Labrador Retriever Mix
Good With: Kids and dogs
Description: "Where do we start with Esperanza? A good Samaritan spotted this gal under an over-pass exit ramp. It took the…" Learn more
---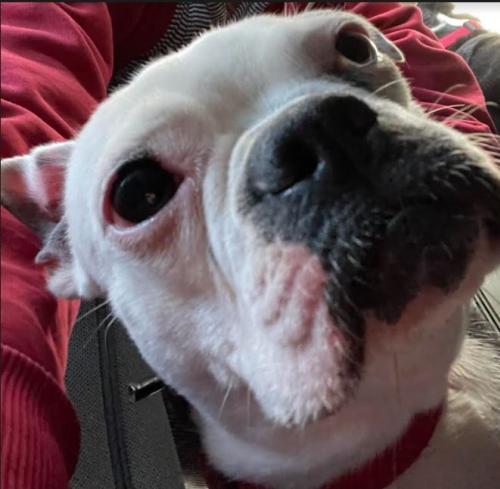 Name: Crystal (and Pierre)
Species: Dog
Location: Arizona Boston Terrier Rescue, PO Box 15555, Phoenix, AZ
Age, Size, Sex, Breed: Adult, Medium, Female, Boston Terrier
Good With: Dogs
Description: "You can fill out an adoption application online on our official website.Crystal is a deaf mismarked 4 year old Boston…" Learn more
---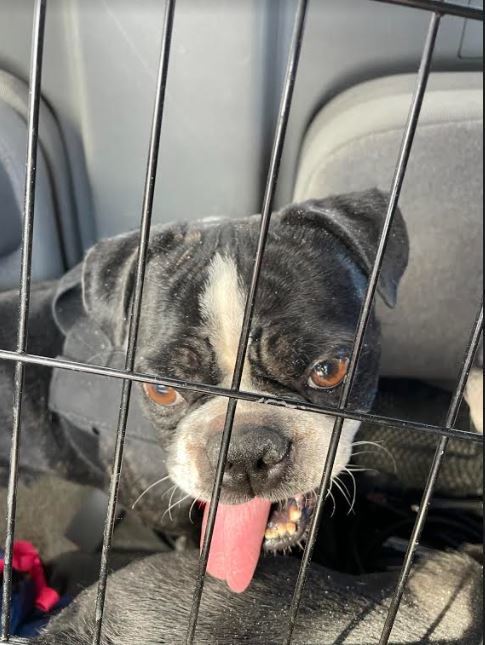 Name: Pierre (and Crystal)
Species: Dog
Location: Arizona Boston Terrier Rescue, PO Box 15555, Phoenix, AZ
Age, Size, Sex, Breed: Adult, Medium, Male, Boston Terrier
Good With: Dogs
Description: "You can fill out an adoption application online on our official website.Bonded with CrystalPierre is a 4 year old Boston…" Learn more
---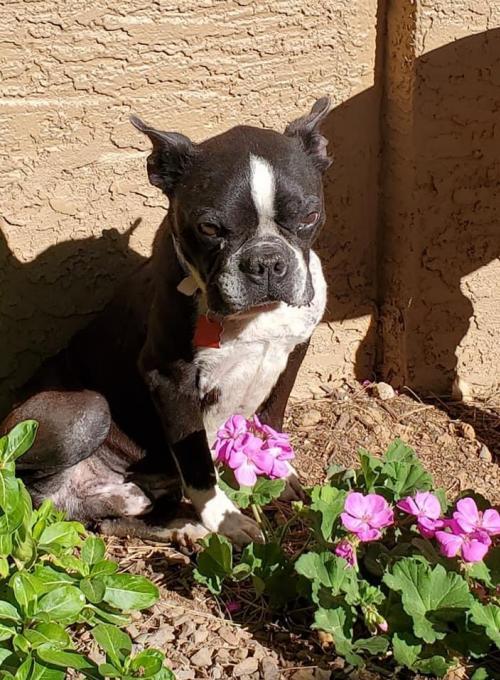 Name: Kingston
Species: Dog
Location: Arizona Boston Terrier Rescue, PO Box 15555, Phoenix, AZ
Age, Size, Sex, Breed: Senior, Medium, Male, Boston Terrier
Description: "You can fill out an adoption application online on our official website.Kingston is a nine year old medical rescue from…" Learn more
---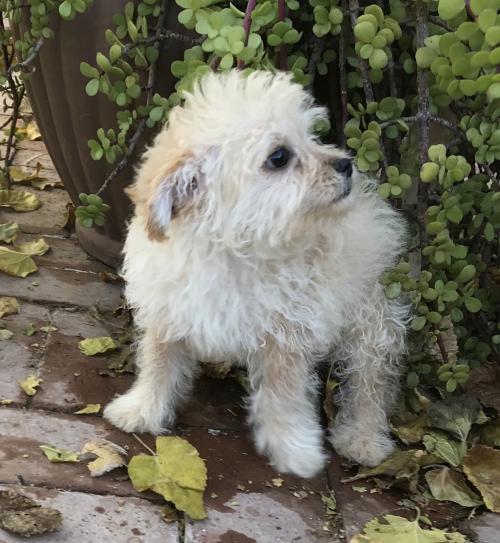 Name: Jewel
Species: Dog
Location: Az Ruff Roads Rescue, Phoenix, AZ
Age, Size, Sex, Breed: Baby, Small, Male, Poodle
Good With: Kids, dogs and cats
Description: "Jewel is a tiny 10 week old poodle mix male. He's basically a fluffy cotton ball bouncing around and playing…." Learn more
---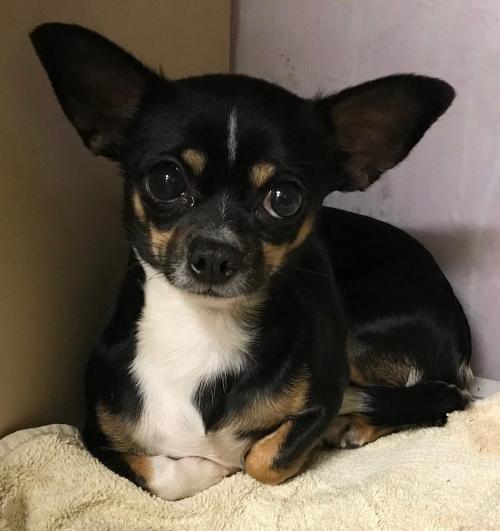 Name: Gabby- TINY
Species: Dog
Location: Az Ruff Roads Rescue, Phoenix, AZ
Age, Size, Sex, Breed: Young, Small, Female, Chihuahua
Good With: Kids, dogs and cats
Description: "Gabby is a female two-year-old tiny little 5 pound full-grown Chihuahua. She is very shy and will need a calm…" Learn more
---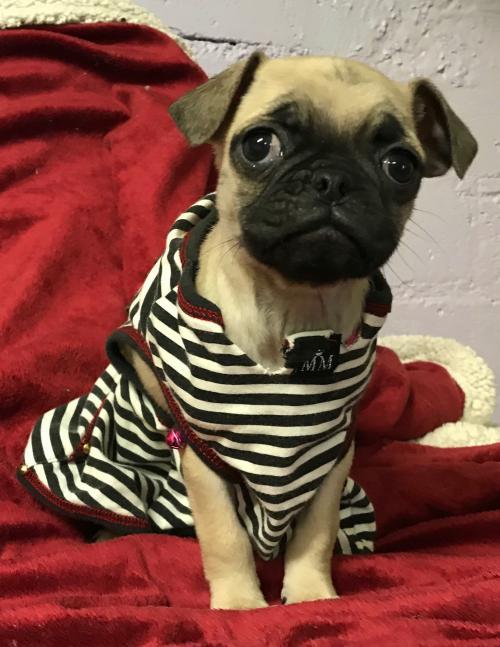 Name: NY Jets
Species: Dog
Location: Az Ruff Roads Rescue, Phoenix, AZ
Age, Size, Sex, Breed: Baby, Small, Male, Pug
Good With: Kids, dogs and cats
Description: "NY Jets was surrendered to us by the breeder as two of the pups in the litter got parvo and…" Learn more
---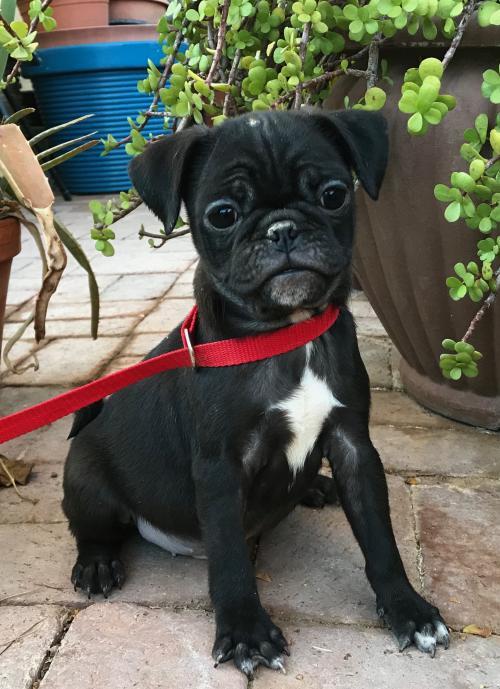 Name: Frankie
Species: Dog
Location: Az Ruff Roads Rescue, Phoenix, AZ
Age, Size, Sex, Breed: Baby, Small, Male, Pug
Good With: Kids, dogs and cats
Description: "Frankie was surrendered to us by the breeder as two of the pups in the litter got parvo and were…" Learn more
---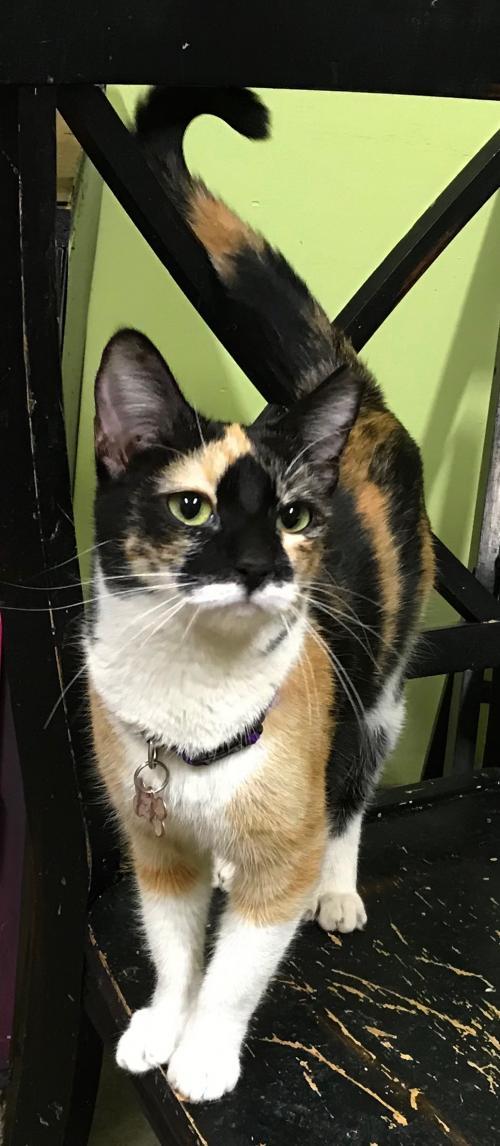 Name: Volis
Species: Cat
Location: Az Ruff Roads Rescue, Phoenix, AZ
Age, Size, Sex, Breed: Young, Small, Female, Calico
Good With: Kids, dogs and cats
Description: "Valis is an 8 month old female calico. Beautiful markings!! Super friendly and loves to be pet. She is good…" Learn more
---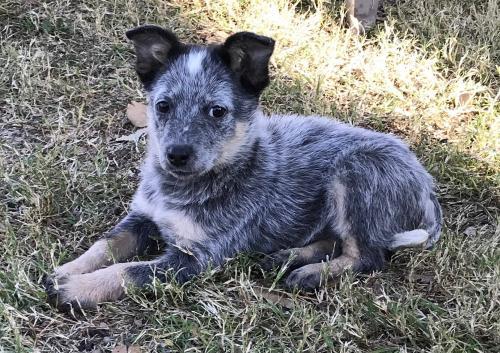 Name: Crikey
Species: Dog
Location: Az Ruff Roads Rescue, Phoenix, AZ
Age, Size, Sex, Breed: Baby, Medium, Female, Australian Cattle Dog / Blue Heeler
Good With: Kids, dogs and cats
Description: "Crikey is a 10 week old female Australian cattle dog/blue healer. Absolutely gorgeous markings. This puppy is adorable, super playful,…" Learn more
---
Name: Naula
Species: Dog
Location: Rockstar Canine Rescue And Sanctuary, Phoenix, AZ
Age, Size, Sex, Breed: Young, Medium, Female, Cattle Dog Shepherd Mix
Good With: Kids and dogs
Description: "Naula (Pronounced like Paula, with an "N") was an owner surrender due to too many dogs in the home and…" Learn more
---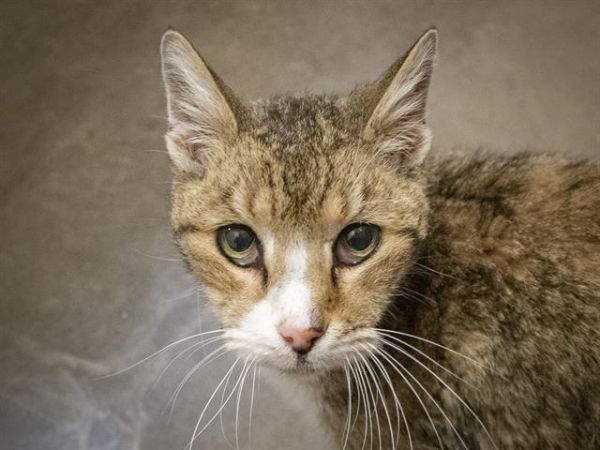 Name: A4526041
Species: Cat
Location: Mcacc West Valley Animal Care Center, 2500 S. 27th Avenue, Phoenix, AZ
Age, Size, Sex, Breed: Senior, Small, Male, Domestic Short Hair
---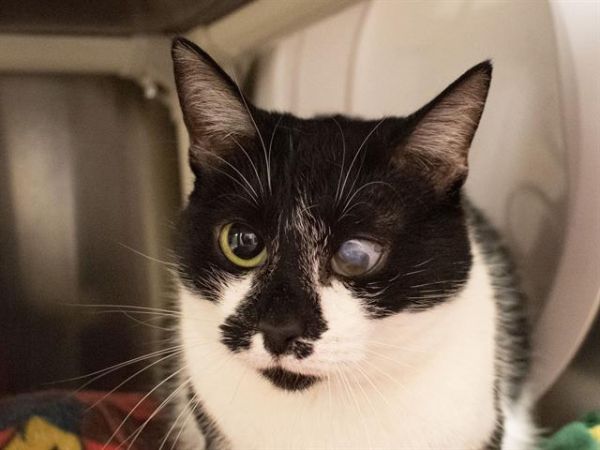 Name: SYLVIA
Species: Cat
Location: Mcacc West Valley Animal Care Center, 2500 S. 27th Avenue, Phoenix, AZ
Age, Size, Sex, Breed: Young, Small, Female, Domestic Short Hair
---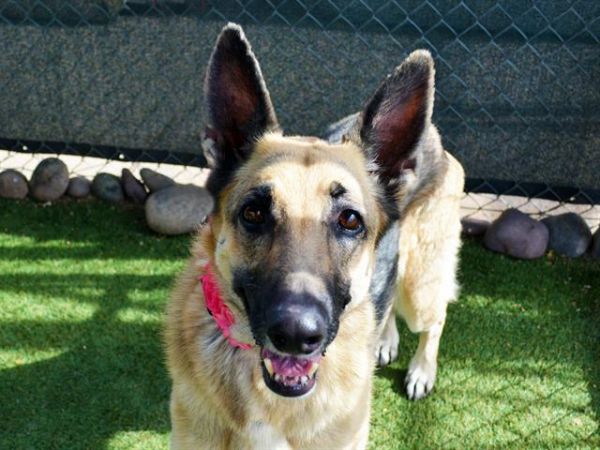 Name: ZENA
Species: Dog
Location: Mcacc West Valley Animal Care Center, 2500 S. 27th Avenue, Phoenix, AZ
Age, Size, Sex, Breed: Adult, Large, Female, German Shepherd Dog Mixed Breed Mix
---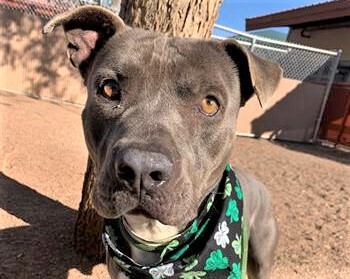 Name: BOGEY
Species: Dog
Location: Mcacc West Valley Animal Care Center, 2500 S. 27th Avenue, Phoenix, AZ
Age, Size, Sex, Breed: Young, Large, Male, German Shepherd Dog
---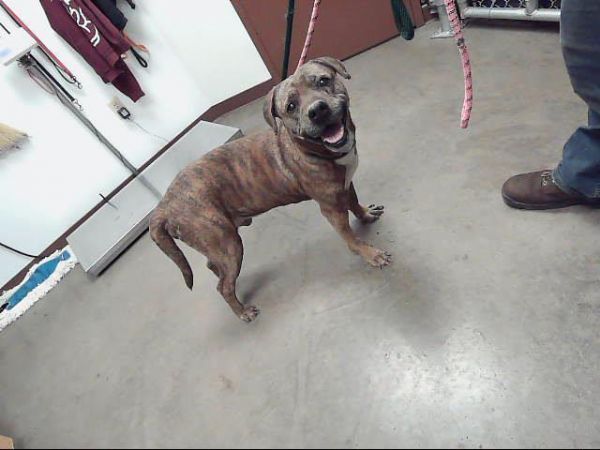 Name: TIGER
Species: Dog
Location: Mcacc West Valley Animal Care Center, 2500 S. 27th Avenue, Phoenix, AZ
Age, Size, Sex, Breed: Adult, Large, Male, Pit Bull Terrier
---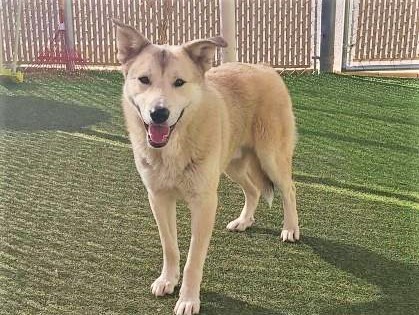 Name: FAIRBANKS
Species: Dog
Location: Mcacc West Valley Animal Care Center, 2500 S. 27th Avenue, Phoenix, AZ
Age, Size, Sex, Breed: Adult, Large, Male, Siberian Husky
---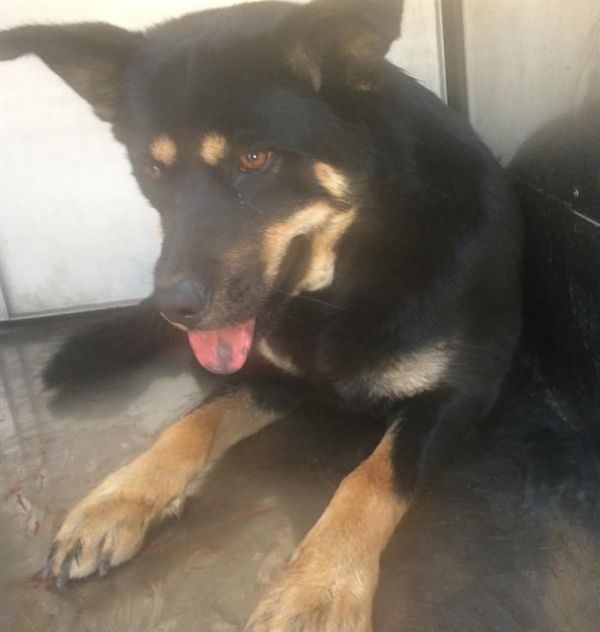 Name: WEDNESDAY
Species: Dog
Location: Mcacc West Valley Animal Care Center, 2500 S. 27th Avenue, Phoenix, AZ
Age, Size, Sex, Breed: Young, Large, Female, German Shepherd Dog
---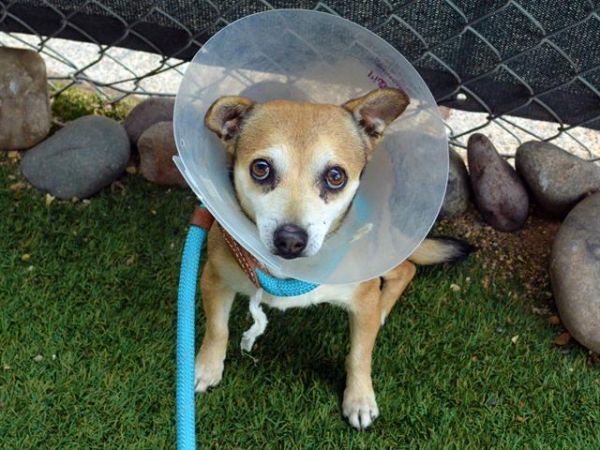 Name: REGAL
Species: Dog
Location: Mcacc West Valley Animal Care Center, 2500 S. 27th Avenue, Phoenix, AZ
Age, Size, Sex, Breed: Adult, Small, Male, Chihuahua Mixed Breed Mix
---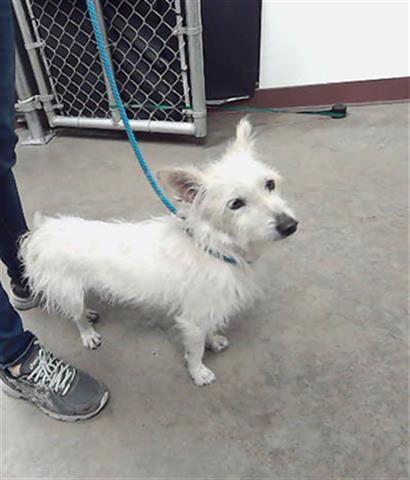 Name: PRINCE
Species: Dog
Location: Mcacc West Valley Animal Care Center, 2500 S. 27th Avenue, Phoenix, AZ
Age, Size, Sex, Breed: Adult, Small, Male, West Highland White Terrier / Westie Mixed Breed Mix
---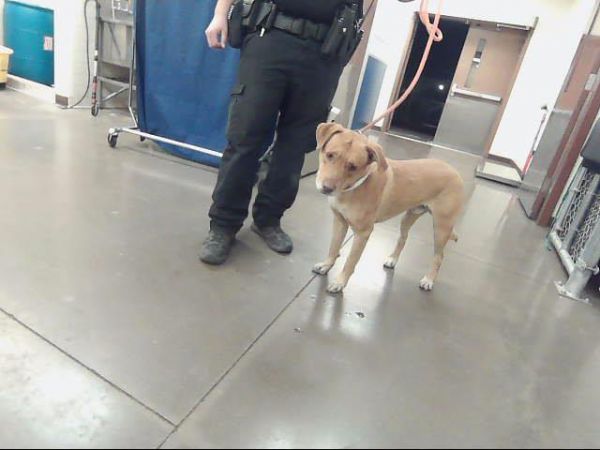 Name: LUTHER
Species: Dog
Location: Mcacc West Valley Animal Care Center, 2500 S. 27th Avenue, Phoenix, AZ
Age, Size, Sex, Breed: Young, Large, Male, Labrador Retriever Mixed Breed Mix
---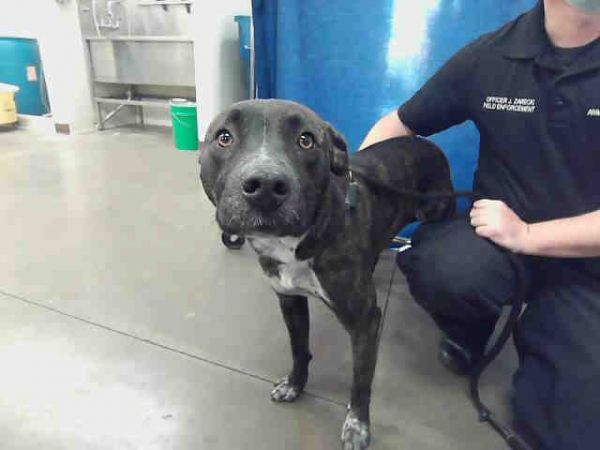 Name: ABAKUS
Species: Dog
Location: Mcacc West Valley Animal Care Center, 2500 S. 27th Avenue, Phoenix, AZ
Age, Size, Sex, Breed: Young, Large, Male, Pit Bull Terrier Mixed Breed Mix
---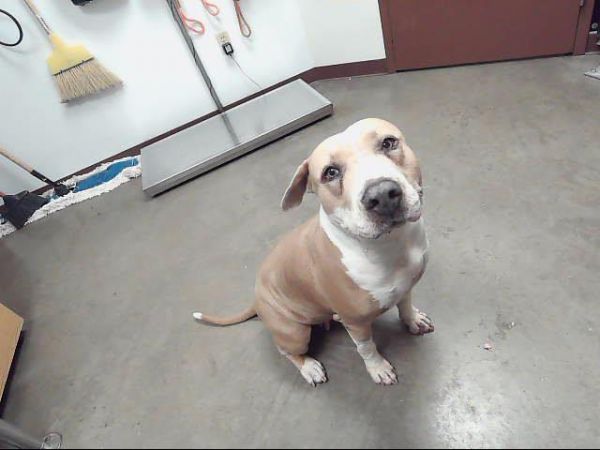 Name: LISA
Species: Dog
Location: Mcacc West Valley Animal Care Center, 2500 S. 27th Avenue, Phoenix, AZ
Age, Size, Sex, Breed: Adult, Large, Female, Pit Bull Terrier Mixed Breed Mix
---
Name: BOOMER
Species: Dog
Location: Mcacc West Valley Animal Care Center, 2500 S. 27th Avenue, Phoenix, AZ
Age, Size, Sex, Breed: Adult, Large, Male, Pit Bull Terrier
---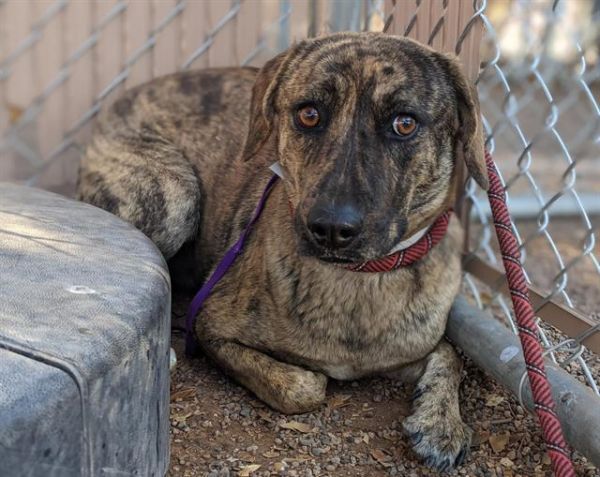 Name: RITTA
Species: Dog
Location: Mcacc West Valley Animal Care Center, 2500 S. 27th Avenue, Phoenix, AZ
Age, Size, Sex, Breed: Young, Large, Female, Labrador Retriever Mixed Breed Mix
---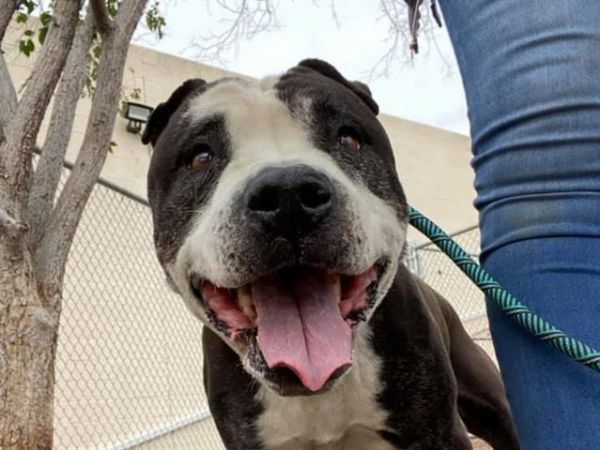 Name: BRENNAN
Species: Dog
Location: Mcacc West Valley Animal Care Center, 2500 S. 27th Avenue, Phoenix, AZ
Age, Size, Sex, Breed: Adult, Large, Male, Pit Bull Terrier
---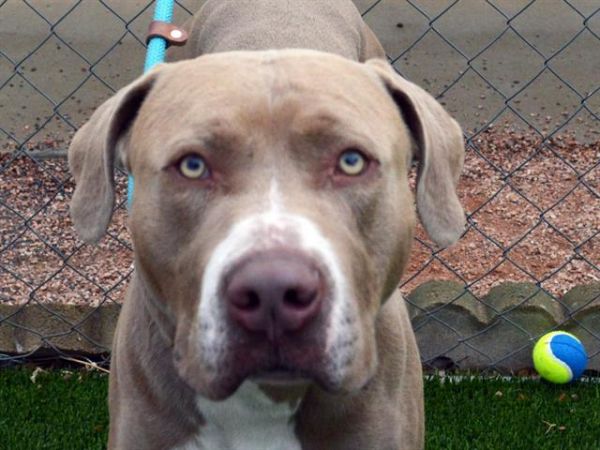 Name: HUNK
Species: Dog
Location: Mcacc West Valley Animal Care Center, 2500 S. 27th Avenue, Phoenix, AZ
Age, Size, Sex, Breed: Adult, Large, Male, American Staffordshire Terrier
---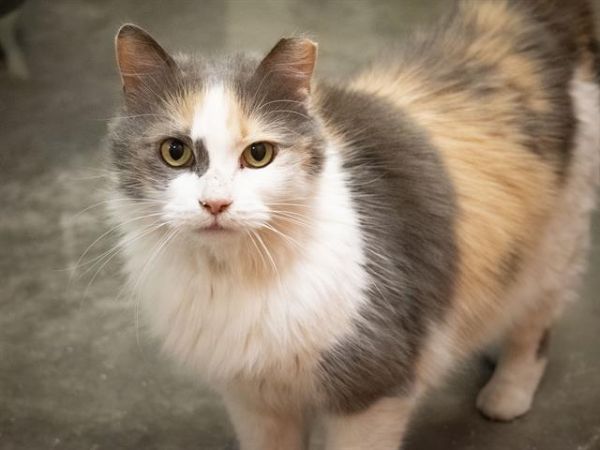 Name: KIKI
Species: Cat
Location: Mcacc West Valley Animal Care Center, 2500 S. 27th Avenue, Phoenix, AZ
Age, Size, Sex, Breed: Senior, Small, Female, Domestic Medium Hair
---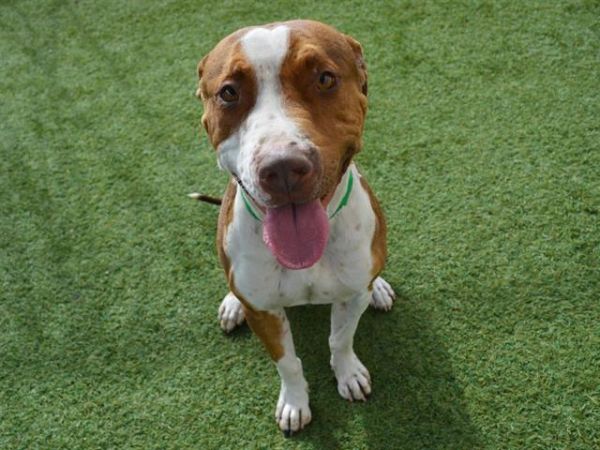 Name: ABANU
Species: Dog
Location: Mcacc West Valley Animal Care Center, 2500 S. 27th Avenue, Phoenix, AZ
Age, Size, Sex, Breed: Young, Large, Male, Pit Bull Terrier
---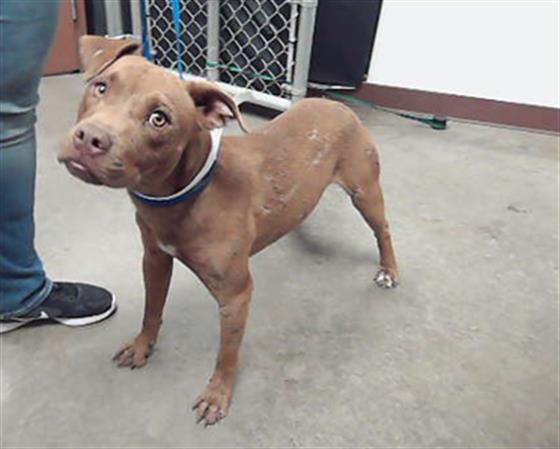 Name: CORKY
Species: Dog
Location: Mcacc West Valley Animal Care Center, 2500 S. 27th Avenue, Phoenix, AZ
Age, Size, Sex, Breed: Young, Large, Male, Pit Bull Terrier Mixed Breed Mix
---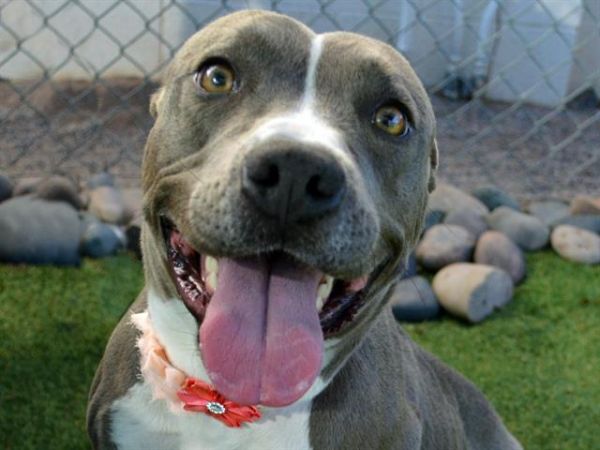 Name: ABALINA
Species: Dog
Location: Mcacc West Valley Animal Care Center, 2500 S. 27th Avenue, Phoenix, AZ
Age, Size, Sex, Breed: Young, Large, Female, Pit Bull Terrier Mixed Breed Mix
---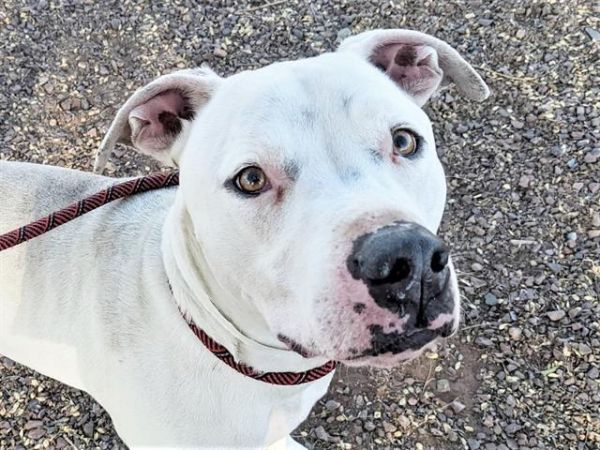 Name: CHOPPER
Species: Dog
Location: Mcacc West Valley Animal Care Center, 2500 S. 27th Avenue, Phoenix, AZ
Age, Size, Sex, Breed: Young, Large, Male, Pit Bull Terrier Mixed Breed Mix
---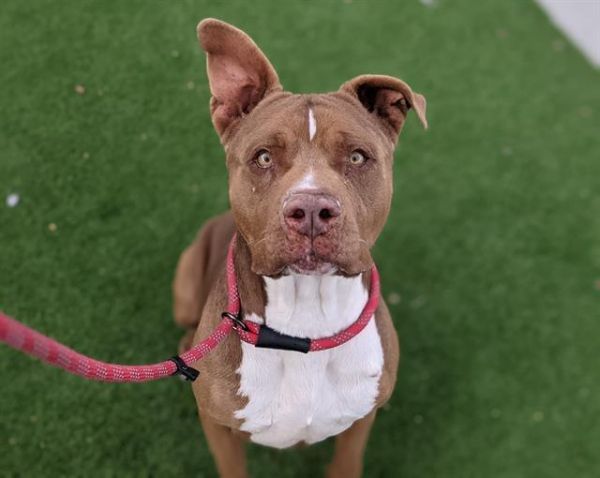 Name: LEEROY
Species: Dog
Location: Mcacc West Valley Animal Care Center, 2500 S. 27th Avenue, Phoenix, AZ
Age, Size, Sex, Breed: Adult, Large, Male, Pit Bull Terrier
---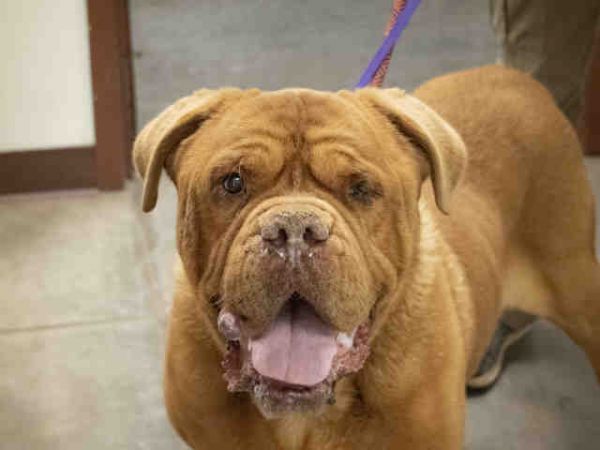 Name: EVANDER
Species: Dog
Location: Mcacc West Valley Animal Care Center, 2500 S. 27th Avenue, Phoenix, AZ
Age, Size, Sex, Breed: Adult, Large, Male, Bullmastiff
---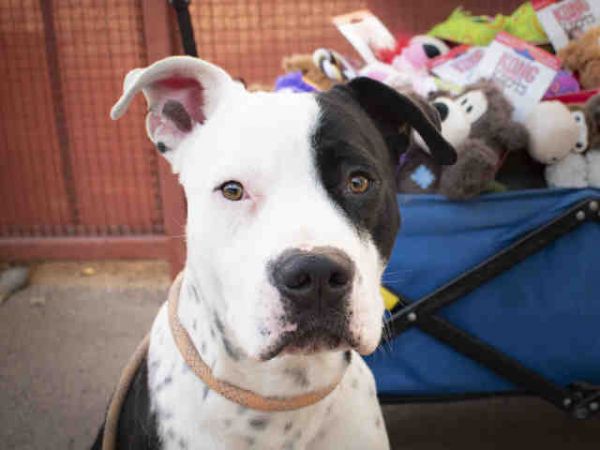 Name: OLIVER
Species: Dog
Location: Mcacc West Valley Animal Care Center, 2500 S. 27th Avenue, Phoenix, AZ
Age, Size, Sex, Breed: Young, Large, Male, Pit Bull Terrier
---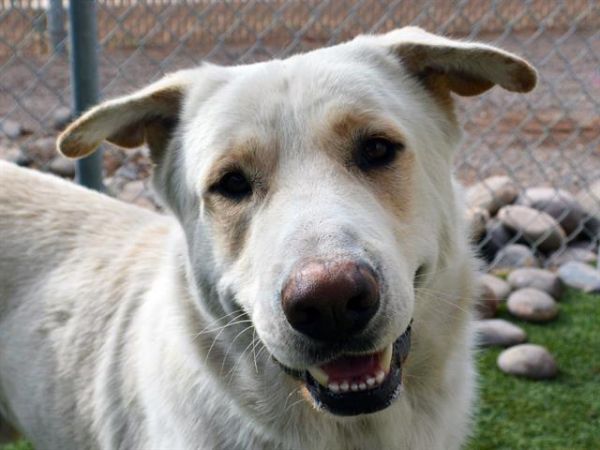 Name: SCHNELL
Species: Dog
Location: Mcacc West Valley Animal Care Center, 2500 S. 27th Avenue, Phoenix, AZ
Age, Size, Sex, Breed: Young, Large, Male, German Shepherd Dog
---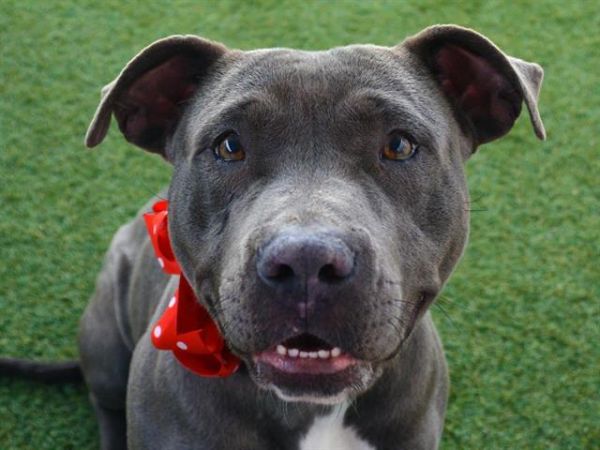 Name: FRIDAY
Species: Dog
Location: Mcacc West Valley Animal Care Center, 2500 S. 27th Avenue, Phoenix, AZ
Age, Size, Sex, Breed: Young, Large, Female, Pit Bull Terrier
---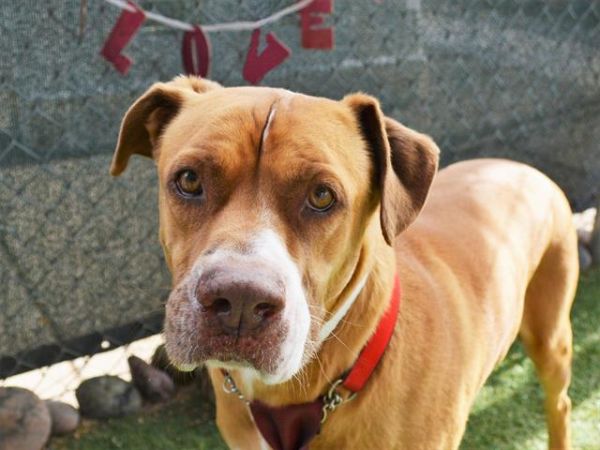 Name: CHARLIE
Species: Dog
Location: Mcacc West Valley Animal Care Center, 2500 S. 27th Avenue, Phoenix, AZ
Age, Size, Sex, Breed: Adult, Large, Male, Pit Bull Terrier Mixed Breed Mix
---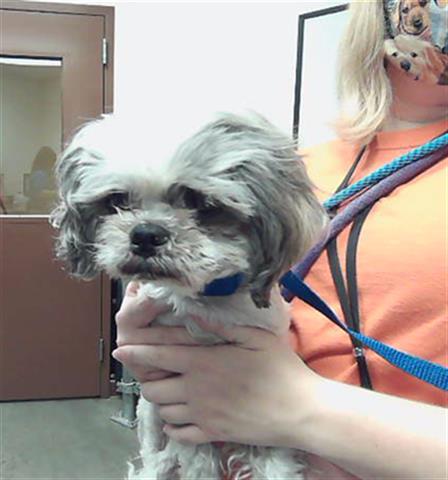 Name: BIJOU
Species: Dog
Location: Mcacc West Valley Animal Care Center, 2500 S. 27th Avenue, Phoenix, AZ
Age, Size, Sex, Breed: Senior, Small, Female, Shih Tzu Mixed Breed Mix
---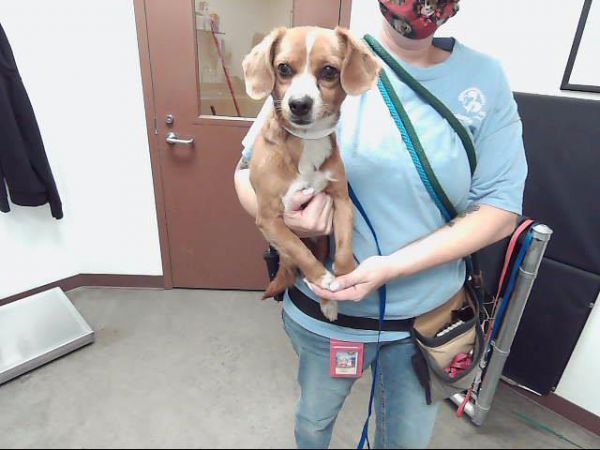 Name: DUSTY
Species: Dog
Location: Mcacc West Valley Animal Care Center, 2500 S. 27th Avenue, Phoenix, AZ
Age, Size, Sex, Breed: Adult, Small, Male, Chihuahua Beagle Mix
---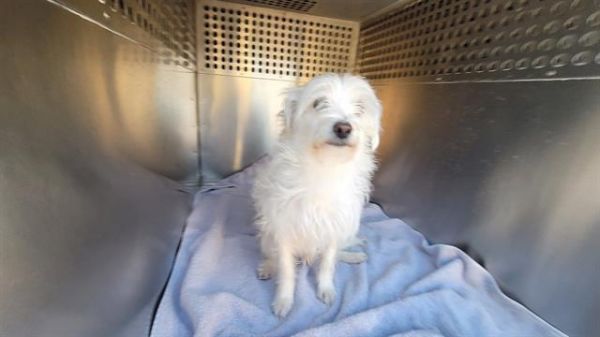 Name: CARTER
Species: Dog
Location: Mcacc West Valley Animal Care Center, 2500 S. 27th Avenue, Phoenix, AZ
Age, Size, Sex, Breed: Adult, Small, Male, Maltese
---
Name: BONO
Species: Dog
Location: Mcacc West Valley Animal Care Center, 2500 S. 27th Avenue, Phoenix, AZ
Age, Size, Sex, Breed: Adult, Large, Male, Pit Bull Terrier Mixed Breed Mix
---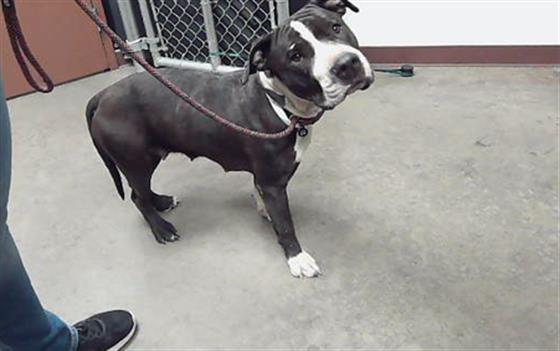 Name: CINDER
Species: Dog
Location: Mcacc West Valley Animal Care Center, 2500 S. 27th Avenue, Phoenix, AZ
Age, Size, Sex, Breed: Adult, Large, Female, Pit Bull Terrier
---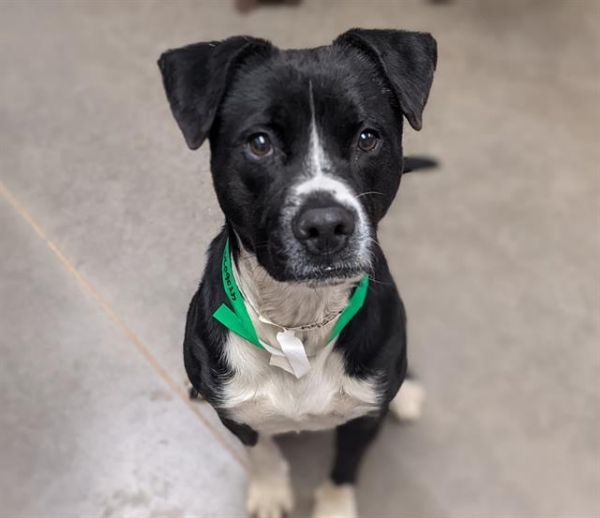 Name: MAX
Species: Dog
Location: Mcacc West Valley Animal Care Center, 2500 S. 27th Avenue, Phoenix, AZ
Age, Size, Sex, Breed: Young, Large, Male, Pit Bull Terrier Mixed Breed Mix
---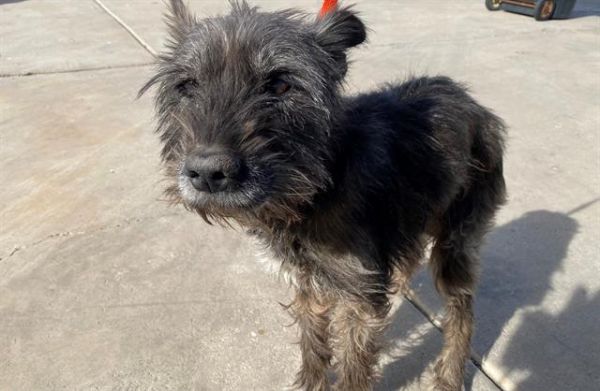 Name: BOB MARLEY
Species: Dog
Location: Mcacc West Valley Animal Care Center, 2500 S. 27th Avenue, Phoenix, AZ
Age, Size, Sex, Breed: Adult, Small, Male, Schnauzer Fox Terrier Mix
---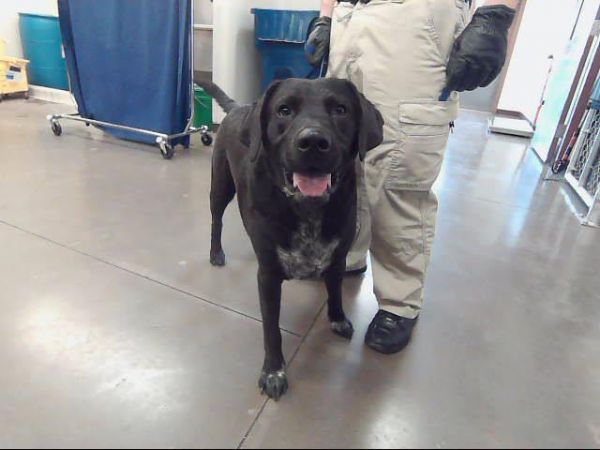 Name: CONAN
Species: Dog
Location: Mcacc West Valley Animal Care Center, 2500 S. 27th Avenue, Phoenix, AZ
Age, Size, Sex, Breed: Adult, Large, Male, Labrador Retriever Pointer Mix
---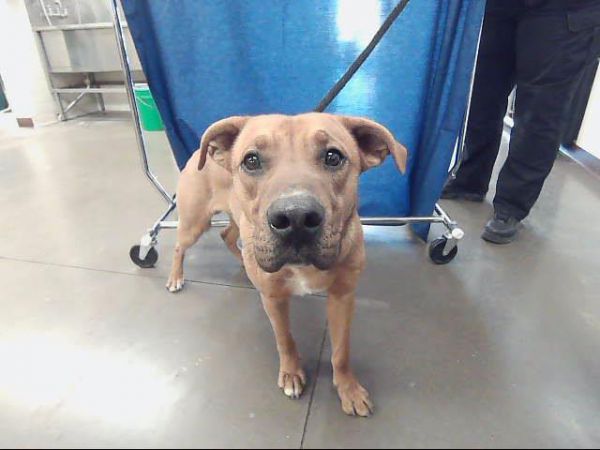 Name: HUNTER
Species: Dog
Location: Mcacc West Valley Animal Care Center, 2500 S. 27th Avenue, Phoenix, AZ
Age, Size, Sex, Breed: Young, Large, Male, Australian Shepherd
---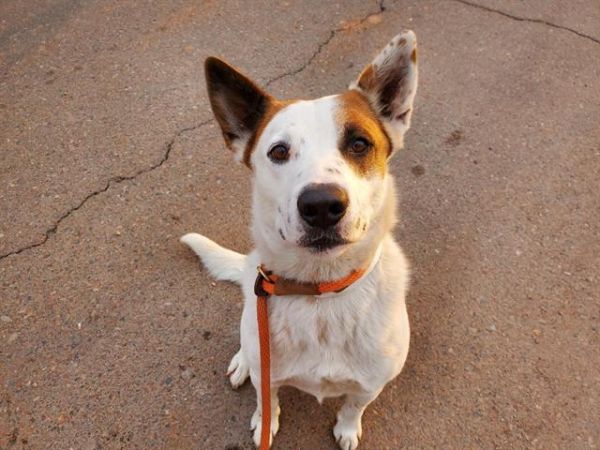 Name: MAX
Species: Dog
Location: Mcacc West Valley Animal Care Center, 2500 S. 27th Avenue, Phoenix, AZ
Age, Size, Sex, Breed: Adult, Large, Male, Australian Cattle Dog / Blue Heeler Mixed Breed Mix
---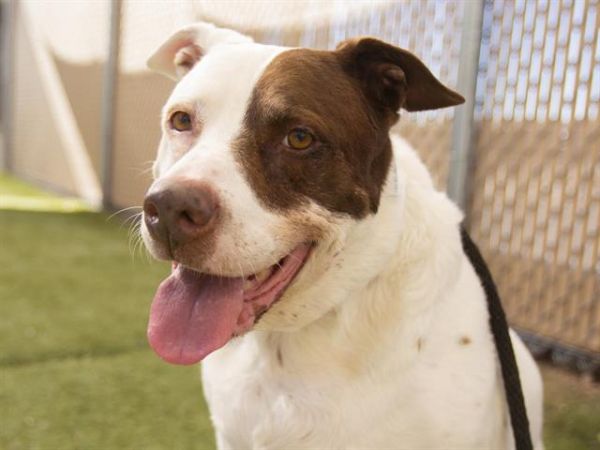 Name: HALO
Species: Dog
Location: Mcacc West Valley Animal Care Center, 2500 S. 27th Avenue, Phoenix, AZ
Age, Size, Sex, Breed: Adult, Large, Female, Labrador Retriever Mixed Breed Mix
---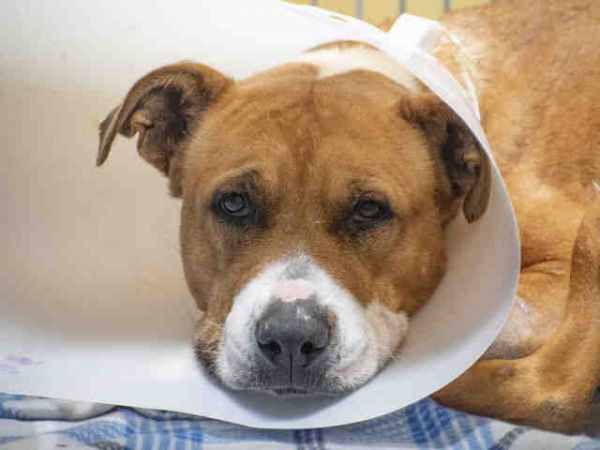 Name: STACY
Species: Dog
Location: Mcacc West Valley Animal Care Center, 2500 S. 27th Avenue, Phoenix, AZ
Age, Size, Sex, Breed: Adult, Large, Female, Labrador Retriever Pit Bull Terrier Mix
---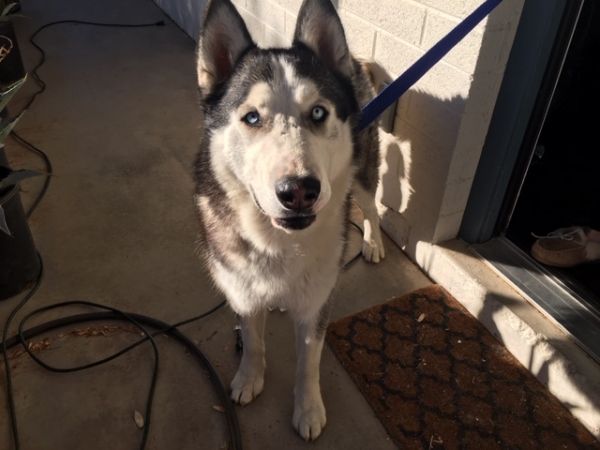 Name: RASPUTIN
Species: Dog
Location: Mcacc West Valley Animal Care Center, 2500 S. 27th Avenue, Phoenix, AZ
Age, Size, Sex, Breed: Young, Large, Male, Alaskan Malamute
---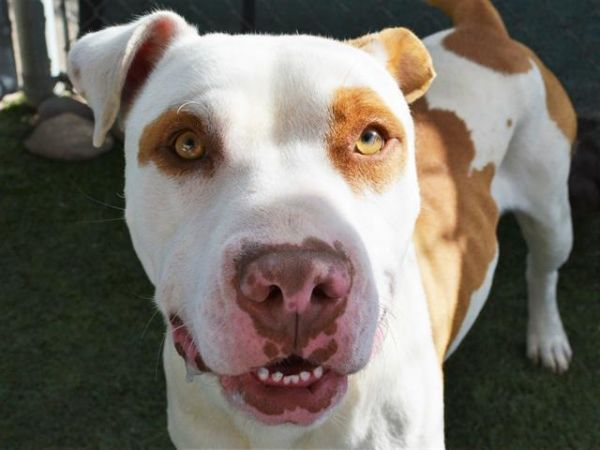 Name: FRANK
Species: Dog
Location: Mcacc West Valley Animal Care Center, 2500 S. 27th Avenue, Phoenix, AZ
Age, Size, Sex, Breed: Young, Large, Male, Pit Bull Terrier
---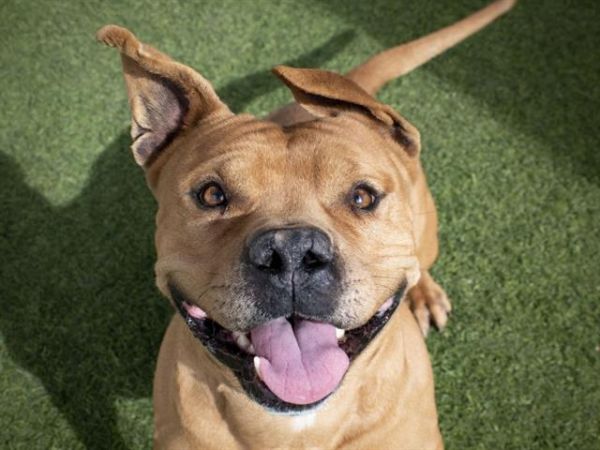 Name: CARMELLO
Species: Dog
Location: Mcacc West Valley Animal Care Center, 2500 S. 27th Avenue, Phoenix, AZ
Age, Size, Sex, Breed: Adult, Large, Male, Pit Bull Terrier
---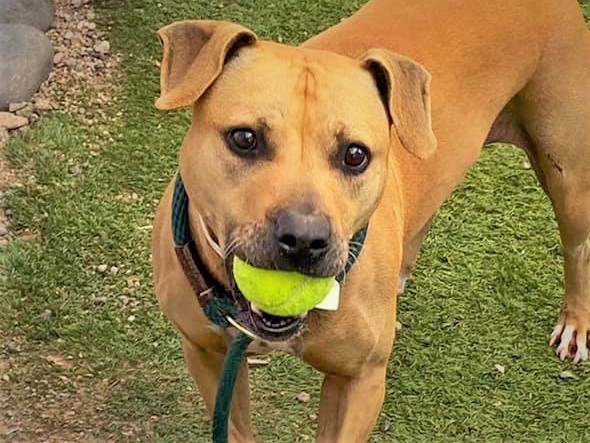 Name: CARMELLA
Species: Dog
Location: Mcacc West Valley Animal Care Center, 2500 S. 27th Avenue, Phoenix, AZ
Age, Size, Sex, Breed: Adult, Large, Female, Pit Bull Terrier Shar-Pei Mix
---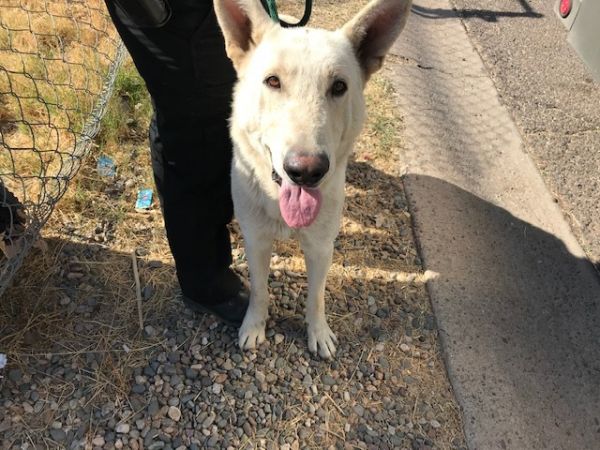 Name: BUBBA
Species: Dog
Location: Mcacc West Valley Animal Care Center, 2500 S. 27th Avenue, Phoenix, AZ
Age, Size, Sex, Breed: Young, Large, Male, German Shepherd Dog Mixed Breed Mix
---