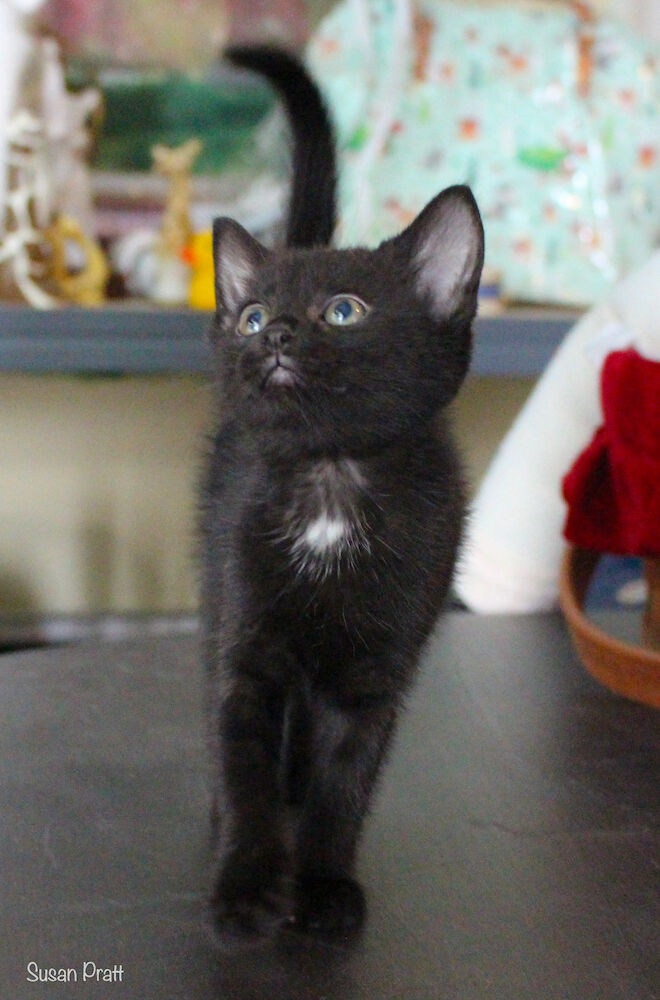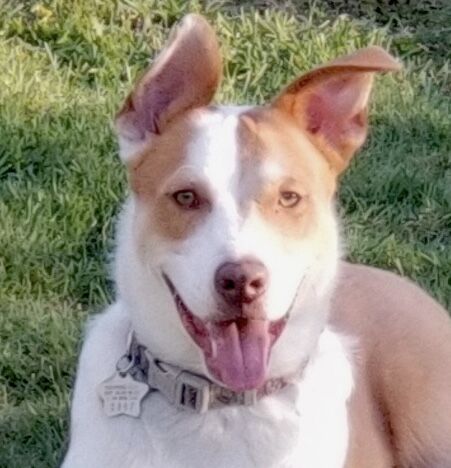 Waylon, American Staffordshire terrier/Australian shepherd mix
Waylon is an American Staffordshire terrier and Australian shepherd mix. He is high energy. He needs a family with a fenced yard and high activity level. He is a big boy and still growing. He understand lots of commands and aims to please his owner. He loves car rides and will play fetch his tennis ball for hours. He also has his own soccer ball that he plays with. Waylon gets excited and jumps, therefore is not recommended for young children. He is also picky about whom his dog friends are and would need to meet new dogs. Waylon is completely up to date medically.
Luna, domestic shorthair
Luna is a lot like her sister Bumi, only a tad bit more adventurous. She is very cuddly and loves to purr. The only difference in the cute sisters is that Luna has a little white patch under her neck. We would like Luna and her sister Bumi to go together. Since Luna is not old enough for her spay yet she would have to remain in Bedford or a contiguous county. She is also not old enough for her rabies shot but could get it at the time of her spay. Luna is up to date on her other shots and is microchipped.