Want to add a new member to your family and do something good for the world at the same time? Consider adopting a dog, cat or other animal from a local shelter. Despite the ongoing coronavirus pandemic, facilities in and around Haddonfield-Haddon Township have dogs, cats and other animals ready and waiting to be adopted.
Across New Jersey, there are thousands of dogs, cats and other animals of all ages without a home — and many of them are located in your area. In the search for an adorable new family pet, consider starting at a local adoption center like Almost Home Animal Shelter, where Falkor the dog is waiting patiently. If you aren't sure if you have time to take care of a pet year round, many shelters also offer opportunities to foster pets until they are placed in permanent homes.
If you need some help in your search, Patch and Petfinder have you covered. We create a list each week of all the pets recently put up for adoption in your area. If you're a dog person, you might like Allie, a Hound up for adoption. Or if cats are more your thing, there are several great cats available, too. Click on any listing for more information, or to start the adoption process.
Editor's note: This list was automatically generated using data compiled by Petfinder. Please report any errors or other feedback to [email protected]
Name: Allie
Species: Dog
Location: Woof Love Animal Rescue Inc, Collingswood, NJ
Age, Size, Sex, Breed: Baby, Medium, Female, Hound
Description: "To apply for Allie and for more information please email [email protected] (mailto:[email protected]) Meet Allie, a sweet and funny six-month old…" Learn more
---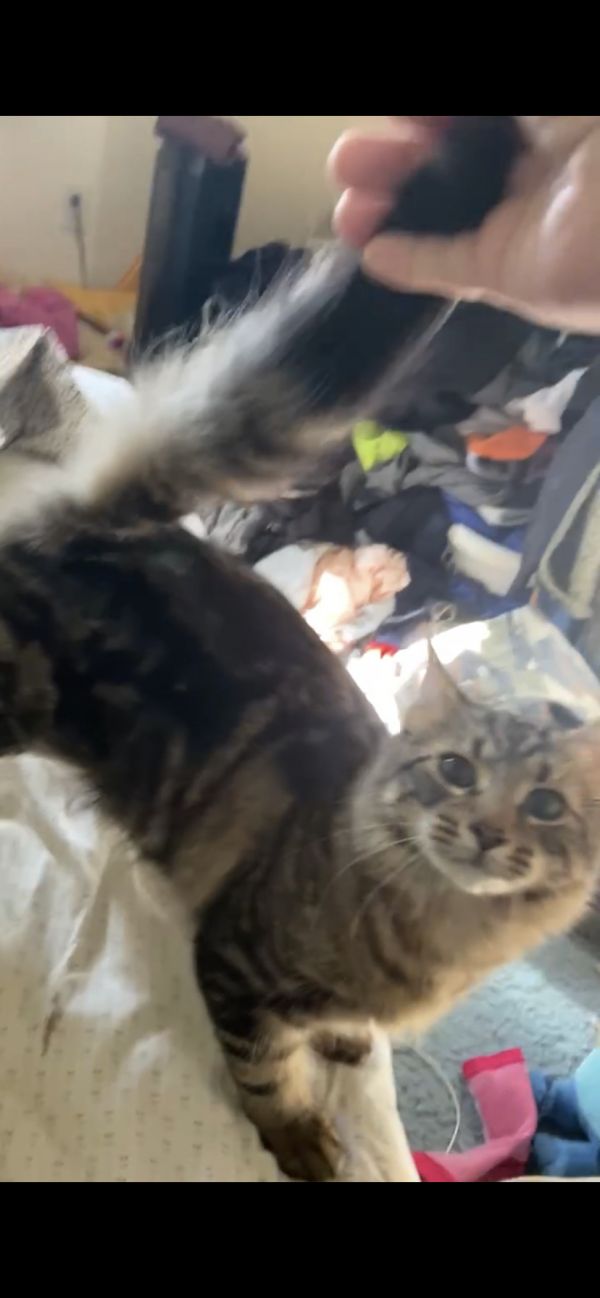 Name: Hashbrown
Species: Cat
Location: Purely Positive Pets Rescue Inc, Cherry Hill, NJ
Age, Size, Sex, Breed: Baby, Large, Male, Domestic Medium Hair Maine Coon Mix
Good With: Kids, dogs and cats
Description: "Hashi is adoption pending. 1/25/21 Hashbrown, Hashi, is Tator Tot's littermate. He is triple her size and will need daily…" Learn more
---
Name: Georgia
Species: Cat
Location: Furrever Friends Rescue And Volunteers Inc, PetsMart, Woodbury, NJ
Age, Size, Sex, Breed: Adult, Medium, Female, Domestic Short Hair
Good With: Dogs and cats
Description: "You can fill out an adoption application online on our official website." Learn more
---
Name: Falkor
Species: Dog
Location: Almost Home Animal Shelter, 9140C Pennsauken Highway, Pennsauken, NJ
Age, Size, Sex, Breed: Young, Large, Male, Husky
---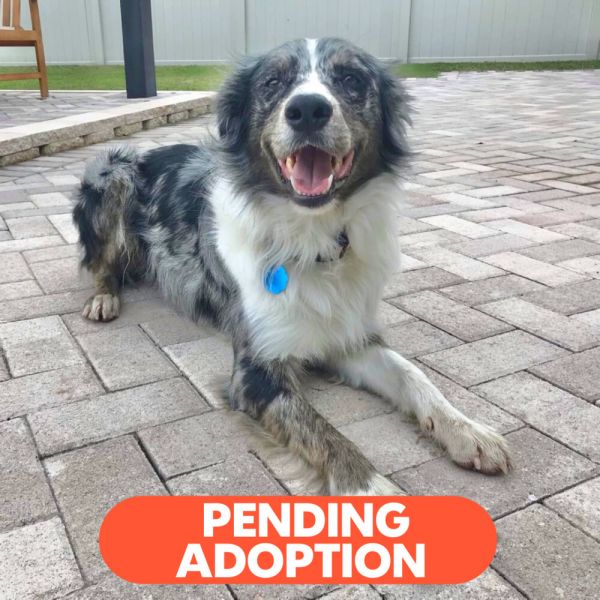 Name: Jaffa (Maverick)
Species: Dog
Location: Matchdog Rescue, Marlton, NJ
Age, Size, Sex, Breed: Adult, Large, Male, Australian Shepherd
Good With: Kids, dogs and cats
Description: "If you love decadent, delicious, and delightful desserts, then MatchDog has your dish! Welcome the Cutie Pie Pups – chock…" Learn more
---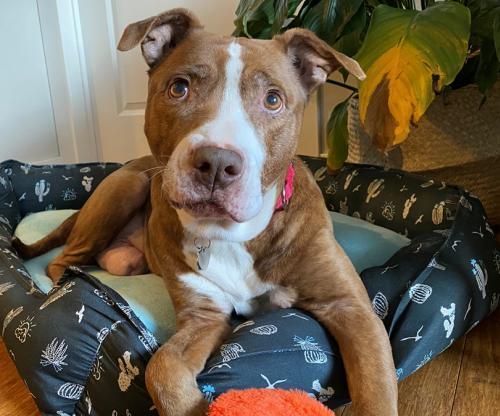 Name: Bart
Species: Dog
Location: Paws Philadelphia Animal Welfare Society, 100 N. 2nd Street, Philadelphia, PA
Age, Size, Sex, Breed: Adult, Large, Male, Mixed Breed
Good With: Kids and dogs
Description: "Meet Bart! Bart is an 8 year old mixed breed dog who weighs around 55 pounds. He is an older…" Learn more
---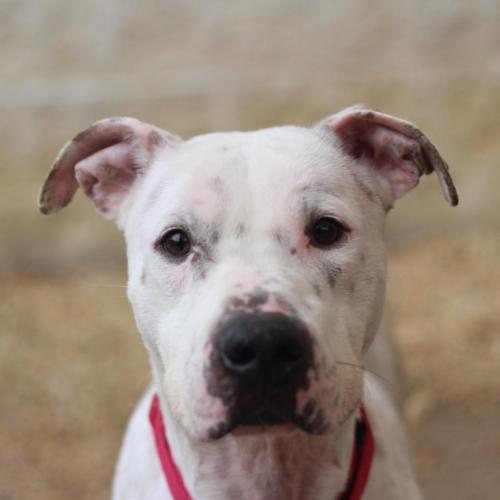 Name: Jackson Pawlock
Species: Dog
Location: Paws Philadelphia Animal Welfare Society, 100 N. 2nd Street, Philadelphia, PA
Age, Size, Sex, Breed: Young, Large, Male, Mixed Breed
Good With: Cats
Description: "Meet Jackson Pawlock: a sweet and sensitive young "lap dog" looking for an adult-only home to call his own! This…" Learn more
---
Name: Penn and Teller **Bonded Pair**
Species: Cat
Location: Paws Philadelphia Animal Welfare Society, 100 N. 2nd Street, Philadelphia, PA
Age, Size, Sex, Breed: Young, Large, Male, Domestic Short Hair
Good With: Dogs and cats
Description: "Penn and Teller are ready to take the stage at home with you and show you a magic act like…" Learn more
---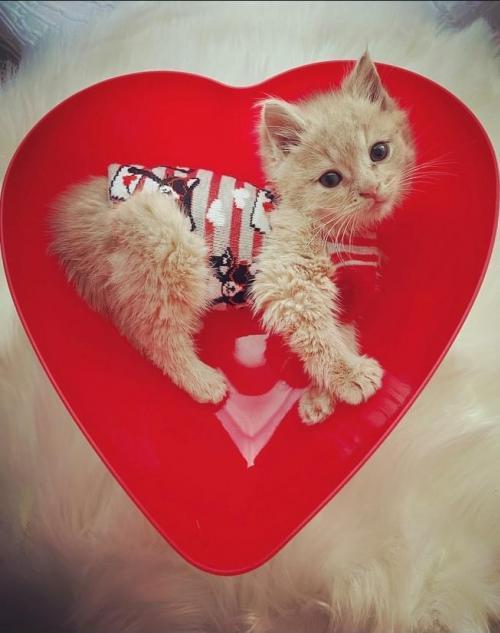 Name: Hugh Jackman
Species: Cat
Location: One Love Animal Rescue Group Inc, Blackwood, NJ
Age, Size, Sex, Breed: Baby, Medium, Male, Domestic Short Hair
Good With: Kids, dogs and cats
Description: "SPECIAL NEEDS Hugh Jackman aka #SuperHUGH was born with cerebellar hypoplasia- a permanent neurological condition that affects his balance, ability…" Learn more
---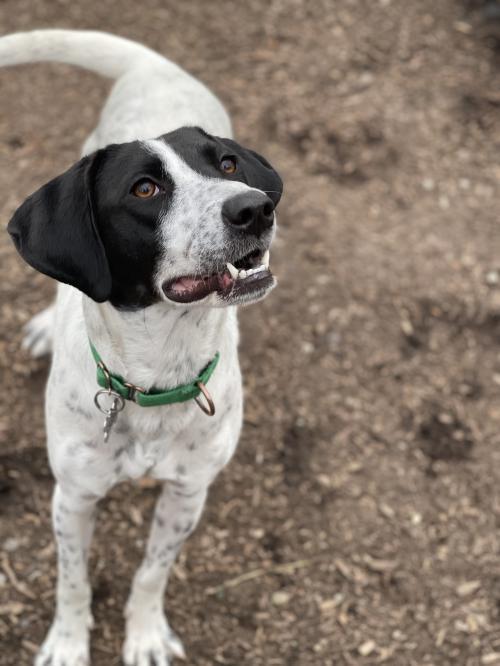 Name: CASI
Species: Dog
Location: One Love Animal Rescue Group Inc, Blackwood, NJ
Age, Size, Sex, Breed: Young, Medium, Female, Pointer Spaniel Mix
Good With: Kids and dogs
Description: "Casi is a very sweet stray from VA that was saved by One Love Animal Rescue. At 18 months and…" Learn more
---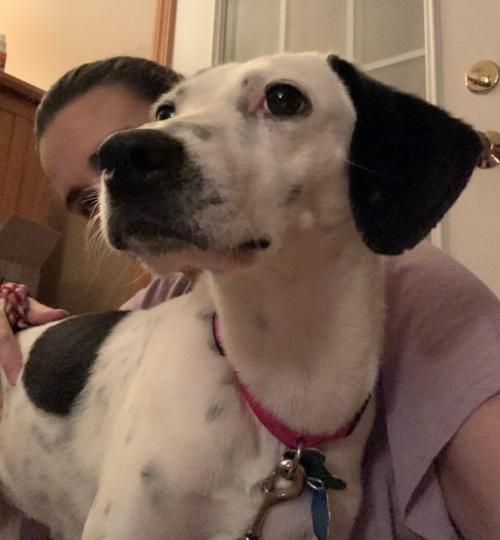 Name: Mazy
Species: Dog
Location: One Love Animal Rescue Group Inc, Blackwood, NJ
Age, Size, Sex, Breed: Young, Medium, Female, Pointer Hound Mix
Description: "Meet Mazy an exuberant 7 month-old , energetic and spirited young lady who has a strong curiosity of the home…" Learn more
---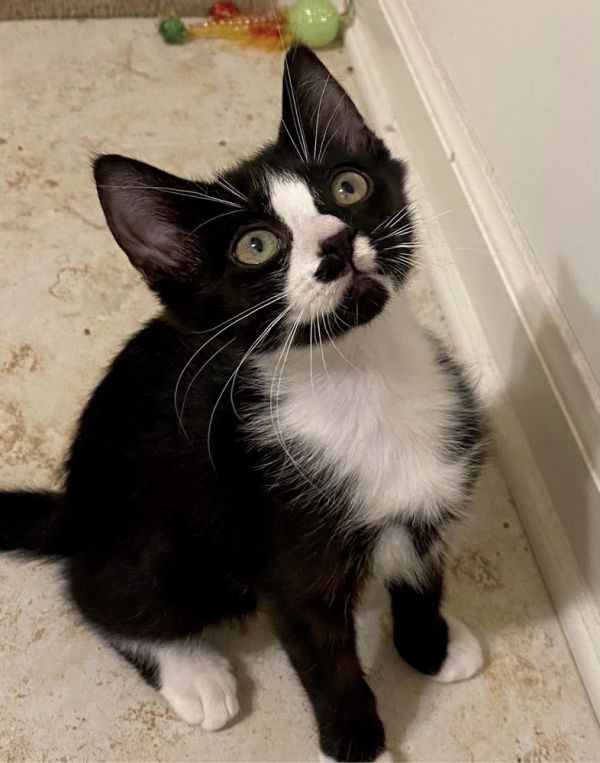 Name: Peabody cinna5
Species: Cat
Location: Randalls Rescue, Mount Laurel, NJ
Age, Size, Sex, Breed: Baby, Small, Male, Domestic Short Hair
Good With: Kids and cats
Description: "Meet Peabody !! This spunky tuxedo kitten loves his toys and his food! His purr motor starts running as soon…" Learn more
---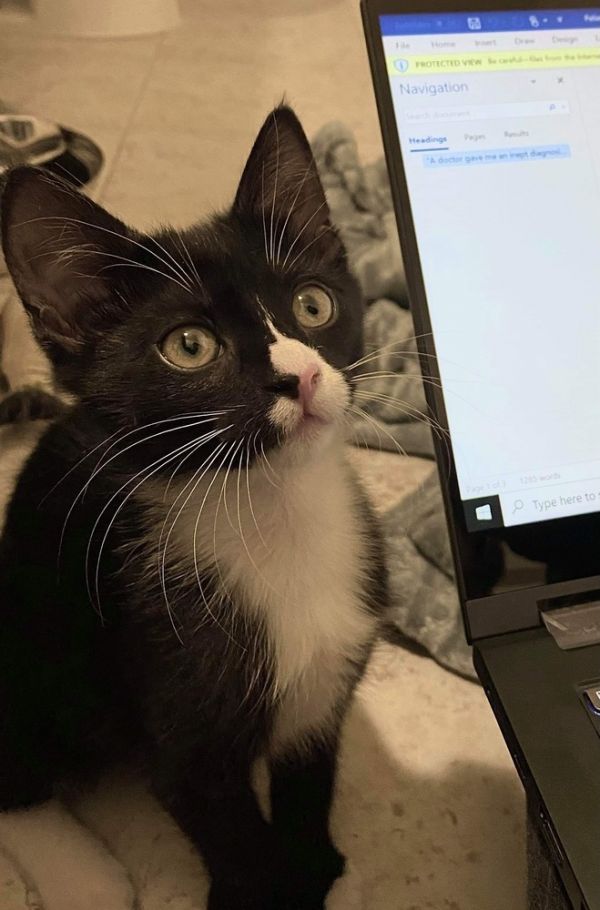 Name: Pogo cinna5
Species: Cat
Location: Randalls Rescue, Mount Laurel, NJ
Age, Size, Sex, Breed: Baby, Small, Male, Domestic Short Hair
Good With: Kids and cats
Description: "Meet Pogo! This aptly-named tuxedo boy is always jumping around to chase his toys or wrestle his brothers. Though he…" Learn more
---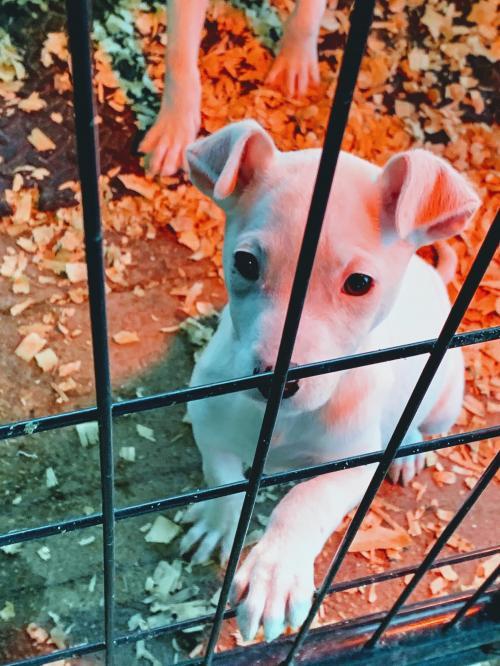 Name: puppy
Species: Dog
Location: Animal Sanctuary Society Inc, P.O. Box 24, Mount Laurel, NJ
Age, Size, Sex, Breed: Baby, Medium, Female, Labrador Retriever
Good With: Kids, dogs and cats
Description: "Animal Sanctuary Society, Inc. PO Box 24 Mt. Laurel, NJ 08054856-642-0004http://www.animalsanctuarysociety.org/ Sweet, gentle, beautiful Shirley. Please fill out an application…" Learn more
---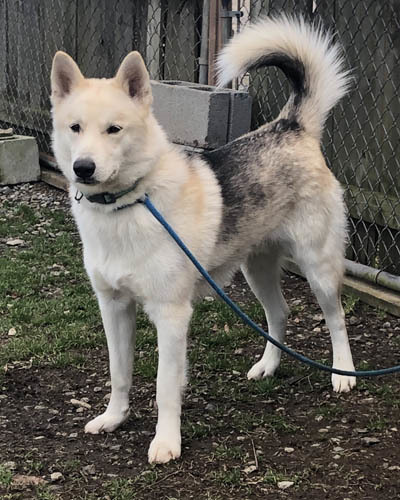 Name: LUCA
Species: Dog
Location: Animal Sanctuary Society Inc, P.O. Box 24, Mount Laurel, NJ
Age, Size, Sex, Breed: Young, Large, Male, Labrador Retriever
Good With: Kids and dogs
Description: "Animal Sanctuary Society, Inc. PO Box 24 Mt. Laurel, NJ 08054856-642-0004http://www.animalsanctuarysociety.org/ Luca is a beautiful 11 month old 70 lb…" Learn more
---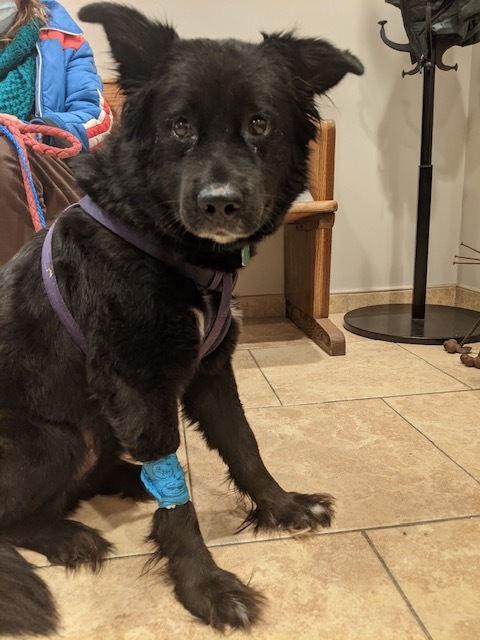 Name: Bella
Species: Dog
Location: Animal Sanctuary Society Inc, P.O. Box 24, Mount Laurel, NJ
Age, Size, Sex, Breed: Young, Medium, Female, Shepherd
Good With: Kids and dogs
Description: "Animal Sanctuary Society, Inc. PO Box 24 Mt. Laurel, NJ 08054856-642-0004http://www.animalsanctuarysociety.org/Such a sweet girl. Dear sweet Bella is missing her…" Learn more
---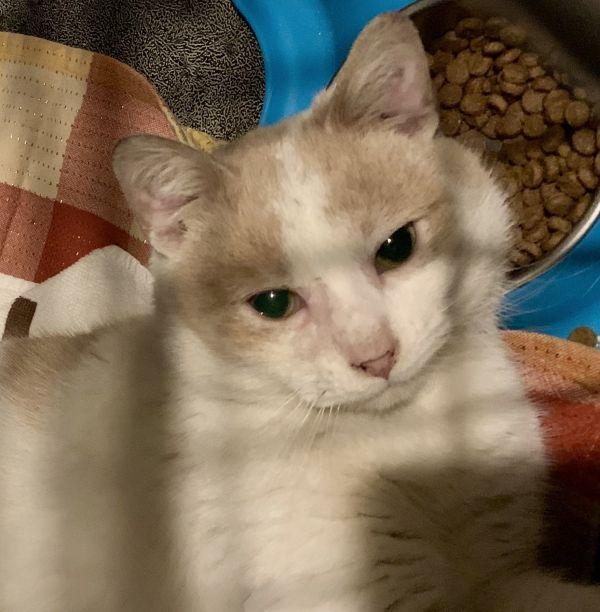 Name: Amal
Species: Cat
Location: Stray Cat Relief Fund, PO Box 54845, Philadelphia, PA
Age, Size, Sex, Breed: Young, Medium, Male, Domestic Short Hair
Good With: Kids and cats
Description: "This is Amal! This sweet little guy is very cuddly, gentle and lovable. He was seen on the same S…." Learn more
---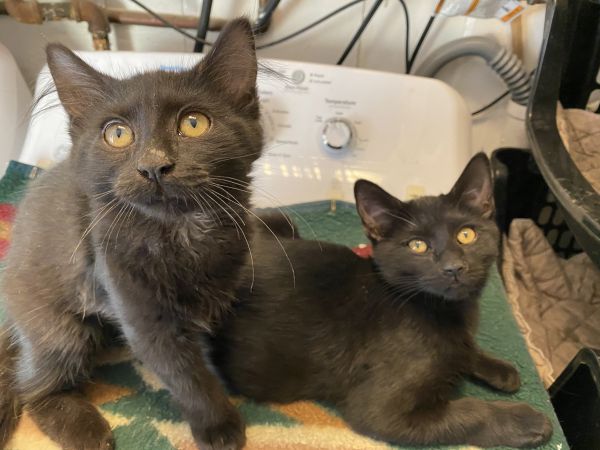 Name: Merlin and Pywacket
Species: Cat
Location: Stray Cat Relief Fund, PO Box 54845, Philadelphia, PA
Age, Size, Sex, Breed: Baby, Small, Male, Domestic Short Hair
Good With: Kids, dogs and cats
Description: "Meet this adorable mini house panther kitten duo Merlin & Pywacket! They are social, love people, and will take charge…" Learn more
---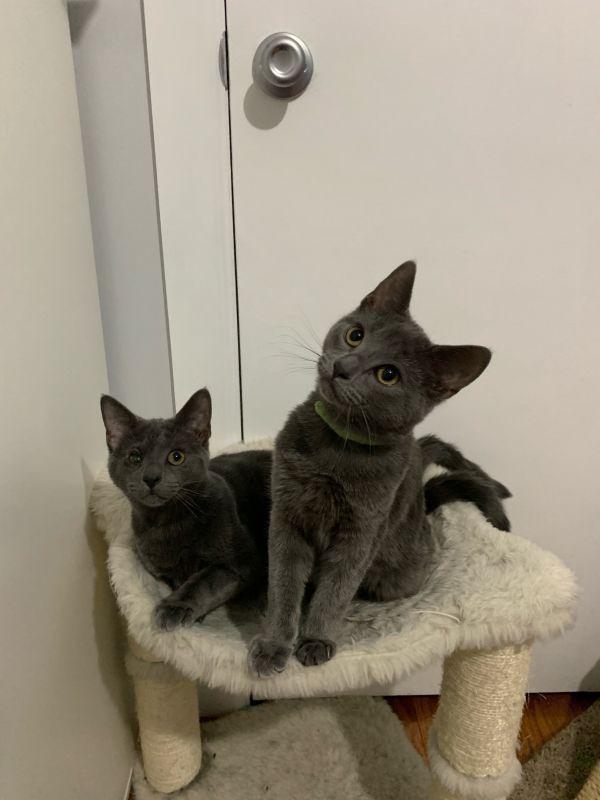 Name: Dani & Max
Species: Cat
Location: Stray Cat Relief Fund, PO Box 54845, Philadelphia, PA
Age, Size, Sex, Breed: Baby, Small, Female, Domestic Short Hair
Good With: Kids, dogs and cats
Description: "Dani and Max are a bonded brother-sister pair born around August 2020, named for the brother and sister in Hocus…" Learn more
---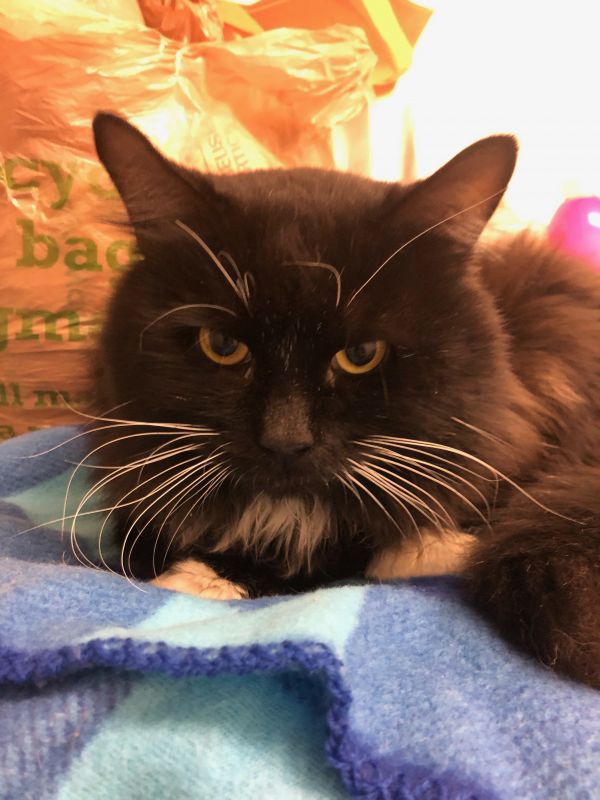 Name: Maximus
Species: Cat
Location: Stray Cat Relief Fund, PO Box 54845, Philadelphia, PA
Age, Size, Sex, Breed: Young, Medium, Male, Domestic Medium Hair
Good With: Kids and cats
Description: "Meet Maximus! This sweet boy was living as a stray in North Philadelphia. Maximus somehow found his way into someone's…" Learn more
---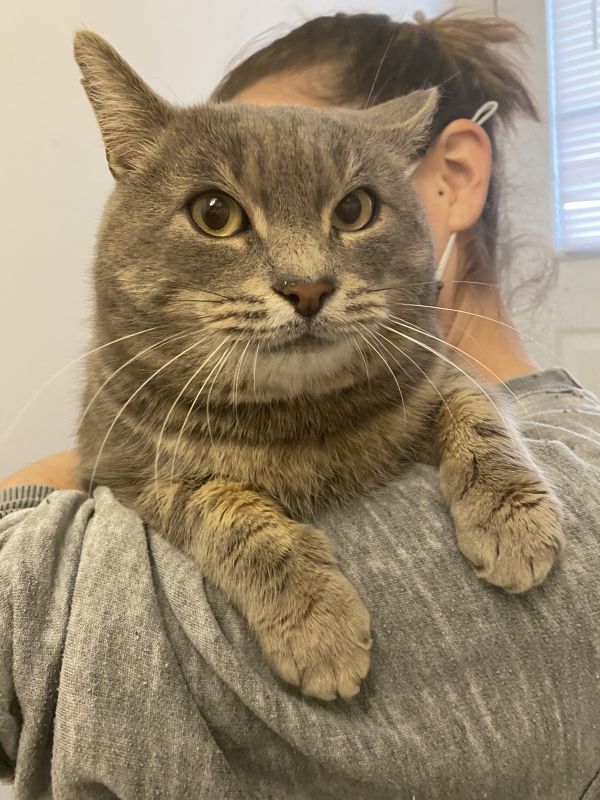 Name: Benjamin
Species: Cat
Location: Stray Cat Relief Fund, PO Box 54845, Philadelphia, PA
Age, Size, Sex, Breed: Adult, Medium, Male, Domestic Short Hair
Good With: Kids
Description: "Meet Benjamin! This round boy was found as a stray in South Philadelphia, but you'd never know he was once…" Learn more
---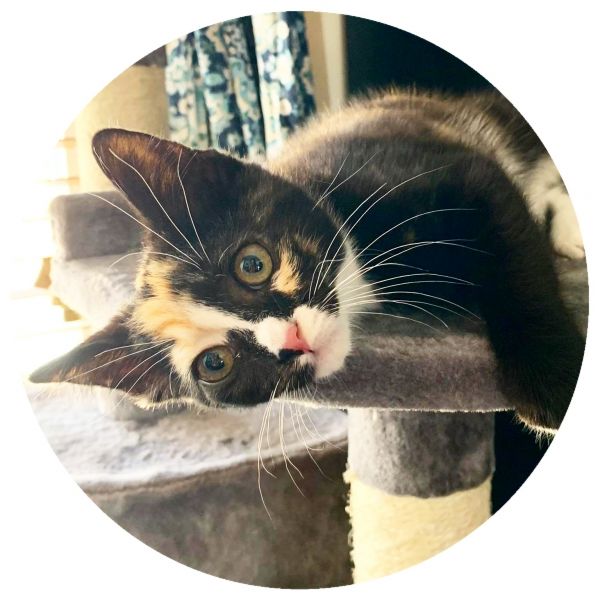 Name: Beth
Species: Cat
Location: Charlies Army, Philadelphia, PA
Age, Size, Sex, Breed: Baby, Medium, Female, Calico Domestic Short Hair Mix
Good With: Cats
Description: "Little Beth is a incredibly active and playful kitten who is independent, bold, and fearless! Luckily, she's also a super…" Learn more
---
Name: Howard
Species: Cat
Location: Charlies Army, Philadelphia, PA
Age, Size, Sex, Breed: Baby, Medium, Male, Domestic Short Hair
Good With: Dogs and cats
Description: "This handsome little guy with the cutest grump face is Howard (Howie)! Howie loves other animals and humans alike -…" Learn more
---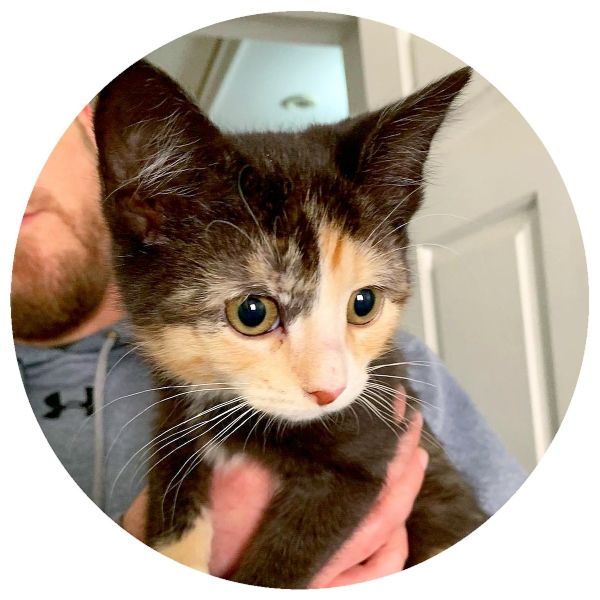 Name: Robin
Species: Cat
Location: Charlies Army, Philadelphia, PA
Age, Size, Sex, Breed: Baby, Medium, Female, Calico Domestic Short Hair Mix
Good With: Cats
Description: "This cutie pie is Robin! She's a playful, active, kitten who is a little more reserved when it comes to…" Learn more
---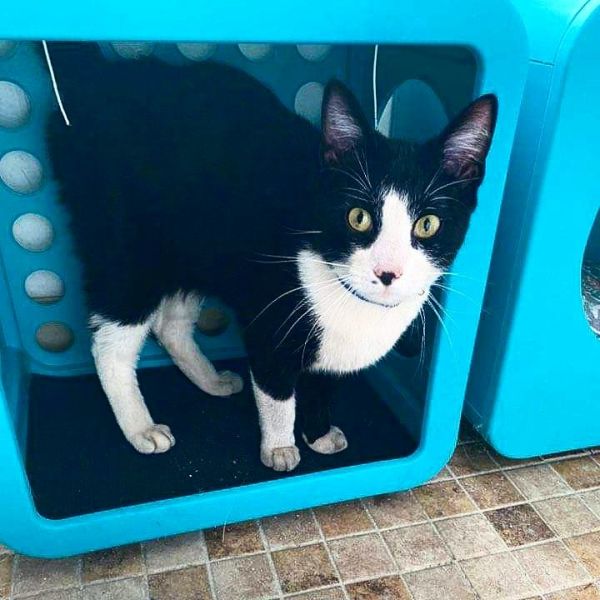 Name: Snoopy
Species: Cat
Location: Charlies Army, Philadelphia, PA
Age, Size, Sex, Breed: Baby, Medium, Male, Domestic Short Hair Tuxedo Mix
Good With: Cats
Description: "Meet Snoopy! This cute teenager is adoption ready and looking for his forever home. Snoopy is a super friendly, social,…" Learn more
---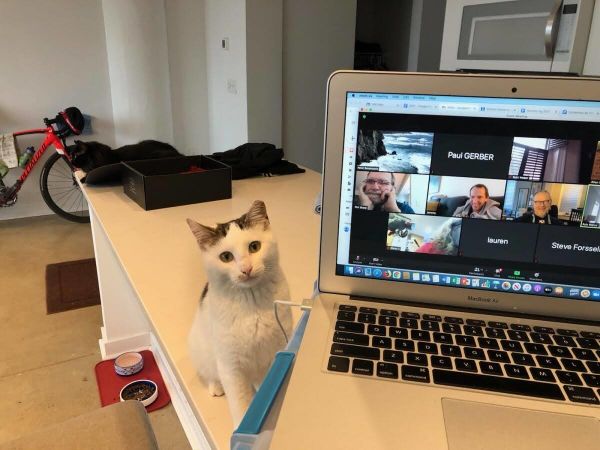 Name: Scrappy
Species: Cat
Location: Purr Philadelphia Urgent Rescue And Relief, Philadelphia, PA
Age, Size, Sex, Breed: Young, Medium, Male, Domestic Short Hair
Description: "Meet your best new WFH buddy, Scrappy! "I thought I could escape the cold by climbing into some guy's red…" Learn more
---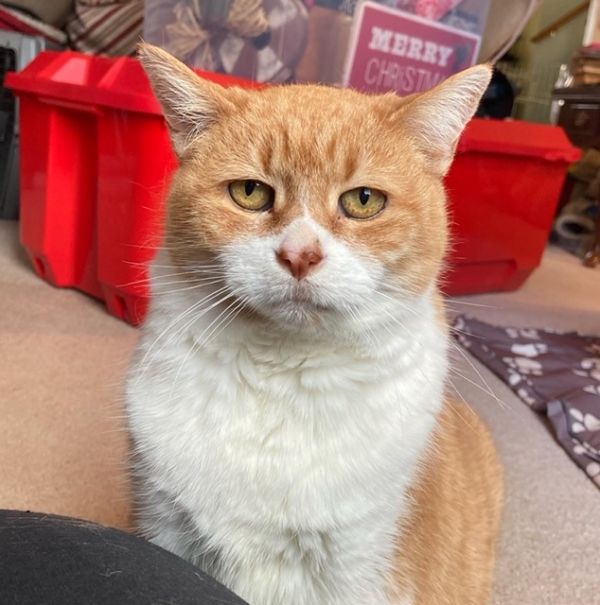 Name: FRANCINE!
Species: Cat
Location: City Of Elderly Love, Philadelphia, PA
Age, Size, Sex, Breed: Senior, Medium, Female, Domestic Short Hair
Description: "MEET FRANCINE! This 12 year old creamsicle-colored girl was brought to Philly's animal control shelter as a stray in Fall…" Learn more
---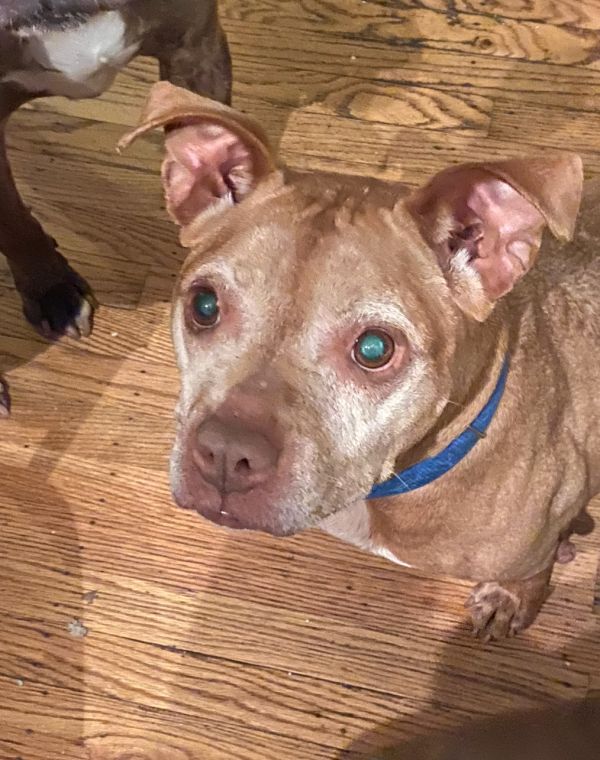 Name: LIBERTY!
Species: Dog
Location: City Of Elderly Love, Philadelphia, PA
Age, Size, Sex, Breed: Adult, Medium, Female, Pit Bull Terrier
Good With: Kids, dogs and cats
Description: "MEET LIBERTY! Liberty is a 7+ year old pittie with a very unique story. This poor girl was abandoned at…" Learn more
---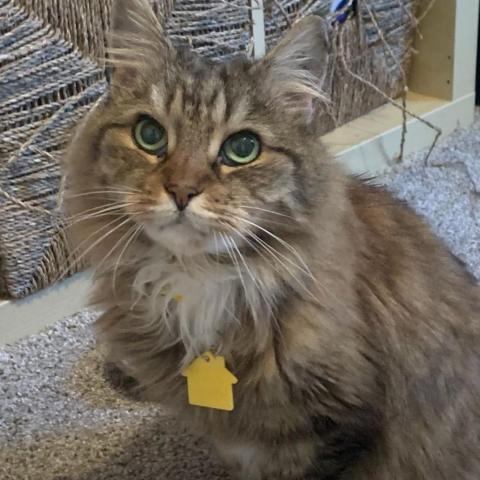 Name: Ella
Species: Cat
Location: Purr Philadelphia Urgent Rescue And Relief, Philadelphia, PA
Age, Size, Sex, Breed: Adult, Small, Female, Domestic Long Hair
Description: "Meet Miss Ella! Look at that beautiful long coat and those cute ears. How can you say no to her?…" Learn more
---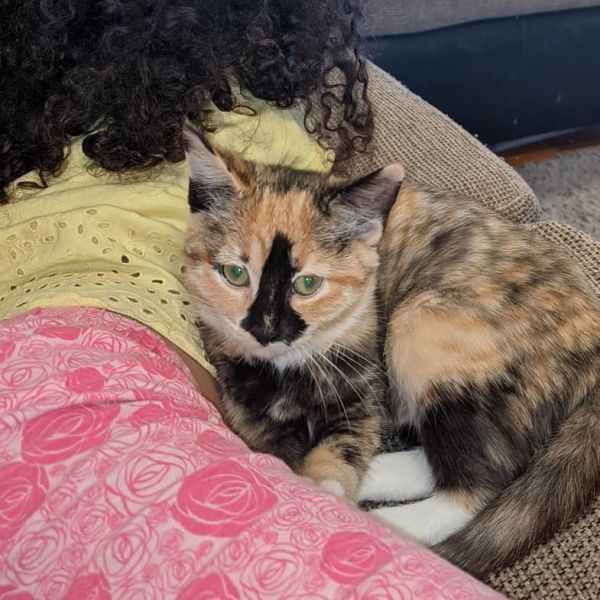 Name: Gloria
Species: Cat
Location: Second Chances Rescue Inc, Philadelphia, PA
Age, Size, Sex, Breed: Baby, Small, Female, Domestic Short Hair
Good With: Kids, dogs and cats
Description: "Meet Gloria! Gloria & her siblings along with her mother was surrendered to the shelter in September 2020, when they…" Learn more
---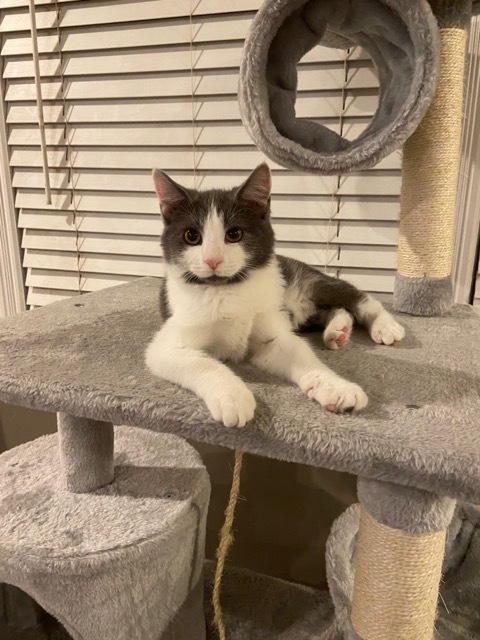 Name: Blueberry/Greyworm
Species: Cat
Location: Second Chances Rescue Inc, Philadelphia, PA
Age, Size, Sex, Breed: Baby, Small, Male, Domestic Short Hair
Good With: Dogs and cats
Description: "Meet Blueberry (his foster family calls him Greyworm)! Blueberry/Greyworm was brought to ACCT Philly on or about August 7, 2020,…" Learn more
---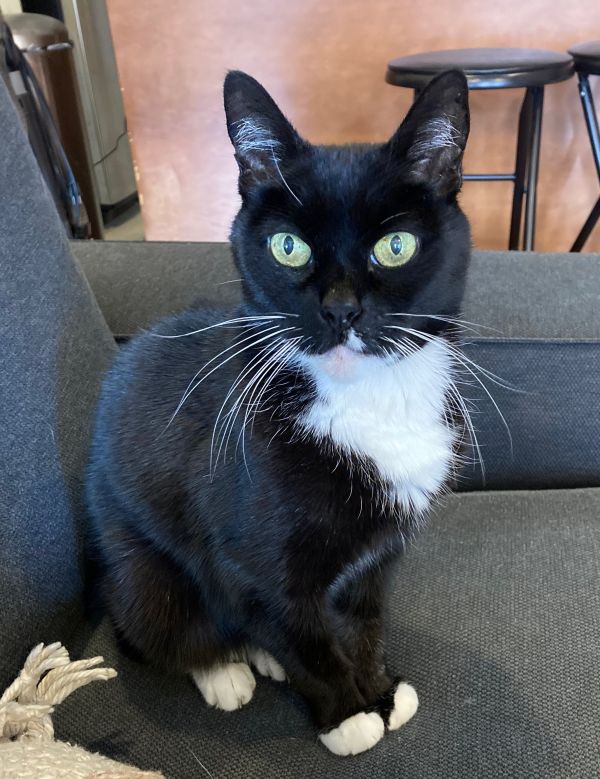 Name: KatKat/Mischa
Species: Cat
Location: Second Chances Rescue Inc, Philadelphia, PA
Age, Size, Sex, Breed: Adult, Medium, Female, Domestic Short Hair
Good With: Cats
Description: "Meet KitKat (or Mischa, as she is known to her foster parents)! This incredibly sweet, mild-mannered 10-year-old lady is looking…" Learn more
---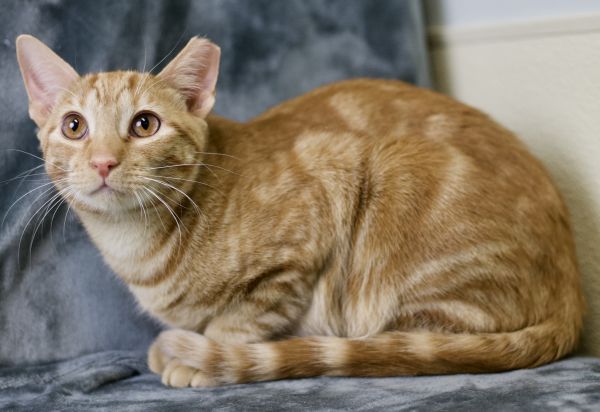 Name: Garfield. ( Foster care)
Species: Cat
Location: Homeward Bound Pet Adoption Center Inc, 125 County House Rd, Blackwood, NJ
Age, Size, Sex, Breed: Young, Small, Male, Domestic Short Hair
Description: "Meet Garfield he is 7 1/2 mos old and has a story to tell about his first few months, my…" Learn more
---
Name: Peter Pepper (Foster Care)
Species: Cat
Location: Homeward Bound Pet Adoption Center Inc, 125 County House Rd, Blackwood, NJ
Age, Size, Sex, Breed: Baby, Small, Male, Domestic Short Hair
Good With: Kids and cats
Description: "Hi! My name is Peter Pepper and I am ready for my forever home. I get my name from my…" Learn more
---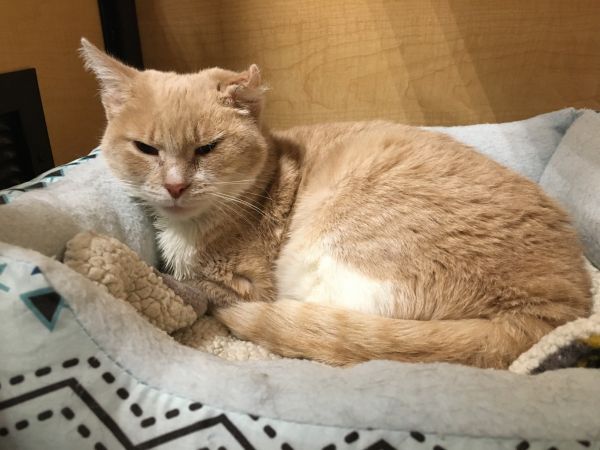 Name: Ginger Baker
Species: Cat
Location: Homeward Bound Pet Adoption Center Inc, 125 County House Rd, Blackwood, NJ
Age, Size, Sex, Breed: Adult, Medium, Female, Domestic Short Hair
Good With: Cats
Description: "Ginger Baker is a 6 year old little shinning star. She has been through a lot, and still has high…" Learn more
---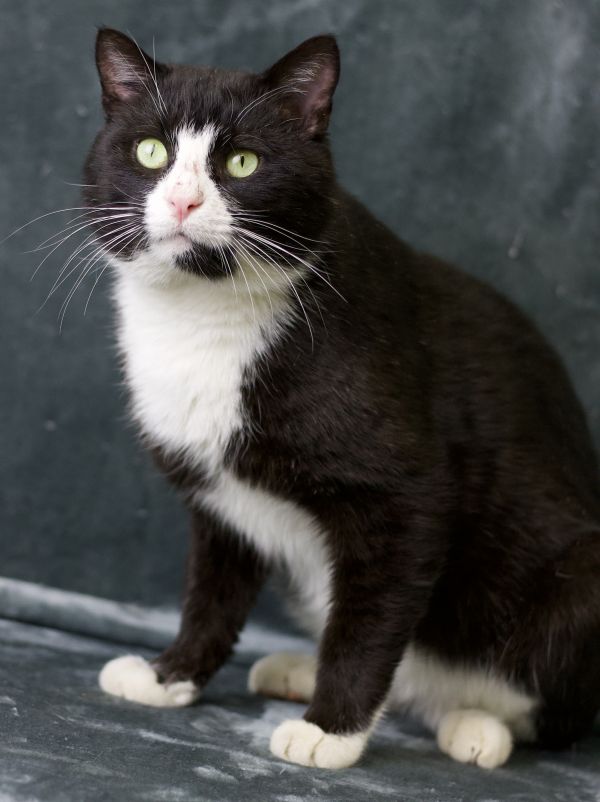 Name: Tuna
Species: Cat
Location: Homeward Bound Pet Adoption Center Inc, 125 County House Rd, Blackwood, NJ
Age, Size, Sex, Breed: Adult, Large, Male, Domestic Short Hair
Description: "Meet Big Tuna! He is about five years old and is an out-going and super friendly boy. Tuna loves treats…" Learn more
---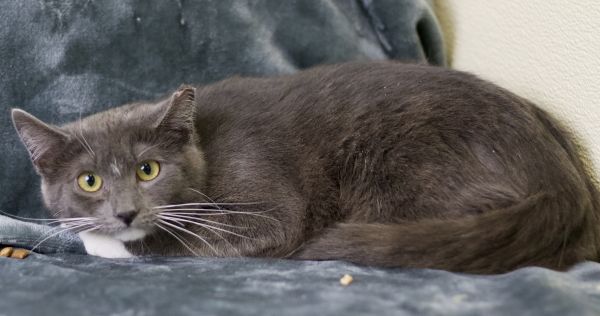 Name: Salamander
Species: Cat
Location: Homeward Bound Pet Adoption Center Inc, 125 County House Rd, Blackwood, NJ
Age, Size, Sex, Breed: Young, Small, Female, Domestic Short Hair
Good With: Cats
Description: "Seven month old siblings, Salamander and Steak are looking to snag a fur-ever home together. Salamander has the most adorable…" Learn more
---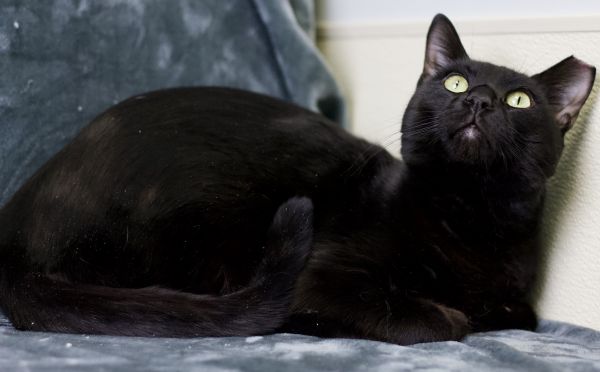 Name: Mater
Species: Cat
Location: Homeward Bound Pet Adoption Center Inc, 125 County House Rd, Blackwood, NJ
Age, Size, Sex, Breed: Adult, Medium, Male, Domestic Short Hair
Description: "Mater, short for Sir Tow Mater, is about six years old, so he is not rusty, but he is trusty…." Learn more
---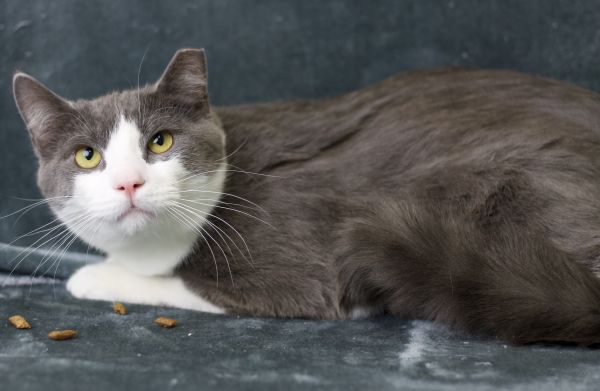 Name: Steak
Species: Cat
Location: Homeward Bound Pet Adoption Center Inc, 125 County House Rd, Blackwood, NJ
Age, Size, Sex, Breed: Young, Medium, Male, Domestic Short Hair
Good With: Cats
Description: "Seven month old siblings, Steak and Salamander are looking to snag a fur-ever home together. Steak is a sweet, playful,…" Learn more
---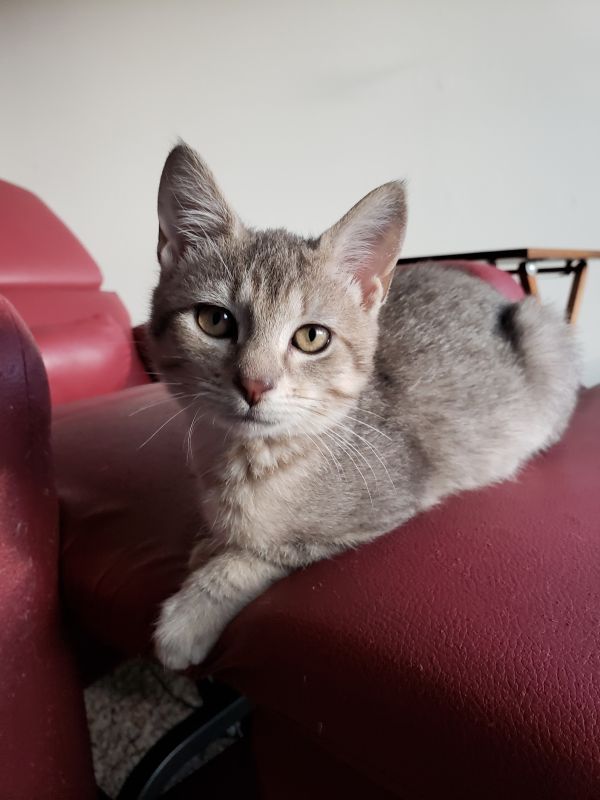 Name: Violeta (Foster Care)
Species: Cat
Location: Homeward Bound Pet Adoption Center Inc, 125 County House Rd, Blackwood, NJ
Age, Size, Sex, Breed: Baby, Small, Female, Domestic Short Hair
Good With: Cats
Description: "Looking for a quiet home with a young cat or kitten already in the home. Hi, I'm Violetta! I'm 5…" Learn more
---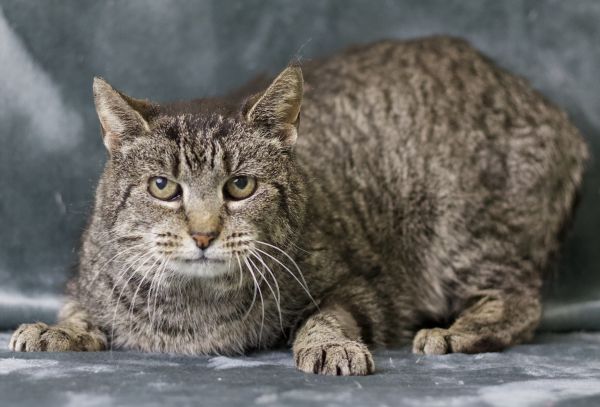 Name: Mysteria
Species: Cat
Location: Homeward Bound Pet Adoption Center Inc, 125 County House Rd, Blackwood, NJ
Age, Size, Sex, Breed: Senior, Medium, Female, Domestic Short Hair
Description: "Mysteria is not a mystery, she craves attention and petting once she gets some one, on one time. She has…" Learn more
---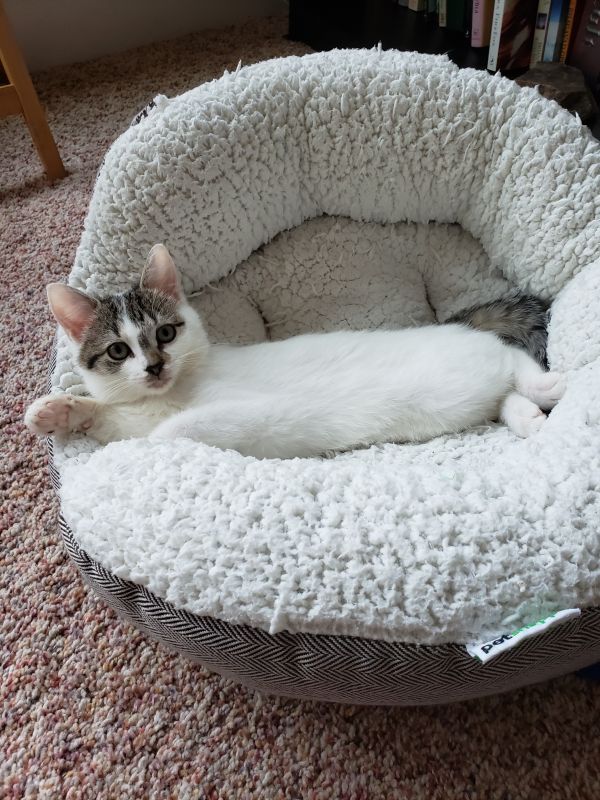 Name: Valeria (Foster Care)
Species: Cat
Location: Homeward Bound Pet Adoption Center Inc, 125 County House Rd, Blackwood, NJ
Age, Size, Sex, Breed: Baby, Small, Female, Domestic Short Hair
Good With: Cats
Description: "*Part of a bonded pair, must be adopted with Vance.* Hi, I'm Valeria! My foster mom says I'm a princess…" Learn more
---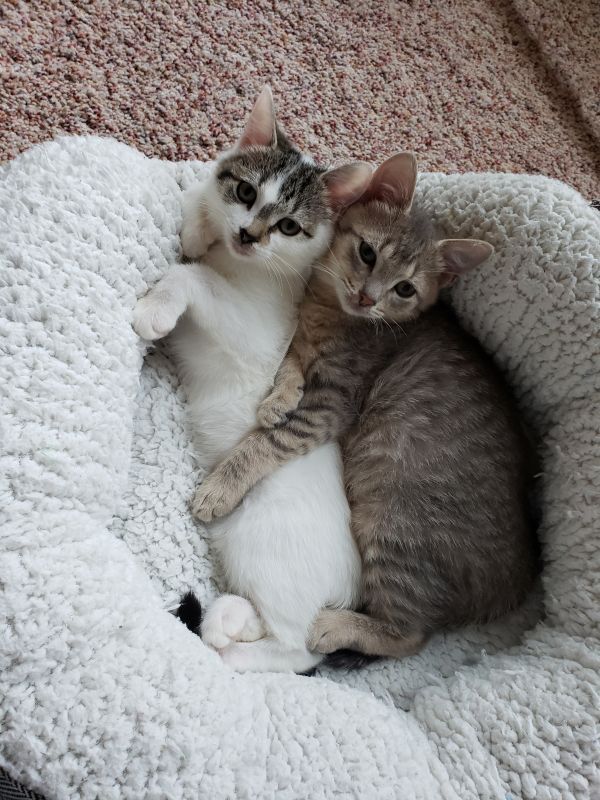 Name: Vance (Foster Care)
Species: Cat
Location: Homeward Bound Pet Adoption Center Inc, 125 County House Rd, Blackwood, NJ
Age, Size, Sex, Breed: Baby, Small, Male, Domestic Short Hair
Good With: Cats
Description: "Part of a bonded pair, must be adopted with Valeria Hi, I'm Vance! I'm an outgoing and playful guy who…" Learn more
---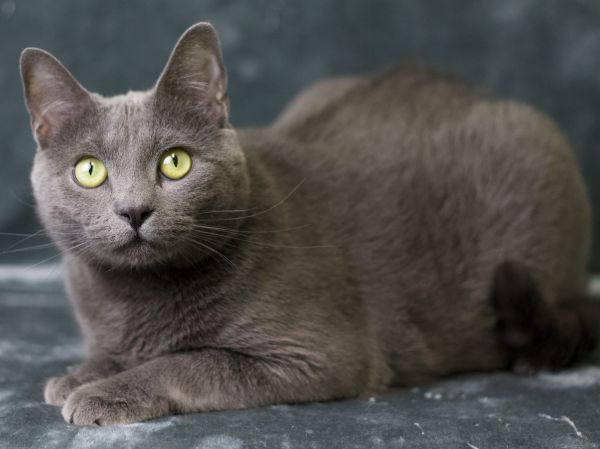 Name: Kobe. (Petco Sewell )
Species: Cat
Location: Homeward Bound Pet Adoption Center Inc, 125 County House Rd, Blackwood, NJ
Age, Size, Sex, Breed: Adult, Large, Male, Domestic Short Hair
Good With: Cats
Description: "You don't have to be a Lakers fan to love Kobe! He is extremely handsome, and extremely friendly! Kobe is…" Learn more
---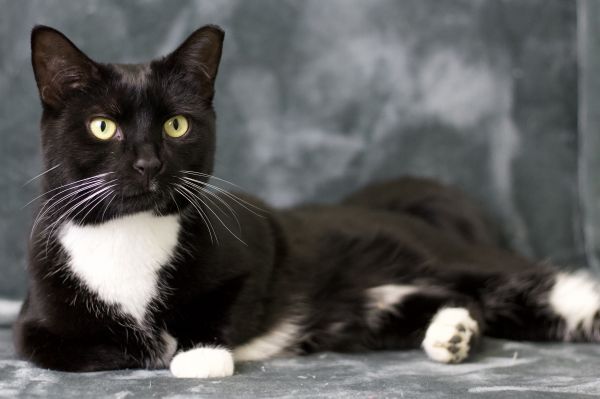 Name: Dragon Tales (Petco Sewell)
Species: Cat
Location: Homeward Bound Pet Adoption Center Inc, 125 County House Rd, Blackwood, NJ
Age, Size, Sex, Breed: Adult, Medium, Male, Domestic Short Hair
Description: "Dragon Tales is now at Petco in sewell, see address below. This cute little dragon is about five years old…." Learn more
---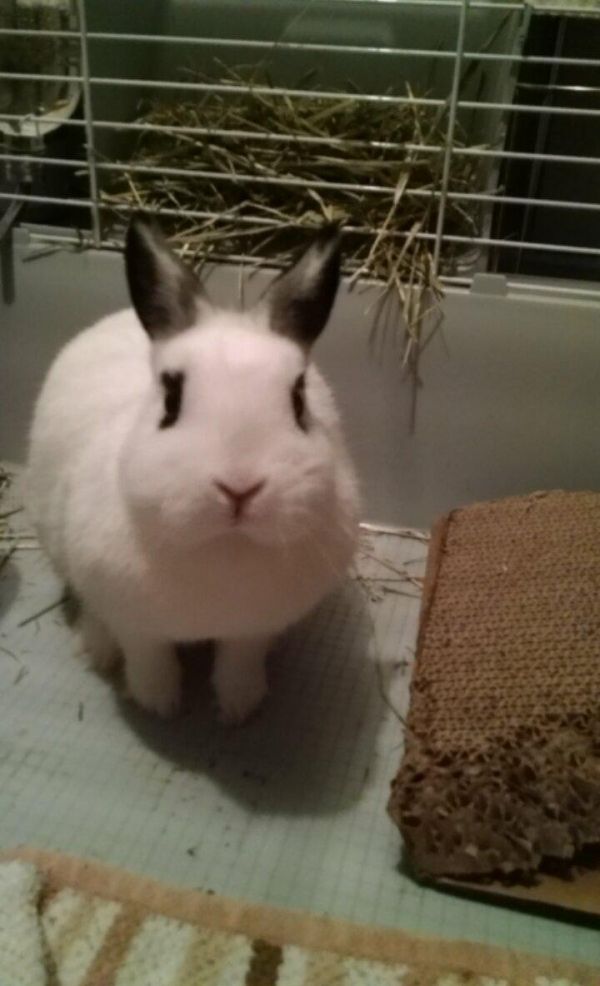 Name: Little Miss Snippy Pants
Species: Rabbit
Location: Tribbles Rabbit Rescue, Philadelphia, PA
Age, Size, Sex, Breed: Adult, Small, Female, Netherland Dwarf
Description: "Little Miss Snippy is a very special bunny who needs some extra love and care. She has a feisty attitude…" Learn more
---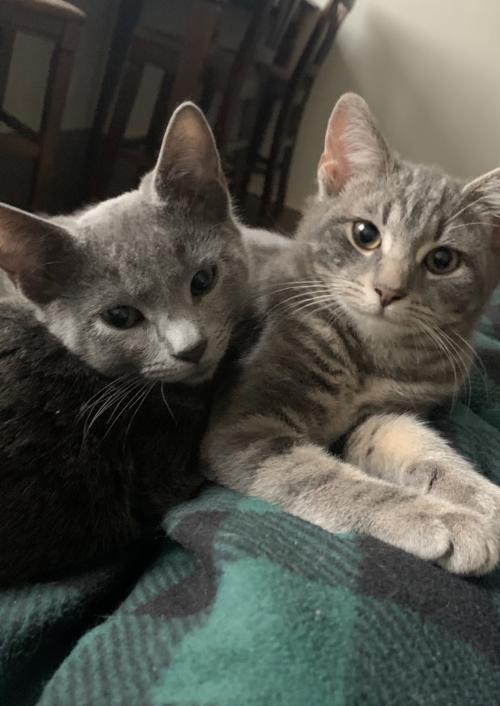 Name: Boots & Pickles
Species: Cat
Location: Green Street Rescue, 2713 W. Girard Ave, Philadelphia, PA
Age, Size, Sex, Breed: Young, Medium, Male, Domestic Short Hair
Good With: Kids and cats
Description: "Thank you for your interest in adopting or fostering. Rescuing one cat won't change the world, but it will change…" Learn more
---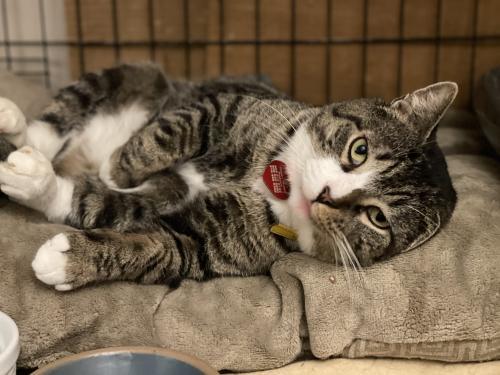 Name: Sebastian
Species: Cat
Location: Green Street Rescue, 2713 W. Girard Ave, Philadelphia, PA
Age, Size, Sex, Breed: Adult, Medium, Male, Domestic Short Hair
Good With: Dogs and cats
Description: "Thank you for your interest in adopting or fostering. Rescuing one cat won't change the world, but it will change…" Learn more
---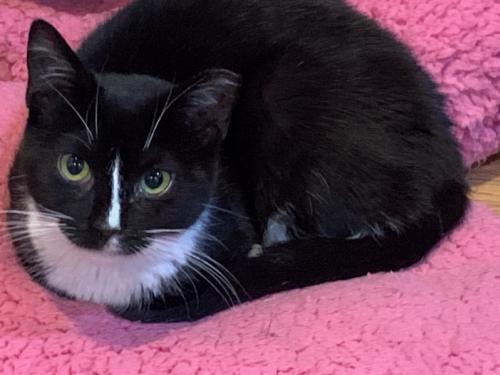 Name: Julia
Species: Cat
Location: Green Street Rescue, 2713 W. Girard Ave, Philadelphia, PA
Age, Size, Sex, Breed: Young, Medium, Female, Domestic Short Hair
Good With: Cats
Description: "Thank you for your interest in adopting or fostering. Rescuing one cat won't change the world, but it will change…" Learn more
---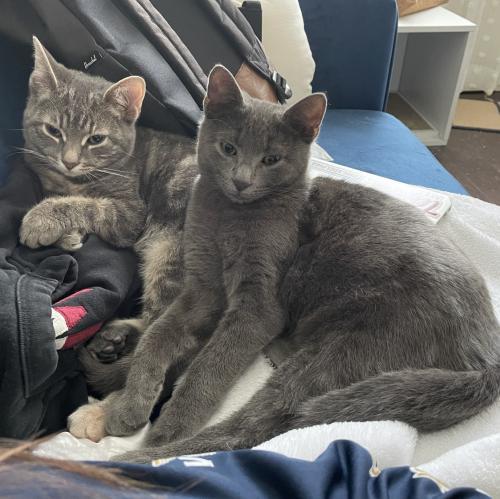 Name: Bean & Pebbles!
Species: Cat
Location: Green Street Rescue, 2713 W. Girard Ave, Philadelphia, PA
Age, Size, Sex, Breed: Young, Medium, Female, Domestic Short Hair
Good With: Kids and cats
Description: "Thank you for your interest in adopting or fostering. Rescuing one cat won't change the world, but it will change…" Learn more
---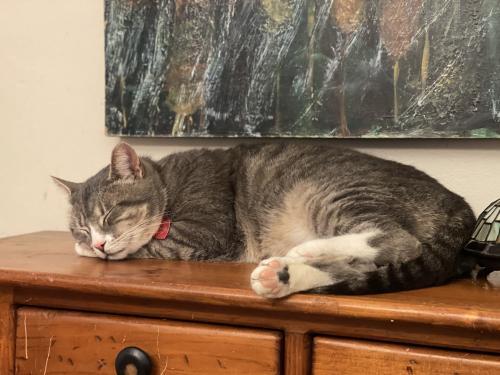 Name: Rafi
Species: Cat
Location: Green Street Rescue, 2713 W. Girard Ave, Philadelphia, PA
Age, Size, Sex, Breed: Adult, Medium, Male, Domestic Short Hair
Good With: Kids, dogs and cats
Description: "Thank you for your interest in adopting or fostering. Rescuing one cat won't change the world, but it will change…" Learn more
---
Name: Tony
Species: Cat
Location: Animal Care And Control Team Of Philadelphia, 111 W. Hunting Park Ave., Philadelphia, PA
Age, Size, Sex, Breed: Adult, Large, Male, Domestic Short Hair
---
Name: KitKat
Species: Cat
Location: Animal Care And Control Team Of Philadelphia, 111 W. Hunting Park Ave., Philadelphia, PA
Age, Size, Sex, Breed: Adult, Large, Male, Domestic Short Hair
---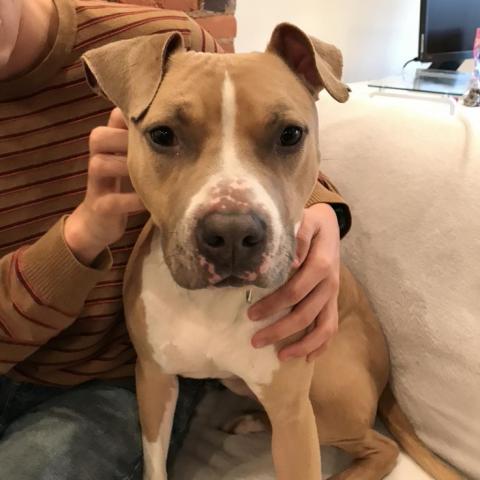 Name: Banner
Species: Dog
Location: Animal Care And Control Team Of Philadelphia, 111 W. Hunting Park Ave., Philadelphia, PA
Age, Size, Sex, Breed: Adult, Medium, Male, Pit Bull Terrier
Description: "Banner ACCT-A-60955 Intake Type: (1/26) Owner Surrender – Aggression to animals Sex: Male Altered: Yes Age: 4Y 2M Medical Observation:…" Learn more
---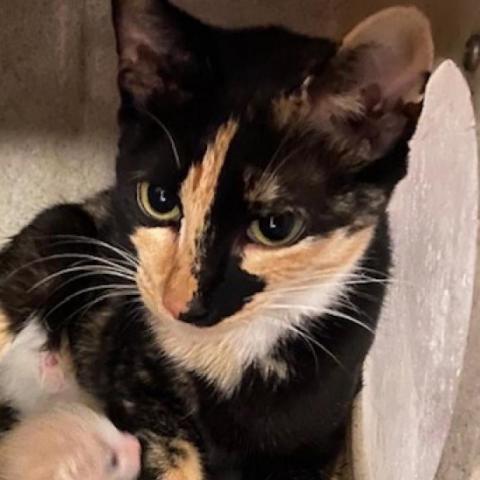 Name: MooMoo
Species: Cat
Location: Animal Care And Control Team Of Philadelphia, 111 W. Hunting Park Ave., Philadelphia, PA
Age, Size, Sex, Breed: Adult, Medium, Female, Domestic Short Hair
Description: "MooMoo +5 ACCT-A-70375 Intake Reason: Stray- Public Drop Off Medical Observations: Mom and 5 neonates. Seemingly healthy Behavior Observations: Mom…" Learn more
---