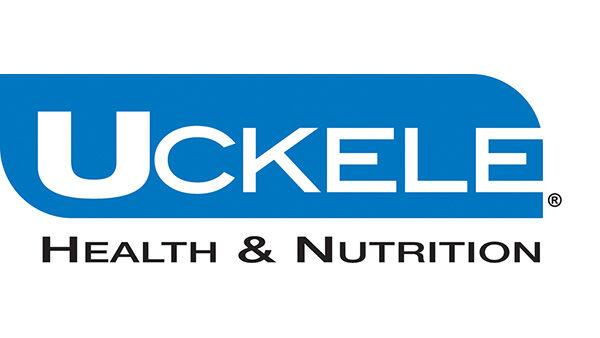 Tell us about Uckele Health & Nutrition. How/when was the company founded? How has it evolved over the years?
Uckele Animal Health Distributing was founded by William Uckele Sr. in 1962 to help farmers in southeast Michigan feed their livestock better. Still family-owned and privately held nearly six decades later, Uckele Health & Nutrition continues to pursue its passion for keeping people and the animals they love healthier through nutrition.  Through the years, we have established a set of core values and nurtured a team that is second to none. 
Now in its third generation, CEO Mike Uckele has fostered tremendous growth in contract manufacturing since purchasing the business in 2005. In addition to several brand acquisitions, there have been multiple facility expansions of over 75,000 sq. ft. at the Blissfield facility, as well as the recent purchase of the Adrian facility spanning 150,000 sq. ft., which has more than doubled our capacity.  
From the barn on the original Blissfield campus, daily operations now take place on two campuses, in NSF GMP-compliant manufacturing facilities. With advanced technology and equipment, Uckele produces supplements in a broad range of forms, from capsules to tablets, to pellets, powders and pastes for horses, dogs and people. Additionally, Uckele has a manufacturing facility strictly for all-natural topical products, such as liniments, salves, creams, liquids or gels.
From a modest operation providing nutritional support for farm animals in 1962, Uckele now provides a wide range of targeted nutrition worldwide. From a solo operation, Uckele now employs 300 executives and associates, and continues to hire even more with the opening of our new facility in Adrian. In addition, Uckele proudly partners with companies respected worldwide as their contract supplement manufacturer. 
In addition to offering a range of branded health and nutrition products, Uckele also does contract manufacturing. What makes the company a good manufacturing partner? What makes you stand out from other companies that offer contract manufacturing?
Why does Uckele stand out as a good manufacturing partner? We work with our partners individually!  In some cases, a contract partner knows how to successfully bring a formula to market, but lacks experience in formulation, delivery options or regulatory mandates, or the best packaging and labeling options—that's where Uckele's nutritional expertise comes in.  
With the Uckele team's six decades of experience creating industry-leading formulations, we work with contract clients to develop something new, or help refine and improve their current formulas. Oftentimes the team has fine-tuned a client's formula with effective revisions to create a superior formula, giving the client a greater competitive advantage. 
What are the latest innovations from Uckele Health & Nutrition, in both branded products and contract manufacturing capabilities?
While outfitting and renovating our new 150,000 sq.- ft. Adrian facility, Uckele added millions of dollars of new equipment, including new mixers, processing equipment and packaging machines, while also adding highly qualified employees to key areas like engineering, product development, sales and quality. We are now manufacturing soft chews and chewable tablets for both the Uckele brand and our contract clients in the new plant.
As we continue to build out the plant, additional capabilities will be available, such as new automation in soft chew manufacturing on the pet side and powders on the human side, which will greatly increase our capacities. Another improvement and progress in quality is achieving our Sustainable Quality Foods Certification, an addition to our lengthy list of certifications that confirm our high values and demanding standards.
It has been a challenging 18 months for everyone, and with it we have seen large increases in demand in the nutrition industry. At Uckele, we embrace change and strive to make tomorrow bigger, better and more efficient. With our new capabilities emerging, we look forward to better serving our contract and brand customers' needs from a manufacturing, product development, and quality systems standpoint. 
What does the future hold for Uckele Health & Nutrition? Do you have any products or programs in the pipeline?
Uckele's branded products have received considerable respect in the marketplace, and the development of those formulations has been extremely informative in the evolution of our expertise over the past six decades.  Throughout the years that we've been developing and perfecting our brand, we've also gained a great deal of satisfaction in partnering with our contract clients by sharing that expertise to help grow their companies.  
In fact, as we find ourselves concentrating our efforts and investments on expanding our infrastructure, equipment, formulation and training, we find our focus and gratification lies most in helping our contract clients develop their formulas and grow their brands. We anticipate a future focus on continuing to develop our contract client base, as well as continuing to do our part in advancing the nutrition industry in pursuit of making people and the animals they love healthier.  PB