Want to add a new member to your family and give back to the Newington community at the same time? Then you should consider adopting a pet from a local shelter. Despite the coronavirus pandemic, facilities have dogs, cats and other kinds of pets ready and waiting to be adopted.
In the search for a lovable new companion, consider starting at a local facility like Funny Farm Rescue Ranch, where Duke the dog is waiting patiently. If you aren't sure if you have time to take care of a pet year round, many shelters also offer opportunities to foster pets until they are placed in permanent homes.
Need some help in your search? Patch and Petfinder have you covered. We create a list each week of all the pets recently put up for adoption in your area. If you're a dog person, meet Hendrix, an Australian Cattle Dog / Blue Heeler mix up for adoption. If cats are more your thing, there are several great cats available, too. Click on any listing for more information, or to start the adoption process.
Editor's note: This list was automatically generated using data compiled by Petfinder. Please report any errors or other feedback to [email protected]
Name: Hendrix
Species: Dog
Location: Funny Farm Rescue Ranch, Rocky Hill, CT
Age, Size, Sex, Breed: Baby, Medium, Male, Australian Cattle Dog / Blue Heeler Shepherd Mix
---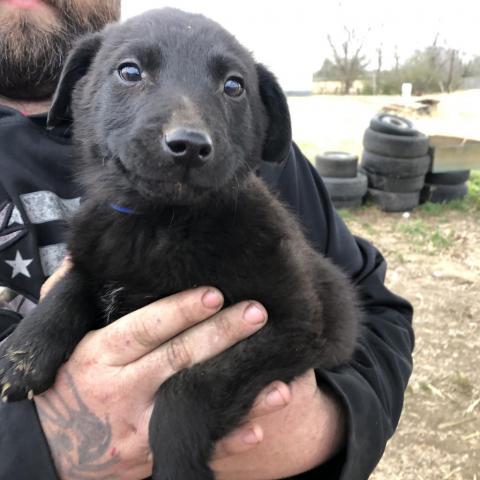 Name: Hayes
Species: Dog
Location: Funny Farm Rescue Ranch, Rocky Hill, CT
Age, Size, Sex, Breed: Baby, Medium, Male, Australian Cattle Dog / Blue Heeler Shepherd Mix
---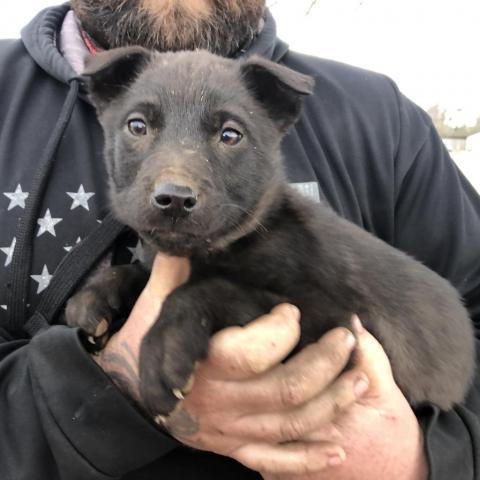 Name: Haley
Species: Dog
Location: Funny Farm Rescue Ranch, Rocky Hill, CT
Age, Size, Sex, Breed: Baby, Medium, Female, Australian Cattle Dog / Blue Heeler Shepherd Mix
---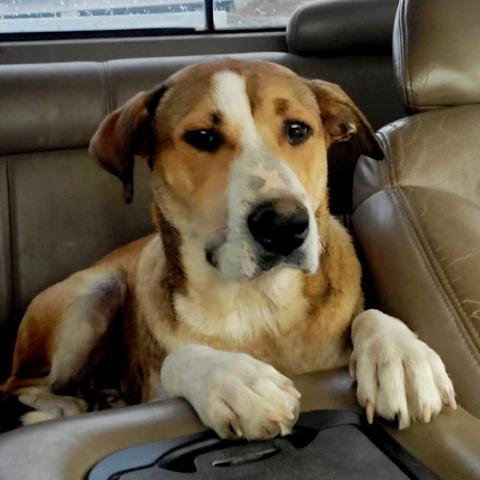 Name: Adele
Species: Dog
Location: Funny Farm Rescue Ranch, Rocky Hill, CT
Age, Size, Sex, Breed: Adult, Medium, Female, Collie Yellow Labrador Retriever Mix
Description: "Adele is finishing up her last motherly duties caring for 8 wee little babies. She is now in search of…" Learn more
---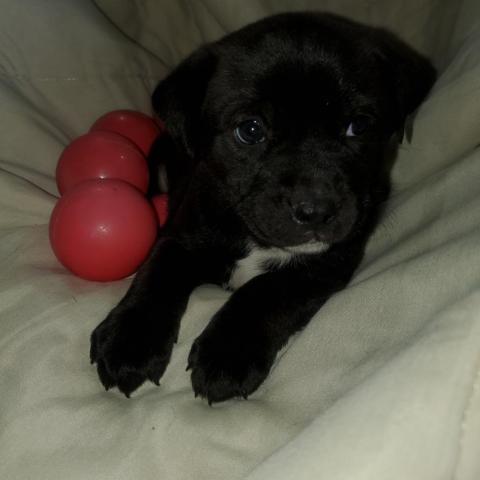 Name: Duke
Species: Dog
Location: Funny Farm Rescue Ranch, Rocky Hill, CT
Age, Size, Sex, Breed: Baby, Medium, Male, Border Collie Labrador Retriever Mix
Description: "Duke is ready for a new family and he will bring lots of fun and excitement to any family. He…" Learn more
---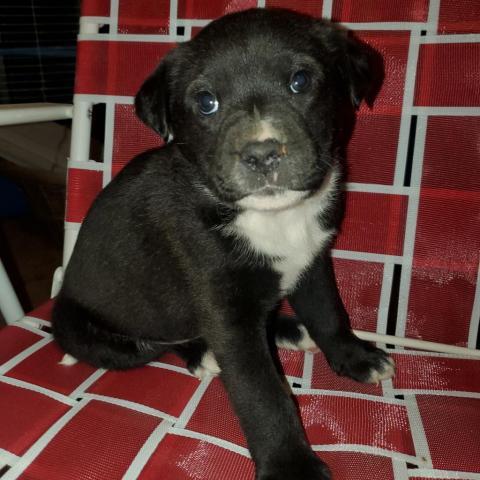 Name: Danny
Species: Dog
Location: Funny Farm Rescue Ranch, Rocky Hill, CT
Age, Size, Sex, Breed: Baby, Medium, Male, Border Collie Labrador Retriever Mix
Description: "Meet Danny, a cute little lovebug that will fill you home with loads of happiness and fun. To learn more…" Learn more
---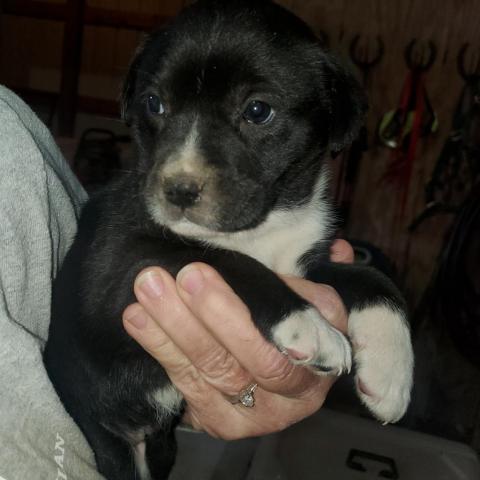 Name: Dallas
Species: Dog
Location: Funny Farm Rescue Ranch, Rocky Hill, CT
Age, Size, Sex, Breed: Baby, Medium, Male, Border Collie Labrador Retriever Mix
Description: "There are 8 of these sweet babies. The mom looks like a mini chocolate lab. We don't really know what…" Learn more
---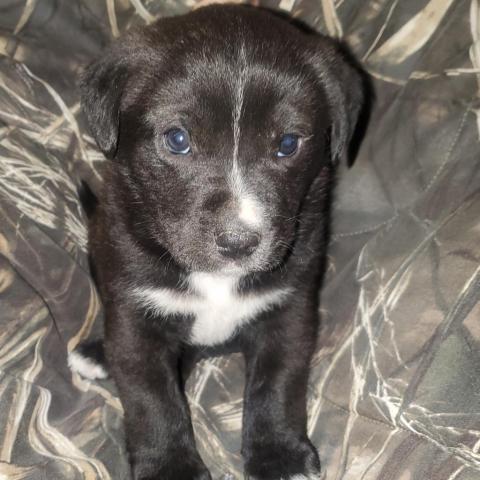 Name: Dexter
Species: Dog
Location: Funny Farm Rescue Ranch, Rocky Hill, CT
Age, Size, Sex, Breed: Baby, Medium, Male, Border Collie Labrador Retriever Mix
Description: "Dexter is a cute little guy and very social. He loves everyone and gets along great with other dogs. To…" Learn more
---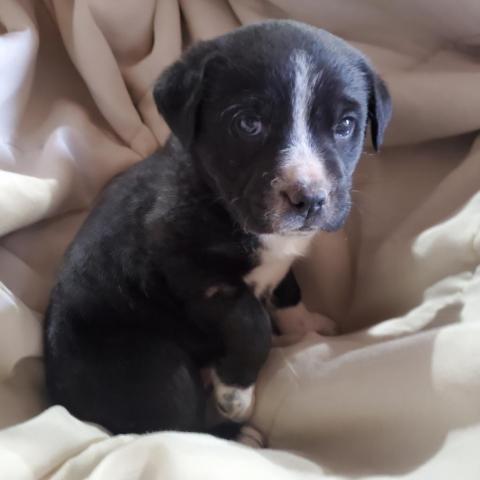 Name: Dakota
Species: Dog
Location: Funny Farm Rescue Ranch, Rocky Hill, CT
Age, Size, Sex, Breed: Baby, Medium, Male, Border Collie Labrador Retriever Mix
Description: "Dakota is ready for his new family and will fill it with tons of happiness and fun. He is socialized…" Learn more
---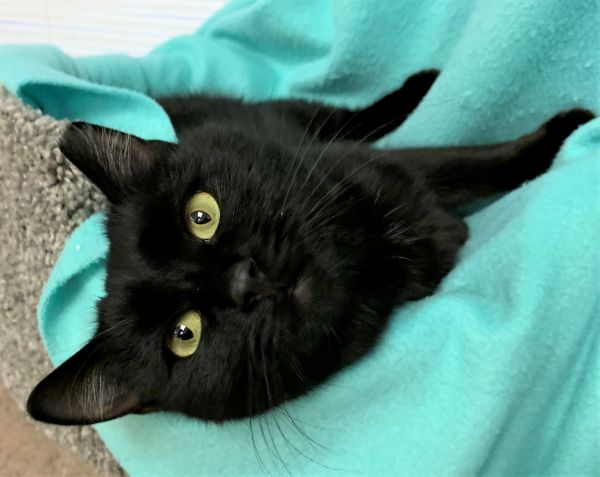 Name: Annie
Species: Cat
Location: Hearts United Cat Rescue, P.O. Box 731, Rocky Hill, CT
Age, Size, Sex, Breed: Young, Small, Female, Domestic Short Hair
Good With: Kids, dogs and cats
Description: "Annie is a stunning, little beauty! She is black as a raven and soft as a bunny. She is sweet,…" Learn more
---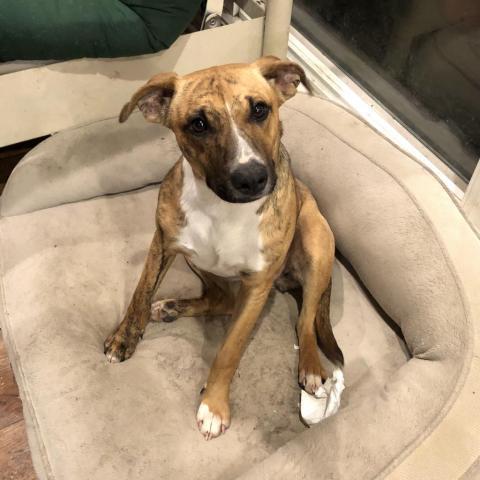 Name: Tiger Lily
Species: Dog
Location: Funny Farm Rescue Ranch, Rocky Hill, CT
Age, Size, Sex, Breed: Young, Medium, Female, Boxer Whippet Mix
Description: "This amazing girl came to us with a very sad start. You can see her intake on our FB on…" Learn more
---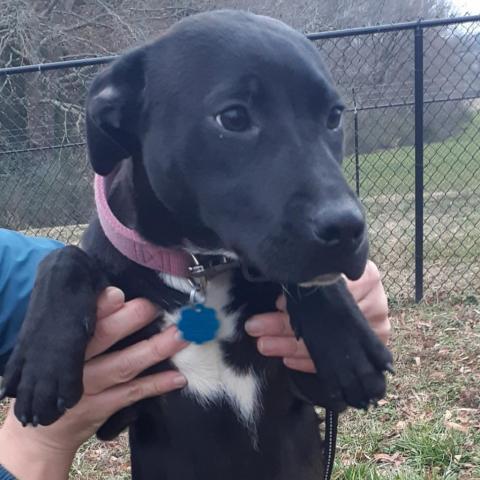 Name: Lizzie
Species: Dog
Location: Funny Farm Rescue Ranch, Rocky Hill, CT
Age, Size, Sex, Breed: Young, Small, Female, Terrier Labrador Retriever Mix
Description: "Lizzie is a fun and happy girl! She loves attention and wants to find her people! Please consider adopting her…" Learn more
---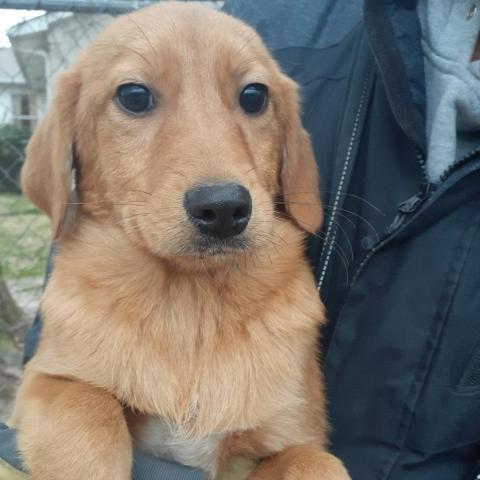 Name: Carter
Species: Dog
Location: Funny Farm Rescue Ranch, Rocky Hill, CT
Age, Size, Sex, Breed: Baby, Small, Male, Labrador Retriever Beagle Mix
Description: "Carter is a sweet male pup. He has not had much human touch but is very sweet once he understands…" Learn more
---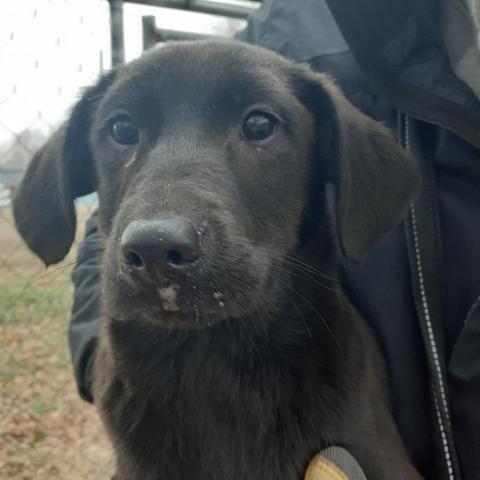 Name: Gavin
Species: Dog
Location: Funny Farm Rescue Ranch, Rocky Hill, CT
Age, Size, Sex, Breed: Baby, Small, Male, Labrador Retriever Beagle Mix
Description: "Gavin is a sweet male pup that needs a loving home. He was surrendered with his 2 other brothers. He…" Learn more
---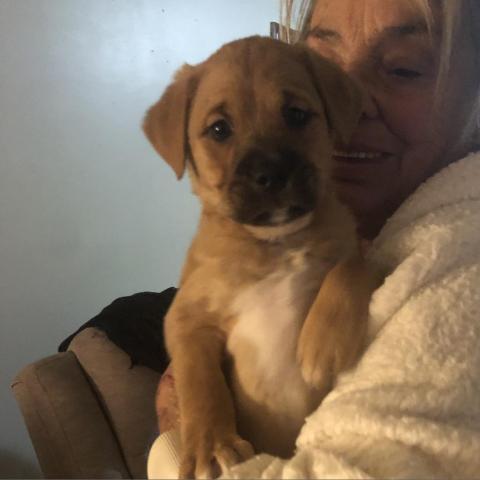 Name: Rooster
Species: Dog
Location: Funny Farm Rescue Ranch, Rocky Hill, CT
Age, Size, Sex, Breed: Baby, Medium, Male, Labrador Retriever Golden Retriever Mix
Description: "This beautiful litter of 5 are from a mostly boxer mix mom who was adopted from a local shelter and…" Learn more
---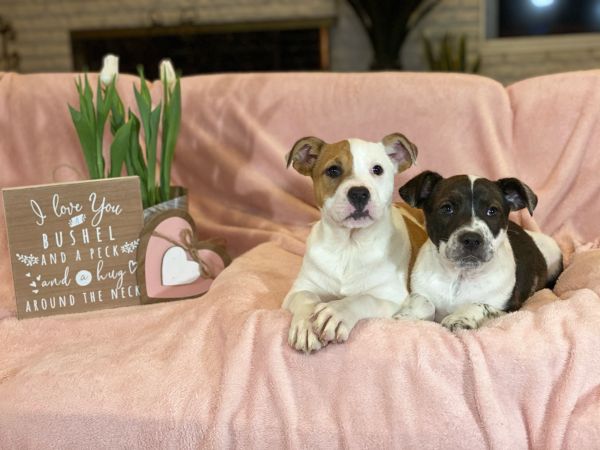 Name: ~Wilma and Wilton~
Species: Dog
Location: Great Divide Animal Rescue Inc, West Hartford, CT
Age, Size, Sex, Breed: Baby, Large, Female, American Staffordshire Terrier American Bulldog Mix
Good With: Dogs and cats
Description: "Introducing this amazing duo, the owner of many of our hearts, Wilma and Wilton!! When we say we are in…" Learn more
---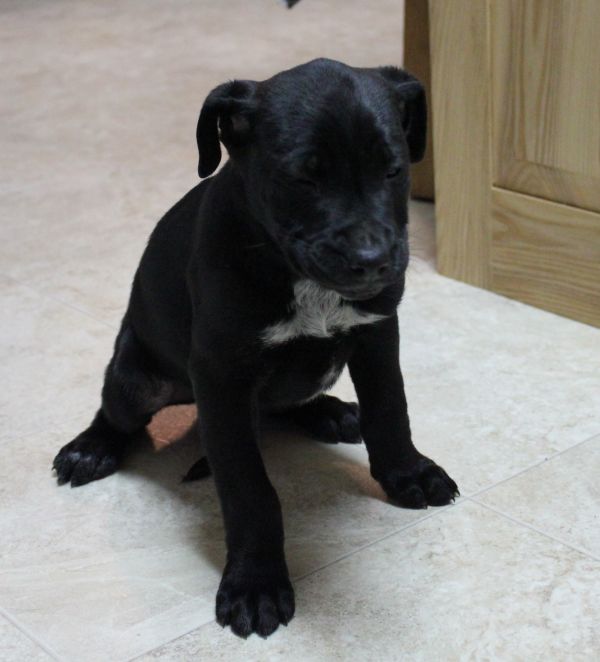 Name: Hans
Species: Dog
Location: Circle Of Hope K 9 Rescue, West Hartford, CT
Age, Size, Sex, Breed: Baby, Medium, Male, Boxer Shepherd Mix
Good With: Kids, dogs and cats
Description: "Hans, his littermates, and their mama came to Circle of Hope when the other dog in their home kept attacking…" Learn more
---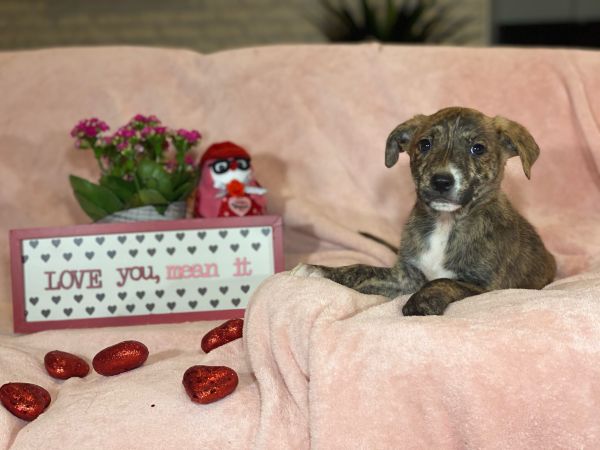 Name: ~tortellini~
Species: Dog
Location: Great Divide Animal Rescue Inc, West Hartford, CT
Age, Size, Sex, Breed: Baby, Medium, Female, Golden Retriever Plott Hound Mix
Good With: Kids, dogs and cats
Description: "Sweet Tortellini would LOVE to be your valentine! This sweet girl was born in foster care. When one of our…" Learn more
---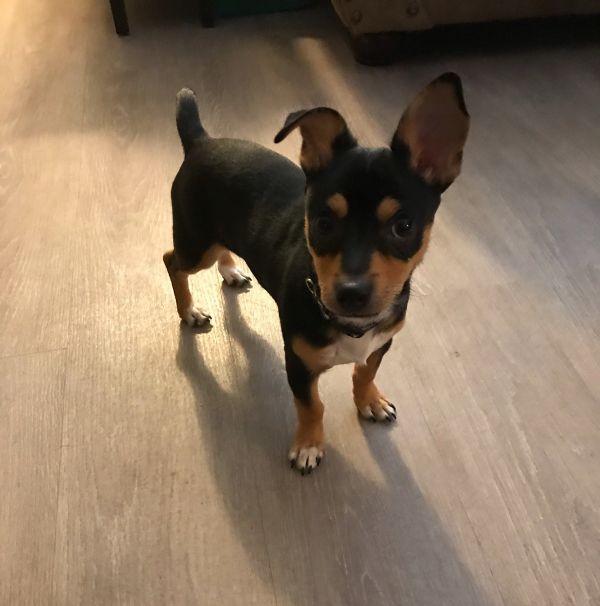 Name: Pepper
Species: Dog
Location: The Chi Society Of Ct, Glastonbury, CT
Age, Size, Sex, Breed: Baby, Small, Male, Chihuahua
Good With: Dogs
Description: "Meet Pepper, a 4 month old male, tricolored Chihuahua puppy located in central CT and in need of a very…" Learn more
---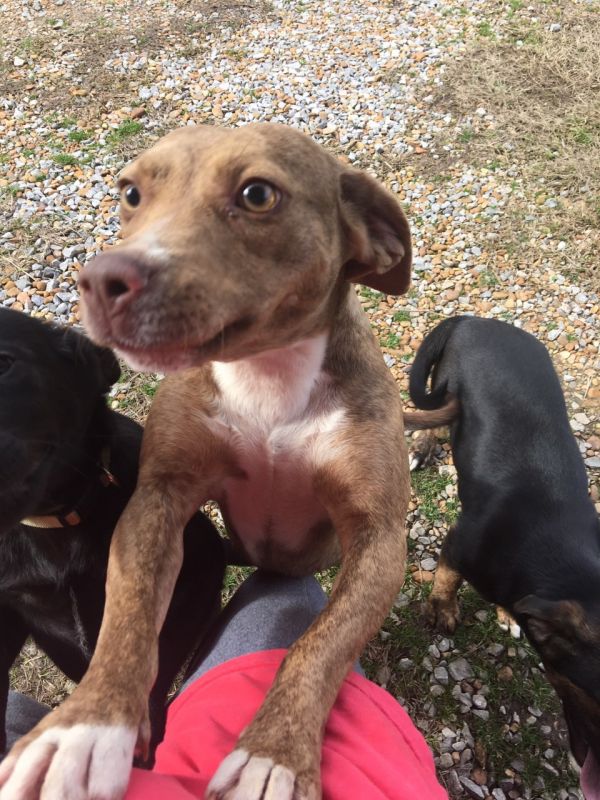 Name: Shelby
Species: Dog
Location: Double Dog Rescue, Unionville, CT
Age, Size, Sex, Breed: Young, Medium, Female, Terrier Labrador Retriever Mix
Good With: Kids and dogs
Description: "Breed: Terrier / Lab mix Age: 1 year old Weight: 34 lbs Good with dogs: Yes Good with cats: Unknown…" Learn more
---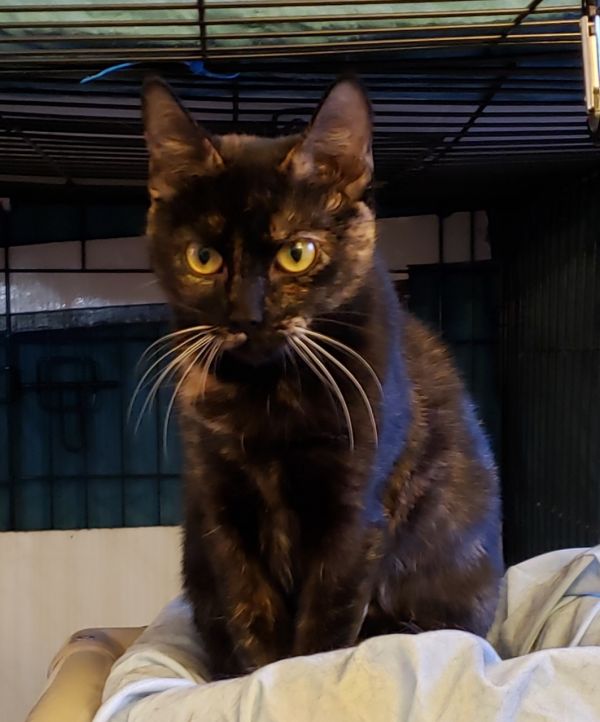 Name: Dahlia
Species: Cat
Location: Cat Tales Inc, P.O. Box 901, Middletown, CT
Age, Size, Sex, Breed: Adult, Large, Female, Domestic Short Hair
Good With: Cats
Description: "DOB – 8/27/18 When I came to Cat Tales, I was very pregnant and soon delivered 7 kittens. All of…" Learn more
---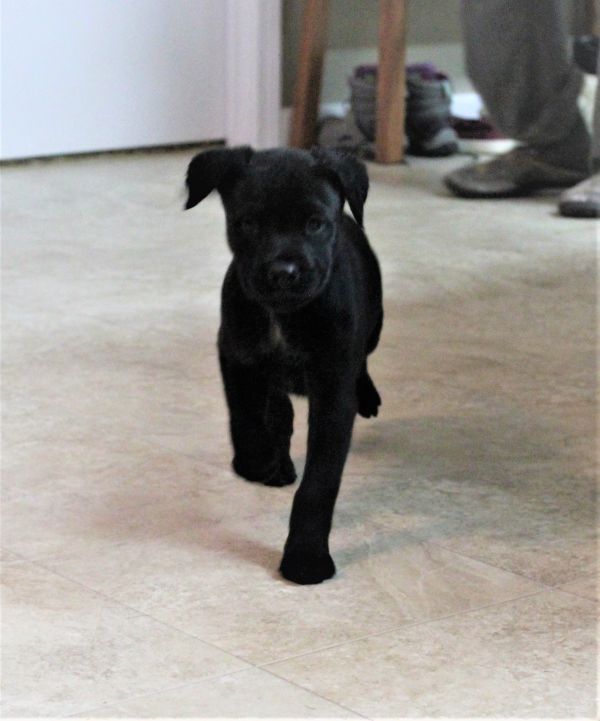 Name: Friedrich
Species: Dog
Location: Circle Of Hope K 9 Rescue, Bristol, CT
Age, Size, Sex, Breed: Baby, Medium, Male, Boxer Shepherd Mix
Good With: Kids, dogs and cats
Description: "Friedrich, his littermates, and their mama came to Circle of Hope when the other dog in their home kept attacking…" Learn more
---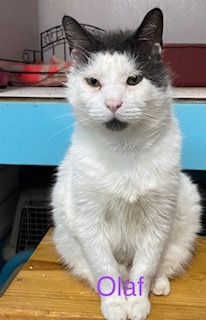 Name: Olaf
Species: Cat
Location: The Queenie Foundation Inc, Manchester, CT
Age, Size, Sex, Breed: Adult, Large, Male, Domestic Short Hair
Good With: Cats
Description: "Olaf (formerly Zeus) is a sweet boy who was found as a stray in New Britain. He's affectionate and laid…" Learn more
---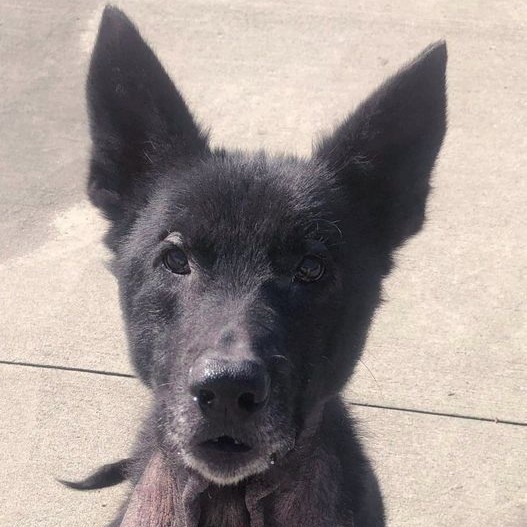 Name: Bailey! Friendly, Resilient Boy!
Species: Dog
Location: Meriden Animal Control Saving Paws, 311 MURDOCK AVE., Meriden, CT
Age, Size, Sex, Breed: Adult, Large, Male, German Shepherd Dog
Good With: Dogs
Description: "***CONSIDERABLE GERMAN SHEPHERD AND/OR OTHER WORKING BREED EXPERIENCE REQUIRED*** Meet Bailey, our happy and spunky senior GSD boy! Bailey is…" Learn more
---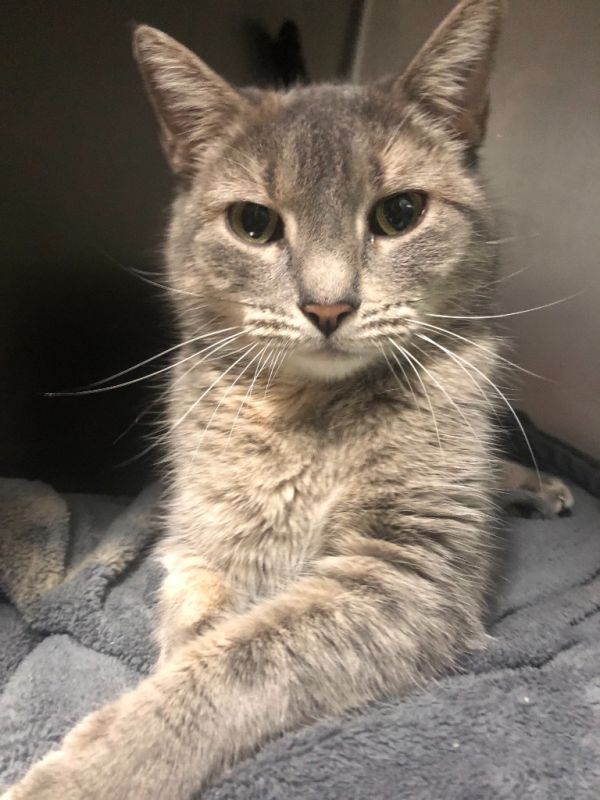 Name: Josephine
Species: Cat
Location: Meriden Humane Society, 311 Murdock Ave, Meriden, CT
Age, Size, Sex, Breed: Young, Medium, Female, Domestic Short Hair
---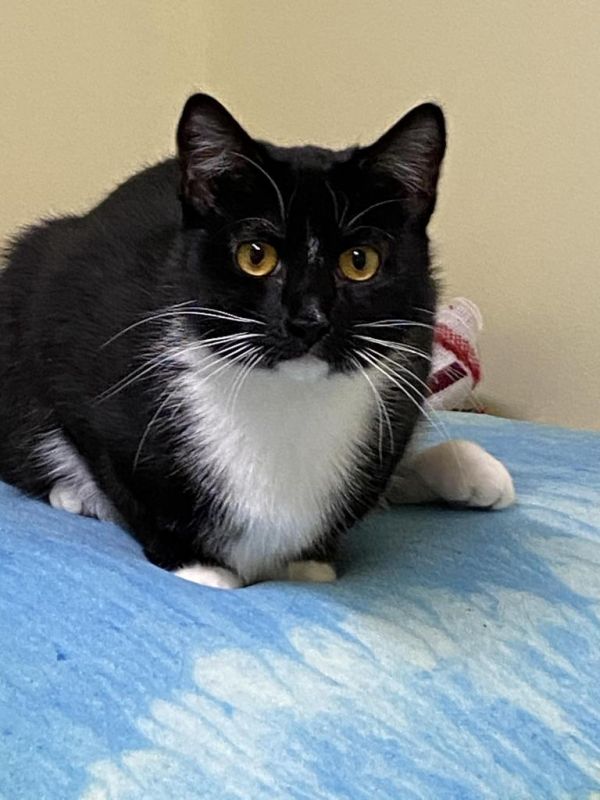 Name: Vanessa
Species: Cat
Location: Meriden Humane Society, 311 Murdock Ave, Meriden, CT
Age, Size, Sex, Breed: Young, Medium, Female, American Shorthair
Description: "Vanessa and her siblings were found outside as older kittens. She was scared at first but has slowly learned to…" Learn more
---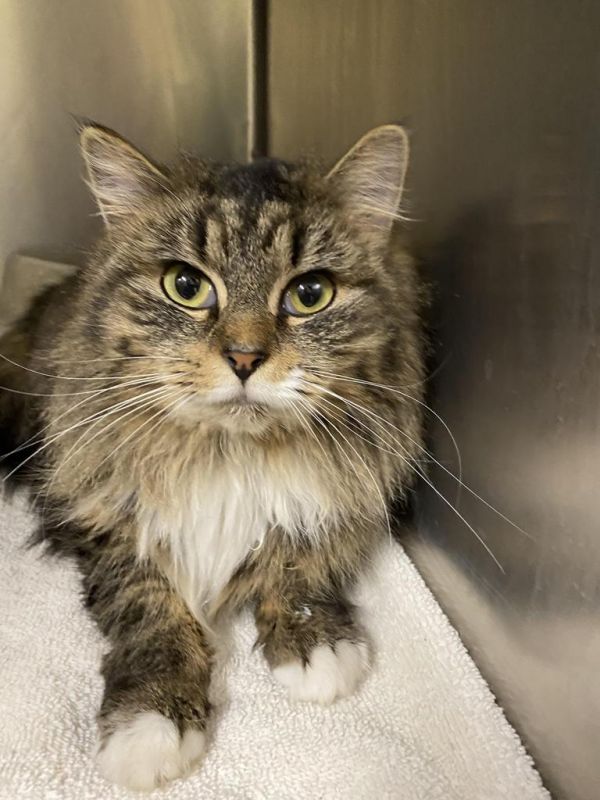 Name: Moana
Species: Cat
Location: Meriden Humane Society, 311 Murdock Ave, Meriden, CT
Age, Size, Sex, Breed: Young, Medium, Female, Domestic Long Hair
---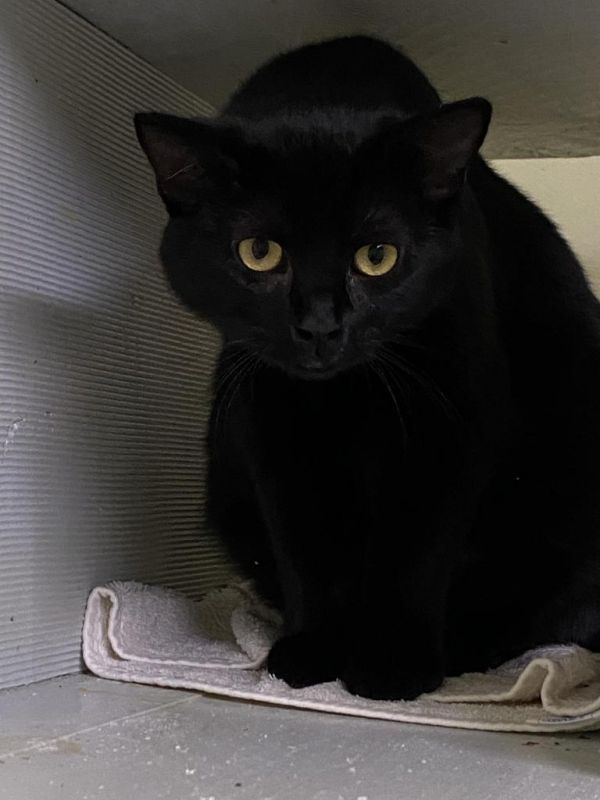 Name: Vanity
Species: Cat
Location: Meriden Humane Society, 311 Murdock Ave, Meriden, CT
Age, Size, Sex, Breed: Young, Medium, Female, American Shorthair
Description: "Vanity and her siblings were all found outside. Very scared at first, Vanity has learned to trust but still likes…" Learn more
---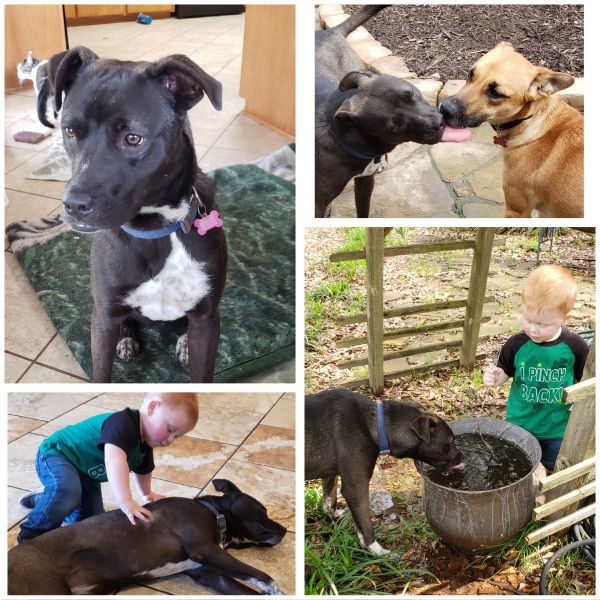 Name: Margie
Species: Dog
Location: A Second Chance For Ziva Inc, South Windsor, CT
Age, Size, Sex, Breed: Adult, Medium, Female, Boxer Pit Bull Terrier Mix
Good With: Kids and dogs
Description: "Hi my name is Margie and I'm a 50lb mixed breed girl who was found stray and spent almost 3…" Learn more
---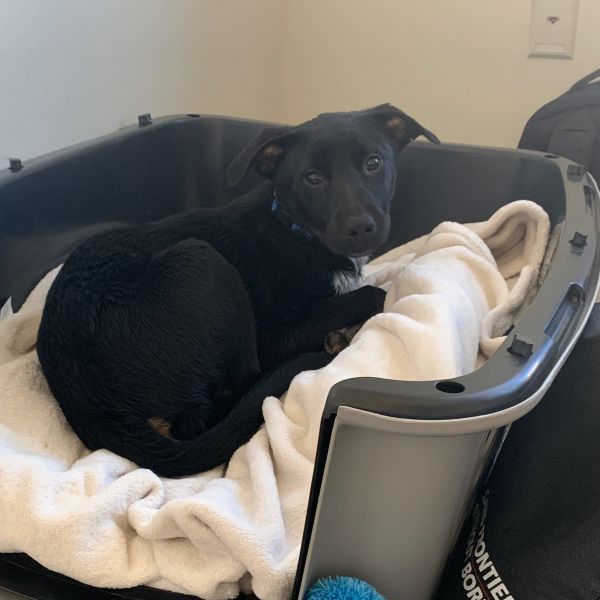 Name: Ducky
Species: Dog
Location: Outrider Dogs, Simsbury, CT
Age, Size, Sex, Breed: Baby, Medium, Male, Labrador Retriever Hound Mix
Description: "Meet Ducky! * We do not reply to inquiries. * If you see this post, Ducky is still available. *…" Learn more
---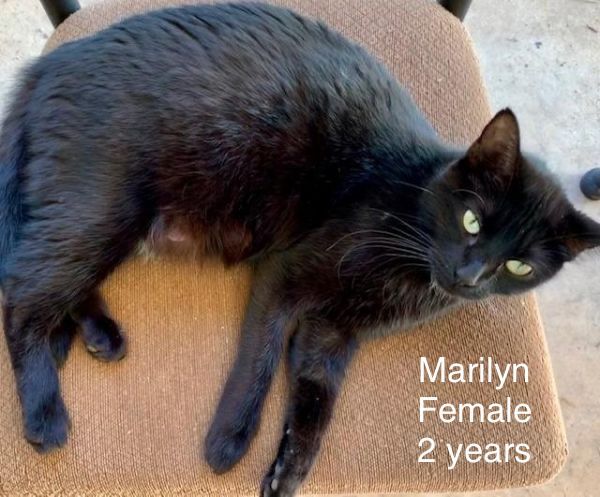 Name: Marilyn
Species: Cat
Location: Outrider Dogs, Simsbury, CT
Age, Size, Sex, Breed: Young, Medium, Female, Domestic Short Hair
Description: "Meet Marilyn!! Marilyn is a 2yr old Domestic Shorthaired Cat looking for her forever home! Marilyn is a sweet girl…." Learn more
---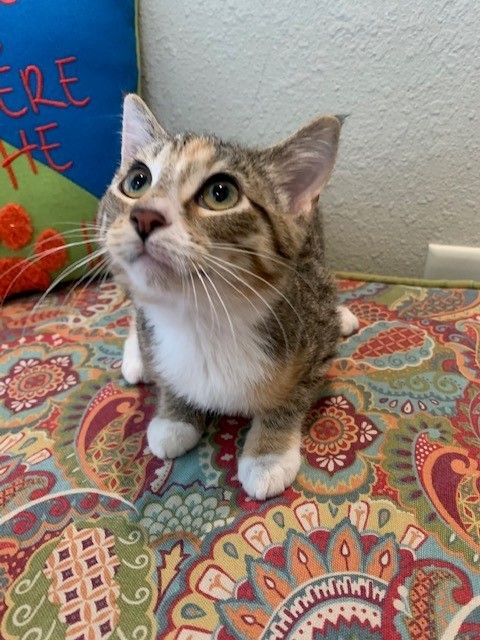 Name: Quentin and Frony
Species: Cat
Location: Outrider Dogs, Simsbury, CT
Age, Size, Sex, Breed: Baby, Medium, Female, Domestic Short Hair
Description: "Meet Quentin and Frony! Quentin (tabby with white belly-male) and Frony (tabby-female) are 8 month old Domestic Shorthaired kittens looking…" Learn more
---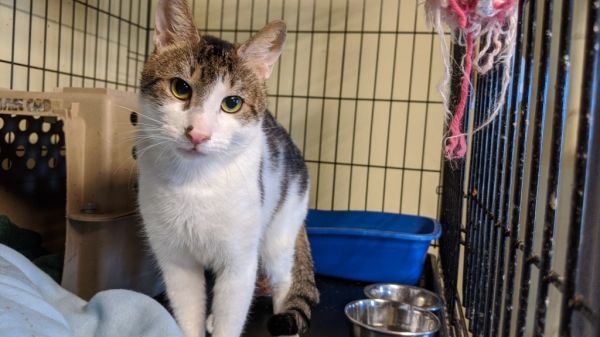 Name: 145-Beckett, Vick
Species: Cat
Location: Connecticut Cat Connection, 40 Stevens Mill Rd, Windsor, CT
Age, Size, Sex, Breed: Adult, Medium, Male, Domestic Short Hair
Description: "This cat is waiting for it's Forever Home! Email [email protected] with a question or better yet, complete an application for…" Learn more
---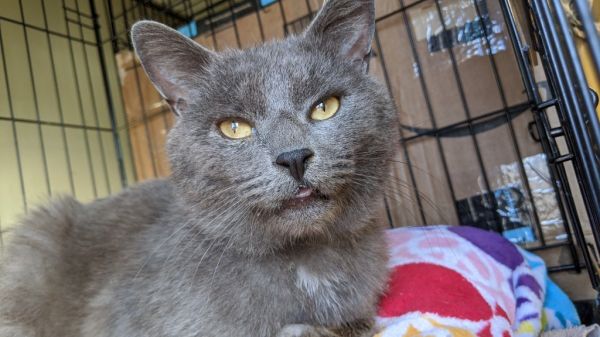 Name: Leon
Species: Cat
Location: Connecticut Cat Connection, 40 Stevens Mill Rd, Windsor, CT
Age, Size, Sex, Breed: Adult, Medium, Male, Domestic Short Hair
Description: "This cat is waiting for it's Forever Home! Email [email protected] with a question or better yet, complete an application for…" Learn more
---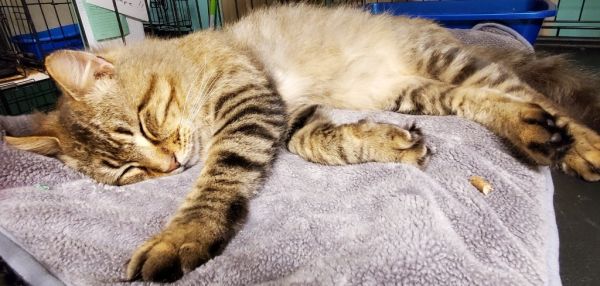 Name: Smokey 2021
Species: Cat
Location: Connecticut Cat Connection, 40 Stevens Mill Rd, Windsor, CT
Age, Size, Sex, Breed: Young, Medium, Male, Domestic Long Hair
Description: "This cat is waiting for it's Forever Home! Email [email protected] with a question or better yet, complete an application for…" Learn more
---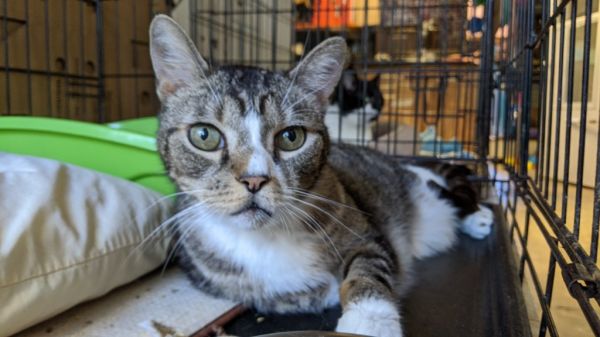 Name: Serrano
Species: Cat
Location: Connecticut Cat Connection, 40 Stevens Mill Rd, Windsor, CT
Age, Size, Sex, Breed: Senior, Medium, Male, Domestic Short Hair
Description: "This cat is waiting for it's Forever Home! Email [email protected] with a question or better yet, complete an application for…" Learn more
---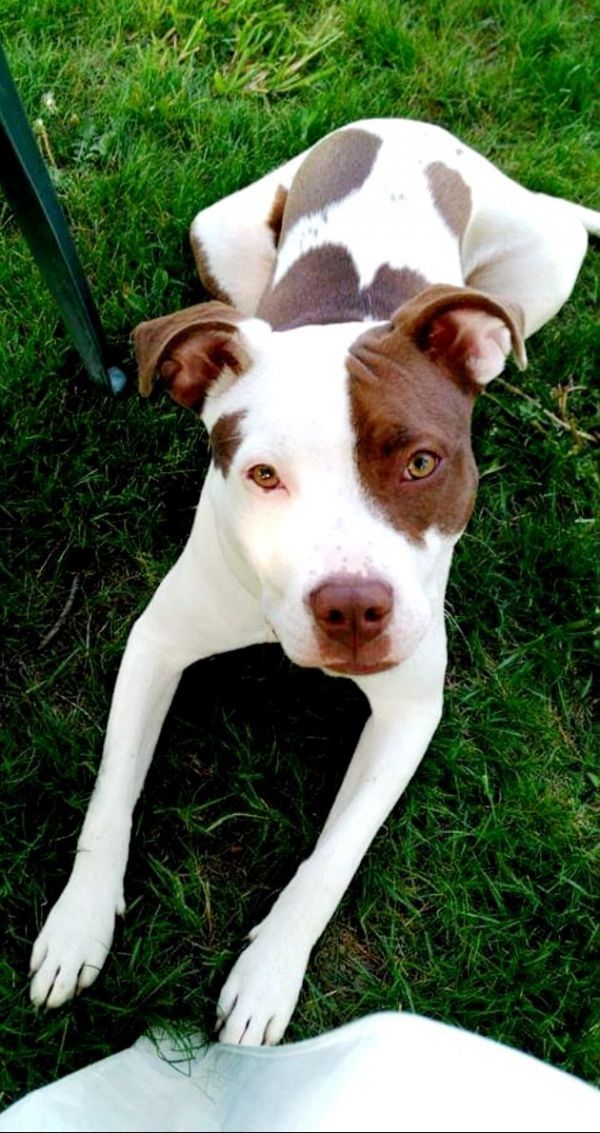 Name: Tiana
Species: Dog
Location: Sarahs Second Chance Dog Rescue, Vernon, CT
Age, Size, Sex, Breed: Adult, Large, Female, Pit Bull Terrier
Good With: Kids
Description: "Robbi's Rescue Dog If interested, call Robbi Lee Roy at 860-816-0176 Located in Windham CT Tiana is a female Pit…" Learn more
---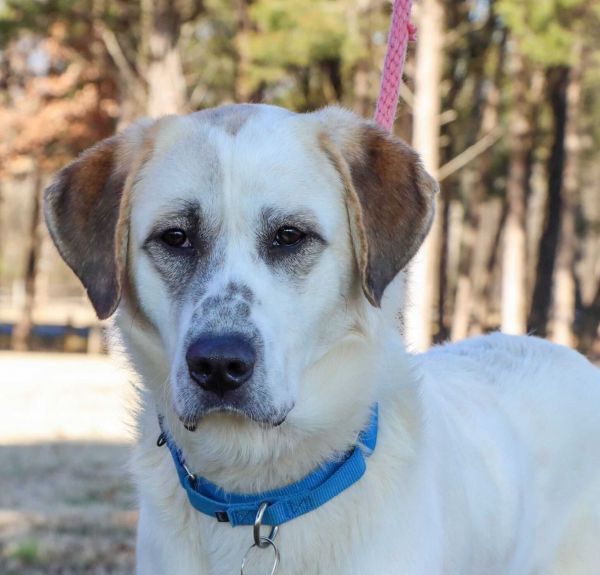 Name: Flap Jack
Species: Dog
Location: Big Fluffy Dog Rescue, East Windsor, CT
Age, Size, Sex, Breed: Adult, Large, Male, Great Pyrenees
Good With: Kids and dogs
Description: "lap Jack is a 3 year old Pyr mix looking for his forever home. He loves all dogs, but plays…" Learn more
---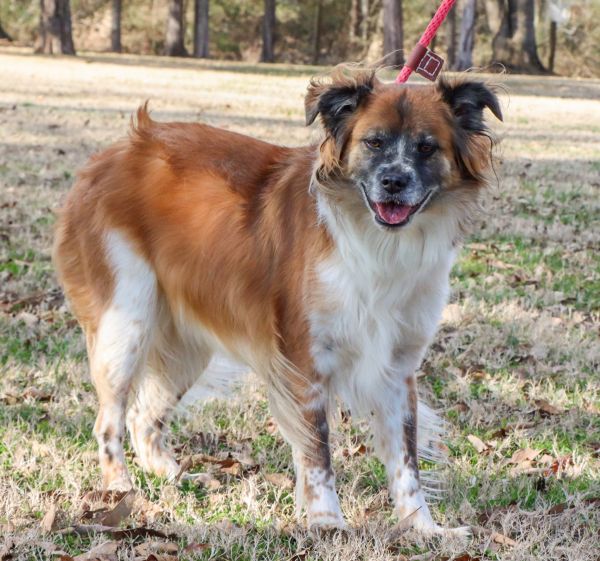 Name: Rooney
Species: Dog
Location: Big Fluffy Dog Rescue, East Windsor, CT
Age, Size, Sex, Breed: Adult, Medium, Male, Australian Shepherd
Good With: Dogs and cats
Description: "This is Rooney. He is an absolutely adorable freckle-faced 5-year-old, 47 lb. Aussie mix ready to bust out of the…" Learn more
---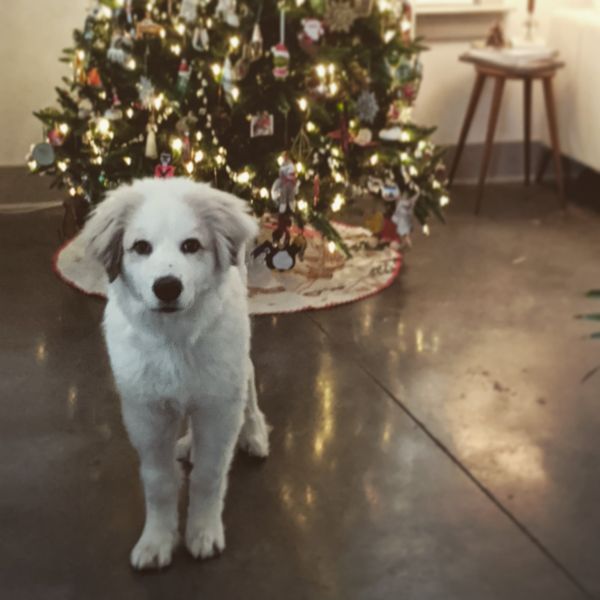 Name: Benson
Species: Dog
Location: Big Fluffy Dog Rescue, East Windsor, CT
Age, Size, Sex, Breed: Baby, Large, Male, Great Pyrenees
Good With: Kids, dogs and cats
Description: "Meet Benson, he is a 7 month old, 68 lb., Great Pyrenees, looking for his forever home. Benson is a…" Learn more
---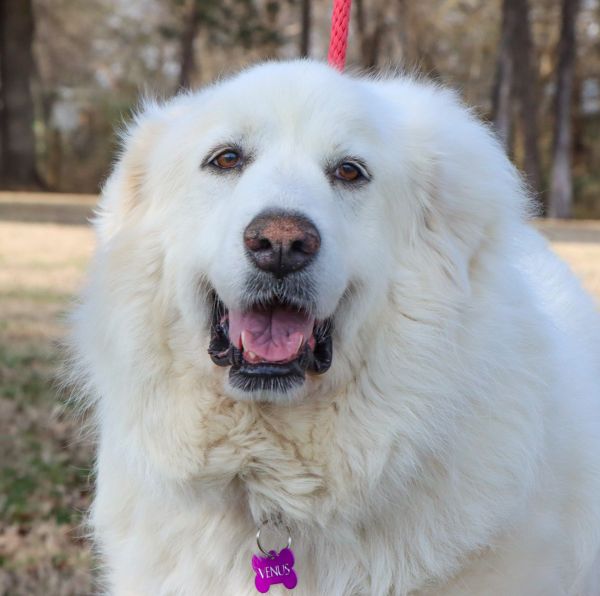 Name: Venus
Species: Dog
Location: Big Fluffy Dog Rescue, East Windsor, CT
Age, Size, Sex, Breed: Adult, Large, Female, Great Pyrenees
Good With: Kids and dogs
Description: "Venus is a 7yr young Pyr who is great with other dogs and people of all sizes and shapes. She's…" Learn more
---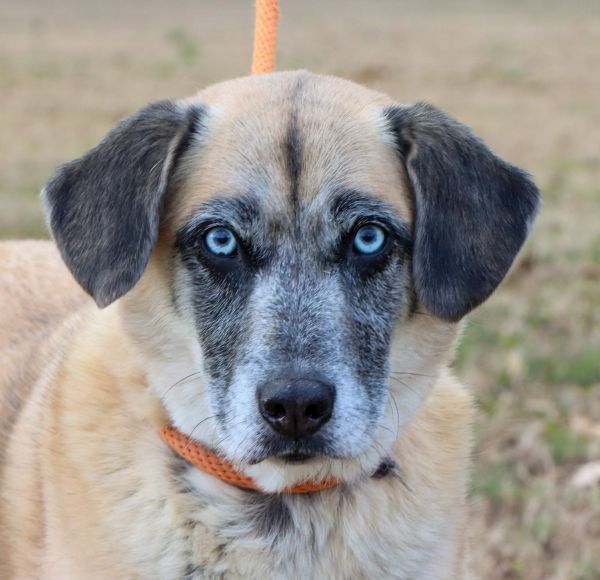 Name: Bucky
Species: Dog
Location: Big Fluffy Dog Rescue, East Windsor, CT
Age, Size, Sex, Breed: Adult, Medium, Female, Anatolian Shepherd
Good With: Kids, dogs and cats
Description: "Bucky is a perfect 7 year old , Anatolian/Husky mix. She currently weighs about 55 pounds. She is good with…" Learn more
---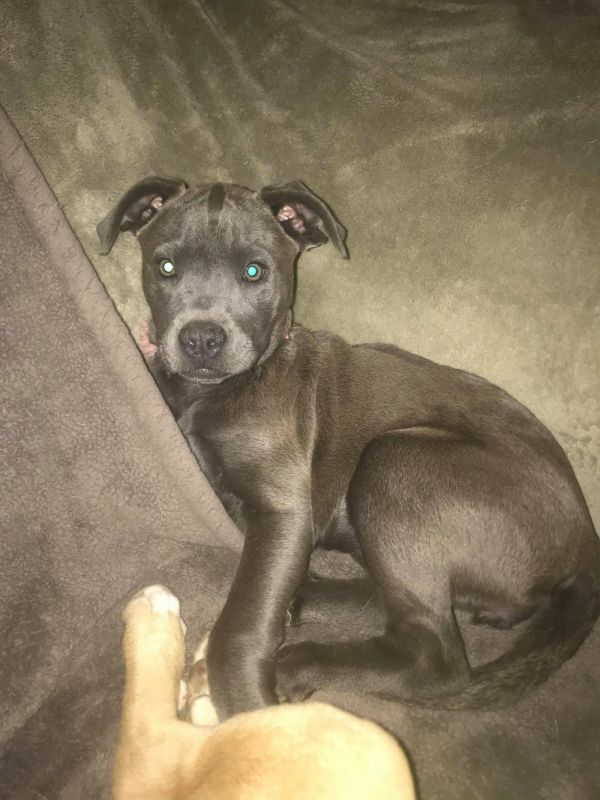 Name: Maxine
Species: Dog
Location: Big Fluffy Dog Rescue, East Windsor, CT
Age, Size, Sex, Breed: Baby, Medium, Female, Labrador Retriever Pit Bull Terrier Mix
Good With: Kids, dogs and cats
Description: "This is Maxine, she is a 12 week old Pittie/lab x puppy, she weighs approximately 17 lbs. Maxine came into…" Learn more
---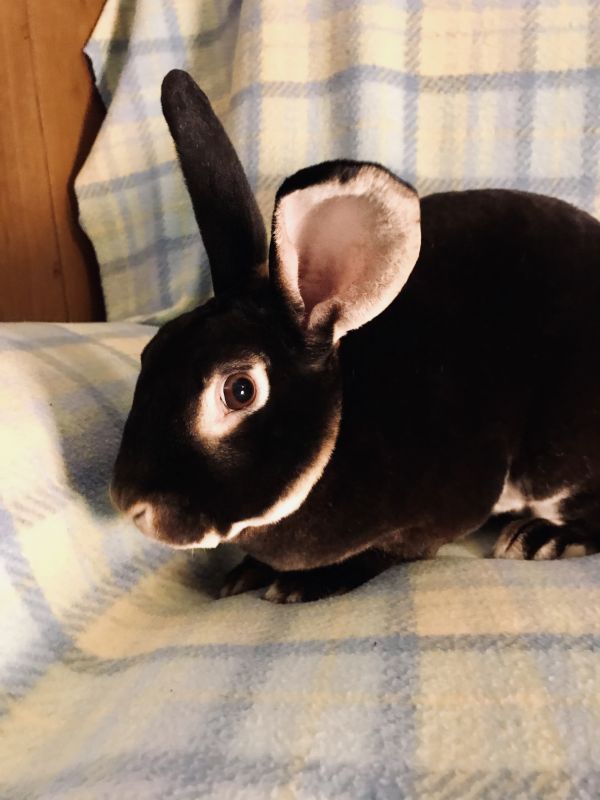 Name: Ronald
Species: Rabbit
Location: Cottontail Rabbit Rescue, Wallingford, CT
Age, Size, Sex, Breed: Young, Large, Male, Rex
Good With: Kids, dogs and cats
Description: "Ronald is the most handsome pure Rex bunny we have had in the rescue in a while. His owner could…" Learn more
---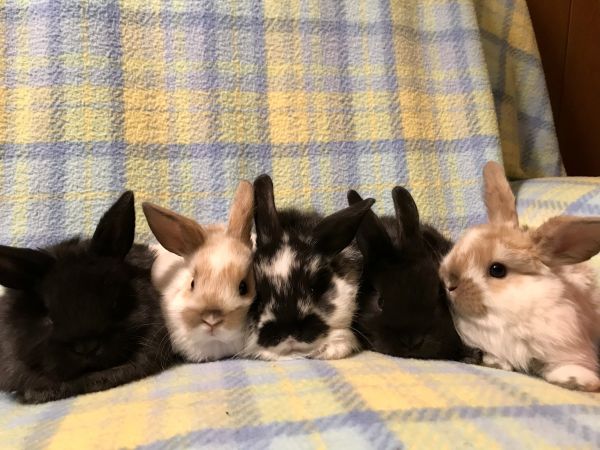 Name: Babies male and female
Species: Rabbit
Location: Cottontail Rabbit Rescue, Wallingford, CT
Age, Size, Sex, Breed: Baby, Small, Female, Holland Lop Mini Rex Mix
Good With: Kids, dogs and cats
Description: "We have five of the cutest babies looking for a new home. They won't be ready to go for another…" Learn more
---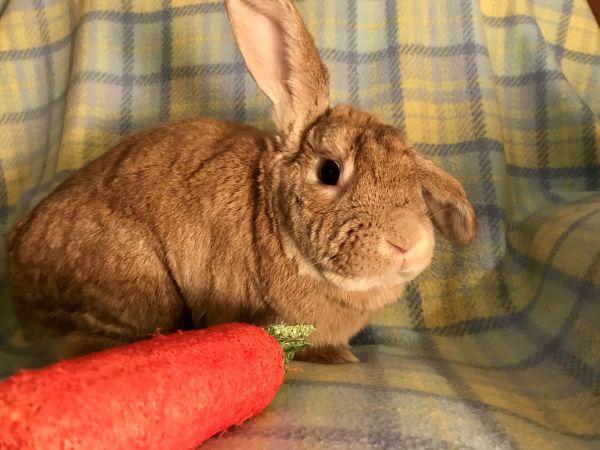 Name: Peter
Species: Rabbit
Location: Cottontail Rabbit Rescue, Wallingford, CT
Age, Size, Sex, Breed: Adult, Medium, Male, Bunny Rabbit
Description: "Peter just recently came into the rescue. He is a mix breed bunny, I'm thinking mixed with a lop because…" Learn more
---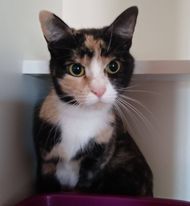 Name: Paprika
Species: Cat
Location: The Cats Meow Animal Rescue League, Windsor Locks, CT
Age, Size, Sex, Breed: Adult, Medium, Female, Calico
Description: "COMING SOON: Paprika is a young adult who was found abandoned outside someone's home. She is super friendly and lovey…" Learn more
---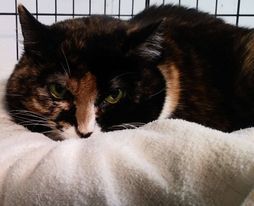 Name: Caramia
Species: Cat
Location: The Cats Meow Animal Rescue League, Windsor Locks, CT
Age, Size, Sex, Breed: Senior, Medium, Female, Domestic Short Hair Calico Mix
Description: "Caramia lost her home due to family finances. She is a pleasingly plump senior of 11 years who loves petting…" Learn more
---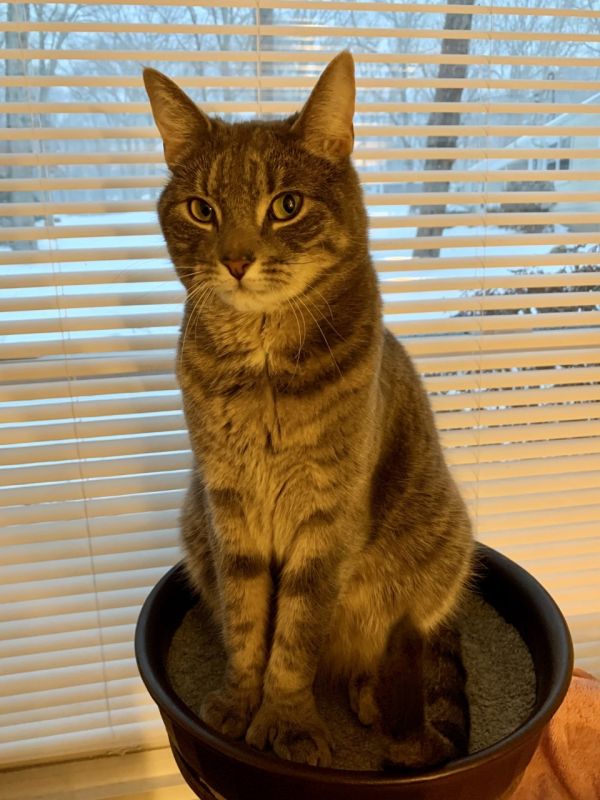 Name: Ashton
Species: Cat
Location: The Cats Meow Animal Rescue League, Windsor Locks, CT
Age, Size, Sex, Breed: Adult, Medium, Male, Extra-Toes Cat / Hemingway Polydactyl Tabby Mix
Description: "Ashton is looking for a new home because he was originally adopted as a single kitten and therefore does not…" Learn more
---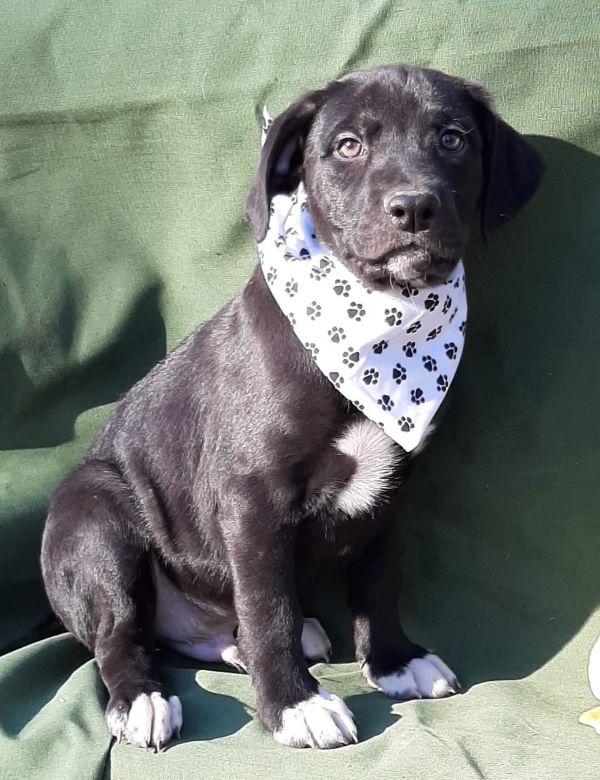 Name: Tito
Species: Dog
Location: Petmatchmaker Rescue South, Amston, CT
Age, Size, Sex, Breed: Baby, Medium, Male, Collie Labrador Retriever Mix
Good With: Kids, dogs and cats
Description: "***All applications will be considered before inquiries as we do not currently have the staff to respond to every inquiry…" Learn more
---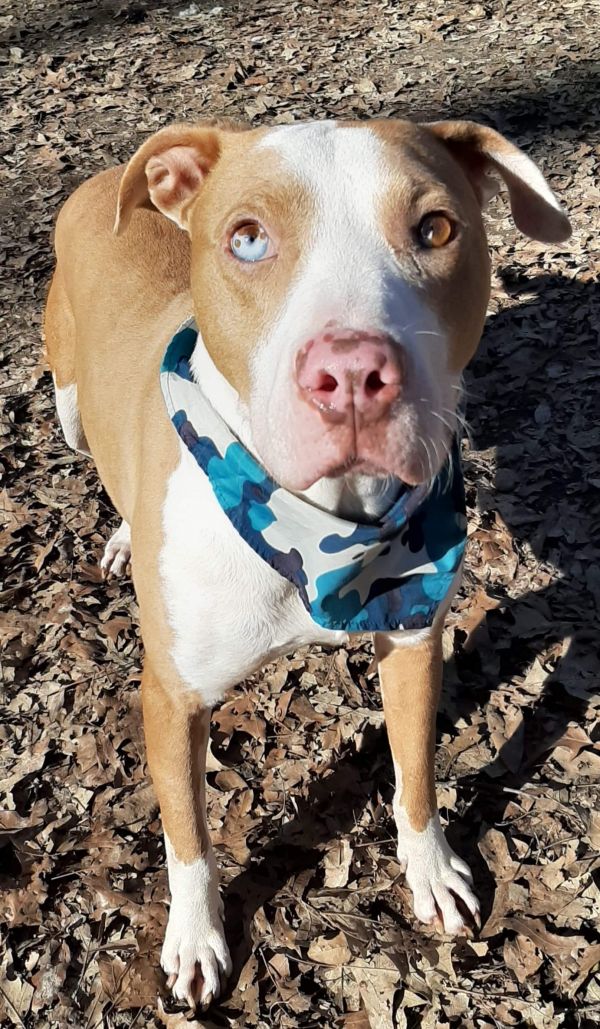 Name: Ruff Patch
Species: Dog
Location: Petmatchmaker Rescue South, Amston, CT
Age, Size, Sex, Breed: Adult, Large, Male, American Bulldog Mixed Breed Mix
Good With: Kids and dogs
Description: "This amazing jokester is the full package—athletic, smart, spry, fun-loving, obedient and young enough to take on the world right…" Learn more
---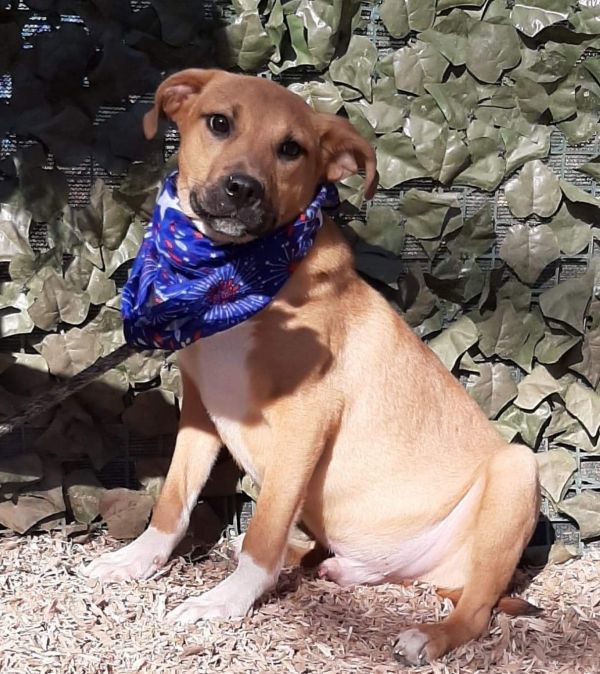 Name: Auld
Species: Dog
Location: Petmatchmaker Rescue South, Amston, CT
Age, Size, Sex, Breed: Baby, Medium, Male, Labrador Retriever Mixed Breed Mix
Good With: Kids, dogs and cats
Description: "For auld lang syne, my dear For auld lang syne We'll tak a cup o' kindness yet For days of…" Learn more
---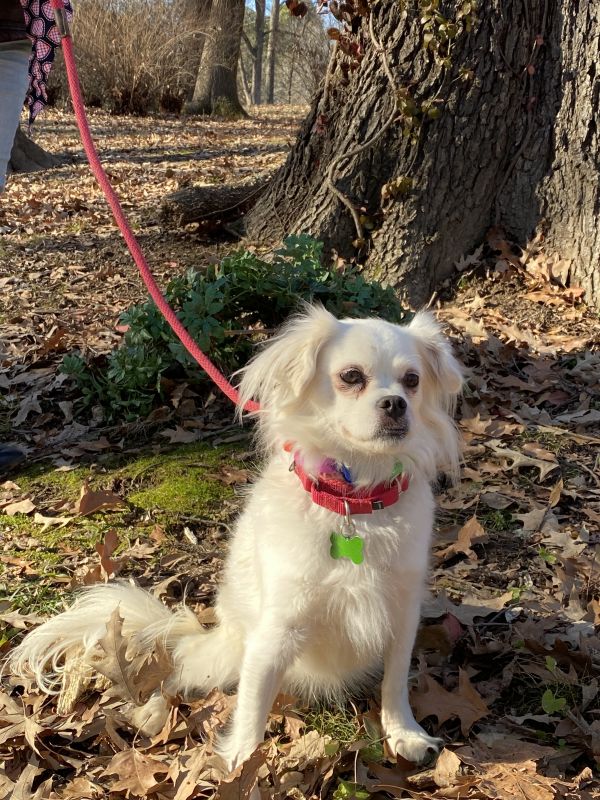 Name: Shelby
Species: Dog
Location: Petmatchmaker Rescue South, Amston, CT
Age, Size, Sex, Breed: Adult, Small, Female, Pekingese Papillon Mix
Good With: Dogs
Description: "Please meet Shelby! She is a Pekingese/Papillon mix weighing in at 25 lbs of cuteness! She and her fur siblings…" Learn more
---
Name: Julep
Species: Dog
Location: Petmatchmaker Rescue South, Amston, CT
Age, Size, Sex, Breed: Baby, Medium, Female, Collie Labrador Retriever Mix
Good With: Kids, dogs and cats
Description: "***All applications will be considered before inquiries as we do not currently have the staff to respond to every inquiry…" Learn more
---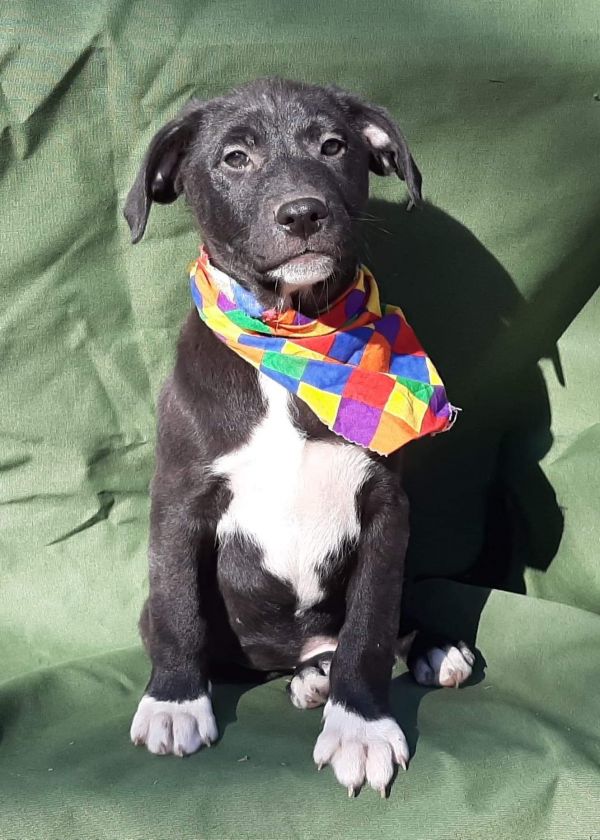 Name: Guiness
Species: Dog
Location: Petmatchmaker Rescue South, Amston, CT
Age, Size, Sex, Breed: Baby, Medium, Male, Collie Labrador Retriever Mix
Good With: Kids, dogs and cats
Description: "***All applications will be considered before inquiries as we do not currently have the staff to respond to every inquiry…" Learn more
---