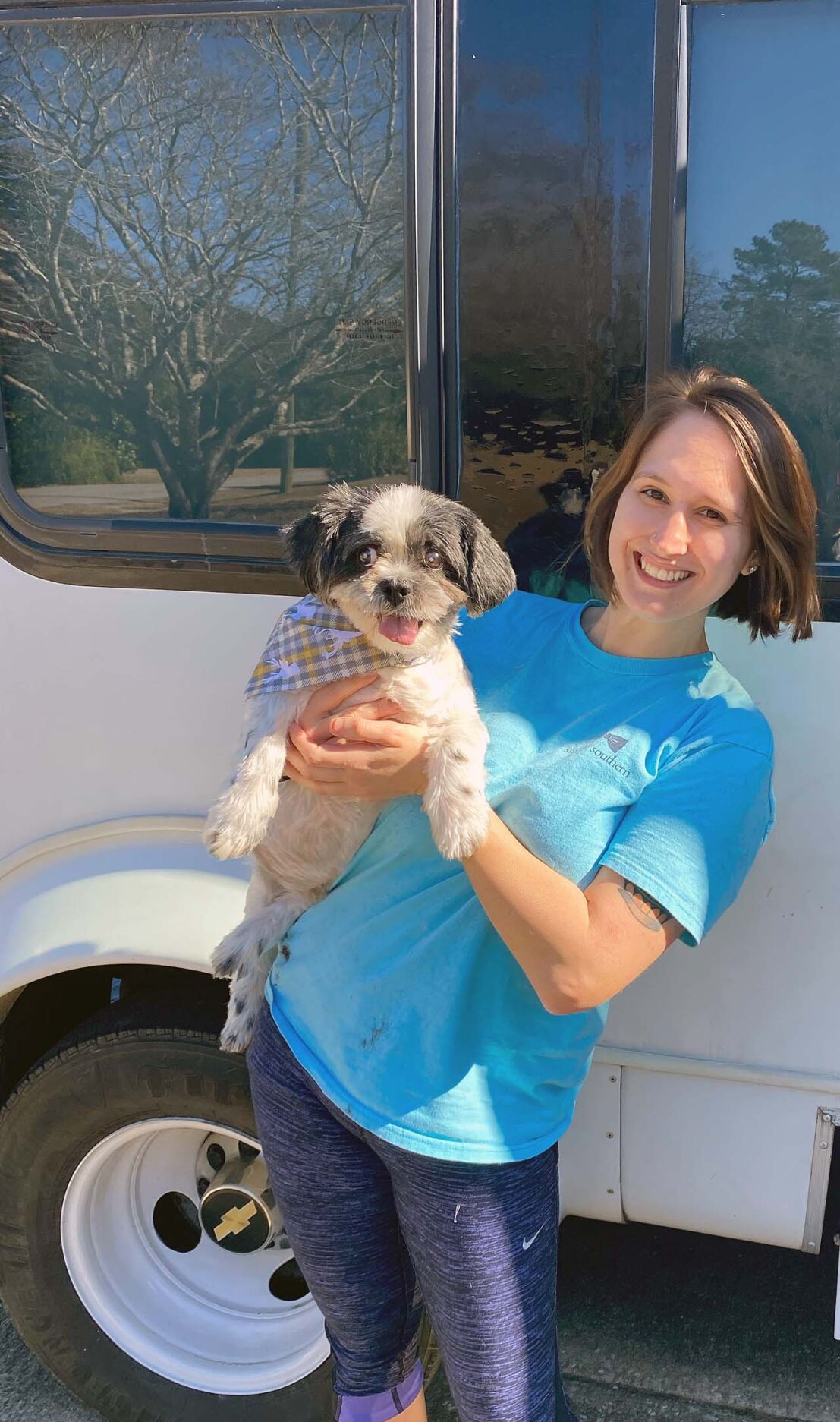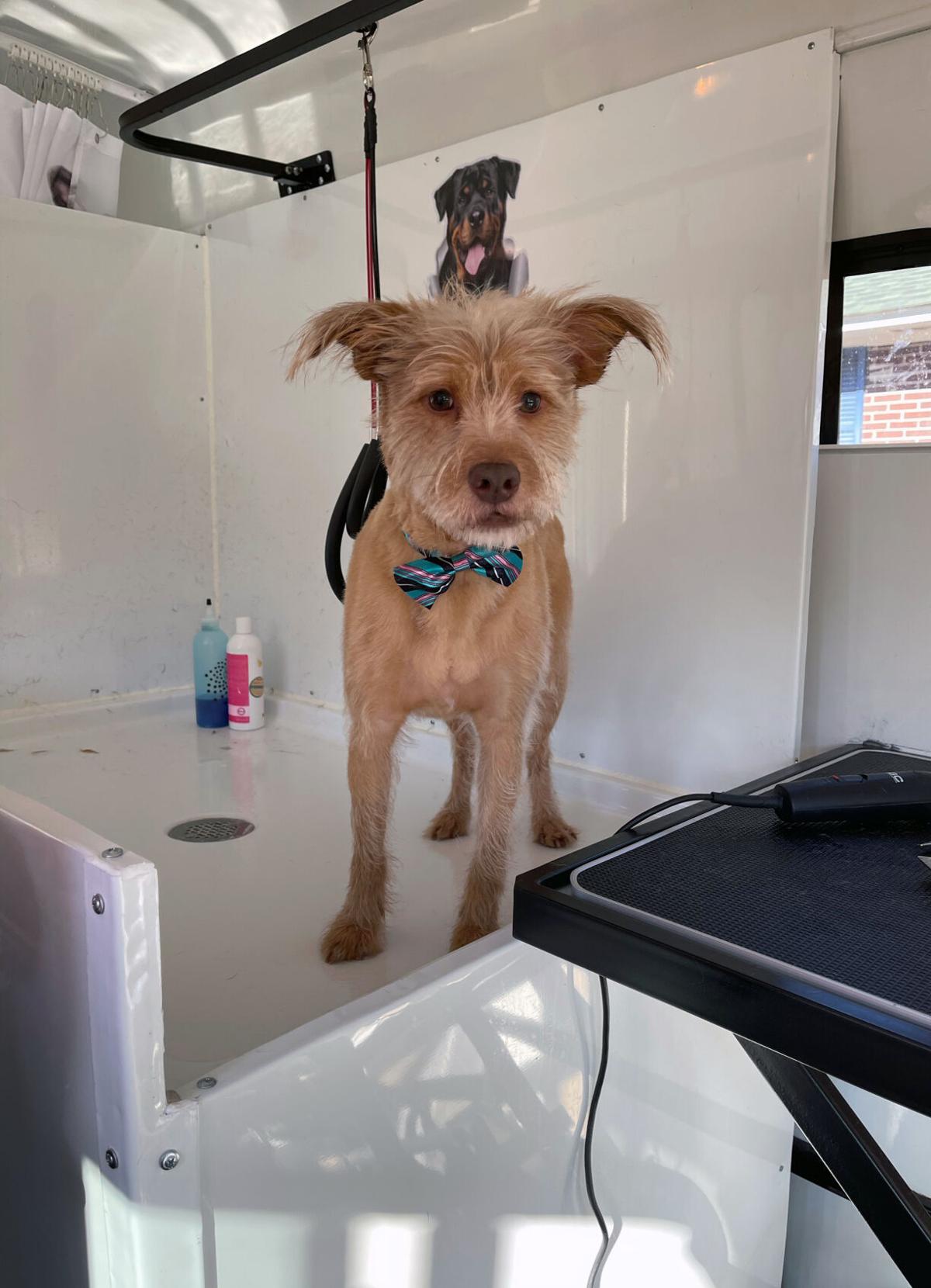 ARDIE ARVIDSON
Morning News

FLORENCE, S.C. – Heather Deitch Hodges loves animals and always knew she wanted to work with them in some way. After college, she thought about veterinary school but changed her mind and became a veterinary technician.
"I liked drawing blood and preparing animals for surgery," Hodges said.
She said working directly with the animals and giving them care appealed to her. She has been a vet tech for approximately 10 years.
With COVID making people reluctant to take their pets in for appointments to the vet and the groomer, Hodges decided it was the right time to fulfill her dream of a full-service mobile animal grooming service.
Pee Dee Pampered Pups Mobile Grooming Service is taking appointments and is almost completely booked for March.
For the past six years, Hodges has worked as a certified veterinary technician with Cashua Veterinary Care in Florence.
Hodges began dog sitting on the side to make extra money. From there, she began trimming nails, giving baths and providing other grooming services.
At first, Hodges would go to pet owners' homes to provide these services. She said often their tub wasn't big enough or the owner didn't feel comfortable having a stranger come into their home during COVID-19.