Looking to add to your family and do something good for the Memphis community at the same time? Perhaps it's the right time to adopt a pet! Amid the ongoing COVID-19 pandemic, many local animals are still looking for their forever homes and animal shelters still working to fulfill adoptions and place pets with families.
In the search for a lovable new friend, consider starting at a local shelter like Humane Society Of Memphis And Shelby County, where Cajun the dog is waiting patiently. If you aren't sure if you have time to take care of a pet year round, many shelters also offer opportunities to foster pets until they are placed.
If you need some help in your search, Patch and Petfinder have you covered. We put together a list each week of all the pets recently put up for adoption in your area. If you're a dog person, you might like Darla, a Jack Russell Terrier up for adoption. Or if cats are more your thing, there are several great cats available, too. Click on any listing for more information, or to start the adoption process.
Editor's note: This list was automatically generated using data compiled by Petfinder. Please report any errors or other feedback to [email protected]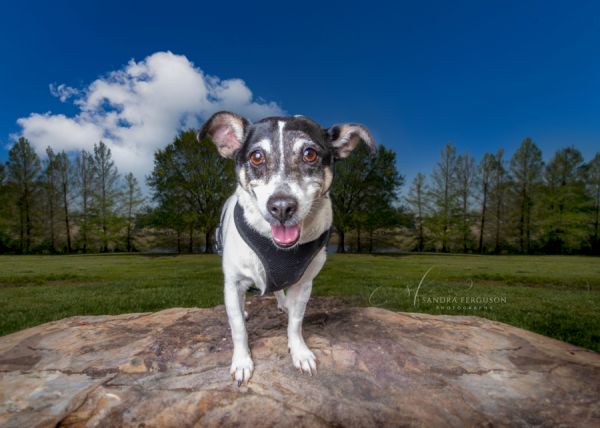 Name: Darla
Species: Dog
Location: Real Good Dog Rescue, Memphis, TN
Age, Size, Sex, Breed: Senior, Small, Female, Jack Russell Terrier
Description: "Darla is a ten year old 18 lb jack Russell terrier mix. She came with 6 other pets from a…" Learn more
---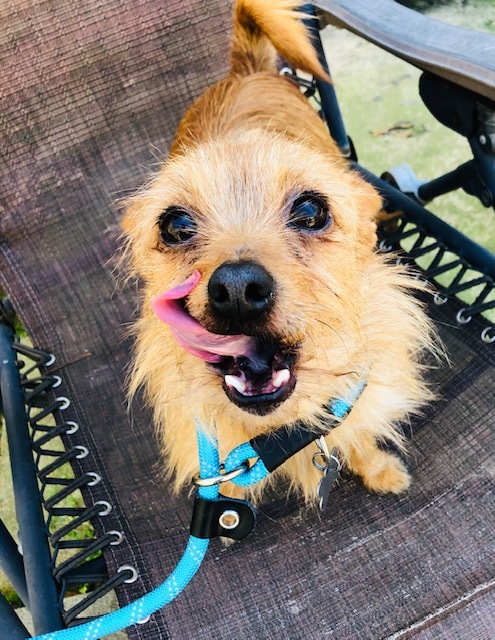 Name: Kassie
Species: Dog
Location: Real Good Dog Rescue, Memphis, TN
Age, Size, Sex, Breed: Adult, Small, Female, Chihuahua
Description: "Kassie is a four year old yorkie chihuahua mix. She is a very loving dog who wants to jump in…" Learn more
---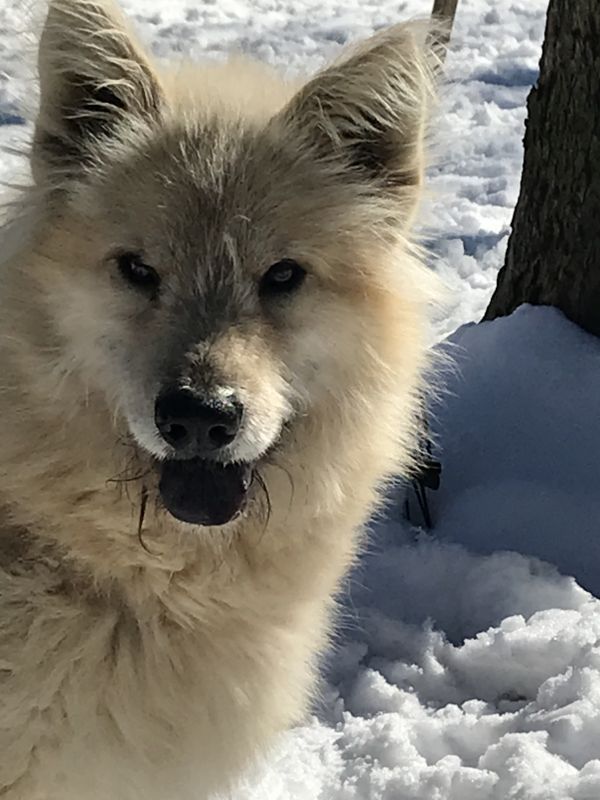 Name: Ollie
Species: Dog
Location: Cyans Private Garden Rescue, Memphis, TN
Age, Size, Sex, Breed: Adult, Medium, Male, Belgian Shepherd / Laekenois Husky Mix
Good With: Kids, dogs and cats
Description: "Ollie was part of a cruelty case that included multiple dogs and some dead animals in the home. He was…" Learn more
---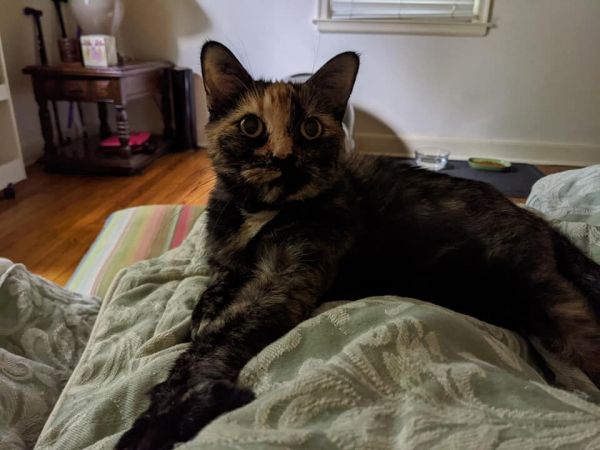 Name: Abby
Species: Cat
Location: Memphis Pets Alive, Memphis, TN
Age, Size, Sex, Breed: Senior, Small, Female, Tortoiseshell
Good With: Kids
Description: "Notes from Abby: My human mom sadly had to go live somewhere else for the best interest of her health…" Learn more
---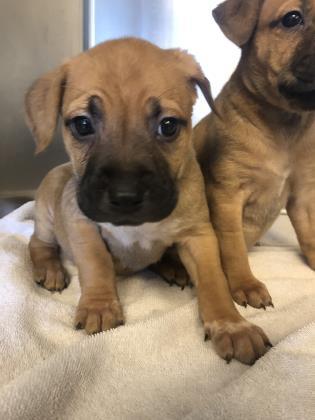 Name: Cajun
Species: Dog
Location: Humane Society Of Memphis And Shelby County, 935 Farm Rd, Memphis, TN
Age, Size, Sex, Breed: Baby, Medium, Female, Pit Bull Terrier Mixed Breed Mix
---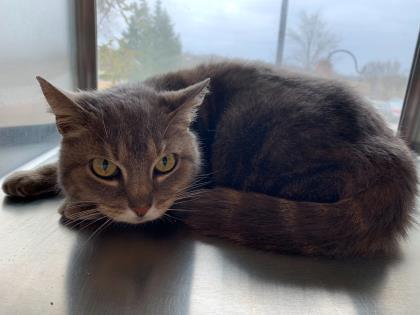 Name: Wubie
Species: Cat
Location: Humane Society Of Memphis And Shelby County, 935 Farm Rd, Memphis, TN
Age, Size, Sex, Breed: Adult, Medium, Female, Domestic Short Hair
---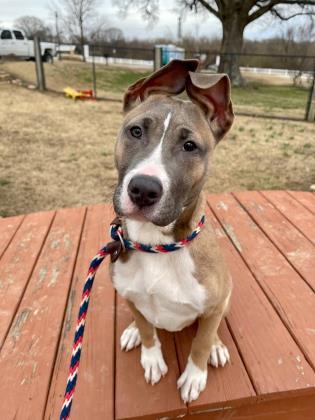 Name: Hinata
Species: Dog
Location: Humane Society Of Memphis And Shelby County, 935 Farm Rd, Memphis, TN
Age, Size, Sex, Breed: Baby, Small, Female, Shepherd Mixed Breed Mix
---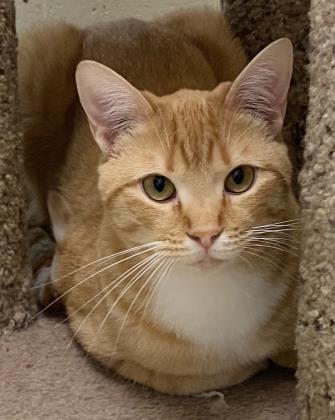 Name: Phineas
Species: Cat
Location: Humane Society Of Memphis And Shelby County, 935 Farm Rd, Memphis, TN
Age, Size, Sex, Breed: Baby, Small, Female, Domestic Short Hair
---
Name: Zydeco
Species: Dog
Location: Humane Society Of Memphis And Shelby County, 935 Farm Rd, Memphis, TN
Age, Size, Sex, Breed: Baby, Medium, Female, Pit Bull Terrier Mixed Breed Mix
---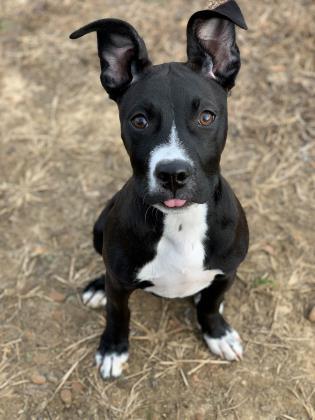 Name: Ellah
Species: Dog
Location: Humane Society Of Memphis And Shelby County, 935 Farm Rd, Memphis, TN
Age, Size, Sex, Breed: Baby, Small, Female, Terrier Mixed Breed Mix
Description: "Hi there! My name is Ella and I am a 4 month old pit-mix! I am a very small girl…" Learn more
---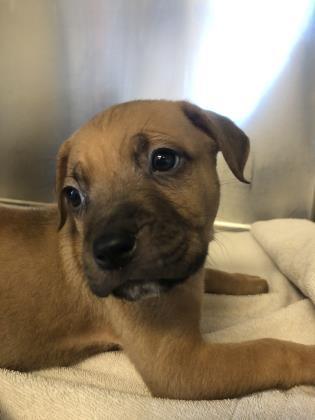 Name: Orleans
Species: Dog
Location: Humane Society Of Memphis And Shelby County, 935 Farm Rd, Memphis, TN
Age, Size, Sex, Breed: Baby, Medium, Male, Pit Bull Terrier Mixed Breed Mix
---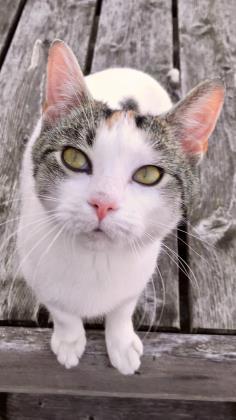 Name: Autumn
Species: Cat
Location: Humane Society Of Memphis And Shelby County, 935 Farm Rd, Memphis, TN
Age, Size, Sex, Breed: Young, Medium, Female, Domestic Short Hair
Description: "Hello! My name is Autumn, the best months for me, and I promise I'd be the best kitty you ever…" Learn more
---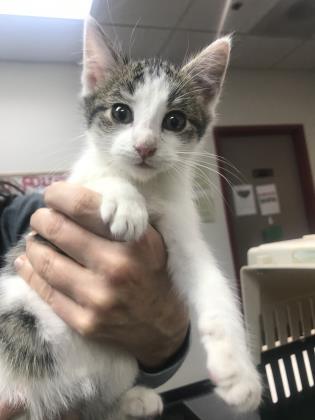 Name: Ekans
Species: Cat
Location: Humane Society Of Memphis And Shelby County, 935 Farm Rd, Memphis, TN
Age, Size, Sex, Breed: Baby, Small, Male, Domestic Short Hair
---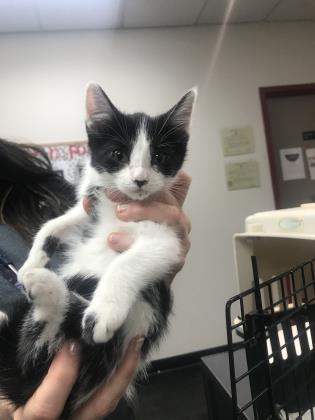 Name: Weedle
Species: Cat
Location: Humane Society Of Memphis And Shelby County, 935 Farm Rd, Memphis, TN
Age, Size, Sex, Breed: Baby, Small, Female, Domestic Short Hair
---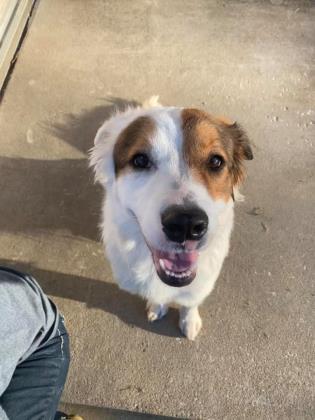 Name: Atlas
Species: Dog
Location: Humane Society Of Memphis And Shelby County, 935 Farm Rd, Memphis, TN
Age, Size, Sex, Breed: Adult, Medium, Female, Collie Mixed Breed Mix
---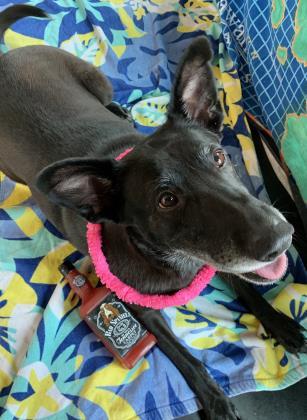 Name: Claudia
Species: Dog
Location: Humane Society Of Memphis And Shelby County, 935 Farm Rd, Memphis, TN
Age, Size, Sex, Breed: Senior, Medium, Female, Retriever Mixed Breed Mix
---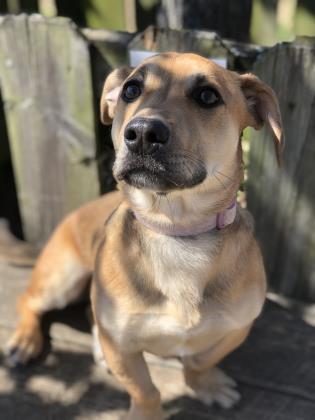 Name: Cassie
Species: Dog
Location: Humane Society Of Memphis And Shelby County, 935 Farm Rd, Memphis, TN
Age, Size, Sex, Breed: Young, Small, Female, Chihuahua Mixed Breed Mix
---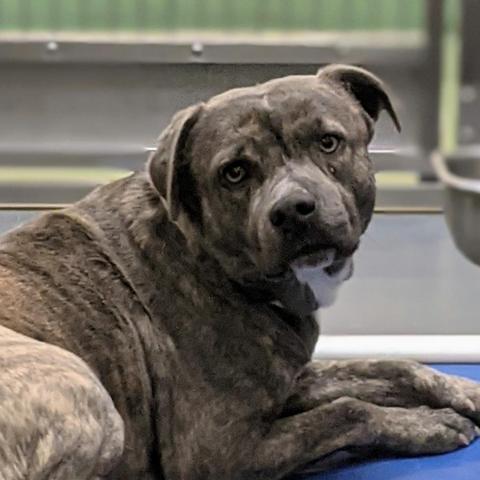 Name: Blue
Species: Dog
Location: Memphis Animal Services, 2350 Appling City Cove, Memphis, TN
Age, Size, Sex, Breed: Young, Medium, Male, Mixed Breed
---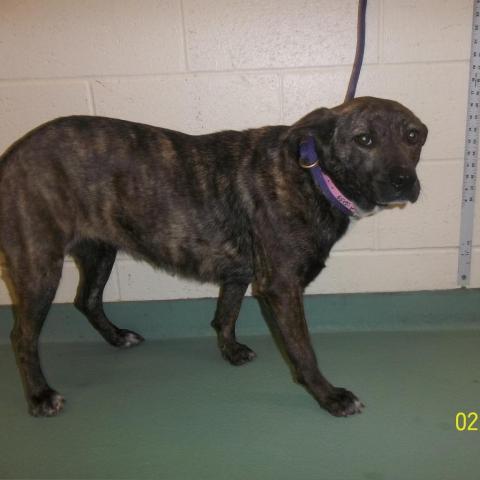 Name: Foxy
Species: Dog
Location: Memphis Animal Services, 2350 Appling City Cove, Memphis, TN
Age, Size, Sex, Breed: Adult, Medium, Female, Mixed Breed
---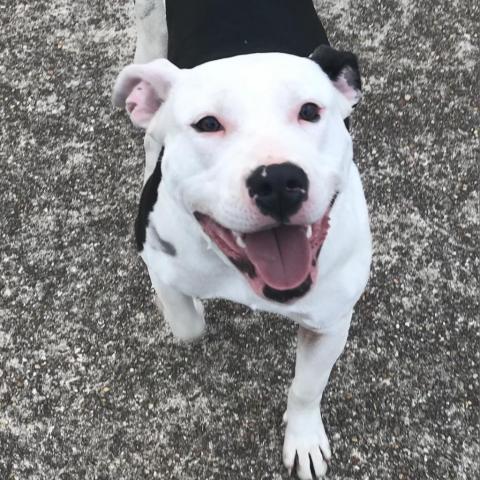 Name: Kee Kee
Species: Dog
Location: Memphis Animal Services, 2350 Appling City Cove, Memphis, TN
Age, Size, Sex, Breed: Young, Medium, Female, Mixed Breed
---
Name: Ranger
Species: Dog
Location: Memphis Animal Services, 2350 Appling City Cove, Memphis, TN
Age, Size, Sex, Breed: Adult, Medium, Male, Mixed Breed
---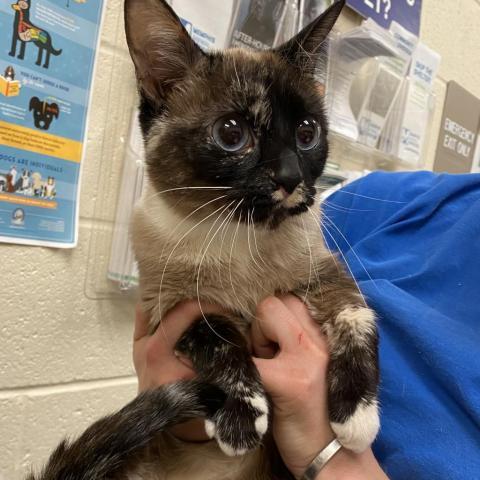 Name: Issa
Species: Cat
Location: Memphis Animal Services, 2350 Appling City Cove, Memphis, TN
Age, Size, Sex, Breed: Adult, Medium, Female, Domestic Short Hair
---
Name: Luke
Species: Dog
Location: Memphis Animal Services, 2350 Appling City Cove, Memphis, TN
Age, Size, Sex, Breed: Adult, Medium, Male, Mixed Breed
---
Name: Mac
Species: Dog
Location: Memphis Animal Services, 2350 Appling City Cove, Memphis, TN
Age, Size, Sex, Breed: Adult, Medium, Male, Mixed Breed
---
Name: Lil Bit
Species: Dog
Location: Memphis Animal Services, 2350 Appling City Cove, Memphis, TN
Age, Size, Sex, Breed: Senior, Medium, Female, Mixed Breed
---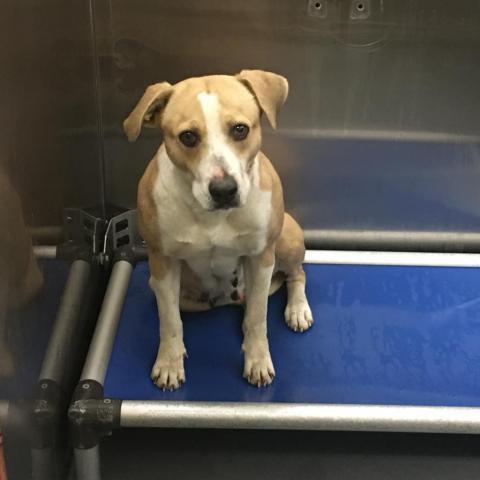 Name: Lilia
Species: Dog
Location: Memphis Animal Services, 2350 Appling City Cove, Memphis, TN
Age, Size, Sex, Breed: Adult, Medium, Female, Mixed Breed
---
Name: Choco
Species: Dog
Location: Memphis Animal Services, 2350 Appling City Cove, Memphis, TN
Age, Size, Sex, Breed: Adult, Medium, Male, Mixed Breed
Description: "Choco was part of a playgroup with other dogs on 2/25/21. Choco was shy and nervous. He made several attempts…" Learn more
---
Name: Oreo
Species: Cat
Location: Memphis Animal Services, 2350 Appling City Cove, Memphis, TN
Age, Size, Sex, Breed: Adult, Large, Female, Domestic Short Hair
---
Name: Tuxie Wuxie
Species: Cat
Location: Memphis Animal Services, 2350 Appling City Cove, Memphis, TN
Age, Size, Sex, Breed: Adult, Medium, Male, Domestic Short Hair
---
Name: Granola
Species: Cat
Location: Memphis Animal Services, 2350 Appling City Cove, Memphis, TN
Age, Size, Sex, Breed: Adult, Large, Male, Domestic Short Hair
---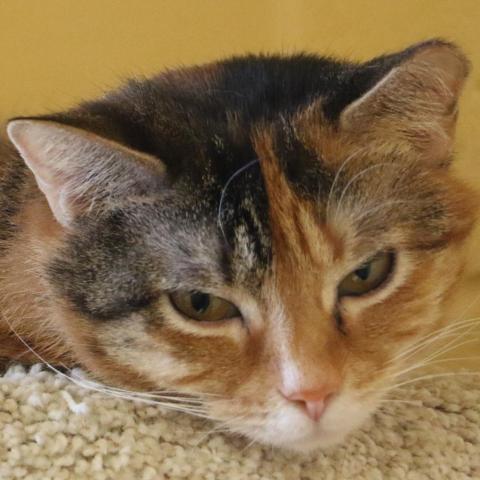 Name: Prairie Dog
Species: Cat
Location: Memphis Animal Services, 2350 Appling City Cove, Memphis, TN
Age, Size, Sex, Breed: Adult, Medium, Female, Domestic Short Hair
---
Name: Cheese
Species: Dog
Location: Memphis Animal Services, 2350 Appling City Cove, Memphis, TN
Age, Size, Sex, Breed: Baby, Small, Male, Mixed Breed
---
Name: Amiza
Species: Dog
Location: Memphis Animal Services, 2350 Appling City Cove, Memphis, TN
Age, Size, Sex, Breed: Adult, Medium, Female, Mixed Breed
---
Name: Scotty
Species: Dog
Location: Memphis Animal Services, 2350 Appling City Cove, Memphis, TN
Age, Size, Sex, Breed: Adult, Medium, Male, Mixed Breed
---
Name: Giosetta
Species: Dog
Location: Memphis Animal Services, 2350 Appling City Cove, Memphis, TN
Age, Size, Sex, Breed: Baby, Small, Female, Mixed Breed
---
Name: Oreo
Species: Dog
Location: Memphis Animal Services, 2350 Appling City Cove, Memphis, TN
Age, Size, Sex, Breed: Adult, Medium, Male, Mixed Breed
---
Name: Katniss
Species: Dog
Location: Memphis Animal Services, 2350 Appling City Cove, Memphis, TN
Age, Size, Sex, Breed: Adult, Small, Female, Mixed Breed
---
Name: sky
Species: Dog
Location: Memphis Animal Services, 2350 Appling City Cove, Memphis, TN
Age, Size, Sex, Breed: Adult, Small, Male, Mixed Breed
---
Name: Ozam
Species: Dog
Location: Memphis Animal Services, 2350 Appling City Cove, Memphis, TN
Age, Size, Sex, Breed: Adult, Medium, Male, Mixed Breed
---
Name: Phillis
Species: Dog
Location: Memphis Animal Services, 2350 Appling City Cove, Memphis, TN
Age, Size, Sex, Breed: Adult, Medium, Female, Mixed Breed
---
Name: Milo
Species: Cat
Location: Memphis Animal Services, 2350 Appling City Cove, Memphis, TN
Age, Size, Sex, Breed: Young, Medium, Male, Domestic Short Hair
---
Name: Tonya
Species: Dog
Location: Memphis Animal Services, 2350 Appling City Cove, Memphis, TN
Age, Size, Sex, Breed: Adult, Medium, Female, Mixed Breed
---
Name: DOC Holiday
Species: Dog
Location: Memphis Animal Services, 2350 Appling City Cove, Memphis, TN
Age, Size, Sex, Breed: Young, Medium, Male, Mixed Breed
---
Name: Colbie
Species: Dog
Location: Memphis Animal Services, 2350 Appling City Cove, Memphis, TN
Age, Size, Sex, Breed: Baby, Small, Female, Mixed Breed
---
Name: C. Jay
Species: Dog
Location: Memphis Animal Services, 2350 Appling City Cove, Memphis, TN
Age, Size, Sex, Breed: Adult, Large, Male, Mixed Breed
---
Name: Reese
Species: Dog
Location: Memphis Animal Services, 2350 Appling City Cove, Memphis, TN
Age, Size, Sex, Breed: Adult, Large, Male, Mixed Breed
---
Name: Watson
Species: Dog
Location: Memphis Animal Services, 2350 Appling City Cove, Memphis, TN
Age, Size, Sex, Breed: Adult, Medium, Male, Mixed Breed
---
Name: Tam
Species: Dog
Location: Memphis Animal Services, 2350 Appling City Cove, Memphis, TN
Age, Size, Sex, Breed: Adult, Medium, Male, Mixed Breed
---
Name: Fraser
Species: Cat
Location: Memphis Animal Services, 2350 Appling City Cove, Memphis, TN
Age, Size, Sex, Breed: Young, Small, Male, Domestic Short Hair
---
Name: Suta
Species: Dog
Location: Memphis Animal Services, 2350 Appling City Cove, Memphis, TN
Age, Size, Sex, Breed: Young, Medium, Female, Mixed Breed
---
Name: ANASTASIA
Species: Cat
Location: Memphis Animal Services, 2350 Appling City Cove, Memphis, TN
Age, Size, Sex, Breed: Baby, Medium, Female, Domestic Short Hair
---
Name: Champion
Species: Dog
Location: Memphis Animal Services, 2350 Appling City Cove, Memphis, TN
Age, Size, Sex, Breed: Adult, Medium, Male, Mixed Breed
---
Name: Egypt
Species: Dog
Location: Memphis Animal Services, 2350 Appling City Cove, Memphis, TN
Age, Size, Sex, Breed: Adult, Medium, Male, Mixed Breed
---
Name: Cagney
Species: Dog
Location: Memphis Animal Services, 2350 Appling City Cove, Memphis, TN
Age, Size, Sex, Breed: Baby, Small, Female, Mixed Breed
---
Name: Maximus
Species: Dog
Location: Memphis Animal Services, 2350 Appling City Cove, Memphis, TN
Age, Size, Sex, Breed: Young, Medium, Male, Mixed Breed
---