Do you want to add a new member to your family and give back to the North Branford community at the same time? Perhaps it's finally time to adopt a pet! Amid the ongoing coronavirus pandemic, facilities have dogs, cats and other pets ready and waiting to be adopted.
For those looking to adopt, a great place to start the search for your new friend is at Dan Cosgrove Animal Shelter, where Velvet the cat is waiting patiently, or another local adoption center. If you aren't sure if you have time to take care of a pet year round, many shelters also offer opportunities to foster pets until they are placed in appropriate homes.
If you need some help in your search, Patch and Petfinder have you covered. We round up a list each week of all the pets recently put up for adoption in your area. If you're a cat person, meet Frosty, a Domestic Long Hair up for adoption. Or if dogs are more your thing, there are several great dogs available, too. Click on any listing for more information, or to start the adoption process.
Editor's note: This list was automatically generated using data compiled by Petfinder. Please report any errors or other feedback to [email protected]
Name: frosty
Species: Cat
Location: Dan Cosgrove Animal Shelter, Branford, CT
Age, Size, Sex, Breed: Young, Small, Male, Domestic Long Hair
---
Name: baby
Species: Cat
Location: Dan Cosgrove Animal Shelter, Branford, CT
Age, Size, Sex, Breed: Young, Small, Male, Domestic Short Hair
---
Name: velvet
Species: Cat
Location: Dan Cosgrove Animal Shelter, Branford, CT
Age, Size, Sex, Breed: Young, Small, Female, Domestic Short Hair
---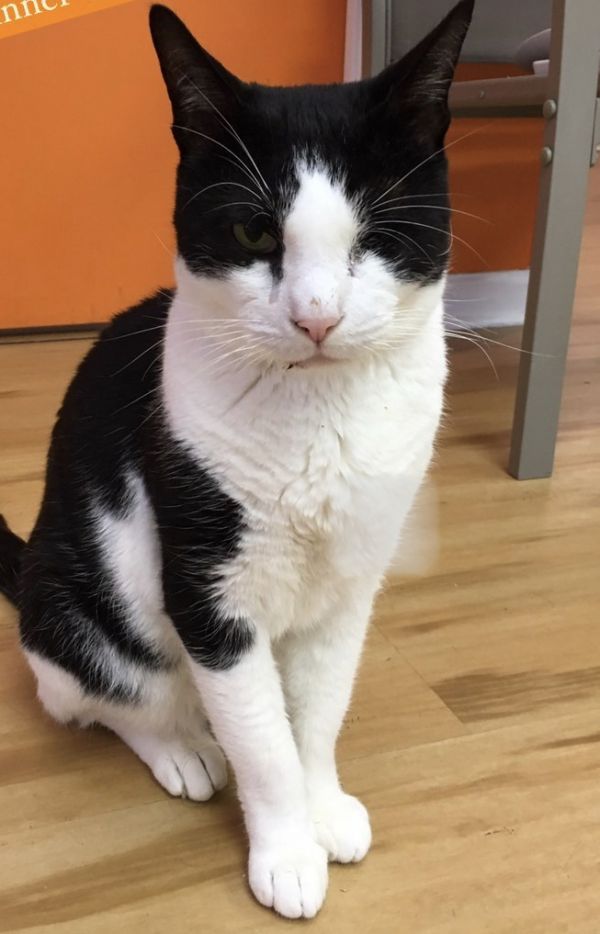 Name: Max
Species: Cat
Location: Halfway Home Rescue Inc, PO BOX 712, North Haven, CT
Age, Size, Sex, Breed: Adult, Medium, Male, Domestic Short Hair
Good With: Cats
Description: "Max came to HHR last fall when his owner was given just days to live. A kind family member reached…" Learn more
---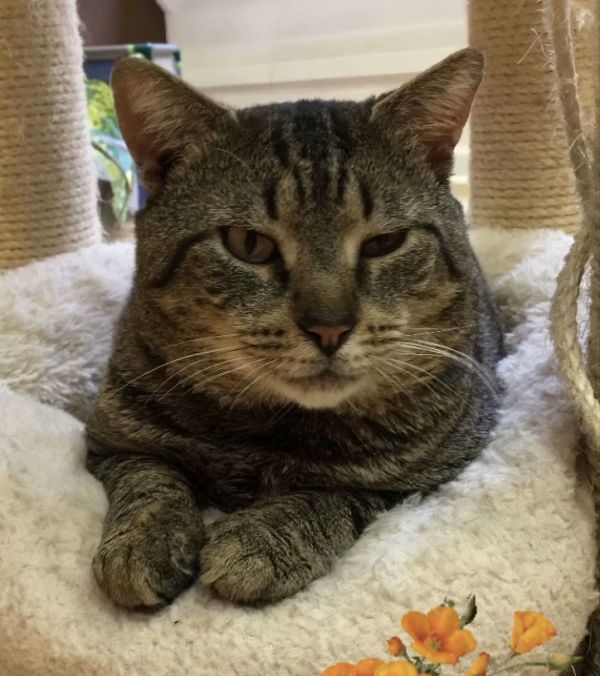 Name: Carter
Species: Cat
Location: Halfway Home Rescue Inc, PO BOX 712, North Haven, CT
Age, Size, Sex, Breed: Young, Medium, Male, Domestic Short Hair Tiger Mix
Good With: Cats
Description: "Carter came into our shelter at the beginning of January 2021, after being found in frigid temperatures with bite wounds…" Learn more
---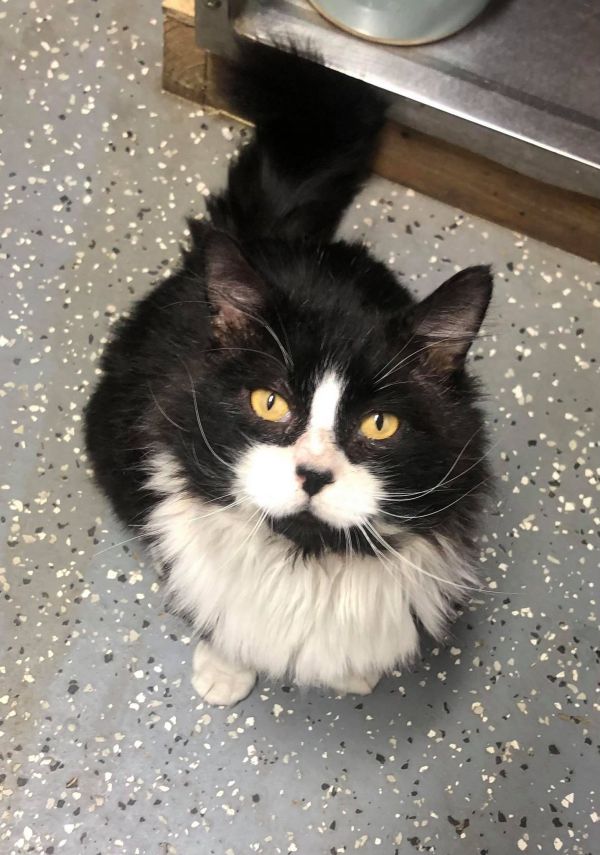 Name: Wesley
Species: Cat
Location: Halfway Home Rescue Inc, PO BOX 712, North Haven, CT
Age, Size, Sex, Breed: Young, Large, Male, Domestic Long Hair Tuxedo Mix
Good With: Cats
Description: "Wesley came to our shelter as a stray from a rough neighborhood. He is a handsome, friendly boy looking for…" Learn more
---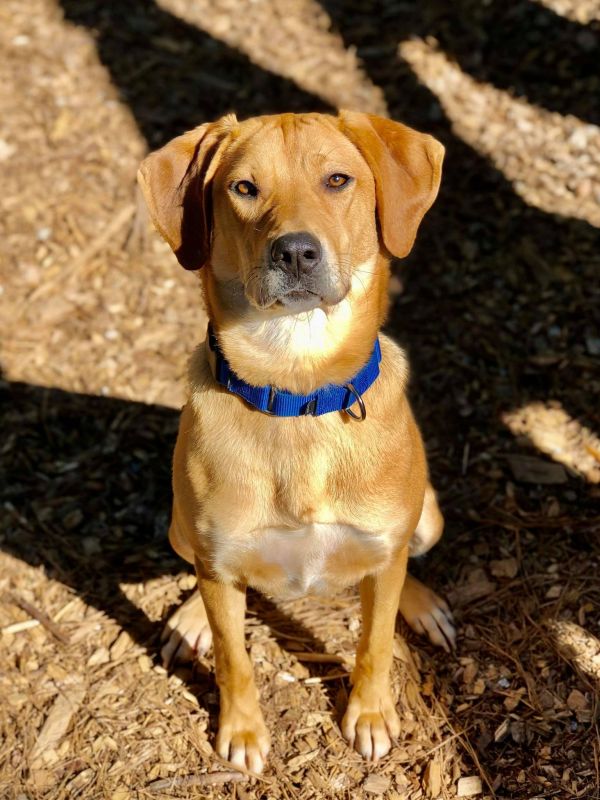 Name: Krumpet
Species: Dog
Location: Halfway Home Rescue Inc, PO BOX 712, North Haven, CT
Age, Size, Sex, Breed: Young, Medium, Female, Hound
Good With: Kids and dogs
Description: "Krumpet is a sweet girl looking for a forever home. She came to our shelter by way of our rescue…" Learn more
---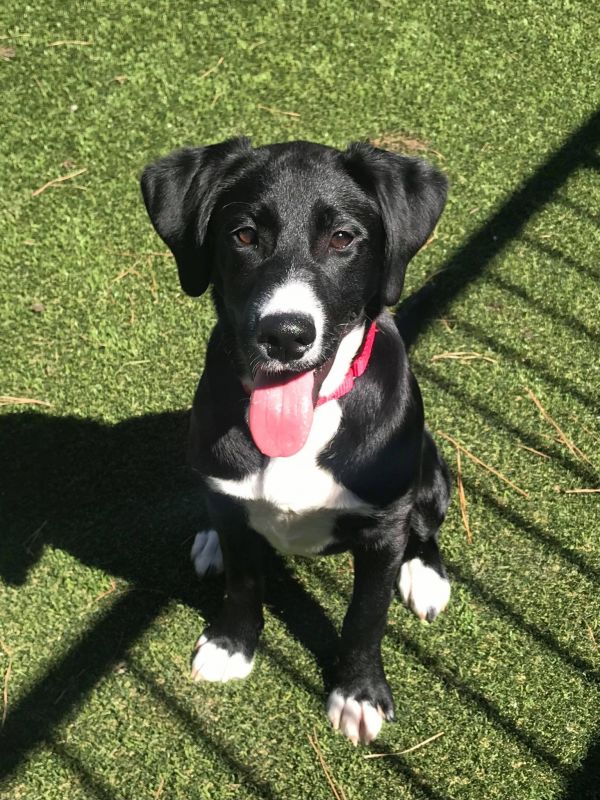 Name: Ophelia
Species: Dog
Location: Halfway Home Rescue Inc, PO BOX 712, North Haven, CT
Age, Size, Sex, Breed: Baby, Medium, Female, Labrador Retriever Border Collie Mix
Good With: Dogs
Description: "Ophelia was rescued from the streets by a Good Samaritan and never reclaimed. She's a sweet girl and is now…" Learn more
---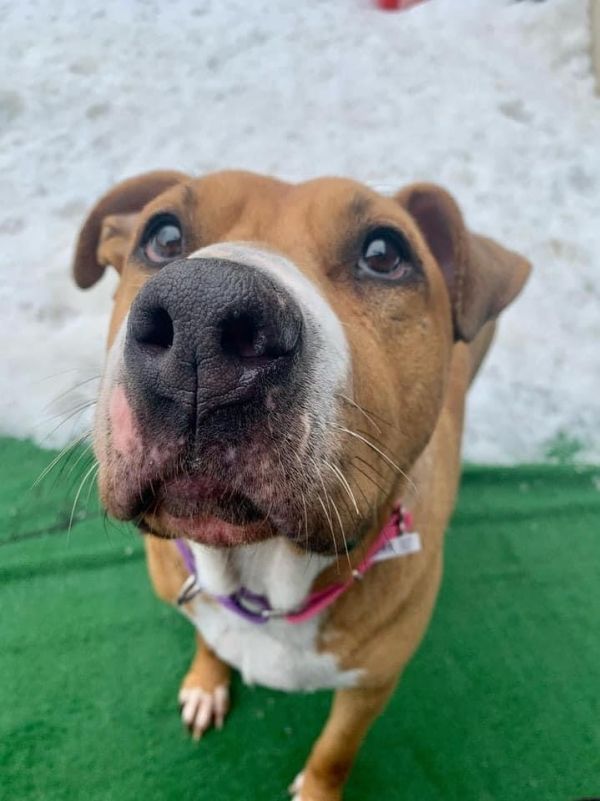 Name: Hazel (watch her video)
Species: Dog
Location: Passion 4 Paws, Hamden, CT
Age, Size, Sex, Breed: Adult, Large, Female, American Staffordshire Terrier
Description: "This is a courtesy post. TO adopt HAZEL please send an email to Amanda from Army's Legacy at [email protected] Meet…" Learn more
---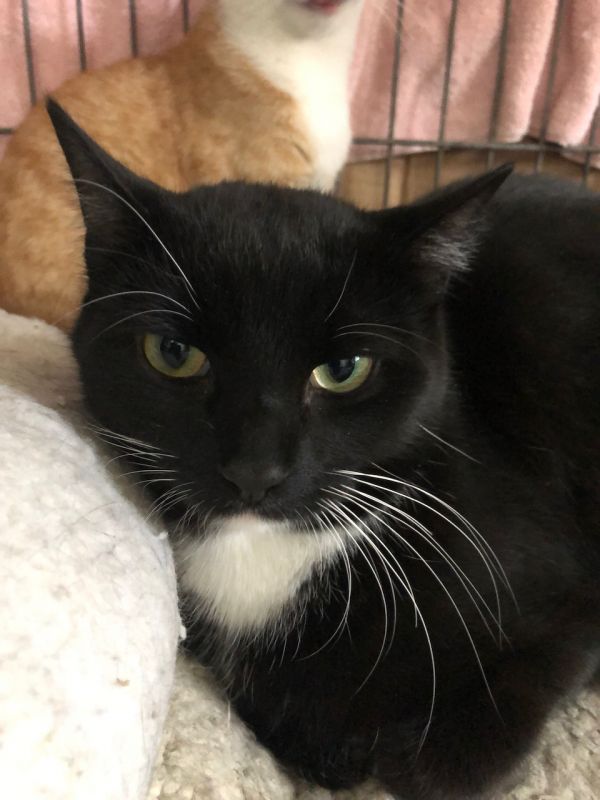 Name: Winston 7 months old
Species: Cat
Location: Almost Home For Cats, Durham, CT
Age, Size, Sex, Breed: Young, Medium, Male, Tuxedo
Good With: Cats
Description: "Call foster mom Francine @ 860-663-3867 for more info or an appointment to meet Winston a 7 month old male…" Learn more
---
Name: Charlie! Big, Baby Boy!
Species: Dog
Location: Meriden Animal Control Saving Paws, 311 MURDOCK AVE., Meriden, CT
Age, Size, Sex, Breed: Senior, Large, Male, Pit Bull Terrier Mastiff Mix
Good With: Dogs
Description: "**Please Read Above About Charlie's Special Needs!** Meet our super handsome and sweet boy named Charlie! Charlie is about 10…" Learn more
---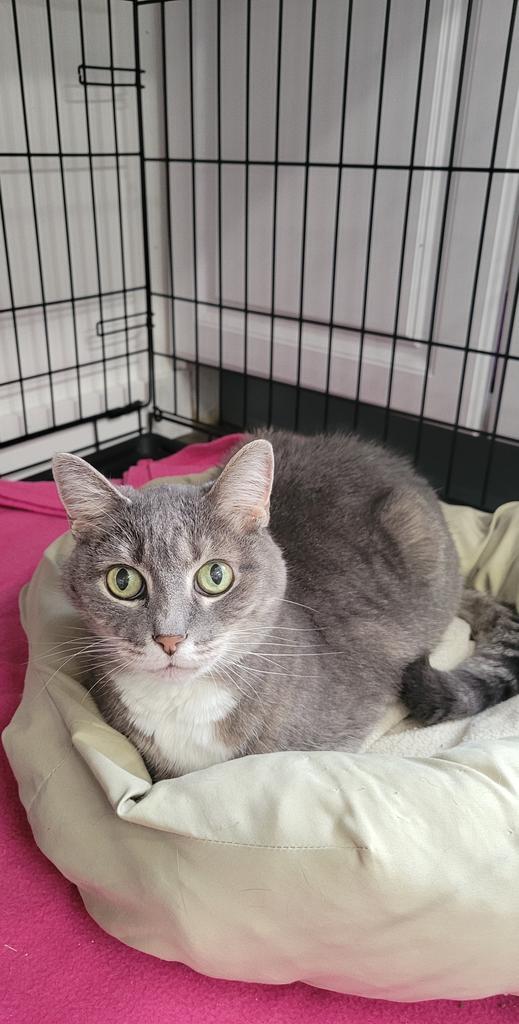 Name: Ella (Ella Bella)
Species: Cat
Location: Meriden Humane Society, 311 Murdock Ave, Meriden, CT
Age, Size, Sex, Breed: Senior, Medium, Female, Domestic Short Hair
Description: "Ella came to us due to no fault of her own. Ella is the definition of a perfect, mellow and…" Learn more
---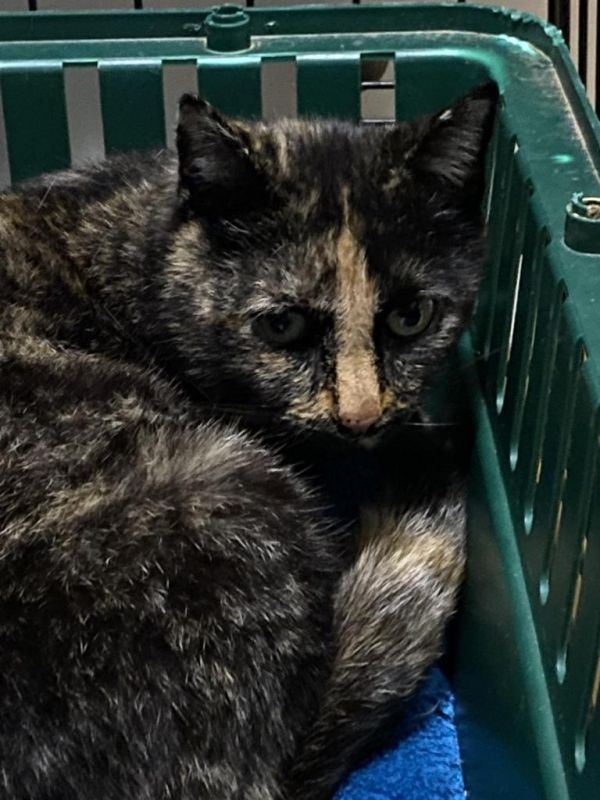 Name: Samoa
Species: Cat
Location: Meriden Humane Society, 311 Murdock Ave, Meriden, CT
Age, Size, Sex, Breed: Adult, Medium, Female, Domestic Short Hair
---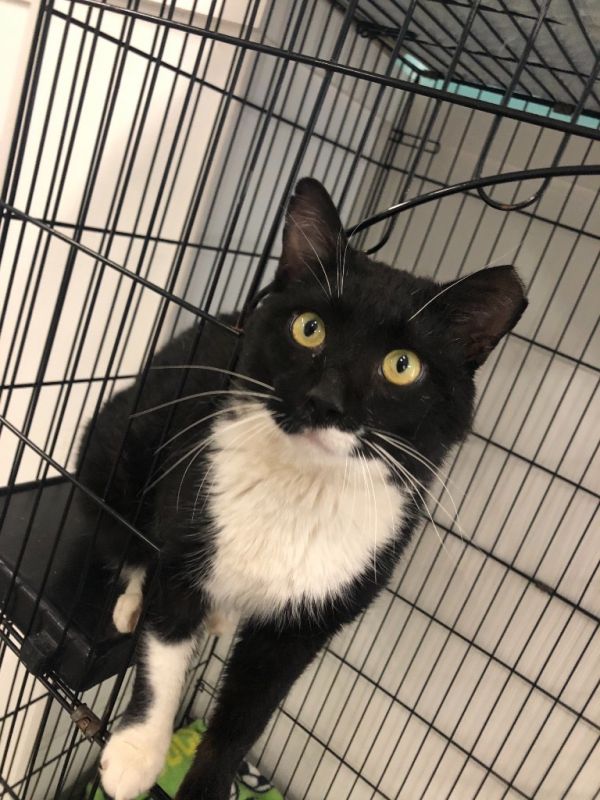 Name: Rufus
Species: Cat
Location: Meriden Humane Society, 311 Murdock Ave, Meriden, CT
Age, Size, Sex, Breed: Young, Medium, Male, Domestic Medium Hair
---
Name: Patches 3
Species: Cat
Location: Meriden Humane Society, 311 Murdock Ave, Meriden, CT
Age, Size, Sex, Breed: Young, Medium, Male, Domestic Short Hair
---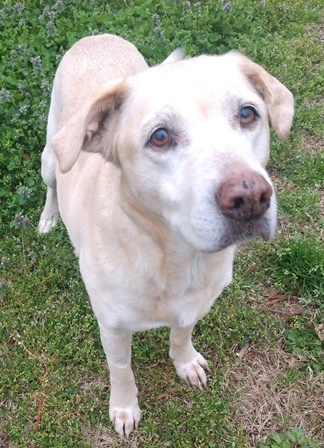 Name: Sandy #24
Species: Dog
Location: Labs4rescue, Killingworth, CT
Age, Size, Sex, Breed: Senior, Medium, Female, Yellow Labrador Retriever
Good With: Dogs
Description: "Sandy is 13 years old and was in a high kill shelter. I got a call from some girls who…" Learn more
---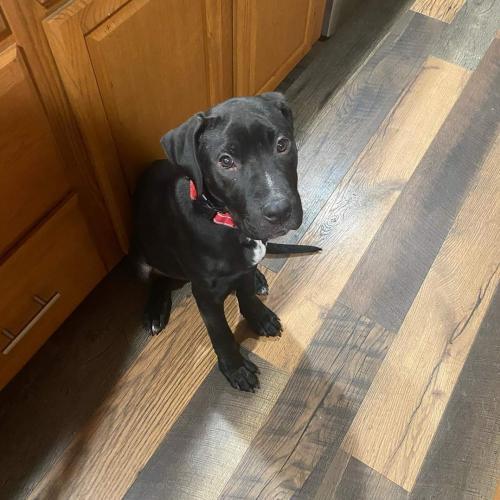 Name: Cyrus
Species: Dog
Location: Underhound Railroad, Woodbridge, CT
Age, Size, Sex, Breed: Baby, Large, Male, American Staffordshire Terrier Labrador Retriever Mix
Good With: Kids, dogs and cats
Description: "Cyrus is a 6 month old handsome puppy made of midnight velveteen with long, long legs, and a long waggy…" Learn more
---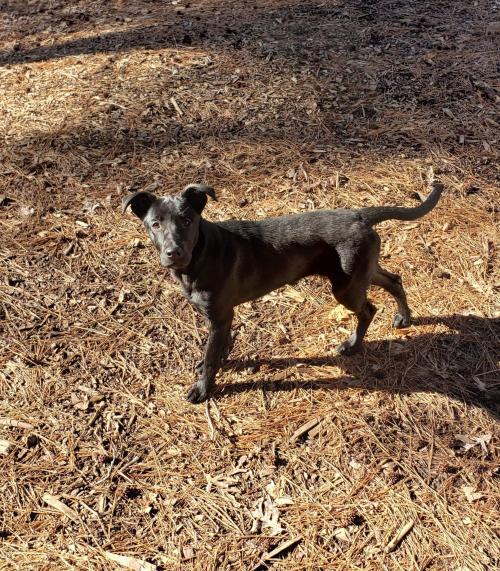 Name: Ninja
Species: Dog
Location: Underhound Railroad, Woodbridge, CT
Age, Size, Sex, Breed: Young, Medium, Female, Labrador Retriever Shepherd Mix
Good With: Kids, dogs and cats
Description: "Stealthy and quick, Ninja is ready to make her move right into your heart and home. Ninja is a 4…" Learn more
---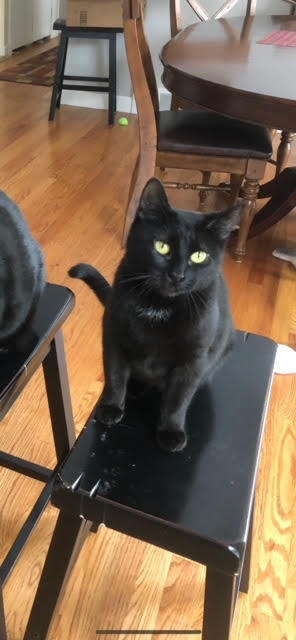 Name: Cocoa
Species: Cat
Location: Friends Of Feral Cheshire Cats, PO Box 946, Cheshire, CT
Age, Size, Sex, Breed: Young, Medium, Female, Domestic Short Hair
Good With: Kids and dogs
Description: "Cocoa wants to be the Queen of your castle! No other cats please – it's not her thing! Having 6…" Learn more
---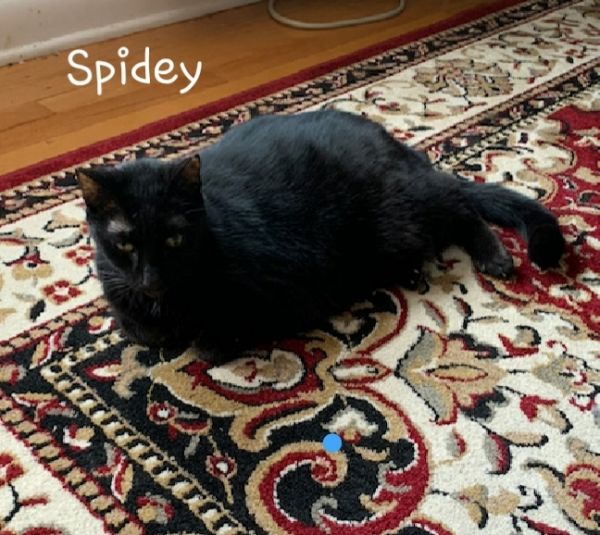 Name: Spidey
Species: Cat
Location: New Beginnings And Forever Homes, Meriden, CT
Age, Size, Sex, Breed: Senior, Medium, Female, Domestic Short Hair
Description: "Spidey has a unique name as she was spiderman when she was younger. At this time in her life she…" Learn more
---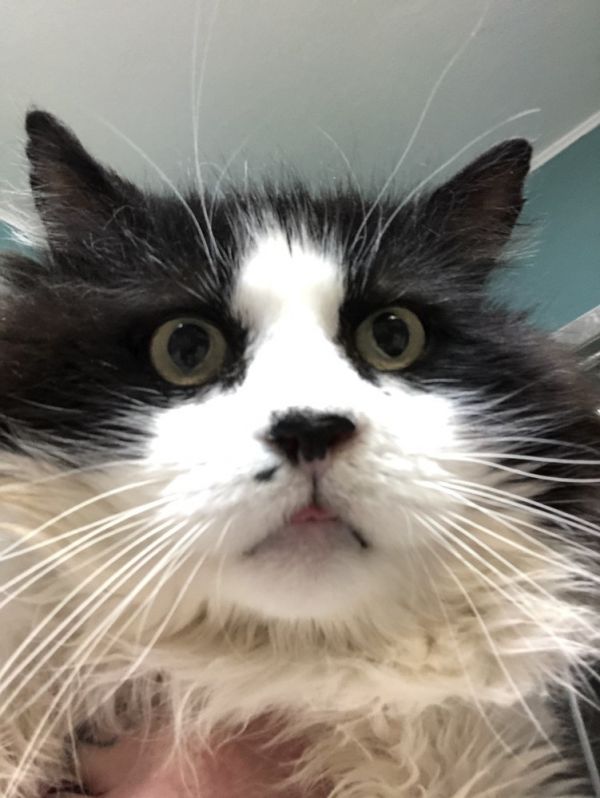 Name: Ozzy
Species: Cat
Location: Valley Shore Animal Welfare League, 647 Horse Hill Road, Westbrook, CT
Age, Size, Sex, Breed: Senior, Large, Male, Domestic Long Hair
Description: "Ozzy is a senior cat, who is on a special urinary diet. We aren't sure of his age, or his…" Learn more
---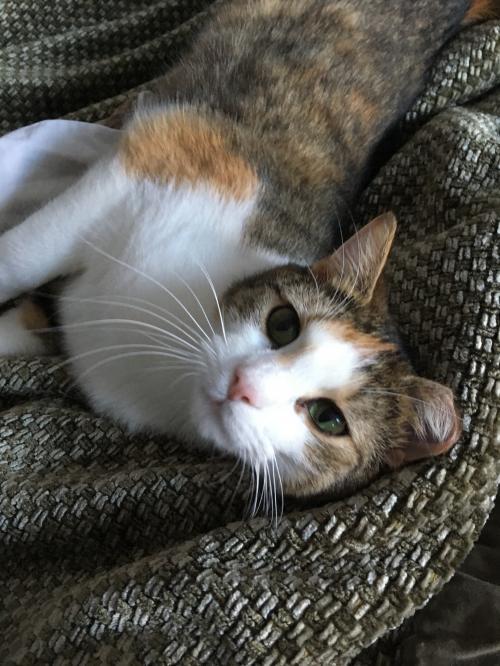 Name: Bridget
Species: Cat
Location: Foster And Forever Pet Rescue, P.O Box 284, Naugatuck, CT
Age, Size, Sex, Breed: Adult, Small, Female, Domestic Short Hair
Description: "Meet Bridget!! This beauty has a real sweet disposition with a touch of sass. She has a beautiful, thick coat…" Learn more
---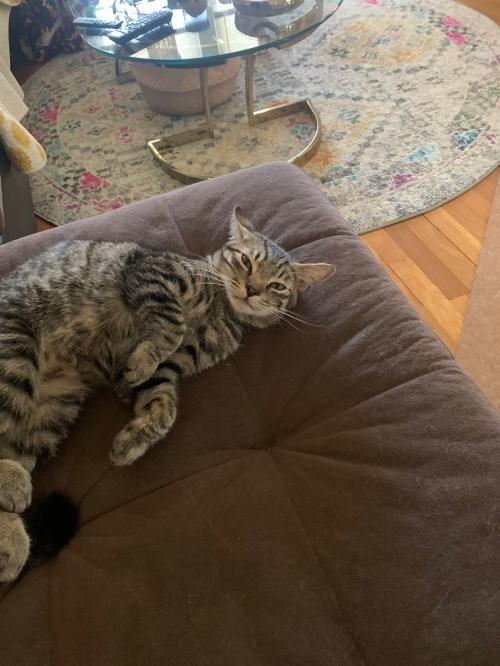 Name: Denali
Species: Cat
Location: Foster And Forever Pet Rescue, P.O Box 284, Naugatuck, CT
Age, Size, Sex, Breed: Young, Medium, Male, Domestic Short Hair
Description: "This handsome guy is Denali! Denali is a playful boy. He loves to chase his two brothers (Logan and Everest)…" Learn more
---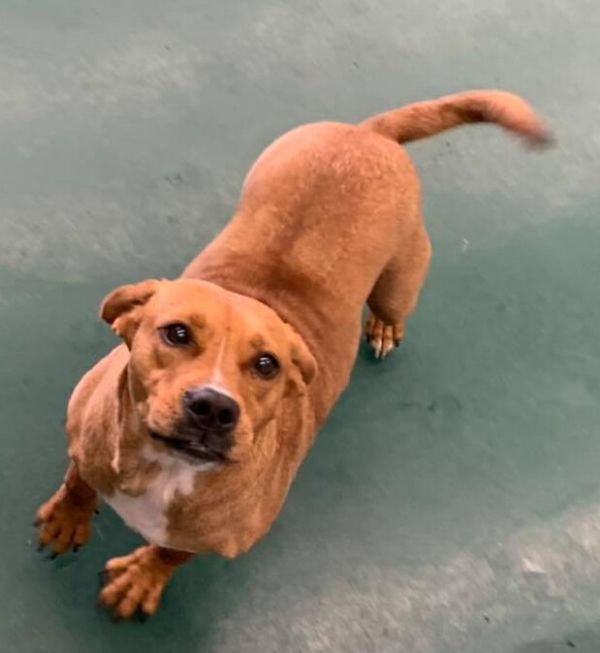 Name: Stella
Species: Dog
Location: Bark Avenue Rescues, Milford, CT
Age, Size, Sex, Breed: Young, Medium, Female, Boxer
Good With: Kids, dogs and cats
Description: "If you are interested in adopting Stella, you must first fill out an adoption application on our website: www.BarkAvenuePetHouse.com Meet…" Learn more
---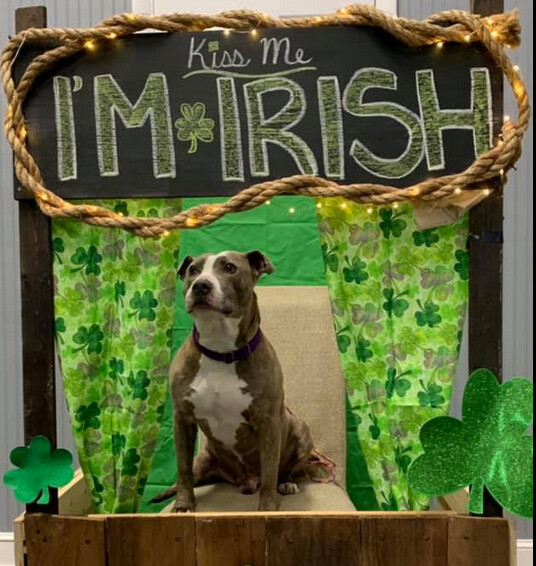 Name: Tuna Wrap (AKA Reggie)
Species: Dog
Location: Bark Avenue Rescues, Milford, CT
Age, Size, Sex, Breed: Adult, Medium, Male, American Staffordshire Terrier
Good With: Dogs
Description: "If you are interested in meeting Reggie, you must first fill out an adoption application on our website: www.BarkAvenuePetHouse.com Meet…" Learn more
---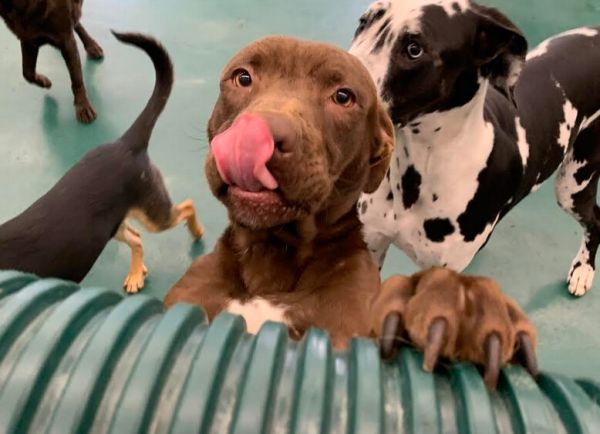 Name: Lyric
Species: Dog
Location: Bark Avenue Rescues, Milford, CT
Age, Size, Sex, Breed: Young, Medium, Female, American Staffordshire Terrier Labrador Retriever Mix
Good With: Kids and dogs
Description: "If you are interested in meeting Lyric, you must first fill out an adoption application on our website: www.BarkAvenuePetHouse.com Meet…" Learn more
---
Name: Miranda and Charlotte
Species: Guinea Pig
Location: Rescue Me Small Animal Placement, Berlin, CT
Age, Size, Sex, Breed: Young, Small, Female, Abyssinian
Good With: Kids, dogs and cats
Description: "Miranda is a black and white Short hair. Charlotte is a black and brown abyssinian.. They are a bonded pair…" Learn more
---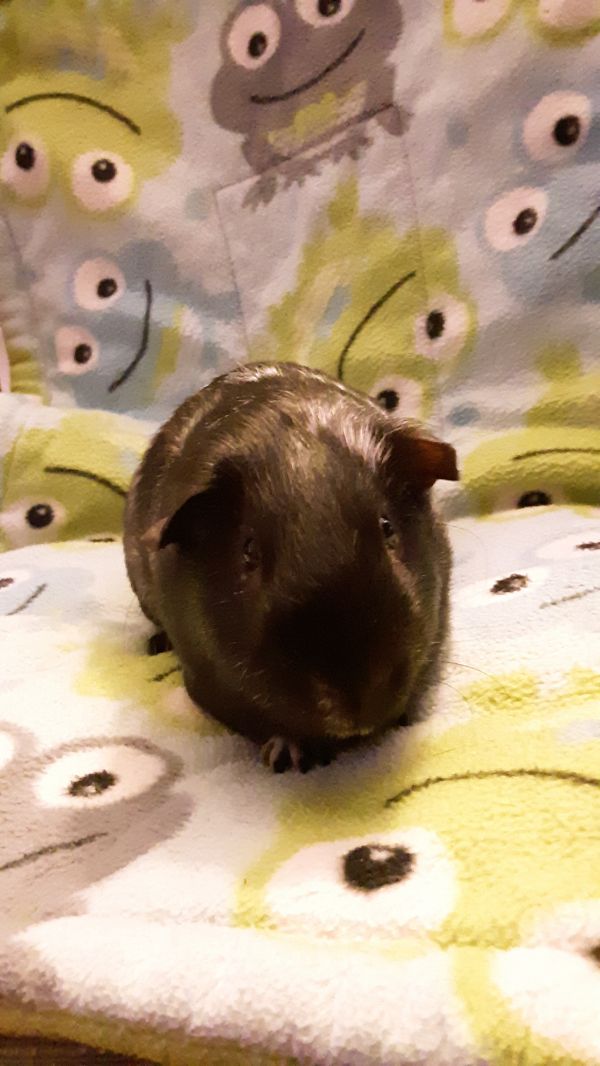 Name: Georgie
Species: Guinea Pig
Location: Rescue Me Small Animal Placement, Berlin, CT
Age, Size, Sex, Breed: Adult, Small, Male, Short-Haired
Good With: Kids, dogs and cats
Description: "Georgie is a 1 1/2 Year old male.. He is black with white markings. Short hair. Friendly, Vocal, And active….." Learn more
---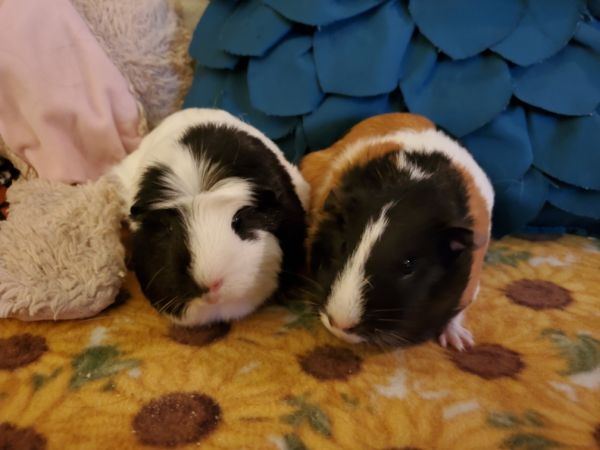 Name: Samantha and Carrie
Species: Guinea Pig
Location: Rescue Me Small Animal Placement, Berlin, CT
Age, Size, Sex, Breed: Adult, Small, Female, Short-Haired
Good With: Kids, dogs and cats
Description: "Samantha is a black and white Crested, Carrie is a Calico Short hair.. They are a bonded pair of females….." Learn more
---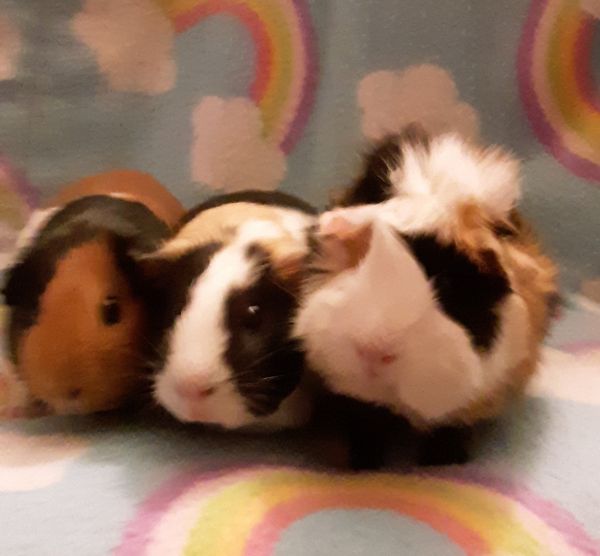 Name: Marley, Rosie, And Puff
Species: Guinea Pig
Location: Rescue Me Small Animal Placement, Berlin, CT
Age, Size, Sex, Breed: Adult, Small, Female, Abyssinian
Good With: Kids, dogs and cats
Description: "Marley, Rosie, And Puff are a bonded trio of girls. They are a year old. Marley and Rosie are Short…" Learn more
---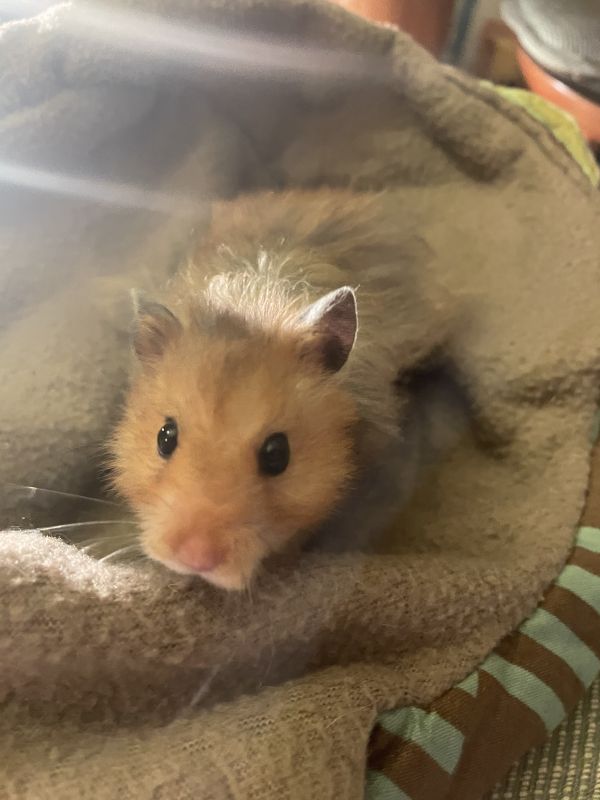 Name: Pixie
Species: Hamster
Location: Rescue Me Small Animal Placement, Berlin, CT
Age, Size, Sex, Breed: Adult, Small, Female, Hamster
Good With: Kids, dogs and cats
Description: "Pixie is a 1 year and 3 month old Hamster. She is a brown and white long haired female. Super…" Learn more
---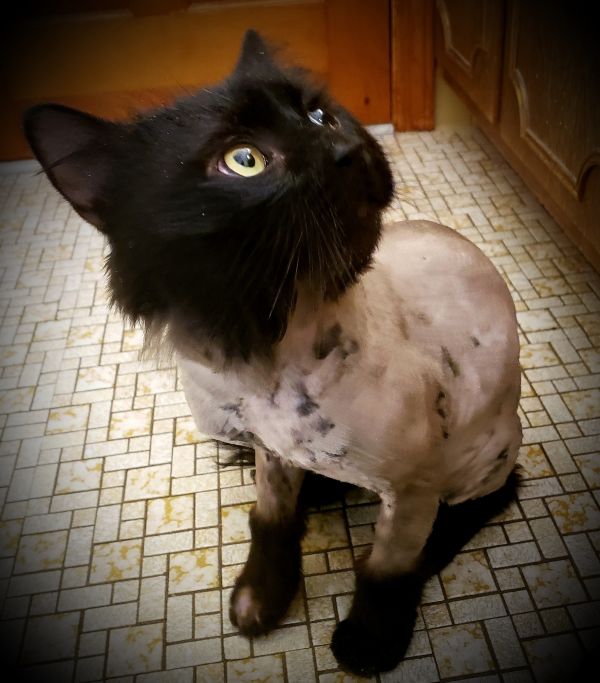 Name: Cole
Species: Cat
Location: Hidden Treasures Adoption Center, Berlin, CT
Age, Size, Sex, Breed: Adult, Large, Male, Norwegian Forest Cat Maine Coon Mix
Description: "If you are interested in adoption or have any questions, please send an email and you will receive a prompt…" Learn more
---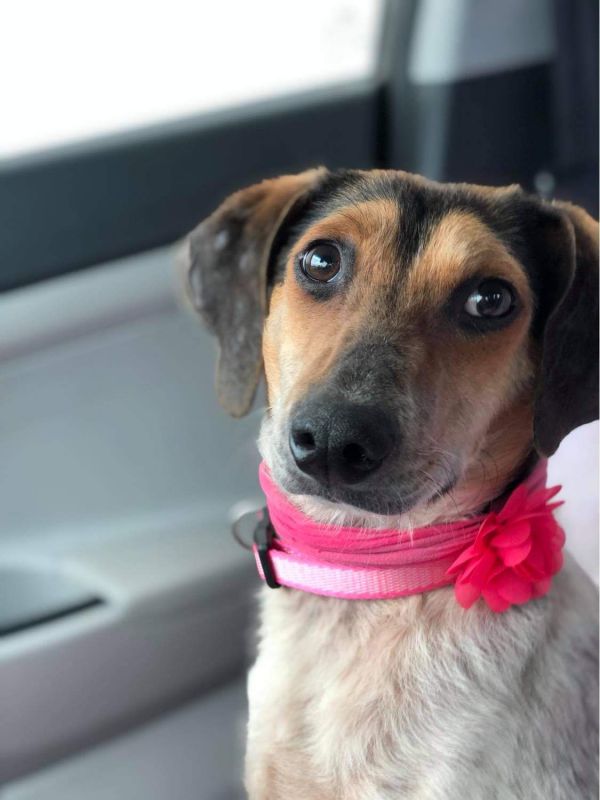 Name: Karmen
Species: Dog
Location: Best Friends For Life Animal Rescue, Southington, CT
Age, Size, Sex, Breed: Young, Small, Female, Beagle
Good With: Kids, dogs and cats
Description: "Not only is she coming up north but she's coming up strong with a new lease on life and love…." Learn more
---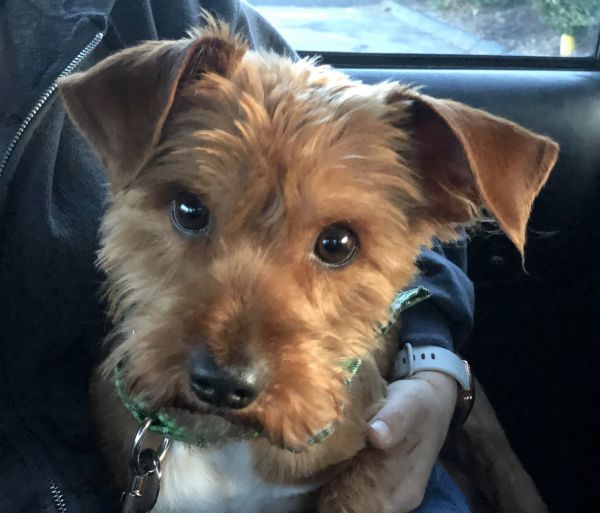 Name: Quincy (loves dogs)
Species: Dog
Location: Passion 4 Paws, Waterbury, CT
Age, Size, Sex, Breed: Young, Small, Male, Yorkshire Terrier Terrier Mix
Good With: Dogs
Description: "QUINCY will be available for adoption after March 22nd, 2021 when he gets neutered. Please submit your application online at…" Learn more
---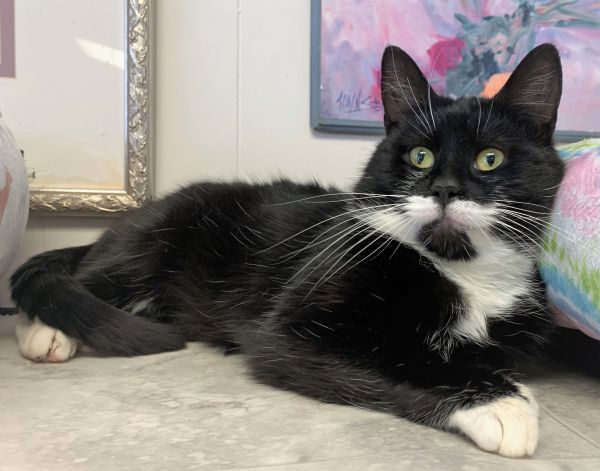 Name: Batman
Species: Cat
Location: Hearts United Cat Rescue, P.O. Box 731, Rocky Hill, CT
Age, Size, Sex, Breed: Adult, Medium, Male, Domestic Short Hair
Good With: Dogs
Description: "Batman is a handsome, sweet boy. It is estimated that he is between three and four years old. Batman had…" Learn more
---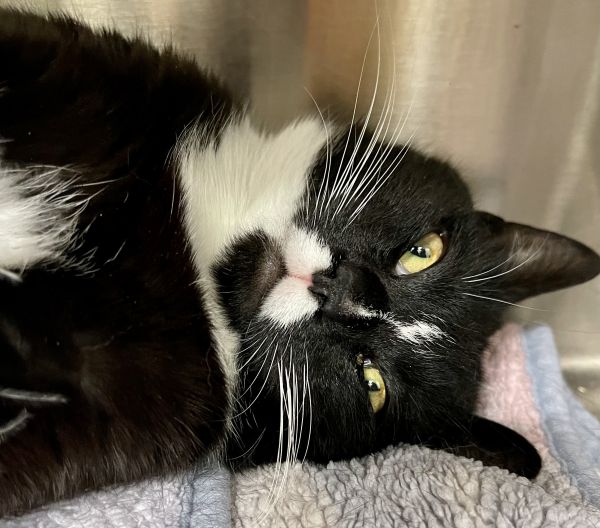 Name: Munson
Species: Cat
Location: Stratford Animal Control, 225 Beacon Point Road, Stratford, CT
Age, Size, Sex, Breed: Adult, Medium, Male, Domestic Short Hair
Description: "All animals impounded at the shelter must be advertised in a local paper and held for a full seven days…" Learn more
---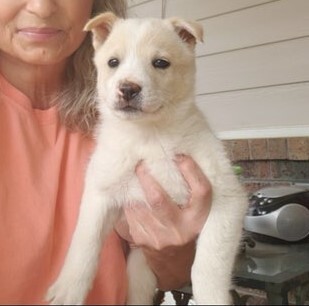 Name: JOSIE
Species: Dog
Location: Southern Jewel Dog Rescue, Newington, CT
Age, Size, Sex, Breed: Baby, Medium, Female, Labrador Retriever Border Collie Mix
Good With: Kids, dogs and cats
Description: "Josie is a 9 week old, approx 7 to 8 pound, White Labrador Retriever /Terrier mix(mom) and Josie's (dad) was…" Learn more
---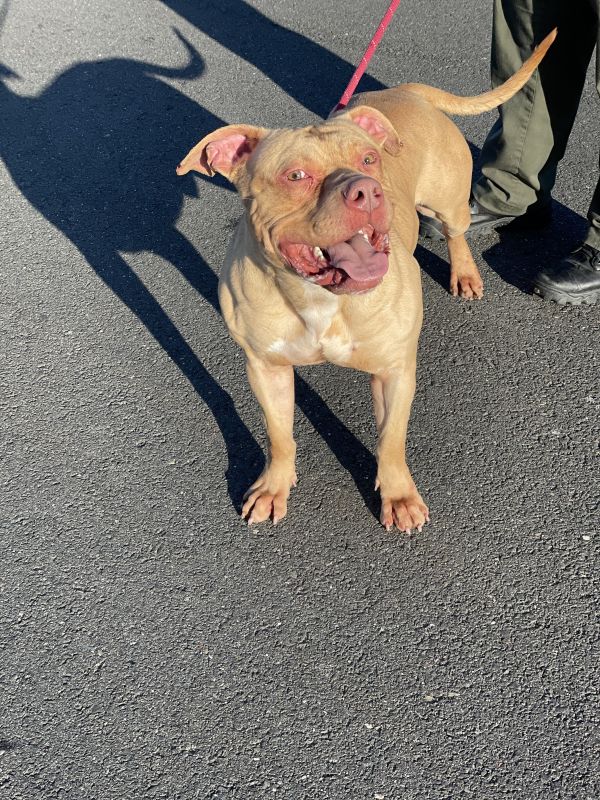 Name: Quincy
Species: Dog
Location: Friends Of The Bristol Ct Animal Shelter, PO Box 1055, Bristol, CT
Age, Size, Sex, Breed: Young, Large, Male, Pit Bull Terrier Mixed Breed Mix
Description: "Quincy is a 1-2-year-old male pitbull mix who is looking for his forever home! This loveable meathead still has a…" Learn more
---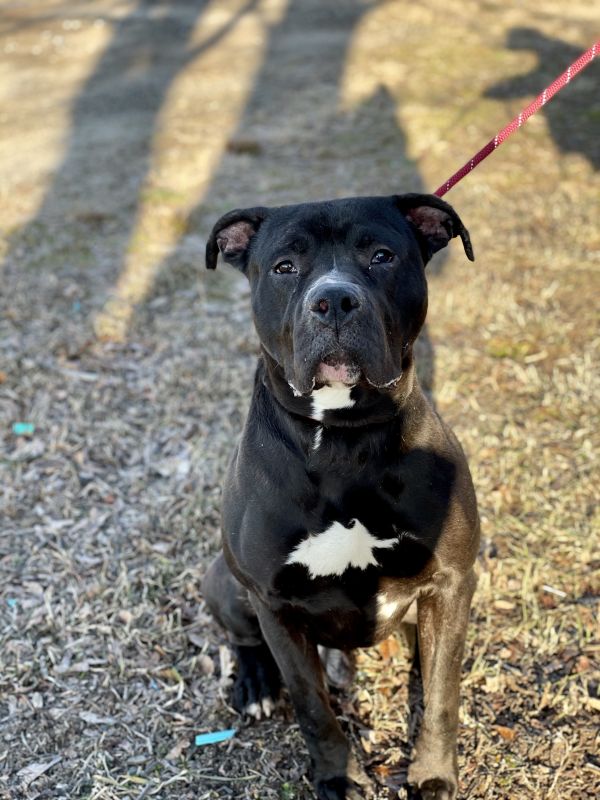 Name: Jethro
Species: Dog
Location: Friends Of The Bristol Ct Animal Shelter, PO Box 1055, Bristol, CT
Age, Size, Sex, Breed: Adult, Large, Male, Pit Bull Terrier Mixed Breed Mix
Good With: Dogs
Description: "Jethro is a handsome 3-4-year-old male pitbull mix. He is a very sweet boy looking for a home to call…" Learn more
---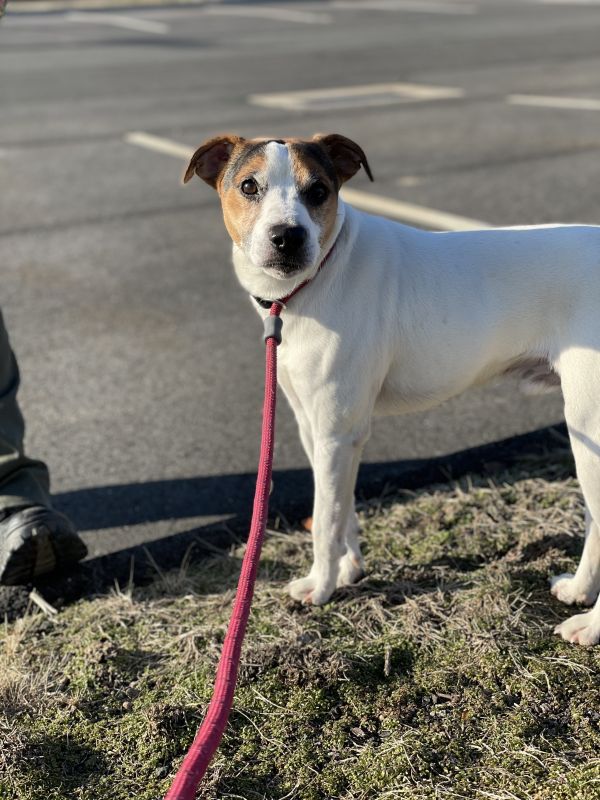 Name: Ollie
Species: Dog
Location: Friends Of The Bristol Ct Animal Shelter, PO Box 1055, Bristol, CT
Age, Size, Sex, Breed: Senior, Small, Male, Jack Russell Terrier Rat Terrier Mix
Description: "Ollie is a very sweet pint-sized senior guy. While we are still getting to know him we have not introduced…" Learn more
---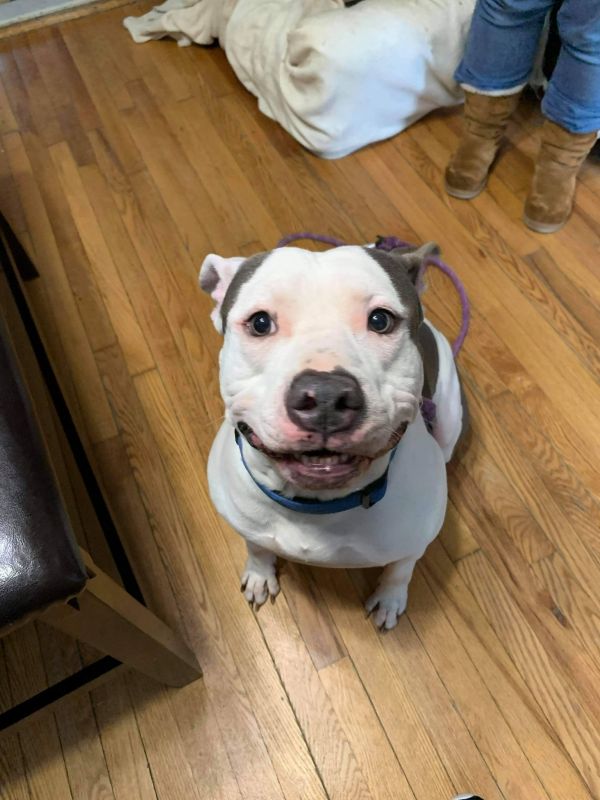 Name: Blue
Species: Dog
Location: Armys Legacy Animal Rescue And Sanctuary Inc, Bristol, CT
Age, Size, Sex, Breed: Adult, Medium, Male, Pit Bull Terrier
Good With: Kids
Description: "Needs Out by April 1!!!! This is Blue… We know. He's perfect.. Blue is looking for a new home to…" Learn more
---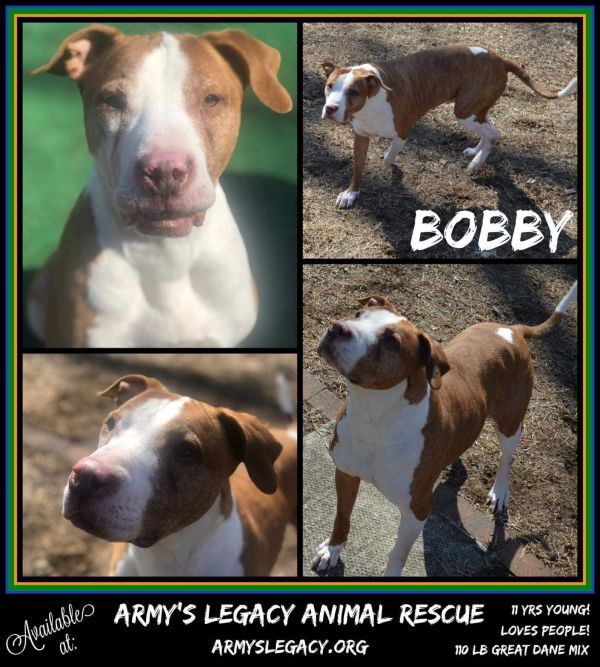 Name: Bobby
Species: Dog
Location: Armys Legacy Animal Rescue And Sanctuary Inc, Bristol, CT
Age, Size, Sex, Breed: Senior, Extra Large, Male, Staffordshire Bull Terrier Great Dane Mix
Good With: Kids
Description: "PLEASE SHARE BOBBY and help him find his forever home! Watch his video here: https://youtu.be/7QEPGVUWbqc Hey everyone, meet BOBBY, a…" Learn more
---
Name: DJango
Species: Dog
Location: Armys Legacy Animal Rescue And Sanctuary Inc, Bristol, CT
Age, Size, Sex, Breed: Adult, Medium, Male, Pit Bull Terrier
Good With: Kids and dogs
Description: "All DJango wants is Love and Attention. He is approx 5-7 years old. Was locked in a crate and chained…" Learn more
---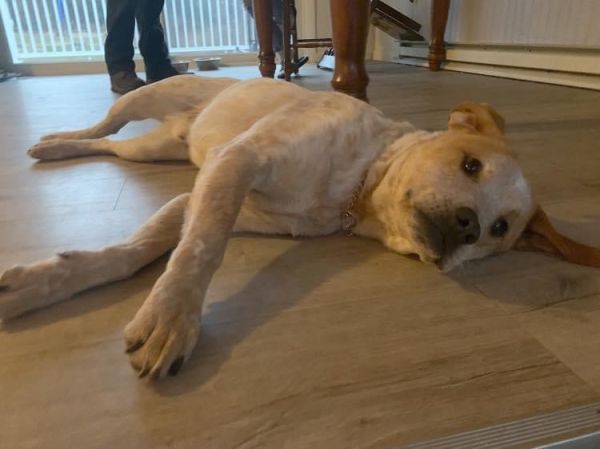 Name: Ace aka Brax
Species: Dog
Location: Armys Legacy Animal Rescue And Sanctuary Inc, Bristol, CT
Age, Size, Sex, Breed: Adult, Medium, Male, Australian Cattle Dog / Blue Heeler Labrador Retriever Mix
Description: "Army's Legacy Animal Rescue And Sanctuary, Inc. Meet Ace aka Brax! Heeler / Lab mix 3 years old Some dogs…" Learn more
---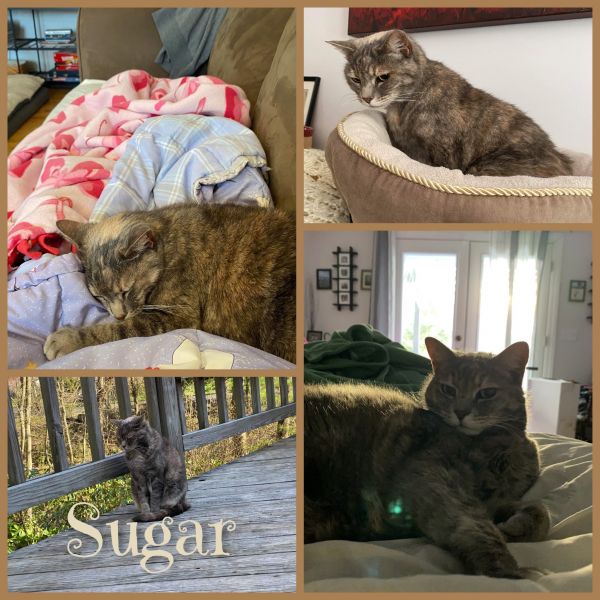 Name: Sugar
Species: Cat
Location: Armys Legacy Animal Rescue And Sanctuary Inc, Bristol, CT
Age, Size, Sex, Breed: Adult, Medium, Female, Dilute Tortoiseshell
Good With: Kids
Description: "Sugar is 7 years old and needs to be an Only pet. She is stressed out in her current situation…" Learn more
---
Name: Nala
Species: Dog
Location: Armys Legacy Animal Rescue And Sanctuary Inc, Bristol, CT
Age, Size, Sex, Breed: Adult, Medium, Female, Pit Bull Terrier
Good With: Kids and dogs
Description: "Sweet Nala ? Just look at those soulful eyes. Rescued from a not so good home, nala has spent the…" Learn more
---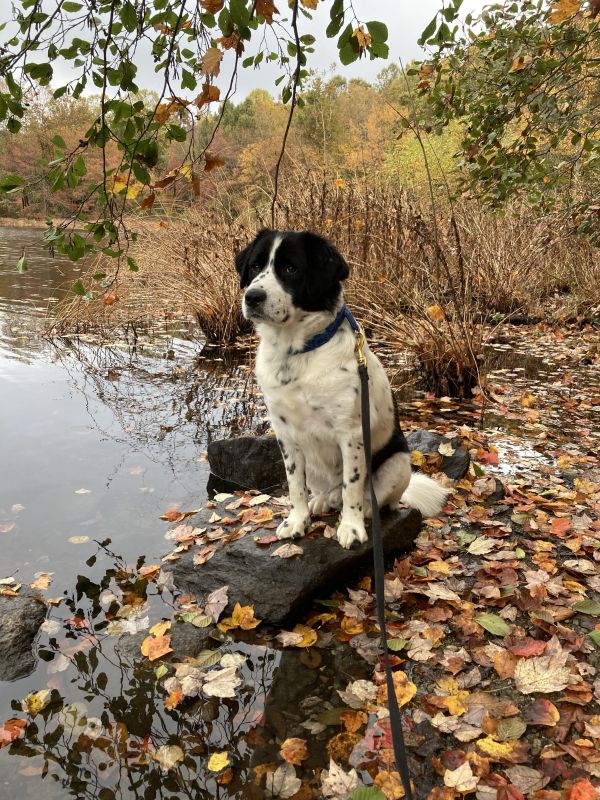 Name: Stevie
Species: Dog
Location: A Pups Pizzazz, Southbury, CT
Age, Size, Sex, Breed: Adult, Medium, Male, Border Collie Saint Bernard Mix
Good With: Cats
Description: "Meet Stevie! ~ My name is Stevie and I am a Border collie mix from South Carolina. I am the…" Learn more
---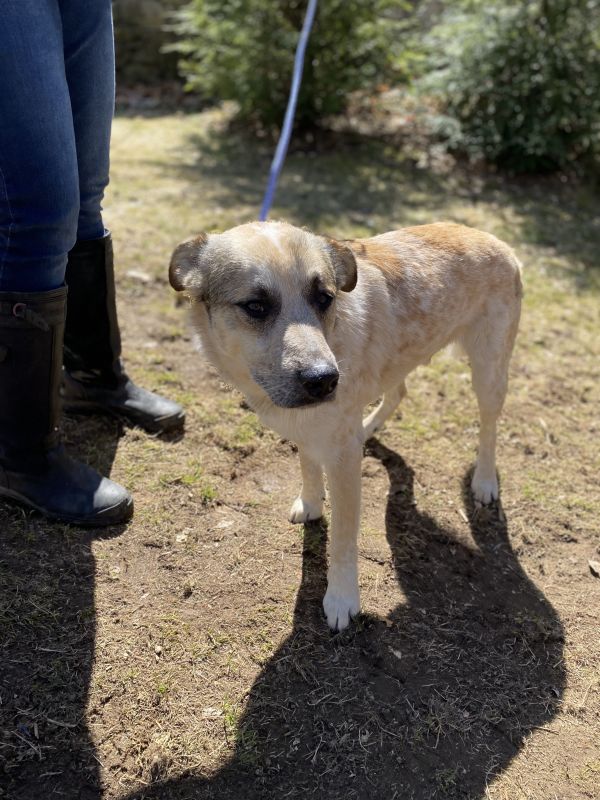 Name: Dusty
Species: Dog
Location: A Pups Pizzazz, Southbury, CT
Age, Size, Sex, Breed: Adult, Medium, Male, Australian Cattle Dog / Blue Heeler Shepherd Mix
Good With: Kids and dogs
Description: "Meet Dusty ~ My name is Dusty and I am a Red Heeler/Shepard mix from South Mississippi. I weigh roughly…" Learn more
---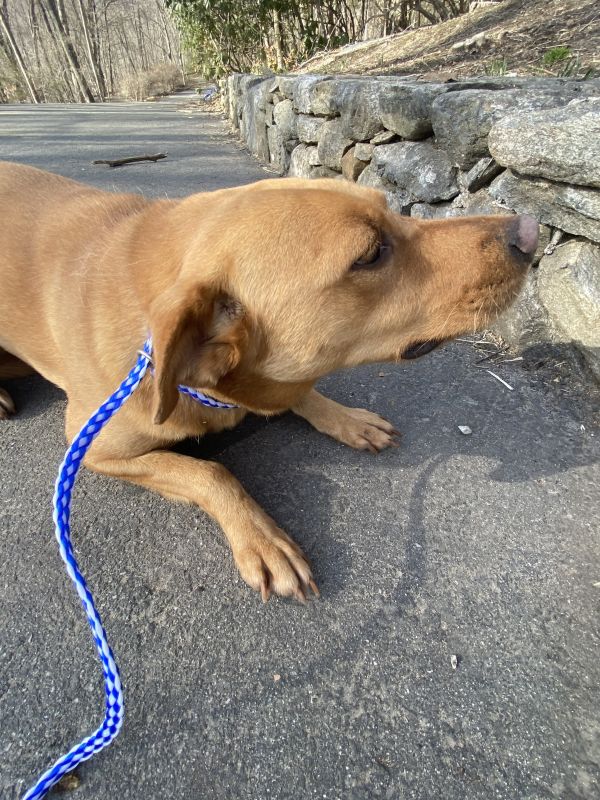 Name: Lolita
Species: Dog
Location: A Pups Pizzazz, Southbury, CT
Age, Size, Sex, Breed: Adult, Medium, Female, Chihuahua Labrador Retriever Mix
Good With: Kids, dogs and cats
Description: "Meet Lolita ~ My name is Lolita and I am a possible Chi/Hound mix from Mississippi. I weigh roughly 33…" Learn more
---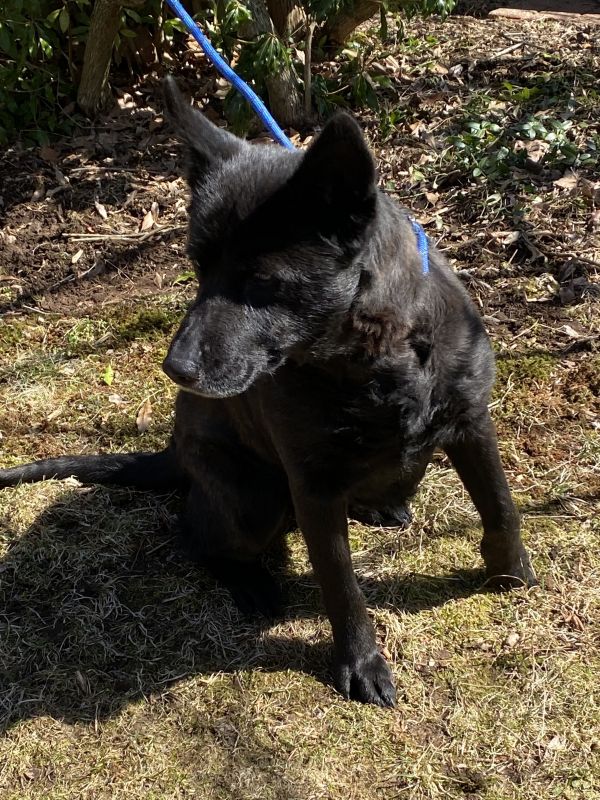 Name: Pearli
Species: Dog
Location: A Pups Pizzazz, Southbury, CT
Age, Size, Sex, Breed: Adult, Medium, Female, Chow Chow Mixed Breed Mix
Good With: Kids and dogs
Description: "Meet Pearli ~ My name is Pearli and I am a Chow mix from South Carolina. I weigh roughly 45…" Learn more
---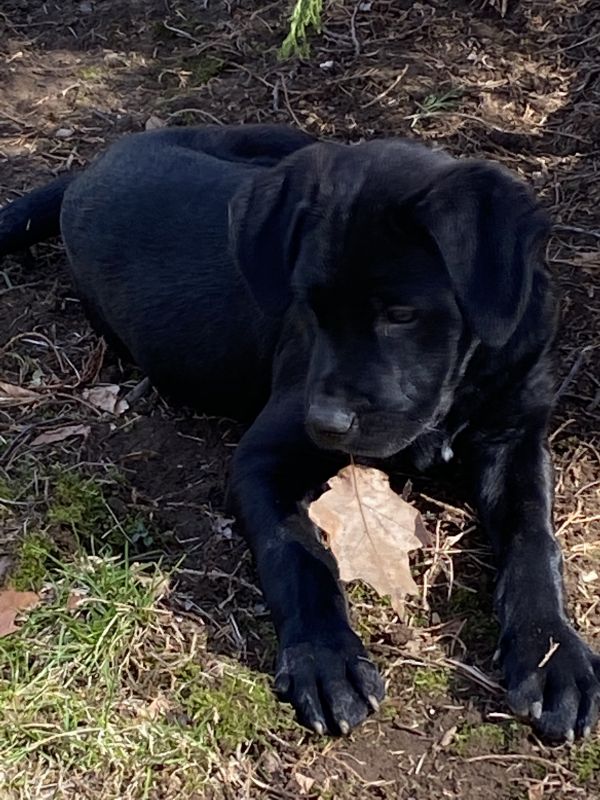 Name: Quinton~not taking any more applications at this time~
Species: Dog
Location: A Pups Pizzazz, Southbury, CT
Age, Size, Sex, Breed: Baby, Medium, Male, Black Labrador Retriever American Bulldog Mix
Good With: Kids, dogs and cats
Description: "Meet Quinton ~ My name is Quinton and I am a Black Lab mix from Mississippi. I am around 3…" Learn more
---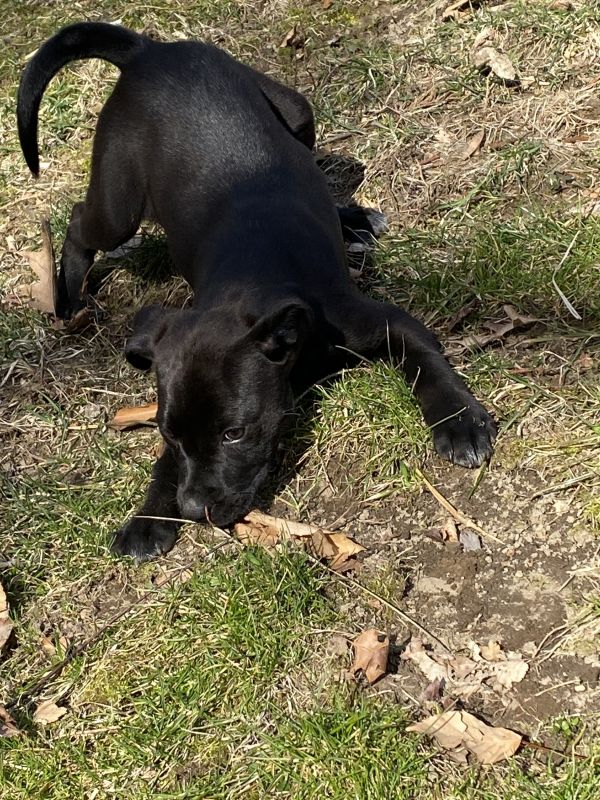 Name: Queenie~not taking any more applications at this time~
Species: Dog
Location: A Pups Pizzazz, Southbury, CT
Age, Size, Sex, Breed: Baby, Medium, Female, Labrador Retriever American Bulldog Mix
Good With: Kids, dogs and cats
Description: "Meet Queenie ~ My name is Quee and I am a Terrier mix from Mississippi. I weigh roughly 11 lbs…." Learn more
---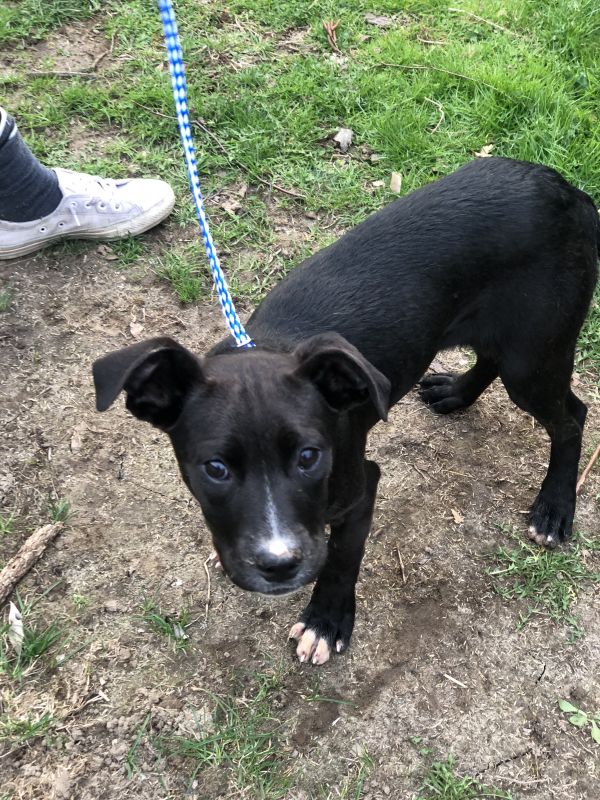 Name: Francesa
Species: Dog
Location: A Pups Pizzazz, Southbury, CT
Age, Size, Sex, Breed: Baby, Medium, Female, American Bulldog Australian Cattle Dog / Blue Heeler Mix
Good With: Kids, dogs and cats
Description: "Meet Francesa ~ My name is Francesa and I am a Terrier mix from Mississippi. I weigh roughly 15 lbs…." Learn more
---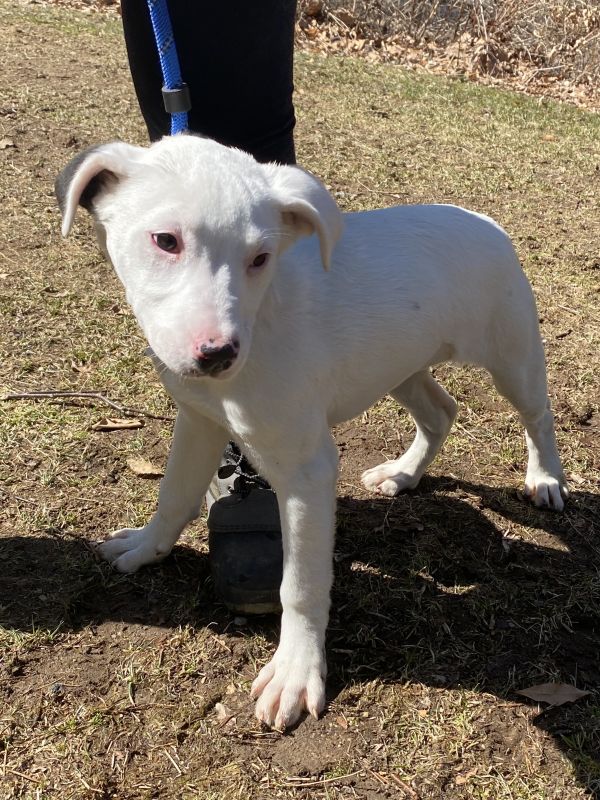 Name: Fianna
Species: Dog
Location: A Pups Pizzazz, Southbury, CT
Age, Size, Sex, Breed: Baby, Medium, Female, American Bulldog Australian Cattle Dog / Blue Heeler Mix
Good With: Kids, dogs and cats
Description: "Meet Fianna ~ My name is Fianna and I am a Terrier mix from Mississippi. I weigh roughly 11 lbs…." Learn more
---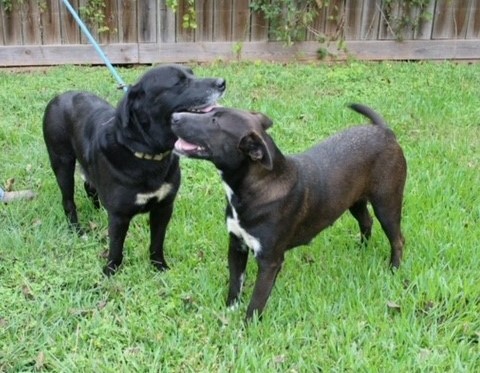 Name: Bonnie & Clyde – BONDED PAIR
Species: Dog
Location: Smiling Dog Farms, Sandy Hook, CT
Age, Size, Sex, Breed: Young, Medium, Female, Labrador Retriever Shepherd Mix
Description: "Meet Bonnie & Clyde! The dynamic duo! Clyde is the larger of the two with stunning blue eyes, a great…" Learn more
---