Looking to add a new member to your family and give back to the East Hampton community at the same time? Adopt a pet from a local shelter or organization! Amid the ongoing COVID-19 pandemic, many facilities in the East Hampton area are still working to find forever homes for dozens of cats, dogs and other adorable critters coming through.
In the search for your new friend, consider looking around at a local facility like Last Chance Animal Rescue, where Anubis the dog is waiting patiently. If you aren't sure if you have time to take care of a pet year round, many shelters also offer opportunities to foster pets until they are placed in appropriate homes.
Here at Patch, with a little help from our friends at Petfinder, we round up a list each week of all the pets recently put up for adoption in your area. If you're a cat person, meet Sushee, a Domestic Short Hair up for adoption. Or if dogs are more your thing, there are several great dogs available, too. Click on any listing for more information, or to start the adoption process.
Editor's note: This list was automatically generated using data compiled by Petfinder. Please report any errors or other feedback to [email protected]
Name: Sushee
Species: Cat
Location: Animal Rescue Fund Of The Hamptons Inc, East Hampton, NY
Age, Size, Sex, Breed: Young, Medium, Male, Domestic Short Hair
---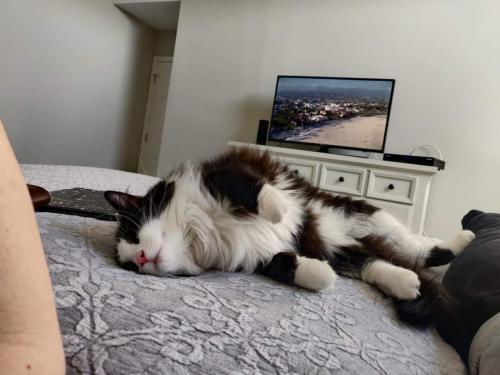 Name: FINLEY
Species: Cat
Location: Last Chance Animal Rescue, PO Box 1661, Southampton, NY
Age, Size, Sex, Breed: Young, Medium, Male, Domestic Long Hair Tuxedo Mix
Good With: Kids, dogs and cats
Description: "You can fill out an adoption application online on our official website. Please note that we can not guarantee the…" Learn more
---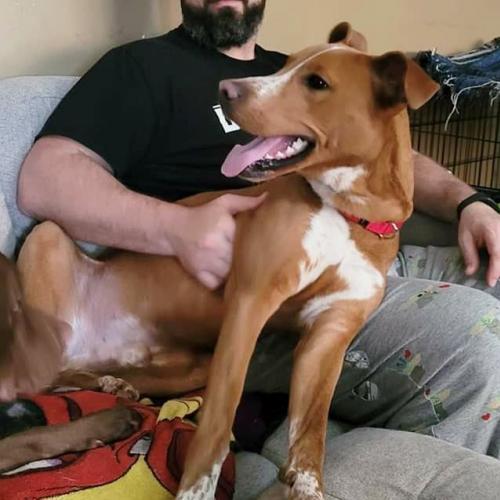 Name: CHARLIE
Species: Dog
Location: Last Chance Animal Rescue, PO Box 1661, Southampton, NY
Age, Size, Sex, Breed: Adult, Large, Male, Labrador Retriever
Description: "You can fill out an adoption application online on our official website. Please note that we can not guarantee the…" Learn more
---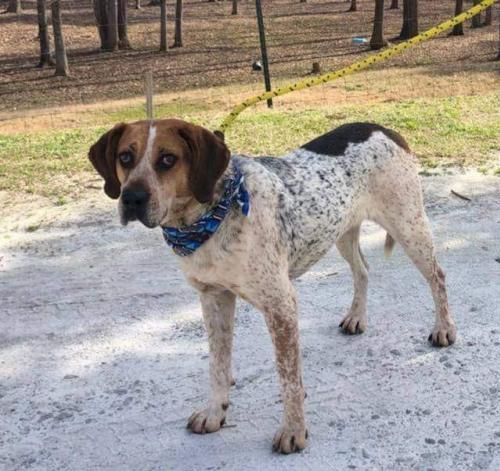 Name: KAYLO
Species: Dog
Location: Last Chance Animal Rescue, PO Box 1661, Southampton, NY
Age, Size, Sex, Breed: Senior, Large, Female, Coonhound
Description: "You can fill out an adoption application online on our official website. Please note that we can not guarantee the…" Learn more
---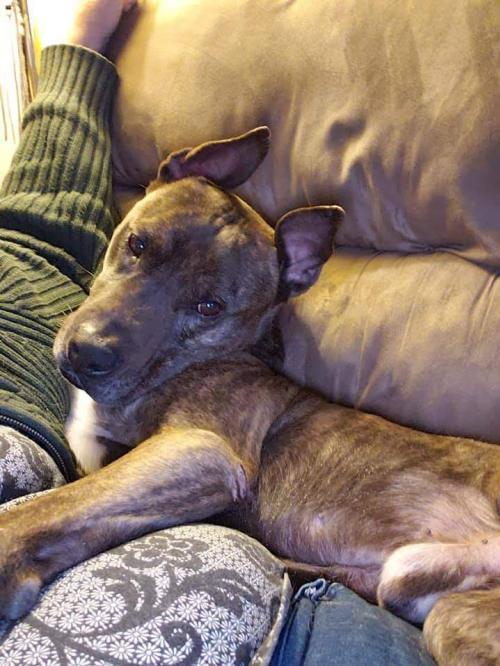 Name: ANUBIS
Species: Dog
Location: Last Chance Animal Rescue, PO Box 1661, Southampton, NY
Age, Size, Sex, Breed: Adult, Medium, Male, Terrier Mastiff Mix
Good With: Dogs and cats
Description: "You can fill out an adoption application online on our official website. Please note that we can not guarantee the…" Learn more
---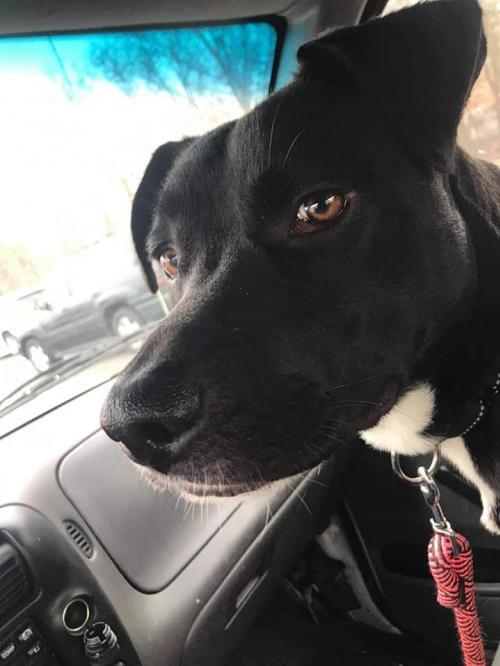 Name: OREO
Species: Dog
Location: Last Chance Animal Rescue, PO Box 1661, Southampton, NY
Age, Size, Sex, Breed: Adult, Large, Female, Labrador Retriever
Description: "You can fill out an adoption application online on our official website. Please note that we can not guarantee the…" Learn more
---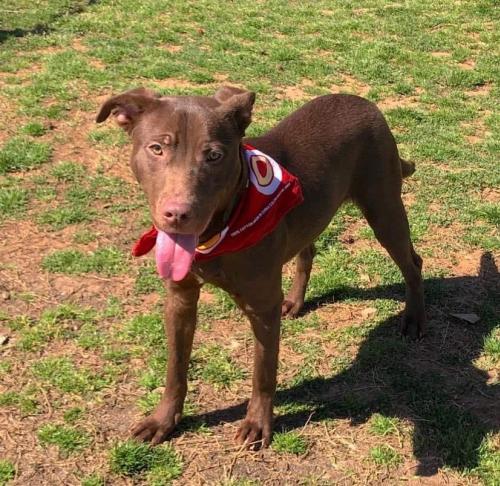 Name: JONESY
Species: Dog
Location: Last Chance Animal Rescue, PO Box 1661, Southampton, NY
Age, Size, Sex, Breed: Adult, Medium, Male, Labrador Retriever
Description: "You can fill out an adoption application online on our official website. Please note that we can not guarantee the…" Learn more
---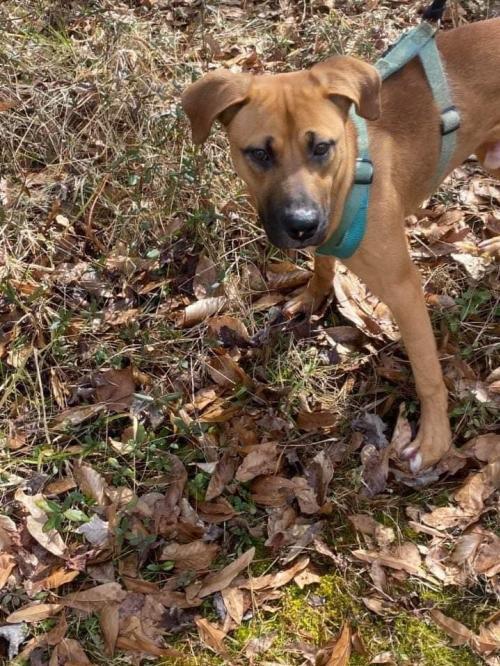 Name: TANK
Species: Dog
Location: Last Chance Animal Rescue, PO Box 1661, Southampton, NY
Age, Size, Sex, Breed: Young, Medium, Male, Black Mouth Cur
Description: "You can fill out an adoption application online on our official website. Please note that we can not guarantee the…" Learn more
---
Name: CJ aka Leo
Species: Dog
Location: Last Chance Animal Rescue, PO Box 1661, Southampton, NY
Age, Size, Sex, Breed: Adult, Medium, Male, Labrador Retriever Shepherd Mix
Description: "You can fill out an adoption application online on our official website. Please note that we can not guarantee the…" Learn more
---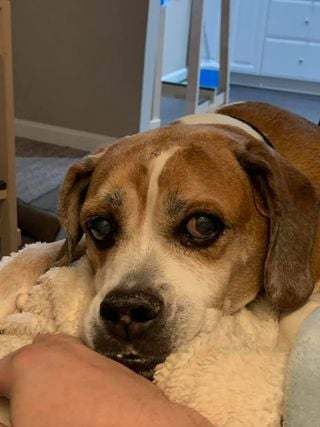 Name: MASON
Species: Dog
Location: Last Chance Animal Rescue, PO Box 1661, Southampton, NY
Age, Size, Sex, Breed: Senior, Large, Male, American Bulldog Beagle Mix
Good With: Dogs and cats
Description: "You can fill out an adoption application online on our official website. Please note that we can not guarantee the…" Learn more
---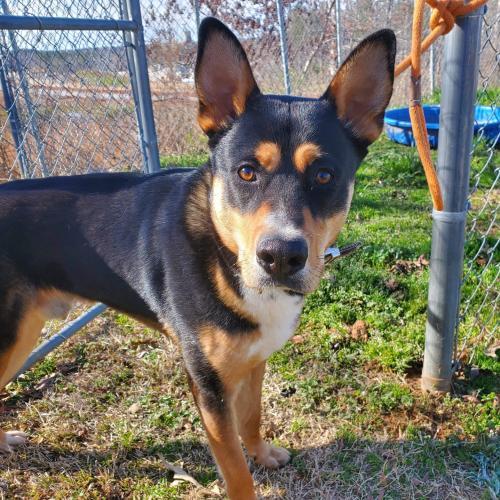 Name: BUSTER
Species: Dog
Location: Last Chance Animal Rescue, PO Box 1661, Southampton, NY
Age, Size, Sex, Breed: Adult, Large, Male, German Shepherd Dog
Description: "You can fill out an adoption application online on our official website. Please note that we can not guarantee the…" Learn more
---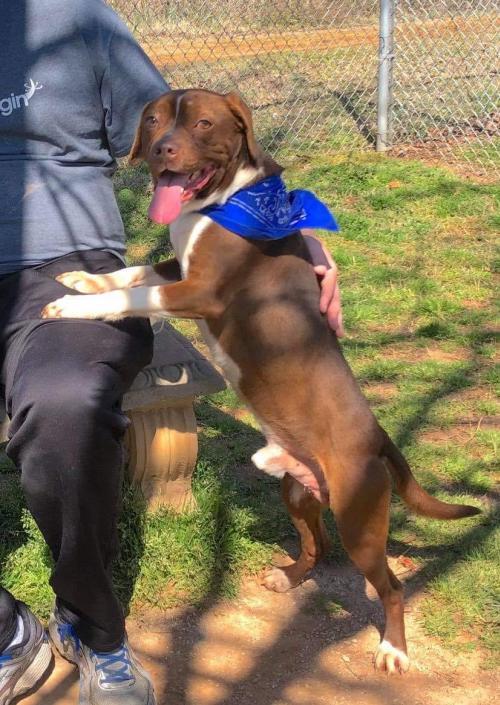 Name: SAMSON
Species: Dog
Location: Last Chance Animal Rescue, PO Box 1661, Southampton, NY
Age, Size, Sex, Breed: Adult, Medium, Male, Beagle
Description: "You can fill out an adoption application online on our official website. Please note that we can not guarantee the…" Learn more
---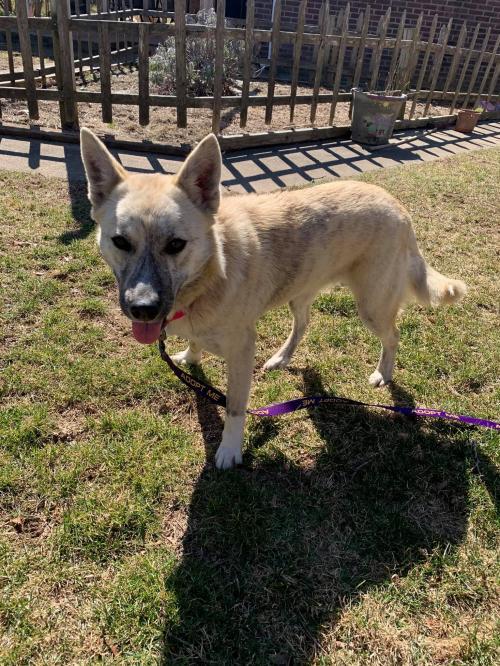 Name: MILLIE
Species: Dog
Location: Last Chance Animal Rescue, PO Box 1661, Southampton, NY
Age, Size, Sex, Breed: Young, Medium, Female, Mixed Breed
Good With: Kids
Description: "You can fill out an adoption application online on our official website. Please note that we can not guarantee the…" Learn more
---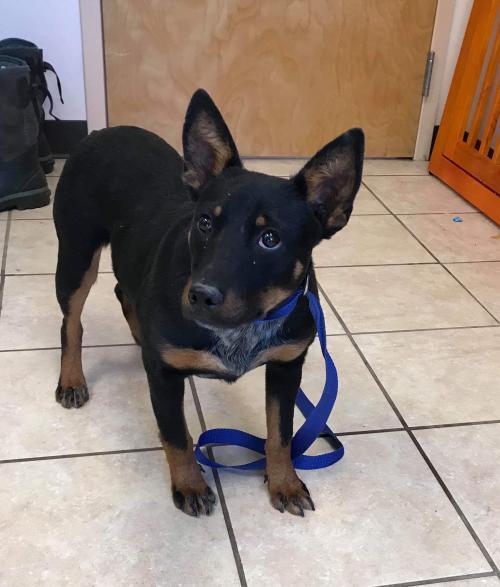 Name: JACKSON(aka Winston)
Species: Dog
Location: Last Chance Animal Rescue, PO Box 1661, Southampton, NY
Age, Size, Sex, Breed: Adult, Medium, Male, Manchester Terrier
Good With: Dogs
Description: "You can fill out an adoption application online on our official website. Please note that we can not guarantee the…" Learn more
---
Name: JULIET
Species: Cat
Location: Last Chance Animal Rescue, PO Box 1661, Southampton, NY
Age, Size, Sex, Breed: Adult, Medium, Female, Domestic Short Hair Tabby Mix
Good With: Kids, dogs and cats
Description: "You can fill out an adoption application online on our official website. Please note that we can not guarantee the…" Learn more
---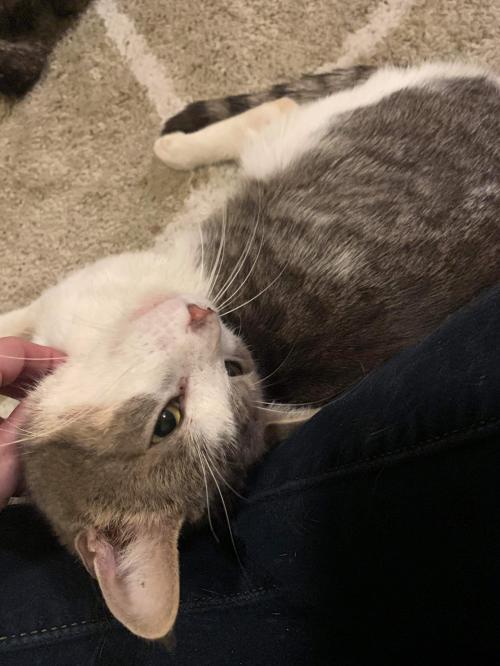 Name: GADGET
Species: Cat
Location: Last Chance Animal Rescue, PO Box 1661, Southampton, NY
Age, Size, Sex, Breed: Young, Medium, Male, Domestic Short Hair Tabby Mix
Good With: Kids, dogs and cats
Description: "You can fill out an adoption application online on our official website. Please note that we can not guarantee the…" Learn more
---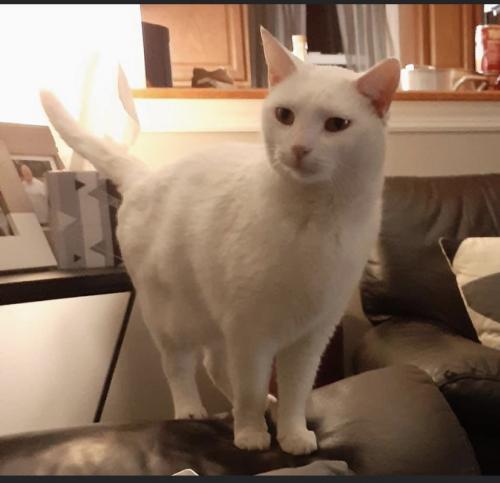 Name: SNOWY
Species: Cat
Location: Last Chance Animal Rescue, PO Box 1661, Southampton, NY
Age, Size, Sex, Breed: Adult, Medium, Female, Domestic Short Hair
Good With: Kids, dogs and cats
Description: "You can fill out an adoption application online on our official website. Please note that we can not guarantee the…" Learn more
---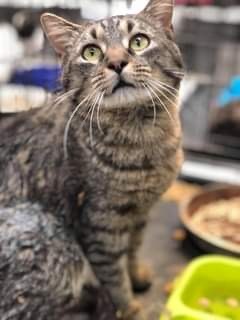 Name: THOR
Species: Cat
Location: Last Chance Animal Rescue, PO Box 1661, Southampton, NY
Age, Size, Sex, Breed: Young, Medium, Male, Domestic Short Hair Tabby Mix
Good With: Kids, dogs and cats
Description: "You can fill out an adoption application online on our official website. Please note that we can not guarantee the…" Learn more
---
Name: POLLY
Species: Cat
Location: Last Chance Animal Rescue, PO Box 1661, Southampton, NY
Age, Size, Sex, Breed: Adult, Medium, Female, Domestic Short Hair Tabby Mix
Good With: Kids, dogs and cats
Description: "You can fill out an adoption application online on our official website. Please note that we can not guarantee the…" Learn more
---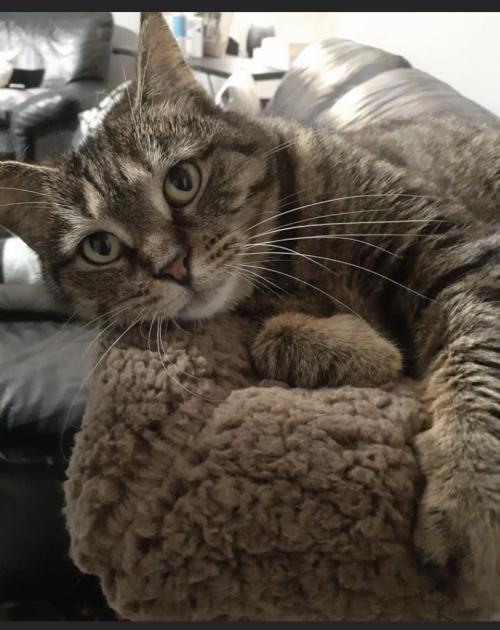 Name: SUZIE
Species: Cat
Location: Last Chance Animal Rescue, PO Box 1661, Southampton, NY
Age, Size, Sex, Breed: Adult, Medium, Female, Tabby Domestic Short Hair Mix
Good With: Kids, dogs and cats
Description: "You can fill out an adoption application online on our official website. Please note that we can not guarantee the…" Learn more
---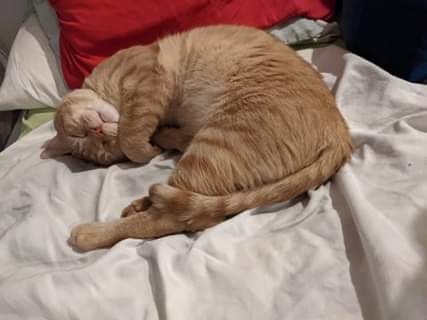 Name: COLONEL
Species: Cat
Location: Last Chance Animal Rescue, PO Box 1661, Southampton, NY
Age, Size, Sex, Breed: Adult, Large, Male, Tabby Domestic Short Hair Mix
Good With: Kids, dogs and cats
Description: "You can fill out an adoption application online on our official website. Please note that we can not guarantee the…" Learn more
---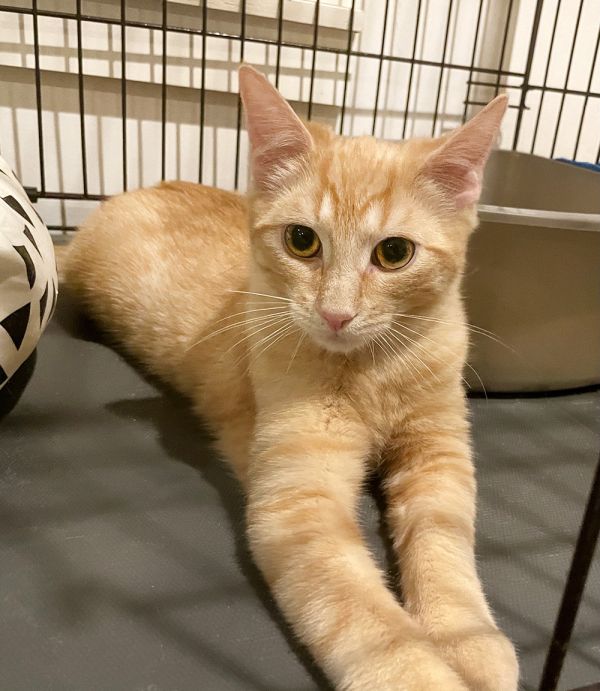 Name: Rusty
Species: Cat
Location: Ames Feline Adoption And Rescue, Mattituck, NY
Age, Size, Sex, Breed: Baby, Small, Male, American Shorthair Domestic Short Hair Mix
Good With: Kids and cats
Description: "Rusty is a sweet orange boy who is not only devastating handsome but so very smart! He is spunky and…" Learn more
---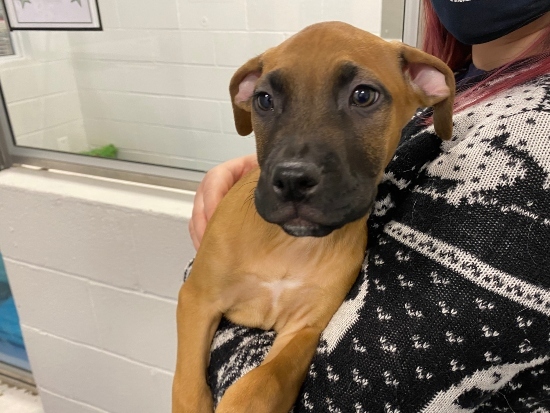 Name: HENRY
Species: Dog
Location: Southampton Animal Shelter Foundation, 102 Old Riverhead Road West, Hampton Bays, NY
Age, Size, Sex, Breed: Baby, Small, Male, Mastiff
Description: "Henry is an adorable Mastiff mix puppy who is currently in a foster to adopt home. He is one of…" Learn more
---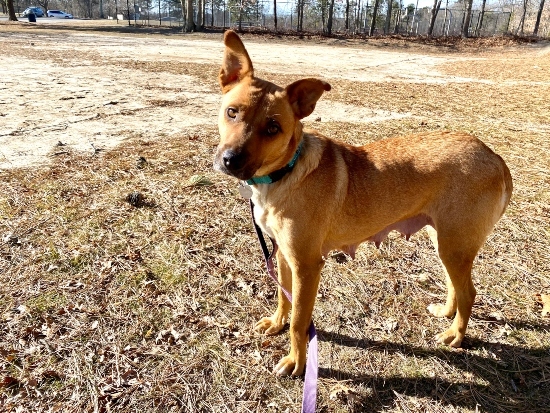 Name: KIZZIES
Species: Dog
Location: Southampton Animal Shelter Foundation, 102 Old Riverhead Road West, Hampton Bays, NY
Age, Size, Sex, Breed: Young, Medium, Female, German Shepherd Dog Mixed Breed Mix
Description: "Meet our lovely Kizzies. She is a 2 year old Shepherd mix who only weighs 45lbs. She was transferred from…" Learn more
---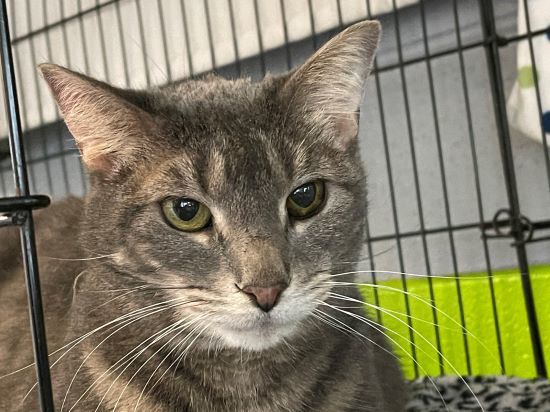 Name: BELLACAT
Species: Cat
Location: Southampton Animal Shelter Foundation, 102 Old Riverhead Road West, Hampton Bays, NY
Age, Size, Sex, Breed: Adult, Medium, Female, Domestic Short Hair
Description: "Meet sweet Bellacat. She came all the way from sunny Florida. Bellacat is a little shy but likes to be…" Learn more
---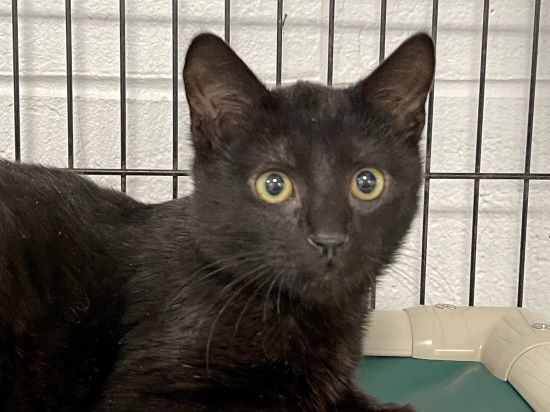 Name: RANDY
Species: Cat
Location: Southampton Animal Shelter Foundation, 102 Old Riverhead Road West, Hampton Bays, NY
Age, Size, Sex, Breed: Baby, Small, Male, Domestic Short Hair
---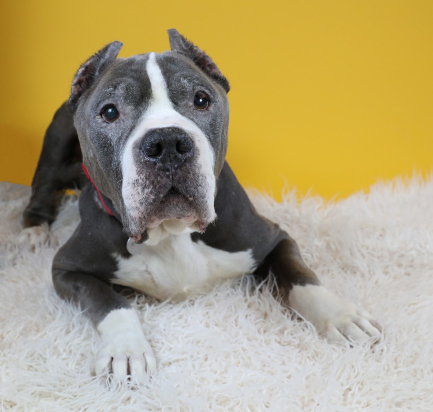 Name: EUSTACE
Species: Dog
Location: Southampton Animal Shelter Foundation, 102 Old Riverhead Road West, Hampton Bays, NY
Age, Size, Sex, Breed: Senior, Large, Male, Pit Bull Terrier Mixed Breed Mix
Description: "Eustace is the cutest and most endearing older gentleman. He is a healthy weight of seventy pounds. Eustace was transferred…" Learn more
---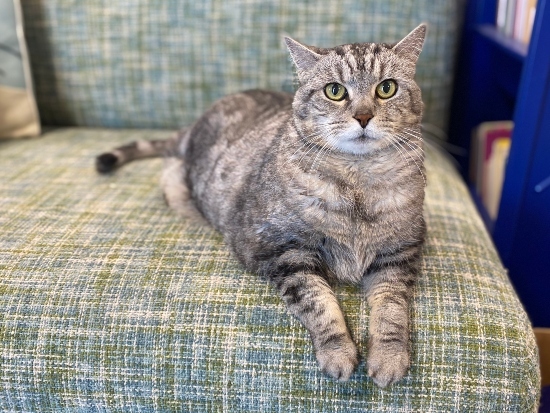 Name: HEIDI
Species: Cat
Location: Southampton Animal Shelter Foundation, 102 Old Riverhead Road West, Hampton Bays, NY
Age, Size, Sex, Breed: Senior, Extra Large, Female, Domestic Short Hair
Description: "Meet Heidi! She is a beautiful senior cat that is declawed. She came to us when her owner passed away…" Learn more
---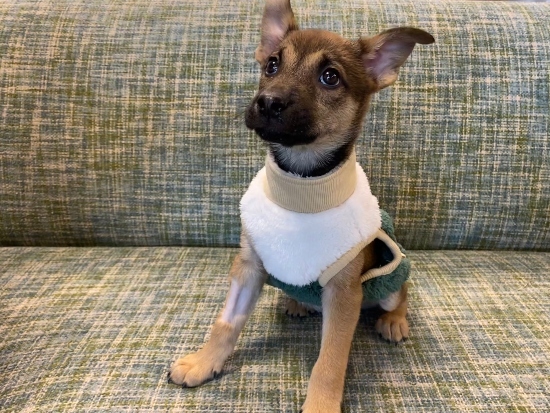 Name: GODIVA
Species: Dog
Location: Southampton Animal Shelter Foundation, 102 Old Riverhead Road West, Hampton Bays, NY
Age, Size, Sex, Breed: Baby, Small, Female, German Shepherd Dog Mixed Breed Mix
Description: "Meet Godiva! Godiva is a 10-week-old puppy in need of extra special care. She has a megaesophagus. A disorder that…" Learn more
---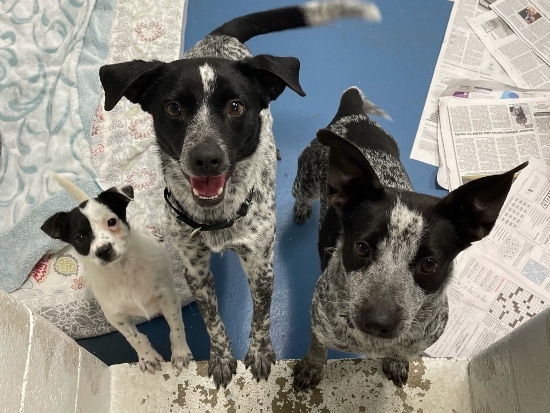 Name: DIVA
Species: Dog
Location: Southampton Animal Shelter Foundation, 102 Old Riverhead Road West, Hampton Bays, NY
Age, Size, Sex, Breed: Young, Medium, Female, Australian Cattle Dog / Blue Heeler
Description: "Meet Dude and Diva! Dude and Diva are great with other dogs. Mrs. Diva is a little shy and timid…" Learn more
---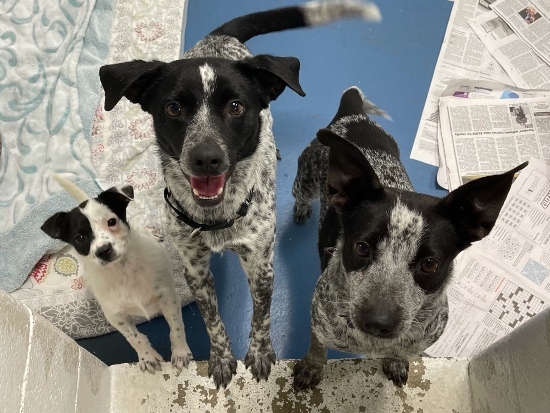 Name: DUDE
Species: Dog
Location: Southampton Animal Shelter Foundation, 102 Old Riverhead Road West, Hampton Bays, NY
Age, Size, Sex, Breed: Young, Medium, Male, Australian Cattle Dog / Blue Heeler
Description: "Meet Dude and Diva! Dude and Diva are great with other dogs. Mrs. Diva is a little shy and timid…" Learn more
---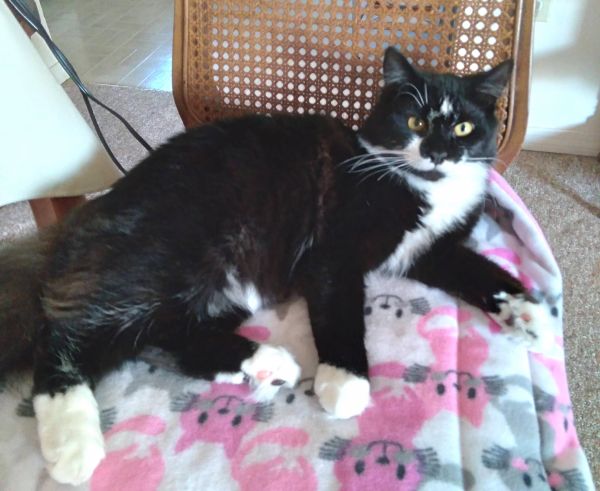 Name: Jumper
Species: Cat
Location: Forgotten Felines Inc, 153 Horse Hill Road, Westbrook, CT
Age, Size, Sex, Breed: Baby, Medium, Male, Domestic Long Hair
Good With: Cats
Description: "Meet Jumper: JUMP FOR JOY! There is not a more precious kitten waiting for his forever home than Jumper. This…" Learn more
---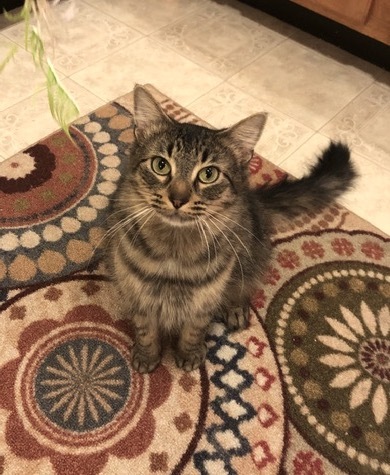 Name: Natasha
Species: Cat
Location: Forgotten Felines Inc, 153 Horse Hill Road, Westbrook, CT
Age, Size, Sex, Breed: Young, Medium, Female, Domestic Long Hair
Description: "Meet Natasha: Now that sweet, lovable Natasha's 6 kittens have all been adopted in pairs, this young 1 1/2 year…" Learn more
---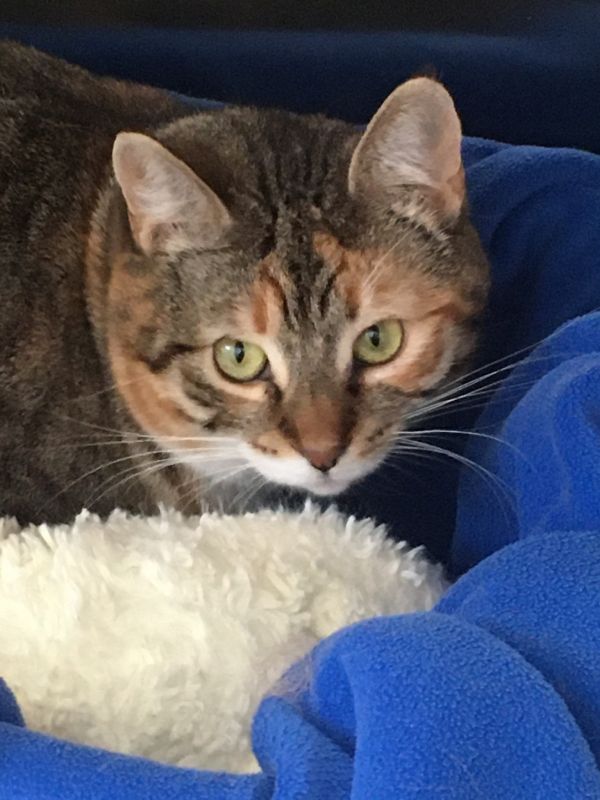 Name: Maple
Species: Cat
Location: Westerly Animal Control, 33 Larry Hirsch Lane, Westerly, RI
Age, Size, Sex, Breed: Young, Medium, Female, Tabby
Description: "Say hello to Maple , Maple Street Mama or Maple Syrup – whatever you'd prefer – she came to us…" Learn more
---