Do you want to add to your family and give back to the Cinnaminson community at the same time? Then you should consider adopting a pet from a local shelter. Despite the COVID-19 pandemic, facilities in the Cinnaminson area have dogs, cats and other animals ready and waiting to be adopted.
Across New Jersey, there are thousands of dogs, cats and other animals of all ages and sizes without a home — and many of them are located in your area. For those looking to adopt, a great place to start the search for a new fur child is at Almost Home Animal Shelter, where Tank the dog is waiting patiently, or another local animal shelter. If you aren't sure if you have time to take care of a pet year round, many shelters also offer opportunities to foster pets until they are placed in appropriate homes.
Need some help in your search? Patch and Petfinder have you covered. We create a list each week of all the pets recently put up for adoption in your area. If you're a dog person, you might like Peaches, a Pit Bull Terrier up for adoption. Or if cats are more your thing, there are several great cats available, too. Click on any listing for more information, or to start the adoption process.
Editor's note: This list was automatically generated using data compiled by Petfinder. Please report any errors or other feedback to [email protected].
Name: Peaches
Species: Dog
Location: Almost Home Animal Shelter, 9140C Pennsauken Highway, Pennsauken, NJ
Age, Size, Sex, Breed: Young, Medium, Female, Pit Bull Terrier
---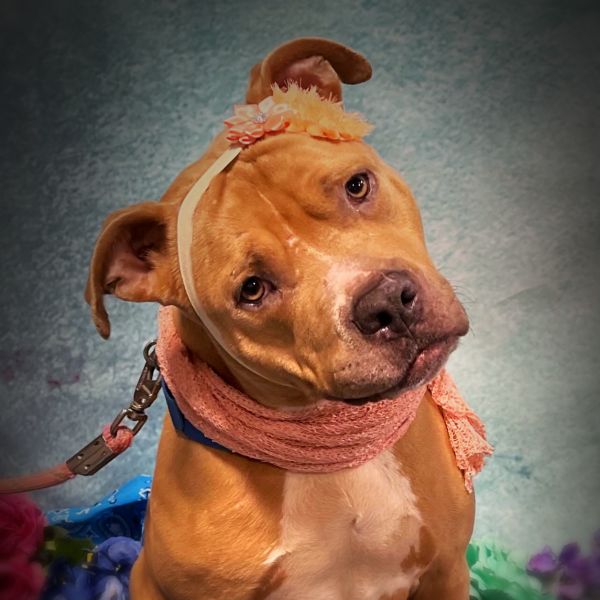 Name: Brooklyn
Species: Dog
Location: Almost Home Animal Shelter, 9140C Pennsauken Highway, Pennsauken, NJ
Age, Size, Sex, Breed: Adult, Large, Female, Pit Bull Terrier
---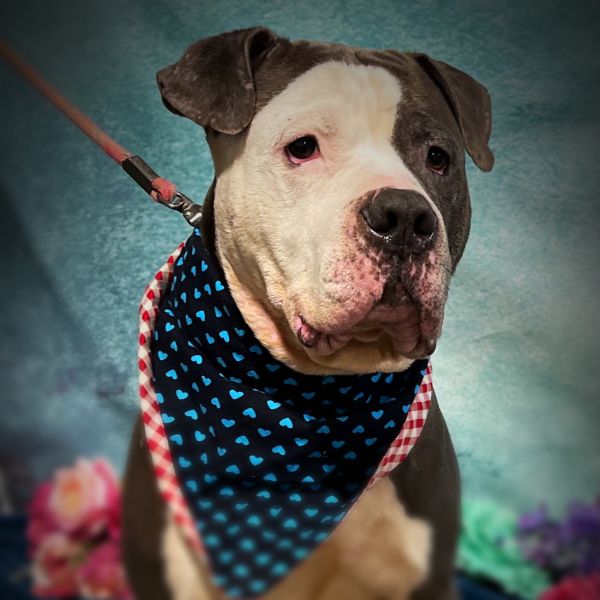 Name: Tank
Species: Dog
Location: Almost Home Animal Shelter, 9140C Pennsauken Highway, Pennsauken, NJ
Age, Size, Sex, Breed: Adult, Large, Male, American Bulldog
---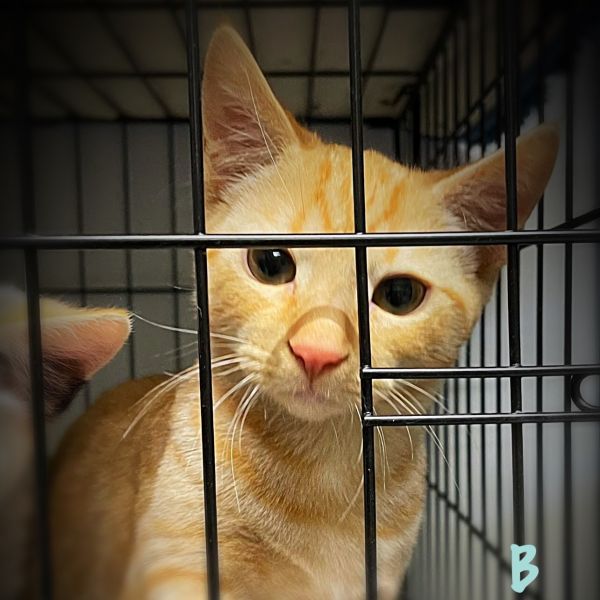 Name: Benny
Species: Cat
Location: Almost Home Animal Shelter, 9140C Pennsauken Highway, Pennsauken, NJ
Age, Size, Sex, Breed: Baby, Medium, Male, Tabby
---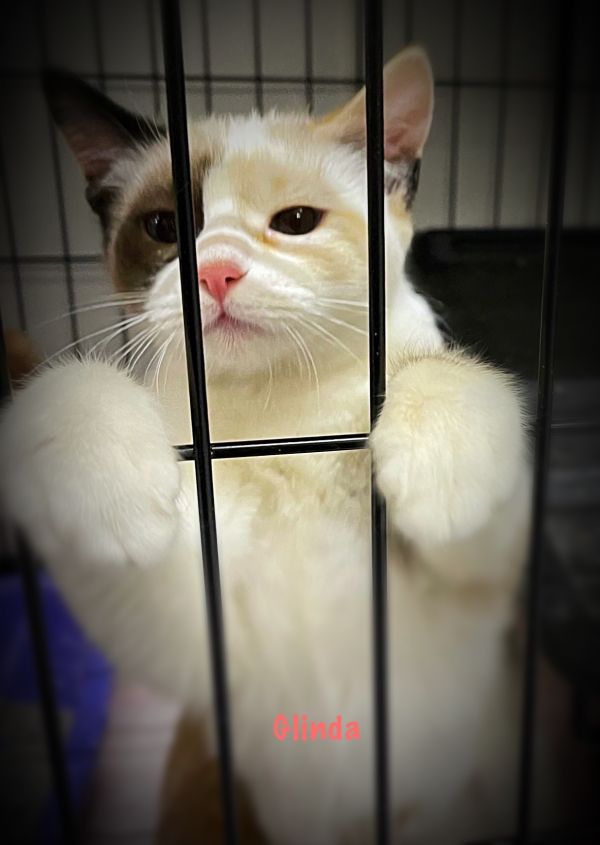 Name: Glinda
Species: Cat
Location: Almost Home Animal Shelter, 9140C Pennsauken Highway, Pennsauken, NJ
Age, Size, Sex, Breed: Baby, Small, Female, Dilute Calico Siamese Mix
---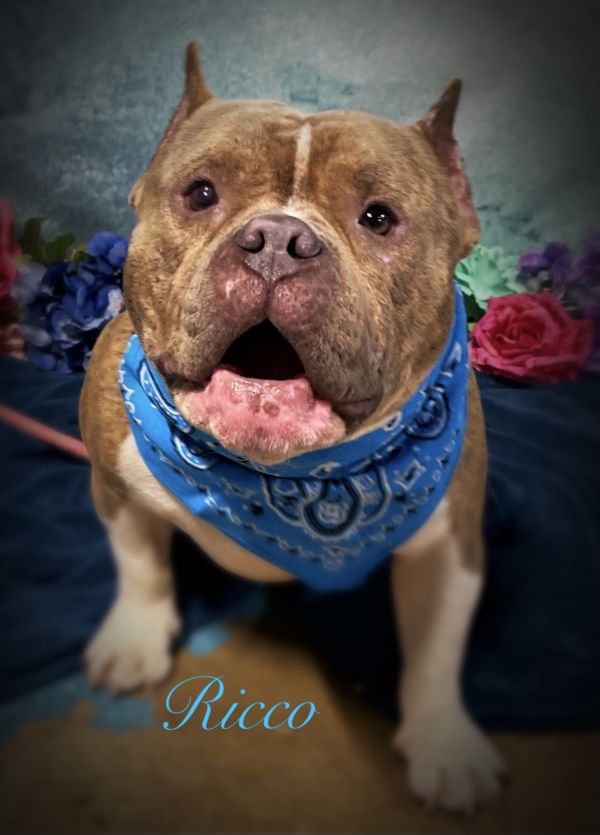 Name: Ricco
Species: Dog
Location: Almost Home Animal Shelter, 9140C Pennsauken Highway, Pennsauken, NJ
Age, Size, Sex, Breed: Young, Medium, Male, Pit Bull Terrier
---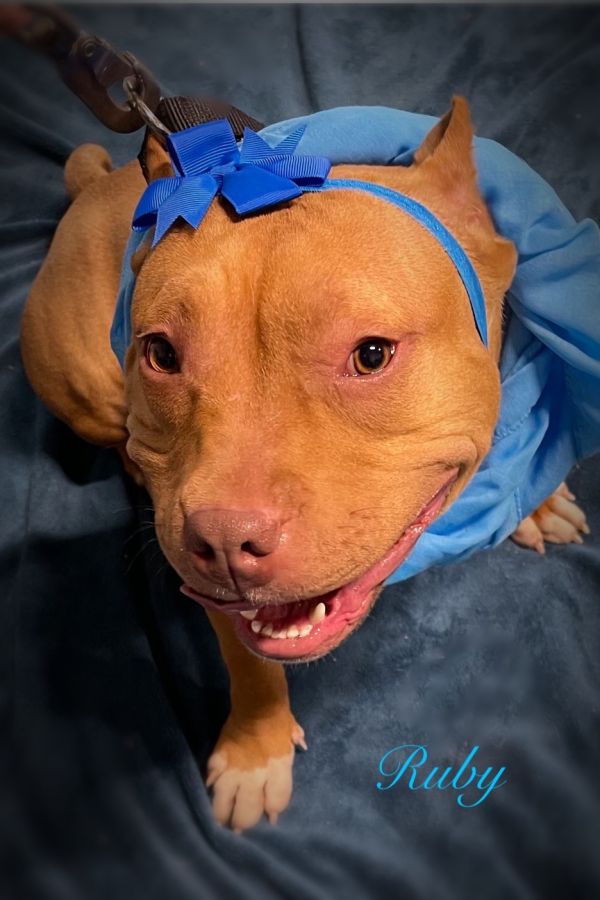 Name: Ruby
Species: Dog
Location: Almost Home Animal Shelter, 9140C Pennsauken Highway, Pennsauken, NJ
Age, Size, Sex, Breed: Baby, Medium, Female, Pit Bull Terrier
---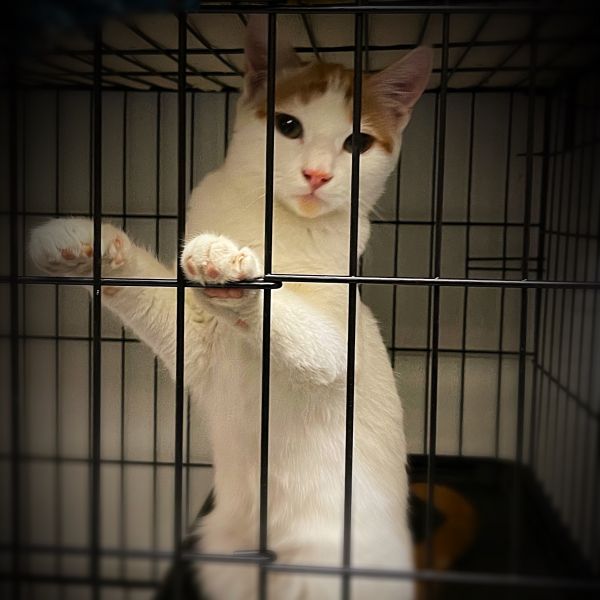 Name: Corky
Species: Cat
Location: Almost Home Animal Shelter, 9140C Pennsauken Highway, Pennsauken, NJ
Age, Size, Sex, Breed: Baby, Small, Male, Domestic Short Hair
---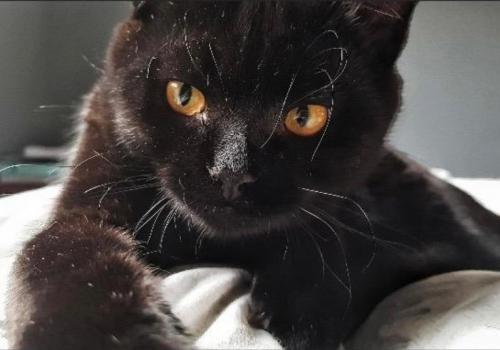 Name: Panther
Species: Cat
Location: The Cats Meow Rescue Group, Delran, NJ
Age, Size, Sex, Breed: Young, Medium, Female, Domestic Short Hair
Description: "The adoption fee includes spay/neuter surgery, age-appropriate vaccinations, deworming, flea-treatment, FIV/FeLV testing. Please visit our www.catsmeownj.org to print an Adoptionion…" Learn more
---
Name: Mr Jaxson
Species: Cat
Location: The Cats Meow Rescue Group, Delran, NJ
Age, Size, Sex, Breed: Young, Medium, Male, Domestic Short Hair
Description: "The adoption fee includes spay/neuter surgery, age-appropriate vaccinations, deworming, flea-treatment, FIV/FeLV testing. Please visit our www.catsmeownj.org to print an Adoptionion…" Learn more
---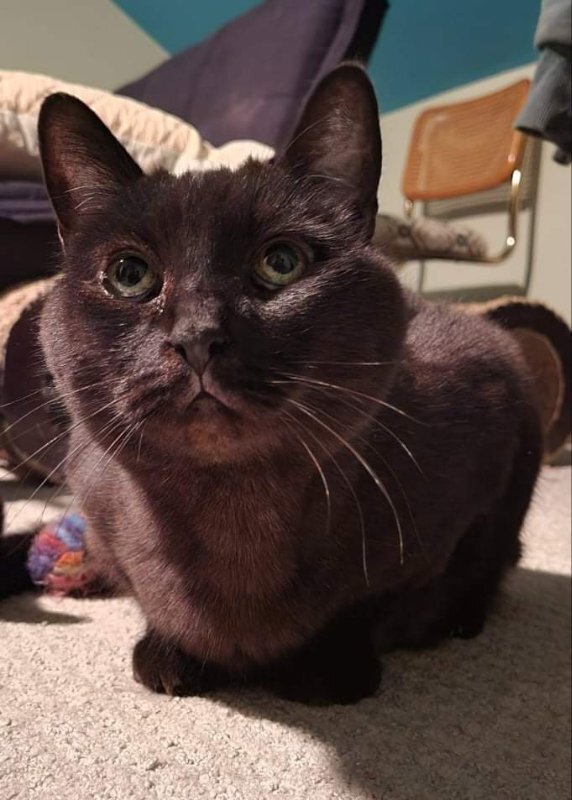 Name: Lu Dean
Species: Cat
Location: The Cats Meow Rescue Group, Delran, NJ
Age, Size, Sex, Breed: Young, Medium, Female, Domestic Short Hair
Description: "The adoption fee includes spay/neuter surgery, age-appropriate vaccinations, deworming, flea-treatment, FIV/FeLV testing. Please visit our www.catsmeownj.org to print an Adoptionion…" Learn more
---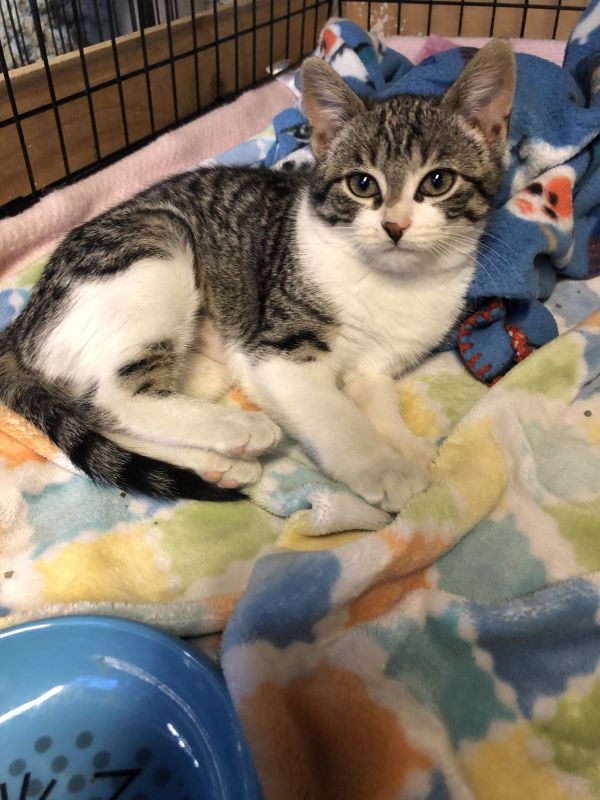 Name: Nellie
Species: Cat
Location: Angels Helping Animals, Moorestown, NJ
Age, Size, Sex, Breed: Young, Medium, Female, Domestic Short Hair
Description: "Look at our gorgeous Nellie who is now ready for her furever home! Nellie is looking for a family that…" Learn more
---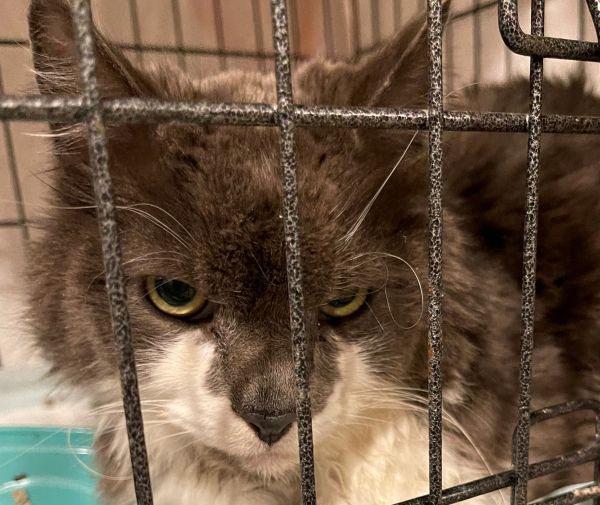 Name: Jake
Species: Cat
Location: Kats Kitty Rescue, Moorestown, NJ
Age, Size, Sex, Breed: Adult, Medium, Male, Domestic Long Hair
Good With: Kids and cats
Description: "Sweet, docile neutered male named Jake. Loves petting and interaction with people. Long-hair, which is currently matted from being lost…" Learn more
---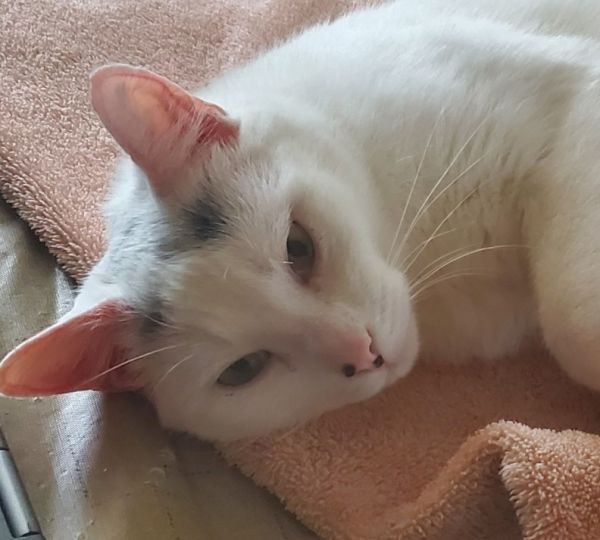 Name: Winter
Species: Cat
Location: Kats Kitty Rescue, Moorestown, NJ
Age, Size, Sex, Breed: Young, Medium, Male, Domestic Short Hair
Good With: Kids, dogs and cats
Description: "Winter is a beautiful and friendly, almost all white, male cat with pretty yellow eyes and a few black spots…" Learn more
---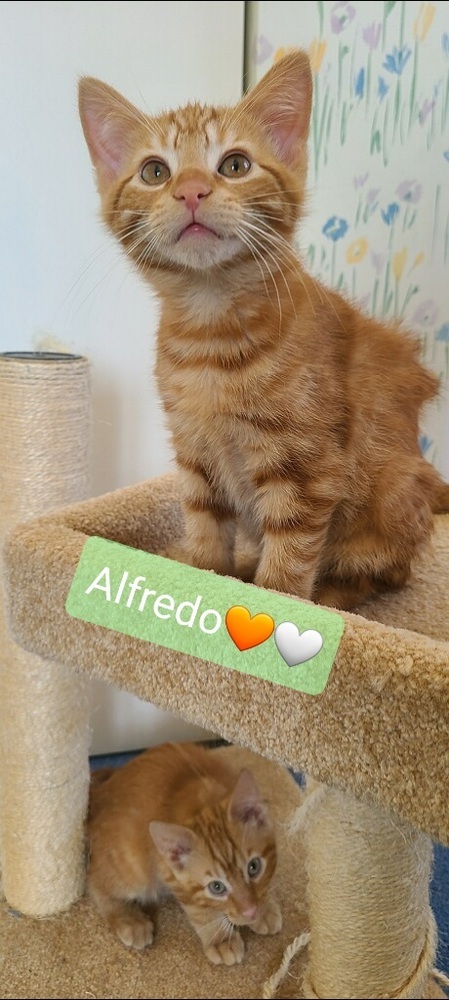 Name: Alfredo
Species: Cat
Location: Burlington County Animal Alliance, Willingboro, NJ
Age, Size, Sex, Breed: Baby, Small, Male, Domestic Short Hair
Good With: Cats
Description: "Giovanni (Gio) is a classic orange tabby with a beautiful swirl pattern. Alfredo (Fredo) and Mario are orange tabbies with…" Learn more
---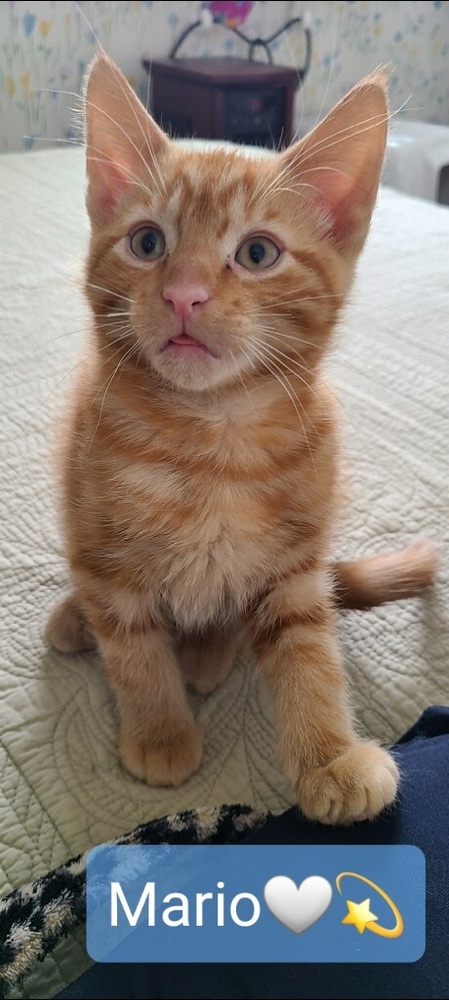 Name: Mario
Species: Cat
Location: Burlington County Animal Alliance, Willingboro, NJ
Age, Size, Sex, Breed: Baby, Small, Male, Domestic Short Hair
Good With: Cats
Description: "Giovanni (Gio) is a classic orange tabby with a beautiful swirl pattern. Alfredo (Fredo) and Mario are orange tabbies with…" Learn more
---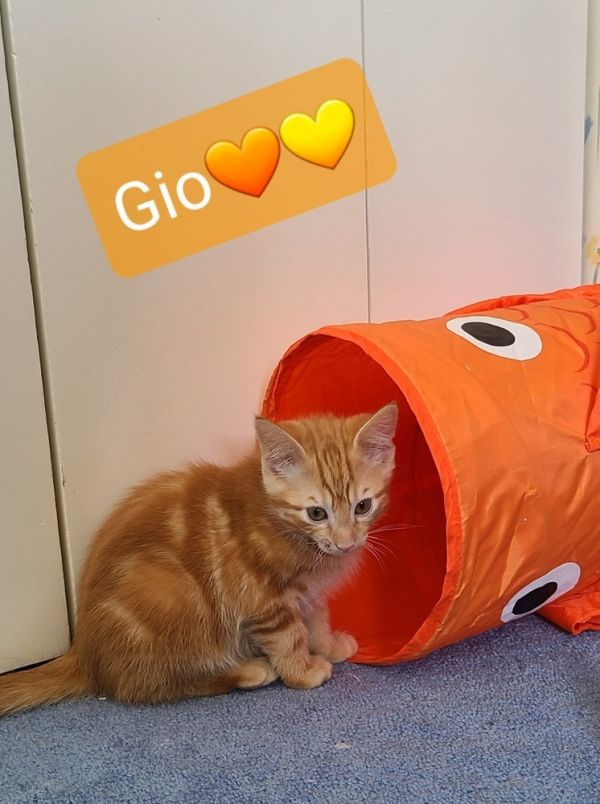 Name: Gio
Species: Cat
Location: Burlington County Animal Alliance, Willingboro, NJ
Age, Size, Sex, Breed: Baby, Small, Male, Domestic Short Hair
Good With: Cats
Description: "Giovanni (Gio) is a classic orange tabby with a beautiful swirl pattern. Alfredo (Fredo) and Mario are orange tabbies with…" Learn more
---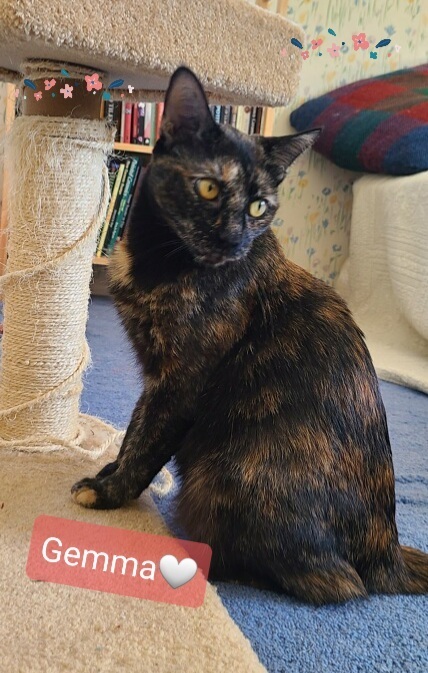 Name: Gemma
Species: Cat
Location: Burlington County Animal Alliance, Willingboro, NJ
Age, Size, Sex, Breed: Young, Small, Female, Domestic Short Hair
Good With: Cats
Description: "Gemma gave birth to 3 healthy little boys on Thanksgiving Day 2020. Gemma is a playful young tortie who would…" Learn more
---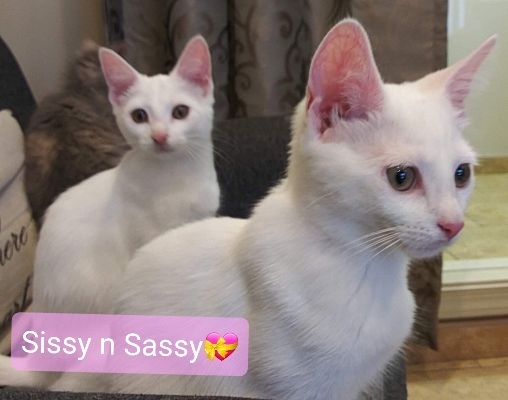 Name: Sassy
Species: Cat
Location: Burlington County Animal Alliance, Willingboro, NJ
Age, Size, Sex, Breed: Baby, Medium, Female, Domestic Short Hair
Description: "Sassy is a sweet, gentle, and beautiful older kitten." Learn more
---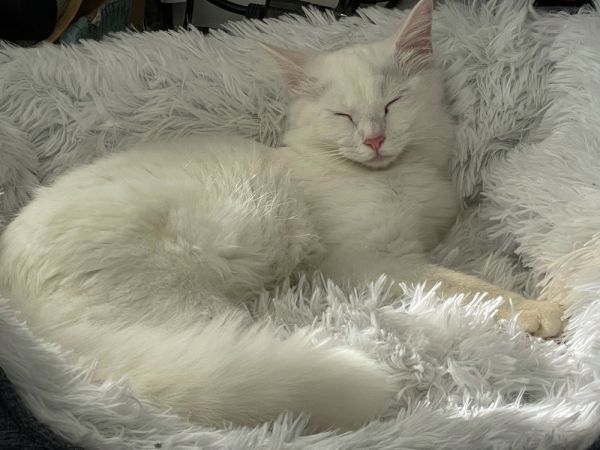 Name: Marie
Species: Cat
Location: Burlington County Animal Alliance, Willingboro, NJ
Age, Size, Sex, Breed: Baby, Medium, Female, Domestic Medium Hair
Description: "Marie is a very sweet and beautiful kitten. She is friendly and loving. Marie is considered Special Needs, as she…" Learn more
---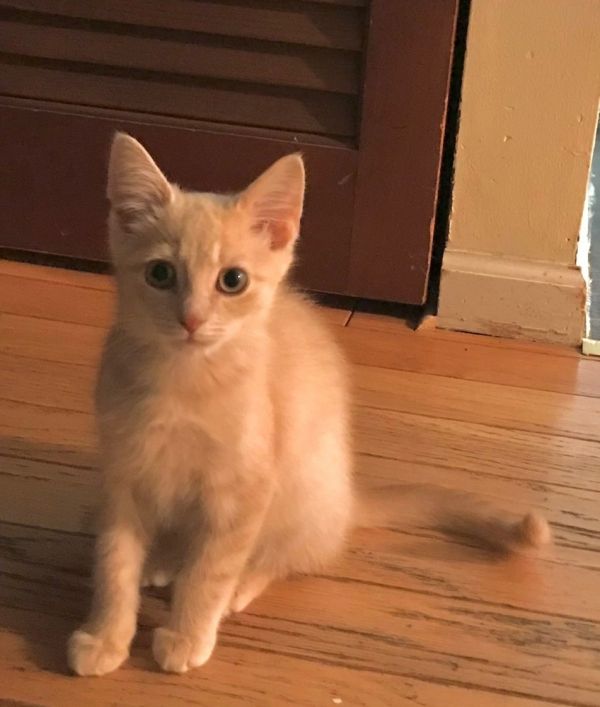 Name: Flaxen
Species: Cat
Location: Burlington County Animal Alliance, Willingboro, NJ
Age, Size, Sex, Breed: Baby, Medium, Female, Tabby
Description: "Flaxen is a sweet four month old kitten who looks like the twin of her littermate, Adonis. She likes to.play…" Learn more
---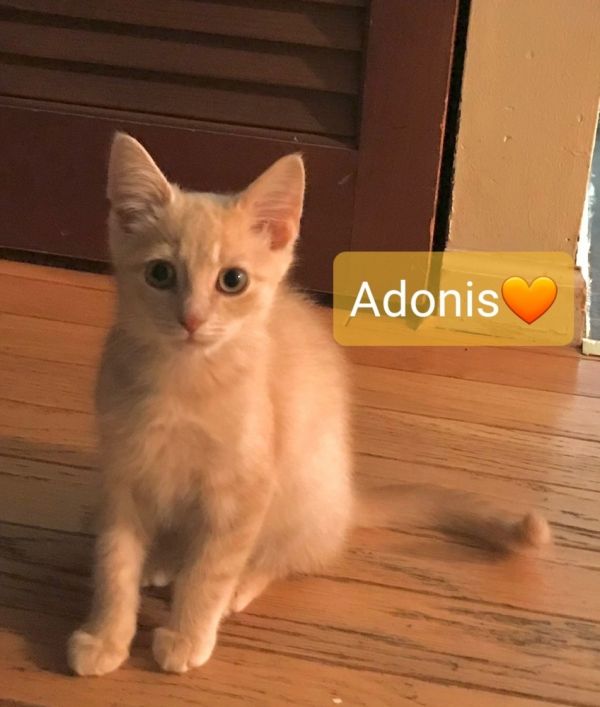 Name: Adonis
Species: Cat
Location: Burlington County Animal Alliance, Willingboro, NJ
Age, Size, Sex, Breed: Baby, Medium, Male, Tabby
Description: "Adonis is a gorgeous kitten who loves to play with his littermate Flaxen. He likes pets and can be shy…" Learn more
---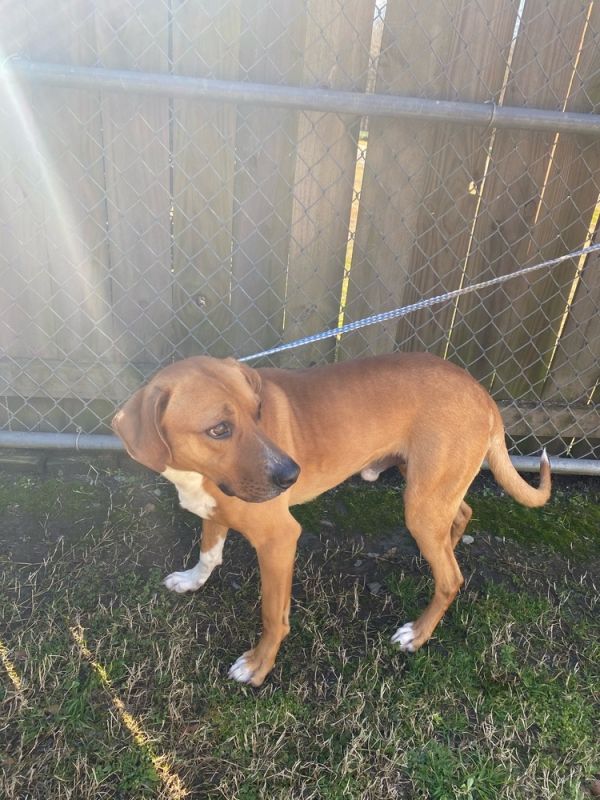 Name: Simba
Species: Dog
Location: Burlington County Animal Alliance, Willingboro, NJ
Age, Size, Sex, Breed: Young, Medium, Male, Hound Labrador Retriever Mix
Good With: Kids and dogs
Description: "Meet handsome Simba! Simba was kept outside his whole life. His previous owner was evicted which left him and his…" Learn more
---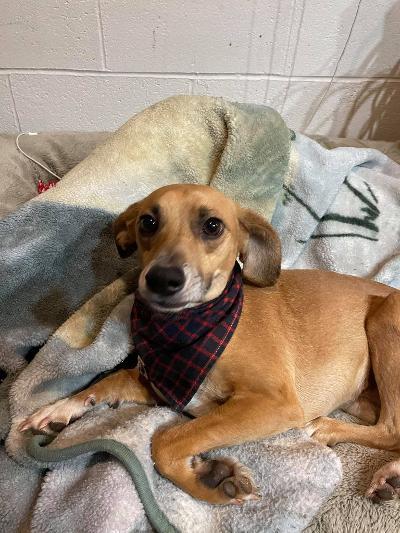 Name: Velma
Species: Dog
Location: Burlington County Animal Alliance, Willingboro, NJ
Age, Size, Sex, Breed: Young, Medium, Female, Beagle
Good With: Kids, dogs and cats
Description: "This little girls name is Velma. She was found in an abandoned home with other dogs, and sadly all of…" Learn more
---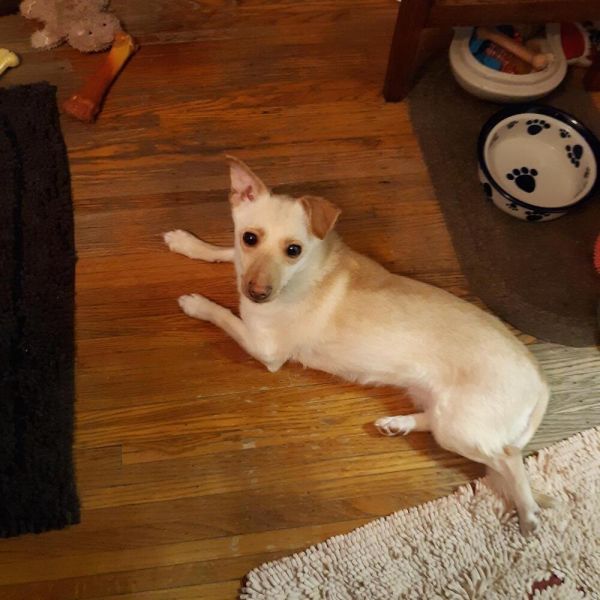 Name: Maggie
Species: Dog
Location: Burlington County Animal Alliance, Willingboro, NJ
Age, Size, Sex, Breed: Young, Small, Female, Terrier
Good With: Kids, dogs and cats
Description: "Maggie's owner died and other family members did not want her. Maggie is about two years old. She likes to…" Learn more
---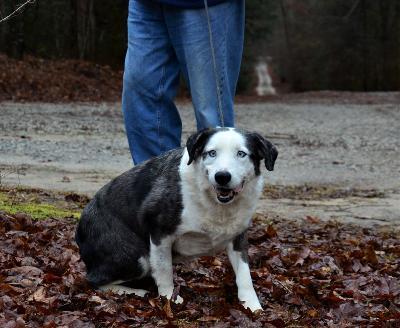 Name: Jake
Species: Dog
Location: Burlington County Animal Alliance, Willingboro, NJ
Age, Size, Sex, Breed: Young, Large, Male, Australian Shepherd
Good With: Kids, dogs and cats
Description: "Hi! My name is Jake and I am in search of a new home. My previous dad passed away after…" Learn more
---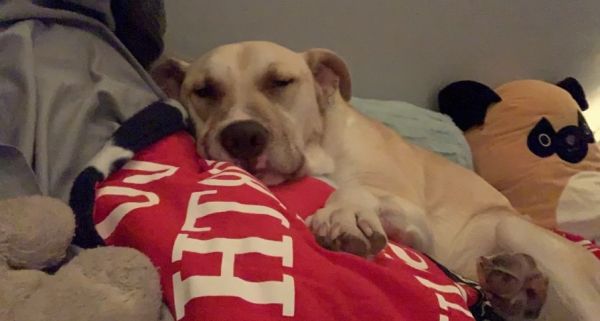 Name: Link
Species: Dog
Location: Burlington County Animal Alliance, Willingboro, NJ
Age, Size, Sex, Breed: Young, Large, Male, Labrador Retriever
Good With: Kids, dogs and cats
Description: "Hello my name is LINK. Nice to meet you! My Foster family has some things they would like you to…" Learn more
---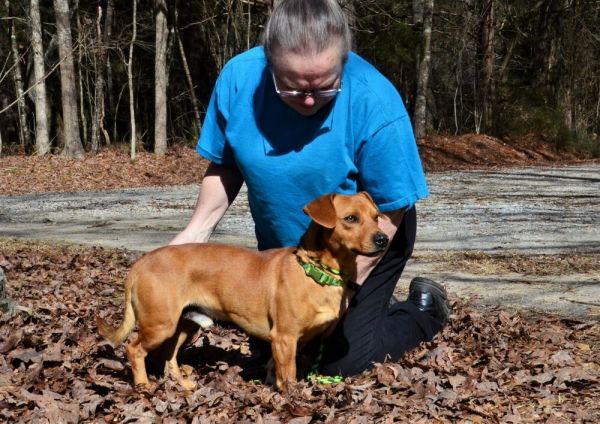 Name: Rusty
Species: Dog
Location: Burlington County Animal Alliance, Willingboro, NJ
Age, Size, Sex, Breed: Young, Small, Male, Dachshund
Good With: Kids, dogs and cats
Description: "Hi! My name is Rusty and me and my brother Gunner find ourselves in the uncomfortable position of finding new…" Learn more
---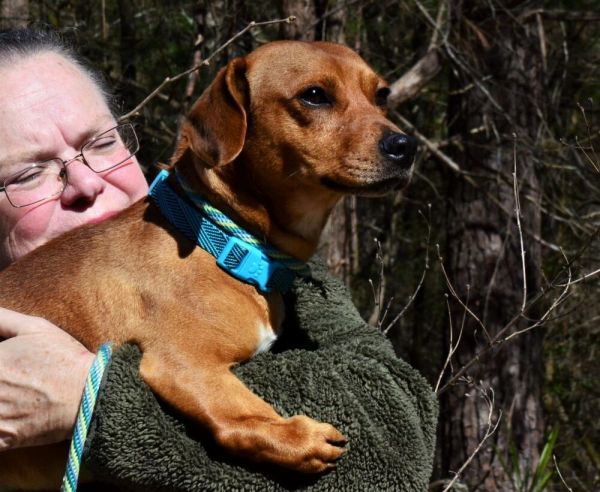 Name: Gunner
Species: Dog
Location: Burlington County Animal Alliance, Willingboro, NJ
Age, Size, Sex, Breed: Young, Small, Male, Dachshund
Good With: Kids and dogs
Description: "Hi! My name is Gunner and me and my brother Rusty find ourselves in the uncomfortable position of finding new…" Learn more
---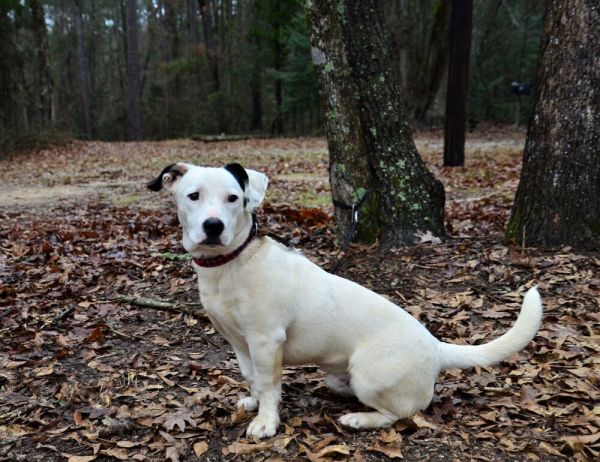 Name: RC
Species: Dog
Location: Burlington County Animal Alliance, Willingboro, NJ
Age, Size, Sex, Breed: Young, Medium, Male, Labrador Retriever Basset Hound Mix
Good With: Kids, dogs and cats
Description: "Hi! My name is RC and I am looking for my own forever home. I was found as a stray…" Learn more
---
Name: Roman
Species: Dog
Location: Burlington County Animal Alliance, Willingboro, NJ
Age, Size, Sex, Breed: Young, Medium, Male, Feist
Good With: Kids, dogs and cats
Description: "Hi! My name is Roman and I am looking for my own forever home. I was turned into a vet's…" Learn more
---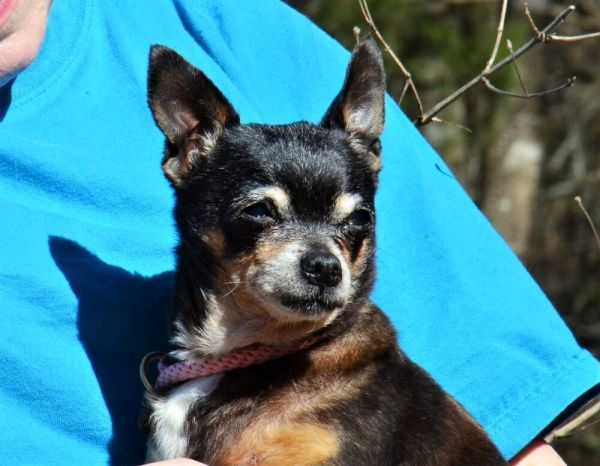 Name: Tia
Species: Dog
Location: Burlington County Animal Alliance, Willingboro, NJ
Age, Size, Sex, Breed: Senior, Small, Female, Chihuahua
Good With: Kids, dogs and cats
Description: "Hi! My name is Tia and I am searching for a forever home that will keep me safe. I was…" Learn more
---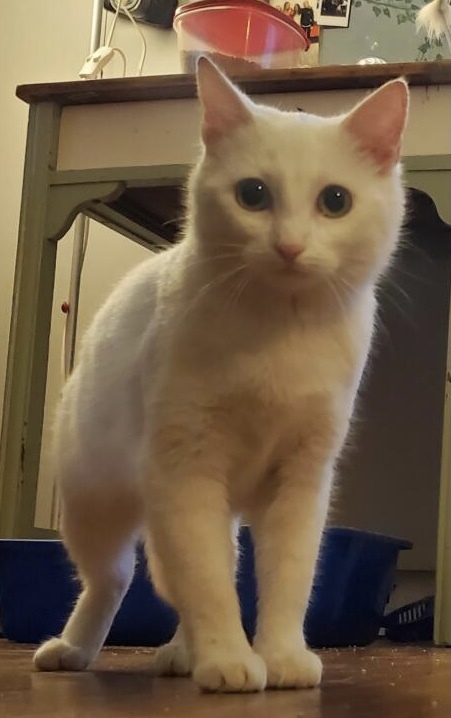 Name: Lily
Species: Cat
Location: Hart 2 Heart Animal Rescue, Philadelphia, PA
Age, Size, Sex, Breed: Young, Medium, Female, Domestic Short Hair
Good With: Kids, dogs and cats
Description: "Lily is a spirited kitty with a great personality and the cutest high-pitched meow. She is still a bit of…" Learn more
---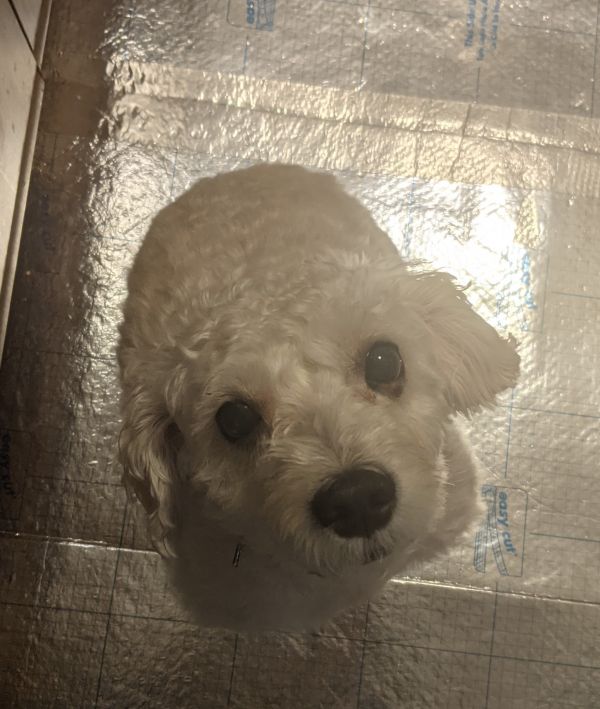 Name: Snowflake
Species: Dog
Location: Delaware Valley Bichon Rescue, Mount Laurel, NJ
Age, Size, Sex, Breed: Adult, Small, Female, Bichon Frise
Good With: Dogs
Description: "Snowflake is a 7 y/o female bichon mix. She was turned over to the rescue when her owner had to…" Learn more
---
Name: Alister Walker FIV+
Species: Cat
Location: Randalls Rescue, Mount Laurel, NJ
Age, Size, Sex, Breed: Young, Medium, Male, Domestic Short Hair
Good With: Cats
---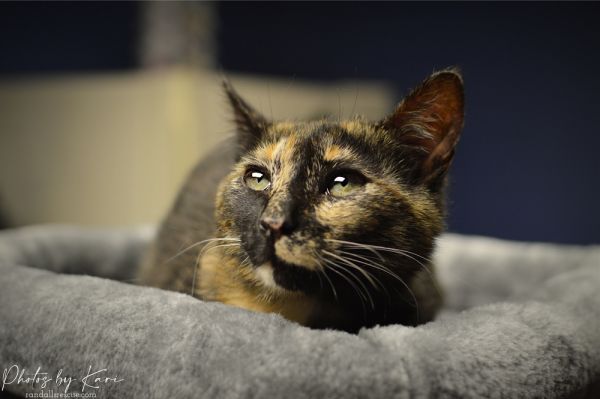 Name: Malaya Shafer
Species: Cat
Location: Randalls Rescue, Mount Laurel, NJ
Age, Size, Sex, Breed: Baby, Small, Female, Domestic Short Hair
Good With: Cats
Description: "Beautiful tortie girl Malaya is a petite beauty. Her markings are so exotic, especially on her gorgeous little face. She…" Learn more
---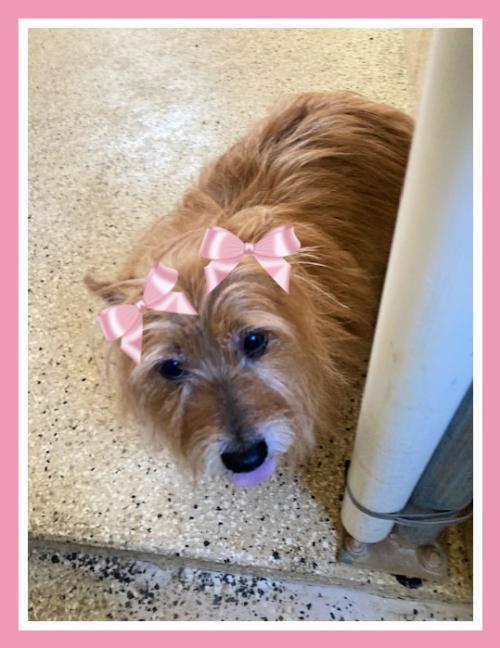 Name: Sheba
Species: Dog
Location: Animal Sanctuary Society Inc, P.O. Box 24, Mount Laurel, NJ
Age, Size, Sex, Breed: Adult, Small, Female, Yorkshire Terrier
Description: "Animal Sanctuary Society, Inc. PO Box 24 Mt. Laurel, NJ 08054856-642-0004http://www.animalsanctuarysociety.org/ Sheba is a sweet little 13 lb dog ready…" Learn more
---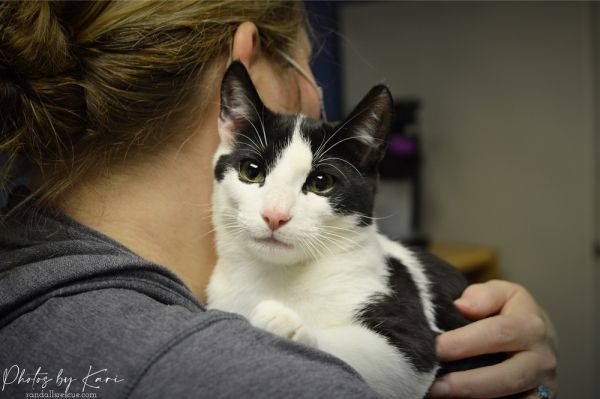 Name: Panda Shafer
Species: Cat
Location: Randalls Rescue, Mount Laurel, NJ
Age, Size, Sex, Breed: Baby, Small, Male, Domestic Short Hair
Good With: Cats
Description: "Panda is a sweet boy with a gorgeous face. He is a little more reserved at first than his outgoing…" Learn more
---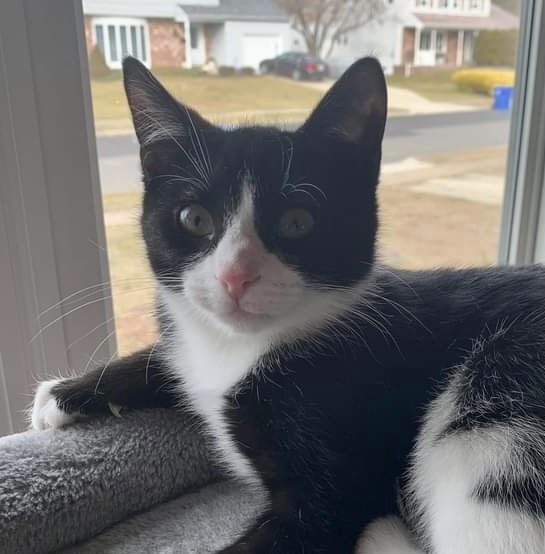 Name: Kodiak Shafer
Species: Cat
Location: Randalls Rescue, Mount Laurel, NJ
Age, Size, Sex, Breed: Baby, Small, Male, Domestic Short Hair
Good With: Cats
Description: "What a fun little guy Kodiak is! He is a petite boy who is full of playful energy. Like his…" Learn more
---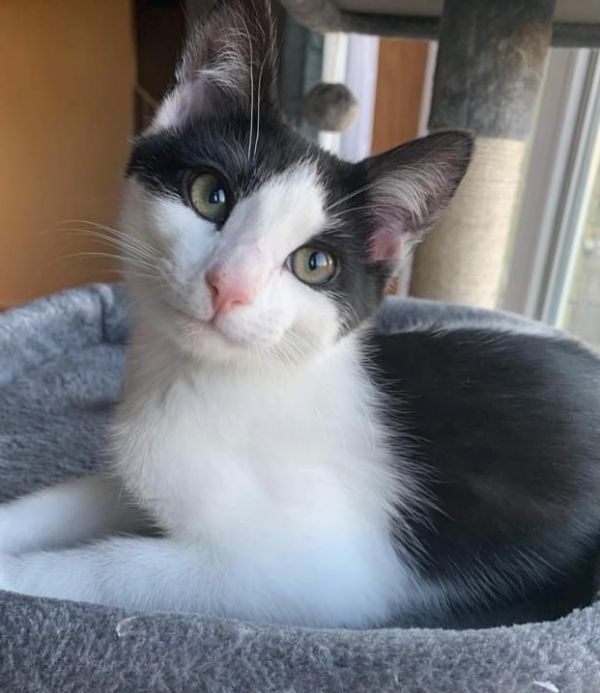 Name: Gobi Shafer
Species: Cat
Location: Randalls Rescue, Mount Laurel, NJ
Age, Size, Sex, Breed: Baby, Small, Male, Domestic Short Hair
Good With: Cats
Description: "Gobi is a handsome little fella who is very social and just an all around great kitten. He is so…" Learn more
---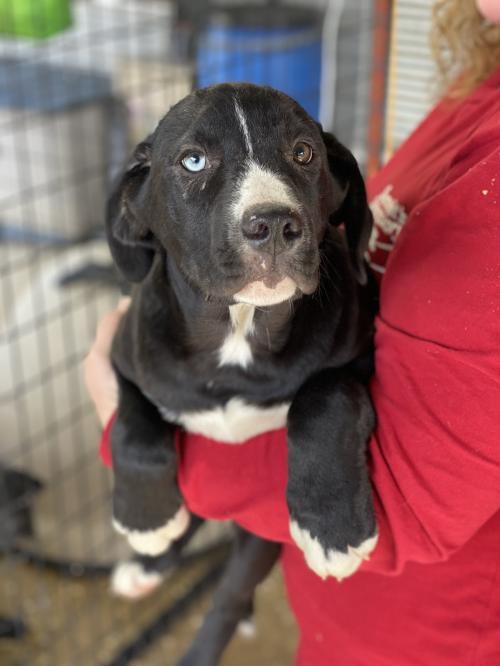 Name: MAVERICK
Species: Dog
Location: Animal Sanctuary Society Inc, P.O. Box 24, Mount Laurel, NJ
Age, Size, Sex, Breed: Baby, Extra Large, Male, Mastiff Border Collie Mix
Good With: Kids, dogs and cats
Description: "Animal Sanctuary Society, Inc. PO Box 24 Mt. Laurel, NJ 08054856-642-0004http://www.animalsanctuarysociety.org/ MAVERICK is a sweet, gorgeous pup with a blue…" Learn more
---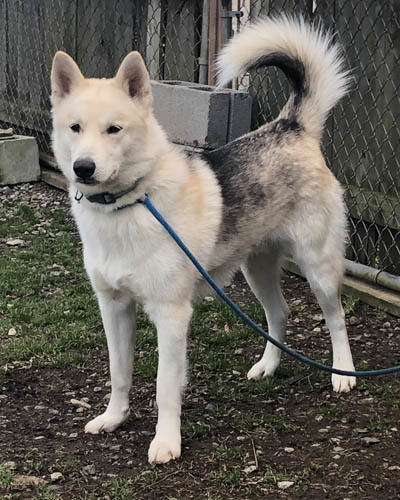 Name: Husky, Husky
Species: Dog
Location: Animal Sanctuary Society Inc, P.O. Box 24, Mount Laurel, NJ
Age, Size, Sex, Breed: Young, Large, Female, Husky
Good With: Kids
Description: "Animal Sanctuary Society, Inc. PO Box 24 Mt. Laurel, NJ 08054856-642-0004http://www.animalsanctuarysociety.org/ Luca is a beautiful 11 month old 70 lb…" Learn more
---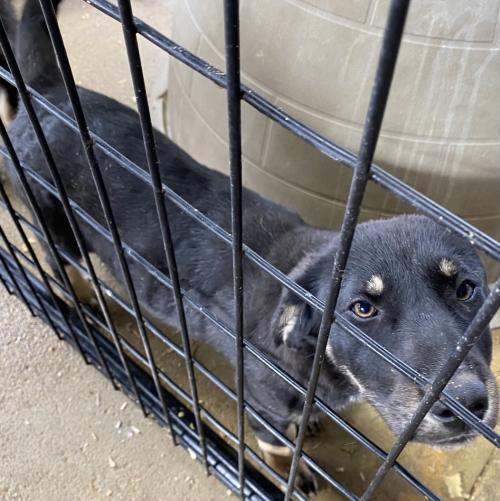 Name: Delilah
Species: Dog
Location: Animal Sanctuary Society Inc, P.O. Box 24, Mount Laurel, NJ
Age, Size, Sex, Breed: Baby, Large, Female, Labrador Retriever Border Collie Mix
Good With: Kids and dogs
Description: "Animal Sanctuary Society, Inc. PO Box 24 Mt. Laurel, NJ 08054856-642-0004http://www.animalsanctuarysociety.org/ DELILIAH is a pretty 4 month old pup who…" Learn more
---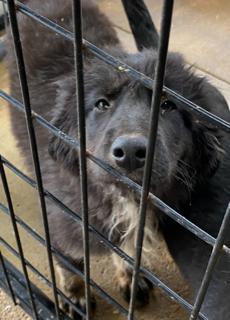 Name: Samson
Species: Dog
Location: Animal Sanctuary Society Inc, P.O. Box 24, Mount Laurel, NJ
Age, Size, Sex, Breed: Young, Large, Male, Border Collie Labrador Retriever Mix
Good With: Kids and dogs
Description: "Animal Sanctuary Society, Inc. PO Box 24 Mt. Laurel, NJ 08054856-642-0004http://www.animalsanctuarysociety.org/ Samson is a beautiful 4 month old pup who…" Learn more
---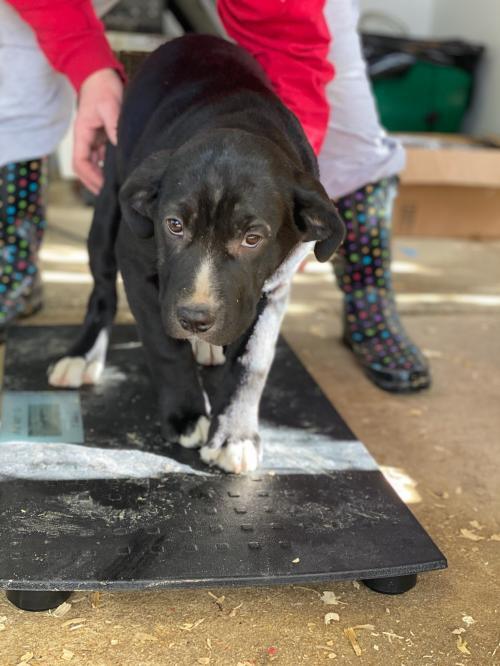 Name: Bonnie
Species: Dog
Location: Animal Sanctuary Society Inc, P.O. Box 24, Mount Laurel, NJ
Age, Size, Sex, Breed: Baby, Extra Large, Female, Mastiff Border Collie Mix
Good With: Kids, dogs and cats
Description: "Animal Sanctuary Society, Inc. PO Box 24 Mt. Laurel, NJ 08054856-642-0004http://www.animalsanctuarysociety.org/Bonnie is an adorable pup who is 14 weeks old…" Learn more
---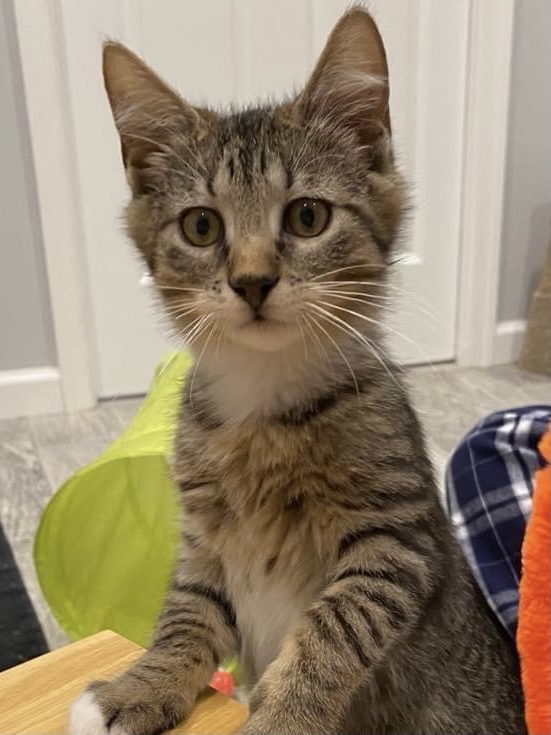 Name: Hermey Courtyard Trio
Species: Cat
Location: Randalls Rescue, Mount Laurel, NJ
Age, Size, Sex, Breed: Baby, Small, Male, Domestic Medium Hair
Good With: Cats
Description: "Hermey is the most out going and playfulof the trio…loves to climb, addicted to wrestling with his siblings. This litter…" Learn more
---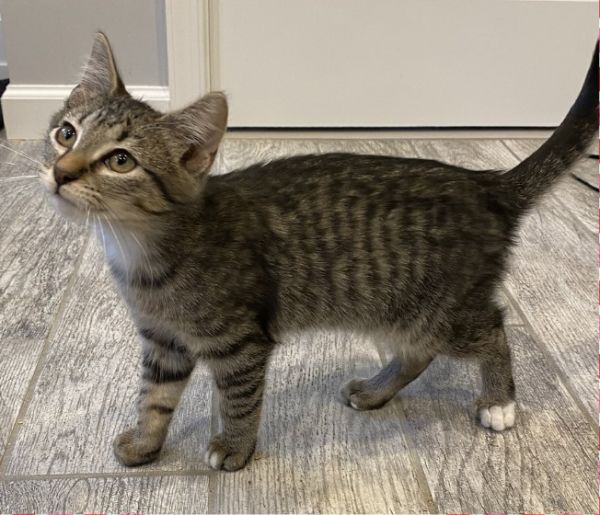 Name: Gimble Courtyard Trio
Species: Cat
Location: Randalls Rescue, Mount Laurel, NJ
Age, Size, Sex, Breed: Baby, Small, Male, Domestic Short Hair
Good With: Cats
Description: "Gimble is super sweet – snuggles in to your lap and purrs like a crazy baby. Small little white feet…." Learn more
---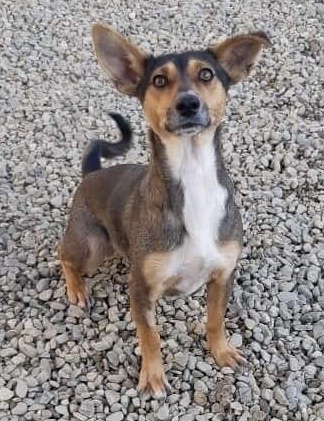 Name: Mila
Species: Dog
Location: Furry Tales International Rescue Team, Philadelphia, PA
Age, Size, Sex, Breed: Young, Small, Female, Miniature Pinscher
Good With: Kids and dogs
Description: "Please meet sweet little Mila, a very special girl looking for the best home! She was found in the street…" Learn more
---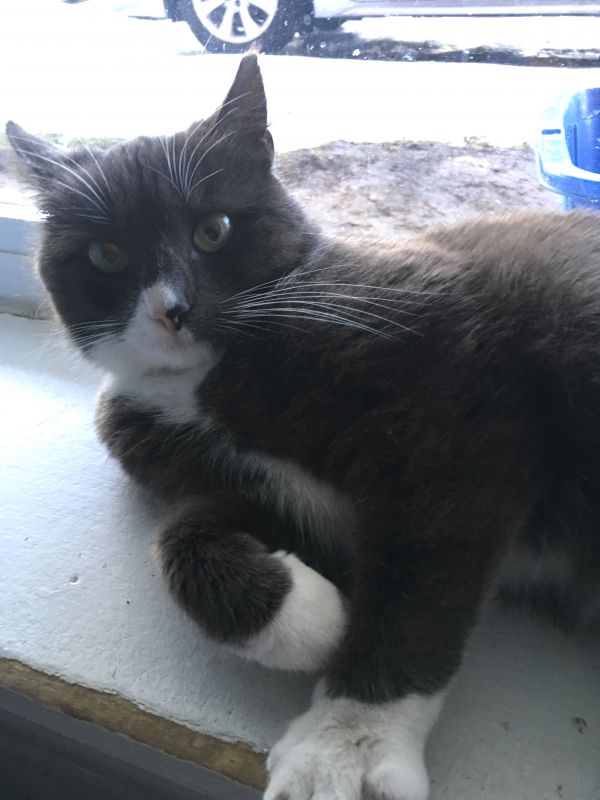 Name: Ellis
Species: Cat
Location: Furry Tales International Rescue Team, Philadelphia, PA
Age, Size, Sex, Breed: Young, Medium, Female, American Shorthair
Good With: Kids and cats
Description: "please fill out the application https://docs.google.com/forms/d/14fDKixr8Mryg7G2LQXhYq9rBReaM9Sgd57i9wPSEbX0/edit?gxids=7628" Learn more
---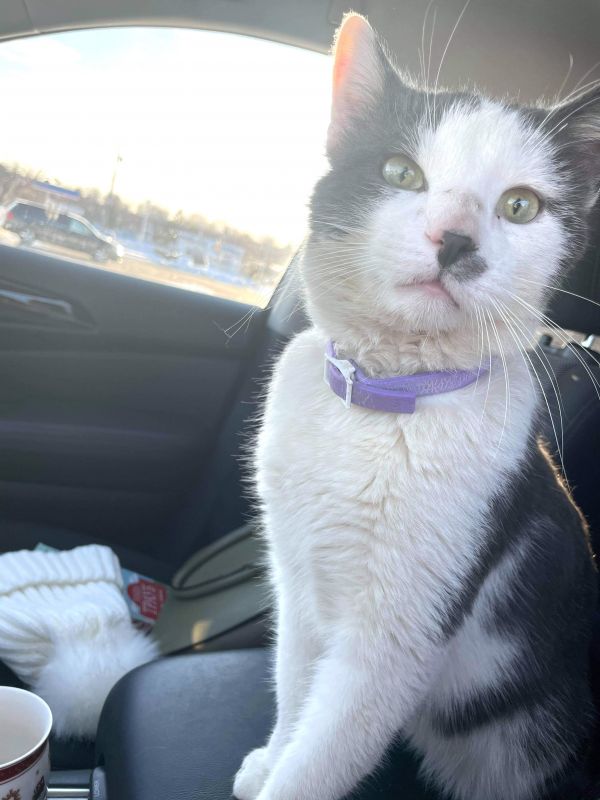 Name: Roni
Species: Cat
Location: Furry Tales International Rescue Team, Philadelphia, PA
Age, Size, Sex, Breed: Young, Medium, Male, American Shorthair
Good With: Kids, dogs and cats
Description: "super friendly cat was dumped at Shalom apartments in North East Philadelphia because owner didn't want to pay a fee…" Learn more
---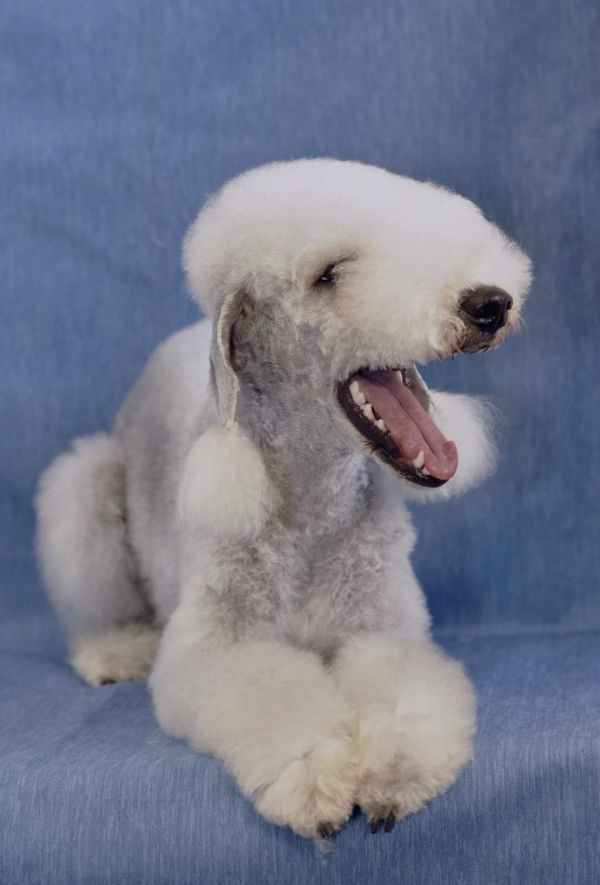 Name: Fortuna
Species: Dog
Location: Furry Tales International Rescue Team, Philadelphia, PA
Age, Size, Sex, Breed: Adult, Small, Female, Bedlington Terrier
Good With: Kids, dogs and cats
Description: "Please meet beautiful Fortuna! This 9 year old girl has got a whole lot of character! Starting from her unique…" Learn more
---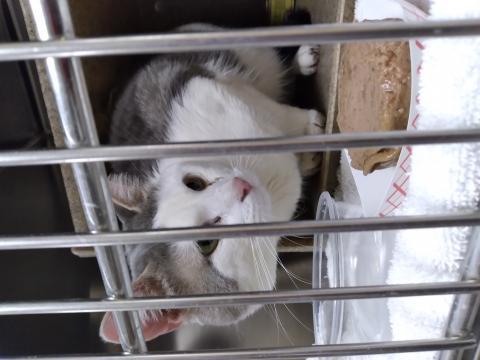 Name: Giggles
Species: Cat
Location: Animal Care And Control Team Of Philadelphia, 111 W. Hunting Park Ave., Philadelphia, PA
Age, Size, Sex, Breed: Adult, Large, Male, Domestic Short Hair
Description: "Giggles ACCT-A-84025 Age:6 Sex: Male Altered:Yes Medical: 2/9 (Vet Check)Adult male DSH, neutered today. He was found to have a…" Learn more
---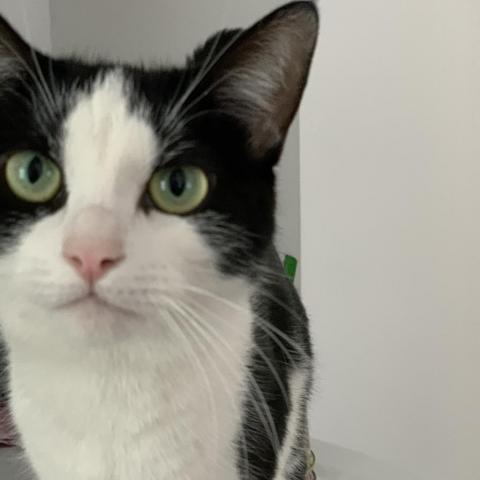 Name: Brett Boop
Species: Cat
Location: Animal Care And Control Team Of Philadelphia, 111 W. Hunting Park Ave., Philadelphia, PA
Age, Size, Sex, Breed: Adult, Medium, Female, Domestic Short Hair
Description: "Brett Boop +3 ACCT-A-80510 Intake: Stray Age: 3Y Sex: Female Altered: No Medical Observation: Pending Medical Assessment Nursing mom with…" Learn more
---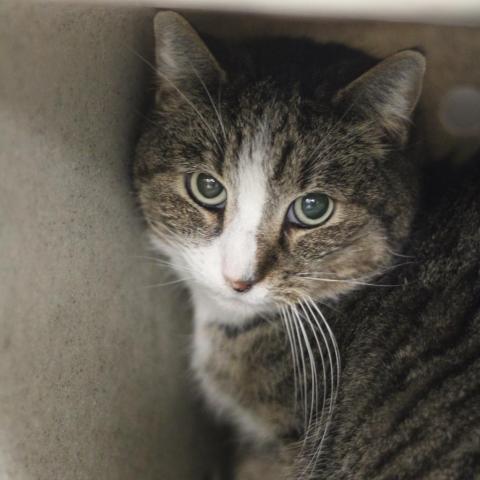 Name: Joy
Species: Cat
Location: Animal Care And Control Team Of Philadelphia, 111 W. Hunting Park Ave., Philadelphia, PA
Age, Size, Sex, Breed: Senior, Medium, Female, Domestic Short Hair
Description: "Joy ACCT-A-83505 Intake: Owner/Guardian Surrender (Owner Deceased) Sex: Female Age: 10Y Altered: Yes *Adult-Home Preferred* **In a previous home, this…" Learn more
---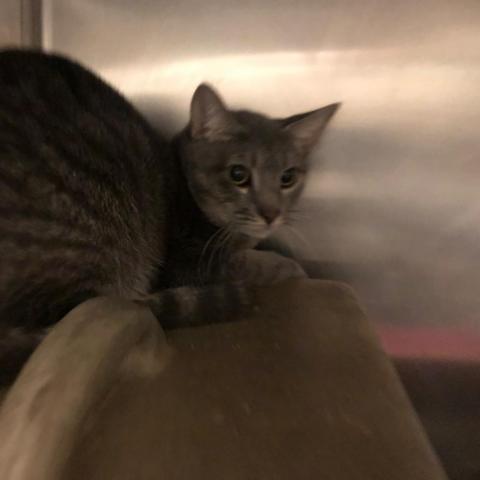 Name: Ash
Species: Cat
Location: Animal Care And Control Team Of Philadelphia, 111 W. Hunting Park Ave., Philadelphia, PA
Age, Size, Sex, Breed: Young, Medium, Male, Domestic Short Hair
Description: "Ash ACCT-A-83466 Intake Type: Owner Surrender – Moving Sex: Male Altered: Yes Age: 1Y Medical Observation: Fully checked in and…" Learn more
---