Want to add to your family and give back to the world at the same time? Maybe it's the right time to adopt a pet! Amid the ongoing COVID-19 pandemic, many shelters in and around West Roxbury are still working to fulfill adoptions and place pets in forever homes.
For those looking to adopt, a great place to begin the search for a new friend is at Mspca Boston Animal Care And Adoption Center, where Iroh the rat is waiting patiently, or another local animal shelter. If you aren't sure if you have time to take care of a pet year round, many shelters also offer opportunities to foster pets until they are placed in permanent homes.
Here at Patch, with a little help from our friends at Petfinder, we round up a list each week of all the pets recently put up for adoption in your area. Whether you're a dog or cat person, there are several great options available. Click on any listing for more information, or to start the adoption process.
Editor's note: This list was automatically generated using data compiled by Petfinder. Please report any errors or other feedback to [email protected]
Name: BURRITO
Species: Guinea Pig
Location: Mspca Boston Animal Care And Adoption Center, 350 South Huntington Avenue, Boston, MA
Age, Size, Sex, Breed: Adult, Small, Male, Guinea Pig
---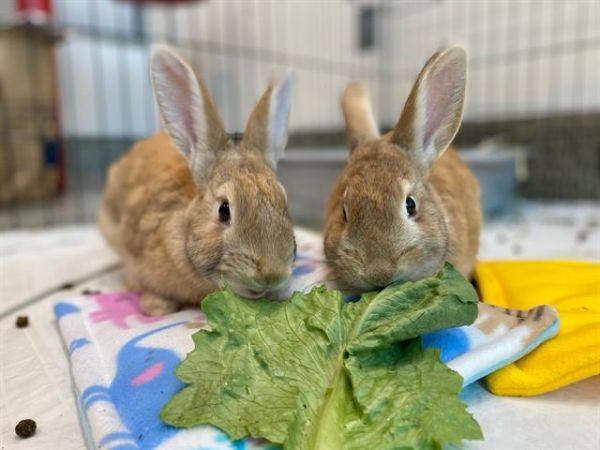 Name: DESTINY'S CHILD
Species: Rabbit
Location: Mspca Boston Animal Care And Adoption Center, 350 South Huntington Avenue, Boston, MA
Age, Size, Sex, Breed: Young, Small, Female, American
Description: "We've got buns, hon! Meet seven of our newest residents, all named after the best Y2K had to offer (we…" Learn more
---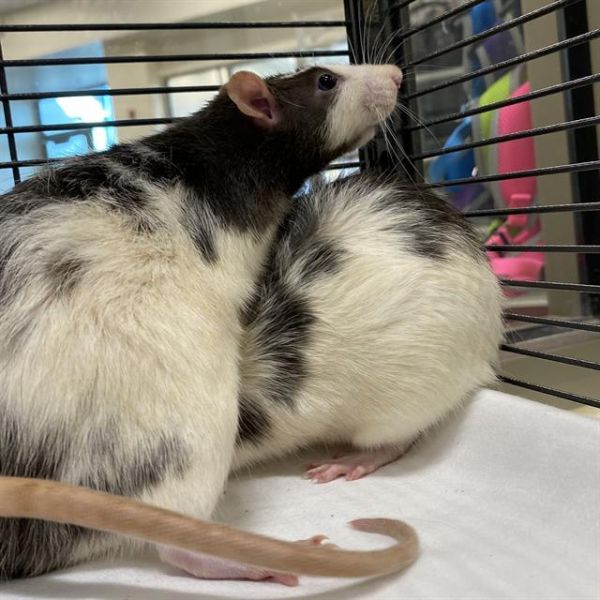 Name: IROH
Species: Rat
Location: Mspca Boston Animal Care And Adoption Center, 350 South Huntington Avenue, Boston, MA
Age, Size, Sex, Breed: Adult, Medium, Male, Rat
Description: "Aang, Iroh, and Zuko are a trio of brothers living together in harmony – no fire nation attacks here! These…" Learn more
---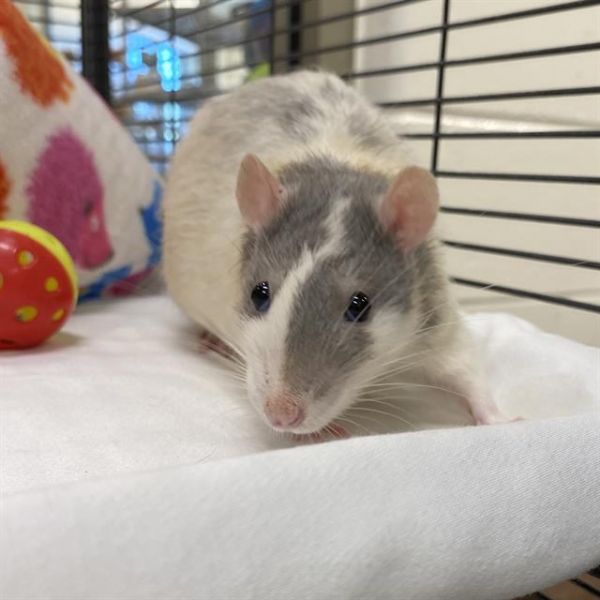 Name: AANG
Species: Rat
Location: Mspca Boston Animal Care And Adoption Center, 350 South Huntington Avenue, Boston, MA
Age, Size, Sex, Breed: Adult, Medium, Male, Rat
Description: "Aang, Iroh, and Zuko are a trio of brothers living together in harmony – no fire nation attacks here! These…" Learn more
---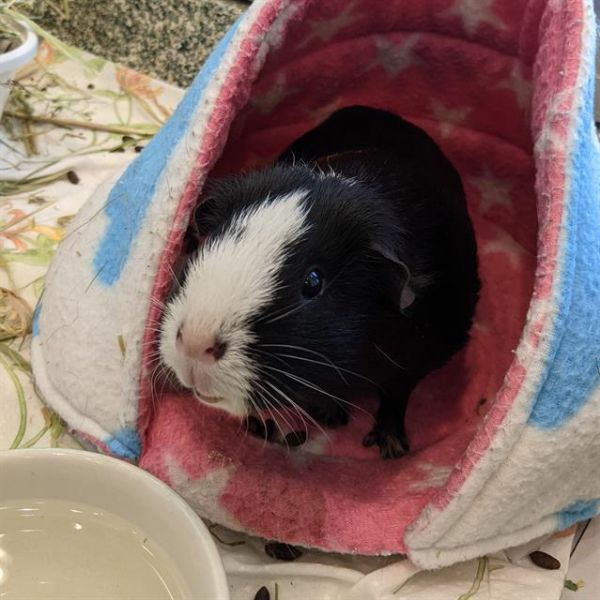 Name: LOUISE
Species: Guinea Pig
Location: Mspca Boston Animal Care And Adoption Center, 350 South Huntington Avenue, Boston, MA
Age, Size, Sex, Breed: Senior, Small, Female, Guinea Pig
---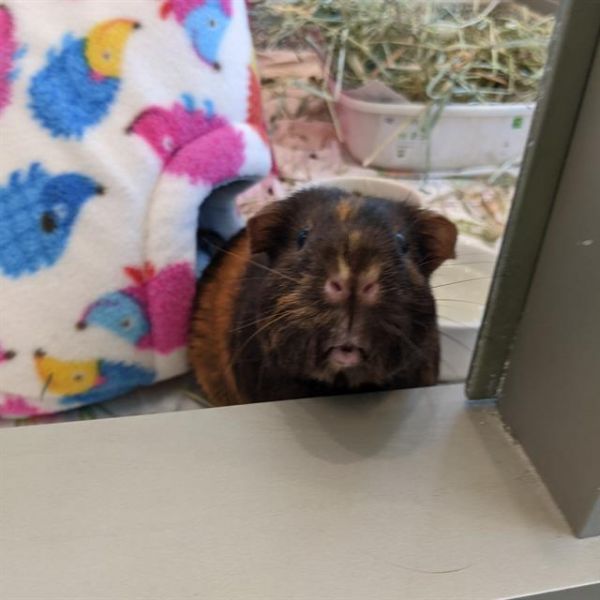 Name: TINA
Species: Guinea Pig
Location: Mspca Boston Animal Care And Adoption Center, 350 South Huntington Avenue, Boston, MA
Age, Size, Sex, Breed: Senior, Small, Female, Guinea Pig
---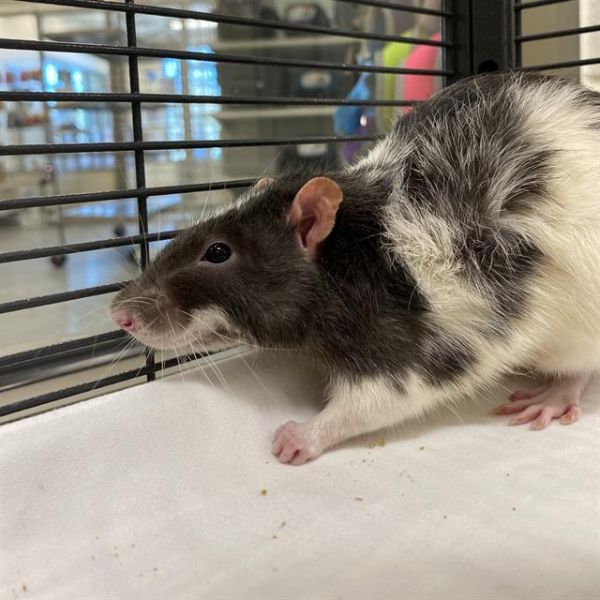 Name: ZUKO
Species: Rat
Location: Mspca Boston Animal Care And Adoption Center, 350 South Huntington Avenue, Boston, MA
Age, Size, Sex, Breed: Adult, Medium, Male, Rat
Description: "Aang, Iroh, and Zuko are a trio of brothers living together in harmony – no fire nation attacks here! These…" Learn more
---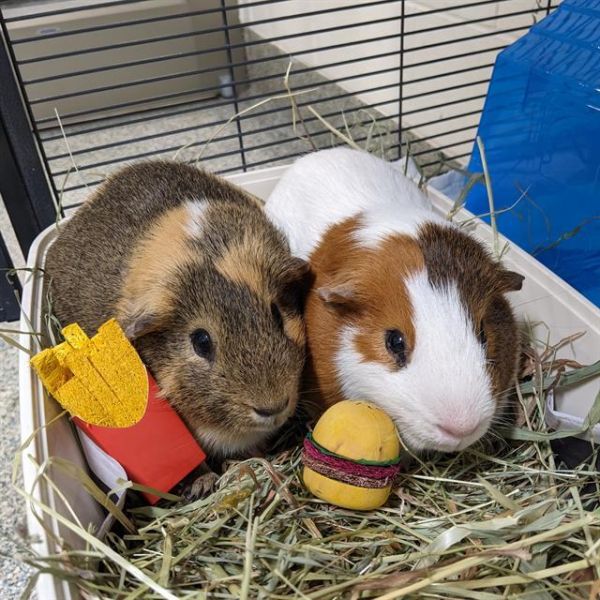 Name: NACHO
Species: Guinea Pig
Location: Mspca Boston Animal Care And Adoption Center, 350 South Huntington Avenue, Boston, MA
Age, Size, Sex, Breed: Adult, Small, Male, Guinea Pig
---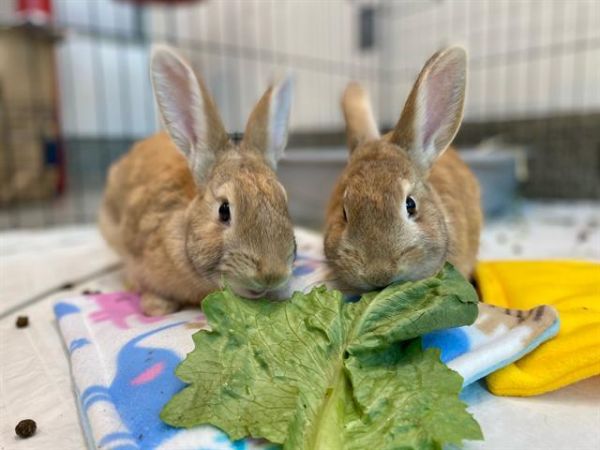 Name: 3LW
Species: Rabbit
Location: Mspca Boston Animal Care And Adoption Center, 350 South Huntington Avenue, Boston, MA
Age, Size, Sex, Breed: Young, Small, Female, American
Description: "We've got buns, hon! Meet seven of our newest residents, all named after the best Y2K had to offer (we…" Learn more
---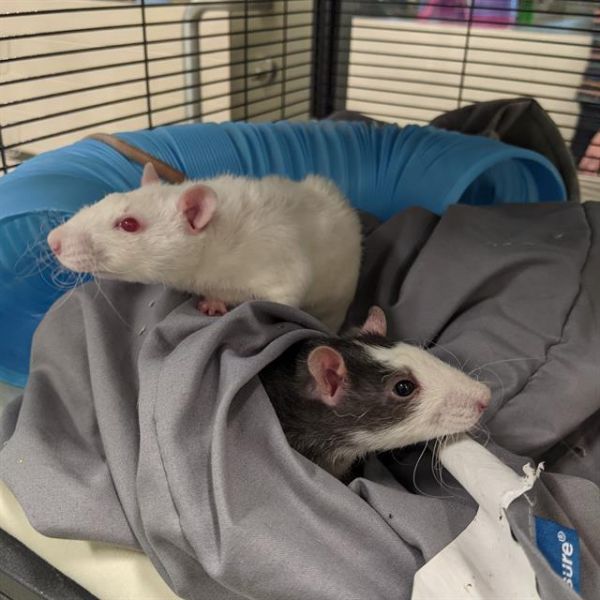 Name: LINK HOGTHROB
Species: Rat
Location: Mspca Boston Animal Care And Adoption Center, 350 South Huntington Avenue, Boston, MA
Age, Size, Sex, Breed: Young, Small, Male, Rat
Description: "Say hello to Sweetums, Electric Mayhem, and Link Hogthrob! These three adorable young brothers are looking for their next home…" Learn more
---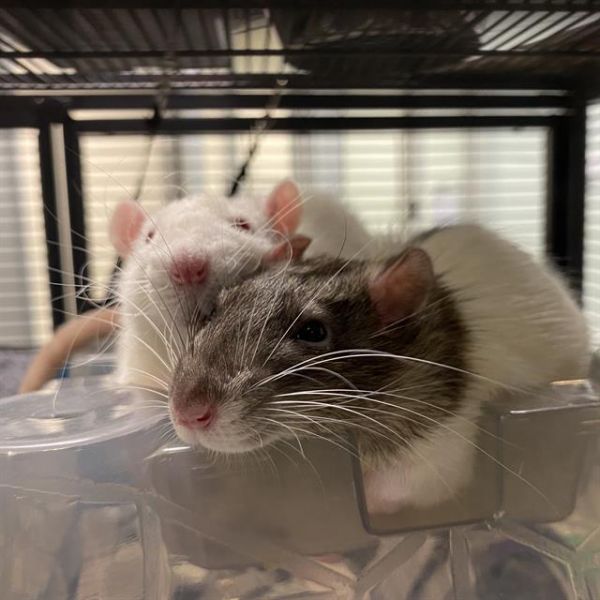 Name: SWEETUMS
Species: Rat
Location: Mspca Boston Animal Care And Adoption Center, 350 South Huntington Avenue, Boston, MA
Age, Size, Sex, Breed: Young, Small, Male, Rat
Description: "Say hello to Sweetums, Electric Mayhem, and Link Hogthrob! These three adorable young brothers are looking for their next home…" Learn more
---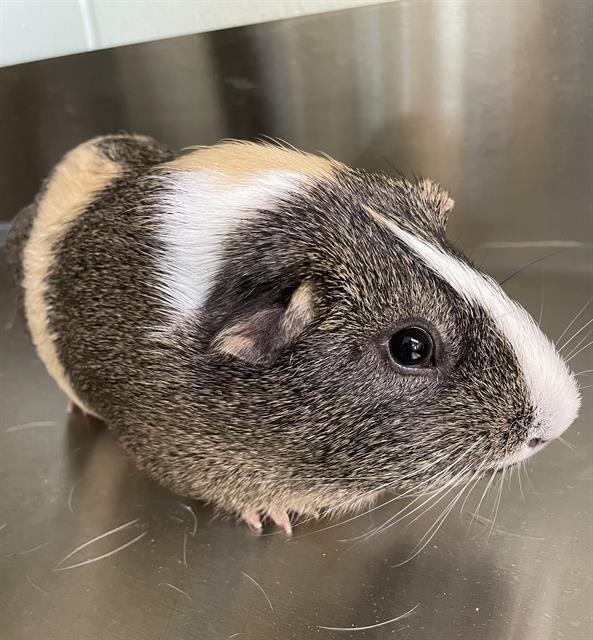 Name: CLIFF
Species: Guinea Pig
Location: Mspca Boston Animal Care And Adoption Center, 350 South Huntington Avenue, Boston, MA
Age, Size, Sex, Breed: Adult, Medium, Male, Guinea Pig
---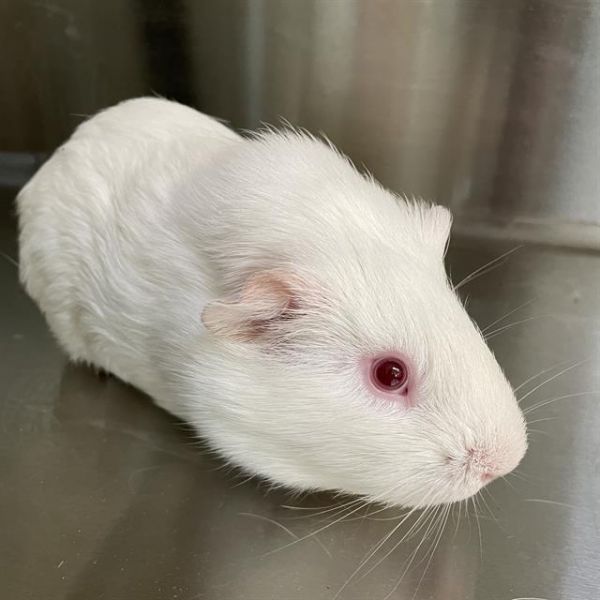 Name: SAM
Species: Guinea Pig
Location: Mspca Boston Animal Care And Adoption Center, 350 South Huntington Avenue, Boston, MA
Age, Size, Sex, Breed: Adult, Medium, Male, Guinea Pig
---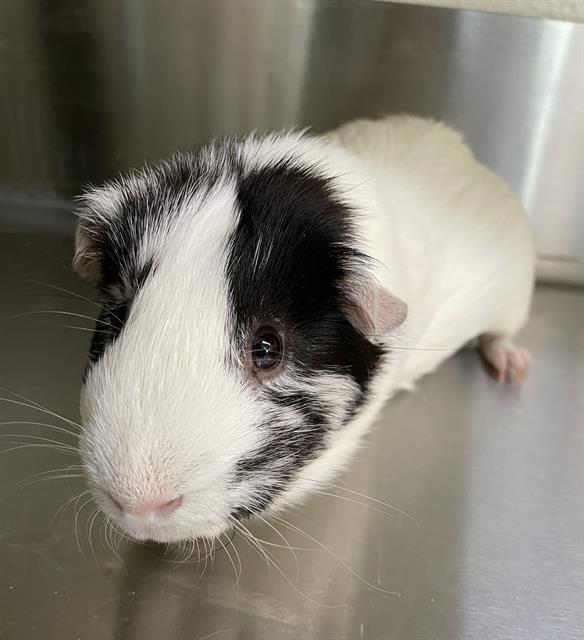 Name: NORM
Species: Guinea Pig
Location: Mspca Boston Animal Care And Adoption Center, 350 South Huntington Avenue, Boston, MA
Age, Size, Sex, Breed: Adult, Medium, Male, Guinea Pig
---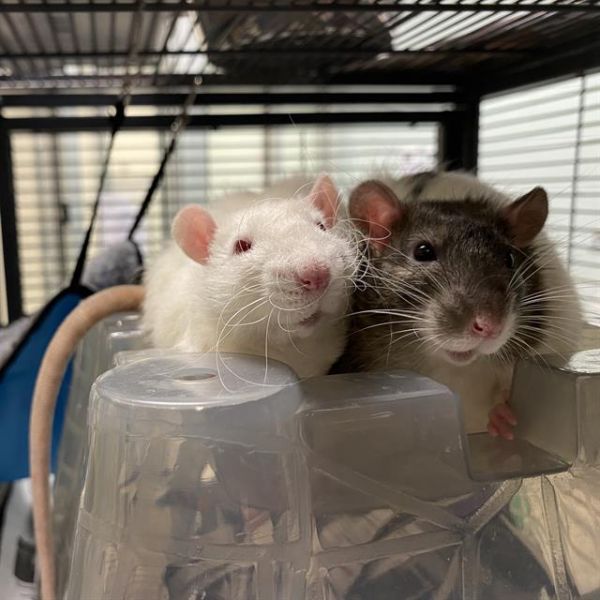 Name: ELECTRIC MAYHEM
Species: Rat
Location: Mspca Boston Animal Care And Adoption Center, 350 South Huntington Avenue, Boston, MA
Age, Size, Sex, Breed: Young, Small, Male, Rat
Description: "Say hello to Sweetums, Electric Mayhem, and Link Hogthrob! These three adorable young brothers are looking for their next home…" Learn more
---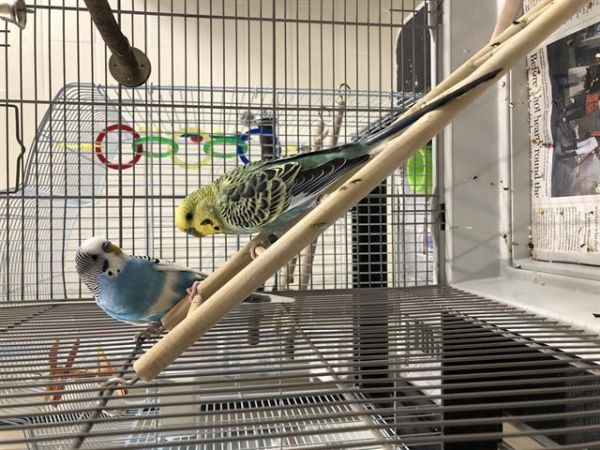 Name: LEMON
Species: Parakeet
Location: Mspca Boston Animal Care And Adoption Center, 350 South Huntington Avenue, Boston, MA
Age, Size, Sex, Breed: Young, Small, Unknown, Parakeet (Other)
Description: "Hello, I'm Lemon and I'm bonded to my friend, Blue! We're looking to go to a new home together! If…" Learn more
---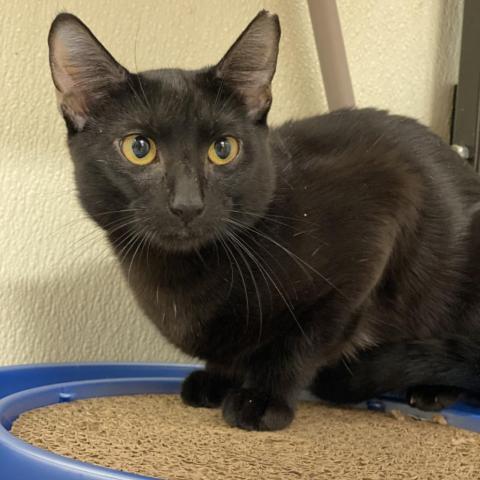 Name: Luis
Species: Cat
Location: Ellen M Gifford Sheltering Home, 30 Undine Road, Boston, MA
Age, Size, Sex, Breed: Young, Small, Male, Domestic Short Hair
Description: "Luis is a timid but sweet young cat. He needs to be adopted with his BFF, Olyvia. Olyvia and Luis…" Learn more
---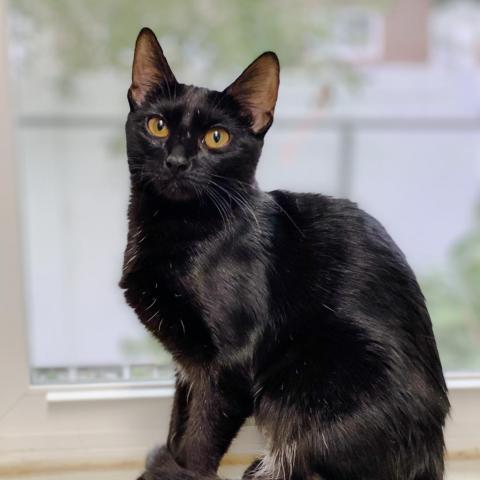 Name: Olyvia
Species: Cat
Location: Ellen M Gifford Sheltering Home, 30 Undine Road, Boston, MA
Age, Size, Sex, Breed: Young, Small, Female, Domestic Short Hair
Description: "Olyvia is a timid but sweet young lady. She needs to be adopted with her BFF, Luis. Olyvia and Luis…" Learn more
---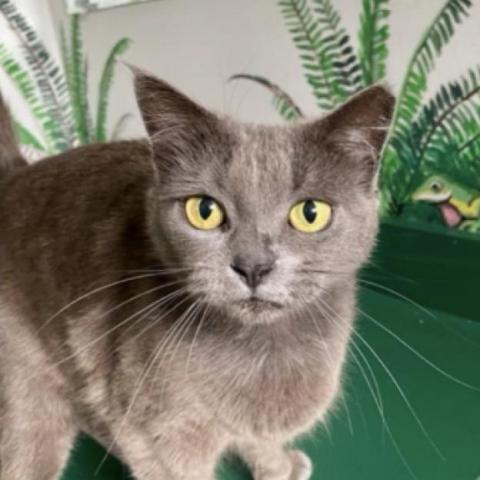 Name: Bonnie Bedelia
Species: Cat
Location: Ellen M Gifford Sheltering Home, 30 Undine Road, Boston, MA
Age, Size, Sex, Breed: Adult, Medium, Female, Domestic Short Hair
Description: "Bonnie Bedelia is sweet, cat friendly, and very chatty!" Learn more
---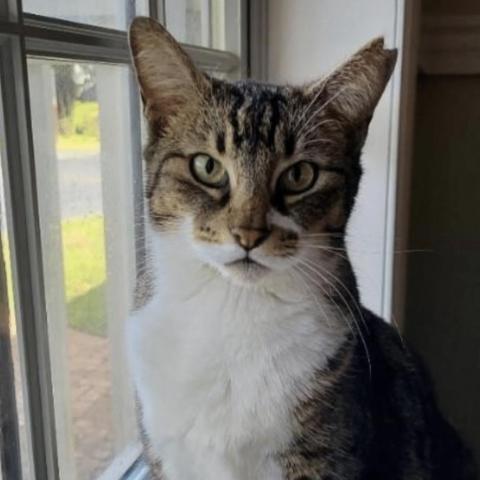 Name: Madame Lulu
Species: Cat
Location: Ellen M Gifford Sheltering Home, 30 Undine Road, Boston, MA
Age, Size, Sex, Breed: Adult, Large, Female, Domestic Short Hair
Description: "Lulubelle is timid but sweet. She would like to be the only pet in her forever home." Learn more
---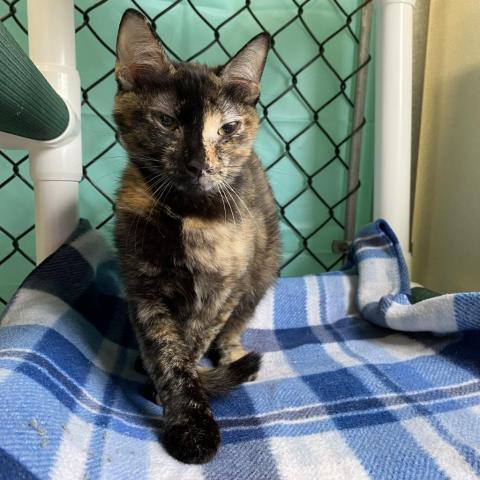 Name: Anya Taylor-Joy
Species: Cat
Location: Ellen M Gifford Sheltering Home, 30 Undine Road, Boston, MA
Age, Size, Sex, Breed: Young, Small, Female, Domestic Short Hair
---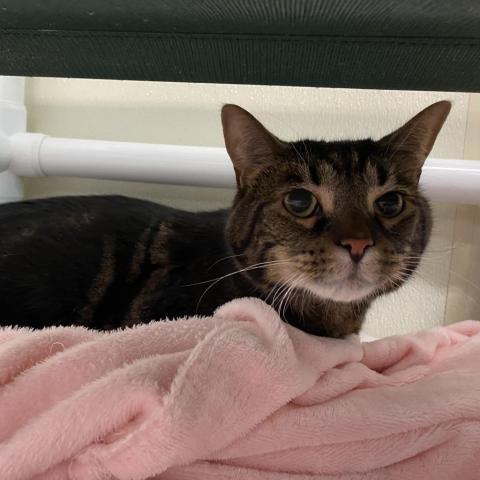 Name: Bacci
Species: Cat
Location: Ellen M Gifford Sheltering Home, 30 Undine Road, Boston, MA
Age, Size, Sex, Breed: Senior, Small, Male, Domestic Short Hair
---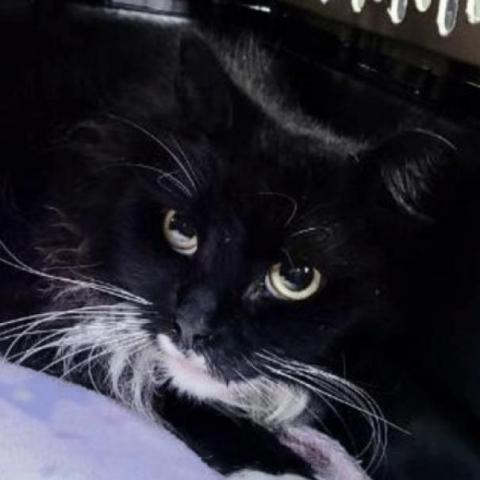 Name: Misha
Species: Cat
Location: Ellen M Gifford Sheltering Home, 30 Undine Road, Boston, MA
Age, Size, Sex, Breed: Adult, Medium, Female, Domestic Long Hair
Description: "Misha is a timid but sweet girl who does well with other cats." Learn more
---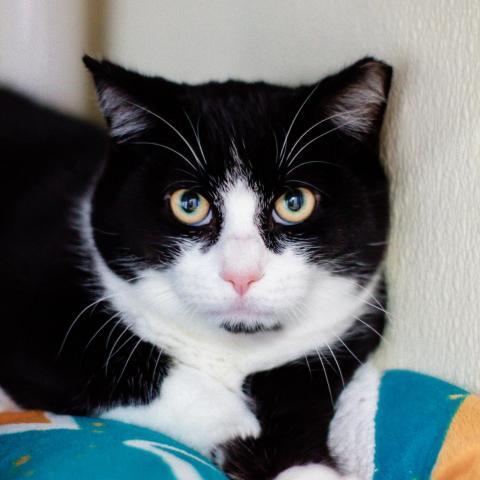 Name: Hopscotch
Species: Cat
Location: Ellen M Gifford Sheltering Home, 30 Undine Road, Boston, MA
Age, Size, Sex, Breed: Young, Small, Male, Domestic Short Hair
Description: "Hopscotch is a timid kitty who must be adopted with Jenga. If you are interested in adopting from Gifford please…" Learn more
---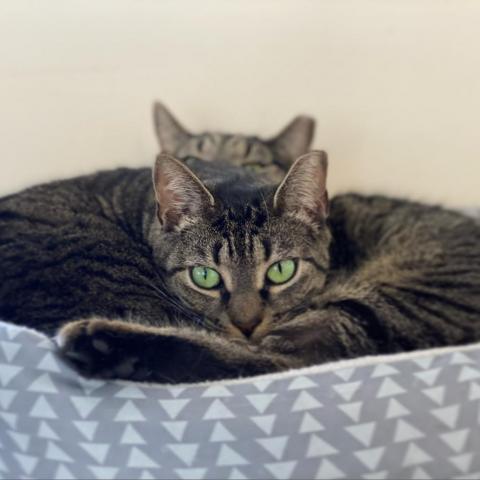 Name: Whitten
Species: Cat
Location: Ellen M Gifford Sheltering Home, 30 Undine Road, Boston, MA
Age, Size, Sex, Breed: Adult, Small, Female, Domestic Short Hair
Description: "Whitten is a sweet and playful girl! She needs time to prove herself, but with patient humans she will be…" Learn more
---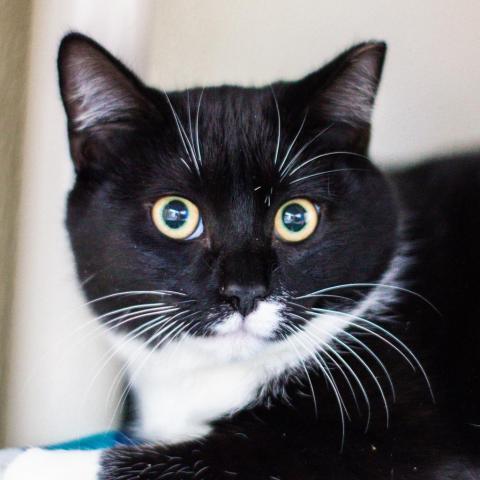 Name: Jenga
Species: Cat
Location: Ellen M Gifford Sheltering Home, 30 Undine Road, Boston, MA
Age, Size, Sex, Breed: Young, Small, Female, Domestic Short Hair
Description: "Jenga is looking for a quiet home and must be adopted with Hopscotch. If you are interested in adopting from…" Learn more
---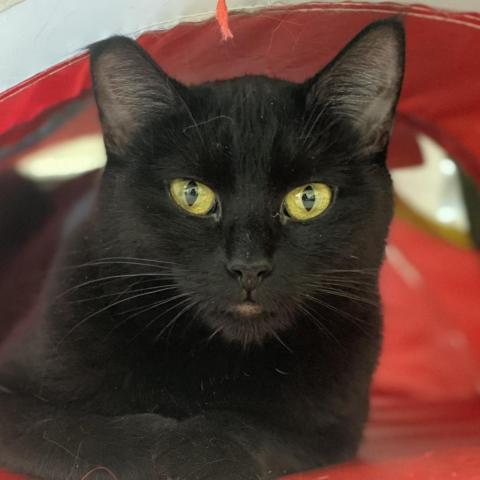 Name: Sally Ride
Species: Cat
Location: Ellen M Gifford Sheltering Home, 30 Undine Road, Boston, MA
Age, Size, Sex, Breed: Young, Small, Female, Domestic Short Hair
Description: "Sally Ride is a timid young cat looking for a home with an experienced cat owner who has experienced with…" Learn more
---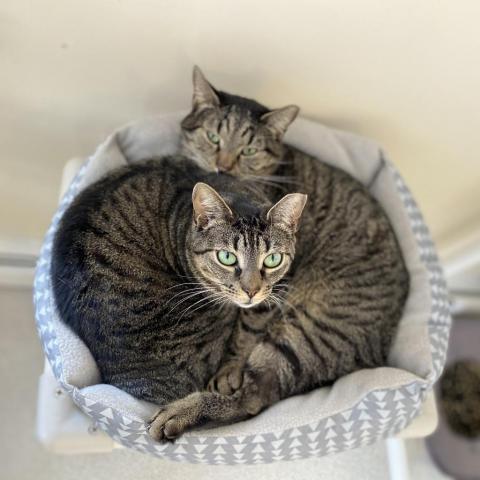 Name: Stan
Species: Cat
Location: Ellen M Gifford Sheltering Home, 30 Undine Road, Boston, MA
Age, Size, Sex, Breed: Adult, Small, Male, Domestic Short Hair
Description: "Stan is a 2 year old local stray who has been at Gifford since May of 2019. This big lovable…" Learn more
---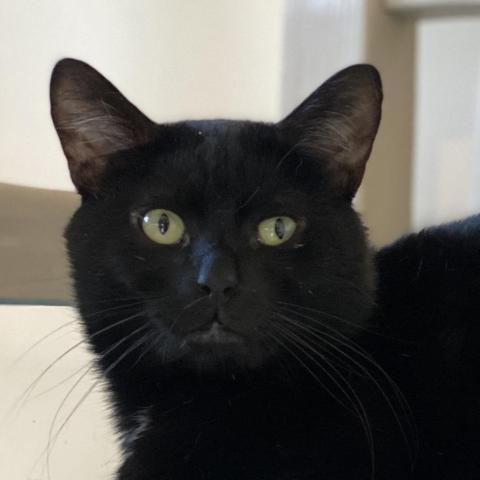 Name: Chiitan
Species: Cat
Location: Ellen M Gifford Sheltering Home, 30 Undine Road, Boston, MA
Age, Size, Sex, Breed: Adult, Small, Male, Domestic Short Hair
Description: "If you are interested in adopting from Gifford please fill out our adoption application at https://www.shelterluv.com/matchme/adopt/GIFF/Cat" Learn more
---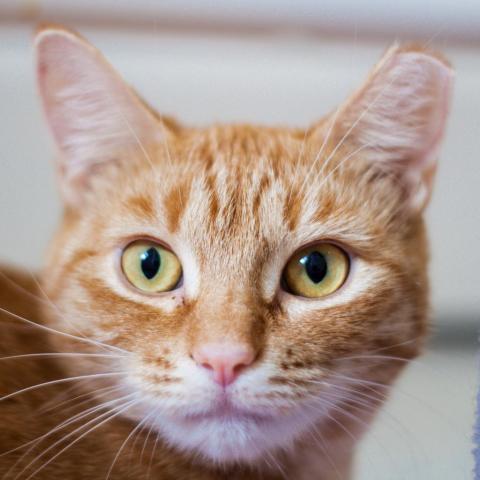 Name: Cait
Species: Cat
Location: Ellen M Gifford Sheltering Home, 30 Undine Road, Boston, MA
Age, Size, Sex, Breed: Adult, Small, Female, Domestic Short Hair
Description: "Cait is a timid girl looking for a quiet home with an experienced cat owner and another cat. If you…" Learn more
---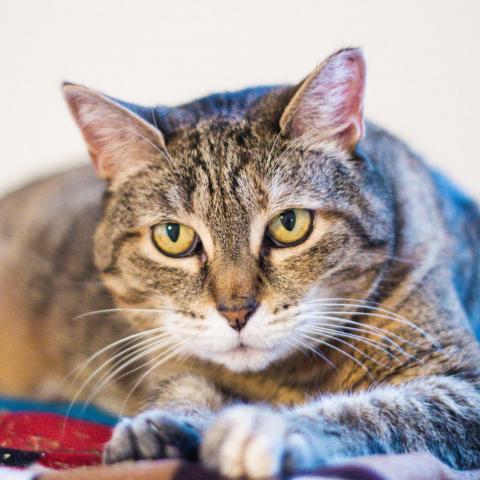 Name: Potato
Species: Cat
Location: Ellen M Gifford Sheltering Home, 30 Undine Road, Boston, MA
Age, Size, Sex, Breed: Senior, Small, Female, Domestic Short Hair
Description: "Potato is very independent. She would do best in a home where she can mind her own business and receive…" Learn more
---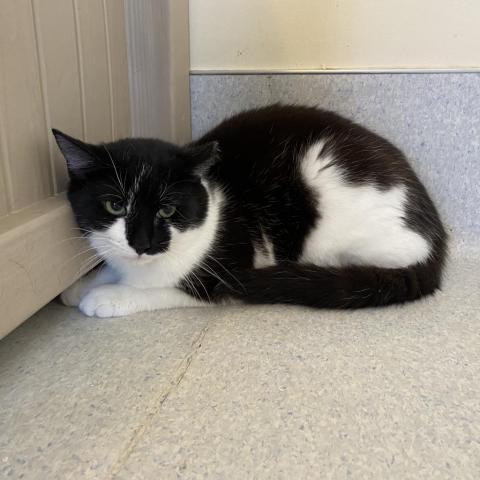 Name: Mr. Cow
Species: Cat
Location: Ellen M Gifford Sheltering Home, 30 Undine Road, Boston, MA
Age, Size, Sex, Breed: Adult, Small, Male, Domestic Short Hair
---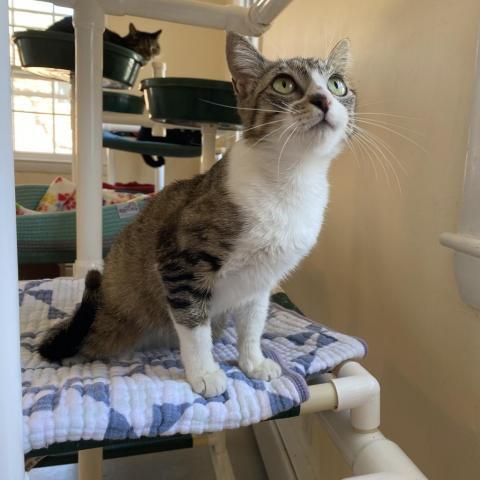 Name: Lilly Anegada
Species: Cat
Location: Ellen M Gifford Sheltering Home, 30 Undine Road, Boston, MA
Age, Size, Sex, Breed: Young, Small, Female, Domestic Short Hair
---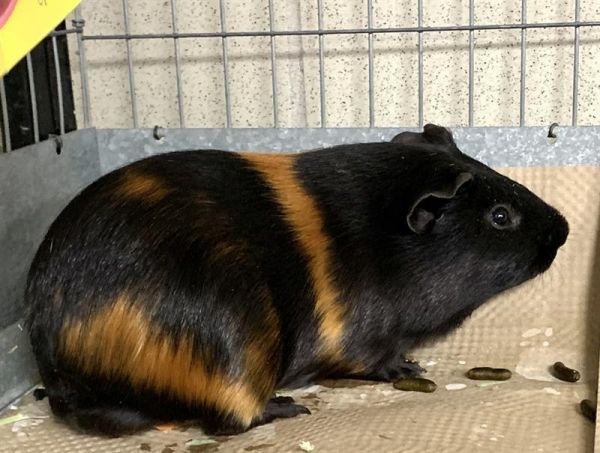 Name: CANNOLI
Species: Guinea Pig
Location: Animal Rescue League Of Boston, 10 Chandler Street, Boston, MA
Age, Size, Sex, Breed: Senior, Medium, Male, Guinea Pig
Description: "MEET CANNOLI! Cannoli is a 2-year-old male guinea pig who came to us when his previous owner was moving far…" Learn more
---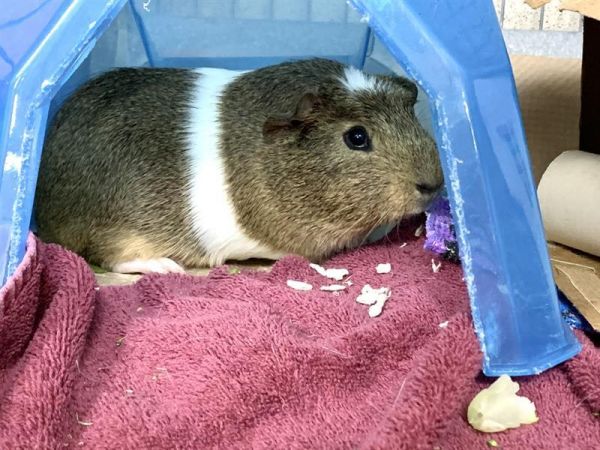 Name: CHUCK
Species: Guinea Pig
Location: Animal Rescue League Of Boston, 10 Chandler Street, Boston, MA
Age, Size, Sex, Breed: Adult, Medium, Male, Guinea Pig
Description: "MEET CHUCK and BURT! – (Bonded Pair) Chuck and Burt are a father/son pair of guinea pigs who are looking…" Learn more
---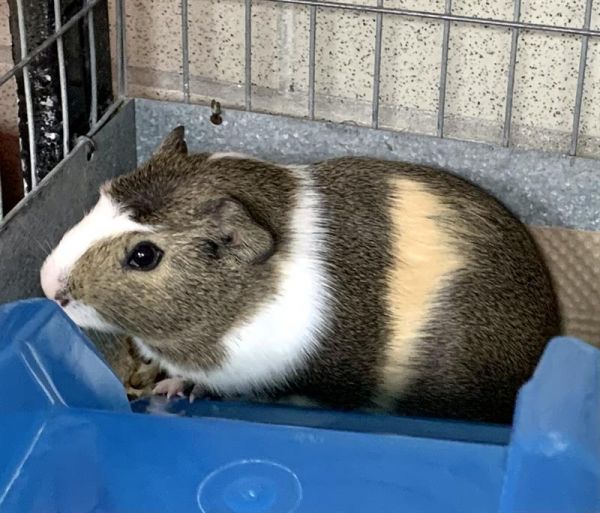 Name: BURT
Species: Guinea Pig
Location: Animal Rescue League Of Boston, 10 Chandler Street, Boston, MA
Age, Size, Sex, Breed: Young, Medium, Male, Guinea Pig
Description: "MEET CHUCK and BURT! – (Bonded Pair) Chuck and Burt are a father/son pair of guinea pigs who are looking…" Learn more
---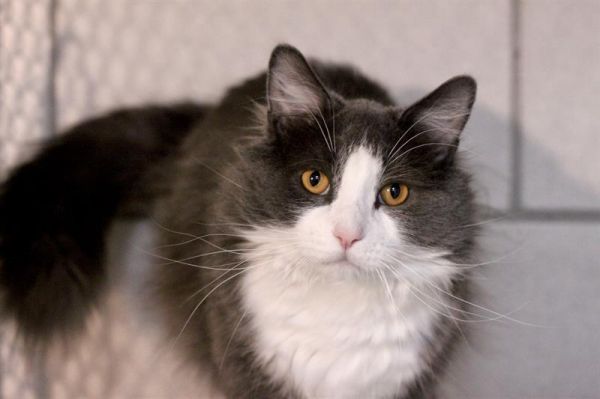 Name: GRADY
Species: Cat
Location: Animal Rescue League Of Boston, 10 Chandler Street, Boston, MA
Age, Size, Sex, Breed: Young, Medium, Male, Domestic Long Hair
Description: "MEET GRADY! Adoption Requirements: -Should go to a large home where he can give himself space when needed -Must go…" Learn more
---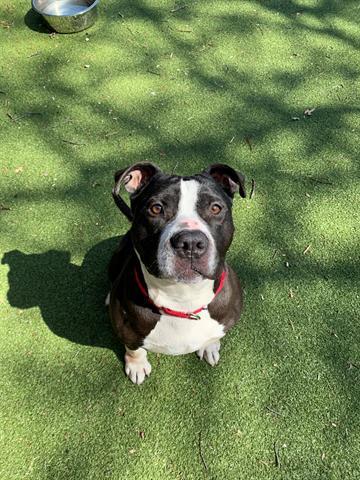 Name: TOMMY
Species: Dog
Location: Animal Rescue League Of Boston, 10 Chandler Street, Boston, MA
Age, Size, Sex, Breed: Adult, Medium, Male, Pit Bull Terrier Mixed Breed Mix
Description: "MEET TOMMY! My Adoption Criteria: -I need a home without kids -I would like to be your one and only…" Learn more
---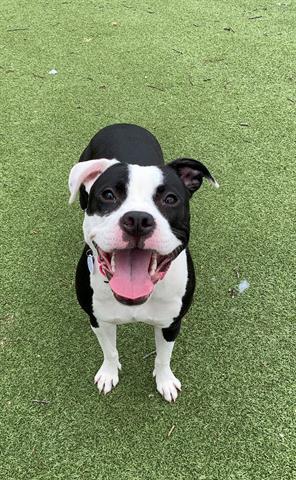 Name: TINY
Species: Dog
Location: Animal Rescue League Of Boston, 10 Chandler Street, Boston, MA
Age, Size, Sex, Breed: Young, Medium, Female, Pit Bull Terrier Mixed Breed Mix
Description: "MEET TINY! My Adoption Criteria: – I must go home with another social dog friend! Tiny is a one year…" Learn more
---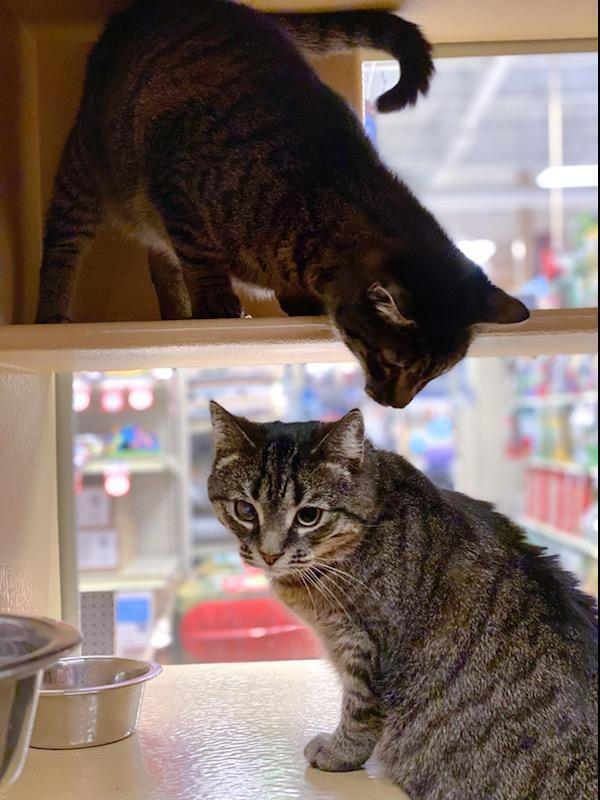 Name: Mandy & Stripes
Species: Cat
Location: Cat Canton Rescue Inc, Canton, MA
Age, Size, Sex, Breed: Adult, Medium, Female, Domestic Short Hair
Description: "Mandy & Stripes are a mother & son bonded pair. Mandy is 3 and Stripes is about 1yr. They are…" Learn more
---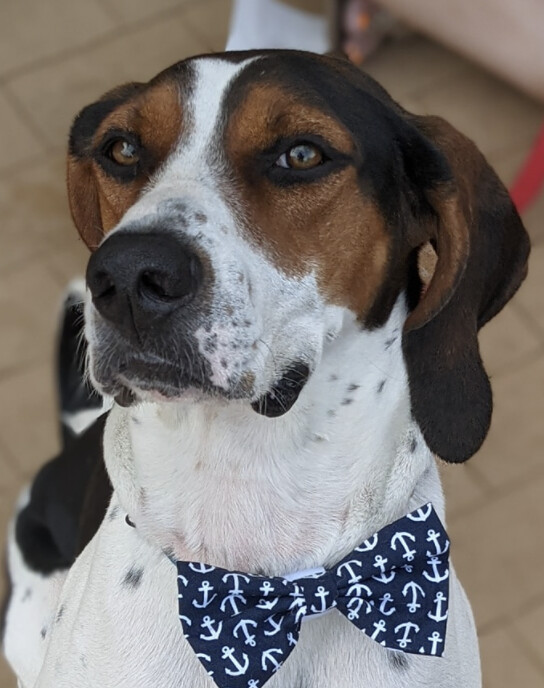 Name: Dumas Walker
Species: Dog
Location: Last Hope K9 Rescue, Boston, MA
Age, Size, Sex, Breed: Adult, Large, Male, Coonhound
Description: "Name: Dumas Walker (Male) Breed: Coonhound Adoptable in: MA, RI, NH, CT, and VT Good with dogs: Yes Good with…" Learn more
---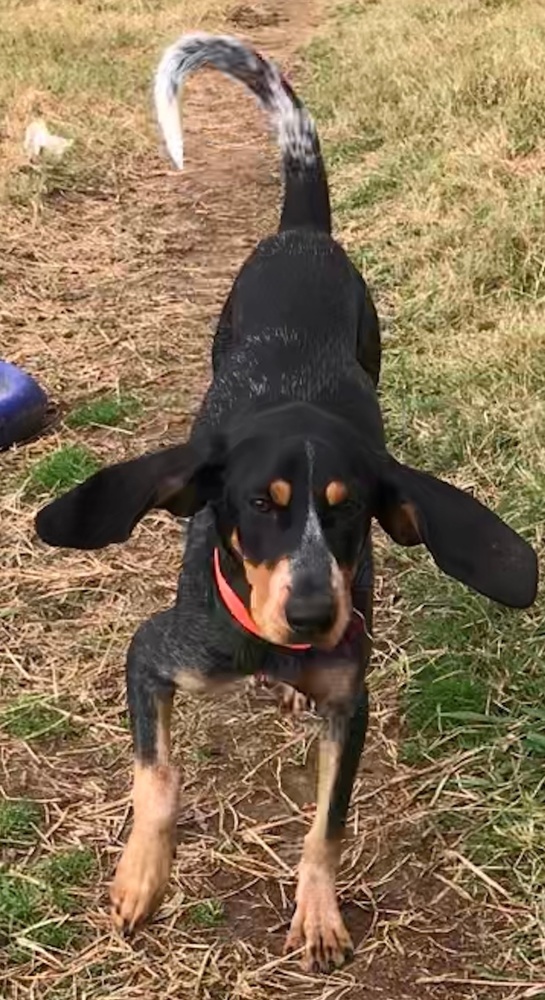 Name: Juniper
Species: Dog
Location: Last Hope K9 Rescue, Boston, MA
Age, Size, Sex, Breed: Adult, Large, Female, Coonhound
Good With: Dogs and cats
Description: "Good with dogs: Yes Good with cats: Yes, dog savvy cats Good with kids: Unknown Crate trained: Mostly House trained:…" Learn more
---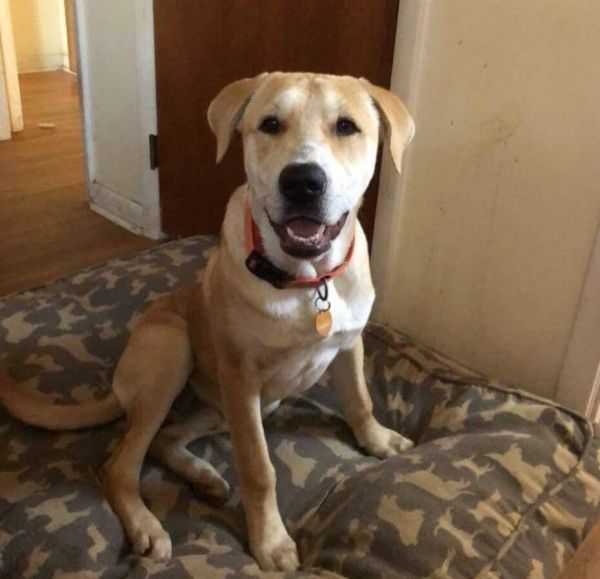 Name: TC
Species: Dog
Location: Last Hope K9 Rescue, Boston, MA
Age, Size, Sex, Breed: Adult, Medium, Male, Labrador Retriever
Good With: Dogs
Description: "Good with dogs: Yes, with proper intros Good with cats: Yes, dog savvy cats Good with kids: Unknown Crate trained:…" Learn more
---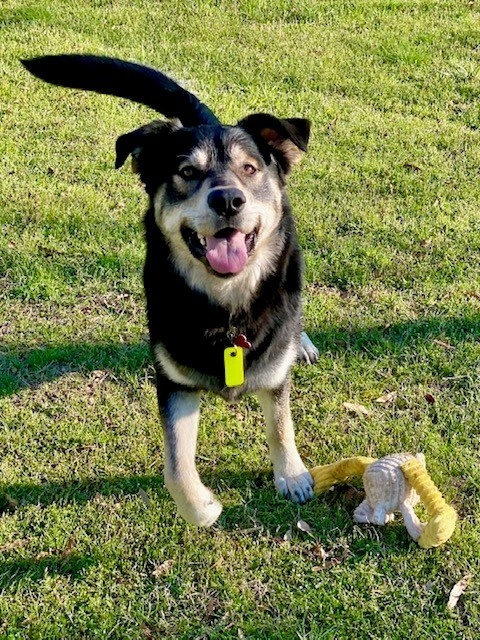 Name: Dallas
Species: Dog
Location: Last Hope K9 Rescue, Boston, MA
Age, Size, Sex, Breed: Adult, Medium, Male, German Shepherd Dog Husky Mix
Good With: Dogs
Description: "Adoptable in: MA, RI, NH, CT, and VT Good with dogs: Yes Good with cats: Unknown Good with kids: Unknown,…" Learn more
---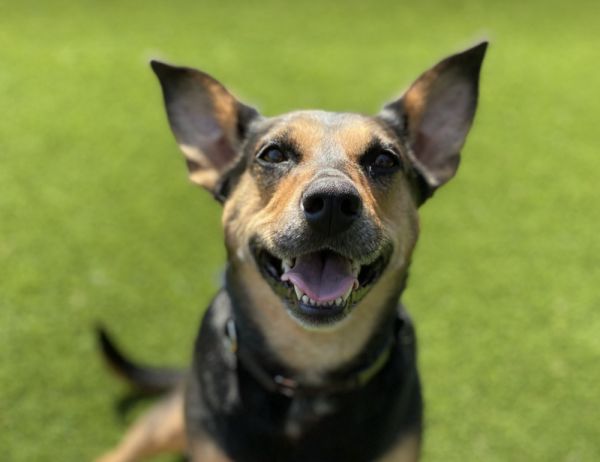 Name: Gretchen
Species: Dog
Location: Last Hope K9 Rescue, Boston, MA
Age, Size, Sex, Breed: Adult, Medium, Female, Catahoula Leopard Dog German Shepherd Dog Mix
Good With: Kids, dogs and cats
Description: "Good with dogs: Yes, with proper intros Good with cats: Yes Good with kids: No Crate trained: Yes House trained:…" Learn more
---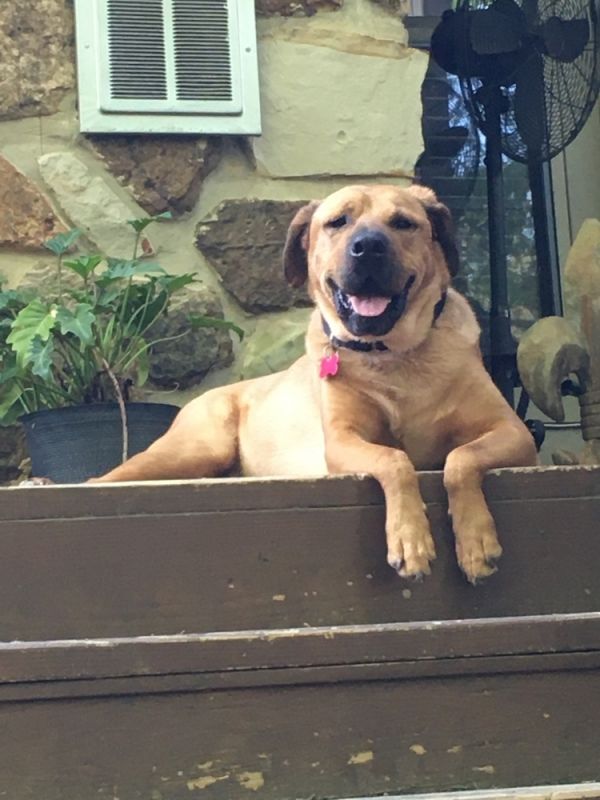 Name: Bryant
Species: Dog
Location: Last Hope K9 Rescue, Boston, MA
Age, Size, Sex, Breed: Adult, Large, Male, Labrador Retriever Shar-Pei Mix
Good With: Kids and dogs
Description: "Good with dogs: Yes Good with cats: No Good with kids: Yes Crate trained: Yes House trained: Yes Bryant is…" Learn more
---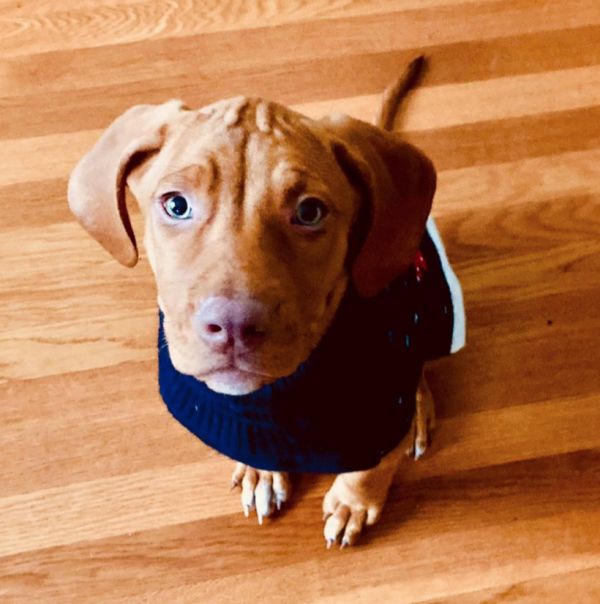 Name: Osprey Shorebirds
Species: Dog
Location: Last Hope K9 Rescue, Boston, MA
Age, Size, Sex, Breed: Baby, Medium, Female, Pit Bull Terrier
Good With: Dogs
Description: "Good with dogs: Yes, with proper intros Good with cats: Unknown Good with kids: Unknown, likely yes Crate trained: Unknown…" Learn more
---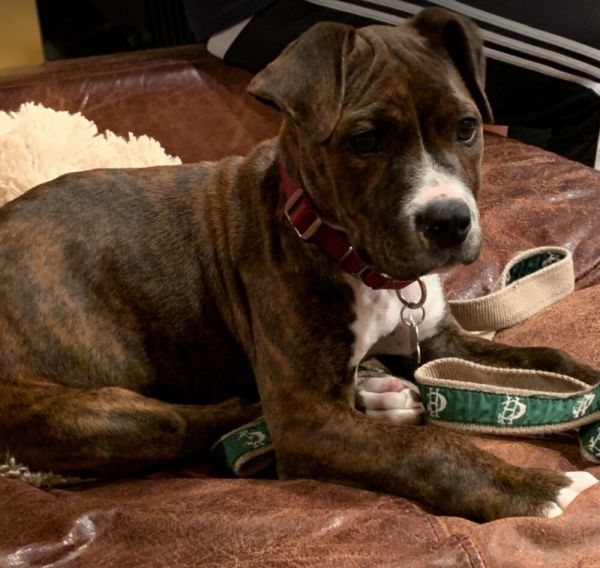 Name: Barcode USPS
Species: Dog
Location: Last Hope K9 Rescue, Boston, MA
Age, Size, Sex, Breed: Baby, Large, Male, Pit Bull Terrier
Good With: Kids and dogs
Description: "Good with dogs: Yes Good with cats: Unknown, likely yes Good with kids: Yes Crate trained: Yes House trained: Working…" Learn more
---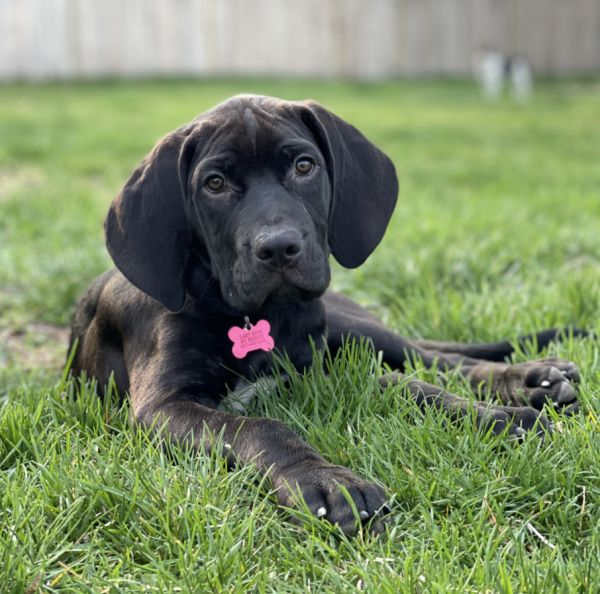 Name: Puffin Shorebirds
Species: Dog
Location: Last Hope K9 Rescue, Boston, MA
Age, Size, Sex, Breed: Baby, Medium, Male, Pit Bull Terrier
Good With: Dogs
Description: "Good with dogs: Yes, with proper intros Good with cats: Unknown, likely no Good with kids: Unknown, likely yes Crate…" Learn more
---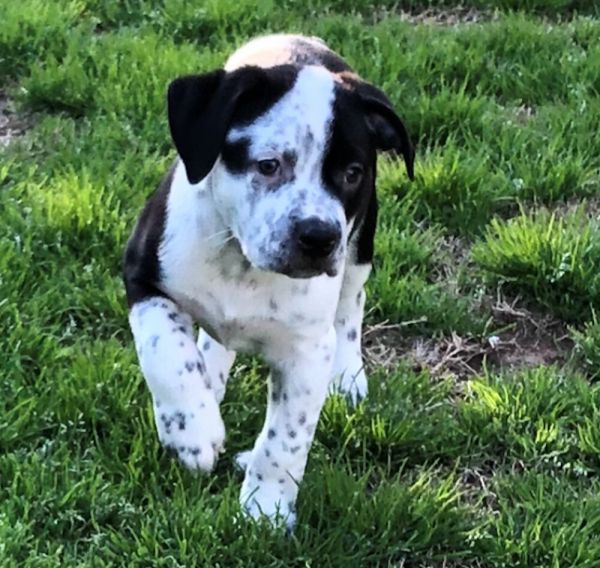 Name: Rockhopper Shorebird
Species: Dog
Location: Last Hope K9 Rescue, Boston, MA
Age, Size, Sex, Breed: Baby, Medium, Male, Pit Bull Terrier
Good With: Dogs
Description: "Good with dogs: Yes Good with cats: Unknown Good with kids: Unknown, likely yes Crate trained: Unknown House trained: Mostly…" Learn more
---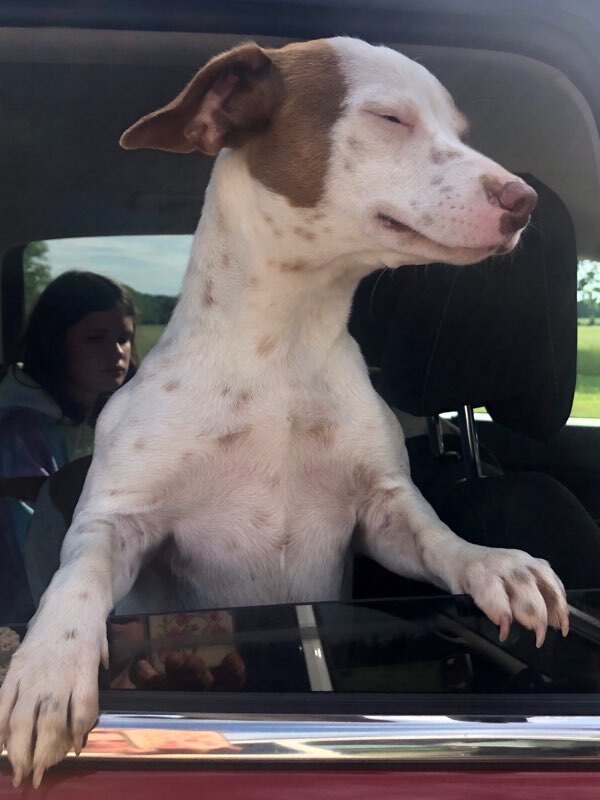 Name: Mori
Species: Dog
Location: Somerville Rescue, Charlestown, MA
Age, Size, Sex, Breed: Baby, Small, Female, Parson Russell Terrier
Good With: Kids and dogs
Description: "This is Mori, she is a parson Russell terrier. She is adorable and so very sweet! She is about 8…" Learn more
---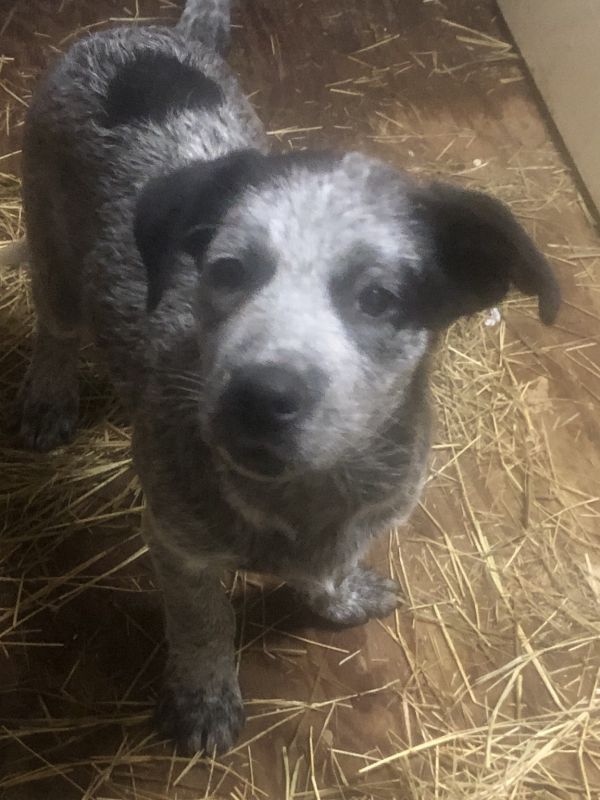 Name: Bear
Species: Dog
Location: Somerville Rescue, Charlestown, MA
Age, Size, Sex, Breed: Baby, Medium, Male, Cattle Dog
Good With: Kids, dogs and cats
Description: "Bear, 12 weeks, utd on vaccines, blue heeler. Mom and dad are both full blooded Blue Heeler's and are pictured…" Learn more
---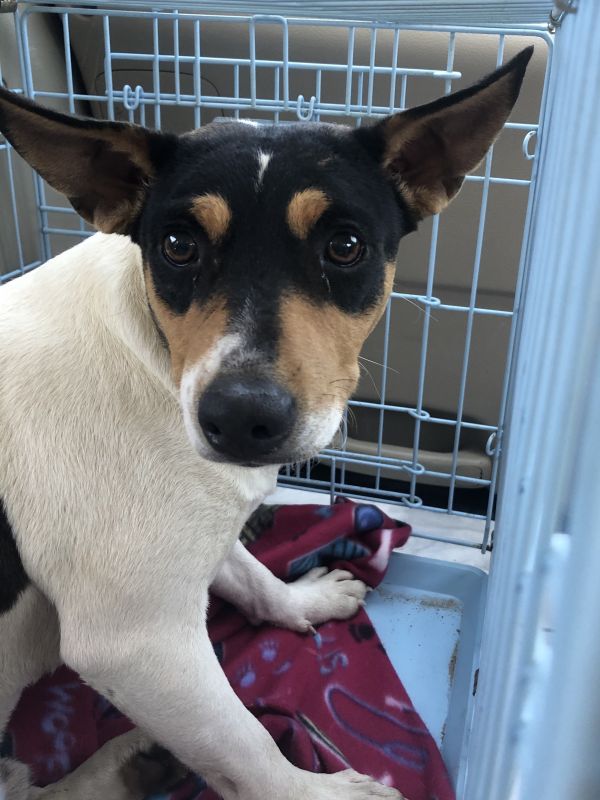 Name: Jack
Species: Dog
Location: Somerville Rescue, Charlestown, MA
Age, Size, Sex, Breed: Young, Medium, Male, Jack Russell Terrier
Good With: Kids and dogs
Description: "Jack, neutered , utd on vaccines, chipped. Docked tail Mom and dad are both full blooded Jack Russell Terriers Fostered…" Learn more
---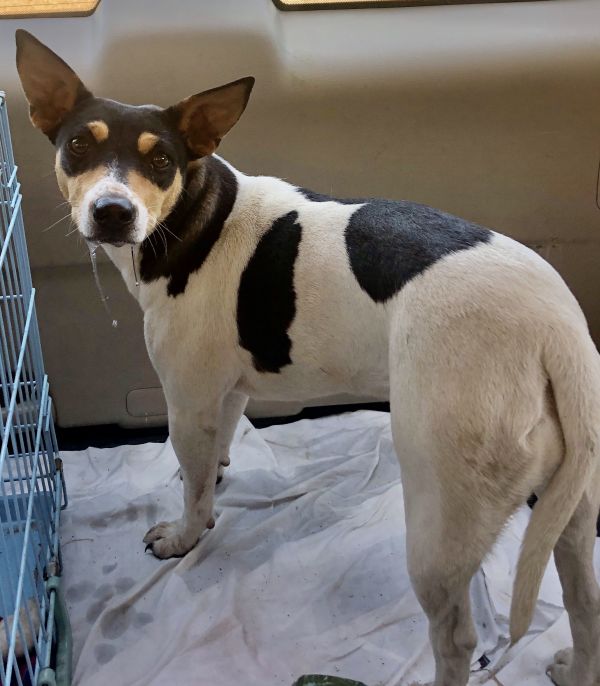 Name: Jessie
Species: Dog
Location: Somerville Rescue, Charlestown, MA
Age, Size, Sex, Breed: Young, Medium, Female, Jack Russell Terrier
Good With: Kids and dogs
Description: "Jessie, female , spayed , utd on vaccines, chipped. Mom and dad are both full blooded Jack Russell Terrier. Fostered…" Learn more
---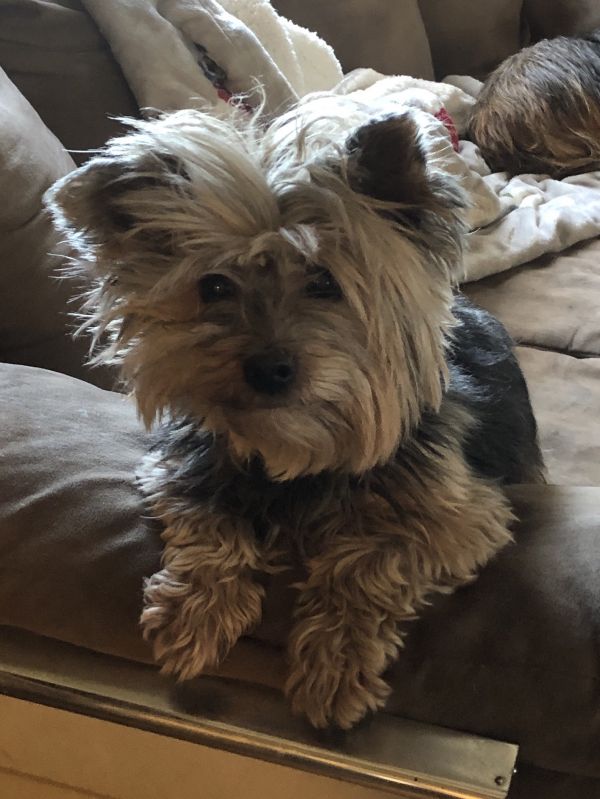 Name: Riley and Bailey
Species: Dog
Location: Somerville Rescue, Charlestown, MA
Age, Size, Sex, Breed: Senior, Small, Female, Yorkshire Terrier
Good With: Kids, dogs and cats
Description: "Riley- Senior yorkie. Bonded with female Carine Terrier – Baily. Must be adopted together. Owners died in January 2021. Fully…" Learn more
---