Want to add to your family and do something good for the world at the same time? Adopt a pet from a local shelter! During the ongoing coronavirus pandemic, facilities in and around Palos have dogs, cats and other kinds of pets ready and waiting to be adopted.
Across Illinois, there are thousands of dogs, cats and other animals of all ages, sizes and breeds without a home — and many of them are located near you. For those looking to adopt, a great place to start the search for a lovable new family member is at Half Way Home Animal Rescue, where Diamond the cat is waiting patiently, or another local facility. If you aren't sure if you have time to take care of a pet year round, many shelters also offer opportunities to foster pets until they are placed in permanent homes.
If you need some help in your search, Patch and Petfinder have you covered. We put together a list each week of all the pets recently put up for adoption in your area. If you're a dog person, you might like Stanley, a Golden Retriever up for adoption. Or if cats are more your thing, there are several great cats available, too. Click on any listing for more information, or to start the adoption process.
Editor's note: This list was automatically generated using data compiled by Petfinder. Please report any errors or other feedback to [email protected]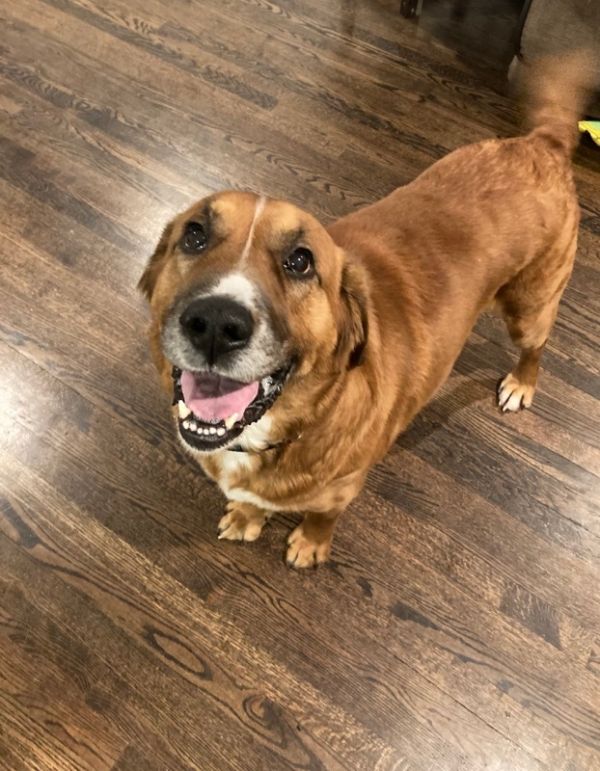 Name: Stanley
Species: Dog
Location: Half Way Home Animal Rescue, Orland Park, IL
Age, Size, Sex, Breed: Adult, Large, Male, Golden Retriever
Good With: Dogs and cats
Description: "Please email [email protected] for questions or to see our rules and to download the Required Application www.hwhanimalrescue.com Stanley approx 4…" Learn more
---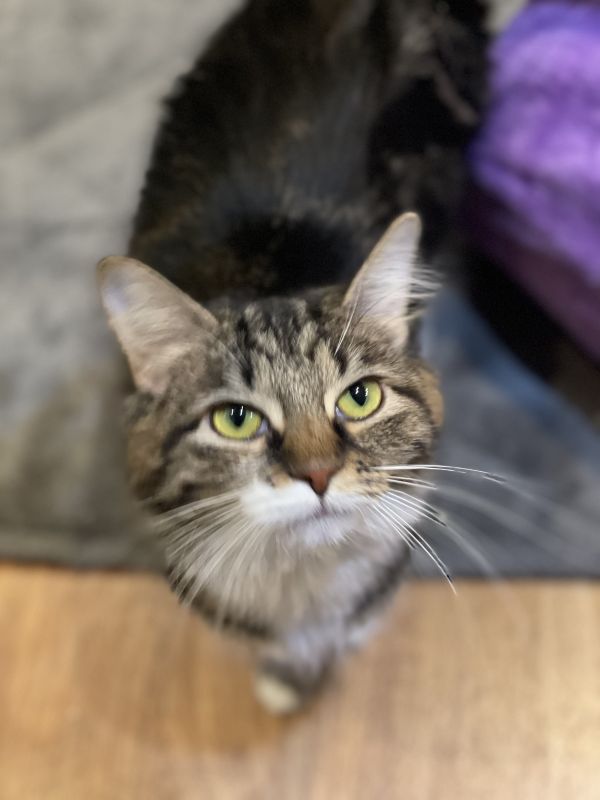 Name: Jenna
Species: Cat
Location: Half Way Home Animal Rescue, Orland Park, IL
Age, Size, Sex, Breed: Adult, Medium, Female, Domestic Long Hair Tabby Mix
Good With: Kids, dogs and cats
Description: "Visit www.hwhanimalrescue.com to download the REQUIRED application If approved to adoption – Must be able to pick up locally (We…" Learn more
---
Name: Diamond
Species: Cat
Location: Half Way Home Animal Rescue, Orland Park, IL
Age, Size, Sex, Breed: Adult, Medium, Female, Tabby
Good With: Kids, dogs and cats
Description: "Visit www.hwhanimalrescue.com to download the REQUIRED application If approved to adoption – Must be able to pick up locally (We…" Learn more
---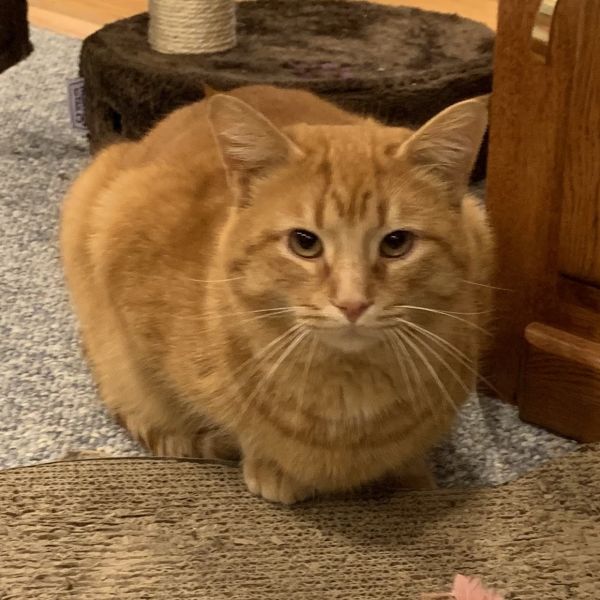 Name: Terence
Species: Cat
Location: Half Way Home Animal Rescue, Orland Park, IL
Age, Size, Sex, Breed: Adult, Medium, Male, Tabby
Good With: Kids, dogs and cats
Description: "Visit www.hwhanimalrescue.com to download the REQUIRED application If approved to adoption – Must be able to pick up locally (We…" Learn more
---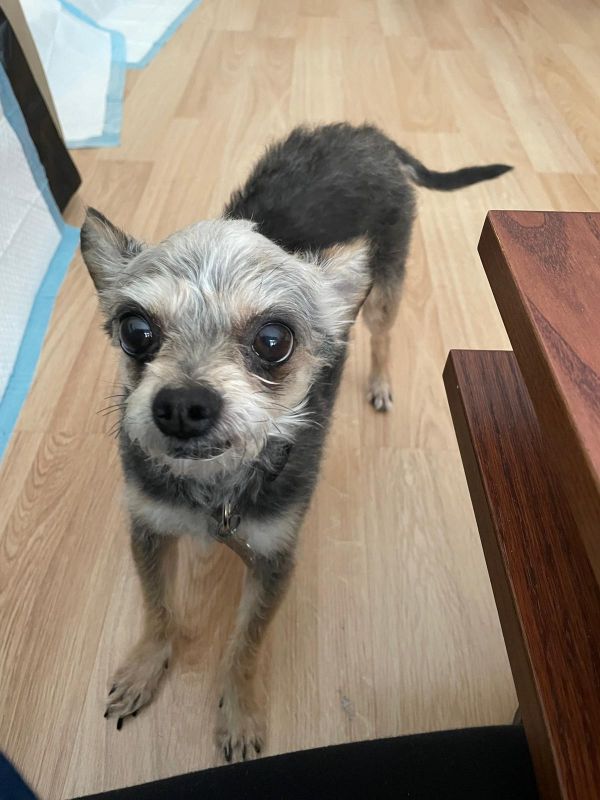 Name: Teddy R. Bear
Species: Dog
Location: Lulus Locker Rescue, Tinley Park, IL
Age, Size, Sex, Breed: Senior, Small, Male, Yorkshire Terrier Chihuahua Mix
Good With: Cats
Description: "FOSTERED IN: Tinley Park, IL ESTIMATED DOB: 2012 WEIGHT: 7lbs KIDS: 16+ DOGS: Possible CATS: Unknown HISTORY: Teddy R Bear…" Learn more
---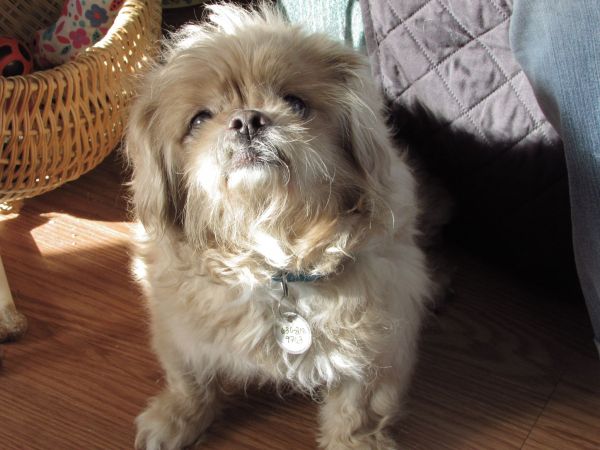 Name: Piru
Species: Dog
Location: Pet Profile Rescue, Homer Glen, IL
Age, Size, Sex, Breed: Senior, Small, Male, Shih Tzu Bichon Frise Mix
Good With: Kids, dogs and cats
Description: "Piru is adorable and sweet and looking for a great forever home! Piru's owner was elderly and could no longer…" Learn more
---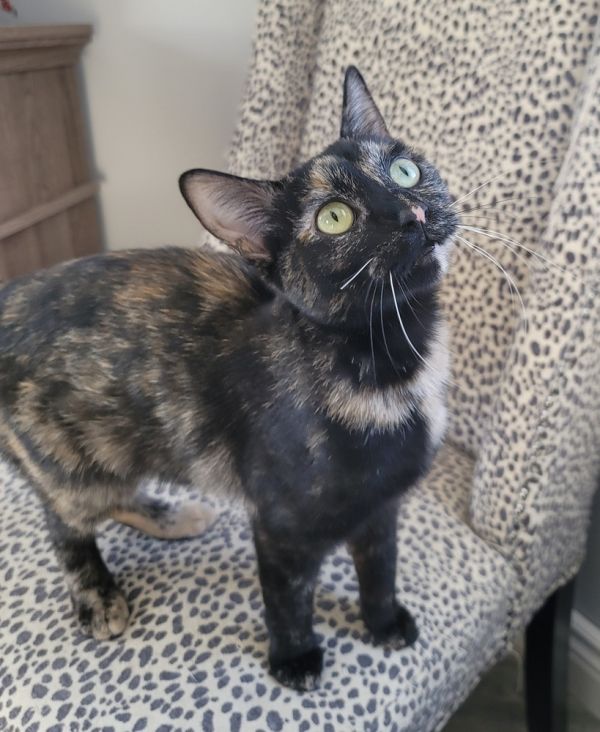 Name: Hershey
Species: Cat
Location: Feline Fine Cat Rescue, Homer Glen, IL
Age, Size, Sex, Breed: Baby, Small, Female, Domestic Short Hair
Good With: Kids
Description: "Pandemic got you missing your family and friends? Tired of eating dinner at home alone? Sick of not having a…" Learn more
---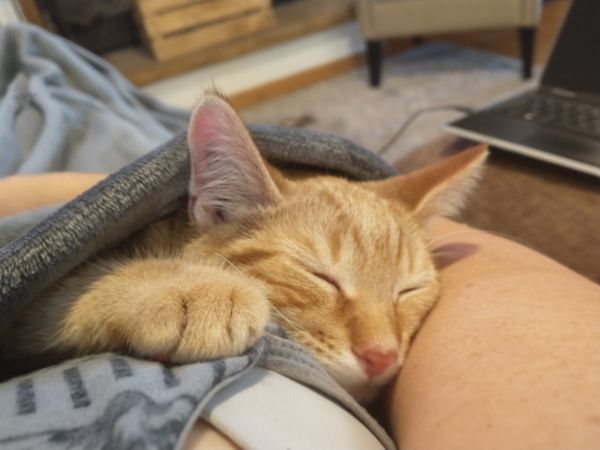 Name: Costello
Species: Cat
Location: Naws Humane Society, 9981 W. 190th St., Suite A, Mokena, IL
Age, Size, Sex, Breed: Baby, Medium, Male, Domestic Short Hair
Description: "Meet Costello! This darling little male kitten was sadly found as a stray with his siblings before being brought into…" Learn more
---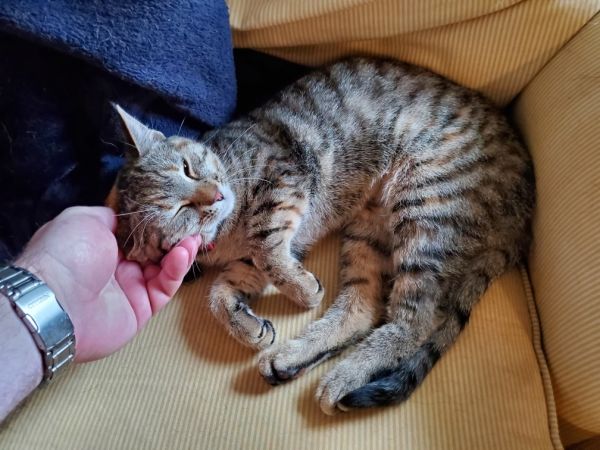 Name: Thumbelina
Species: Cat
Location: Naws Humane Society, 9981 W. 190th St., Suite A, Mokena, IL
Age, Size, Sex, Breed: Baby, Medium, Female, Domestic Short Hair
Description: "Introducing Thumbelina! This darling little female kitten was sadly found as a stray with her siblings before being brought into…" Learn more
---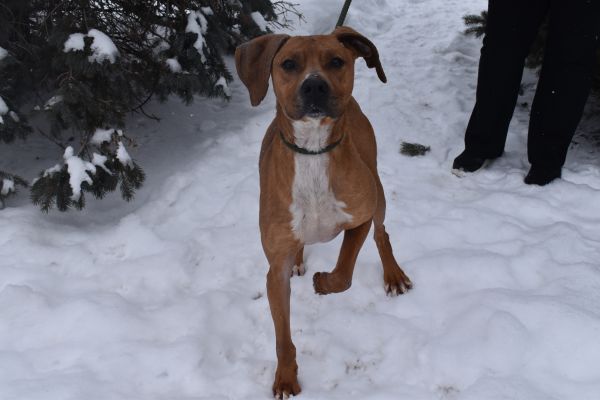 Name: Lee
Species: Dog
Location: Naws Humane Society, 9981 W. 190th St., Suite A, Mokena, IL
Age, Size, Sex, Breed: Adult, Medium, Male, Hound
Description: "Introducing Lee! This handsome 5 year old male hound came to our rescue all the way from Tennessee with hopes…" Learn more
---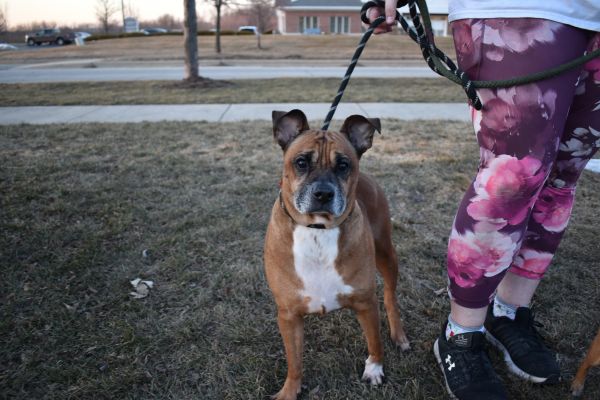 Name: Scarlet & Cocoa
Species: Dog
Location: Naws Humane Society, 9981 W. 190th St., Suite A, Mokena, IL
Age, Size, Sex, Breed: Senior, Small, Female, Chihuahua
Description: "Meet Scarlett and Cocoa! They are a darling bonded pair of dogs that are looking for a loving home where…" Learn more
---
Name: Jinxy
Species: Cat
Location: Naws Humane Society, 9981 W. 190th St., Suite A, Mokena, IL
Age, Size, Sex, Breed: Adult, Medium, Female, Domestic Long Hair
Description: "Meet beautiful little Jinxy – she is need of some love and a bit of luck. Jinxy is a petite…" Learn more
---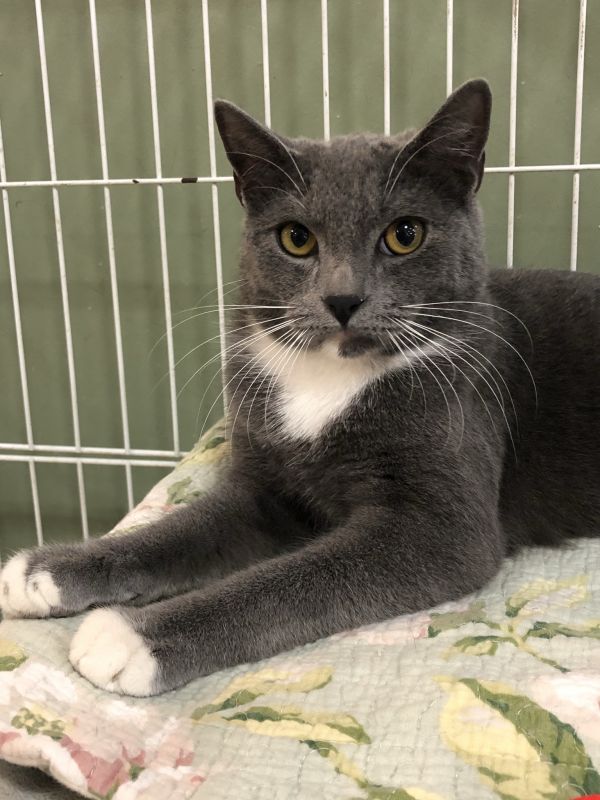 Name: Humphrey
Species: Cat
Location: Naws Humane Society, 9981 W. 190th St., Suite A, Mokena, IL
Age, Size, Sex, Breed: Adult, Medium, Male, Domestic Short Hair
Description: "Check out this handsome boy! This is Humphrey – he is a 2 year old male that made the long…" Learn more
---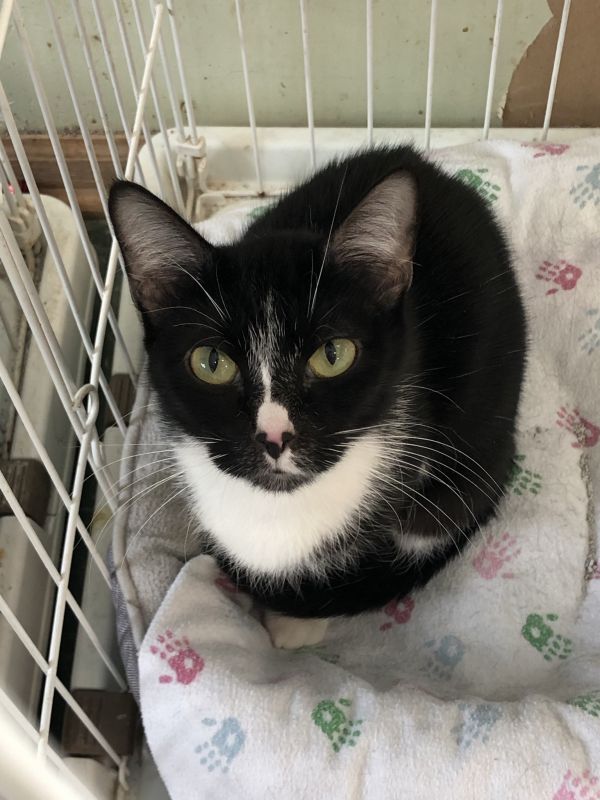 Name: Sicily
Species: Cat
Location: Naws Humane Society, 9981 W. 190th St., Suite A, Mokena, IL
Age, Size, Sex, Breed: Adult, Medium, Female, Domestic Short Hair
Description: "We would like to introduce you to Sicily! This beautiful girl was exposed to horrible cruelty in her young life…" Learn more
---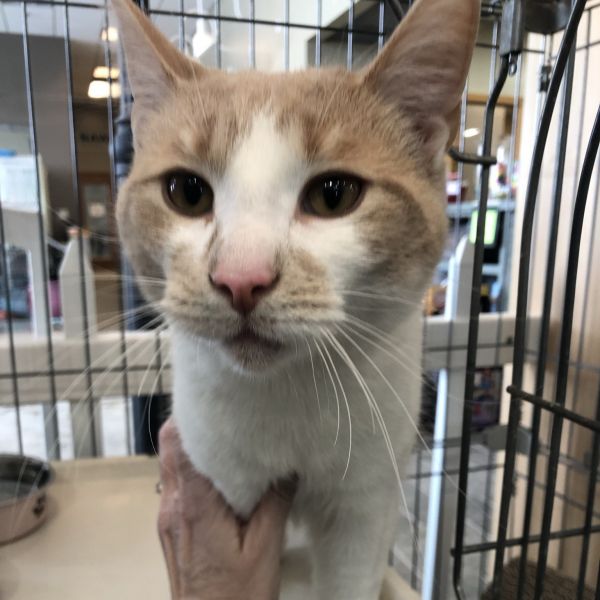 Name: Otis Ginger
Species: Cat
Location: Naws Humane Society, 9981 W. 190th St., Suite A, Mokena, IL
Age, Size, Sex, Breed: Adult, Medium, Male, Domestic Short Hair
Description: "Introducing Otis Ginger! This handsome young male was sadly found as a stray before being brought into our rescue program…." Learn more
---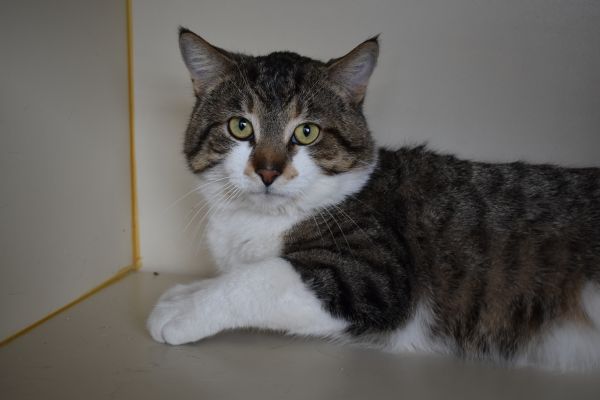 Name: Saturn
Species: Cat
Location: Naws Humane Society, 9981 W. 190th St., Suite A, Mokena, IL
Age, Size, Sex, Breed: Adult, Medium, Male, Domestic Short Hair
Description: "Introducing Saturn! This handsome 4 year old boy was rescued from a local animal control where he was at risk…" Learn more
---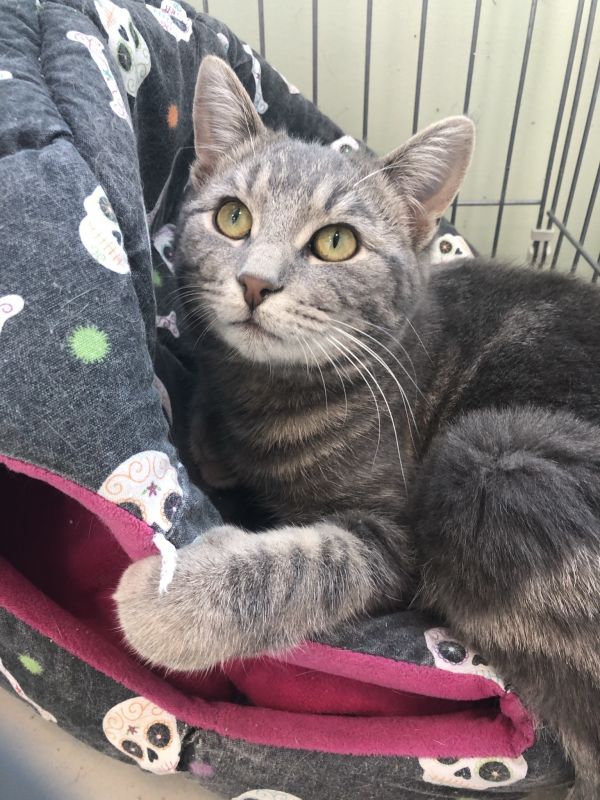 Name: Lee
Species: Cat
Location: Naws Humane Society, 9981 W. 190th St., Suite A, Mokena, IL
Age, Size, Sex, Breed: Adult, Medium, Male, Domestic Short Hair
Description: "Introducing Lee! This handsome male grey tabby came to our rescue from an animal control in Indiana with the hopes…" Learn more
---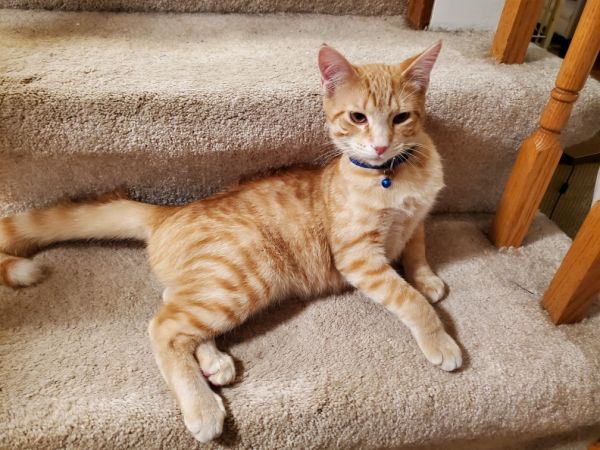 Name: Abbott
Species: Cat
Location: Naws Humane Society, 9981 W. 190th St., Suite A, Mokena, IL
Age, Size, Sex, Breed: Baby, Medium, Male, Domestic Short Hair
Description: "Introducing Abbott! This sweet little male orange tabby boy was sadly found as a stray before being rescued. He is…" Learn more
---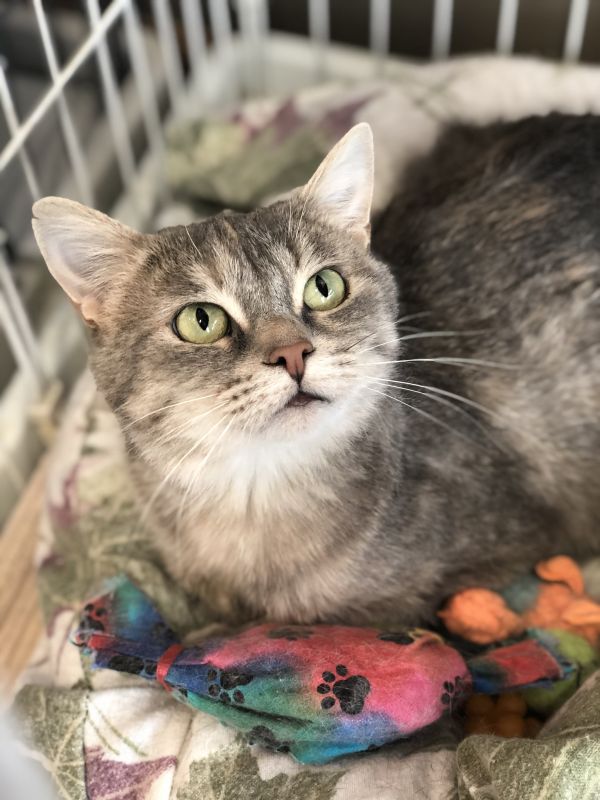 Name: Raisin
Species: Cat
Location: Naws Humane Society, 9981 W. 190th St., Suite A, Mokena, IL
Age, Size, Sex, Breed: Adult, Medium, Female, Domestic Short Hair
Description: "Introducing Raisin! She is a 7 year old female grey tabby that was rescued from a local animal control with…" Learn more
---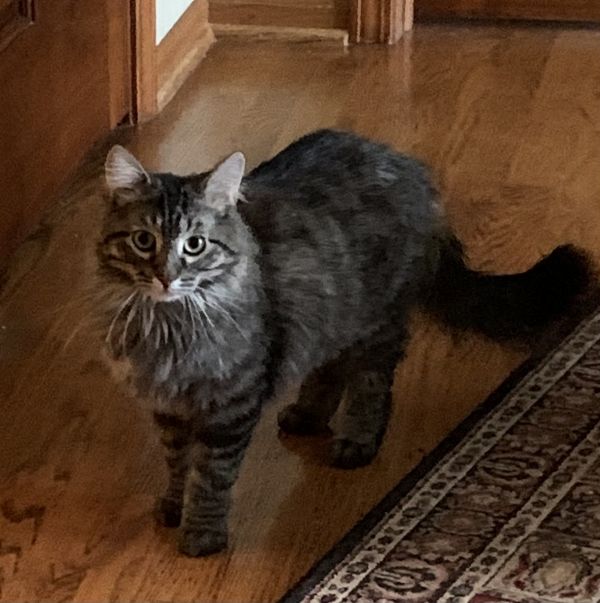 Name: Frankie
Species: Cat
Location: Naws Humane Society, 9981 W. 190th St., Suite A, Mokena, IL
Age, Size, Sex, Breed: Young, Medium, Male, Domestic Medium Hair
Description: "Introducing Frankie! He is a darling little male medium-haired kitten that is ready to find his forever family. Frankie made…" Learn more
---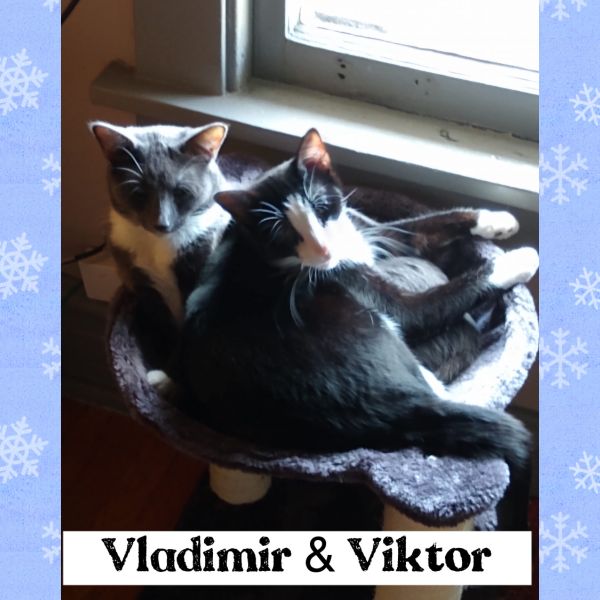 Name: Viktor & Vladimir
Species: Cat
Location: Naws Humane Society, 9981 W. 190th St., Suite A, Mokena, IL
Age, Size, Sex, Breed: Adult, Medium, Male, Domestic Short Hair
Description: "Please meet Viktor and Vladimir! These handsome 2 year old brothers made the long trip to NAWS from Kansas where…" Learn more
---
Name: Venmo
Species: Cat
Location: Naws Humane Society, 9981 W. 190th St., Suite A, Mokena, IL
Age, Size, Sex, Breed: Adult, Large, Female, Domestic Short Hair
Description: "It is time for this sweet girl to finally find her forever home! Please meet 9 year old Venmo -…" Learn more
---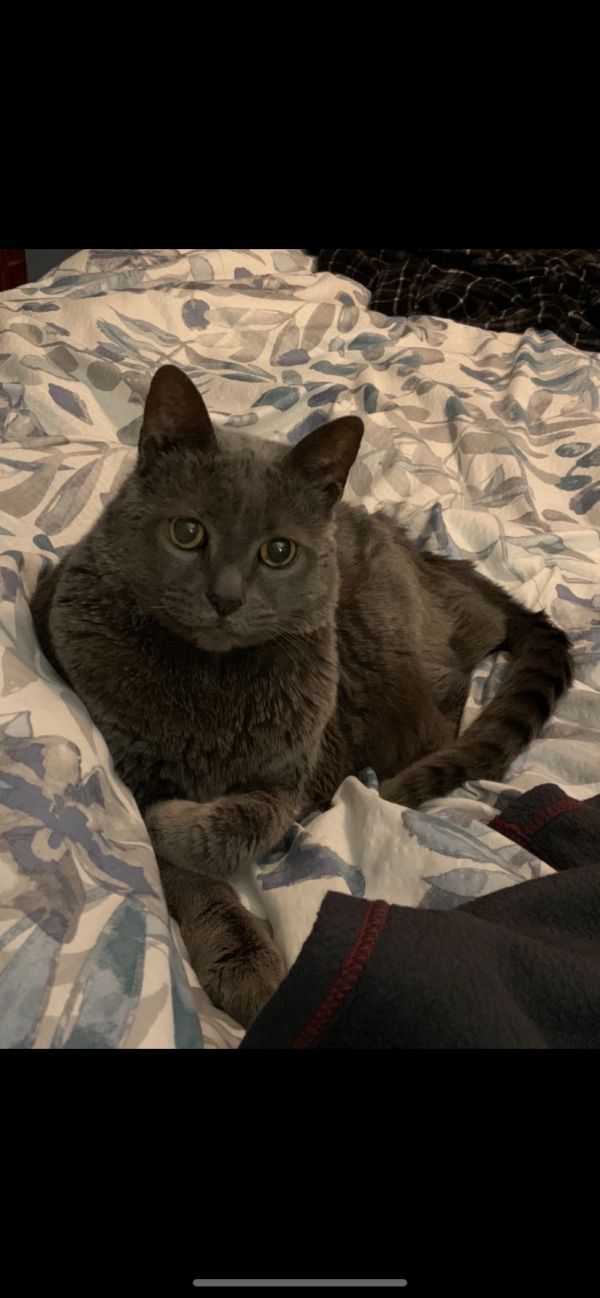 Name: Diana
Species: Cat
Location: Naws Humane Society, 9981 W. 190th St., Suite A, Mokena, IL
Age, Size, Sex, Breed: Senior, Medium, Female, Domestic Short Hair
Description: "Introducing Diana! This beautiful mature female made the long trip to our rescue from a high kill shelter in Kansas…" Learn more
---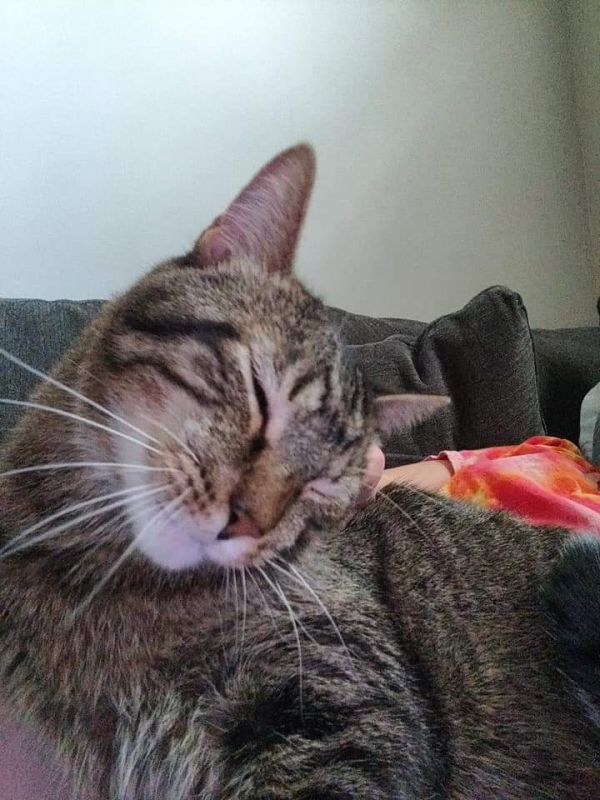 Name: Al the Pal
Species: Cat
Location: Azraels Place, Chicago, IL
Age, Size, Sex, Breed: Adult, Large, Male, Bengal
Good With: Kids, dogs and cats
Description: "Al the Pal is a super large lover boy. Cuddles? YES! Chin Scratches? Bring it on! Tummy rubs? YES YES…" Learn more
---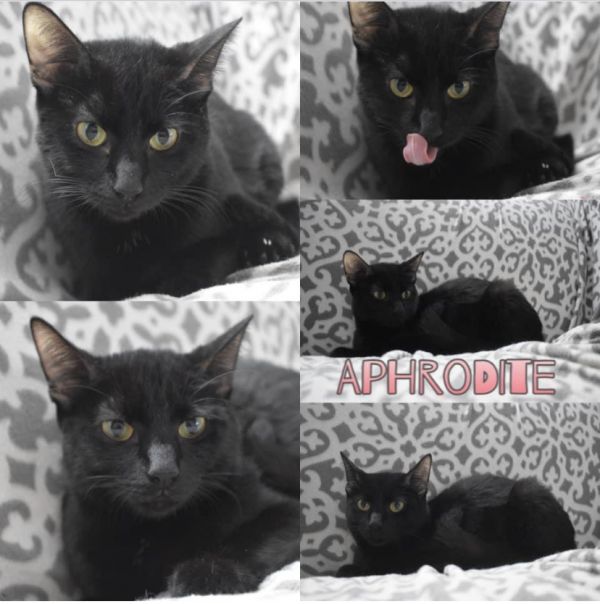 Name: Aphrodite
Species: Cat
Location: Catnap From The Heart Inc, 1101 Beach Avenue, LaGrange Park, IL
Age, Size, Sex, Breed: Young, Small, Female, Domestic Short Hair
Good With: Kids, dogs and cats
Description: "Aphrodite sure has a lot of love to give! Her foster family describes her as an absolute sweetheart who wants…" Learn more
---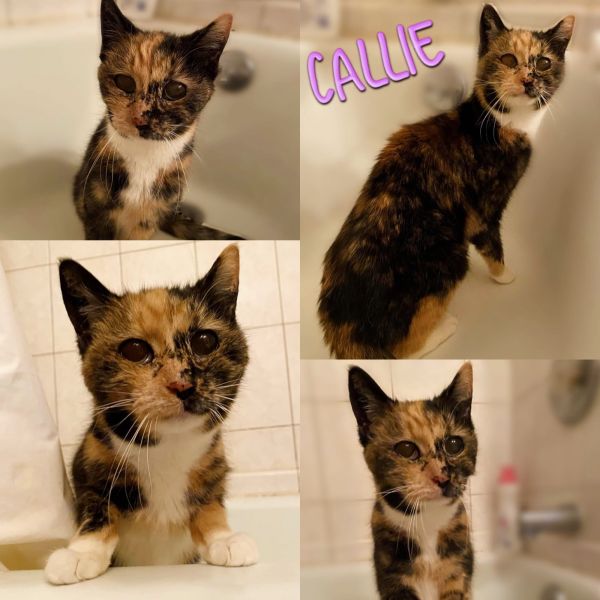 Name: Callie
Species: Cat
Location: Catnap From The Heart Inc, 1101 Beach Avenue, LaGrange Park, IL
Age, Size, Sex, Breed: Senior, Medium, Female, Domestic Short Hair
Good With: Cats
Description: "Meet Callie, a super sweet 15 year old fully vetted gal looking for a foster home or adopter! She enjoys…" Learn more
---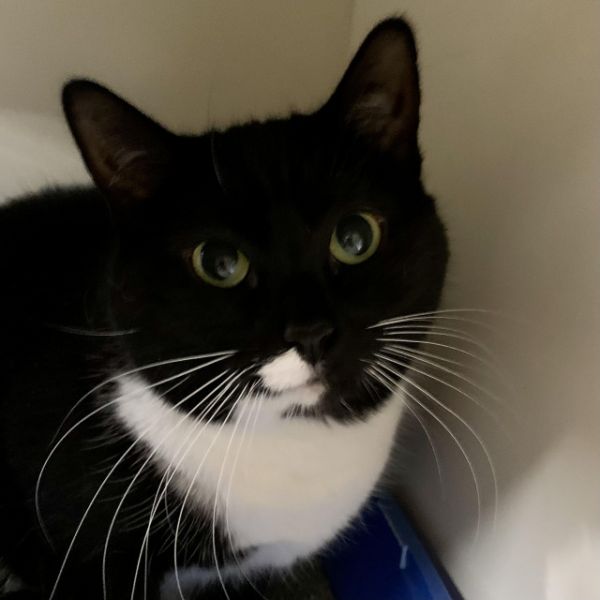 Name: Juju
Species: Cat
Location: Hinsdale Humane Society, 21 Salt Creek Lane, Hinsdale, IL
Age, Size, Sex, Breed: Adult, Medium, Female, Domestic Short Hair
Description: "Please go to hinsdalehumanesociety.org for more information. Thank you!" Learn more
---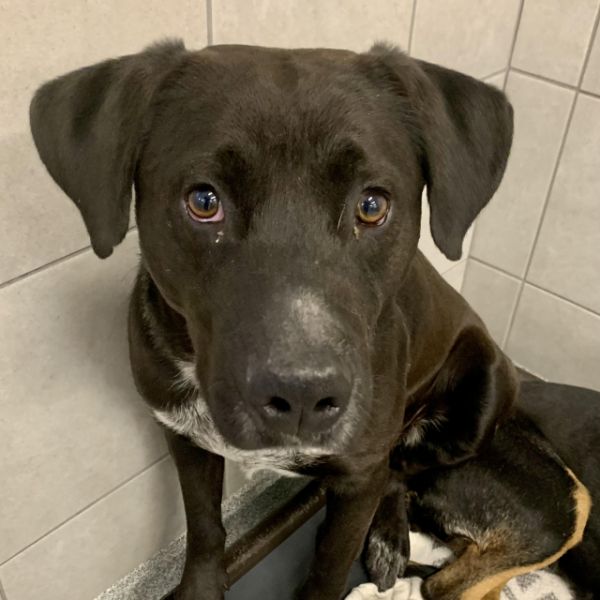 Name: Felex
Species: Dog
Location: Hinsdale Humane Society, 21 Salt Creek Lane, Hinsdale, IL
Age, Size, Sex, Breed: Adult, Large, Male, Mixed Breed
Description: "Please go to hinsdalehumanesociety.org for more information. Thank you!" Learn more
---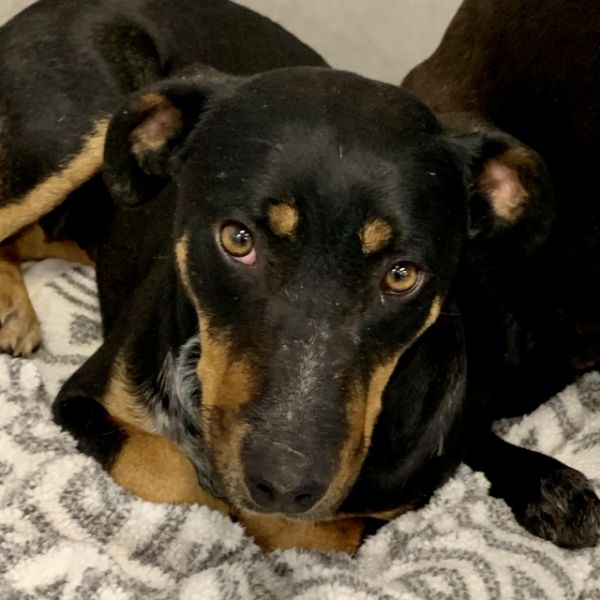 Name: Fiffy
Species: Dog
Location: Hinsdale Humane Society, 21 Salt Creek Lane, Hinsdale, IL
Age, Size, Sex, Breed: Adult, Large, Female, Mixed Breed
Description: "Please go to hinsdalehumanesociety.org for more information. Thank you!" Learn more
---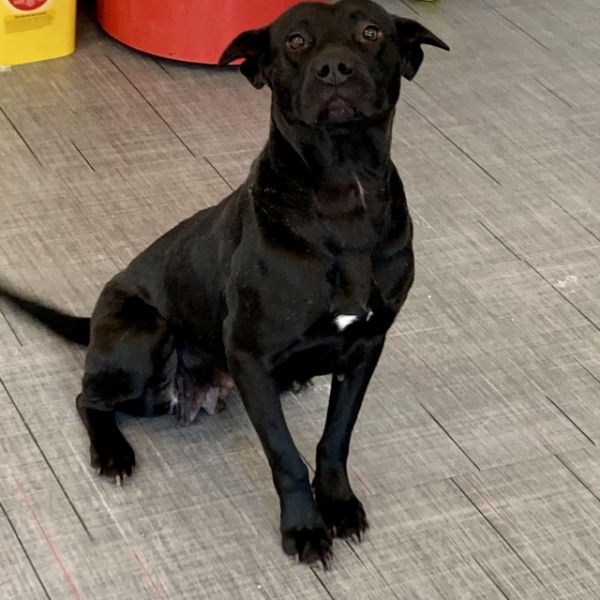 Name: Izzy
Species: Dog
Location: Hinsdale Humane Society, 21 Salt Creek Lane, Hinsdale, IL
Age, Size, Sex, Breed: Adult, Medium, Female, Mixed Breed
Description: "Please go to hinsdalehumanesociety.org for more information. Thank you!" Learn more
---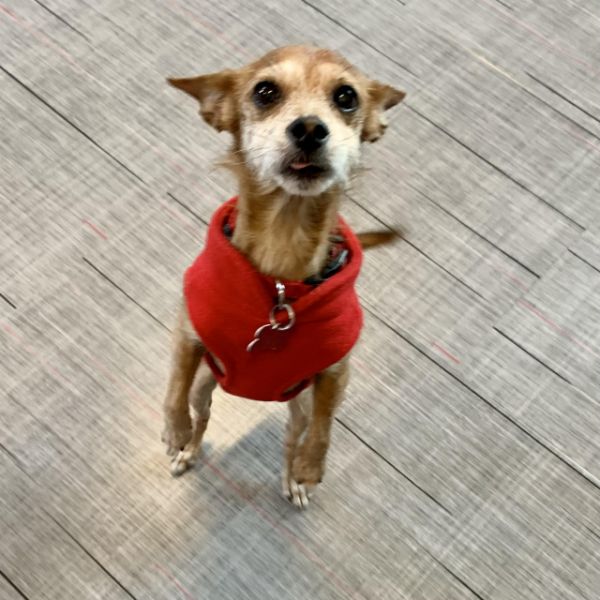 Name: Mary Lou
Species: Dog
Location: Hinsdale Humane Society, 21 Salt Creek Lane, Hinsdale, IL
Age, Size, Sex, Breed: Adult, Small, Female, Chihuahua
Description: "Please go to hinsdalehumanesociety.org for more information. Thank you!" Learn more
---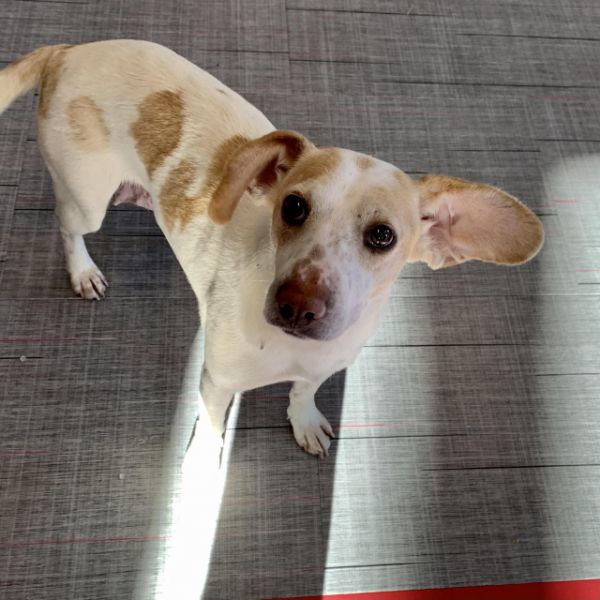 Name: Maebelle
Species: Dog
Location: Hinsdale Humane Society, 21 Salt Creek Lane, Hinsdale, IL
Age, Size, Sex, Breed: Adult, Medium, Female, Beagle
Description: "Please go to hinsdalehumanesociety.org for more information. Thank you!" Learn more
---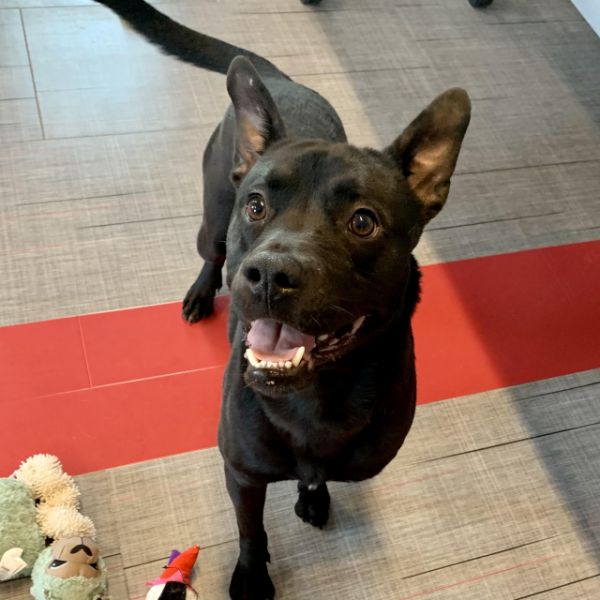 Name: Scar
Species: Dog
Location: Hinsdale Humane Society, 21 Salt Creek Lane, Hinsdale, IL
Age, Size, Sex, Breed: Adult, Medium, Male, Chow Chow
Description: "Please go to hinsdalehumanesociety.org for more information. Thank you!" Learn more
---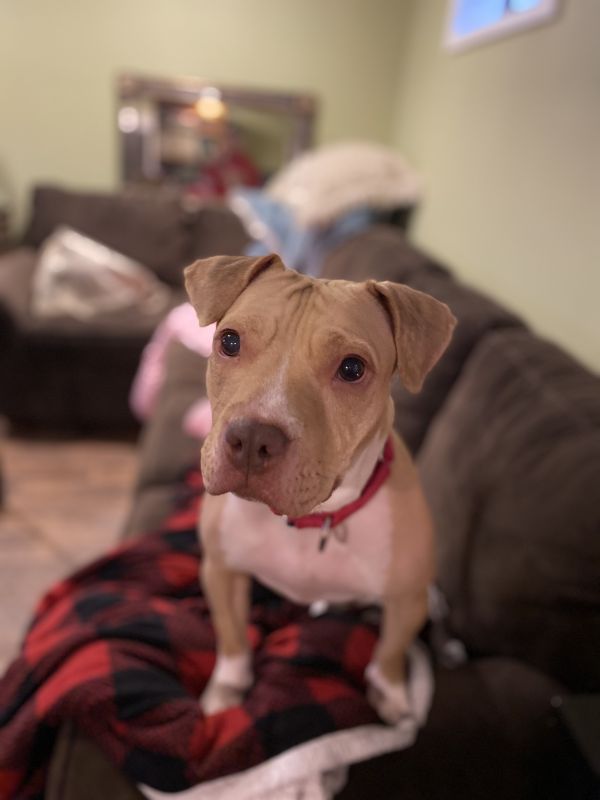 Name: Rosie
Species: Dog
Location: Pittie Please Rescue, Woodridge, IL
Age, Size, Sex, Breed: Adult, Medium, Female, Pit Bull Terrier
Good With: Kids and dogs
Description: "Meet Rosie. This little (and we mean little at only about 40#s) lady is a very special momma. Rosie was…" Learn more
---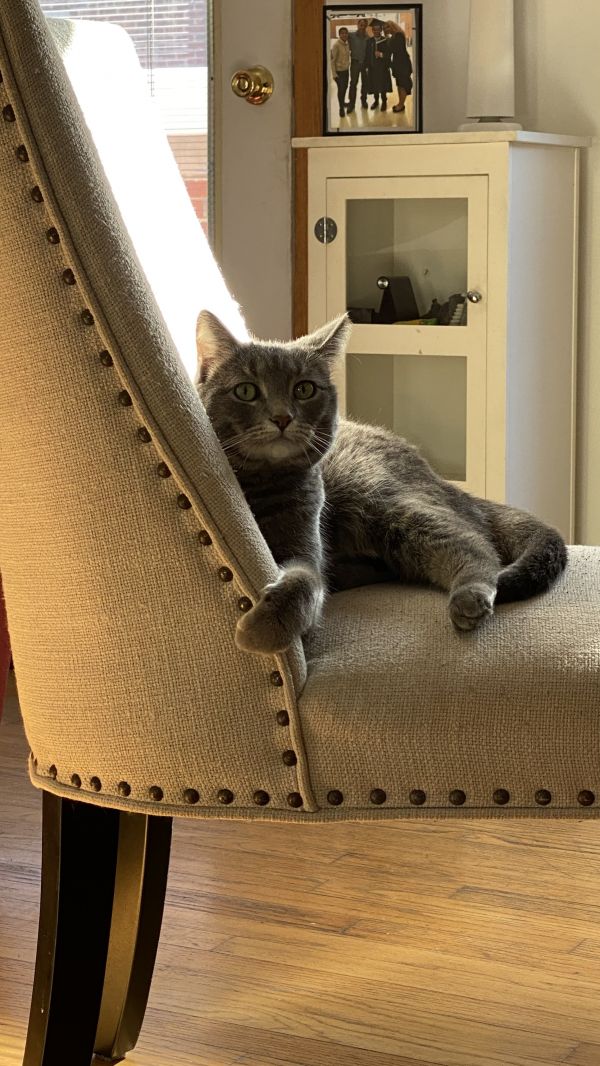 Name: Morgan
Species: Cat
Location: Family Furst, Chicago, IL
Age, Size, Sex, Breed: Adult, Large, Female, Domestic Short Hair
Good With: Cats
Description: "Morgan is a regal and quiet young lady. A bit shy but will come and cuddle next to you when…" Learn more
---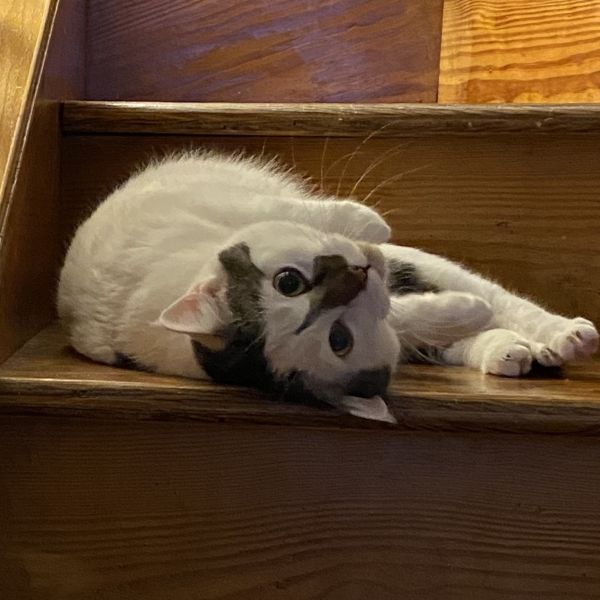 Name: Henry
Species: Cat
Location: Family Furst, Chicago, IL
Age, Size, Sex, Breed: Adult, Medium, Male, Domestic Short Hair
Good With: Kids and cats
Description: "Henry is a little shy at first, but once he gets to know you will come out and play. He…" Learn more
---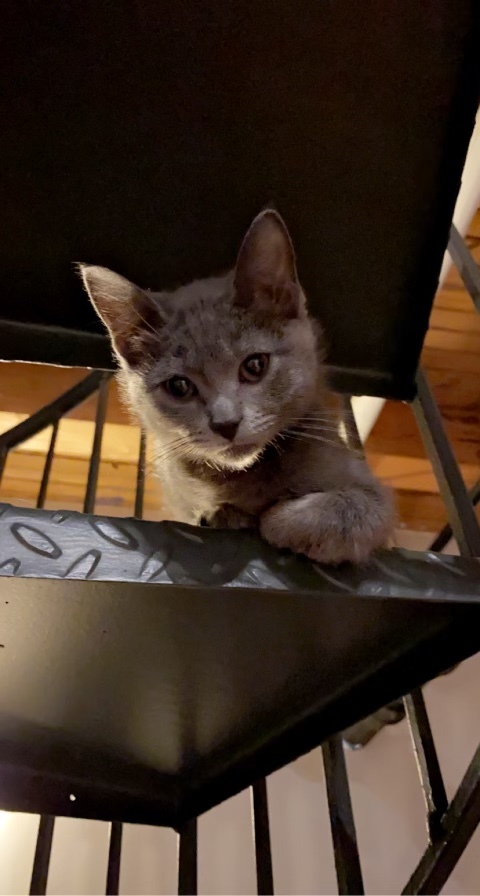 Name: Chloe
Species: Cat
Location: Family Furst, Chicago, IL
Age, Size, Sex, Breed: Baby, Medium, Female, Domestic Medium Hair
Good With: Kids, dogs and cats
Description: "Chloe is a beautiful gray kitten with the cutest black nose. She is a curious and playful girl, but truly…" Learn more
---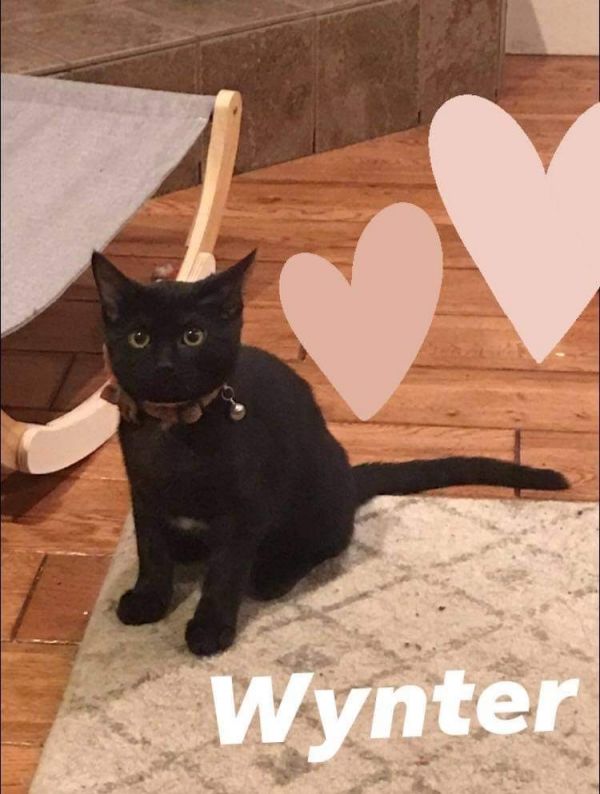 Name: Wynter
Species: Cat
Location: Wish Upon A Rescue, P.O.Box 356, Lockport, IL
Age, Size, Sex, Breed: Baby, Medium, Female, Domestic Short Hair
Good With: Cats
Description: "My name is Wynter. I absolutely love toys (the rolly ones with bells are the best)! I do need time…" Learn more
---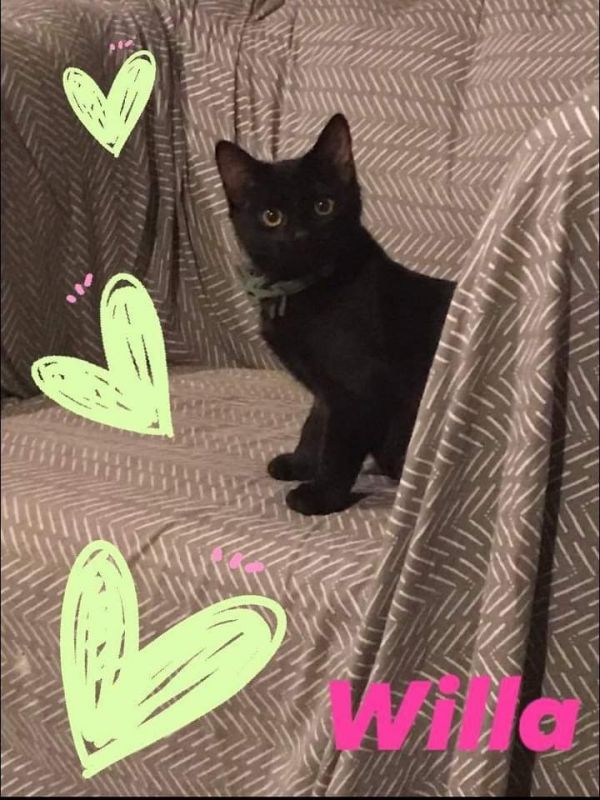 Name: Willa
Species: Cat
Location: Wish Upon A Rescue, P.O.Box 356, Lockport, IL
Age, Size, Sex, Breed: Baby, Small, Female, Domestic Short Hair
Good With: Cats
Description: "I'm little Willa! I'm a very curious albeit a cautious and sometimes shy kitty. I like to investigate new sounds…" Learn more
---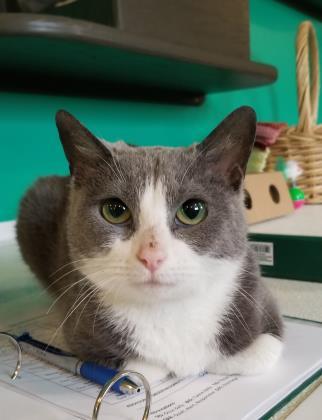 Name: Razzmatazz
Species: Cat
Location: Animal Care League, 1011 Garfield St, Oak Park, IL
Age, Size, Sex, Breed: Adult, Medium, Female, Domestic Short Hair
Description: "Age:2 1/2 years old Dog Sociability: No Cat Sociability: Prefers No – seems stressed by other cats in the foster…" Learn more
---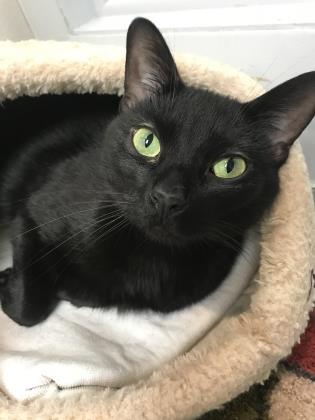 Name: Cam
Species: Cat
Location: Animal Care League, 1011 Garfield St, Oak Park, IL
Age, Size, Sex, Breed: Adult, Medium, Male, Domestic Short Hair
Description: "Age: 6-years-old Dog Sociability: No Cat Sociability: Prefers no Kid Compatibility: respectful 18+ Ideal living Situation: Loving & cat-savvy home…" Learn more
---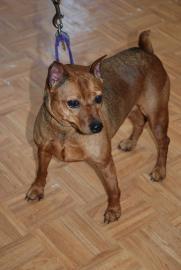 Name: Sparky
Species: Dog
Location: Animal Care League, 1011 Garfield St, Oak Park, IL
Age, Size, Sex, Breed: Senior, Small, Female, Miniature Pinscher
Good With: Kids, dogs and cats
Description: "Age: 14 years old Dog Sociability: Prefers to be only, but can co-exist if given space Cat Sociability: Can co-exist…" Learn more
---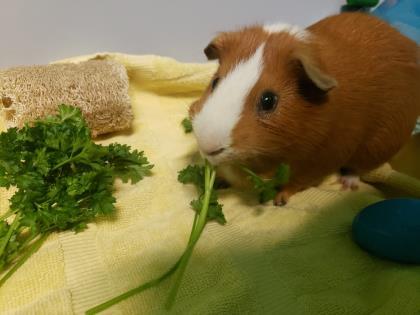 Name: Patch and Hobnob
Species: Guinea Pig
Location: Animal Care League, 1011 Garfield St, Oak Park, IL
Age, Size, Sex, Breed: Adult, Small, Male, Guinea Pig
Good With: Kids
Description: "Age: 3-years-old Bonded pair: Bonded w/ Hobnob Dog Sociability: Kept Separate Cat Sociability: kept Separate Kid Compatibility: respectful kids of…" Learn more
---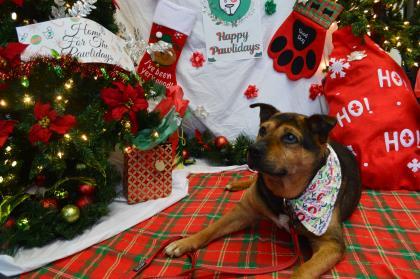 Name: Bill
Species: Dog
Location: Animal Care League, 1011 Garfield St, Oak Park, IL
Age, Size, Sex, Breed: Senior, Medium, Male, Shar-Pei Rottweiler Mix
Good With: Kids
Description: "Age: 10 years old Dog Sociability: No Cat Sociability: No Kid compatibility: Respectful all ages Ideal living Situation: Quiet home…" Learn more
---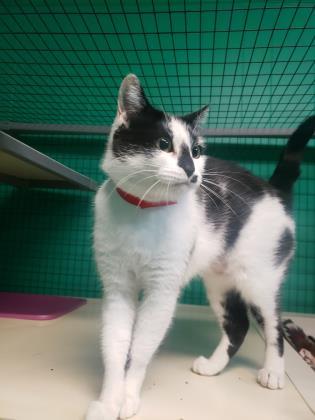 Name: Lady May
Species: Cat
Location: Animal Care League, 1011 Garfield St, Oak Park, IL
Age, Size, Sex, Breed: Adult, Medium, Female, Domestic Short Hair
Good With: Kids
Description: "Age: 2-years-old Dog Sociability: No Cat Sociability: No Kid Compatibility: respectful 10+ Ideal living Situation: Loving & cat-savvy home looking…" Learn more
---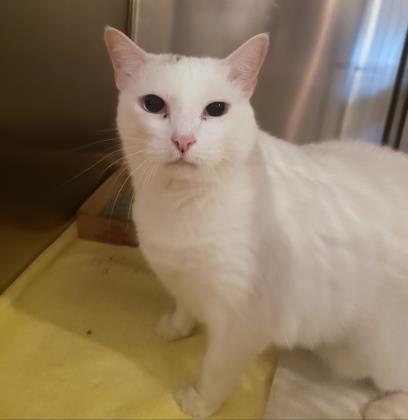 Name: Suzie Q
Species: Cat
Location: Animal Care League, 1011 Garfield St, Oak Park, IL
Age, Size, Sex, Breed: Senior, Large, Female, Domestic Short Hair
Good With: Kids
Description: "Age: 9-years-old Dog Sociability: No Cat Sociability: prefers no Kid Compatibility: respectful 12+ Ideal living Situation: Loving & cat-savvy home…" Learn more
---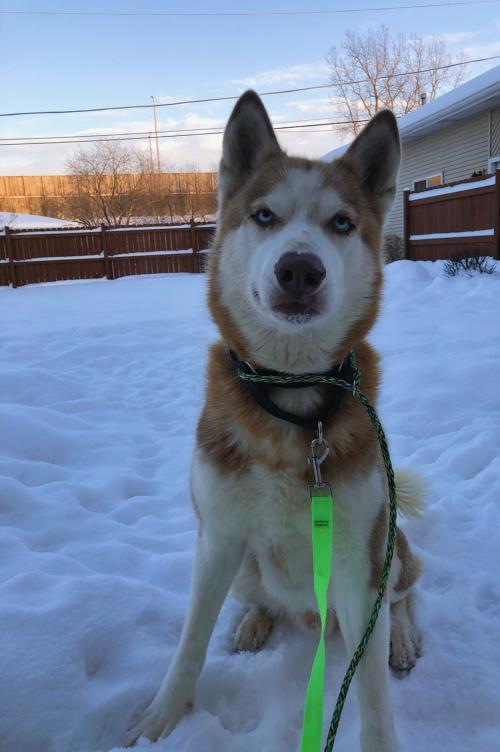 Name: Flame
Species: Dog
Location: Magnificent Mutts Rescue, Hillside, IL
Age, Size, Sex, Breed: Adult, Medium, Male, Husky
Good With: Dogs
Description: "***Thank you for your interest in Magnificent Mutts and Meows. We hope everyone is saying safe during this challenging time…." Learn more
---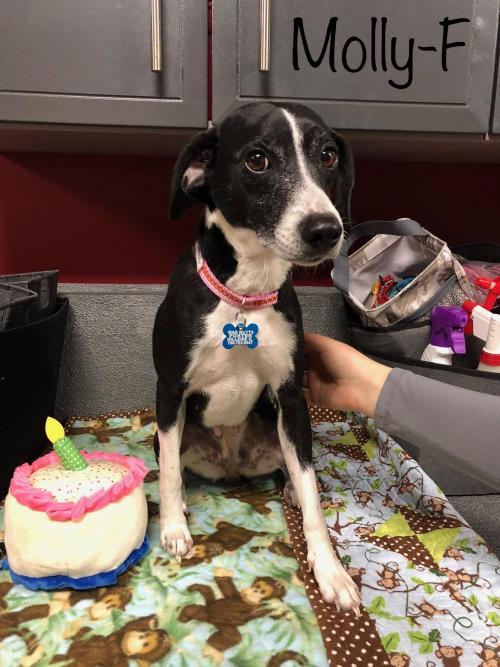 Name: Molly – pending
Species: Dog
Location: Magnificent Mutts Rescue, Hillside, IL
Age, Size, Sex, Breed: Young, Medium, Female, Hound
Good With: Dogs
Description: "***Thank you for your interest in Magnificent Mutts and Meows. We hope everyone is saying safe during this challenging time…." Learn more
---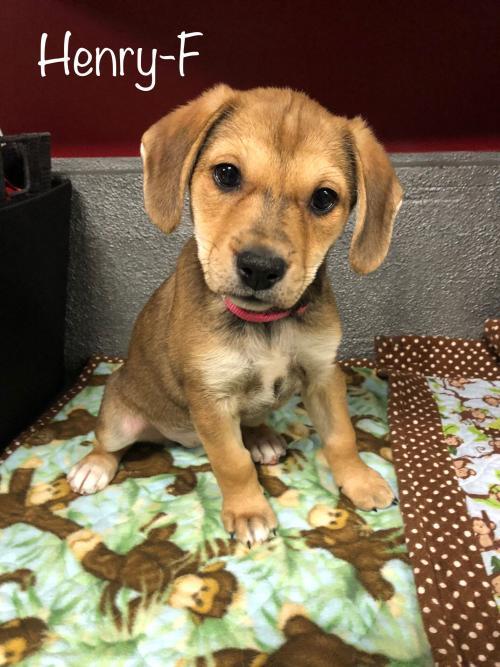 Name: Henry – pending
Species: Dog
Location: Magnificent Mutts Rescue, Hillside, IL
Age, Size, Sex, Breed: Baby, Medium, Female, Feist
Good With: Kids, dogs and cats
Description: "***Thank you for your interest in Magnificent Mutts and Meows. We hope everyone is saying safe during this challenging time…." Learn more
---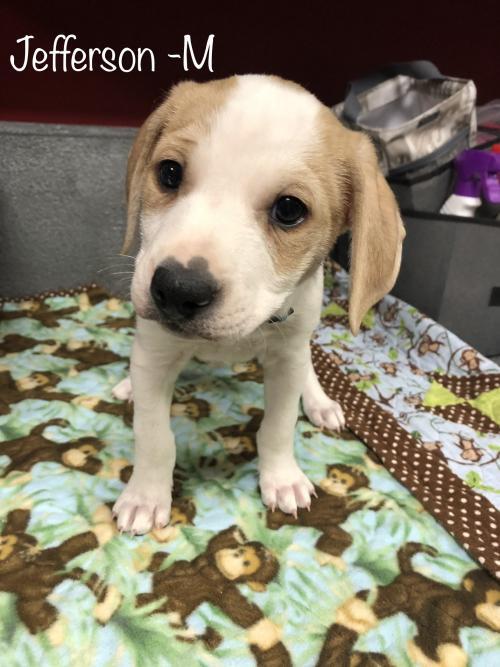 Name: Jefferson – pending
Species: Dog
Location: Magnificent Mutts Rescue, Hillside, IL
Age, Size, Sex, Breed: Baby, Medium, Male, Feist
Good With: Kids, dogs and cats
Description: "***Thank you for your interest in Magnificent Mutts and Meows. We hope everyone is saying safe during this challenging time…." Learn more
---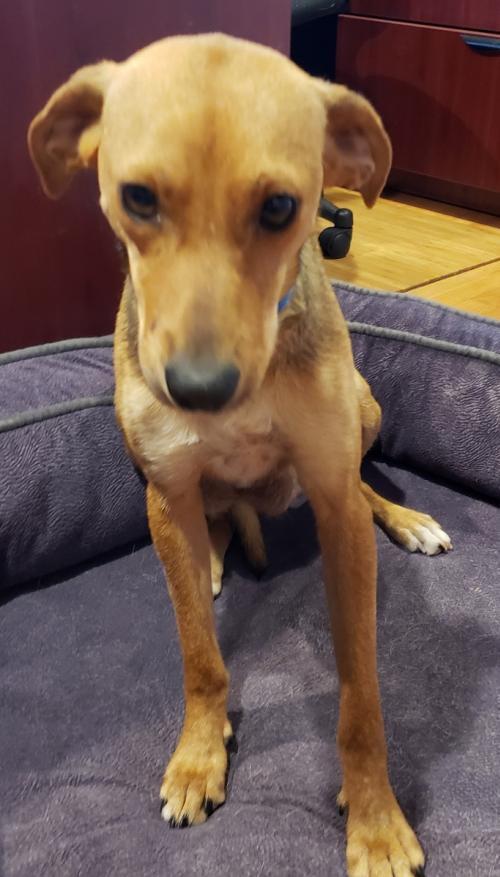 Name: Tilly
Species: Dog
Location: Magnificent Mutts Rescue, Hillside, IL
Age, Size, Sex, Breed: Adult, Medium, Female, Feist
Good With: Dogs
Description: "***Thank you for your interest in Magnificent Mutts and Meows. We hope everyone is saying safe during this challenging time…." Learn more
---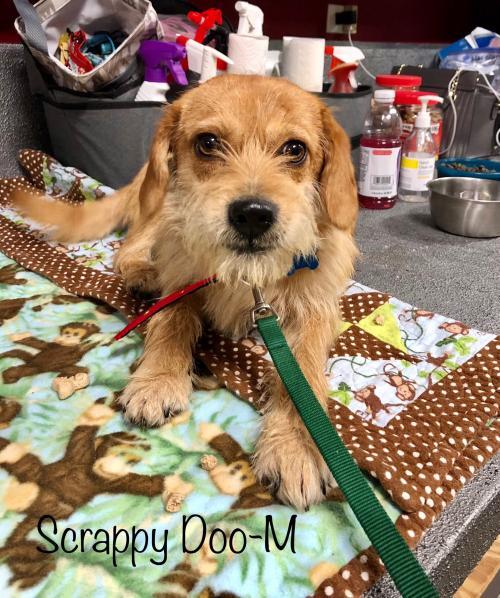 Name: Scrappy Doo – pending
Species: Dog
Location: Magnificent Mutts Rescue, Hillside, IL
Age, Size, Sex, Breed: Young, Medium, Male, Terrier
Good With: Dogs
Description: "***Thank you for your interest in Magnificent Mutts and Meows. We hope everyone is saying safe during this challenging time…." Learn more
---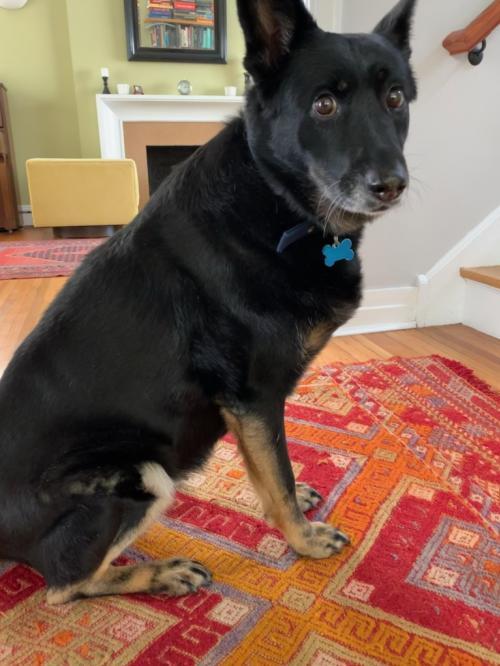 Name: Jessie
Species: Dog
Location: Magnificent Mutts Rescue, Hillside, IL
Age, Size, Sex, Breed: Adult, Large, Female, German Shepherd Dog
Good With: Kids
Description: "***Thank you for your interest in Magnificent Mutts and Meows. We hope everyone is saying safe during this challenging time…." Learn more
---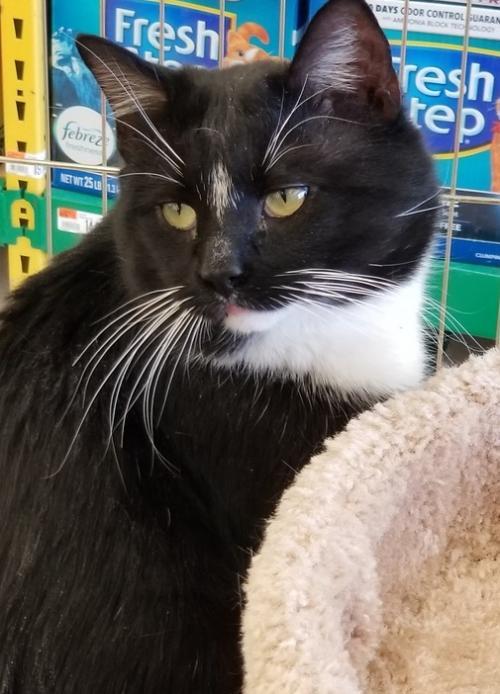 Name: Picasso — HANDSOME TUXEDO SWEETIE
Species: Cat
Location: Magnificent Mutts Rescue, Hillside, IL
Age, Size, Sex, Breed: Adult, Medium, Male, Domestic Short Hair Tuxedo Mix
Good With: Kids, dogs and cats
Description: "** Our Aurora-Naperville cats and kittens are back in the Petsmart locations – AND at Pet Supplies Plus in north…" Learn more
---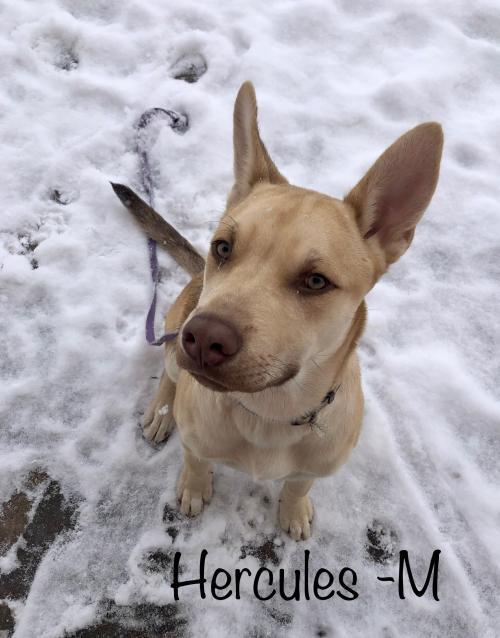 Name: Hercules
Species: Dog
Location: Magnificent Mutts Rescue, Hillside, IL
Age, Size, Sex, Breed: Young, Medium, Male, Husky Yellow Labrador Retriever Mix
Description: "***Thank you for your interest in Magnificent Mutts and Meows. We hope everyone is saying safe during this challenging time…." Learn more
---