Looking to add to your family and make a positive impact on the world at the same time? Perhaps it's time to adopt a pet! During the COVID-19 pandemic, facilities in the Frankfort area have dogs, cats and other pets ready and waiting to be adopted.
In the search for your new family pet, consider beginning at a local facility like Naws Humane Society, where Ziggy the dog is waiting patiently. If you aren't sure if you have time to take care of a pet year round, many shelters also offer opportunities to foster pets until they are placed in appropriate homes.
Need some help in your search? Patch and Petfinder have you covered. We round up a list each week of all the pets recently put up for adoption in your area. If you're a cat person, meet Ben, a Domestic Short Hair up for adoption. Or if dogs are more your thing, there are several great dogs available, too. Click on any listing for more information, or to start the adoption process.
Editor's note: This list was automatically generated using data compiled by Petfinder. Please report any errors or other feedback to [email protected]
Name: Ben
Species: Cat
Location: P Dot Aw Dot S Peoples Animal Welfare Society, 8301 West 191st Street, Tinley Park, IL
Age, Size, Sex, Breed: Baby, Medium, Male, Domestic Short Hair
Description: "*We are closed to the public for viewing. Please email [email protected] if you are interested in adopting. If you are…" Learn more
---
Name: Popcorn
Species: Dog
Location: P Dot Aw Dot S Peoples Animal Welfare Society, 8301 West 191st Street, Tinley Park, IL
Age, Size, Sex, Breed: Baby, Medium, Male, Pit Bull Terrier Mixed Breed Mix
Description: "*We are closed to the public for viewing. Please email [email protected] if you are interested in adopting. If you are…" Learn more
---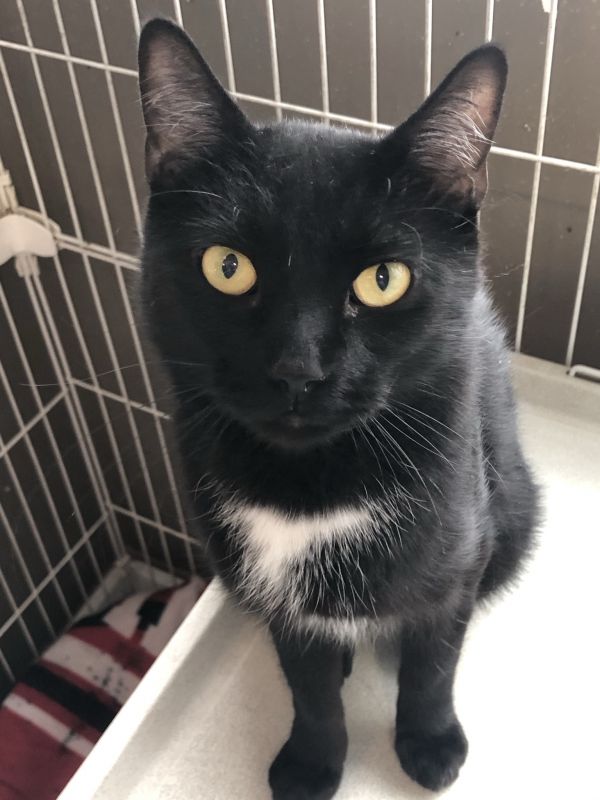 Name: Frijole
Species: Cat
Location: Naws Humane Society, 9981 W. 190th St., Suite A, Mokena, IL
Age, Size, Sex, Breed: Young, Medium, Male, Domestic Short Hair
Description: "Meet Frijole! He is a handsome young male that has quite a sad backstory. Frijole's owner passed away, and he…" Learn more
---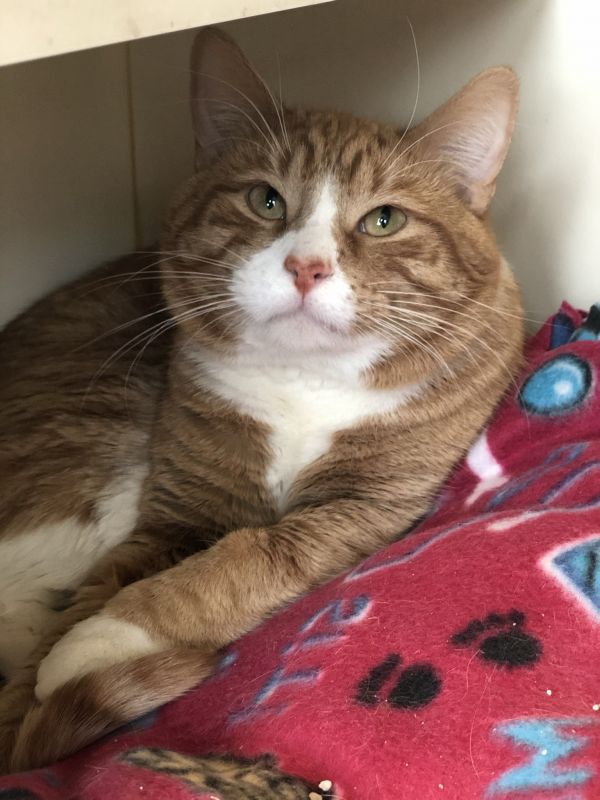 Name: Boots
Species: Cat
Location: Naws Humane Society, 9981 W. 190th St., Suite A, Mokena, IL
Age, Size, Sex, Breed: Adult, Medium, Male, Domestic Short Hair
Description: "Meet Boots! This handsome 1 1/2 year old boy is looking for a loving forever home. Spend a moment with…" Learn more
---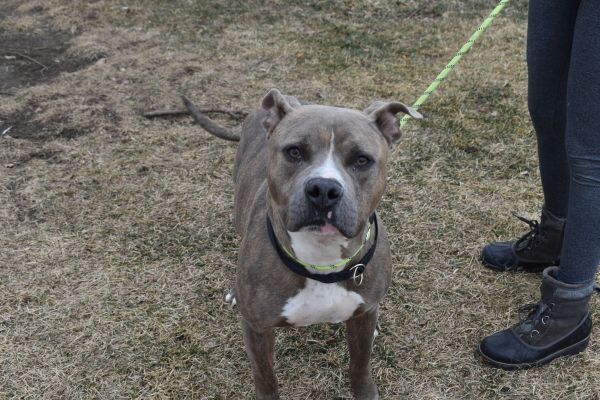 Name: Ziggy
Species: Dog
Location: Naws Humane Society, 9981 W. 190th St., Suite A, Mokena, IL
Age, Size, Sex, Breed: Adult, Large, Male, Terrier
Description: "Meet Ziggy! He is a large male terrier mix that is looking for a home. Ziggy has an outgoing and…" Learn more
---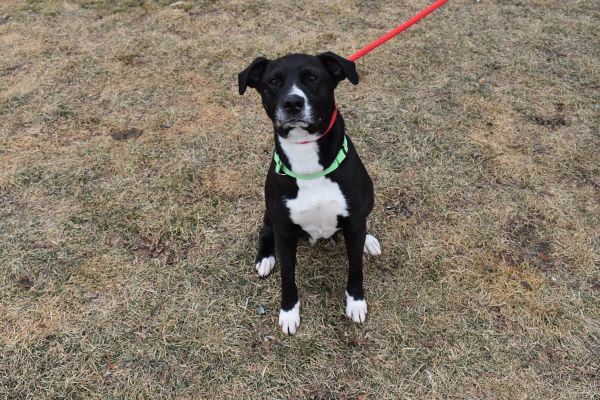 Name: Gem
Species: Dog
Location: Naws Humane Society, 9981 W. 190th St., Suite A, Mokena, IL
Age, Size, Sex, Breed: Adult, Medium, Female, Border Collie Labrador Retriever Mix
Description: "Gem is a beautiful 4 year old mixed breed female that is hoping to find a loving forever home. She…" Learn more
---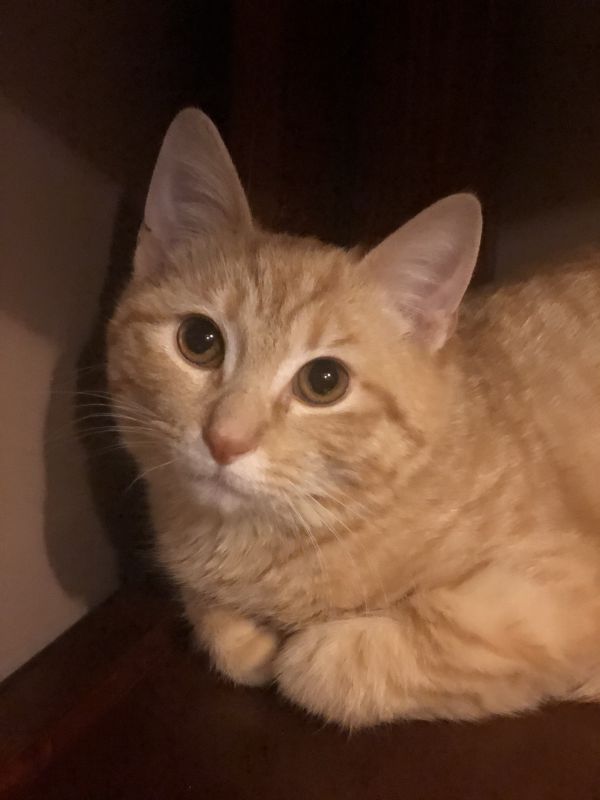 Name: Kevin
Species: Cat
Location: Naws Humane Society, 9981 W. 190th St., Suite A, Mokena, IL
Age, Size, Sex, Breed: Baby, Medium, Male, Domestic Short Hair
Description: "Meet Kevin! He is an adorable 4 1/2 month old male kitten that is looking for a patient and compassionate…" Learn more
---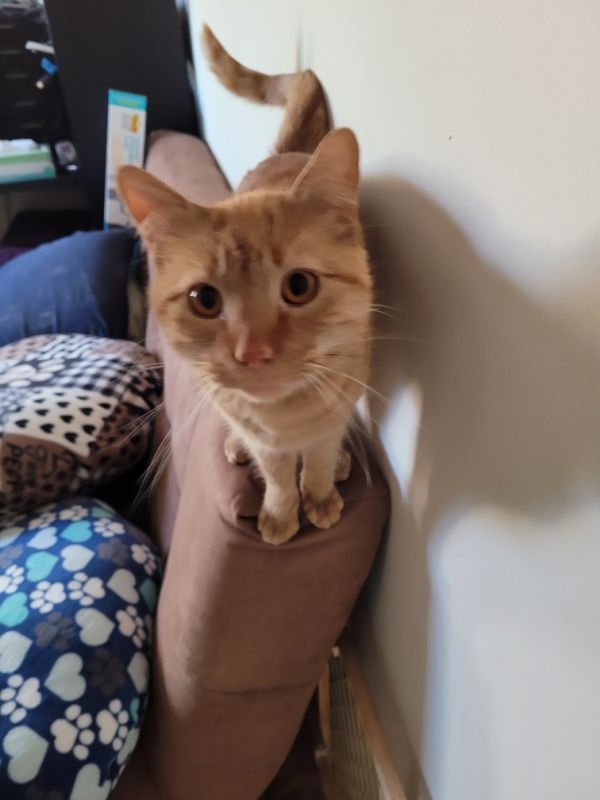 Name: Milo
Species: Cat
Location: Naws Humane Society, 9981 W. 190th St., Suite A, Mokena, IL
Age, Size, Sex, Breed: Adult, Medium, Male, Domestic Short Hair
Description: "Meet Milo! He is a friendly and outgoing male orange tabby that is looking for a loving home. Milo is…" Learn more
---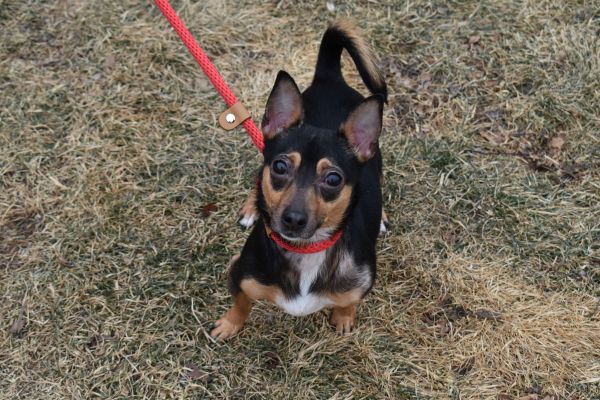 Name: Macaroni
Species: Dog
Location: Naws Humane Society, 9981 W. 190th St., Suite A, Mokena, IL
Age, Size, Sex, Breed: Adult, Small, Male, Rat Terrier
Description: "Meet Macaroni! He is a young male rat terrier mix that is looking for a forever home. He loves to…" Learn more
---
Name: Bellaluna
Species: Cat
Location: Naws Humane Society, 9981 W. 190th St., Suite A, Mokena, IL
Age, Size, Sex, Breed: Baby, Medium, Female, Domestic Short Hair
Description: "We are looking for the right family for this adorable little girl – Bellaluna. She is a beautiful 5 month…" Learn more
---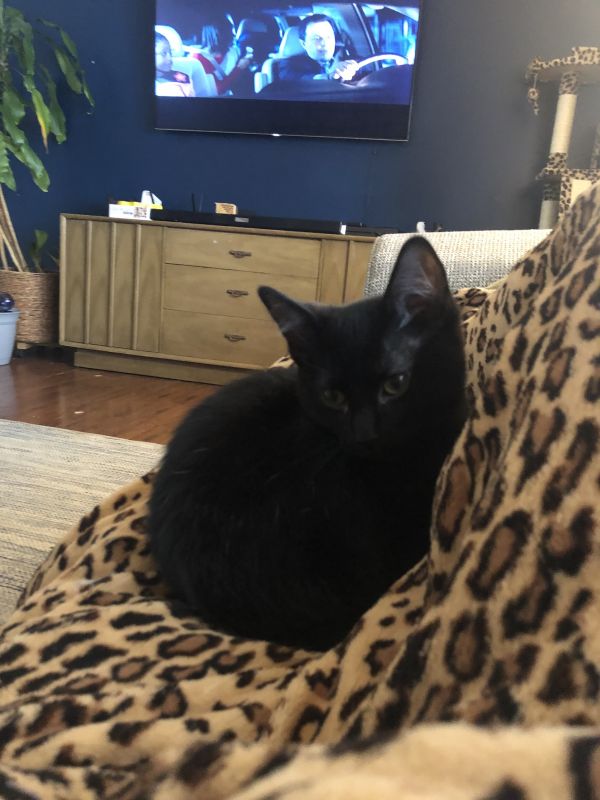 Name: Curious Black
Species: Cat
Location: Naws Humane Society, 9981 W. 190th St., Suite A, Mokena, IL
Age, Size, Sex, Breed: Baby, Medium, Male, Domestic Short Hair
Description: "Introducing Curious Black! This darling little male kitten is lucky to be alive – he was found in a sealed…" Learn more
---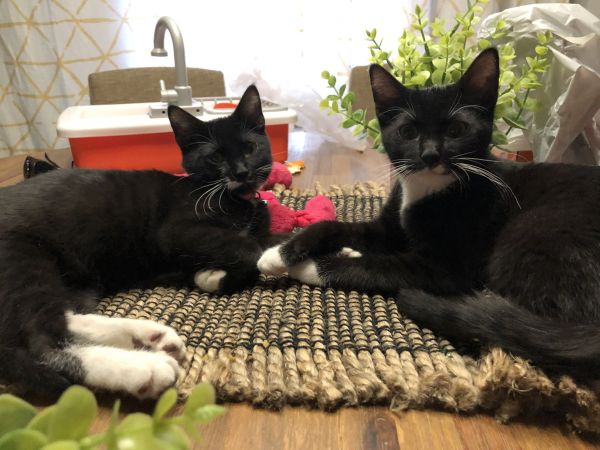 Name: Malfoy & Dobby
Species: Cat
Location: Naws Humane Society, 9981 W. 190th St., Suite A, Mokena, IL
Age, Size, Sex, Breed: Baby, Medium, Male, Domestic Short Hair
Description: "Please meet Malfoy and Dobby! These adorable brothers are lucky to be alive – they were found in a sealed…" Learn more
---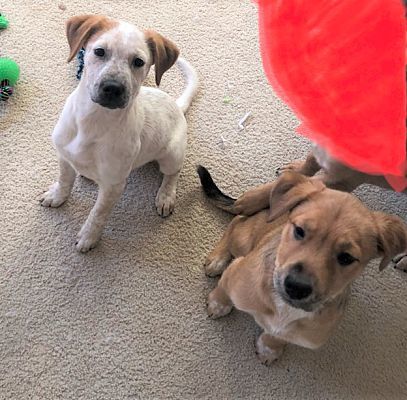 Name: Cash
Species: Dog
Location: Treasured Animal Rescue Inc, New Lenox, IL
Age, Size, Sex, Breed: Baby, Large, Female, Cattle Dog
Good With: Kids, dogs and cats
Description: "Hello, my name is Cash and I am here with my sister. I am the pretty, tan one! I am…" Learn more
---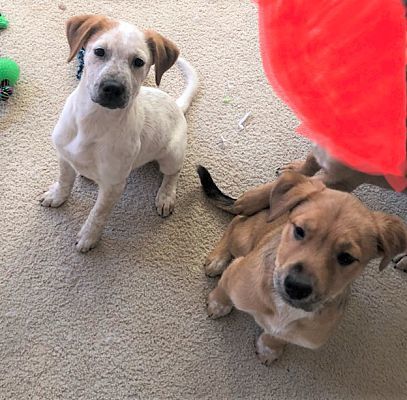 Name: Pluto
Species: Dog
Location: Treasured Animal Rescue Inc, New Lenox, IL
Age, Size, Sex, Breed: Baby, Large, Female, Cattle Dog
Good With: Kids, dogs and cats
Description: "Hello, my name is Pluto and I am here with my Best Friend – my sister! I am the pretty…" Learn more
---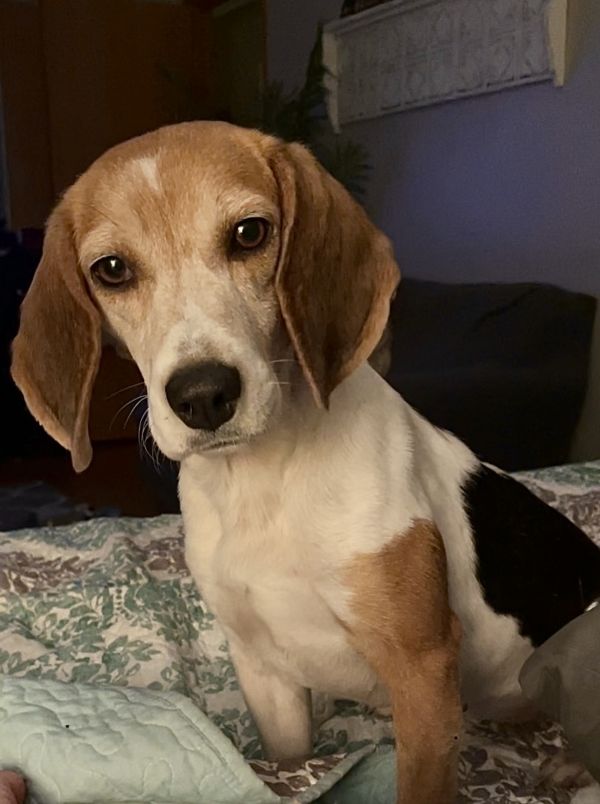 Name: Jill
Species: Dog
Location: Half Way Home Animal Rescue, Orland Park, IL
Age, Size, Sex, Breed: Adult, Small, Female, Cattle Dog Hound Mix
Good With: Kids, dogs and cats
Description: "Please email [email protected] for questions or to see our rules and to download the Required Application www.hwhanimalrescue.com Jill is an…" Learn more
---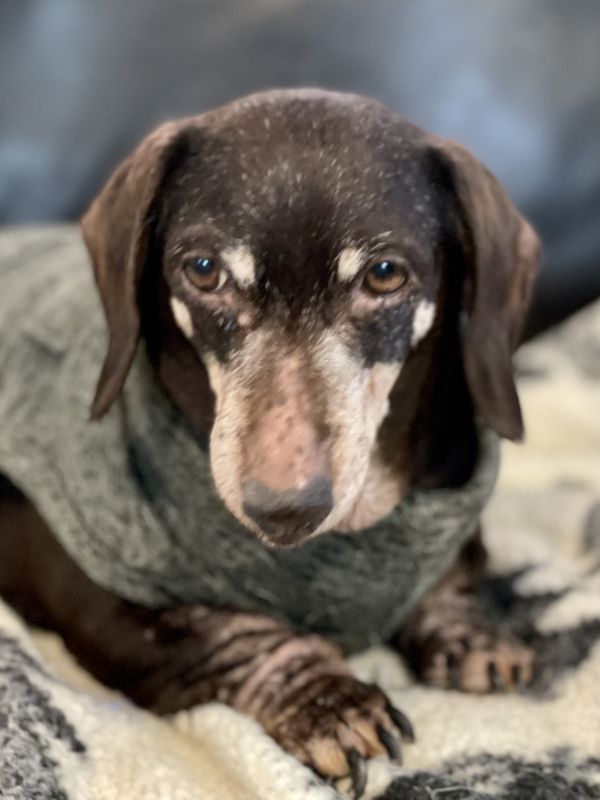 Name: London
Species: Dog
Location: Half Way Home Animal Rescue, Orland Park, IL
Age, Size, Sex, Breed: Senior, Small, Female, Dachshund
Good With: Kids, dogs and cats
Description: "Please email [email protected] for questions or to see our rules and to download the Required Application www.hwhanimalrescue.com Meet the sweetest…" Learn more
---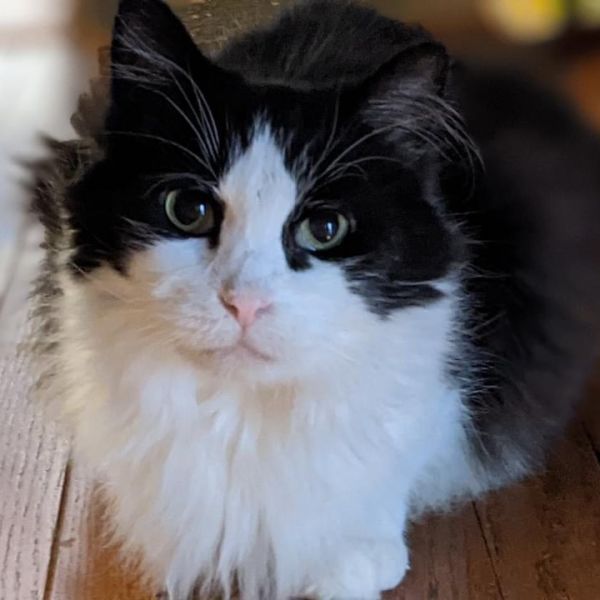 Name: Fritz
Species: Cat
Location: Half Way Home Animal Rescue, Orland Park, IL
Age, Size, Sex, Breed: Adult, Medium, Male, Domestic Long Hair Tuxedo Mix
Good With: Kids and cats
Description: "Visit www.hwhanimalrescue.com to download the REQUIRED application If approved to adoption – Must be able to pick up locally (We…" Learn more
---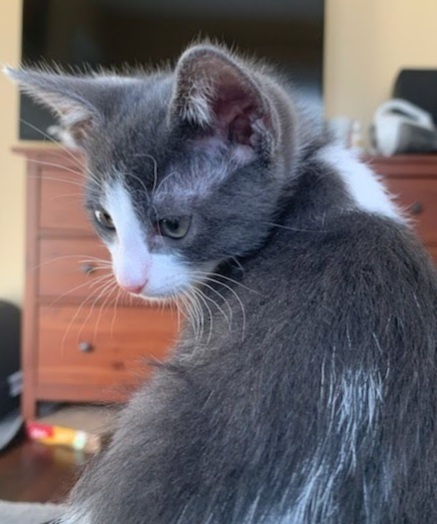 Name: Tross
Species: Cat
Location: Feline Fine Cat Rescue, Homer Glen, IL
Age, Size, Sex, Breed: Baby, Small, Male, Domestic Short Hair
Good With: Kids and cats
Description: "Tross and his brothers (Trinity, Pierre and Duke) came all the way from Louisiana to find their forever homes! These…" Learn more
---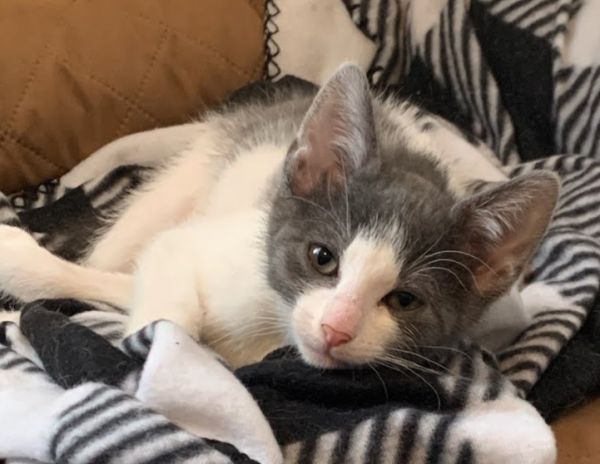 Name: Duke
Species: Cat
Location: Feline Fine Cat Rescue, Homer Glen, IL
Age, Size, Sex, Breed: Baby, Small, Male, Domestic Short Hair
Good With: Kids and cats
Description: "Duke and his brothers (Trinity, Pierre and Tross) came all the way from Louisiana to find their forever homes! These…" Learn more
---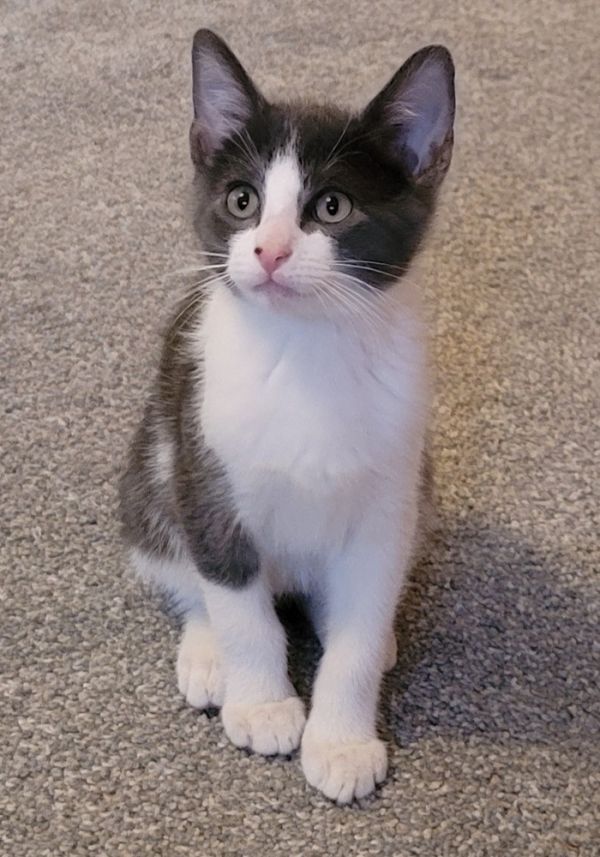 Name: Trinity
Species: Cat
Location: Feline Fine Cat Rescue, Homer Glen, IL
Age, Size, Sex, Breed: Baby, Small, Male, Domestic Short Hair
Good With: Kids and cats
Description: "Trinity and his brothers (Tross, Pierre and Duke) came all the way from Louisiana to find their forever homes! These…" Learn more
---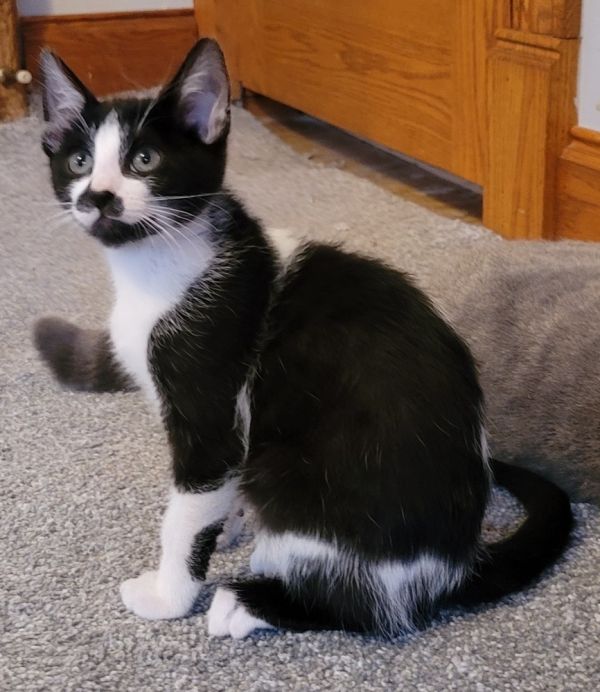 Name: Pierre
Species: Cat
Location: Feline Fine Cat Rescue, Homer Glen, IL
Age, Size, Sex, Breed: Baby, Small, Male, Domestic Short Hair
Good With: Kids and cats
Description: "Pierre and his brothers (Trinity, Tross and Duke) came all the way from Louisiana to find their forever homes! These…" Learn more
---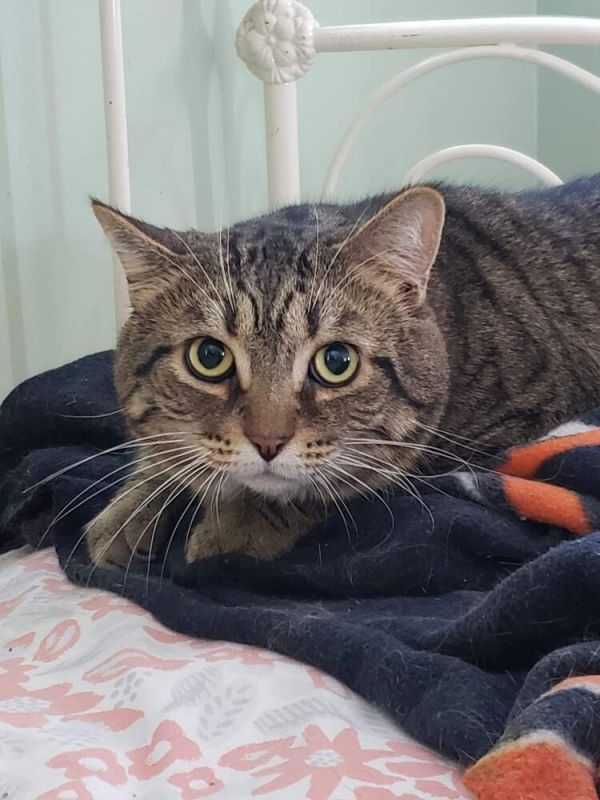 Name: Cookie Monster
Species: Cat
Location: Feline Fine Cat Rescue, Homer Glen, IL
Age, Size, Sex, Breed: Adult, Large, Male, Domestic Short Hair
Good With: Kids and cats
Description: "Cookie Monster is anything BUT a monster (unless you consider his sheer size – a whopping 22 pounds!), but he…" Learn more
---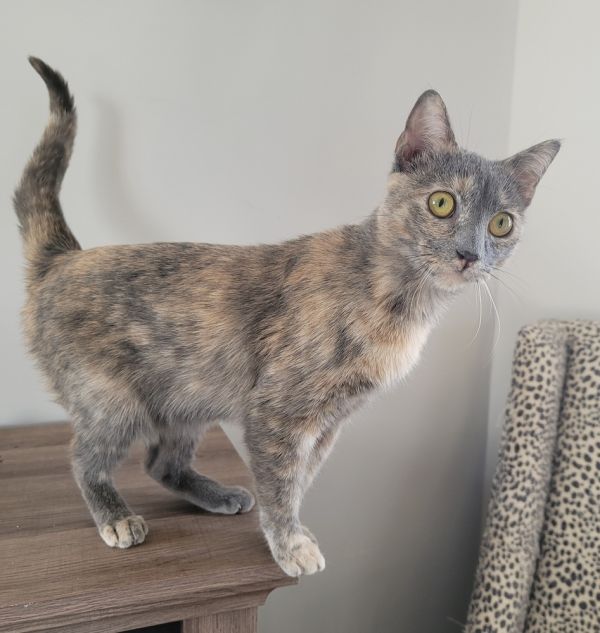 Name: Gabby
Species: Cat
Location: Feline Fine Cat Rescue, Homer Glen, IL
Age, Size, Sex, Breed: Baby, Small, Female, Domestic Short Hair
Good With: Kids and cats
Description: "Gabby is named so due to her chatty nature. She's estimated to be around 9 months and is full of…" Learn more
---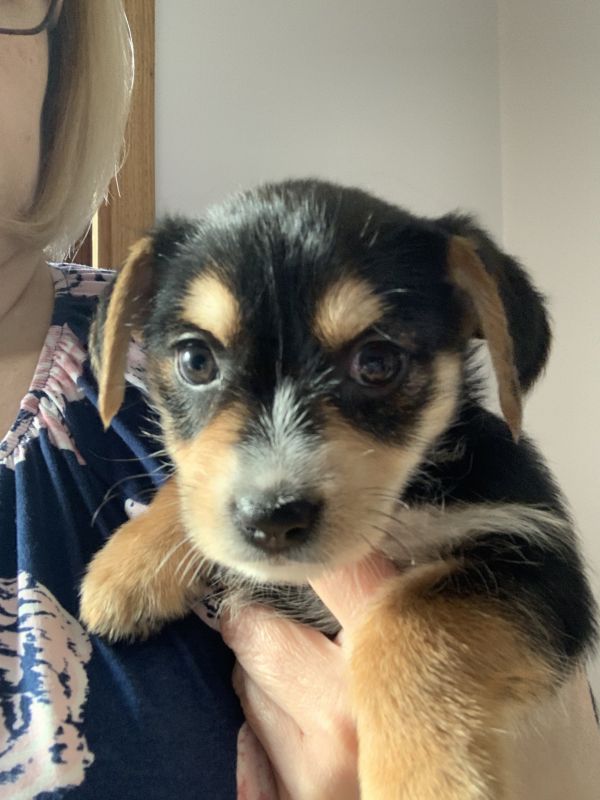 Name: Bleu
Species: Dog
Location: Grahamville Rescue And Sanctuary, Joliet, IL
Age, Size, Sex, Breed: Baby, Medium, Female, Shepherd
Good With: Kids, dogs and cats
Description: "Bleu is an 8 week old puppy in search of her forever home. She is a petite little girl and…" Learn more
---
Name: Catalie Portman
Species: Cat
Location: South Suburban Humane Society, 1103 West End Avenue, Chicago Heights, IL
Age, Size, Sex, Breed: Young, Small, Female, Domestic Short Hair
---
Name: Catt Damon
Species: Cat
Location: South Suburban Humane Society, 1103 West End Avenue, Chicago Heights, IL
Age, Size, Sex, Breed: Young, Small, Male, Domestic Short Hair
---
Name: Colt
Species: Cat
Location: South Suburban Humane Society, 1103 West End Avenue, Chicago Heights, IL
Age, Size, Sex, Breed: Young, Medium, Male, Domestic Medium Hair Domestic Short Hair Mix
---
Name: Catrick Swayze
Species: Cat
Location: South Suburban Humane Society, 1103 West End Avenue, Chicago Heights, IL
Age, Size, Sex, Breed: Young, Large, Male, Domestic Short Hair
---
Name: Alex
Species: Dog
Location: South Suburban Humane Society, 1103 West End Avenue, Chicago Heights, IL
Age, Size, Sex, Breed: Adult, Large, Male, Siberian Husky
Description: "Alex is currently living with a volunteer foster family. Fill out this form https://forms.gle/pj317JttC7s38ibQA if you are interested in meeting…" Learn more
---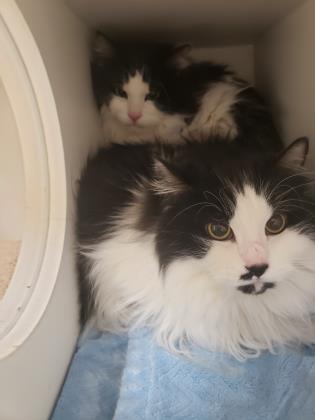 Name: Max
Species: Cat
Location: South Suburban Humane Society, 1103 West End Avenue, Chicago Heights, IL
Age, Size, Sex, Breed: Senior, Large, Male, Domestic Long Hair Domestic Short Hair Mix
Description: "Bonded to Oreo" Learn more
---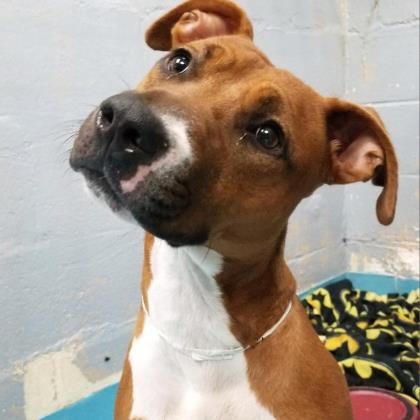 Name: Abby
Species: Dog
Location: South Suburban Humane Society, 1103 West End Avenue, Chicago Heights, IL
Age, Size, Sex, Breed: Adult, Medium, Female, Pit Bull Terrier Mixed Breed Mix
---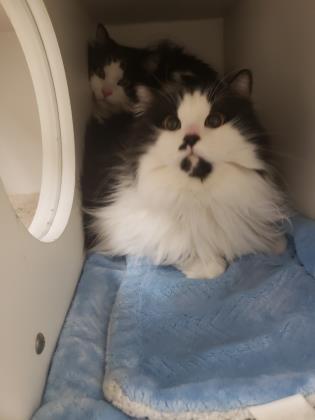 Name: Oreo
Species: Cat
Location: South Suburban Humane Society, 1103 West End Avenue, Chicago Heights, IL
Age, Size, Sex, Breed: Senior, Large, Male, Domestic Long Hair Domestic Short Hair Mix
Description: "Bonded to Max" Learn more
---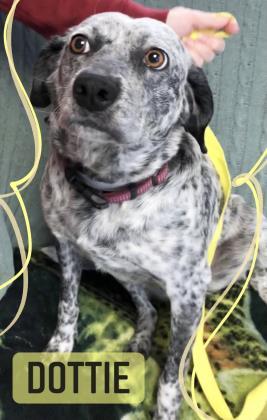 Name: Dottie
Species: Dog
Location: South Suburban Humane Society, 1103 West End Avenue, Chicago Heights, IL
Age, Size, Sex, Breed: Adult, Medium, Female, Cattle Dog Mixed Breed Mix
Description: "Dottie is currently living with a volunteer foster family. Fill out this form https://forms.gle/pj317JttC7s38ibQA if you are interested in meeting…" Learn more
---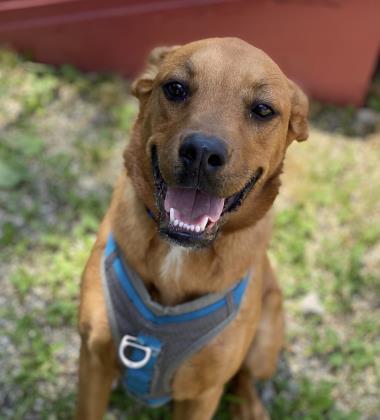 Name: Missy
Species: Dog
Location: South Suburban Humane Society, 1103 West End Avenue, Chicago Heights, IL
Age, Size, Sex, Breed: Young, Medium, Female, Redbone Coonhound Boxer Mix
Description: "Hi I'm Missy!! I'm a super active gal looking for her forever home to run free in! I love playing…" Learn more
---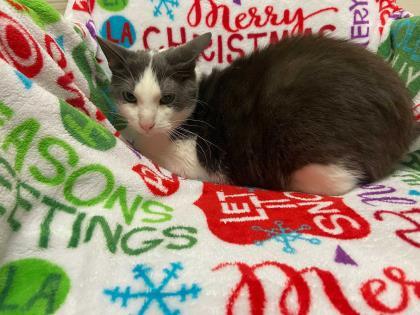 Name: Poppy
Species: Cat
Location: South Suburban Humane Society, 1103 West End Avenue, Chicago Heights, IL
Age, Size, Sex, Breed: Adult, Medium, Male, Domestic Short Hair
Description: "BONDED WITH MARKIE Looking for a pair of cool dudes to come crash at your place? We'd be the hit…" Learn more
---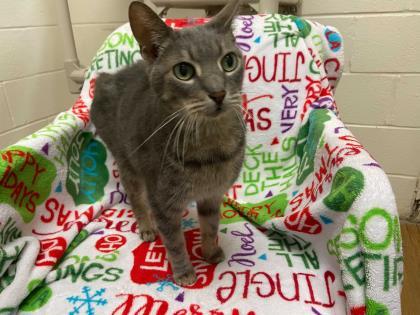 Name: Markie
Species: Cat
Location: South Suburban Humane Society, 1103 West End Avenue, Chicago Heights, IL
Age, Size, Sex, Breed: Senior, Medium, Male, Domestic Short Hair
Description: "Looking for a pair of cool dudes to come crash at your place? We'd be the hit of the party!…" Learn more
---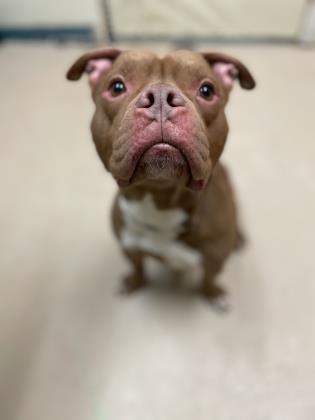 Name: Terrence
Species: Dog
Location: South Suburban Humane Society, 1103 West End Avenue, Chicago Heights, IL
Age, Size, Sex, Breed: Adult, Large, Male, Pit Bull Terrier Mixed Breed Mix
---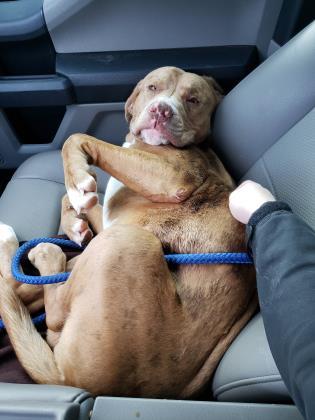 Name: Thor
Species: Dog
Location: South Suburban Humane Society, 1103 West End Avenue, Chicago Heights, IL
Age, Size, Sex, Breed: Adult, Medium, Male, Catahoula Leopard Dog Mixed Breed Mix
Description: "Thor is currently living with a volunteer foster family. Fill out this form https://forms.gle/pj317JttC7s38ibQA if you are interested in meeting…" Learn more
---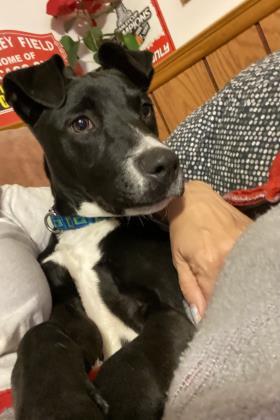 Name: Zena
Species: Dog
Location: South Suburban Humane Society, 1103 West End Avenue, Chicago Heights, IL
Age, Size, Sex, Breed: Young, Small, Female, Retriever Mixed Breed Mix
Description: "Hi! I'm Zena! I'm a floppy eared puppy ready for a forever home! I'm currently in a foster home and…" Learn more
---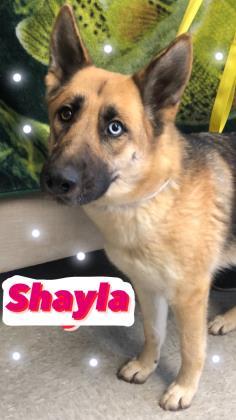 Name: Shayla
Species: Dog
Location: South Suburban Humane Society, 1103 West End Avenue, Chicago Heights, IL
Age, Size, Sex, Breed: Adult, Large, Female, German Shepherd Dog Siberian Husky Mix
Description: "Hi I'm Shayla! I'm a beautiful shephard/husky mix who gets along with people and other animals! I love to run…" Learn more
---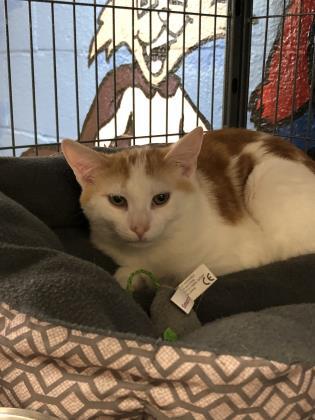 Name: Plankton
Species: Cat
Location: South Suburban Humane Society, 1103 West End Avenue, Chicago Heights, IL
Age, Size, Sex, Breed: Baby, Small, Male, Domestic Short Hair
Description: "My name is Plankton. I am an independent kitty, who loves to play with my toy mice. I can be…" Learn more
---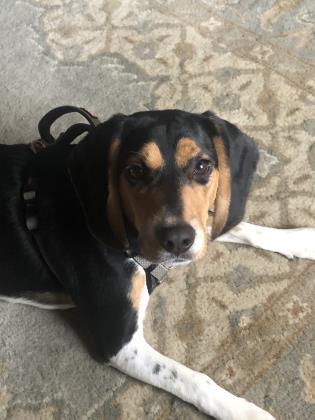 Name: Jackson
Species: Dog
Location: South Suburban Humane Society, 1103 West End Avenue, Chicago Heights, IL
Age, Size, Sex, Breed: Young, Medium, Male, Beagle
Description: "Hi I'm Jackson! I'm a floppy-eared, young beagle looking for a forever home! I'm currently living with a foster family…" Learn more
---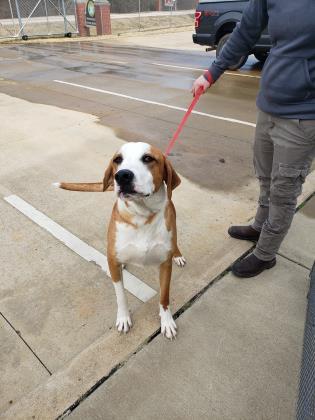 Name: Wayne
Species: Dog
Location: South Suburban Humane Society, 1103 West End Avenue, Chicago Heights, IL
Age, Size, Sex, Breed: Adult, Large, Male, Mixed Breed
---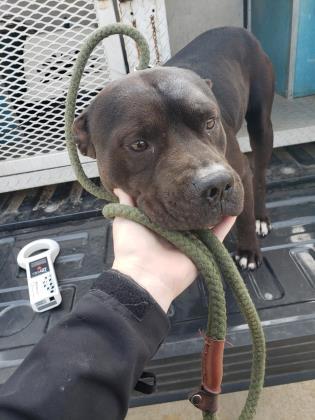 Name: Georgie
Species: Dog
Location: South Suburban Humane Society, 1103 West End Avenue, Chicago Heights, IL
Age, Size, Sex, Breed: Adult, Medium, Male, Mixed Breed
---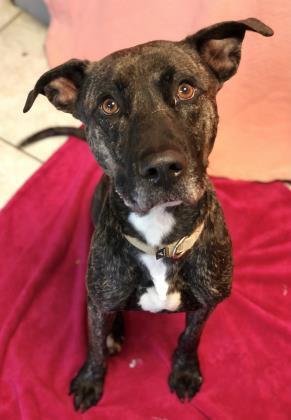 Name: Tango
Species: Dog
Location: South Suburban Humane Society, 1103 West End Avenue, Chicago Heights, IL
Age, Size, Sex, Breed: Adult, Large, Male, Pit Bull Terrier Mixed Breed Mix
---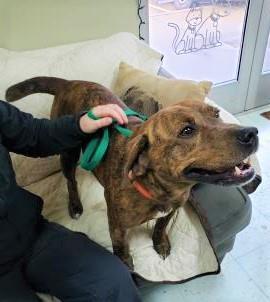 Name: Copper
Species: Dog
Location: South Suburban Humane Society, 1103 West End Avenue, Chicago Heights, IL
Age, Size, Sex, Breed: Adult, Medium, Male, Hound Mixed Breed Mix
Description: "Hi! What's your name? Mine's Copper. I'm a hound dog! My foster family describes me as sweet, loving, chill, and…" Learn more
---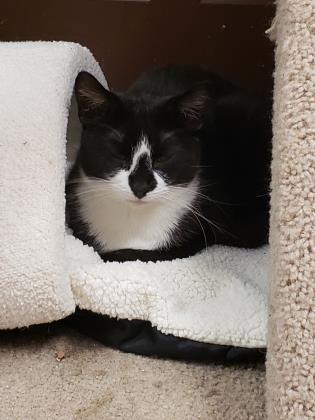 Name: Gigi
Species: Cat
Location: South Suburban Humane Society, 1103 West End Avenue, Chicago Heights, IL
Age, Size, Sex, Breed: Young, Medium, Female, Domestic Short Hair
---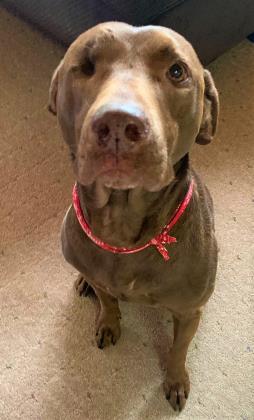 Name: Omega
Species: Dog
Location: South Suburban Humane Society, 1103 West End Avenue, Chicago Heights, IL
Age, Size, Sex, Breed: Senior, Medium, Female, Labrador Retriever Mixed Breed Mix
Description: "Hi! My name is Omega and I'm a one-eyed wonder. I have been through a lot and while it is…" Learn more
---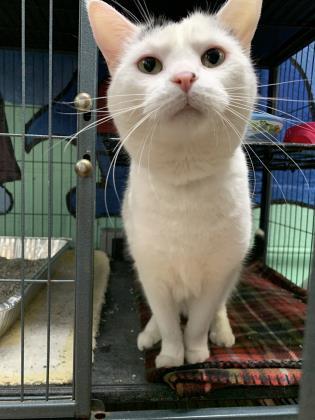 Name: Forest
Species: Cat
Location: South Suburban Humane Society, 1103 West End Avenue, Chicago Heights, IL
Age, Size, Sex, Breed: Adult, Medium, Male, Domestic Short Hair
---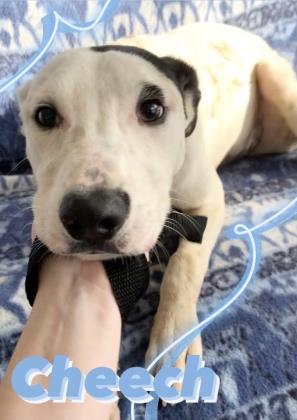 Name: Cheech
Species: Dog
Location: South Suburban Humane Society, 1103 West End Avenue, Chicago Heights, IL
Age, Size, Sex, Breed: Adult, Medium, Male, Labrador Retriever Pointer Mix
Description: "Hi, I'm Cheech! I'm a young dog patiently waiting to find my forever home! I'm currently living with a foster…" Learn more
---
Name: Sarge
Species: Dog
Location: South Suburban Humane Society, 1103 West End Avenue, Chicago Heights, IL
Age, Size, Sex, Breed: Adult, Large, Male, Labrador Retriever Pit Bull Terrier Mix
---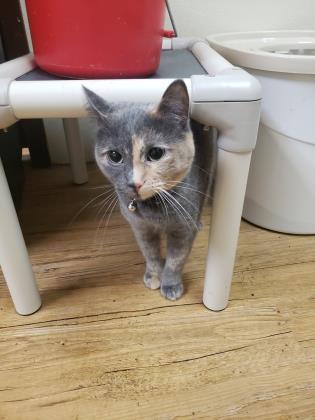 Name: Cookie
Species: Cat
Location: South Suburban Humane Society, 1103 West End Avenue, Chicago Heights, IL
Age, Size, Sex, Breed: Adult, Medium, Female, Domestic Short Hair
Description: "My name is Cookie and I am not your average macaroon. Yes I am sweet, but I am also sassy…." Learn more
---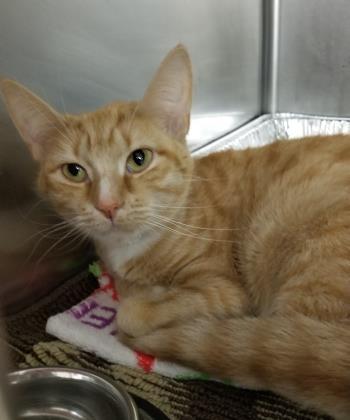 Name: Ellie
Species: Cat
Location: South Suburban Humane Society, 1103 West End Avenue, Chicago Heights, IL
Age, Size, Sex, Breed: Adult, Medium, Female, Domestic Short Hair
---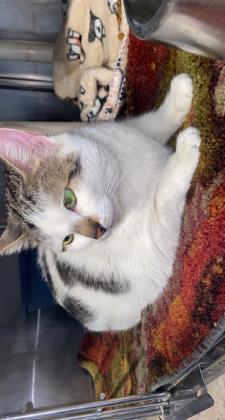 Name: Roger
Species: Cat
Location: South Suburban Humane Society, 1103 West End Avenue, Chicago Heights, IL
Age, Size, Sex, Breed: Adult, Extra Large, Male, Domestic Short Hair
---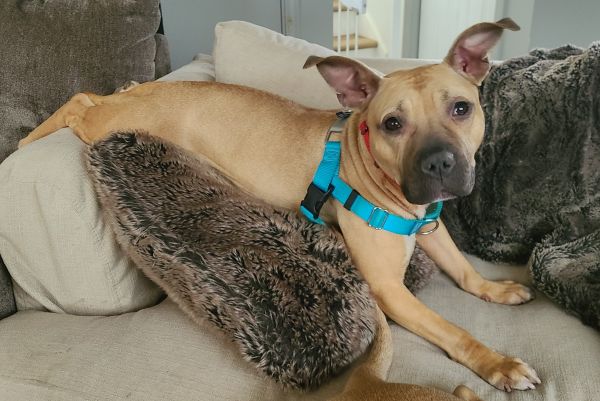 Name: Fig
Species: Dog
Location: Its A Pittie Rescue, PO Box 383, Peotone, IL
Age, Size, Sex, Breed: Young, Medium, Female, Pit Bull Terrier
Good With: Kids and dogs
Description: "Hi and thanks for checking out my profile! My name is Fig and since It's A Pittie saved me, I…" Learn more
---