Want to add to your family and make a positive impact on the Bradenton community at the same time? Then you should consider adopting a pet from a local shelter or organization. Amid the ongoing coronavirus pandemic, facilities have dogs, cats and other animals ready and waiting for someone to take them home.
There are thousands of dogs, cats and other animals of all ages without a home throughout Florida — many of whom are located not too far from you. In the search for an adorable new friend, consider beginning at a local adoption center like Humane Society Of Manatee County, where Fig the cat is waiting patiently. If you aren't sure if you have time to take care of a pet year round, many shelters also offer opportunities to foster pets until they are placed in permanent homes.
Here at Patch, with a little help from our friends at Petfinder, we round up a list each week of all the pets recently put up for adoption in your area. If you're a cat person, meet Skitter, an Extra-Toes Cat / Hemingway Polydactyl mix up for adoption. If dogs are more your thing, there are several great dogs available, too. Click on any listing for more information, or to start the adoption process.
Editor's note: This list was automatically generated using data compiled by Petfinder. Please report any errors or other feedback to [email protected]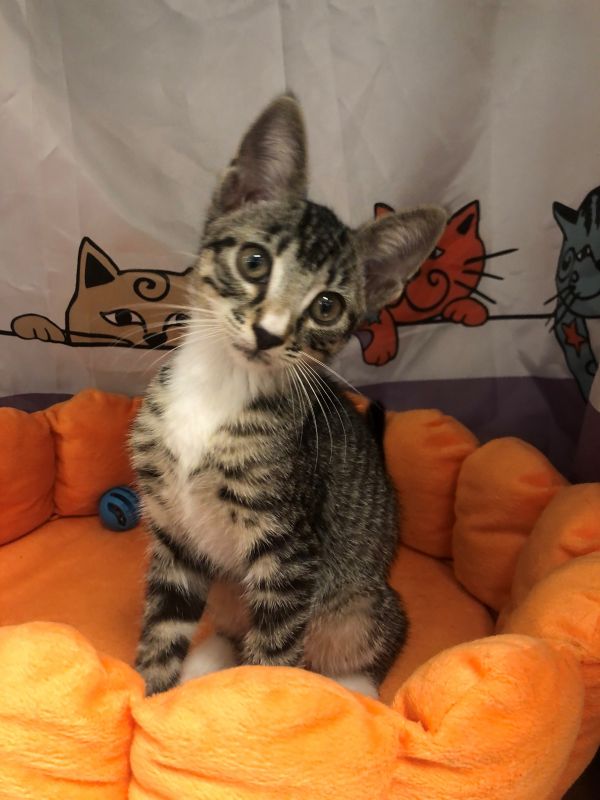 Name: Skitter
Species: Cat
Location: Rescue One Until There Are None, Sarasota, FL
Age, Size, Sex, Breed: Baby, Medium, Male, Extra-Toes Cat / Hemingway Polydactyl Tabby Mix
Good With: Cats
Description: "COURTESY LISTING: Adoption fee $225.00 If you'd like to adopt please email [email protected] or [email protected] Call or Text 941-320-2220 or…" Learn more
---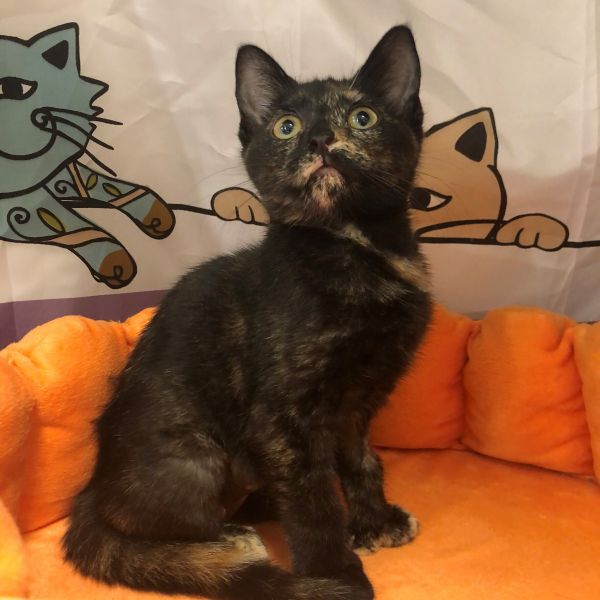 Name: Sookie
Species: Cat
Location: Rescue One Until There Are None, Sarasota, FL
Age, Size, Sex, Breed: Baby, Medium, Female, Extra-Toes Cat / Hemingway Polydactyl Dilute Calico Mix
Good With: Cats
Description: "COURTESY LISTING: Adoption fee $225.00 If you'd like to adopt please email [email protected] or [email protected] Call or Text 941-320-2220 or…" Learn more
---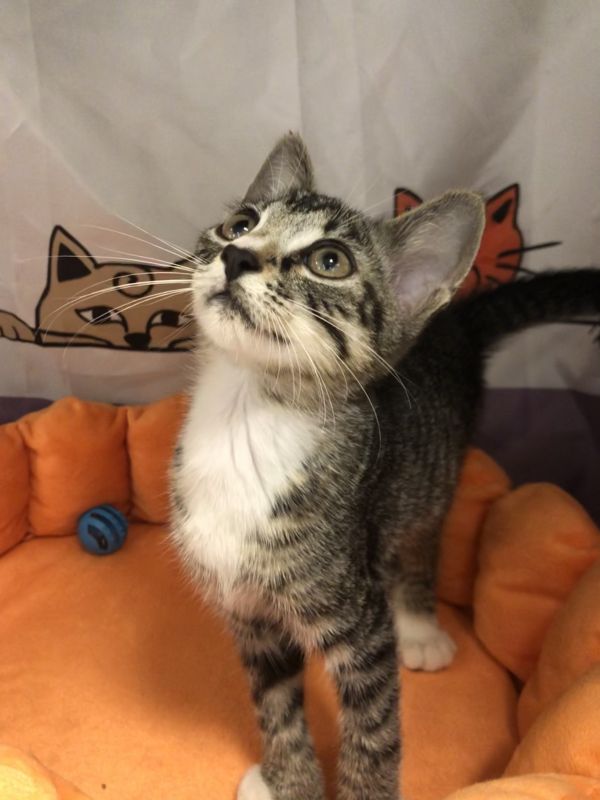 Name: Skitter
Species: Cat
Location: All Kitty Korner, 4425 14th St W, Bradenton, FL
Age, Size, Sex, Breed: Baby, Medium, Male, Extra-Toes Cat / Hemingway Polydactyl
Good With: Cats
Description: "This little group of Polydactyl kittens has toes upon toes! All of them except Sinatra have extra toes on their…" Learn more
---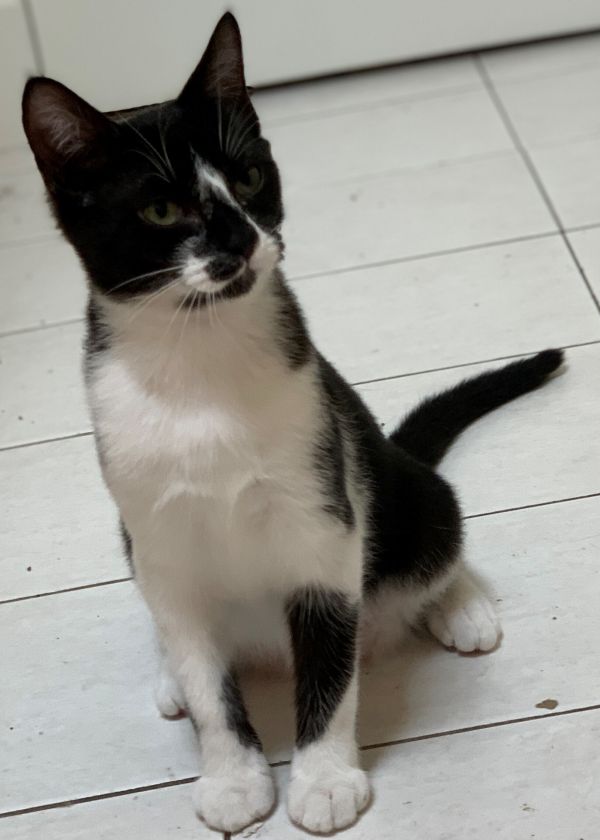 Name: Laurel
Species: Cat
Location: Humane Society Of Manatee County, 2515 14th Street West, Bradenton, FL
Age, Size, Sex, Breed: Baby, Small, Female, Domestic Short Hair
Description: "Hi, my name is Laurel! I am a beauty and I know it! I have a beautiful, black and white,…" Learn more
---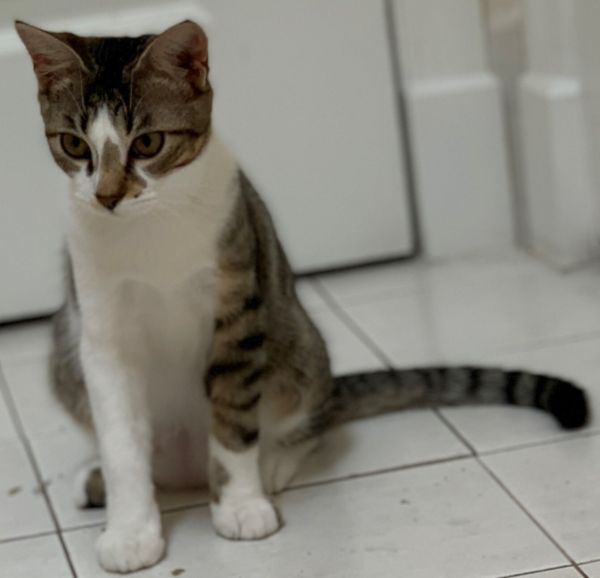 Name: Fig
Species: Cat
Location: Humane Society Of Manatee County, 2515 14th Street West, Bradenton, FL
Age, Size, Sex, Breed: Baby, Small, Male, Domestic Short Hair
Description: "Hi, my name is Fig! I am a gorgeous, male tabby with black tipped ears, and striking white markings. I…" Learn more
---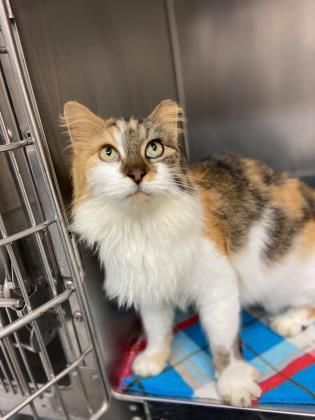 Name: Lady
Species: Cat
Location: Humane Society Of Manatee County, 2515 14th Street West, Bradenton, FL
Age, Size, Sex, Breed: Senior, Medium, Female, Domestic Long Hair
Description: "Meet Lady! She is a DLH senior calico who is all CATtitude! She does like to be pet, but on…" Learn more
---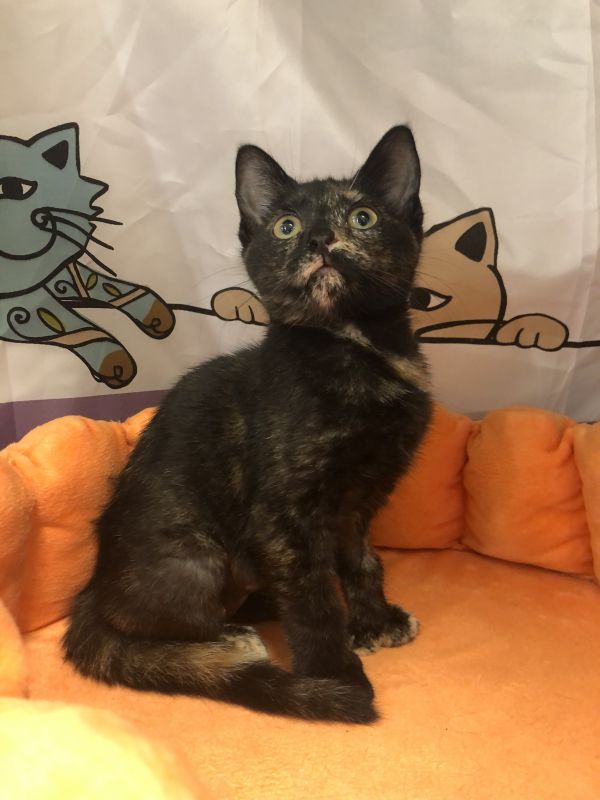 Name: Sookie
Species: Cat
Location: All Kitty Korner, Palmetto, FL
Age, Size, Sex, Breed: Baby, Medium, Female, Extra-Toes Cat / Hemingway Polydactyl Tortoiseshell Mix
Good With: Cats
Description: "This little group of Polydactyl kittens has toes upon toes! All of them except Sinatra have extra toes on their…" Learn more
---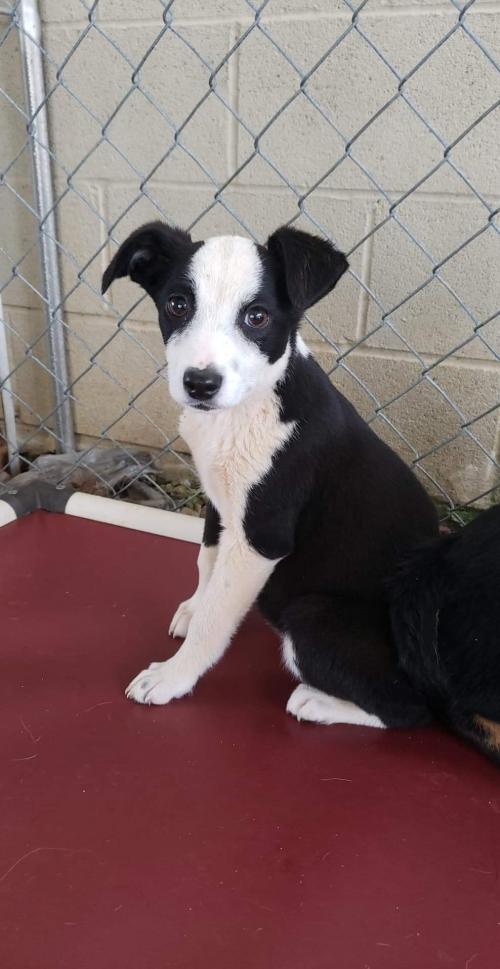 Name: Lovage
Species: Dog
Location: Ewenity Farm A Herding Dog Haveninc, Bradenton, FL
Age, Size, Sex, Breed: Baby, Medium, Female, Border Collie
Good With: Kids and dogs
Description: "Incoming on May 5th and will need a foster to adopt home. These border collie mix puppies are 5-6 months…" Learn more
---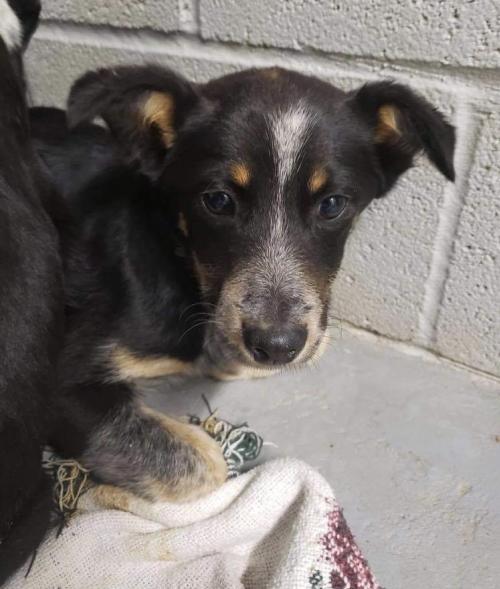 Name: Cassia
Species: Dog
Location: Ewenity Farm A Herding Dog Haveninc, Bradenton, FL
Age, Size, Sex, Breed: Baby, Medium, Female, Border Collie
Good With: Kids and dogs
Description: "Incoming on May 5th and will need a foster to adopt home. These border collie mix puppies are 5-6 months…" Learn more
---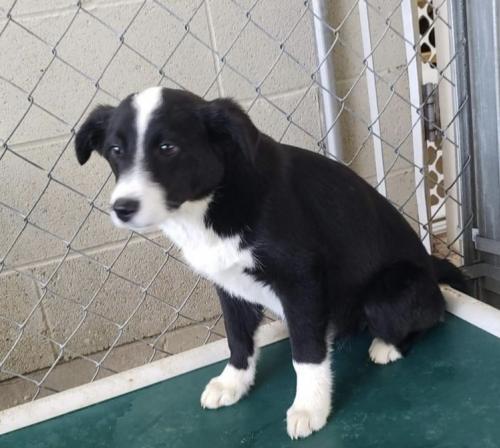 Name: Mace
Species: Dog
Location: Ewenity Farm A Herding Dog Haveninc, Bradenton, FL
Age, Size, Sex, Breed: Baby, Medium, Male, Border Collie
Good With: Kids and dogs
Description: "Incoming on May 5th and will need a foster to adopt home. These border collie mix puppies are 5-6 months…" Learn more
---
Name: Curry
Species: Dog
Location: Ewenity Farm A Herding Dog Haveninc, Bradenton, FL
Age, Size, Sex, Breed: Baby, Medium, Male, Border Collie
Good With: Kids and dogs
Description: "Incoming on May 5th and will need a foster to adopt home. These border collie mix puppies are 5-6 months…" Learn more
---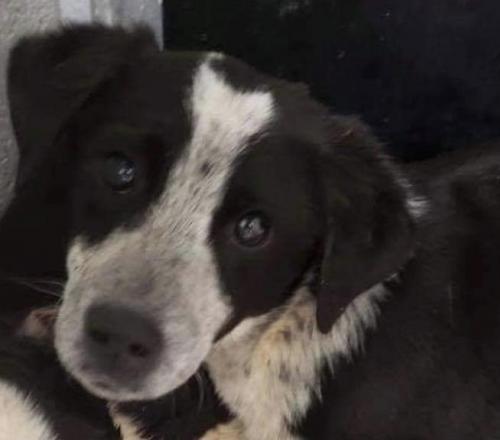 Name: Celery
Species: Dog
Location: Ewenity Farm A Herding Dog Haveninc, Bradenton, FL
Age, Size, Sex, Breed: Baby, Medium, Male, Border Collie
Good With: Kids and dogs
Description: "Incoming on May 5th and will need a foster to adopt home. These border collie mix puppies are 5-6 months…" Learn more
---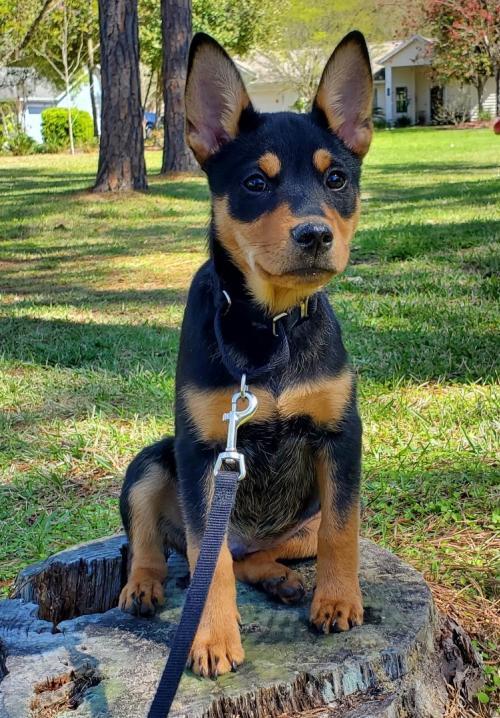 Name: Loki (FKA Austin)
Species: Dog
Location: Ewenity Farm A Herding Dog Haveninc, Bradenton, FL
Age, Size, Sex, Breed: Young, Medium, Male, Shepherd Australian Cattle Dog / Blue Heeler Mix
Good With: Kids, dogs and cats
Description: "Loki, formerly known as Austin, is a 4-month-old Australian cattle dog mix currently being fostered in Gainesville, FL (Alachua County)…" Learn more
---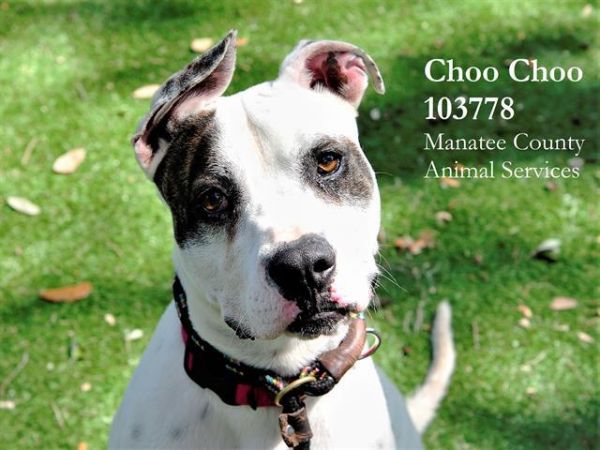 Name: CHOO CHOO
Species: Dog
Location: Manatee County Animal Services, 305 – 25th Street West, Palmetto, FL
Age, Size, Sex, Breed: Adult, Medium, Male, Mixed Breed
---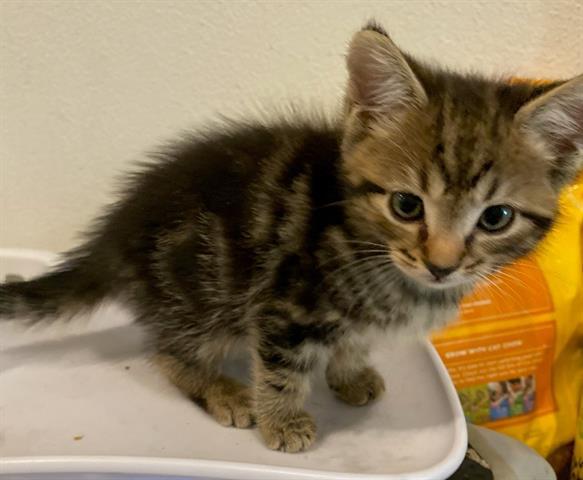 Name: KIKI
Species: Cat
Location: Manatee County Animal Services, 305 – 25th Street West, Palmetto, FL
Age, Size, Sex, Breed: Baby, Small, Male, Domestic Short Hair
---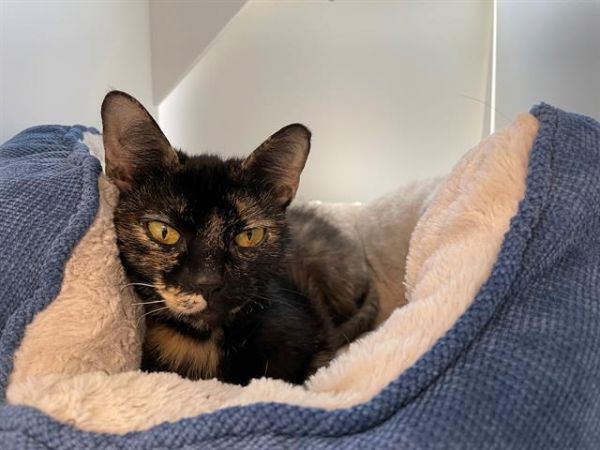 Name: HELEN
Species: Cat
Location: Manatee County Animal Services, 305 – 25th Street West, Palmetto, FL
Age, Size, Sex, Breed: Adult, Medium, Female, Domestic Short Hair
---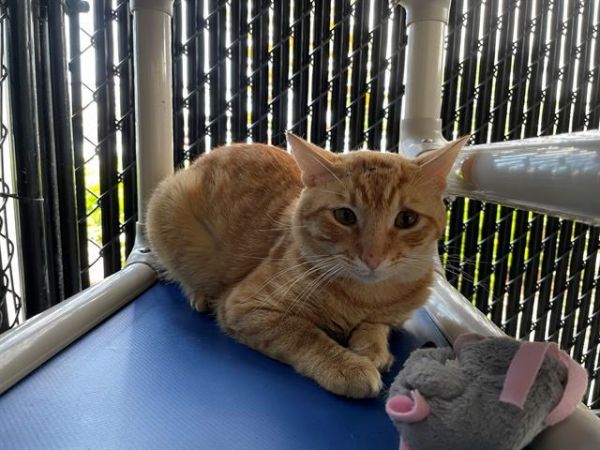 Name: CHARMANDER
Species: Cat
Location: Manatee County Animal Services, 305 – 25th Street West, Palmetto, FL
Age, Size, Sex, Breed: Adult, Large, Male, Domestic Short Hair
---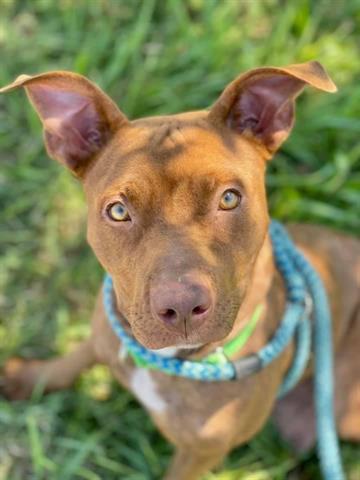 Name: PITA
Species: Dog
Location: Manatee County Animal Services, 305 – 25th Street West, Palmetto, FL
Age, Size, Sex, Breed: Adult, Medium, Female, Mixed Breed
---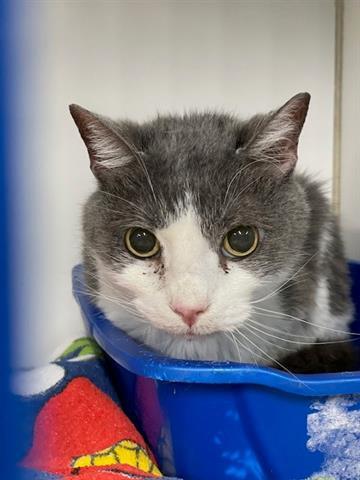 Name: GANDOLF
Species: Cat
Location: Manatee County Animal Services, 305 – 25th Street West, Palmetto, FL
Age, Size, Sex, Breed: Senior, Medium, Male, Domestic Short Hair
---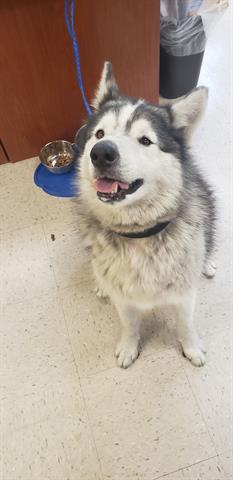 Name: YETI
Species: Dog
Location: Manatee County Animal Services, 305 – 25th Street West, Palmetto, FL
Age, Size, Sex, Breed: Adult, Large, Male, Siberian Husky
---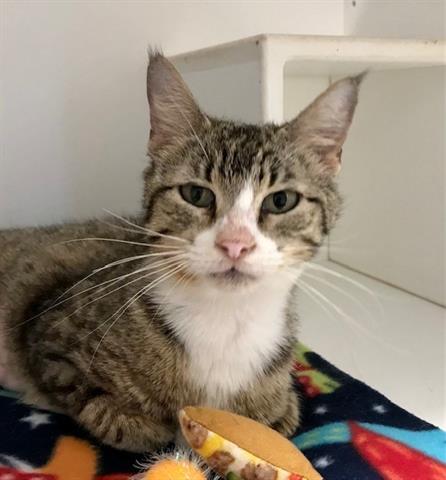 Name: MEOW
Species: Cat
Location: Manatee County Animal Services, 305 – 25th Street West, Palmetto, FL
Age, Size, Sex, Breed: Young, Small, Female, Domestic Short Hair
---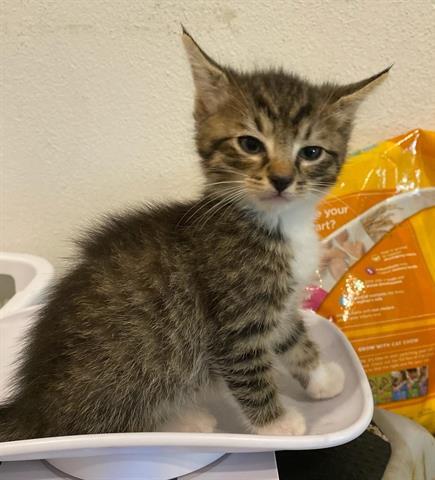 Name: MAGIC
Species: Cat
Location: Manatee County Animal Services, 305 – 25th Street West, Palmetto, FL
Age, Size, Sex, Breed: Baby, Small, Male, Domestic Short Hair
---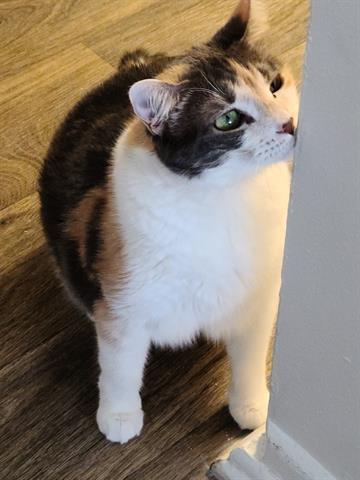 Name: LUNA
Species: Cat
Location: Manatee County Animal Services, 305 – 25th Street West, Palmetto, FL
Age, Size, Sex, Breed: Adult, Large, Female, Domestic Short Hair
---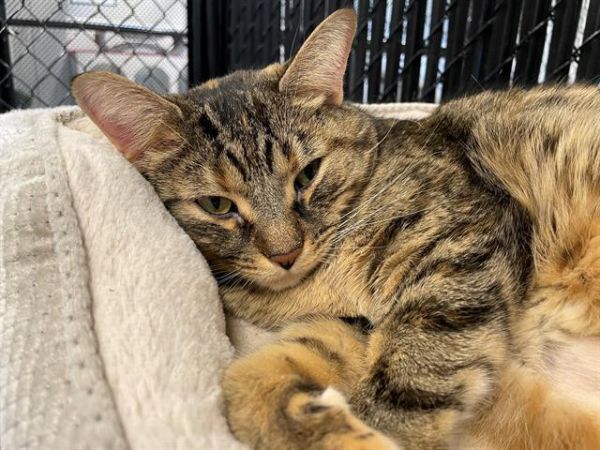 Name: SAMMIE
Species: Cat
Location: Manatee County Animal Services, 305 – 25th Street West, Palmetto, FL
Age, Size, Sex, Breed: Adult, Medium, Female, Domestic Short Hair
---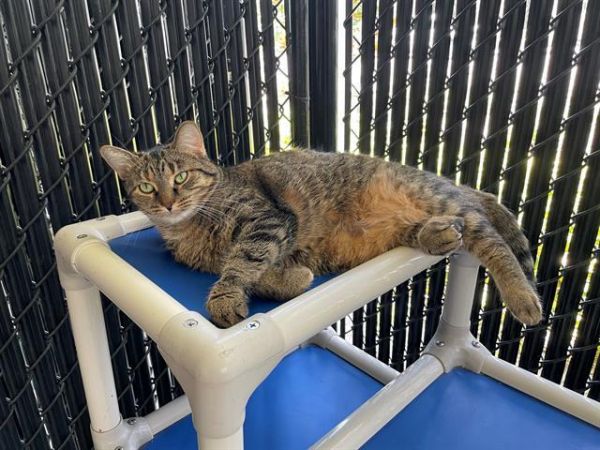 Name: EMERY
Species: Cat
Location: Manatee County Animal Services, 305 – 25th Street West, Palmetto, FL
Age, Size, Sex, Breed: Adult, Medium, Female, Domestic Short Hair
---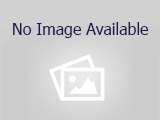 Name: LUNA
Species: Dog
Location: Manatee County Animal Services, 305 – 25th Street West, Palmetto, FL
Age, Size, Sex, Breed: Adult, Large, Female, Labrador Retriever Mixed Breed Mix
Description: "Luna is full of love, wiggles, and cuddles and she is dying to share them with the right companion. She…" Learn more
---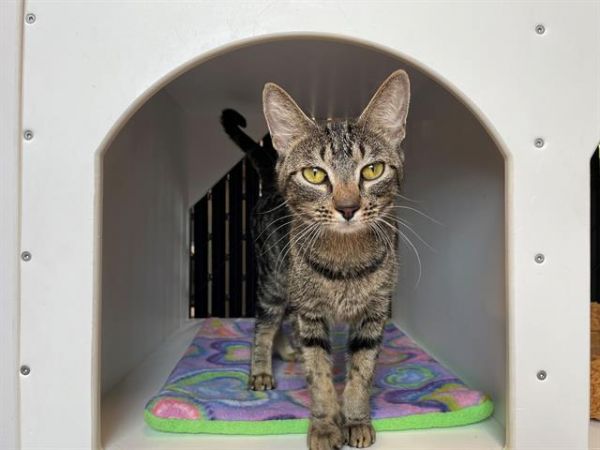 Name: SERENA
Species: Cat
Location: Manatee County Animal Services, 305 – 25th Street West, Palmetto, FL
Age, Size, Sex, Breed: Young, Medium, Female, Domestic Short Hair
---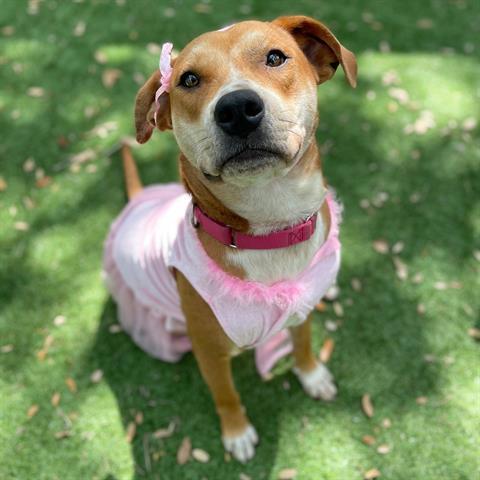 Name: SCRIBBLES
Species: Dog
Location: Manatee County Animal Services, 305 – 25th Street West, Palmetto, FL
Age, Size, Sex, Breed: Young, Medium, Female, Mixed Breed
---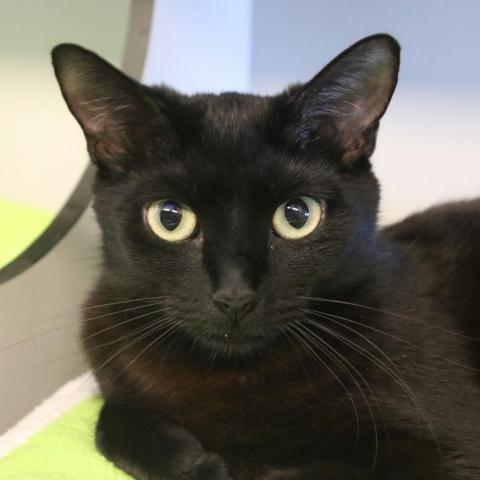 Name: Raven
Species: Cat
Location: Cat Depot, 2542 17th Street, Sarasota, FL
Age, Size, Sex, Breed: Young, Medium, Female, Domestic Short Hair
---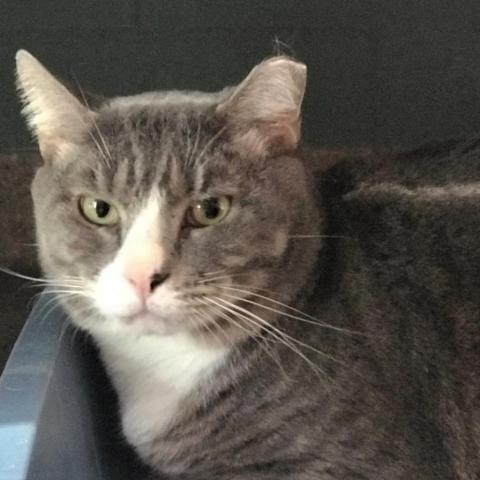 Name: Grumpy
Species: Cat
Location: Cat Depot, 2542 17th Street, Sarasota, FL
Age, Size, Sex, Breed: Adult, Large, Male, Domestic Short Hair
---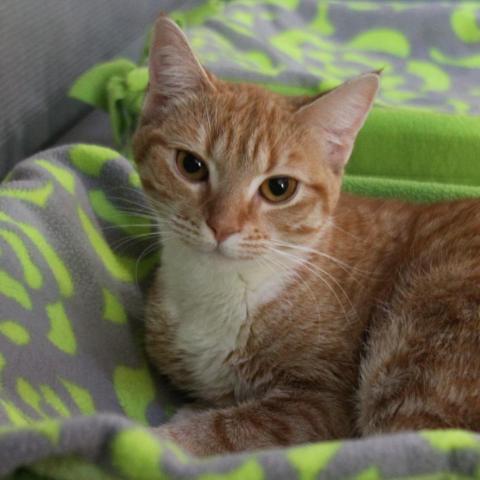 Name: Cici
Species: Cat
Location: Cat Depot, 2542 17th Street, Sarasota, FL
Age, Size, Sex, Breed: Young, Medium, Female, Domestic Short Hair
---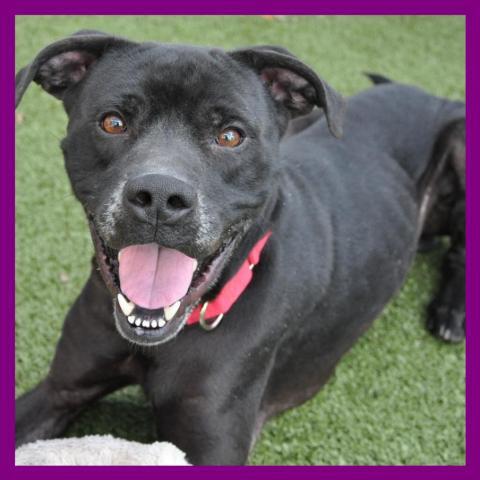 Name: Coleman
Species: Dog
Location: Humane Society Of Sarasota County Inc, 2331 15th Street, Sarasota, FL
Age, Size, Sex, Breed: Adult, Medium, Male, Retriever
Description: "Hi there, I'm Coleman. I'm a sweet and playful boy searching for my perfect furever home. I've got a purple…" Learn more
---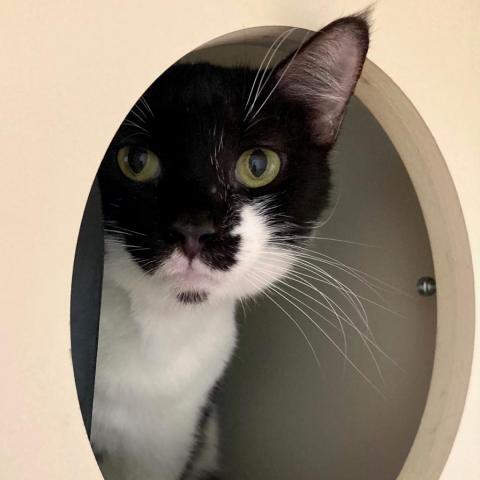 Name: Sierra
Species: Cat
Location: Humane Society Of Sarasota County Inc, 2331 15th Street, Sarasota, FL
Age, Size, Sex, Breed: Adult, Medium, Female, Domestic Short Hair
Description: "I am called Sierra, and my life started to improve when the deputies from Pinellas County rescued me, with many…" Learn more
---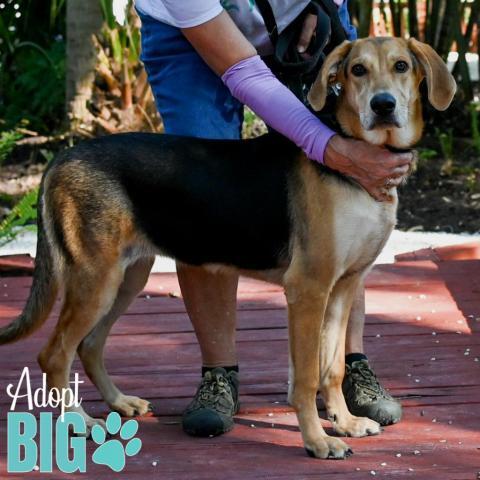 Name: Millie
Species: Dog
Location: Humane Society Of Sarasota County Inc, 2331 15th Street, Sarasota, FL
Age, Size, Sex, Breed: Young, Medium, Female, Hound
---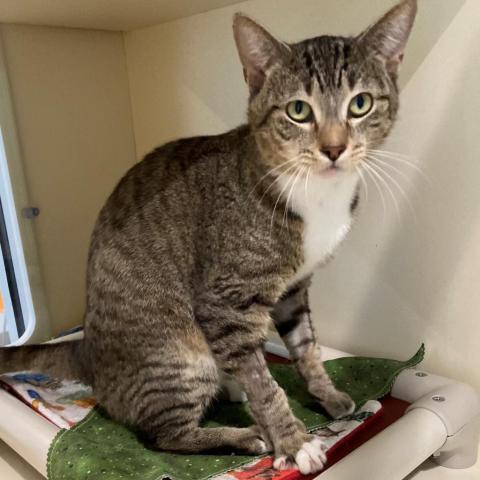 Name: Sullivan
Species: Cat
Location: Humane Society Of Sarasota County Inc, 2331 15th Street, Sarasota, FL
Age, Size, Sex, Breed: Adult, Large, Male, Domestic Short Hair
Description: "Someone named me Sullivan and let me begin by saying you can call me anything, as long as you give…" Learn more
---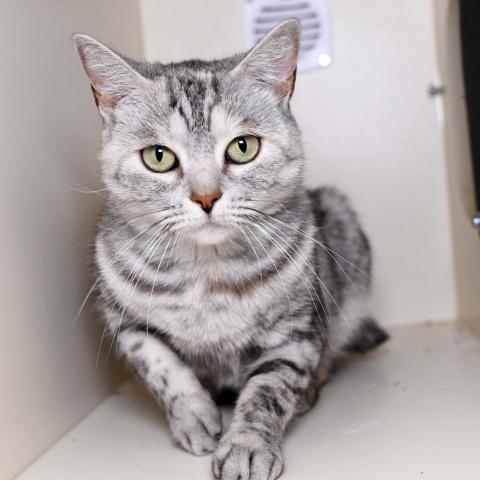 Name: Beauty
Species: Cat
Location: Humane Society Of Sarasota County Inc, 2331 15th Street, Sarasota, FL
Age, Size, Sex, Breed: Adult, Medium, Female, Domestic Short Hair
Description: "Perhaps saying Beauty is a pretty Tabby is redundant, but once you get a look at her markings and huge…" Learn more
---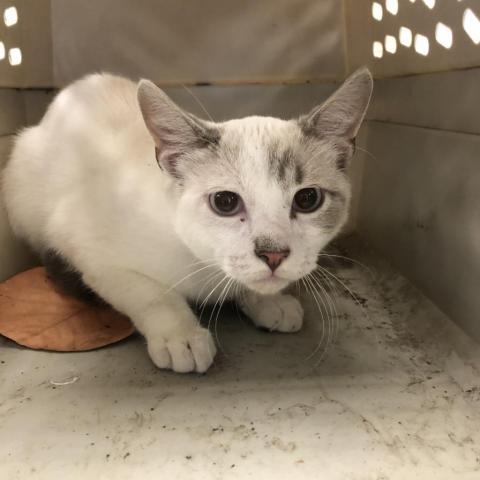 Name: Sidney
Species: Cat
Location: Humane Society Of Sarasota County Inc, 2331 15th Street, Sarasota, FL
Age, Size, Sex, Breed: Young, Medium, Male, Siamese Domestic Short Hair Mix
Description: "You will find it so hard to believe this precious Siamese mix was abandoned, but he is now safe with…" Learn more
---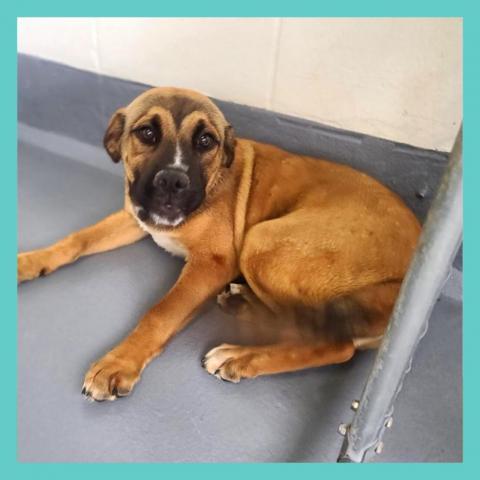 Name: Calvin
Species: Dog
Location: Humane Society Of Sarasota County Inc, 2331 15th Street, Sarasota, FL
Age, Size, Sex, Breed: Young, Medium, Male, Shepherd
Description: "Hello, I'm a sweet little pup named Calvin! I've got a teal dot, so I would do well in just…" Learn more
---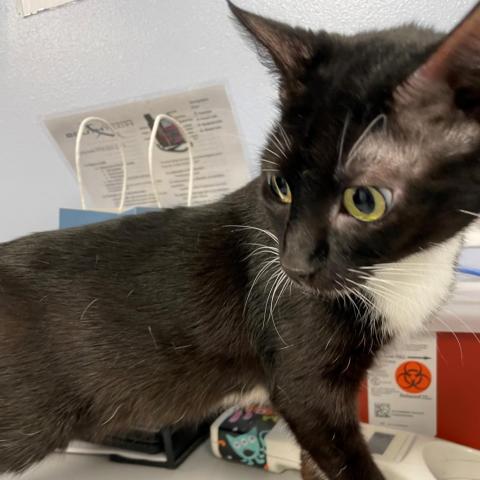 Name: Charlotte
Species: Cat
Location: Humane Society Of Sarasota County Inc, 2331 15th Street, Sarasota, FL
Age, Size, Sex, Breed: Senior, Medium, Female, Domestic Short Hair
Description: "I am called Charlotte and I am a new resident of HSSC hoping to score a real home-real soon. I…" Learn more
---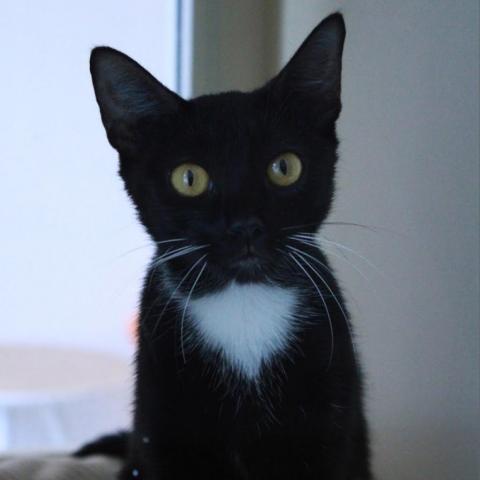 Name: Boots
Species: Cat
Location: Humane Society Of Sarasota County Inc, 2331 15th Street, Sarasota, FL
Age, Size, Sex, Breed: Young, Medium, Female, Domestic Short Hair
Description: "Sweet little Boots was raised from a kitten by an owner who did not get her spayed. She and her…" Learn more
---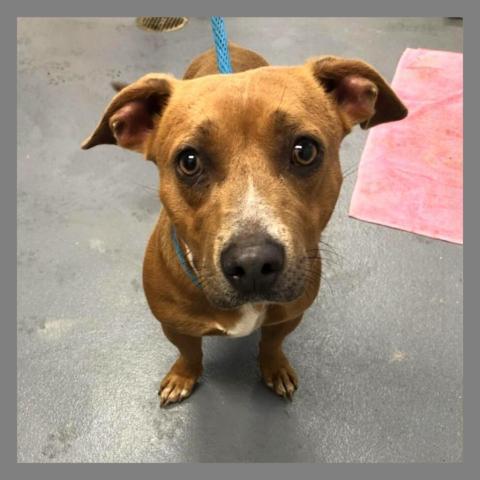 Name: Kelp
Species: Dog
Location: Humane Society Of Sarasota County Inc, 2331 15th Street, Sarasota, FL
Age, Size, Sex, Breed: Adult, Medium, Male, Mixed Breed
Description: "Hello, I'm a shy pup named Kelp. I've got a gray dot because I'm pretty nervous here at the shelter,…" Learn more
---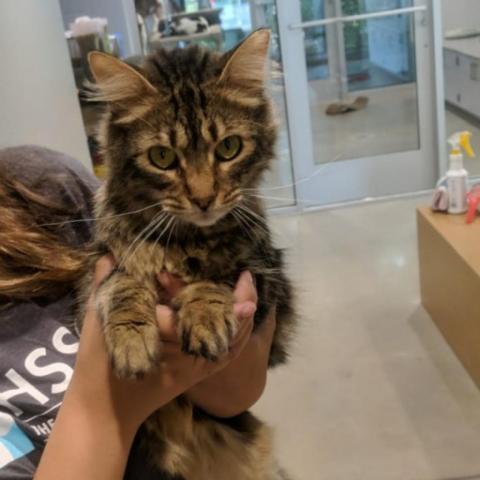 Name: Lola
Species: Cat
Location: Humane Society Of Sarasota County Inc, 2331 15th Street, Sarasota, FL
Age, Size, Sex, Breed: Adult, Medium, Female, Maine Coon Domestic Long Hair Mix
Description: "Our newest longhaired cat is a stunning Maine Coon mix with yummy shades of dark and light chocolate set against…" Learn more
---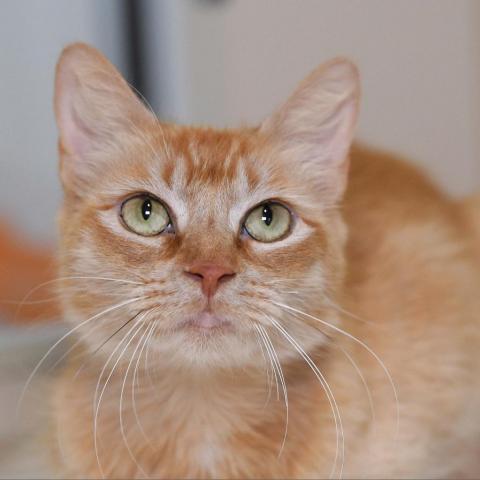 Name: Daisy
Species: Cat
Location: Humane Society Of Sarasota County Inc, 2331 15th Street, Sarasota, FL
Age, Size, Sex, Breed: Young, Medium, Female, Domestic Short Hair
Description: "It is unusual to have a bright orange/apricot Tabby that is a female. Daisy just celebrated her first birthday, and…" Learn more
---
Name: Mathilda
Species: Cat
Location: Humane Society Of Sarasota County Inc, 2331 15th Street, Sarasota, FL
Age, Size, Sex, Breed: Adult, Medium, Female, Domestic Short Hair
Description: "She just transferred from Sarasota County Animal Services and Mathilda is a great young Tabby girl. Her coat is full…" Learn more
---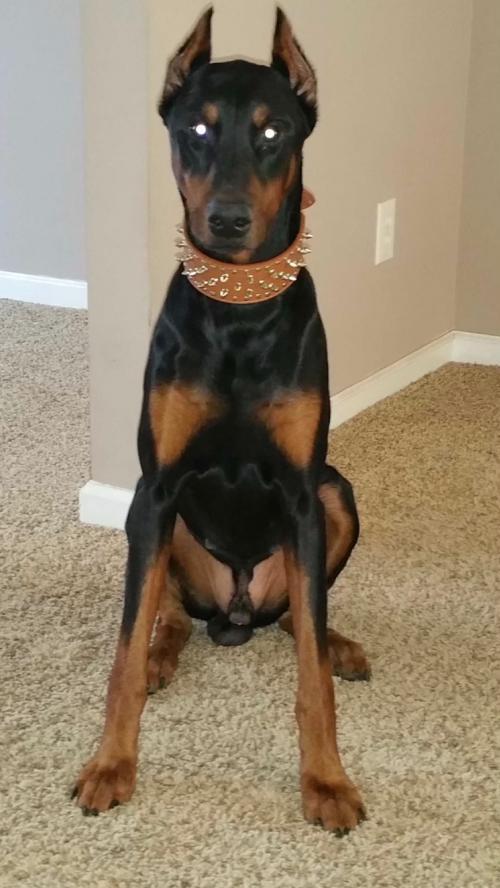 Name: Cade
Species: Dog
Location: 4 Lucky Dogs Pet Rescue Inc, Sarasota, FL
Age, Size, Sex, Breed: Senior, Large, Male, Doberman Pinscher
Description: "You can fill out an adoption application online on our official website." Learn more
---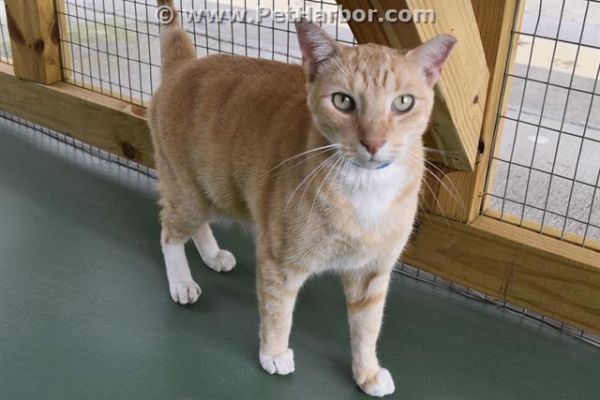 Name: MARMALADE
Species: Cat
Location: Sarasota County Animal Services, 8451 Bee Ridge Road, Sarasota, FL
Age, Size, Sex, Breed: Adult, Large, Male, Domestic Short Hair
---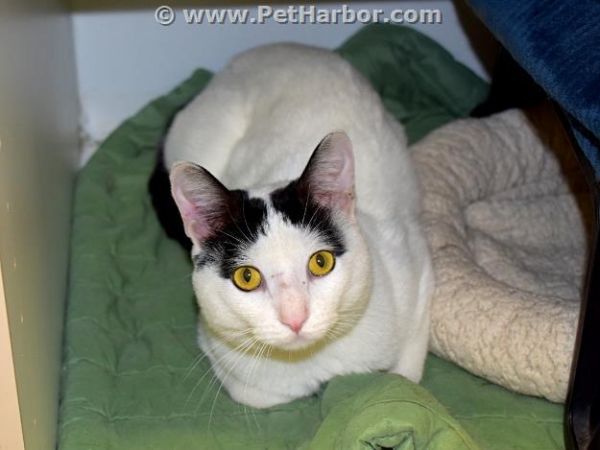 Name: NICK
Species: Cat
Location: Sarasota County Animal Services, 8451 Bee Ridge Road, Sarasota, FL
Age, Size, Sex, Breed: Young, Medium, Male, Domestic Short Hair
---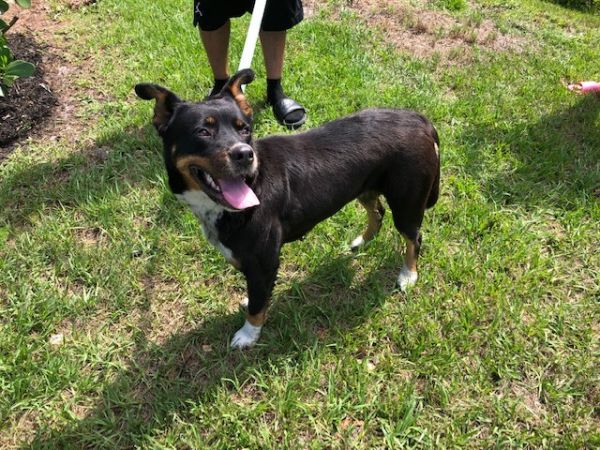 Name: LACEY
Species: Dog
Location: Sarasota County Animal Services, 8451 Bee Ridge Road, Sarasota, FL
Age, Size, Sex, Breed: Adult, Medium, Female, Australian Cattle Dog / Blue Heeler Australian Shepherd Mix
---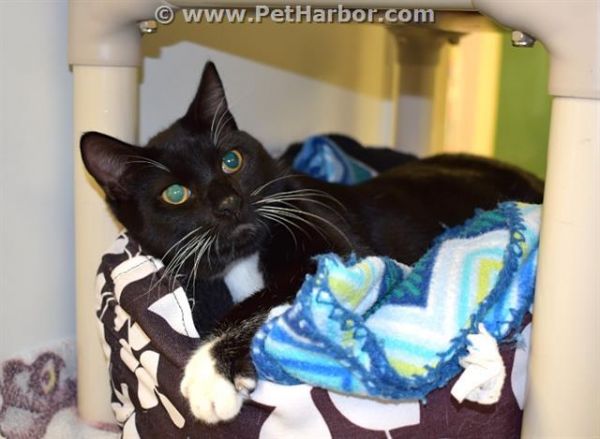 Name: BOCA
Species: Cat
Location: Sarasota County Animal Services, 8451 Bee Ridge Road, Sarasota, FL
Age, Size, Sex, Breed: Young, Small, Male, Domestic Short Hair
---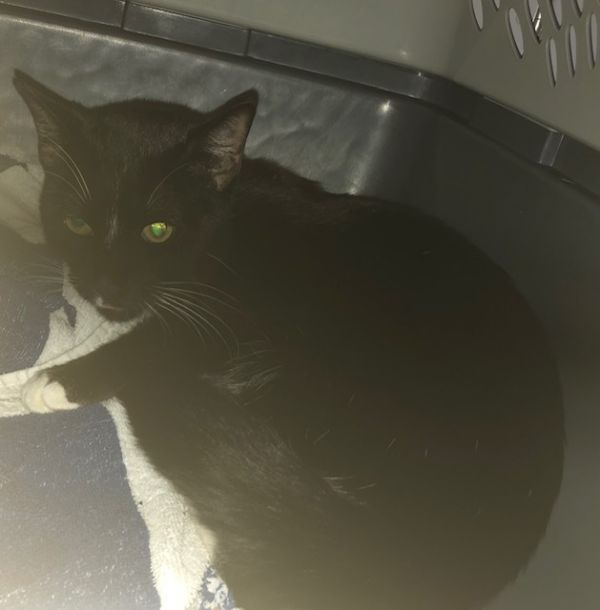 Name: BEAN
Species: Cat
Location: Sarasota County Animal Services, 8451 Bee Ridge Road, Sarasota, FL
Age, Size, Sex, Breed: Young, Medium, Male, Domestic Short Hair
---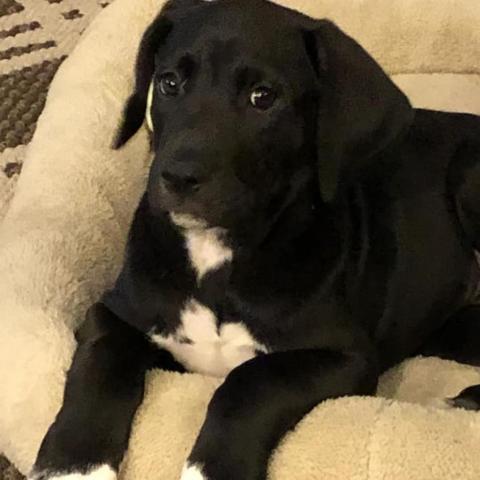 Name: Shamrock
Species: Dog
Location: Love4paws Inc, Sarasota, FL
Age, Size, Sex, Breed: Baby, Medium, Female, Great Dane Bloodhound Mix
Description: "Shamrock is one of 6 pups that came into rescue with their Mom. They were born on February 4. Shamrock…" Learn more
---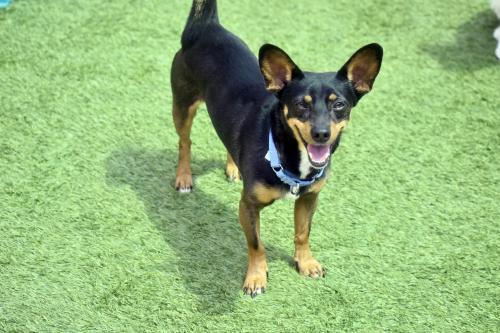 Name: Koda
Species: Dog
Location: Furever Home Rescue Inc, Sarasota, FL
Age, Size, Sex, Breed: Young, Small, Male, Dachshund Chihuahua Mix
Good With: Dogs
Description: "You can fill out an adoption application online on our official website.Koda here..I am about a 1-2 year old I…" Learn more
---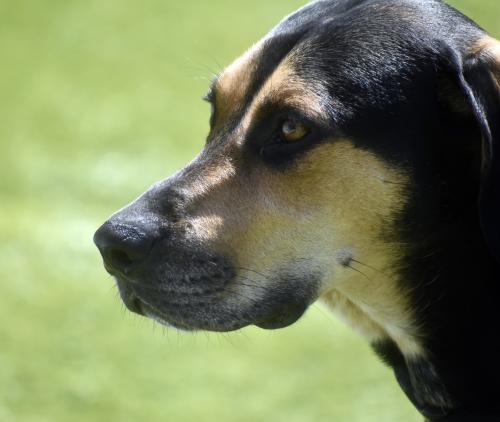 Name: Duke
Species: Dog
Location: Furever Home Rescue Inc, Sarasota, FL
Age, Size, Sex, Breed: Adult, Large, Male, Doberman Pinscher Hound Mix
Good With: Dogs
Description: "You can fill out an adoption application online on our official website. Sleek and powerful, possessing both a magnificent physique…" Learn more
---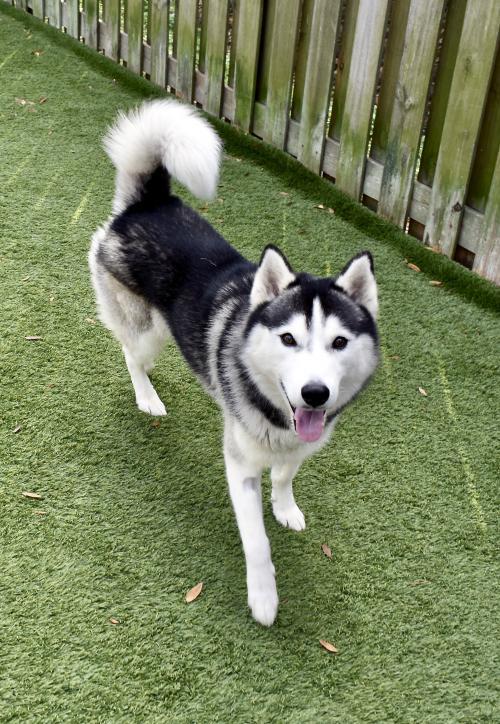 Name: King
Species: Dog
Location: Furever Home Rescue Inc, Sarasota, FL
Age, Size, Sex, Breed: Adult, Large, Male, Siberian Husky
Good With: Dogs
Description: "You can fill out an adoption application online on our official website. King is in the Rescue!! This guy is…" Learn more
---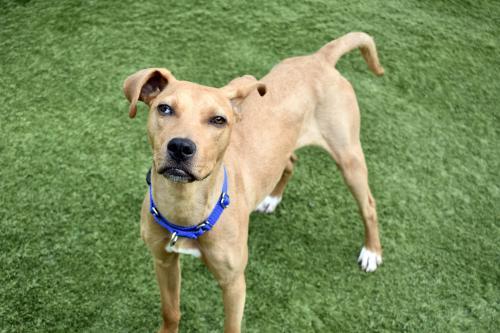 Name: Nala
Species: Dog
Location: Furever Home Rescue Inc, Sarasota, FL
Age, Size, Sex, Breed: Young, Medium, Female, Black Mouth Cur
Good With: Dogs
Description: "You can fill out an adoption application online on our official website.Don't pass up this Girl!! Nala is a cute…" Learn more
---