Want to add to your family and give back to the Lake Ridge-Occoquan community at the same time? Then you should consider adopting a dog, cat or other kind of pet from a local shelter. During the coronavirus pandemic, animal shelters have dogs, cats and other pets ready and waiting to be adopted.
In the search for a lovable new friend, consider looking around at a local animal shelter like Caring Hearts Rescue, where Dj the dog is waiting patiently. If you aren't sure if you have time to take care of a pet year round, many shelters also offer opportunities to foster pets until they are placed in permanent homes.
If you need some help in your search, Patch and Petfinder have you covered. We put together a list each week of all the pets recently put up for adoption in your area. If you're a dog person, meet Brody, an Irish Terrier mix up for adoption. If cats are more your thing, there are several great cats available, too. Click on any listing for more information, or to start the adoption process.
Editor's note: This list was automatically generated using data compiled by Petfinder. Please report any errors or other feedback to [email protected]
Name: Brody
Species: Dog
Location: A Cats Friend Inc, P.O. Box 907, Woodbridge, VA
Age, Size, Sex, Breed: Baby, Medium, Male, Irish Terrier Schnauzer Mix
Good With: Kids, dogs and cats
Description: "PLEASE READ: Meet our sweet Salt & Pepper Litter If you are interested in meeting and/or adopting, please apply online…" Learn more
---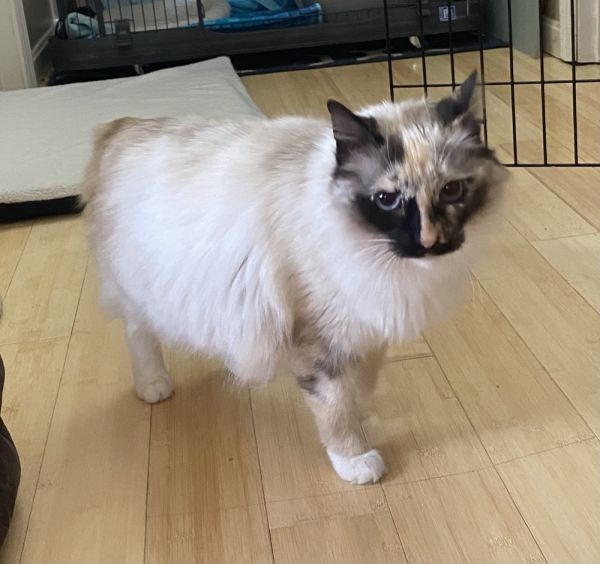 Name: Sam
Species: Cat
Location: A Cats Friend Inc, P.O. Box 907, Woodbridge, VA
Age, Size, Sex, Breed: Young, Medium, Female, Ragdoll Manx Mix
Good With: Kids, dogs and cats
Description: "PLEASE READ: Meet our sweet Sam! If you are interested in meeting and/or adopting, please apply online at www.catdogfriendrescue.com. Please…" Learn more
---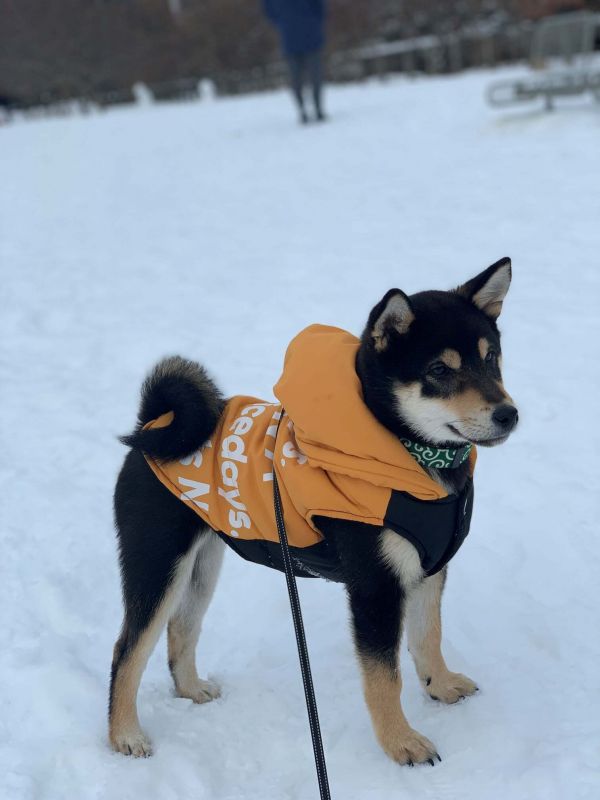 Name: DJ
Species: Dog
Location: Caring Hearts Rescue, Springfield, VA
Age, Size, Sex, Breed: Baby, Small, Male, Shiba Inu
Description: "FOSTER OR ADOPTER NEEDED FOR DJ—SPRINGFIELD, VIRGINIA SHARE SHARE SHARE DJ is a seven month neutered Shiba Inu boy. He…" Learn more
---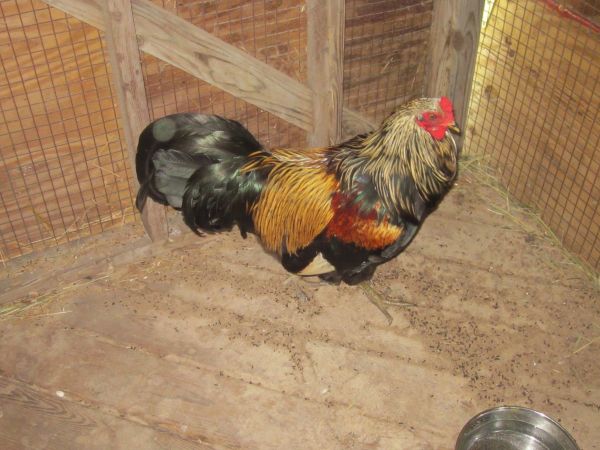 Name: Fabio (ID 29494/835)
Species: Chicken
Location: Prince William County Animal Shelter, 14807 Bristow Road, Manassas, VA
Age, Size, Sex, Breed: Adult, Medium, Male, Chicken
---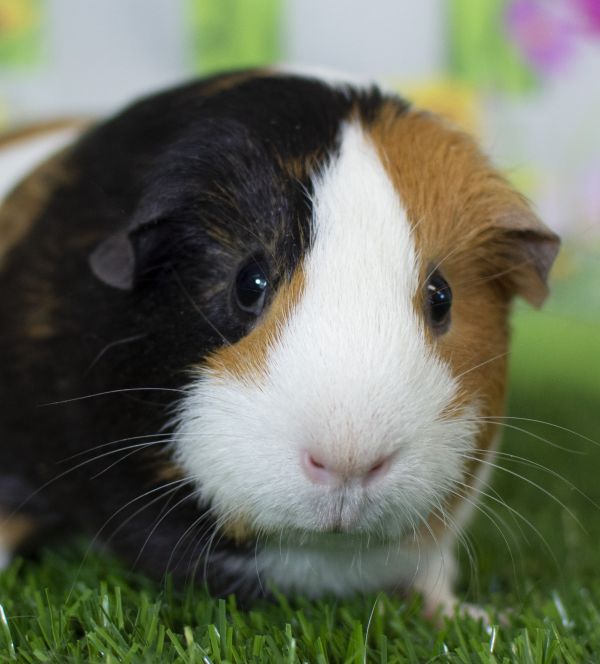 Name: Cuddles (ID 29650/943)
Species: Guinea Pig
Location: Prince William County Animal Shelter, 14807 Bristow Road, Manassas, VA
Age, Size, Sex, Breed: Adult, Small, Female, Guinea Pig
Good With: Kids
---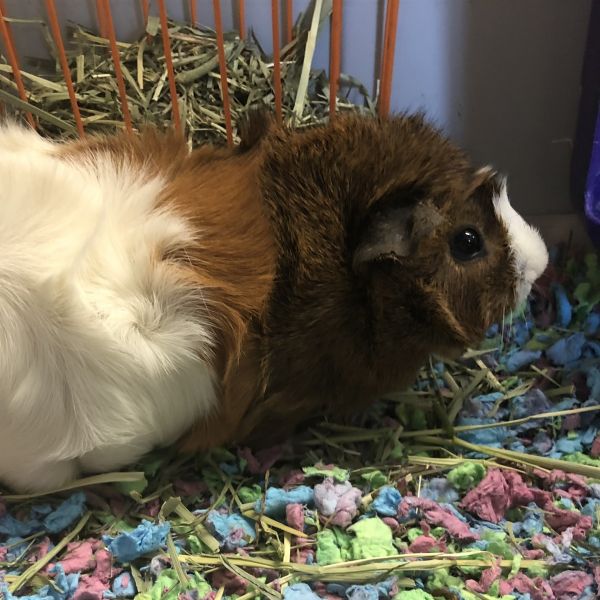 Name: Snickers (ID 29651/942)
Species: Guinea Pig
Location: Prince William County Animal Shelter, 14807 Bristow Road, Manassas, VA
Age, Size, Sex, Breed: Adult, Small, Female, Guinea Pig
Good With: Kids
---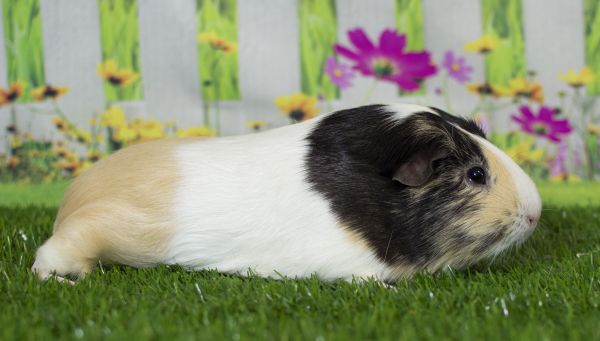 Name: Chloe (ID 29649/941)
Species: Guinea Pig
Location: Prince William County Animal Shelter, 14807 Bristow Road, Manassas, VA
Age, Size, Sex, Breed: Adult, Small, Female, Guinea Pig
Good With: Kids
---
Name: Tampa (ID 29652/944)
Species: Guinea Pig
Location: Prince William County Animal Shelter, 14807 Bristow Road, Manassas, VA
Age, Size, Sex, Breed: Adult, Small, Male, Guinea Pig
Good With: Kids
---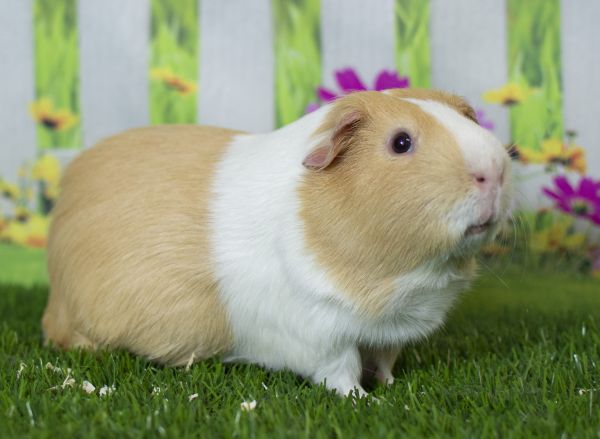 Name: Henry (ID 29605/908)
Species: Guinea Pig
Location: Prince William County Animal Shelter, 14807 Bristow Road, Manassas, VA
Age, Size, Sex, Breed: Adult, Medium, Male, Guinea Pig
---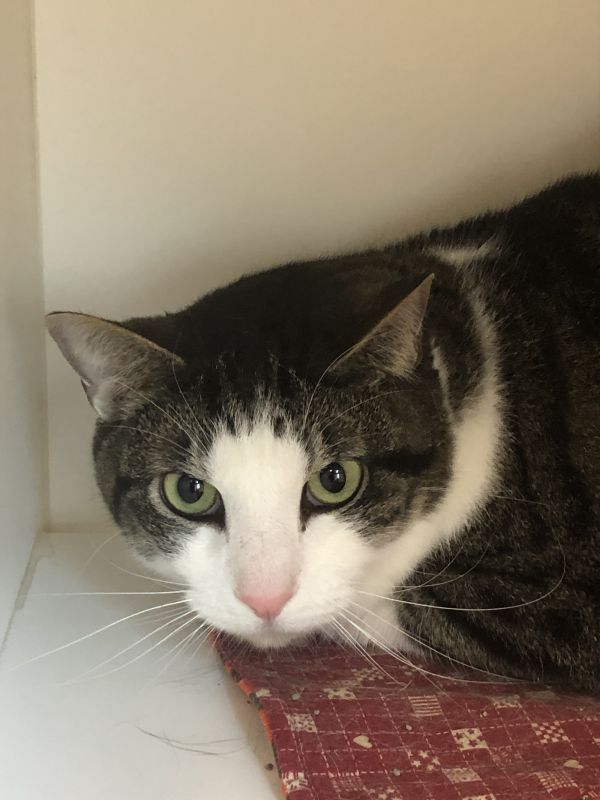 Name: Jethro (ID 29562/877)
Species: Cat
Location: Prince William County Animal Shelter, 14807 Bristow Road, Manassas, VA
Age, Size, Sex, Breed: Adult, Large, Male, Domestic Short Hair
---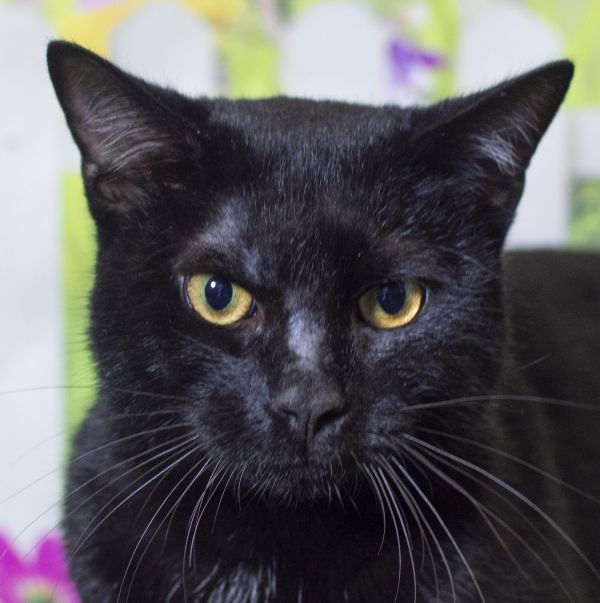 Name: Al Catchino (ID 29506/847)
Species: Cat
Location: Prince William County Animal Shelter, 14807 Bristow Road, Manassas, VA
Age, Size, Sex, Breed: Young, Medium, Male, American Shorthair
---
Name: Isis (ID 29612/914)
Species: Dog
Location: Prince William County Animal Shelter, 14807 Bristow Road, Manassas, VA
Age, Size, Sex, Breed: Adult, Large, Female, Pit Bull Terrier
Good With: Kids
---
Name: Bella (ID 29661/952)
Species: Cat
Location: Prince William County Animal Shelter, 14807 Bristow Road, Manassas, VA
Age, Size, Sex, Breed: Adult, Medium, Female, Domestic Short Hair
---
Name: Tom (ID 29657/949)
Species: Cat
Location: Prince William County Animal Shelter, 14807 Bristow Road, Manassas, VA
Age, Size, Sex, Breed: Young, Medium, Male, Domestic Short Hair
Good With: Kids
---
Name: Korra (ID 29658/950)
Species: Cat
Location: Prince William County Animal Shelter, 14807 Bristow Road, Manassas, VA
Age, Size, Sex, Breed: Adult, Large, Female, Domestic Short Hair
Good With: Kids and cats
---
Name: Casper (ID 29656/948)
Species: Cat
Location: Prince William County Animal Shelter, 14807 Bristow Road, Manassas, VA
Age, Size, Sex, Breed: Young, Medium, Male, Domestic Short Hair
Good With: Kids, dogs and cats
---
Name: Bmo (ID 29655/947)
Species: Cat
Location: Prince William County Animal Shelter, 14807 Bristow Road, Manassas, VA
Age, Size, Sex, Breed: Adult, Large, Male, Domestic Medium Hair
Good With: Kids and cats
---
Name: Gunther (ID 29654/946)
Species: Cat
Location: Prince William County Animal Shelter, 14807 Bristow Road, Manassas, VA
Age, Size, Sex, Breed: Adult, Large, Male, Domestic Short Hair
Good With: Kids and cats
---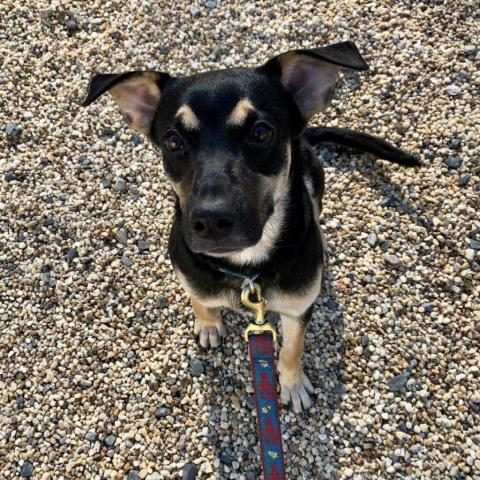 Name: Murphy
Species: Dog
Location: Homeward Trails Animal Rescue Inc, Fairfax Station, VA
Age, Size, Sex, Breed: Young, Medium, Male, Miniature Pinscher Mixed Breed Mix
Description: "If you are interested in adopting this dog, please fill out our dog adoption questionnaire and e-mail it to [email protected]…" Learn more
---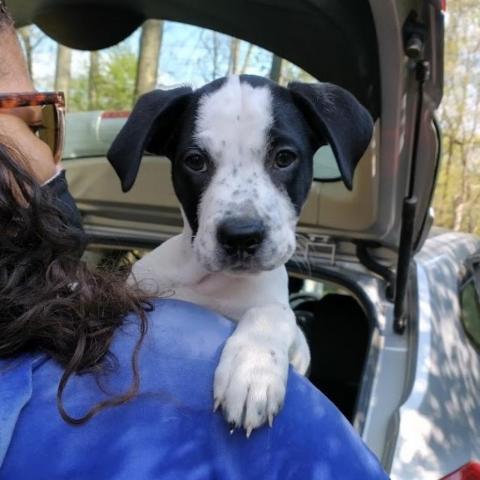 Name: Otto
Species: Dog
Location: Homeward Trails Animal Rescue Inc, Fairfax Station, VA
Age, Size, Sex, Breed: Baby, Small, Male, American Bulldog Mixed Breed Mix
Description: "Due to COVID-19 precautions, all animals for adoption through Homeward Trails can be met by appointment only. Copy and paste…" Learn more
---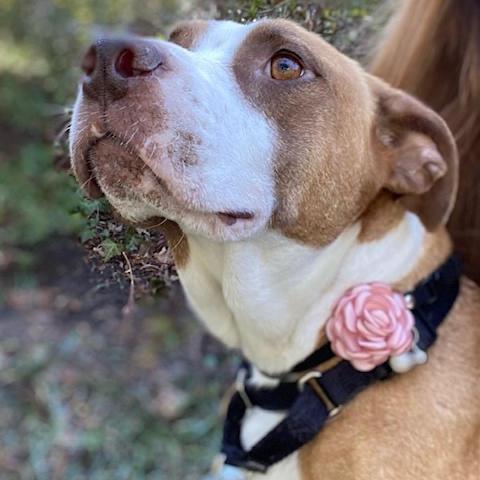 Name: Aurora
Species: Dog
Location: Homeward Trails Animal Rescue Inc, Fairfax Station, VA
Age, Size, Sex, Breed: Adult, Medium, Female, English Bulldog
Description: "If you are interested in adopting this dog, please fill out our dog adoption questionnaire and e-mail it to [email protected]…." Learn more
---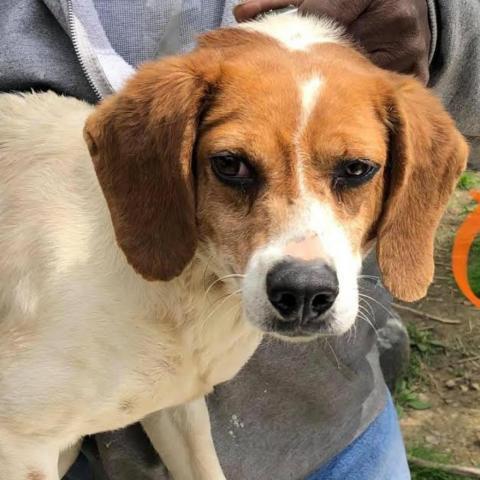 Name: Dottie
Species: Dog
Location: Homeward Trails Animal Rescue Inc, Fairfax Station, VA
Age, Size, Sex, Breed: Adult, Medium, Male, Beagle
Description: "If you are interested in adopting this dog, please fill out our dog adoption questionnaire and e-mail it to [email protected]…" Learn more
---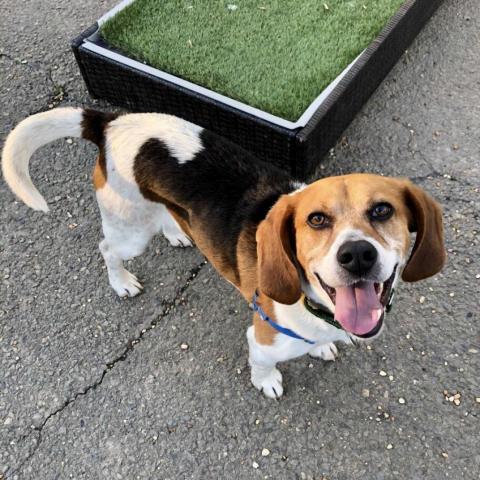 Name: Lobo
Species: Dog
Location: Homeward Trails Animal Rescue Inc, Fairfax Station, VA
Age, Size, Sex, Breed: Adult, Medium, Male, Beagle
Description: "If you are interested in adopting this dog, please fill out our dog adoption questionnaire and e-mail it to [email protected]…" Learn more
---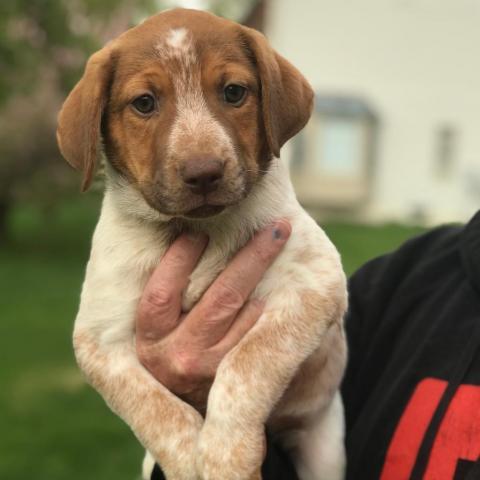 Name: Nebula
Species: Dog
Location: Homeward Trails Animal Rescue Inc, Fairfax Station, VA
Age, Size, Sex, Breed: Baby, Medium, Female, Pointer Mixed Breed Mix
Description: "If you are interested in adopting this dog, please fill out our dog adoption questionnaire and e-mail it to [email protected]…" Learn more
---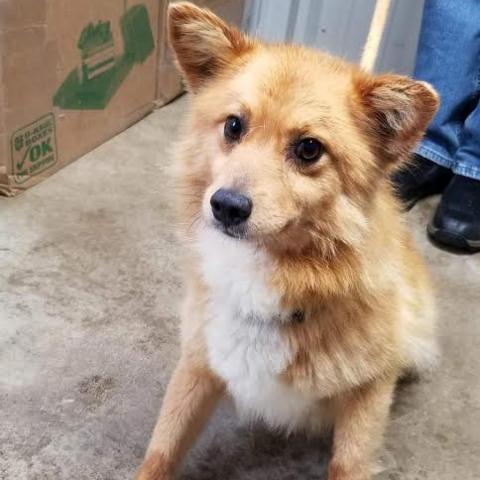 Name: Rockwell
Species: Dog
Location: Homeward Trails Animal Rescue Inc, Fairfax Station, VA
Age, Size, Sex, Breed: Adult, Medium, Male, Pomeranian Mixed Breed Mix
Description: "If you are interested in adopting this dog, please fill out our dog adoption questionnaire and e-mail it to [email protected]…" Learn more
---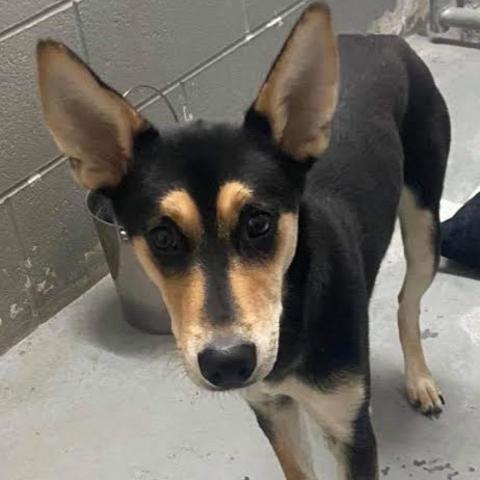 Name: Mellie
Species: Dog
Location: Homeward Trails Animal Rescue Inc, Fairfax Station, VA
Age, Size, Sex, Breed: Young, Medium, Female, Shepherd Mixed Breed Mix
Description: "If you are interested in adopting this dog, please fill out our dog adoption questionnaire and e-mail it to [email protected]…" Learn more
---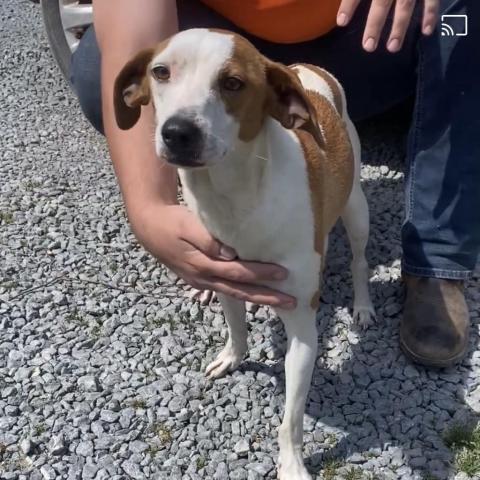 Name: Ellie
Species: Dog
Location: Homeward Trails Animal Rescue Inc, Fairfax Station, VA
Age, Size, Sex, Breed: Young, Medium, Female, Mixed Breed
Description: "If you are interested in adopting this dog, please fill out our dog adoption questionnaire and e-mail it to [email protected]…" Learn more
---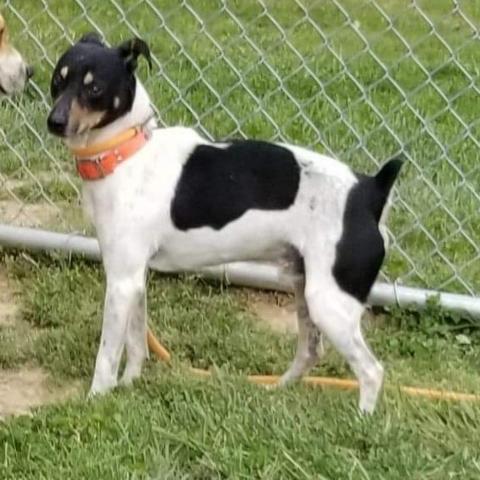 Name: Rounder
Species: Dog
Location: Homeward Trails Animal Rescue Inc, Fairfax Station, VA
Age, Size, Sex, Breed: Young, Medium, Male, Jack Russell Terrier Mixed Breed Mix
Description: "If you are interested in adopting this dog, please fill out our dog adoption questionnaire and e-mail it to [email protected]…" Learn more
---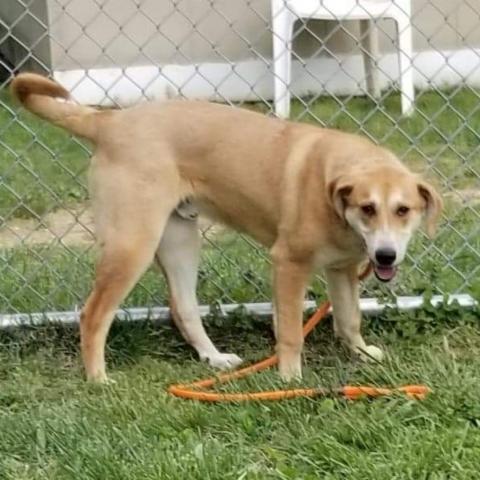 Name: Ruckus
Species: Dog
Location: Homeward Trails Animal Rescue Inc, Fairfax Station, VA
Age, Size, Sex, Breed: Young, Medium, Male, Yellow Labrador Retriever Mixed Breed Mix
Description: "If you are interested in adopting this dog, please fill out our dog adoption questionnaire and e-mail it to [email protected]…" Learn more
---
Name: Wyne
Species: Dog
Location: Homeward Trails Animal Rescue Inc, Fairfax Station, VA
Age, Size, Sex, Breed: Baby, Small, Male, Labrador Retriever Mixed Breed Mix
Description: "If you are interested in adopting this dog, please fill out our dog adoption questionnaire and e-mail it to [email protected]…" Learn more
---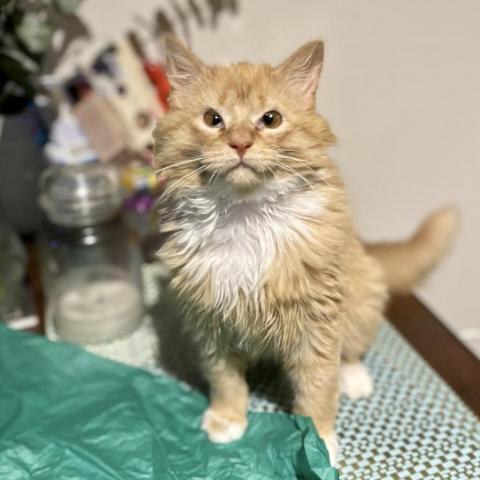 Name: Oscar
Species: Cat
Location: Homeward Trails Animal Rescue Inc, Fairfax Station, VA
Age, Size, Sex, Breed: Baby, Medium, Male, Domestic Medium Hair
Description: "If you are interested in adopting this cat, please fill out our cat adoption questionnaire or if you have questions,…" Learn more
---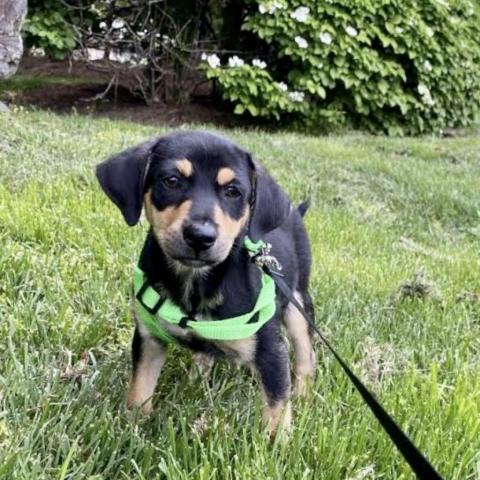 Name: Wilma
Species: Dog
Location: Homeward Trails Animal Rescue Inc, Fairfax Station, VA
Age, Size, Sex, Breed: Baby, Small, Female, Labrador Retriever
Description: "If you are interested in adopting this dog, please fill out our dog adoption questionnaire. All animals for adoption through…" Learn more
---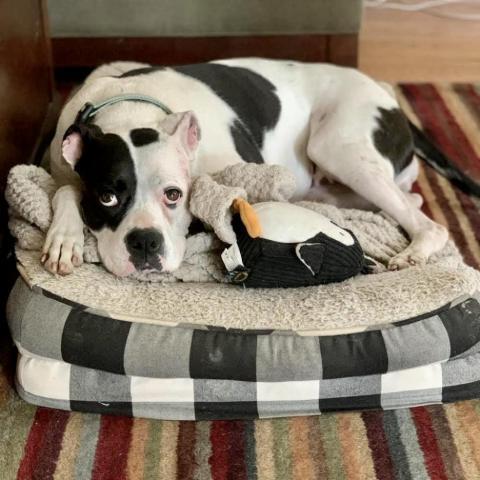 Name: Bailey
Species: Dog
Location: Homeward Trails Animal Rescue Inc, Fairfax Station, VA
Age, Size, Sex, Breed: Adult, Medium, Female, Boxer
Description: "Meet Bailey! Bailey is a sweet boxer who just LOVES her people. Housebroken and very friendly, she's a wonderful house…" Learn more
---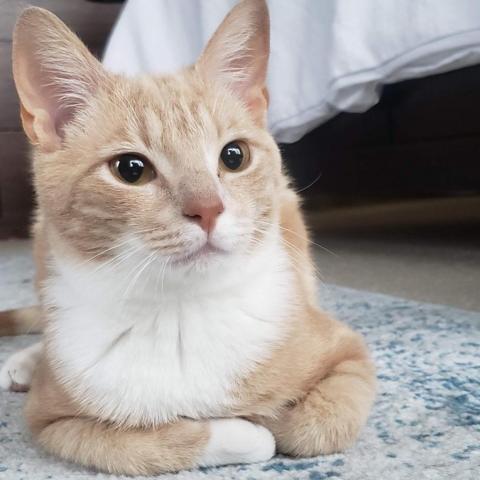 Name: Clarence
Species: Cat
Location: Homeward Trails Animal Rescue Inc, Fairfax Station, VA
Age, Size, Sex, Breed: Young, Medium, Male, Domestic Short Hair
Description: "If you are interested in adopting this cat, please fill out our cat adoption questionnaire and e-mail it to [email protected]…." Learn more
---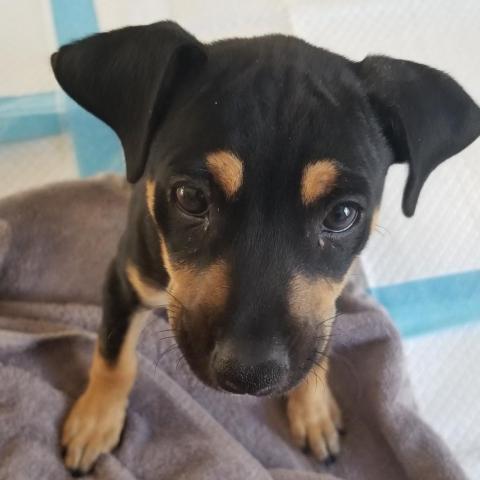 Name: Dina
Species: Dog
Location: Homeward Trails Animal Rescue Inc, Fairfax Station, VA
Age, Size, Sex, Breed: Baby, Small, Female, Labrador Retriever
Description: "If you are interested in adopting this dog, please fill out our dog adoption questionnaire. All animals for adoption through…" Learn more
---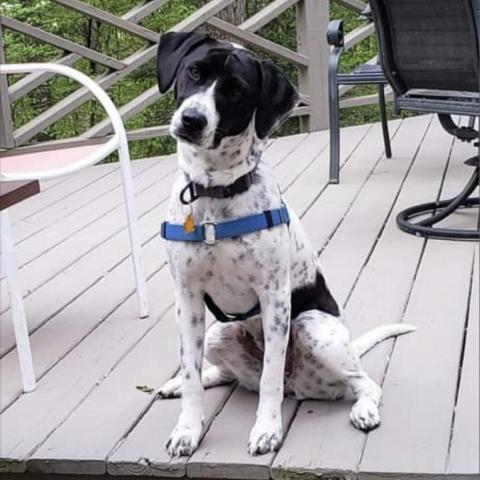 Name: June
Species: Dog
Location: Homeward Trails Animal Rescue Inc, Fairfax Station, VA
Age, Size, Sex, Breed: Young, Medium, Female, Black Labrador Retriever Pointer Mix
Description: "Due to COVID-19 precautions, all animals for adoption through Homeward Trails can be met by appointment only. You can make…" Learn more
---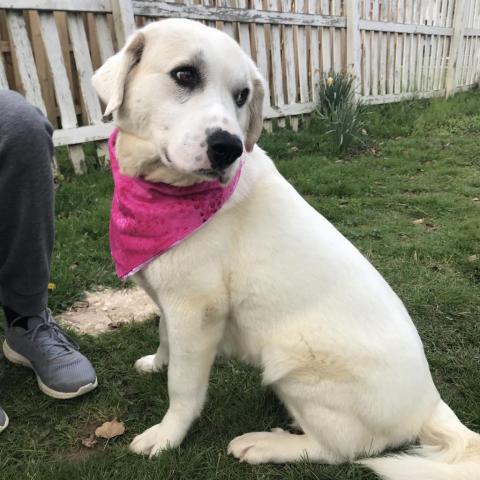 Name: Puppy
Species: Dog
Location: Homeward Trails Animal Rescue Inc, Fairfax Station, VA
Age, Size, Sex, Breed: Adult, Large, Female, Great Pyrenees
Description: "If you are interested in adopting this dog, please fill out our dog adoption questionnaire. Questions can be sent to…" Learn more
---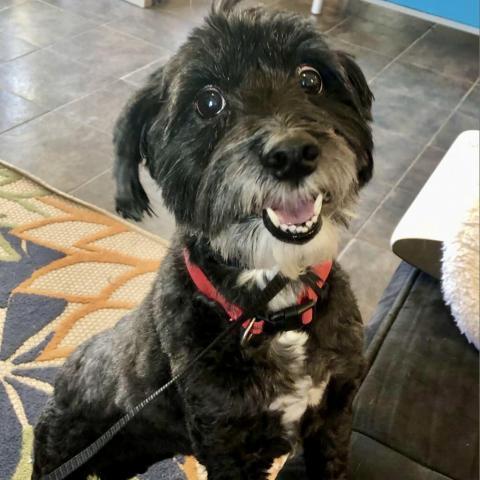 Name: Precious
Species: Dog
Location: Homeward Trails Animal Rescue Inc, Fairfax Station, VA
Age, Size, Sex, Breed: Senior, Medium, Female, Schnauzer Poodle Mix
Description: "If you are interested in adopting this dog, please fill out our dog adoption questionnaire and e-mail it to [email protected]…" Learn more
---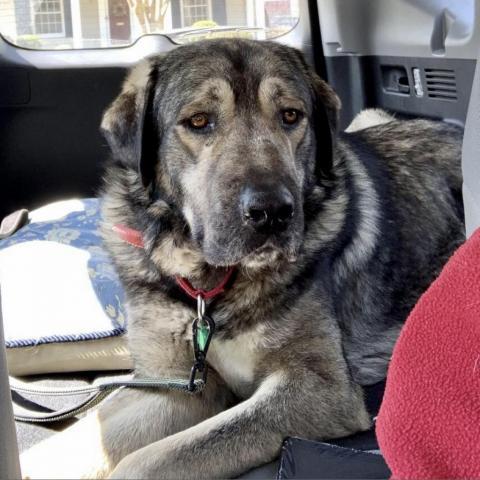 Name: Traveler
Species: Dog
Location: Homeward Trails Animal Rescue Inc, Fairfax Station, VA
Age, Size, Sex, Breed: Adult, Extra Large, Male, Anatolian Shepherd
Description: "If you are interested in adopting this dog, please fill out our dog adoption questionnaire and e-mail it to [email protected]…" Learn more
---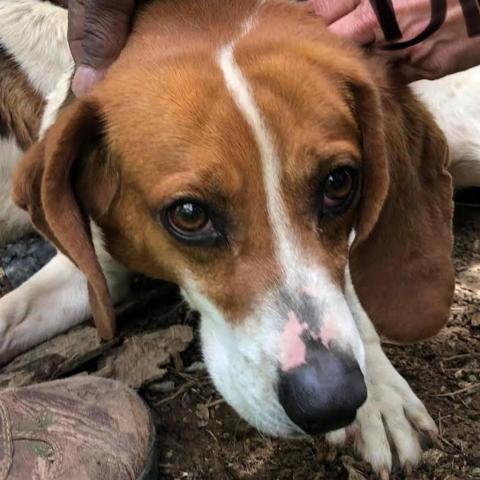 Name: Jelly
Species: Dog
Location: Homeward Trails Animal Rescue Inc, Fairfax Station, VA
Age, Size, Sex, Breed: Adult, Medium, Male, Beagle
Description: "If you are interested in adopting this dog, please fill out our dog adoption questionnaire and e-mail it to [email protected]…" Learn more
---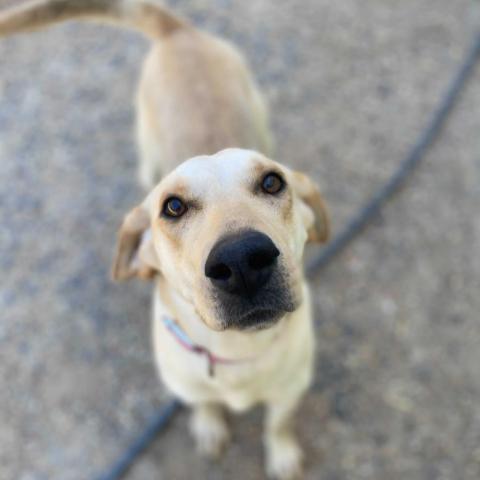 Name: Izzy
Species: Dog
Location: Homeward Trails Animal Rescue Inc, Fairfax Station, VA
Age, Size, Sex, Breed: Adult, Medium, Female, Yellow Labrador Retriever
Description: "If you are interested in adopting this dog, please fill out our dog adoption questionnaire and e-mail it to [email protected]…" Learn more
---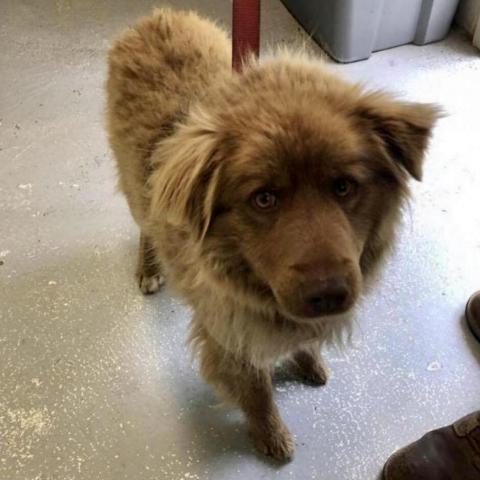 Name: Kodiak
Species: Dog
Location: Homeward Trails Animal Rescue Inc, Fairfax Station, VA
Age, Size, Sex, Breed: Adult, Medium, Male, Mixed Breed Chocolate Labrador Retriever Mix
Description: "If you are interested in adopting this dog, please fill out our dog adoption questionnaire and e-mail it to [email protected]…" Learn more
---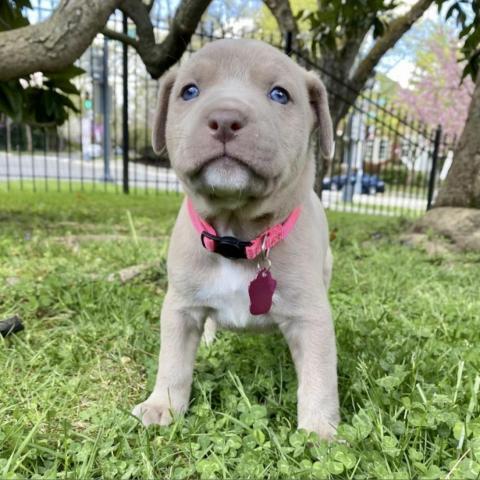 Name: Bluey
Species: Dog
Location: Homeward Trails Animal Rescue Inc, Fairfax Station, VA
Age, Size, Sex, Breed: Baby, Large, Male, English Bulldog American Staffordshire Terrier Mix
Description: "If you are interested in adopting this dog, please fill out our dog adoption questionnaire and e-mail it to [email protected]…" Learn more
---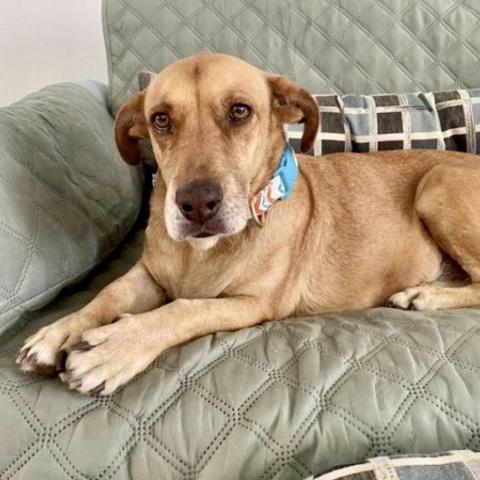 Name: Valentino
Species: Dog
Location: Homeward Trails Animal Rescue Inc, Fairfax Station, VA
Age, Size, Sex, Breed: Adult, Medium, Male, Labrador Retriever Mixed Breed Mix
Description: "If you are interested in adopting this dog, please fill out our dog adoption questionnaire and e-mail it to [email protected]…" Learn more
---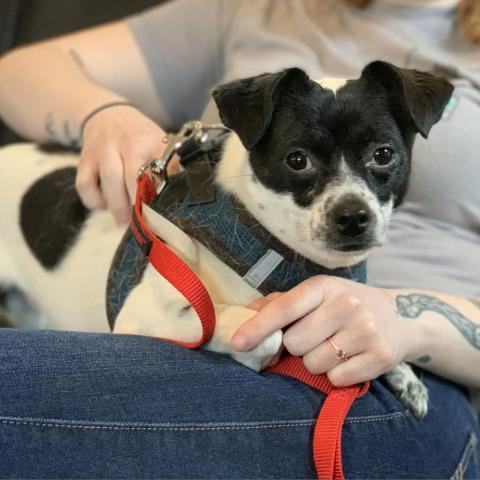 Name: Jack
Species: Dog
Location: Homeward Trails Animal Rescue Inc, Fairfax Station, VA
Age, Size, Sex, Breed: Young, Small, Male, Jack Russell Terrier Chihuahua Mix
Description: "If you are interested in adopting this dog, please fill out our dog adoption questionnaire and e-mail it to [email protected]…." Learn more
---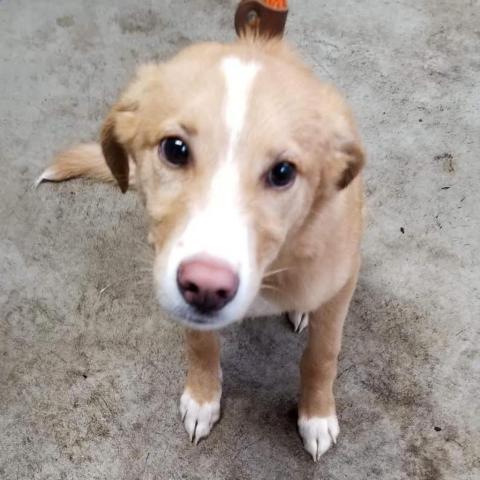 Name: Lucy
Species: Dog
Location: Homeward Trails Animal Rescue Inc, Fairfax Station, VA
Age, Size, Sex, Breed: Young, Medium, Male, Labrador Retriever Mixed Breed Mix
Description: "If you are interested in adopting this dog, please fill out our dog adoption questionnaire and e-mail it to [email protected]…" Learn more
---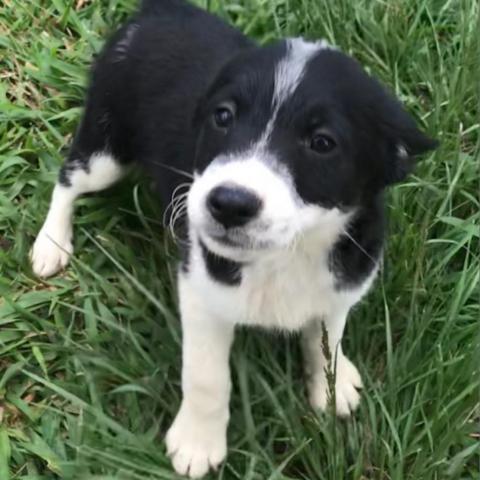 Name: Carrie
Species: Dog
Location: Homeward Trails Animal Rescue Inc, Fairfax Station, VA
Age, Size, Sex, Breed: Baby, Small, Female, Black Labrador Retriever
Description: "Due to COVID-19 precautions, all animals for adoption through Homeward Trails can be met by appointment only. You can make…" Learn more
---
Name: Freddie
Species: Dog
Location: Homeward Trails Animal Rescue Inc, Fairfax Station, VA
Age, Size, Sex, Breed: Baby, Small, Male, Black Labrador Retriever
Description: "Due to COVID-19 precautions, all animals for adoption through Homeward Trails can be met by appointment only. You can make…" Learn more
---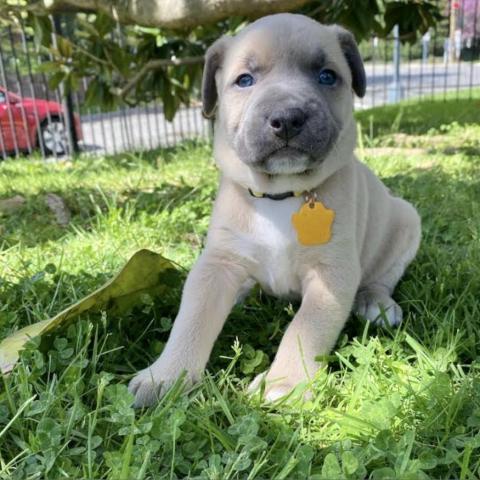 Name: Aussie
Species: Dog
Location: Homeward Trails Animal Rescue Inc, Fairfax Station, VA
Age, Size, Sex, Breed: Baby, Large, Male, English Bulldog American Staffordshire Terrier Mix
Description: "If you are interested in adopting this dog, please fill out our dog adoption questionnaire and e-mail it to [email protected]…" Learn more
---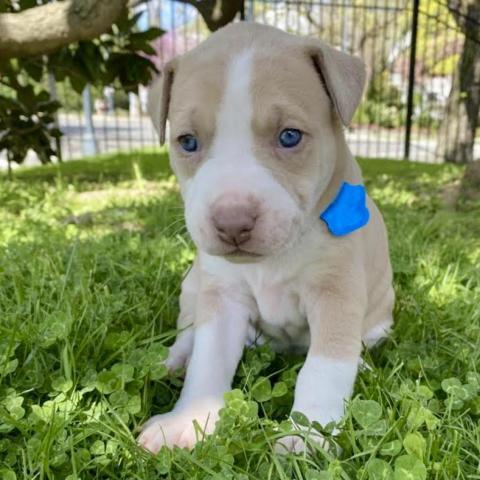 Name: Matilda (Tilly)
Species: Dog
Location: Homeward Trails Animal Rescue Inc, Fairfax Station, VA
Age, Size, Sex, Breed: Baby, Large, Female, English Bulldog American Staffordshire Terrier Mix
Description: "If you are interested in adopting this dog, please fill out our dog adoption questionnaire and e-mail it to [email protected]…" Learn more
---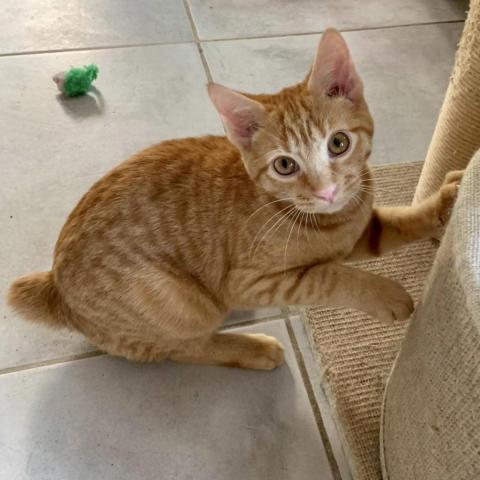 Name: Stubs
Species: Cat
Location: Homeward Trails Animal Rescue Inc, Fairfax Station, VA
Age, Size, Sex, Breed: Young, Medium, Male, Domestic Short Hair
Description: "If you are interested in adopting this cat, please fill out our cat adoption questionnaire or if you have questions,…" Learn more
---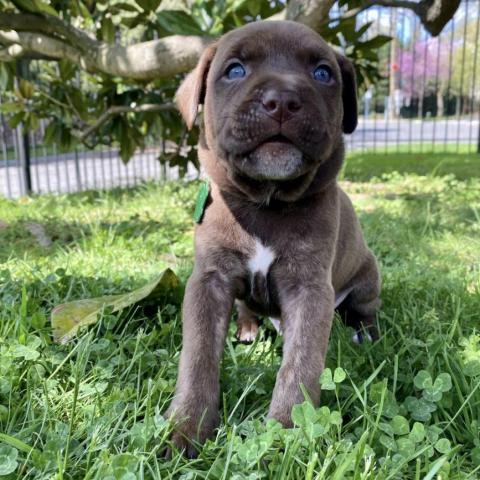 Name: Milo
Species: Dog
Location: Homeward Trails Animal Rescue Inc, Fairfax Station, VA
Age, Size, Sex, Breed: Baby, Large, Male, English Bulldog American Staffordshire Terrier Mix
Description: "If you are interested in adopting this dog, please fill out our dog adoption questionnaire and e-mail it to [email protected]…" Learn more
---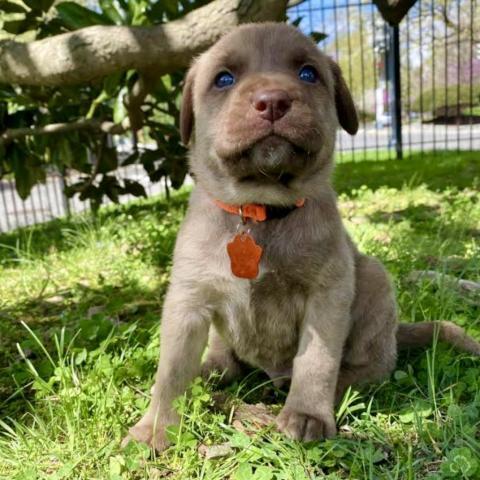 Name: Tassie
Species: Dog
Location: Homeward Trails Animal Rescue Inc, Fairfax Station, VA
Age, Size, Sex, Breed: Baby, Large, Male, English Bulldog American Staffordshire Terrier Mix
Description: "If you are interested in adopting this dog, please fill out our dog adoption questionnaire and e-mail it to [email protected]…" Learn more
---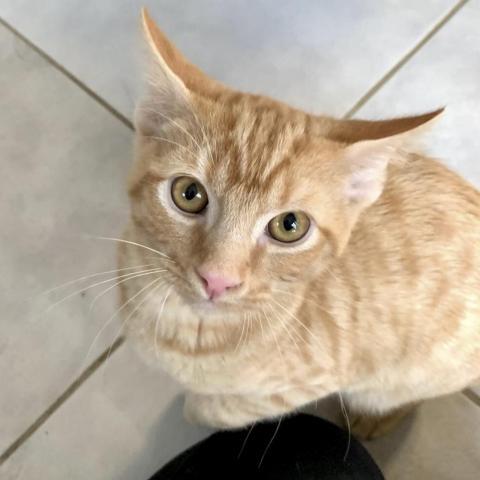 Name: Chubs
Species: Cat
Location: Homeward Trails Animal Rescue Inc, Fairfax Station, VA
Age, Size, Sex, Breed: Young, Medium, Male, Domestic Short Hair
Description: "If you are interested in adopting this cat, please fill out our cat adoption questionnaire or if you have questions,…" Learn more
---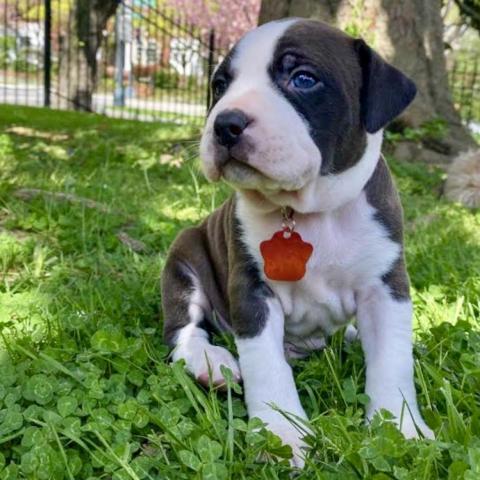 Name: Tim Tam
Species: Dog
Location: Homeward Trails Animal Rescue Inc, Fairfax Station, VA
Age, Size, Sex, Breed: Baby, Large, Male, English Bulldog American Staffordshire Terrier Mix
Description: "If you are interested in adopting this dog, please fill out our dog adoption questionnaire and e-mail it to [email protected]…" Learn more
---