Do you want to add a furry friend to your family and have a positive impact on the Brookhaven community at the same time? Adopt a dog, cat or other kind of pet from a local shelter or organization! Amid the coronavirus pandemic, facilities have dogs, cats and other pets ready and waiting for someone to take them home.
Across Georgia, there are thousands of dogs, cats and other animals of all ages, sizes and breeds without a home — and many are located in your area. In the search for a new fur child, consider beginning at a local facility like Dekalb County Animal Services, where Cookout the dog is waiting patiently. If you aren't sure if you have time to take care of a pet year round, many shelters also offer opportunities to foster pets until they are placed.
Need some help in your search? Patch and Petfinder have you covered. We create a list each week of all the pets recently put up for adoption in your area. If you're a cat person, meet Sissy, a Calico mix up for adoption. If dogs are more your thing, there are several great dogs available, too. Click on any listing for more information, or to start the adoption process.
Editor's note: This list was automatically generated using data compiled by Petfinder. Please report any errors or other feedback to [email protected]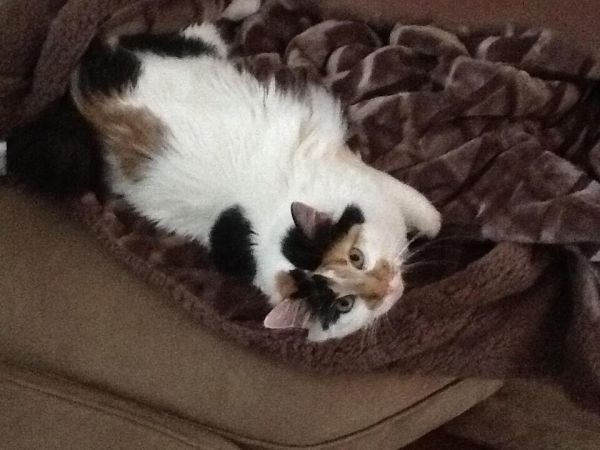 Name: Sissy
Species: Cat
Location: Meow Or Never Inc, Atlanta, GA
Age, Size, Sex, Breed: Adult, Large, Female, Calico Domestic Long Hair Mix
Description: "Our cat Sister (aka Sissy) is approximately 8 years old. She is a long haired calico. We rescued Sissy when…" Learn more
---
Name: Twinkie (NC)
Species: Dog
Location: New Rattitude National Rat Terrier Rescue, Atlanta, GA
Age, Size, Sex, Breed: Young, Small, Female, Rat Terrier
Good With: Dogs
Description: "Call her Twinkie, Twink, Twinklet or whatever you fancy. When you call her, this little 10-month-old Rat Terrier (with a…" Learn more
---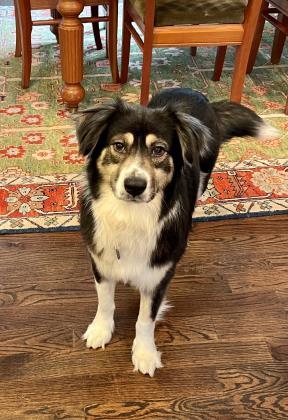 Name: Okie
Species: Dog
Location: Dekalb County Animal Services, 3280 Chamblee Dunwoody Rd, Chamblee, GA
Age, Size, Sex, Breed: Adult, Medium, Male, Mixed Breed
---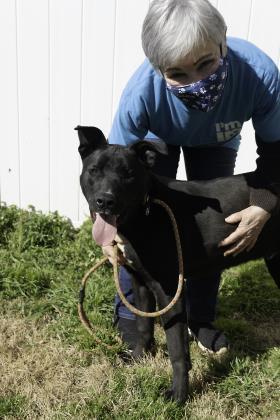 Name: Titan
Species: Dog
Location: Dekalb County Animal Services, 3280 Chamblee Dunwoody Rd, Chamblee, GA
Age, Size, Sex, Breed: Adult, Large, Male, Mixed Breed
Description: "Hi, my name is Titan! I'm looking for a family to call my own. Take the first step to meet…" Learn more
---
Name: Cookout
Species: Dog
Location: Dekalb County Animal Services, 3280 Chamblee Dunwoody Rd, Chamblee, GA
Age, Size, Sex, Breed: Adult, Large, Male, Mixed Breed
---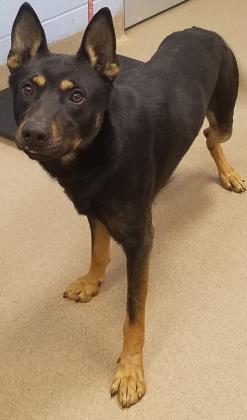 Name: Camelot
Species: Dog
Location: Dekalb County Animal Services, 3280 Chamblee Dunwoody Rd, Chamblee, GA
Age, Size, Sex, Breed: Adult, Large, Male, Mixed Breed
---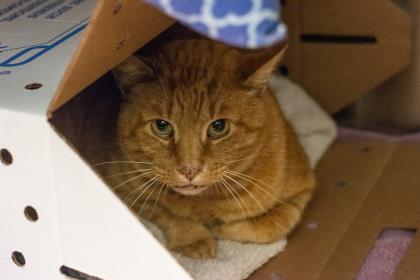 Name: Georgie
Species: Cat
Location: Dekalb County Animal Services, 3280 Chamblee Dunwoody Rd, Chamblee, GA
Age, Size, Sex, Breed: Adult, Medium, Male, Domestic Short Hair
---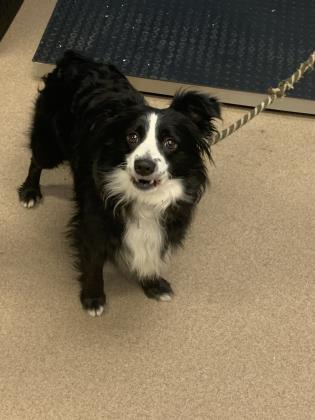 Name: Champ – ADOPTED
Species: Dog
Location: Dekalb County Animal Services, 3280 Chamblee Dunwoody Rd, Chamblee, GA
Age, Size, Sex, Breed: Adult, Small, Male, Mixed Breed
---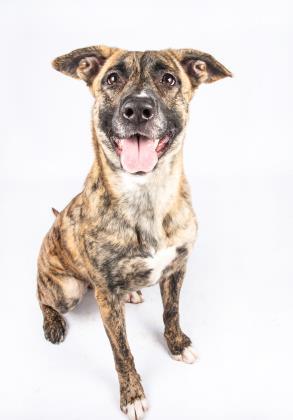 Name: Kim Possible
Species: Dog
Location: Dekalb County Animal Services, 3280 Chamblee Dunwoody Rd, Chamblee, GA
Age, Size, Sex, Breed: Adult, Large, Female, Mixed Breed
---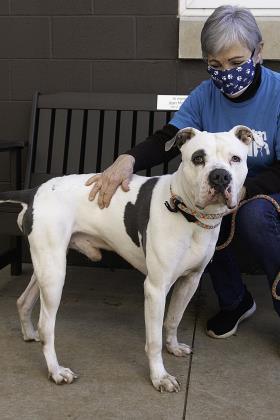 Name: Costco
Species: Dog
Location: Dekalb County Animal Services, 3280 Chamblee Dunwoody Rd, Chamblee, GA
Age, Size, Sex, Breed: Adult, Large, Male, Mixed Breed
Description: "Hi, my name is Costco! I'm looking for a family to call my own. Take the first step to meet…" Learn more
---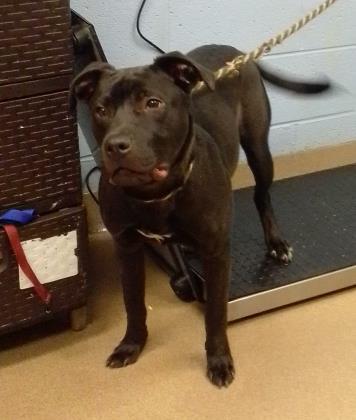 Name: Tucker
Species: Dog
Location: Dekalb County Animal Services, 3280 Chamblee Dunwoody Rd, Chamblee, GA
Age, Size, Sex, Breed: Adult, Large, Male, Mixed Breed
---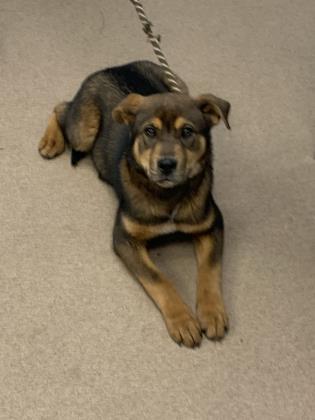 Name: Ron Stoppable – ADOPTED
Species: Dog
Location: Dekalb County Animal Services, 3280 Chamblee Dunwoody Rd, Chamblee, GA
Age, Size, Sex, Breed: Young, Medium, Male, Mixed Breed
---
Name: Tito ADOPTED
Species: Dog
Location: Dekalb County Animal Services, 3280 Chamblee Dunwoody Rd, Chamblee, GA
Age, Size, Sex, Breed: Adult, Small, Male, Mixed Breed
---
Name: Felix
Species: Dog
Location: Dekalb County Animal Services, 3280 Chamblee Dunwoody Rd, Chamblee, GA
Age, Size, Sex, Breed: Adult, Medium, Male, Mixed Breed
---
Name: Kairo
Species: Dog
Location: Dekalb County Animal Services, 3280 Chamblee Dunwoody Rd, Chamblee, GA
Age, Size, Sex, Breed: Adult, Large, Male, Mixed Breed
---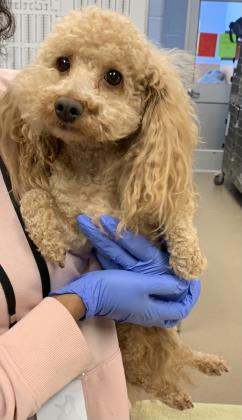 Name: Zoodle- ADOPTED!
Species: Dog
Location: Dekalb County Animal Services, 3280 Chamblee Dunwoody Rd, Chamblee, GA
Age, Size, Sex, Breed: Adult, Small, Male, Mixed Breed
---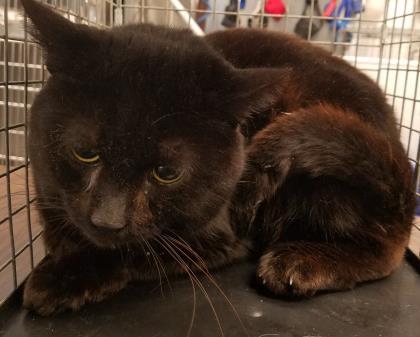 Name: Dingel-ADOPTED
Species: Cat
Location: Dekalb County Animal Services, 3280 Chamblee Dunwoody Rd, Chamblee, GA
Age, Size, Sex, Breed: Senior, Medium, Male, Domestic Short Hair
---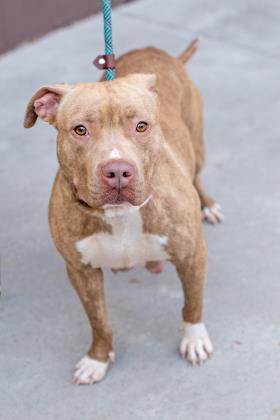 Name: Wilma
Species: Dog
Location: Dekalb County Animal Services, 3280 Chamblee Dunwoody Rd, Chamblee, GA
Age, Size, Sex, Breed: Adult, Medium, Female, Mixed Breed
---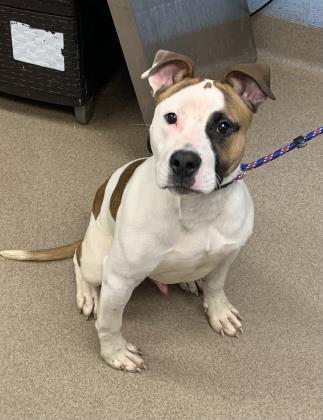 Name: Bingo
Species: Dog
Location: Dekalb County Animal Services, 3280 Chamblee Dunwoody Rd, Chamblee, GA
Age, Size, Sex, Breed: Young, Medium, Male, Mixed Breed
---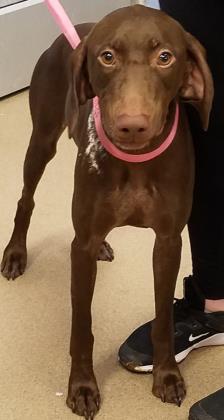 Name: Miss Coco
Species: Dog
Location: Dekalb County Animal Services, 3280 Chamblee Dunwoody Rd, Chamblee, GA
Age, Size, Sex, Breed: Adult, Large, Female, Mixed Breed
---
Name: Brooke
Species: Cat
Location: Dekalb County Animal Services, 3280 Chamblee Dunwoody Rd, Chamblee, GA
Age, Size, Sex, Breed: Adult, Small, Female, Domestic Short Hair
---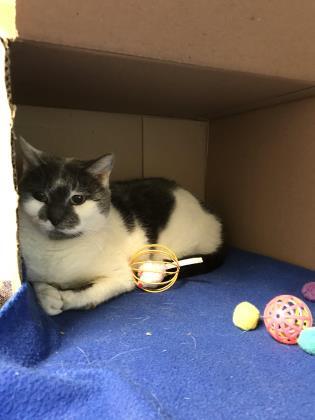 Name: Sindel
Species: Cat
Location: Dekalb County Animal Services, 3280 Chamblee Dunwoody Rd, Chamblee, GA
Age, Size, Sex, Breed: Adult, Medium, Female, Domestic Medium Hair Domestic Short Hair Mix
---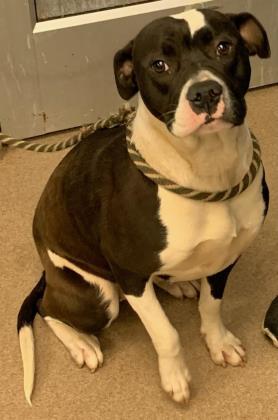 Name: Ambrosia – ADOPTED
Species: Dog
Location: Dekalb County Animal Services, 3280 Chamblee Dunwoody Rd, Chamblee, GA
Age, Size, Sex, Breed: Adult, Large, Female, Mixed Breed
---
Name: Latte
Species: Cat
Location: Dekalb County Animal Services, 3280 Chamblee Dunwoody Rd, Chamblee, GA
Age, Size, Sex, Breed: Senior, Small, Female, Domestic Short Hair
---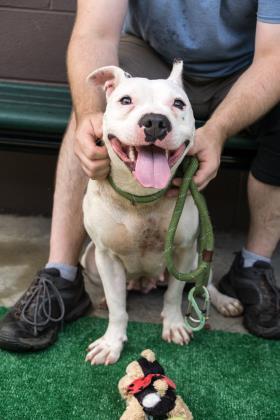 Name: PrimRose
Species: Dog
Location: Dekalb County Animal Services, 3280 Chamblee Dunwoody Rd, Chamblee, GA
Age, Size, Sex, Breed: Adult, Medium, Female, Mixed Breed
---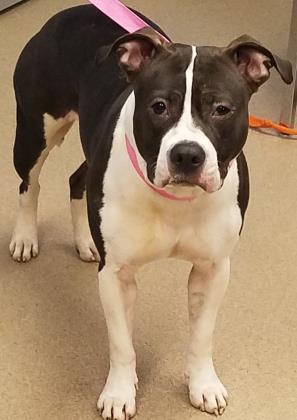 Name: Mara
Species: Dog
Location: Dekalb County Animal Services, 3280 Chamblee Dunwoody Rd, Chamblee, GA
Age, Size, Sex, Breed: Adult, Large, Female, Mixed Breed
Description: "Hi, my name is Mara! I'm looking for a family to call my own. Take the first step to meet…" Learn more
---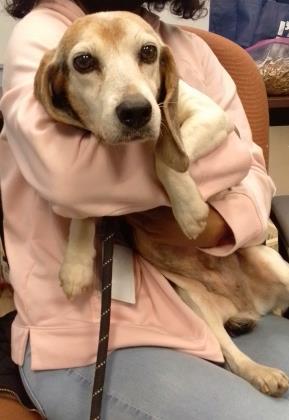 Name: Shila – ADOPTED
Species: Dog
Location: Dekalb County Animal Services, 3280 Chamblee Dunwoody Rd, Chamblee, GA
Age, Size, Sex, Breed: Senior, Small, Female, Mixed Breed
---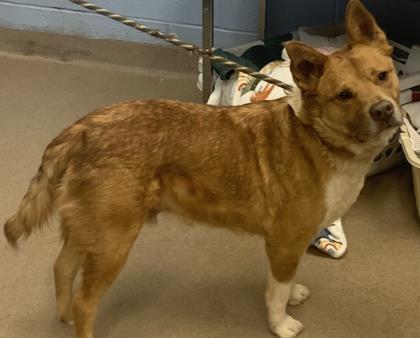 Name: Visa
Species: Dog
Location: Dekalb County Animal Services, 3280 Chamblee Dunwoody Rd, Chamblee, GA
Age, Size, Sex, Breed: Adult, Large, Male, Mixed Breed
---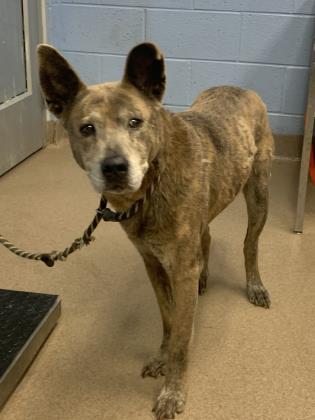 Name: Mary Ann
Species: Dog
Location: Dekalb County Animal Services, 3280 Chamblee Dunwoody Rd, Chamblee, GA
Age, Size, Sex, Breed: Senior, Large, Female, Mixed Breed
---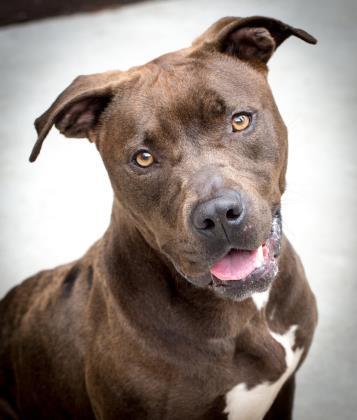 Name: Gia
Species: Dog
Location: Dekalb County Animal Services, 3280 Chamblee Dunwoody Rd, Chamblee, GA
Age, Size, Sex, Breed: Adult, Medium, Female, Mixed Breed
Description: "Gia is still fairly new with us and we are finding out more abou there. Here is what our volunteers…" Learn more
---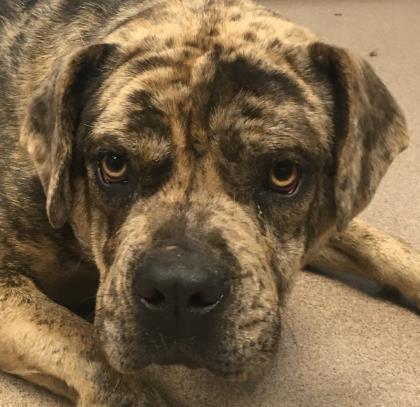 Name: TJ
Species: Dog
Location: Dekalb County Animal Services, 3280 Chamblee Dunwoody Rd, Chamblee, GA
Age, Size, Sex, Breed: Adult, Large, Male, Mixed Breed
---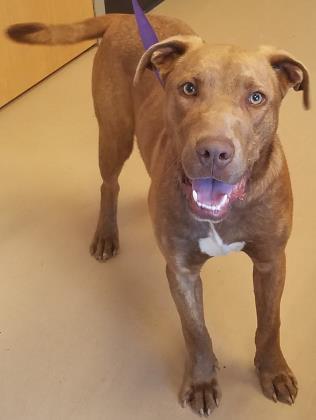 Name: Aldin
Species: Dog
Location: Dekalb County Animal Services, 3280 Chamblee Dunwoody Rd, Chamblee, GA
Age, Size, Sex, Breed: Young, Large, Male, Mixed Breed
---
Name: Beau
Species: Dog
Location: Dekalb County Animal Services, 3280 Chamblee Dunwoody Rd, Chamblee, GA
Age, Size, Sex, Breed: Senior, Large, Male, Mixed Breed
Description: "Beau loves to lean on his people for pets. This sweet middle aged guy is solidly built and has a…" Learn more
---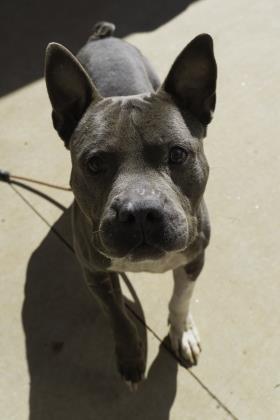 Name: Adonis
Species: Dog
Location: Dekalb County Animal Services, 3280 Chamblee Dunwoody Rd, Chamblee, GA
Age, Size, Sex, Breed: Adult, Large, Male, Mixed Breed
Description: "Hi, my name is Adonis! I'm looking for a family to call my own. Take the first step to meet…" Learn more
---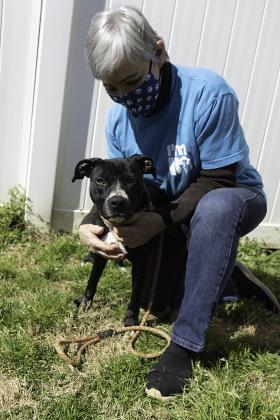 Name: Midnight
Species: Dog
Location: Dekalb County Animal Services, 3280 Chamblee Dunwoody Rd, Chamblee, GA
Age, Size, Sex, Breed: Adult, Medium, Female, Mixed Breed
---
Name: Lady
Species: Dog
Location: Dekalb County Animal Services, 3280 Chamblee Dunwoody Rd, Chamblee, GA
Age, Size, Sex, Breed: Adult, Medium, Female, Mixed Breed
---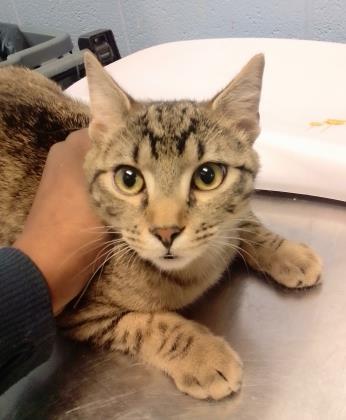 Name: Hickory-Adopted
Species: Cat
Location: Dekalb County Animal Services, 3280 Chamblee Dunwoody Rd, Chamblee, GA
Age, Size, Sex, Breed: Adult, Large, Male, Domestic Short Hair
---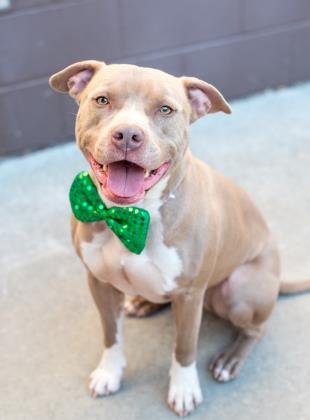 Name: Boss
Species: Dog
Location: Dekalb County Animal Services, 3280 Chamblee Dunwoody Rd, Chamblee, GA
Age, Size, Sex, Breed: Adult, Large, Male, Mixed Breed
---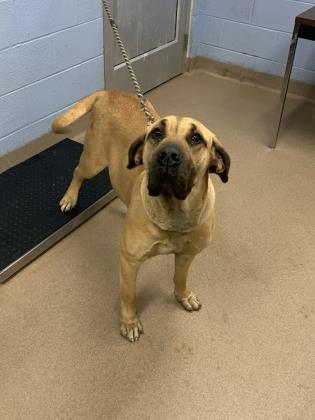 Name: Athena
Species: Dog
Location: Dekalb County Animal Services, 3280 Chamblee Dunwoody Rd, Chamblee, GA
Age, Size, Sex, Breed: Adult, Extra Large, Female, Mixed Breed
---
Name: Cicely
Species: Cat
Location: Dekalb County Animal Services, 3280 Chamblee Dunwoody Rd, Chamblee, GA
Age, Size, Sex, Breed: Adult, Medium, Female, Domestic Short Hair
---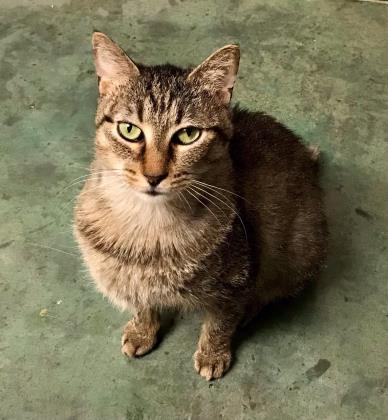 Name: Eudora
Species: Cat
Location: Dekalb County Animal Services, 3280 Chamblee Dunwoody Rd, Chamblee, GA
Age, Size, Sex, Breed: Senior, Large, Female, Domestic Short Hair
---
Name: Fatima – ADOPTED
Species: Dog
Location: Dekalb County Animal Services, 3280 Chamblee Dunwoody Rd, Chamblee, GA
Age, Size, Sex, Breed: Adult, Large, Female, Mixed Breed
---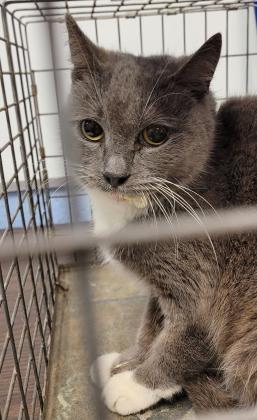 Name: Boots – ADOPTED
Species: Cat
Location: Dekalb County Animal Services, 3280 Chamblee Dunwoody Rd, Chamblee, GA
Age, Size, Sex, Breed: Adult, Medium, Female, Domestic Short Hair
---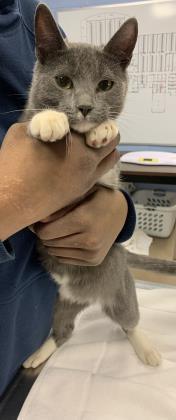 Name: Zac Efron-Adopted
Species: Cat
Location: Dekalb County Animal Services, 3280 Chamblee Dunwoody Rd, Chamblee, GA
Age, Size, Sex, Breed: Adult, Small, Male, Domestic Short Hair
---
Name: Best Boy
Species: Dog
Location: Dekalb County Animal Services, 3280 Chamblee Dunwoody Rd, Chamblee, GA
Age, Size, Sex, Breed: Adult, Large, Male, Mixed Breed
Description: "Best Boy has made quite an impression and already has a volunteer fan club. One volunteer said that he's a…" Learn more
---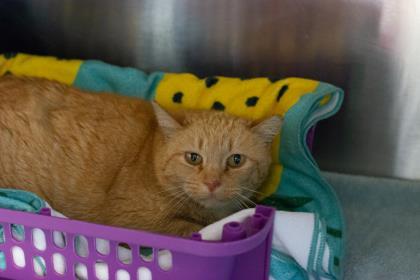 Name: Georgia
Species: Cat
Location: Dekalb County Animal Services, 3280 Chamblee Dunwoody Rd, Chamblee, GA
Age, Size, Sex, Breed: Adult, Medium, Female, Domestic Short Hair
---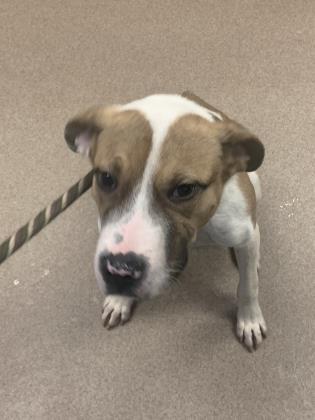 Name: Snuggles ADOPTED
Species: Dog
Location: Dekalb County Animal Services, 3280 Chamblee Dunwoody Rd, Chamblee, GA
Age, Size, Sex, Breed: Young, Medium, Male, Mixed Breed
---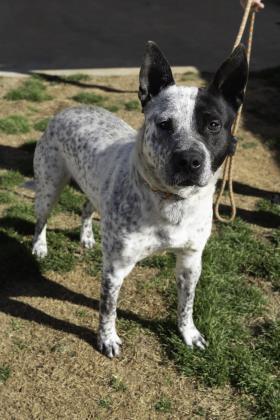 Name: Desmond
Species: Dog
Location: Dekalb County Animal Services, 3280 Chamblee Dunwoody Rd, Chamblee, GA
Age, Size, Sex, Breed: Adult, Large, Male, Mixed Breed
---
Name: Beckett
Species: Dog
Location: Dekalb County Animal Services, 3280 Chamblee Dunwoody Rd, Chamblee, GA
Age, Size, Sex, Breed: Adult, Medium, Male, Mixed Breed
Description: "Beckett is new to us so there's lots we don't know about him yet. We do know he is very…" Learn more
---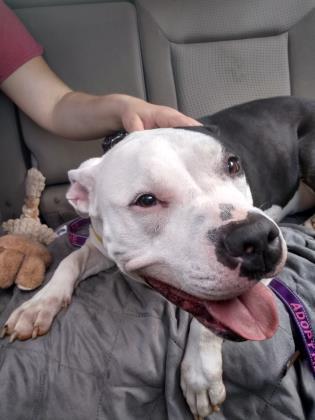 Name: Ella
Species: Dog
Location: Dekalb County Animal Services, 3280 Chamblee Dunwoody Rd, Chamblee, GA
Age, Size, Sex, Breed: Adult, Large, Female, Mixed Breed
Description: "Ella is a sweetie who knows lots of stuff including being HOUSETRAINED. She loves pets and treats and walks pretty…" Learn more
---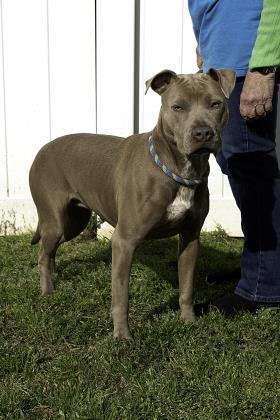 Name: Valley
Species: Dog
Location: Dekalb County Animal Services, 3280 Chamblee Dunwoody Rd, Chamblee, GA
Age, Size, Sex, Breed: Adult, Large, Female, Mixed Breed
---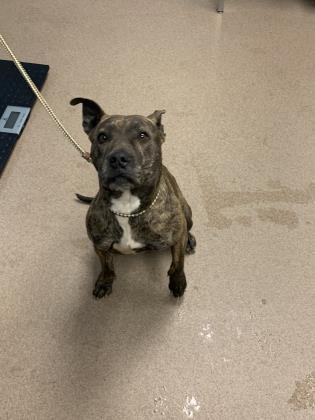 Name: Sierra
Species: Dog
Location: Dekalb County Animal Services, 3280 Chamblee Dunwoody Rd, Chamblee, GA
Age, Size, Sex, Breed: Adult, Large, Female, Mixed Breed
---
Name: Isaiah
Species: Dog
Location: Dekalb County Animal Services, 3280 Chamblee Dunwoody Rd, Chamblee, GA
Age, Size, Sex, Breed: Adult, Extra Large, Male, Mixed Breed
---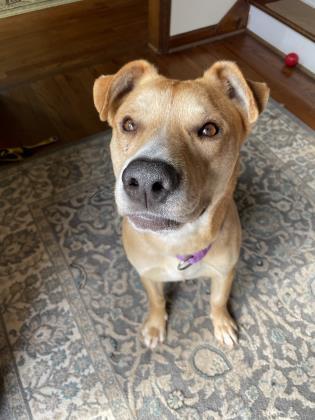 Name: Praline – IN FOSTER
Species: Dog
Location: Dekalb County Animal Services, 3280 Chamblee Dunwoody Rd, Chamblee, GA
Age, Size, Sex, Breed: Adult, Large, Male, Mixed Breed
---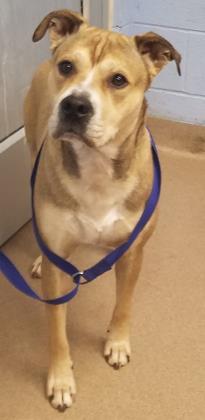 Name: Prince
Species: Dog
Location: Dekalb County Animal Services, 3280 Chamblee Dunwoody Rd, Chamblee, GA
Age, Size, Sex, Breed: Adult, Large, Male, Mixed Breed
---