Do you want to add a new member to your family and do something good for the Hopkinton community at the same time? Adopt a pet from a local shelter or organization! Despite the COVID-19 pandemic, animal shelters in and around Hopkinton have dogs, cats and other kinds of pets ready and waiting to be adopted.
Across Rhode Island, there are thousands of dogs, cats and other animals of all ages and sizes without a home — and many of them are located within driving distance. For those looking to adopt, a great place to start the search for your new friend is at Animal Rescue Rhode Island, where Norman the guinea pig is waiting patiently, or another local adoption center. If you aren't sure if you have time to take care of a pet year round, many shelters also offer opportunities to foster pets until they are placed in permanent homes.
Need some help in your search? Patch and Petfinder have you covered. We create a list each week of all the pets recently put up for adoption in your area. If you're a cat person, meet Ferra, a Domestic Long Hair up for adoption. Or if dogs are more your thing, there are several great dogs available, too. Click on any listing for more information, or to start the adoption process.
Editor's note: This list was automatically generated using data compiled by Petfinder. Please report any errors or other feedback to [email protected]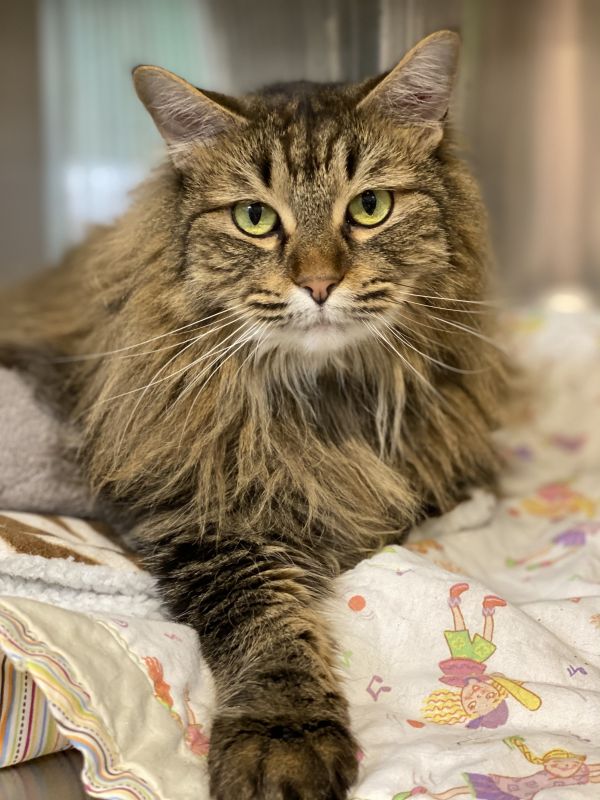 Name: Ferra
Species: Cat
Location: Animal Rescue Rhode Island, 506 B Curtis Corner Rd, South Kingstown, RI
Age, Size, Sex, Breed: Adult, Large, Female, Domestic Long Hair
Good With: Cats
---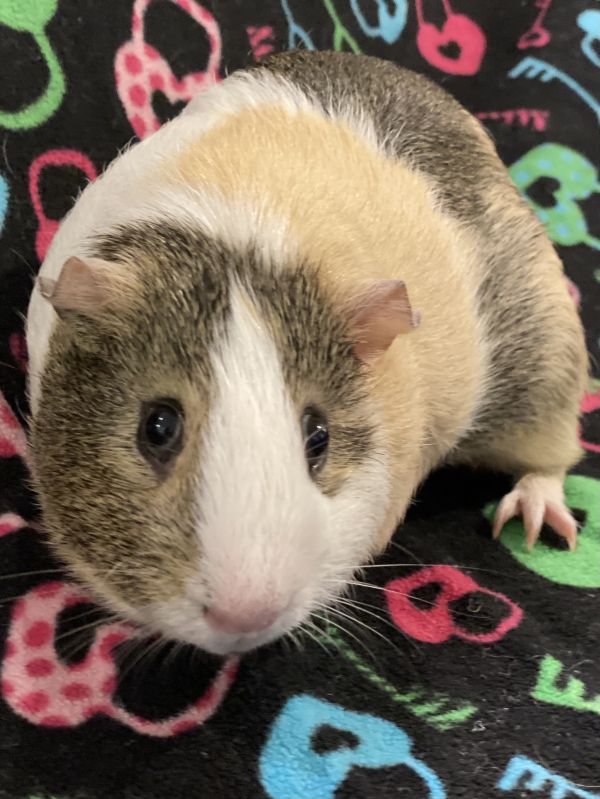 Name: Edward
Species: Guinea Pig
Location: Animal Rescue Rhode Island, 506 B Curtis Corner Rd, South Kingstown, RI
Age, Size, Sex, Breed: Adult, Small, Male, Guinea Pig
Description: "Bonded with brother Norman" Learn more
---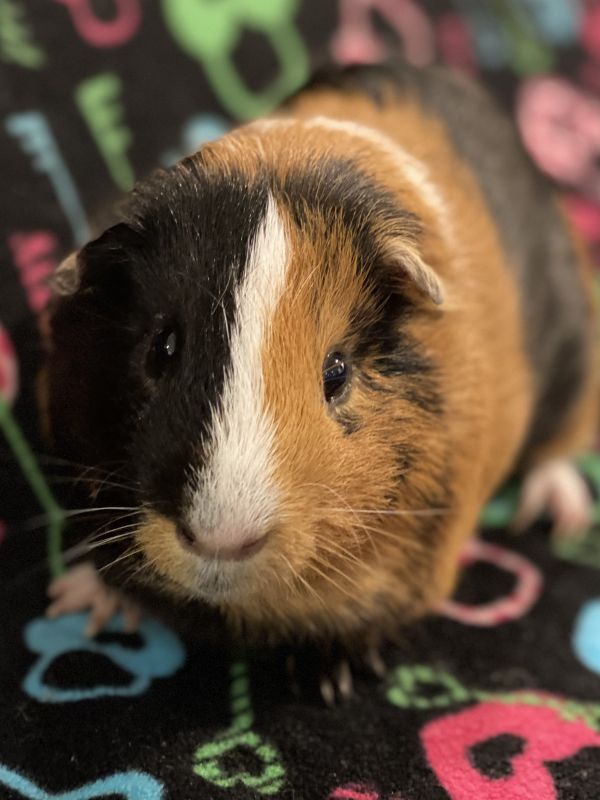 Name: Norman
Species: Guinea Pig
Location: Animal Rescue Rhode Island, 506 B Curtis Corner Rd, South Kingstown, RI
Age, Size, Sex, Breed: Adult, Small, Male, Guinea Pig
Description: "Bonded with brother Edward" Learn more
---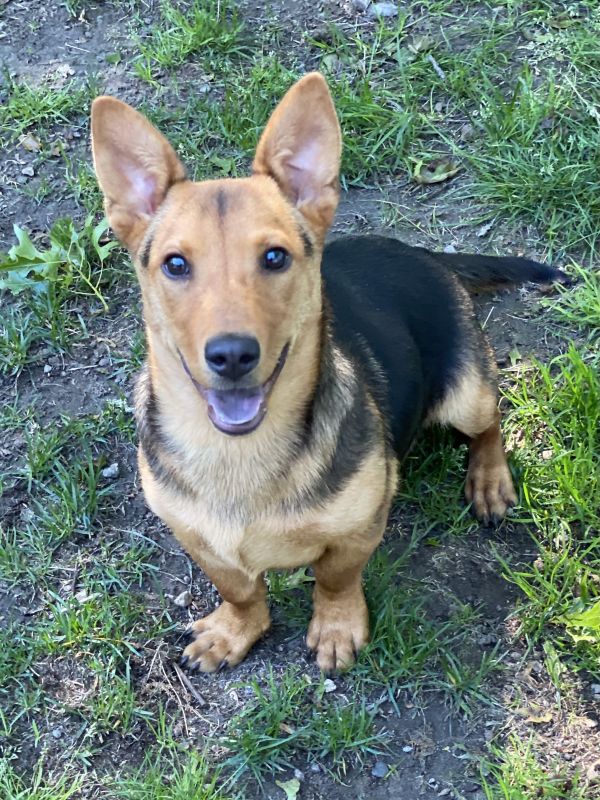 Name: Alfredo
Species: Dog
Location: Animal Rescue Rhode Island, 506 B Curtis Corner Rd, South Kingstown, RI
Age, Size, Sex, Breed: Young, Medium, Male, Corgi
---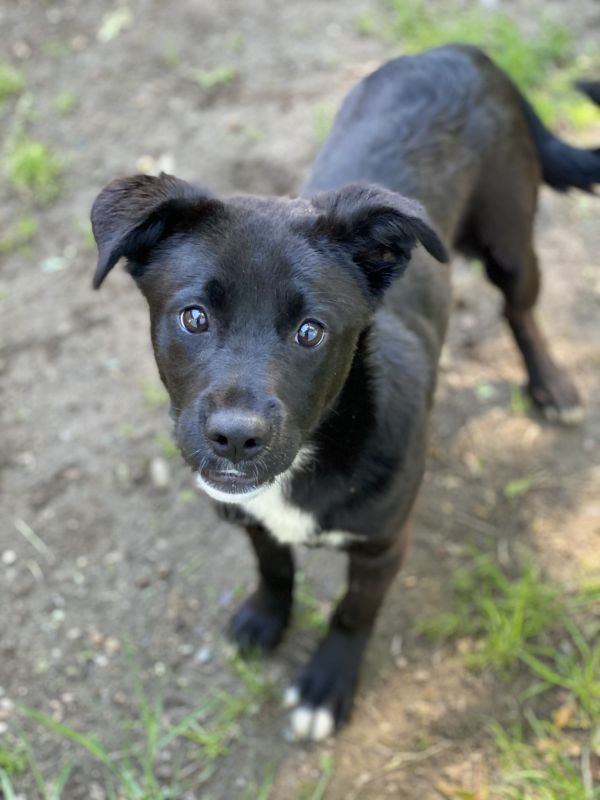 Name: Angel
Species: Dog
Location: Animal Rescue Rhode Island, 506 B Curtis Corner Rd, South Kingstown, RI
Age, Size, Sex, Breed: Baby, Medium, Female, Retriever
---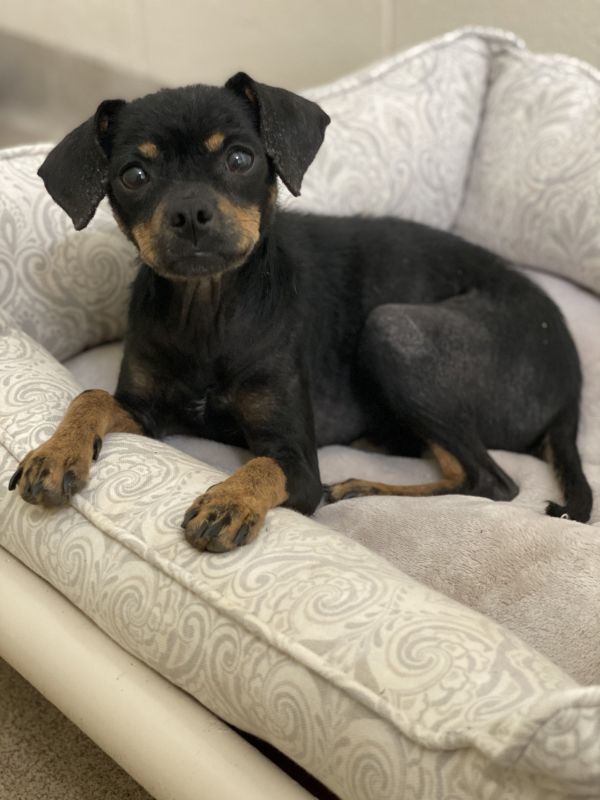 Name: Delilah
Species: Dog
Location: Animal Rescue Rhode Island, 506 B Curtis Corner Rd, South Kingstown, RI
Age, Size, Sex, Breed: Adult, Small, Female, Chihuahua
---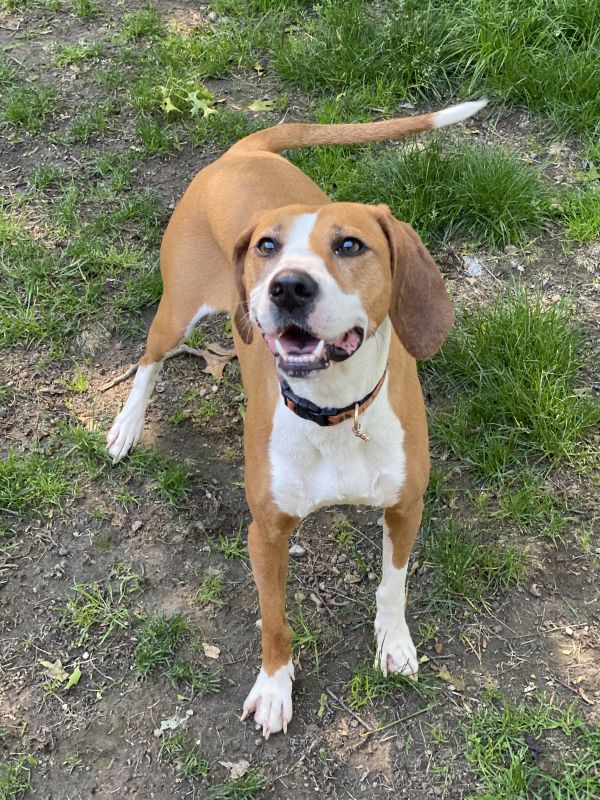 Name: Ellie
Species: Dog
Location: Animal Rescue Rhode Island, 506 B Curtis Corner Rd, South Kingstown, RI
Age, Size, Sex, Breed: Adult, Medium, Female, Treeing Walker Coonhound
---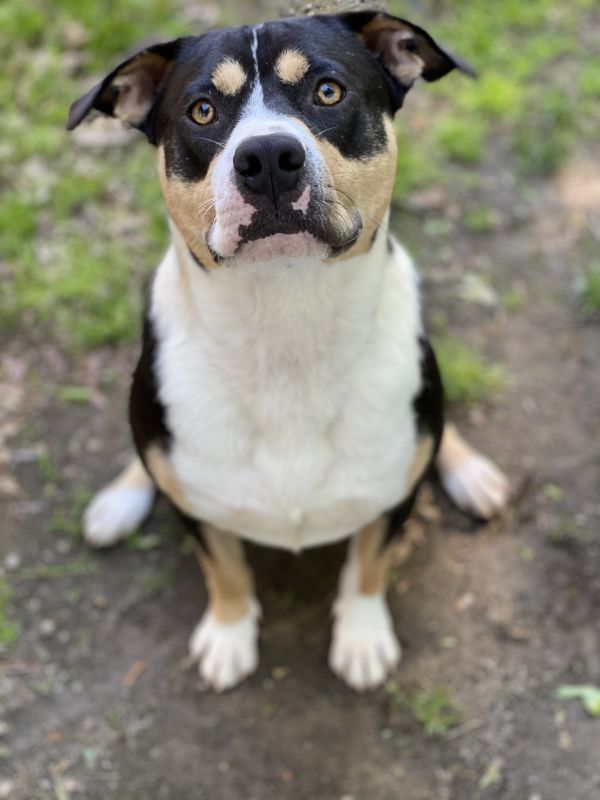 Name: Truly
Species: Dog
Location: Animal Rescue Rhode Island, 506 B Curtis Corner Rd, South Kingstown, RI
Age, Size, Sex, Breed: Adult, Large, Male, Mixed Breed
---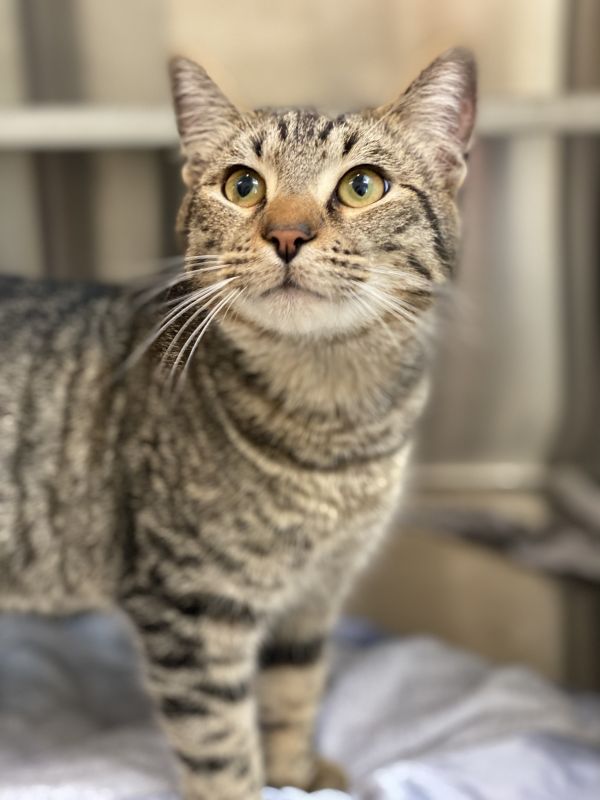 Name: Spud
Species: Cat
Location: Animal Rescue Rhode Island, 506 B Curtis Corner Rd, South Kingstown, RI
Age, Size, Sex, Breed: Adult, Medium, Male, Domestic Short Hair
---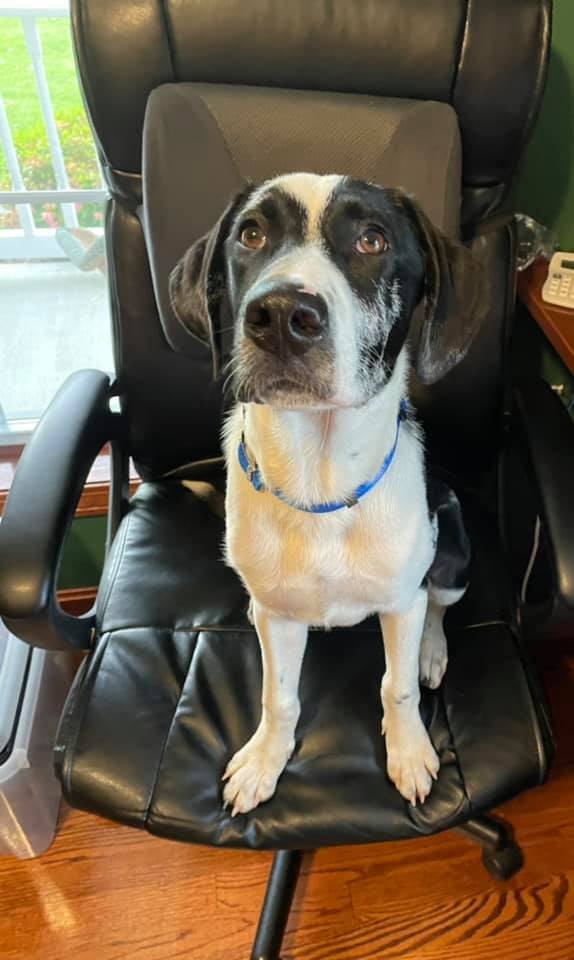 Name: Walter
Species: Dog
Location: Wings Of Freedom Animal Rescue, Griswold, CT
Age, Size, Sex, Breed: Baby, Large, Male, Great Dane
Good With: Dogs
Description: "Our new hunk of burning love! Meet Walter our foster pup. He is a Great Dane mix and already a…" Learn more
---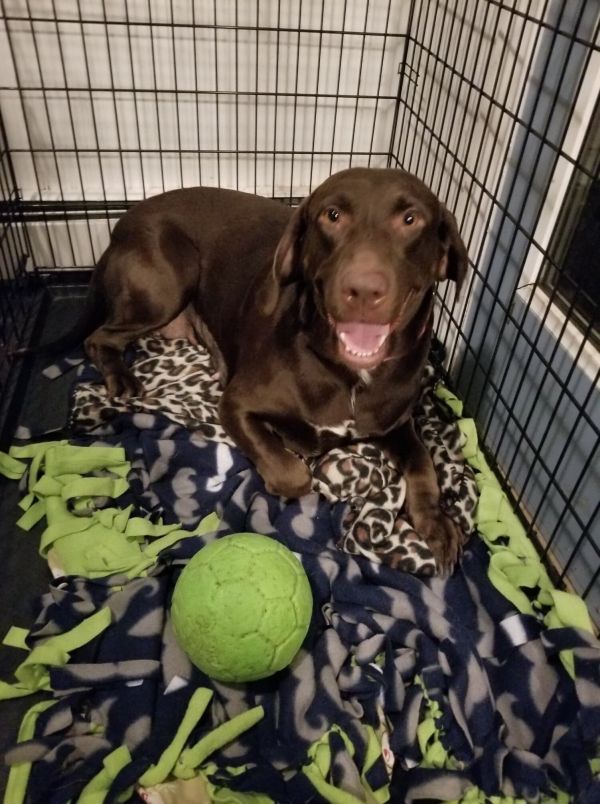 Name: Coco
Species: Dog
Location: Wings Of Freedom Animal Rescue, Griswold, CT
Age, Size, Sex, Breed: Adult, Large, Female, Labrador Retriever
Good With: Kids and dogs
Description: "Coco is a 2 year old Chocolate lab. Her and her sister came into rescue when their dad became seriously…" Learn more
---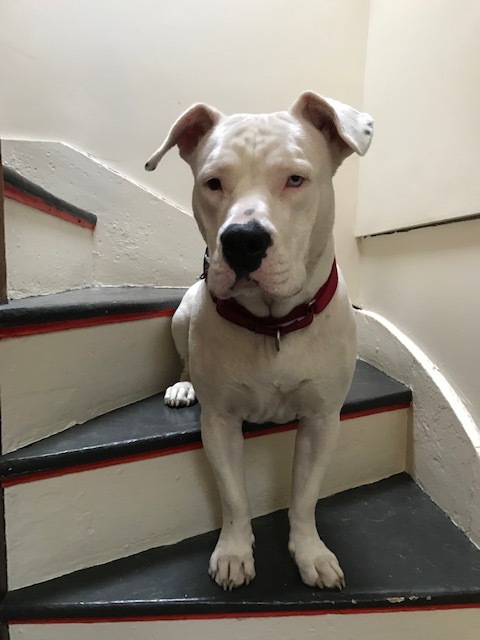 Name: Asher
Species: Dog
Location: Wings Of Freedom Animal Rescue, Griswold, CT
Age, Size, Sex, Breed: Young, Large, Male, American Bulldog
Good With: Dogs
Description: "Asher is a 16 month old deaf America Bulldog. Asher has come so very far since joining the rescue. Asher…" Learn more
---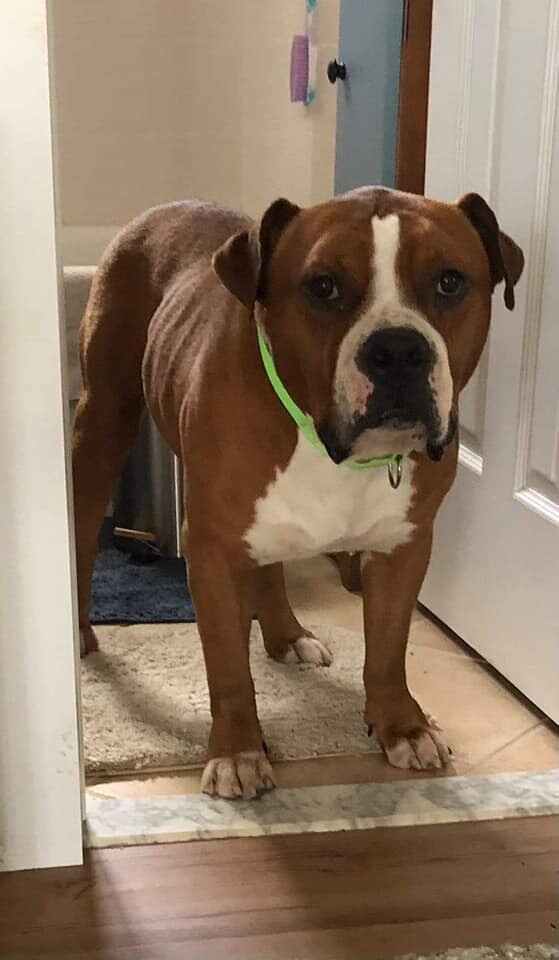 Name: Biscuit Boxer
Species: Dog
Location: Wings Of Freedom Animal Rescue, Griswold, CT
Age, Size, Sex, Breed: Adult, Large, Male, Boxer American Bulldog Mix
Good With: Kids and dogs
Description: "Biscuit Boxer is a 6 year old Boxer/ABD mix. He is that typical big, goofy boy. He is laid back…" Learn more
---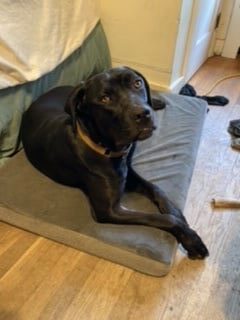 Name: Leroy
Species: Dog
Location: Wings Of Freedom Animal Rescue, Griswold, CT
Age, Size, Sex, Breed: Adult, Extra Large, Male, Great Dane Labrador Retriever Mix
Good With: Dogs
Description: "Leroy is a hunk of a boy! He is just 1 year old and is already 105 pounds! He will…" Learn more
---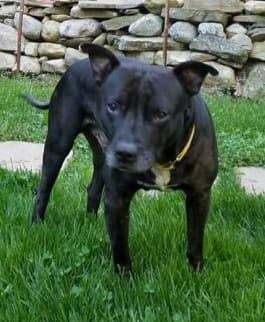 Name: Wilbur
Species: Dog
Location: Wings Of Freedom Animal Rescue, Griswold, CT
Age, Size, Sex, Breed: Adult, Large, Male, American Bulldog
Good With: Dogs and cats
Description: "Wilbur is a 5 year old American Bulldog mix. Wilbur dog friendly (a little rough so maybe not small dogs)…." Learn more
---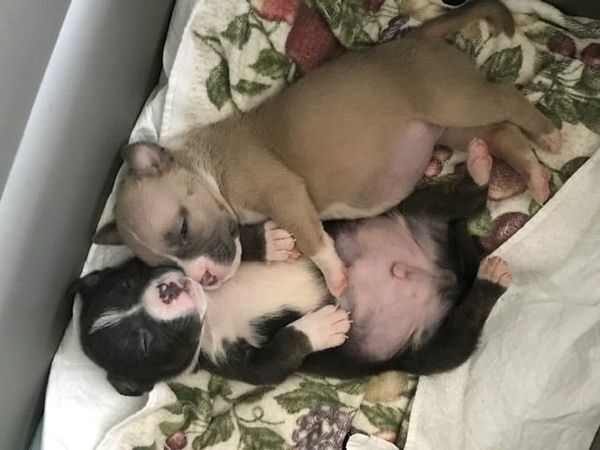 Name: Save a Life- Become a Foster!
Species: Dog
Location: All Paws On Deck Inc, Griswold, CT
Age, Size, Sex, Breed: Young, Medium, Female, Mixed Breed
Description: "We are a Griswold, CT based dog rescue that focuses on saving pregnant/nursing mamas and their babies from overcrowded shelters…." Learn more
---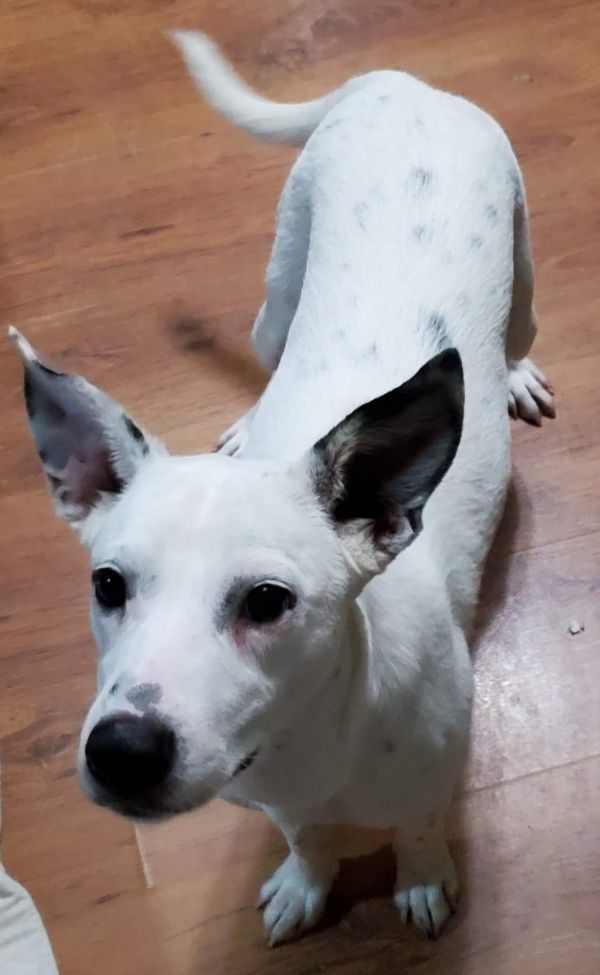 Name: Elsa
Species: Dog
Location: Wings Of Freedom Animal Rescue, Griswold, CT
Age, Size, Sex, Breed: Young, Medium, Female, Hound
Good With: Kids, dogs and cats
Description: "Elsa is a 10 month old hound/heeler mix. She's very loving; loves to give hugs and kisses, and to cuddle…." Learn more
---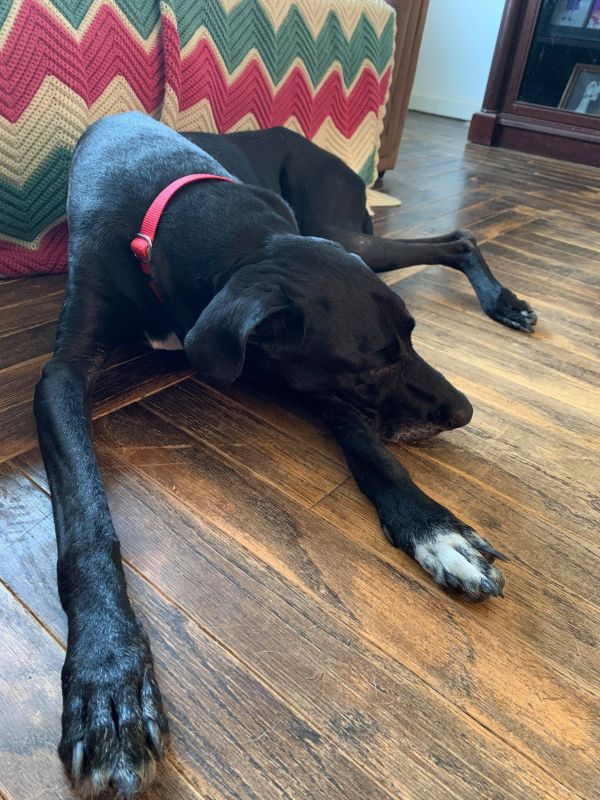 Name: Sweetie
Species: Dog
Location: Wings Of Freedom Animal Rescue, Griswold, CT
Age, Size, Sex, Breed: Senior, Large, Female, Labrador Retriever Hound Mix
Good With: Dogs and cats
Description: "Sweetie is 9-10 year old hound/lab mix. Sweetie's name matches her personality perfectly. She is low key and enjoys her…" Learn more
---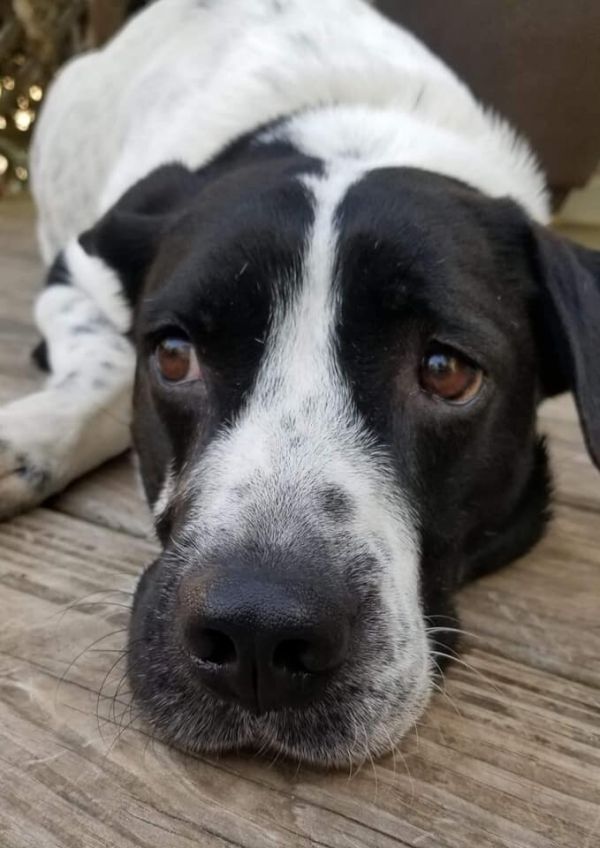 Name: Ranger
Species: Dog
Location: Wings Of Freedom Animal Rescue, Griswold, CT
Age, Size, Sex, Breed: Adult, Medium, Male, Pointer
Good With: Kids and dogs
Description: "Ranger is a 3 year old English pointer mix. He is a sweet, shy boy that loves people. He is…" Learn more
---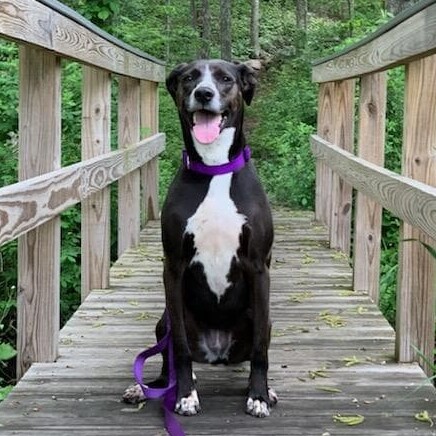 Name: Lady
Species: Dog
Location: Fridays Rescue Foundation, 270 Rogers Road, Groton, CT
Age, Size, Sex, Breed: Adult, Medium, Female, Labrador Retriever Hound Mix
Good With: Kids and dogs
Description: "Courtesy Post for Mona's House Animal Rescue Lady is a 4 year old lab/hound mix. She is very submissive and…" Learn more
---
Name: Benny
Species: Dog
Location: Midnight Run Rescue, East Greenwich, RI
Age, Size, Sex, Breed: Baby, Medium, Male, Labrador Retriever Hound Mix
Good With: Kids, dogs and cats
Description: "This babe is a 4 month old Lab Hound Mix. Very sweet and friendly. Good with other dogs as well…." Learn more
---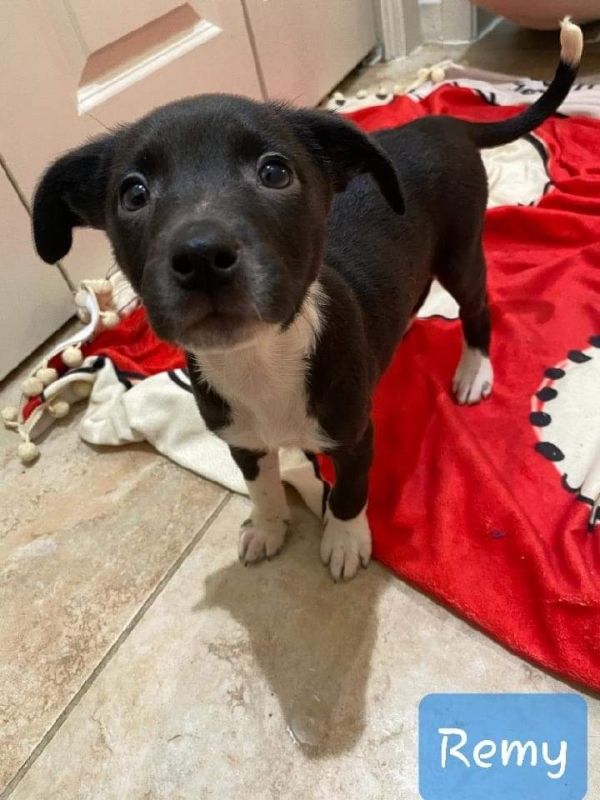 Name: Remy
Species: Dog
Location: Midnight Run Rescue, East Greenwich, RI
Age, Size, Sex, Breed: Baby, Medium, Male, Labrador Retriever Hound Mix
Good With: Kids, dogs and cats
Description: "This babe is a 4 month old Lab Hound Mix. Very sweet and friendly. Good with other dogs as well…." Learn more
---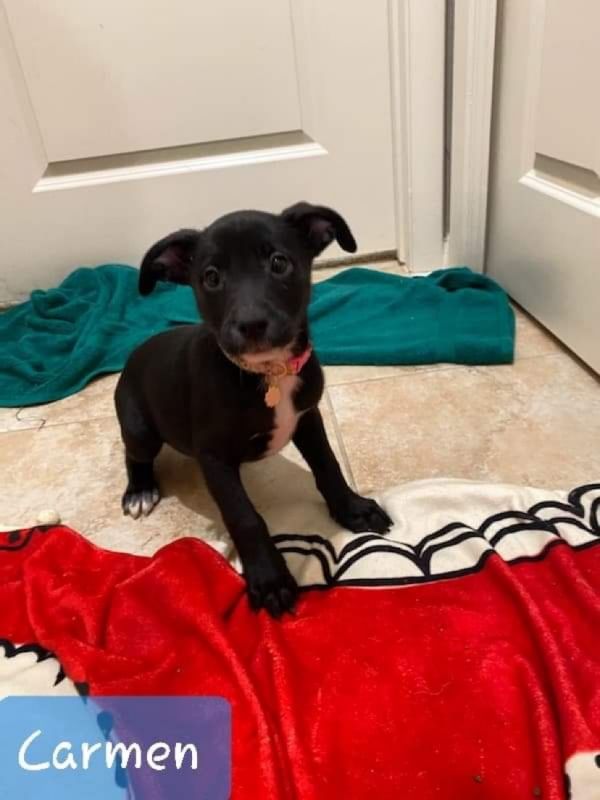 Name: Carmen
Species: Dog
Location: Midnight Run Rescue, East Greenwich, RI
Age, Size, Sex, Breed: Baby, Medium, Female, Labrador Retriever Hound Mix
Good With: Kids, dogs and cats
Description: "This babe is a 4 month old Lab Hound Mix. Very sweet and friendly. Good with other dogs as well…." Learn more
---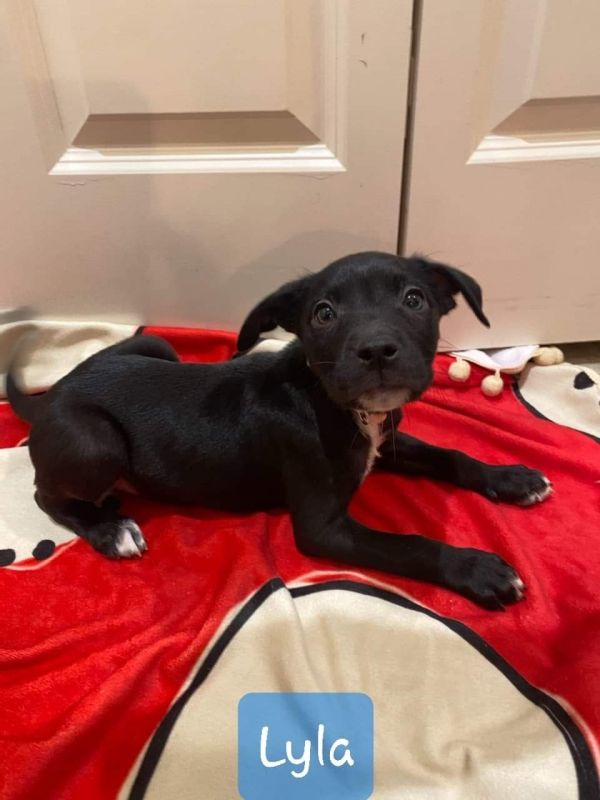 Name: Lyla
Species: Dog
Location: Midnight Run Rescue, East Greenwich, RI
Age, Size, Sex, Breed: Baby, Medium, Female, Labrador Retriever Hound Mix
Good With: Kids, dogs and cats
Description: "This babe is a 4 month old Lab Hound Mix. Very sweet and friendly. Good with other dogs as well…." Learn more
---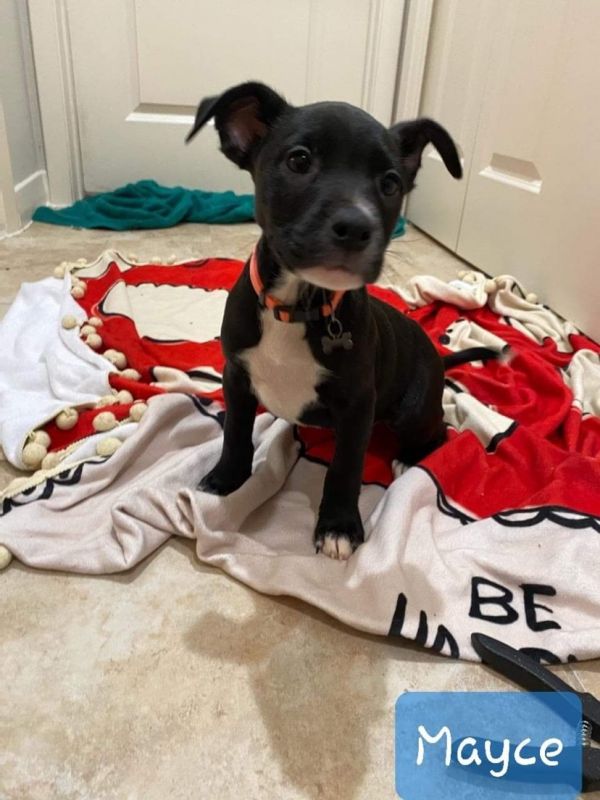 Name: Mia
Species: Dog
Location: Midnight Run Rescue, East Greenwich, RI
Age, Size, Sex, Breed: Baby, Medium, Female, Labrador Retriever Hound Mix
Good With: Kids, dogs and cats
Description: "This babe is a 4 month old Lab Hound Mix. Very sweet and friendly. Good with other dogs as well…." Learn more
---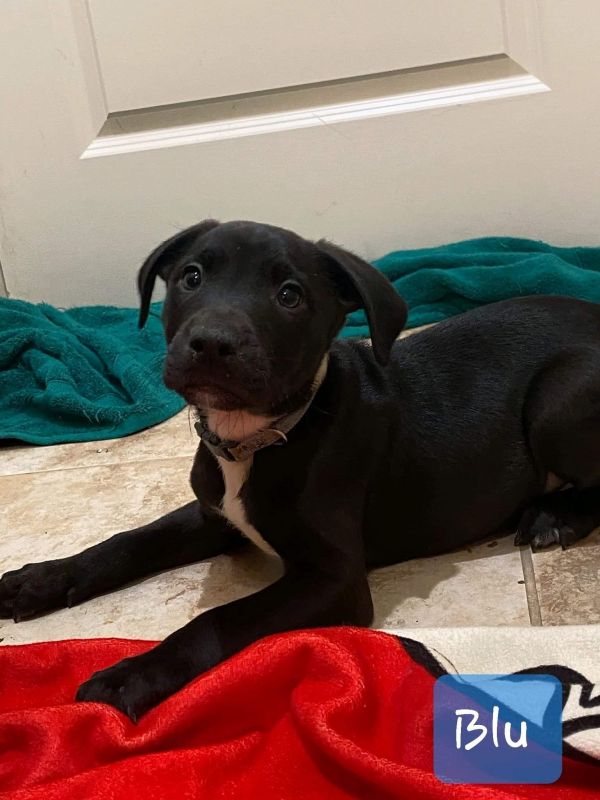 Name: Blu
Species: Dog
Location: Midnight Run Rescue, East Greenwich, RI
Age, Size, Sex, Breed: Baby, Medium, Male, Labrador Retriever Hound Mix
Good With: Kids, dogs and cats
Description: "This babe is a 4 month old Lab Hound Mix. Very sweet and friendly. Good with other dogs as well…." Learn more
---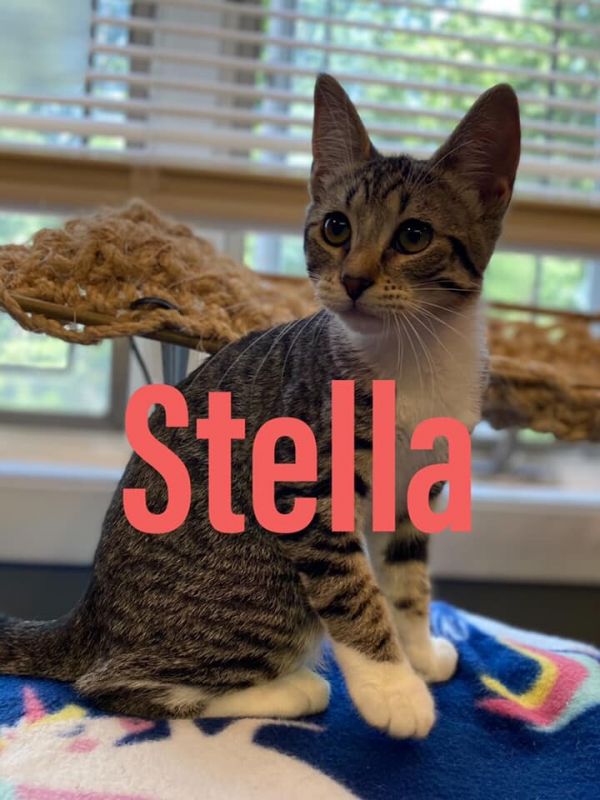 Name: Stella
Species: Cat
Location: Midnight Run Rescue, East Greenwich, RI
Age, Size, Sex, Breed: Baby, Small, Female, Domestic Short Hair
Good With: Kids, dogs and cats
Description: "Hello, My name is Stella I am a sweet and playful 4 month old kitten!!! They all like being around…" Learn more
---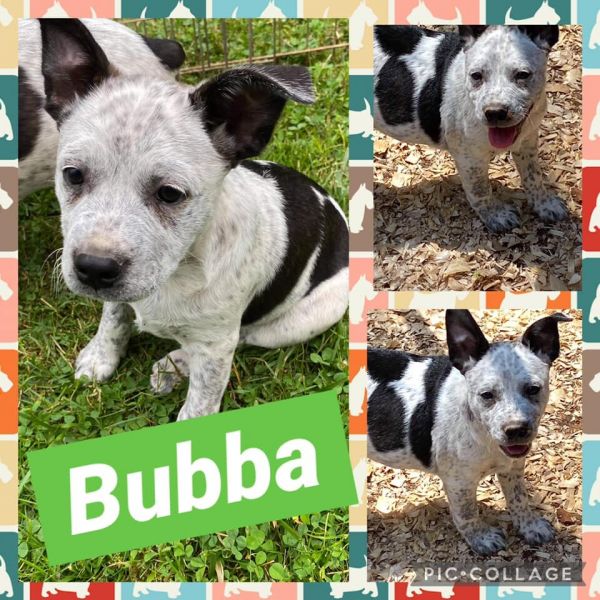 Name: Bubba
Species: Dog
Location: Midnight Run Rescue, East Greenwich, RI
Age, Size, Sex, Breed: Baby, Medium, Male, Australian Cattle Dog / Blue Heeler
Good With: Kids, dogs and cats
Description: "She is just 11 week old – Blue Heeler Mix Good with other dogs Being fostered in a family home…." Learn more
---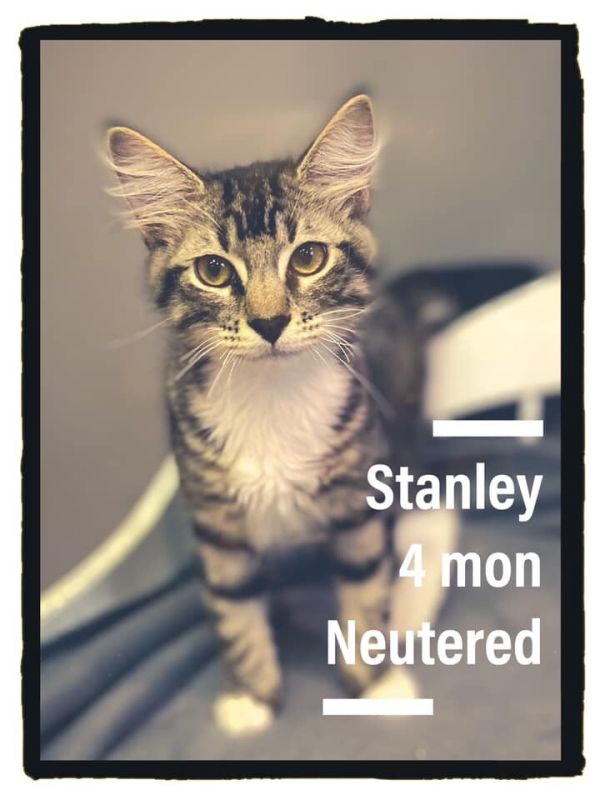 Name: Stanley Kitty
Species: Cat
Location: Midnight Run Rescue, East Greenwich, RI
Age, Size, Sex, Breed: Baby, Small, Male, Domestic Short Hair
Good With: Kids, dogs and cats
Description: "Hi!! He is a sweet and playful 4 month old kitten!!! They all like being around other cats and are…" Learn more
---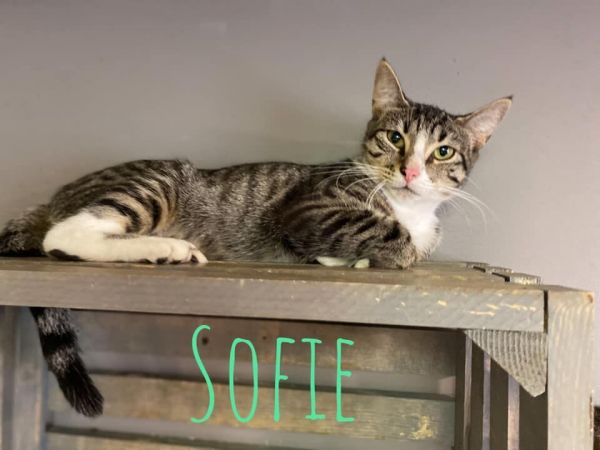 Name: Sophie
Species: Cat
Location: Midnight Run Rescue, East Greenwich, RI
Age, Size, Sex, Breed: Adult, Medium, Female, Domestic Short Hair
Good With: Kids, dogs and cats
Description: "This is Sophie. She is a 2 year old small cat. She is the mom of Stanley and Stella. She…" Learn more
---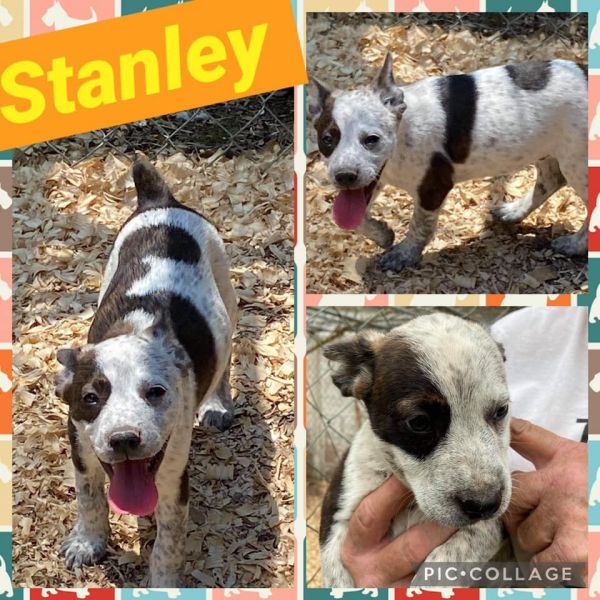 Name: Stanley
Species: Dog
Location: Midnight Run Rescue, East Greenwich, RI
Age, Size, Sex, Breed: Baby, Medium, Male, Australian Cattle Dog / Blue Heeler
Good With: Kids, dogs and cats
Description: "She is just 11 week old – Blue Heeler Mix Good with other dogs Being fostered in a family home…." Learn more
---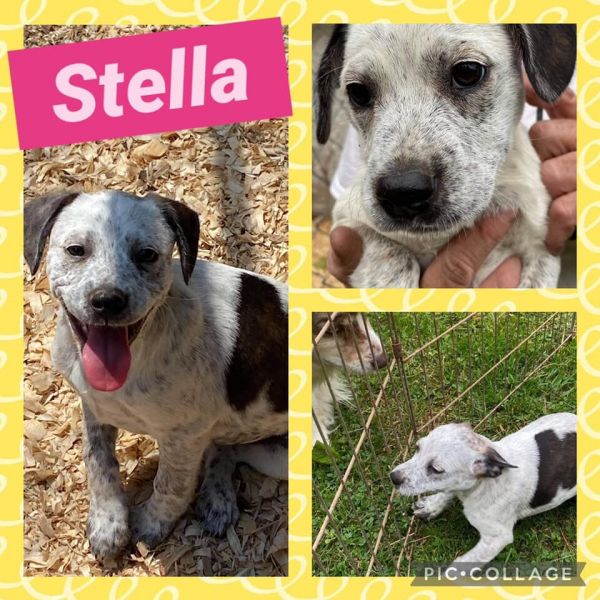 Name: Stella Pup
Species: Dog
Location: Midnight Run Rescue, East Greenwich, RI
Age, Size, Sex, Breed: Baby, Medium, Female, Australian Cattle Dog / Blue Heeler
Good With: Kids, dogs and cats
Description: "She is just 11 week old – Blue Heeler Mix Good with other dogs Being fostered in a family home…." Learn more
---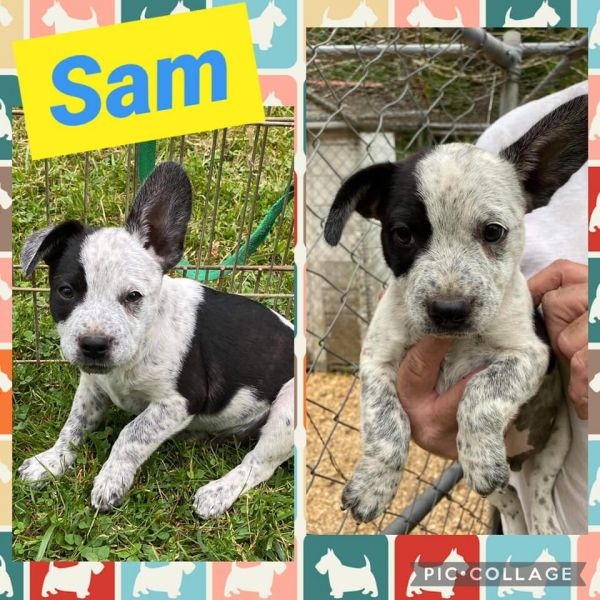 Name: Sam
Species: Dog
Location: Midnight Run Rescue, East Greenwich, RI
Age, Size, Sex, Breed: Baby, Medium, Male, Australian Cattle Dog / Blue Heeler
Good With: Kids, dogs and cats
Description: "She is just 11 week old – Blue Heeler Mix Good with other dogs Being fostered in a family home…." Learn more
---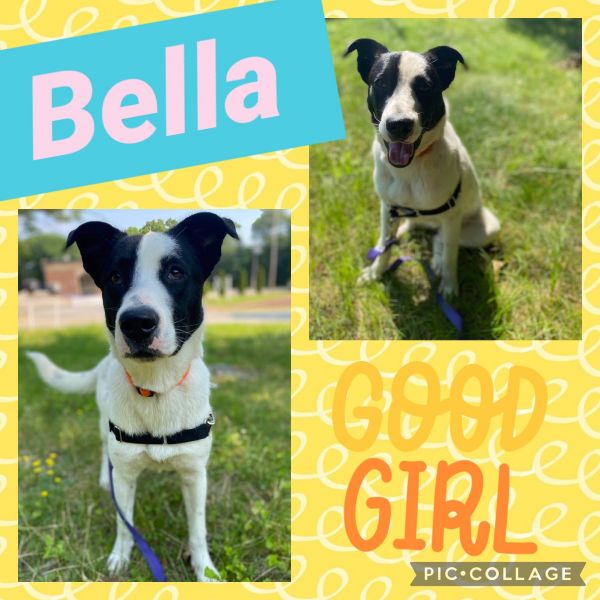 Name: Bella
Species: Dog
Location: Midnight Run Rescue, East Greenwich, RI
Age, Size, Sex, Breed: Young, Medium, Female, Labrador Retriever Collie Mix
Good With: Kids and dogs
Description: "This is Bella!!! She is a 1 year old Collie Mix. It doesn't get much sweeter than this. She is…" Learn more
---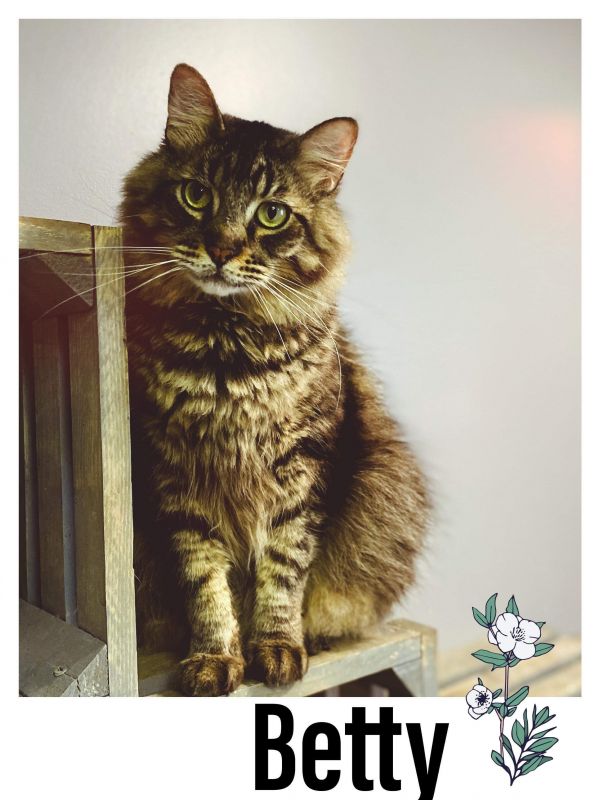 Name: Betty
Species: Cat
Location: Midnight Run Rescue, East Greenwich, RI
Age, Size, Sex, Breed: Adult, Extra Large, Female, Domestic Short Hair
Good With: Kids and cats
Description: "Big cats are the best!!! This sweetie girl is 4 years old. She is overly friendly and outgoing. She loves…" Learn more
---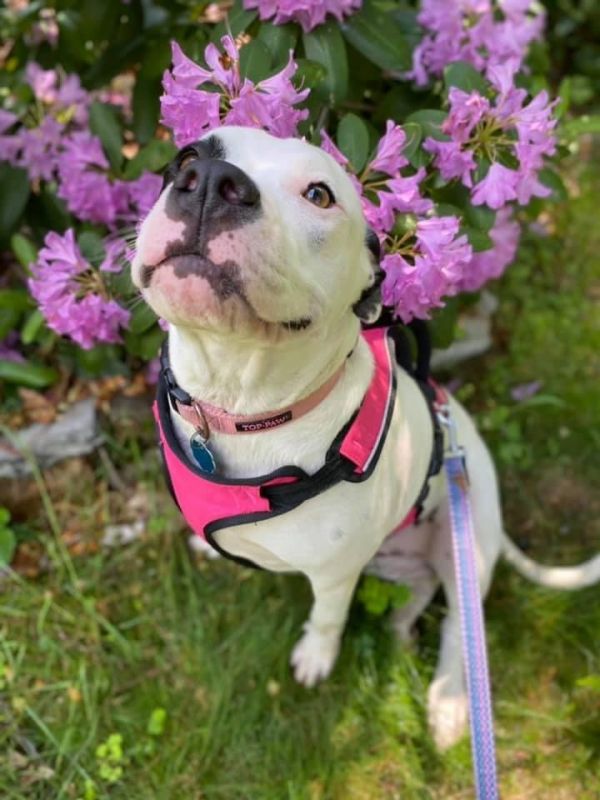 Name: Juicy
Species: Dog
Location: Midnight Run Rescue, East Greenwich, RI
Age, Size, Sex, Breed: Young, Large, Female, Hound
Good With: Kids and dogs
Description: "This is Juicy. She is a 1 year old pitty mix and is about 80 lbs. She is very friendly…" Learn more
---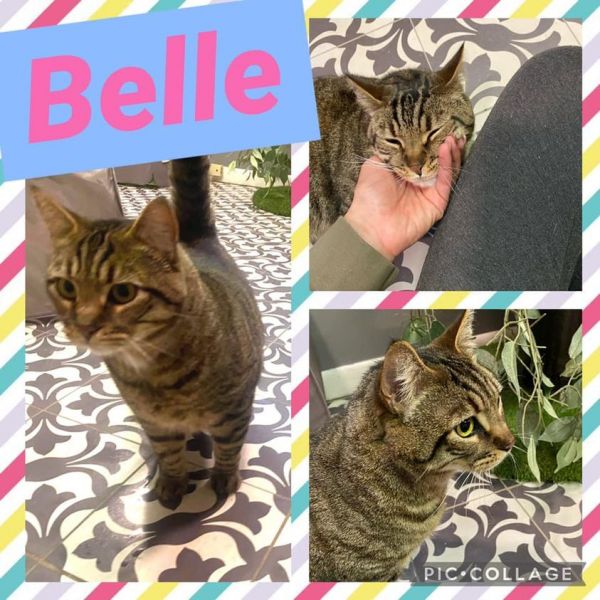 Name: Belle
Species: Cat
Location: Midnight Run Rescue, East Greenwich, RI
Age, Size, Sex, Breed: Adult, Extra Large, Female, Domestic Short Hair
Good With: Kids and cats
Description: "This sweet girl is Belle!! She is a 8 year old Tabby kitty She is very friendly and vocal. She…" Learn more
---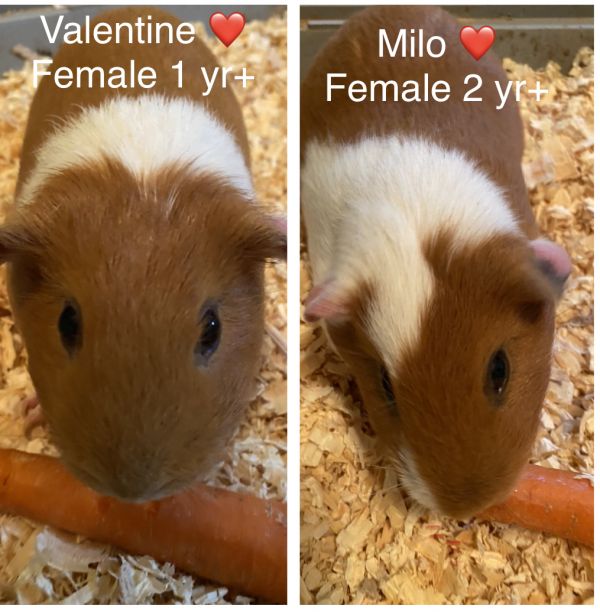 Name: Milo & Valentine
Species: Guinea Pig
Location: Oaktree Crew Inc, Norwich, CT
Age, Size, Sex, Breed: Adult, Small, Female, Guinea Pig
Description: "This is a courtesy posting to help the current owner find a loving home for this Mother & Daughter duo…." Learn more
---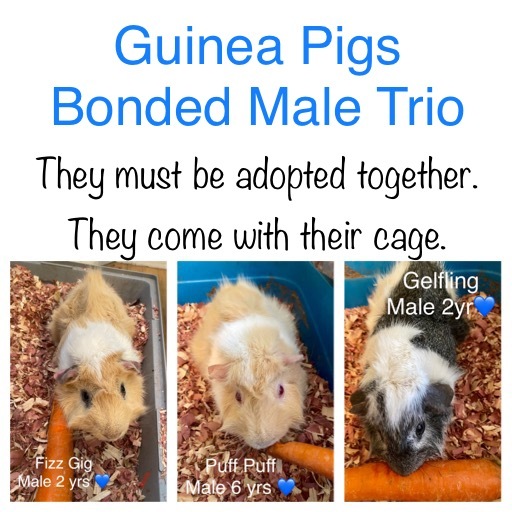 Name: Gelfling, Fizz Gig & Puff Puff
Species: Guinea Pig
Location: Oaktree Crew Inc, Norwich, CT
Age, Size, Sex, Breed: Adult, Small, Male, Guinea Pig
Description: "This is a courtesy posting. We are assisting the current owner with finding a loving home for this male trio…." Learn more
---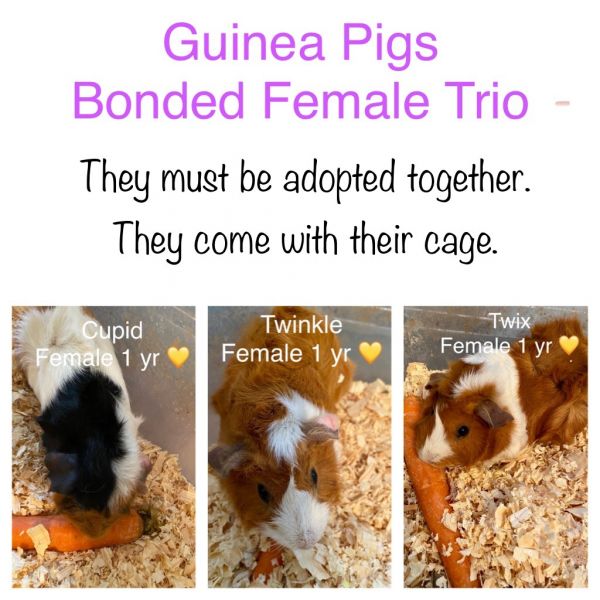 Name: Twix, Cupid & Twinkle
Species: Guinea Pig
Location: Oaktree Crew Inc, Norwich, CT
Age, Size, Sex, Breed: Young, Small, Female, Guinea Pig
Description: "We are courtesy posting these adorable 3 female BONDED guinea pigs. The owner must rehome due to moving and their…" Learn more
---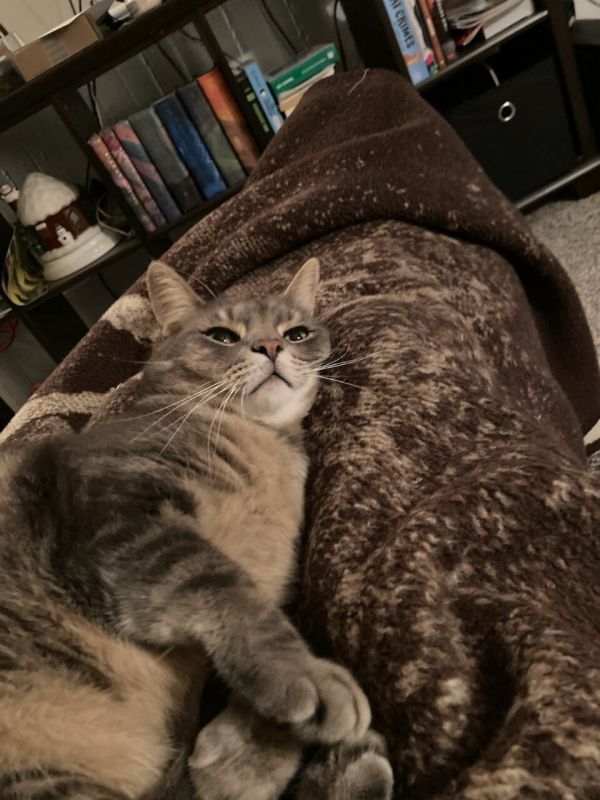 Name: Stanley – STILL AVAILABLE!
Species: Cat
Location: Focus On Ferals Inc, P.O. Box 56, Uncasville, CT
Age, Size, Sex, Breed: Adult, Large, Male, Tabby
Description: "Stanley's birthday is 11/16/2015, making him between 6 and 7 years old. He is neutered, vaccinated, and has tested negative…" Learn more
---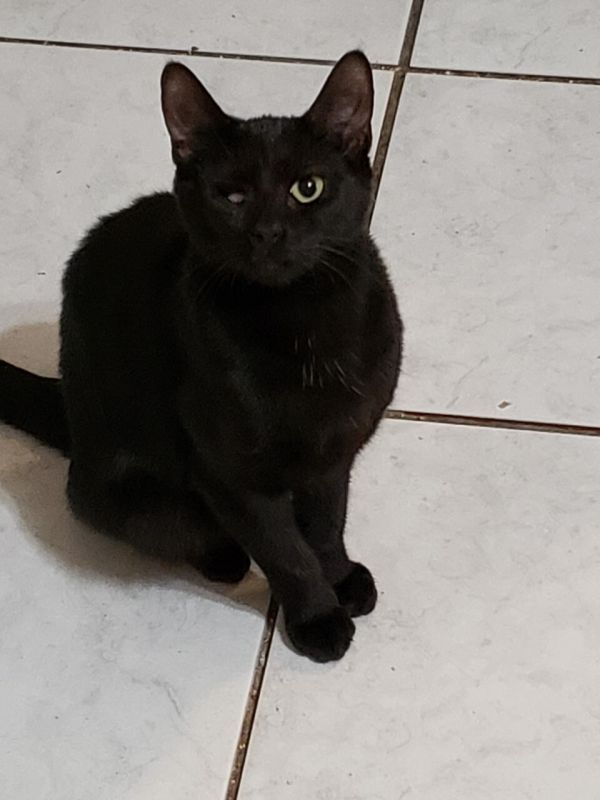 Name: Tilly – STILL AVAILABLE!
Species: Cat
Location: Focus On Ferals Inc, P.O. Box 56, Uncasville, CT
Age, Size, Sex, Breed: Young, Medium, Female, Domestic Short Hair
Good With: Kids, dogs and cats
Description: "Hi there! My name is Tilly and my birthday is May 1, 2020. I am a petite girl, about 5…" Learn more
---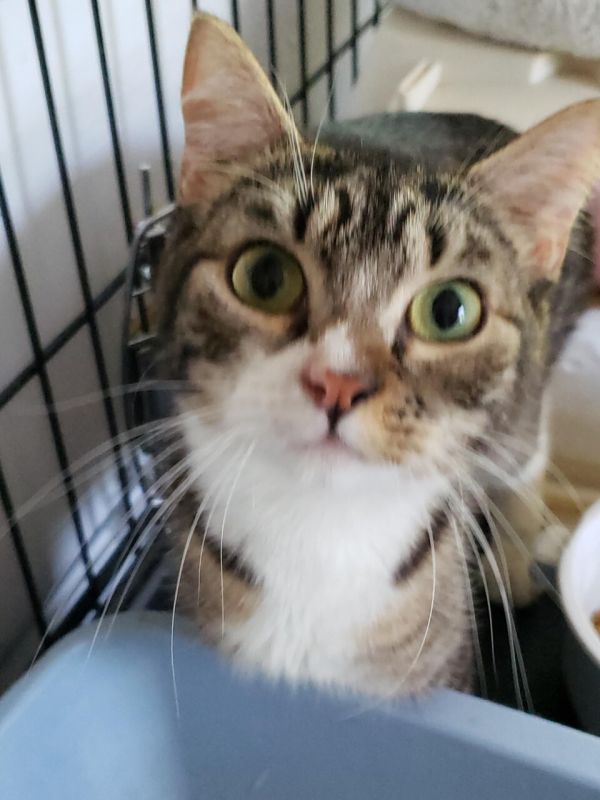 Name: Lucy – STILL AVAILABLE!
Species: Cat
Location: Focus On Ferals Inc, P.O. Box 56, Uncasville, CT
Age, Size, Sex, Breed: Young, Small, Female, Tabby
Good With: Kids, dogs and cats
Description: "Lucy is a sweet, talkative young lady, approximately a year old. She is spayed, vaccinated, and has tested negative for…" Learn more
---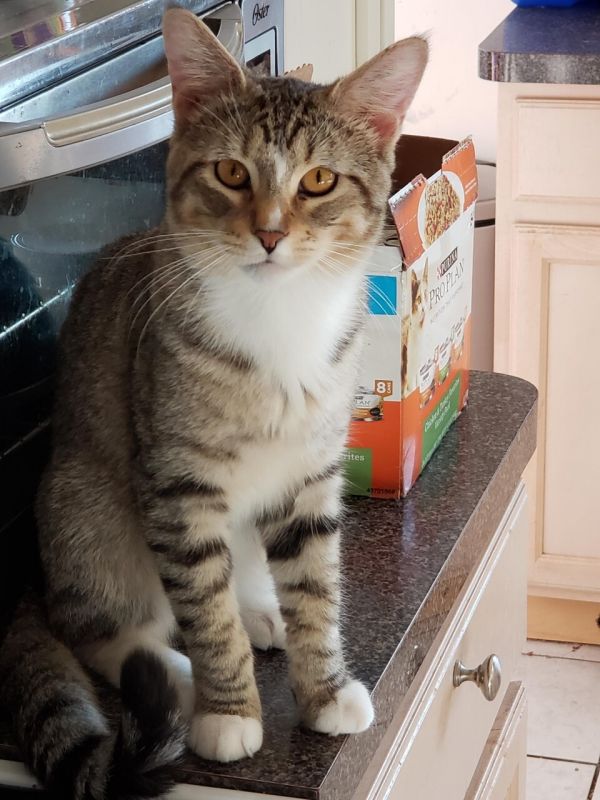 Name: Carbucketty & Mungojerrie – STILL AVAILABLE!
Species: Cat
Location: Focus On Ferals Inc, P.O. Box 56, Uncasville, CT
Age, Size, Sex, Breed: Young, Medium, Male, Tabby
Good With: Kids and dogs
Description: "Carbucketty is a super playful but sweet guy looking for his forever home with his brother, Mungojerrie, (has white on…" Learn more
---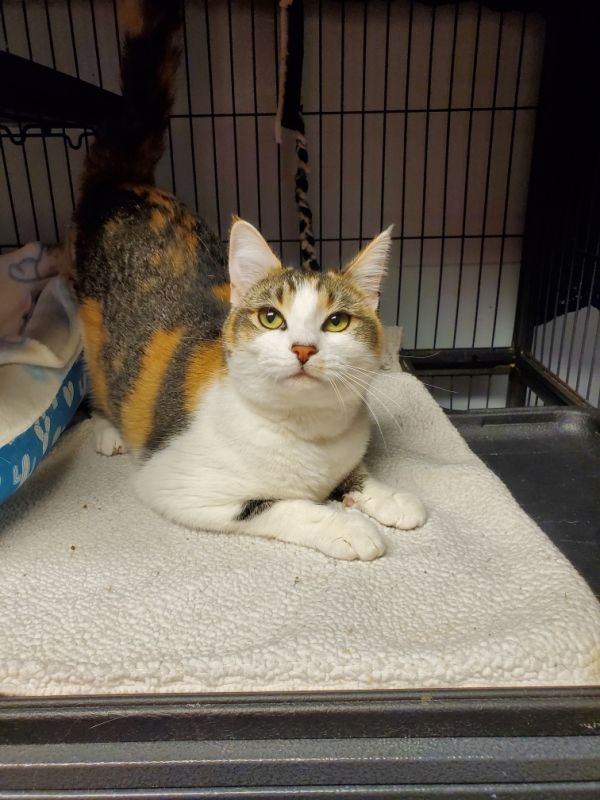 Name: Emi
Species: Cat
Location: Scruffy Paws Animal Rescue, Warwick, RI
Age, Size, Sex, Breed: Young, Medium, Female, Domestic Short Hair Calico Mix
Description: "Emi is a gorgeous one year old cat. She is so sweet and just loves attention. She's not a big…" Learn more
---
Name: Noodles
Species: Dog
Location: Furry Angels Dachshund Rescue, Foster, RI
Age, Size, Sex, Breed: Senior, Small, Male, Dachshund
Description: "READ THE WHOLE BIO ON THIS DOG. Hi my name is Noodles. I was Born on 10/24/11. I came from…" Learn more
---
Name: Bea And Betty (TS-Fostered in New England)
Species: Cat
Location: Angels Among Us Animal Rescue, Brooklyn, CT
Age, Size, Sex, Breed: Baby, Medium, Female, Domestic Short Hair
Good With: Kids, dogs and cats
Description: "Meet Bea and Betty! Bea and Betty are beautiful black and white kittens that have been mostly hand raised. They…" Learn more
---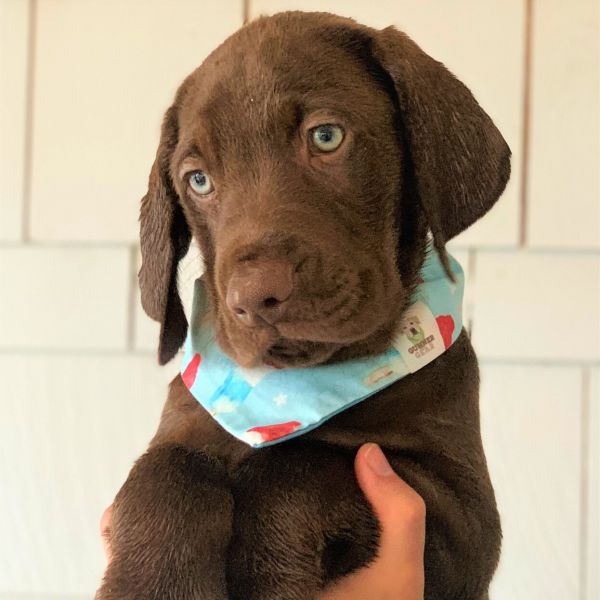 Name: Peanut – ADOPTION PENDING
Species: Dog
Location: Stars, 10 Chapel View Blvd, Cranston, RI
Age, Size, Sex, Breed: Baby, Large, Male, Labrador Retriever
Good With: Dogs
Description: "Peanut is Pineapple's little buddy! He is a little love and just wants to curl up in your arms. Peanut…" Learn more
---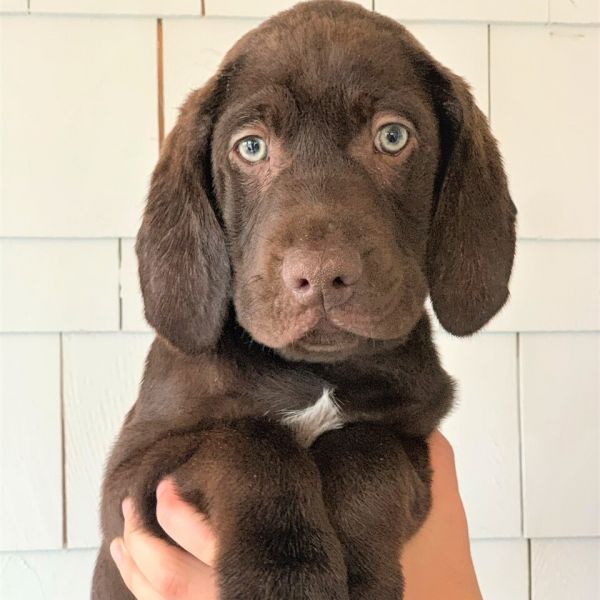 Name: Pineapple – ADOPTION PENDING
Species: Dog
Location: Stars, 10 Chapel View Blvd, Cranston, RI
Age, Size, Sex, Breed: Baby, Large, Male, Labrador Retriever
Good With: Dogs
Description: "Pineapple is little, but has a big personality. As the littlest boy, he still likes to make sure he's the…" Learn more
---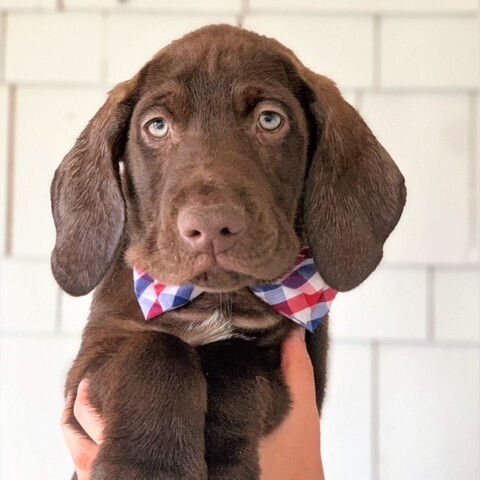 Name: Pumpkin – ADOPTION PENDING
Species: Dog
Location: Stars, 10 Chapel View Blvd, Cranston, RI
Age, Size, Sex, Breed: Baby, Large, Male, Labrador Retriever
Good With: Dogs
Description: "Pumpkin is a big boy who loves to cuddle! He is a relaxed gentleman and happy to let the other…" Learn more
---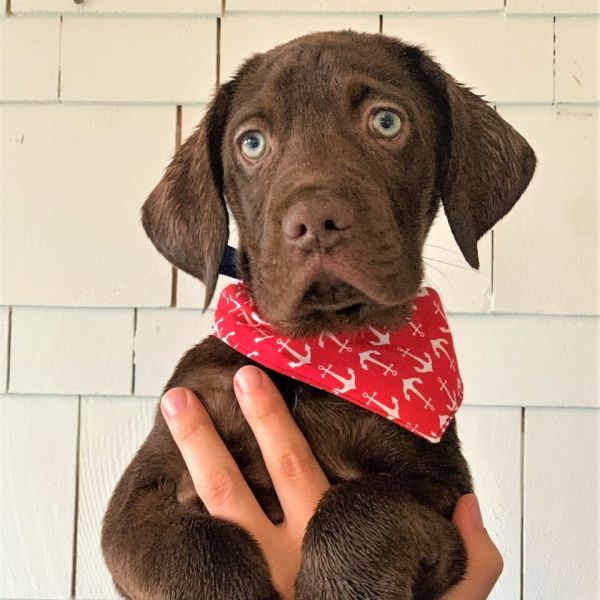 Name: Pimento – ADOPTION PENDING
Species: Dog
Location: Stars, 10 Chapel View Blvd, Cranston, RI
Age, Size, Sex, Breed: Baby, Large, Male, Labrador Retriever
Good With: Dogs
Description: "Pimento is our little explorer! He is full of curiosity, and loves to play with everyone he meets! Pimento is…" Learn more
---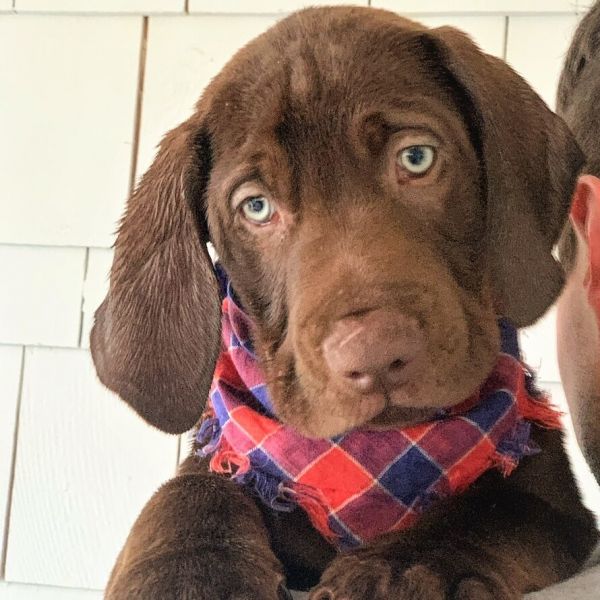 Name: Pickles – ADOPTION PENDING
Species: Dog
Location: Stars, 10 Chapel View Blvd, Cranston, RI
Age, Size, Sex, Breed: Baby, Large, Male, Labrador Retriever
Good With: Dogs
Description: "Pickles is the biggest boy and sure knows it! He is a big goof and is not sure how to…" Learn more
---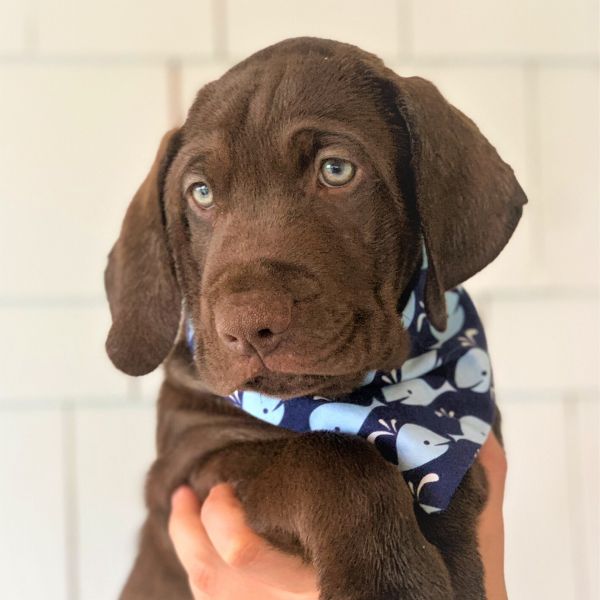 Name: Pomelo – ADOPTION PENDING
Species: Dog
Location: Stars, 10 Chapel View Blvd, Cranston, RI
Age, Size, Sex, Breed: Baby, Large, Male, Labrador Retriever
Good With: Dogs
Description: "Pomelo just wants to play! He loves toys and is absolutely ready to be your ball fetcher forever! Pomelo is…" Learn more
---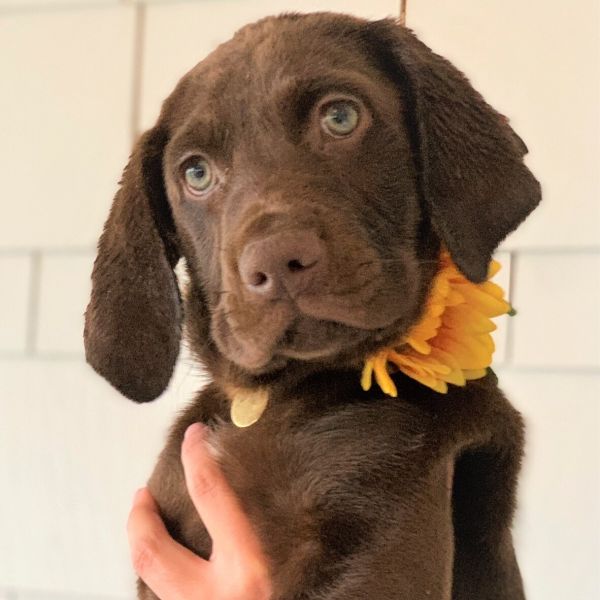 Name: Papaya – ADOPTION PENDING
Species: Dog
Location: Stars, 10 Chapel View Blvd, Cranston, RI
Age, Size, Sex, Breed: Baby, Large, Female, Labrador Retriever
Good With: Dogs
Description: "Papaya is the biggest girl, and also the biggest of the litter! She is a confident lady and is absolutely…" Learn more
---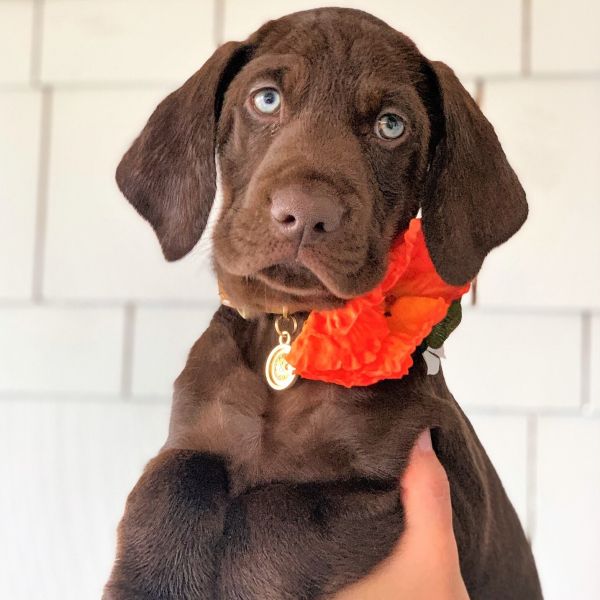 Name: Pear – ADOPTION PENDING
Species: Dog
Location: Stars, 10 Chapel View Blvd, Cranston, RI
Age, Size, Sex, Breed: Baby, Medium, Female, Labrador Retriever
Good With: Dogs
Description: "Pear loves to play with her sisters, but really likes to roughhouse with her brothers! She can often be seen…" Learn more
---