Looking to add to your family and do something good for the world at the same time? Adopt a dog, cat or other animal from a local shelter! Amid the COVID-19 pandemic, facilities in the Hicksville area have dogs, cats and other animals ready and waiting to be adopted.
There are thousands of dogs, cats and other animals of all ages and sizes without a home across New York — and many of them are located in your area. For those looking to adopt, a great place to begin your search for your new fur child is at Town Of Hempstead Animal Shelter, where Igor the cat is waiting patiently, or another local adoption center. If you aren't sure if you have time to take care of a pet year round, many shelters also offer opportunities to foster pets until they are placed.
Need some help in your search? Patch and Petfinder have you covered. We put together a list each week of all the pets recently put up for adoption in your area. If you're a cat person, meet Kobe, a Domestic Short Hair up for adoption. Or if dogs are more your thing, there are several great dogs available, too. Click on any listing for more information, or to start the adoption process.
Editor's note: This list was automatically generated using data compiled by Petfinder. Please report any errors or other feedback to [email protected]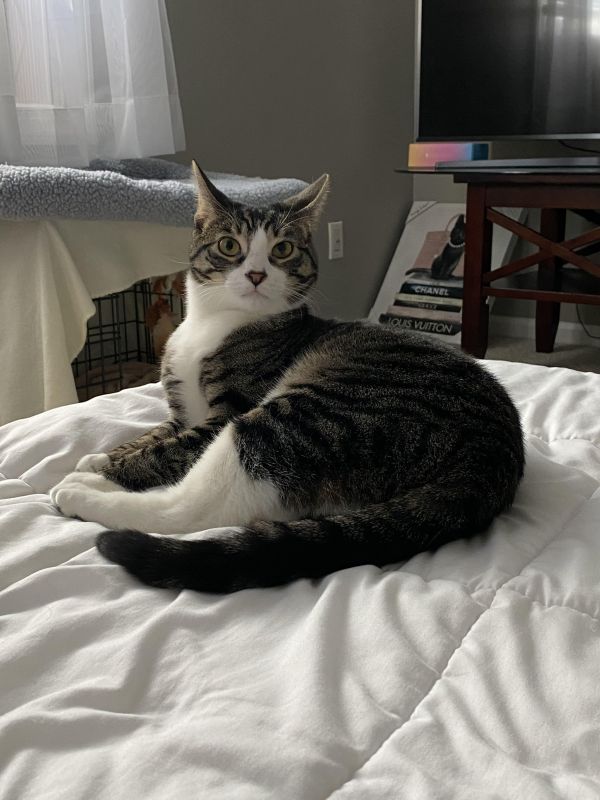 Name: Kobe
Species: Cat
Location: Kittynap Kitten Rescue, Bethpage, NY
Age, Size, Sex, Breed: Adult, Medium, Male, Domestic Short Hair
Good With: Kids
---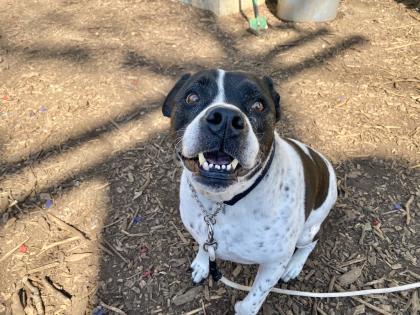 Name: Quill
Species: Dog
Location: Town Of Hempstead Animal Shelter, 3320 Beltagh Avenue, Wantagh, NY
Age, Size, Sex, Breed: Adult, Large, Male, Boxer Pointer Mix
Description: "Quill is our 6 year old Boxer / Pointer mix who came to us in June 2020 after his owner…" Learn more
---
Name: Igor
Species: Cat
Location: Town Of Hempstead Animal Shelter, 3320 Beltagh Avenue, Wantagh, NY
Age, Size, Sex, Breed: Senior, Medium, Male, Domestic Short Hair
---
Name: Ruben
Species: Cat
Location: Town Of Hempstead Animal Shelter, 3320 Beltagh Avenue, Wantagh, NY
Age, Size, Sex, Breed: Young, Small, Male, Domestic Short Hair
---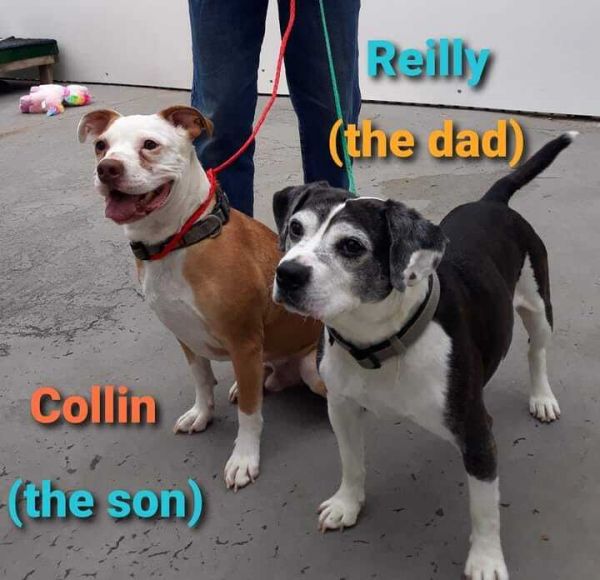 Name: Collin & Reilly
Species: Dog
Location: Last Hope Inc, 3300 Beltagh Avenue, Wantagh, NY
Age, Size, Sex, Breed: Adult, Medium, Male, Mixed Breed
Good With: Kids, dogs and cats
Description: "A Special Dog Duo- COLLIN & REILLY- Son & his Dad-Special Request These sweet dogs have been through so much…" Learn more
---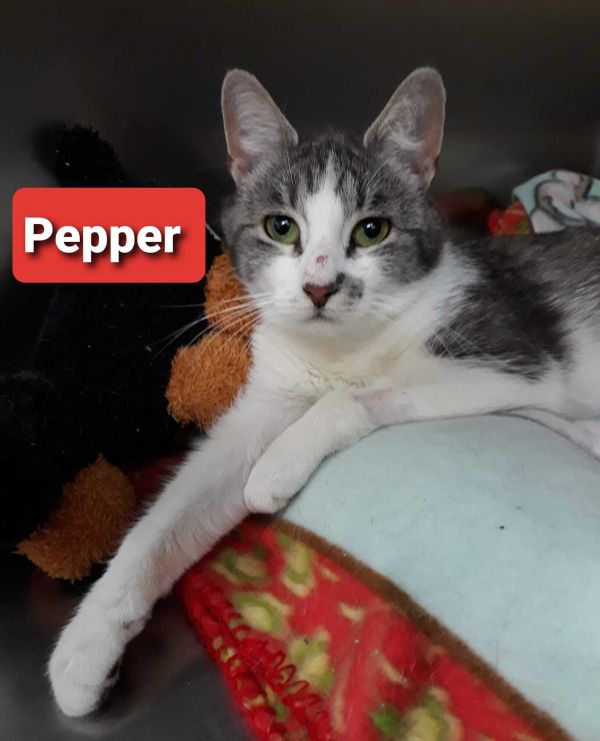 Name: Pepper
Species: Cat
Location: Last Hope Inc, 3300 Beltagh Avenue, Wantagh, NY
Age, Size, Sex, Breed: Young, Medium, Female, Domestic Short Hair
Good With: Kids and cats
Description: "Pretty PEPPER PEPPER is 10 months old. She was rescued in Yaphank and spayed on April Fools Day. This sweetie…" Learn more
---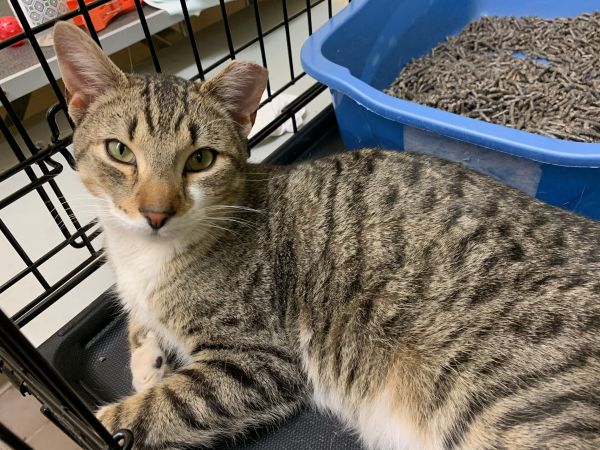 Name: Grayson
Species: Cat
Location: Last Hope Inc, 3300 Beltagh Avenue, Wantagh, NY
Age, Size, Sex, Breed: Young, Medium, Male, Domestic Short Hair
Good With: Kids and cats
Description: "-GRAYSON Is GREAT- This handsome tabby boy is a rescue from a Georgia shelter. He arrived not so long ago,…" Learn more
---
Name: Oreo
Species: Dog
Location: Bideawee, 3300 Beltagh Avenue, Wantagh, NY
Age, Size, Sex, Breed: Baby, Small, Male, Mixed Breed
Description: "Oreo and his siblings are new arrivals at Bideawee and we can't keep our hands off of these cuties! Oreo…" Learn more
---
Name: Slate
Species: Dog
Location: Bideawee, 3300 Beltagh Avenue, Wantagh, NY
Age, Size, Sex, Breed: Baby, Small, Male, Mixed Breed
Description: "Slate and his siblings are new arrivals at Bideawee and we can't keep our hands off of these cuties! Slate…" Learn more
---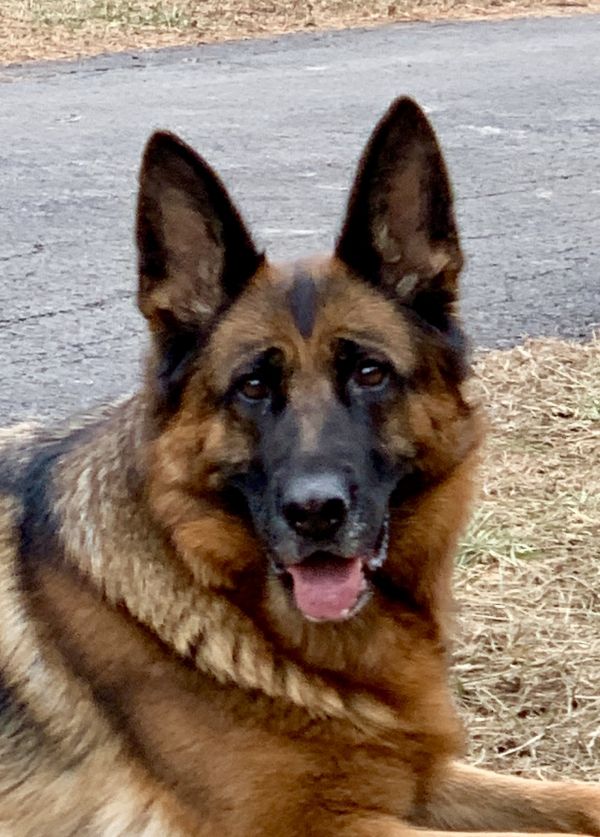 Name: Walli
Species: Dog
Location: Helping Paw Rescue Northeast Adoptions, Roslyn, NY
Age, Size, Sex, Breed: Adult, Large, Female, German Shepherd Dog
Good With: Kids
Description: "Walli is a very special dog 5 year old beautiful female German Shepherd! She is a champion with the highest…" Learn more
---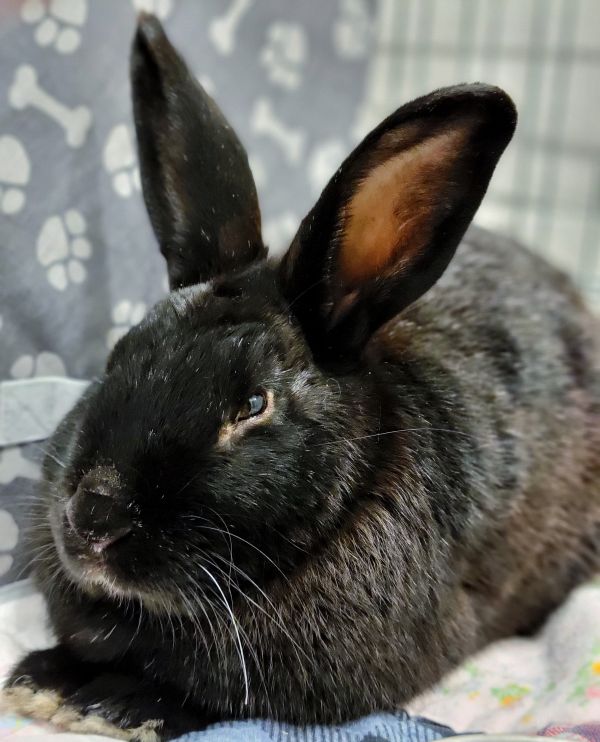 Name: 14 Licorice
Species: Rabbit
Location: Town Of Babylon Animal Shelter, 80 New Highway, Amityville, NY
Age, Size, Sex, Breed: Adult, Large, Female, Havana
Description: "Licorice #14. Arrived 4/9/2021 as an adult." Learn more
---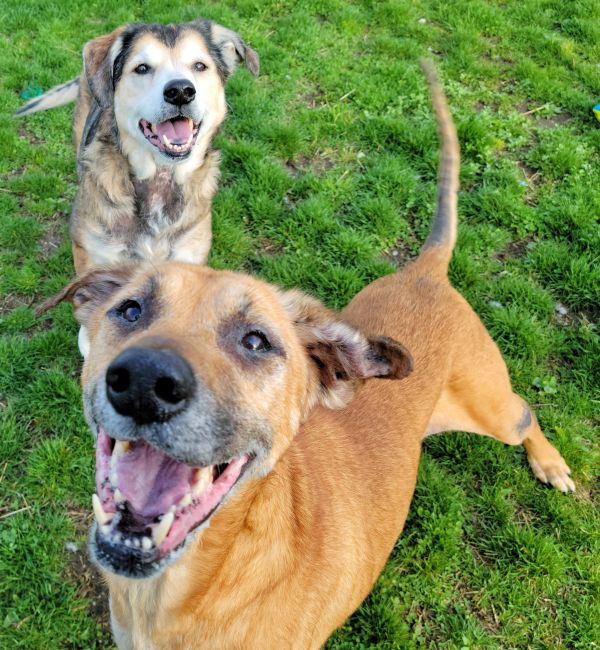 Name: 21-5 Wilbur 21-6 Willow
Species: Dog
Location: Town Of Babylon Animal Shelter, 80 New Highway, Amityville, NY
Age, Size, Sex, Breed: Senior, Large, Female, Hound
Good With: Dogs and cats
Description: "**WILLOW & WILBUR NEED A MIRACLE** Wilbur #21-5, Willow #21-6. Arrived 1/4/2021. Wilbur & Willow were brought to us by…" Learn more
---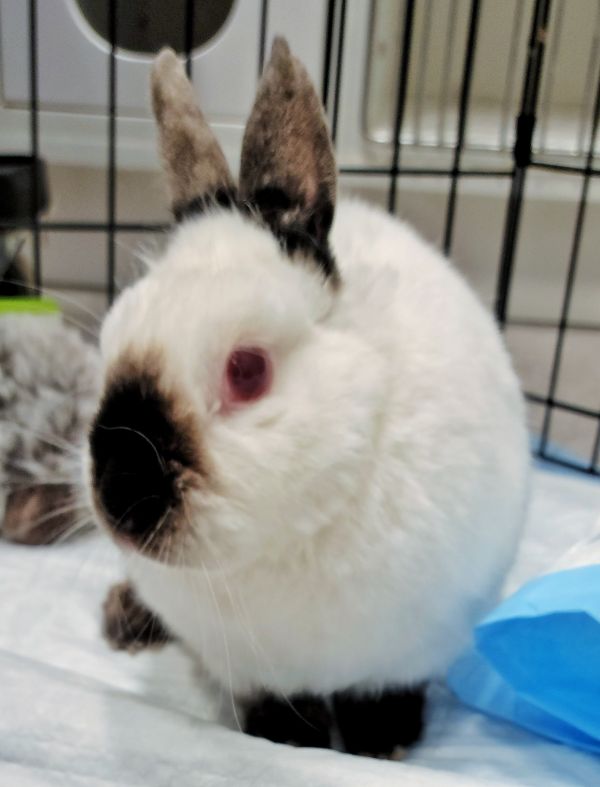 Name: 15 Penelope
Species: Rabbit
Location: Town Of Babylon Animal Shelter, 80 New Highway, Amityville, NY
Age, Size, Sex, Breed: Senior, Small, Female, Californian
Good With: Cats
Description: "Penelope #15. Arrived 4/9/2021 at 7 years old." Learn more
---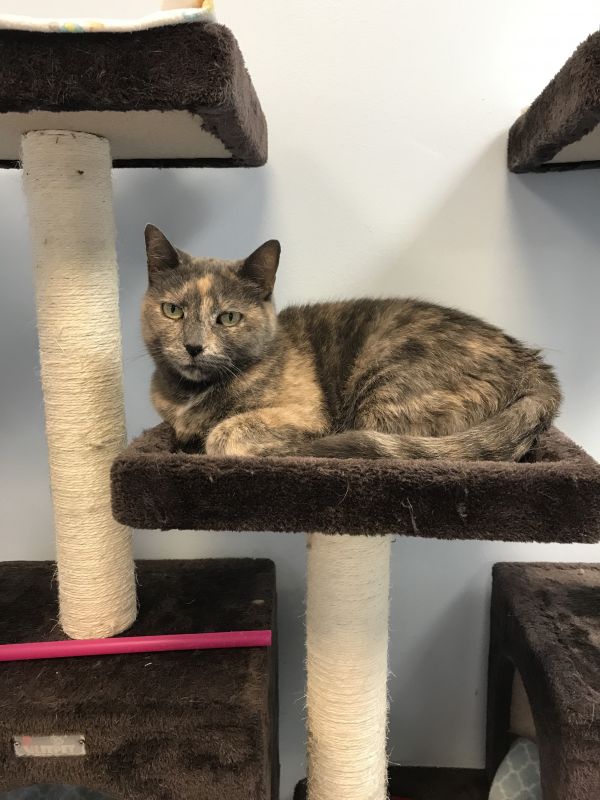 Name: Heidi
Species: Cat
Location: All About Cats Rescue Inc, 111 East Sunrise Hwy, Freeport, NY
Age, Size, Sex, Breed: Young, Medium, Female, Dilute Calico
---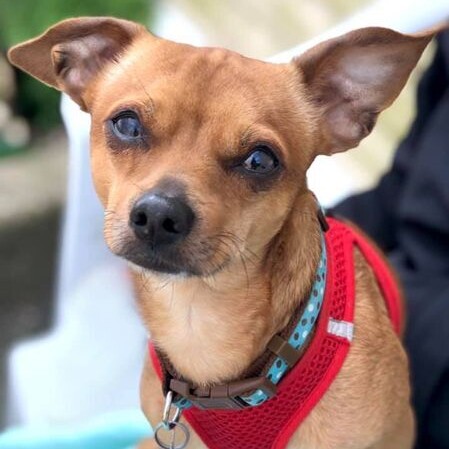 Name: Chalis
Species: Dog
Location: Bobbi And The Strays, 2 Rider Place, Freeport, NY
Age, Size, Sex, Breed: Young, Small, Male, Chihuahua Smooth Fox Terrier Mix
Description: "Chalis was given up by his owner who could no longer care for him and is now safely in our…" Learn more
---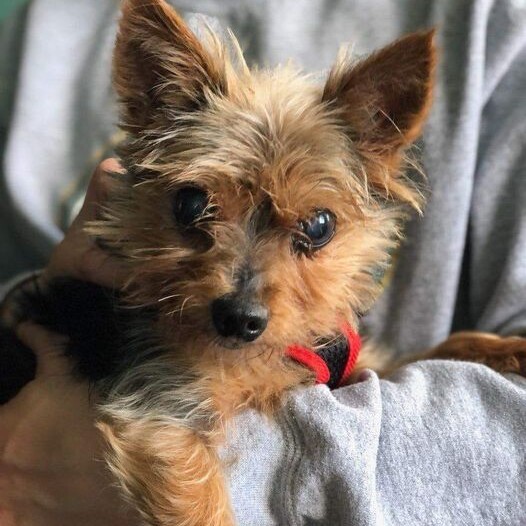 Name: Megalodon
Species: Dog
Location: Bobbi And The Strays, 2 Rider Place, Freeport, NY
Age, Size, Sex, Breed: Senior, Small, Male, Yorkshire Terrier
Description: "Megalodon, a tiny dog with a big name, was in a municipal shelter having been found as a stray. He's…" Learn more
---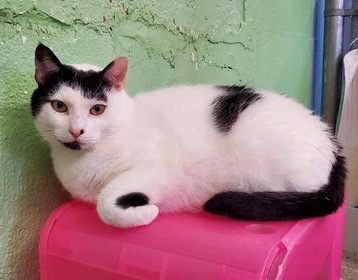 Name: Socrates
Species: Cat
Location: Bobbi And The Strays, 2 Rider Place, Freeport, NY
Age, Size, Sex, Breed: Adult, Medium, Male, Domestic Short Hair
Description: "Socrates' owner has sadly passed away and this guy is now in search of a new forever home. We need…" Learn more
---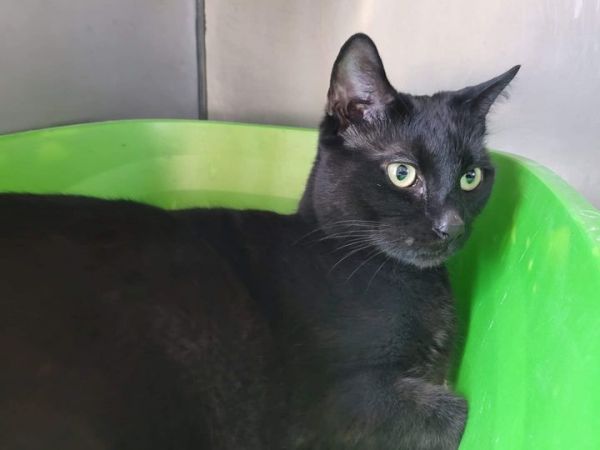 Name: Busta
Species: Cat
Location: Bobbi And The Strays, 2 Rider Place, Freeport, NY
Age, Size, Sex, Breed: Adult, Medium, Male, Domestic Short Hair
Description: "After living in a home his entire life, Busta is now in search of a new one. He wants what…" Learn more
---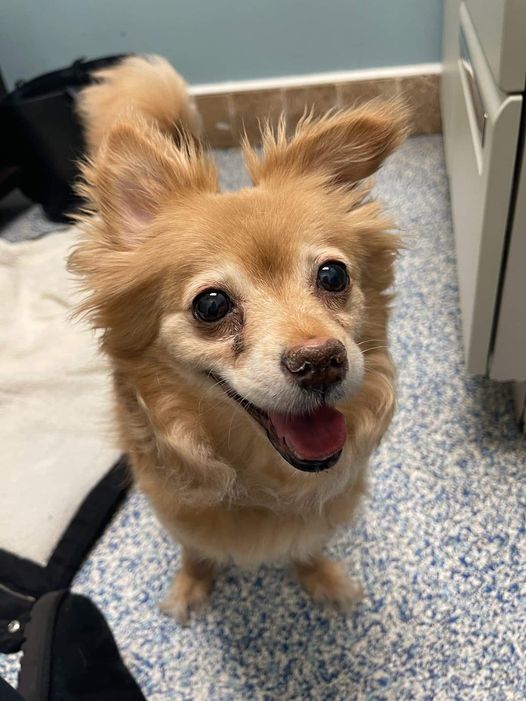 Name: Mochi
Species: Dog
Location: Bobbi And The Strays, 2 Rider Place, Freeport, NY
Age, Size, Sex, Breed: Adult, Small, Female, Pomeranian
Description: "Happy little Mochi promises to brighten your days and nights! She has come from a municipal shelter and is now…" Learn more
---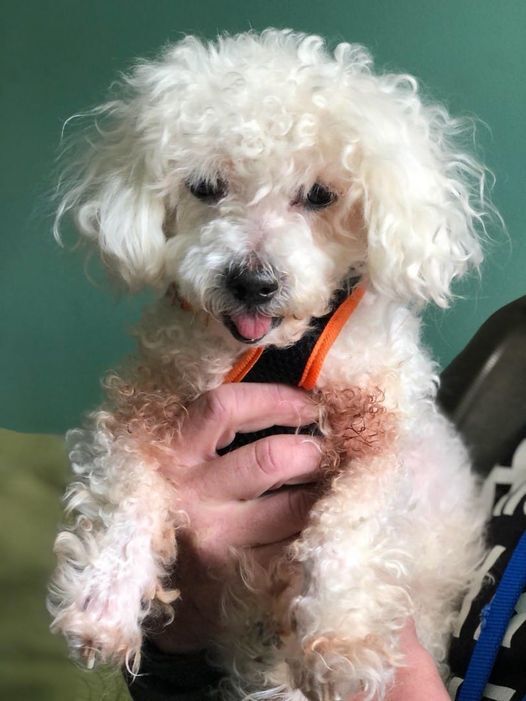 Name: Blizzard
Species: Dog
Location: Bobbi And The Strays, 2 Rider Place, Freeport, NY
Age, Size, Sex, Breed: Senior, Small, Male, Poodle
Description: "Sweet little Blizzard is in search of a wonderful new home and a family to love. He is willing to…" Learn more
---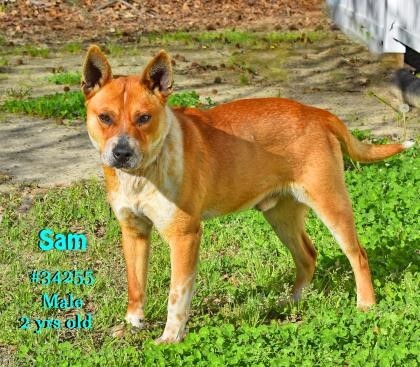 Name: Sam
Species: Dog
Location: Long Road Home, Manhasset, NY
Age, Size, Sex, Breed: Young, Medium, Male, Australian Cattle Dog / Blue Heeler Corgi Mix
Good With: Kids and dogs
Description: "This perfectly sized super adorable pup is named Sam. Sam is a 1-2 year old red Australian cattle dog/corgi mix…" Learn more
---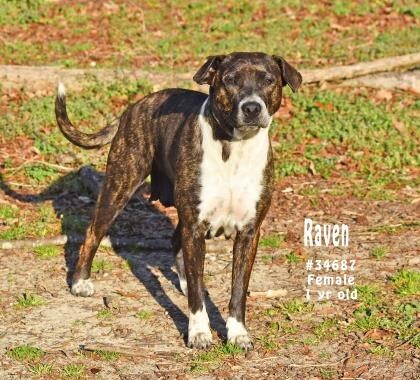 Name: Raven
Species: Dog
Location: Long Road Home, Manhasset, NY
Age, Size, Sex, Breed: Young, Medium, Female, Plott Hound
Good With: Kids and dogs
Description: "Meet Raven! Raven is a smart, friendly and sweet young girl who weighs approximately 55 pounds. This girl has an…" Learn more
---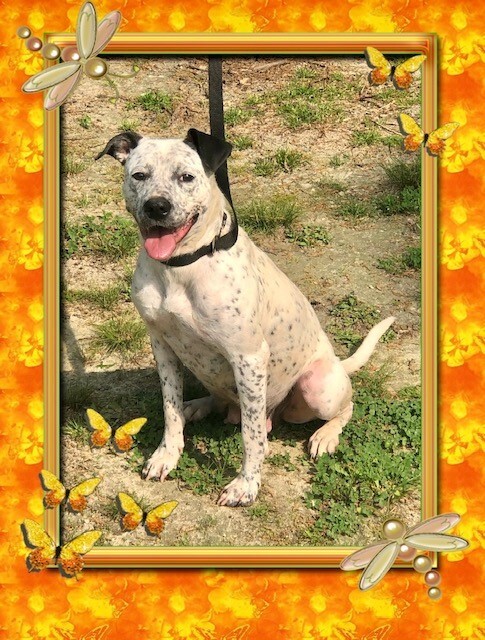 Name: Missy
Species: Dog
Location: Long Road Home, Manhasset, NY
Age, Size, Sex, Breed: Young, Medium, Female, Dalmatian
Good With: Kids and dogs
Description: "Our Missy would make a FANTASTIC FAMILY DOG! She is a very beautiful Dalmatian mix who weighs in at approximately…" Learn more
---
Name: Mason
Species: Dog
Location: Long Road Home, Manhasset, NY
Age, Size, Sex, Breed: Young, Medium, Male, Carolina Dog Shepherd Mix
Good With: Kids and dogs
Description: "Look at my face!!!! I know I am supposed to be modest but .. c'mon … I am a BEAUTY!…" Learn more
---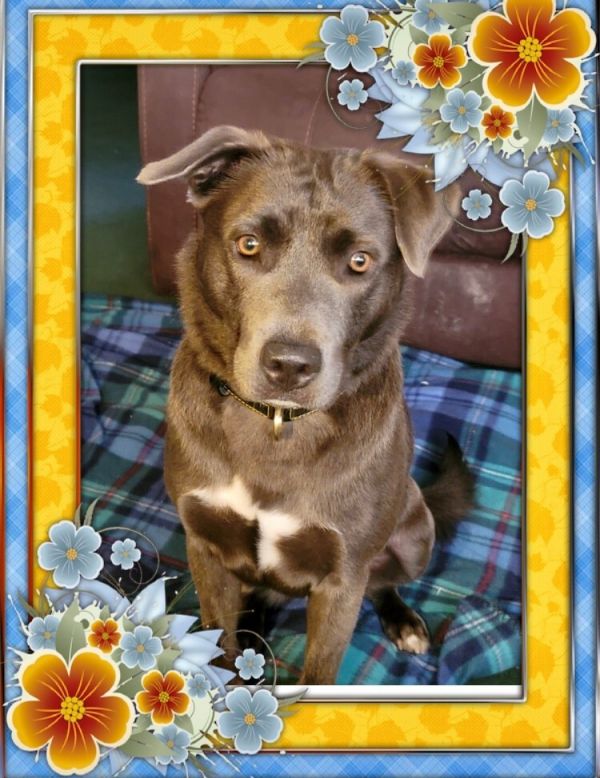 Name: Aurora
Species: Dog
Location: Long Road Home, Manhasset, NY
Age, Size, Sex, Breed: Young, Medium, Female, Labrador Retriever
Good With: Kids and dogs
Description: "Just when I thought I had caught a break, my Dad gets called back to work and I am back…" Learn more
---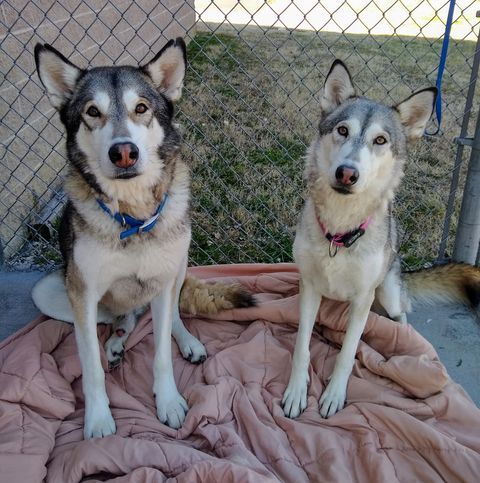 Name: Bandit & Boo Boo needs home!
Species: Dog
Location: Heart Rescue Group Inc, P.O. Box 1098, New Hyde Park, NY
Age, Size, Sex, Breed: Young, Medium, Female, Siberian Husky Husky Mix
Good With: Kids
Description: "They are a bonded pair Bandit and Boo Boo (father & daughter), two Husky/malamute mixes. They are currently at a…" Learn more
---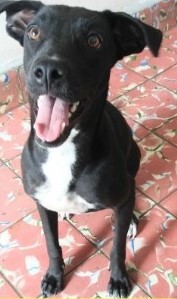 Name: Paxy
Species: Dog
Location: Proud Rescuers Of Pr, Huntington, NY
Age, Size, Sex, Breed: Baby, Medium, Female, Labrador Retriever
Good With: Kids and dogs
Description: "Paxy is a sweet lab mix who is approximately a year old. She was found in a trash can full…" Learn more
---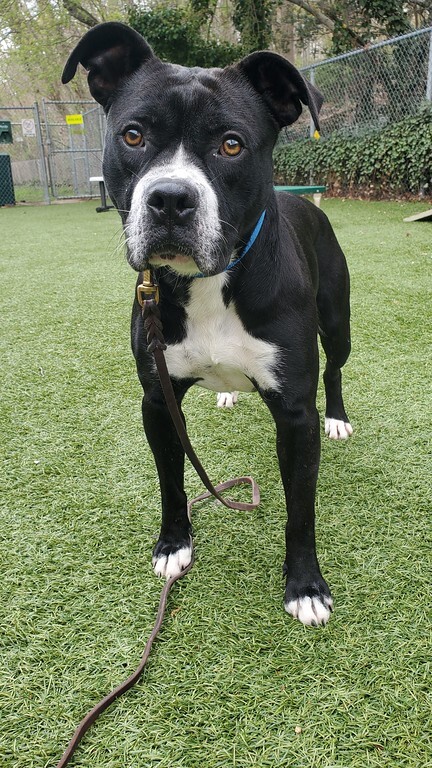 Name: Elijah
Species: Dog
Location: Town Of North Hempstead Animal Shelter, 75 Marino Avenue, Port Washington, NY
Age, Size, Sex, Breed: Young, Medium, Male, Pit Bull Terrier
Description: "Please call the shelter 516-869-6311 during working hours (Mon. to Fri. 9AM-4PM; Sat. 10-4PM) for more information about Elijah, the…" Learn more
---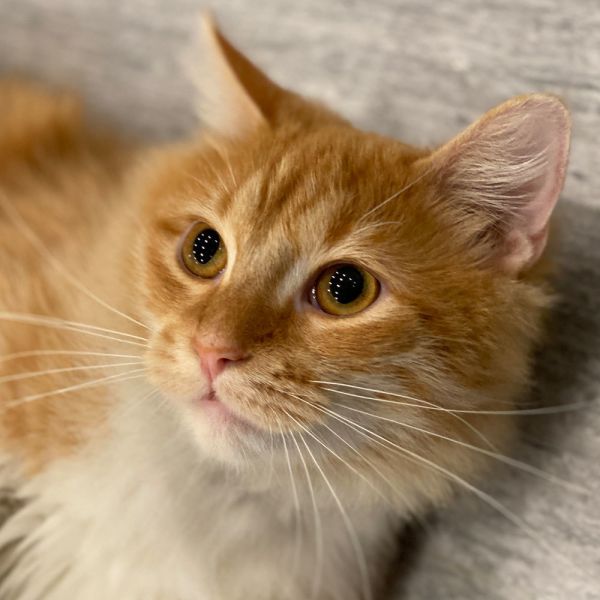 Name: Chianti
Species: Cat
Location: North Shore Animal League America, 25 Davis Avenue, Port Washington, NY
Age, Size, Sex, Breed: Adult, Small, Male, Domestic Short Hair
Description: "Hurricane Laura survivor Chianti isnt quite as smooth as the wine he was named for. This sometimes-awkward friend is going…" Learn more
---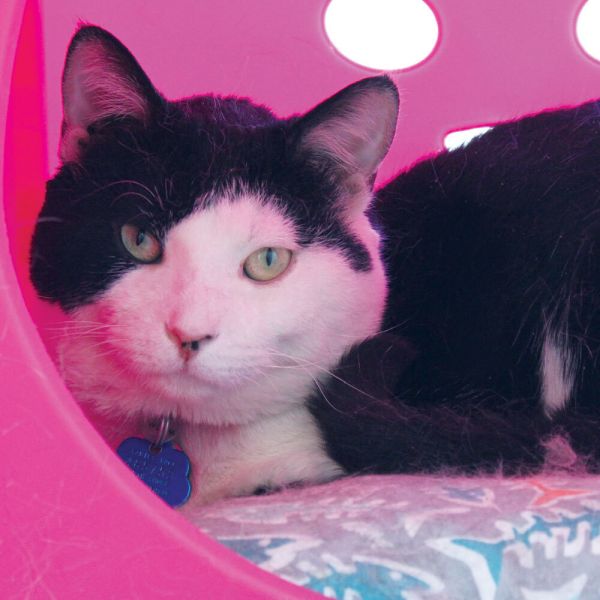 Name: Lil Tux
Species: Cat
Location: North Shore Animal League America, 25 Davis Avenue, Port Washington, NY
Age, Size, Sex, Breed: Adult, Medium, Male, Domestic Short Hair
Description: "You might find Tux chillaxing in a cubby like any other ordinary cat. Look a little closer and youll discover…" Learn more
---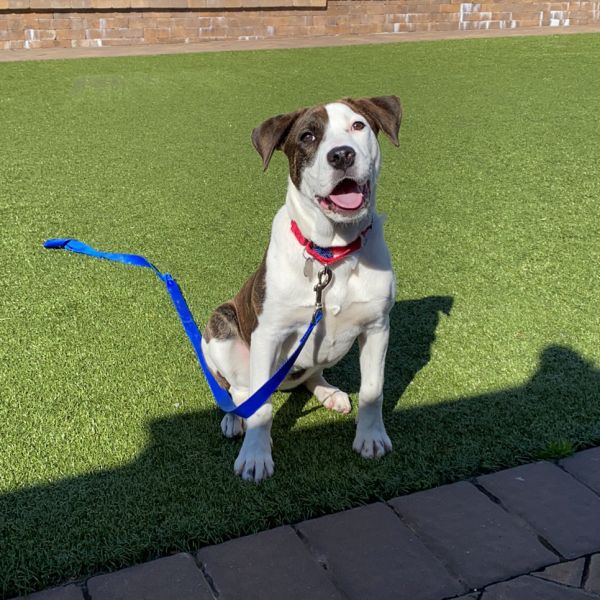 Name: Hooty
Species: Dog
Location: North Shore Animal League America, 25 Davis Avenue, Port Washington, NY
Age, Size, Sex, Breed: Baby, Medium, Female, Mixed Breed
Description: "Hooty just wants to have fun! This happy young adult girl has a tail that will wag nonstop for you…" Learn more
---
Name: Knight
Species: Cat
Location: North Shore Animal League America, 25 Davis Avenue, Port Washington, NY
Age, Size, Sex, Breed: Adult, Medium, Male, Domestic Short Hair
Description: "Knight did not enjoy being held captive when his rescuers took him in off the streets. Freedom is more his…" Learn more
---
Name: Roxy
Species: Cat
Location: North Shore Animal League America, 25 Davis Avenue, Port Washington, NY
Age, Size, Sex, Breed: Adult, Small, Female, Domestic Short Hair
Description: "When Roxy was rescued in North Carolina, she enjoyed the warmth of a loving foster family before traveling up north…" Learn more
---
Name: Honest
Species: Cat
Location: North Shore Animal League America, 25 Davis Avenue, Port Washington, NY
Age, Size, Sex, Breed: Adult, Small, Male, Domestic Short Hair
Description: "Our local rescue hero strikes again! Honest came upon this hero while fending for himself outside, and was ushered to…" Learn more
---
Name: Lizza
Species: Cat
Location: North Shore Animal League America, 25 Davis Avenue, Port Washington, NY
Age, Size, Sex, Breed: Young, Medium, Female, Domestic Short Hair
Description: "Lizza was discovered wandering around Far Rockaway when her rescuer offered her a safer life off the streets. Although its…" Learn more
---
Name: Jovan
Species: Cat
Location: North Shore Animal League America, 25 Davis Avenue, Port Washington, NY
Age, Size, Sex, Breed: Young, Small, Female, Domestic Short Hair
Description: "Tender tuxedo Jovan has traveled a long way from her stray cat days in North Carolina. Although this shy young…" Learn more
---
Name: Gretel
Species: Cat
Location: North Shore Animal League America, 25 Davis Avenue, Port Washington, NY
Age, Size, Sex, Breed: Young, Small, Female, Domestic Short Hair
Description: "Double Adoption with Lila, #H210418. Lila and Grettel have shared many perilous days together that led to their ultimate rescue…." Learn more
---
Name: Marley
Species: Dog
Location: North Shore Animal League America, 25 Davis Avenue, Port Washington, NY
Age, Size, Sex, Breed: Young, Large, Male, Mixed Breed
Description: "Marley has a whole lotta love to give in a big, beautiful package! This gorgeous and affectionate young adult Great…" Learn more
---
Name: Franny
Species: Cat
Location: North Shore Animal League America, 25 Davis Avenue, Port Washington, NY
Age, Size, Sex, Breed: Young, Small, Female, Domestic Short Hair
Description: "Double Adoption with Tessi, #BF3275. Franny and Tessis successful stay in a nurturing foster home has set them up for…" Learn more
---
Name: Tessi
Species: Cat
Location: North Shore Animal League America, 25 Davis Avenue, Port Washington, NY
Age, Size, Sex, Breed: Young, Medium, Female, Domestic Short Hair
Description: "Double Adoption with Franny, #BF3274. Franny and Tessis successful stay in a nurturing foster home has set them up for…" Learn more
---
Name: Roscoe Lee Browne
Species: Cat
Location: North Shore Animal League America, 25 Davis Avenue, Port Washington, NY
Age, Size, Sex, Breed: Young, Small, Male, Domestic Short Hair
Description: "Roscoe Lee Brown has a lot to say about his current situation. This southern gentleman likes freedom, especially his sunny…" Learn more
---
Name: Apollonia
Species: Cat
Location: North Shore Animal League America, 25 Davis Avenue, Port Washington, NY
Age, Size, Sex, Breed: Senior, Small, Female, Domestic Short Hair
Description: "Our beautiful friend Apollonia returned to us recently when her family could no longer care for her. We are saddened…" Learn more
---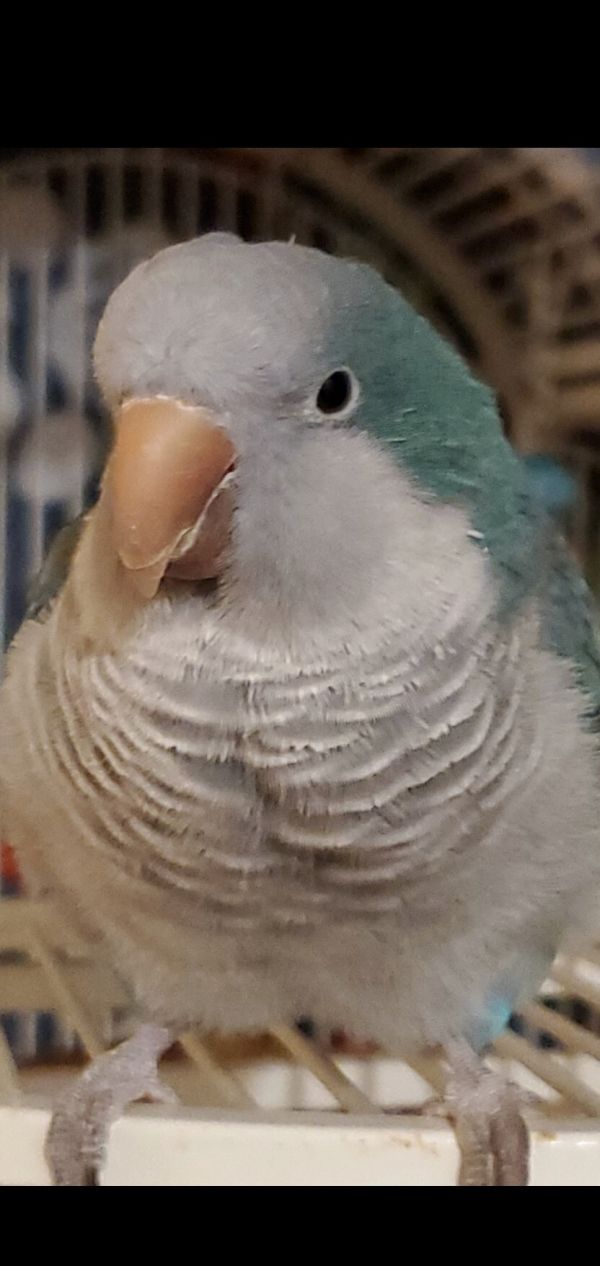 Name: Baby Blue
Species: Parrot
Location: Long Island Parrot Society, North Babylon, NY
Age, Size, Sex, Breed: Young, Small, Unknown, Quaker Parakeet
Good With: Kids
Description: "************************PLEASE READ BEFORE MAKING INQUIRY*********************************** We appreciate your interest, but as a local Long Island organization, we cannot orchestrate long…" Learn more
---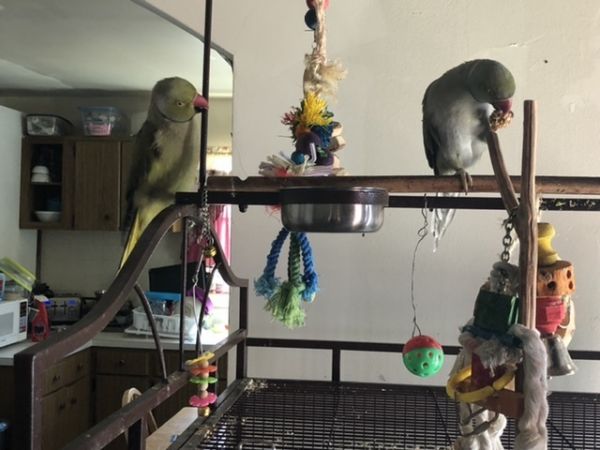 Name: Baby and Oscar
Species: Parrot
Location: Long Island Parrot Society, North Babylon, NY
Age, Size, Sex, Breed: Young, Medium, Male, Ringneck / Psittacula
Good With: Kids and dogs
Description: "************************PLEASE READ BEFORE MAKING INQUIRY*********************************** We appreciate your interest, but as a local Long Island organization, we cannot orchestrate long…" Learn more
---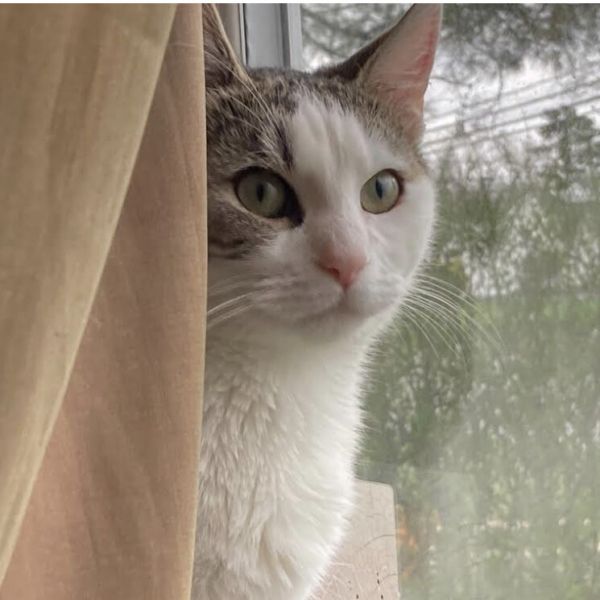 Name: Lady
Species: Cat
Location: Tender Loving Cats Inc, 1208 Deer Park Ave, North Babylon, NY
Age, Size, Sex, Breed: Baby, Medium, Female, Tabby Domestic Short Hair Mix
Good With: Kids, dogs and cats
Description: "Meet Lady! Born October, 2020 Lady is friendly and sweet kitten. She is a purr machine and enjoys human affection…." Learn more
---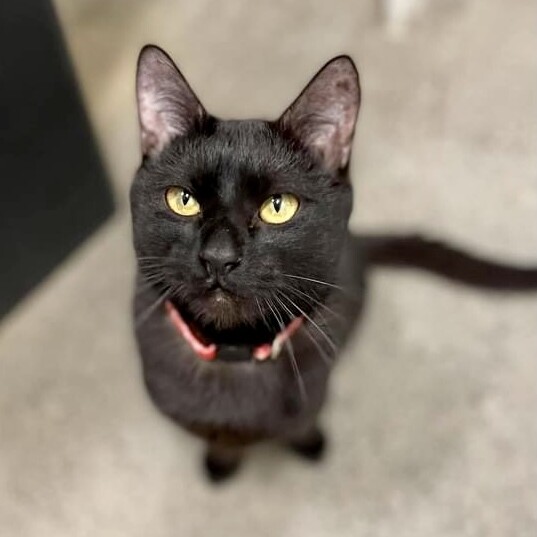 Name: Finley
Species: Cat
Location: Tender Loving Cats Inc, 1208 Deer Park Ave, North Babylon, NY
Age, Size, Sex, Breed: Young, Medium, Male, Domestic Short Hair
Good With: Kids, dogs and cats
Description: "Meet Finley Birthday May 2020 Double the pleasure! Double trouble! Two times the fun! Finley and his brother Forest are…" Learn more
---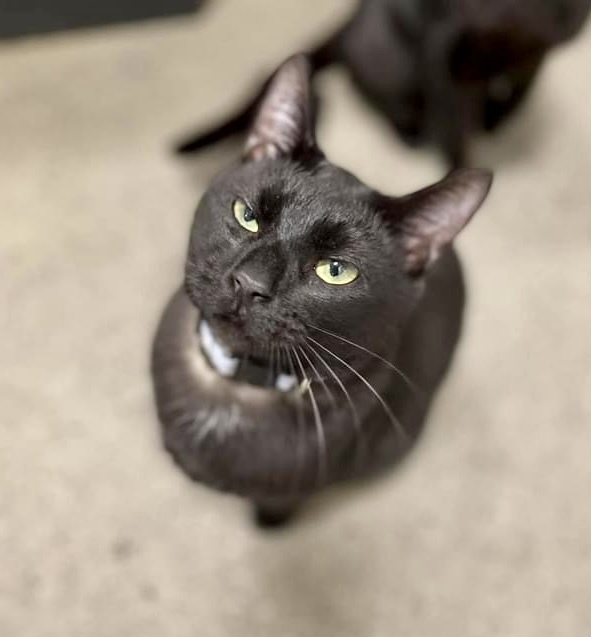 Name: Forest
Species: Cat
Location: Tender Loving Cats Inc, 1208 Deer Park Ave, North Babylon, NY
Age, Size, Sex, Breed: Young, Medium, Male, Domestic Short Hair
Good With: Kids, dogs and cats
Description: "Meet Forest Birthday May 2020 Double the pleasure! Double trouble! Two times the fun! Forest and his brother Finley are…" Learn more
---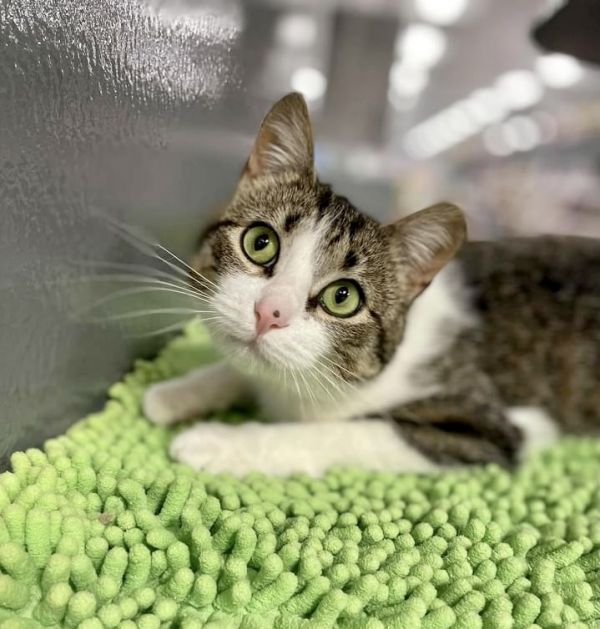 Name: Freckle
Species: Cat
Location: Tender Loving Cats Inc, 1208 Deer Park Ave, North Babylon, NY
Age, Size, Sex, Breed: Young, Medium, Male, Domestic Short Hair
Good With: Kids, dogs and cats
Description: "Meet Freckle Born June 2020 Freckle was born outside with his siblings, and when he couldn't find any food he…" Learn more
---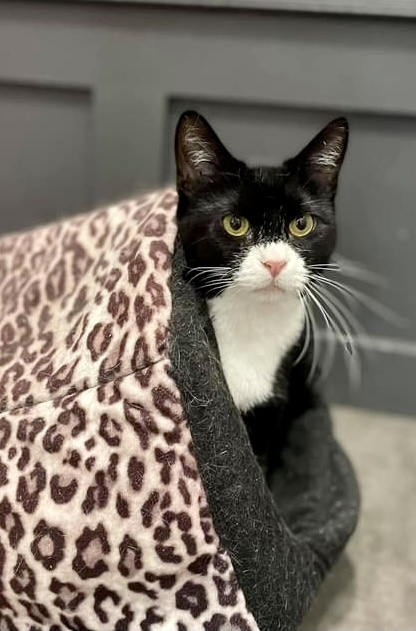 Name: Claire
Species: Cat
Location: Tender Loving Cats Inc, 1208 Deer Park Ave, North Babylon, NY
Age, Size, Sex, Breed: Adult, Medium, Female, Domestic Short Hair
Good With: Cats
Description: "Meet Claire! Born April 2014 Claire was rescued along with her one surviving kitten on a freezing day in February…." Learn more
---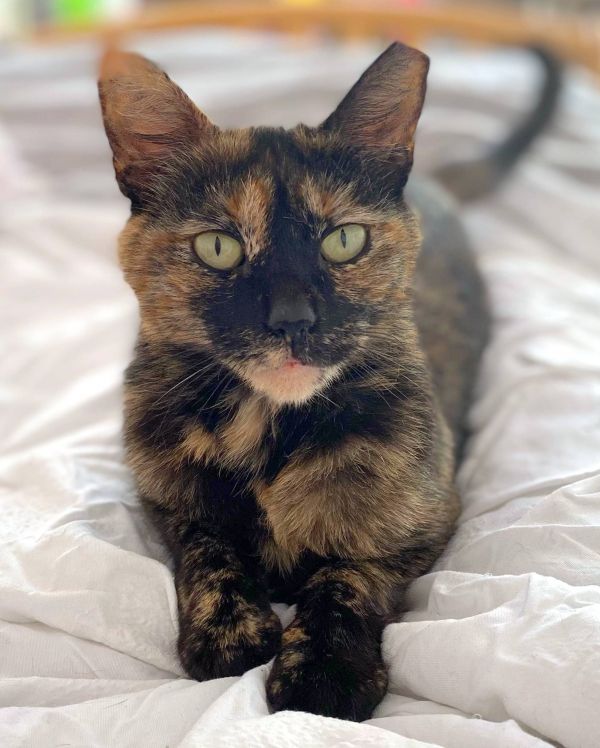 Name: Godiva
Species: Cat
Location: Tender Loving Cats Inc, 1208 Deer Park Ave, North Babylon, NY
Age, Size, Sex, Breed: Young, Medium, Female, Domestic Short Hair
Good With: Kids and cats
Description: "Meet Godiva Born April 2020 Godiva is everything her name implies- special, delicious, sweet and satisfying! How this incredibly loving…" Learn more
---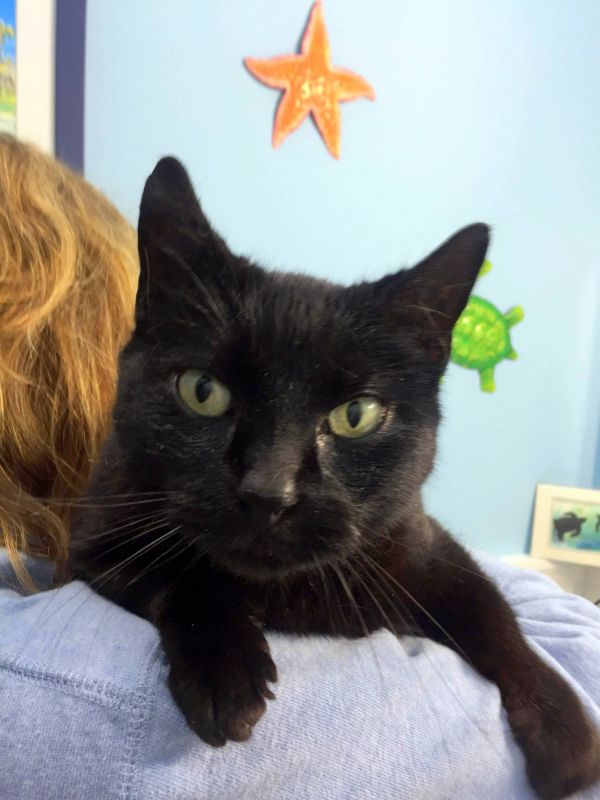 Name: Star
Species: Cat
Location: Tender Loving Cats Inc, 1208 Deer Park Ave, North Babylon, NY
Age, Size, Sex, Breed: Adult, Medium, Female, Domestic Short Hair
Good With: Kids, dogs and cats
Description: "Meet Star Birthday April 2018 Star is a big girl with a HUGE HEART! Star absolutely loves people, and touching…" Learn more
---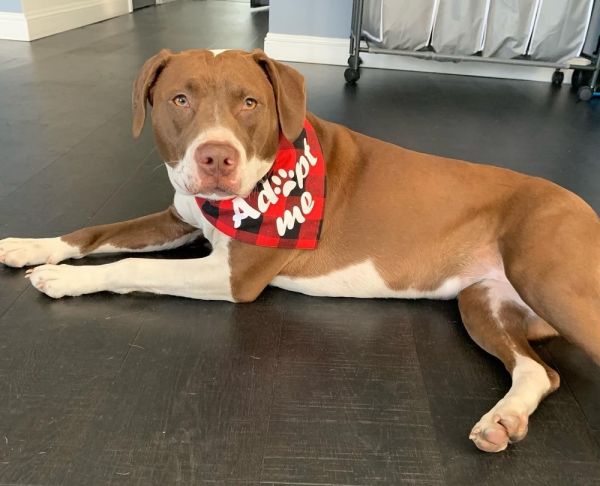 Name: Diamond
Species: Dog
Location: Ollies Angels Animal Rescue, Greenlawn, NY
Age, Size, Sex, Breed: Young, Large, Female, Pit Bull Terrier
Good With: Kids
Description: "Our beautiful gem needs a new lap to snuggle on Diamond is a house and crate trained 1-year-old, 60 lb…" Learn more
---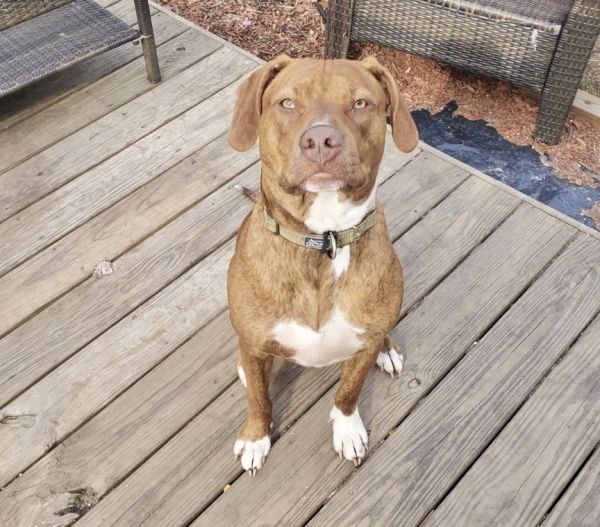 Name: Gemini
Species: Dog
Location: Ollies Angels Animal Rescue, Greenlawn, NY
Age, Size, Sex, Breed: Baby, Large, Male, Pit Bull Terrier
Good With: Kids, dogs and cats
Description: "Meet Mr. Mush! Gemini is a house and crate trained 1 year old, 70 lb hunk of pure love. Please…" Learn more
---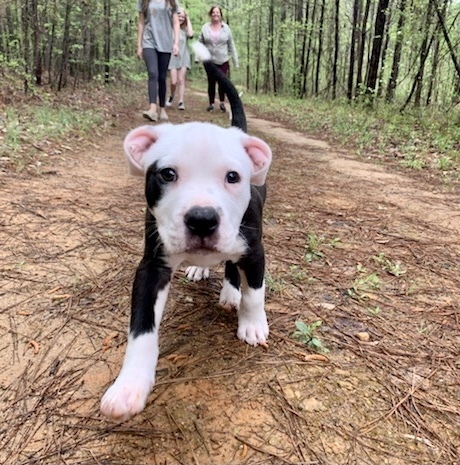 Name: Apollo
Species: Dog
Location: Ollies Angels Animal Rescue, Greenlawn, NY
Age, Size, Sex, Breed: Baby, Large, Male, Pit Bull Terrier
Good With: Kids, dogs and cats
Description: "Get set for some new adventures with an adorable sidekick! Apollo is a 9 week old, 19 lb Pit mix…" Learn more
---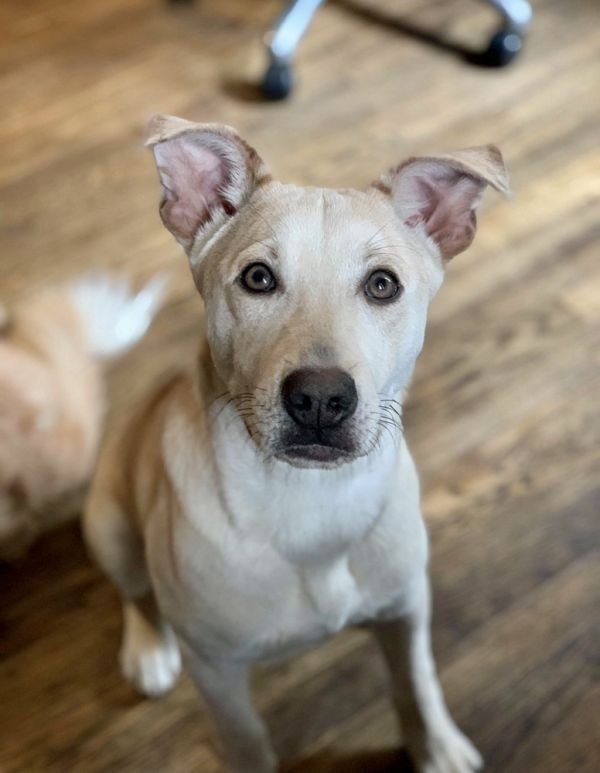 Name: Andy
Species: Dog
Location: Ollies Angels Animal Rescue, Greenlawn, NY
Age, Size, Sex, Breed: Baby, Large, Male, Labrador Retriever Hound Mix
Good With: Kids and dogs
Description: "Spring has sprung, and thanks to his wonderful foster parents, Andy is blossoming! Andy is a house-trained 8-month-old, 40 lb…" Learn more
---