Want to add a furry friend to your family and make a positive impact on the Edgewater-Davidsonville community at the same time? Consider adopting a dog, cat or other kind of pet from a local shelter. During the coronavirus pandemic, many shelters in Edgewater-Davidsonville and environs are still working to find forever homes for dozens of cats, dogs and other adorable critters coming through.
There are thousands of dogs, cats and other animals of all ages, sizes and breeds without a home in Maryland — and many are located within driving distance. For those looking to adopt, a great place to begin the search for a lovable new family member is at Spca Of Anne Arundel County, where Stella the cat is waiting patiently, or another local animal shelter. If you aren't sure if you have time to take care of a pet year round, many shelters also offer opportunities to foster pets until they are placed in appropriate homes.
Here at Patch, with a little help from our friends at Petfinder, we round up a list each week of all the pets recently put up for adoption in your area. If you're a cat person, meet Vivid, a Calico mix up for adoption. If dogs are more your thing, there are several great dogs available, too. Click on any listing for more information, or to start the adoption process.
Editor's note: This list was automatically generated using data compiled by Petfinder. Please report any errors or other feedback to [email protected]
Name: Vivid
Species: Cat
Location: Cats R Us Inc, Annapolis, MD
Age, Size, Sex, Breed: Adult, Medium, Female, Calico Domestic Short Hair Mix
Good With: Cats
Description: "For more information or to arrange to meet this kitty please email us at [email protected] Working cat home only Vivid…" Learn more
---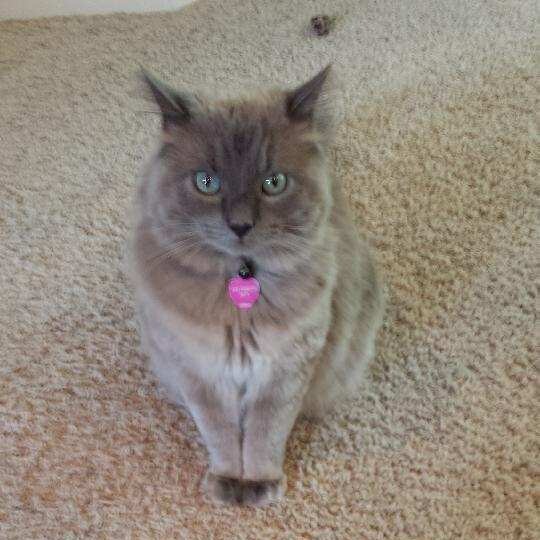 Name: Kitty
Species: Cat
Location: Cats R Us Inc, Annapolis, MD
Age, Size, Sex, Breed: Adult, Medium, Male, Siamese Domestic Medium Hair Mix
Good With: Cats
Description: "This cat is not part of the CRU Adoption program. This cat is being posted as a guest in an…" Learn more
---
Name: Stella
Species: Cat
Location: Spca Of Anne Arundel County, 1815 Bay Ridge Avenue, Annapolis, MD
Age, Size, Sex, Breed: Adult, Medium, Female, Domestic Medium Hair
---
Name: Peach
Species: Hamster
Location: Spca Of Anne Arundel County, 1815 Bay Ridge Avenue, Annapolis, MD
Age, Size, Sex, Breed: Baby, Small, Female, Hamster
Description: "Offsite-Annapolis Mall" Learn more
---
Name: Nectarine
Species: Hamster
Location: Spca Of Anne Arundel County, 1815 Bay Ridge Avenue, Annapolis, MD
Age, Size, Sex, Breed: Baby, Small, Female, Hamster
Description: "Offsite-Annapolis Mall" Learn more
---
Name: Strawberry
Species: Hamster
Location: Spca Of Anne Arundel County, 1815 Bay Ridge Avenue, Annapolis, MD
Age, Size, Sex, Breed: Baby, Small, Female, Hamster
Description: "Offsite-Annapolis Mall" Learn more
---
Name: Jax
Species: Cat
Location: Spca Of Anne Arundel County, 1815 Bay Ridge Avenue, Annapolis, MD
Age, Size, Sex, Breed: Adult, Medium, Male, Domestic Short Hair
---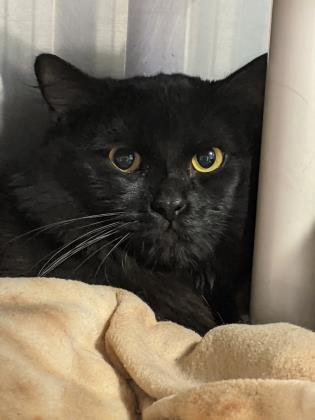 Name: Brooklyn
Species: Cat
Location: Spca Of Anne Arundel County, 1815 Bay Ridge Avenue, Annapolis, MD
Age, Size, Sex, Breed: Young, Large, Male, Domestic Medium Hair
---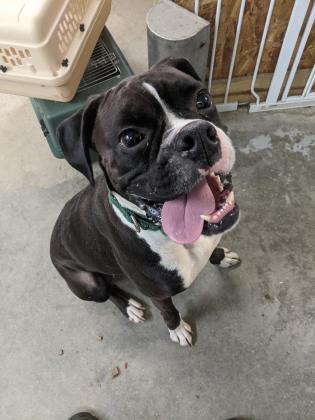 Name: Carson
Species: Dog
Location: Spca Of Anne Arundel County, 1815 Bay Ridge Avenue, Annapolis, MD
Age, Size, Sex, Breed: Adult, Large, Male, Boxer
Description: "Carson is your typical boxer, friendly and energetic! With his beautiful black coat and soulful eyes, he will steal your…" Learn more
---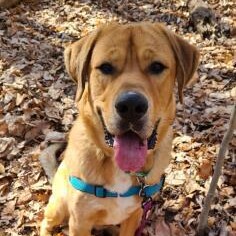 Name: Simba
Species: Dog
Location: Spca Of Anne Arundel County, 1815 Bay Ridge Avenue, Annapolis, MD
Age, Size, Sex, Breed: Baby, Large, Male, Anatolian Shepherd
Description: "Simba is a young and energetic puppy! He would do best in a household without small children that is dedicated…" Learn more
---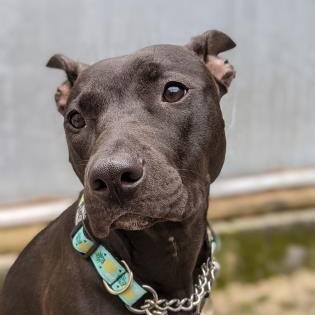 Name: Oreo
Species: Dog
Location: Spca Of Anne Arundel County, 1815 Bay Ridge Avenue, Annapolis, MD
Age, Size, Sex, Breed: Baby, Large, Female, Pit Bull Terrier
Description: "Oreo is a beautiful young lady! She can be nervous in new situations, so Oreo would do best in a…" Learn more
---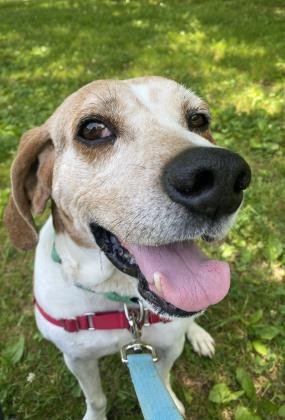 Name: Ralph Rooney
Species: Dog
Location: Spca Of Anne Arundel County, 1815 Bay Ridge Avenue, Annapolis, MD
Age, Size, Sex, Breed: Senior, Large, Male, Hound
Description: "Ralph Rooney is a very sweet senior! He likes long walks, cuddle time and singing you the song of his…" Learn more
---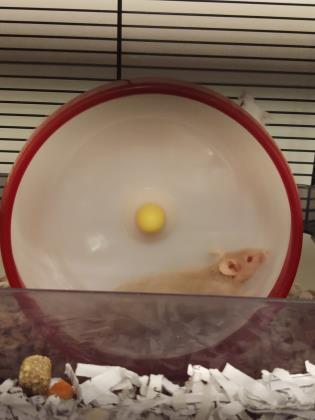 Name: Provolone
Species: Mouse
Location: Spca Of Anne Arundel County, 1815 Bay Ridge Avenue, Annapolis, MD
Age, Size, Sex, Breed: Young, Small, Female, Mouse
Description: "Offsite-Annapolis Mall" Learn more
---
Name: Frieda
Species: Mouse
Location: Spca Of Anne Arundel County, 1815 Bay Ridge Avenue, Annapolis, MD
Age, Size, Sex, Breed: Young, Medium, Female, Mouse
Description: "Offsite-Annapolis Mall" Learn more
---
Name: Mascarpone
Species: Mouse
Location: Spca Of Anne Arundel County, 1815 Bay Ridge Avenue, Annapolis, MD
Age, Size, Sex, Breed: Baby, Small, Female, Mouse
Description: "Offsite-Annapolis Mall" Learn more
---
Name: Gorganzola
Species: Mouse
Location: Spca Of Anne Arundel County, 1815 Bay Ridge Avenue, Annapolis, MD
Age, Size, Sex, Breed: Baby, Small, Female, Mouse
Description: "Offsite-Annapolis Mall" Learn more
---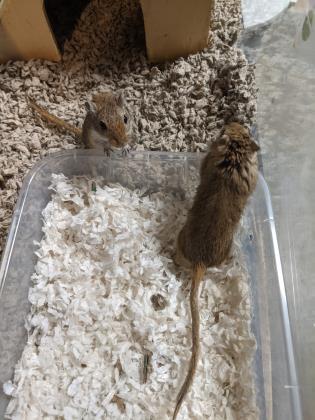 Name: Honey
Species: Gerbil
Location: Spca Of Anne Arundel County, 1815 Bay Ridge Avenue, Annapolis, MD
Age, Size, Sex, Breed: Baby, Small, Female, Gerbil
Description: "Offsite-Annapolis Mall" Learn more
---
Name: Havarti
Species: Mouse
Location: Spca Of Anne Arundel County, 1815 Bay Ridge Avenue, Annapolis, MD
Age, Size, Sex, Breed: Baby, Small, Male, Mouse
Description: "Offsite-Annapolis Mall" Learn more
---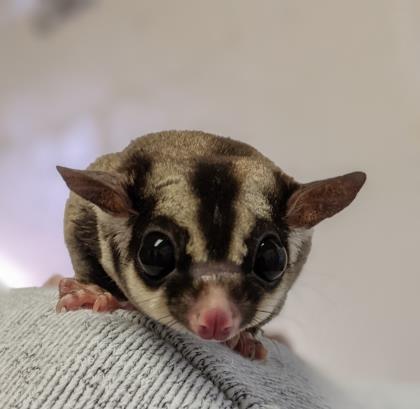 Name: Myrtle
Species: Sugar Glider
Location: Spca Of Anne Arundel County, 1815 Bay Ridge Avenue, Annapolis, MD
Age, Size, Sex, Breed: Young, Small, Female, Sugar Glider
Description: "Offsite-Annapolis Mall" Learn more
---
Name: Asiago
Species: Mouse
Location: Spca Of Anne Arundel County, 1815 Bay Ridge Avenue, Annapolis, MD
Age, Size, Sex, Breed: Baby, Small, Female, Mouse
Description: "Offsite-Annapolis Mall" Learn more
---
Name: Roquefort
Species: Mouse
Location: Spca Of Anne Arundel County, 1815 Bay Ridge Avenue, Annapolis, MD
Age, Size, Sex, Breed: Baby, Small, Female, Mouse
Description: "Offsite-Annapolis Mall" Learn more
---
Name: Gruyere
Species: Mouse
Location: Spca Of Anne Arundel County, 1815 Bay Ridge Avenue, Annapolis, MD
Age, Size, Sex, Breed: Baby, Small, Female, Mouse
Description: "Offsite-Annapolis Mall" Learn more
---
Name: Stilton
Species: Mouse
Location: Spca Of Anne Arundel County, 1815 Bay Ridge Avenue, Annapolis, MD
Age, Size, Sex, Breed: Baby, Small, Male, Mouse
Description: "Offsite-Annapolis Mall" Learn more
---
Name: Limburger
Species: Mouse
Location: Spca Of Anne Arundel County, 1815 Bay Ridge Avenue, Annapolis, MD
Age, Size, Sex, Breed: Baby, Small, Female, Mouse
Description: "Offsite-Annapolis Mall" Learn more
---
Name: Edam
Species: Mouse
Location: Spca Of Anne Arundel County, 1815 Bay Ridge Avenue, Annapolis, MD
Age, Size, Sex, Breed: Baby, Small, Male, Mouse
Description: "Offsite-Annapolis Mall" Learn more
---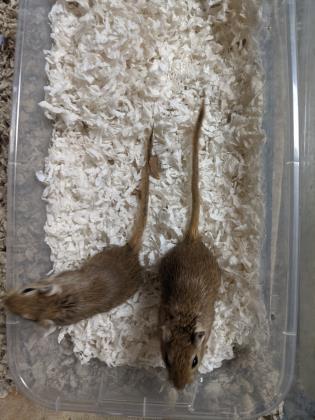 Name: Bee
Species: Gerbil
Location: Spca Of Anne Arundel County, 1815 Bay Ridge Avenue, Annapolis, MD
Age, Size, Sex, Breed: Baby, Small, Female, Gerbil
---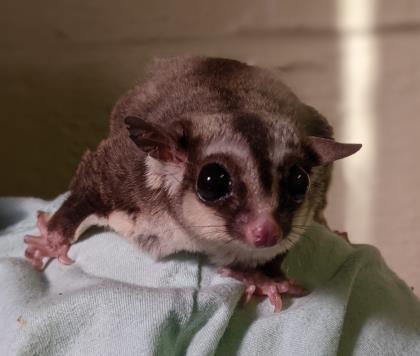 Name: Peeves
Species: Sugar Glider
Location: Spca Of Anne Arundel County, 1815 Bay Ridge Avenue, Annapolis, MD
Age, Size, Sex, Breed: Adult, Small, Male, Sugar Glider
Description: "Offsite-Annapolis Mall" Learn more
---
Name: Ruth
Species: Mouse
Location: Spca Of Anne Arundel County, 1815 Bay Ridge Avenue, Annapolis, MD
Age, Size, Sex, Breed: Young, Medium, Female, Mouse
Description: "Offsite-Annapolis Mall" Learn more
---
Name: Ottis
Species: Guinea Pig
Location: Spca Of Anne Arundel County, 1815 Bay Ridge Avenue, Annapolis, MD
Age, Size, Sex, Breed: Baby, Medium, Male, Guinea Pig
Description: "Offsite-Annapolis Mall" Learn more
---
Name: Nesbit
Species: Guinea Pig
Location: Spca Of Anne Arundel County, 1815 Bay Ridge Avenue, Annapolis, MD
Age, Size, Sex, Breed: Young, Medium, Male, Guinea Pig
Description: "Offsite-Annapolis Mall" Learn more
---
Name: Cotija
Species: Mouse
Location: Spca Of Anne Arundel County, 1815 Bay Ridge Avenue, Annapolis, MD
Age, Size, Sex, Breed: Baby, Small, Female, Mouse
Description: "Offsite-Annapolis Mall" Learn more
---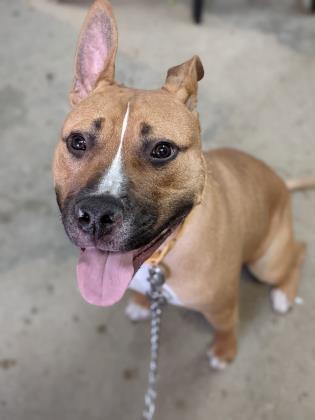 Name: Bigbee Kiwi
Species: Dog
Location: Spca Of Anne Arundel County, 1815 Bay Ridge Avenue, Annapolis, MD
Age, Size, Sex, Breed: Young, Large, Male, Terrier Pit Bull Terrier Mix
Description: "Bigbee Kiwi is a handsome and energetic young man! He would do best in a home without small children that…" Learn more
---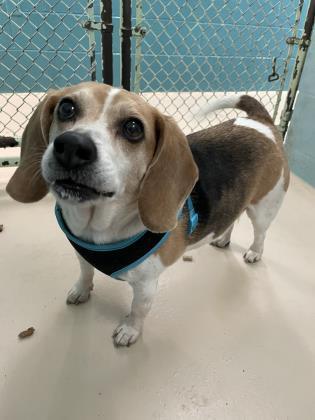 Name: Bruno
Species: Dog
Location: Spca Of Anne Arundel County, 1815 Bay Ridge Avenue, Annapolis, MD
Age, Size, Sex, Breed: Senior, Medium, Male, Beagle
Description: "Bruno is a very sweet and older gentleman! He has some health issues that we're treating here, so a home…" Learn more
---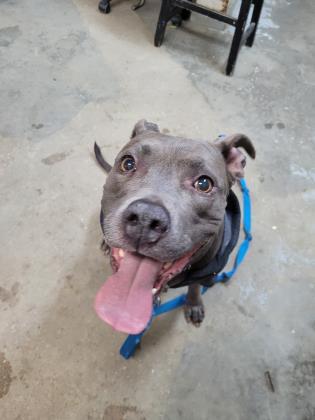 Name: Layla
Species: Dog
Location: Spca Of Anne Arundel County, 1815 Bay Ridge Avenue, Annapolis, MD
Age, Size, Sex, Breed: Adult, Medium, Female, Terrier Pit Bull Terrier Mix
---
Name: Monster
Species: Dog
Location: Spca Of Anne Arundel County, 1815 Bay Ridge Avenue, Annapolis, MD
Age, Size, Sex, Breed: Senior, Small, Male, Terrier Jack Russell Terrier Mix
---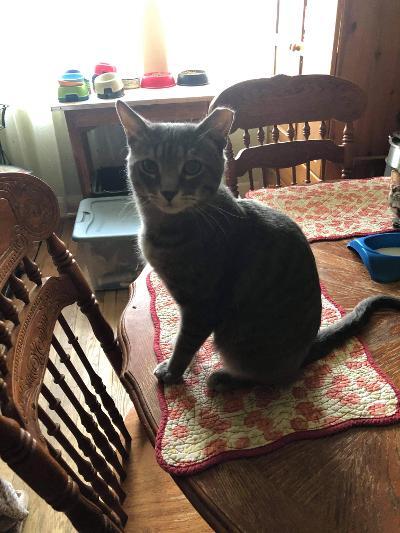 Name: reggie
Species: Cat
Location: Cat Tails Inc, Crofton, MD
Age, Size, Sex, Breed: Adult, Large, Male, Tabby
Good With: Kids, dogs and cats
Description: "reggie is approx 5 years old. loves other cats. He is a true rescue from the streets. He wants nothing…" Learn more
---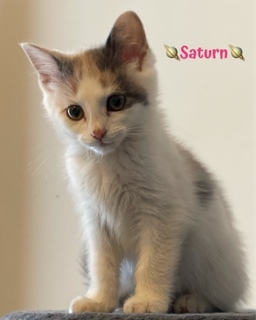 Name: Saturn
Species: Cat
Location: Patuxent Animal Welfare Society Inc Paws, 15475 Annapolis Road., Bowie, MD
Age, Size, Sex, Breed: Baby, Small, Female, Domestic Short Hair
Good With: Kids, dogs and cats
Description: "One of our Planet kittens, Saturn is a very beautiful dilute calico. She is almost 4 months old. Foster mom…" Learn more
---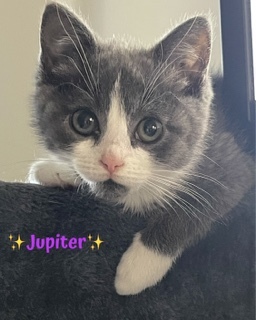 Name: Jupiter
Species: Cat
Location: Patuxent Animal Welfare Society Inc Paws, 15475 Annapolis Road., Bowie, MD
Age, Size, Sex, Breed: Baby, Small, Female, Domestic Short Hair
Good With: Kids, dogs and cats
Description: "Jupiter is the second of our Planets. She is almost 4 months old and gorgeous. Foster mom says she is…" Learn more
---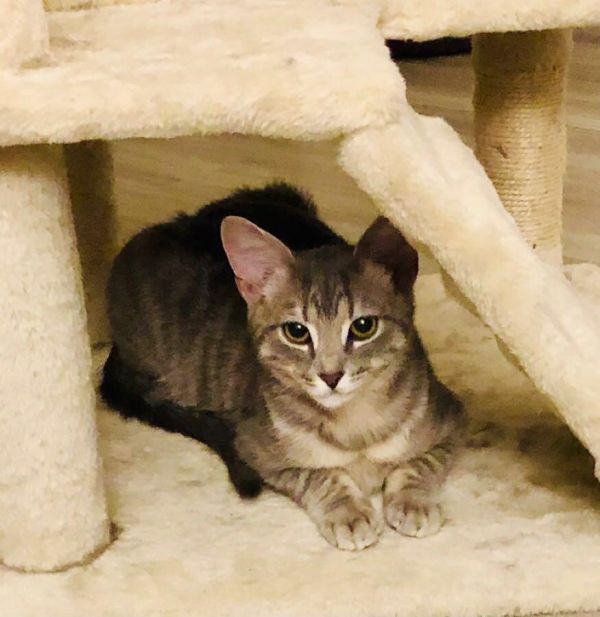 Name: Dewey
Species: Cat
Location: Patuxent Animal Welfare Society Inc Paws, 15475 Annapolis Road., Bowie, MD
Age, Size, Sex, Breed: Baby, Small, Male, Domestic Short Hair
Good With: Kids and cats
Description: "Dewey is a 5 months old little boy that is full of spirit and playfulness. His foster mom says he…" Learn more
---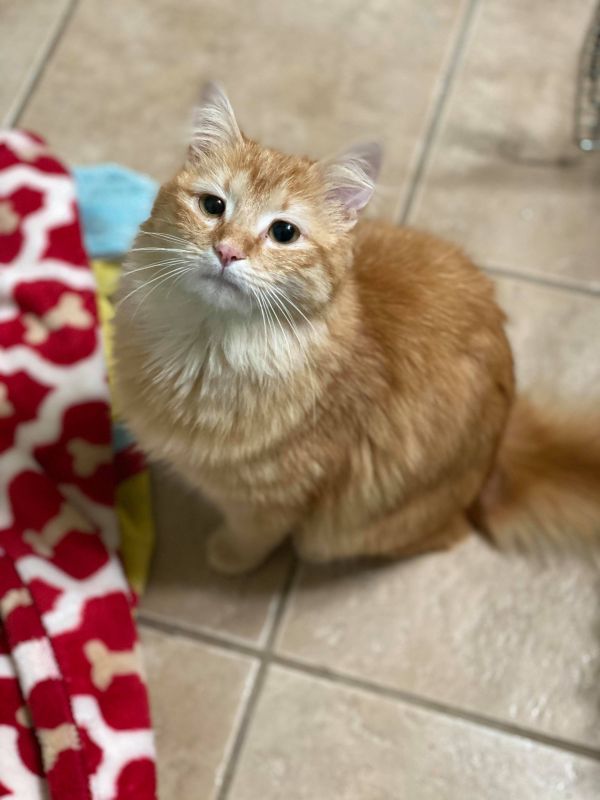 Name: Duchess
Species: Cat
Location: Saving Grace Animal Rescue Of Maryland, PO BOX 91, Millersville, MD
Age, Size, Sex, Breed: Young, Medium, Female, Domestic Medium Hair
Good With: Kids and cats
---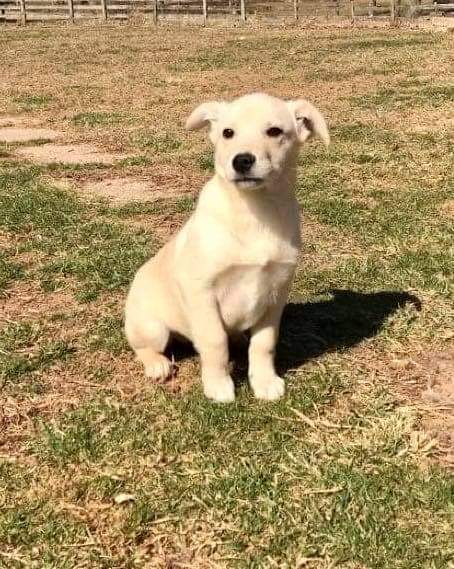 Name: Sugar
Species: Dog
Location: Saving Grace Animal Rescue Of Maryland, PO BOX 91, Millersville, MD
Age, Size, Sex, Breed: Baby, Large, Female, Mixed Breed
Good With: Kids and dogs
Description: "Sugar is a 2.5-3 month old mixed breed pup. Requires and older confident dog in the home. Fostered with kids,…" Learn more
---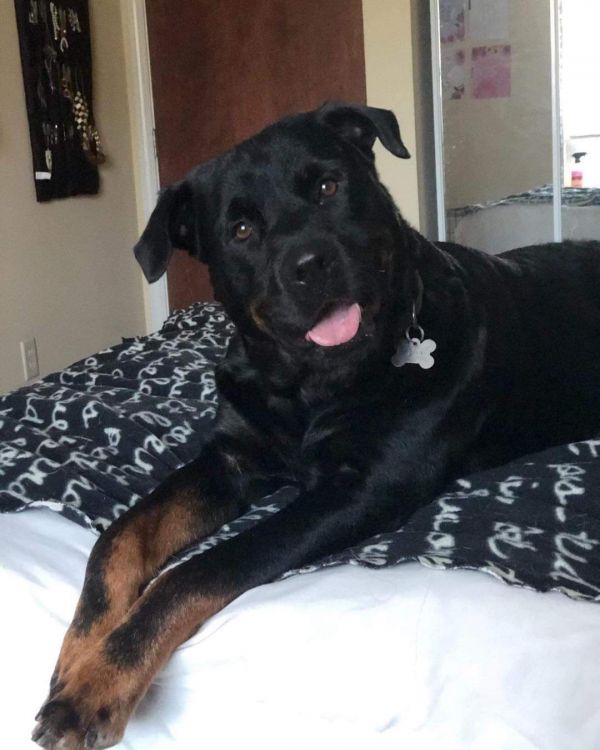 Name: Elsa
Species: Dog
Location: Saving Grace Animal Rescue Of Maryland, PO BOX 91, Millersville, MD
Age, Size, Sex, Breed: Young, Large, Female, Rottweiler
Description: "Elsa is a 2-3 yr old Rottie mix. Large breed experience is required. Needs to be the only pet at…" Learn more
---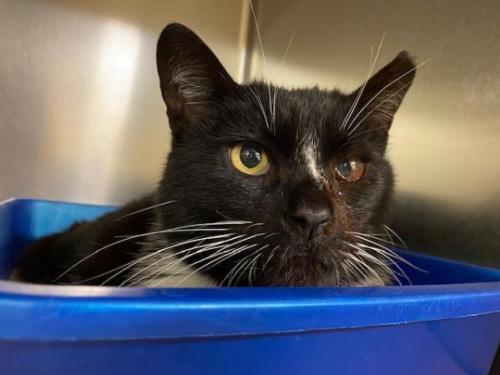 Name: Gerard Meowler
Species: Cat
Location: Anne Arundel County Animal Care And Control, 411 Maxwell Frye Rd., Millersville, MD
Age, Size, Sex, Breed: Adult, Medium, Male, Domestic Short Hair
---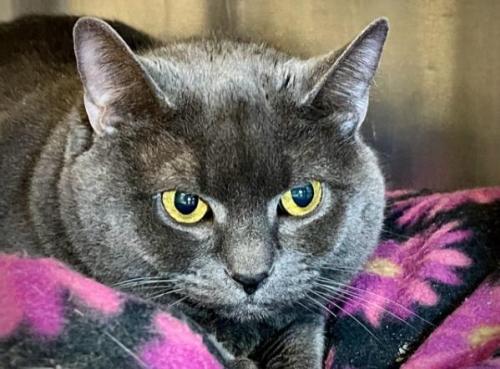 Name: Duchess
Species: Cat
Location: Anne Arundel County Animal Care And Control, 411 Maxwell Frye Rd., Millersville, MD
Age, Size, Sex, Breed: Senior, Medium, Female, Domestic Short Hair
---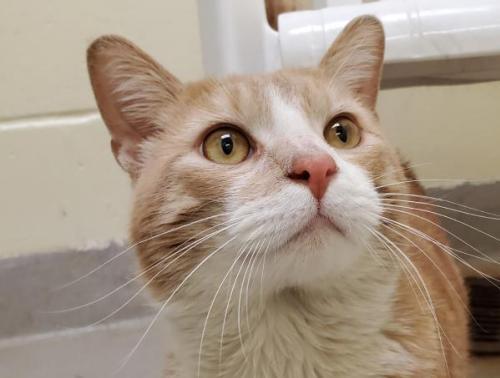 Name: Kong
Species: Cat
Location: Anne Arundel County Animal Care And Control, 411 Maxwell Frye Rd., Millersville, MD
Age, Size, Sex, Breed: Adult, Medium, Male, Domestic Short Hair
---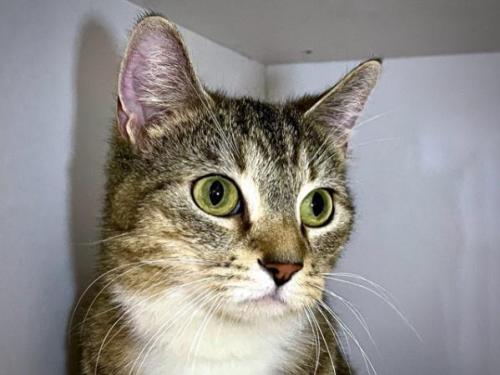 Name: Nyla
Species: Cat
Location: Anne Arundel County Animal Care And Control, 411 Maxwell Frye Rd., Millersville, MD
Age, Size, Sex, Breed: Adult, Medium, Female, Domestic Short Hair
---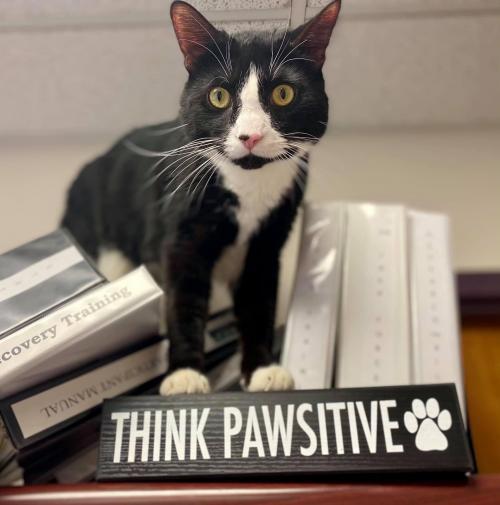 Name: Buster
Species: Cat
Location: Anne Arundel County Animal Care And Control, 411 Maxwell Frye Rd., Millersville, MD
Age, Size, Sex, Breed: Adult, Medium, Male, Domestic Short Hair
---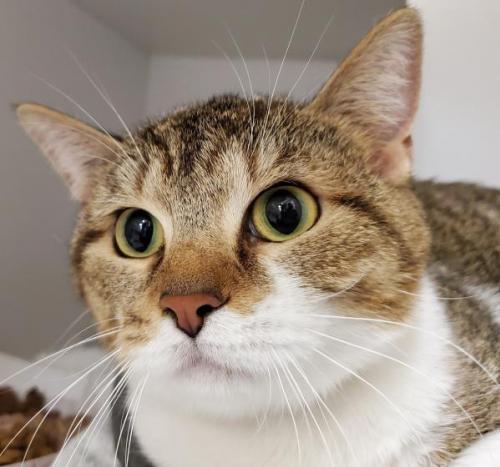 Name: Mya
Species: Cat
Location: Anne Arundel County Animal Care And Control, 411 Maxwell Frye Rd., Millersville, MD
Age, Size, Sex, Breed: Adult, Medium, Female, Domestic Short Hair
---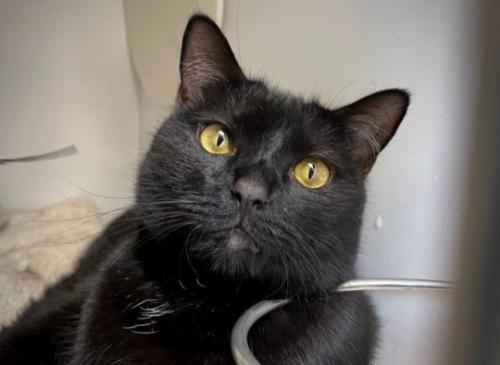 Name: Rex
Species: Cat
Location: Anne Arundel County Animal Care And Control, 411 Maxwell Frye Rd., Millersville, MD
Age, Size, Sex, Breed: Adult, Medium, Male, Domestic Short Hair
---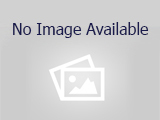 Name: SPENCER
Species: Cat
Location: Prince Georges County Animal Services Division, Upper Marlboro, MD
Age, Size, Sex, Breed: Young, Medium, Male, Domestic Short Hair
Description: "Oh hey, I am Spencer but most people call me adorable! If you have not guessed I am working on…" Learn more
---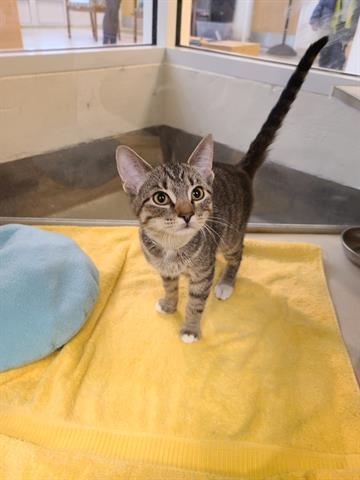 Name: SPRINKLES
Species: Cat
Location: Prince Georges County Animal Services Division, Upper Marlboro, MD
Age, Size, Sex, Breed: Baby, Small, Female, Domestic Short Hair
Description: "Oh hey there, I am Sprinkles! I came here when my owner could not take me along when they moved…" Learn more
---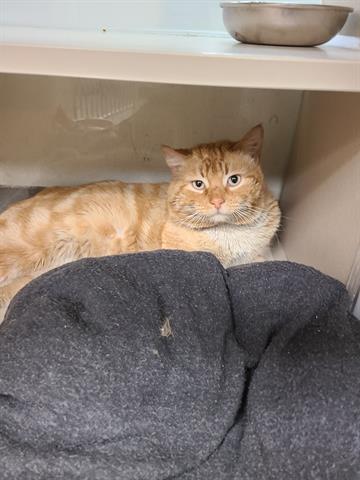 Name: ARNOLD
Species: Cat
Location: Prince Georges County Animal Services Division, Upper Marlboro, MD
Age, Size, Sex, Breed: Adult, Medium, Male, Domestic Short Hair
Description: "Hi All, I am Arnold! I love hanging out and relaxing. I am a big guy so being picked up…" Learn more
---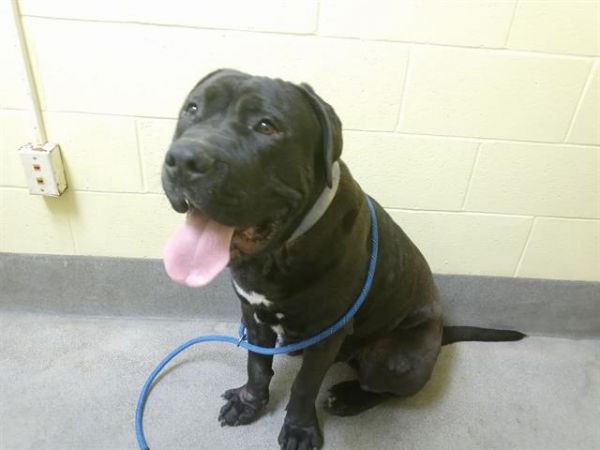 Name: CHAMP
Species: Dog
Location: Prince Georges County Animal Services Division, Upper Marlboro, MD
Age, Size, Sex, Breed: Young, Large, Male, Cane Corso
---
Name: ZOEY
Species: Cat
Location: Prince Georges County Animal Services Division, Upper Marlboro, MD
Age, Size, Sex, Breed: Adult, Medium, Female, Domestic Short Hair
Description: "Hi all, I am Zoey. I am a sweet girl but a tad shy at first meeting. I am not…" Learn more
---
Name: A512027
Species: Cat
Location: Prince Georges County Animal Services Division, Upper Marlboro, MD
Age, Size, Sex, Breed: Adult, Medium, Male, Domestic Medium Hair
---