Looking to add to your family and make a positive impact on the world at the same time? Adopt a pet from a local shelter! Amid the coronavirus pandemic, many local animals are still looking for their forever homes and shelters still working to fulfill adoptions.
In the search for a lovable new companion, consider beginning at a local shelter like Bucks County Spca Lahaska, where Tiger the cat is waiting patiently. If you aren't sure if you have time to take care of a pet year round, many shelters also offer opportunities to foster pets until they are placed in appropriate homes.
Here at Patch, with a little help from our friends at Petfinder, we put together a list each week of all the pets recently put up for adoption in your area. If you're a dog person, you might like Alex, an Australian Cattle Dog / Blue Heeler up for adoption. Or if cats are more your thing, there are several great cats available, too. Click on any listing for more information, or to start the adoption process.
Editor's note: This list was automatically generated using data compiled by Petfinder. Please report any errors or other feedback to [email protected]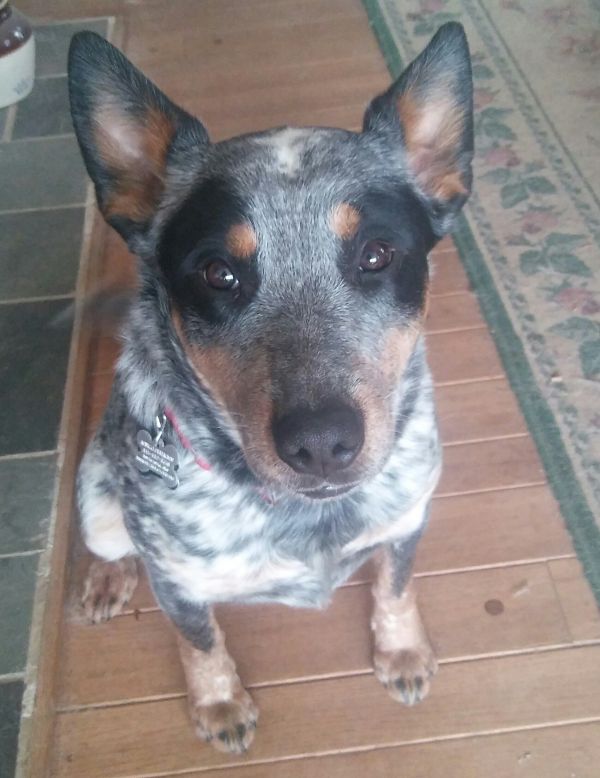 Name: Alex
Species: Dog
Location: Australian Cattle Dog Rescue Association Inc, Doylestown, PA
Age, Size, Sex, Breed: Young, Medium, Male, Australian Cattle Dog / Blue Heeler
Good With: Dogs
Description: "TO CONTACT THE FOSTER HOME, email [email protected] DO NOT use the Petfinder form. Inquiries don't reach us. Meet Alex, an…" Learn more
---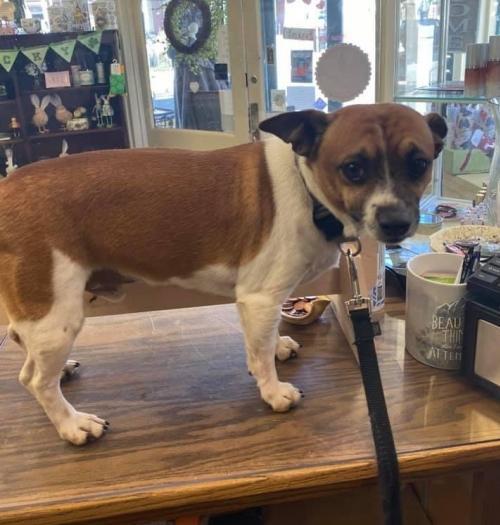 Name: Peanut P
Species: Dog
Location: Almost Home Dog Rescue, PO Box 132, Doylestown, PA
Age, Size, Sex, Breed: Adult, Small, Male, Jack Russell Terrier
Good With: Dogs
Description: "~Peanut P is the sweetest pup ever, his expressive little face will win your heart in a minute. At 5…" Learn more
---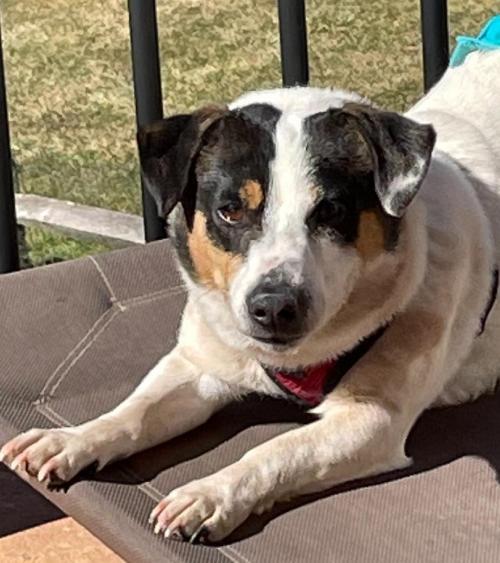 Name: Randy
Species: Dog
Location: Almost Home Dog Rescue, PO Box 132, Doylestown, PA
Age, Size, Sex, Breed: Young, Medium, Male, Jack Russell Terrier
Good With: Kids, dogs and cats
Description: "Randy is a happy, energetic little JRT mix who loves playing with other dogs. He did not react to cats…" Learn more
---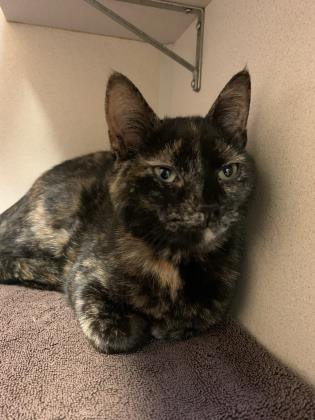 Name: Murka
Species: Cat
Location: Bucks County Spca Lahaska, 1665 Street Road, New Hope, PA
Age, Size, Sex, Breed: Young, Small, Female, Domestic Short Hair
Description: "Hi, my name is Murka! I am a 6-month-old, black and orange kitty looking to find my forever home. My…" Learn more
---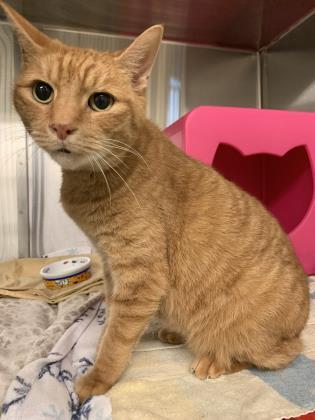 Name: Tiger
Species: Cat
Location: Bucks County Spca Lahaska, 1665 Street Road, New Hope, PA
Age, Size, Sex, Breed: Senior, Medium, Male, Domestic Short Hair
Description: "Meet Tiger! Tiger came to us when his previous owner was no longer able to care for him. He is…" Learn more
---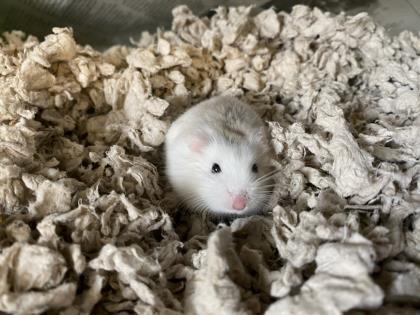 Name: Snowbelle
Species: Hamster
Location: Bucks County Spca Lahaska, 1665 Street Road, New Hope, PA
Age, Size, Sex, Breed: Adult, Small, Female, Hamster
Description: "Meet Snowbelle and Twizzler, two Russian dwarf hamsters who were built for speed! They are still getting used to being…" Learn more
---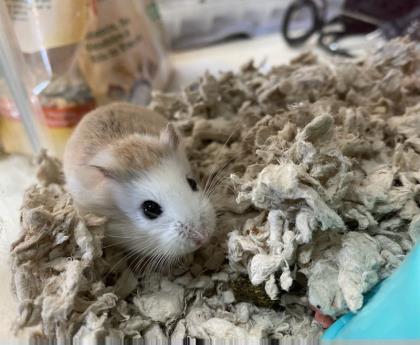 Name: Twizzler
Species: Hamster
Location: Bucks County Spca Lahaska, 1665 Street Road, New Hope, PA
Age, Size, Sex, Breed: Adult, Small, Female, Hamster
Description: "Meet Snowbelle and Twizzler, two Russian dwarf hamsters who were built for speed! They are still getting used to being…" Learn more
---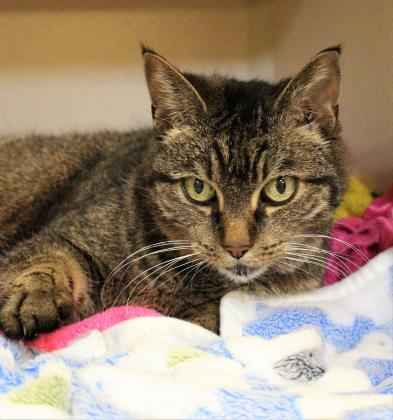 Name: Sugar Bear
Species: Cat
Location: Bucks County Spca Lahaska, 1665 Street Road, New Hope, PA
Age, Size, Sex, Breed: Senior, Medium, Female, Domestic Short Hair
Description: "Meet Sugar Bear! This 11 -year-old cutie is as sweet as her name suggests! She has lived with other cats…" Learn more
---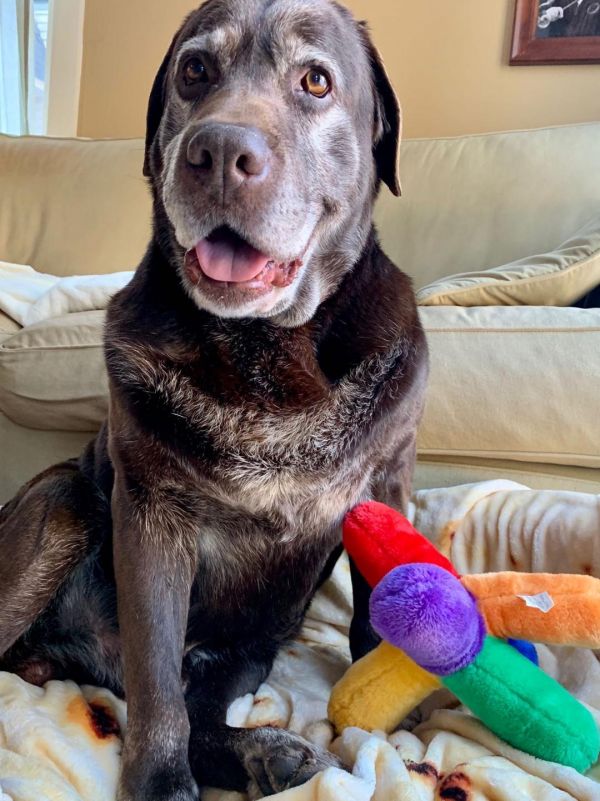 Name: Koda
Species: Dog
Location: Brookline Labrador Rescue, P.O. Box 638, Warrington, PA
Age, Size, Sex, Breed: Senior, Large, Male, Labrador Retriever
Good With: Kids and dogs
Description: "Koda is a 9+ year old gentle giant who has been a fantastic foster since his arrival the end of…" Learn more
---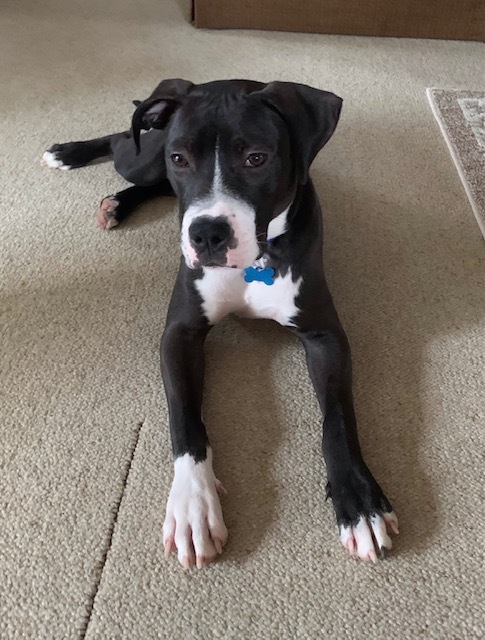 Name: Simon
Species: Dog
Location: Tiny Miracles Rescue, Chalfont, PA
Age, Size, Sex, Breed: Young, Medium, Male, Labrador Retriever Pit Bull Terrier Mix
Good With: Dogs
Description: "Simon is under 2 years old and 55 pounds of playful puppy! Simon LOVES other dogs and would do best…" Learn more
---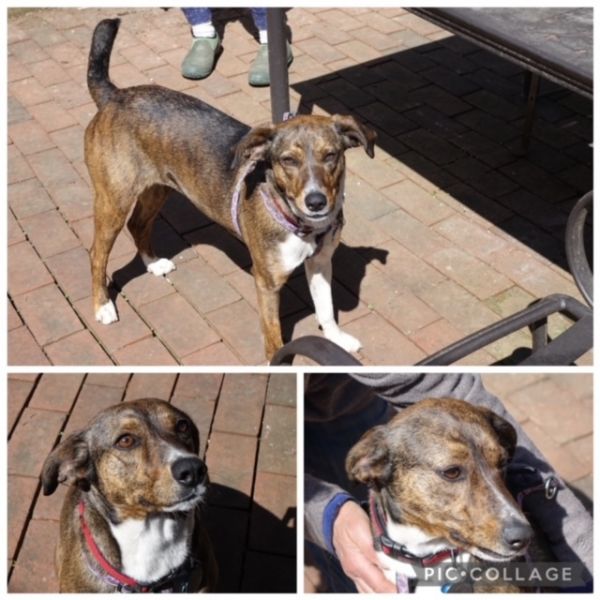 Name: Hershey
Species: Dog
Location: Tiny Miracles Rescue, Chalfont, PA
Age, Size, Sex, Breed: Young, Medium, Female, Hound
Good With: Dogs
Description: "Hershey Park just might be the Sweetest Place on Earth, but Hershey from Tiny Miracles Rescue might just be the…" Learn more
---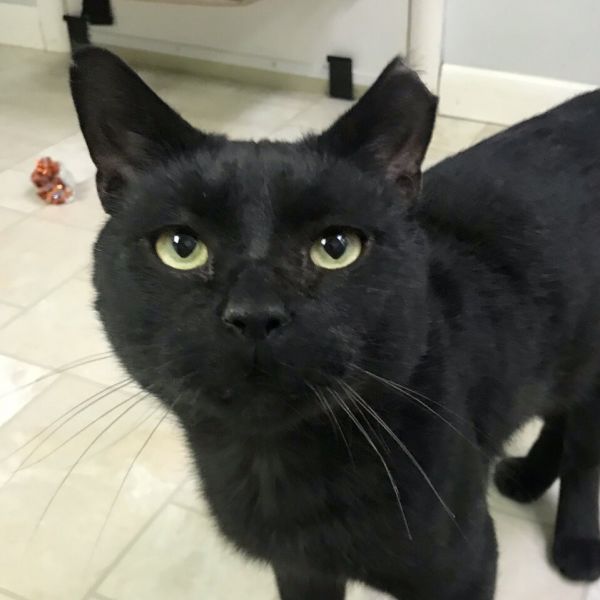 Name: Neil
Species: Cat
Location: Cat Tales Inc, PO Box 165, Warminster, PA
Age, Size, Sex, Breed: Adult, Medium, Male, Domestic Short Hair
Description: "Handsome house panther Neil was found in a colony in Philadelphia. Estimated to be around 2-4 years old, he is…" Learn more
---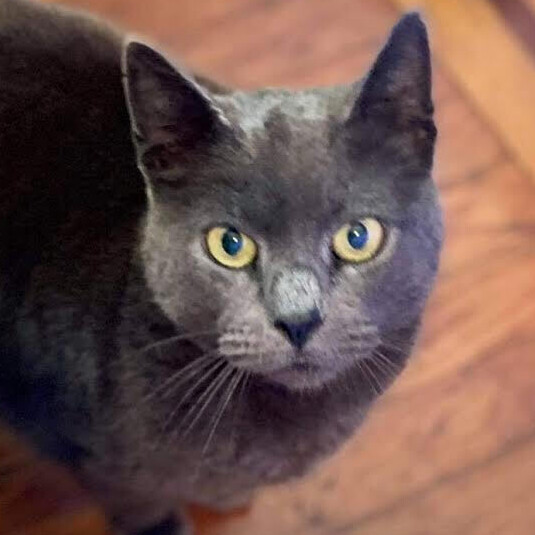 Name: Babette
Species: Cat
Location: Cat Tales Inc, PO Box 165, Warminster, PA
Age, Size, Sex, Breed: Adult, Medium, Female, Domestic Short Hair
Good With: Kids
Description: "Two-year-old Babette was rescued off the streets by Cat Tales. She llikes to snuggle and loves to be pet, but…" Learn more
---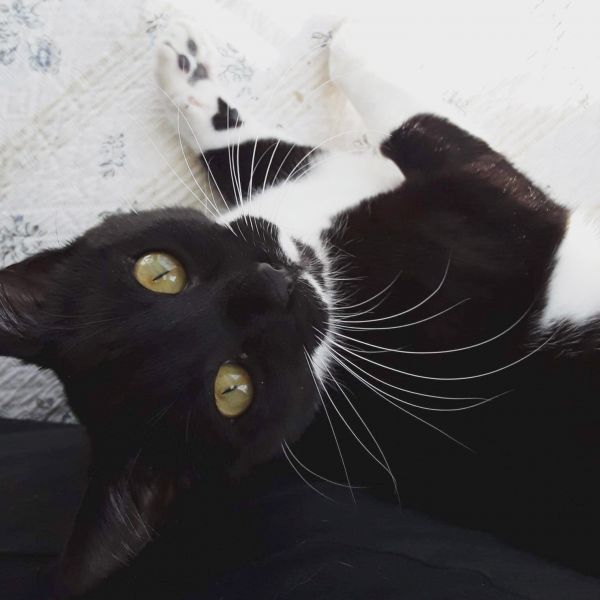 Name: Sasha
Species: Cat
Location: Cat Tales Inc, PO Box 165, Warminster, PA
Age, Size, Sex, Breed: Young, Medium, Female, Domestic Short Hair
Good With: Cats
Description: "Pretty girl Sasha is about nine-months old. She wandered into a family's backyard as a kitten in August 2020. They…" Learn more
---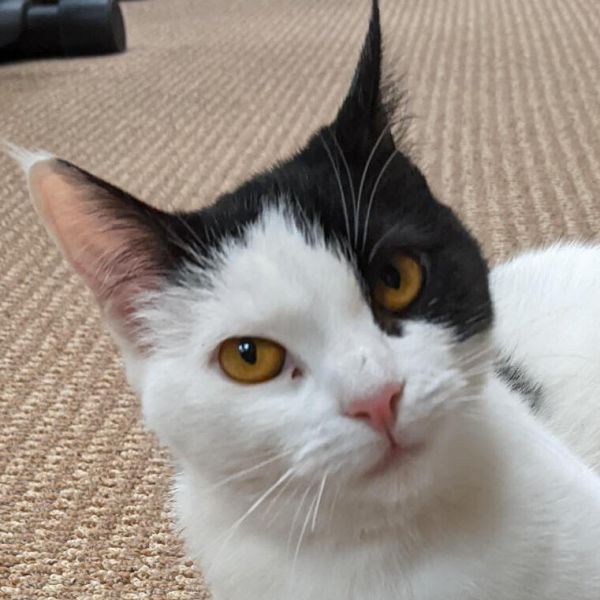 Name: Charlie
Species: Cat
Location: Cat Tales Inc, PO Box 165, Warminster, PA
Age, Size, Sex, Breed: Young, Medium, Female, Domestic Short Hair
Description: "Sweet girl Charlie was found dumped on the side of a road in a carrier. She's a sweet, 8-month-old kitty…" Learn more
---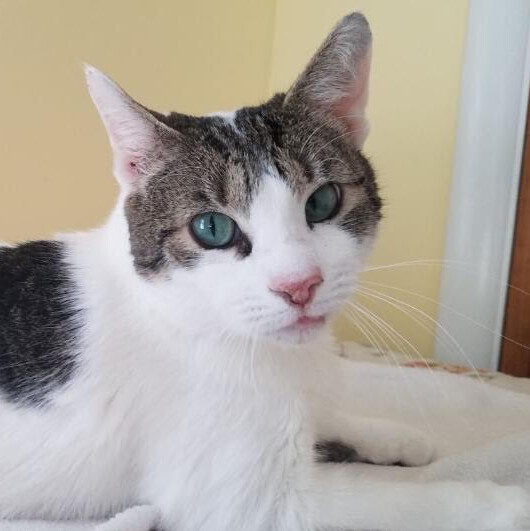 Name: Ivy
Species: Cat
Location: Cat Tales Inc, PO Box 165, Warminster, PA
Age, Size, Sex, Breed: Young, Medium, Female, Domestic Short Hair
Good With: Cats
Description: "Ivy was found in Philadelphia with a bunch of small issues. She has slightly crossed eyes, a left snaggle tooth…" Learn more
---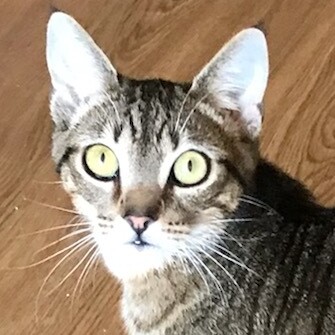 Name: Taco
Species: Cat
Location: Cat Tales Inc, PO Box 165, Warminster, PA
Age, Size, Sex, Breed: Young, Medium, Male, Domestic Short Hair
Good With: Kids and cats
Description: "Taco was rescued when he showed up in a colony one day. Taco loves to be held & kissed, and…" Learn more
---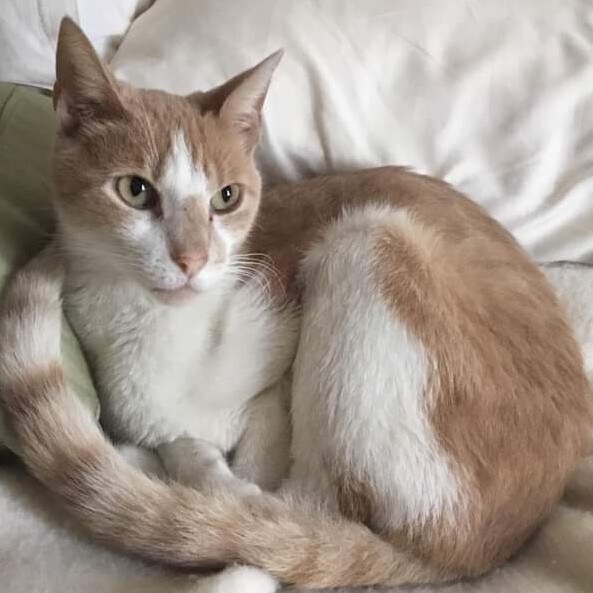 Name: Gregory
Species: Cat
Location: Cat Tales Inc, PO Box 165, Warminster, PA
Age, Size, Sex, Breed: Adult, Medium, Male, Domestic Short Hair
Good With: Cats
Description: "Two-year-old Gregory showed up in a colony in Philadelphia, very dirty and thin. Gregory had been declawed but was not…" Learn more
---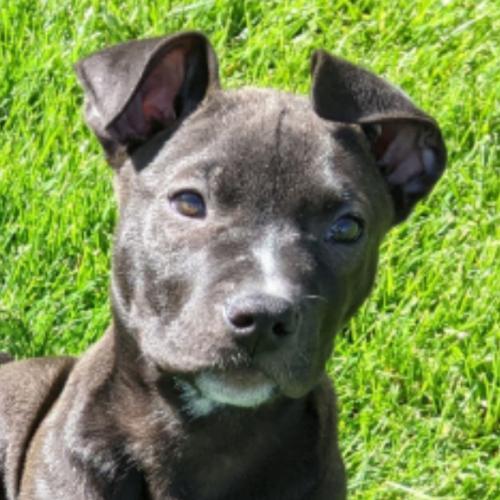 Name: ELLIE
Species: Dog
Location: Lulus Rescue, PO Box 46, Point Pleasant, PA
Age, Size, Sex, Breed: Baby, Medium, Female, Pit Bull Terrier
Description: "ELLIE NEEDS A HOME WITH A FRIENDLY, CONFIDENT AND PLAYFUL RESIDENT DOG TO BEFRIEND HER AND SHOW HER THE ROPES…" Learn more
---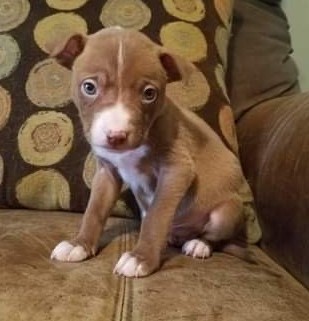 Name: LEX
Species: Dog
Location: Lulus Rescue, PO Box 46, Point Pleasant, PA
Age, Size, Sex, Breed: Baby, Medium, Male, Pit Bull Terrier
Description: "LEX NEEDS A HOME WITH A FRIENDLY, CONFIDENT AND PLAYFUL RESIDENT DOG TO BEFRIEND HIM AND SHOW HIM THE ROPES…" Learn more
---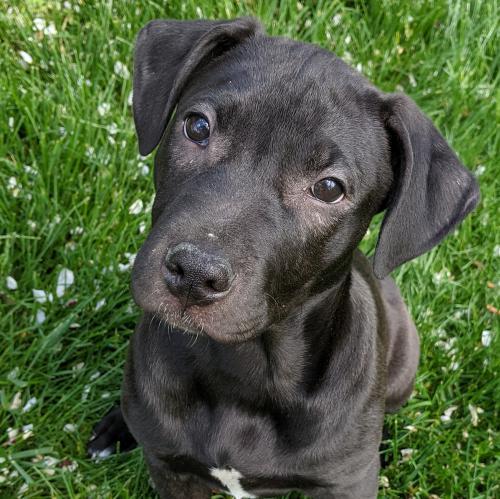 Name: HERSHEY
Species: Dog
Location: Lulus Rescue, PO Box 46, Point Pleasant, PA
Age, Size, Sex, Breed: Baby, Medium, Male, Pit Bull Terrier
Description: "HERSHEY NEEDS A HOME WITH A FRIENDLY, CONFIDENT AND PLAYFUL RESIDENT DOG TO BEFRIEND HIM AND SHOW HIM THE ROPES…" Learn more
---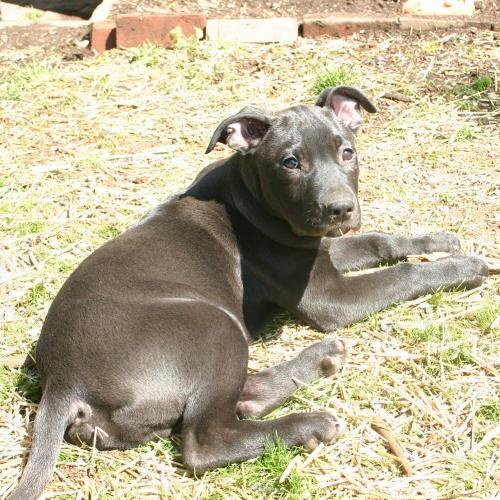 Name: MARCO
Species: Dog
Location: Lulus Rescue, PO Box 46, Point Pleasant, PA
Age, Size, Sex, Breed: Baby, Medium, Male, Pit Bull Terrier
Description: "MARCO NEEDS A HOME WITH A FRIENDLY, CONFIDENT AND PLAYFUL RESIDENT DOG TO BEFRIEND HIM AND SHOW HIM THE ROPES…" Learn more
---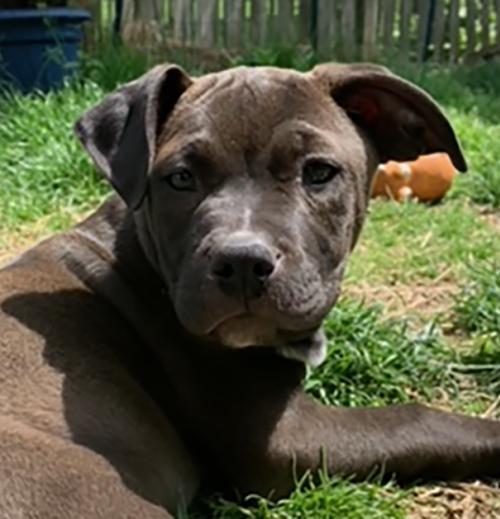 Name: RILEY
Species: Dog
Location: Lulus Rescue, PO Box 46, Point Pleasant, PA
Age, Size, Sex, Breed: Baby, Medium, Female, Pit Bull Terrier
Description: "RILEY NEEDS A HOME WITH A FRIENDLY, CONFIDENT AND PLAYFUL RESIDENT DOG TO BEFRIEND HER AND SHOW HER THE ROPES…" Learn more
---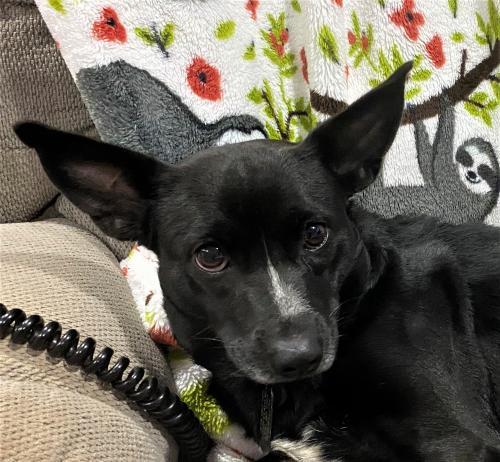 Name: DESI
Species: Dog
Location: Lulus Rescue, PO Box 46, Point Pleasant, PA
Age, Size, Sex, Breed: Young, Medium, Female, Cattle Dog
Good With: Dogs
Description: "MEET DESI, a sweet, friendly little girl looking for a loving forever home. DESI is about 2 years old and…" Learn more
---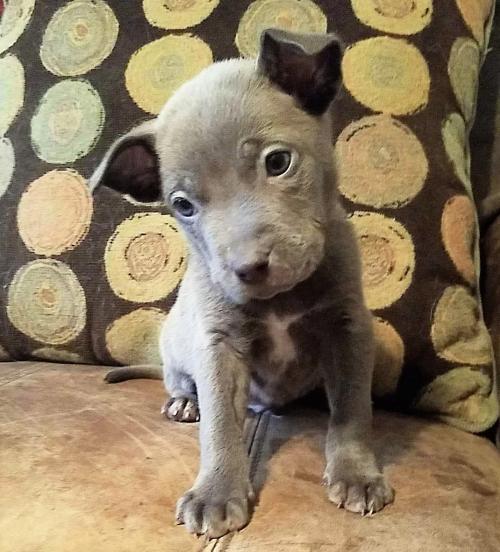 Name: LINKEN
Species: Dog
Location: Lulus Rescue, PO Box 46, Point Pleasant, PA
Age, Size, Sex, Breed: Baby, Medium, Male, Pit Bull Terrier
Description: "LINKEN NEEDS A HOME WITH A FRIENDLY, CONFIDENT AND PLAYFUL RESIDENT DOG TO BEFRIEND HIM AND SHOW HIM THE ROPES…" Learn more
---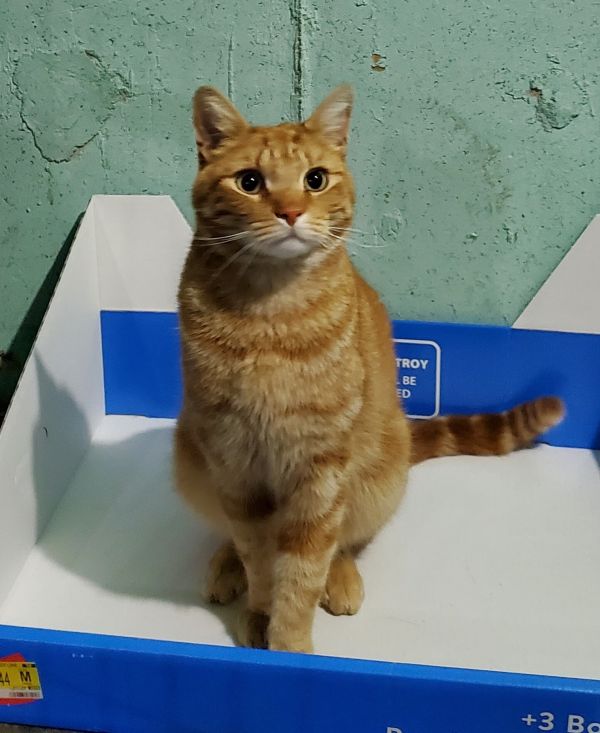 Name: BENJAMIN RABBIT
Species: Cat
Location: Susans Cats And Kittens, Churchville, PA
Age, Size, Sex, Breed: Young, Medium, Male, Tabby Domestic Short Hair Mix
Good With: Cats
Description: "BENJAMIN RABBIT is a gorgeous, soft, sweet, ginger boy. He is two years old and loves people as well as…" Learn more
---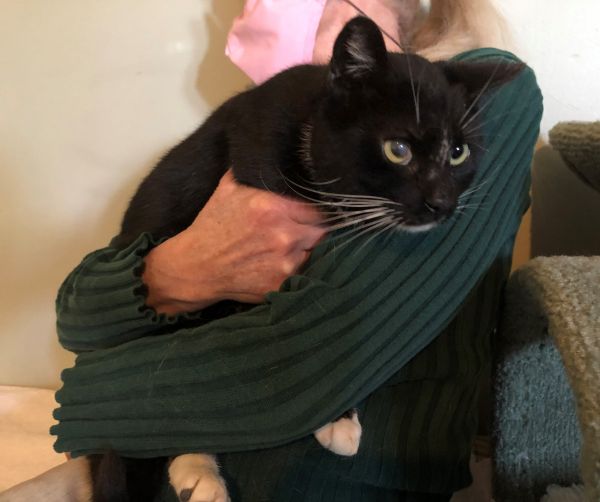 Name: COSMO
Species: Cat
Location: Susans Cats And Kittens, Churchville, PA
Age, Size, Sex, Breed: Young, Medium, Male, Tuxedo Domestic Short Hair Mix
Good With: Cats
Description: "COSMO is one wiggly boy! He would not stop moving so that we could take his picture, even after we…" Learn more
---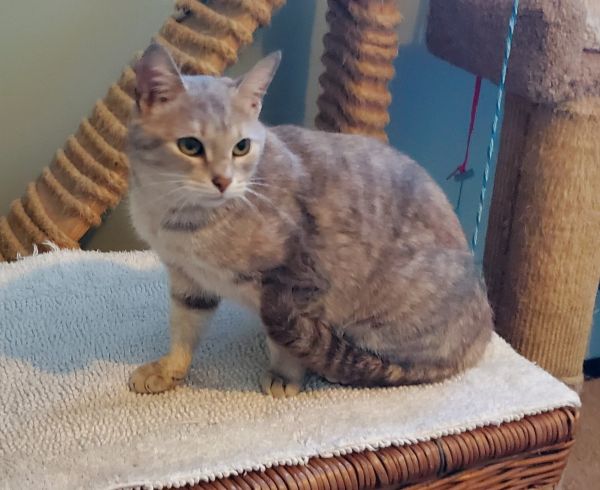 Name: ReeRee
Species: Cat
Location: Susans Cats And Kittens, Churchville, PA
Age, Size, Sex, Breed: Young, Medium, Female, Dilute Tortoiseshell Domestic Short Hair Mix
Good With: Cats
Description: "REEREE is a sweet dilute tortie who is one year old and just adorable. She is friendly and outgoing. She…" Learn more
---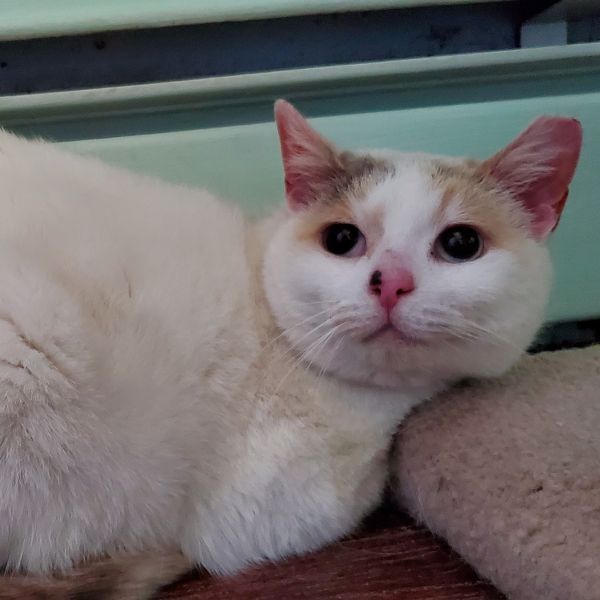 Name: ALY
Species: Cat
Location: Susans Cats And Kittens, Churchville, PA
Age, Size, Sex, Breed: Young, Medium, Female, Siamese Calico Mix
Good With: Cats
Description: "ALY is a sweet but shy Siamese/Calico mix. She is mostly a gorgeous cream color with some calico markings. Such…" Learn more
---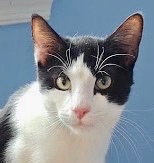 Name: Fabio
Species: Cat
Location: Stray Cat Blues Inc, Colmar, PA
Age, Size, Sex, Breed: Young, Medium, Male, Domestic Short Hair
Good With: Cats
Description: "Hi I'm Fabio and I'm a sweet black and white male kitty. I was rescued with some other family members,…" Learn more
---

Name: Freezia
Species: Cat
Location: Stray Cat Blues Inc, Colmar, PA
Age, Size, Sex, Breed: Baby, Medium, Female, Domestic Short Hair Calico Mix
Good With: Kids
Description: "Hi I'm Freezia, a petite calico kitten. I was rescued with some other family members, Fabio and Fynn (also available…" Learn more
---

Name: Fynn
Species: Cat
Location: Stray Cat Blues Inc, Colmar, PA
Age, Size, Sex, Breed: Young, Medium, Male, Domestic Short Hair Tabby Mix
Good With: Kids and cats
Description: "Hi I'm Fynn and I'm about as sweet a cat as you'll ever find. I was rescued with some other…" Learn more
---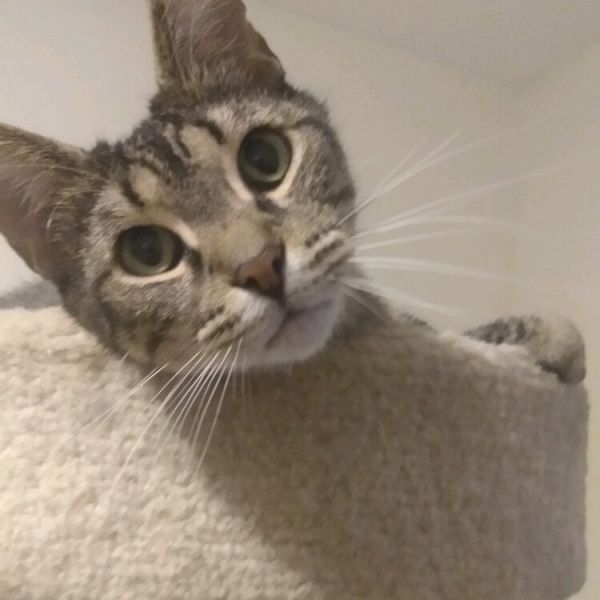 Name: Harley
Species: Cat
Location: Stray Cat Blues Inc, Colmar, PA
Age, Size, Sex, Breed: Young, Medium, Male, Domestic Short Hair
Good With: Cats
Description: "Meet Harley!  I was found in West Philadelphia eating out of a dumpster.   I was born approximately 2/25/20.  I am…" Learn more
---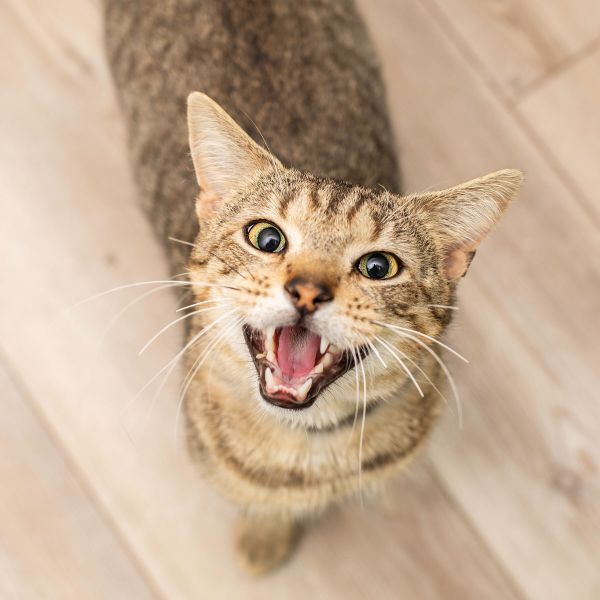 Name: Zeppelin -Adoption Pending!
Species: Cat
Location: Stray Cat Blues Inc, Colmar, PA
Age, Size, Sex, Breed: Young, Large, Male, Domestic Short Hair Tabby Mix
Good With: Dogs
Description: "There is an adoption pending for Zeppelin! Quarantine got you down? Looking for the purrfect work from home companion? Well,…" Learn more
---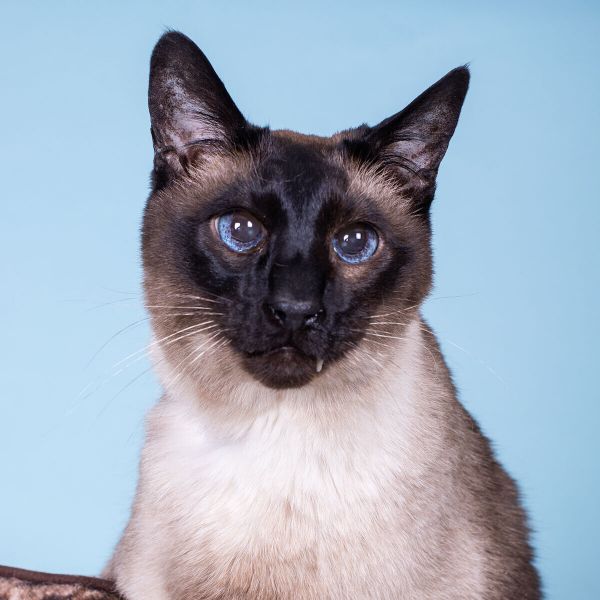 Name: Pangur Ban (Pango)
Species: Cat
Location: Stray Cat Blues Inc, Colmar, PA
Age, Size, Sex, Breed: Senior, Medium, Male, Siamese
Good With: Cats
Description: "Are you looking for a sleek, sophisticated gentleman of breeding and refinement? A loving, stay-at-home laid-back couch-cuddler? A companion you…" Learn more
---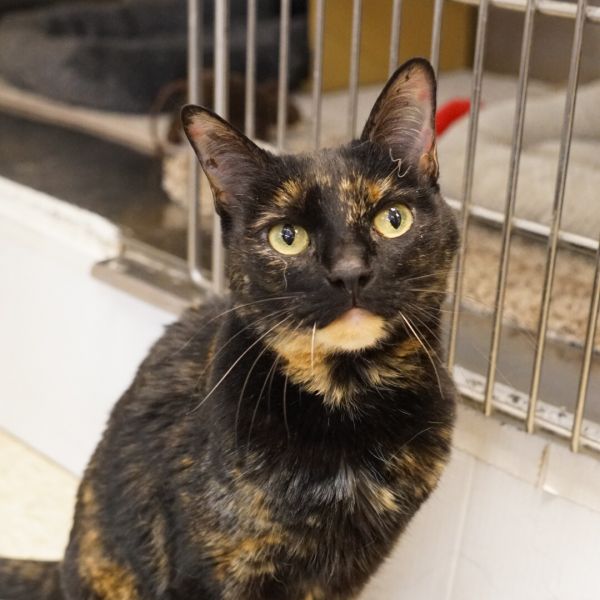 Name: Reese
Species: Cat
Location: Stray Cat Blues Inc, Colmar, PA
Age, Size, Sex, Breed: Senior, Medium, Female, Domestic Short Hair Tortoiseshell Mix
Good With: Kids and cats
Description: "My name is Reese! I was adopted as a kitten 11 years ago from Stray Cat Blues. All was well…" Learn more
---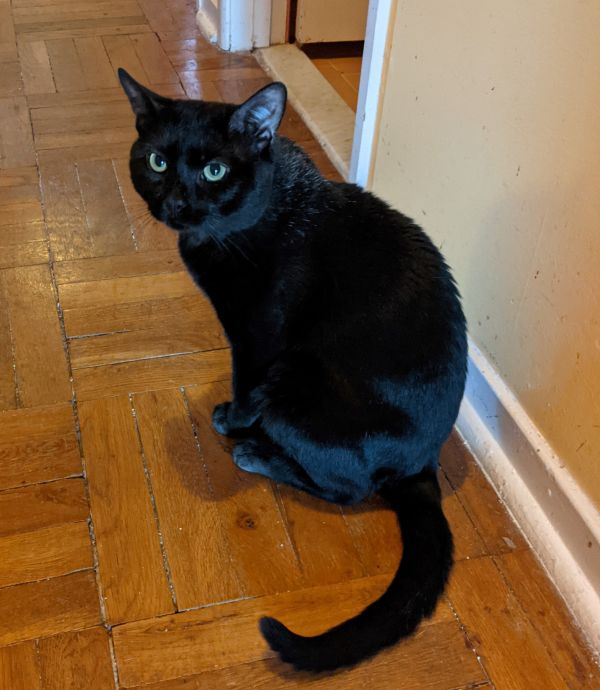 Name: Hank
Species: Cat
Location: Stray Cat Blues Inc, Colmar, PA
Age, Size, Sex, Breed: Adult, Medium, Male, Domestic Short Hair
Good With: Cats
Description: "Hank the velvety handsome house panther now walks with confidence and a happy tail. When first rescued from a Philly…" Learn more
---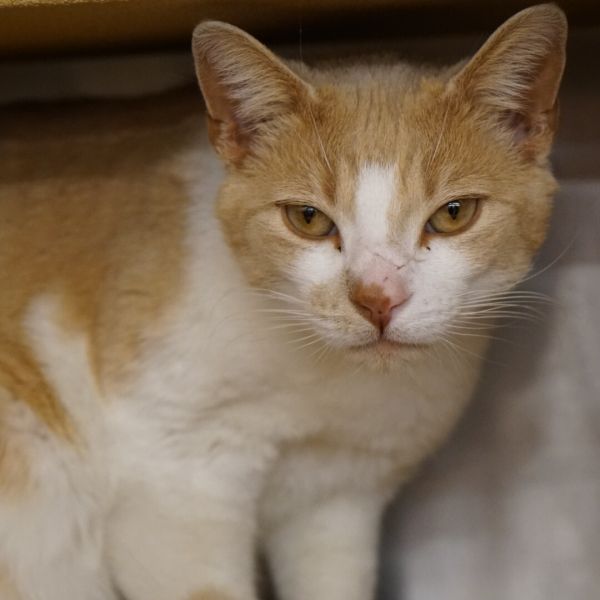 Name: Sherbert
Species: Cat
Location: Stray Cat Blues Inc, Colmar, PA
Age, Size, Sex, Breed: Adult, Medium, Male, Domestic Short Hair
Description: "Meet Sherbert!  I was born approximately 3/1/19 and was found at a feral colony in Philadelphia.   I am very sweet…" Learn more
---
Name: Abigail
Species: Cat
Location: Stray Cat Blues Inc, Colmar, PA
Age, Size, Sex, Breed: Senior, Medium, Female, Domestic Short Hair
Good With: Cats
Description: "Abigail Black with white bib Female ~12 years old Abigail's loving owner died and she (and 3 housemates) were in…" Learn more
---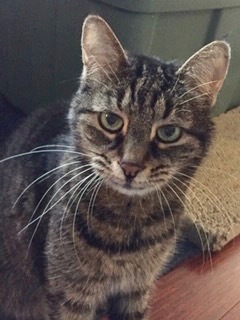 Name: Sara
Species: Cat
Location: Stray Cat Blues Inc, Colmar, PA
Age, Size, Sex, Breed: Senior, Medium, Female, Domestic Short Hair Tabby Mix
Good With: Cats
Description: "Sara Brown tabby Female ~14 years old Sara's loving owner died and she (and 3 housemates) were in an empty…" Learn more
---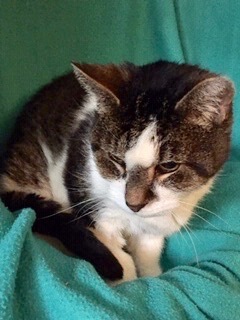 Name: Holly
Species: Cat
Location: Stray Cat Blues Inc, Colmar, PA
Age, Size, Sex, Breed: Senior, Medium, Female, Domestic Short Hair Tabby Mix
Good With: Cats
Description: "Holly Brown tabby & white Female ~10years old Holly's loving owner died and she (and 3 housemates) were in an…" Learn more
---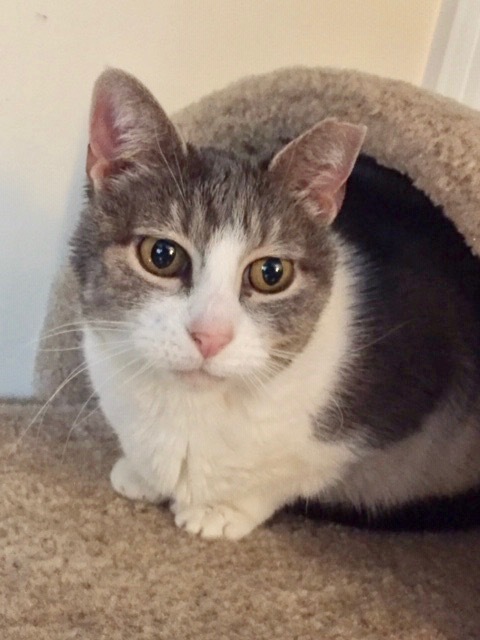 Name: Pinky
Species: Cat
Location: Stray Cat Blues Inc, Colmar, PA
Age, Size, Sex, Breed: Senior, Medium, Female, Domestic Short Hair Tuxedo Mix
Good With: Cats
Description: "Pinky Gray & white tuxedo Female ~10years old Pinky's loving owner died and she (and 3 housemates) were in an…" Learn more
---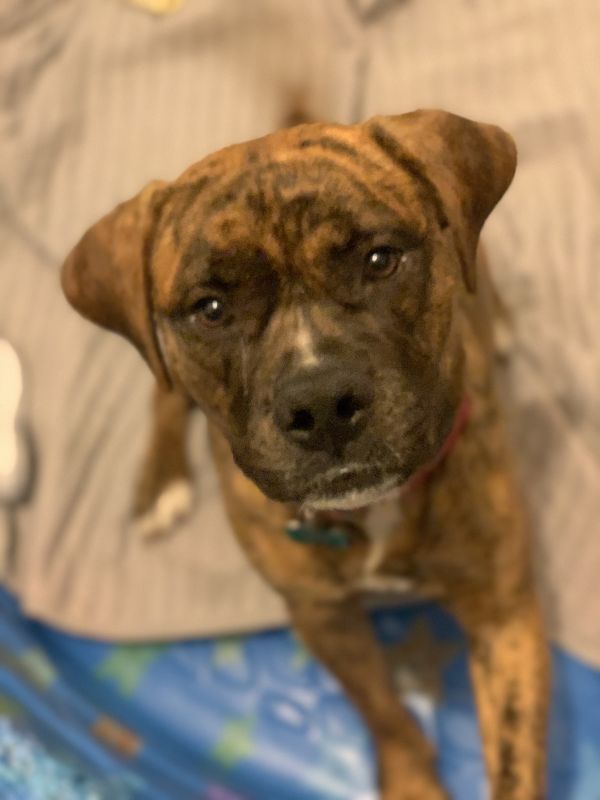 Name: Reba Talbot – Proud momma of 3
Species: Dog
Location: Wags Rescue And Referral, Horsham, PA
Age, Size, Sex, Breed: Young, Medium, Female, Boxer Pit Bull Terrier Mix
Good With: Kids and dogs
Description: "03/21/21 Introducing Reba Talbot!! My foster mom tells me I make her smile. I still have some puppy in me…." Learn more
---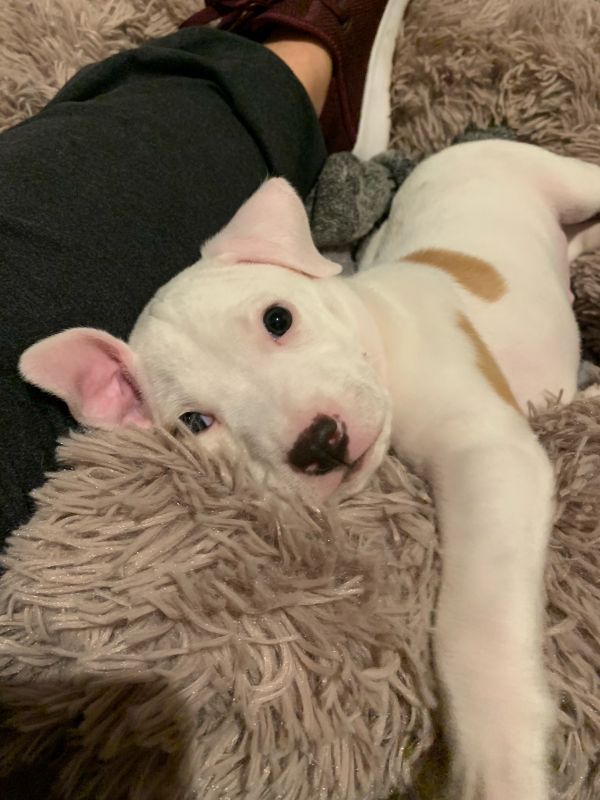 Name: LITTLE BEAR SOCIETY
Species: Dog
Location: Wags Rescue And Referral, Horsham, PA
Age, Size, Sex, Breed: Baby, Medium, Male, Pit Bull Terrier Hound Mix
Good With: Dogs and cats
Description: "APPLICANT MUST MEET BULLY BREED CRITERIA TO ADOPT THIS DOG/PUPPY: You must: -own residence -have a canine veterinary reference -live…" Learn more
---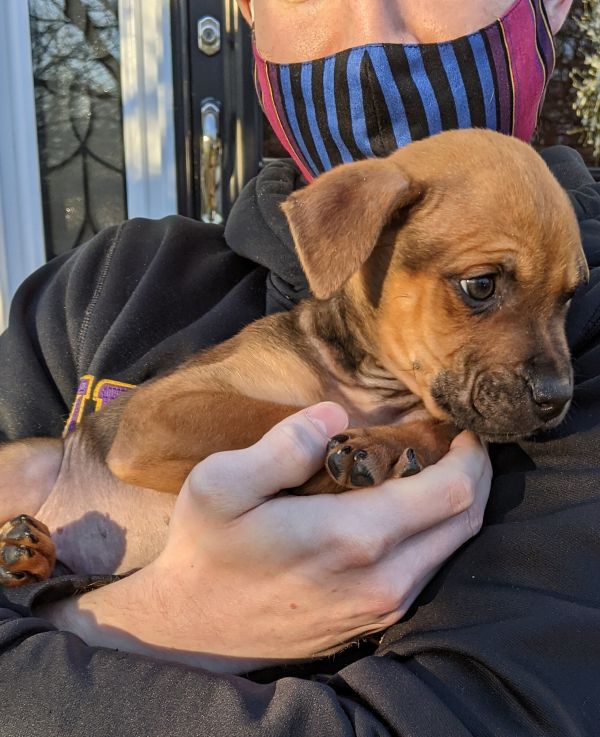 Name: RIN TIN TALBOT- A TIN PUP
Species: Dog
Location: Wags Rescue And Referral, Horsham, PA
Age, Size, Sex, Breed: Baby, Medium, Male, Black Mouth Cur Mixed Breed Mix
Good With: Kids, dogs and cats
Description: "3/23/2021 RIN TIN TALBOT Rin Tin is an 11-week-old mix. He is Black mouth Curr mix a little guy, weighing…" Learn more
---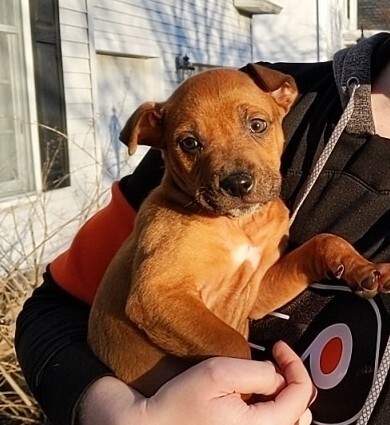 Name: TIN TIN TALBOT-A TIN PUP
Species: Dog
Location: Wags Rescue And Referral, Horsham, PA
Age, Size, Sex, Breed: Baby, Medium, Male, Black Mouth Cur Mixed Breed Mix
Good With: Kids, dogs and cats
Description: "3/23/2021 TIN TIN TALBOT Tin Tin is an 11-week-old black mouth curr mix who, at only 8 lbs is very…" Learn more
---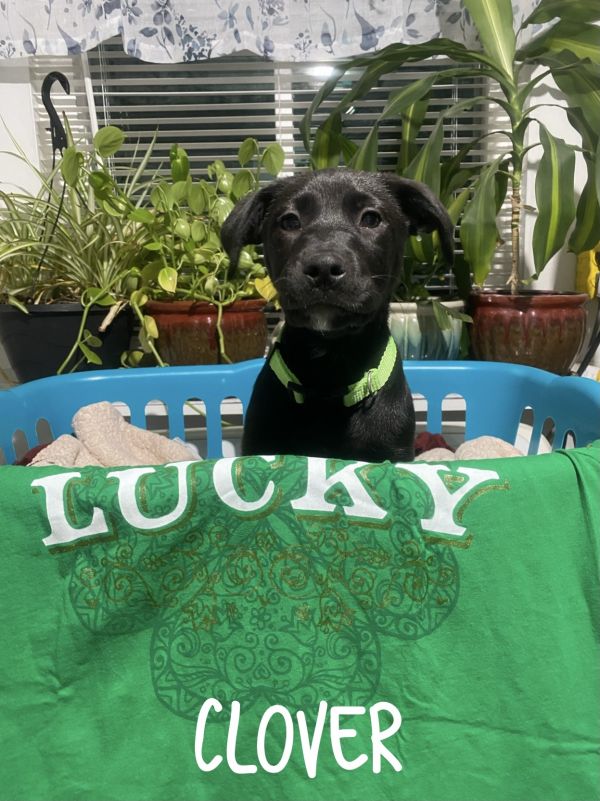 Name: Clover McDaniels Talbot- a St Patty pup
Species: Dog
Location: Wags Rescue And Referral, Horsham, PA
Age, Size, Sex, Breed: Baby, Medium, Female, Black Labrador Retriever
Good With: Kids, dogs and cats
Description: "3/18/21 Clover, Pot of Gold and Erin go Bragh are 9 week old, female lab mixes. They are 3 of…" Learn more
---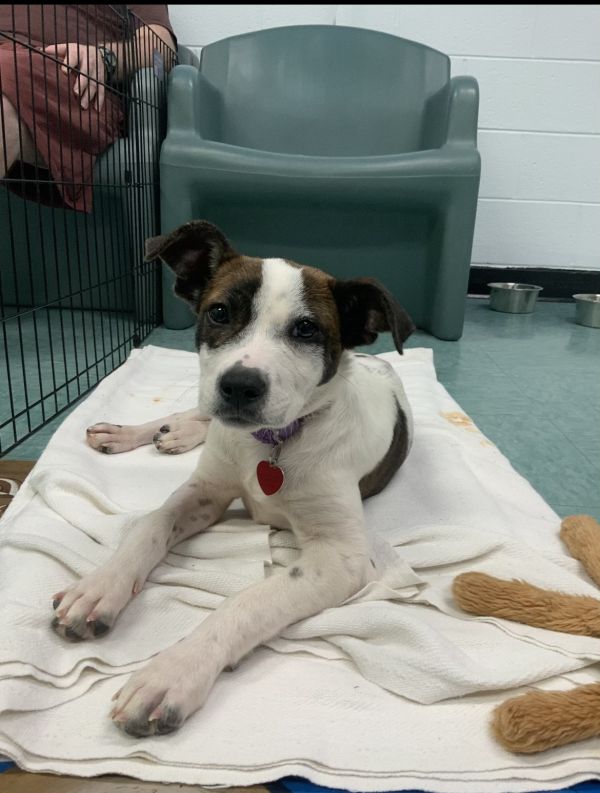 Name: Juju Talbot-ball of hound mix love!
Species: Dog
Location: Wags Rescue And Referral, Horsham, PA
Age, Size, Sex, Breed: Baby, Medium, Male, Hound
Good With: Kids, dogs and cats
Description: "3/19/21 BRANDYWINE Cat Friendly – Yes! Kid Friendly – YES! Dog Friendly – YES! House Broken – YES! Crate Trained…" Learn more
---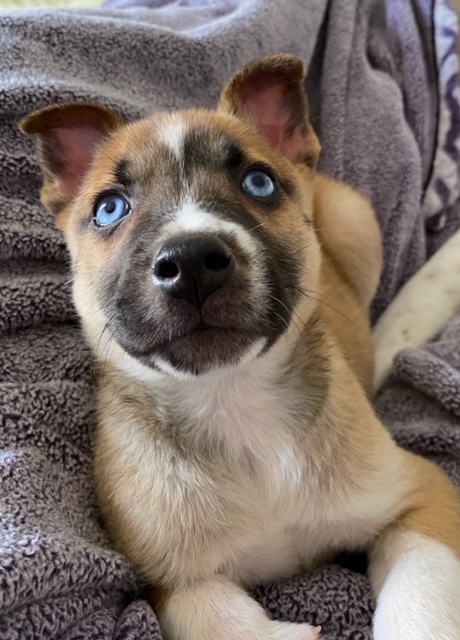 Name: HOT FOOT TALBOT-AN IDITAROD PUP
Species: Dog
Location: Wags Rescue And Referral, Horsham, PA
Age, Size, Sex, Breed: Baby, Medium, Female, Husky Mixed Breed Mix
Good With: Kids, dogs and cats
Description: "3/23/2021 Hot Foot Talbot WINTER/BULLY BREED CRITIERA MUST BE MET TO ADOPT THIS PUPPYI am Hot foot (female) of the…" Learn more
---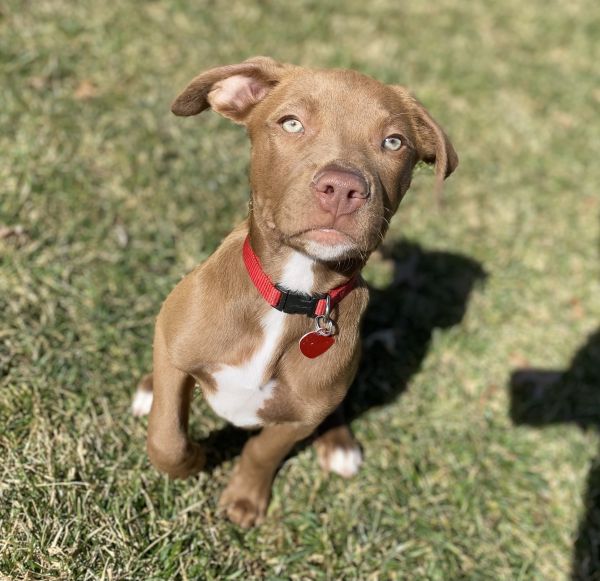 Name: MARC JACOB TALBOT-A DESIGNER PUP
Species: Dog
Location: Wags Rescue And Referral, Horsham, PA
Age, Size, Sex, Breed: Baby, Medium, Male, Labrador Retriever Plott Hound Mix
Good With: Kids, dogs and cats
Description: "3/23/2021 Meet Marc Jacobs! He is a 12 week old plott hound mix that weighs about 21 lbs. He is…" Learn more
---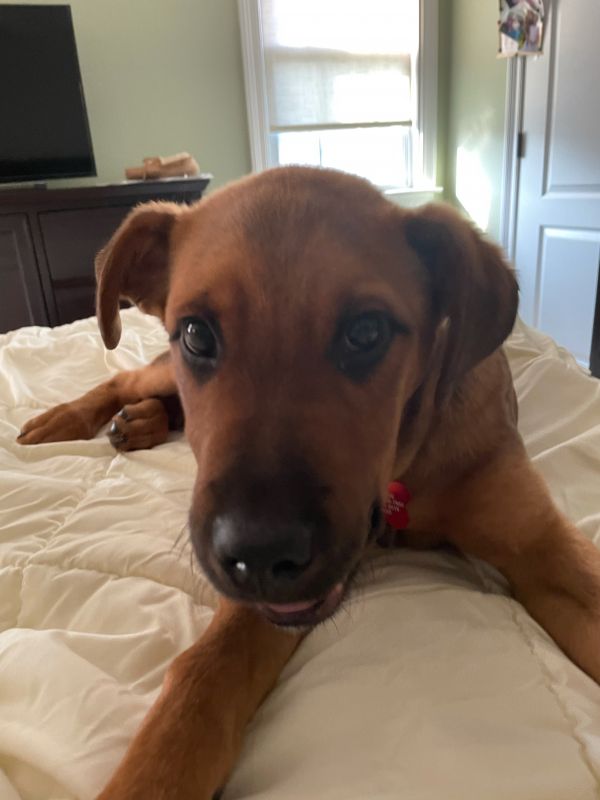 Name: BUCK TALBOT
Species: Dog
Location: Wags Rescue And Referral, Horsham, PA
Age, Size, Sex, Breed: Baby, Medium, Male, Labrador Retriever German Shepherd Dog Mix
Good With: Kids, dogs and cats
Description: "3/23/2021 Bully breed criteria must be met to adopt this puppy This is Buck a 12 week old male German…" Learn more
---
Name: NUGGET TALBOT-AN IDITAROD PUP
Species: Dog
Location: Wags Rescue And Referral, Horsham, PA
Age, Size, Sex, Breed: Baby, Medium, Male, Husky Mixed Breed Mix
Good With: Kids, dogs and cats
Description: "3/25/2021 NUGGET TALBOT-WINTER/BULLY BREED CRITERIA APPLIES TO ADOPT THIS PUPPY I am Nugget and I live up to my name!…" Learn more
---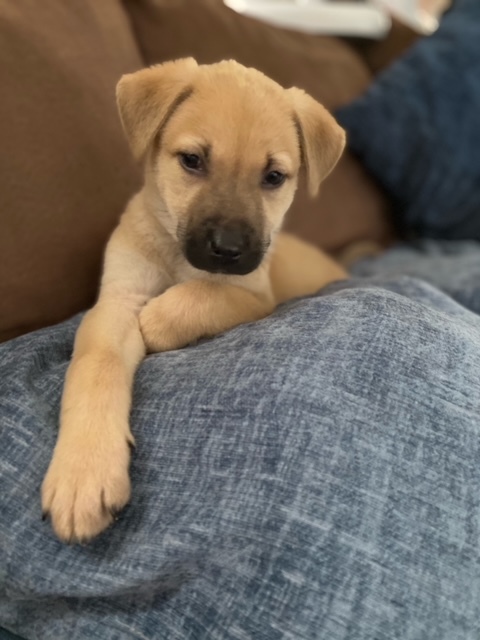 Name: DIGGER TALBOT-AN IDITORAD PUP
Species: Dog
Location: Wags Rescue And Referral, Horsham, PA
Age, Size, Sex, Breed: Baby, Medium, Female, Husky Mixed Breed Mix
Good With: Kids, dogs and cats
Description: "3/23/2021 Winter Breed/Bully Breed criteria must be met to adopt this puppy. My name is Digger of the Iditarod three…." Learn more
---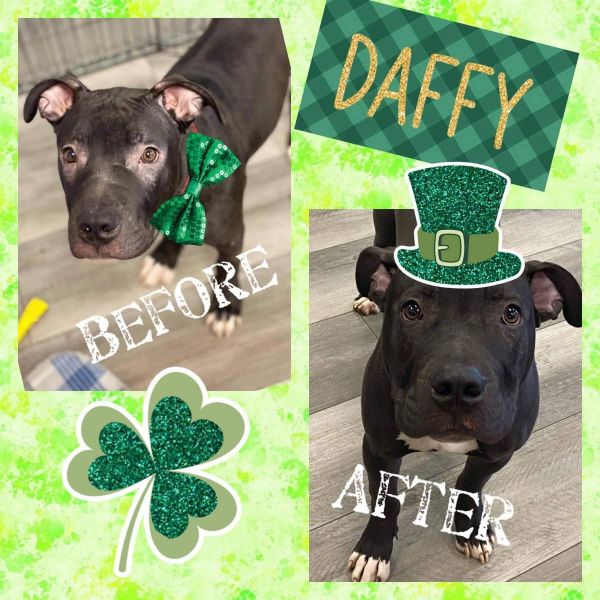 Name: Daffy
Species: Dog
Location: Dog Town Rescue, 1553 Bethlehem Pike, Hatfield, PA
Age, Size, Sex, Breed: Baby, Large, Male, Pit Bull Terrier Terrier Mix
Good With: Dogs and cats
Description: "Meet Daffy! This very special pup is looking for an equally special home deserving of him. Daffy is an approx…" Learn more
---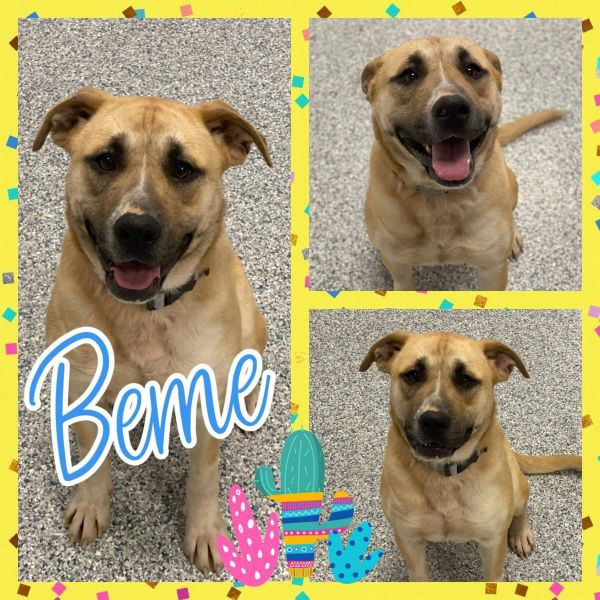 Name: Beme
Species: Dog
Location: Dog Town Rescue, 1553 Bethlehem Pike, Hatfield, PA
Age, Size, Sex, Breed: Adult, Medium, Female, Labrador Retriever Shepherd Mix
Good With: Dogs
Description: "Beme! The sweetest girl with the unique name. Beme was recently found outside an abandoned trailer down south when some…" Learn more
---