Want to add a furry friend to your family and do something good for the world at the same time? Then you should consider adopting a dog, cat or other animal from a local shelter or organization. During the coronavirus pandemic, animal shelters in the Deerfield area have dogs, cats and other animals ready and waiting for someone to take them home.
For those looking to adopt, a great place to start your search for a lovable new friend is at Orphans Of The Storm Animal Shelter, where Noelle the dog is waiting patiently, or another local adoption center. If you aren't sure if you have time to take care of a pet year round, many shelters also offer opportunities to foster pets until they are placed in permanent homes.
If you need some help in your search, Patch and Petfinder have you covered. We put together a list each week of all the pets recently put up for adoption in your area. If you're a cat person, meet Callie, a Domestic Short Hair up for adoption. Or if dogs are more your thing, there are several great dogs available, too. Click on any listing for more information, or to start the adoption process.
Editor's note: This list was automatically generated using data compiled by Petfinder. Please report any errors or other feedback to [email protected]
Name: Callie
Species: Cat
Location: Orphans Of The Storm Animal Shelter, 2200 Riverwoods Road, Deerfield, IL
Age, Size, Sex, Breed: Senior, Small, Female, Domestic Short Hair
---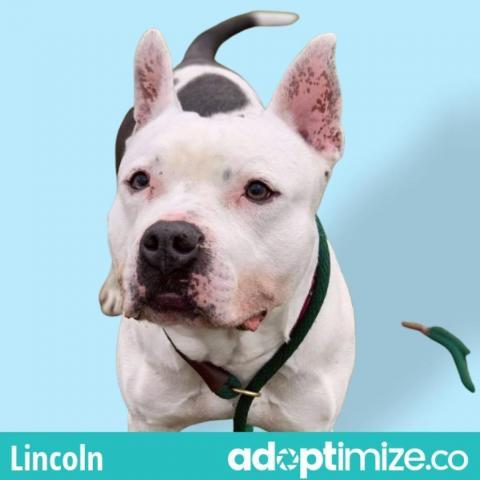 Name: Lincoln
Species: Dog
Location: Orphans Of The Storm Animal Shelter, 2200 Riverwoods Road, Deerfield, IL
Age, Size, Sex, Breed: Adult, Medium, Male, Pit Bull Terrier
Description: "Lincoln came to OOTS needing knee surgery and we are so happy to provide him the medical care he needs…." Learn more
---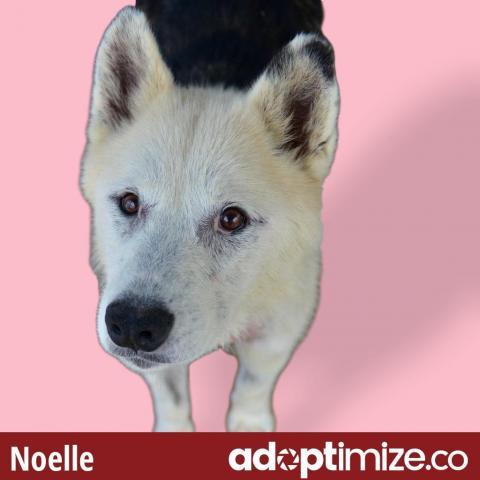 Name: Noelle
Species: Dog
Location: Orphans Of The Storm Animal Shelter, 2200 Riverwoods Road, Deerfield, IL
Age, Size, Sex, Breed: Senior, Medium, Female, Husky
Description: "Hi I'm Noelle! I am a sweet senior girl who is getting over some recent medical issues, but I am…" Learn more
---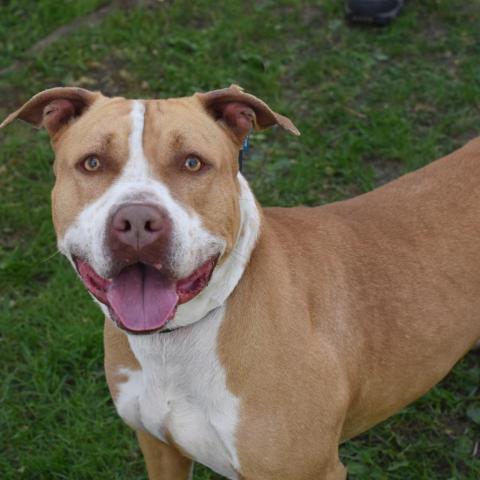 Name: Cheerio
Species: Dog
Location: Orphans Of The Storm Animal Shelter, 2200 Riverwoods Road, Deerfield, IL
Age, Size, Sex, Breed: Adult, Large, Male, Pit Bull Terrier
Description: "I came to the shelter with extra itchy skin but my friends here have helped me so much to feel…" Learn more
---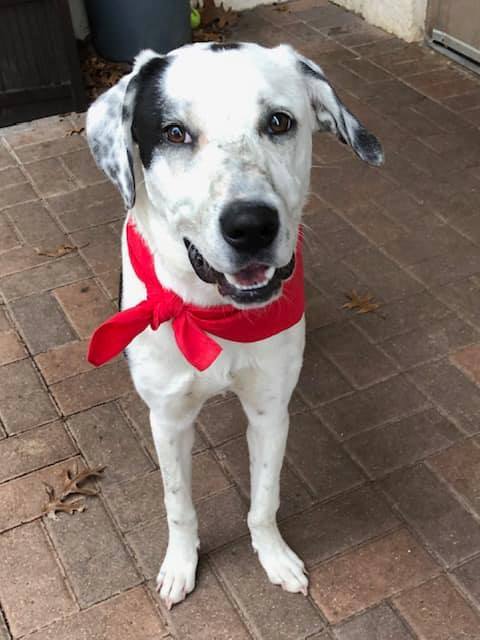 Name: Starla
Species: Dog
Location: Chicagoland Lab Rescue, Highland Park, IL
Age, Size, Sex, Breed: Adult, Medium, Female, Labrador Retriever
Good With: Kids and dogs
Description: "Meet Starla. She is a 3 yr old female lab mix. We are not sure of her mix. She is…" Learn more
---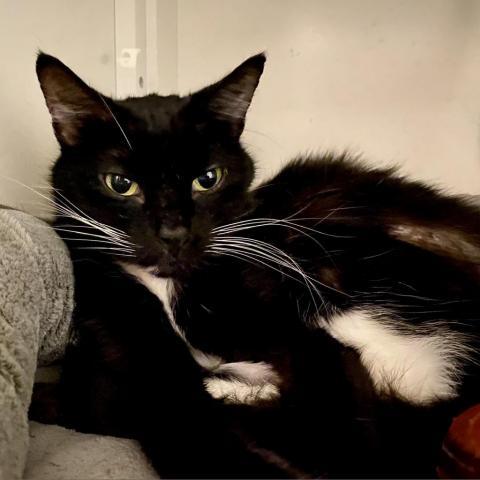 Name: Antigua
Species: Cat
Location: Heartland Animal Shelter, 2975 Milwaukee Ave., Northbrook, IL
Age, Size, Sex, Breed: Senior, Medium, Female, Domestic Short Hair
---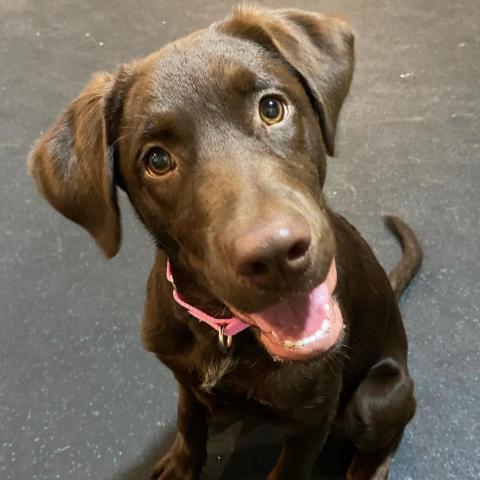 Name: Kamilla
Species: Dog
Location: Heartland Animal Shelter, 2975 Milwaukee Ave., Northbrook, IL
Age, Size, Sex, Breed: Young, Medium, Female, Chocolate Labrador Retriever
Description: "Kamilla is a 7 month old chocolate lab that we rescued from Texas, and she is stunning! Clearly. But not…" Learn more
---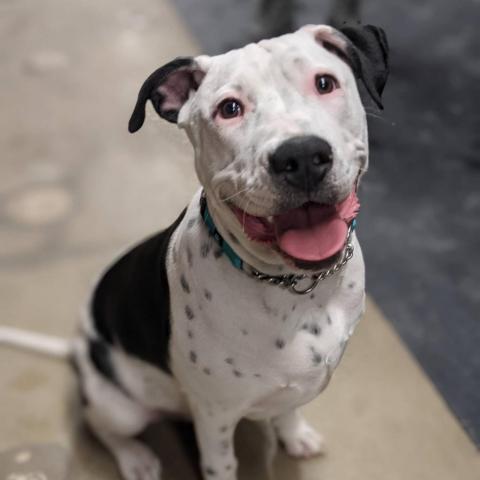 Name: Snoopy
Species: Dog
Location: Heartland Animal Shelter, 2975 Milwaukee Ave., Northbrook, IL
Age, Size, Sex, Breed: Young, Large, Male, Mixed Breed
Description: "Snoopy is seriously the best. He is like 80lbs of pure mush baby! He is still a young thing, too,…" Learn more
---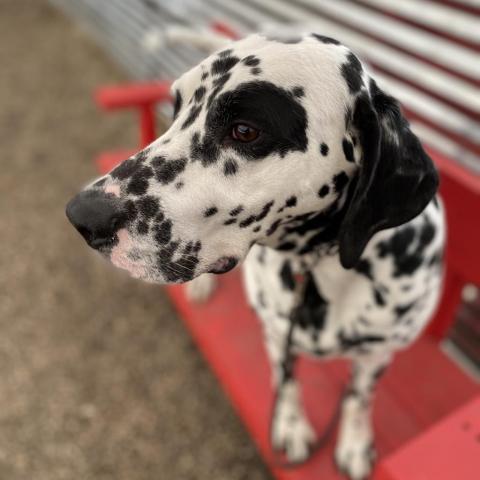 Name: Pongo
Species: Dog
Location: Heartland Animal Shelter, 2975 Milwaukee Ave., Northbrook, IL
Age, Size, Sex, Breed: Adult, Large, Male, Dalmatian Mixed Breed Mix
Description: "4 year old Pongo is so super sweet! He is a real gentleman and obviously very striking in the looks…" Learn more
---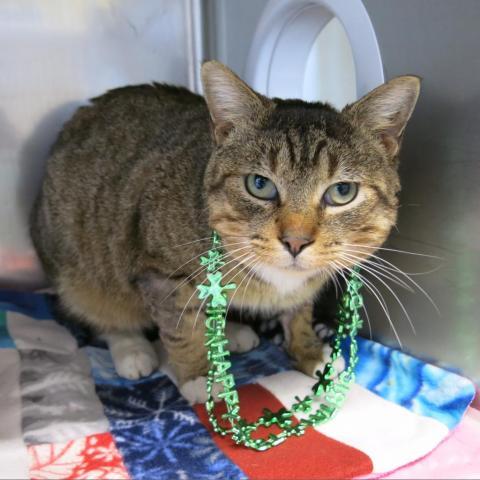 Name: Phineas
Species: Cat
Location: Heartland Animal Shelter, 2975 Milwaukee Ave., Northbrook, IL
Age, Size, Sex, Breed: Adult, Medium, Male, Domestic Short Hair
---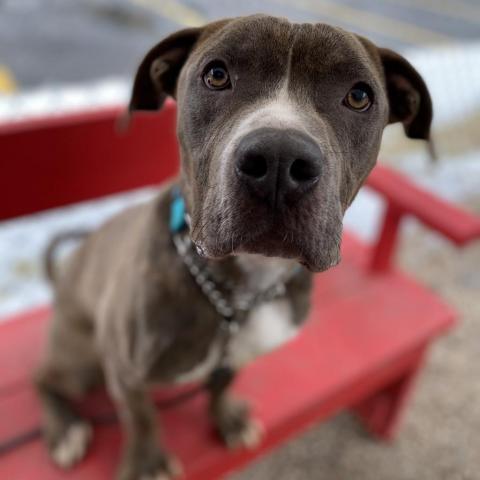 Name: Sweet Potato
Species: Dog
Location: Heartland Animal Shelter, 2975 Milwaukee Ave., Northbrook, IL
Age, Size, Sex, Breed: Adult, Medium, Male, Mixed Breed
Description: "Could Sweet Potato be any cuter?! He is a total doll, so gentle and cuddly, so soft and wiggly! We…" Learn more
---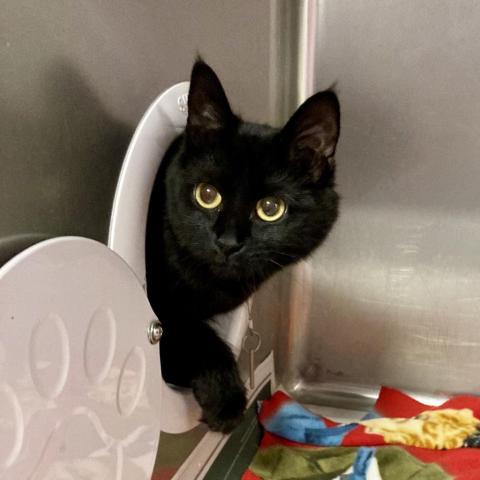 Name: Cindy
Species: Cat
Location: Heartland Animal Shelter, 2975 Milwaukee Ave., Northbrook, IL
Age, Size, Sex, Breed: Young, Small, Female, Domestic Long Hair
---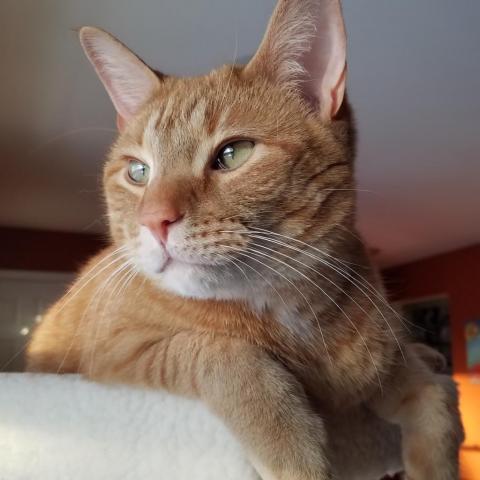 Name: Monk
Species: Cat
Location: Heartland Animal Shelter, 2975 Milwaukee Ave., Northbrook, IL
Age, Size, Sex, Breed: Adult, Large, Male, Domestic Short Hair
---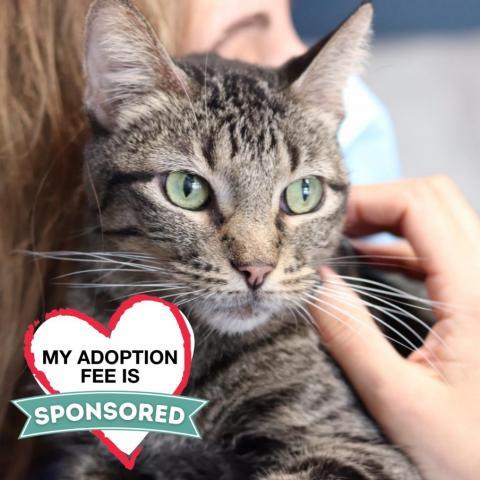 Name: Marge
Species: Cat
Location: Heartland Animal Shelter, 2975 Milwaukee Ave., Northbrook, IL
Age, Size, Sex, Breed: Senior, Medium, Female, Domestic Short Hair
Description: "A note from my foster family: I'm currently in a foster home and doing great. I'm the perfect pet for…" Learn more
---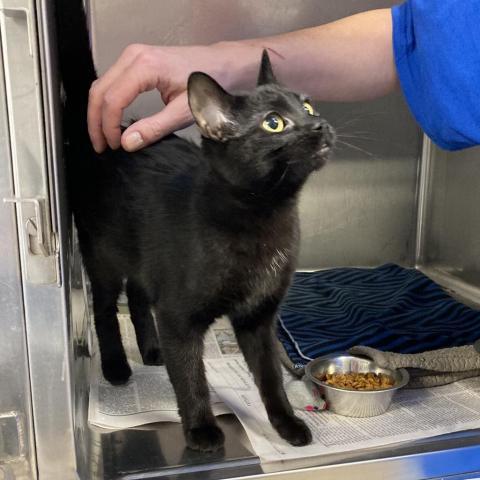 Name: Twinkle
Species: Cat
Location: Heartland Animal Shelter, 2975 Milwaukee Ave., Northbrook, IL
Age, Size, Sex, Breed: Young, Medium, Female, Domestic Short Hair
---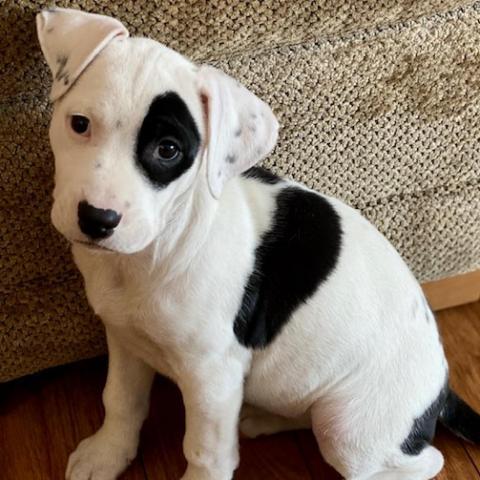 Name: Patch
Species: Dog
Location: Heartland Animal Shelter, 2975 Milwaukee Ave., Northbrook, IL
Age, Size, Sex, Breed: Baby, Small, Female, Mixed Breed
Description: "2.5 month old Patch is a delightful pup we rescued along with her 6 siblings from a shelter in Texas…." Learn more
---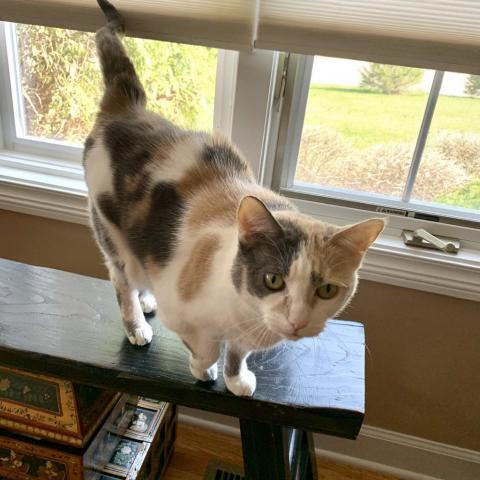 Name: Nettie
Species: Cat
Location: Heartland Animal Shelter, 2975 Milwaukee Ave., Northbrook, IL
Age, Size, Sex, Breed: Adult, Large, Female, Domestic Short Hair
Description: "Nettie is a sweet girl who found herself without a home so Heartland took her in. She is very shy…" Learn more
---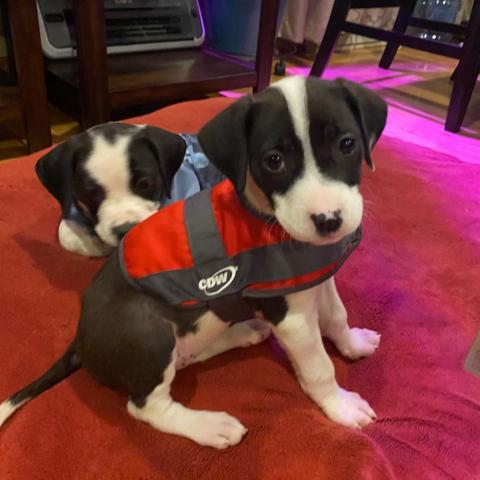 Name: Pancake
Species: Dog
Location: Heartland Animal Shelter, 2975 Milwaukee Ave., Northbrook, IL
Age, Size, Sex, Breed: Baby, Small, Female, Mixed Breed
Description: "2.5 month old Pancake is a doll! She is a typical curious, playful, and loving puppy. She came to us…" Learn more
---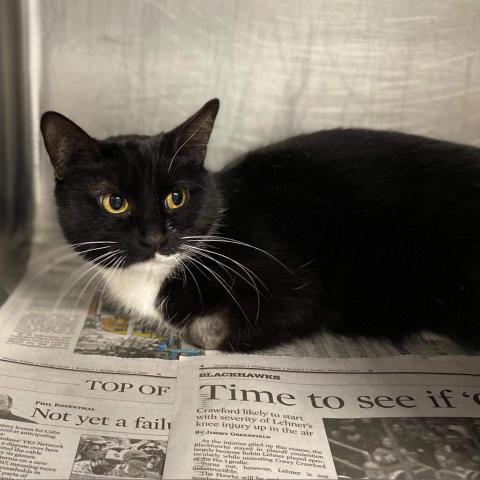 Name: Candace
Species: Cat
Location: Heartland Animal Shelter, 2975 Milwaukee Ave., Northbrook, IL
Age, Size, Sex, Breed: Adult, Medium, Female, Domestic Short Hair
---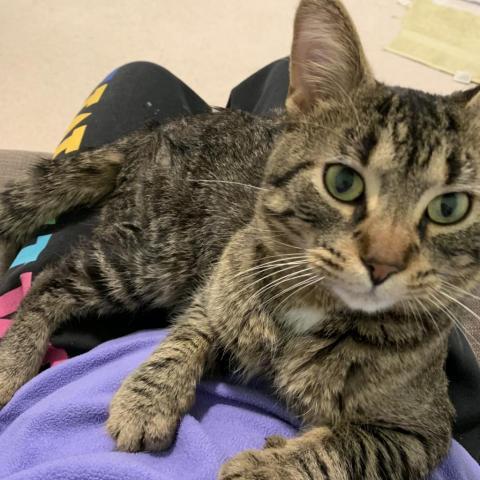 Name: Hans Solo
Species: Cat
Location: Heartland Animal Shelter, 2975 Milwaukee Ave., Northbrook, IL
Age, Size, Sex, Breed: Adult, Medium, Male, Domestic Short Hair
---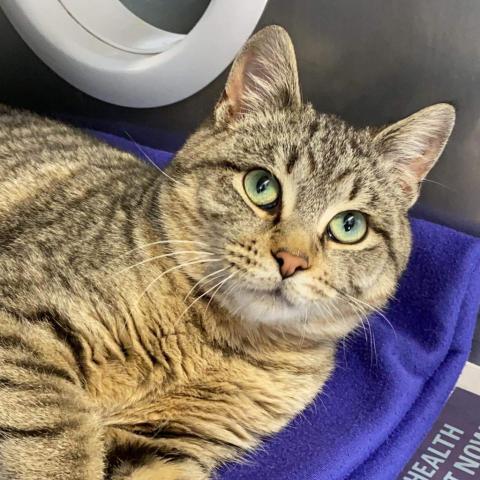 Name: Wilburt
Species: Cat
Location: Heartland Animal Shelter, 2975 Milwaukee Ave., Northbrook, IL
Age, Size, Sex, Breed: Adult, Medium, Male, Domestic Short Hair
---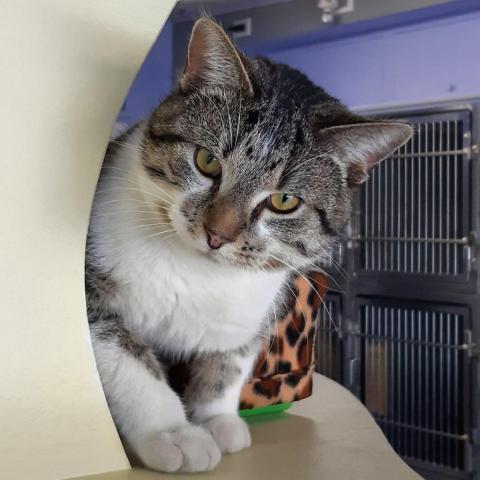 Name: Ace
Species: Cat
Location: Heartland Animal Shelter, 2975 Milwaukee Ave., Northbrook, IL
Age, Size, Sex, Breed: Adult, Medium, Male, Domestic Short Hair
---
Name: Bernie
Species: Dog
Location: Reach Rescue Inc, 372 Townline Road, Mundelein, IL
Age, Size, Sex, Breed: Adult, Small, Male, Yorkshire Terrier
Description: "This dog is a new arrival to REACH Rescue. Check back for more information as their foster family gets to…" Learn more
---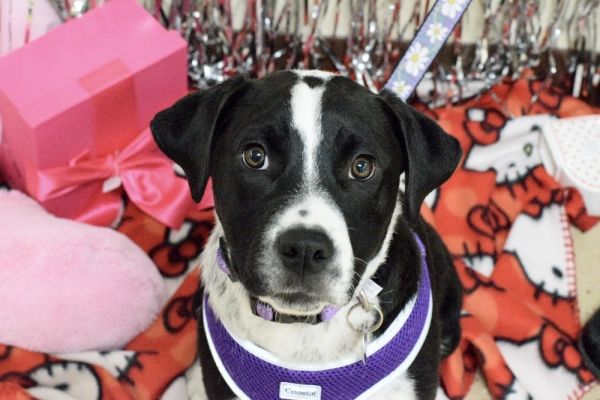 Name: Tess
Species: Dog
Location: Reach Rescue Inc, 372 Townline Road, Mundelein, IL
Age, Size, Sex, Breed: Baby, Medium, Female, Labrador Retriever
Description: "This dog is a new arrival to REACH Rescue. Check back for more information as their foster family gets to…" Learn more
---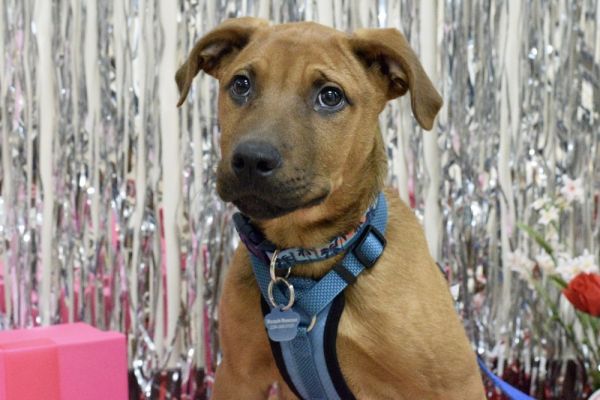 Name: Garth
Species: Dog
Location: Reach Rescue Inc, 372 Townline Road, Mundelein, IL
Age, Size, Sex, Breed: Baby, Medium, Male, Terrier
Description: "This dog is a new arrival to REACH Rescue. Check back for more information as their foster family gets to…" Learn more
---
Name: Willow
Species: Dog
Location: Reach Rescue Inc, 372 Townline Road, Mundelein, IL
Age, Size, Sex, Breed: Adult, Medium, Female, Border Collie Husky Mix
Good With: Kids and dogs
Description: "Miss Willow is a fluffy fun goof ball! She loves playing a good game of tug of war with her…" Learn more
---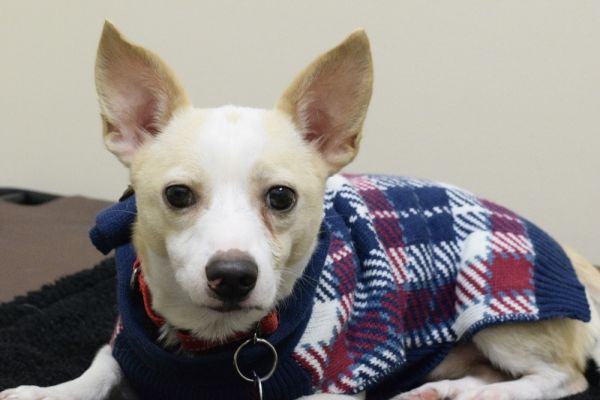 Name: Rubble
Species: Dog
Location: Reach Rescue Inc, 372 Townline Road, Mundelein, IL
Age, Size, Sex, Breed: Adult, Small, Male, Dachshund
Description: "This dog is a new arrival to REACH Rescue. Check back for more information as their foster family gets to…" Learn more
---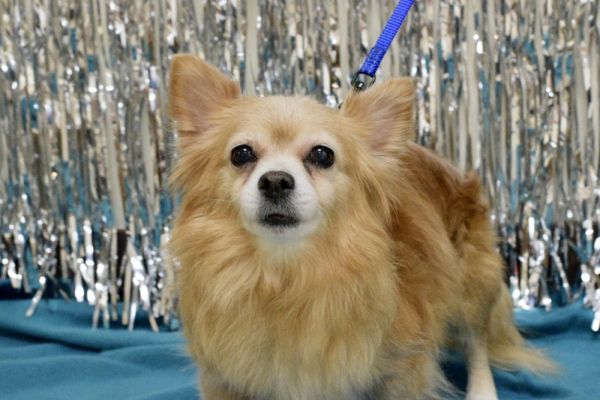 Name: Mochi
Species: Dog
Location: Reach Rescue Inc, 372 Townline Road, Mundelein, IL
Age, Size, Sex, Breed: Senior, Small, Female, Chihuahua
Description: "This dog is a new arrival to REACH Rescue. Check back for more information as their foster family gets to…" Learn more
---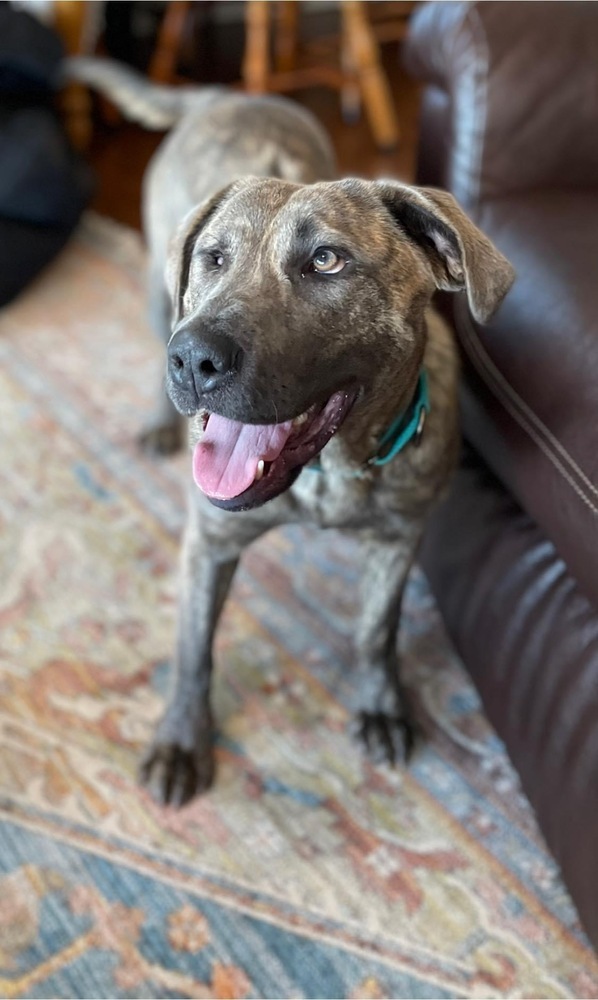 Name: Duckie
Species: Dog
Location: Reach Rescue Inc, 372 Townline Road, Mundelein, IL
Age, Size, Sex, Breed: Adult, Large, Female, Terrier
Description: "This dog is a new arrival to REACH Rescue. Check back for more information as their foster family gets to…" Learn more
---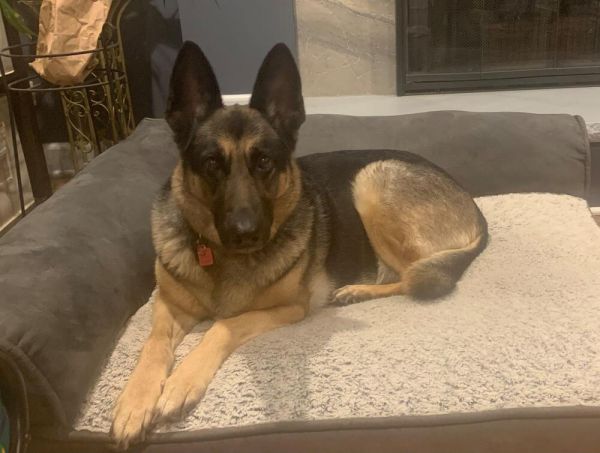 Name: Dayna
Species: Dog
Location: Reach Rescue Inc, 372 Townline Road, Mundelein, IL
Age, Size, Sex, Breed: Adult, Large, Female, German Shepherd Dog
Good With: Dogs
Description: "Dayna is a sweet senior that enjoys lounging, hanging out with her people and exploring the backyard. She has lived…" Learn more
---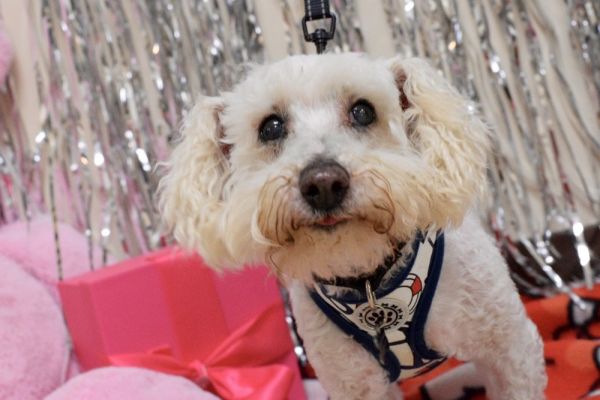 Name: Wink
Species: Dog
Location: Reach Rescue Inc, 372 Townline Road, Mundelein, IL
Age, Size, Sex, Breed: Senior, Small, Male, Poodle
Description: "This dog is a new arrival to REACH Rescue. Check back for more information as their foster family gets to…" Learn more
---
Name: Ringo
Species: Dog
Location: Reach Rescue Inc, 372 Townline Road, Mundelein, IL
Age, Size, Sex, Breed: Adult, Medium, Male, Dachshund
Description: "This dog is a new arrival to REACH Rescue. Check back for more information as their foster family gets to…" Learn more
---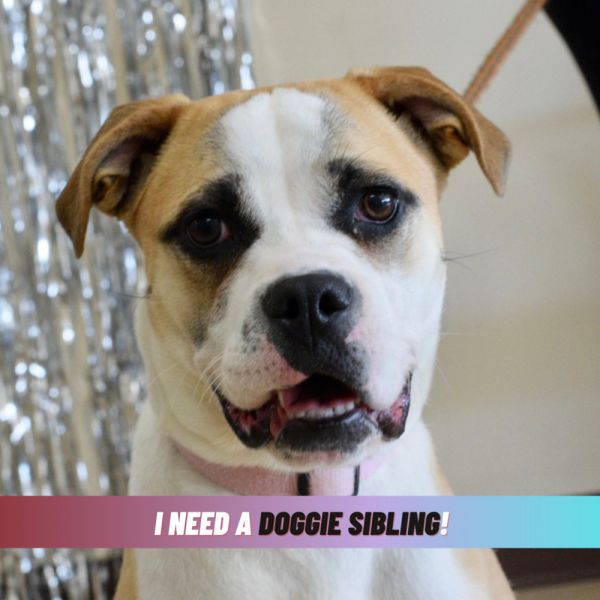 Name: Soshi
Species: Dog
Location: Reach Rescue Inc, 372 Townline Road, Mundelein, IL
Age, Size, Sex, Breed: Baby, Large, Female, English Bulldog Boxer Mix
Description: "This dog is a new arrival to REACH Rescue. Check back for more information as their foster family gets to…" Learn more
---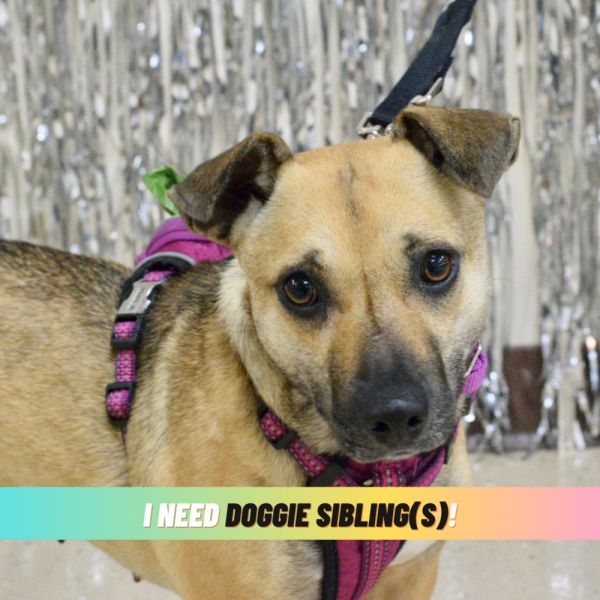 Name: Tovah
Species: Dog
Location: Reach Rescue Inc, 372 Townline Road, Mundelein, IL
Age, Size, Sex, Breed: Adult, Medium, Female, Terrier
Description: "This dog is a new arrival to REACH Rescue. Check back for more information as their foster family gets to…" Learn more
---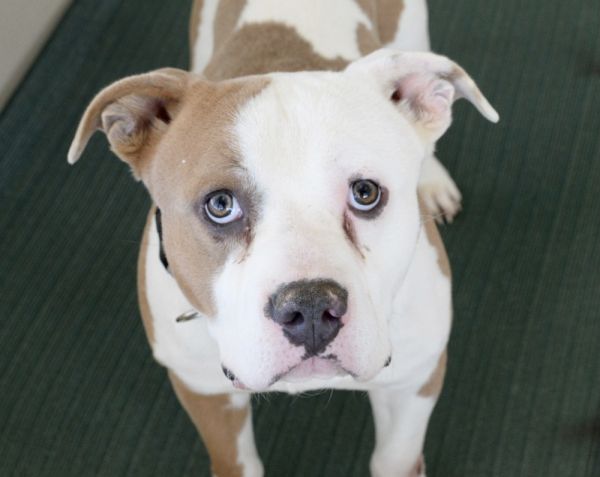 Name: Churro
Species: Dog
Location: Reach Rescue Inc, 372 Townline Road, Mundelein, IL
Age, Size, Sex, Breed: Adult, Large, Male, American Bulldog
Description: "This dog is a new arrival to REACH Rescue. Check back for more information as their foster family gets to…" Learn more
---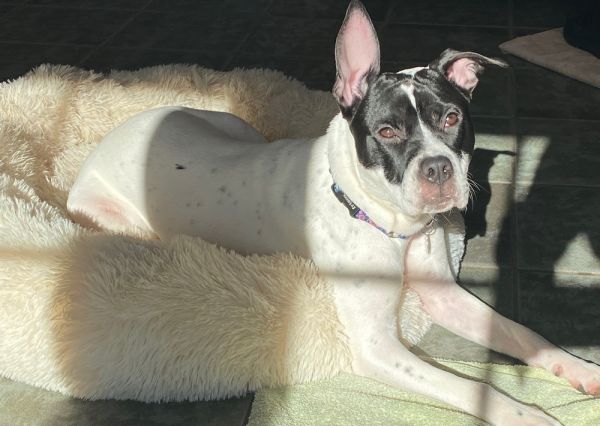 Name: Dumplin
Species: Dog
Location: Reach Rescue Inc, 372 Townline Road, Mundelein, IL
Age, Size, Sex, Breed: Adult, Medium, Female, Pit Bull Terrier
Description: "This dog is a new arrival to REACH Rescue. Check back for more information as their foster family gets to…" Learn more
---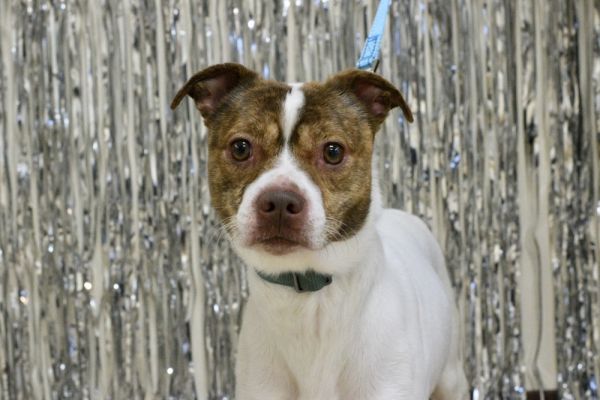 Name: MJ
Species: Dog
Location: Reach Rescue Inc, 372 Townline Road, Mundelein, IL
Age, Size, Sex, Breed: Adult, Medium, Male, Boston Terrier Chihuahua Mix
Description: "This dog is a new arrival to REACH Rescue. Check back for more information as their foster family gets to…" Learn more
---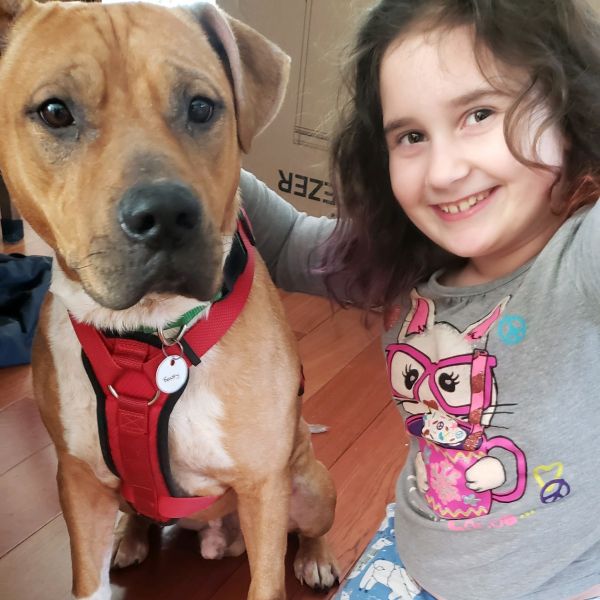 Name: Gunther
Species: Dog
Location: Perfectly Posh Paws, Mount Prospect, IL
Age, Size, Sex, Breed: Young, Medium, Male, Labrador Retriever American Staffordshire Terrier Mix
Good With: Kids, dogs and cats
Description: "If you would like to meet Gunther Fill out an application at Perfectlyposhpaws.org Meet Gunther Hi there, My name is…" Learn more
---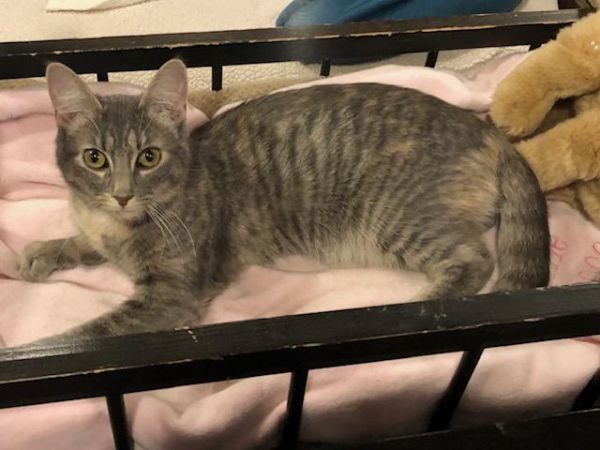 Name: Ally
Species: Cat
Location: Animal Education And Rescue, Libertyville, IL
Age, Size, Sex, Breed: Young, Medium, Female, Calico Domestic Medium Hair Mix
Description: "Ally is amazing and has been from the moment I let her out of the carrier. She was instantly affectionate…" Learn more
---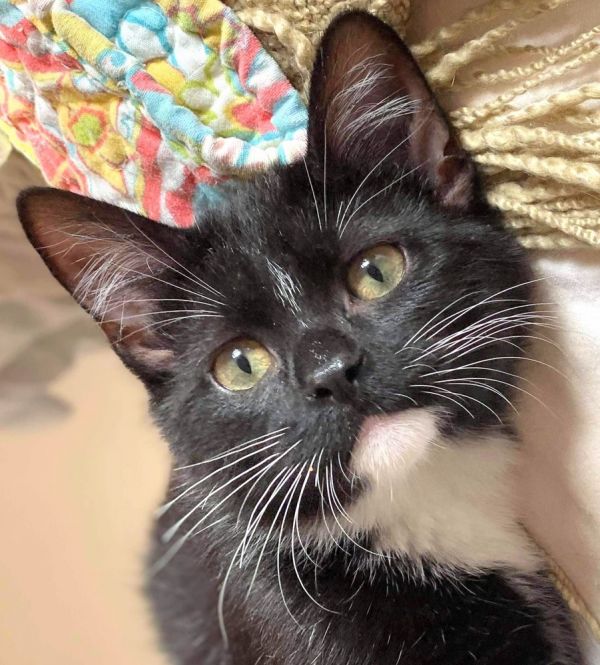 Name: Koko
Species: Cat
Location: Forever Fortunate Felines, Palatine, IL
Age, Size, Sex, Breed: Baby, Small, Male, Domestic Short Hair
Good With: Kids and cats
Description: "Koko, the energizer bunny kitty! Koko is bonded with her kitty momma Lilah and they will need to find a…" Learn more
---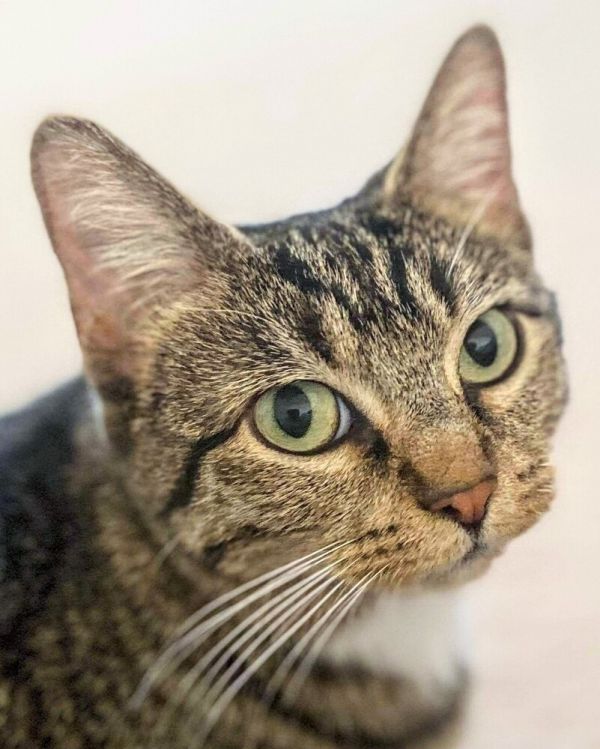 Name: Lilah
Species: Cat
Location: Forever Fortunate Felines, Palatine, IL
Age, Size, Sex, Breed: Adult, Medium, Female, Domestic Short Hair
Good With: Kids and cats
Description: "Lilah must have taken a 'chill pill'! Lilah is bonded with her kitten Koko and they will need to find…" Learn more
---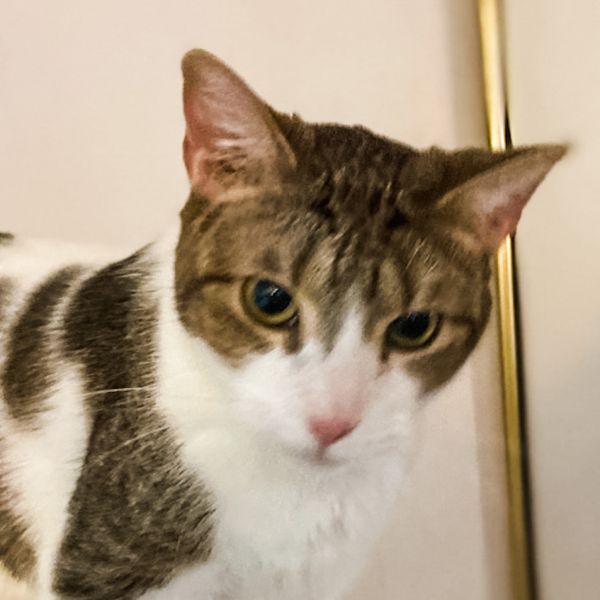 Name: Caramela
Species: Cat
Location: Forever Fortunate Felines, Palatine, IL
Age, Size, Sex, Breed: Young, Large, Female, Domestic Short Hair
Good With: Kids, dogs and cats
Description: "Shy and well behaved, Caramela cant wait to meet her new family! Caramela loves to run around the house, playing…" Learn more
---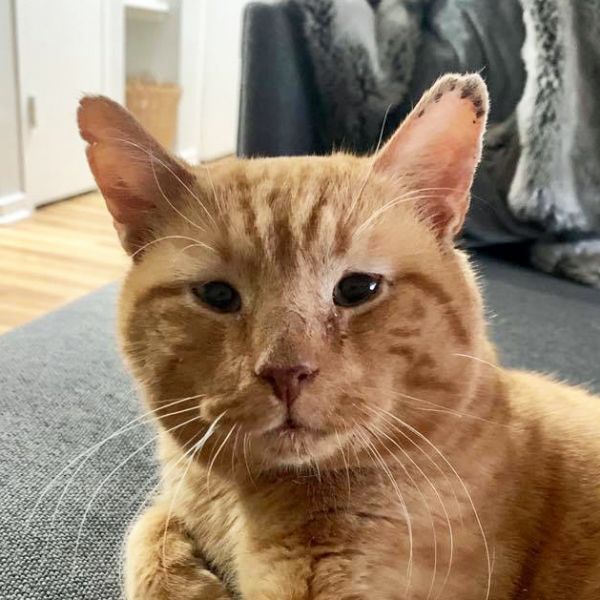 Name: Grainger
Species: Cat
Location: Forever Fortunate Felines, Palatine, IL
Age, Size, Sex, Breed: Adult, Large, Male, Domestic Short Hair
Good With: Cats
Description: "Handsome Grainger cant wait to find his forever family! This cute boy loves head and booty scratches! Shy at first,…" Learn more
---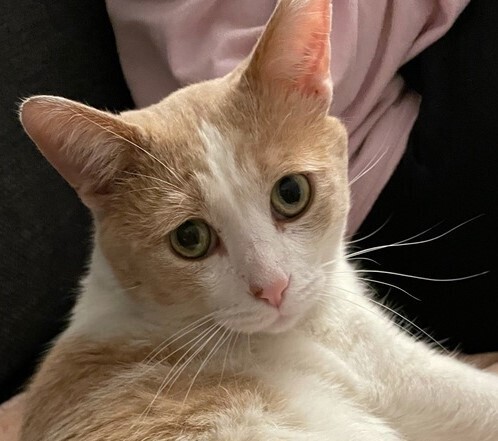 Name: Biggie
Species: Cat
Location: Forever Fortunate Felines, Palatine, IL
Age, Size, Sex, Breed: Baby, Medium, Male, Domestic Medium Hair
Good With: Kids and cats
Description: "Biggie, a BIG snuggly baby! Biggie is a velcro kitty. He knows his name and follows his foster mom everywhere!!…" Learn more
---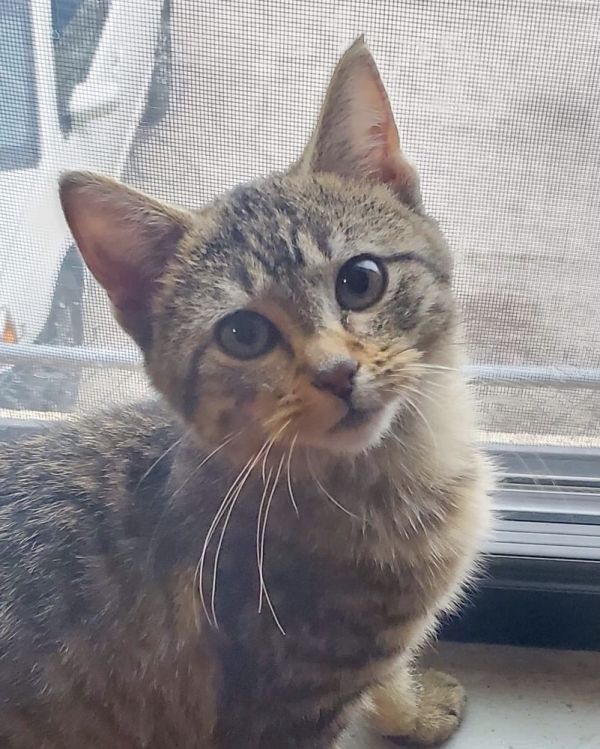 Name: Delilah
Species: Cat
Location: Forever Fortunate Felines, Palatine, IL
Age, Size, Sex, Breed: Baby, Small, Female, Domestic Medium Hair
Good With: Kids, dogs and cats
Description: "Darling Delilah is the happiest little kitten youll find! She may be a little shy at first, but she warms…" Learn more
---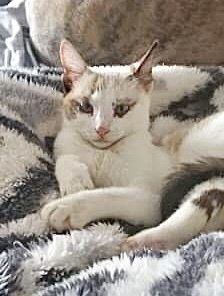 Name: Annabelle
Species: Cat
Location: Forever Fortunate Felines, Palatine, IL
Age, Size, Sex, Breed: Baby, Small, Female, Siamese
Good With: Kids, dogs and cats
Description: "Adorable Annabelle is one kitten you dont want to pass over! This gorgeous girl and her sister Delilah are a…" Learn more
---
Name: Nutmeg
Species: Cat
Location: Forever Fortunate Felines, Palatine, IL
Age, Size, Sex, Breed: Young, Medium, Female, Domestic Short Hair
Good With: Kids and cats
Description: "Need an official greeter? Then Nutmeg's your girl! Nutmeg is a sweet, affectionate girl who is initially shy, but once…" Learn more
---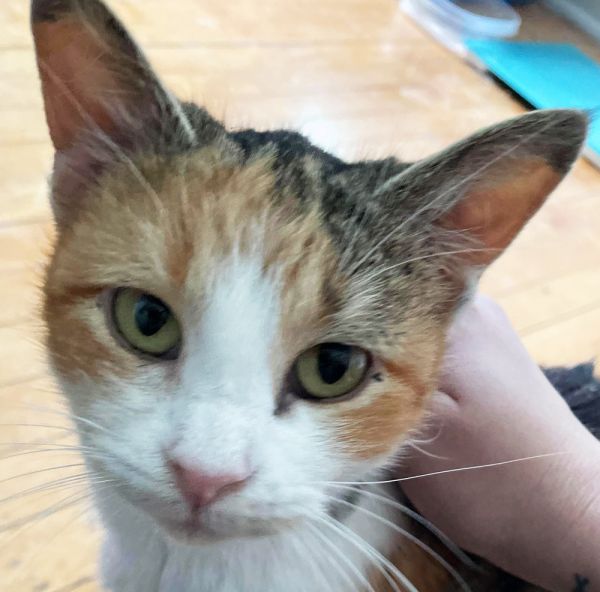 Name: Toffee
Species: Cat
Location: Forever Fortunate Felines, Palatine, IL
Age, Size, Sex, Breed: Adult, Medium, Female, Domestic Short Hair
Good With: Kids, dogs and cats
Description: "This sweet girl will be a wonderful addition to any house! She is friendly, curious, and a total sweetheart. So…" Learn more
---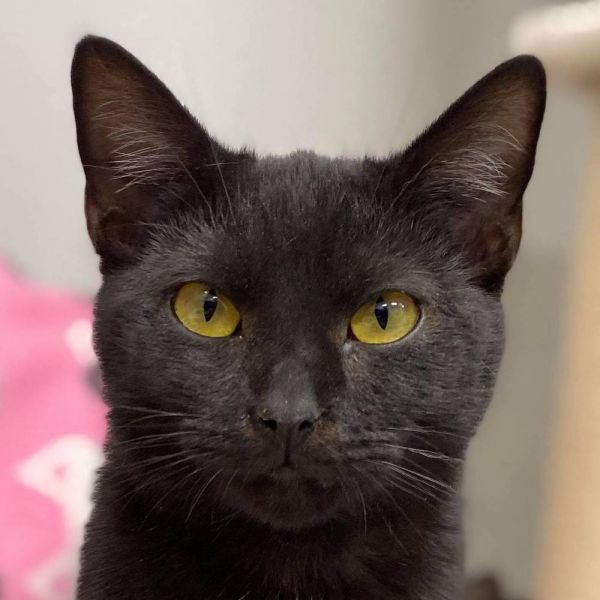 Name: Valerie
Species: Cat
Location: Forever Fortunate Felines, Palatine, IL
Age, Size, Sex, Breed: Young, Small, Female, Domestic Short Hair
Good With: Kids, dogs and cats
Description: "Please adopt me with my sister June, we are bonded! If youre looking for young adult spunk, look no further!…" Learn more
---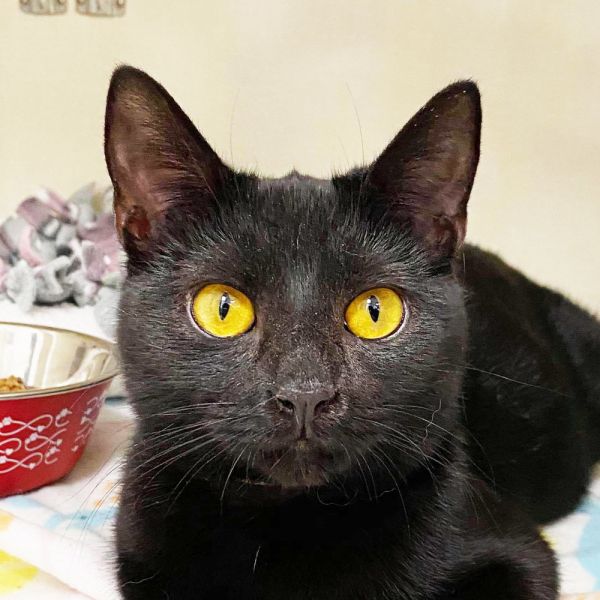 Name: June
Species: Cat
Location: Forever Fortunate Felines, Palatine, IL
Age, Size, Sex, Breed: Young, Small, Female, Domestic Short Hair
Good With: Kids, dogs and cats
Description: "Please adopt me with my sister Valerie, we are bonded! Beautiful June will steal your heart in a single glance!…" Learn more
---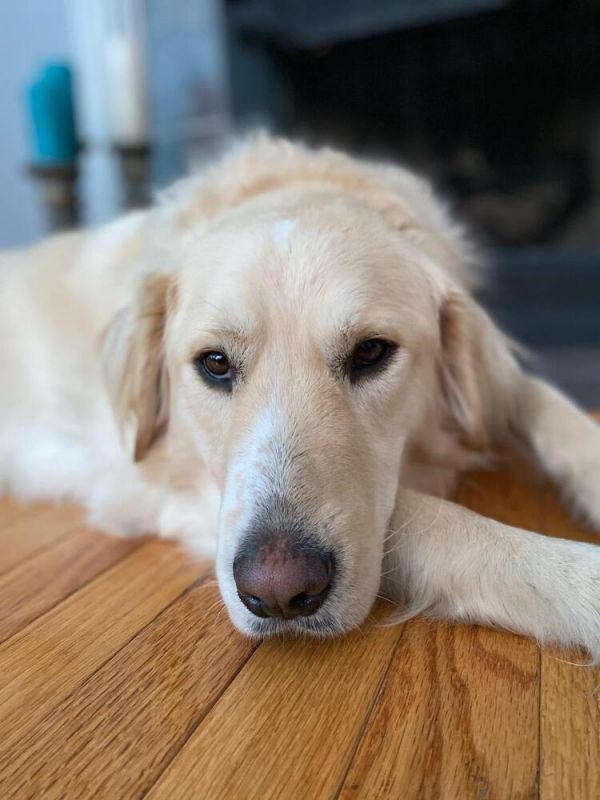 Name: Shooter
Species: Dog
Location: Fortunate Pooches And Lab Rescue, Palatine, IL
Age, Size, Sex, Breed: Baby, Medium, Male, Golden Retriever
Good With: Kids and dogs
Description: "Shooter is a Golden Mix. He is fully vetted and well taken care of. He is potty trained. He lived…" Learn more
---
Name: Simon
Species: Dog
Location: Fortunate Pooches And Lab Rescue, Palatine, IL
Age, Size, Sex, Breed: Baby, Medium, Male, Chihuahua Pomeranian Mix
Good With: Kids and dogs
Description: "Simon came to the rescue with his mom His mom is a Chi mix Simon is about 8 weeks well…" Learn more
---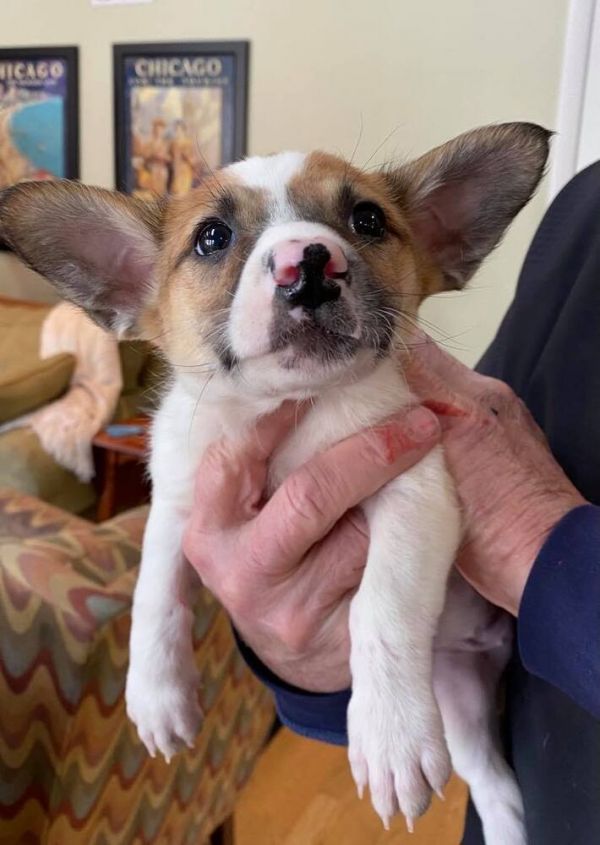 Name: Hayley
Species: Dog
Location: Fortunate Pooches And Lab Rescue, Palatine, IL
Age, Size, Sex, Breed: Baby, Medium, Female, Dachshund
Good With: Kids and dogs
Description: "Hope is a dachs bassett mix She had puppies and this is one puppy At 8 weeks this puppy is…" Learn more
---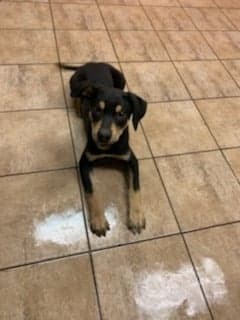 Name: Inman
Species: Dog
Location: Fortunate Pooches And Lab Rescue, Palatine, IL
Age, Size, Sex, Breed: Baby, Medium, Male, Labrador Retriever
Good With: Kids and dogs
Description: "14 week old puppy male sweet and playful available for a forever home" Learn more
---
Name: carla
Species: Dog
Location: Fortunate Pooches And Lab Rescue, Palatine, IL
Age, Size, Sex, Breed: Baby, Medium, Female, Labrador Retriever
Good With: Kids and dogs
Description: "Carla is a beauty She is a chocolate labrador mix and only about 35 lbs She is happy loves other…" Learn more
---