Do you want to add a new member to your family and give back to the world at the same time? Adopt a dog, cat or other kind of pet from a local shelter or organization! Despite the coronavirus pandemic, many local animals are still looking for their forever homes and animal shelters still working to fulfill adoptions and place pets with families.
Across California, there are thousands of dogs, cats and other animals of all ages, sizes and breeds without a home — and many of them are located not too far from you. For those looking to adopt, a great place to start your search for an adorable new companion is at Community Concern For Cats, where Raphael the cat is waiting patiently, or another local adoption center. If you aren't sure if you have time to take care of a pet year round, many shelters also offer opportunities to foster pets until they are placed.
If you need some help in your search, Patch and Petfinder have you covered. We put together a list each week of all the pets recently put up for adoption in your area. If you're a cat person, meet Misty, a Domestic Short Hair mix up for adoption. If dogs are more your thing, there are several great dogs available, too. Click on any listing for more information, or to start the adoption process.
Editor's note: This list was automatically generated using data compiled by Petfinder. Please report any errors or other feedback to [email protected]
Name: Misty
Species: Cat
Location: Community Concern For Cats, P.O. Box 3795, Walnut Creek, CA
Age, Size, Sex, Breed: Young, Medium, Female, Domestic Short Hair Tuxedo Mix
Good With: Kids and cats
Description: "Please contact Judy ([email protected]) for more information about this pet.Sweet and CuriousFor information about Misty contact: [email protected] This little lady…" Learn more
---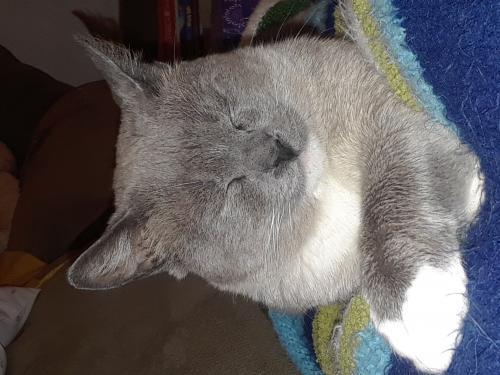 Name: Derby
Species: Cat
Location: Community Concern For Cats, P.O. Box 3795, Walnut Creek, CA
Age, Size, Sex, Breed: Young, Medium, Male, Applehead Siamese Domestic Short Hair Mix
Description: "Please contact Sara ([email protected]), (925) 917-9121 for more information about this pet. SPECIAL NEEDS young lilac-point, apple-faced snowshoe boy looking…" Learn more
---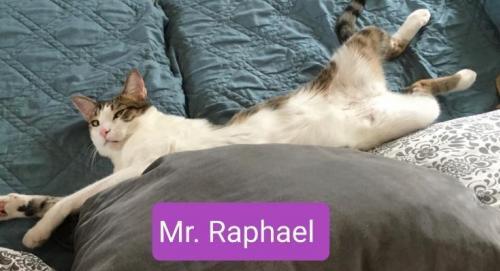 Name: Raphael
Species: Cat
Location: Community Concern For Cats, P.O. Box 3795, Walnut Creek, CA
Age, Size, Sex, Breed: Adult, Large, Male, Domestic Short Hair
Good With: Kids
Description: "Please contact Lea ([email protected]), (707) 372-1841 for more information about this pet.If interested in Mr. Raphael, text Lea at: 707-372-1841…." Learn more
---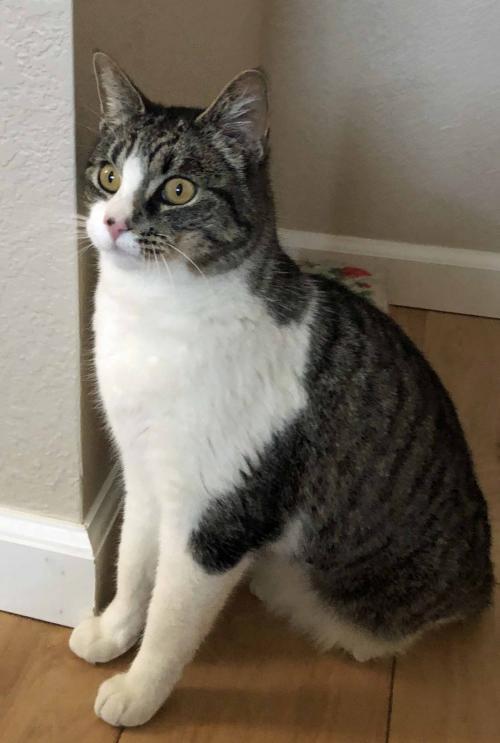 Name: MacKenzie (Mac'n Cheese)
Species: Cat
Location: Community Concern For Cats, P.O. Box 3795, Walnut Creek, CA
Age, Size, Sex, Breed: Adult, Medium, Female, Domestic Short Hair
Good With: Kids, dogs and cats
Description: "Please contact Marilyn ([email protected]), (925) 788-4397 for more information about this pet.Sweet and beautiful cat who was found wandering the…" Learn more
---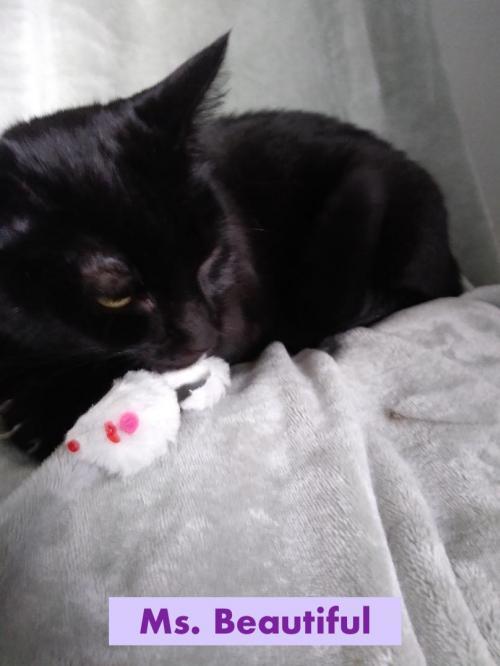 Name: Beautiful
Species: Cat
Location: Community Concern For Cats, P.O. Box 3795, Walnut Creek, CA
Age, Size, Sex, Breed: Adult, Small, Female, Domestic Short Hair
Good With: Kids
Description: "Please contact Lea ([email protected]), (707) 372-1841 for more information about this pet.If interested in Ms. Beautiful, please text Lea at:…" Learn more
---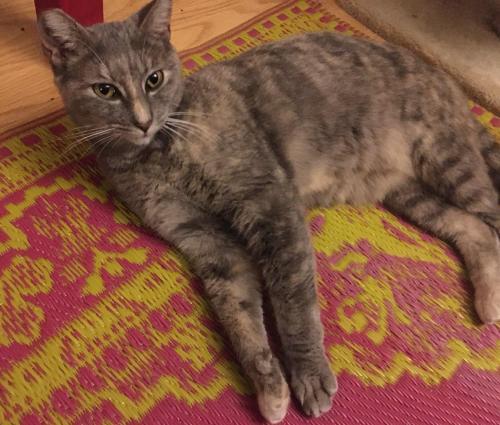 Name: Juliette
Species: Cat
Location: Community Concern For Cats, P.O. Box 3795, Walnut Creek, CA
Age, Size, Sex, Breed: Adult, Medium, Female, Dilute Tortoiseshell
Good With: Cats
Description: "Please contact Lea ([email protected]), (707) 372-1841 for more information about this pet. If interested in Juliette, please text Lea at:…" Learn more
---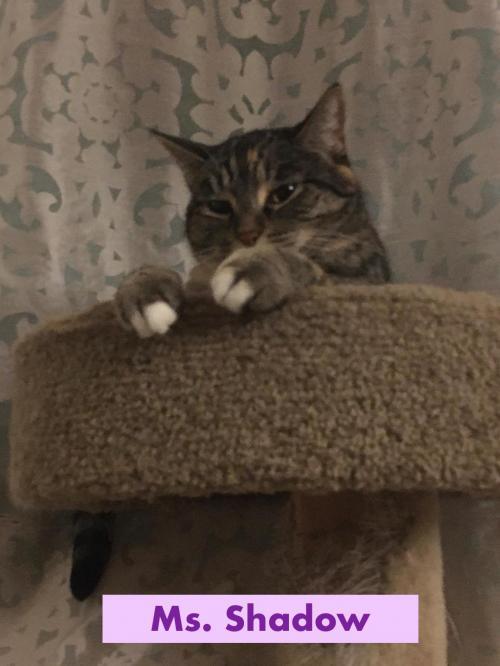 Name: Shadow
Species: Cat
Location: Community Concern For Cats, P.O. Box 3795, Walnut Creek, CA
Age, Size, Sex, Breed: Adult, Medium, Female, Tabby Domestic Short Hair Mix
Good With: Cats
Description: "Please contact Lea ([email protected]), (707) 372-1841 for more information about this pet.If interested in Ms. Shadow, please text Lea at:…" Learn more
---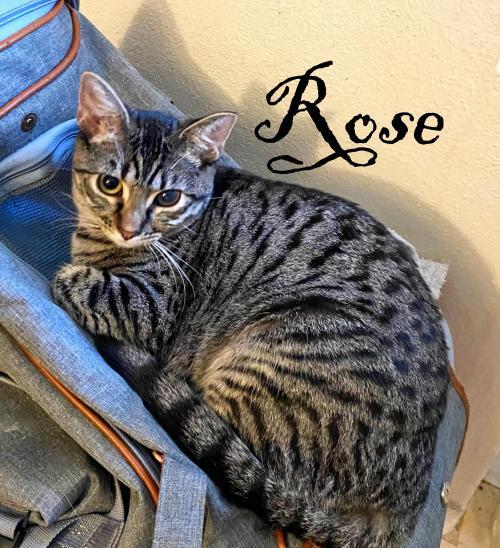 Name: Daisy and Rose
Species: Cat
Location: Community Concern For Cats, P.O. Box 3795, Walnut Creek, CA
Age, Size, Sex, Breed: Young, Medium, Female, Tabby Domestic Short Hair Mix
Good With: Cats
Description: "Please contact Kay ([email protected]), (925) 408-5249 for more information about this pet.Daisy and Rose are a bonded sister pair. Rose…" Learn more
---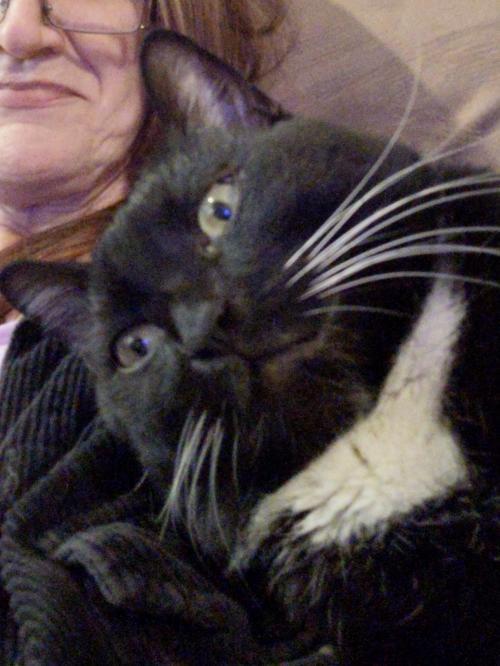 Name: MAX
Species: Cat
Location: Community Concern For Cats, P.O. Box 3795, Walnut Creek, CA
Age, Size, Sex, Breed: Adult, Extra Large, Male, Tuxedo Domestic Short Hair Mix
Description: "Please contact Loana ([email protected]) for more information about this pet.Max is a SUPER-SIZED kitty with a huge personality! Are you…" Learn more
---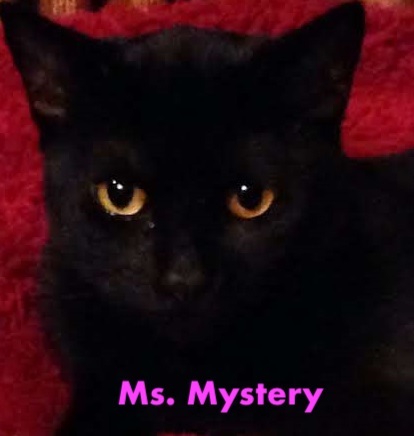 Name: Mystery
Species: Cat
Location: Community Concern For Cats, P.O. Box 3795, Walnut Creek, CA
Age, Size, Sex, Breed: Adult, Medium, Female, Domestic Short Hair
Description: "Please contact Lea ([email protected]), (707) 372-1841 for more information about this pet.If interested, please text Lea at: 707-372-1841. Please leave…" Learn more
---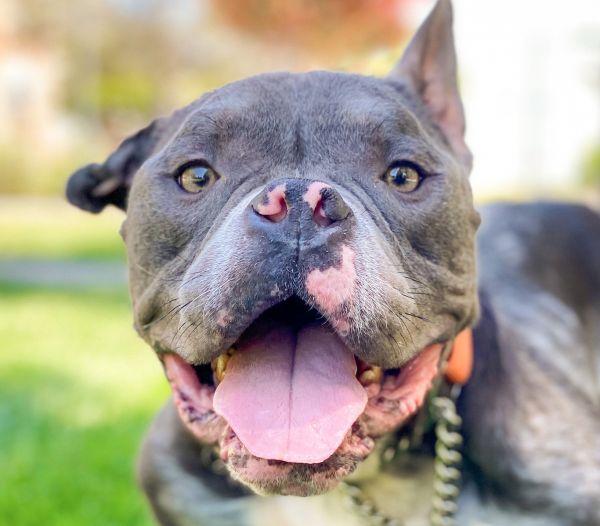 Name: Beau
Species: Dog
Location: Love And Second Chances, San Ramon, CA
Age, Size, Sex, Breed: Adult, Medium, Male, American Bully
Good With: Kids
Description: "Meet Beau! Beau is a very sweet dog who is patiently waiting for a loving forever home! To get more…" Learn more
---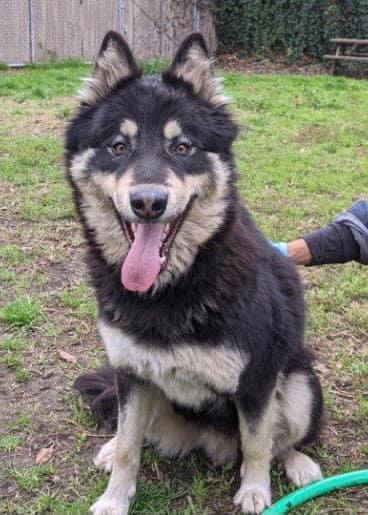 Name: Emrie
Species: Dog
Location: Northern California Sled Dog Rescue Norsled, PO Box 30877, Walnut Creek, CA
Age, Size, Sex, Breed: Adult, Medium, Female, Siberian Husky
Good With: Kids and dogs
Description: "You can fill out an adoption application online on our official website. Emrie is 2 years old, spayed, rabies vaccinated,…" Learn more
---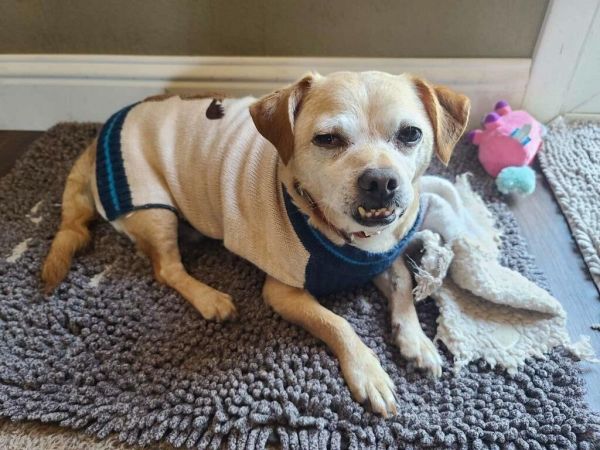 Name: Percy
Species: Dog
Location: Tails Of Gray, P.O. Box 434, Clayton, CA
Age, Size, Sex, Breed: Senior, Small, Male, Pug Basset Hound Mix
Good With: Dogs
Description: "Percy is a sweet and cheerful boy with wonderful energy! He likes to play fetch and he really enjoys his…" Learn more
---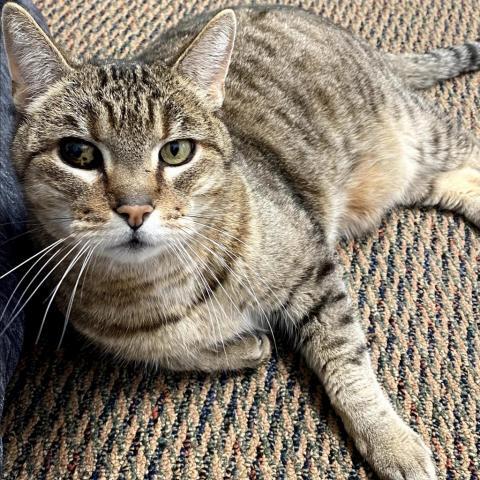 Name: Mr. Big
Species: Cat
Location: Contra Costa Humane Society, 171 Mayhew Way, Suite 101, Pleasant Hill, CA
Age, Size, Sex, Breed: Senior, Small, Male, Domestic Short Hair
Description: "Mr. Big is a happy go lucky guy with a lot of love to give! He is a large and…" Learn more
---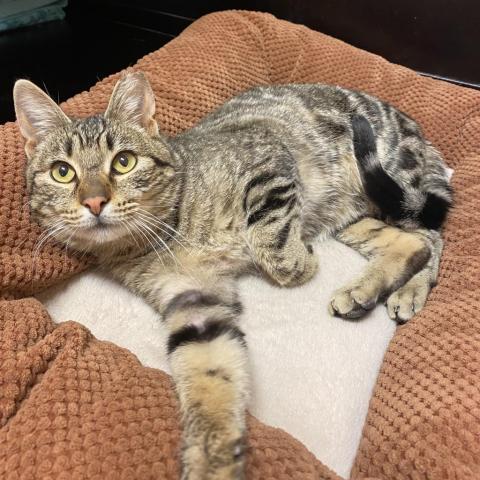 Name: Alex
Species: Cat
Location: Contra Costa Humane Society, 171 Mayhew Way, Suite 101, Pleasant Hill, CA
Age, Size, Sex, Breed: Adult, Small, Male, Domestic Short Hair
Description: "Alex is our Lover Boy! This handsome young tabby is all about people! He is constantly seeking out attention, affection,…" Learn more
---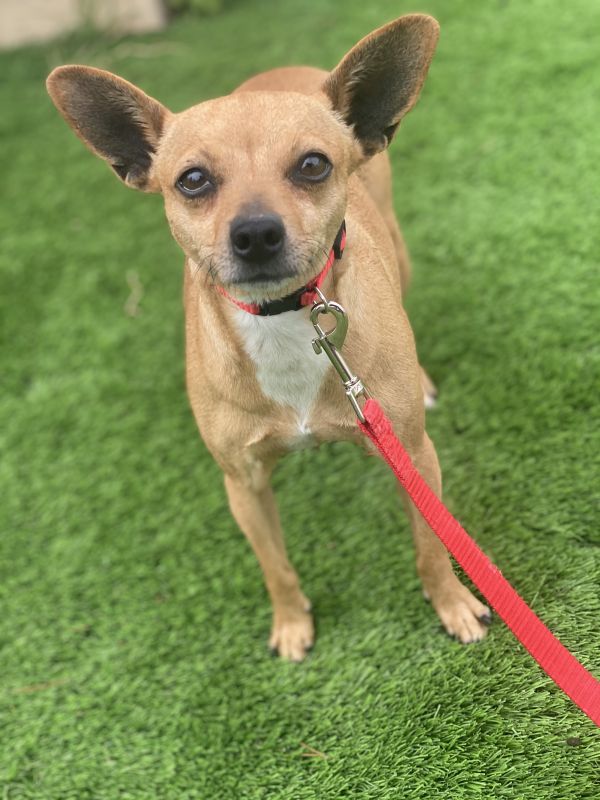 Name: Virginia
Species: Dog
Location: Underdog Animal Rescue, Lafayette, CA
Age, Size, Sex, Breed: Adult, Small, Female, Chihuahua
Good With: Kids and dogs
Description: "Meet adorable 9 pound and five-year-old Virginia the Chihuahua. She's an adorable girl who can be shy at first but…" Learn more
---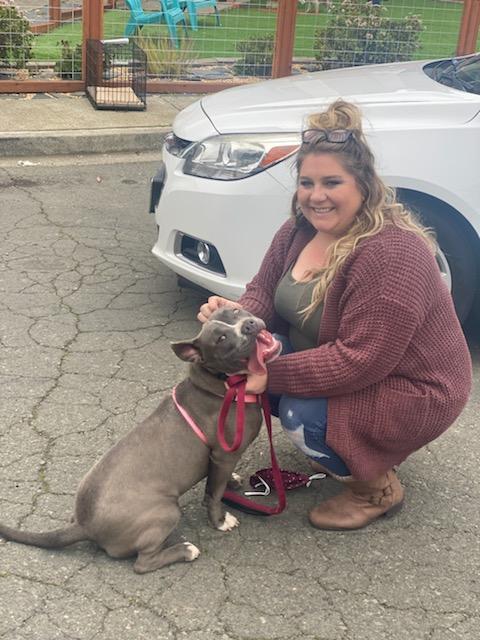 Name: Georgia
Species: Dog
Location: Underdog Animal Rescue, Lafayette, CA
Age, Size, Sex, Breed: Young, Medium, Female, American Staffordshire Terrier
Good With: Kids and dogs
Description: "Meet one-year-old and 50 pound Georgia the blue pitty girl. She needs a family that will commit to long-term training,…" Learn more
---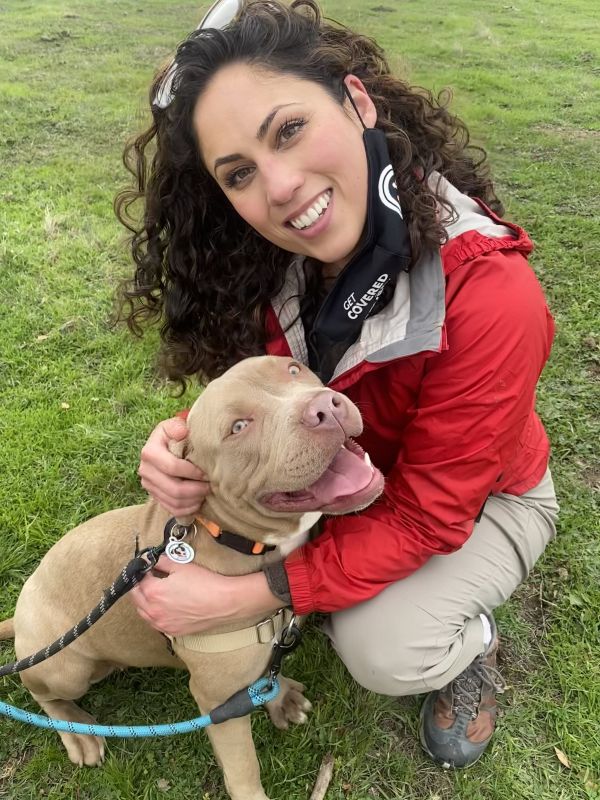 Name: Mississippi
Species: Dog
Location: Underdog Animal Rescue, Lafayette, CA
Age, Size, Sex, Breed: Young, Medium, Female, American Staffordshire Terrier
Good With: Kids and dogs
Description: "Meet adorable one-year-old and 50 pound Mississippi the gorgeous fawn pittie. She is a total puppy who needs a family…" Learn more
---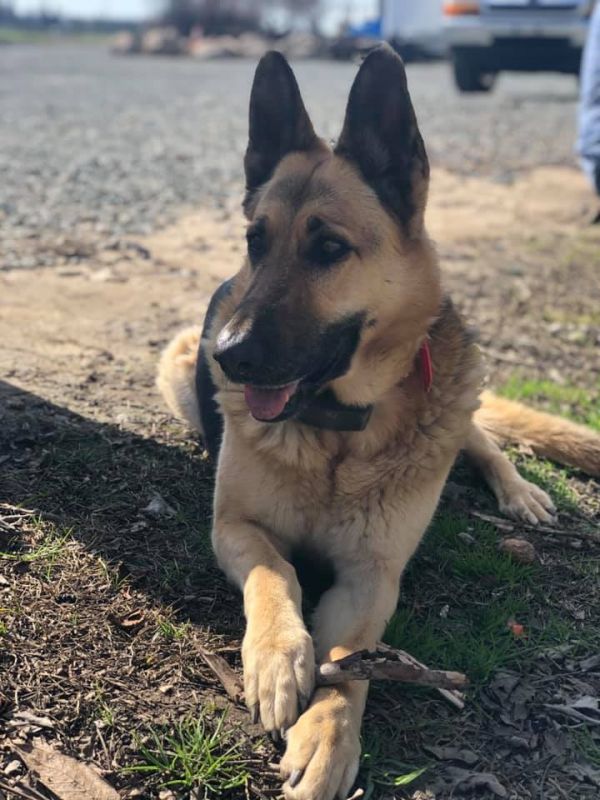 Name: Harley
Species: Dog
Location: Calpaws K9 Rescue, Pleasant Hill, CA
Age, Size, Sex, Breed: Adult, Large, Female, German Shepherd Dog
Good With: Kids
Description: "Please note: We are a small rescue and do not have the resources to respond to inquiries. If a dog…" Learn more
---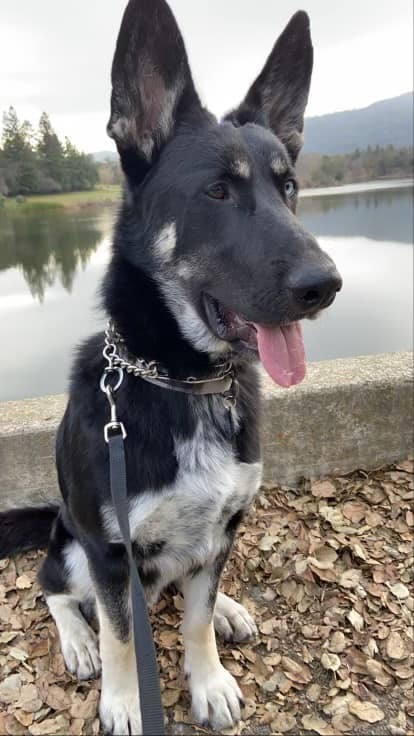 Name: Moby
Species: Dog
Location: Calpaws K9 Rescue, Pleasant Hill, CA
Age, Size, Sex, Breed: Baby, Medium, Male, German Shepherd Dog Alaskan Malamute Mix
Good With: Kids, dogs and cats
Description: "Please note: We are a small rescue and do not have the resources to respond to inquiries. If a dog…" Learn more
---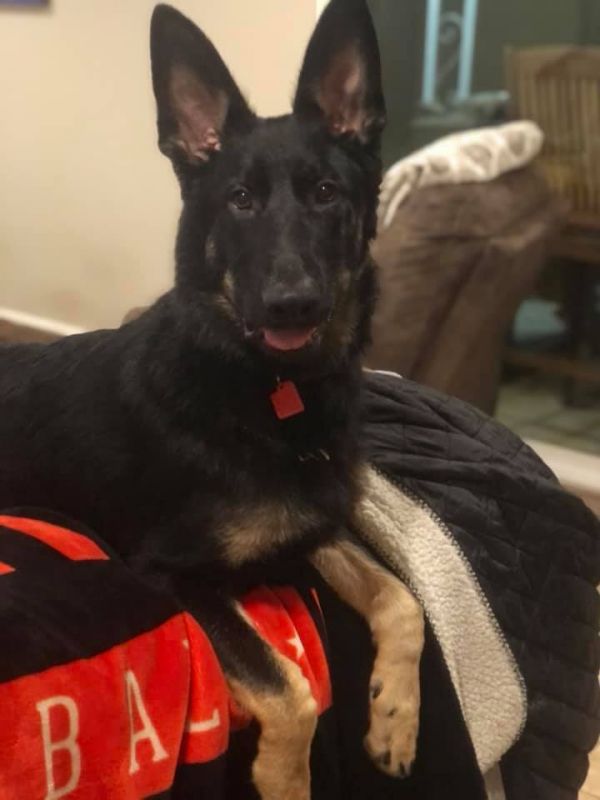 Name: Tank
Species: Dog
Location: Calpaws K9 Rescue, Pleasant Hill, CA
Age, Size, Sex, Breed: Adult, Large, Male, German Shepherd Dog
Good With: Dogs
Description: "Please note: We are a small rescue and do not have the resources to respond to inquiries. If a dog…" Learn more
---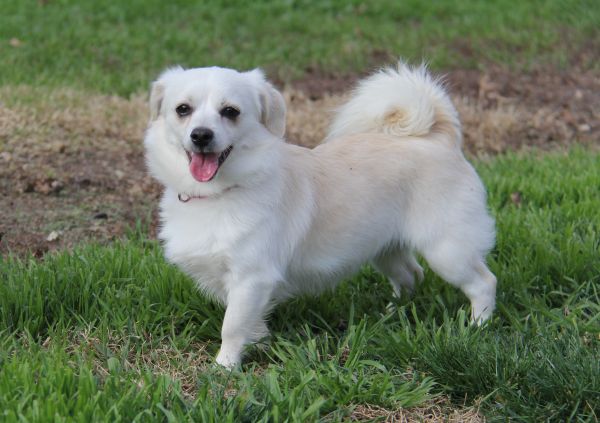 Name: Sully
Species: Dog
Location: Stonecliffe Animal Rescue, Dublin, CA
Age, Size, Sex, Breed: Young, Small, Male, Pomeranian Terrier Mix
Good With: Dogs
Description: "Website: http://www.stoneclifferescue.org Adoption Fee Age: 1 year Current weight: 13 lbs Sully was an owner surrender to us in December…." Learn more
---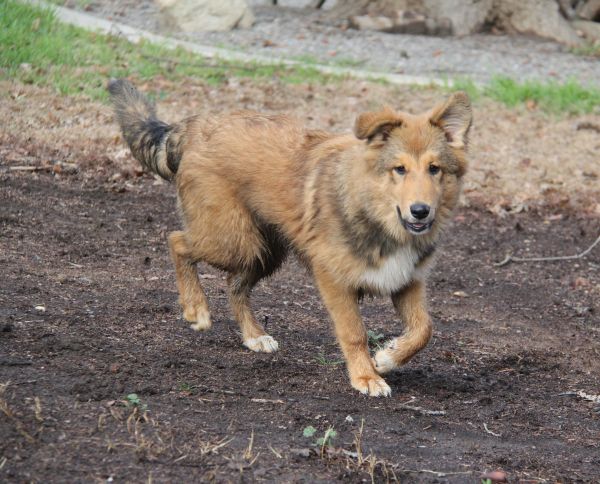 Name: Foxy
Species: Dog
Location: Stonecliffe Animal Rescue, Dublin, CA
Age, Size, Sex, Breed: Baby, Large, Female, Collie
Good With: Dogs
Description: "Website: http://www.stoneclifferescue.org Adoption Fee Age: 5.5 months as of 2-3-2021 Current weight: 38 lbs. Should mature to be about 60-65…" Learn more
---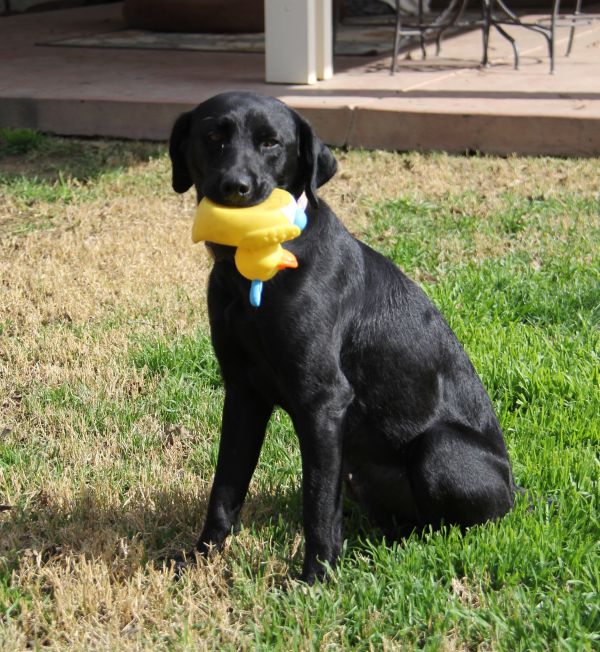 Name: Allie
Species: Dog
Location: Stonecliffe Animal Rescue, Dublin, CA
Age, Size, Sex, Breed: Adult, Medium, Female, Labrador Retriever
Good With: Dogs
Description: "Website: http://www.stoneclifferescue.org Adoption Fee Age: 1.5 years Current weight: 38 lbs Allie came to us from our local animal services…" Learn more
---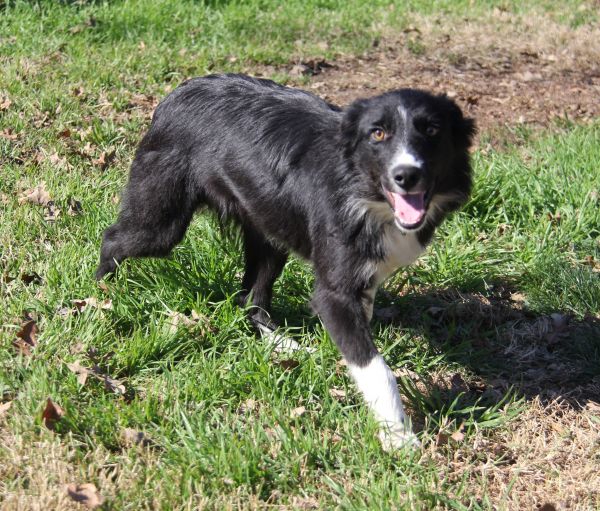 Name: Holly
Species: Dog
Location: Stonecliffe Animal Rescue, Dublin, CA
Age, Size, Sex, Breed: Young, Medium, Female, Border Collie
Good With: Dogs
Description: "Website: http://www.stoneclifferescue.org Adoption Fee Age: 7 months as of 2-3-2021 Current weight: 25 lbs We got Holly on Christmas Eve…." Learn more
---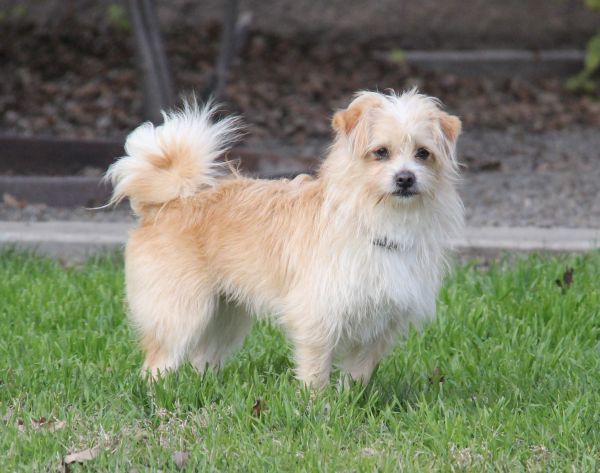 Name: Ginger
Species: Dog
Location: Stonecliffe Animal Rescue, Dublin, CA
Age, Size, Sex, Breed: Young, Small, Female, Terrier
Good With: Dogs
Description: "Website: http://www.stoneclifferescue.org Adoption Fee Age: 10 months Current weight: 13 lbs Ginger was an owner surrender to us in December…." Learn more
---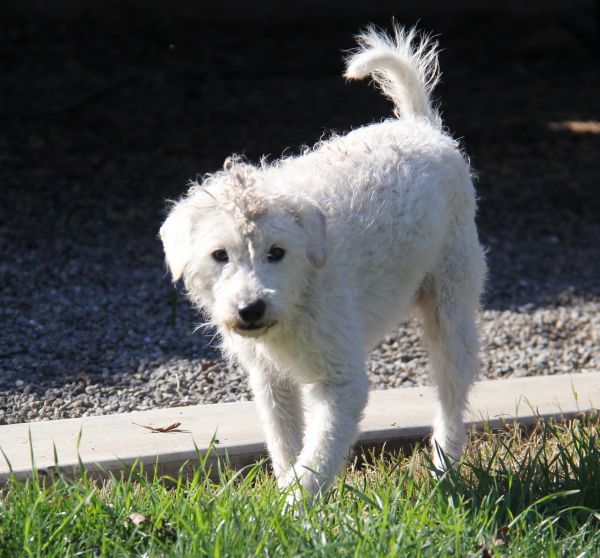 Name: Louie
Species: Dog
Location: Stonecliffe Animal Rescue, Dublin, CA
Age, Size, Sex, Breed: Adult, Small, Male, Poodle
Good With: Dogs and cats
Description: "Website: http://www.stoneclifferescue.org Adoption Fee Age: 1.5 years as of 2-3-2021 Current weight: 19 lbs Louie, Louie is a typical poodle…." Learn more
---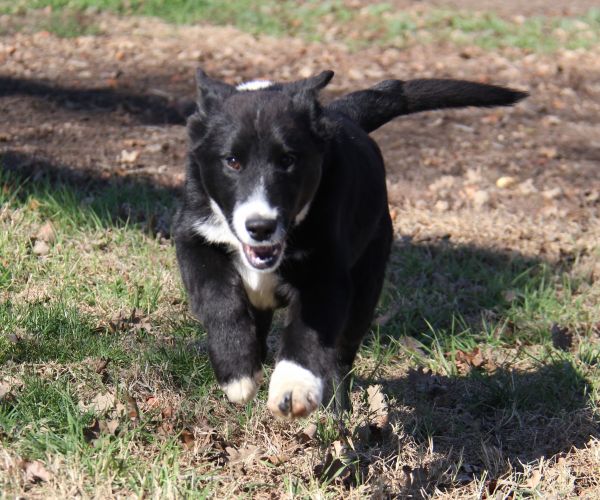 Name: Atticus
Species: Dog
Location: Stonecliffe Animal Rescue, Dublin, CA
Age, Size, Sex, Breed: Baby, Large, Male, Akita Border Collie Mix
Good With: Dogs
Description: "Website: http://www.stoneclifferescue.org Adoption Fee Age: 5 months as of 2-3-2021 Current weight: 29 lbs Should mature to be around 55-60…" Learn more
---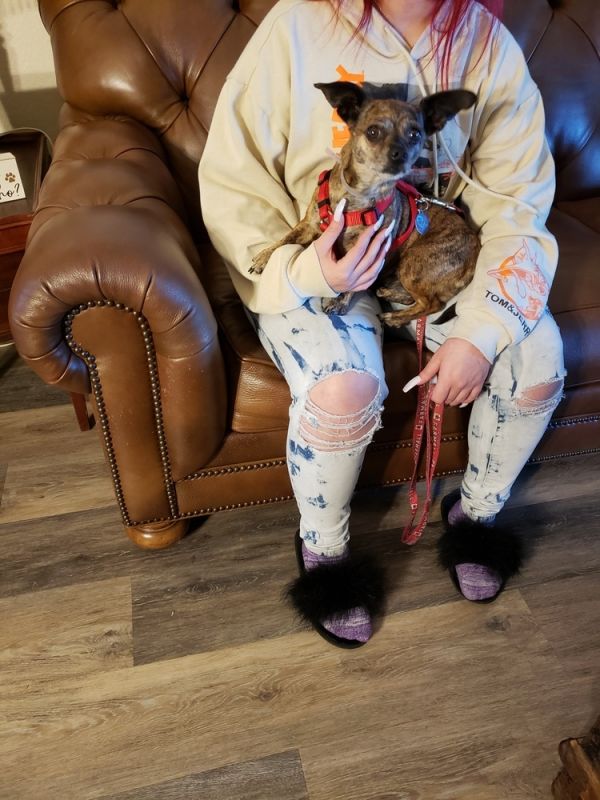 Name: ANGEL
Species: Dog
Location: Bay Area Animal Rescue Crew, Concord, CA
Age, Size, Sex, Breed: Baby, Medium, Female, Chihuahua
Description: "ANGEL IS A REAL SWEET DOG. LOVES TO BE WITH YOU. SHE WAS DUMPED IN AN AREA WITH NO HOUSES…" Learn more
---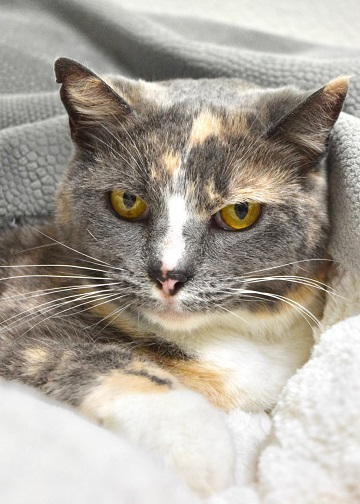 Name: Jasmine
Species: Cat
Location: East County Animal Shelter, 4595 Gleason Drive, Dublin, CA
Age, Size, Sex, Breed: Senior, Medium, Female, Domestic Short Hair
Description: "My name is Jasmine. I'm a female, dilute calico Domestic Shorthair. I'm 14 years old, and I currently weigh 10.6…" Learn more
---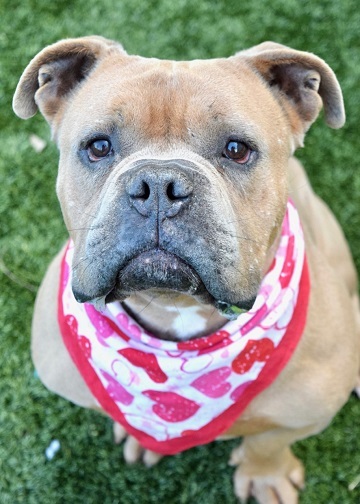 Name: Johnny
Species: Dog
Location: East County Animal Shelter, 4595 Gleason Drive, Dublin, CA
Age, Size, Sex, Breed: Adult, Medium, Male, Pit Bull Terrier English Bulldog Mix
Description: "My name is Johnny. I'm a male, tan and white Pit Bull type mix, and I currently weigh 48.6 lbs…." Learn more
---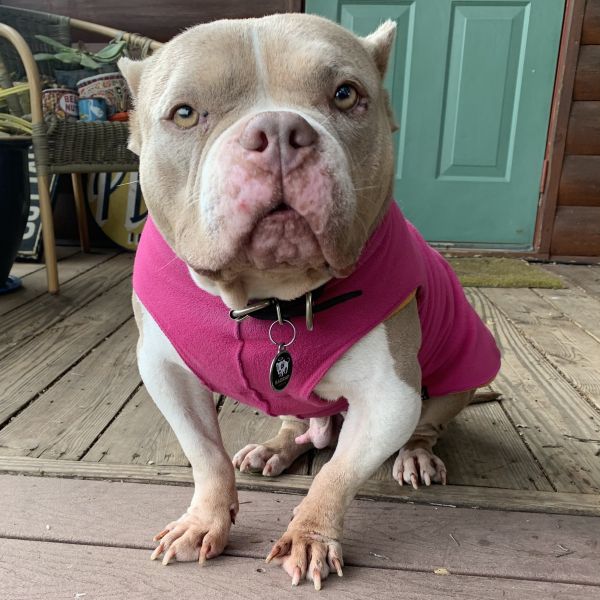 Name: Lady Peep
Species: Dog
Location: Bad Rap, Oakland, CA
Age, Size, Sex, Breed: Senior, Medium, Female, American Staffordshire Terrier French Bulldog Mix
Good With: Kids
Description: "STROLLER DOG! Lady Peep is a Shorty Bull with a big, happy personality and lust for life. Unfortunately she's got…" Learn more
---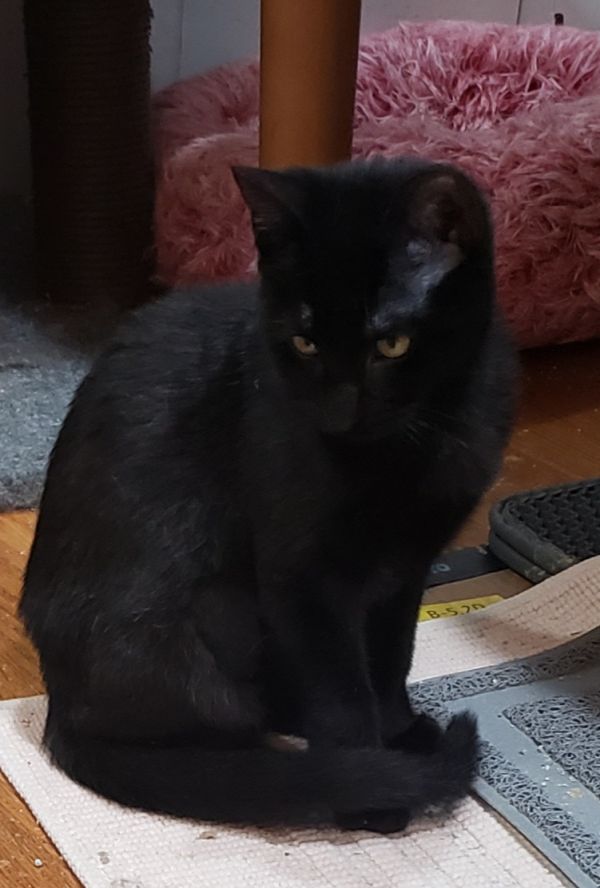 Name: Stella
Species: Cat
Location: Love All Pawz Rescue, San Leandro, CA
Age, Size, Sex, Breed: Young, Medium, Female, Domestic Short Hair
Good With: Cats
Description: "Stella is a sweet but shy 6 month old girl. She would love a home with her sister Oreo or…" Learn more
---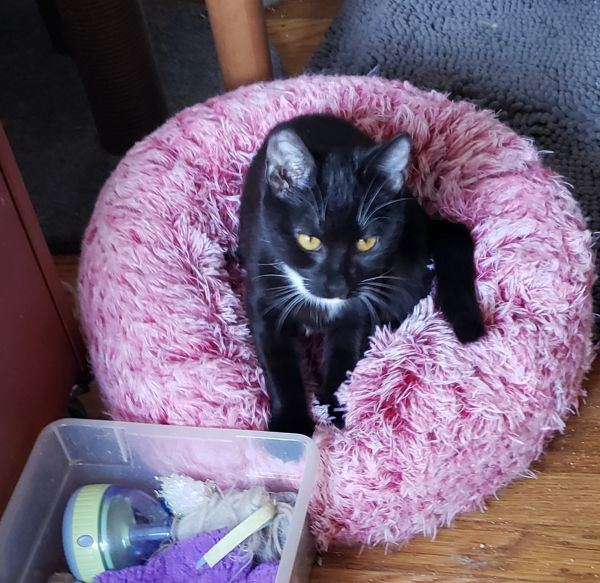 Name: Oreo
Species: Cat
Location: Love All Pawz Rescue, San Leandro, CA
Age, Size, Sex, Breed: Young, Medium, Female, Domestic Short Hair
Good With: Cats
Description: "Oreo is an active 6 month old girl. She is very playful and needs a home either with her sister,…" Learn more
---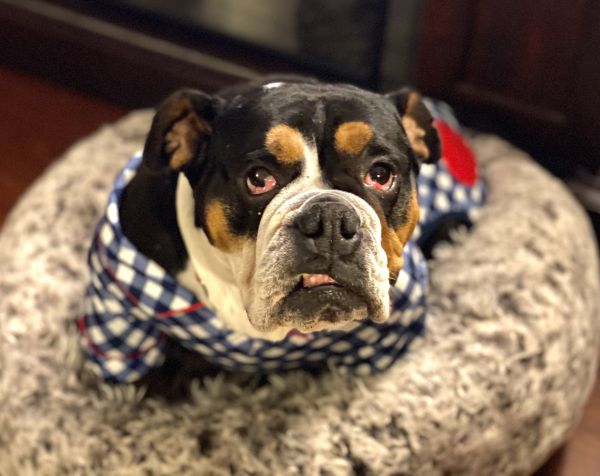 Name: Phoebe
Species: Dog
Location: California Pit Bull Rescue, Oakland, CA
Age, Size, Sex, Breed: Adult, Medium, Female, English Bulldog Pit Bull Terrier Mix
Good With: Kids and dogs
Description: "This special gal is Phoebe. She recently had surgery to remove cherry eye in both of her eyes, as well…" Learn more
---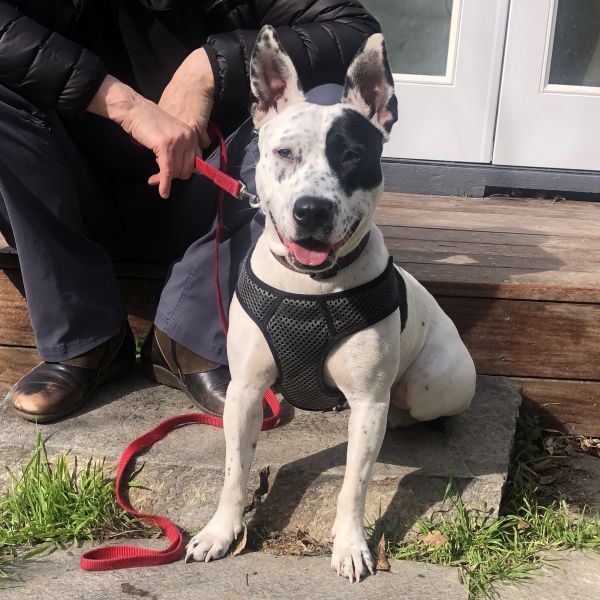 Name: Abbey
Species: Dog
Location: California Pit Bull Rescue, Oakland, CA
Age, Size, Sex, Breed: Young, Medium, Female, Cattle Dog
Good With: Kids and dogs
Description: "My name is Abbey and I am a happy, healthy pint-sized gal.  I am smart and silly and enjoy the…" Learn more
---
Name: STEVIE
Species: Dog
Location: Mutt Muffins, Pittsburg, CA
Age, Size, Sex, Breed: Young, Large, Male, Rottweiler German Shepherd Dog Mix
Description: "STEVIE is a young large breed puppy, approx 11 months – 1 year old He's a handful….lots of puppy energy…" Learn more
---
Name: TYSON
Species: Dog
Location: Mutt Muffins, Pittsburg, CA
Age, Size, Sex, Breed: Adult, Medium, Male, American Staffordshire Terrier
Description: "TYSON is approx 2 1/2 years old, approx 60 lbs and we believe is a PB American Staffordshire (but no,…" Learn more
---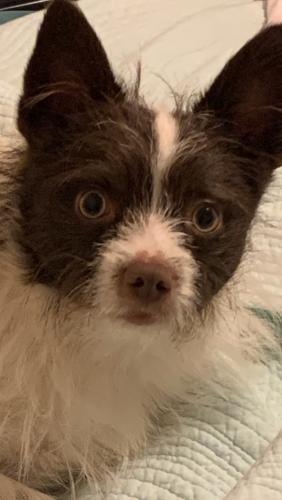 Name: Bruce Lee
Species: Dog
Location: K9 Paw Print Rescue, Pittsburg, CA
Age, Size, Sex, Breed: Young, Small, Male, Parson Russell Terrier Chihuahua Mix
Description: "All of our dogs are Spayed/Neutered, Micro-chipped, and up to date on shots before being released to adopters.NAME:Bruce LeeSTATS:Male, terrier…" Learn more
---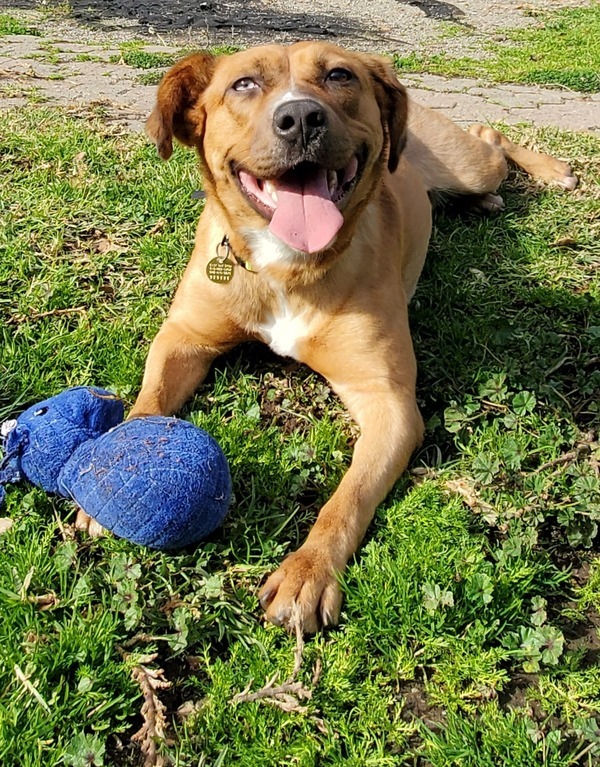 Name: Lola
Species: Dog
Location: East Bay Spca Oakland Adoption Center, 8323 Baldwin Street, Oakland, CA
Age, Size, Sex, Breed: Adult, Medium, Female, Australian Shepherd
Description: "Hello there, I'm Lola and I'm a Go-Getter! I'm an Australian Shepherd mix weighing 44 lbs. and I'm estimated to…" Learn more
---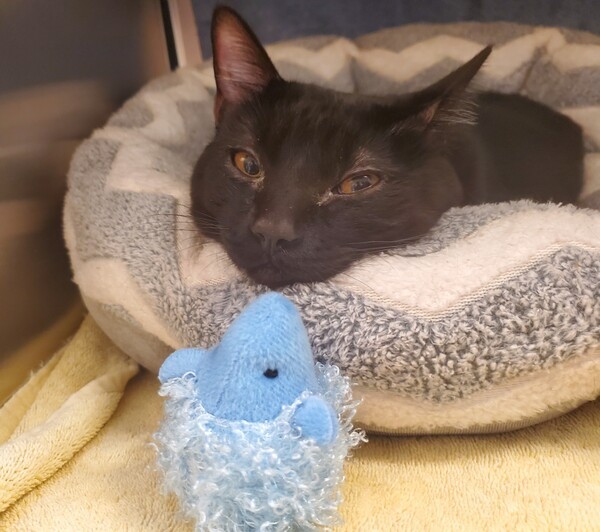 Name: Vance
Species: Cat
Location: East Bay Spca Oakland Adoption Center, 8323 Baldwin Street, Oakland, CA
Age, Size, Sex, Breed: Young, Medium, Male, Domestic Short Hair
Description: "Hi, my name is Vance. Look really closely – I'm NOT all black. I have a tiny little white spot…" Learn more
---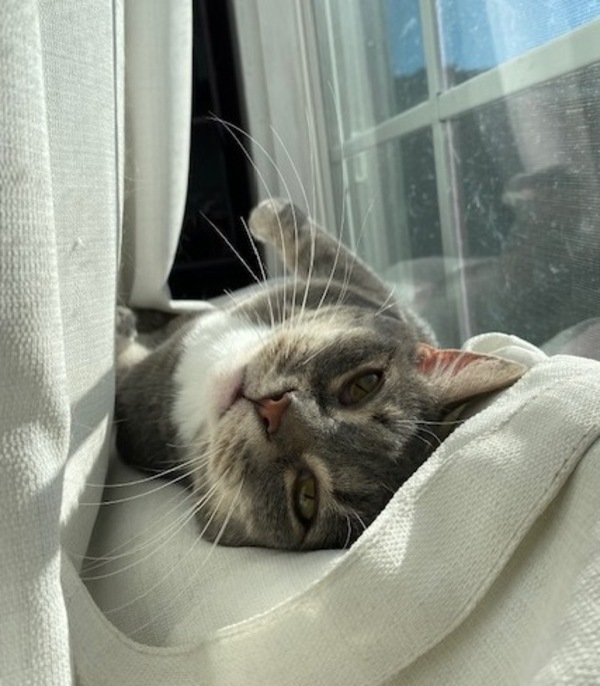 Name: Liliana
Species: Cat
Location: East Bay Spca Oakland Adoption Center, 8323 Baldwin Street, Oakland, CA
Age, Size, Sex, Breed: Adult, Small, Female, Domestic Short Hair
Description: "Hi, my name is Liliana, and I'm a 5-year-old grey tabby female cat! My friends would describe me as a…" Learn more
---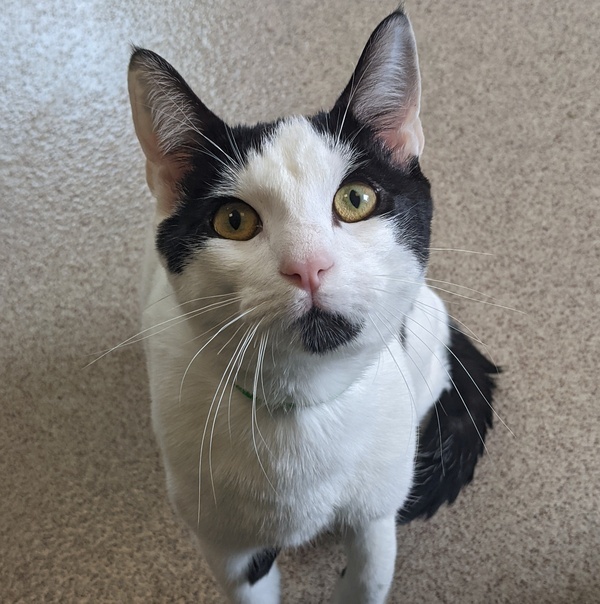 Name: Cadin
Species: Cat
Location: East Bay Spca Oakland Adoption Center, 8323 Baldwin Street, Oakland, CA
Age, Size, Sex, Breed: Young, Medium, Male, Domestic Short Hair
Description: "Hello, my name is Cadin and my friends here in the shelter think of my as a sidekick. I sure…" Learn more
---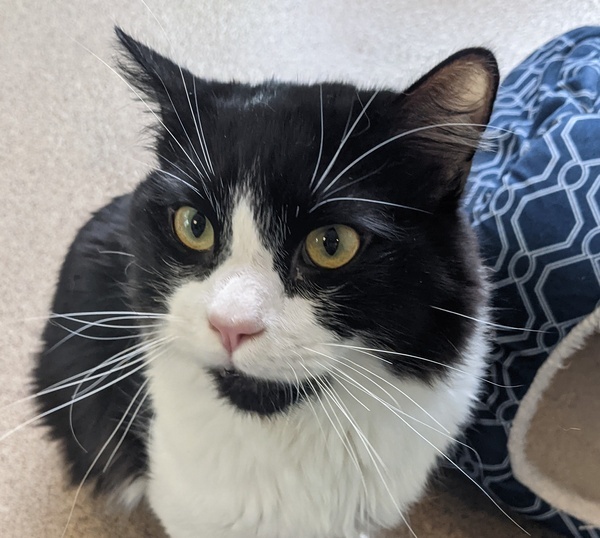 Name: Panda
Species: Cat
Location: East Bay Spca Oakland Adoption Center, 8323 Baldwin Street, Oakland, CA
Age, Size, Sex, Breed: Young, Small, Male, Domestic Long Hair
Description: "Hello, my name is Panda! I am a 10 month old domestic long hair black and white. I'm half of…" Learn more
---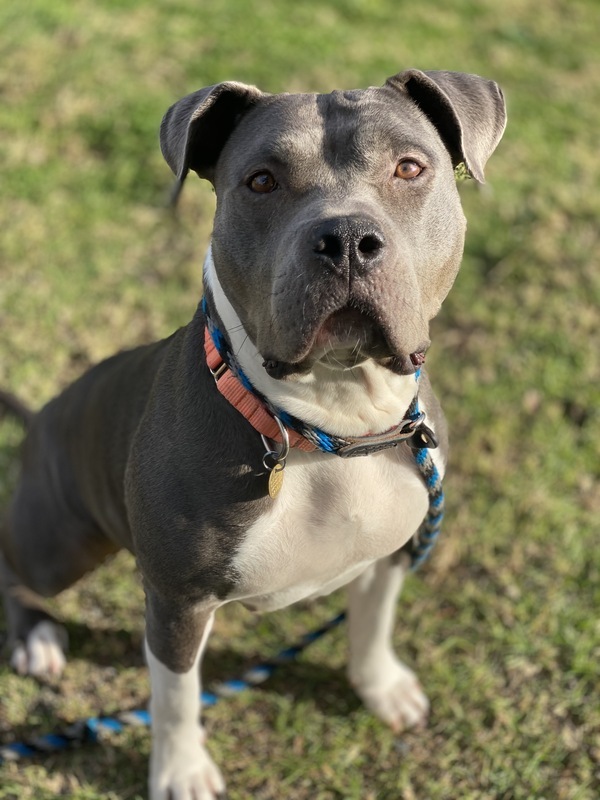 Name: Queenie
Species: Dog
Location: East Bay Spca Oakland Adoption Center, 8323 Baldwin Street, Oakland, CA
Age, Size, Sex, Breed: Adult, Large, Female, Pit Bull Terrier
Description: "Queenie is an American Pit Bull weighing 67 lbs and estimated to be 5 years old. She is a beautifully…" Learn more
---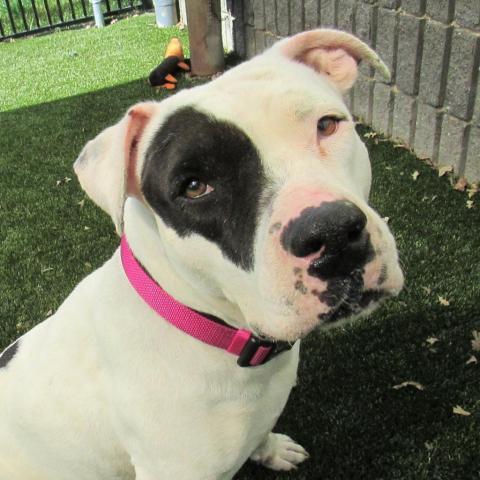 Name: Roxanne – ECAS
Species: Dog
Location: Tri Valley Animal Rescue, PO Box 11143, Pleasanton, CA
Age, Size, Sex, Breed: Senior, Medium, Female, Pit Bull Terrier
Description: "My name is Roxanne. I'm a female, white and black Pit Bull type mix. I'm approximately 8 years old, and…" Learn more
---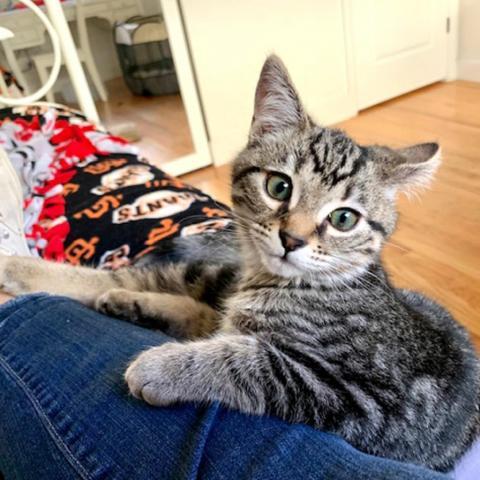 Name: ELLIOTT
Species: Cat
Location: Tri Valley Animal Rescue, PO Box 11143, Pleasanton, CA
Age, Size, Sex, Breed: Young, Medium, Male, Domestic Short Hair
Description: "My name is Elliot and I would love to be adopted with my sister Inez. We are currently in a…" Learn more
---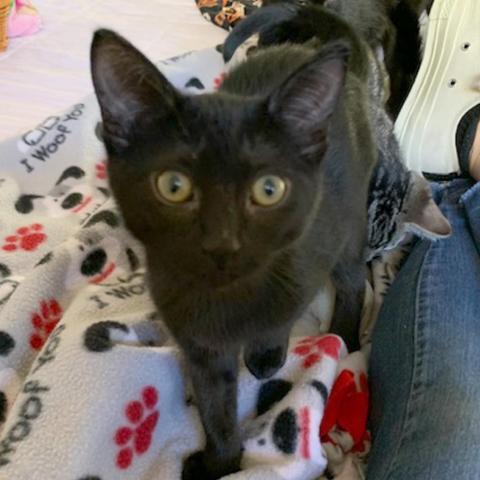 Name: INEZ
Species: Cat
Location: Tri Valley Animal Rescue, PO Box 11143, Pleasanton, CA
Age, Size, Sex, Breed: Young, Small, Female, Domestic Short Hair
Description: "My name is Inez and I would love to be adopted with my brother Elliot. We are currently in a…" Learn more
---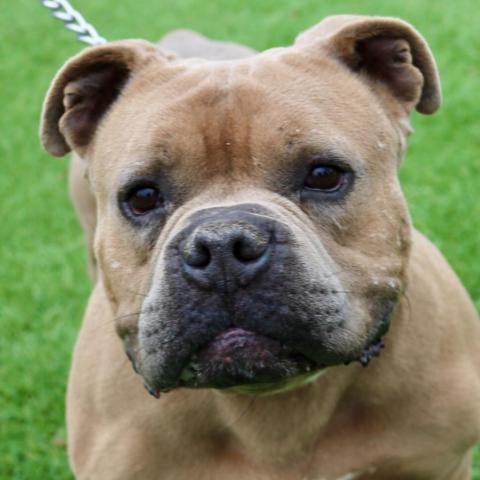 Name: Johnny – ECAS
Species: Dog
Location: Tri Valley Animal Rescue, PO Box 11143, Pleasanton, CA
Age, Size, Sex, Breed: Adult, Medium, Male, Pit Bull Terrier
Description: "My name is Johnny. I'm a male, tan and white Pit Bull type mix, and I currently weigh 48.6 lbs…." Learn more
---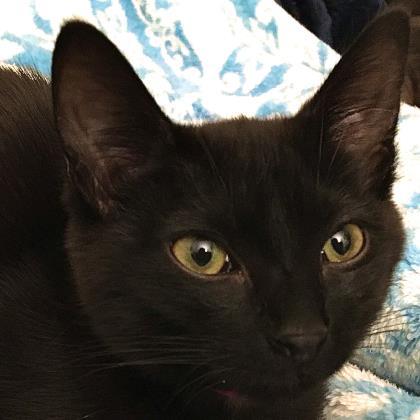 Name: La Croix
Species: Cat
Location: Pleasanton Valley Humane Society, 3670 Nevada Street, Pleasanton, CA
Age, Size, Sex, Breed: Baby, Medium, Female, Domestic Short Hair
Description: "La Croix is just the sweetest and most attentive kitten in her litter. She loves to follow her people around…" Learn more
---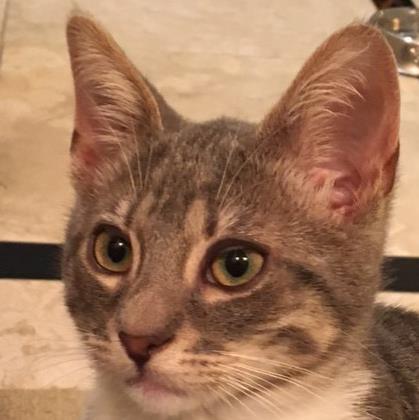 Name: Crockett
Species: Cat
Location: Pleasanton Valley Humane Society, 3670 Nevada Street, Pleasanton, CA
Age, Size, Sex, Breed: Baby, Medium, Male, Domestic Short Hair
Description: "Crockett is always ready for fun. He loves people and is happy to join in any activities. First at the…" Learn more
---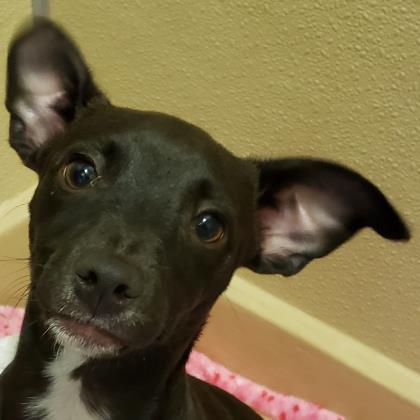 Name: Jester
Species: Dog
Location: Pleasanton Valley Humane Society, 3670 Nevada Street, Pleasanton, CA
Age, Size, Sex, Breed: Baby, Small, Male, Mixed Breed
Description: "Jester was transferred to Valley Humane on 2/11 from Stockton Animal Services. He had been found stray. Jester weighs 11.65…" Learn more
---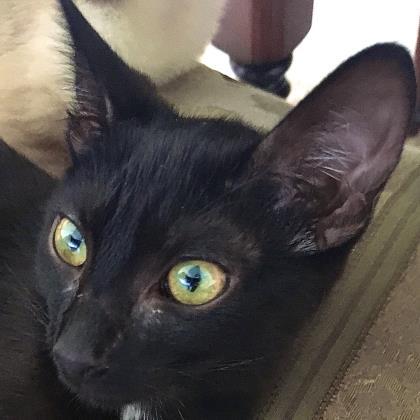 Name: Bubly
Species: Cat
Location: Pleasanton Valley Humane Society, 3670 Nevada Street, Pleasanton, CA
Age, Size, Sex, Breed: Baby, Medium, Female, Domestic Short Hair
Description: "Bubly is a sweet girl with the most unique and distinct fur; she has a white patch of fur on…" Learn more
---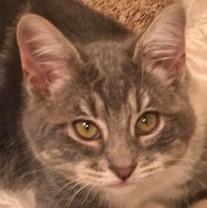 Name: Tubbs
Species: Cat
Location: Pleasanton Valley Humane Society, 3670 Nevada Street, Pleasanton, CA
Age, Size, Sex, Breed: Baby, Medium, Male, Domestic Short Hair
Description: "Isn't Tubbs handsome with his chubby little face and unique grey and white coloring? And just wait until you touch…" Learn more
---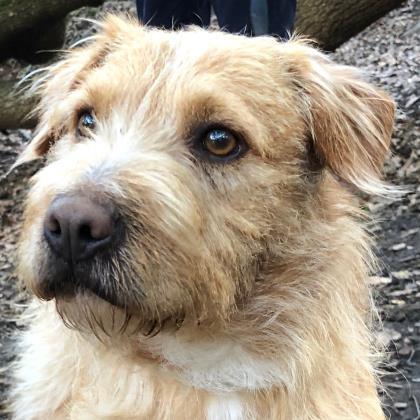 Name: Graham
Species: Dog
Location: Pleasanton Valley Humane Society, 3670 Nevada Street, Pleasanton, CA
Age, Size, Sex, Breed: Young, Medium, Male, Mixed Breed
Description: "DUE TO VOLUME OF INQUIRIES, WE ARE NO LONGER ACCEPTING APPLICATIONS FOR THIS DOG Graham was transferred to Valley Humane…" Learn more
---