Do you want to add a new member to your family and do something good for the world at the same time? Perhaps it's the right time to adopt a pet! During the ongoing COVID-19 pandemic, many facilities are still working to fulfill adoptions.
In the search for your new family pet, consider beginning at a local adoption center like Montgomery County Animal Shelter, where A350244 the dog is waiting patiently. If you aren't sure if you have time to take care of a pet year round, many shelters also offer opportunities to foster pets until they are placed.
Need some help in your search? Patch and Petfinder have you covered. We put together a list each week of all the pets recently put up for adoption in your area. If you're a dog person, you might like Shelby, a Labrador Retriever up for adoption. Or if cats are more your thing, there are several great cats available, too. Click on any listing for more information, or to start the adoption process.
Editor's note: This list was automatically generated using data compiled by Petfinder. Please report any errors or other feedback to [email protected]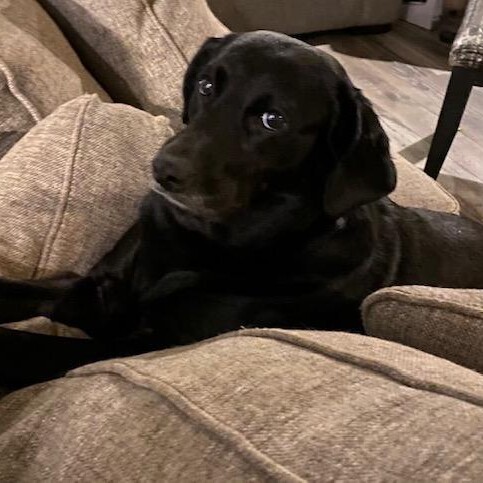 Name: Shelby
Species: Dog
Location: Snarr Northeast, conroe, TX
Age, Size, Sex, Breed: Adult, Medium, Female, Labrador Retriever
Good With: Kids and dogs
Description: "****Please do not message the rescue asking if this dog is still available; if a dog/puppy is still listed on…" Learn more
---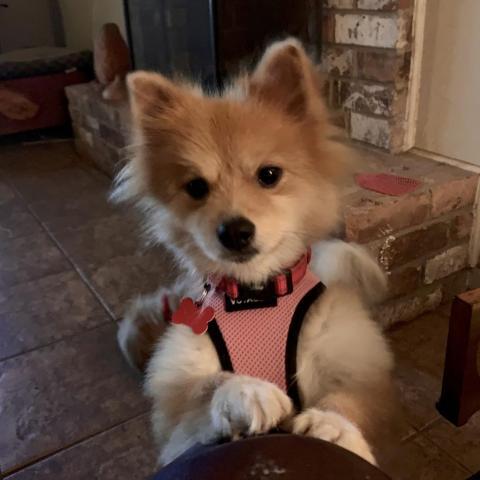 Name: Jackie
Species: Dog
Location: Recycled Poms Houston, Conroe, TX
Age, Size, Sex, Breed: Senior, Small, Female, Pomeranian
Description: "Meet Jackie! This precious girl is 7-years-old and 15 pounds. She is slightly overweight and will need a diet and…" Learn more
---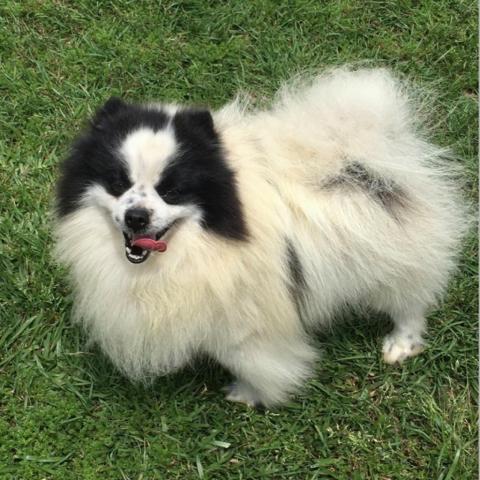 Name: Pepper
Species: Dog
Location: Recycled Poms Houston, Conroe, TX
Age, Size, Sex, Breed: Adult, Small, Male, Pomeranian
Description: "Meet Pepper! This fluffy guy is 4-years-old and 13 pounds. He has a huge triple coat that makes him appear…" Learn more
---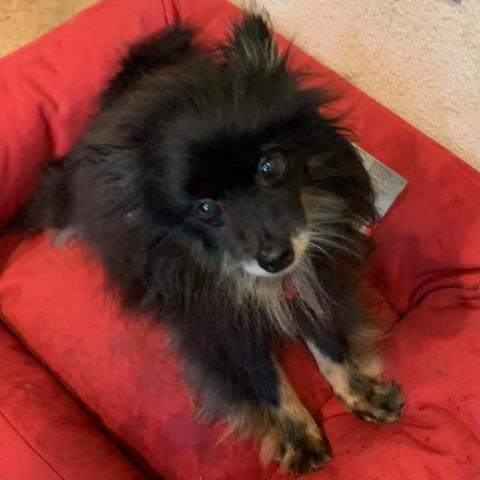 Name: Peggy
Species: Dog
Location: Recycled Poms Houston, Conroe, TX
Age, Size, Sex, Breed: Senior, Small, Female, Pomeranian
Description: "Meet Peggy! This sweet girl is 8-years-old and 11 pounds. Peggy is a special girl that is recovering from being…" Learn more
---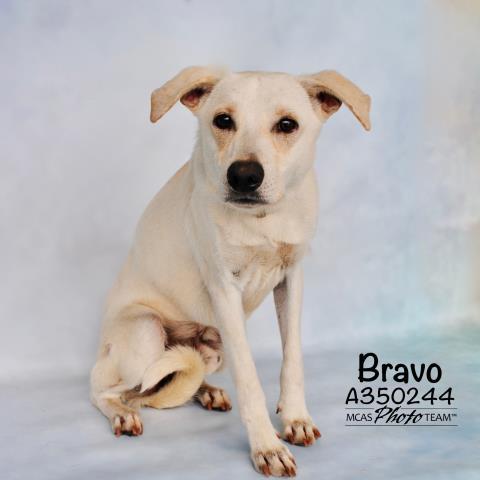 Name: A350244
Species: Dog
Location: Montgomery County Animal Shelter, 8535 State Highway 242, Conroe, TX
Age, Size, Sex, Breed: Young, Medium, Male, Labrador Retriever Mixed Breed Mix
---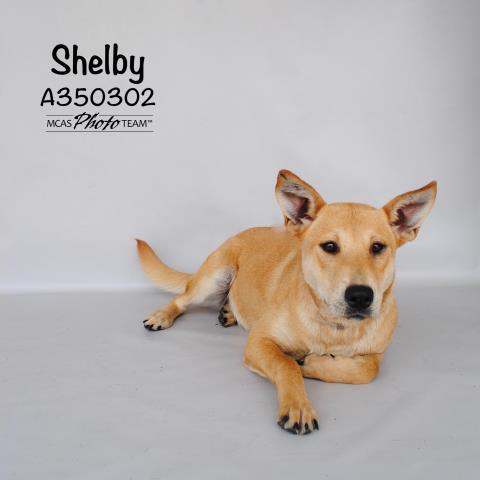 Name: SHELBY
Species: Dog
Location: Montgomery County Animal Shelter, 8535 State Highway 242, Conroe, TX
Age, Size, Sex, Breed: Young, Medium, Female, Labrador Retriever Mixed Breed Mix
---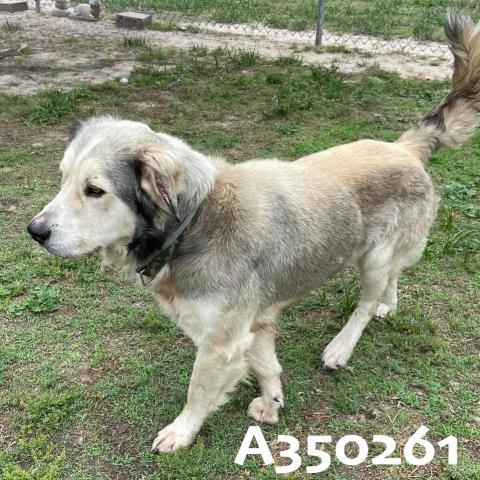 Name: MURPHY
Species: Dog
Location: Montgomery County Animal Shelter, 8535 State Highway 242, Conroe, TX
Age, Size, Sex, Breed: Young, Large, Male, Husky Mixed Breed Mix
---
Name: DUKE
Species: Dog
Location: Montgomery County Animal Shelter, 8535 State Highway 242, Conroe, TX
Age, Size, Sex, Breed: Young, Large, Male, German Shepherd Dog Mixed Breed Mix
---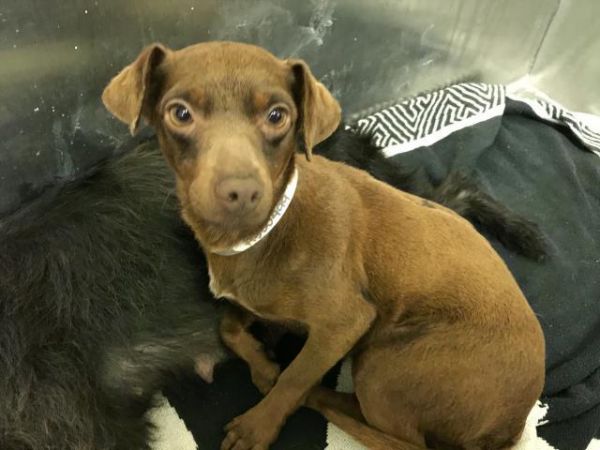 Name: A350499
Species: Dog
Location: Montgomery County Animal Shelter, 8535 State Highway 242, Conroe, TX
Age, Size, Sex, Breed: Adult, Small, Female, Miniature Pinscher Chihuahua Mix
---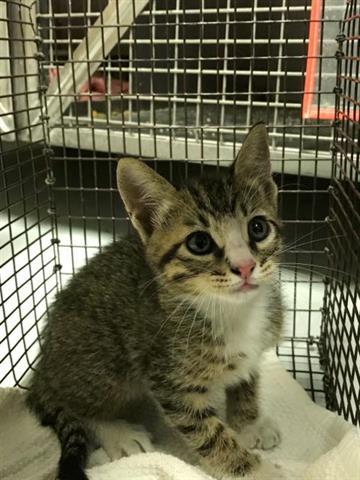 Name: A350799
Species: Cat
Location: Montgomery County Animal Shelter, 8535 State Highway 242, Conroe, TX
Age, Size, Sex, Breed: Baby, Small, Male, Domestic Short Hair
---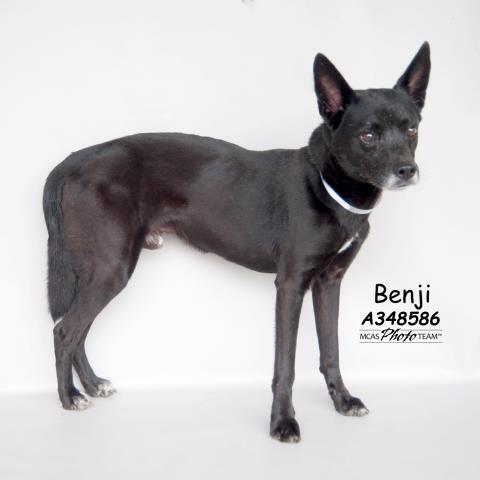 Name: A348586
Species: Dog
Location: Montgomery County Animal Shelter, 8535 State Highway 242, Conroe, TX
Age, Size, Sex, Breed: Adult, Medium, Male, Basenji Mixed Breed Mix
---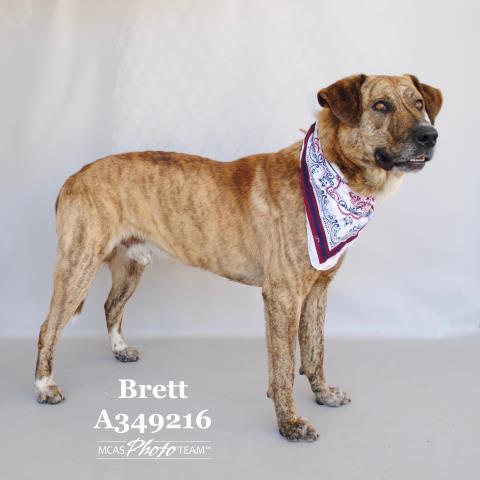 Name: BRETT
Species: Dog
Location: Montgomery County Animal Shelter, 8535 State Highway 242, Conroe, TX
Age, Size, Sex, Breed: Young, Large, Male, Plott Hound Mixed Breed Mix
---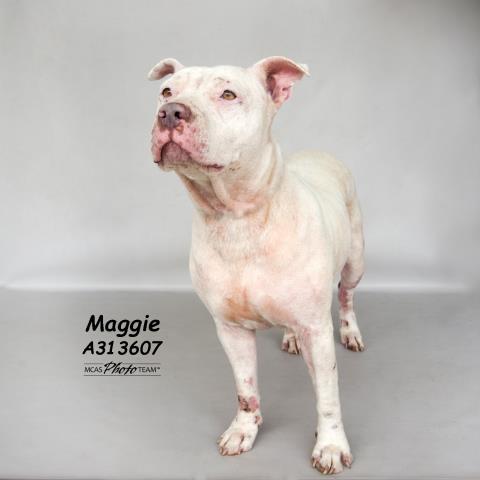 Name: MAGGIE
Species: Dog
Location: Montgomery County Animal Shelter, 8535 State Highway 242, Conroe, TX
Age, Size, Sex, Breed: Adult, Medium, Female, Pit Bull Terrier Mixed Breed Mix
---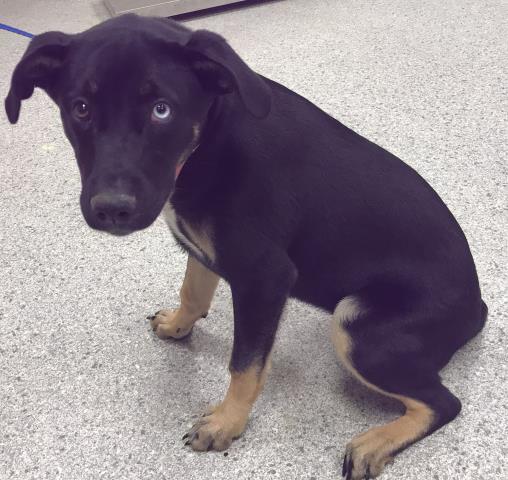 Name: FAITH
Species: Dog
Location: Montgomery County Animal Shelter, 8535 State Highway 242, Conroe, TX
Age, Size, Sex, Breed: Baby, Medium, Female, German Shepherd Dog Mixed Breed Mix
---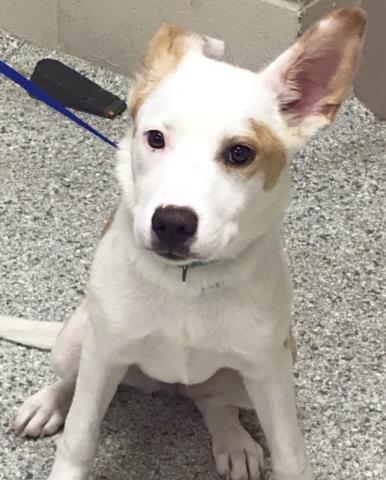 Name: LUNA
Species: Dog
Location: Montgomery County Animal Shelter, 8535 State Highway 242, Conroe, TX
Age, Size, Sex, Breed: Baby, Small, Female, Anatolian Shepherd Mixed Breed Mix
---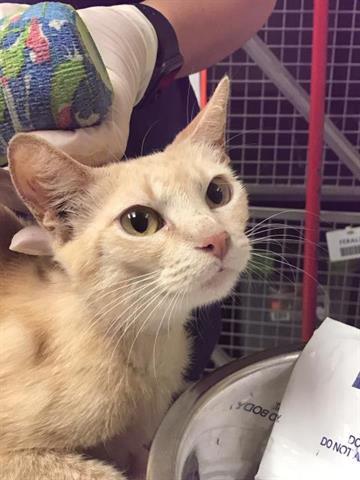 Name: SUMMER
Species: Cat
Location: Montgomery County Animal Shelter, 8535 State Highway 242, Conroe, TX
Age, Size, Sex, Breed: Adult, Small, Female, Domestic Short Hair
---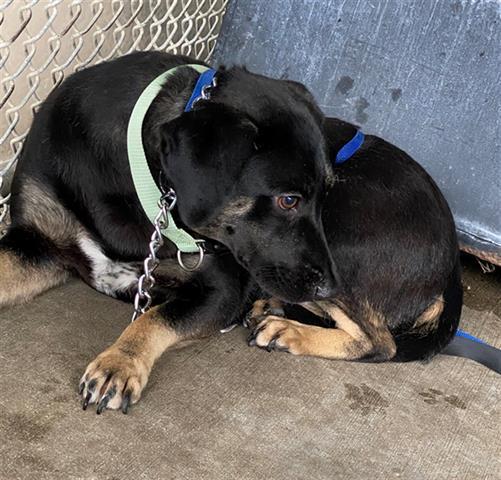 Name: APRICOT
Species: Dog
Location: Montgomery County Animal Shelter, 8535 State Highway 242, Conroe, TX
Age, Size, Sex, Breed: Young, Medium, Female, Rottweiler Mixed Breed Mix
---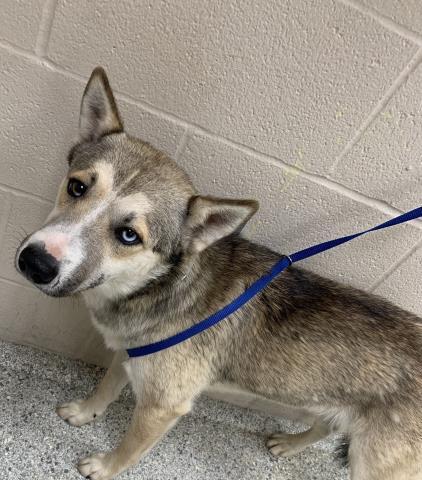 Name: KOBE
Species: Dog
Location: Montgomery County Animal Shelter, 8535 State Highway 242, Conroe, TX
Age, Size, Sex, Breed: Young, Medium, Male, German Shepherd Dog Husky Mix
---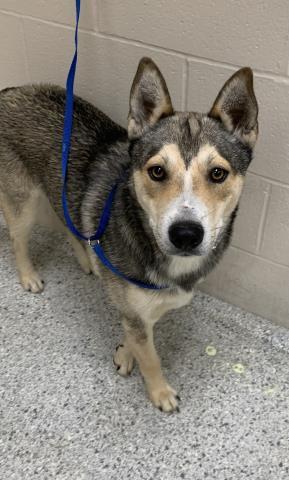 Name: SIMBA
Species: Dog
Location: Montgomery County Animal Shelter, 8535 State Highway 242, Conroe, TX
Age, Size, Sex, Breed: Young, Medium, Male, German Shepherd Dog Husky Mix
---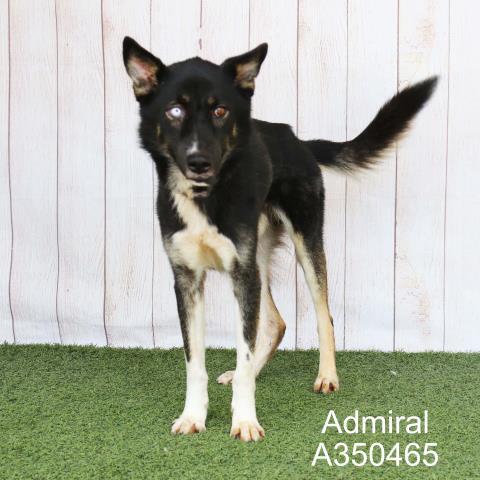 Name: A350465
Species: Dog
Location: Montgomery County Animal Shelter, 8535 State Highway 242, Conroe, TX
Age, Size, Sex, Breed: Young, Medium, Male, German Shepherd Dog Mixed Breed Mix
---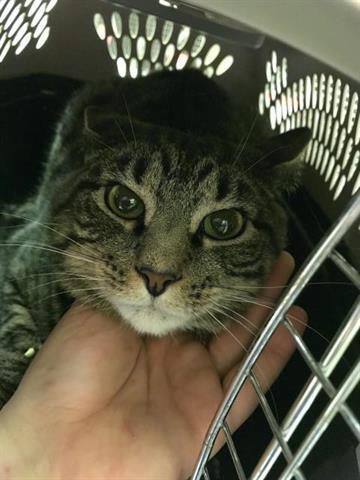 Name: ARYA
Species: Cat
Location: Montgomery County Animal Shelter, 8535 State Highway 242, Conroe, TX
Age, Size, Sex, Breed: Young, Medium, Female, Domestic Short Hair
---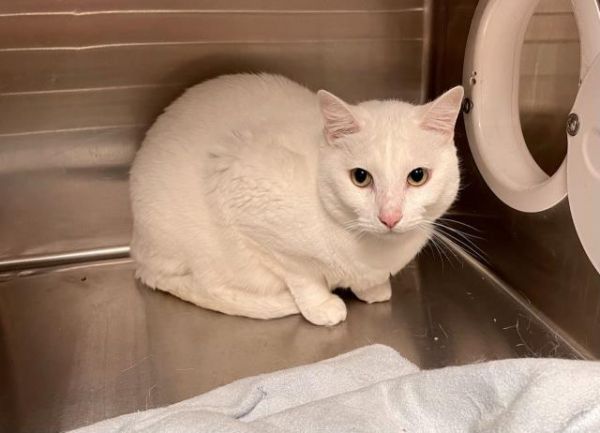 Name: LOUIE
Species: Cat
Location: Montgomery County Animal Shelter, 8535 State Highway 242, Conroe, TX
Age, Size, Sex, Breed: Adult, Medium, Male, Domestic Short Hair
---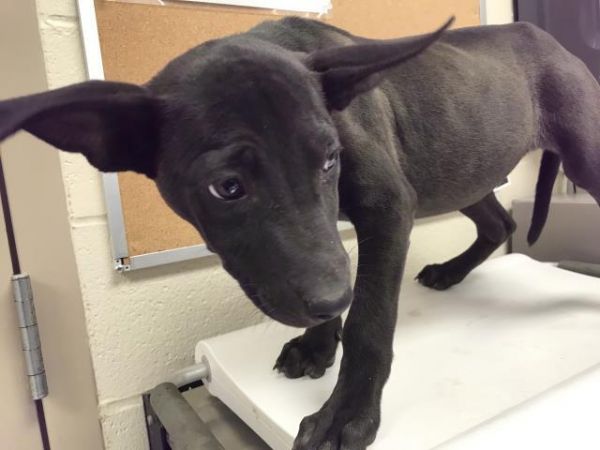 Name: FAUNA
Species: Dog
Location: Montgomery County Animal Shelter, 8535 State Highway 242, Conroe, TX
Age, Size, Sex, Breed: Baby, Small, Female, Labrador Retriever Mixed Breed Mix
---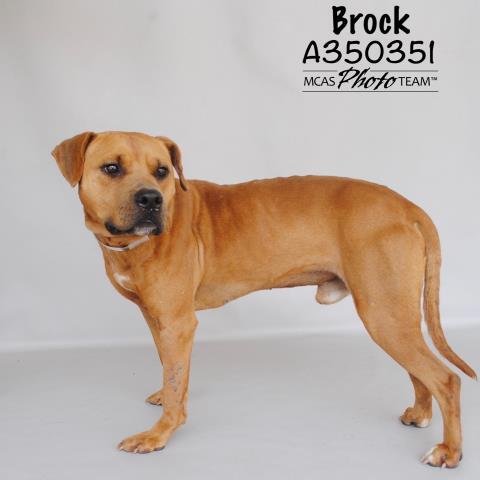 Name: A350351
Species: Dog
Location: Montgomery County Animal Shelter, 8535 State Highway 242, Conroe, TX
Age, Size, Sex, Breed: Young, Medium, Male, Pit Bull Terrier Mixed Breed Mix
---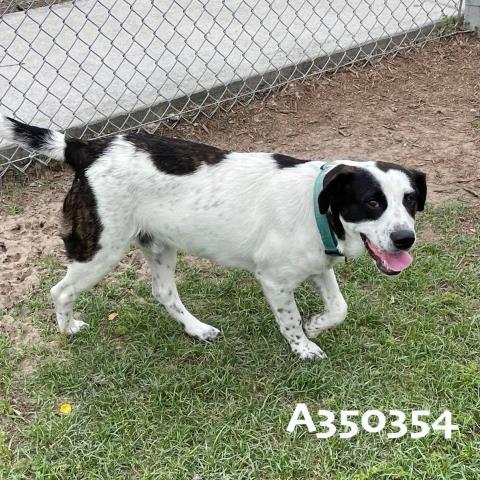 Name: SCOUT
Species: Dog
Location: Montgomery County Animal Shelter, 8535 State Highway 242, Conroe, TX
Age, Size, Sex, Breed: Baby, Medium, Male, Staffordshire Bull Terrier Mixed Breed Mix
---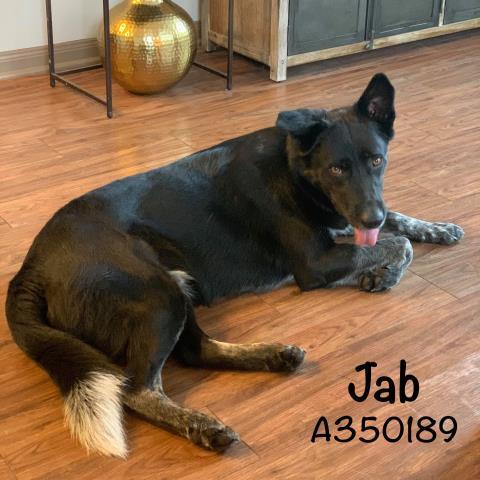 Name: JAB
Species: Dog
Location: Montgomery County Animal Shelter, 8535 State Highway 242, Conroe, TX
Age, Size, Sex, Breed: Young, Medium, Male, German Shepherd Dog
---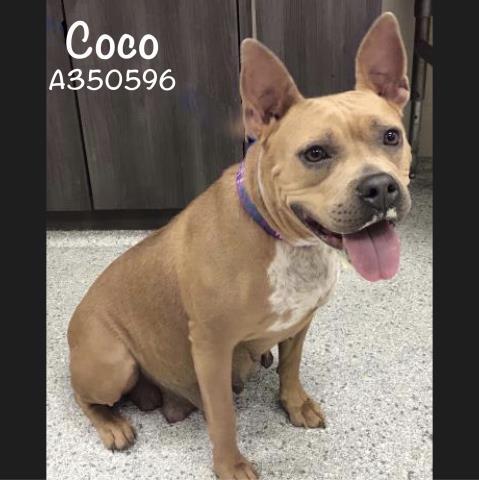 Name: COCO
Species: Dog
Location: Montgomery County Animal Shelter, 8535 State Highway 242, Conroe, TX
Age, Size, Sex, Breed: Adult, Medium, Female, Staffordshire Bull Terrier
---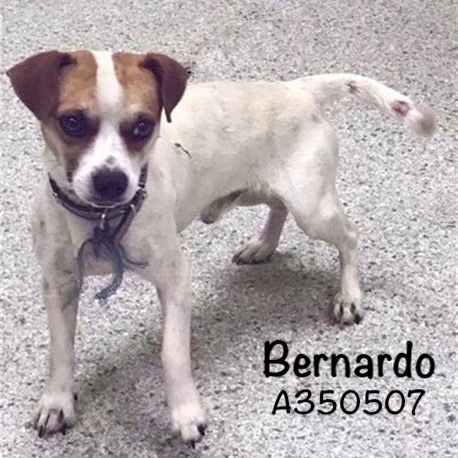 Name: BERNARDO
Species: Dog
Location: Montgomery County Animal Shelter, 8535 State Highway 242, Conroe, TX
Age, Size, Sex, Breed: Young, Medium, Male, Chihuahua Mixed Breed Mix
---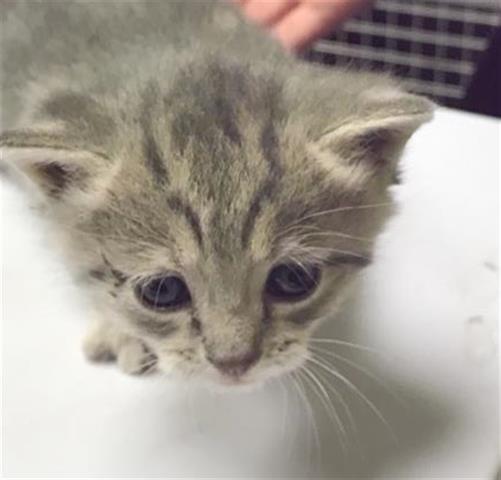 Name: SIREN
Species: Cat
Location: Montgomery County Animal Shelter, 8535 State Highway 242, Conroe, TX
Age, Size, Sex, Breed: Baby, Small, Female, Domestic Short Hair
---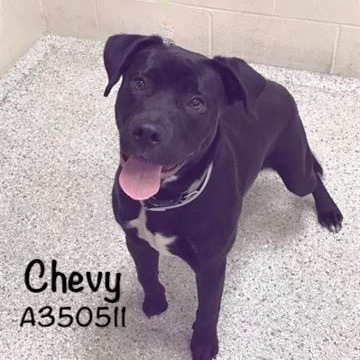 Name: CHEVY
Species: Dog
Location: Montgomery County Animal Shelter, 8535 State Highway 242, Conroe, TX
Age, Size, Sex, Breed: Young, Medium, Male, Pit Bull Terrier
---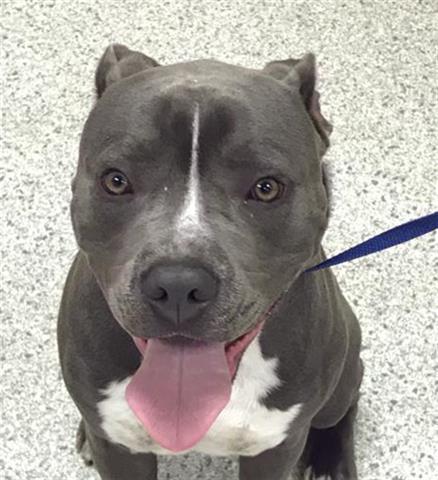 Name: A350519
Species: Dog
Location: Montgomery County Animal Shelter, 8535 State Highway 242, Conroe, TX
Age, Size, Sex, Breed: Young, Medium, Male, Staffordshire Bull Terrier
---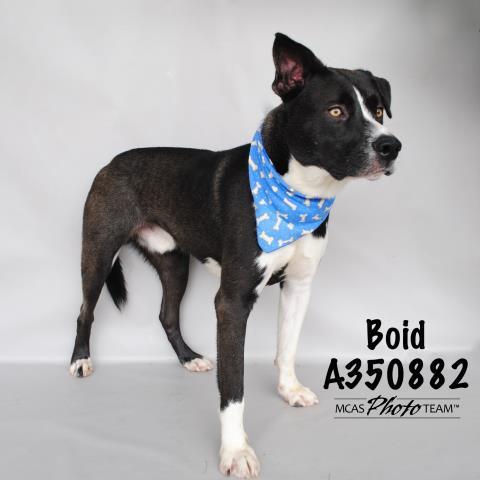 Name: BEAUTIFUL BOID
Species: Dog
Location: Montgomery County Animal Shelter, 8535 State Highway 242, Conroe, TX
Age, Size, Sex, Breed: Adult, Medium, Male, Labrador Retriever
---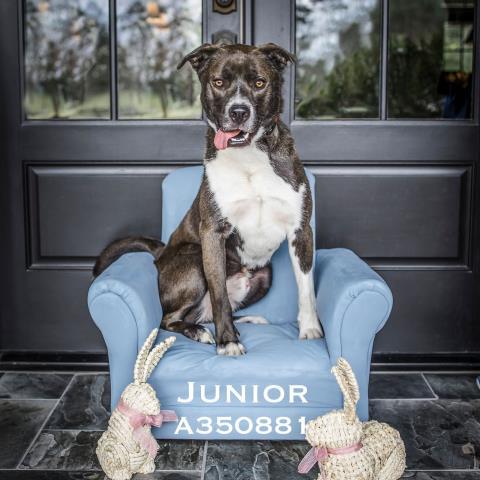 Name: JUNIOR
Species: Dog
Location: Montgomery County Animal Shelter, 8535 State Highway 242, Conroe, TX
Age, Size, Sex, Breed: Adult, Medium, Male, Labrador Retriever
---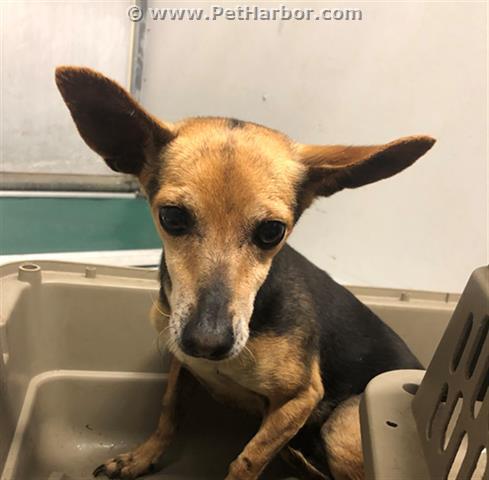 Name: FENDI
Species: Dog
Location: Montgomery County Animal Shelter, 8535 State Highway 242, Conroe, TX
Age, Size, Sex, Breed: Senior, Small, Female, Miniature Pinscher Dachshund Mix
---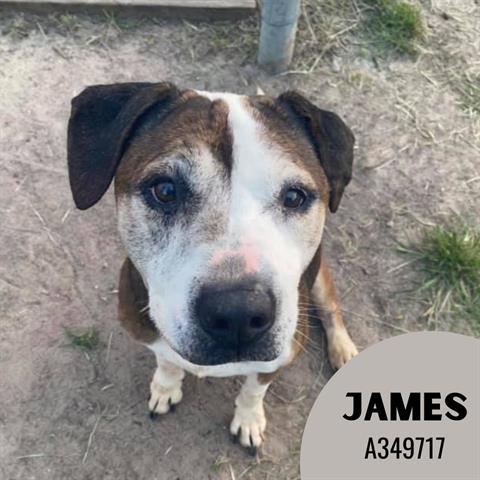 Name: JAMES
Species: Dog
Location: Montgomery County Animal Shelter, 8535 State Highway 242, Conroe, TX
Age, Size, Sex, Breed: Adult, Medium, Male, Pit Bull Terrier Mixed Breed Mix
---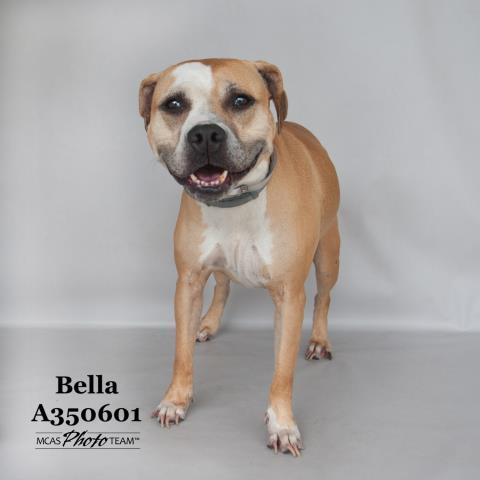 Name: BELLA
Species: Dog
Location: Montgomery County Animal Shelter, 8535 State Highway 242, Conroe, TX
Age, Size, Sex, Breed: Senior, Medium, Female, Labrador Retriever Mastiff Mix
---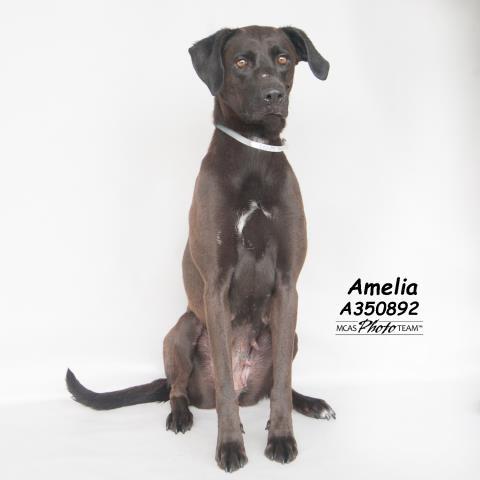 Name: AMELIA
Species: Dog
Location: Montgomery County Animal Shelter, 8535 State Highway 242, Conroe, TX
Age, Size, Sex, Breed: Adult, Medium, Female, Boxer Catahoula Leopard Dog Mix
---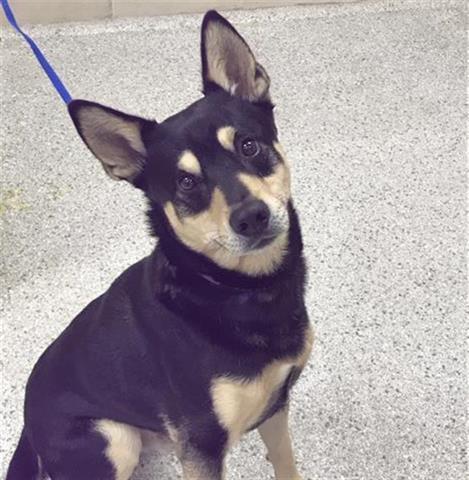 Name: MATTIS
Species: Dog
Location: Montgomery County Animal Shelter, 8535 State Highway 242, Conroe, TX
Age, Size, Sex, Breed: Adult, Medium, Male, German Shepherd Dog Mixed Breed Mix
---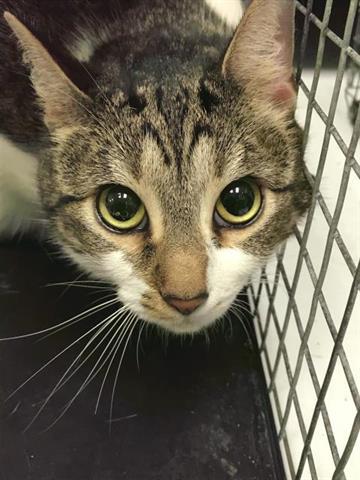 Name: KELSEY
Species: Cat
Location: Montgomery County Animal Shelter, 8535 State Highway 242, Conroe, TX
Age, Size, Sex, Breed: Young, Medium, Female, Domestic Short Hair
---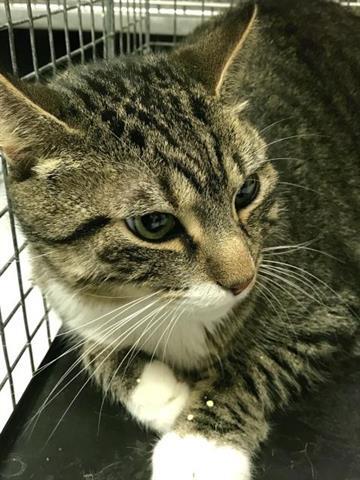 Name: SONIC
Species: Cat
Location: Montgomery County Animal Shelter, 8535 State Highway 242, Conroe, TX
Age, Size, Sex, Breed: Young, Medium, Male, Domestic Short Hair
---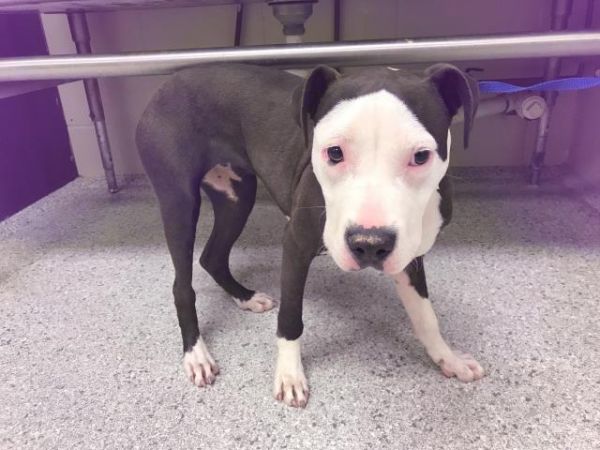 Name: ROXY
Species: Dog
Location: Montgomery County Animal Shelter, 8535 State Highway 242, Conroe, TX
Age, Size, Sex, Breed: Young, Medium, Female, Staffordshire Bull Terrier Mixed Breed Mix
---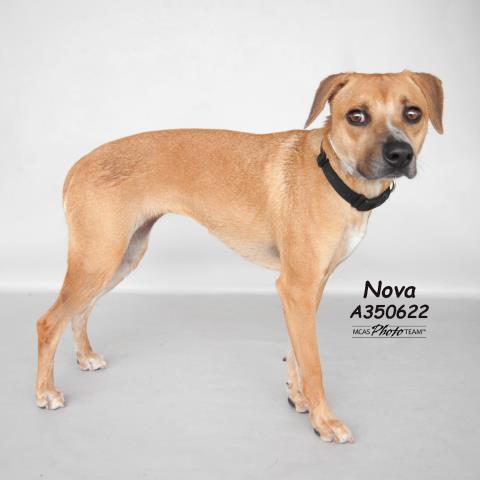 Name: NOVA
Species: Dog
Location: Montgomery County Animal Shelter, 8535 State Highway 242, Conroe, TX
Age, Size, Sex, Breed: Young, Medium, Female, Toy Fox Terrier German Shepherd Dog Mix
---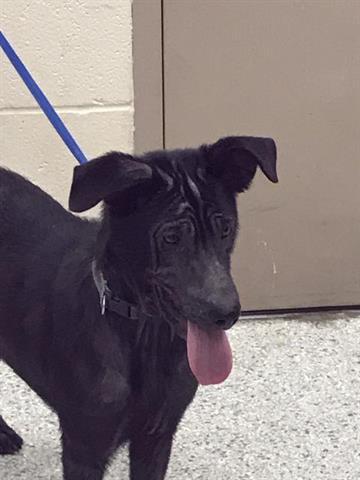 Name: A350621
Species: Dog
Location: Montgomery County Animal Shelter, 8535 State Highway 242, Conroe, TX
Age, Size, Sex, Breed: Young, Medium, Female, Labrador Retriever Mixed Breed Mix
---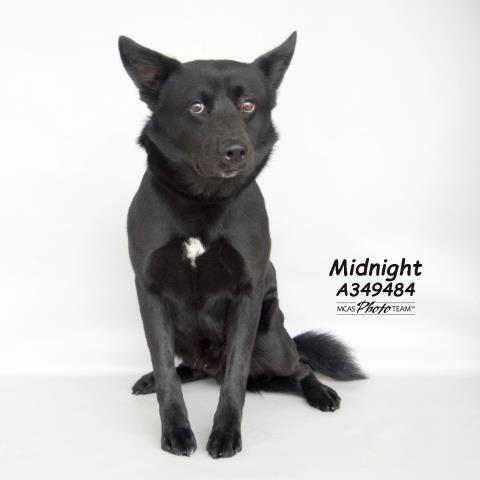 Name: MIDNIGHT
Species: Dog
Location: Montgomery County Animal Shelter, 8535 State Highway 242, Conroe, TX
Age, Size, Sex, Breed: Young, Medium, Male, Labrador Retriever Mixed Breed Mix
---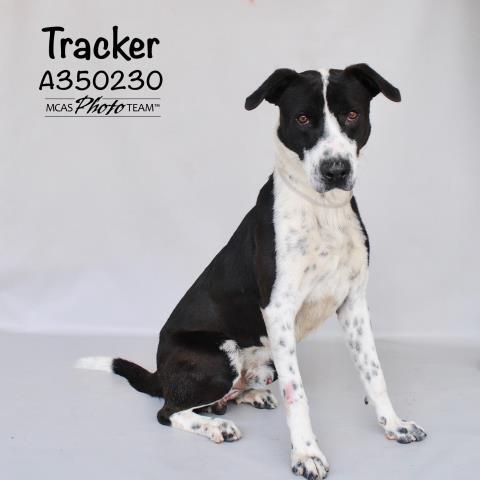 Name: TRACKER
Species: Dog
Location: Montgomery County Animal Shelter, 8535 State Highway 242, Conroe, TX
Age, Size, Sex, Breed: Young, Medium, Male, Labrador Retriever Mixed Breed Mix
---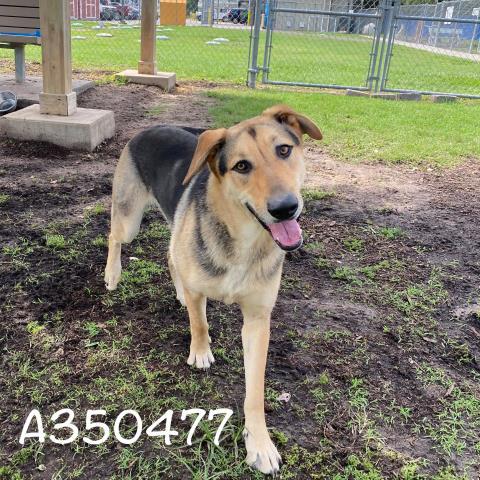 Name: A350477
Species: Dog
Location: Montgomery County Animal Shelter, 8535 State Highway 242, Conroe, TX
Age, Size, Sex, Breed: Young, Large, Male, German Shepherd Dog Mixed Breed Mix
---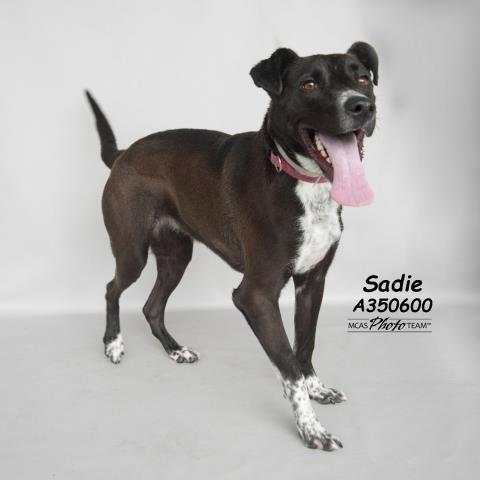 Name: SADIE
Species: Dog
Location: Montgomery County Animal Shelter, 8535 State Highway 242, Conroe, TX
Age, Size, Sex, Breed: Adult, Medium, Female, Australian Cattle Dog / Blue Heeler Labrador Retriever Mix
---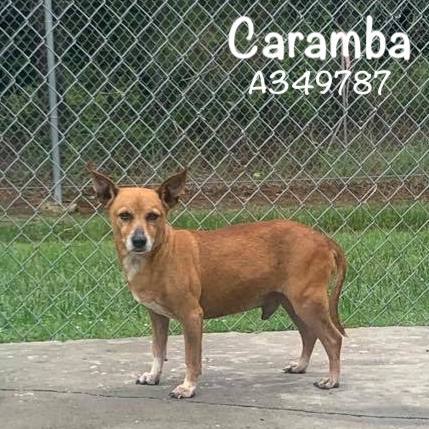 Name: CARAMBA
Species: Dog
Location: Montgomery County Animal Shelter, 8535 State Highway 242, Conroe, TX
Age, Size, Sex, Breed: Adult, Small, Male, Chihuahua Mixed Breed Mix
---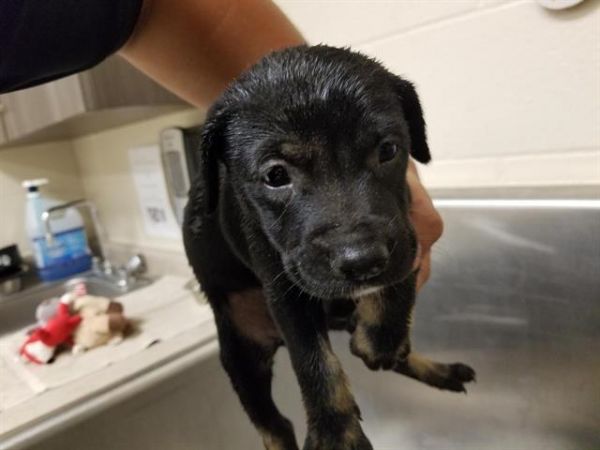 Name: A350771
Species: Dog
Location: Montgomery County Animal Shelter, 8535 State Highway 242, Conroe, TX
Age, Size, Sex, Breed: Baby, Small, Male, Labrador Retriever Mixed Breed Mix
---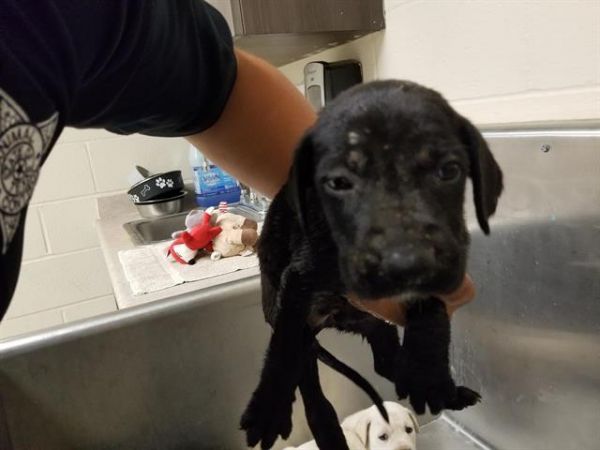 Name: A350770
Species: Dog
Location: Montgomery County Animal Shelter, 8535 State Highway 242, Conroe, TX
Age, Size, Sex, Breed: Baby, Small, Male, Labrador Retriever Mixed Breed Mix
---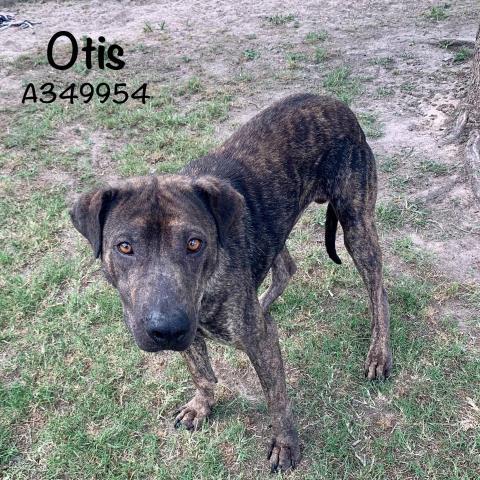 Name: OTIS
Species: Dog
Location: Montgomery County Animal Shelter, 8535 State Highway 242, Conroe, TX
Age, Size, Sex, Breed: Adult, Large, Male, Labrador Retriever Mixed Breed Mix
---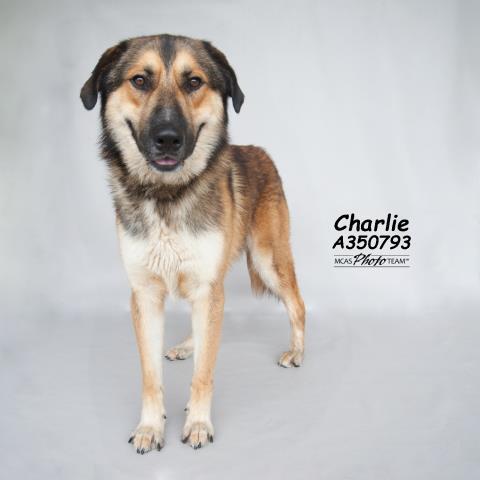 Name: CHARLIE
Species: Dog
Location: Montgomery County Animal Shelter, 8535 State Highway 242, Conroe, TX
Age, Size, Sex, Breed: Adult, Large, Male, German Shepherd Dog Mixed Breed Mix
---
Name: A349688
Species: Cat
Location: Montgomery County Animal Shelter, 8535 State Highway 242, Conroe, TX
Age, Size, Sex, Breed: Baby, Small, Female, Domestic Short Hair
---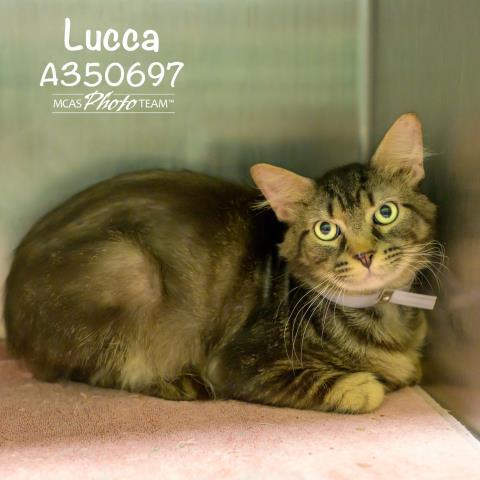 Name: A350697
Species: Cat
Location: Montgomery County Animal Shelter, 8535 State Highway 242, Conroe, TX
Age, Size, Sex, Breed: Young, Medium, Male, Domestic Medium Hair Domestic Short Hair Mix
---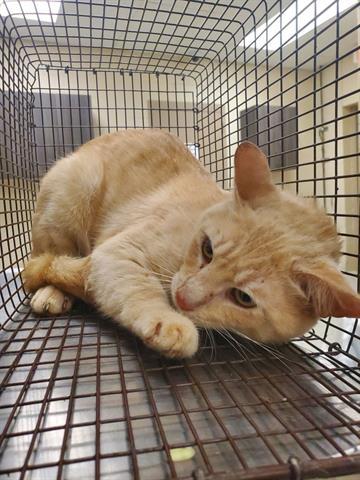 Name: A350744
Species: Cat
Location: Montgomery County Animal Shelter, 8535 State Highway 242, Conroe, TX
Age, Size, Sex, Breed: Adult, Medium, Male, Domestic Short Hair
---