Want to add to your family and give back to the Bel Air community at the same time? Adopt a dog, cat or other kind of pet from a local shelter or organization! Despite the ongoing coronavirus pandemic, many local animals are still looking for their forever homes and facilities still working to place pets with families.
In the search for your new companion, consider looking around at a local facility like The Hero Rescue Incorporated, where Aurora the dog is waiting patiently. If you aren't sure if you have time to take care of a pet year round, many shelters also offer opportunities to foster pets until they are placed in appropriate homes.
Need some help in your search? Patch and Petfinder have you covered. We put together a list each week of all the pets recently put up for adoption in your area. Whether you're a dog person, or if cats are more your thing, there are several great options available. Click on any listing for more information, or to start the adoption process.
Editor's note: This list was automatically generated using data compiled by Petfinder. Please report any errors or other feedback to [email protected]
Name: 0321-76 Cardi
Species: Cat
Location: Best Friends In Harford County Inc, P.O. Box 258, Abingdon, MD
Age, Size, Sex, Breed: Baby, Small, Female, Domestic Short Hair
---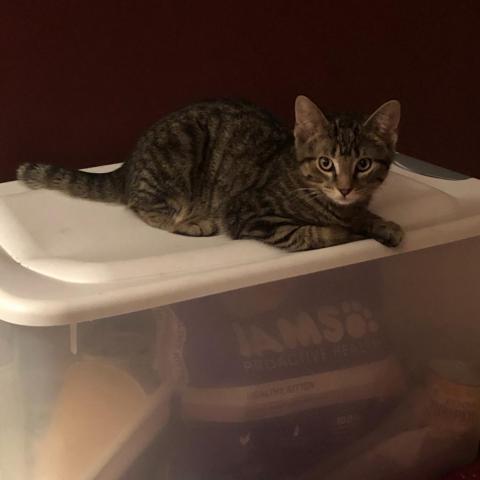 Name: 0321-75 Malone
Species: Cat
Location: Best Friends In Harford County Inc, P.O. Box 258, Abingdon, MD
Age, Size, Sex, Breed: Baby, Small, Male, Domestic Short Hair
---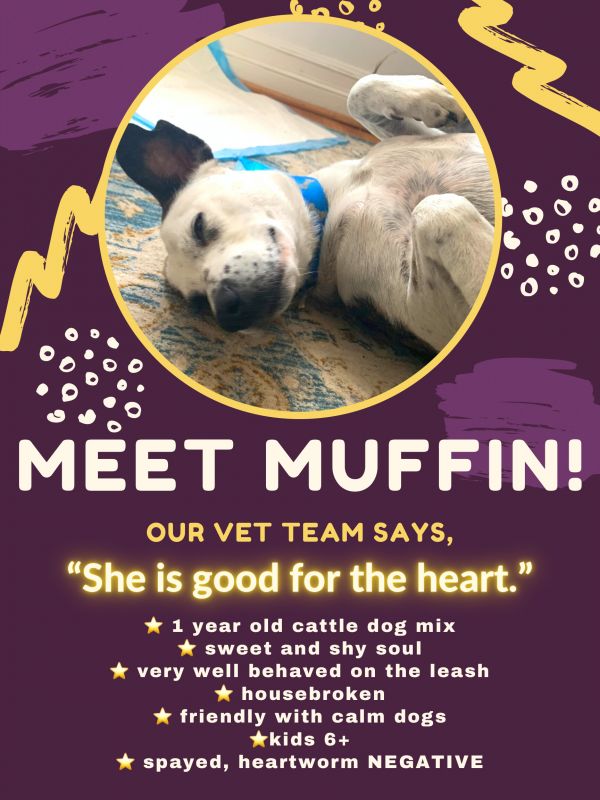 Name: Muffin
Species: Dog
Location: The Hero Rescue Incorporated, Jarrettsville, MD
Age, Size, Sex, Breed: Adult, Medium, Female, Australian Cattle Dog / Blue Heeler
Good With: Cats
Description: ""Good for the heart!" She's a sweet and shy girl who is excellent on a leash. Cat approved. She prefers…" Learn more
---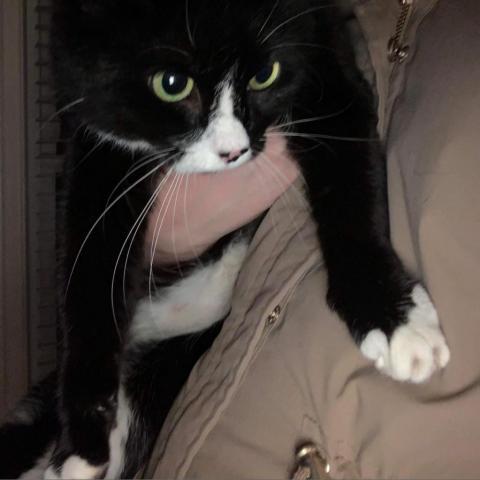 Name: Meg
Species: Cat
Location: The Hero Rescue Incorporated, Jarrettsville, MD
Age, Size, Sex, Breed: Adult, Medium, Female, Domestic Medium Hair
---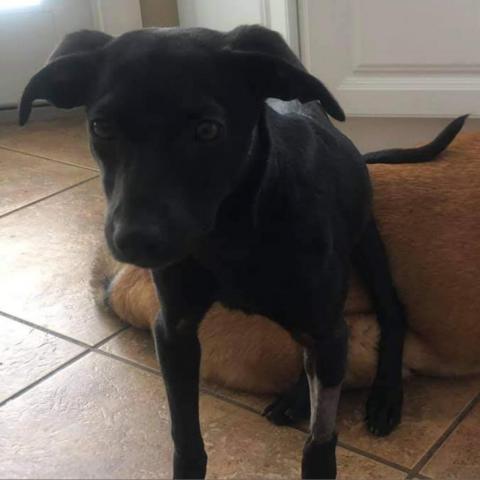 Name: Aurora
Species: Dog
Location: The Hero Rescue Incorporated, Jarrettsville, MD
Age, Size, Sex, Breed: Young, Small, Female, Mixed Breed
---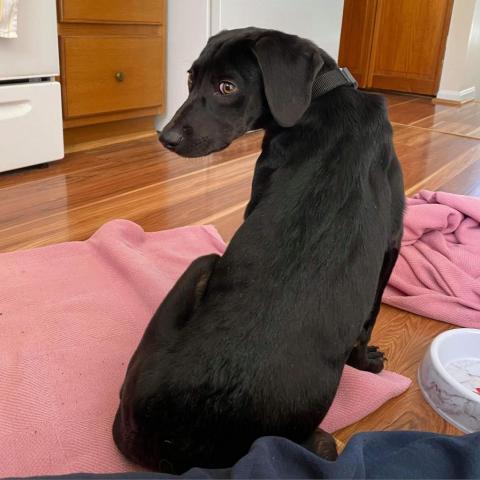 Name: Elsa
Species: Dog
Location: The Hero Rescue Incorporated, Jarrettsville, MD
Age, Size, Sex, Breed: Young, Small, Female, Mixed Breed
---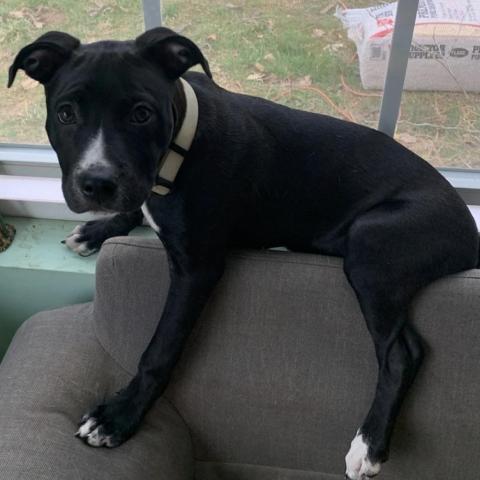 Name: Marceline "Marcy"
Species: Dog
Location: The Hero Rescue Incorporated, Jarrettsville, MD
Age, Size, Sex, Breed: Baby, Small, Female, Pit Bull Terrier
---
Name: Cheep
Species: Cat
Location: Baltimore County Animal Services, 13800 manor rd, Baldwin, MD
Age, Size, Sex, Breed: Baby, Small, Female, Domestic Short Hair
Description: "**WORKING CAT** Hi, my name is Cheep! The shelter staff are working with me currently and getting to know me…." Learn more
---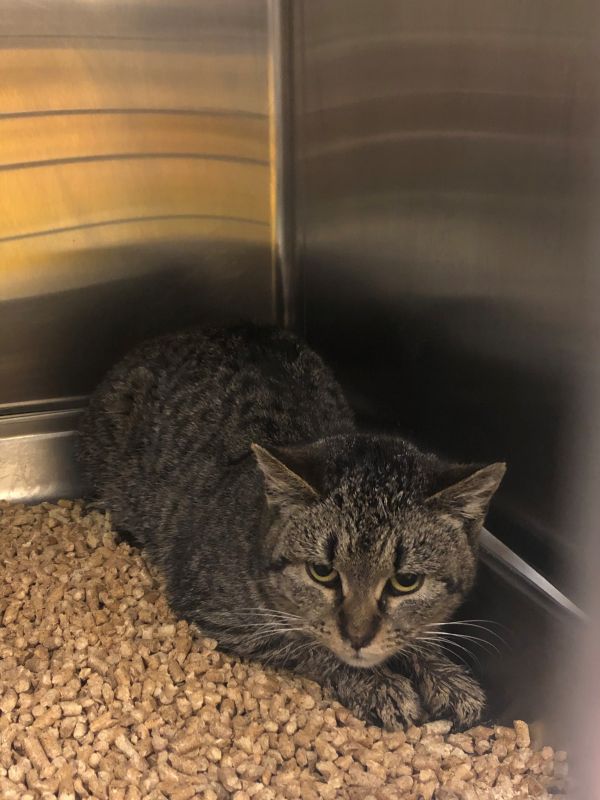 Name: Samantha
Species: Cat
Location: Baltimore County Animal Services, 13800 manor rd, Baldwin, MD
Age, Size, Sex, Breed: Young, Small, Female, Domestic Short Hair
Description: "**WORKING CAT** Hi, my name is Samantha! The shelter staff are working with me currently and getting to know me…." Learn more
---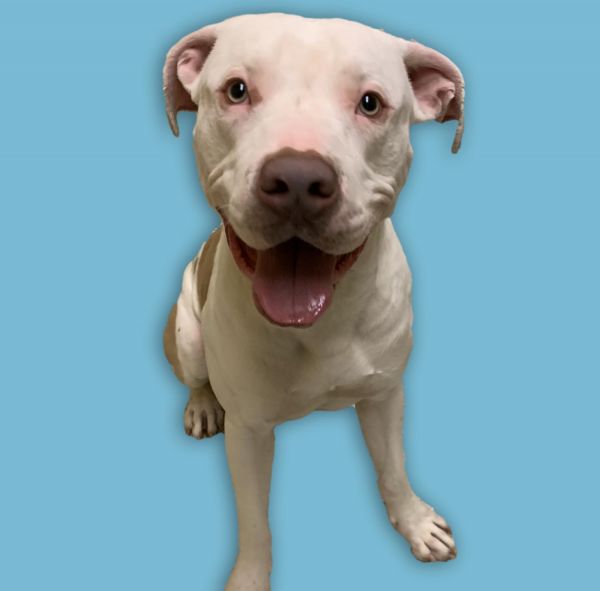 Name: Otis
Species: Dog
Location: Baltimore County Animal Services, 13800 manor rd, Baldwin, MD
Age, Size, Sex, Breed: Young, Large, Male, Pit Bull Terrier
Description: "Hi, my name is Otis. I am a sweet, playful, affectionate guy that did well during my behavior evaluation, but…" Learn more
---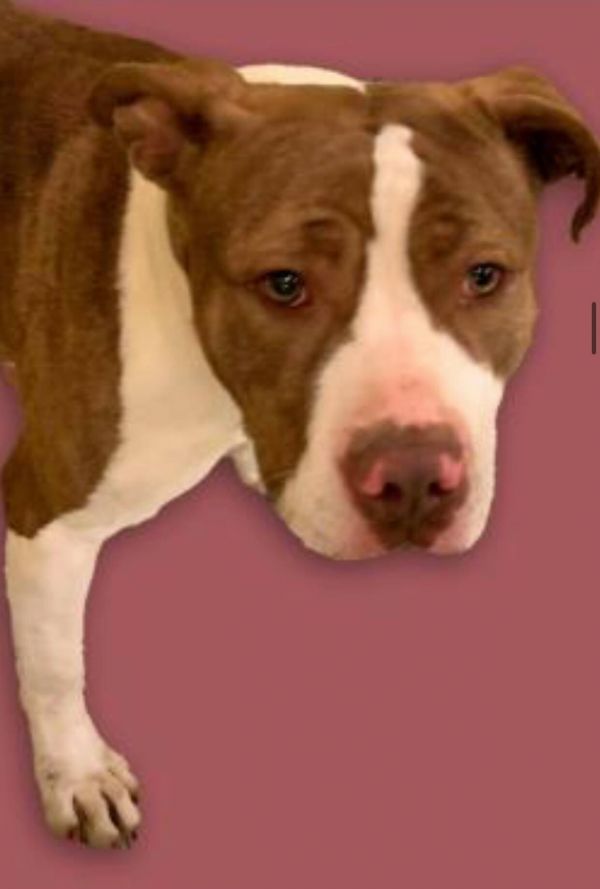 Name: Sam
Species: Dog
Location: Baltimore County Animal Services, 13800 manor rd, Baldwin, MD
Age, Size, Sex, Breed: Adult, Medium, Female, Pit Bull Terrier
Description: "Hello! My name is Sam! I arrived to the shelter as a stray so my history with kids, and other…" Learn more
---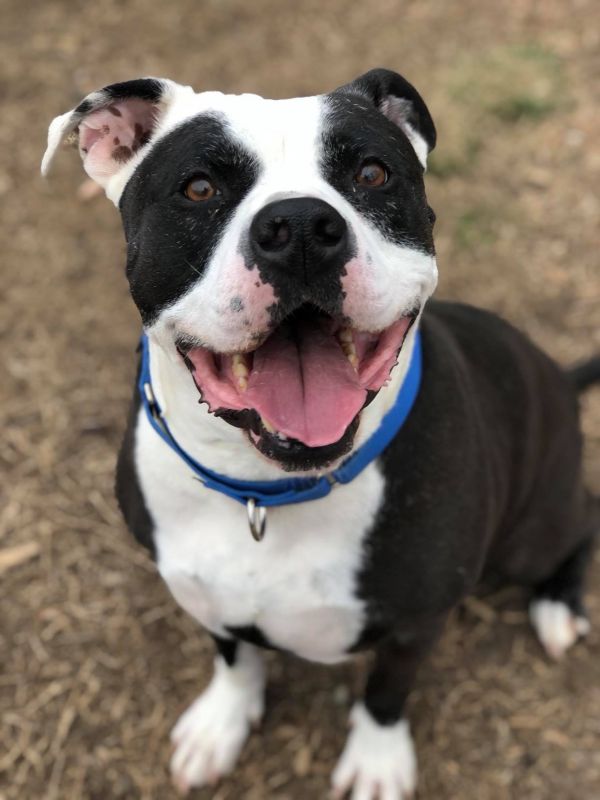 Name: Kymani
Species: Dog
Location: Baltimore County Animal Services, 13800 Manor Road, Baldwin, MD
Age, Size, Sex, Breed: Adult, Large, Male, Pit Bull Terrier
Description: "Hey there. I'm Kymani. I was brought to the shelter for not getting along with some of my family members…" Learn more
---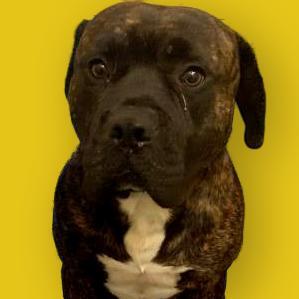 Name: Ralph
Species: Dog
Location: Baltimore County Animal Services, 13800 manor rd, Baldwin, MD
Age, Size, Sex, Breed: Young, Large, Male, Mastiff
Description: "Hi there, my name is Ralph! I came to the shelter as a stray so we do not know how…" Learn more
---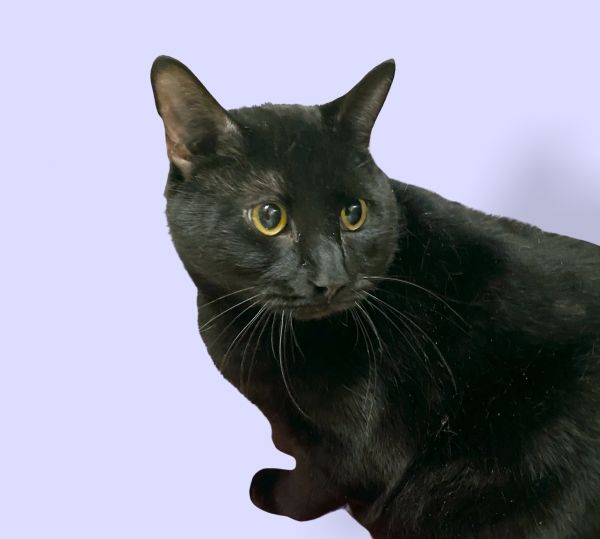 Name: Inky
Species: Cat
Location: Baltimore County Animal Services, 13800 manor rd, Baldwin, MD
Age, Size, Sex, Breed: Adult, Extra Large, Male, Domestic Short Hair
Description: "Hey there, my name is Inky. I am a sweet, chunky boy looking for his forever home. I have been…" Learn more
---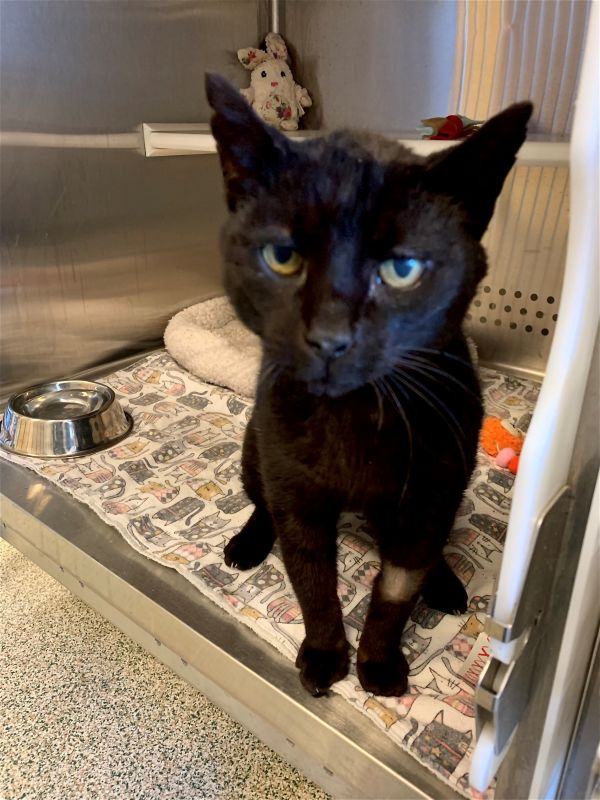 Name: Woods
Species: Cat
Location: Baltimore County Animal Services, 13800 manor rd, Baldwin, MD
Age, Size, Sex, Breed: Senior, Medium, Male, Domestic Short Hair
Description: "Hello. My name is Woods. I came to the shelter as a stray so we do not know much about…" Learn more
---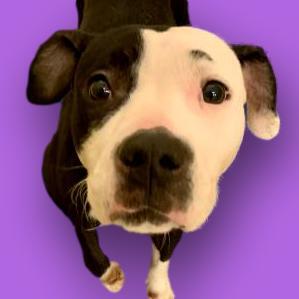 Name: Nellie
Species: Dog
Location: Baltimore County Animal Services, 13800 manor rd, Baldwin, MD
Age, Size, Sex, Breed: Young, Medium, Female, Pit Bull Terrier
Description: "Hellooo. My name is Nellie! I am a total sweetheart who is ready to find my perfect match. I can…" Learn more
---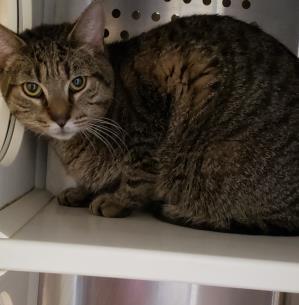 Name: Loki
Species: Cat
Location: Baltimore County Animal Services, 13800 manor rd, Baldwin, MD
Age, Size, Sex, Breed: Adult, Medium, Male, Domestic Short Hair
Good With: Kids
Description: "Hi there, I'm Loki! Unfortunately, my previous living situation was not a good match for me. I'm hopeful that my…" Learn more
---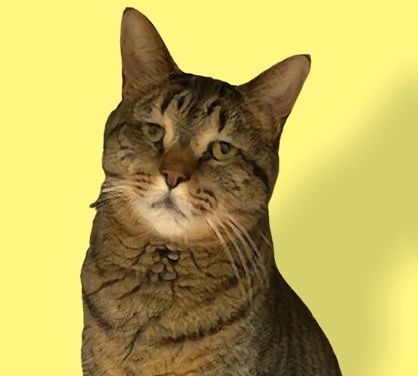 Name: Sushi Roll
Species: Cat
Location: Baltimore County Animal Services, 13800 manor rd, Baldwin, MD
Age, Size, Sex, Breed: Adult, Extra Large, Female, Domestic Short Hair
Description: "**INDOOR-ONLY WORKING CAT** Hi, my name is Sushi roll! The shelter staff are working with me currently and getting to…" Learn more
---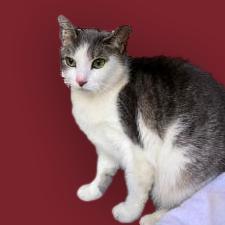 Name: Rattle
Species: Cat
Location: Baltimore County Animal Services, 13800 manor rd, Baldwin, MD
Age, Size, Sex, Breed: Adult, Medium, Male, Domestic Short Hair
Description: "Hi there, my name is Rattle! I'm a cute kitty who isn't asking for much-just a comfy bed, some good…" Learn more
---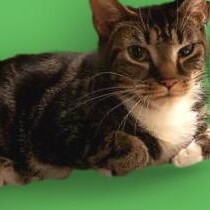 Name: Sonny
Species: Cat
Location: Baltimore County Animal Services, 13800 manor rd, Baldwin, MD
Age, Size, Sex, Breed: Young, Medium, Female, Domestic Short Hair
Description: "**WORKING CAT** Hi, my name is Sonny! The shelter staff are working with me currently and getting to know me…." Learn more
---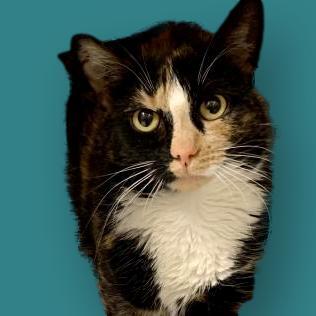 Name: Munkie
Species: Cat
Location: Baltimore County Animal Services, 13800 manor rd, Baldwin, MD
Age, Size, Sex, Breed: Adult, Medium, Female, Domestic Short Hair
Description: "Hello there, my name is Munkie. I am a beautiful lady ready to find her forever home. I came in…" Learn more
---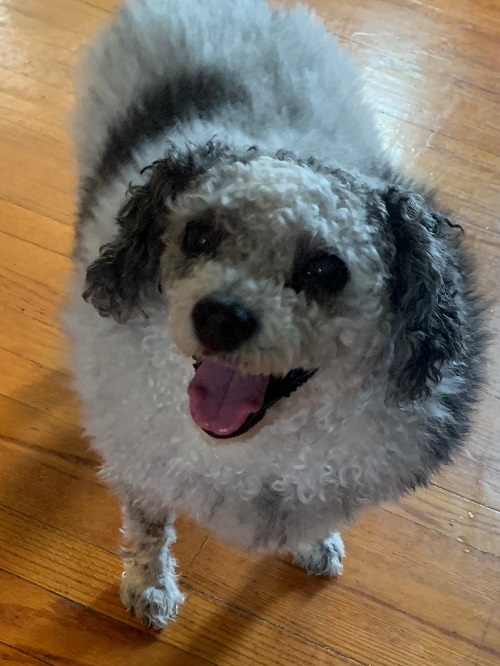 Name: Suzy
Species: Dog
Location: Pet Rescue Of Maryland, Lutherville, MD
Age, Size, Sex, Breed: Senior, Medium, Female, Poodle
Good With: Dogs and cats
Description: "This is Suzy. She is the entire package and then some. She loves everyone: people, other dogs and cats. Lovely…" Learn more
---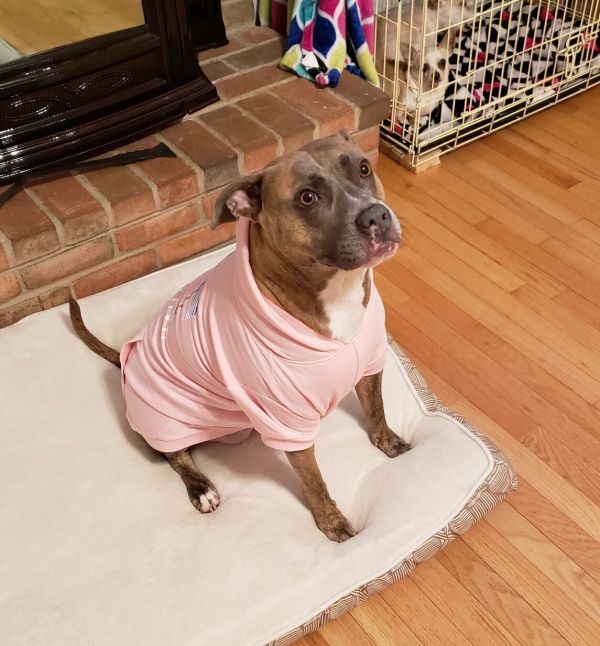 Name: Nala
Species: Dog
Location: Pitties And Purrs, Baltimore, MD
Age, Size, Sex, Breed: Adult, Large, Female, Pit Bull Terrier
Good With: Kids and dogs
Description: "Meet Nala, her foster mom says she is a dog that is seeking a warm lap or couch to snuggle…" Learn more
---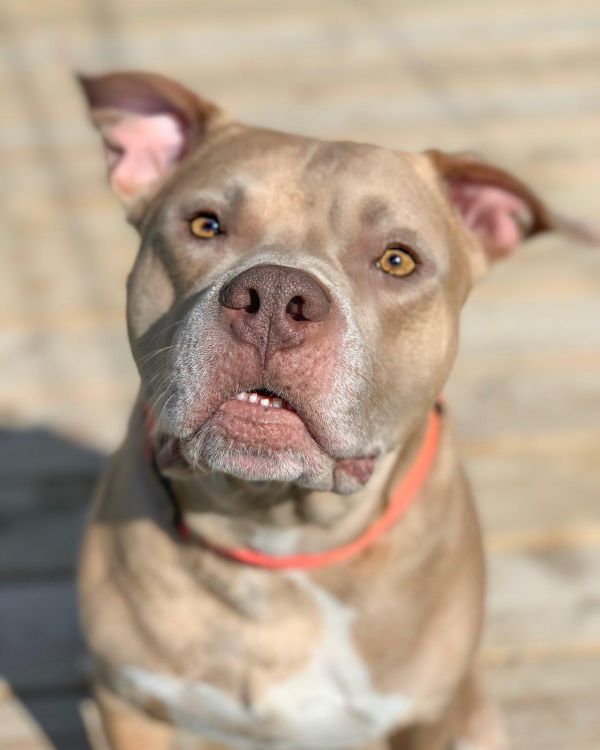 Name: Chester
Species: Dog
Location: Pitties And Purrs, Baltimore, MD
Age, Size, Sex, Breed: Adult, Large, Male, Pit Bull Terrier
Good With: Kids, dogs and cats
Description: "*Available at the end of April* Chester is super sweet boy who doesn't know his size and thinks he's a…" Learn more
---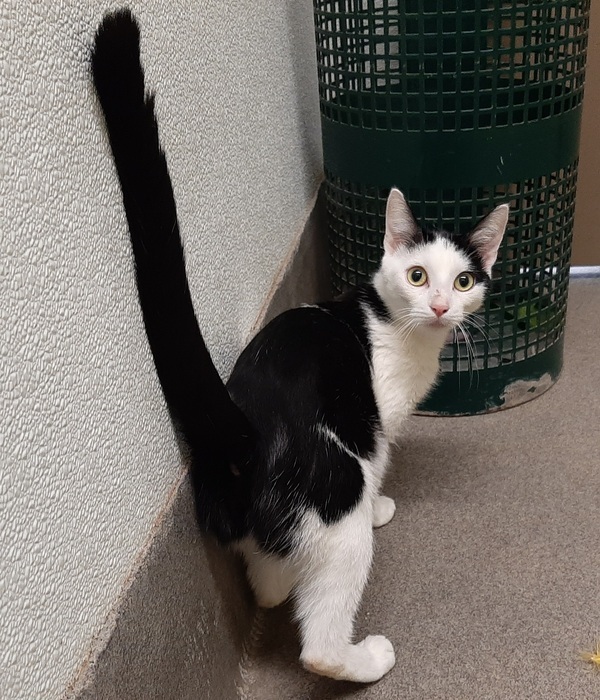 Name: Lapland
Species: Cat
Location: The Maryland Spca, 3300 Falls Road, Baltimore, MD
Age, Size, Sex, Breed: Adult, Medium, Female, Domestic Short Hair
Description: "Requirements: Would do best with older children. Intake Reason: Transferred in from another facility. Energy Level: Medium Preferred Handling: Tolerates…" Learn more
---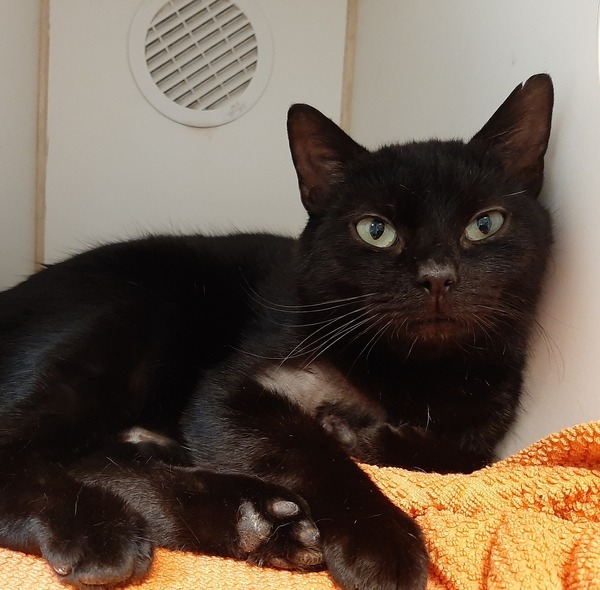 Name: Salamander
Species: Cat
Location: The Maryland Spca, 3300 Falls Road, Baltimore, MD
Age, Size, Sex, Breed: Young, Medium, Female, Domestic Short Hair
Description: "Requirements: Would do best with older children. Intake Reason: Transferred in from another facility. Energy Level: Medium Preferred Handling: Does…" Learn more
---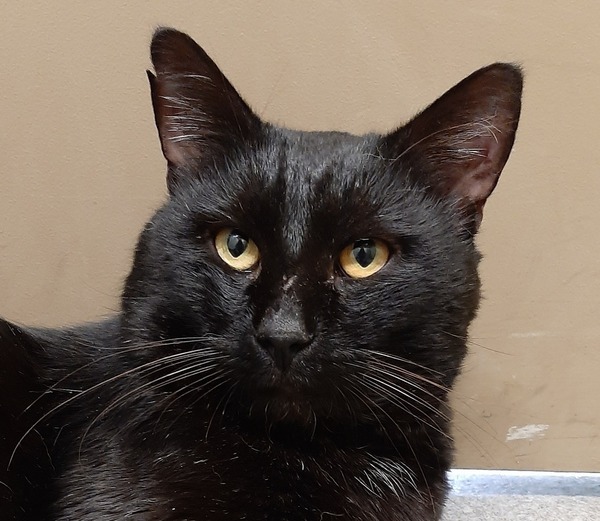 Name: Jonah
Species: Cat
Location: The Maryland Spca, 3300 Falls Road, Baltimore, MD
Age, Size, Sex, Breed: Adult, Medium, Male, Domestic Short Hair
Description: "Restrictions: FIV+. No other cats in the home. Age: Adult- 5 years old. Energy Level: Medium. Preferred Handling: Tolerates being…" Learn more
---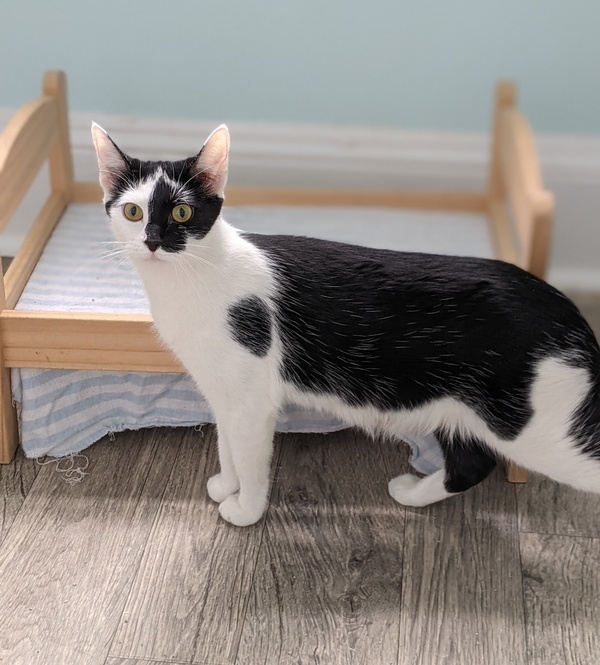 Name: Mama Cowbell
Species: Cat
Location: The Maryland Spca, 3300 Falls Road, Baltimore, MD
Age, Size, Sex, Breed: Adult, Small, Female, Domestic Short Hair
Description: "Intake Reason: Transferred in from another facility. Energy Level: Medium Preferred Handling: Does not like being held. Notes from Foster…" Learn more
---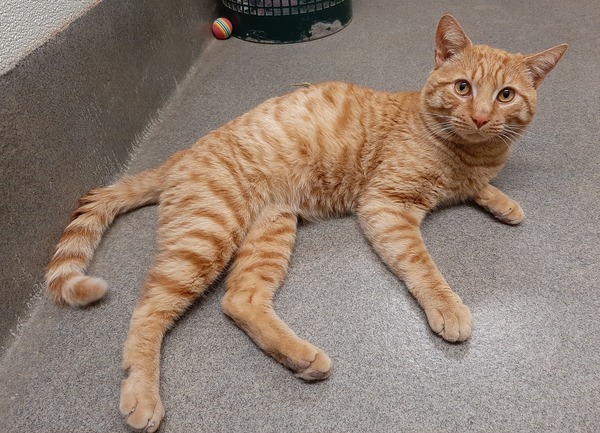 Name: Goldie
Species: Cat
Location: The Maryland Spca, 3300 Falls Road, Baltimore, MD
Age, Size, Sex, Breed: Adult, Small, Male, Domestic Short Hair
Description: "Intake Reason: Stray Energy Level: Medium Preferred Handling: Enjoys being held. More About Me: Hi, my name is Goldie and…" Learn more
---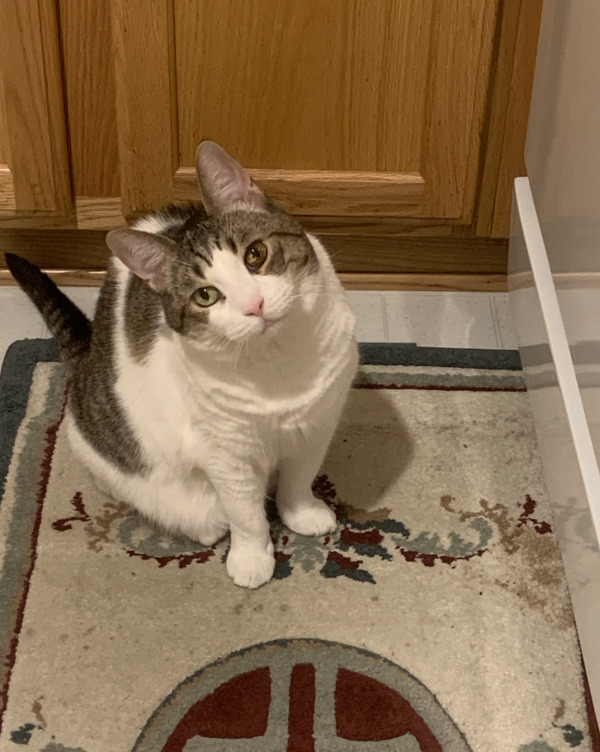 Name: Jenna
Species: Cat
Location: The Maryland Spca, 3300 Falls Road, Baltimore, MD
Age, Size, Sex, Breed: Senior, Large, Female, Domestic Short Hair
Description: "Requirements: Jenna is best suited to a calm & peaceful home without children. She gets scared & worried when there…" Learn more
---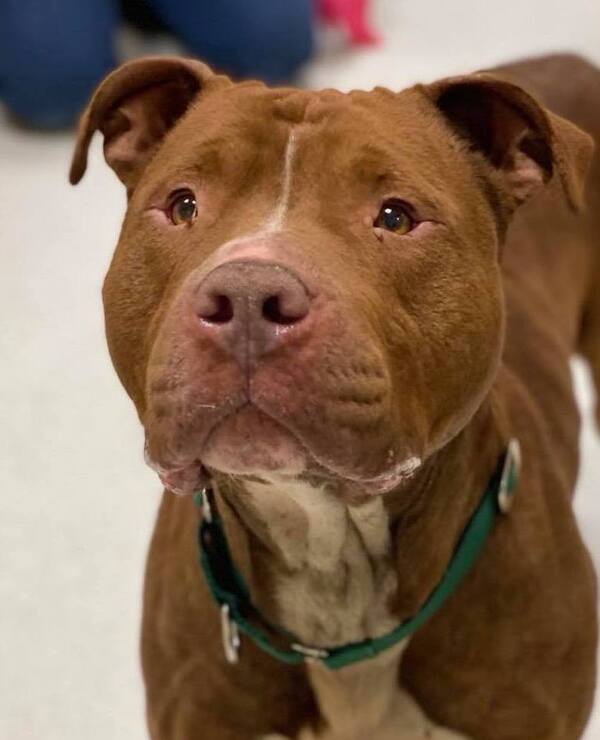 Name: Oyo
Species: Dog
Location: The Maryland Spca, 3300 Falls Road, Baltimore, MD
Age, Size, Sex, Breed: Adult, Large, Male, American Staffordshire Terrier
Description: "Intake Reason: Stray Age: Adult- 5 years old Energy Level: Medium Strength Level: Medium Walks Best With: Martingale Collar Working…" Learn more
---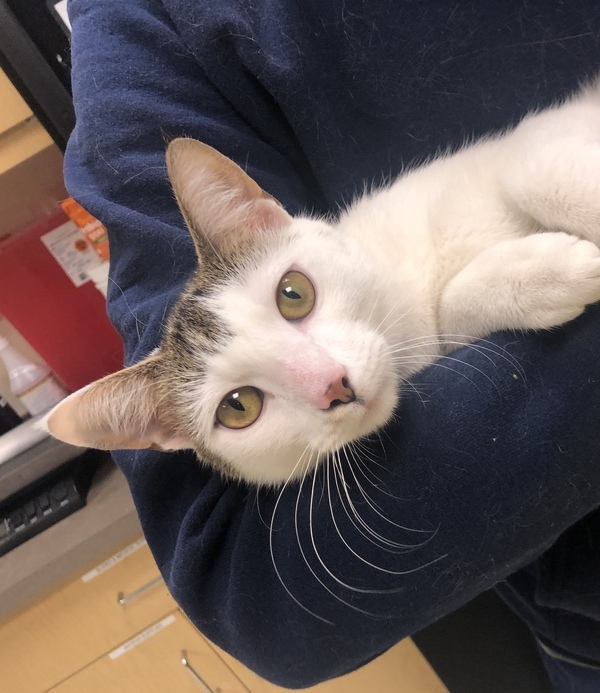 Name: Candy
Species: Cat
Location: The Maryland Spca, 3300 Falls Road, Baltimore, MD
Age, Size, Sex, Breed: Young, Medium, Female, Domestic Short Hair
Description: "Intake Reason: Transferred in from another facility. Age: Adult- 1 year old Energy Level: Medium/high Preferred Handling: Enjoys being held…." Learn more
---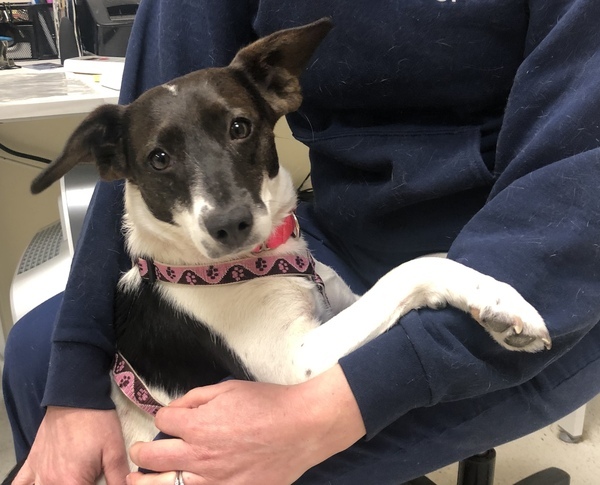 Name: Nyla
Species: Dog
Location: The Maryland Spca, 3300 Falls Road, Baltimore, MD
Age, Size, Sex, Breed: Adult, Medium, Female, Terrier
Description: "Age: Young Adult- 2 years old. Energy Level: Medium. Strength Level: Low. Walks Best With: Martingale Collar. Working On: Housebreaking…." Learn more
---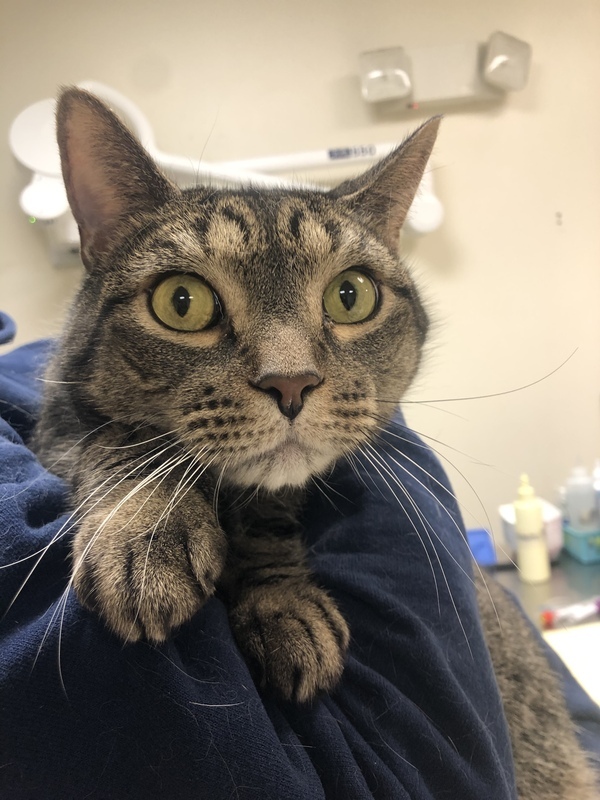 Name: Kix
Species: Cat
Location: The Maryland Spca, 3300 Falls Road, Baltimore, MD
Age, Size, Sex, Breed: Adult, Medium, Male, Domestic Short Hair
Description: "Intake Reason: Transferred in from another facility. Age: Senior- 7 years old Energy Level: Medium Preferred Handling: Enjoys being held…." Learn more
---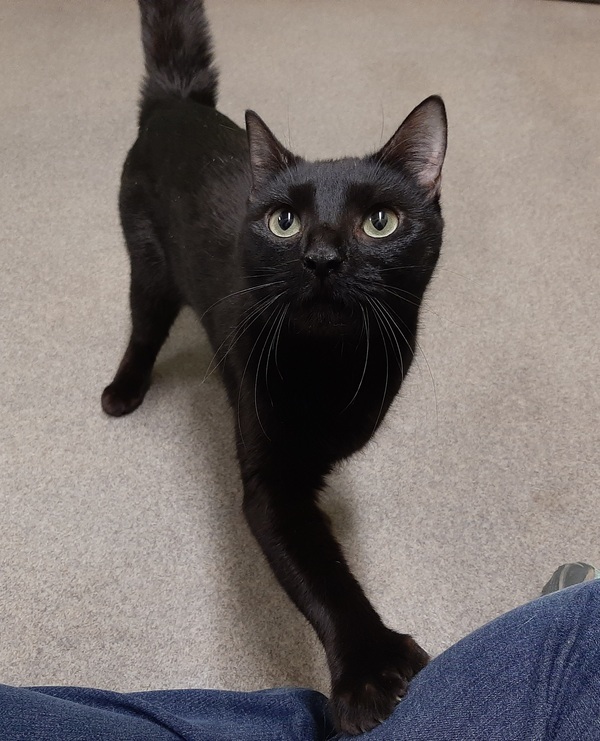 Name: Blanca Spence
Species: Cat
Location: The Maryland Spca, 3300 Falls Road, Baltimore, MD
Age, Size, Sex, Breed: Adult, Medium, Female, Domestic Short Hair
Good With: Dogs and cats
Description: "Requirements: Needs extra grooming- polydactyl. Would do best in home with no children. Intake Reason: Transferred in from another facility…." Learn more
---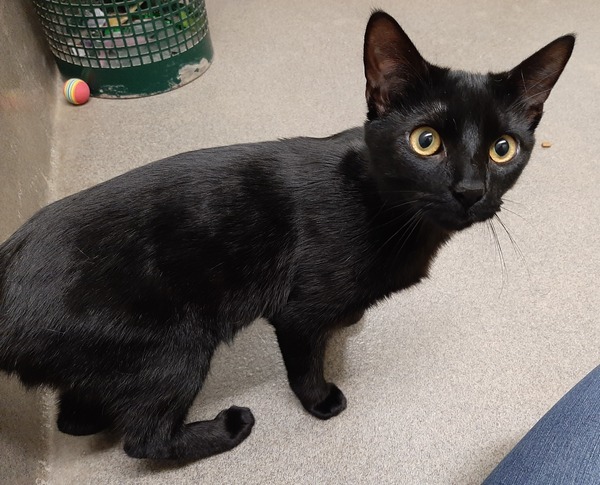 Name: Harpy
Species: Cat
Location: The Maryland Spca, 3300 Falls Road, Baltimore, MD
Age, Size, Sex, Breed: Young, Medium, Male, Domestic Short Hair
Description: "Intake Reason: Transferred in from another facility. Age: Adult- 1 years old. Energy Level: Medium. Preferred Handling: Enjoys being held…." Learn more
---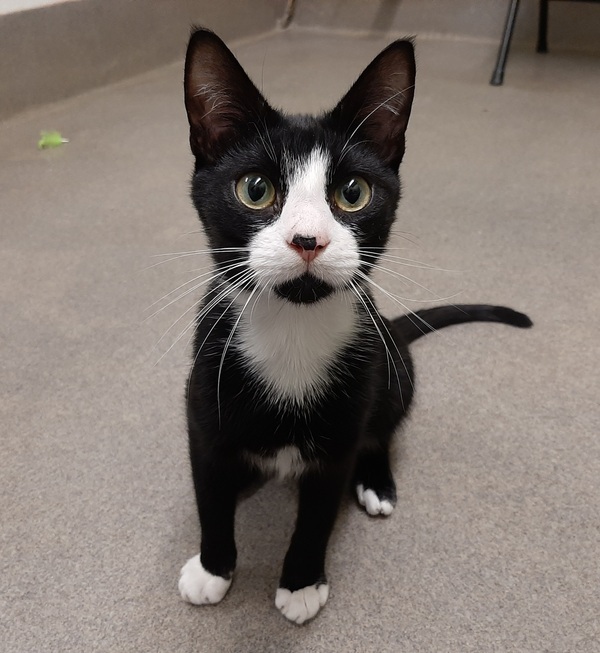 Name: Merganser
Species: Cat
Location: The Maryland Spca, 3300 Falls Road, Baltimore, MD
Age, Size, Sex, Breed: Young, Medium, Male, Domestic Short Hair
Description: "Intake Reason: Transferred in from another facility. Age: Adult- 1 year old. Energy Level: Medium. Preferred Handling: Tolerates being held…." Learn more
---
Name: Cowbell 1
Species: Cat
Location: The Maryland Spca, 3300 Falls Road, Baltimore, MD
Age, Size, Sex, Breed: Baby, Small, Male, Domestic Short Hair
Description: "Primary Color: Grey Weight: 2.4lbs Age: 0yrs 0mths 8wks Animal has been Neutered" Learn more
---
Name: Cowbell 3
Species: Cat
Location: The Maryland Spca, 3300 Falls Road, Baltimore, MD
Age, Size, Sex, Breed: Baby, Small, Female, Domestic Short Hair
Description: "Primary Color: Black Weight: 2.1lbs Age: 0yrs 0mths 8wks Animal has been Spayed" Learn more
---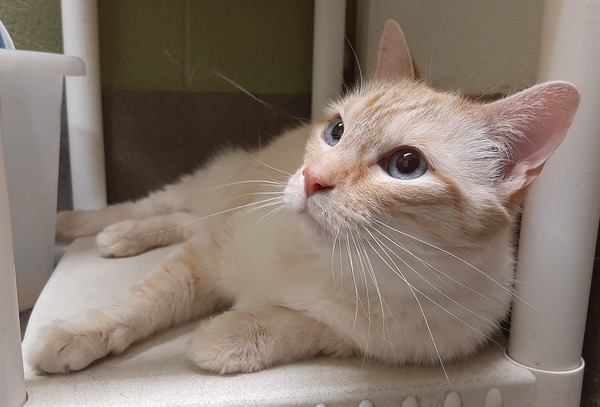 Name: Pierre
Species: Cat
Location: The Maryland Spca, 3300 Falls Road, Baltimore, MD
Age, Size, Sex, Breed: Adult, Medium, Male, Siamese
Description: "Intake Reason: Transferred in from another facility. Age: Senior- 7 years old History: Lived with cats successfully in past. Energy…" Learn more
---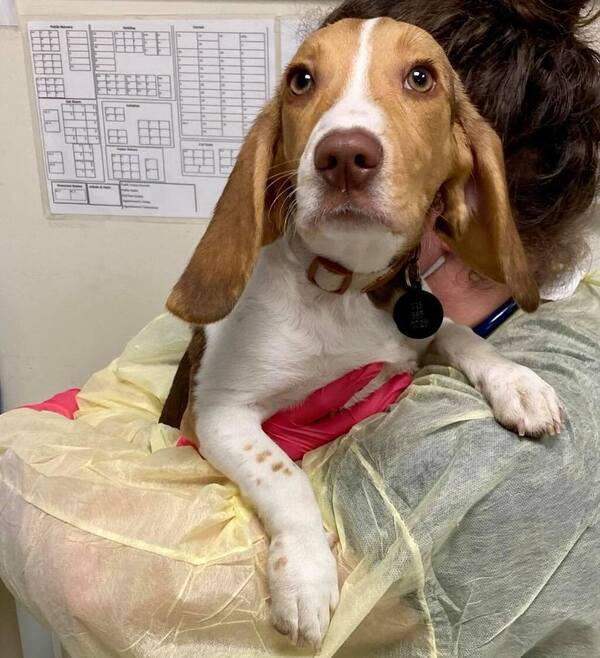 Name: Louii
Species: Dog
Location: The Maryland Spca, 3300 Falls Road, Baltimore, MD
Age, Size, Sex, Breed: Baby, Small, Male, Beagle
Description: "Primary Color: Chocolate Secondary Color: Tri Color Weight: 17lbs Age: 0yrs 5mths 0wks Animal has been Neutered" Learn more
---
Name: Cowbell 2
Species: Cat
Location: The Maryland Spca, 3300 Falls Road, Baltimore, MD
Age, Size, Sex, Breed: Baby, Small, Male, Domestic Short Hair
Description: "Primary Color: Black Weight: 2.8lbs Age: 0yrs 0mths 8wks Animal has been Neutered" Learn more
---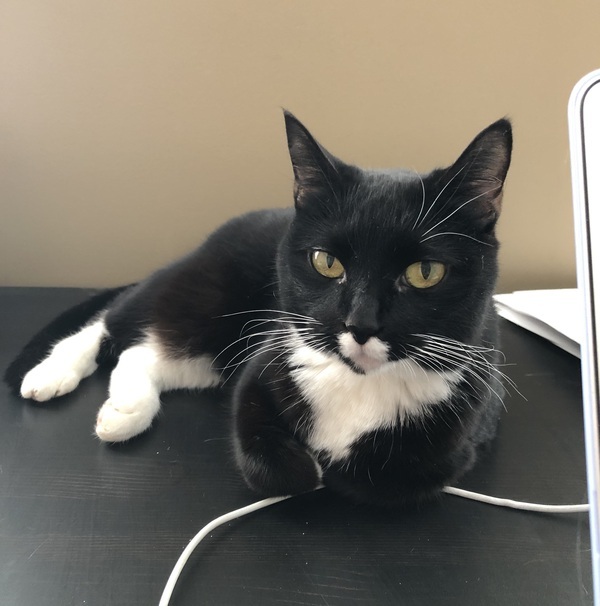 Name: Lauren
Species: Cat
Location: The Maryland Spca, 3300 Falls Road, Baltimore, MD
Age, Size, Sex, Breed: Adult, Small, Female, Domestic Short Hair
Description: "Energy Level: Medium Preferred Handling: Tolerates being held Intake Reason: Owner Surrender for cat allergies Notes from Foster Home: Lauren…" Learn more
---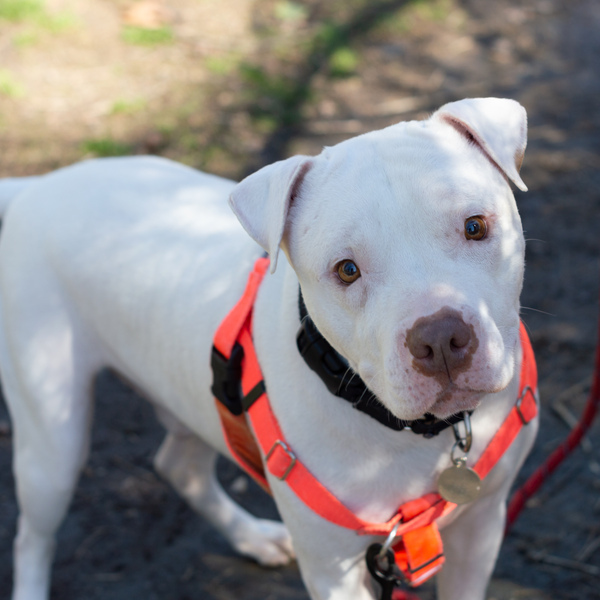 Name: Koby
Species: Dog
Location: The Maryland Spca, 3300 Falls Road, Baltimore, MD
Age, Size, Sex, Breed: Adult, Large, Male, Pit Bull Terrier
Description: "Requirements: Will need extra enrichment and exercise. Requirements: Would do best with older children. Intake Reason: Return – owner had…" Learn more
---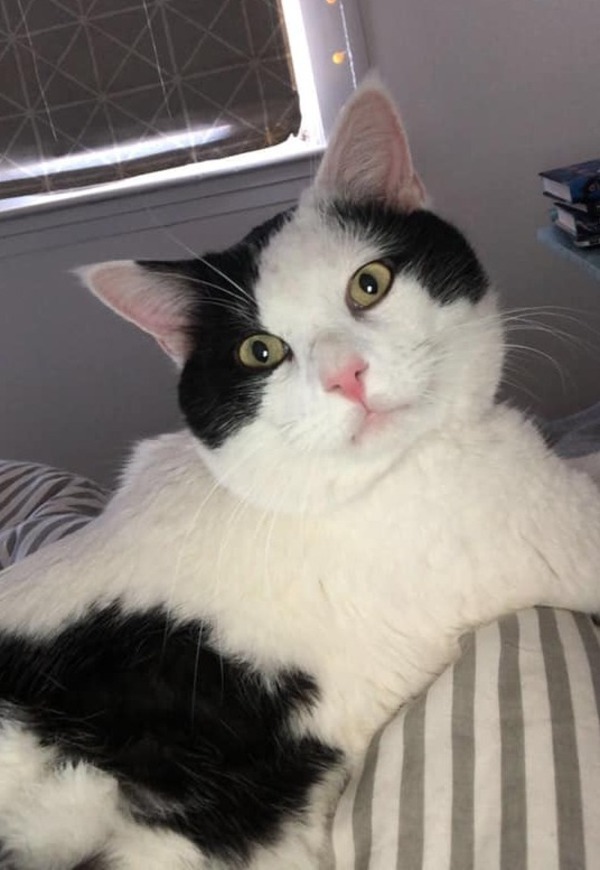 Name: Mojo
Species: Cat
Location: The Maryland Spca, 3300 Falls Road, Baltimore, MD
Age, Size, Sex, Breed: Adult, Medium, Male, Domestic Short Hair
Description: "Intake Reason: Transferred in from another facility. Age: Adult- 6 years old Notes from Foster Parent: Mojo is a curious…" Learn more
---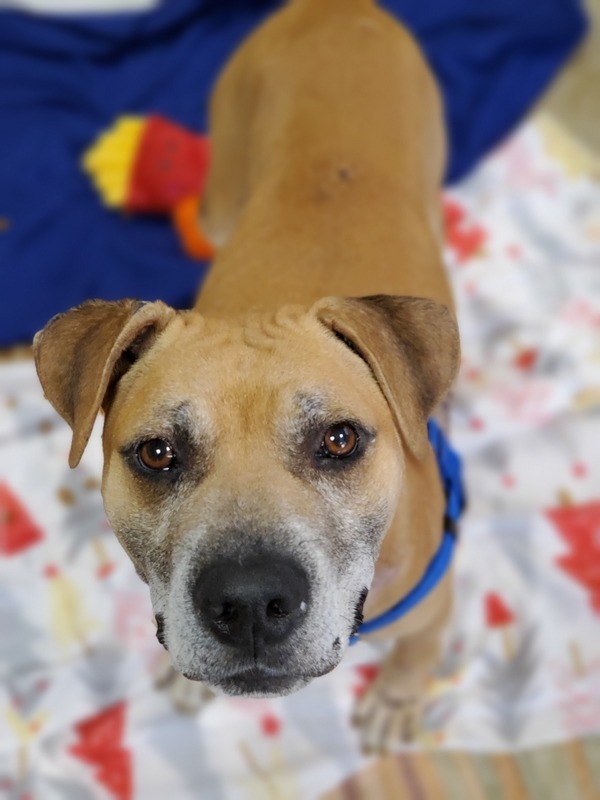 Name: Kelev
Species: Dog
Location: The Maryland Spca, 3300 Falls Road, Baltimore, MD
Age, Size, Sex, Breed: Adult, Large, Male, Pit Bull Terrier
Description: "Requirements:Will do best in a home without kids because sometimes he gets too carried away with his playing and just…" Learn more
---
Name: Phoenix
Species: Cat
Location: Ardens Arc, Baltimore, MD
Age, Size, Sex, Breed: Adult, Medium, Male, Domestic Short Hair
Description: "Phoenix is new to the rescue and needs a forever or foster home. He is warming up to everyone but…" Learn more
---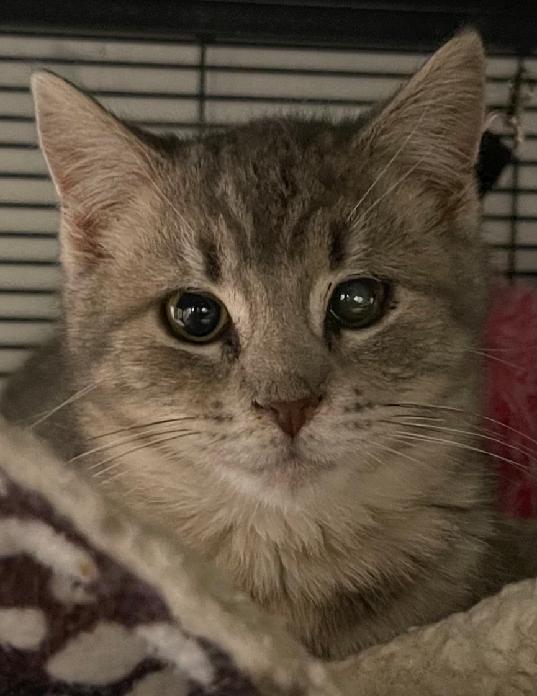 Name: Carl
Species: Cat
Location: Chesapeake Feline Association, P.O. Box 743, North East, MD
Age, Size, Sex, Breed: Baby, Small, Male, Domestic Short Hair Tabby Mix
Description: "Hi there everyone, my name is Carl! I am a very sweet and energetic little boy. I love to play…" Learn more
---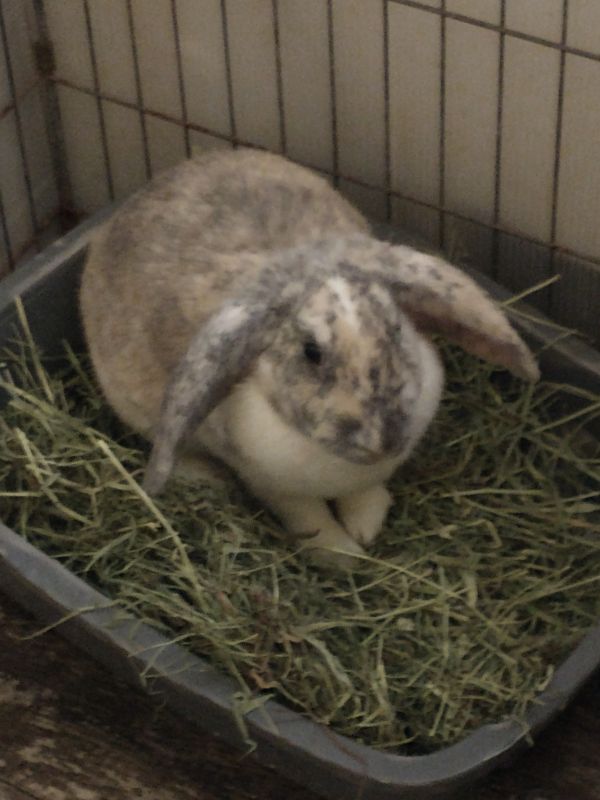 Name: Bridgette
Species: Rabbit
Location: Friends Of Rabbits, Baltimore, MD
Age, Size, Sex, Breed: Adult, Medium, Female, English Spot Lop Eared Mix
Description: "Bridgette is a playful rabbit with an eye for interior design. She arranges her cage the way she sees fit…" Learn more
---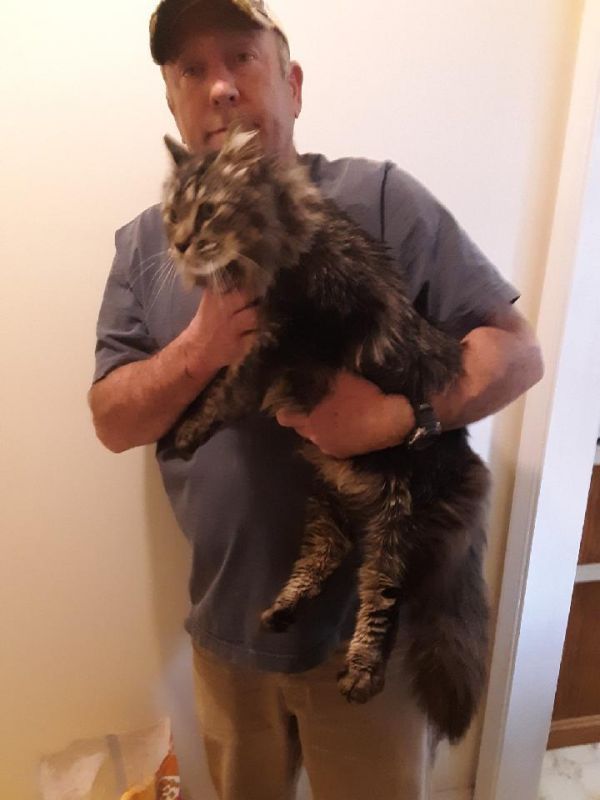 Name: Mannie
Species: Cat
Location: Four Paws Rescue And Shelter Inc, NOTTINGHAM, PA
Age, Size, Sex, Breed: Adult, Large, Male, Maine Coon
Description: "This is one large boy! But even a bigger love bug!! However, he MUST be an only pet. He gives…" Learn more
---
Name: Whisper
Species: Cat
Location: Four Paws Rescue And Shelter Inc, NOTTINGHAM, PA
Age, Size, Sex, Breed: Baby, Medium, Female, Domestic Long Hair
Good With: Cats
Description: "Beautiful long hair, tabby / white with a super sweet personality. Loves to roll and make muffins for you. Has…" Learn more
---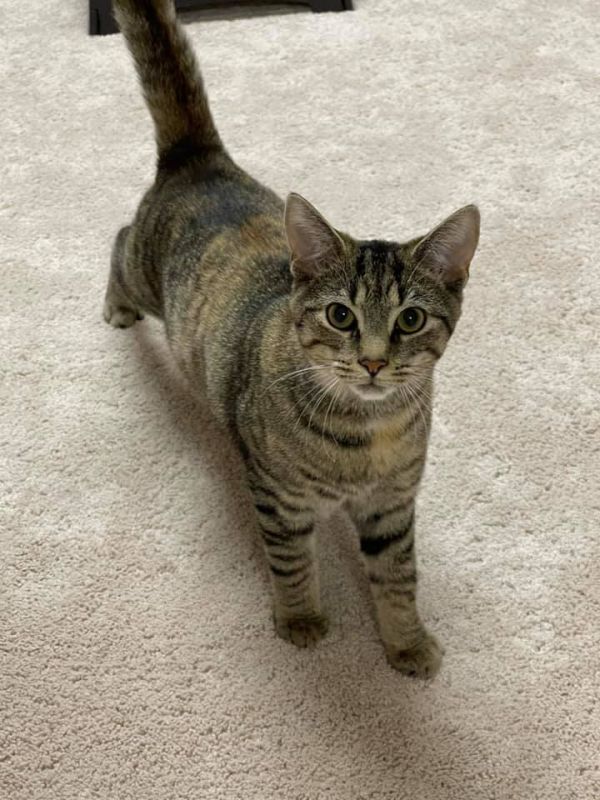 Name: Klaus & Vanya (Bonded)
Species: Cat
Location: Animal Allies Rescue Foundation Aarf, P.O. Box 6446, Baltimore, MD
Age, Size, Sex, Breed: Young, Small, Male, Domestic Short Hair Tabby Mix
Good With: Kids, dogs and cats
Description: "Hi – My name is Klaus and I am a new member of the AARF family. I am a young,…" Learn more
---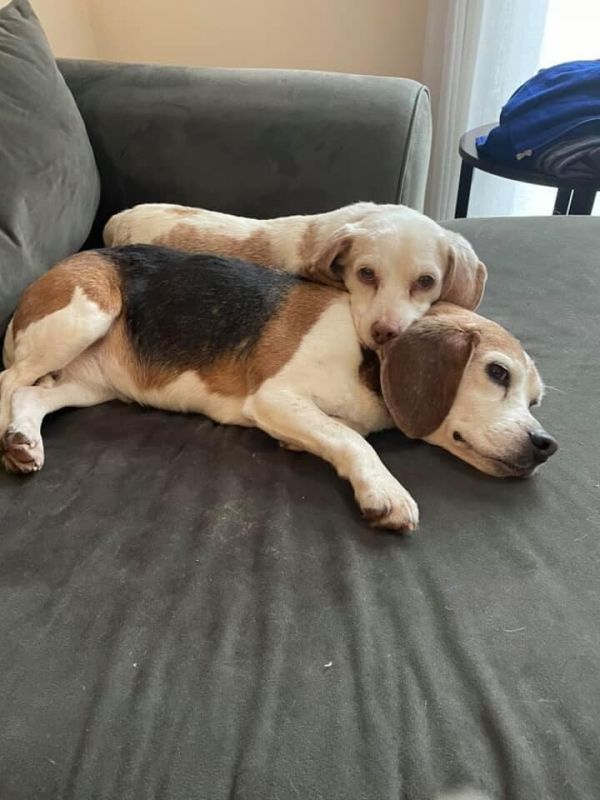 Name: Buttons (bonded to Goldie)
Species: Dog
Location: Animal Allies Rescue Foundation Aarf, P.O. Box 6446, Baltimore, MD
Age, Size, Sex, Breed: Adult, Small, Female, Beagle
Description: "Laverne and Shirley. Lucy and Ethel. Ilana and Abbi. …and Goldie and Butttons, the newest entrants to the cannon of…" Learn more
---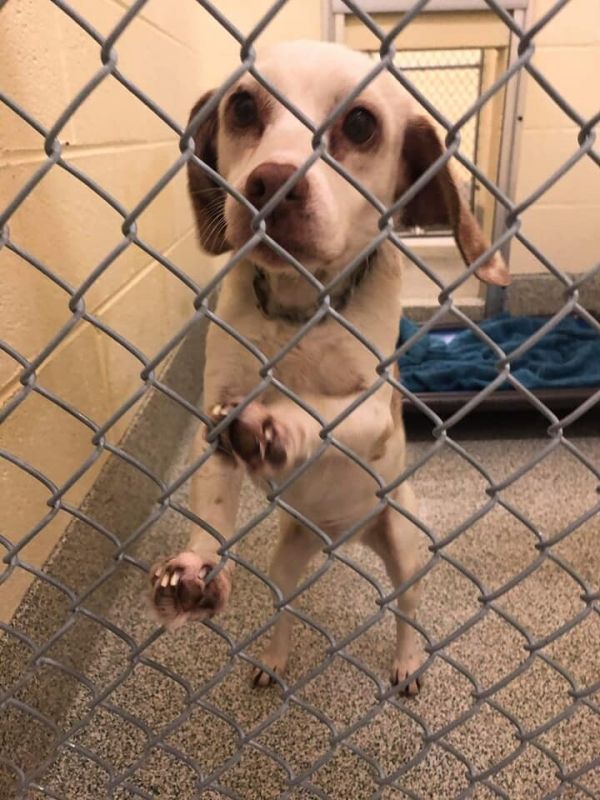 Name: Goldie (bonded to Buttons)
Species: Dog
Location: Animal Allies Rescue Foundation Aarf, P.O. Box 6446, Baltimore, MD
Age, Size, Sex, Breed: Senior, Small, Female, Beagle
Description: "Laverne and Shirley. Lucy and Ethel. Ilana and Abbi. …and Goldie and Butttons, the newest entrants to the cannon of…" Learn more
---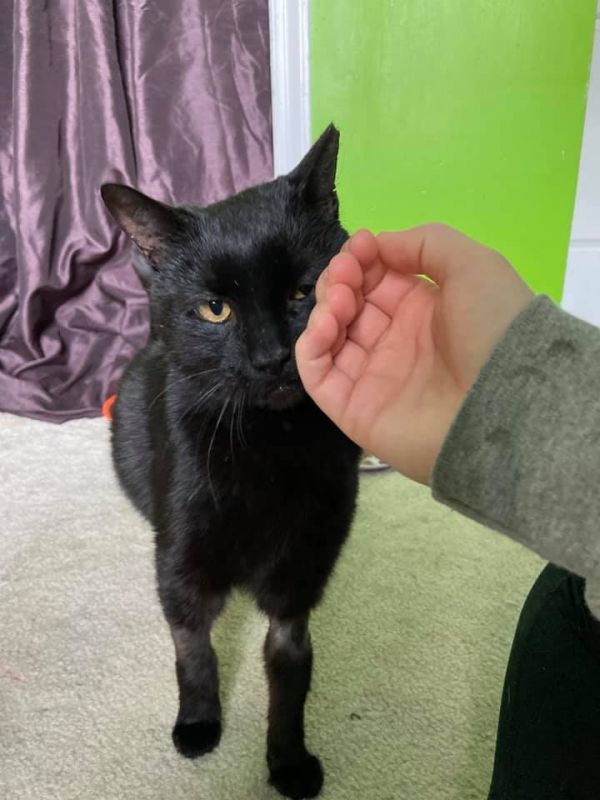 Name: Camaro
Species: Cat
Location: Animal Allies Rescue Foundation Aarf, P.O. Box 6446, Baltimore, MD
Age, Size, Sex, Breed: Young, Small, Male, Domestic Short Hair
Good With: Kids, dogs and cats
Description: "Hi – My name is Camaro and I am a new member of the AARF family. I am a young,…" Learn more
---