Want to add a furry friend to your family and do something good for the Phoenix community at the same time? Adopt a pet from a local shelter! During the COVID-19 pandemic, facilities have dogs, cats and other pets ready and waiting for someone to take them home.
There are thousands of dogs, cats and other animals of all ages without a home across Arizona — and many are located within driving distance. In the search for a lovable new fur child, consider checking out a local facility like Mcacc West Valley Animal Care Center, where Wilson the dog is waiting patiently. If you aren't sure if you have time to take care of a pet year round, many shelters also offer opportunities to foster pets until they are placed in permanent homes.
Here at Patch, with a little help from our friends at Petfinder, we create a list each week of all the pets recently put up for adoption in your area. If you're a dog person, meet Betsy, a Mixed Breed mix up for adoption. If cats are more your thing, there are several great cats available, too. Click on any listing for more information, or to start the adoption process.
Editor's note: This list was automatically generated using data compiled by Petfinder. Please report any errors or other feedback to [email protected]
Name: Betsy
Species: Dog
Location: Rockstar Canine Rescue And Sanctuary, Phoenix, AZ
Age, Size, Sex, Breed: Senior, Medium, Female, Mixed Breed Shar-Pei Mix
Good With: Kids and dogs
Description: "Betsy was rescued in 2012 from a hoarding situation in Casa Grande. She was adopted, but now nine years later,…" Learn more
---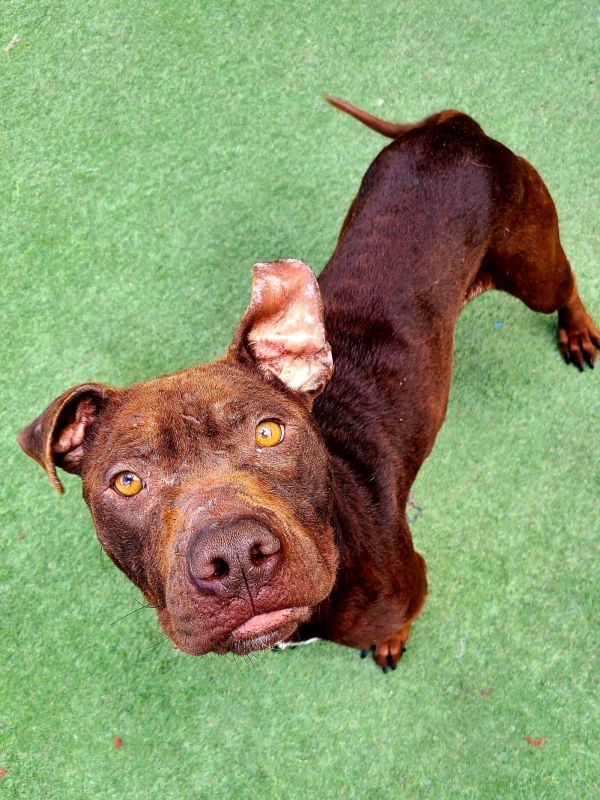 Name: Mr. Boombastic (Song by Shaggy)
Species: Dog
Location: Rockstar Canine Rescue And Sanctuary, Phoenix, AZ
Age, Size, Sex, Breed: Young, Medium, Male, American Staffordshire Terrier
Good With: Kids
Description: "Mr. Boombastic (Good luck getting that song out of your head now!) is the lover of all lovers. He was…" Learn more
---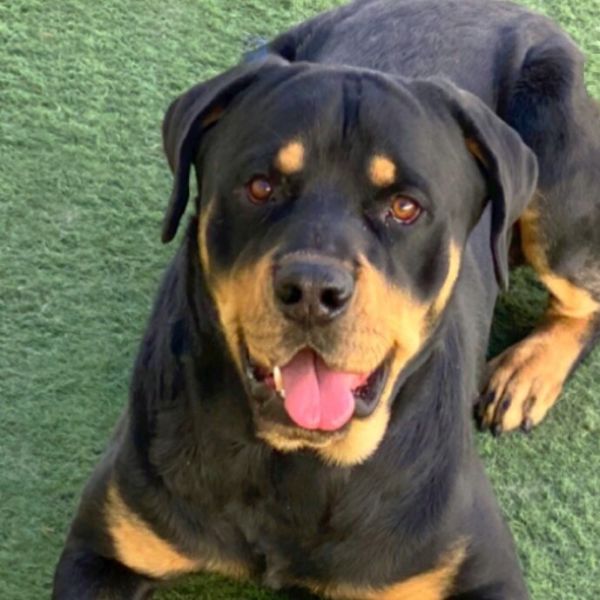 Name: Barry
Species: Dog
Location: Mixed Up Mutts And Shepherds Too, Phoenix, AZ
Age, Size, Sex, Breed: Adult, Large, Male, Rottweiler
Good With: Dogs
Description: "Barry is stunningly handsome and just as sweet as can be. He is ready to meet his forever family after…" Learn more
---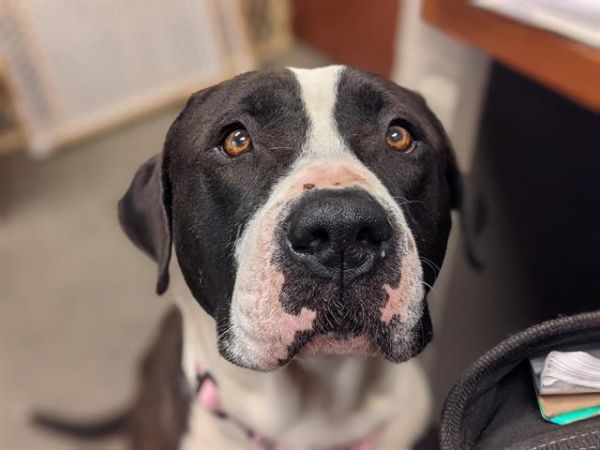 Name: LOLA
Species: Dog
Location: Mcacc West Valley Animal Care Center, 2500 S. 27th Avenue, Phoenix, AZ
Age, Size, Sex, Breed: Adult, Large, Female, Pit Bull Terrier
---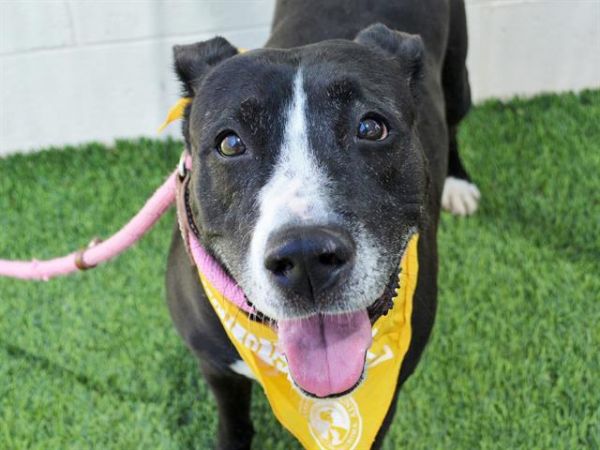 Name: WILSON
Species: Dog
Location: Mcacc West Valley Animal Care Center, 2500 S. 27th Avenue, Phoenix, AZ
Age, Size, Sex, Breed: Adult, Medium, Male, Pit Bull Terrier
---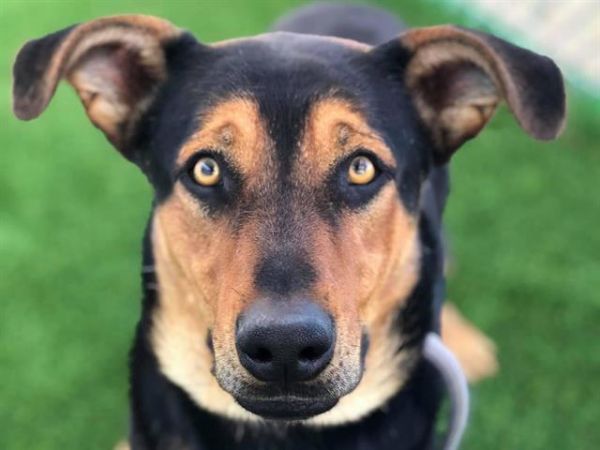 Name: SULLIVAN
Species: Dog
Location: Mcacc West Valley Animal Care Center, 2500 S. 27th Avenue, Phoenix, AZ
Age, Size, Sex, Breed: Young, Large, Male, German Shepherd Dog
---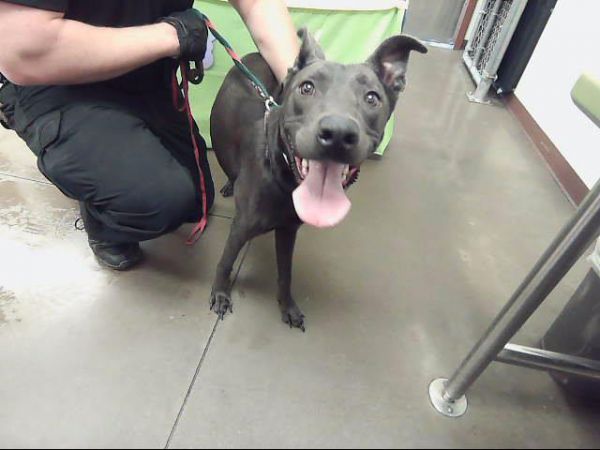 Name: RUTH
Species: Dog
Location: Mcacc West Valley Animal Care Center, 2500 S. 27th Avenue, Phoenix, AZ
Age, Size, Sex, Breed: Young, Large, Female, Whippet Pit Bull Terrier Mix
---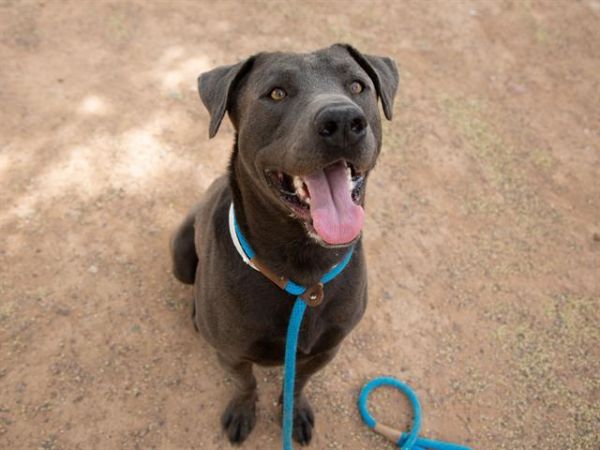 Name: LIONEL
Species: Dog
Location: Mcacc West Valley Animal Care Center, 2500 S. 27th Avenue, Phoenix, AZ
Age, Size, Sex, Breed: Young, Large, Male, Labrador Retriever Mixed Breed Mix
---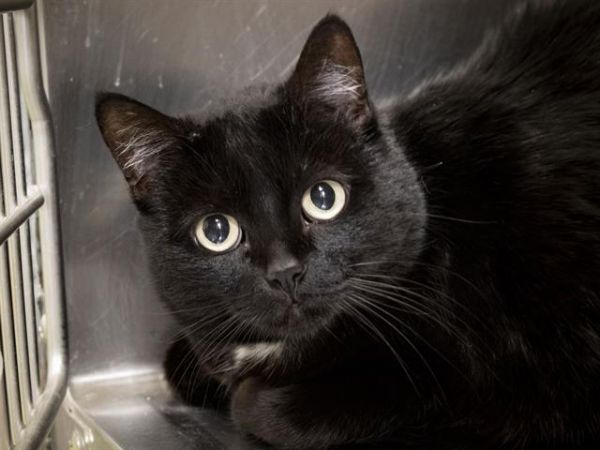 Name: MACCHIATO
Species: Cat
Location: Mcacc West Valley Animal Care Center, 2500 S. 27th Avenue, Phoenix, AZ
Age, Size, Sex, Breed: Adult, Small, Female, Domestic Short Hair
---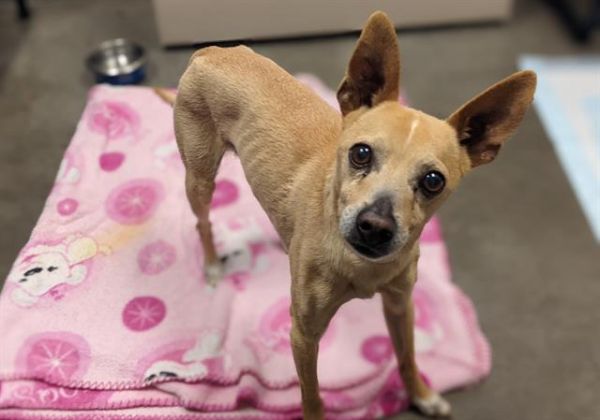 Name: MR AL
Species: Dog
Location: Mcacc West Valley Animal Care Center, 2500 S. 27th Avenue, Phoenix, AZ
Age, Size, Sex, Breed: Adult, Small, Male, Chihuahua
---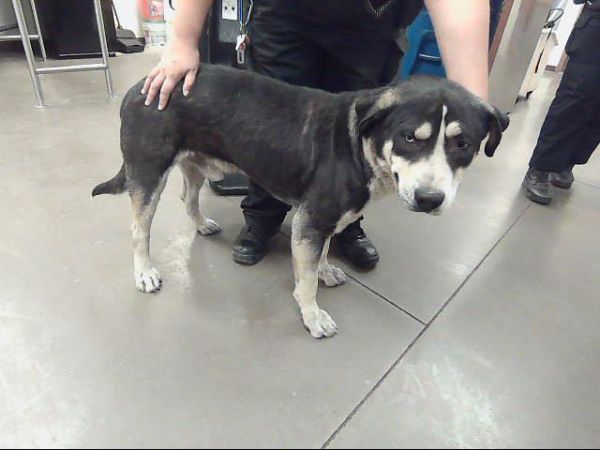 Name: SAUL
Species: Dog
Location: Mcacc West Valley Animal Care Center, 2500 S. 27th Avenue, Phoenix, AZ
Age, Size, Sex, Breed: Adult, Large, Male, Labrador Retriever Siberian Husky Mix
---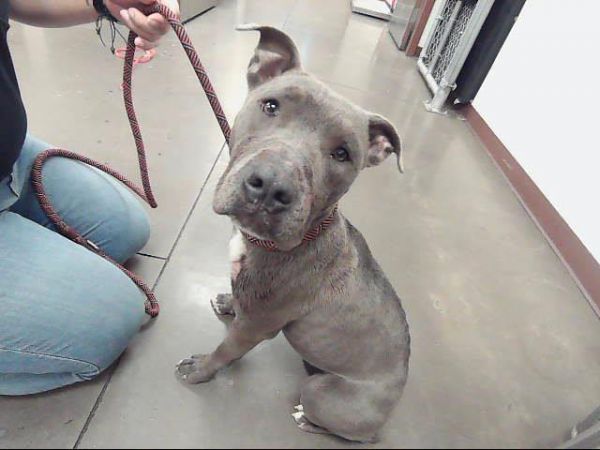 Name: SWAY
Species: Dog
Location: Mcacc West Valley Animal Care Center, 2500 S. 27th Avenue, Phoenix, AZ
Age, Size, Sex, Breed: Young, Large, Female, Pit Bull Terrier Mixed Breed Mix
---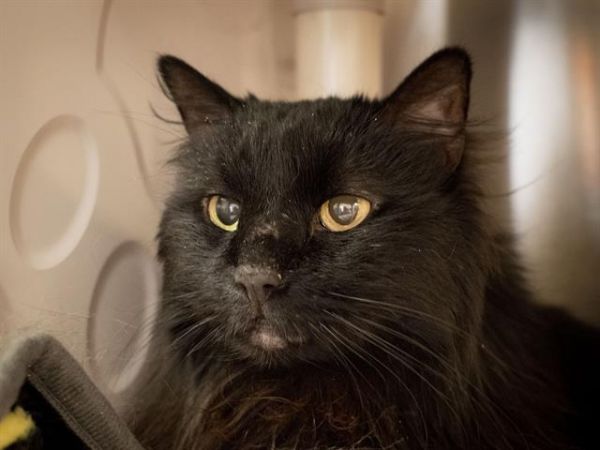 Name: VALERIE
Species: Cat
Location: Mcacc West Valley Animal Care Center, 2500 S. 27th Avenue, Phoenix, AZ
Age, Size, Sex, Breed: Senior, Small, Female, Domestic Long Hair
---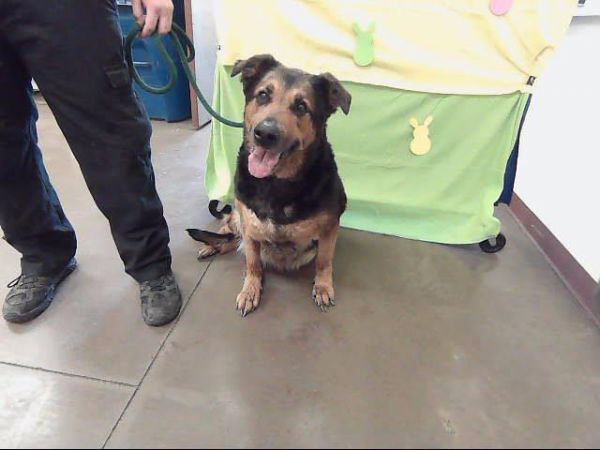 Name: DOROTHY ANN
Species: Dog
Location: Mcacc West Valley Animal Care Center, 2500 S. 27th Avenue, Phoenix, AZ
Age, Size, Sex, Breed: Senior, Large, Female, German Shepherd Dog Rottweiler Mix
---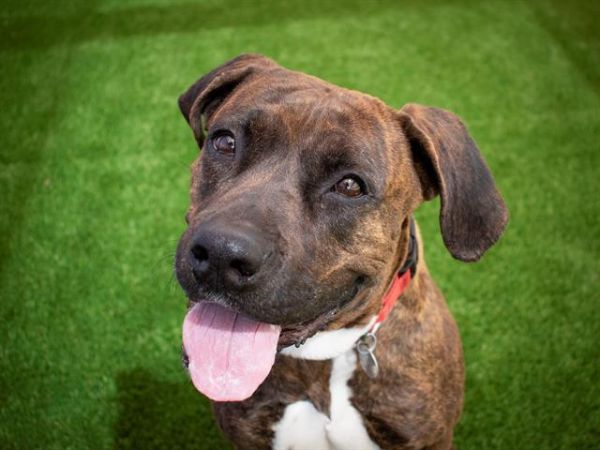 Name: LILYBELLE
Species: Dog
Location: Mcacc West Valley Animal Care Center, 2500 S. 27th Avenue, Phoenix, AZ
Age, Size, Sex, Breed: Adult, Large, Female, Hound Mixed Breed Mix
---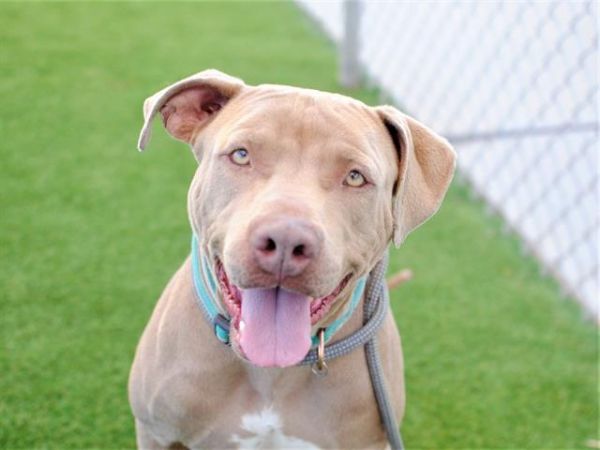 Name: COWVIN
Species: Dog
Location: Mcacc West Valley Animal Care Center, 2500 S. 27th Avenue, Phoenix, AZ
Age, Size, Sex, Breed: Adult, Large, Male, Pit Bull Terrier
---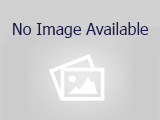 Name: BURTON
Species: Dog
Location: Mcacc West Valley Animal Care Center, 2500 S. 27th Avenue, Phoenix, AZ
Age, Size, Sex, Breed: Young, Large, Male, German Shepherd Dog Mixed Breed Mix
---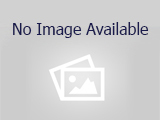 Name: MOR'DU
Species: Dog
Location: Mcacc West Valley Animal Care Center, 2500 S. 27th Avenue, Phoenix, AZ
Age, Size, Sex, Breed: Adult, Large, Male, German Shepherd Dog Mixed Breed Mix
---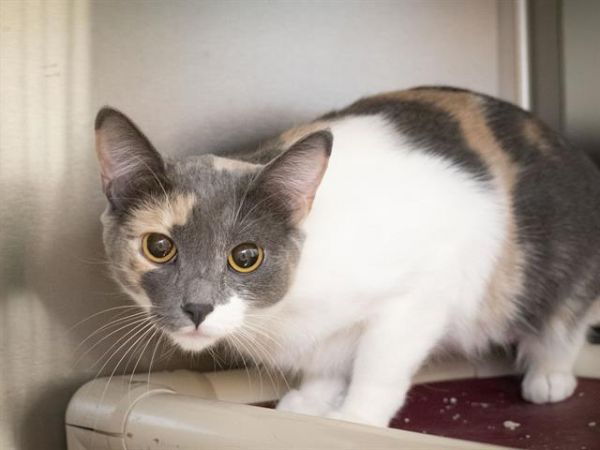 Name: GINNY
Species: Cat
Location: Mcacc West Valley Animal Care Center, 2500 S. 27th Avenue, Phoenix, AZ
Age, Size, Sex, Breed: Adult, Small, Female, Domestic Short Hair
---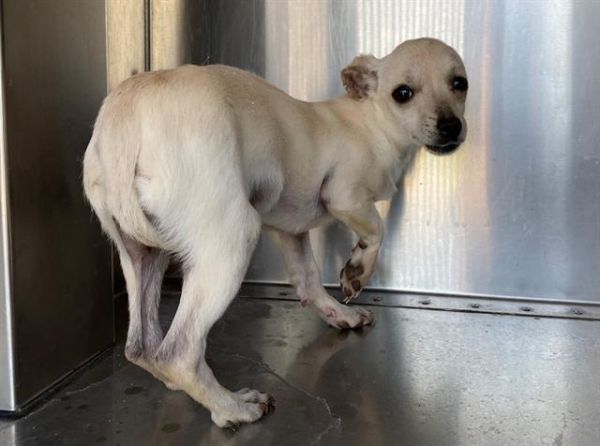 Name: LINK
Species: Dog
Location: Mcacc West Valley Animal Care Center, 2500 S. 27th Avenue, Phoenix, AZ
Age, Size, Sex, Breed: Baby, Small, Male, Chihuahua Mixed Breed Mix
---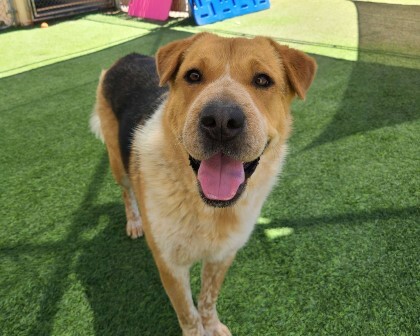 Name: BEETHOVEN
Species: Dog
Location: Mcacc West Valley Animal Care Center, 2500 S. 27th Avenue, Phoenix, AZ
Age, Size, Sex, Breed: Young, Large, Male, German Shepherd Dog Shar-Pei Mix
---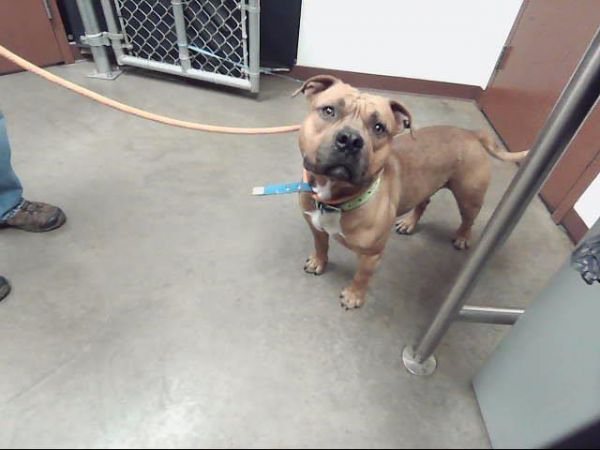 Name: JUICE
Species: Dog
Location: Mcacc West Valley Animal Care Center, 2500 S. 27th Avenue, Phoenix, AZ
Age, Size, Sex, Breed: Young, Large, Male, Pit Bull Terrier Mixed Breed Mix
---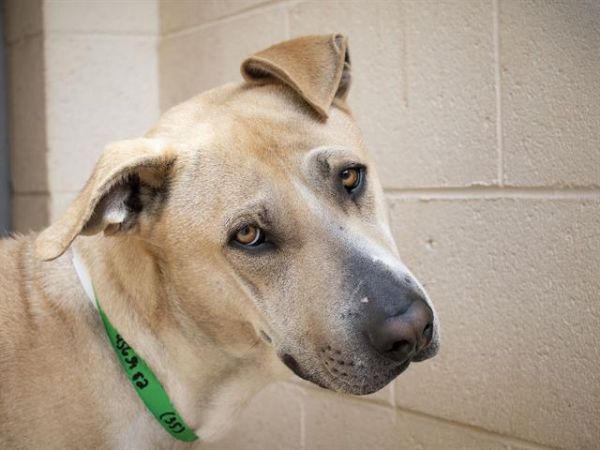 Name: BEN
Species: Dog
Location: Mcacc West Valley Animal Care Center, 2500 S. 27th Avenue, Phoenix, AZ
Age, Size, Sex, Breed: Adult, Large, Male, Labrador Retriever Pit Bull Terrier Mix
---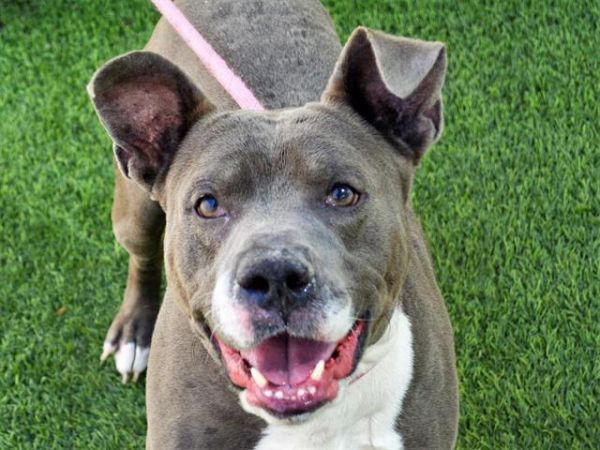 Name: TONKA
Species: Dog
Location: Mcacc West Valley Animal Care Center, 2500 S. 27th Avenue, Phoenix, AZ
Age, Size, Sex, Breed: Adult, Large, Male, Pit Bull Terrier
---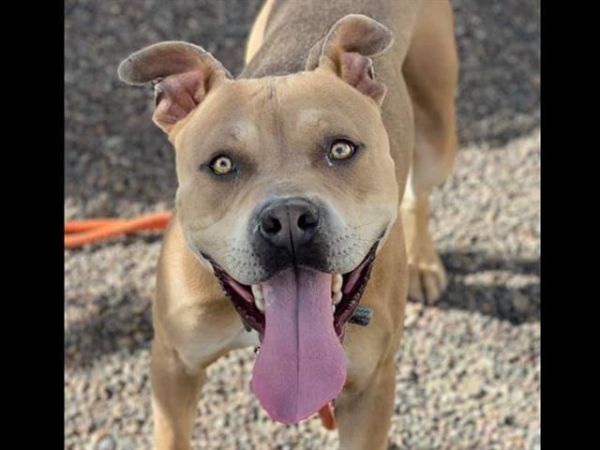 Name: PABLO
Species: Dog
Location: Mcacc West Valley Animal Care Center, 2500 S. 27th Avenue, Phoenix, AZ
Age, Size, Sex, Breed: Young, Large, Male, Pit Bull Terrier
---
Name: RODNEY
Species: Dog
Location: Mcacc West Valley Animal Care Center, 2500 S. 27th Avenue, Phoenix, AZ
Age, Size, Sex, Breed: Adult, Large, Male, Labrador Retriever Pit Bull Terrier Mix
---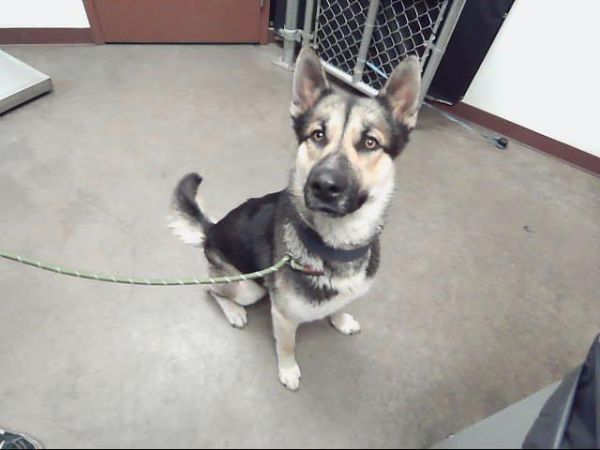 Name: BURT
Species: Dog
Location: Mcacc West Valley Animal Care Center, 2500 S. 27th Avenue, Phoenix, AZ
Age, Size, Sex, Breed: Young, Large, Male, German Shepherd Dog Mixed Breed Mix
---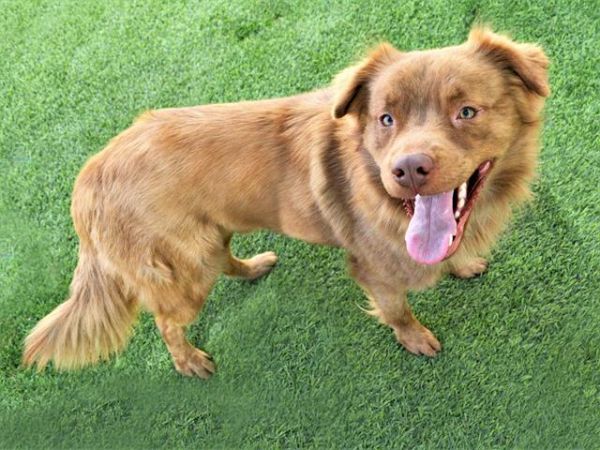 Name: LANCELOT
Species: Dog
Location: Mcacc West Valley Animal Care Center, 2500 S. 27th Avenue, Phoenix, AZ
Age, Size, Sex, Breed: Young, Large, Male, Chow Chow Australian Shepherd Mix
---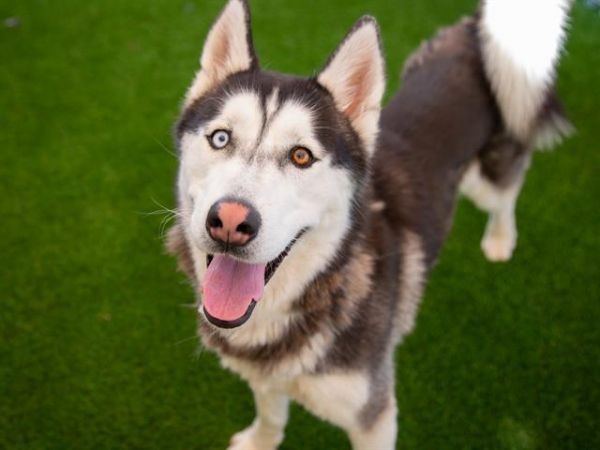 Name: SHASTA
Species: Dog
Location: Mcacc West Valley Animal Care Center, 2500 S. 27th Avenue, Phoenix, AZ
Age, Size, Sex, Breed: Young, Large, Male, Siberian Husky
---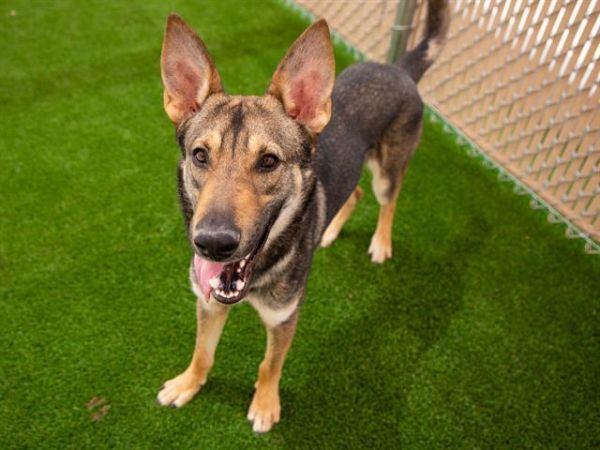 Name: KINGSLEY
Species: Dog
Location: Mcacc West Valley Animal Care Center, 2500 S. 27th Avenue, Phoenix, AZ
Age, Size, Sex, Breed: Young, Large, Male, German Shepherd Dog
---
Name: KAREN
Species: Cat
Location: Mcacc West Valley Animal Care Center, 2500 S. 27th Avenue, Phoenix, AZ
Age, Size, Sex, Breed: Baby, Small, Female, Domestic Long Hair
---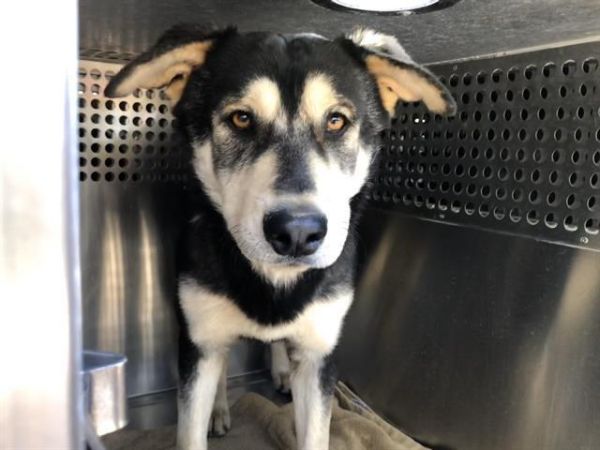 Name: SHIKASHIO
Species: Dog
Location: Mcacc West Valley Animal Care Center, 2500 S. 27th Avenue, Phoenix, AZ
Age, Size, Sex, Breed: Young, Large, Male, German Shepherd Dog Siberian Husky Mix
---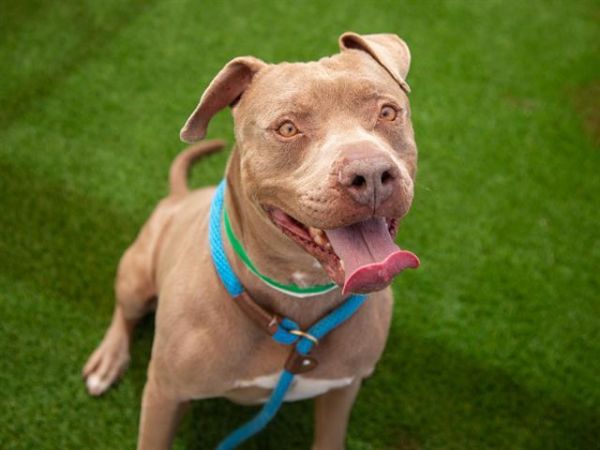 Name: SAMSON
Species: Dog
Location: Mcacc West Valley Animal Care Center, 2500 S. 27th Avenue, Phoenix, AZ
Age, Size, Sex, Breed: Adult, Large, Male, Pit Bull Terrier
---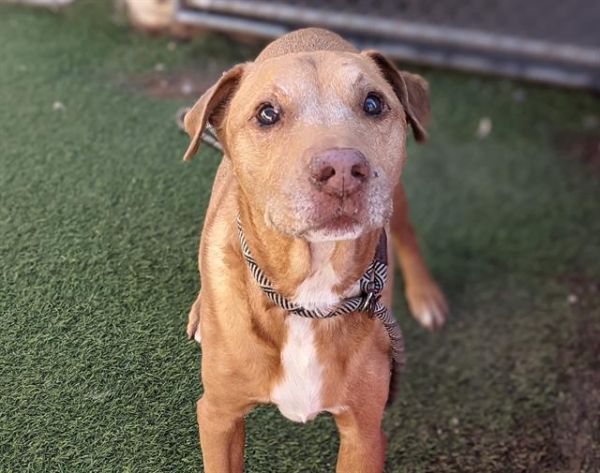 Name: HAROLD
Species: Dog
Location: Mcacc West Valley Animal Care Center, 2500 S. 27th Avenue, Phoenix, AZ
Age, Size, Sex, Breed: Senior, Large, Male, Labrador Retriever Mixed Breed Mix
---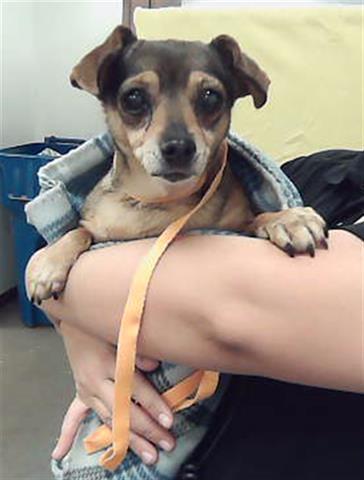 Name: CLARICE
Species: Dog
Location: Mcacc West Valley Animal Care Center, 2500 S. 27th Avenue, Phoenix, AZ
Age, Size, Sex, Breed: Adult, Small, Female, Chihuahua Mixed Breed Mix
---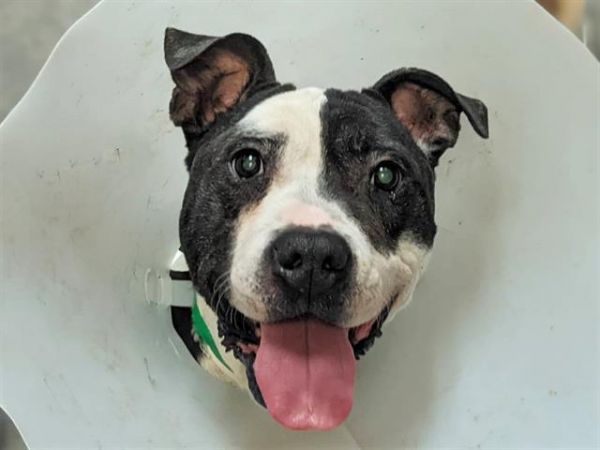 Name: COLORADO
Species: Dog
Location: Mcacc West Valley Animal Care Center, 2500 S. 27th Avenue, Phoenix, AZ
Age, Size, Sex, Breed: Adult, Large, Male, Pit Bull Terrier
---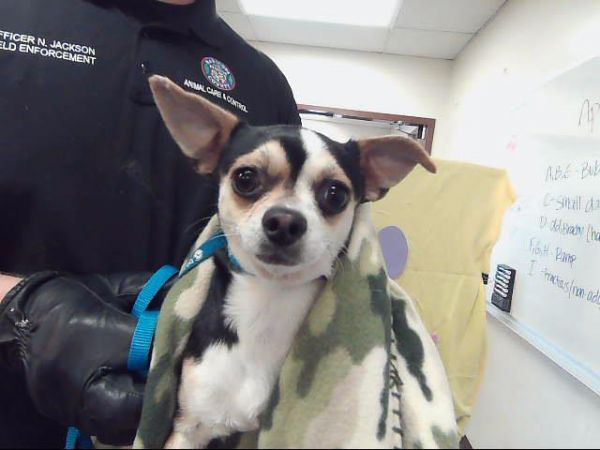 Name: BATTY
Species: Dog
Location: Mcacc West Valley Animal Care Center, 2500 S. 27th Avenue, Phoenix, AZ
Age, Size, Sex, Breed: Young, Small, Male, Chihuahua
---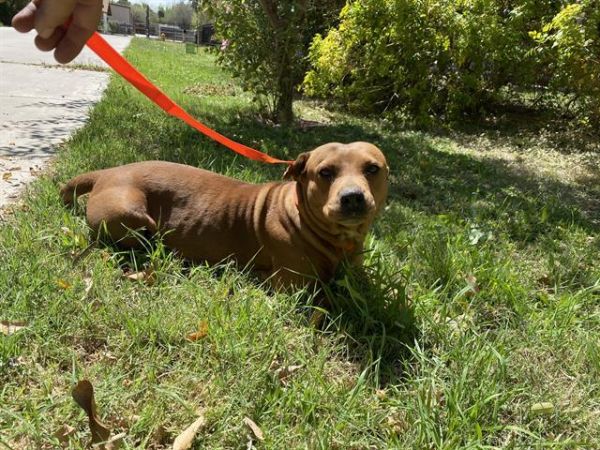 Name: ODESSA
Species: Dog
Location: Mcacc West Valley Animal Care Center, 2500 S. 27th Avenue, Phoenix, AZ
Age, Size, Sex, Breed: Adult, Large, Female, Pit Bull Terrier Mixed Breed Mix
---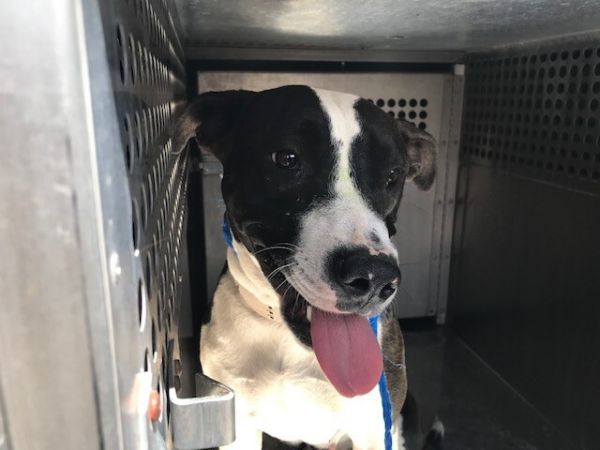 Name: RIDLEY
Species: Dog
Location: Mcacc West Valley Animal Care Center, 2500 S. 27th Avenue, Phoenix, AZ
Age, Size, Sex, Breed: Young, Large, Female, Pit Bull Terrier
---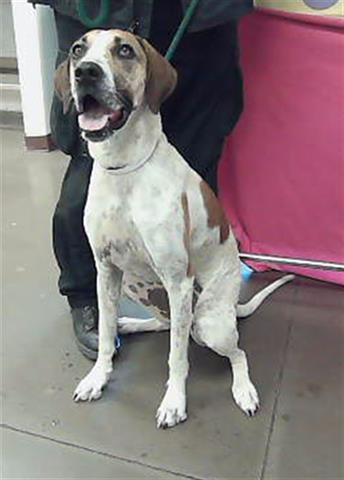 Name: BESSIE
Species: Dog
Location: Mcacc West Valley Animal Care Center, 2500 S. 27th Avenue, Phoenix, AZ
Age, Size, Sex, Breed: Young, Large, Female, Foxhound Great Dane Mix
---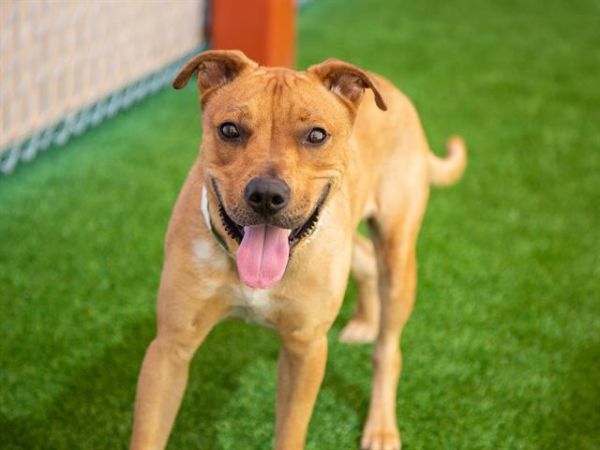 Name: ASH
Species: Dog
Location: Mcacc West Valley Animal Care Center, 2500 S. 27th Avenue, Phoenix, AZ
Age, Size, Sex, Breed: Adult, Large, Male, Pit Bull Terrier Mixed Breed Mix
---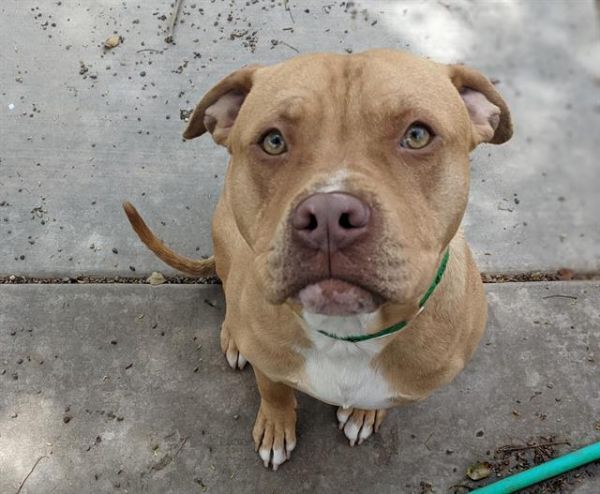 Name: FLICK
Species: Dog
Location: Mcacc West Valley Animal Care Center, 2500 S. 27th Avenue, Phoenix, AZ
Age, Size, Sex, Breed: Young, Large, Male, Pit Bull Terrier Mixed Breed Mix
---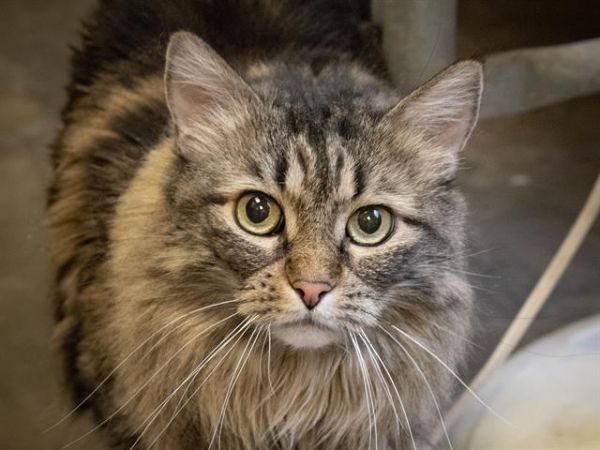 Name: KITTY
Species: Cat
Location: Mcacc West Valley Animal Care Center, 2500 S. 27th Avenue, Phoenix, AZ
Age, Size, Sex, Breed: Senior, Small, Female, Domestic Long Hair
---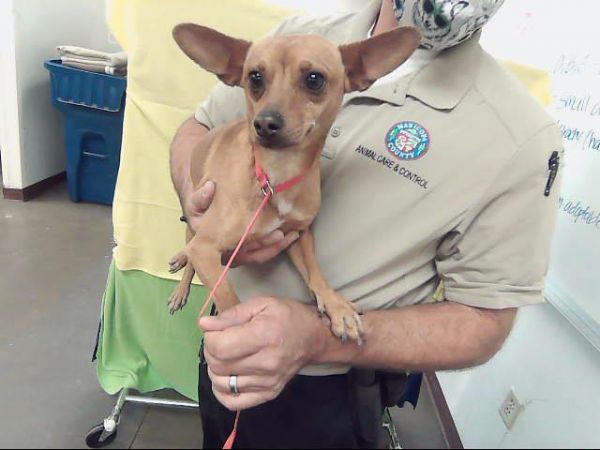 Name: NIKO
Species: Dog
Location: Mcacc West Valley Animal Care Center, 2500 S. 27th Avenue, Phoenix, AZ
Age, Size, Sex, Breed: Young, Small, Male, Chihuahua
---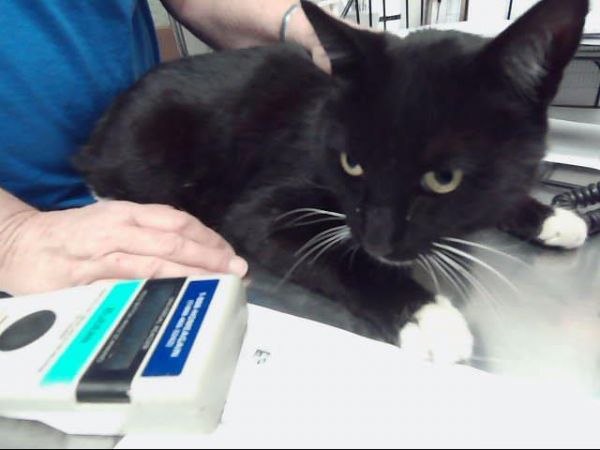 Name: KATTY
Species: Cat
Location: Mcacc West Valley Animal Care Center, 2500 S. 27th Avenue, Phoenix, AZ
Age, Size, Sex, Breed: Adult, Small, Male, Domestic Short Hair
---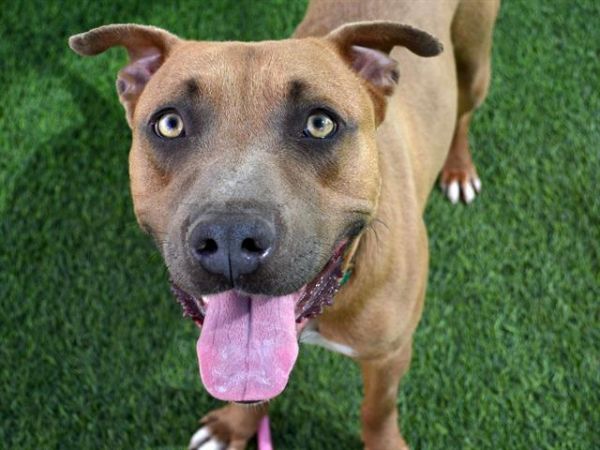 Name: ORO
Species: Dog
Location: Mcacc West Valley Animal Care Center, 2500 S. 27th Avenue, Phoenix, AZ
Age, Size, Sex, Breed: Adult, Large, Male, Pit Bull Terrier
---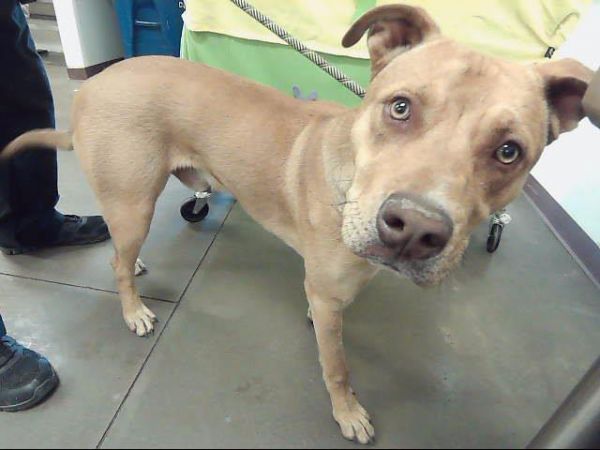 Name: BANJO
Species: Dog
Location: Mcacc West Valley Animal Care Center, 2500 S. 27th Avenue, Phoenix, AZ
Age, Size, Sex, Breed: Adult, Large, Male, Labrador Retriever Pit Bull Terrier Mix
---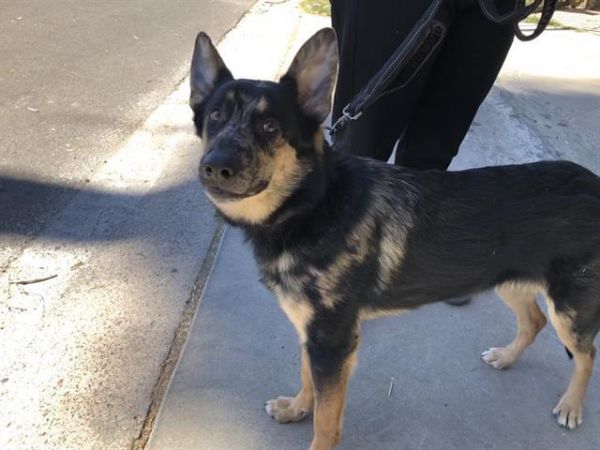 Name: XAYAH
Species: Dog
Location: Mcacc West Valley Animal Care Center, 2500 S. 27th Avenue, Phoenix, AZ
Age, Size, Sex, Breed: Young, Large, Female, German Shepherd Dog Australian Cattle Dog / Blue Heeler Mix
---
Name: ASUKA
Species: Dog
Location: Mcacc West Valley Animal Care Center, 2500 S. 27th Avenue, Phoenix, AZ
Age, Size, Sex, Breed: Adult, Large, Female, German Shepherd Dog
---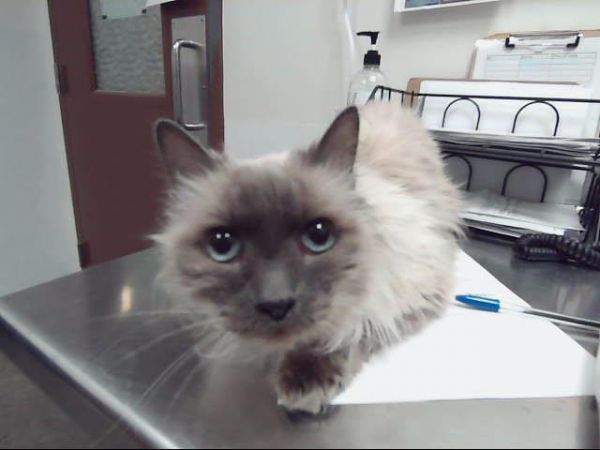 Name: NALA
Species: Cat
Location: Mcacc West Valley Animal Care Center, 2500 S. 27th Avenue, Phoenix, AZ
Age, Size, Sex, Breed: Senior, Small, Female, Siamese Domestic Short Hair Mix
---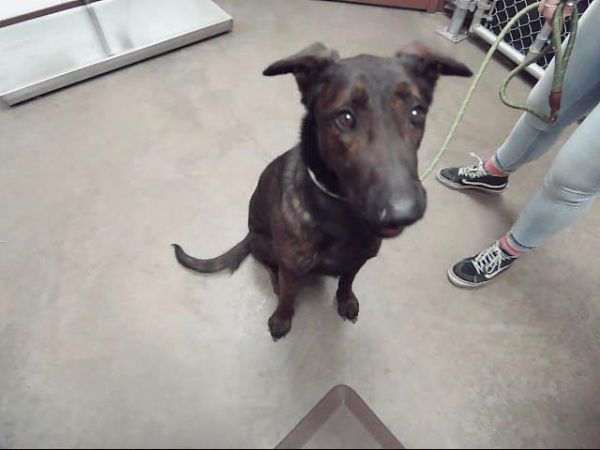 Name: DUTCH
Species: Dog
Location: Mcacc West Valley Animal Care Center, 2500 S. 27th Avenue, Phoenix, AZ
Age, Size, Sex, Breed: Young, Large, Male, Dutch Shepherd
---
Name: OAKLAND
Species: Dog
Location: Mcacc West Valley Animal Care Center, 2500 S. 27th Avenue, Phoenix, AZ
Age, Size, Sex, Breed: Young, Small, Male, Australian Cattle Dog / Blue Heeler Beagle Mix
---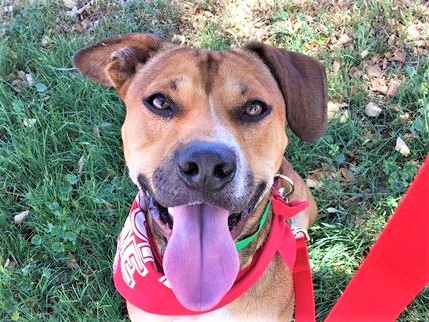 Name: QUENTIN
Species: Dog
Location: Mcacc West Valley Animal Care Center, 2500 S. 27th Avenue, Phoenix, AZ
Age, Size, Sex, Breed: Young, Large, Male, Pit Bull Terrier Mixed Breed Mix
---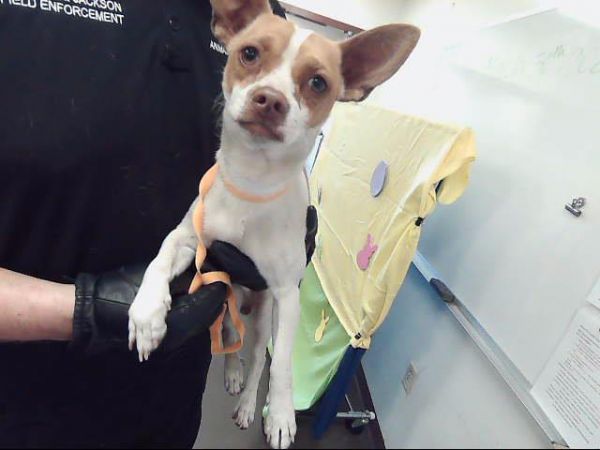 Name: ORLANDO
Species: Dog
Location: Mcacc West Valley Animal Care Center, 2500 S. 27th Avenue, Phoenix, AZ
Age, Size, Sex, Breed: Adult, Small, Male, Chihuahua
---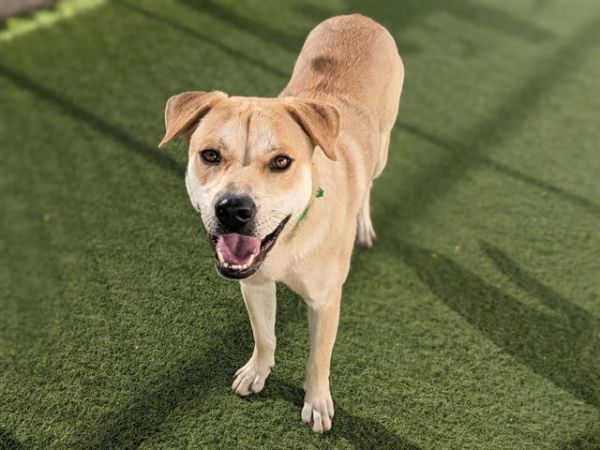 Name: COOKIE
Species: Dog
Location: Mcacc West Valley Animal Care Center, 2500 S. 27th Avenue, Phoenix, AZ
Age, Size, Sex, Breed: Young, Large, Male, Labrador Retriever Mixed Breed Mix
---