Do you want to add a new member to your family and give back to the East Cobb community at the same time? Consider adopting a dog, cat or other kind of pet from a local shelter or organization. During the COVID-19 pandemic, many facilities in and around East Cobb are still working to fulfill adoptions.
There are thousands of dogs, cats and other animals of all ages and sizes without a home in Georgia — many of whom are located in your area. In the search for an adorable new family pet, consider checking out a local shelter like Mutt Maddness, where Blot the dog is waiting patiently. If you aren't sure if you have time to take care of a pet year round, many shelters also offer opportunities to foster pets until they are placed in permanent homes.
Need some help in your search? Patch and Petfinder have you covered. We put together a list each week of all the pets recently put up for adoption in your area. If you're a dog person, you might like Stacy, a Chocolate Labrador Retriever up for adoption. Or if cats are more your thing, there are several great cats available, too. Click on any listing for more information, or to start the adoption process.
Editor's note: This list was automatically generated using data compiled by Petfinder. Please report any errors or other feedback to [email protected]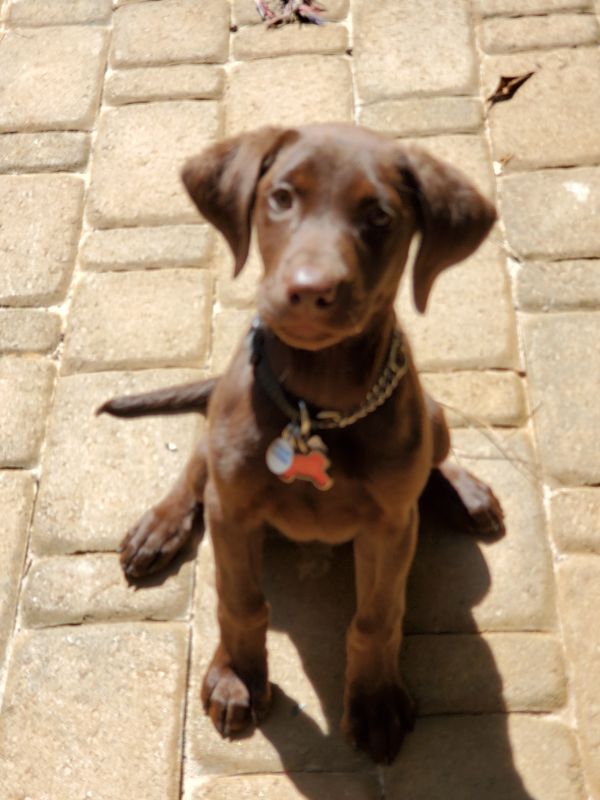 Name: Stacy
Species: Dog
Location: Animals Deserve Better Inc, 3100 Roswell Road Suite 125, Marietta, GA
Age, Size, Sex, Breed: Young, Medium, Female, Chocolate Labrador Retriever
Good With: Kids, dogs and cats
Description: "Please contact us at [email protected] for information about this 9 month old Chocolate Lab." Learn more
---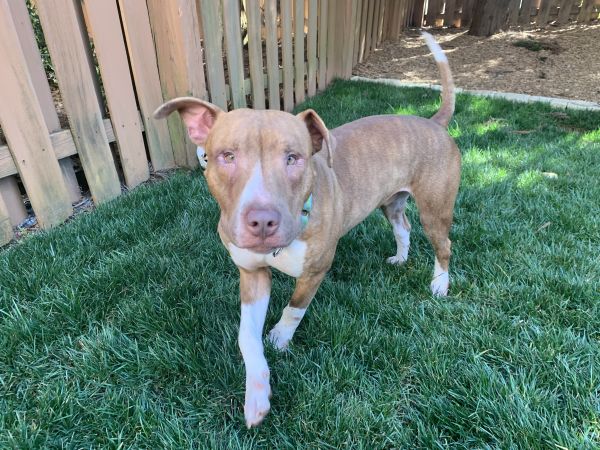 Name: Klein
Species: Dog
Location: Stand Up Pups, Marietta, GA
Age, Size, Sex, Breed: Young, Medium, Male, Terrier Hound Mix
Good With: Kids and dogs
Description: "Meet Klein! Klein is such a sweet boy! He is timid at first but warms up very quickly! He loves…" Learn more
---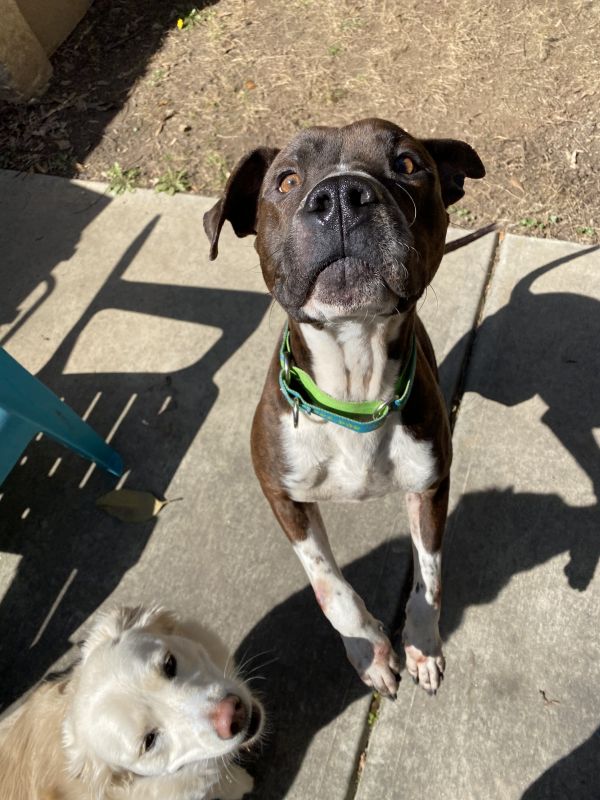 Name: Calvin
Species: Dog
Location: Stand Up Pups, Marietta, GA
Age, Size, Sex, Breed: Young, Medium, Male, Hound Terrier Mix
Good With: Kids and dogs
Description: "Meet Calvin! Calvin is such a sweet boy! He is affectionate, loving, and very attentive. He listens well and has…" Learn more
---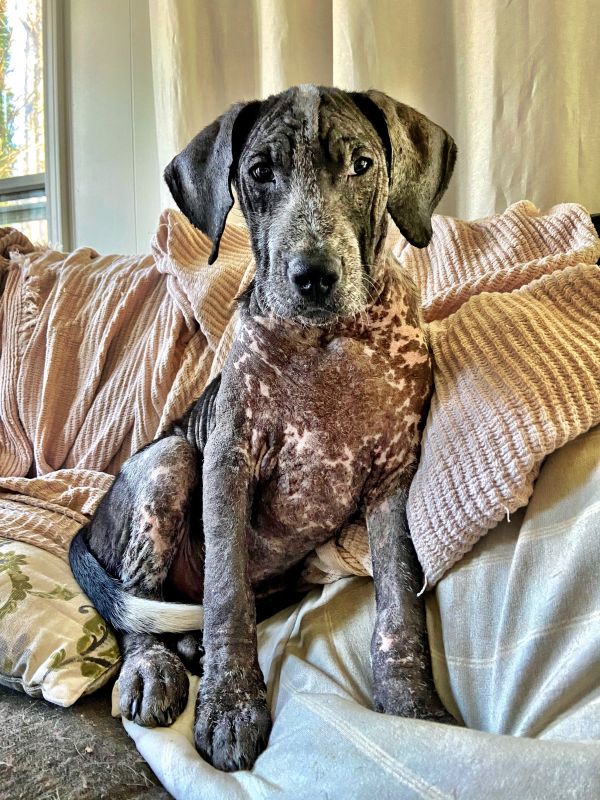 Name: Ralphie
Species: Dog
Location: Stand Up Pups, Marietta, GA
Age, Size, Sex, Breed: Baby, Medium, Male, German Shorthaired Pointer Coonhound Mix
Good With: Kids, dogs and cats
Description: "Meet Ralphie!! ( Yes, his fur will grow back!!) Ralphie was neglected in his previous home, which caused him to…" Learn more
---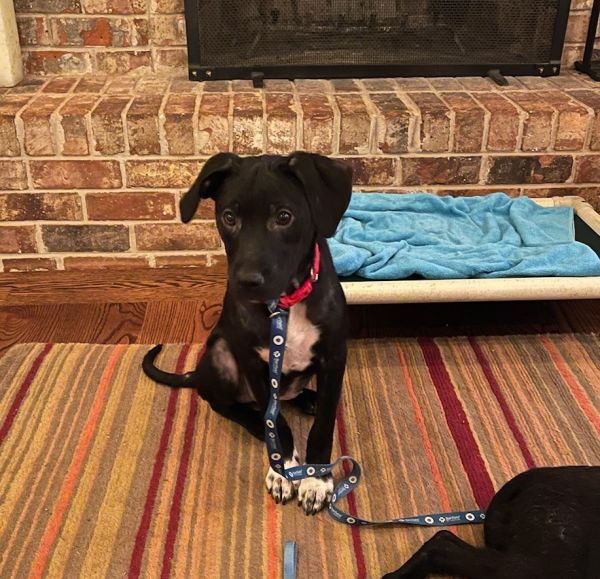 Name: Blot
Species: Dog
Location: Mutt Maddness, Marietta, GA
Age, Size, Sex, Breed: Young, Medium, Female, Labrador Retriever Terrier Mix
Good With: Kids and dogs
Description: "From new foster – These two are the sweetest and after just a day or so have completely warmed up…" Learn more
---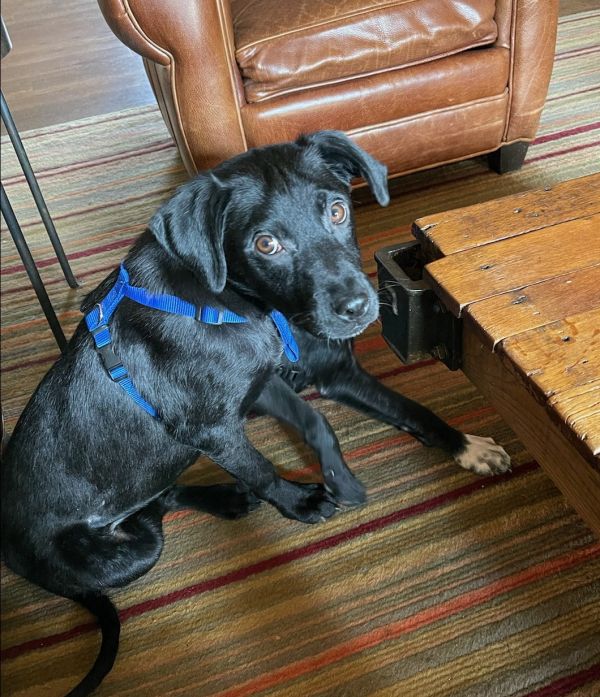 Name: Ink
Species: Dog
Location: Mutt Maddness, Marietta, GA
Age, Size, Sex, Breed: Young, Medium, Female, Labrador Retriever Terrier Mix
Good With: Kids and dogs
Description: "From new foster – These two are the sweetest and after just a day or so have completely warmed up…" Learn more
---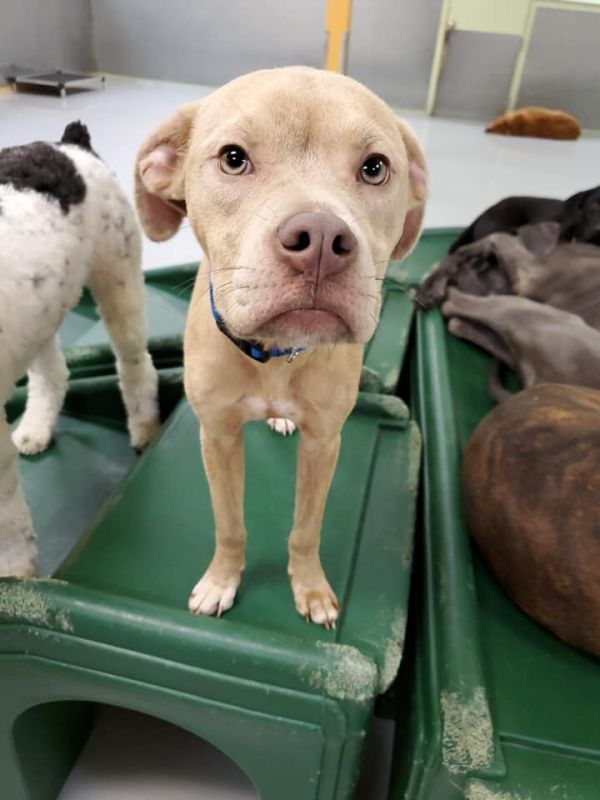 Name: Seven
Species: Dog
Location: Mutt Maddness, Marietta, GA
Age, Size, Sex, Breed: Young, Medium, Male, Pit Bull Terrier Labrador Retriever Mix
Good With: Kids and dogs
Description: "Lucky number Seven is a handsome little guy and has a sweet temperament. He too is one from the recent…" Learn more
---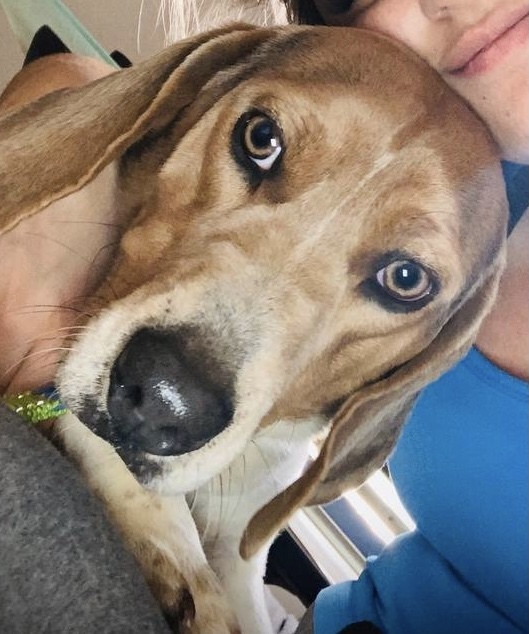 Name: Cody
Species: Dog
Location: Home Fur Good Missioners, Marietta, GA
Age, Size, Sex, Breed: Young, Small, Male, Beagle
Good With: Kids, dogs and cats
Description: "This super handsome 18 months old boy is the sweetest temperament you can imagine! He is friendly , active and…" Learn more
---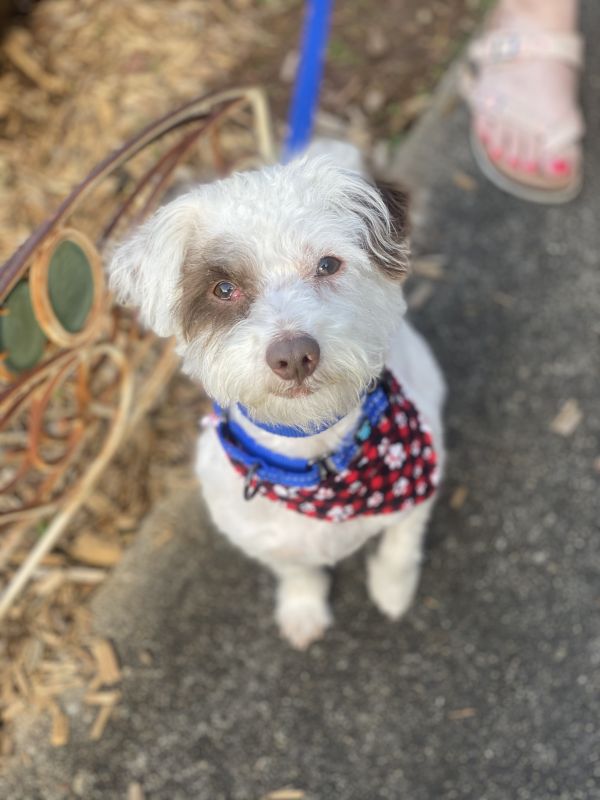 Name: Nico
Species: Dog
Location: Orphan Annie Rescue, Atlanta, GA
Age, Size, Sex, Breed: Young, Small, Male, Poodle Jack Russell Terrier Mix
Good With: Dogs
Description: "Hi, my name is Nico! I am a handsome 11 month old, 15 lb boy. I am very friendly and…" Learn more
---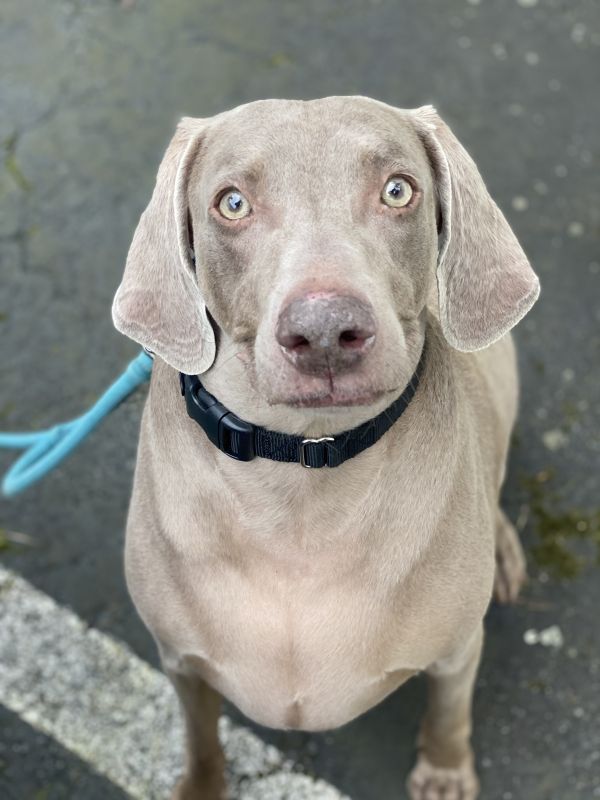 Name: Steel
Species: Dog
Location: Orphan Annie Rescue, Atlanta, GA
Age, Size, Sex, Breed: Adult, Large, Male, Weimaraner
Good With: Dogs
Description: "Hi, my name is Steel! I am a gorgeous, 5-6 year old Weimaraner. I am overweight at this time but…" Learn more
---
Name: Barney
Species: Dog
Location: Orphan Annie Rescue, Atlanta, GA
Age, Size, Sex, Breed: Adult, Small, Male, Beagle
Good With: Dogs and cats
Description: "Hi, my name is Barney! I am a precious 8 year old beagle! I love meeting new people and I…" Learn more
---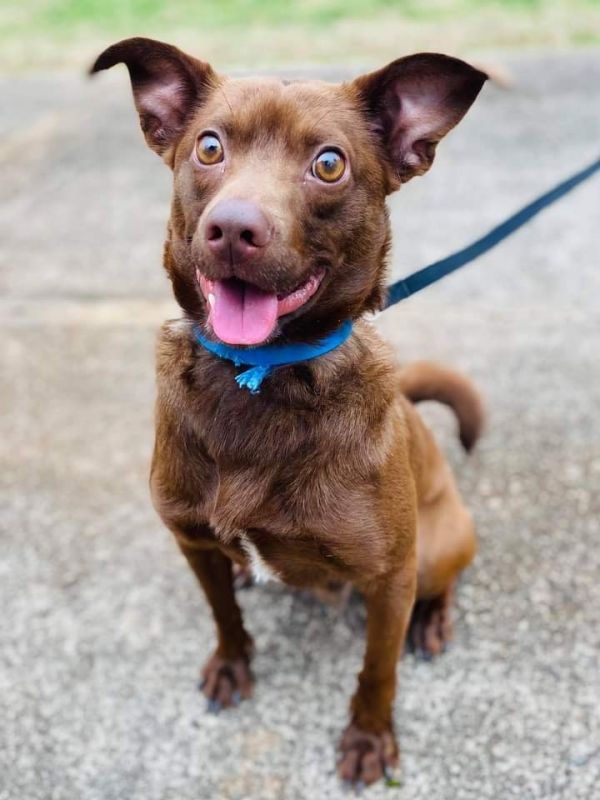 Name: Kylo
Species: Dog
Location: Orphan Annie Rescue, Atlanta, GA
Age, Size, Sex, Breed: Young, Small, Male, Terrier
Description: "Hi, my name is Kylo. I am an adorable 1.5 year old, 20 lb boy. I am affectionate and sweet…." Learn more
---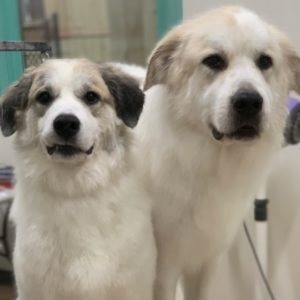 Name: Quin and Togepi
Species: Dog
Location: Great Pyrenees Rescue Of Atlanta, 4651 Woodstock Road, Atlanta, GA
Age, Size, Sex, Breed: Adult, Large, Male, Great Pyrenees
Good With: Dogs and cats
Description: "Together, forever! This is our motto, and it has gotten us through some difficult days. GPRA asked us to share…" Learn more
---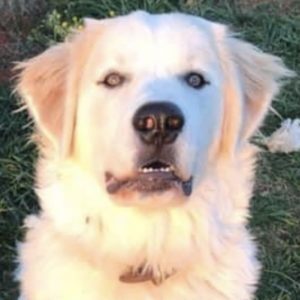 Name: Cooper Pickles
Species: Dog
Location: Great Pyrenees Rescue Of Atlanta, 4651 Woodstock Road, Atlanta, GA
Age, Size, Sex, Breed: Adult, Large, Male, Great Pyrenees
Good With: Dogs and cats
Description: "Cooper here to tell you all about marvelous me. While I never thought I would end up being surrendered by…" Learn more
---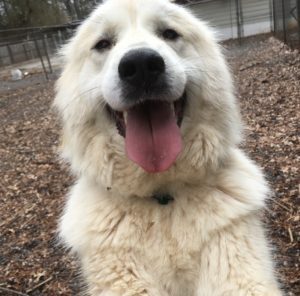 Name: Butterball
Species: Dog
Location: Great Pyrenees Rescue Of Atlanta, 4651 Woodstock Road, Atlanta, GA
Age, Size, Sex, Breed: Adult, Large, Female, Great Pyrenees
Good With: Kids, dogs and cats
Description: "Hello, I am Butterball and PYR-tastic! How are you today? Some say I look like a butterball when my fur…" Learn more
---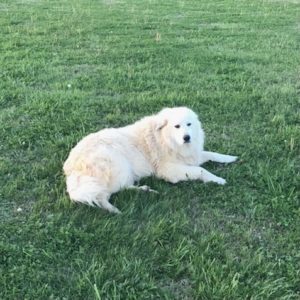 Name: Misty Dale
Species: Dog
Location: Great Pyrenees Rescue Of Atlanta, 4651 Woodstock Road, Atlanta, GA
Age, Size, Sex, Breed: Adult, Large, Female, Great Pyrenees
Good With: Dogs and cats
Description: "Hi, everyone. I am the beautiful Pyr that goes by the name of Misty Dale. You can call me Misty…." Learn more
---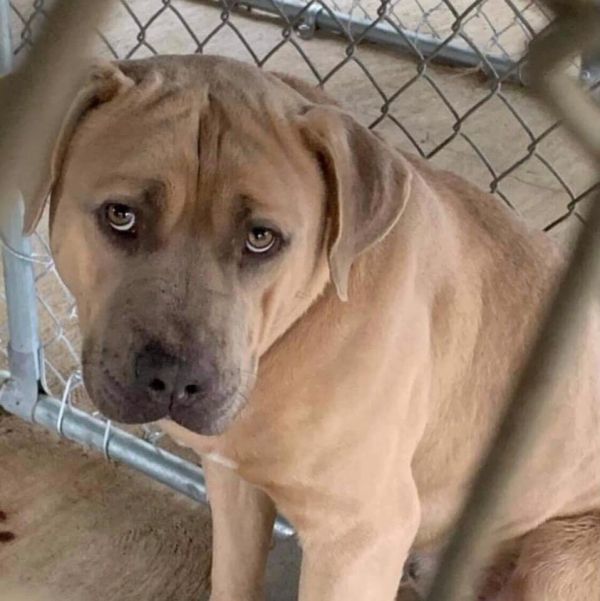 Name: Sherlock (Urgent Need)
Species: Dog
Location: Barkville Dog Rescue, Roswell, GA
Age, Size, Sex, Breed: Adult, Large, Male, Cane Corso
Good With: Dogs
Description: "Please help us save Sherlock! Possible Cane Corso mix this 80 pound, lonely boy is in IMMEDIATE NEED of a…" Learn more
---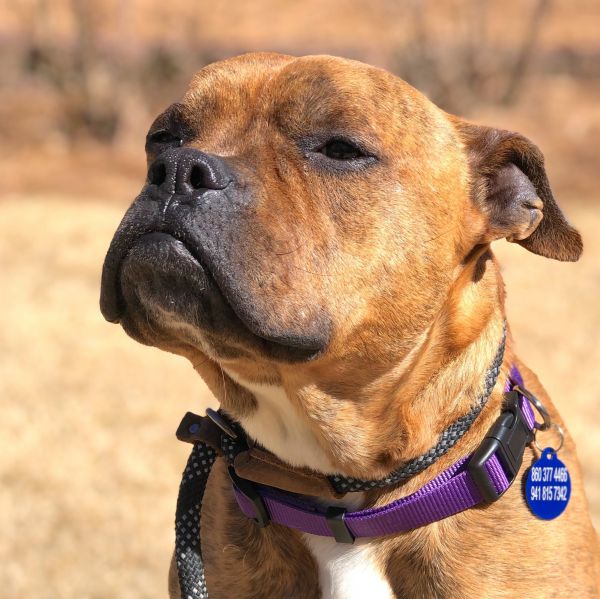 Name: Rosalina
Species: Dog
Location: Barkville Dog Rescue, Roswell, GA
Age, Size, Sex, Breed: Adult, Medium, Female, Boxer English Bulldog Mix
Good With: Dogs and cats
Description: "Rosalina is an adorable & super sweet Boxer/Bulldog mix who is 3 years old and weighs 45 lbs. She is…" Learn more
---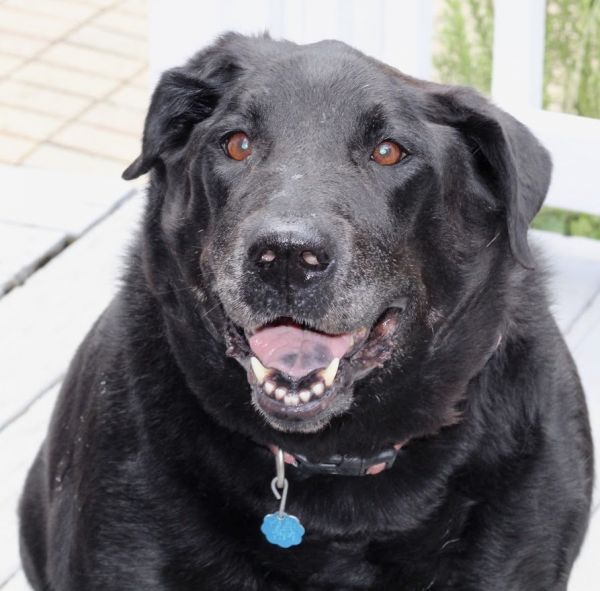 Name: Princess
Species: Dog
Location: Barkville Dog Rescue, Roswell, GA
Age, Size, Sex, Breed: Senior, Large, Female, Labrador Retriever
Good With: Kids, dogs and cats
Description: "Princess is a loving, gentle Lab mix who is housebroken, crate trained, spayed, fully vaccinated & microchipped. Approximately 8 years…" Learn more
---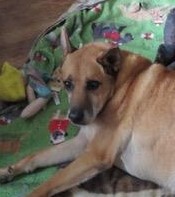 Name: Bruster
Species: Dog
Location: Barkville Dog Rescue, Roswell, GA
Age, Size, Sex, Breed: Adult, Medium, Male, Carolina Dog German Shepherd Dog Mix
Good With: Kids, dogs and cats
Description: "Bruster is a handsome, 7 year old, Carolina Dog mix, approximately 45 pounds who is housebroken, neutered, fully vaccinated &…" Learn more
---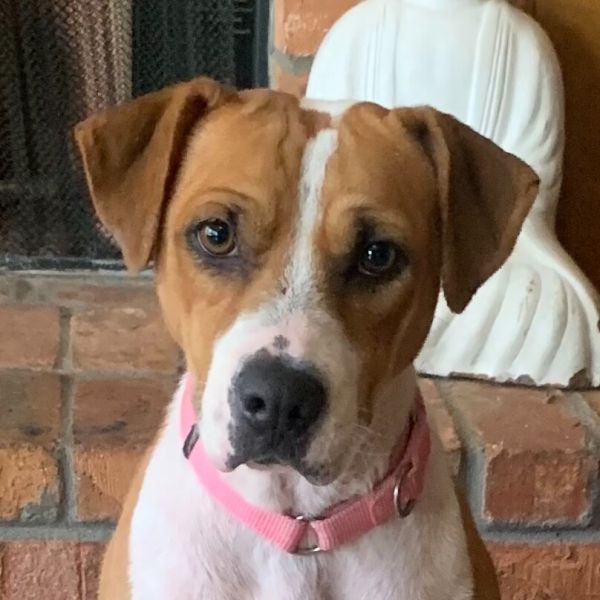 Name: Tara
Species: Dog
Location: Barkville Dog Rescue, Roswell, GA
Age, Size, Sex, Breed: Young, Medium, Female, Beagle Hound Mix
Good With: Kids, dogs and cats
Description: "Tara is a beautiful & sweet Beagle/Hound mix who is 2 years old and weighs 35 lbs. She was a…" Learn more
---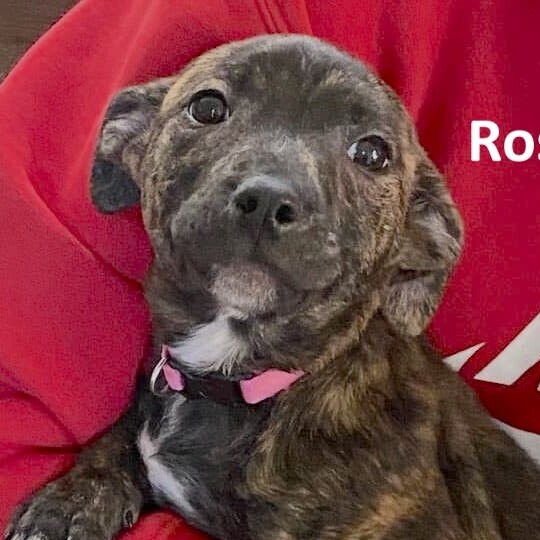 Name: Puppies: Rose, Blanche, Dorothy, Stan & Mom Darla
Species: Dog
Location: Barkville Dog Rescue, Roswell, GA
Age, Size, Sex, Breed: Baby, Medium, Female, Pit Bull Terrier
Good With: Kids, dogs and cats
Description: "Darla & her 4 gorgeous 9 week old puppies are very new arrivals to BarkVille Dog Rescue! This beautiful &…" Learn more
---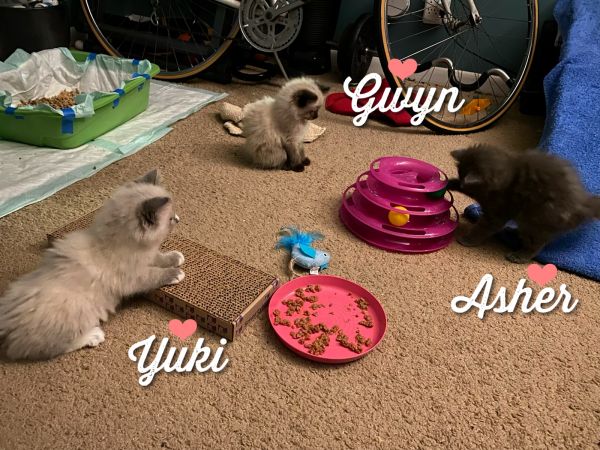 Name: Gwyn
Species: Cat
Location: Kudzu Cat Alliance, Smyrna, GA
Age, Size, Sex, Breed: Young, Large, Female, Domestic Medium Hair Siamese Mix
Good With: Cats
Description: "Gwyn, Asher, and Yuki ***Looking to adopt as a threesome, they are very bonded.*** Born to a feral mom, but…" Learn more
---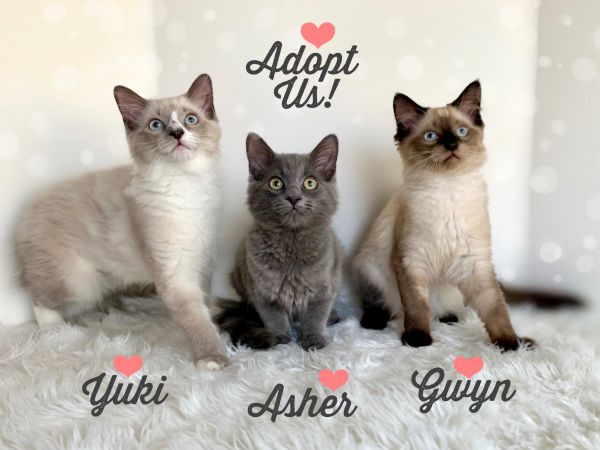 Name: Yuki
Species: Cat
Location: Kudzu Cat Alliance, Smyrna, GA
Age, Size, Sex, Breed: Young, Medium, Female, Domestic Medium Hair
Good With: Cats
Description: "Gwyn, Asher, and Yuki ***Looking to adopt as a threesome, they are very bonded.*** Born to a feral mom, but…" Learn more
---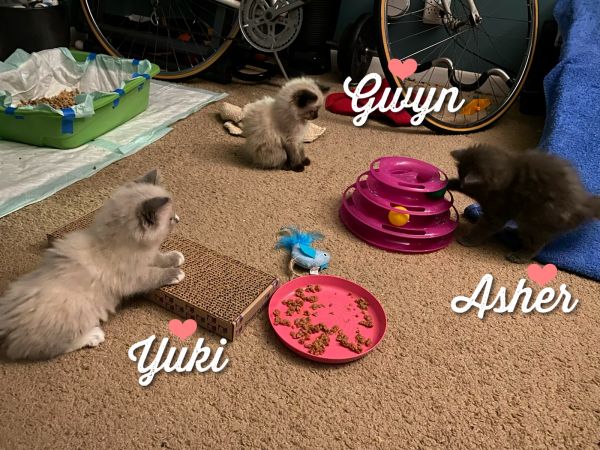 Name: Asher
Species: Cat
Location: Kudzu Cat Alliance, Smyrna, GA
Age, Size, Sex, Breed: Young, Medium, Female, Domestic Medium Hair Tabby Mix
Good With: Cats
Description: "Gwyn, Asher, and Yuki ***Looking to adopt as a threesome, they are very bonded.*** Born to a feral mom, but…" Learn more
---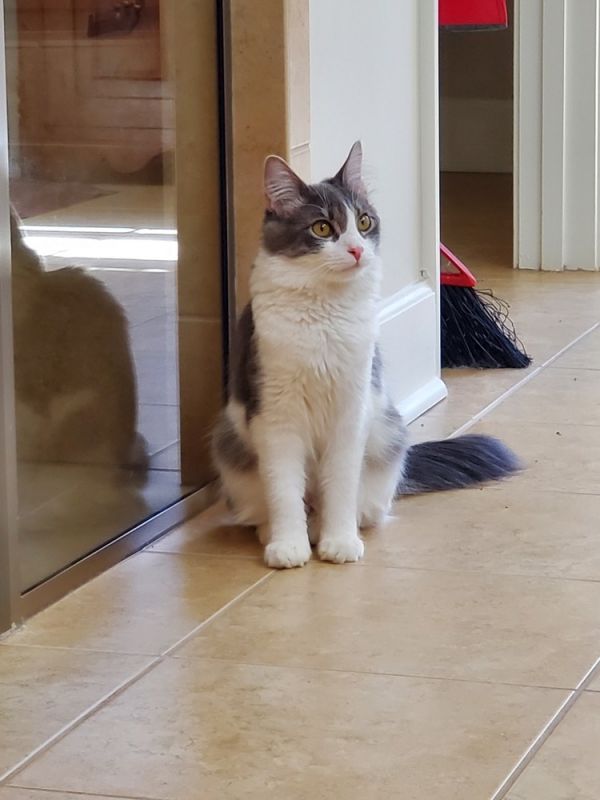 Name: Dylan
Species: Cat
Location: Georgia Homeless Pets, Atlanta, GA
Age, Size, Sex, Breed: Adult, Medium, Female, Domestic Medium Hair
Good With: Cats
Description: "Hi there! I am Dylan and I am very sweet. I am pretty skittish at first but, with a little…" Learn more
---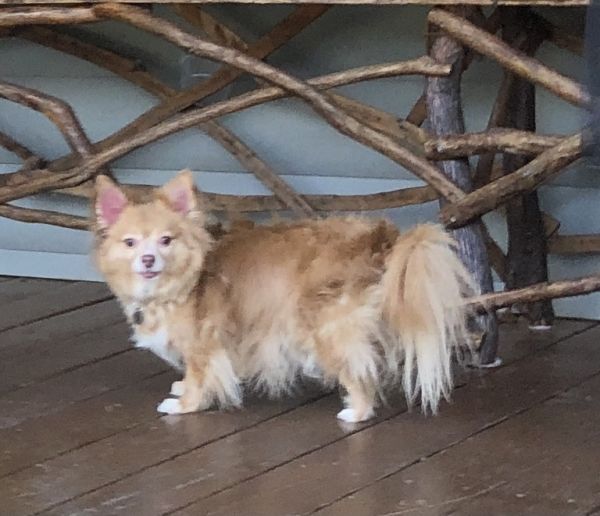 Name: Foxy
Species: Dog
Location: Priceless Pooch Rescue, Atlanta, GA
Age, Size, Sex, Breed: Adult, Small, Female, Chihuahua
Good With: Kids
Description: "Foxy is an almost-7 year old female longhaired Chihuahua. She looks much like a Pomeranian, but is a purebred Chihuahua…." Learn more
---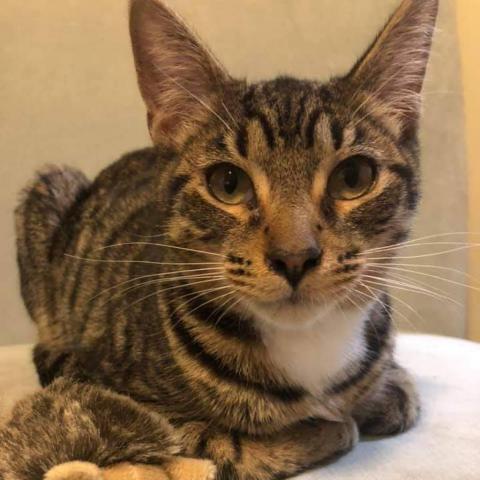 Name: Doc – ATL
Species: Cat
Location: Best Friends Animal Society East Coast Lifesaving Program, Atlanta, GA
Age, Size, Sex, Breed: Young, Medium, Male, Domestic Short Hair
Description: "Doc is very playful and loves attention. He will rub all over your legs and allow you to pick him…" Learn more
---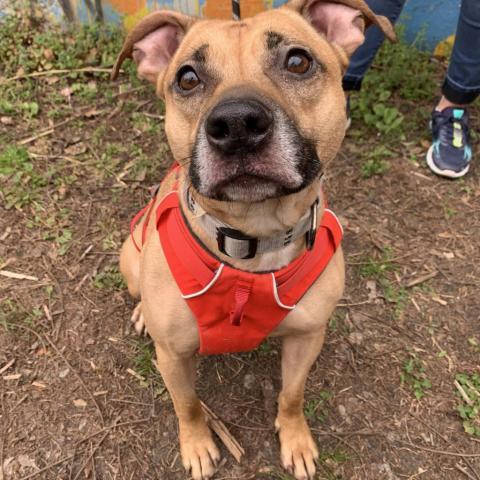 Name: Arnold – ATL
Species: Dog
Location: Best Friends Animal Society East Coast Lifesaving Program, Atlanta, GA
Age, Size, Sex, Breed: Adult, Medium, Male, Mixed Breed
Description: "This very handsome boy is Arnold , a 3 year 8 month old tan and white mixed breed who will…" Learn more
---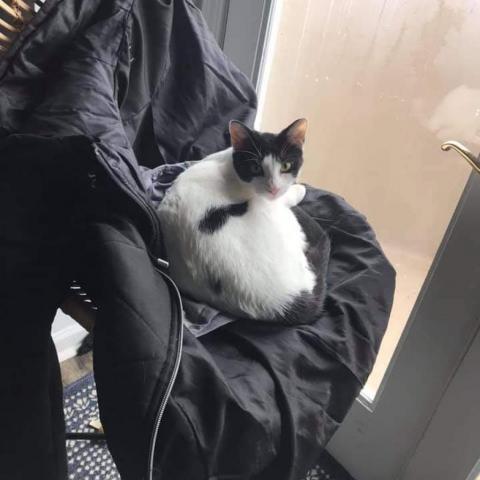 Name: Ice – ATL
Species: Cat
Location: Best Friends Animal Society East Coast Lifesaving Program, Atlanta, GA
Age, Size, Sex, Breed: Adult, Medium, Female, Domestic Short Hair
Description: "Alright stop and listen. I need some time to get to know you before you can pet me. And even…" Learn more
---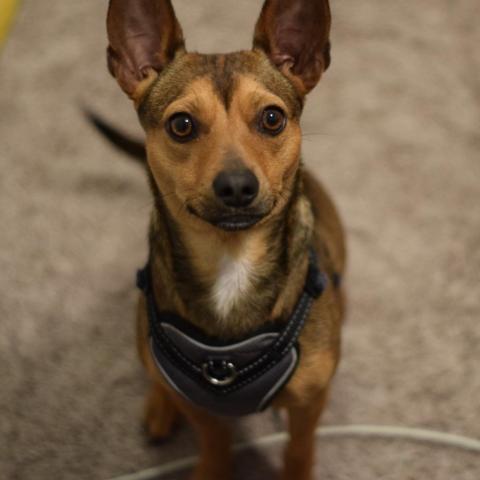 Name: Talli – ATL
Species: Dog
Location: Best Friends Animal Society East Coast Lifesaving Program, Atlanta, GA
Age, Size, Sex, Breed: Adult, Small, Female, Mixed Breed
Description: "Talli is a sweet girl who loves cuddles and kisses. She is generally a pretty calm, happy dog. Talli loves…" Learn more
---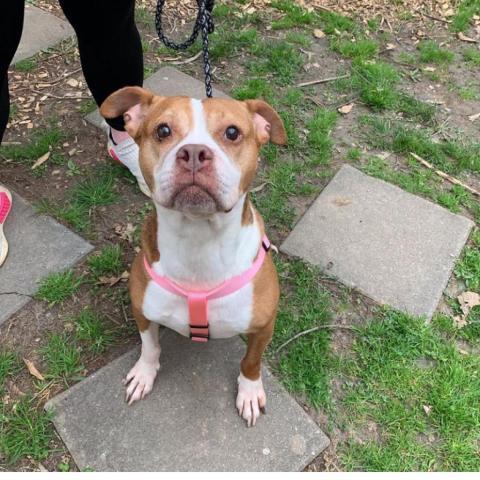 Name: Mona – ATL
Species: Dog
Location: Best Friends Animal Society East Coast Lifesaving Program, Atlanta, GA
Age, Size, Sex, Breed: Adult, Medium, Female, Mixed Breed
Description: "This very good girl is Mona, a 3-year old brown and white mixed breed who is full of love. She…" Learn more
---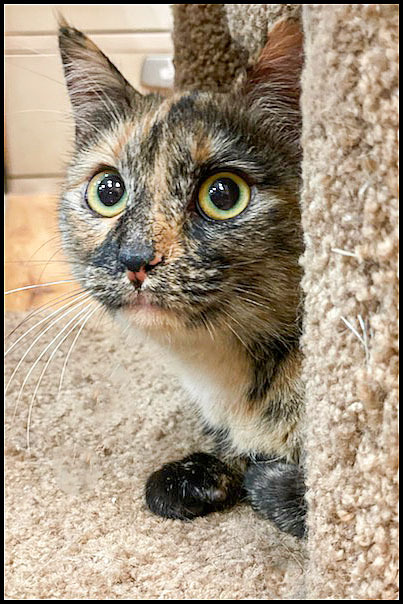 Name: Rebecca
Species: Cat
Location: All About Cats Inc, W. 625 Crossville Road, Roswell, GA
Age, Size, Sex, Breed: Adult, Medium, Female, Tortoiseshell Domestic Short Hair Mix
Description: "Rebecca: DSH, DOB 8/2/2019, female. Rebecca is a beautiful tortoiseshell kitty with sparkling emerald-colored eyes. She is a very chipper…" Learn more
---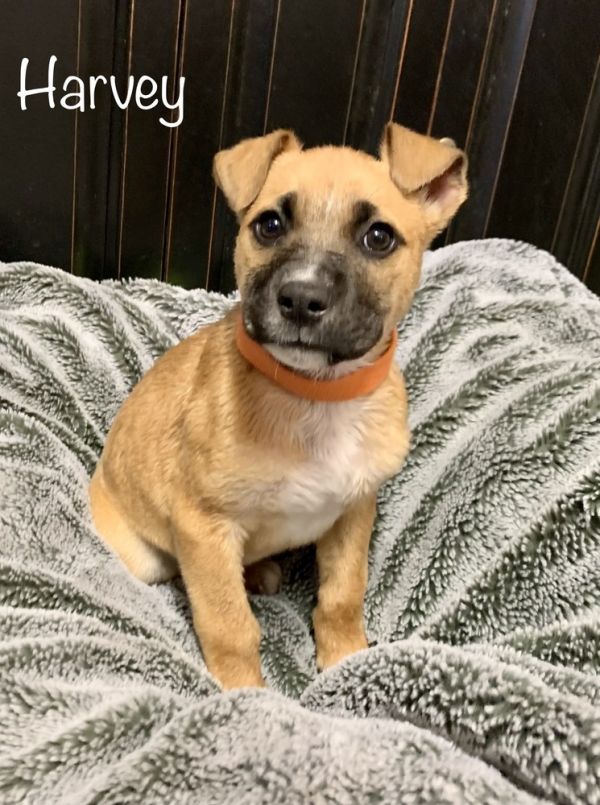 Name: Harvey
Species: Dog
Location: Rescue Me Ga Inc, Dunwoody, GA
Age, Size, Sex, Breed: Baby, Medium, Male, Black Mouth Cur
Good With: Kids, dogs and cats
Description: "Meet Harvey! Harvey and his siblings somehow found themselves in a rural area shelter RMG doesn't typically work closely with…." Learn more
---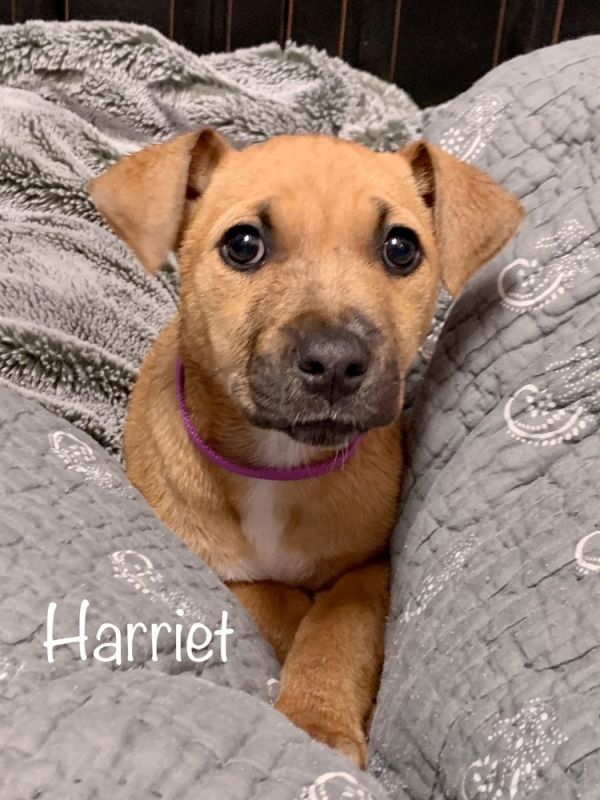 Name: Harriet
Species: Dog
Location: Rescue Me Ga Inc, Dunwoody, GA
Age, Size, Sex, Breed: Baby, Medium, Female, Black Mouth Cur
Good With: Kids, dogs and cats
Description: "Meet Harriet! Harriet and her siblings somehow found themselves in a rural area shelter RMG doesn't typically work closely with…." Learn more
---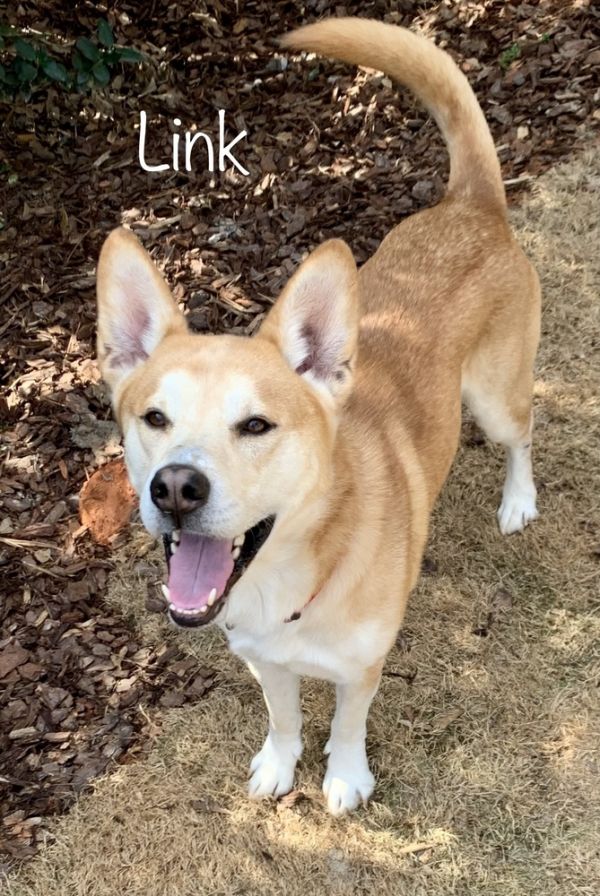 Name: Link
Species: Dog
Location: Rescue Me Ga Inc, Dunwoody, GA
Age, Size, Sex, Breed: Adult, Large, Male, Siberian Husky Labrador Retriever Mix
Good With: Dogs
Description: "Meet Link! This handsome big boy is about as goofy as they come! He gets so so excited to meet…" Learn more
---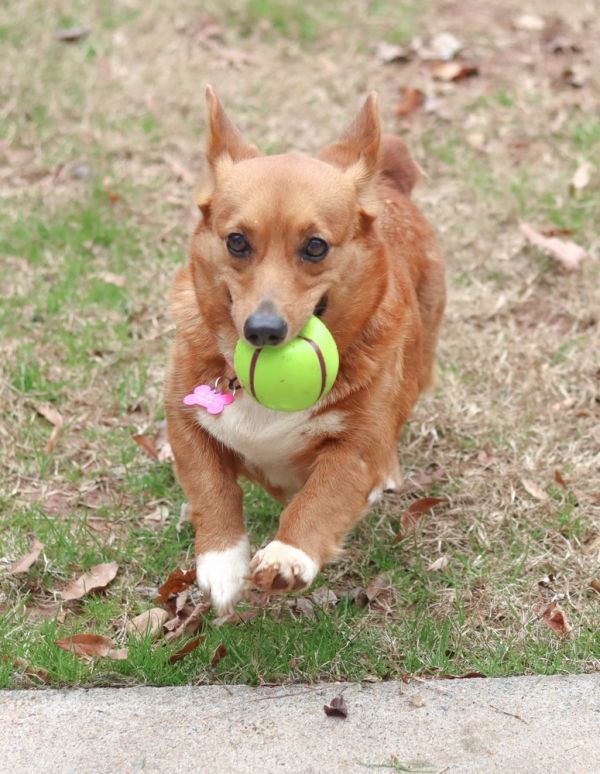 Name: Remi
Species: Dog
Location: Rescue Me Ga Inc, Dunwoody, GA
Age, Size, Sex, Breed: Adult, Small, Female, Cardigan Welsh Corgi
Good With: Kids, dogs and cats
Description: "Meet Remi! Remi is a 7 yr old, purebred Welsh Corgi surrendered to RMG after a life of breeding -…" Learn more
---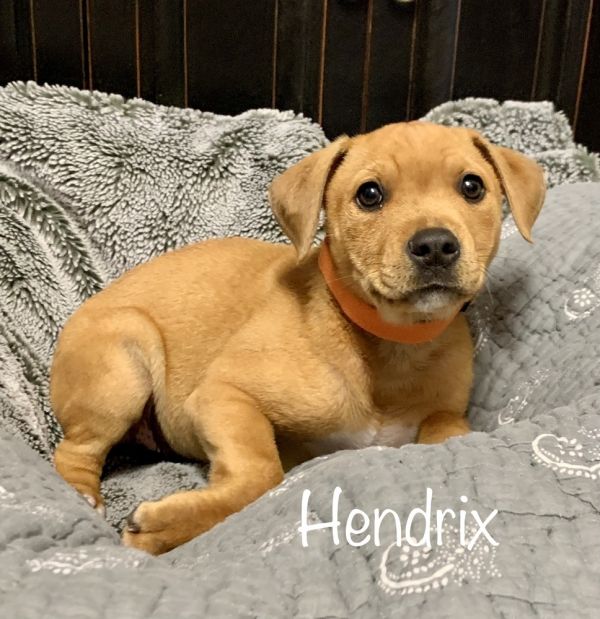 Name: Hendrix
Species: Dog
Location: Rescue Me Ga Inc, Dunwoody, GA
Age, Size, Sex, Breed: Baby, Medium, Male, Black Mouth Cur
Good With: Kids, dogs and cats
Description: "Meet Hendrix! Hendrix and his siblings somehow found themselves in a rural area shelter RMG doesn't typically work closely with…." Learn more
---
Name: Kinston
Species: Dog
Location: Rescue Me Ga Inc, Dunwoody, GA
Age, Size, Sex, Breed: Baby, Medium, Male, Pit Bull Terrier
---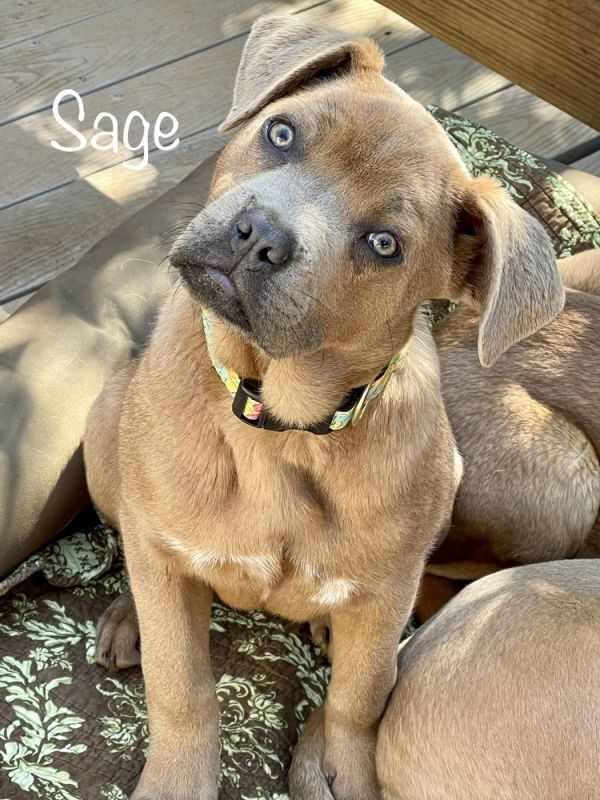 Name: Sage
Species: Dog
Location: Rescue Me Ga Inc, Dunwoody, GA
Age, Size, Sex, Breed: Baby, Large, Female, Mastiff
Good With: Kids, dogs and cats
Description: "Meet Sage! One of 4 pups seen being pushed out of a car on a back country road. Thankfully a…" Learn more
---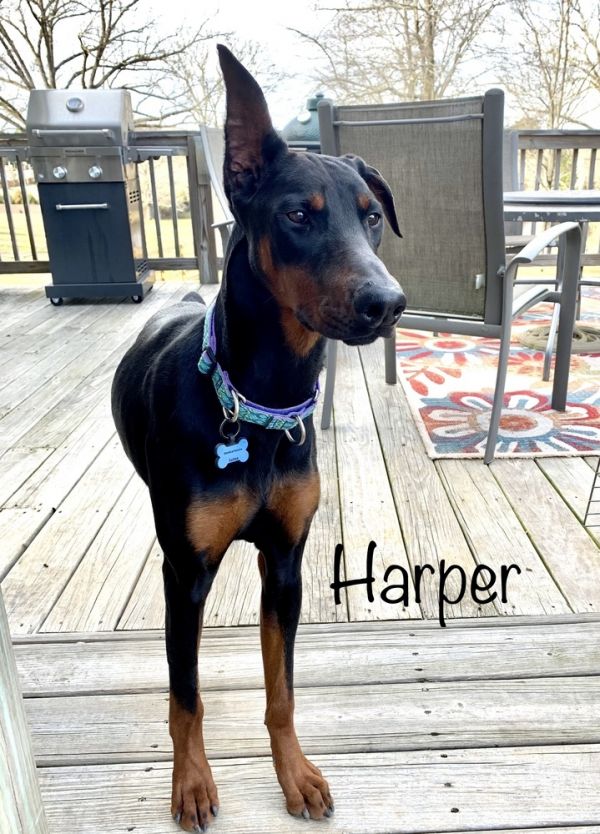 Name: Harper
Species: Dog
Location: Rescue Me Ga Inc, Dunwoody, GA
Age, Size, Sex, Breed: Young, Large, Female, Doberman Pinscher
Good With: Kids and dogs
Description: "Meet Harper! Harper found herself in a rural county animal shelter when her family could no longer care for her…." Learn more
---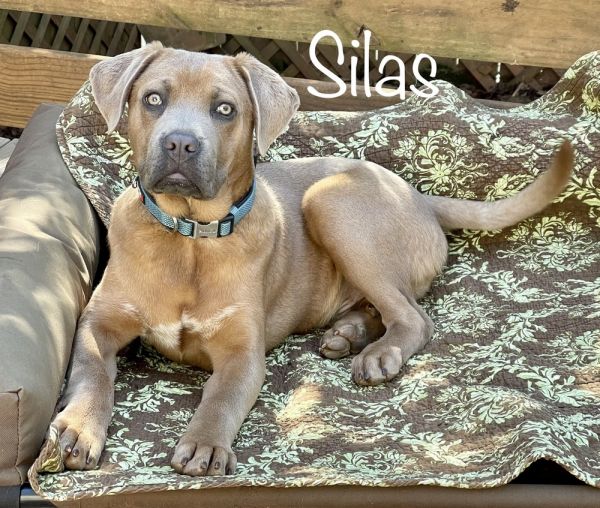 Name: Silas
Species: Dog
Location: Rescue Me Ga Inc, Dunwoody, GA
Age, Size, Sex, Breed: Baby, Large, Male, Mastiff
Good With: Kids, dogs and cats
Description: "Meet Silas ! One of 4 pups seen being pushed out of a car on a back country road. Thankfully…" Learn more
---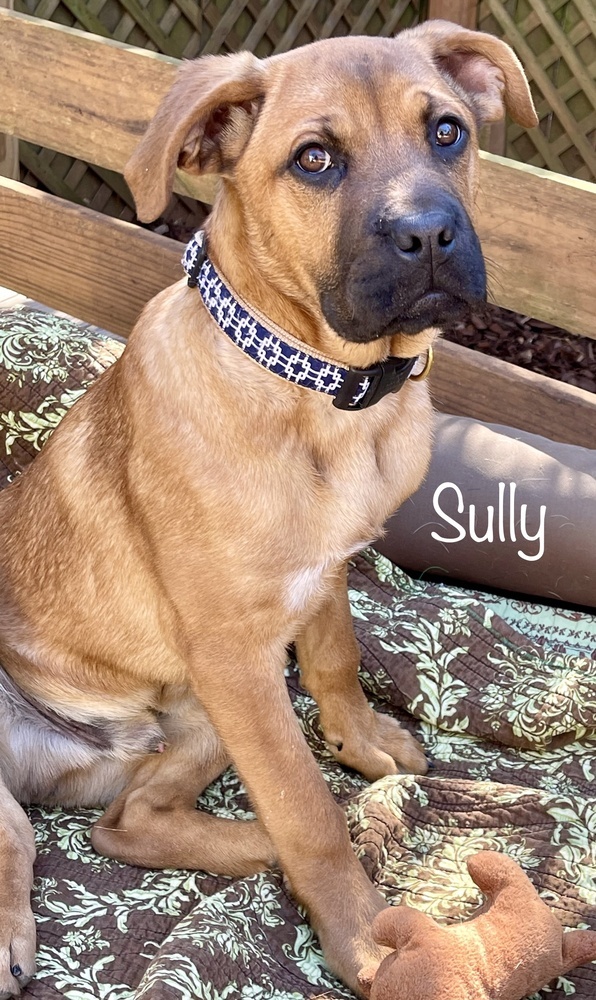 Name: Sully
Species: Dog
Location: Rescue Me Ga Inc, Dunwoody, GA
Age, Size, Sex, Breed: Baby, Large, Male, Mastiff
Good With: Kids, dogs and cats
Description: "Meet Sully! One of 4 pups seen being pushed out of a car on a back country road. Thankfully a…" Learn more
---
Name: Sawyer
Species: Dog
Location: Rescue Me Ga Inc, Dunwoody, GA
Age, Size, Sex, Breed: Baby, Large, Male, Mastiff
Good With: Kids, dogs and cats
Description: "Meet Sawyer! One of 4 pups seen being pushed out of a car on a back country road. Thankfully a…" Learn more
---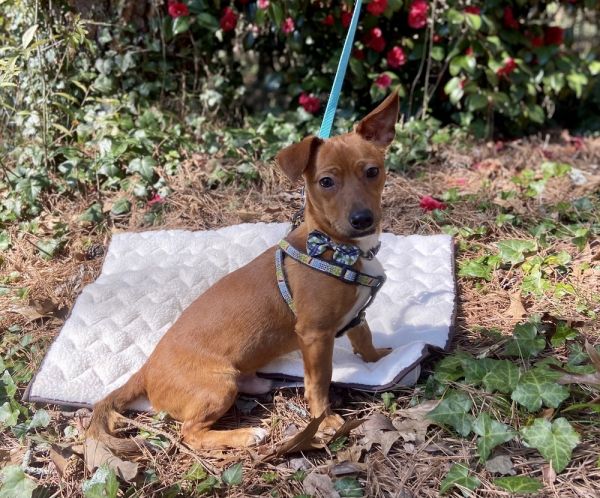 Name: Chester
Species: Dog
Location: Rescue Me Ga Inc, Dunwoody, GA
Age, Size, Sex, Breed: Young, Small, Male, Dachshund
Good With: Kids, dogs and cats
Description: "Hello Chester! This little dynamo joined us last week and has been having the time of his life ever since!…" Learn more
---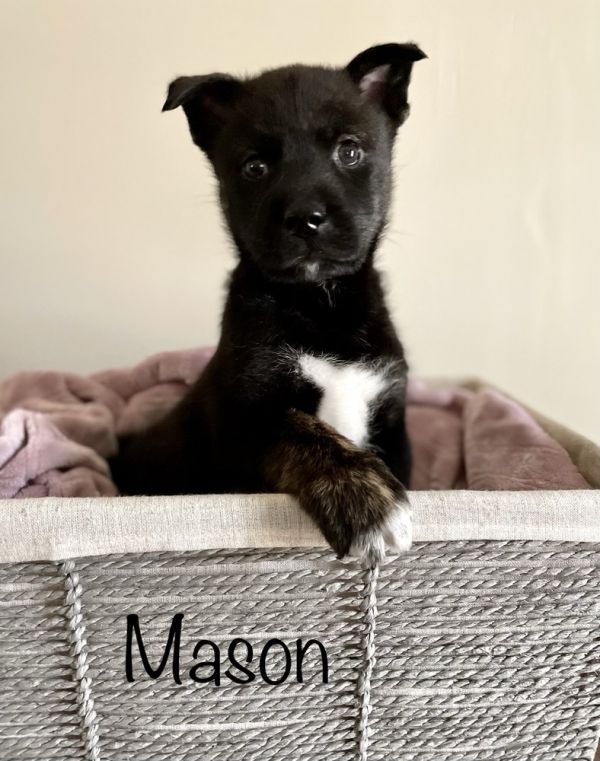 Name: Mason
Species: Dog
Location: Rescue Me Ga Inc, Dunwoody, GA
Age, Size, Sex, Breed: Baby, Medium, Male, Mixed Breed
Good With: Kids, dogs and cats
Description: "Meet Mason! Mason and Maya turned up at a rural area animal shelter when they were only maybe 6 or…" Learn more
---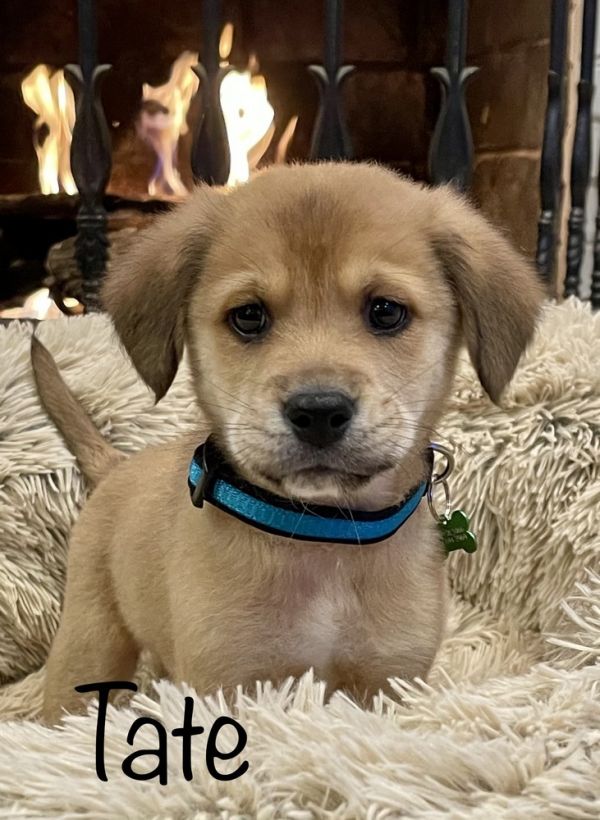 Name: Tate
Species: Dog
Location: Rescue Me Ga Inc, Dunwoody, GA
Age, Size, Sex, Breed: Baby, Medium, Male, Retriever
Good With: Kids, dogs and cats
Description: "Meet Tate! These soft and fluffy retriever mixes are right about 8 weeks old and ready for their forever homes!…" Learn more
---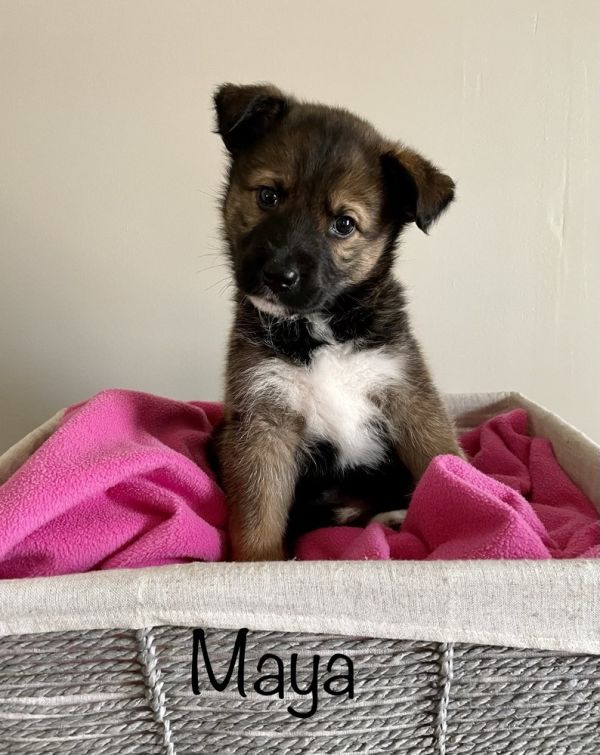 Name: Maya
Species: Dog
Location: Rescue Me Ga Inc, Dunwoody, GA
Age, Size, Sex, Breed: Baby, Medium, Female, Mixed Breed
Good With: Kids, dogs and cats
Description: "Meet Maya! Mason and Maya turned up at a rural area animal shelter when they were only maybe 6 or…" Learn more
---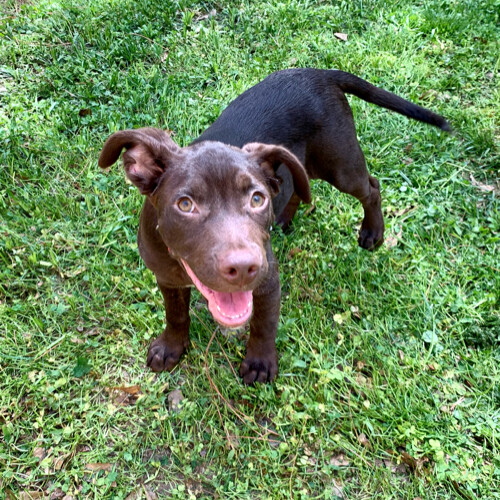 Name: Jordan
Species: Dog
Location: Two Tailz Rescue, Roswell, GA
Age, Size, Sex, Breed: Baby, Medium, Male, Labrador Retriever Pit Bull Terrier Mix
Good With: Kids, dogs and cats
---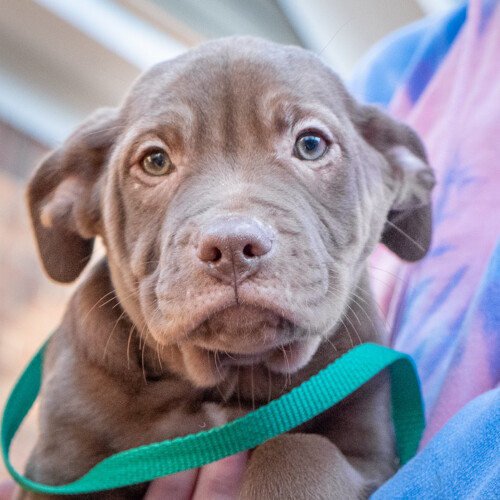 Name: Laos
Species: Dog
Location: Two Tailz Rescue, Roswell, GA
Age, Size, Sex, Breed: Baby, Medium, Male, Labrador Retriever Pit Bull Terrier Mix
Good With: Kids, dogs and cats
---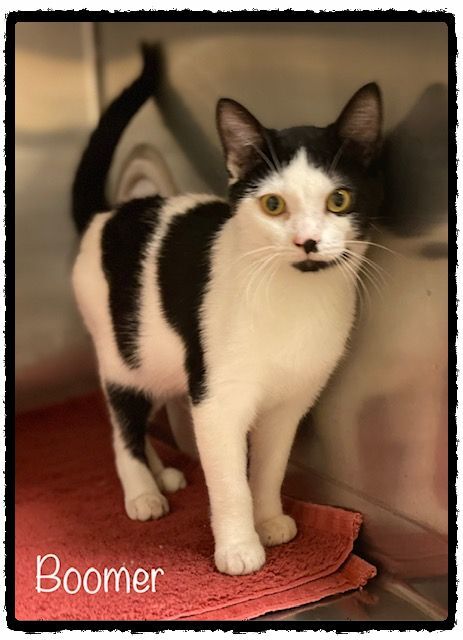 Name: BOOMER available 3/12
Species: Cat
Location: Friends Of Shelter Animals For Cobb County, 1060 Al Bishop Drive, Marietta, GA
Age, Size, Sex, Breed: Baby, Small, Male, Domestic Short Hair
Description: "Meet Boomer. This adorable 6 month old kitten came to the shelter 3/5 as a lost boy, and if not…" Learn more
---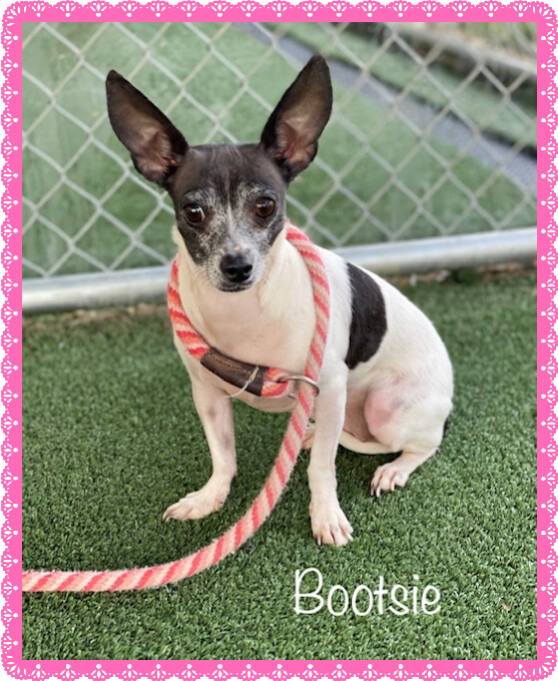 Name: BOOTSIE
Species: Dog
Location: Friends Of Shelter Animals For Cobb County, 1060 Al Bishop Drive, Marietta, GA
Age, Size, Sex, Breed: Adult, Small, Female, Chihuahua
Good With: Kids
Description: "Bootsie is a very sweet girl, but scared and longs for a home where she'll feel safe again. She sits…" Learn more
---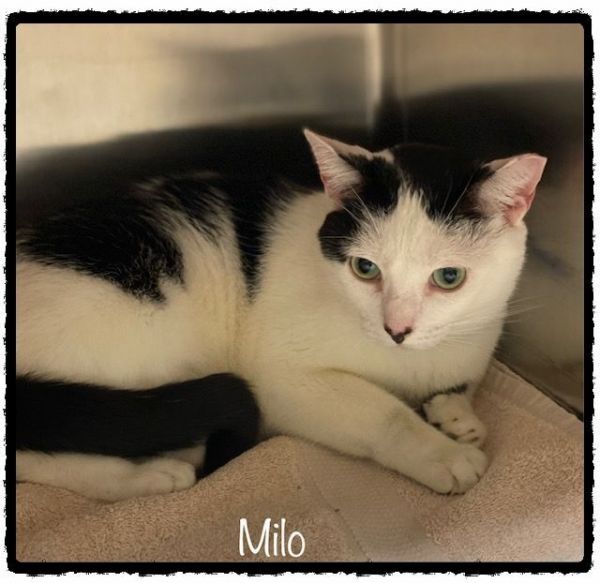 Name: MILO available 3/11
Species: Cat
Location: Friends Of Shelter Animals For Cobb County, 1060 Al Bishop Drive, Marietta, GA
Age, Size, Sex, Breed: Adult, Medium, Male, Domestic Short Hair
Description: "Meet Milo. He came to the shelter as a lost boy 3/4, and if not reclaimed he will be available…" Learn more
---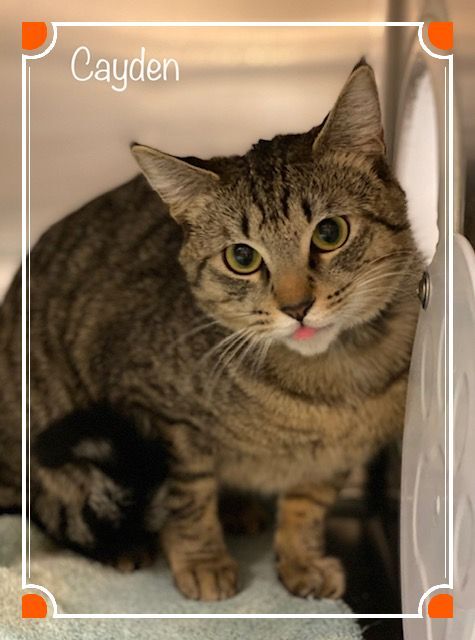 Name: CAYDEN available 3/10
Species: Cat
Location: Friends Of Shelter Animals For Cobb County, 1060 Al Bishop Drive, Marietta, GA
Age, Size, Sex, Breed: Young, Large, Male, Domestic Short Hair
Description: "Meet Cayden! Cayden is an adorable, 1 year old boy looking for his furever home! He was found as a…" Learn more
---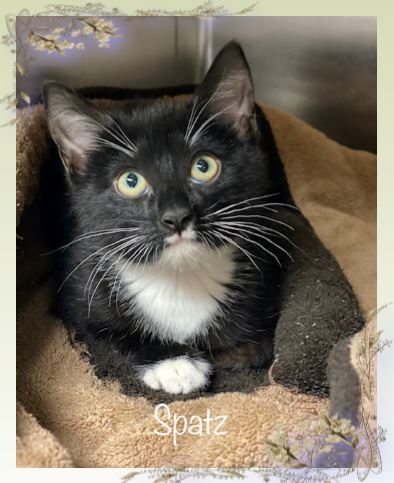 Name: SPATZ available 3/13
Species: Cat
Location: Friends Of Shelter Animals For Cobb County, 1060 Al Bishop Drive, Marietta, GA
Age, Size, Sex, Breed: Baby, Medium, Male, Domestic Short Hair Tuxedo Mix
Description: "This cute sweet baby is Spatz. Spatz arrived at the shelter as a lost kitten on 3/6/2021, and if not…" Learn more
---