Want to add a new member to your family and give back to the world at the same time? Adopt a dog, cat or other kind of pet from a local shelter or organization! Amid the COVID-19 pandemic, shelters have dogs, cats and other pets ready and waiting for someone to take them home.
Across Arizona, there are thousands of dogs, cats and other animals of all ages, sizes and breeds without a home — and many of them are located within driving distance. For those looking to adopt, a great place to start your search for a new friend is at Az Ruff Roads Rescue, where Lucy the dog is waiting patiently, or another local animal shelter. If you aren't sure if you have time to take care of a pet year round, many shelters also offer opportunities to foster pets until they are placed in appropriate homes.
If you need some help in your search, Patch and Petfinder have you covered. We create a list each week of all the pets recently put up for adoption in your area. If you're a dog person, you might like Tommy, a Terrier up for adoption. Or if cats are more your thing, there are several great cats available, too. Click on any listing for more information, or to start the adoption process.
Editor's note: This list was automatically generated using data compiled by Petfinder. Please report any errors or other feedback to [email protected]
Name: Tommy
Species: Dog
Location: Az Ruff Roads Rescue, Phoenix, AZ
Age, Size, Sex, Breed: Baby, Small, Male, Terrier
Good With: Kids, dogs and cats
Description: "Tommy is a 7 month old mixed breed boy with the cutest underbite you have ever seen. He is super…" Learn more
---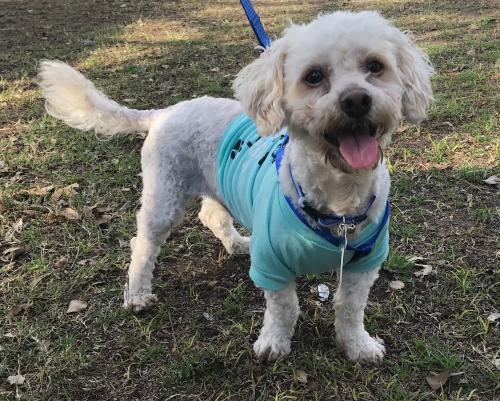 Name: Fluffy
Species: Dog
Location: Az Ruff Roads Rescue, Phoenix, AZ
Age, Size, Sex, Breed: Adult, Small, Male, Maltese Poodle Mix
Description: "Fluffy is a 3 year old male maltipoo. He is hypoallergenic and needs regular grooming. He is fine with other…" Learn more
---
Name: Lucy
Species: Dog
Location: Az Ruff Roads Rescue, Phoenix, AZ
Age, Size, Sex, Breed: Young, Small, Female, Terrier
Good With: Kids, dogs and cats
Description: "Lucy is one of the cutest terriers ever! Beautiful coloring and sweet loving personality. She is good with dogs and…" Learn more
---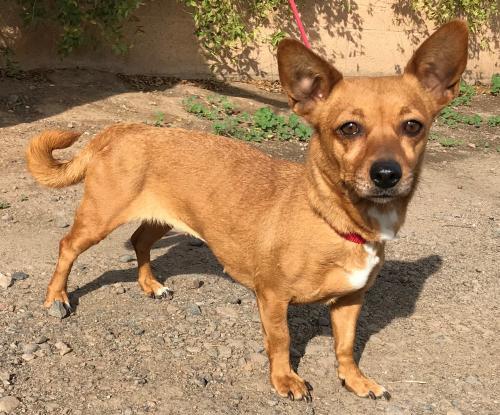 Name: Ethel
Species: Dog
Location: Az Ruff Roads Rescue, Phoenix, AZ
Age, Size, Sex, Breed: Adult, Small, Female, Dachshund Miniature Pinscher Mix
Good With: Kids, dogs and cats
Description: "Ethel female dachshund mix. Long body short legs and cute face! Good with other dogs and cats. Sweet friendly girl…." Learn more
---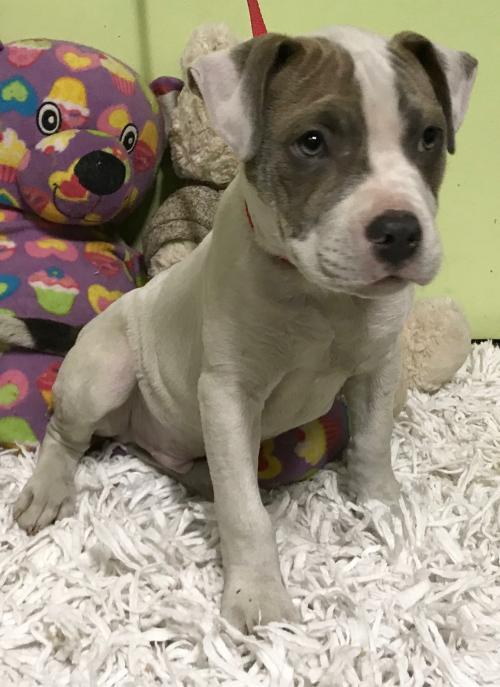 Name: Sassafras
Species: Dog
Location: Az Ruff Roads Rescue, Phoenix, AZ
Age, Size, Sex, Breed: Baby, Large, Male, American Staffordshire Terrier
Good With: Kids, dogs and cats
Description: "Sassafras is a two month old adorable pitbull mix puppy. Super socialized and fun, loves toys and playing with his…" Learn more
---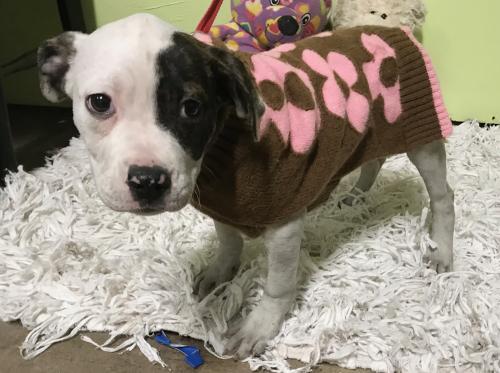 Name: Sylvia
Species: Dog
Location: Az Ruff Roads Rescue, Phoenix, AZ
Age, Size, Sex, Breed: Baby, Large, Female, American Staffordshire Terrier
Good With: Kids, dogs and cats
Description: "Sylvia is an adorable 14 week old staffie mix puppy. She is super social and playful and loves toys. She…" Learn more
---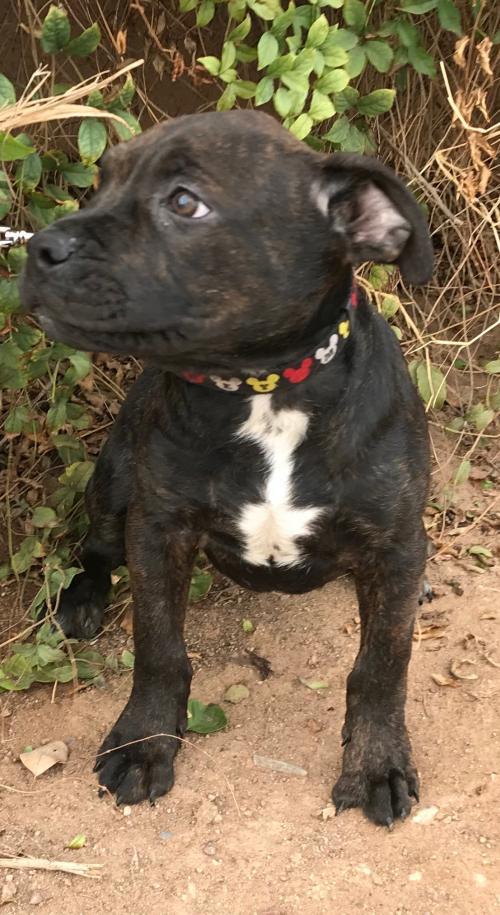 Name: Sylvester
Species: Dog
Location: Az Ruff Roads Rescue, Phoenix, AZ
Age, Size, Sex, Breed: Baby, Large, Male, American Staffordshire Terrier
Good With: Kids, dogs and cats
Description: "Sylvester is a 14 week old adorable staffie mix puppy. He is super social and playful, loves toys and playing…" Learn more
---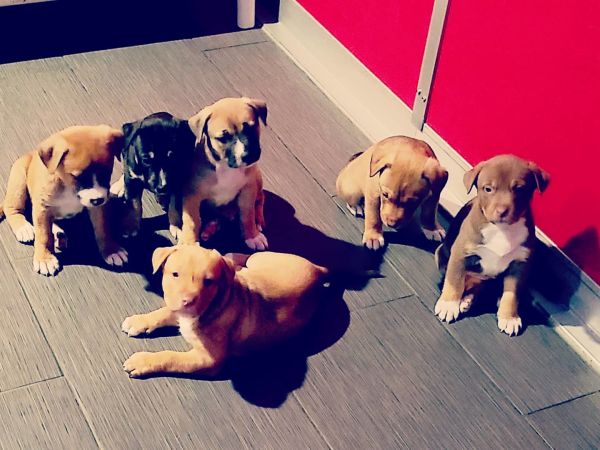 Name: Puppies!
Species: Dog
Location: Rockstar Canine Rescue And Sanctuary, Phoenix, AZ
Age, Size, Sex, Breed: Baby, Small, Male, Jack Russell Terrier
Good With: Kids, dogs and cats
Description: "We have a litter of 7 week old Jack Russell Terrier Mixes. We have Mom on site, Dead-beat Dad is…" Learn more
---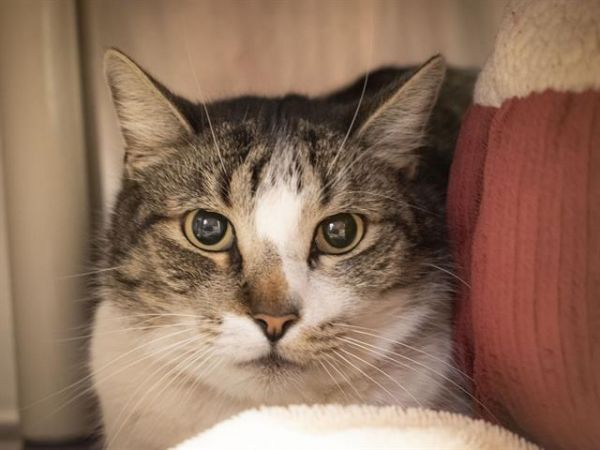 Name: MARLEY
Species: Cat
Location: Mcacc West Valley Animal Care Center, 2500 S. 27th Avenue, Phoenix, AZ
Age, Size, Sex, Breed: Adult, Large, Male, Domestic Short Hair
---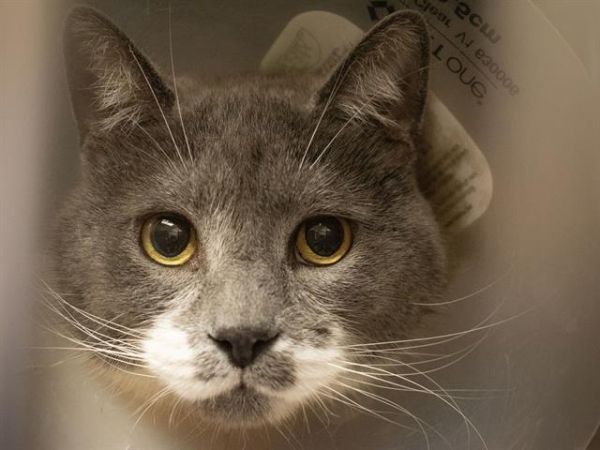 Name: BENTLEY
Species: Cat
Location: Mcacc West Valley Animal Care Center, 2500 S. 27th Avenue, Phoenix, AZ
Age, Size, Sex, Breed: Adult, Small, Male, Domestic Short Hair
---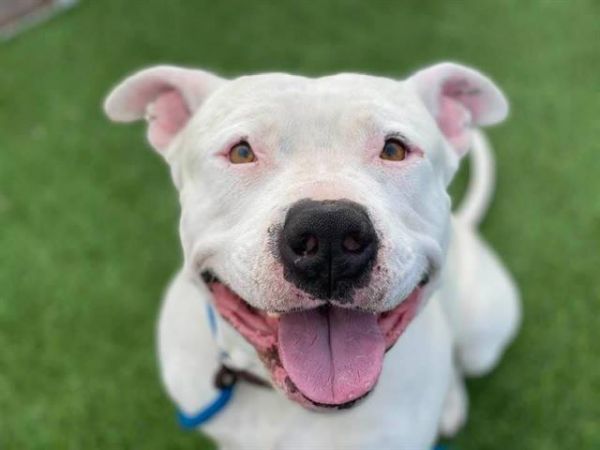 Name: COCONUT
Species: Dog
Location: Mcacc West Valley Animal Care Center, 2500 S. 27th Avenue, Phoenix, AZ
Age, Size, Sex, Breed: Young, Large, Male, Pit Bull Terrier Mixed Breed Mix
---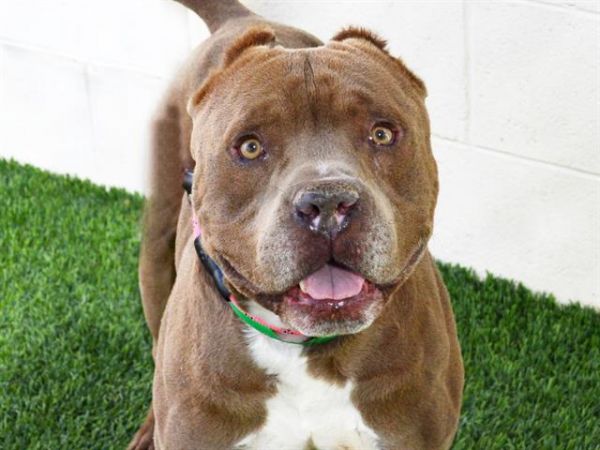 Name: BEEDLE
Species: Dog
Location: Mcacc West Valley Animal Care Center, 2500 S. 27th Avenue, Phoenix, AZ
Age, Size, Sex, Breed: Adult, Large, Male, Pit Bull Terrier
---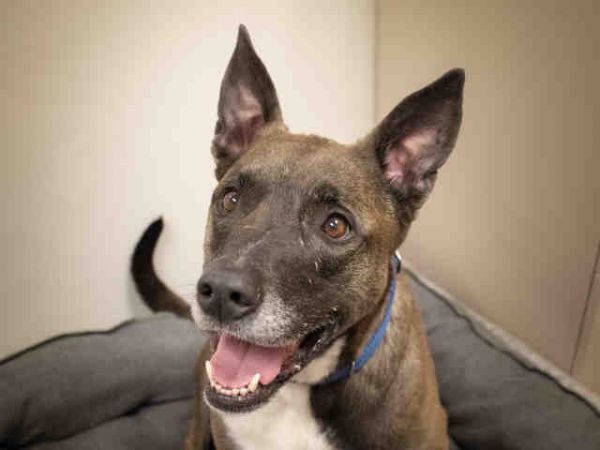 Name: LIZZY BONE
Species: Dog
Location: Mcacc West Valley Animal Care Center, 2500 S. 27th Avenue, Phoenix, AZ
Age, Size, Sex, Breed: Adult, Large, Female, Dutch Shepherd Mixed Breed Mix
---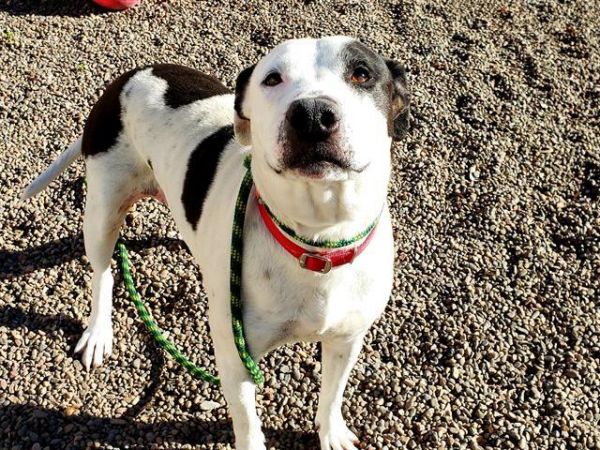 Name: JADA
Species: Dog
Location: Mcacc West Valley Animal Care Center, 2500 S. 27th Avenue, Phoenix, AZ
Age, Size, Sex, Breed: Adult, Large, Female, Pit Bull Terrier
---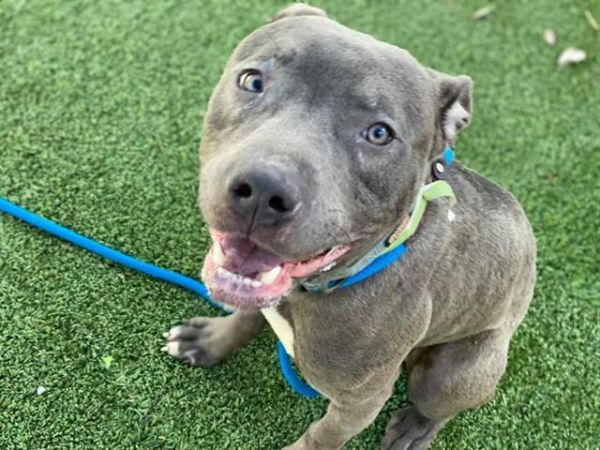 Name: TUCKER
Species: Dog
Location: Mcacc West Valley Animal Care Center, 2500 S. 27th Avenue, Phoenix, AZ
Age, Size, Sex, Breed: Adult, Large, Male, Pit Bull Terrier
---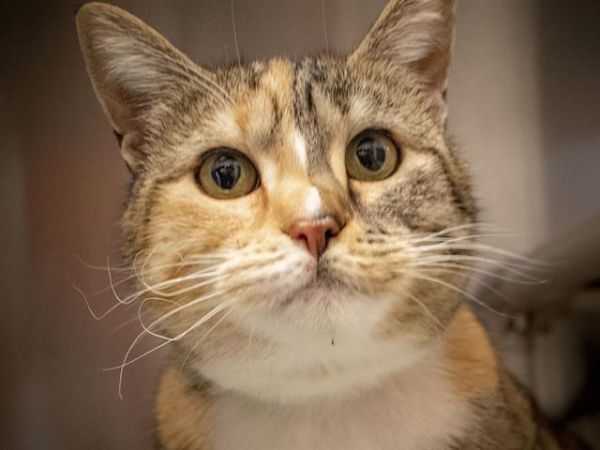 Name: BONITA
Species: Cat
Location: Mcacc West Valley Animal Care Center, 2500 S. 27th Avenue, Phoenix, AZ
Age, Size, Sex, Breed: Adult, Large, Female, Domestic Short Hair
---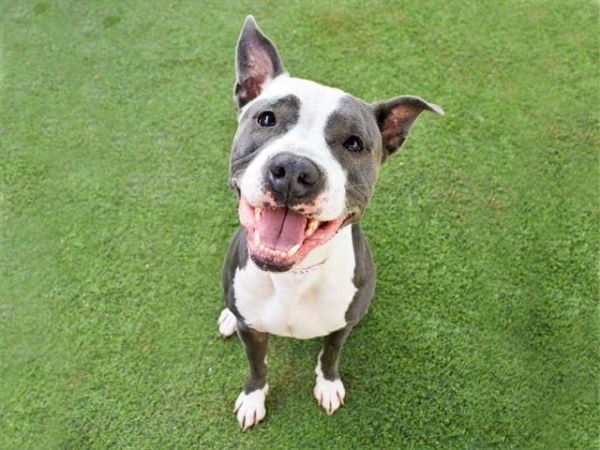 Name: LEVI
Species: Dog
Location: Mcacc West Valley Animal Care Center, 2500 S. 27th Avenue, Phoenix, AZ
Age, Size, Sex, Breed: Young, Large, Male, Pit Bull Terrier
---
Name: CLANCY
Species: Dog
Location: Mcacc West Valley Animal Care Center, 2500 S. 27th Avenue, Phoenix, AZ
Age, Size, Sex, Breed: Young, Large, Male, Pit Bull Terrier
---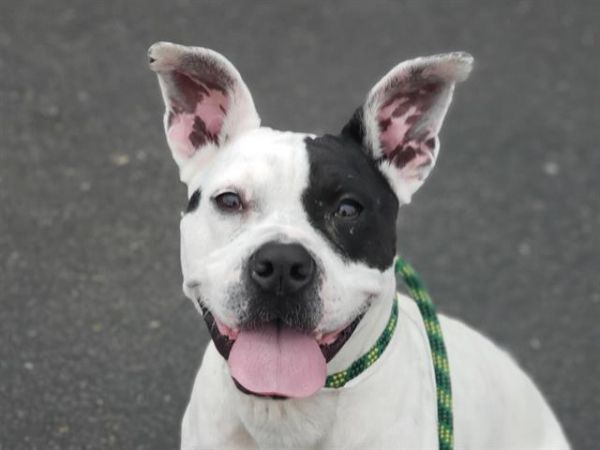 Name: MOLLY
Species: Dog
Location: Mcacc West Valley Animal Care Center, 2500 S. 27th Avenue, Phoenix, AZ
Age, Size, Sex, Breed: Young, Large, Female, American Bulldog Mixed Breed Mix
---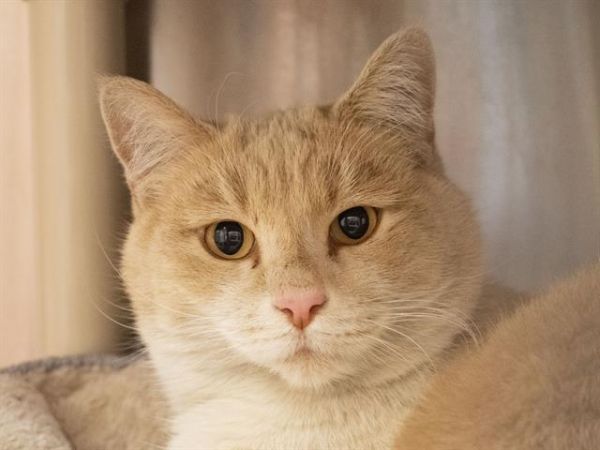 Name: FOREVER
Species: Cat
Location: Mcacc West Valley Animal Care Center, 2500 S. 27th Avenue, Phoenix, AZ
Age, Size, Sex, Breed: Adult, Large, Male, Domestic Medium Hair
---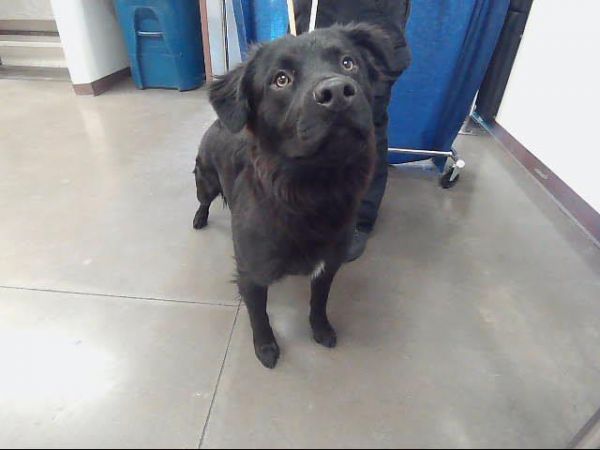 Name: KEITH
Species: Dog
Location: Mcacc West Valley Animal Care Center, 2500 S. 27th Avenue, Phoenix, AZ
Age, Size, Sex, Breed: Young, Large, Male, Labrador Retriever Chow Chow Mix
---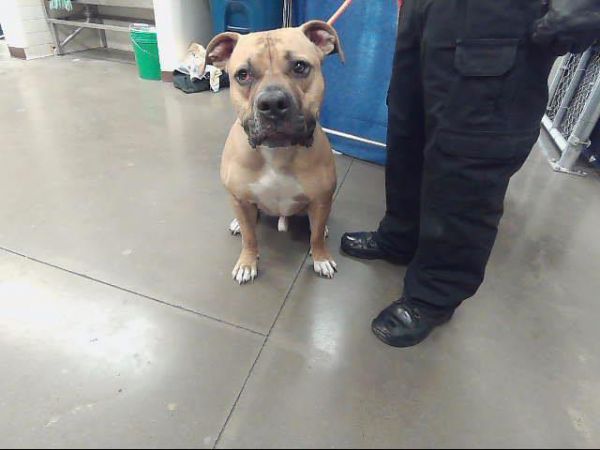 Name: CLINT
Species: Dog
Location: Mcacc West Valley Animal Care Center, 2500 S. 27th Avenue, Phoenix, AZ
Age, Size, Sex, Breed: Adult, Large, Male, Pit Bull Terrier Mixed Breed Mix
---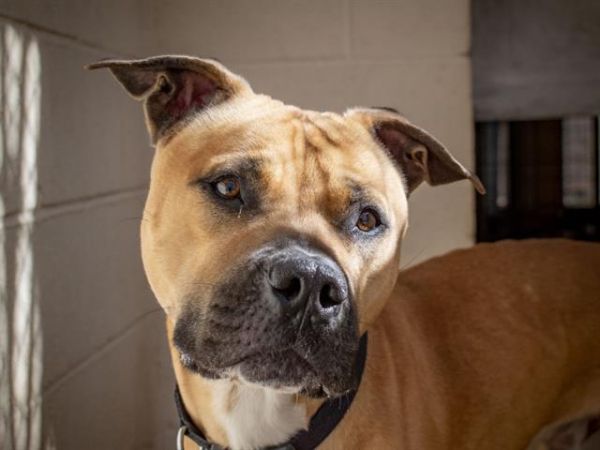 Name: NEVIN
Species: Dog
Location: Mcacc West Valley Animal Care Center, 2500 S. 27th Avenue, Phoenix, AZ
Age, Size, Sex, Breed: Young, Large, Male, Pit Bull Terrier Mixed Breed Mix
---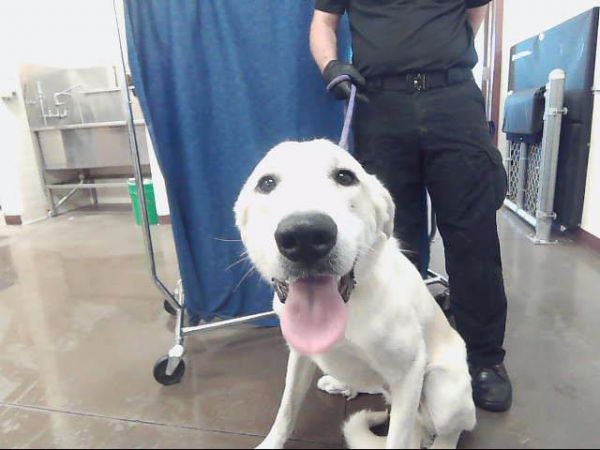 Name: ZOLOFT
Species: Dog
Location: Mcacc West Valley Animal Care Center, 2500 S. 27th Avenue, Phoenix, AZ
Age, Size, Sex, Breed: Young, Large, Female, Great Pyrenees
---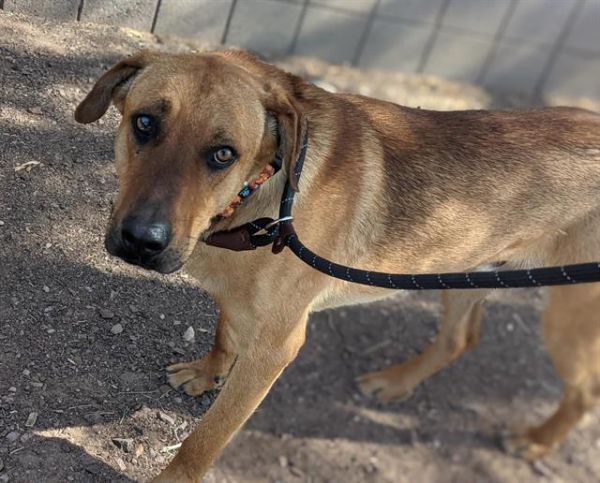 Name: CHAZ
Species: Dog
Location: Mcacc West Valley Animal Care Center, 2500 S. 27th Avenue, Phoenix, AZ
Age, Size, Sex, Breed: Young, Large, Male, German Shepherd Dog Labrador Retriever Mix
---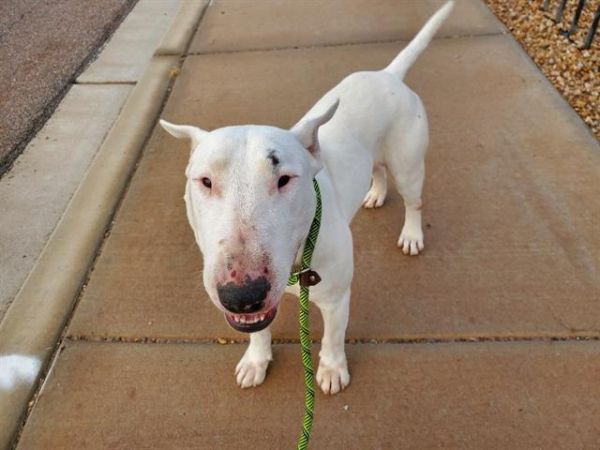 Name: RANDY
Species: Dog
Location: Mcacc West Valley Animal Care Center, 2500 S. 27th Avenue, Phoenix, AZ
Age, Size, Sex, Breed: Young, Large, Male, Bull Terrier
---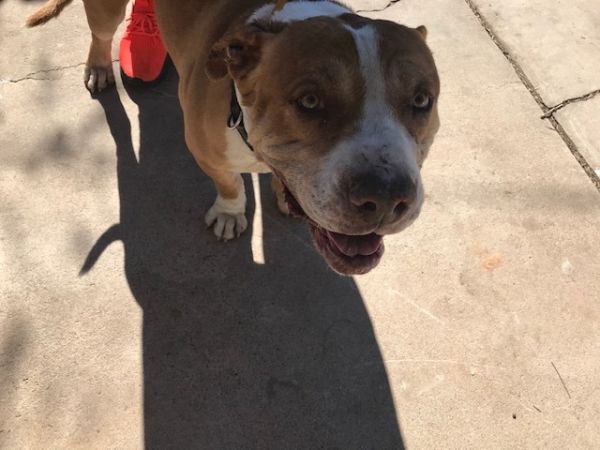 Name: ORLANDO
Species: Dog
Location: Mcacc West Valley Animal Care Center, 2500 S. 27th Avenue, Phoenix, AZ
Age, Size, Sex, Breed: Adult, Large, Male, Pit Bull Terrier
---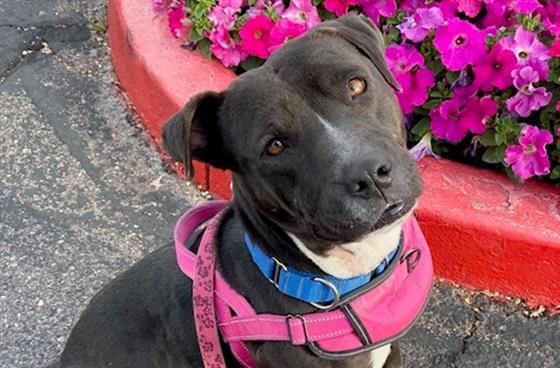 Name: PINKY
Species: Dog
Location: Mcacc West Valley Animal Care Center, 2500 S. 27th Avenue, Phoenix, AZ
Age, Size, Sex, Breed: Adult, Large, Female, Pit Bull Terrier Mixed Breed Mix
---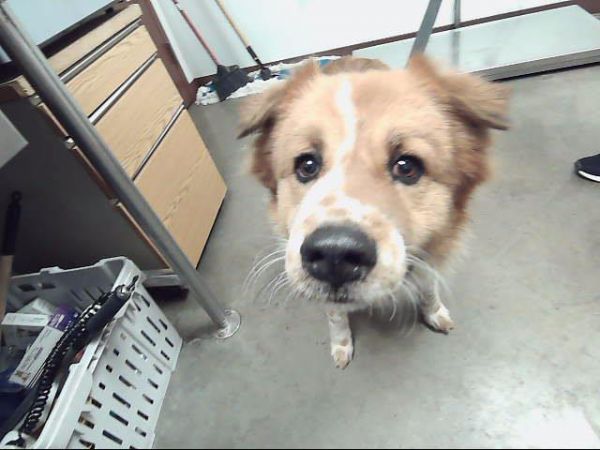 Name: RAFI
Species: Dog
Location: Mcacc West Valley Animal Care Center, 2500 S. 27th Avenue, Phoenix, AZ
Age, Size, Sex, Breed: Adult, Large, Male, German Shepherd Dog Australian Shepherd Mix
---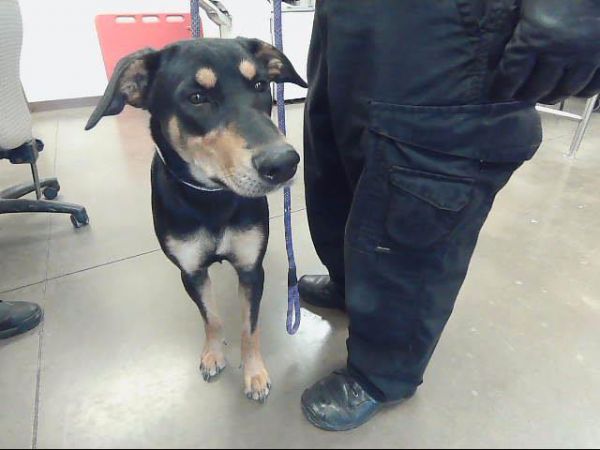 Name: JORDACHE
Species: Dog
Location: Mcacc West Valley Animal Care Center, 2500 S. 27th Avenue, Phoenix, AZ
Age, Size, Sex, Breed: Young, Large, Female, Doberman Pinscher German Shepherd Dog Mix
---
Name: BARNABY
Species: Dog
Location: Mcacc West Valley Animal Care Center, 2500 S. 27th Avenue, Phoenix, AZ
Age, Size, Sex, Breed: Adult, Large, Male, Pit Bull Terrier Mixed Breed Mix
---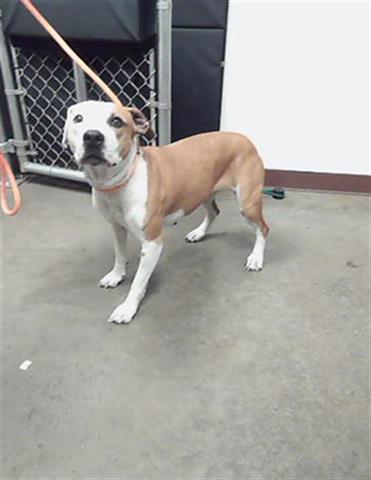 Name: SUNNY
Species: Dog
Location: Mcacc West Valley Animal Care Center, 2500 S. 27th Avenue, Phoenix, AZ
Age, Size, Sex, Breed: Adult, Large, Female, Pit Bull Terrier Mixed Breed Mix
---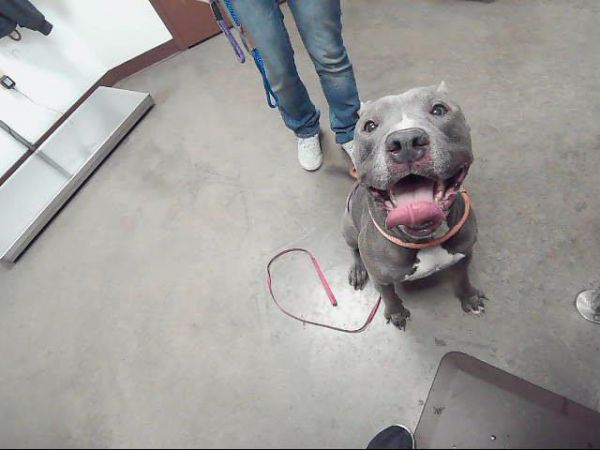 Name: BLUE
Species: Dog
Location: Mcacc West Valley Animal Care Center, 2500 S. 27th Avenue, Phoenix, AZ
Age, Size, Sex, Breed: Adult, Large, Male, Pit Bull Terrier
---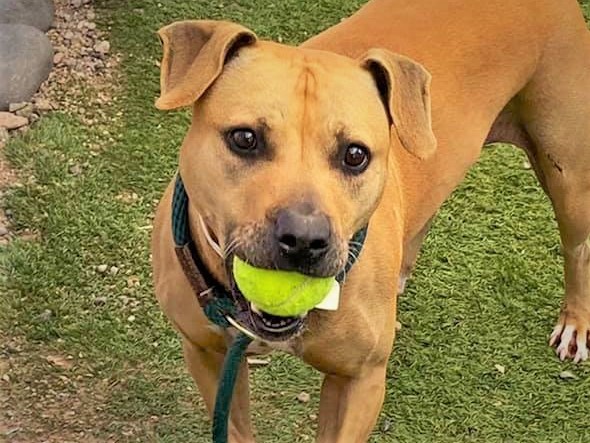 Name: CARMELLA
Species: Dog
Location: Mcacc West Valley Animal Care Center, 2500 S. 27th Avenue, Phoenix, AZ
Age, Size, Sex, Breed: Adult, Large, Female, Pit Bull Terrier Shar-Pei Mix
---
Name: SKIPPER
Species: Dog
Location: Mcacc West Valley Animal Care Center, 2500 S. 27th Avenue, Phoenix, AZ
Age, Size, Sex, Breed: Young, Large, Male, Labrador Retriever Mixed Breed Mix
---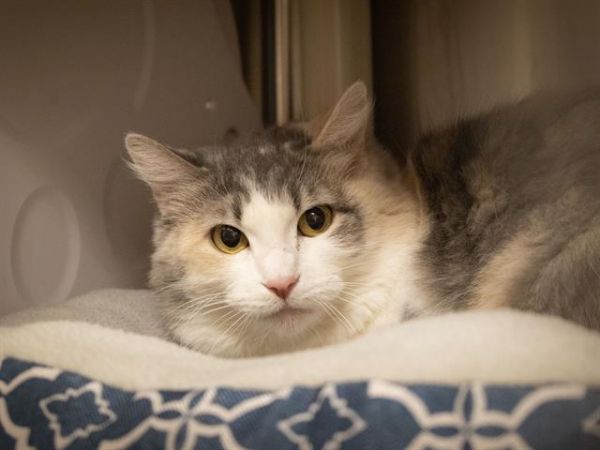 Name: LUNA
Species: Cat
Location: Mcacc West Valley Animal Care Center, 2500 S. 27th Avenue, Phoenix, AZ
Age, Size, Sex, Breed: Adult, Small, Female, Domestic Medium Hair
---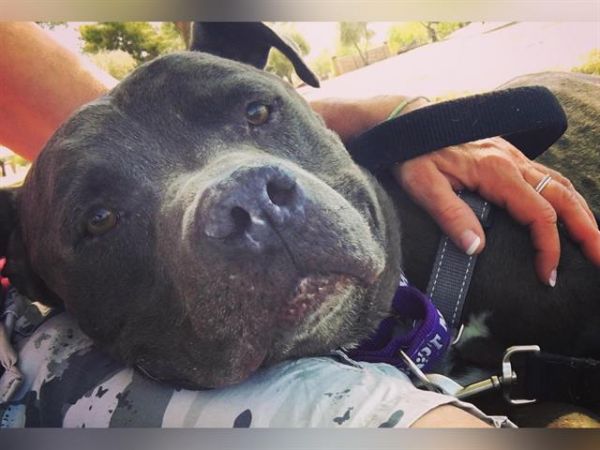 Name: RUGBY
Species: Dog
Location: Mcacc West Valley Animal Care Center, 2500 S. 27th Avenue, Phoenix, AZ
Age, Size, Sex, Breed: Adult, Large, Male, Pit Bull Terrier
---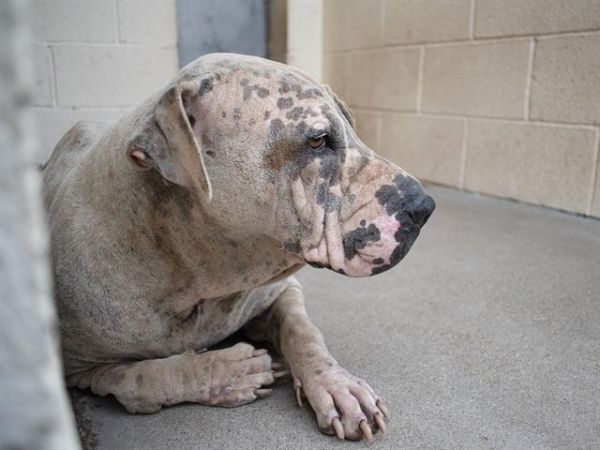 Name: PASADENA
Species: Dog
Location: Mcacc West Valley Animal Care Center, 2500 S. 27th Avenue, Phoenix, AZ
Age, Size, Sex, Breed: Adult, Large, Female, Shar-Pei Pit Bull Terrier Mix
---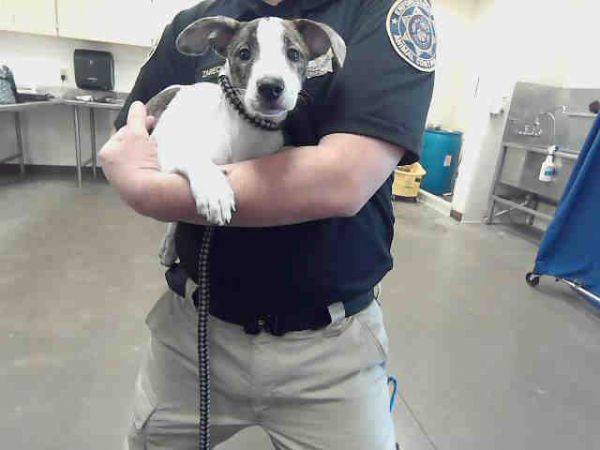 Name: MINDY
Species: Dog
Location: Mcacc West Valley Animal Care Center, 2500 S. 27th Avenue, Phoenix, AZ
Age, Size, Sex, Breed: Baby, Small, Female, Parson Russell Terrier Mixed Breed Mix
---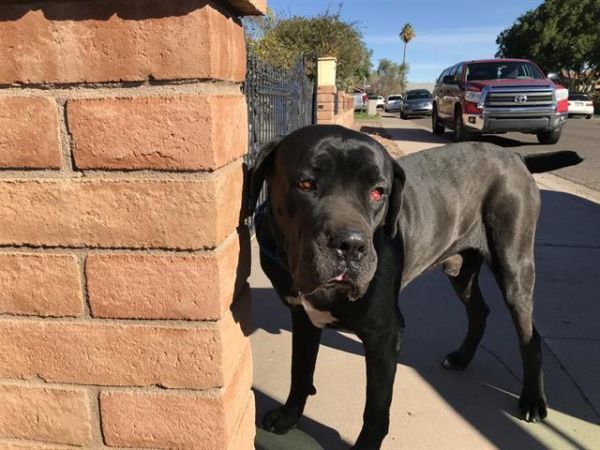 Name: BENJAMIN
Species: Dog
Location: Mcacc West Valley Animal Care Center, 2500 S. 27th Avenue, Phoenix, AZ
Age, Size, Sex, Breed: Adult, Large, Male, Cane Corso Mixed Breed Mix
---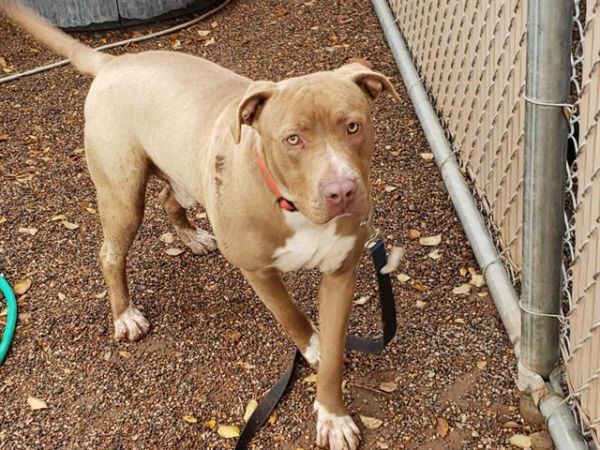 Name: STEWIE
Species: Dog
Location: Mcacc West Valley Animal Care Center, 2500 S. 27th Avenue, Phoenix, AZ
Age, Size, Sex, Breed: Young, Large, Male, Pit Bull Terrier
---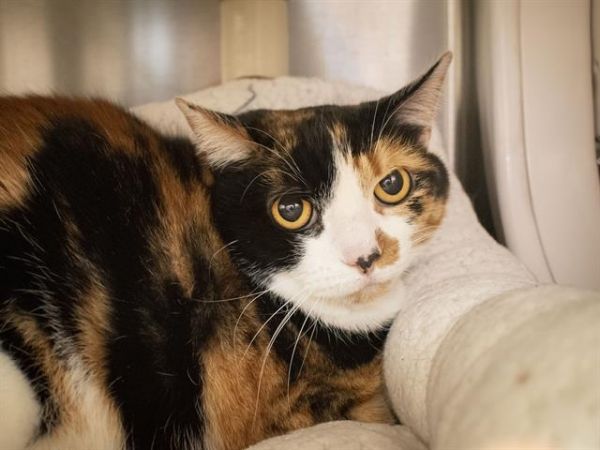 Name: PAISLEY
Species: Cat
Location: Mcacc West Valley Animal Care Center, 2500 S. 27th Avenue, Phoenix, AZ
Age, Size, Sex, Breed: Adult, Small, Female, Domestic Short Hair
---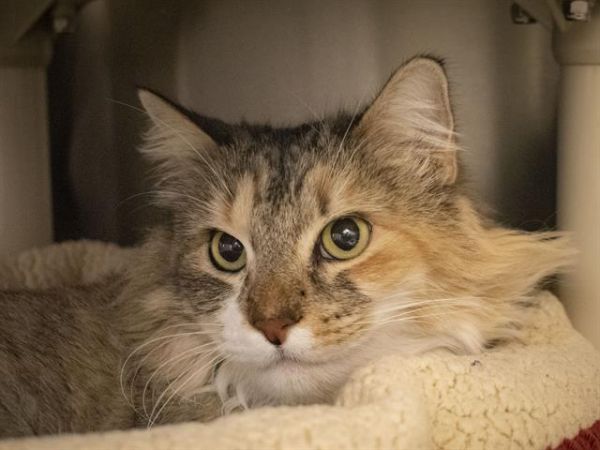 Name: LUCY
Species: Cat
Location: Mcacc West Valley Animal Care Center, 2500 S. 27th Avenue, Phoenix, AZ
Age, Size, Sex, Breed: Adult, Small, Female, Domestic Long Hair
---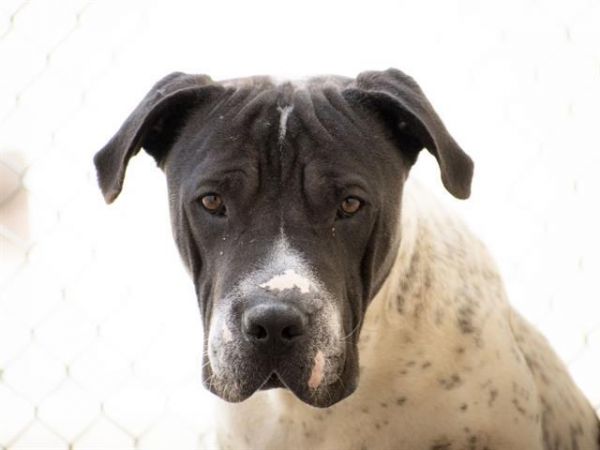 Name: HERMAN
Species: Dog
Location: Mcacc West Valley Animal Care Center, 2500 S. 27th Avenue, Phoenix, AZ
Age, Size, Sex, Breed: Young, Large, Male, Bluetick Coonhound Shar-Pei Mix
---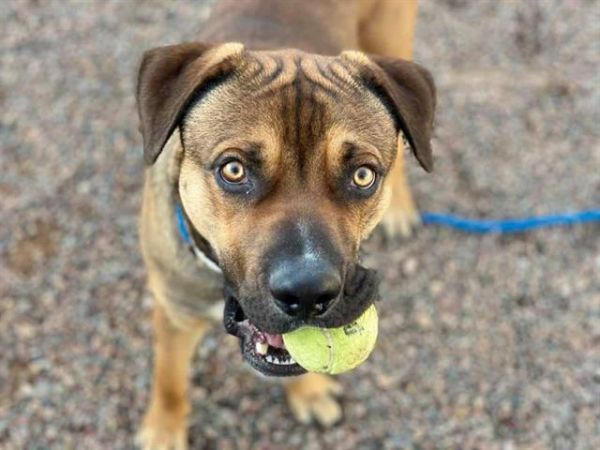 Name: KUMAR
Species: Dog
Location: Mcacc West Valley Animal Care Center, 2500 S. 27th Avenue, Phoenix, AZ
Age, Size, Sex, Breed: Young, Large, Male, Mastiff Mixed Breed Mix
---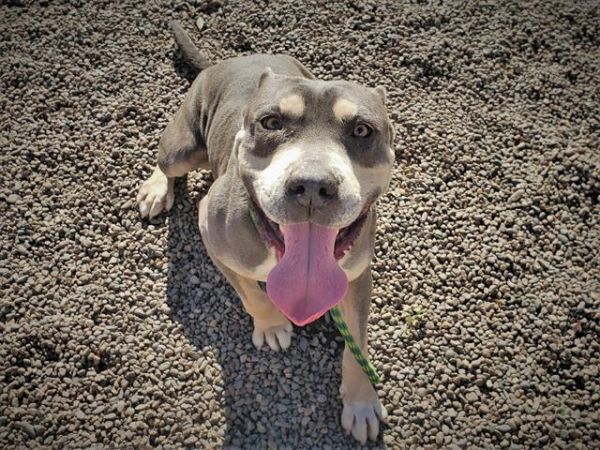 Name: GUS
Species: Dog
Location: Mcacc West Valley Animal Care Center, 2500 S. 27th Avenue, Phoenix, AZ
Age, Size, Sex, Breed: Young, Large, Male, Pit Bull Terrier
---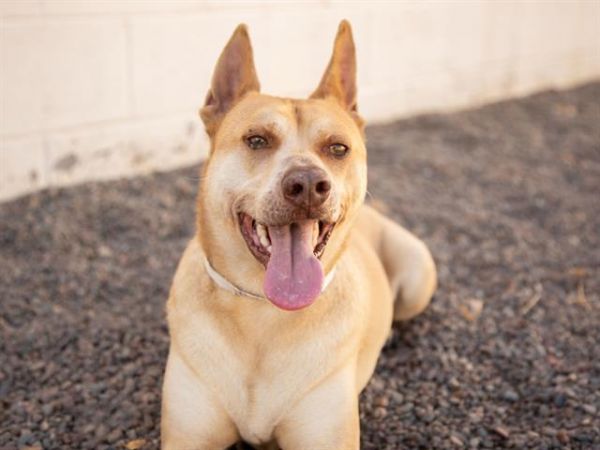 Name: CINNAMON
Species: Dog
Location: Mcacc West Valley Animal Care Center, 2500 S. 27th Avenue, Phoenix, AZ
Age, Size, Sex, Breed: Adult, Large, Male, Shar-Pei Mixed Breed Mix
---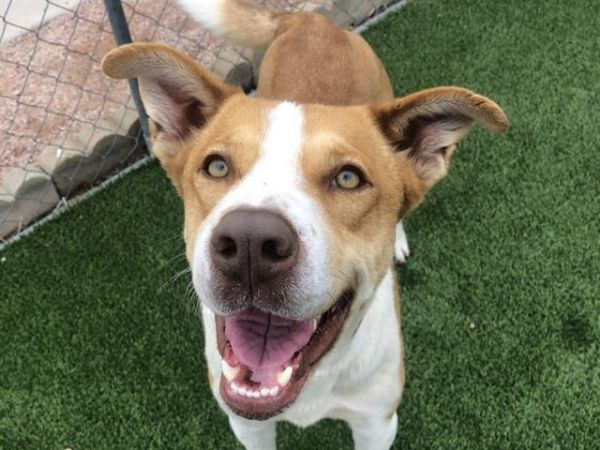 Name: GOOSE
Species: Dog
Location: Mcacc West Valley Animal Care Center, 2500 S. 27th Avenue, Phoenix, AZ
Age, Size, Sex, Breed: Young, Large, Male, Border Collie Mixed Breed Mix
---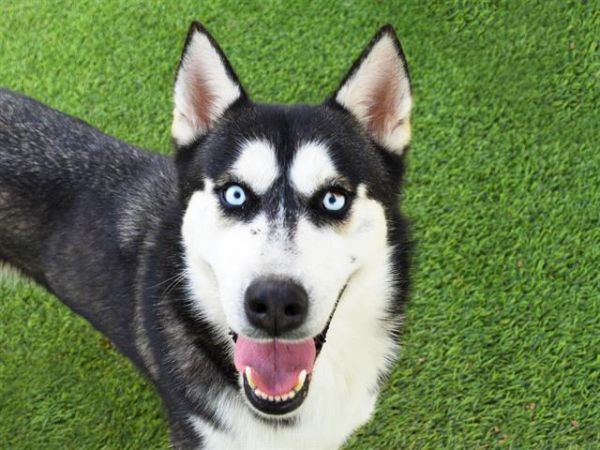 Name: HICKORY
Species: Dog
Location: Mcacc West Valley Animal Care Center, 2500 S. 27th Avenue, Phoenix, AZ
Age, Size, Sex, Breed: Adult, Large, Male, Siberian Husky Mixed Breed Mix
---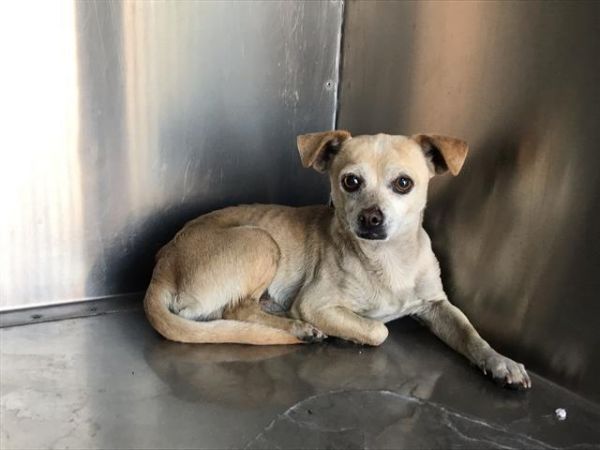 Name: TANNER
Species: Dog
Location: Mcacc West Valley Animal Care Center, 2500 S. 27th Avenue, Phoenix, AZ
Age, Size, Sex, Breed: Young, Small, Male, Chihuahua
---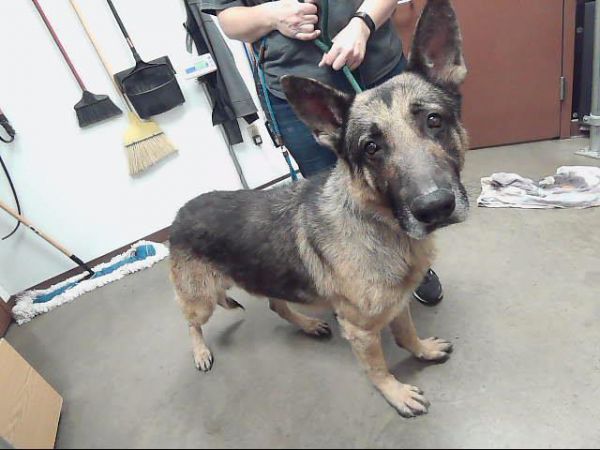 Name: JURGEN
Species: Dog
Location: Mcacc West Valley Animal Care Center, 2500 S. 27th Avenue, Phoenix, AZ
Age, Size, Sex, Breed: Adult, Large, Male, German Shepherd Dog
---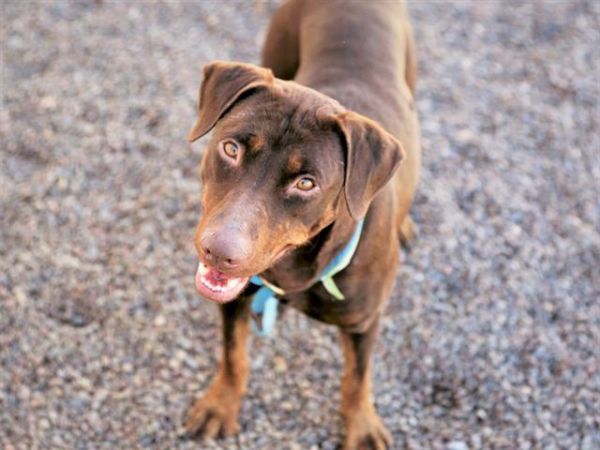 Name: NIKKI
Species: Dog
Location: Mcacc West Valley Animal Care Center, 2500 S. 27th Avenue, Phoenix, AZ
Age, Size, Sex, Breed: Adult, Large, Female, Labrador Retriever Mixed Breed Mix
---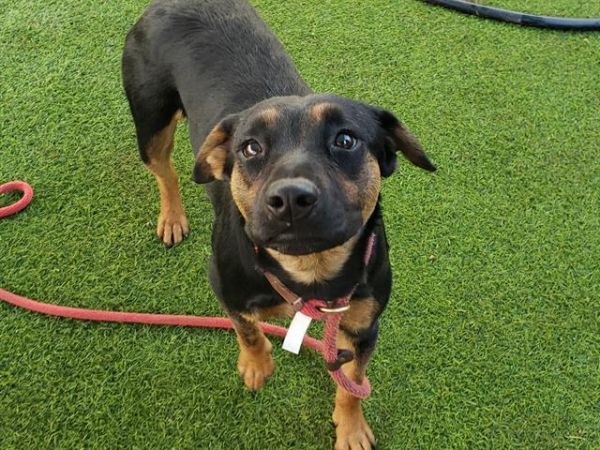 Name: TIFFANY
Species: Dog
Location: Mcacc West Valley Animal Care Center, 2500 S. 27th Avenue, Phoenix, AZ
Age, Size, Sex, Breed: Young, Large, Female, Rottweiler Mixed Breed Mix
---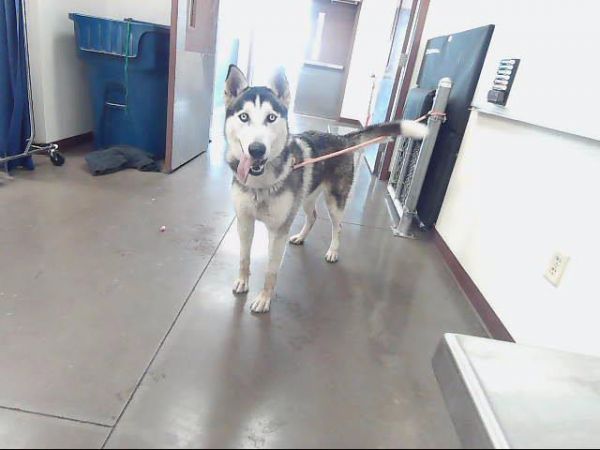 Name: CHUCKBERRY
Species: Dog
Location: Mcacc West Valley Animal Care Center, 2500 S. 27th Avenue, Phoenix, AZ
Age, Size, Sex, Breed: Young, Large, Male, Siberian Husky
---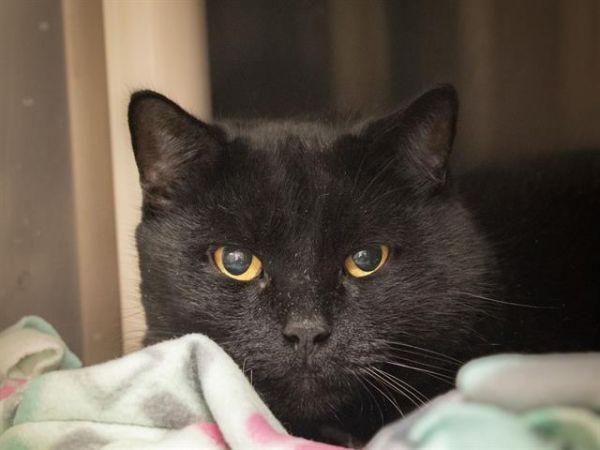 Name: MIDNIGHT
Species: Cat
Location: Mcacc West Valley Animal Care Center, 2500 S. 27th Avenue, Phoenix, AZ
Age, Size, Sex, Breed: Senior, Large, Female, Domestic Medium Hair
---