Do you want to add a furry friend to your family and do something good for the world at the same time? Maybe it's time to adopt a pet! Amid the coronavirus pandemic, shelters in Kirkwood and environs have dogs, cats and other animals ready and waiting to be adopted.
Across Missouri, there are thousands of dogs, cats and other animals of all ages and sizes without a home — many of whom are located near you. In the search for an adorable new fur child, consider starting at a local animal shelter like All New Hope Animal Rescue, where Julius the cat is waiting patiently. If you aren't sure if you have time to take care of a pet year round, many shelters also offer opportunities to foster pets until they are placed in permanent homes.
Here at Patch, with a little help from our friends at Petfinder, we round up a list each week of all the pets recently put up for adoption in your area. If you're a cat person, meet Jelly Bean, a Domestic Long Hair up for adoption. Or if dogs are more your thing, there are several great dogs available, too. Click on any listing for more information, or to start the adoption process.
Editor's note: This list was automatically generated using data compiled by Petfinder. Please report any errors or other feedback to [email protected]
Name: Jelly Bean
Species: Cat
Location: Stray Haven Feline Rescue Inc, St. Louis, MO
Age, Size, Sex, Breed: Baby, Medium, Female, Domestic Long Hair
Description: "Jelly Bean is 22 weeks old as of February 2021. She located at Mauhaus Cat Cafe. If interested, email [email protected]…." Learn more
---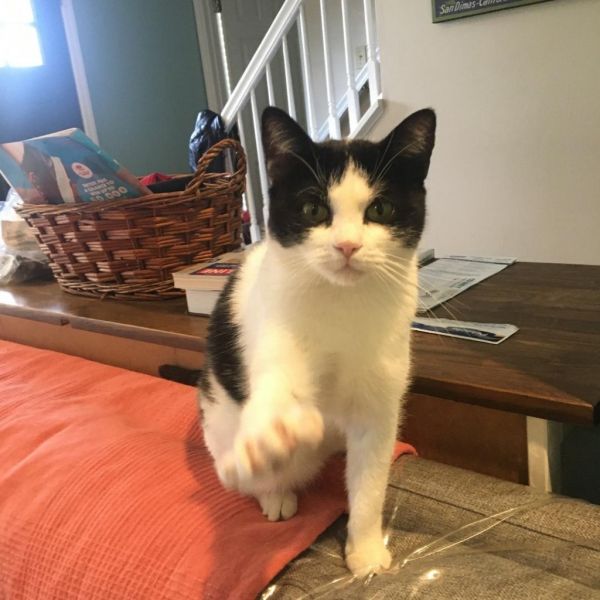 Name: Anjou
Species: Cat
Location: Stray Haven Feline Rescue Inc, St. Louis, MO
Age, Size, Sex, Breed: Adult, Medium, Female, Domestic Short Hair
Description: "Anjou is a friendly, tolerant cat who is two years old as of 11/4/2020. A friend to cats and dogs…" Learn more
---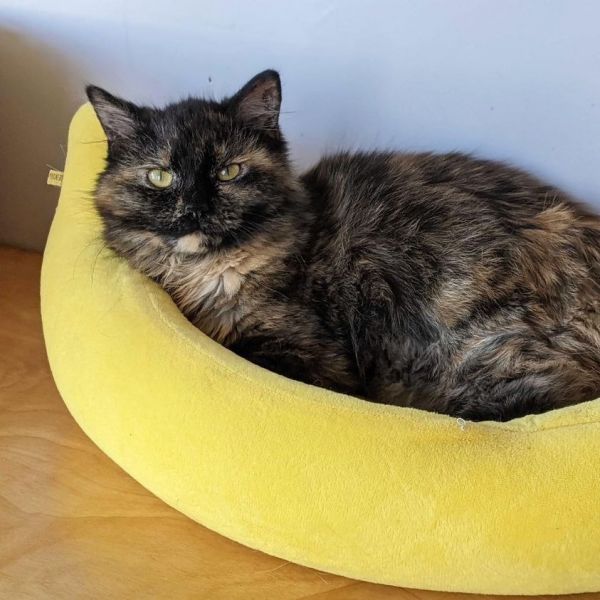 Name: Peanut Butter
Species: Cat
Location: Stray Haven Feline Rescue Inc, St. Louis, MO
Age, Size, Sex, Breed: Baby, Medium, Female, Domestic Long Hair
Description: "Peanut Butter is 22 weeks as of February 2021. She's located at Mahaus Cat Cafe if you would like to…" Learn more
---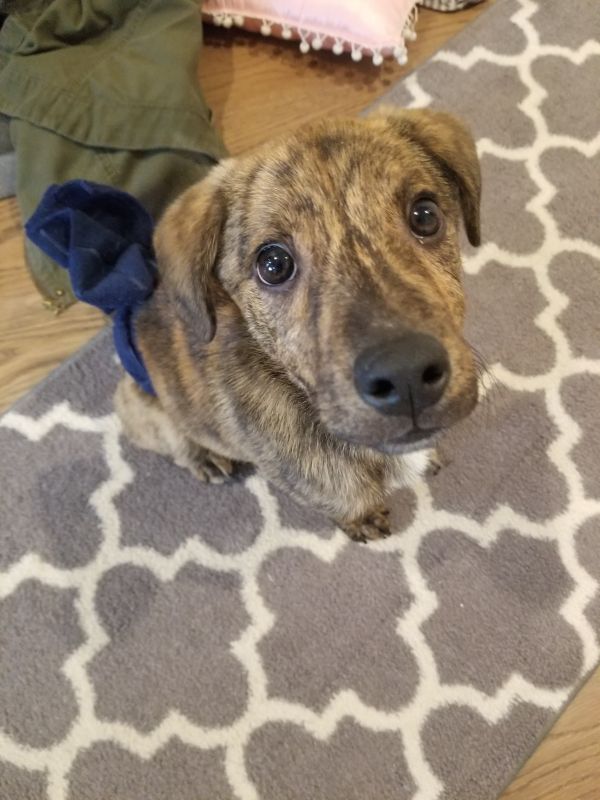 Name: Valentino
Species: Dog
Location: All New Hope Animal Rescue, St. Louis, MO
Age, Size, Sex, Breed: Baby, Medium, Male, Labrador Retriever Hound Mix
Good With: Kids, dogs and cats
Description: "Valentino is a 3 month old hound mix that is the sweetest boy you will ever meet! He loves to…" Learn more
---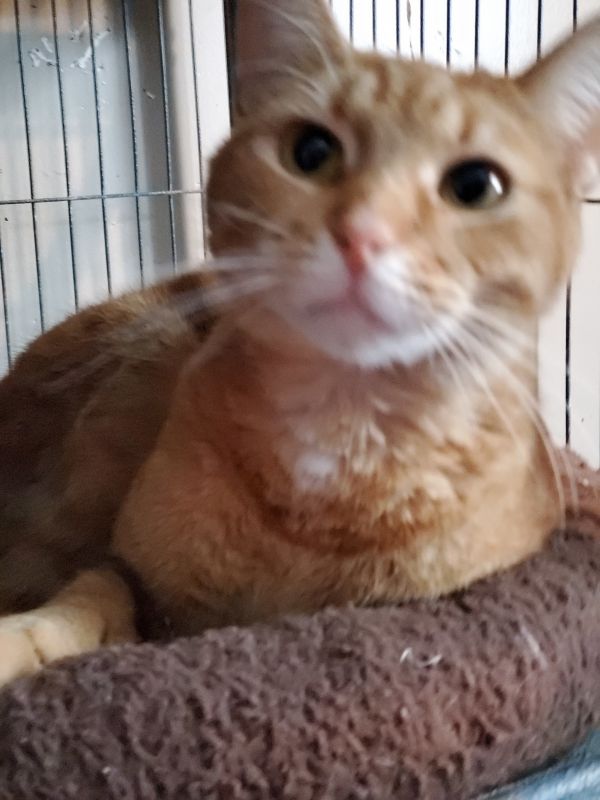 Name: Julius
Species: Cat
Location: All New Hope Animal Rescue, St. Louis, MO
Age, Size, Sex, Breed: Adult, Medium, Male, Domestic Short Hair
Good With: Kids, dogs and cats
Description: "1 yr old super sweet loving boy. To request an application email [email protected] and request one" Learn more
---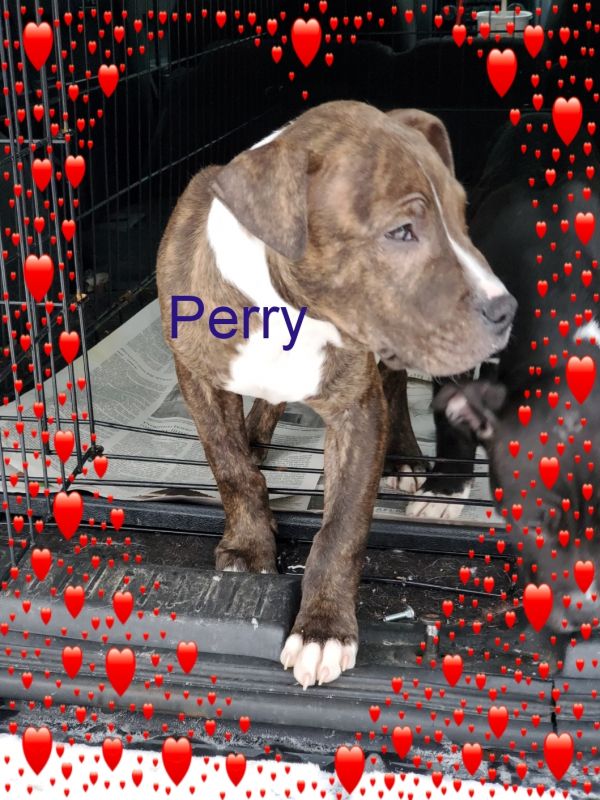 Name: Pit mixed pups
Species: Dog
Location: All New Hope Animal Rescue, St. Louis, MO
Age, Size, Sex, Breed: Baby, Medium, Female, American Staffordshire Terrier Pit Bull Terrier Mix
Good With: Kids, dogs and cats
Description: "12 wk old sweet pups. Dumped at a vet clinic as an unwanted litter they were placed in rescue to…" Learn more
---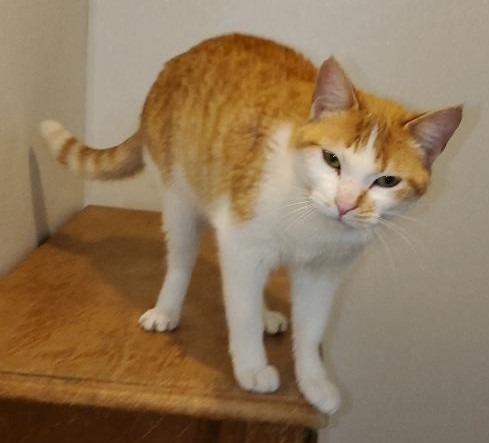 Name: Paprika
Species: Cat
Location: Stray Haven Feline Rescue Inc, St. Louis, MO
Age, Size, Sex, Breed: Adult, Medium, Female, Domestic Short Hair
Description: "This sweet girl named Paprika is approximately two years old as of February 2021, and is eager to find someone…" Learn more
---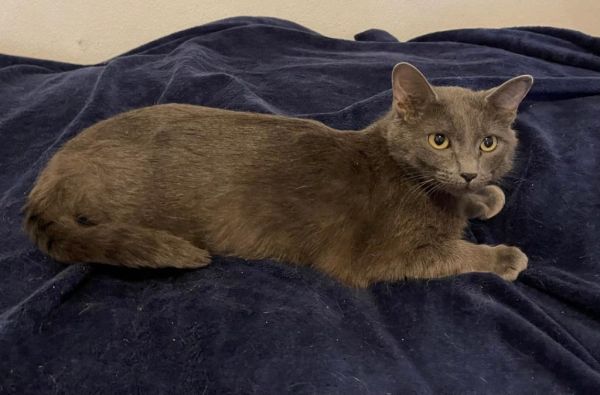 Name: Luna
Species: Cat
Location: Stray Haven Feline Rescue Inc, St. Louis, MO
Age, Size, Sex, Breed: Young, Medium, Female, Domestic Short Hair
Description: "Luna is approximately a year old. She is small weighing just over 5 pounds now. She and her kittens were…" Learn more
---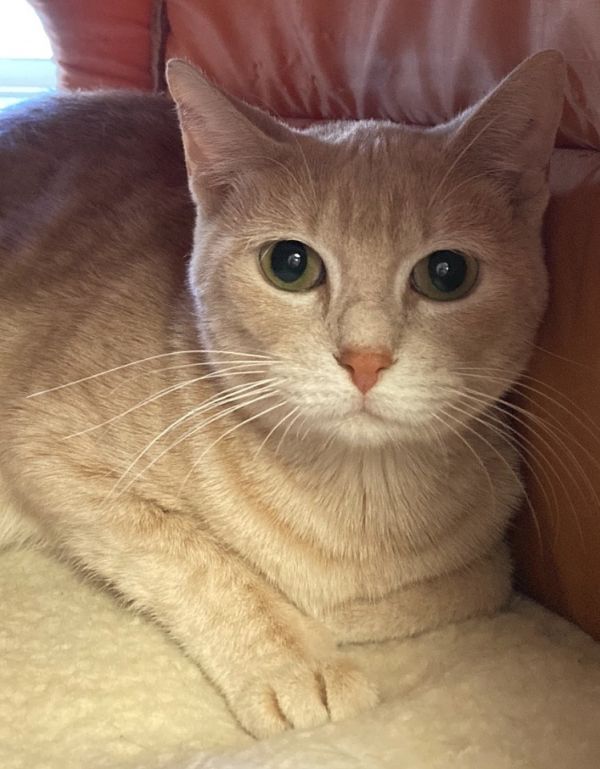 Name: Evangela
Species: Cat
Location: Country Acres Rescue, 739 Weidman Road, Manchester, MO
Age, Size, Sex, Breed: Young, Medium, Female, Domestic Short Hair
Description: "Sweet Evangela was rescued from a hoarding situation. She was 1 of 27 cats in the home 🙁 Besides having…" Learn more
---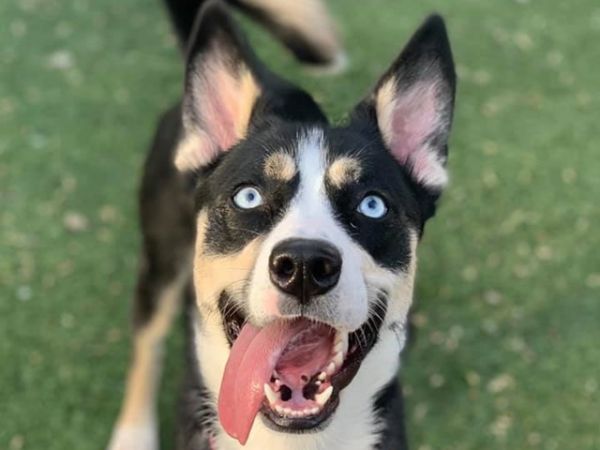 Name: ABBA
Species: Dog
Location: Animal Protective Association Of Missouri, 1705 S. Hanley, Saint Louis, MO
Age, Size, Sex, Breed: Young, Large, Female, Siberian Husky Mixed Breed Mix
Description: "ABBA IS AN ENERGETIC GIRL WHO LOVES TO RUN AND PLAY! SHE IS SUPER ACTIVE AND LOVING! SHE LIKES OTHER…" Learn more
---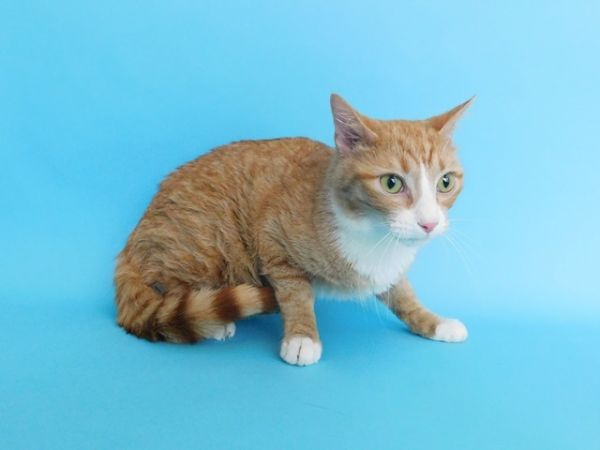 Name: RUSTY
Species: Cat
Location: Animal Protective Association Of Missouri, 1705 S. Hanley, Saint Louis, MO
Age, Size, Sex, Breed: Young, Medium, Male, Domestic Short Hair
Description: "RUSTY IS A SWEET BOY. HE CAN BE NERVOUS AT FIRST, BUT WARMS UP AFTER GETTING TO KNOW YOU. HE…" Learn more
---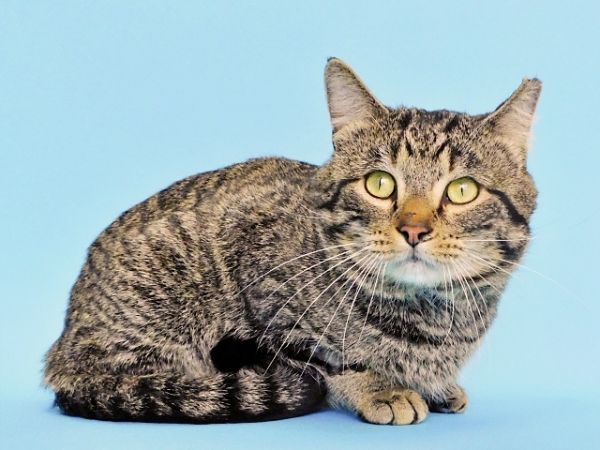 Name: BERNARD
Species: Cat
Location: Animal Protective Association Of Missouri, 1705 S. Hanley, Saint Louis, MO
Age, Size, Sex, Breed: Young, Medium, Male, Domestic Short Hair
Description: "BERNARD IS A COOL CAT LOOKING FOR A BRIGHT NEW LIFE! HE IS READY TO PUT HIMSELF OUT THERE AND…" Learn more
---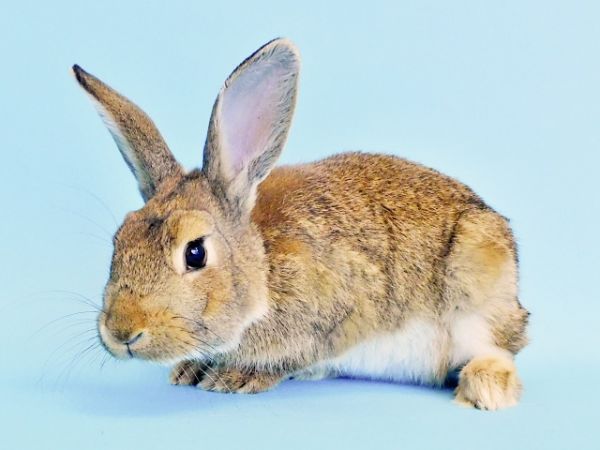 Name: JOJO
Species: Rabbit
Location: Animal Protective Association Of Missouri, 1705 S. Hanley, Saint Louis, MO
Age, Size, Sex, Breed: Young, Small, Male, Bunny Rabbit
Description: "JOJO IS A VERY SWEET AND PLAYFUL BUN BUN. HE LOVES HIS BROTHER FIGGY AND THEY WOULD LIKE TO FIND…" Learn more
---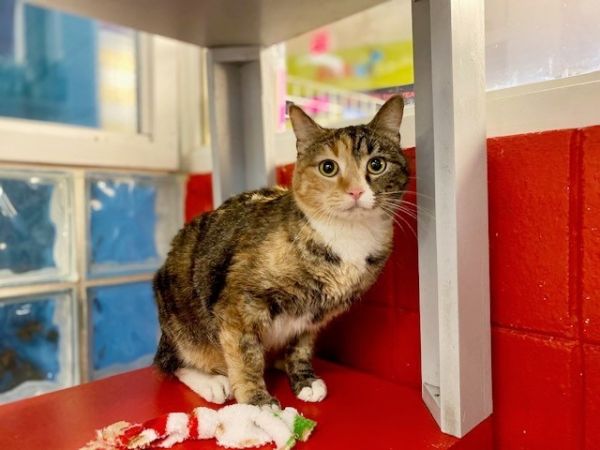 Name: LUNA
Species: Cat
Location: Animal Protective Association Of Missouri, 1705 S. Hanley, Saint Louis, MO
Age, Size, Sex, Breed: Young, Medium, Female, Domestic Short Hair
Description: "LUNA IS A BEAUTIFUL GIRL. SHE IS VERY SWEET, PLAYFUL AND SHE LOVES TO BE CUDDLED! SHE HAS NEVER BEEN…" Learn more
---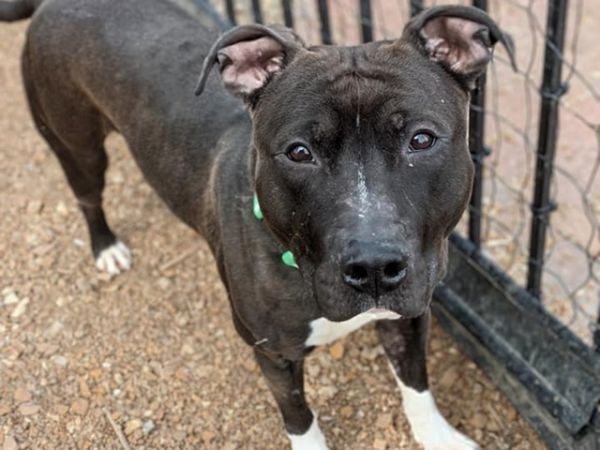 Name: JACKSON
Species: Dog
Location: Animal Protective Association Of Missouri, 1705 S. Hanley, Saint Louis, MO
Age, Size, Sex, Breed: Young, Large, Male, Domestic Short Hair Mixed Breed Mix
Description: "JACKSON IS A SWEET and HANDSOME BOY LOOKING FOR LOVE! HE IS HOUSE TRAINED AND WALKS WELL ON A LEASH…." Learn more
---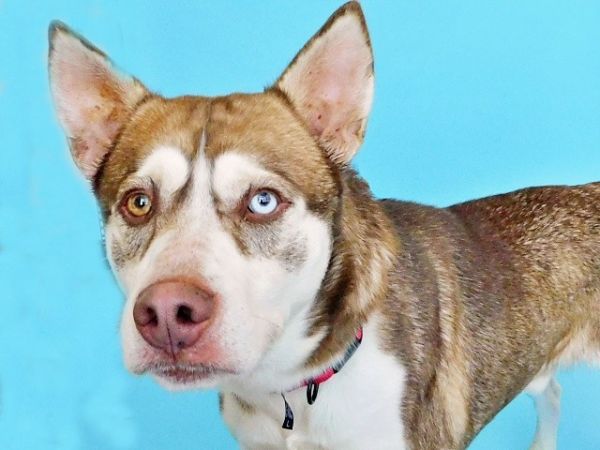 Name: YUKON
Species: Dog
Location: Animal Protective Association Of Missouri, 1705 S. Hanley, Saint Louis, MO
Age, Size, Sex, Breed: Young, Medium, Male, Siberian Husky Mixed Breed Mix
Description: "ARE YOU LOOKING FOR A NEW PLAYMATE? YUKON IS YOUR GUY! THIS SWEET BOY LOVES TO PLAY WITH BOTH HUMAN…" Learn more
---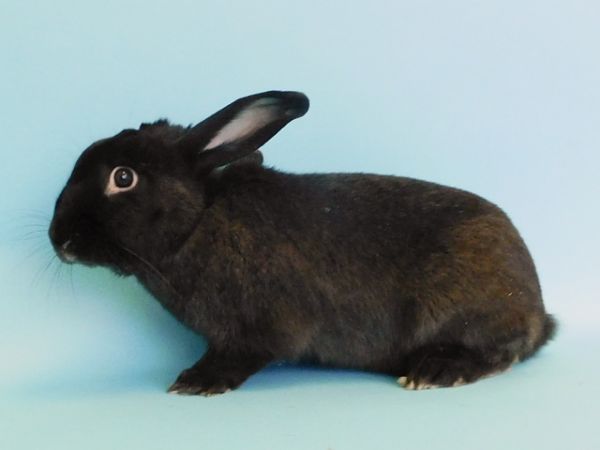 Name: FIGGY
Species: Rabbit
Location: Animal Protective Association Of Missouri, 1705 S. Hanley, Saint Louis, MO
Age, Size, Sex, Breed: Young, Small, Male, Bunny Rabbit
Description: "FIGGY IS A SWEET LITTLE BUNNY! HE LOVES HIS BROTHER JOJO AND THEY WOULD LIKE A HOME TOGETHER! HE ENJOYS…" Learn more
---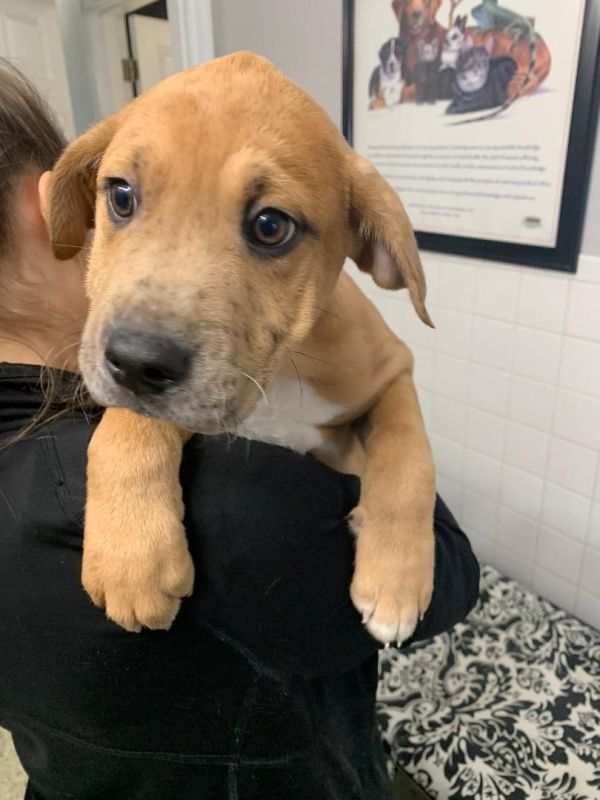 Name: Arizona
Species: Dog
Location: Judys Forgotten Jewells, 6400 Chippewa, St. Louis, MO
Age, Size, Sex, Breed: Baby, Large, Male, Great Dane Yellow Labrador Retriever Mix
Good With: Kids, dogs and cats
Description: "This is Arizona, we believe that he is a 10 week old Great Dane/Lab mix. His adoption fee is $350…." Learn more
---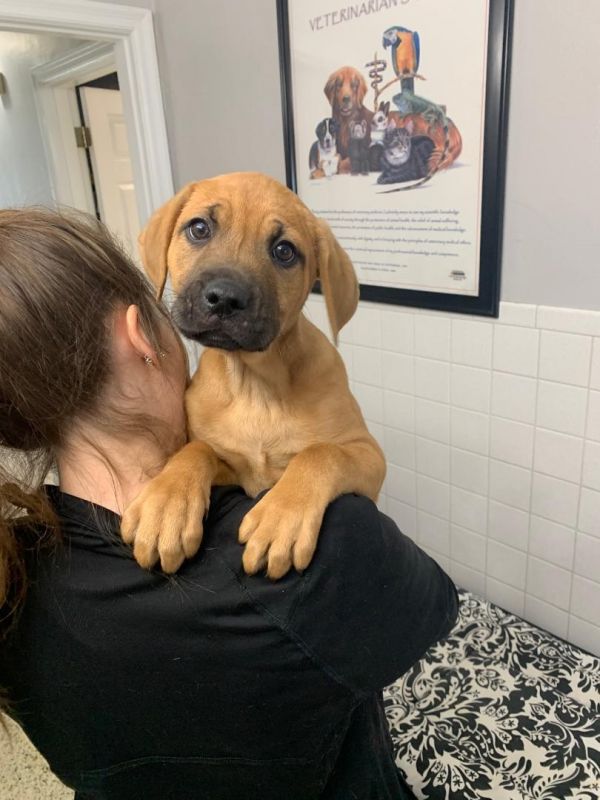 Name: Texas
Species: Dog
Location: Judys Forgotten Jewells, 6400 Chippewa, St. Louis, MO
Age, Size, Sex, Breed: Baby, Large, Male, Great Dane Yellow Labrador Retriever Mix
Good With: Kids, dogs and cats
Description: "This is Texas, we believe that he is a 10 week old Great Dane/Lab mix. His adoption fee is $350…." Learn more
---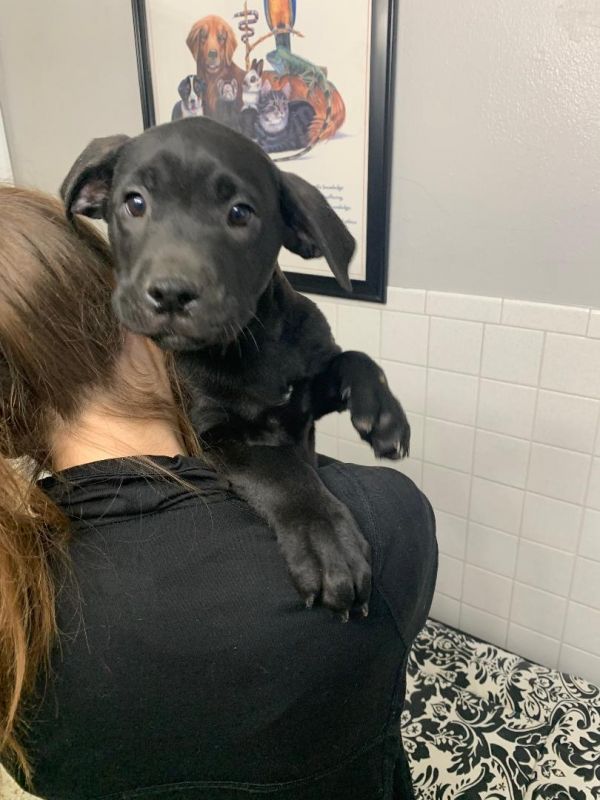 Name: Nevada
Species: Dog
Location: Judys Forgotten Jewells, 6400 Chippewa, St. Louis, MO
Age, Size, Sex, Breed: Baby, Large, Male, Great Dane Labrador Retriever Mix
Good With: Kids, dogs and cats
Description: "This is Nevada, we believe that he is a 10 week old Great Dane/Lab mix. His adoption fee is $350…." Learn more
---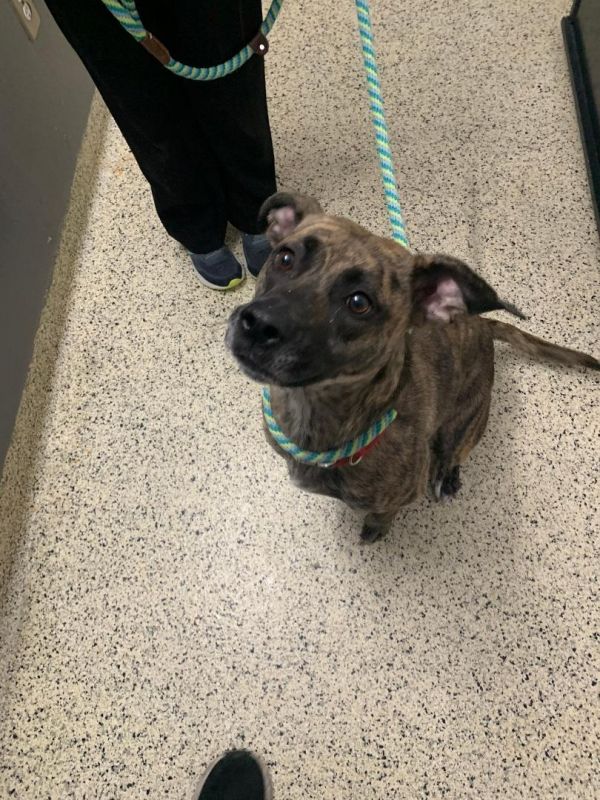 Name: Leigha
Species: Dog
Location: Judys Forgotten Jewells, 6400 Chippewa, St. Louis, MO
Age, Size, Sex, Breed: Adult, Medium, Female, Labrador Retriever Boxer Mix
Good With: Kids, dogs and cats
Description: "This is Leigha, we believe that she is a 6 year old Boxer/Lab mix. Her adoption fee is $190. This…" Learn more
---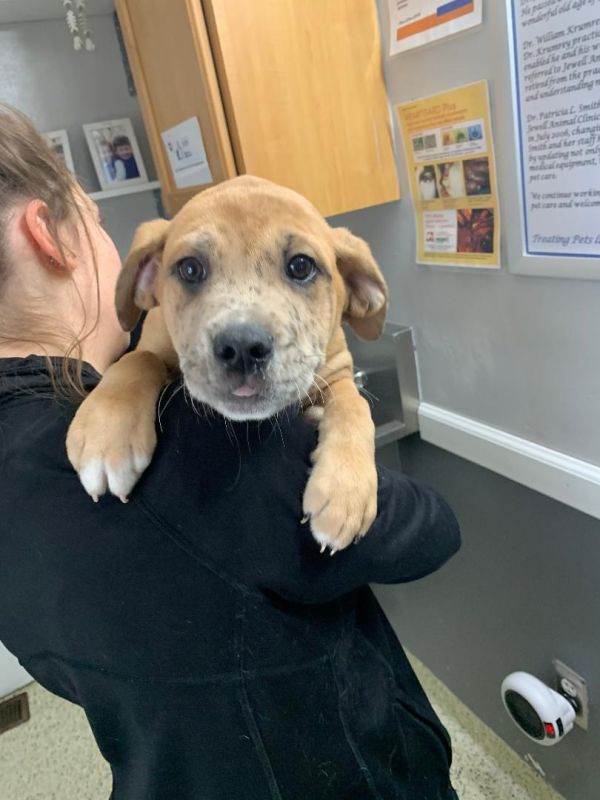 Name: Alabama
Species: Dog
Location: Judys Forgotten Jewells, 6400 Chippewa, St. Louis, MO
Age, Size, Sex, Breed: Baby, Large, Male, Great Dane Yellow Labrador Retriever Mix
Good With: Kids, dogs and cats
Description: "This is Alabama, we believe that he is a 10 week old Great Dane/Lab mix. His adoption fee is $350…." Learn more
---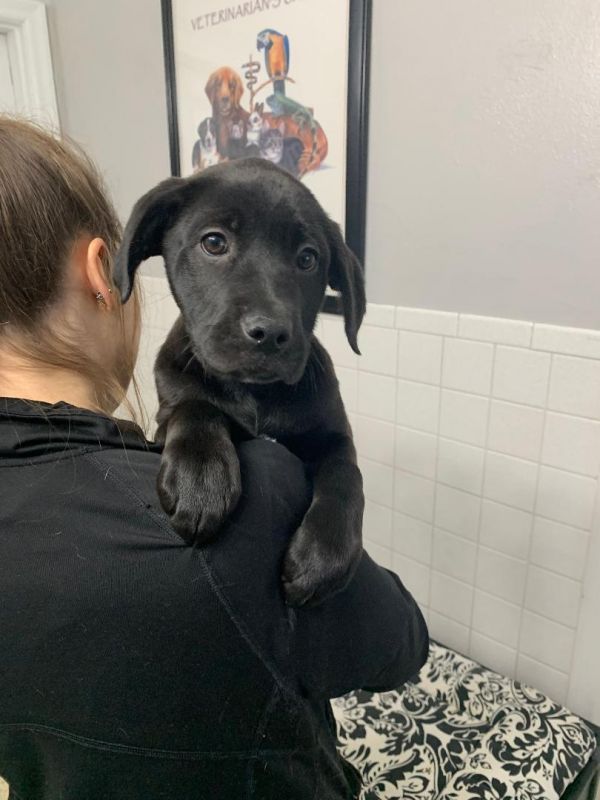 Name: Montana
Species: Dog
Location: Judys Forgotten Jewells, 6400 Chippewa, St. Louis, MO
Age, Size, Sex, Breed: Baby, Large, Female, Great Dane Labrador Retriever Mix
Good With: Kids, dogs and cats
Description: "This is Montana, we believe that she is a 10 week old Great Dane/Lab mix. Her adoption fee is $350…." Learn more
---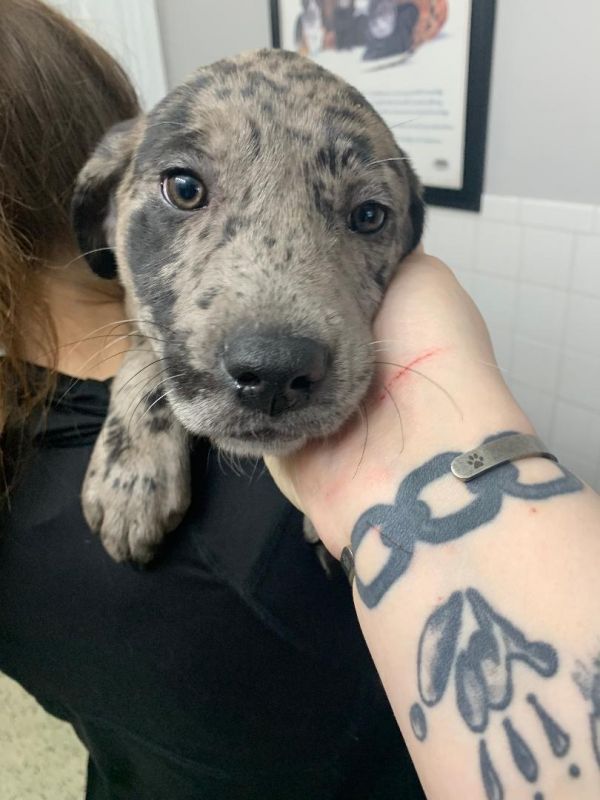 Name: Alaska
Species: Dog
Location: Judys Forgotten Jewells, 6400 Chippewa, St. Louis, MO
Age, Size, Sex, Breed: Baby, Large, Female, Great Dane Labrador Retriever Mix
Good With: Kids, dogs and cats
Description: "This is Alaska, we believe that she is a 10 week old Great Dane/Lab mix. Her adoption fee is $350…." Learn more
---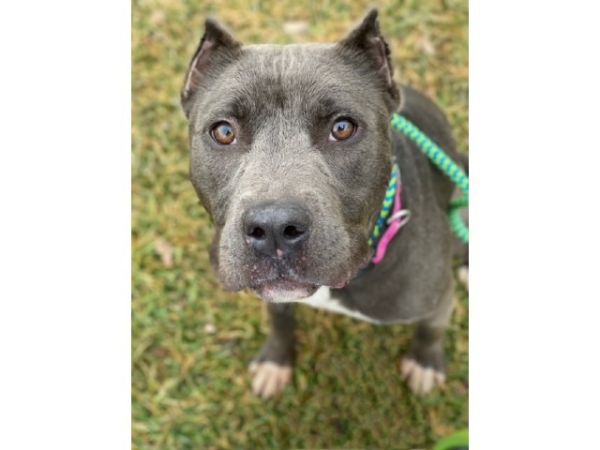 Name: DUTCHESS
Species: Dog
Location: St Louis County Animal Control, 10521 Baur Boulevard, Olivette, MO
Age, Size, Sex, Breed: Young, Medium, Female, Pit Bull Terrier
---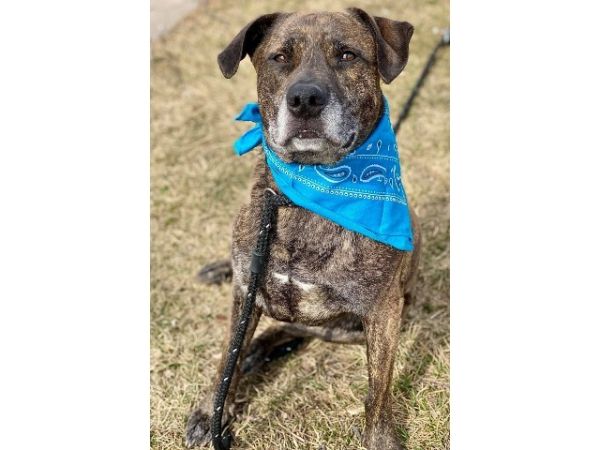 Name: KODA
Species: Dog
Location: St Louis County Animal Control, 10521 Baur Boulevard, Olivette, MO
Age, Size, Sex, Breed: Adult, Medium, Male, Labrador Retriever
---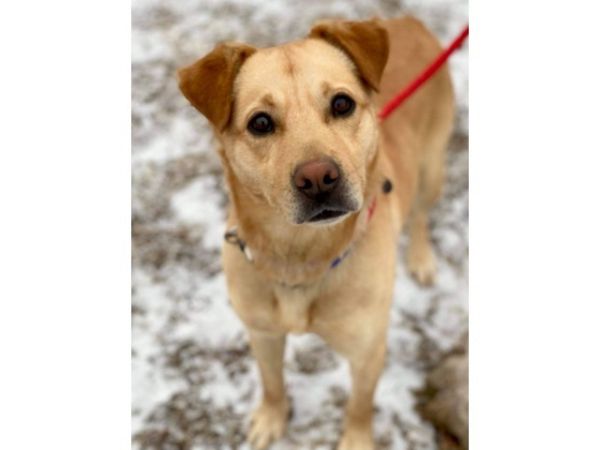 Name: BART
Species: Dog
Location: St Louis County Animal Control, 10521 Baur Boulevard, Olivette, MO
Age, Size, Sex, Breed: Young, Medium, Male, Labrador Retriever Mixed Breed Mix
---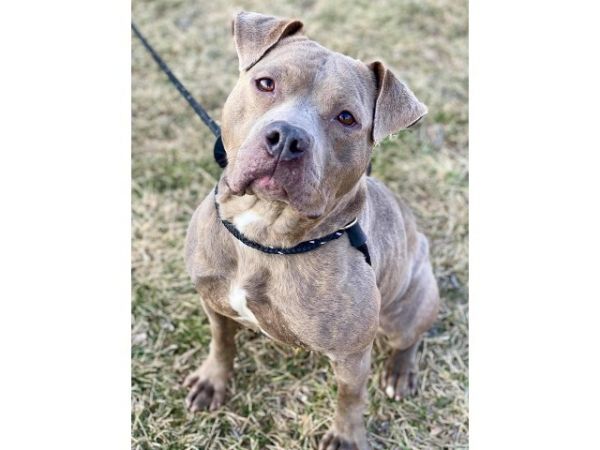 Name: CHAMPAIGN
Species: Dog
Location: St Louis County Animal Control, 10521 Baur Boulevard, Olivette, MO
Age, Size, Sex, Breed: Young, Medium, Female, Pit Bull Terrier
---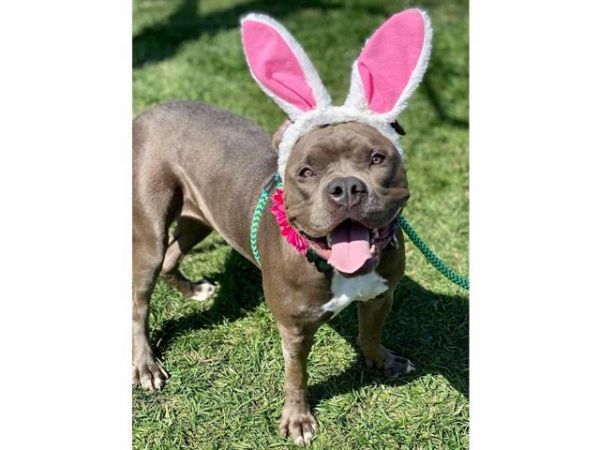 Name: HONESTY
Species: Dog
Location: St Louis County Animal Control, 10521 Baur Boulevard, Olivette, MO
Age, Size, Sex, Breed: Adult, Large, Female, Pit Bull Terrier
---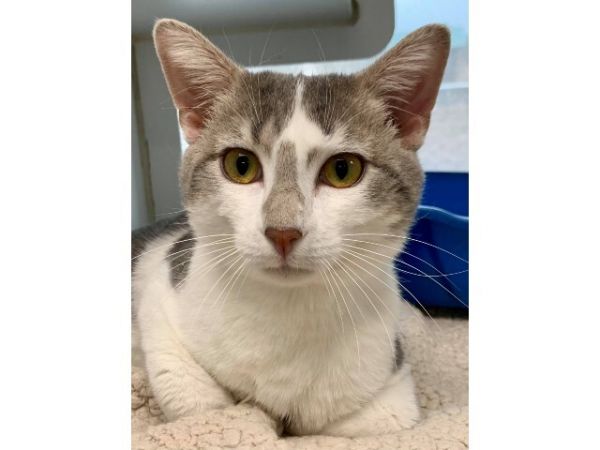 Name: REYNOLD
Species: Cat
Location: St Louis County Animal Control, 10521 Baur Boulevard, Olivette, MO
Age, Size, Sex, Breed: Young, Small, Male, Domestic Short Hair
---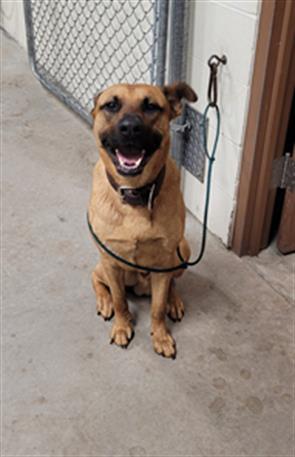 Name: HUGH
Species: Dog
Location: St Louis County Animal Control, 10521 Baur Boulevard, Olivette, MO
Age, Size, Sex, Breed: Adult, Large, Male, German Shepherd Dog Mixed Breed Mix
---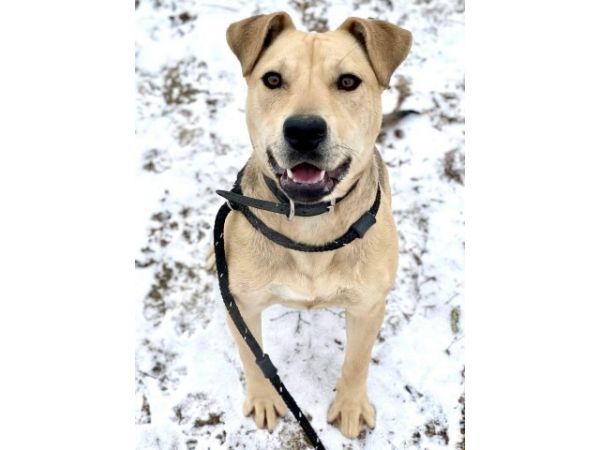 Name: FRANNIE
Species: Dog
Location: St Louis County Animal Control, 10521 Baur Boulevard, Olivette, MO
Age, Size, Sex, Breed: Young, Medium, Female, German Shepherd Dog Pit Bull Terrier Mix
---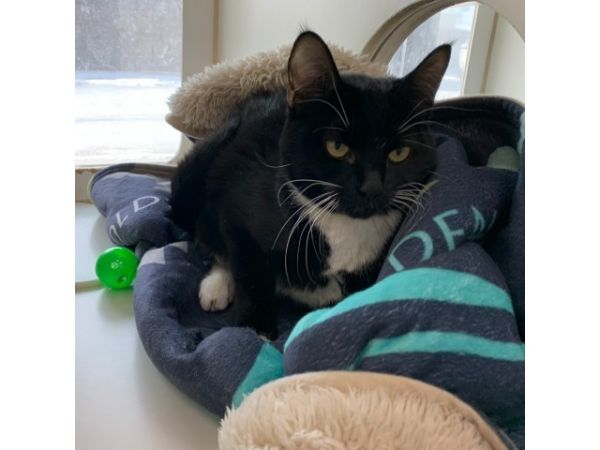 Name: DIANA
Species: Cat
Location: St Louis County Animal Control, 10521 Baur Boulevard, Olivette, MO
Age, Size, Sex, Breed: Young, Small, Female, Domestic Short Hair
---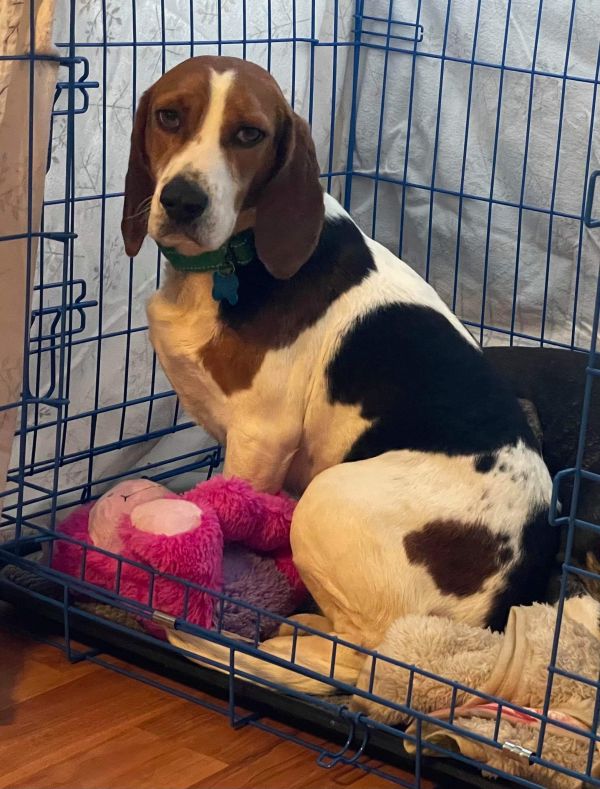 Name: Leah
Species: Dog
Location: The Feral Companion, Saint Louis, MO
Age, Size, Sex, Breed: Adult, Medium, Female, Beagle
Good With: Kids and dogs
---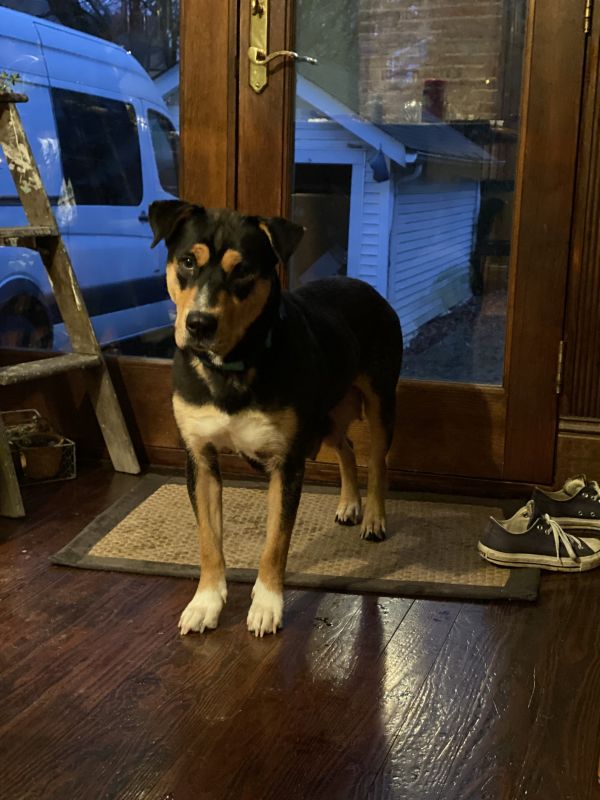 Name: Alice
Species: Dog
Location: The Feral Companion, Saint Louis, MO
Age, Size, Sex, Breed: Adult, Medium, Female, Rottweiler Shepherd Mix
Good With: Dogs and cats
---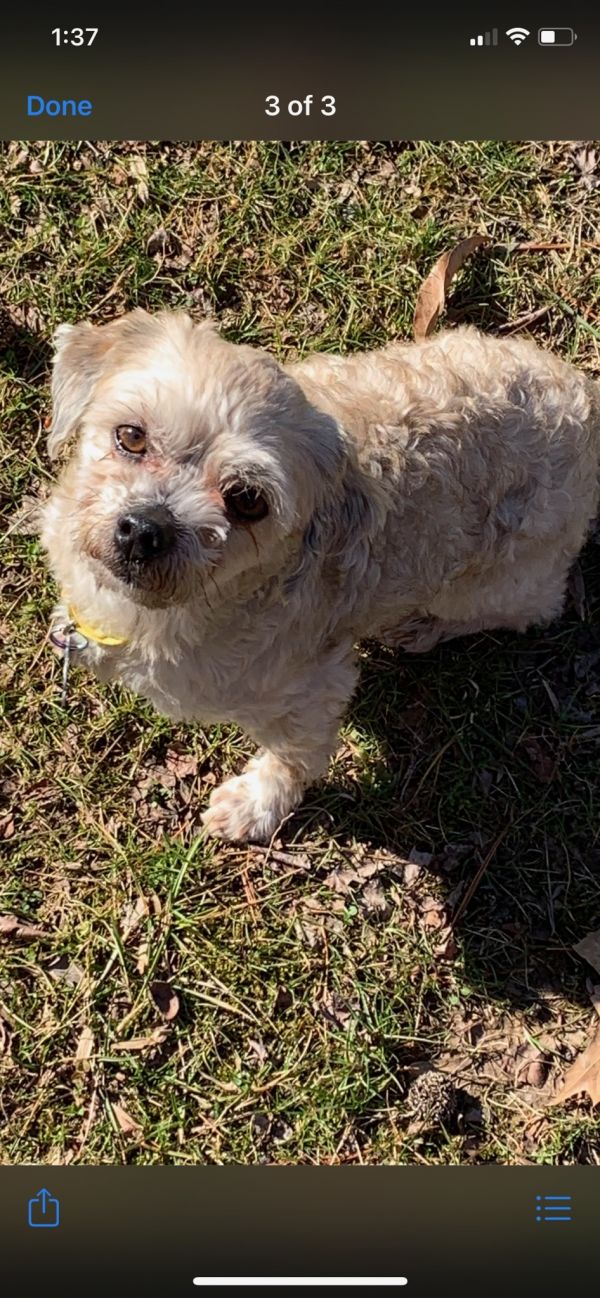 Name: Toby
Species: Dog
Location: St Louis Senior Dog Project, Saint Louis, MO
Age, Size, Sex, Breed: Adult, Small, Male, Havanese
Description: "Meet Teeny Tiny Toby, a 5 year old 6 pound Havanese. What he lacks in size, he makes up for…" Learn more
---
Name: Ginny
Species: Dog
Location: The Feral Companion, Saint Louis, MO
Age, Size, Sex, Breed: Adult, Medium, Female, Labrador Retriever Hound Mix
Good With: Dogs
Description: "Best with one other dog friend. She likes to be alpha." Learn more
---
Name: Meeka
Species: Dog
Location: The Feral Companion, Saint Louis, MO
Age, Size, Sex, Breed: Adult, Medium, Female, Hound Shepherd Mix
Good With: Dogs
Description: "She is shy and doesnt walk well on leash yet. Loves her dog friends. Will take time to come around…." Learn more
---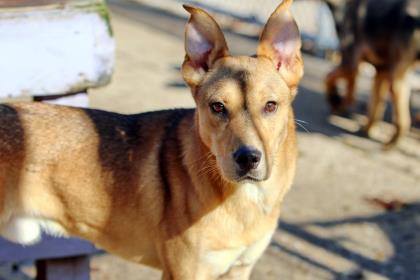 Name: Zambo
Species: Dog
Location: The Feral Companion, Saint Louis, MO
Age, Size, Sex, Breed: Adult, Medium, Male, Shepherd Carolina Dog Mix
Good With: Dogs
Description: "He is very shy, pulls alot when on leash due to fear. He needs a social dog friend in the…" Learn more
---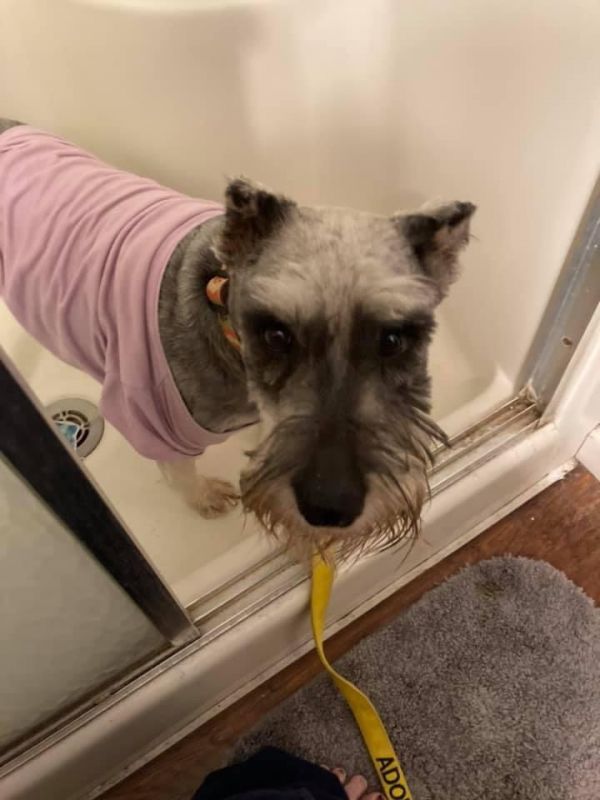 Name: Hannah
Species: Dog
Location: St Louis Senior Dog Project, Saint Louis, MO
Age, Size, Sex, Breed: Adult, Medium, Female, Standard Schnauzer
Good With: Dogs
Description: "Meet Hannah ! Hannah is a standard Schnauzer that is 8 years old. Hannah was used as a mother dog…" Learn more
---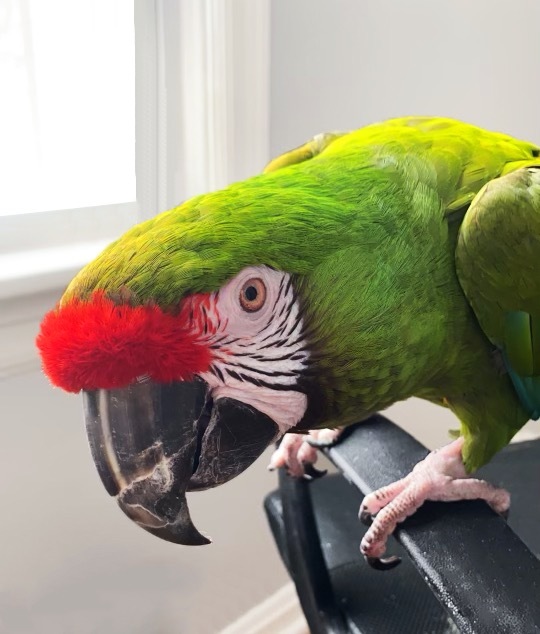 Name: Sarge
Species: Parrot
Location: Star St Louis Avian Rescue, Ballwin, MO
Age, Size, Sex, Breed: Senior, Large, Female, Macaw
Description: "Sarge is a 30+ year old female military macaw (confirmed because she used to lay infertile eggs). Sarge has been…" Learn more
---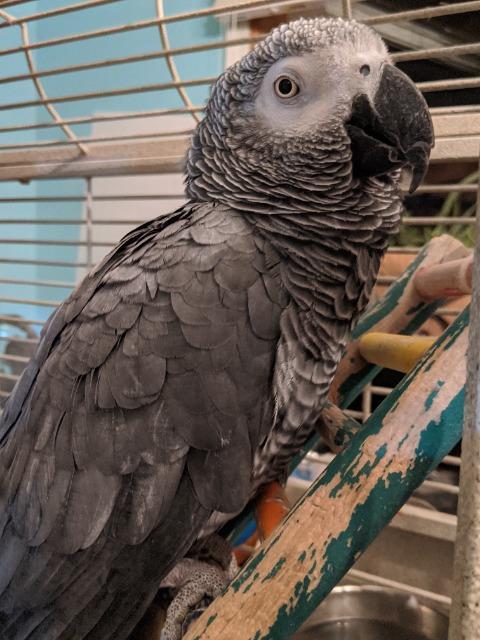 Name: Coco
Species: Parrot
Location: Star St Louis Avian Rescue, Ballwin, MO
Age, Size, Sex, Breed: Senior, Large, Male, African Grey
Description: "ADOPTION PENDING" Learn more
---
Name: Echo
Species: Cat
Location: St Louis Pet Rescue, Ballwin, MO
Age, Size, Sex, Breed: Baby, Small, Female, Domestic Short Hair
Description: "If you have any questions or would like to meet this pet, please email [email protected] Information about the rescue and…" Learn more
---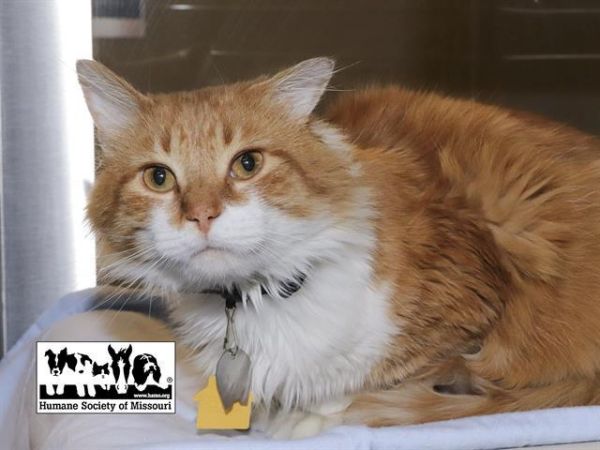 Name: TOEBY
Species: Cat
Location: Humane Society Of Missouri St Louis County, 11660 Administration Dr, St. Louis, MO
Age, Size, Sex, Breed: Young, Small, Male, Domestic Medium Hair
---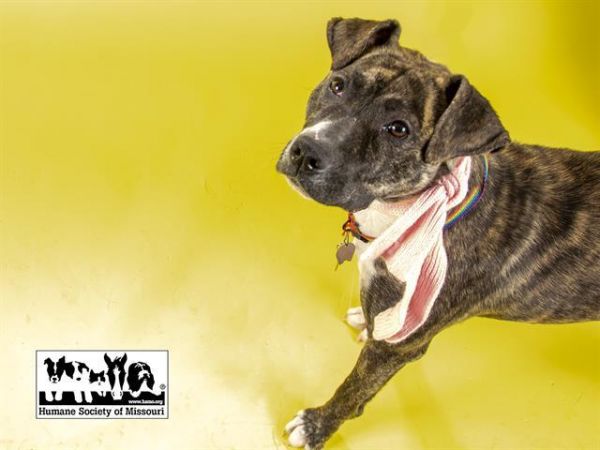 Name: CHYNA
Species: Dog
Location: Humane Society Of Missouri St Louis County, 11660 Administration Dr, St. Louis, MO
Age, Size, Sex, Breed: Young, Medium, Female, Plott Hound Mixed Breed Mix
---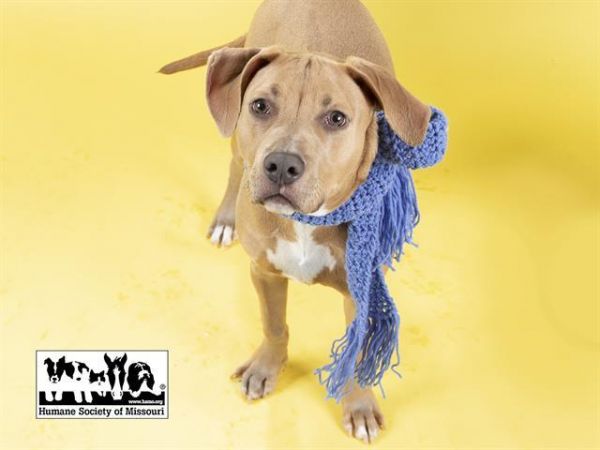 Name: NINO
Species: Dog
Location: Humane Society Of Missouri St Louis County, 11660 Administration Dr, St. Louis, MO
Age, Size, Sex, Breed: Young, Medium, Male, American Staffordshire Terrier Labrador Retriever Mix
---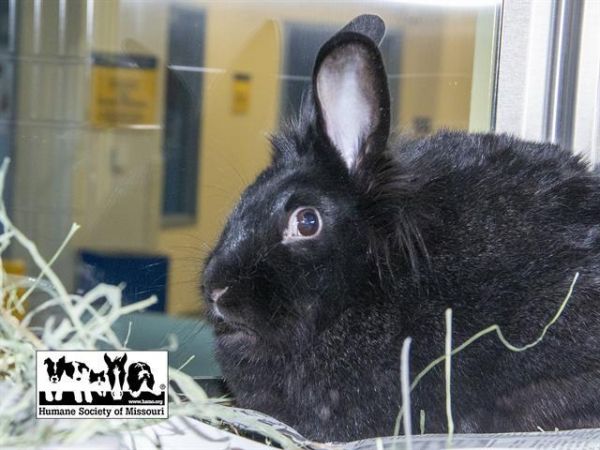 Name: BLUE
Species: Rabbit
Location: Humane Society Of Missouri St Louis County, 11660 Administration Dr, St. Louis, MO
Age, Size, Sex, Breed: Young, Small, Female, Bunny Rabbit
---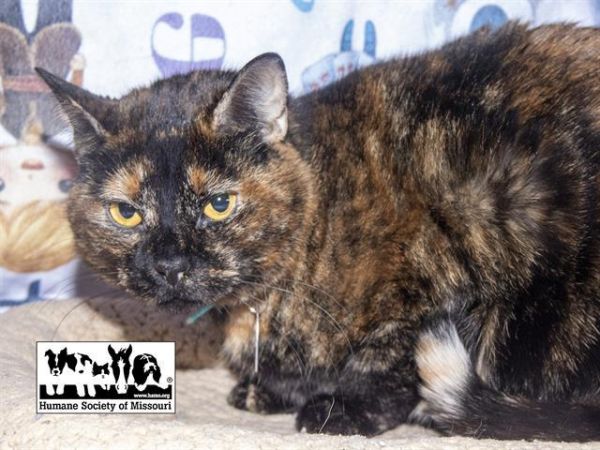 Name: WREN
Species: Cat
Location: Humane Society Of Missouri St Louis County, 11660 Administration Dr, St. Louis, MO
Age, Size, Sex, Breed: Young, Small, Female, Domestic Short Hair
---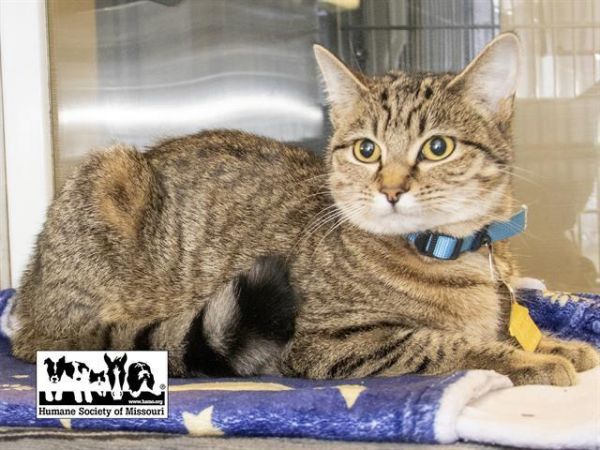 Name: TESSA
Species: Cat
Location: Humane Society Of Missouri St Louis County, 11660 Administration Dr, St. Louis, MO
Age, Size, Sex, Breed: Young, Small, Female, Domestic Short Hair
---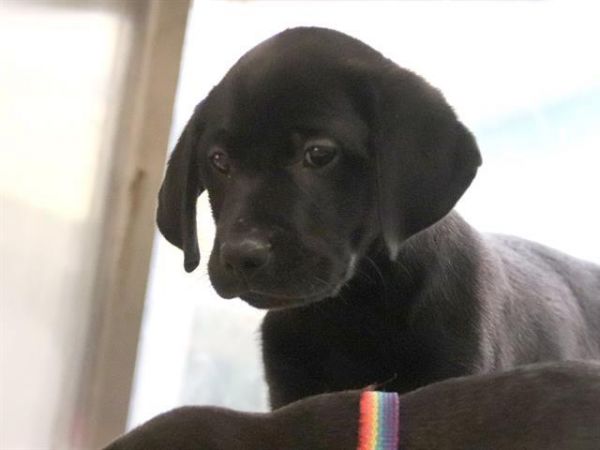 Name: KARMA
Species: Dog
Location: Humane Society Of Missouri St Louis County, 11660 Administration Dr, St. Louis, MO
Age, Size, Sex, Breed: Young, Small, Male, Labrador Retriever Mixed Breed Mix
---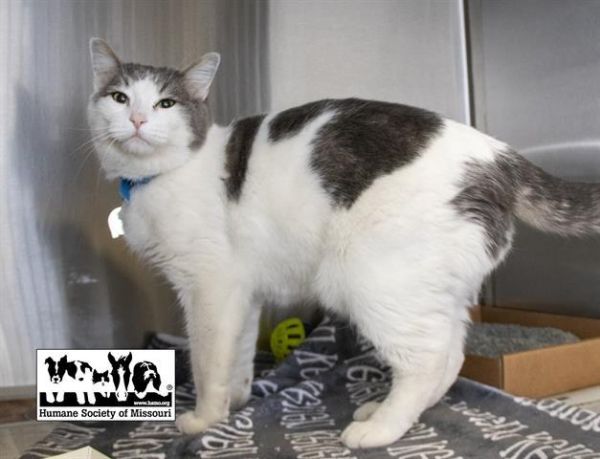 Name: GIBBS
Species: Cat
Location: Humane Society Of Missouri St Louis County, 11660 Administration Dr, St. Louis, MO
Age, Size, Sex, Breed: Young, Small, Male, Domestic Medium Hair
Description: "THIS CAT IS AVAILABLE FOR ADOPTION DURING STORE HOURS FROM OUR PETSMART PARTNER STORE IN BRIDGETON, HILLTOP PLAZA, 12046 PAUL…" Learn more
---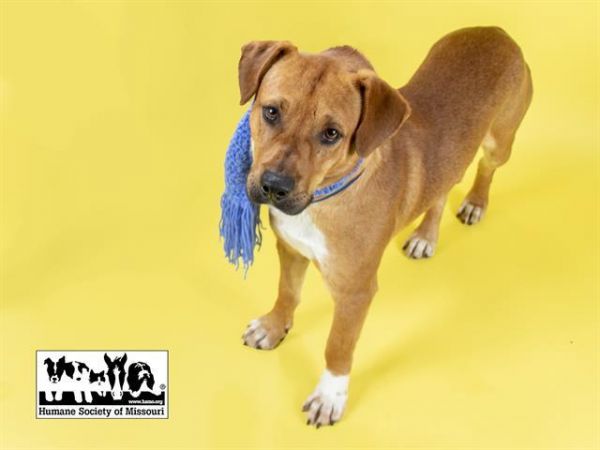 Name: BUTCH
Species: Dog
Location: Humane Society Of Missouri St Louis County, 11660 Administration Dr, St. Louis, MO
Age, Size, Sex, Breed: Young, Medium, Male, Labrador Retriever Mixed Breed Mix
---
Name: JADE
Species: Cat
Location: Humane Society Of Missouri St Louis County, 11660 Administration Dr, St. Louis, MO
Age, Size, Sex, Breed: Adult, Small, Female, Domestic Short Hair
---
Name: ACE
Species: Dog
Location: Humane Society Of Missouri St Louis County, 11660 Administration Dr, St. Louis, MO
Age, Size, Sex, Breed: Young, Large, Male, Labrador Retriever Pit Bull Terrier Mix
---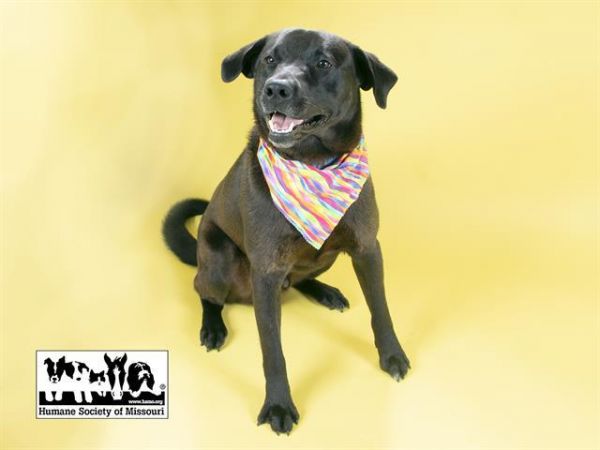 Name: REMINGTON
Species: Dog
Location: Humane Society Of Missouri St Louis County, 11660 Administration Dr, St. Louis, MO
Age, Size, Sex, Breed: Young, Medium, Male, Labrador Retriever Mixed Breed Mix
---