Looking to add a furry friend to your family and make a positive impact on the world at the same time? Perhaps it's the right time to adopt a pet! During the ongoing COVID-19 pandemic, shelters in the Eagle Rock area have dogs, cats and other kinds of pets ready and waiting for someone to take them home.
There are thousands of dogs, cats and other animals of all ages without a home across California — many of whom are located not too far from you. In the search for your new family pet, consider starting at a local adoption center like Pasadena Humane, where Ivy the dog is waiting patiently. If you aren't sure if you have time to take care of a pet year round, many shelters also offer opportunities to foster pets until they are placed.
Here at Patch, with a little help from our friends at Petfinder, we put together a list each week of all the pets recently put up for adoption in your area. If you're a cat person, meet GIGI, a Domestic Short Hair up for adoption. Or if dogs are more your thing, there are several great dogs available, too. Click on any listing for more information, or to start the adoption process.
Editor's note: This list was automatically generated using data compiled by Petfinder. Please report any errors or other feedback to [email protected]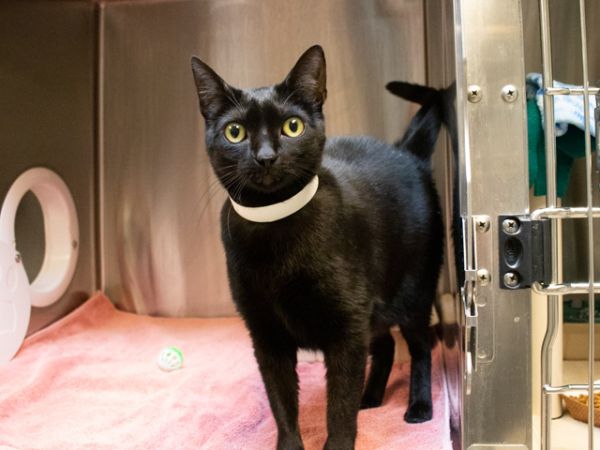 Name: GIGI
Species: Cat
Location: Pasadena Humane, Pasadena, CA
Age, Size, Sex, Breed: Young, Small, Female, Domestic Short Hair
---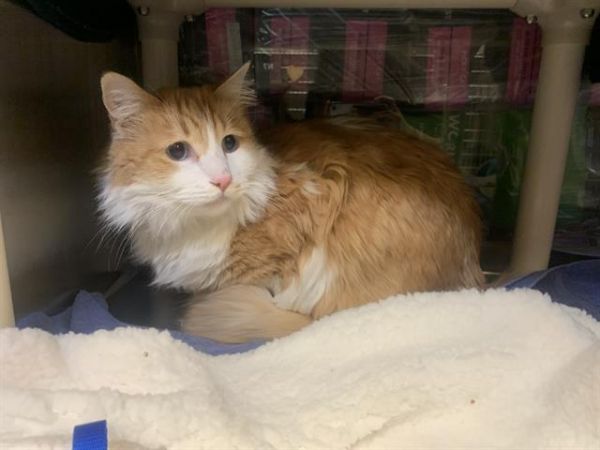 Name: SAM
Species: Cat
Location: Pasadena Humane, Pasadena, CA
Age, Size, Sex, Breed: Adult, Small, Male, Domestic Long Hair
---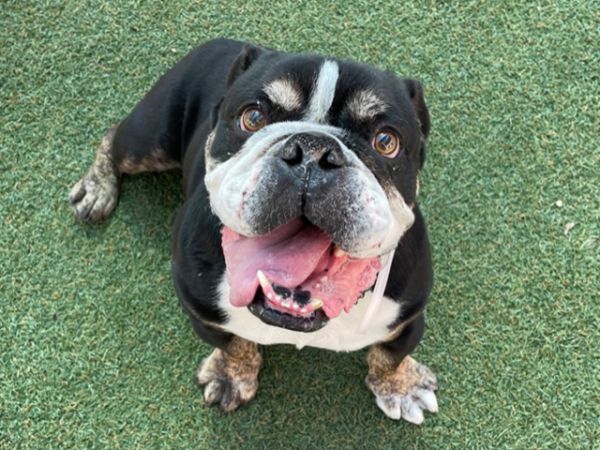 Name: MEATBALL
Species: Dog
Location: Pasadena Humane, Pasadena, CA
Age, Size, Sex, Breed: Adult, Medium, Male, English Bulldog
Description: "Looking for a dog like no other? Meatball is his own dog and tends to do things his way! Bulldogs…" Learn more
---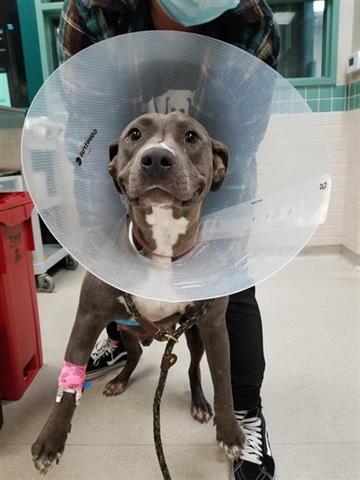 Name: CHICA
Species: Dog
Location: Pasadena Humane, Pasadena, CA
Age, Size, Sex, Breed: Young, Extra Large, Female, Pit Bull Terrier
Description: "Chica's picture at the time of this writing shows her wearing a cone after a medical procedure. What should attract…" Learn more
---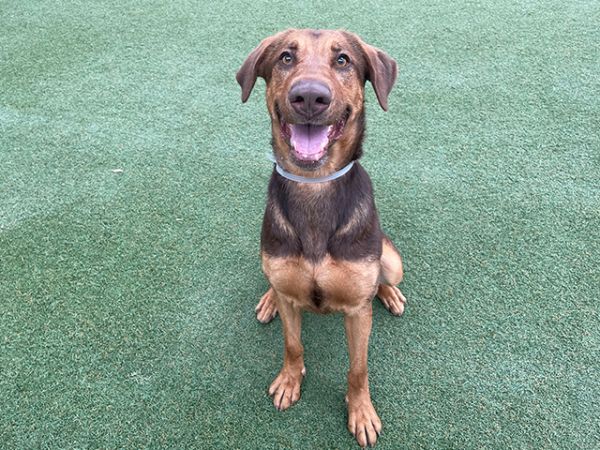 Name: IVY
Species: Dog
Location: Pasadena Humane, Pasadena, CA
Age, Size, Sex, Breed: Young, Large, Female, German Shepherd Dog Doberman Pinscher Mix
Description: "According to an online philosophical website, the name Ivy indicates someone who has a charming personality, easy going, and who…" Learn more
---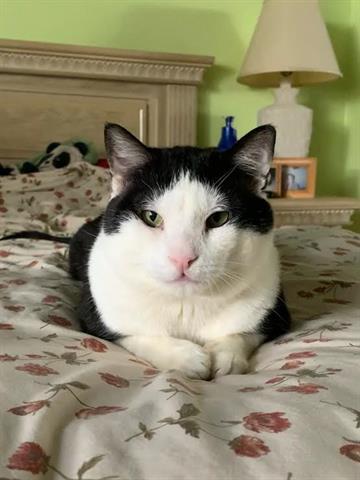 Name: MICKEN
Species: Cat
Location: Pasadena Humane, Pasadena, CA
Age, Size, Sex, Breed: Adult, Large, Male, Domestic Short Hair
Description: "Micken's foster mom reports that the name Micken is a derivative of the Japanese fighter named Mikkun. She named him…" Learn more
---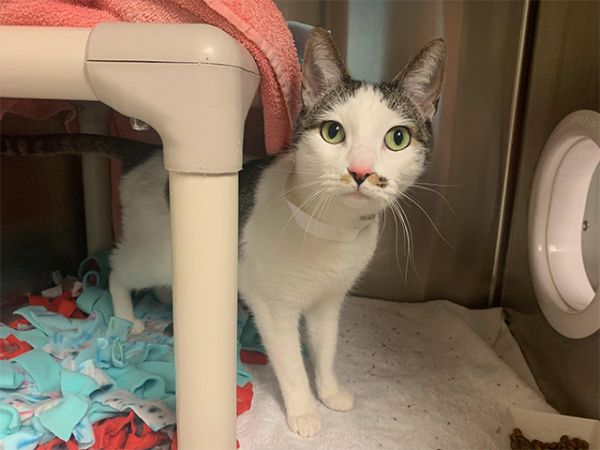 Name: BUTTERCUP
Species: Cat
Location: Pasadena Humane, Pasadena, CA
Age, Size, Sex, Breed: Adult, Large, Female, Domestic Medium Hair
Description: "In 1987, The Princess Bride was a very successful movie with one of its main characters by the name of…" Learn more
---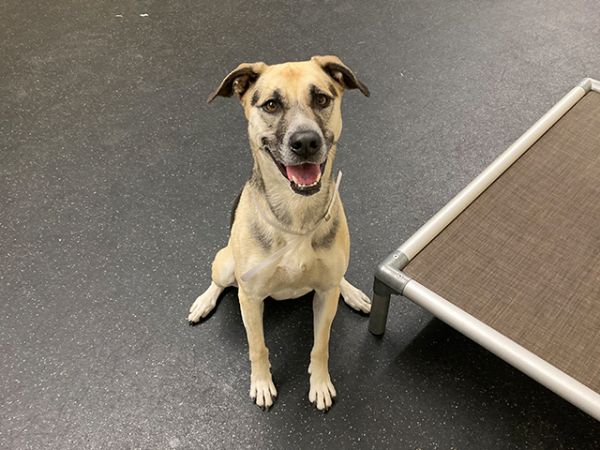 Name: LYKA
Species: Dog
Location: Pasadena Humane, Pasadena, CA
Age, Size, Sex, Breed: Adult, Medium, Female, German Shepherd Dog Mixed Breed Mix
Description: "According to online name interpretation, the name Lyka is perceived as someone who is full of life, uplifting, and charmiing…." Learn more
---
Name: MIA
Species: Dog
Location: Pasadena Humane, Pasadena, CA
Age, Size, Sex, Breed: Adult, Medium, Female, German Shepherd Dog
Description: "An online interpretation website defines the name Mia as filled with mirth (or laughter) and is dear to the heart…." Learn more
---
Name: A496959
Species: Guinea Pig
Location: Pasadena Humane, Pasadena, CA
Age, Size, Sex, Breed: Adult, Medium, Male, Guinea Pig
Description: "Guinea Pigs really don't need a whole lot of care, just some of the basics such as fresh water and…" Learn more
---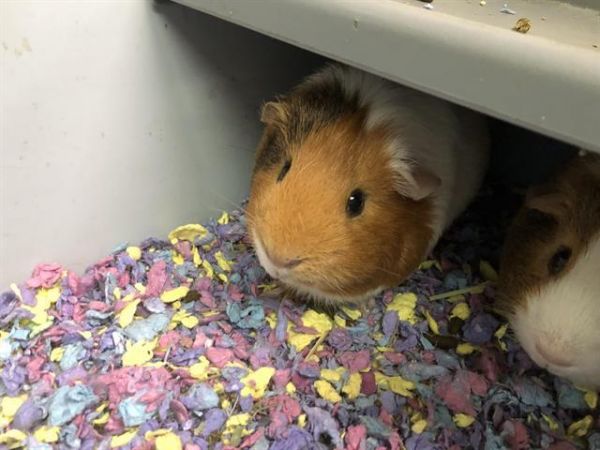 Name: A496958
Species: Guinea Pig
Location: Pasadena Humane, Pasadena, CA
Age, Size, Sex, Breed: Adult, Medium, Male, Guinea Pig
Description: "Guinea Pigs really don't need a whole lot of care, just some of the basics such as fresh water and…" Learn more
---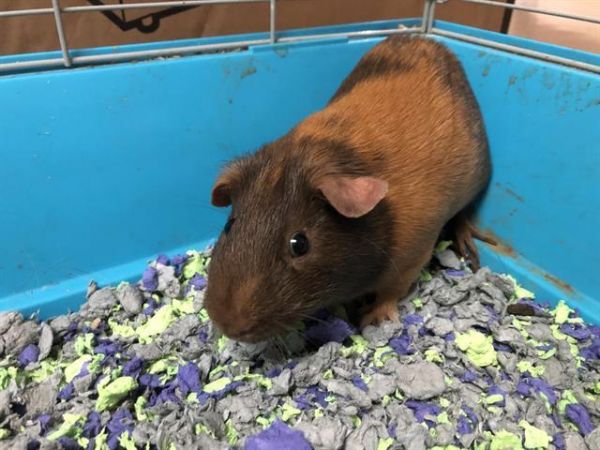 Name: MARZ
Species: Guinea Pig
Location: Pasadena Humane, Pasadena, CA
Age, Size, Sex, Breed: Young, Medium, Male, Guinea Pig
Description: "In German, the word Marz translates to the month of March. That works our well for Pasadena Humane's Marz since…" Learn more
---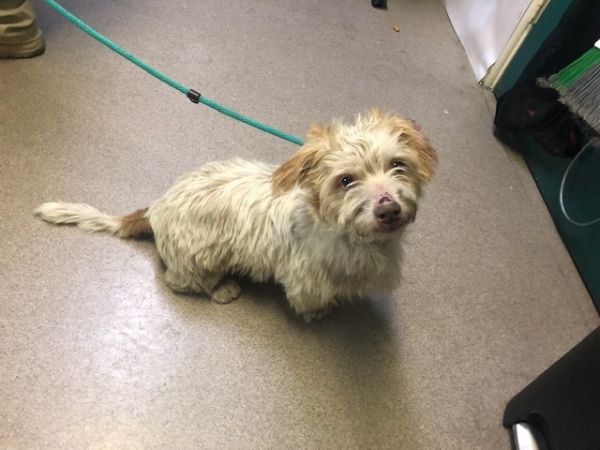 Name: SIMBA
Species: Dog
Location: Pasadena Humane, Pasadena, CA
Age, Size, Sex, Breed: Adult, Medium, Male, Terrier Mixed Breed Mix
Description: "Learn more about our virtual adoption process ." Learn more
---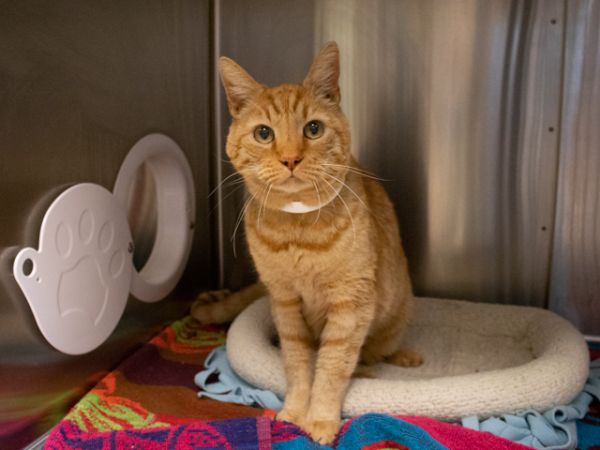 Name: WILLIAM
Species: Cat
Location: Pasadena Humane, Pasadena, CA
Age, Size, Sex, Breed: Adult, Small, Male, Domestic Short Hair
Description: "Most everyone is familiar with Prince William who is a member of the British royal family. Pasadena Humane's William is…" Learn more
---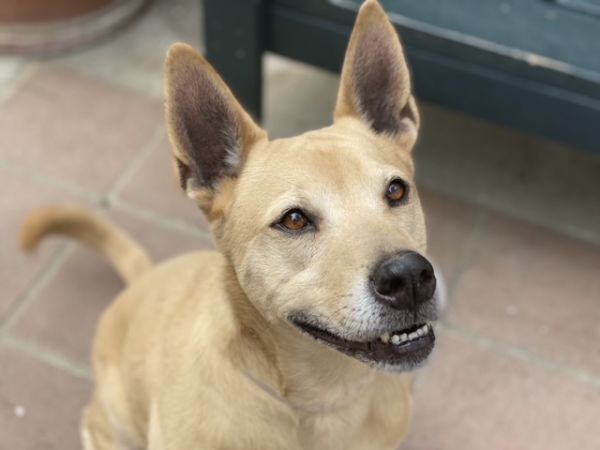 Name: ARCHIE
Species: Dog
Location: Pasadena Humane, Pasadena, CA
Age, Size, Sex, Breed: Adult, Large, Male, German Shepherd Dog Mixed Breed Mix
Description: "According to various online resources, the name Archie indicates someone who is fun-loving, cute, adorable, and super intelligent. Pasadena Humane's…" Learn more
---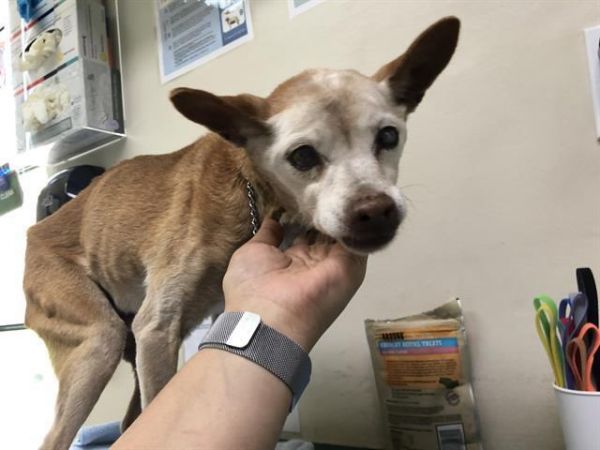 Name: A497109
Species: Dog
Location: Pasadena Humane, Pasadena, CA
Age, Size, Sex, Breed: Senior, Small, Male, Chihuahua
---
Name: A497119
Species: Dog
Location: Pasadena Humane, Pasadena, CA
Age, Size, Sex, Breed: Adult, Small, Male, Pekingese Mixed Breed Mix
---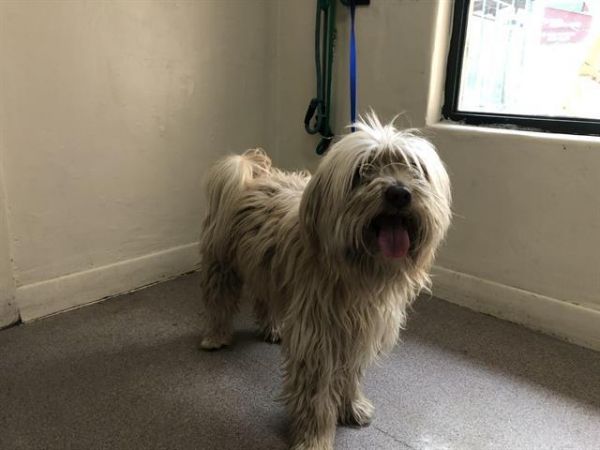 Name: A497110
Species: Dog
Location: Pasadena Humane, Pasadena, CA
Age, Size, Sex, Breed: Adult, Medium, Male, Terrier Mixed Breed Mix
---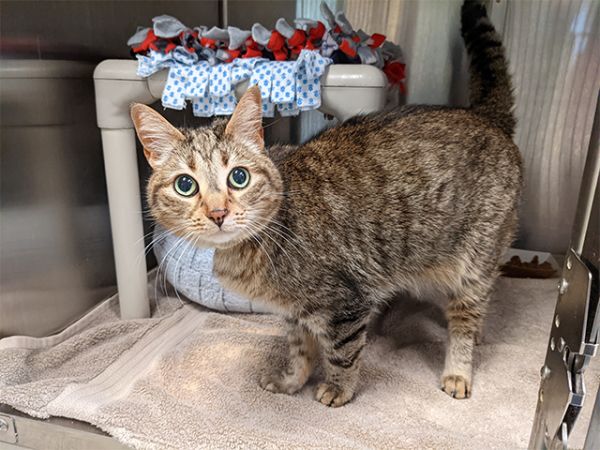 Name: BABY
Species: Cat
Location: Pasadena Humane, Pasadena, CA
Age, Size, Sex, Breed: Senior, Small, Female, Domestic Short Hair
Description: "Baby (A211225), an 14-year-old tabby cat, was originally adopted from the Pasadena Humane Society and SPCA as a kitten. Sadly,…" Learn more
---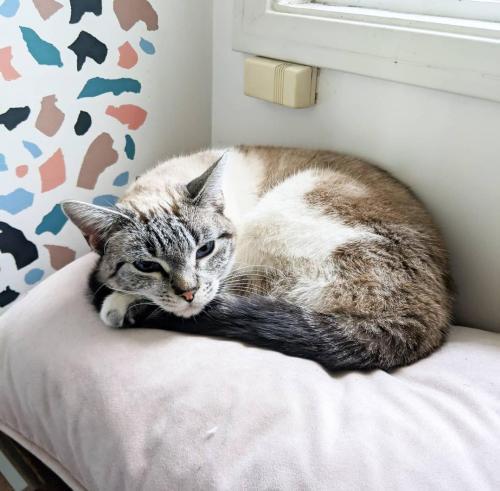 Name: Luna
Species: Cat
Location: Kitten Rescue, Los Angeles, CA
Age, Size, Sex, Breed: Young, Medium, Female, Siamese Tabby Mix
Good With: Dogs and cats
Description: "DOB: 9/13/19 Luna can take your breath away with just one glance into her sweet face and blue eyes and…" Learn more
---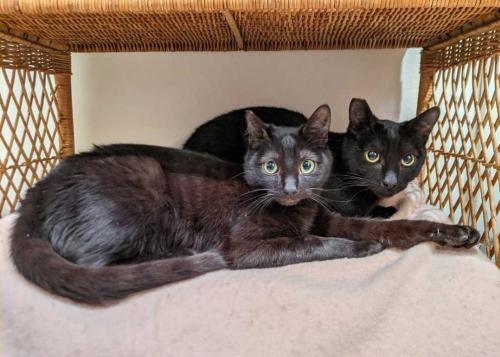 Name: Brian and Oswald
Species: Cat
Location: Kitten Rescue, Los Angeles, CA
Age, Size, Sex, Breed: Young, Medium, Male, Domestic Short Hair
Good With: Kids, dogs and cats
Description: "DOB: 5/31/20 These sleek and loving house panthers are sweet mature souls that let out their wild side when it's…" Learn more
---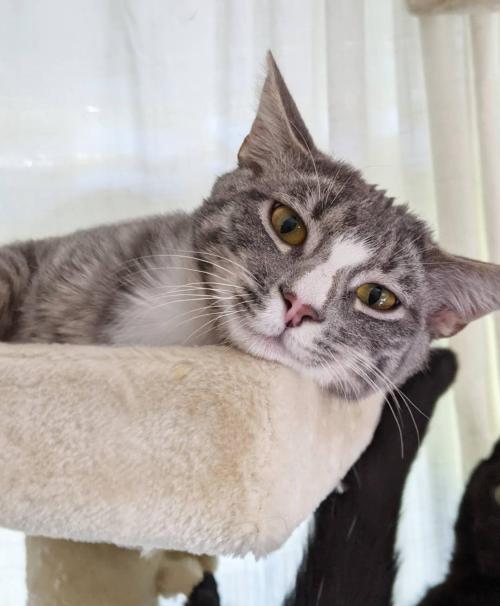 Name: Ash and Misty
Species: Cat
Location: Kitten Rescue, Los Angeles, CA
Age, Size, Sex, Breed: Baby, Medium, Female, Tabby Domestic Short Hair Mix
Good With: Kids, dogs and cats
Description: "DOB: 10/14/20 Ash and Misty are too sweet for words! This brother and sister duo though shy at first, purr…" Learn more
---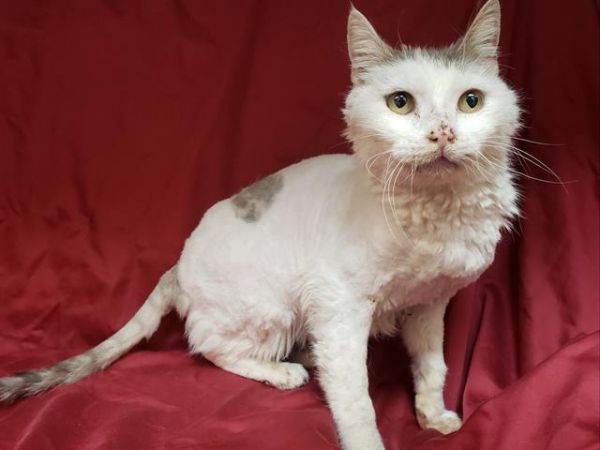 Name: TUTTI
Species: Cat
Location: City Of Los Angeles North Central Animal Shelter, 3201 Lacy Street, Los Angeles, CA
Age, Size, Sex, Breed: Senior, Medium, Female, Domestic Short Hair
---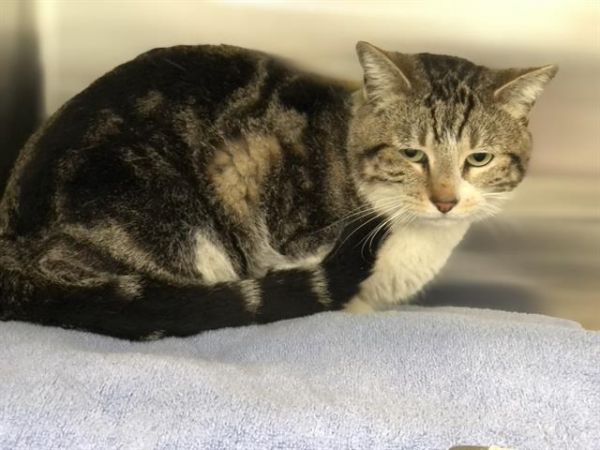 Name: KETO
Species: Cat
Location: City Of Los Angeles North Central Animal Shelter, 3201 Lacy Street, Los Angeles, CA
Age, Size, Sex, Breed: Young, Medium, Male, Domestic Short Hair
---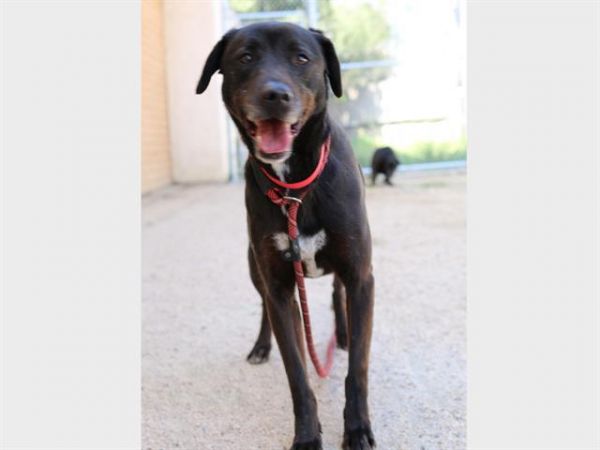 Name: MAXIMUS
Species: Dog
Location: City Of Los Angeles North Central Animal Shelter, 3201 Lacy Street, Los Angeles, CA
Age, Size, Sex, Breed: Adult, Large, Male, Mixed Breed
---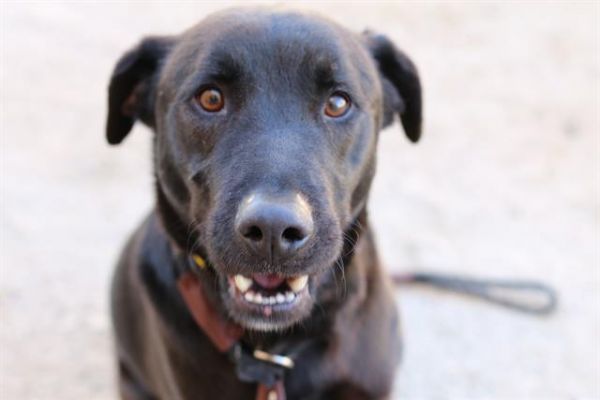 Name: BLACKIE
Species: Dog
Location: City Of Los Angeles North Central Animal Shelter, 3201 Lacy Street, Los Angeles, CA
Age, Size, Sex, Breed: Adult, Large, Male, Mixed Breed
---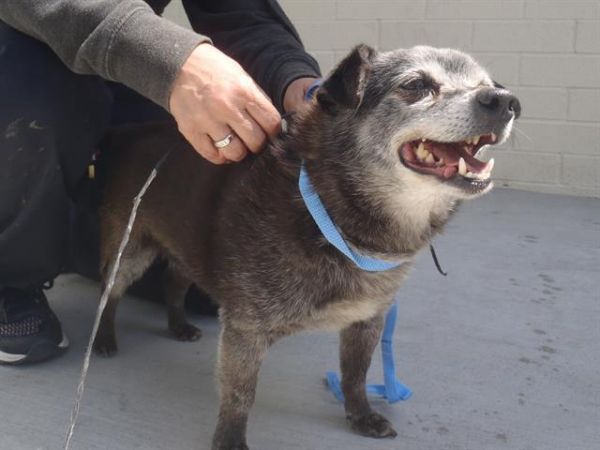 Name: MOJITO
Species: Dog
Location: City Of Los Angeles North Central Animal Shelter, 3201 Lacy Street, Los Angeles, CA
Age, Size, Sex, Breed: Adult, Medium, Male, Mixed Breed
---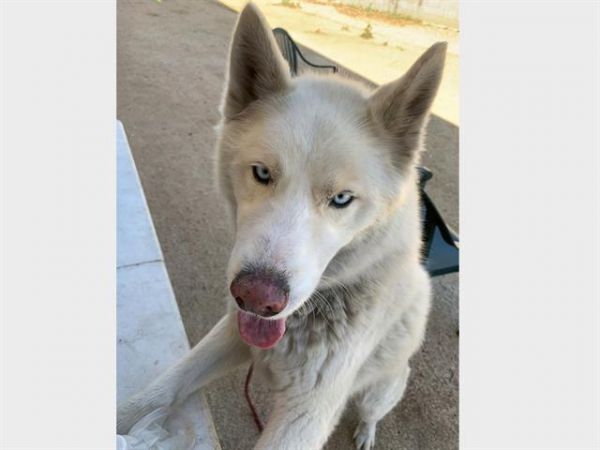 Name: LOBO
Species: Dog
Location: City Of Los Angeles North Central Animal Shelter, 3201 Lacy Street, Los Angeles, CA
Age, Size, Sex, Breed: Adult, Medium, Male, Mixed Breed
---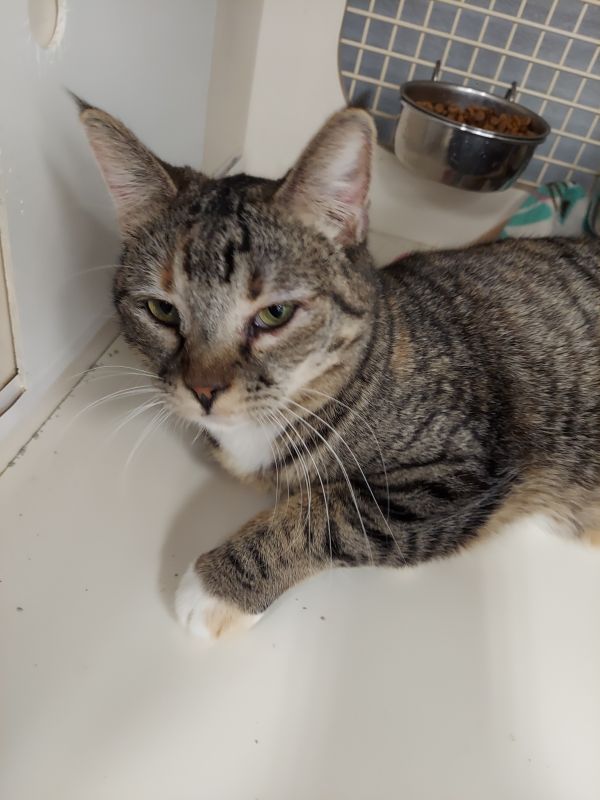 Name: Rolly Polly
Species: Cat
Location: Sweet Pawz And Meows Rescue, 530 S Lake Ave #859, Pasadena, CA
Age, Size, Sex, Breed: Adult, Medium, Female, Domestic Short Hair Tabby Mix
Good With: Dogs and cats
Description: "Rolly Polly is an affectionate, sweet, curious cat. Rolly is about 2.5 to 3 years. She has been in a…" Learn more
---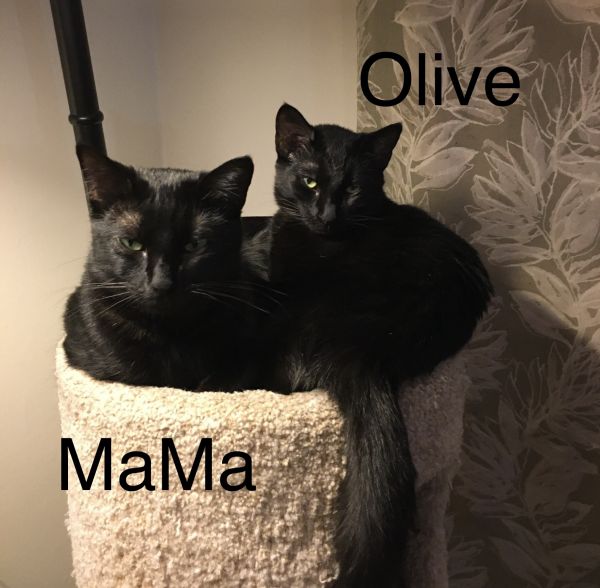 Name: MaMa & Olive
Species: Cat
Location: Sweet Pawz And Meows Rescue, 530 S Lake Ave #859, Pasadena, CA
Age, Size, Sex, Breed: Young, Small, Female, Domestic Short Hair
Good With: Dogs and cats
Description: "MaMa is approximately 13-14 months. She is a beautiful girl with silky, shiny fur. She is extremely affectionate and lovable…." Learn more
---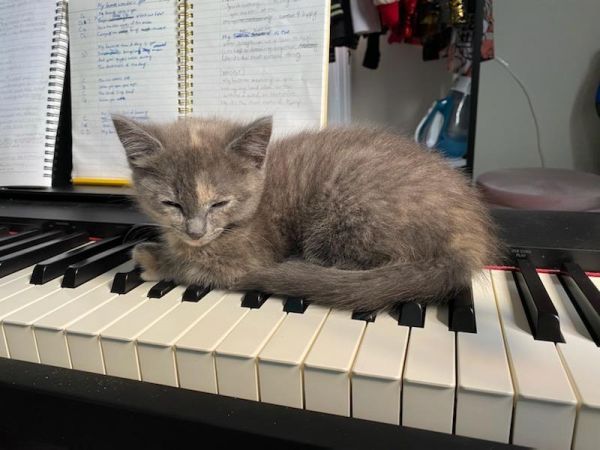 Name: Ino
Species: Cat
Location: Sweet Pawz And Meows Rescue, 530 S Lake Ave #859, Pasadena, CA
Age, Size, Sex, Breed: Baby, Medium, Female, Domestic Short Hair
Description: "Ino is an affectionate, sweet 12-14 weeks old rescued kitten. She is very playful and would make a great addition…" Learn more
---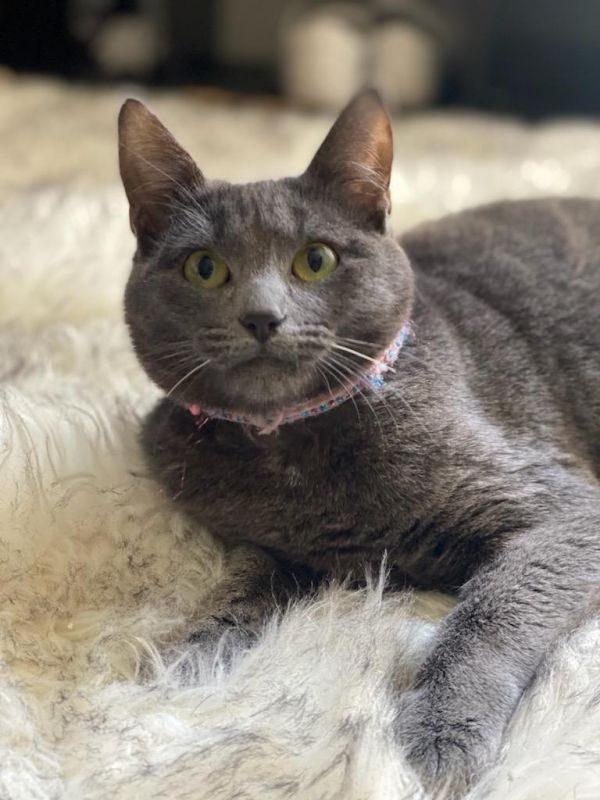 Name: Little gray
Species: Cat
Location: Sweet Pawz And Meows Rescue, 530 S Lake Ave #859, Pasadena, CA
Age, Size, Sex, Breed: Young, Medium, Female, Domestic Short Hair
Description: "Little gray is a beautiful, sweet 9 month old cat and would make a great addition to a forever home…." Learn more
---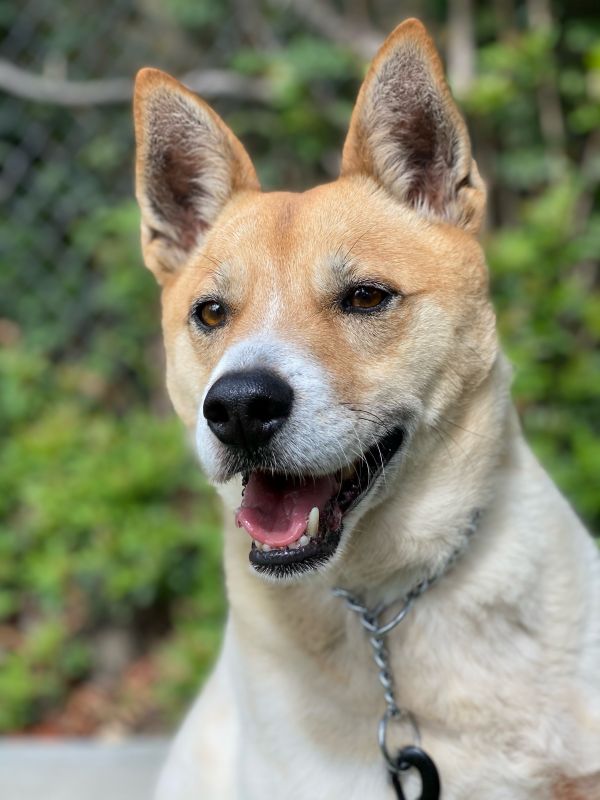 Name: Fig Newton
Species: Dog
Location: The Real Bark, Los Angeles, CA
Age, Size, Sex, Breed: Young, Medium, Male, Akita Shepherd Mix
Good With: Dogs
Description: "HANDSOME Fig Newton was found as a stray, with a leg injury. He is 5 years old and 50 lbs…." Learn more
---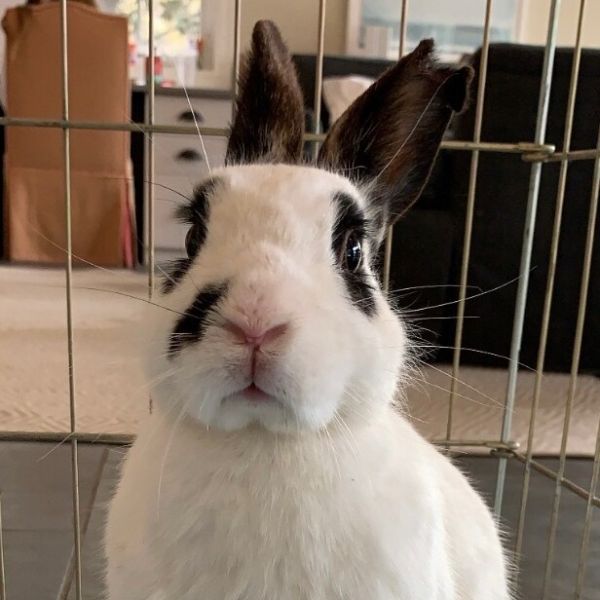 Name: Patrick
Species: Rabbit
Location: Bunny World Foundation, Los Angeles, CA
Age, Size, Sex, Breed: Young, Small, Male, Rhinelander
Description: "Late at night on Saint Patrick's day, a little bun we decided to call Patrick was rescued after being abandoned…" Learn more
---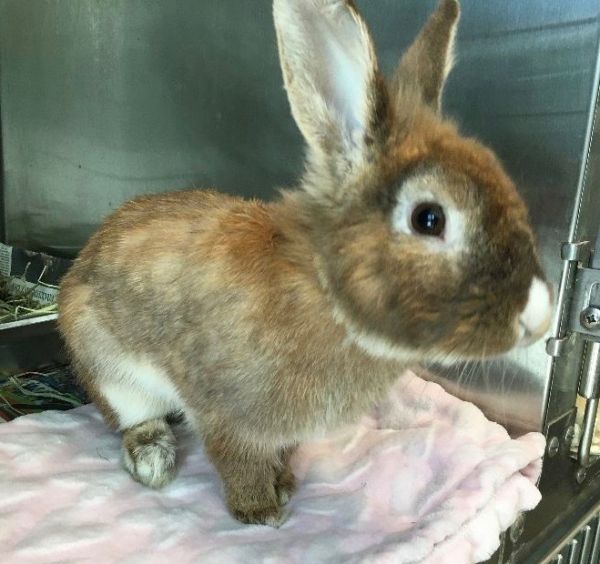 Name: Mario
Species: Rabbit
Location: Bunny World Foundation, Los Angeles, CA
Age, Size, Sex, Breed: Baby, Small, Male, Palomino
Description: "If you are interested in adopting Mario, please inquire here on Petfinder or contact us at [email protected] and we'll happily…" Learn more
---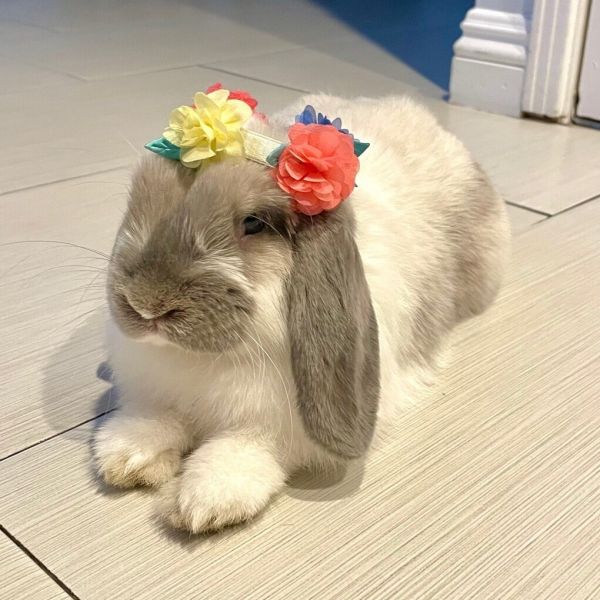 Name: Buddy
Species: Rabbit
Location: Bunny World Foundation, Los Angeles, CA
Age, Size, Sex, Breed: Baby, Small, Male, Holland Lop
Description: "Buddy's story isn't all that uncommon. Bought from a breeder by a parent who expected his young children to be…" Learn more
---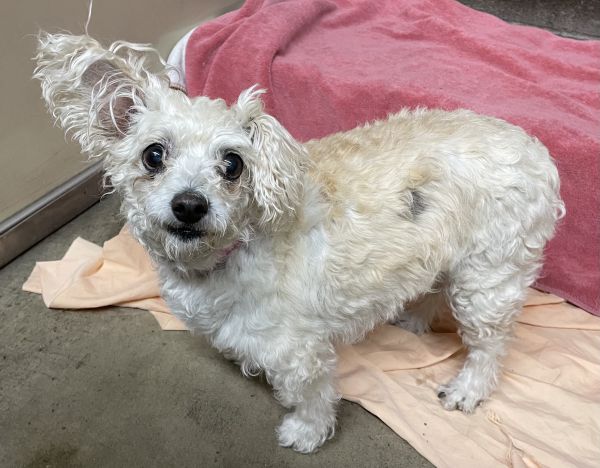 Name: Victoria
Species: Dog
Location: Perfect Pet Rescue, P.O. Box 24099, Los Angeles, CA
Age, Size, Sex, Breed: Senior, Small, Female, Poodle
Description: "Roll out the red carpet! Victoria has arrived! Having survived losing her family and landing in the shelter, this little…" Learn more
---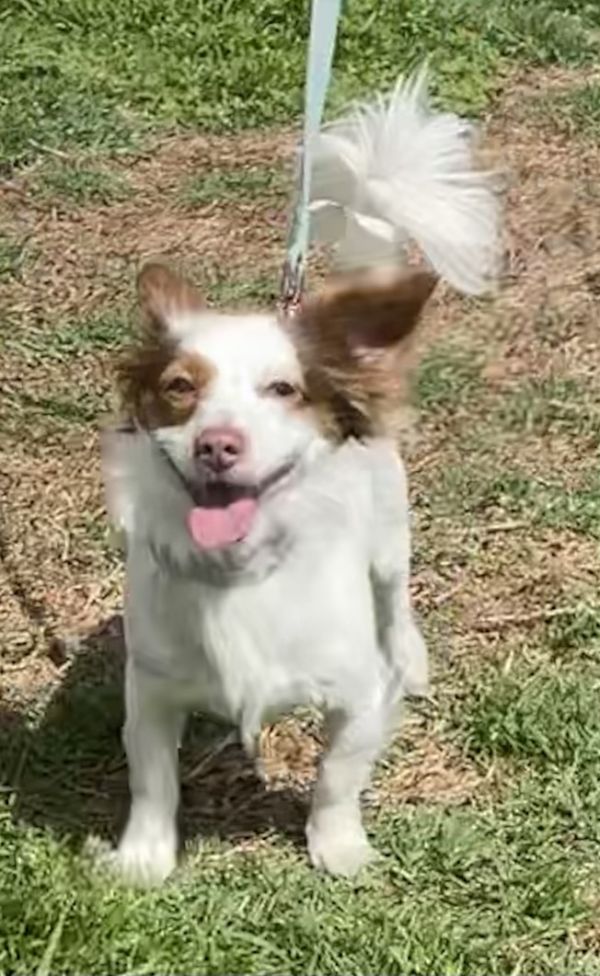 Name: Stitch
Species: Dog
Location: Perfect Pet Rescue, P.O. Box 24099, Los Angeles, CA
Age, Size, Sex, Breed: Baby, Small, Male, Papillon Spaniel Mix
Description: "Stitch is one of the cutest, most fun-loving little fellows we've had in a while. At just 11 months, he's…" Learn more
---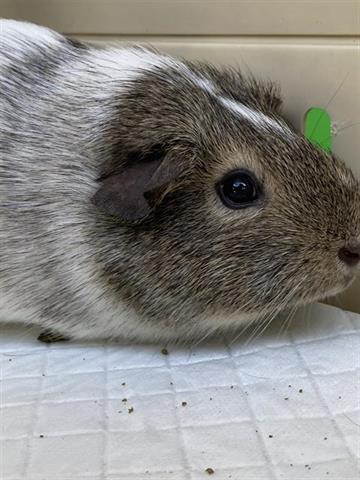 Name: ROCKY
Species: Guinea Pig
Location: Burbank Animal Shelter, 1150 N. Victory Place, Burbank, CA
Age, Size, Sex, Breed: Adult, Medium, Male, Guinea Pig
Description: "Rocky was surrendered to the shelter as his owner was not able to care for him any longer. He is…" Learn more
---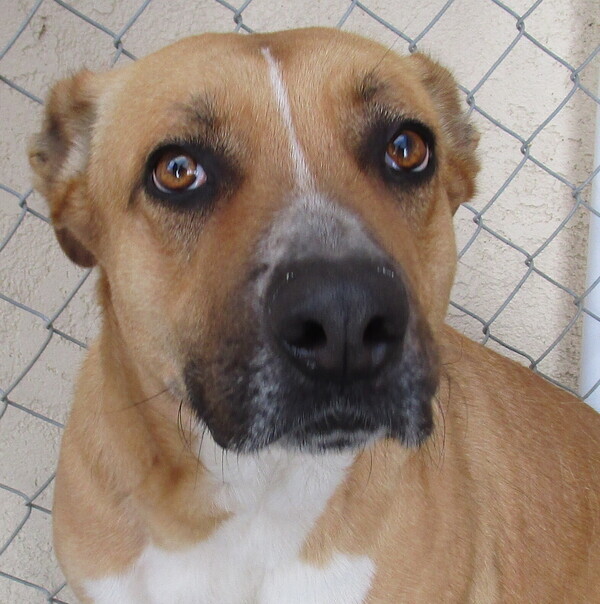 Name: Boba
Species: Dog
Location: San Gabriel Valley Humane Society, 851 E Grand Avenue, San Gabriel, CA
Age, Size, Sex, Breed: Adult, Large, Female, German Shepherd Dog Pit Bull Terrier Mix
Description: "Hello, my name is BOBA I'm a gorgeous girl who needs to be your one and only because I don't…" Learn more
---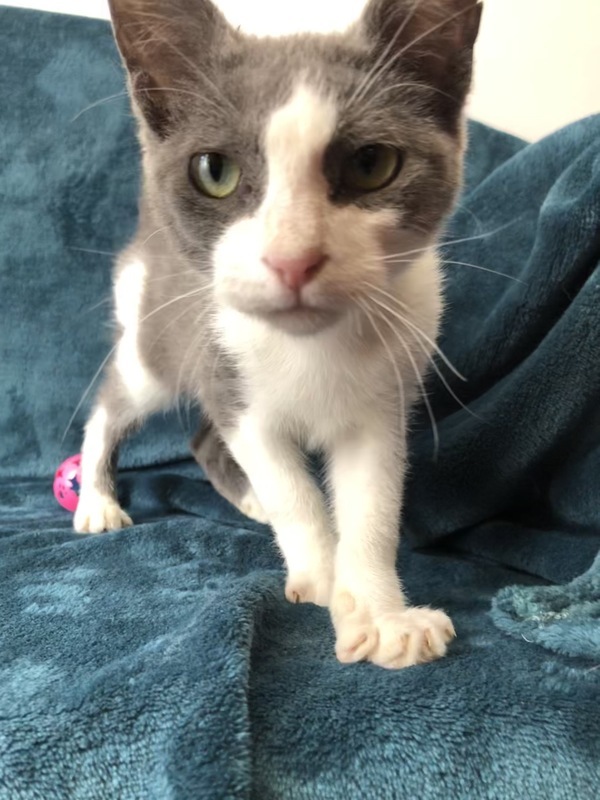 Name: Garth
Species: Cat
Location: San Gabriel Valley Humane Society, 851 E Grand Avenue, San Gabriel, CA
Age, Size, Sex, Breed: Baby, Medium, Male, Domestic Short Hair
Description: "Meet Garth! This sweet boy is a huge love bug and devotes his time to loving on his caretakers. He…" Learn more
---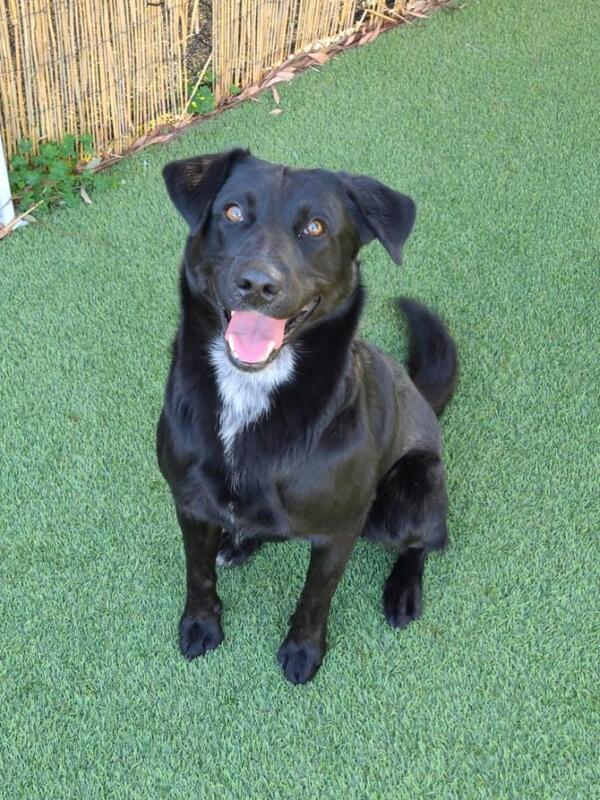 Name: Cyrax
Species: Dog
Location: San Gabriel Valley Humane Society, 851 E Grand Avenue, San Gabriel, CA
Age, Size, Sex, Breed: Adult, Large, Male, Labrador Retriever
Description: "I am very active and love going on long walks and playing with my favorite toy my ball, I will…" Learn more
---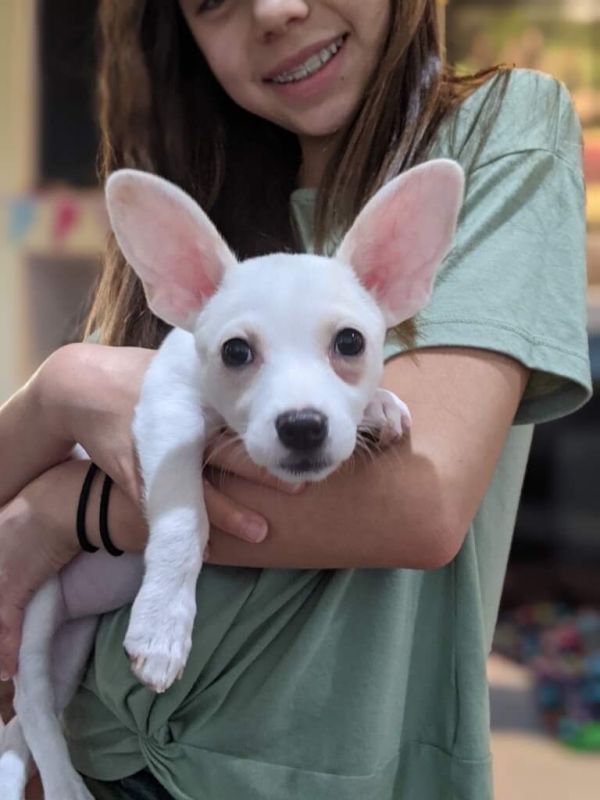 Name: Gidget
Species: Dog
Location: Dachshunds And Friends Rescue, Burbank, CA
Age, Size, Sex, Breed: Baby, Small, Female, Miniature Pinscher Chihuahua Mix
Good With: Kids and dogs
Description: "Hi, my name is Gidget and I am looking for my furever home!! I've had a rough start in life…" Learn more
---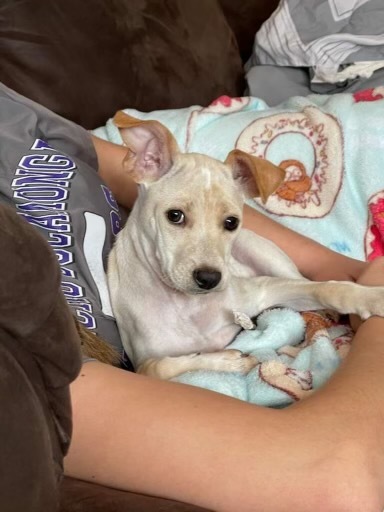 Name: Gizmo
Species: Dog
Location: Dachshunds And Friends Rescue, Burbank, CA
Age, Size, Sex, Breed: Baby, Small, Male, Miniature Pinscher Chihuahua Mix
Good With: Kids and dogs
Description: "Hi, my name is Gizmo and I am looking for my furever home!! My people also call me Gizz Boy…." Learn more
---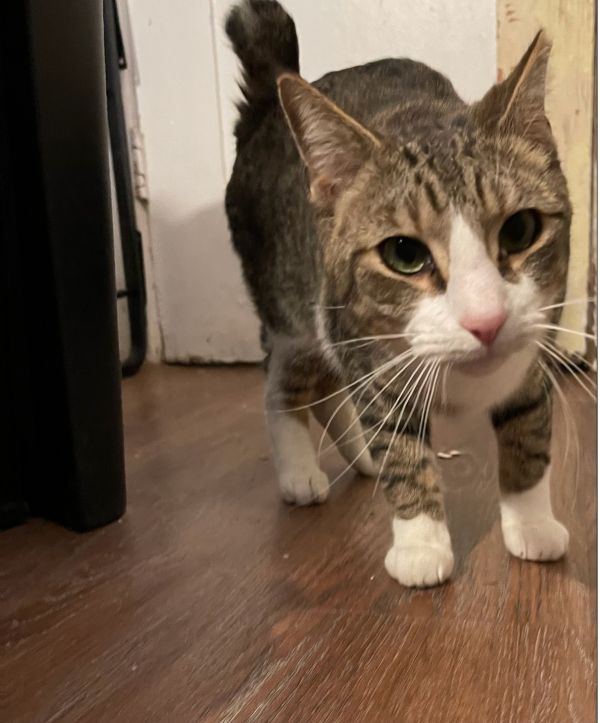 Name: Isabela
Species: Cat
Location: Bananas Little Rescue, Los Angeles, CA
Age, Size, Sex, Breed: Adult, Medium, Female, Tabby
Good With: Kids and cats
Description: "Little shy at first,, but Very friendly, sweet. SHe needs to be adopted with his boyfriend Bobcat" Learn more
---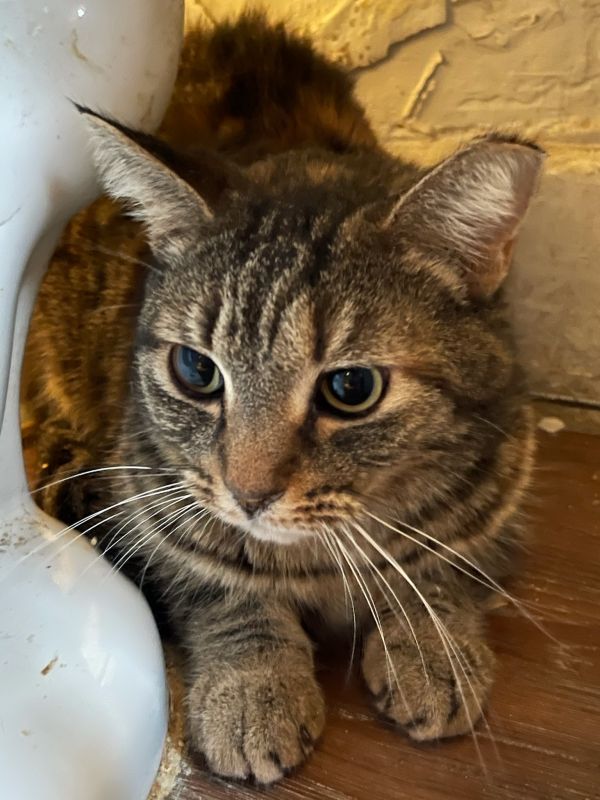 Name: Bobcat
Species: Cat
Location: Bananas Little Rescue, Los Angeles, CA
Age, Size, Sex, Breed: Adult, Medium, Male, Tabby
Good With: Kids, dogs and cats
Description: "Very friendly, sweet, outgoing. He needs to be adopted with his girlfriend Isabela" Learn more
---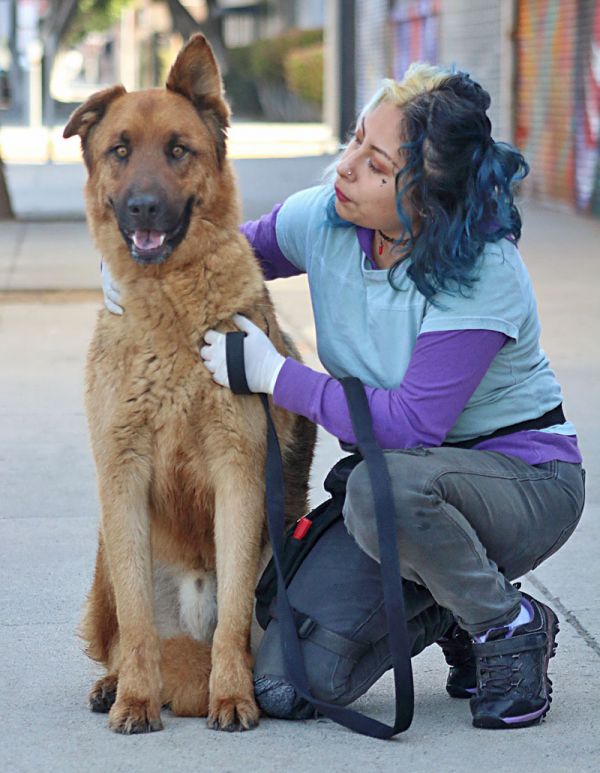 Name: *Chewbacca von Colbitz
Species: Dog
Location: Westside German Shepherd Rescue Of La, 3016 S. Hill street, Los Angeles, CA
Age, Size, Sex, Breed: Young, Large, Male, German Shepherd Dog
Description: "*Chewbacca von Colbitz is a stunning, larger sized 17 month old Shepherd mix. *Chewbacca von Colbitz is new to Westside…" Learn more
---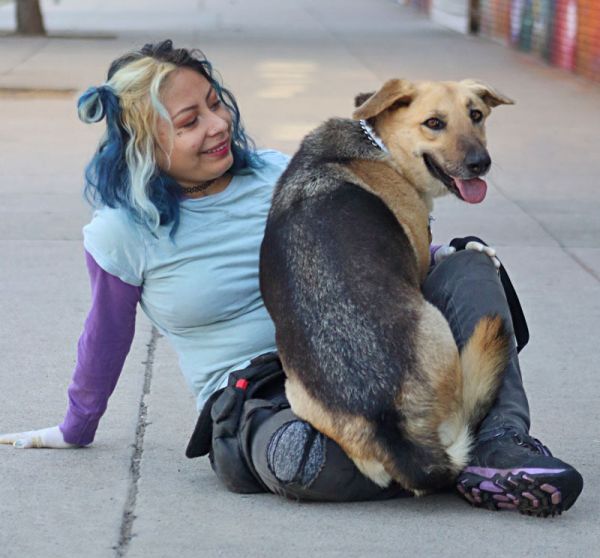 Name: *Savanna von Saal
Species: Dog
Location: Westside German Shepherd Rescue Of La, 3016 S. Hill street, Los Angeles, CA
Age, Size, Sex, Breed: Young, Large, Female, German Shepherd Dog
Description: "*Savanna von Saal is a beautiful 2-3 year old Shepherd mix. *Savanna von Saal is new to Westside and we…" Learn more
---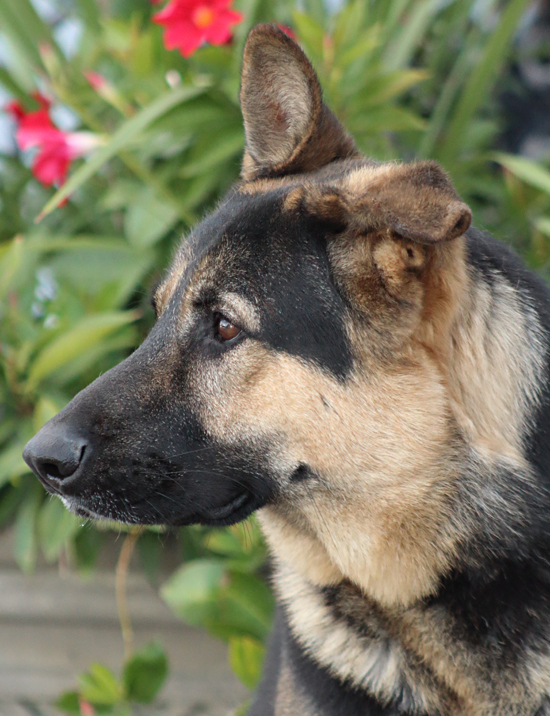 Name: * Roman von Ralingen
Species: Dog
Location: Westside German Shepherd Rescue Of La, 3016 S. Hill street, Los Angeles, CA
Age, Size, Sex, Breed: Young, Large, Male, German Shepherd Dog
Description: "* Roman von Ralingen is a delightful 11-12 month old German Shepherd. * Roman von Ralingen is new to Westside…" Learn more
---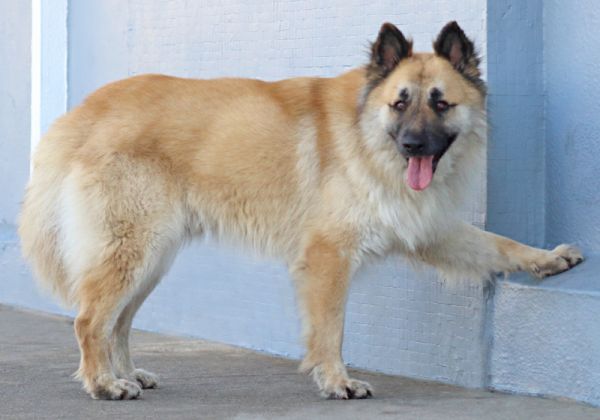 Name: *Maximus von Masburg
Species: Dog
Location: Westside German Shepherd Rescue Of La, 3016 S. Hill street, Los Angeles, CA
Age, Size, Sex, Breed: Young, Large, Male, German Shepherd Dog
Description: "*Maximus von Masburg is a beautiful 3 year old Shepherd mix. Maximus and Zimba are very attached and would like…" Learn more
---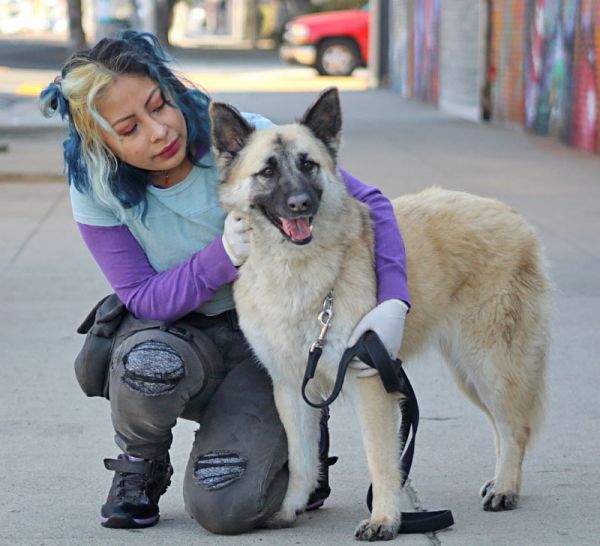 Name: Zimba von Zimmern
Species: Dog
Location: Westside German Shepherd Rescue Of La, 3016 S. Hill street, Los Angeles, CA
Age, Size, Sex, Breed: Young, Large, Female, German Shepherd Dog
Good With: Kids and dogs
Description: "Zimba von Zimmern is a gorgeous 3 year old German Shepherd. She'll meet you a little bit shy at first…" Learn more
---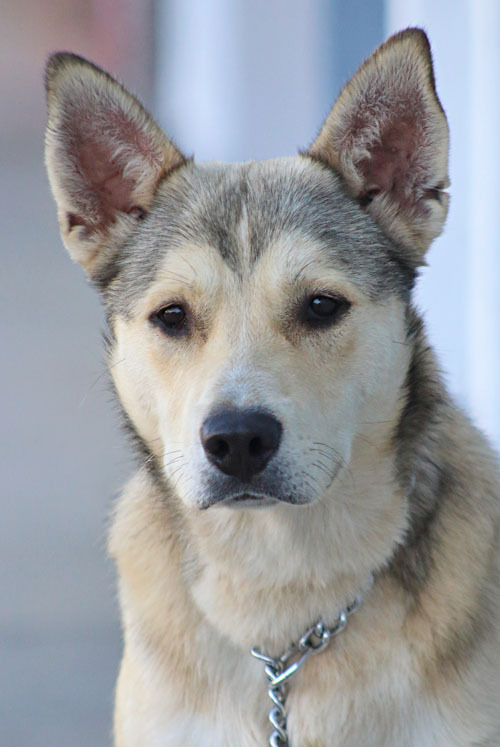 Name: * Scooter von Schalkau
Species: Dog
Location: Westside German Shepherd Rescue Of La, 3016 S. Hill street, Los Angeles, CA
Age, Size, Sex, Breed: Young, Large, Male, German Shepherd Dog Husky Mix
Description: "*Scooter von Schalkau is an incredibly sweet 6-7 month old Husky/Shepherd/? mix.*Scooter von Schalkau is new to Westside and we…" Learn more
---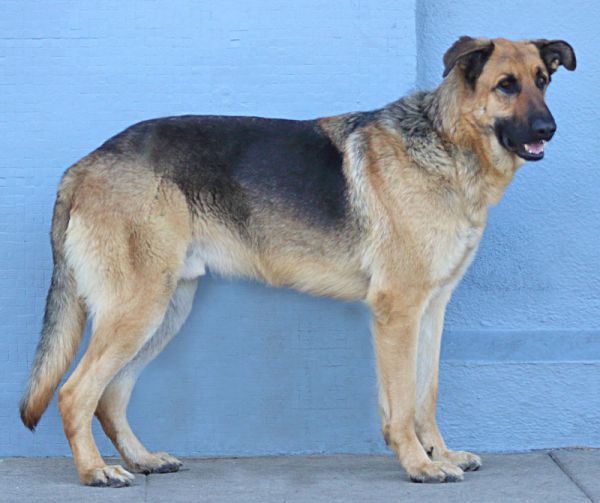 Name: Zeus von Zeesen
Species: Dog
Location: Westside German Shepherd Rescue Of La, 3016 S. Hill street, Los Angeles, CA
Age, Size, Sex, Breed: Young, Extra Large, Male, German Shepherd Dog
Good With: Dogs
Description: "Zeus von Zeesen is a gorgeous, XL 2 year-old German Shepherd. Meet the King of Westside! Zeus is a very…" Learn more
---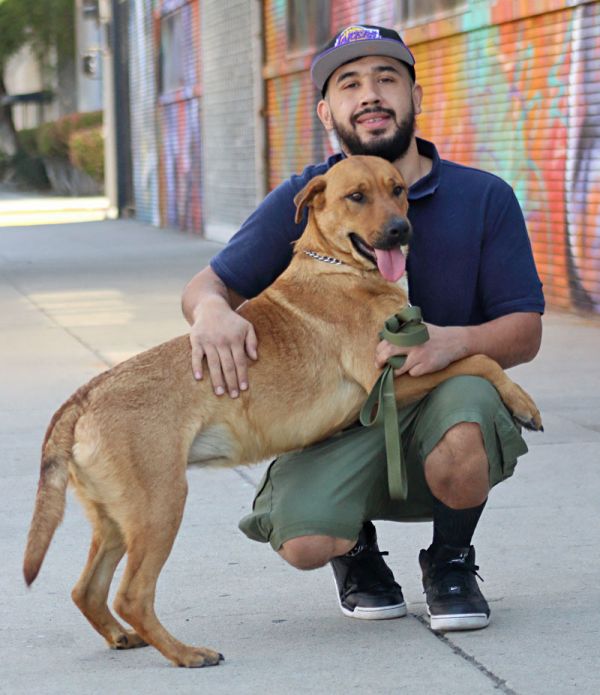 Name: *Hailey von Hausach
Species: Dog
Location: Westside German Shepherd Rescue Of La, 3016 S. Hill street, Los Angeles, CA
Age, Size, Sex, Breed: Young, Large, Female, German Shepherd Dog Labrador Retriever Mix
Description: "*Hailey von Hausach is a beautiful 12 month old Lab mix. *Hailey von Hausach is new to Westside and we…" Learn more
---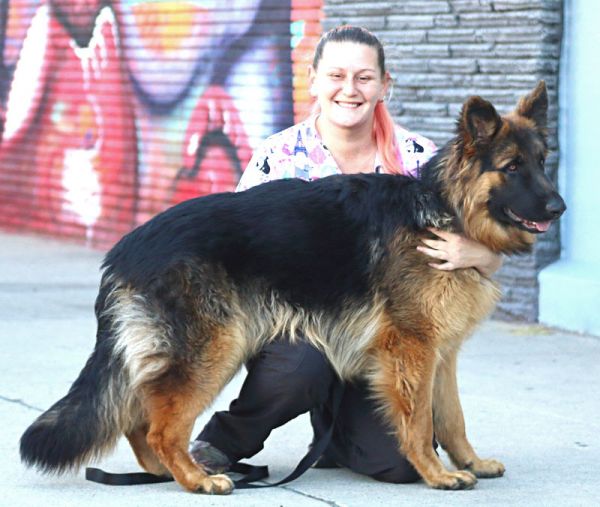 Name: * Nova von Nohen
Species: Dog
Location: Westside German Shepherd Rescue Of La, 3016 S. Hill street, Los Angeles, CA
Age, Size, Sex, Breed: Young, Large, Female, German Shepherd Dog
Description: "* Nova von Nohen is a stunning 10 month old long haired German Shepherd. * Nova von Nohen is new…" Learn more
---