Do you want to add to your family and give back to the Lake Forest community at the same time? Maybe it's finally time to adopt a pet! Amid the ongoing coronavirus pandemic, many facilities in Lake Forest and environs are still working to find forever homes for dozens of cats, dogs and other adorable critters coming through.
Across California, there are thousands of dogs, cats and other animals of all ages and sizes without a home — and many are located not too far from you. For those looking to adopt, a great place to begin the search for a lovable new fur child is at a local facility. If you aren't sure if you have time to take care of a pet year round, many shelters also offer opportunities to foster pets until they are placed in permanent homes.
If you need some help in your search, Patch and Petfinder have you covered. We put together a list each week of all the pets recently put up for adoption in your area. If you're a dog person, you might like Stewie LOU NEEDS A FOSTER, an American Staffordshire Terrier up for adoption. Or if cats are more your thing, there are several great cats available, too. Click on any listing for more information, or to start the adoption process.
Editor's note: This list was automatically generated using data compiled by Petfinder. Please report any errors or other feedback to [email protected]
Name: Stewie LOU NEEDS A FOSTER
Species: Dog
Location: The Little Red Dog, Lake Forest, CA
Age, Size, Sex, Breed: Adult, Large, Male, American Staffordshire Terrier
---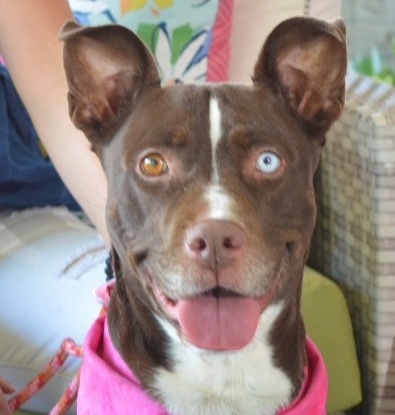 Name: China Cat Sunflower COURTESY POST
Species: Dog
Location: The Little Red Dog, Lake Forest, CA
Age, Size, Sex, Breed: Adult, Medium, Female, American Staffordshire Terrier Husky Mix
Description: "**China Cat Sunflower is available through HIT Living Foundation. If you are interested in her, please fill out an adoption…" Learn more
---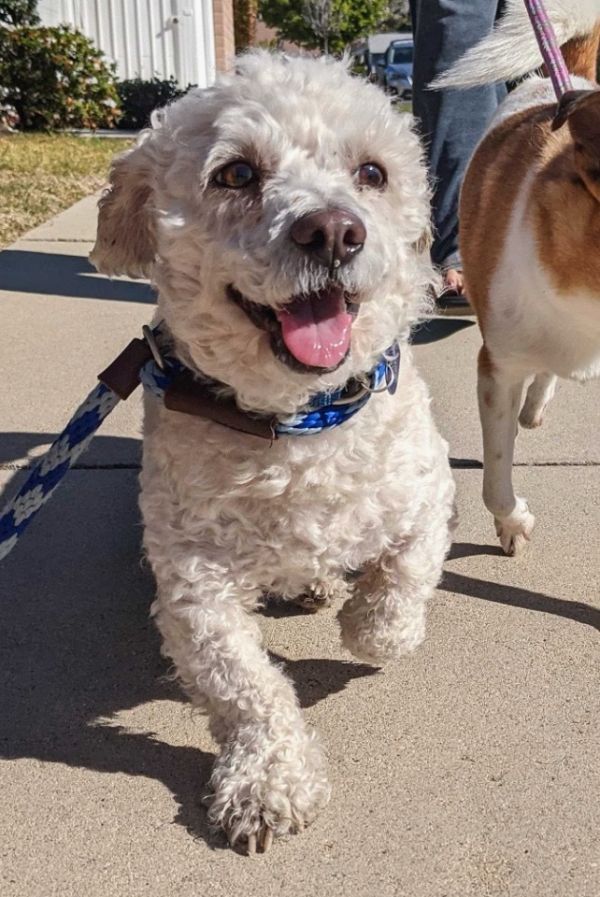 Name: Oscar COURTESY POST
Species: Dog
Location: The Little Red Dog, Lake Forest, CA
Age, Size, Sex, Breed: Adult, Small, Male, Maltese Poodle Mix
Description: "**Oscar is available through HIT Living Foundation. If you are interested in Oscar, please fill out an adoption application through…" Learn more
---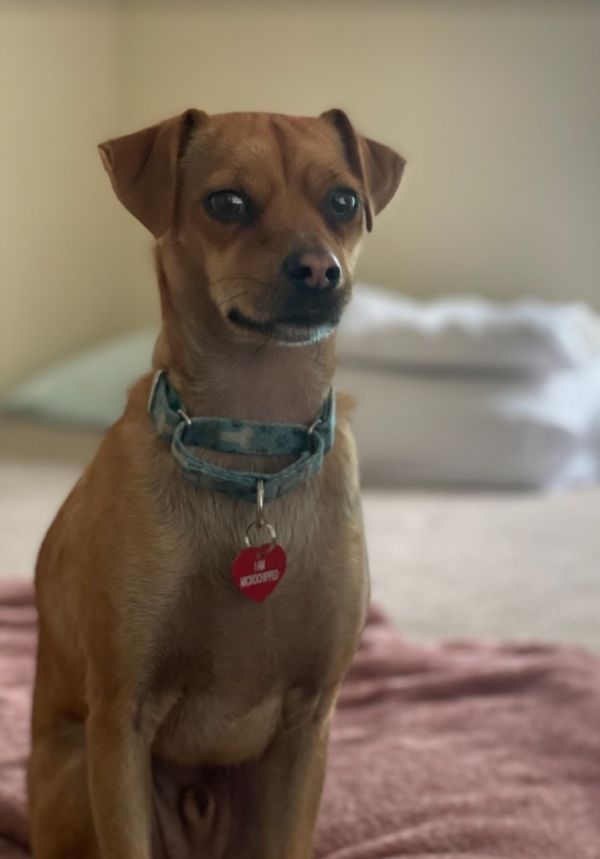 Name: Roo COURTESY POST
Species: Dog
Location: The Little Red Dog, Lake Forest, CA
Age, Size, Sex, Breed: Adult, Small, Male, Chihuahua Pug Mix
Description: "**Roo is available through HIT Living Foundation. If you are interested in Roo, please fill out an adoption application through…" Learn more
---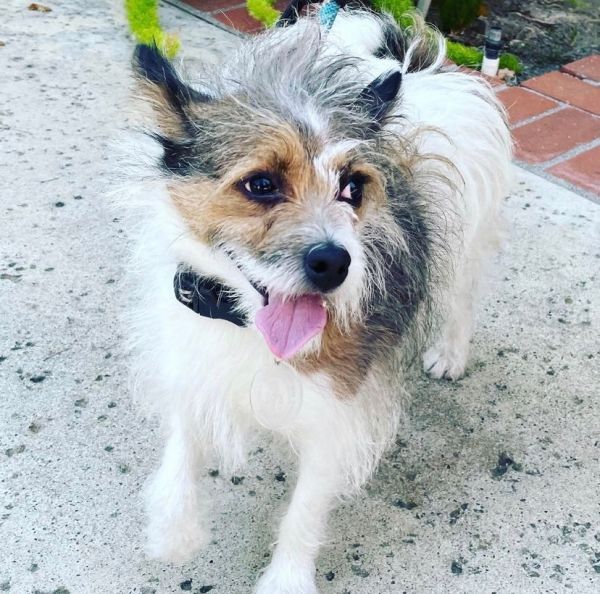 Name: Ziggy COURTEST POST
Species: Dog
Location: The Little Red Dog, Lake Forest, CA
Age, Size, Sex, Breed: Adult, Small, Male, Cairn Terrier Terrier Mix
Description: "**Ziggy is available through HIT Living Foundation. If you are interested in Ziggy, please fill out an adoption application through…" Learn more
---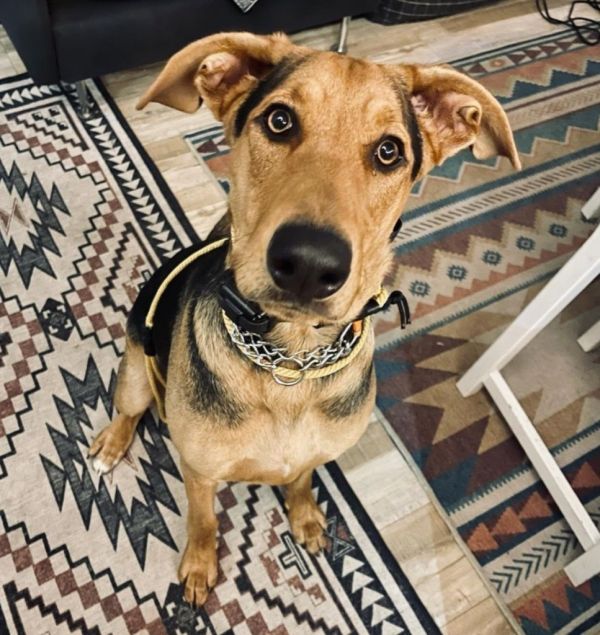 Name: Carlisle COURTESY POST
Species: Dog
Location: The Little Red Dog, Lake Forest, CA
Age, Size, Sex, Breed: Young, Large, Male, Shepherd Doberman Pinscher Mix
Description: "**Carlisle is available through HIT Living Foundation. If you are interested in Carlisle, please fill out an adoption application through…" Learn more
---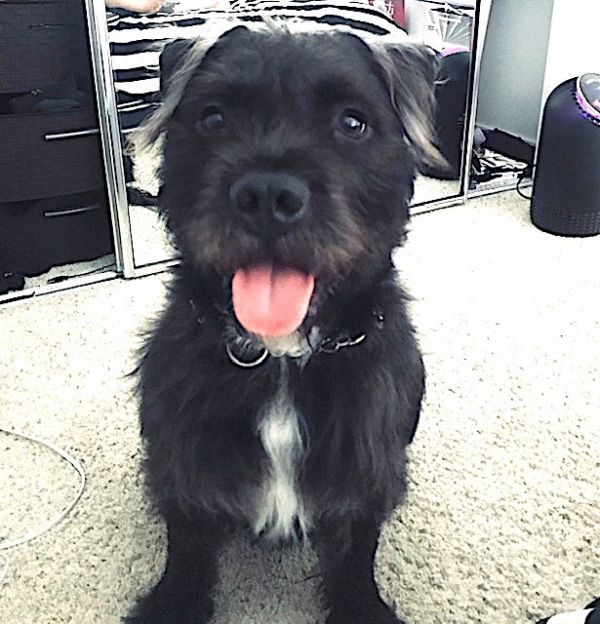 Name: Leon COURTESY POST
Species: Dog
Location: The Little Red Dog, Lake Forest, CA
Age, Size, Sex, Breed: Young, Medium, Male, Airedale Terrier
Description: "**Leon is available through HIT Living Foundation. If you are interested in Leon, please fill out an adoption application through…" Learn more
---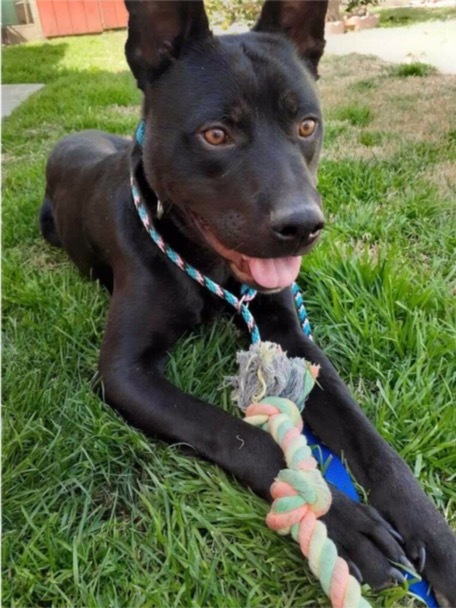 Name: Major COURTESY POST
Species: Dog
Location: The Little Red Dog, Lake Forest, CA
Age, Size, Sex, Breed: Young, Medium, Male, Labrador Retriever American Staffordshire Terrier Mix
Description: "**Major is available through HIT Living Foundation. If you are interested in Major, please fill out an adoption application through…" Learn more
---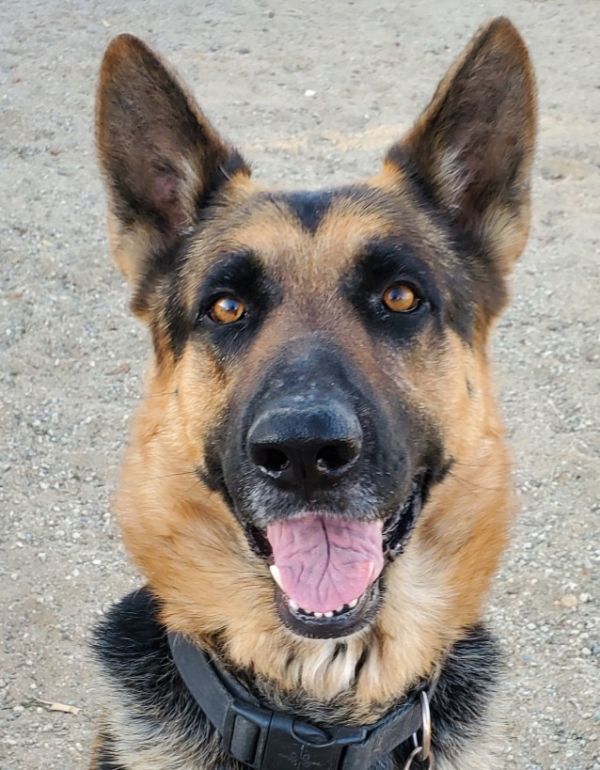 Name: Angus Lee
Species: Dog
Location: The Little Red Dog, Lake Forest, CA
Age, Size, Sex, Breed: Adult, Large, Male, German Shepherd Dog
---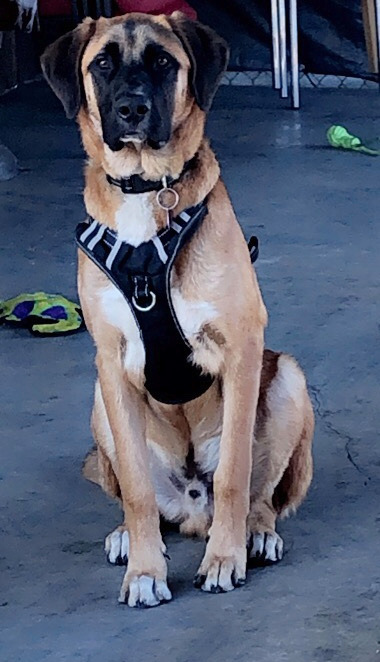 Name: Kobe COURTESY POST
Species: Dog
Location: The Little Red Dog, Lake Forest, CA
Age, Size, Sex, Breed: Young, Large, Male, Mastiff Shepherd Mix
---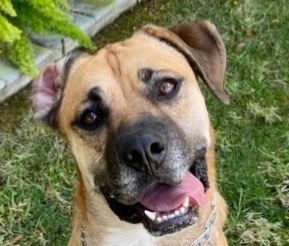 Name: Moose (Roman)
Species: Dog
Location: The Little Red Dog, Lake Forest, CA
Age, Size, Sex, Breed: Young, Large, Male, Boxer Shepherd Mix
Description: "Moose is big, active, and needs structure. He is 75 lbs, a year old, and needs socialization and training. He…" Learn more
---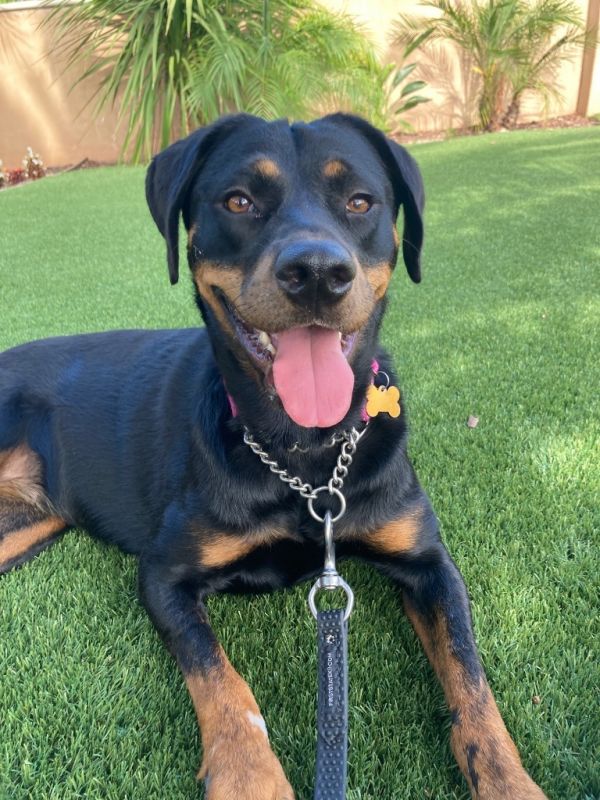 Name: Duchess COURTESY POST
Species: Dog
Location: The Little Red Dog, Lake Forest, CA
Age, Size, Sex, Breed: Adult, Large, Female, Rottweiler
Description: "**Duchess is available through HIT Living Foundation. If you are interested in Duchess, please fill out an adoption application through…" Learn more
---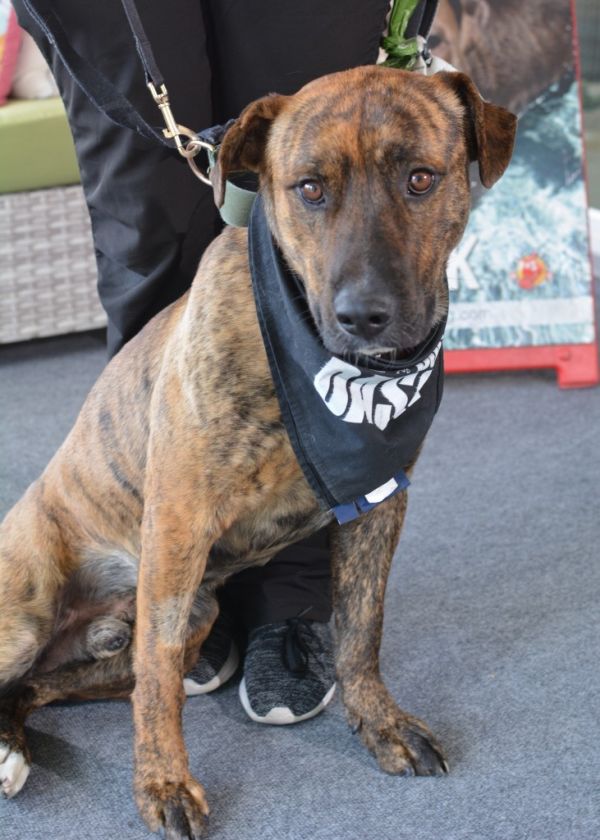 Name: Spencer Lee NEEDS A FOSTER
Species: Dog
Location: The Little Red Dog, Lake Forest, CA
Age, Size, Sex, Breed: Adult, Large, Male, American Staffordshire Terrier
---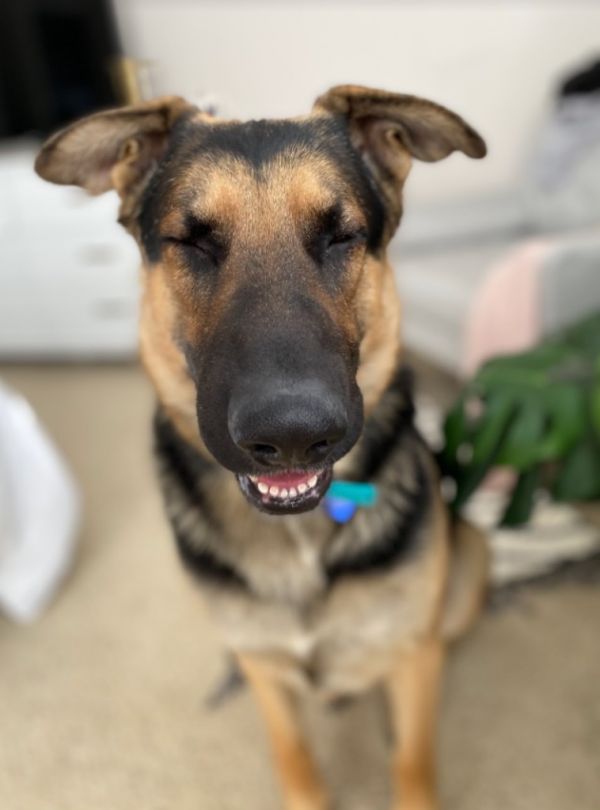 Name: Phineus COURTESY POST
Species: Dog
Location: The Little Red Dog, Lake Forest, CA
Age, Size, Sex, Breed: Adult, Large, Male, German Shepherd Dog
Description: "**Phineus is available through HIT Living Foundation. If you are interested in Phineus, please fill out an adoption application through…" Learn more
---
Name: Nadia COURTESY POST
Species: Dog
Location: The Little Red Dog, Lake Forest, CA
Age, Size, Sex, Breed: Adult, Medium, Female, Shepherd
Description: "**Nadia is available through HIT Living Foundation. If you are interested in Nadia, please fill out an adoption application through…" Learn more
---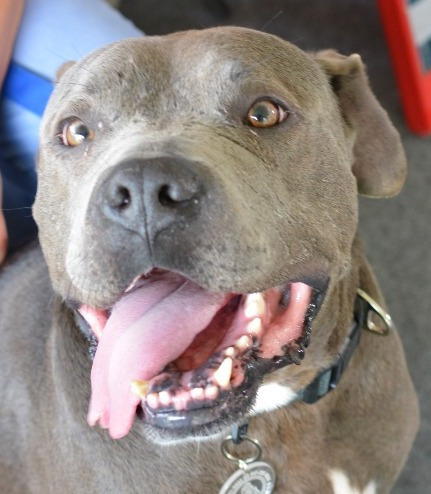 Name: Atticus COURTESY POST
Species: Dog
Location: The Little Red Dog, Lake Forest, CA
Age, Size, Sex, Breed: Senior, Large, Male, American Staffordshire Terrier
Description: "**Atticus is available through HIT Living Foundation. If you are interested in Atticus, please fill out an adoption application through…" Learn more
---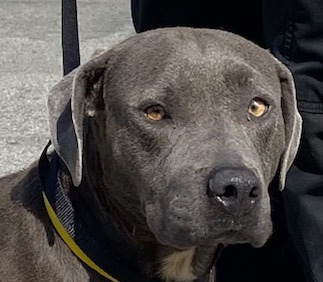 Name: Aiko
Species: Dog
Location: The Little Red Dog, Lake Forest, CA
Age, Size, Sex, Breed: Adult, Medium, Female, American Staffordshire Terrier Labrador Retriever Mix
---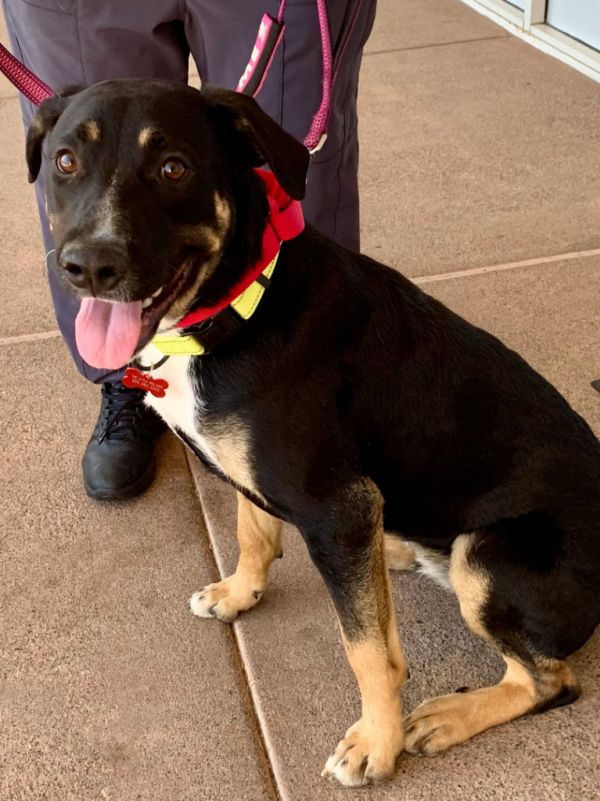 Name: Liberty Bell NEEDS A FOSTER
Species: Dog
Location: The Little Red Dog, Lake Forest, CA
Age, Size, Sex, Breed: Young, Medium, Female, Chesapeake Bay Retriever Shepherd Mix
Description: "Liberty is an active, sweet girl who loves to run and play and is good with dogs" Learn more
---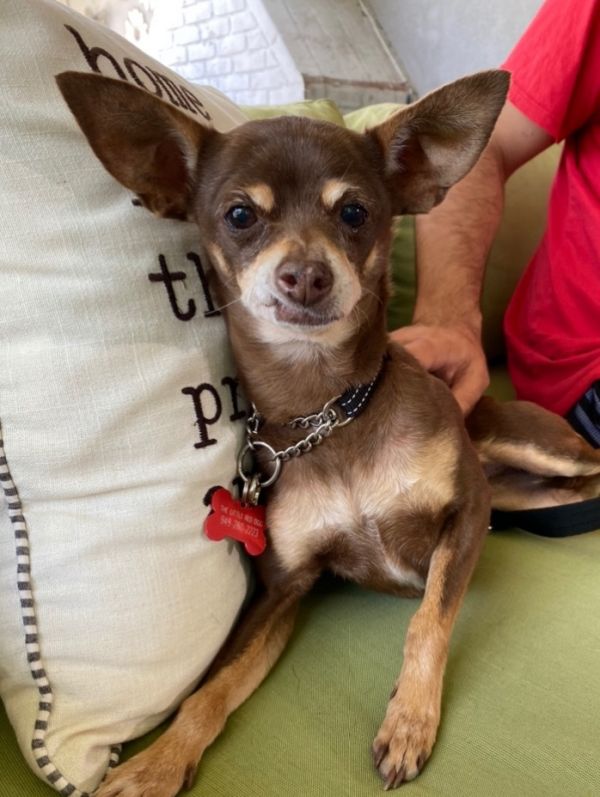 Name: Penny Stock NEEDS A FOSTER
Species: Dog
Location: The Little Red Dog, Lake Forest, CA
Age, Size, Sex, Breed: Senior, Small, Female, Chihuahua Miniature Pinscher Mix
---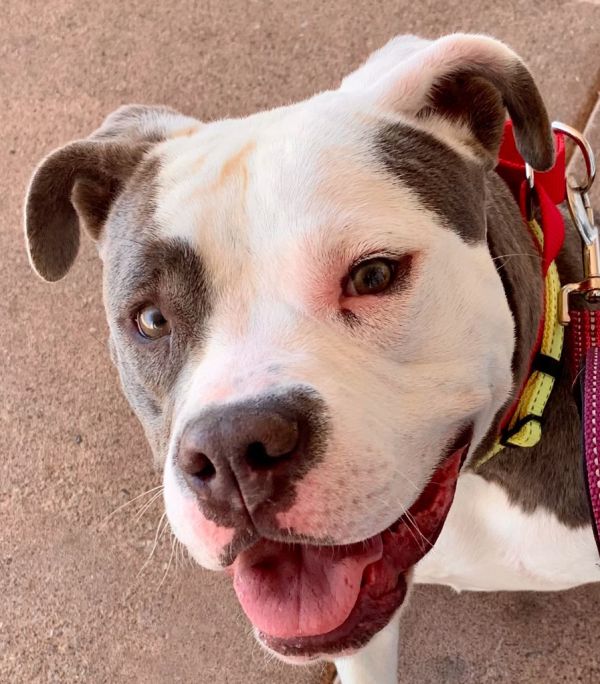 Name: Dakota Lee NEEDS A FOSTER
Species: Dog
Location: The Little Red Dog, Lake Forest, CA
Age, Size, Sex, Breed: Young, Medium, Female, American Staffordshire Terrier
Description: "Dakota is an active, sweet girl who loves to run and play and is good with dogs" Learn more
---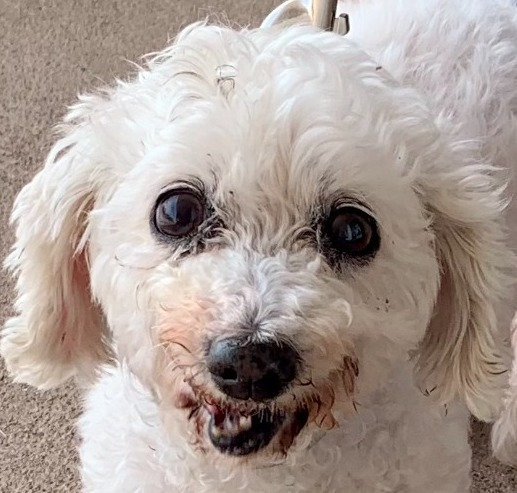 Name: Suzie Q (Zumela) NEEDS A FOSTER
Species: Dog
Location: The Little Red Dog, Lake Forest, CA
Age, Size, Sex, Breed: Senior, Small, Female, Poodle Maltese Mix
Description: "Suzie Q is a 14 year old Maltipoo that weighs 11 pounds. Suzie Q is perfect for anyone looking for…" Learn more
---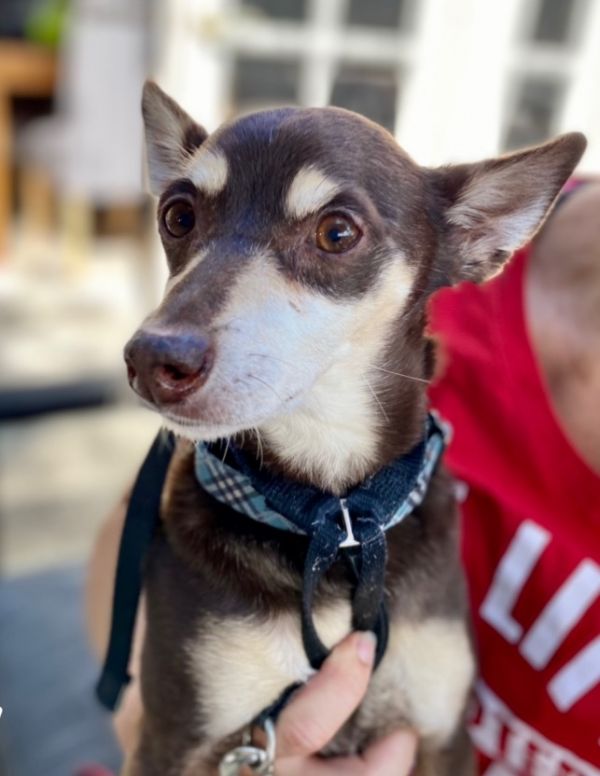 Name: Papa NEEDS A FOSTER
Species: Dog
Location: The Little Red Dog, Lake Forest, CA
Age, Size, Sex, Breed: Adult, Small, Male, Chihuahua Miniature Pinscher Mix
Description: "Papa is a sweet boy, good with kids, cats, and dogs." Learn more
---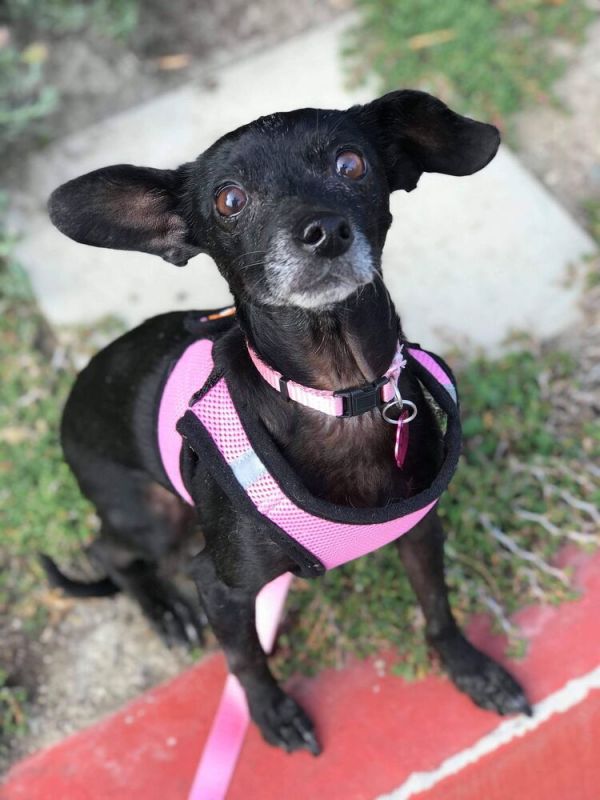 Name: Aria
Species: Dog
Location: Leashes Of Love Rescue Inc, Mission Viejo, CA
Age, Size, Sex, Breed: Senior, Small, Female, Chihuahua
Good With: Dogs
Description: "Everyone welcome Aria!! Aria is a 9-year-old female Chihuahua mix that was rescued from drainage pipes in known dumping grounds…" Learn more
---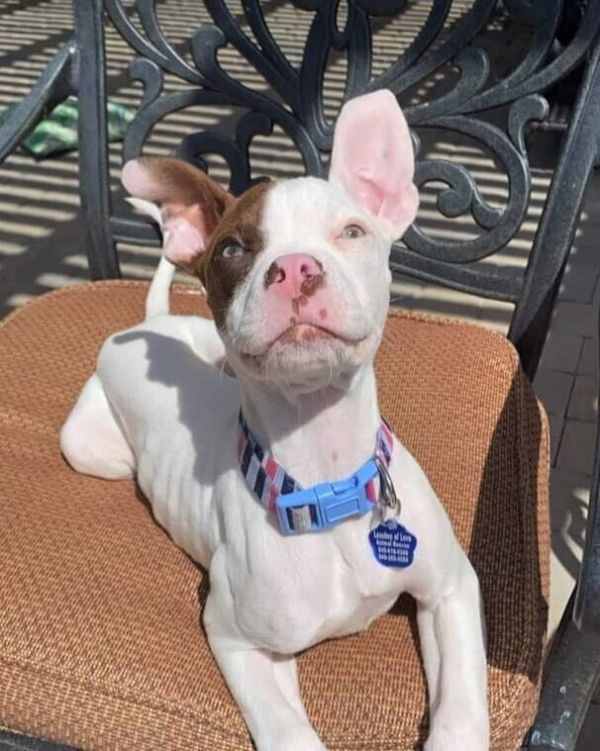 Name: Dag
Species: Dog
Location: Leashes Of Love Rescue Inc, Mission Viejo, CA
Age, Size, Sex, Breed: Baby, Large, Male, Boxer Pit Bull Terrier Mix
Good With: Dogs
Description: "Everyone welcome Dag! Dag is a 4.5-month-old male Boxer Mix who was rescued out of Mexico. Dag is a very…" Learn more
---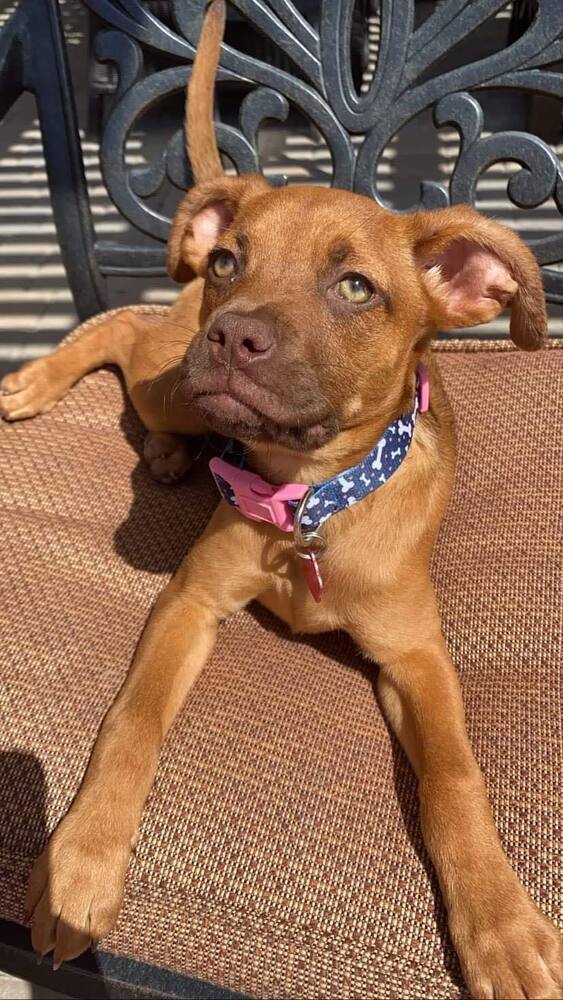 Name: Eira
Species: Dog
Location: Leashes Of Love Rescue Inc, Mission Viejo, CA
Age, Size, Sex, Breed: Baby, Large, Female, Boxer
Good With: Dogs
Description: "Everyone welcome Eira! Eira is a 4.5-month-old female Boxer Mix who was rescued out of Mexico. Eira is a very…" Learn more
---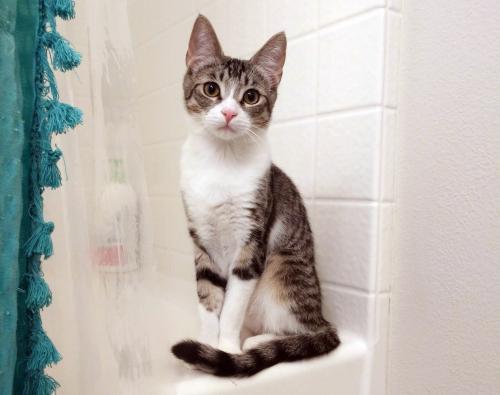 Name: Lola
Species: Cat
Location: Compassionate Animal Rescue For Medical Aid, Mission Viejo, CA
Age, Size, Sex, Breed: Young, Small, Female, Domestic Short Hair
Good With: Cats
Description: "I am currently available for adoption at the Mission Viejo Petco. If you're interested in adopting me, fill out an…" Learn more
---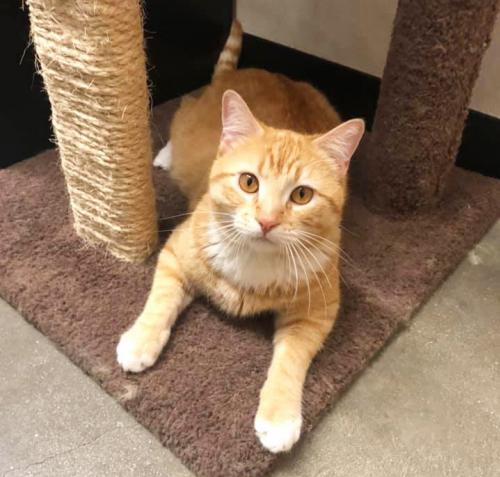 Name: Tullan
Species: Cat
Location: Compassionate Animal Rescue For Medical Aid, Mission Viejo, CA
Age, Size, Sex, Breed: Young, Small, Male, Domestic Short Hair
Good With: Kids and cats
Description: "I am currently available for adoption at the Rancho Santa Margarita Petsmart. If you're interested in adopting me, fill out…" Learn more
---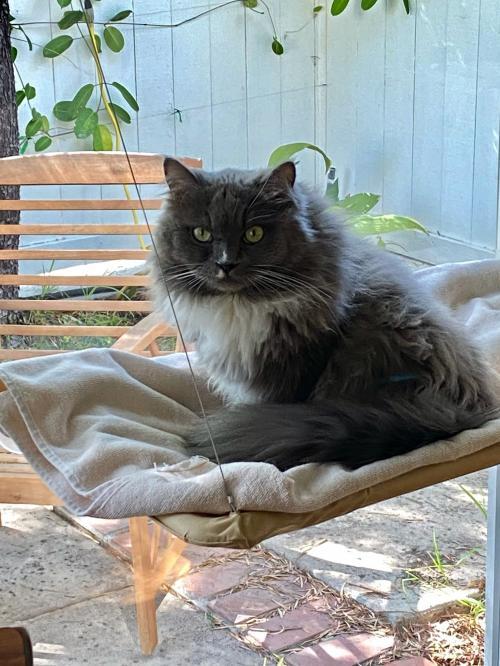 Name: Lunar
Species: Cat
Location: Compassionate Animal Rescue For Medical Aid, Mission Viejo, CA
Age, Size, Sex, Breed: Adult, Small, Male, Domestic Medium Hair
Good With: Kids
Description: "I am currently available for adoption at the Rancho Santa Margarita Petsmart. If you're interested in adopting me, fill out…" Learn more
---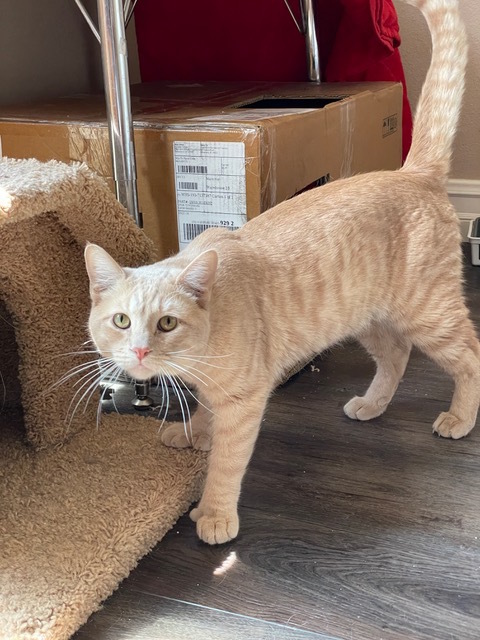 Name: Toe-Bee
Species: Cat
Location: Compassionate Animal Rescue For Medical Aid, Mission Viejo, CA
Age, Size, Sex, Breed: Adult, Small, Male, Domestic Short Hair
Good With: Kids and cats
Description: "I am currently available for adoption at the Irvine Petco. If you're interested in adopting me, fill out an application…" Learn more
---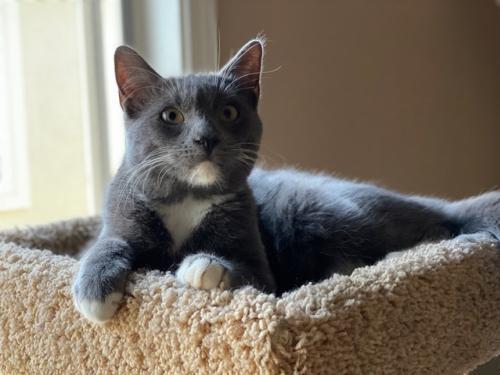 Name: Leon
Species: Cat
Location: Compassionate Animal Rescue For Medical Aid, Mission Viejo, CA
Age, Size, Sex, Breed: Adult, Small, Male, Domestic Short Hair
Good With: Kids and cats
Description: "I am currently available for adoption at the Irvine Petco. If you're interested in adopting me, fill out an application…" Learn more
---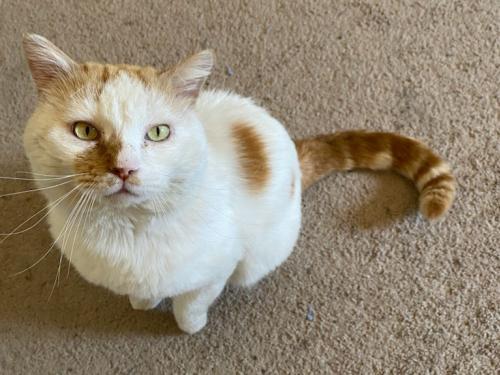 Name: Dwayne
Species: Cat
Location: Compassionate Animal Rescue For Medical Aid, Mission Viejo, CA
Age, Size, Sex, Breed: Adult, Small, Male, Domestic Short Hair
Good With: Kids, dogs and cats
Description: "I am currently available for adoption at the Irvine Petco. If you're interested in adopting me, fill out an application…" Learn more
---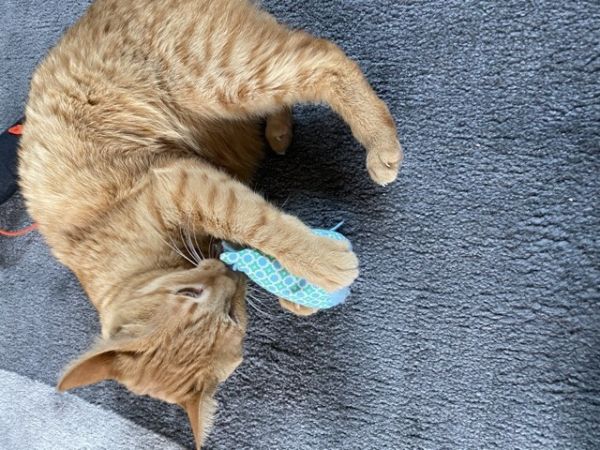 Name: Rosie
Species: Cat
Location: Southern Counties Rescue Inc, Mission Viejo, CA
Age, Size, Sex, Breed: Adult, Medium, Female, Tabby
Good With: Cats
Description: "Rosie is a sweet cat who lost her mom in January. Rosie is around 5, almost blind but does very…" Learn more
---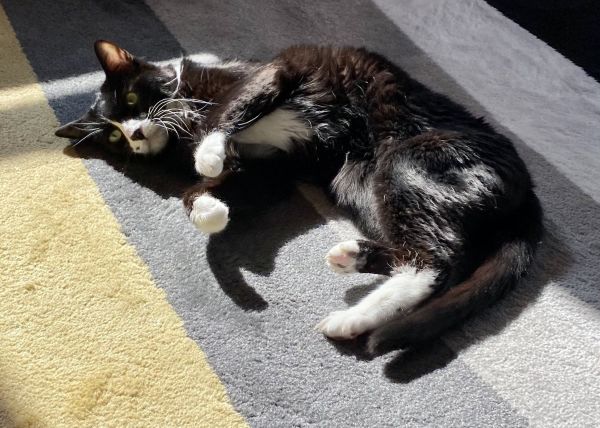 Name: Rosie and Freckles
Species: Cat
Location: Southern Counties Rescue Inc, Mission Viejo, CA
Age, Size, Sex, Breed: Senior, Medium, Female, Domestic Short Hair
Good With: Cats
Description: "Rosie and Freckles are too adorable cats who lost their mom in January. Rosie is around 5, almost blind but…" Learn more
---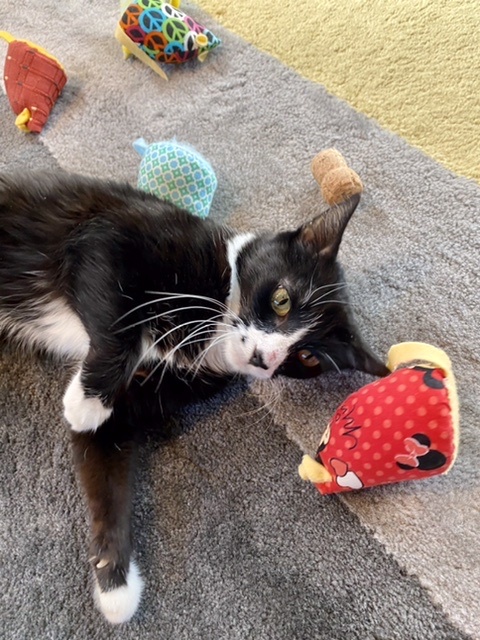 Name: Freckles
Species: Cat
Location: Southern Counties Rescue Inc, Mission Viejo, CA
Age, Size, Sex, Breed: Senior, Medium, Female, Tuxedo Domestic Short Hair Mix
Good With: Cats
Description: "Notice Freckles adorable freckle on her face, that's where her name came from. This sweet senior lost her mom in…" Learn more
---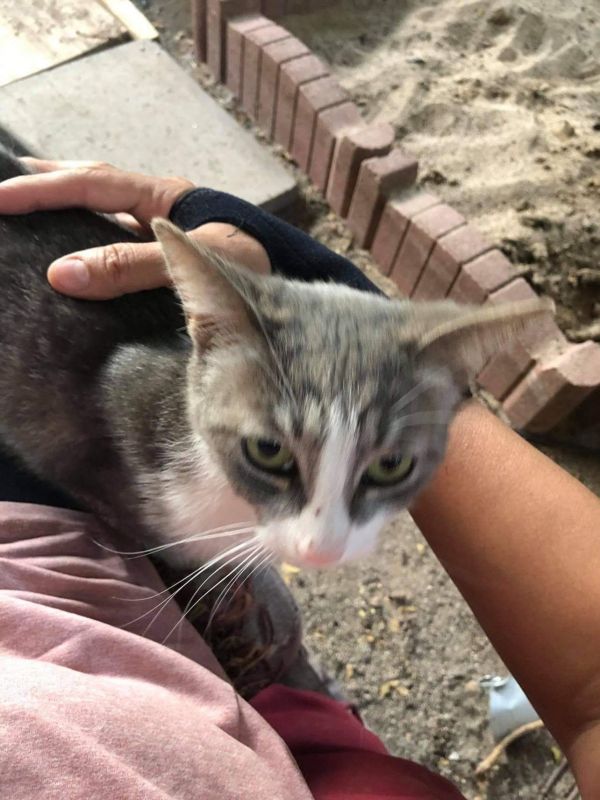 Name: Chucha
Species: Cat
Location: Southern Counties Rescue Inc, Mission Viejo, CA
Age, Size, Sex, Breed: Adult, Large, Female, Tabby Domestic Short Hair Mix
Good With: Dogs
Description: "Chucha is a beautiful tabby/ DSH kitty who is about 3 years old. She loves hanging out with her human…" Learn more
---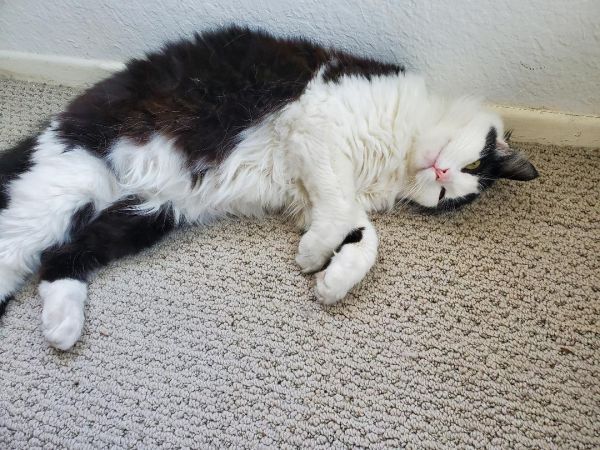 Name: Toolie
Species: Cat
Location: Southern Counties Rescue Inc, Mission Viejo, CA
Age, Size, Sex, Breed: Young, Large, Male, Maine Coon Domestic Medium Hair Mix
Description: "Toolie needs to be rehomed. We are helping someone in the community find a new home for Toolie as he…" Learn more
---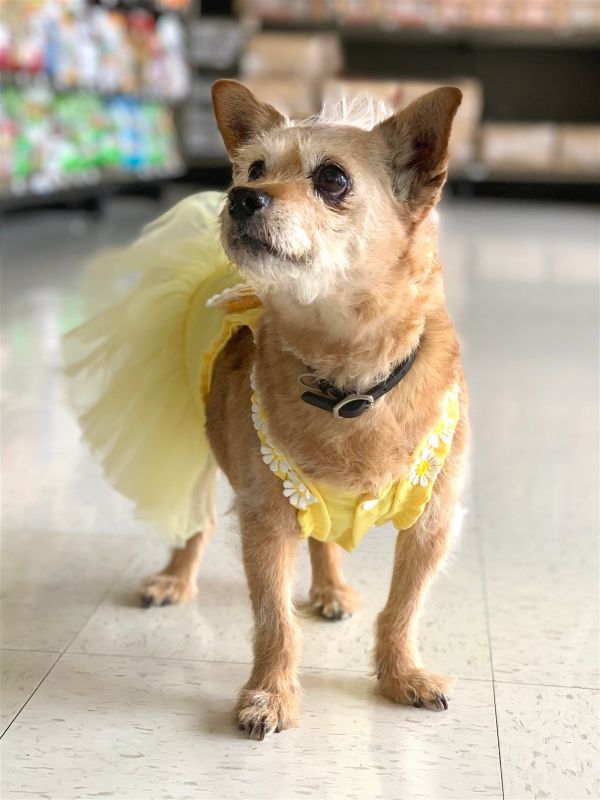 Name: Ruby
Species: Dog
Location: I Dot Ca Dot Re Dog Rescue, Rancho Santa Margarita, CA
Age, Size, Sex, Breed: Senior, Small, Female, Terrier
Good With: Dogs
Description: "Meet Ruby! This sweet, mature, and independent lady loves to stop and smell the roses! She is a twelve-year-old Terrier…" Learn more
---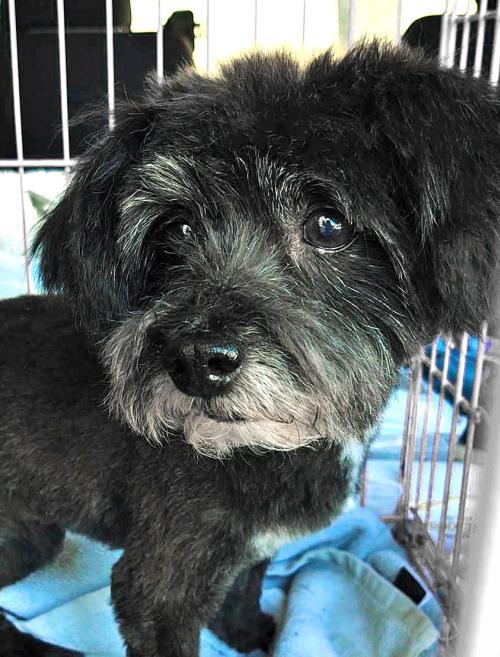 Name: Dupree
Species: Dog
Location: I Dot Ca Dot Re Dog Rescue, Rancho Santa Margarita, CA
Age, Size, Sex, Breed: Adult, Small, Female, Terrier
Good With: Cats
Description: "Meet Dupree! A very sweet and slightly shy nine-year-old Terrier mix weighing about 9 lbs. This little girl will steal…" Learn more
---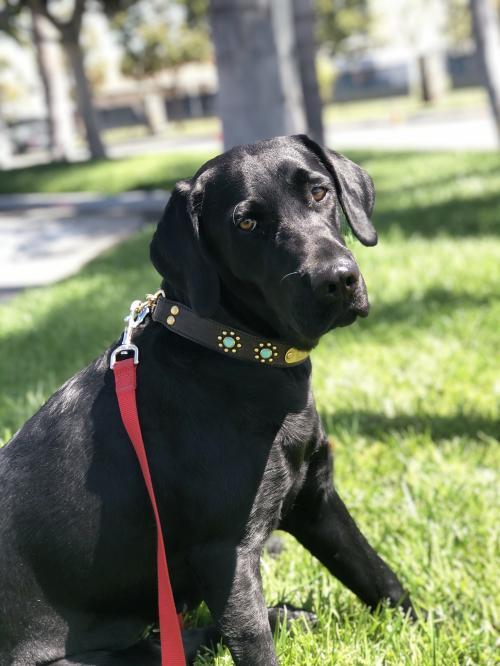 Name: Bailey
Species: Dog
Location: I Dot Ca Dot Re Dog Rescue, Rancho Santa Margarita, CA
Age, Size, Sex, Breed: Young, Large, Female, Labrador Retriever
Good With: Kids, dogs and cats
Description: "Meet Bailey! No, your eyes are not deceiving you…this absolutely stunning 1 year old, black lab is in search of…" Learn more
---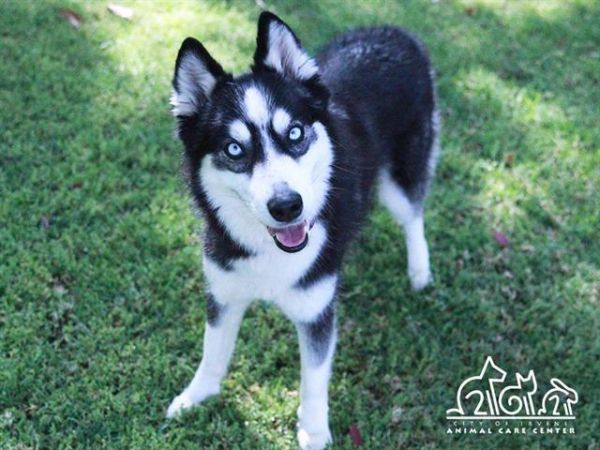 Name: RORI
Species: Dog
Location: Irvine Animal Care Center, 6443 Oak Canyon, Irvine, CA
Age, Size, Sex, Breed: Young, Medium, Female, Siberian Husky Mixed Breed Mix
Description: "Rori is a fun and energetic goofball. She loves being active and will need a home who can keep up…" Learn more
---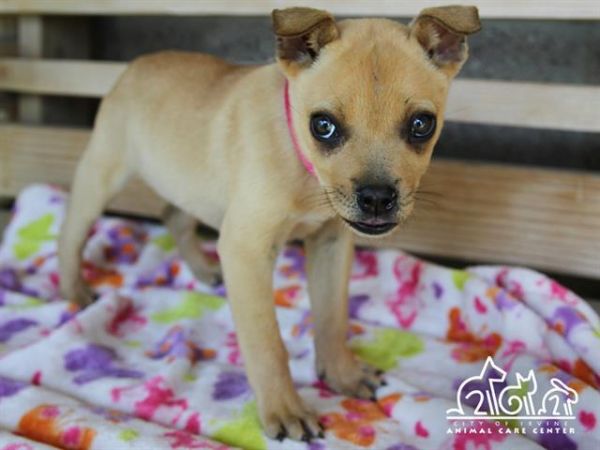 Name: GIGI
Species: Dog
Location: Irvine Animal Care Center, 6443 Oak Canyon, Irvine, CA
Age, Size, Sex, Breed: Baby, Medium, Female, Australian Kelpie Mixed Breed Mix
---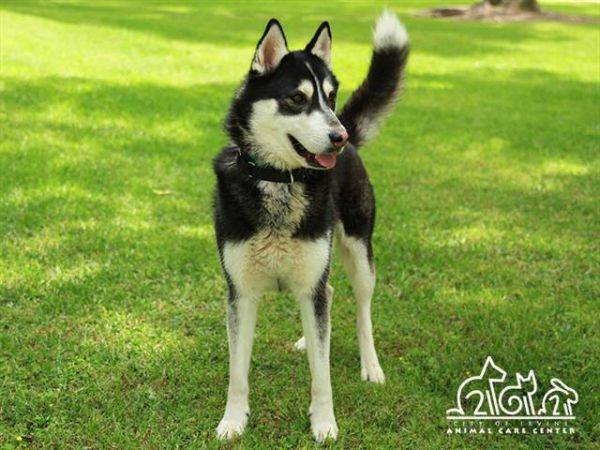 Name: EDDIE
Species: Dog
Location: Irvine Animal Care Center, 6443 Oak Canyon, Irvine, CA
Age, Size, Sex, Breed: Adult, Medium, Male, Siberian Husky
Description: "Eddie is a sporty dog who would be the perfect outgoing companion for an active family. He would love a…" Learn more
---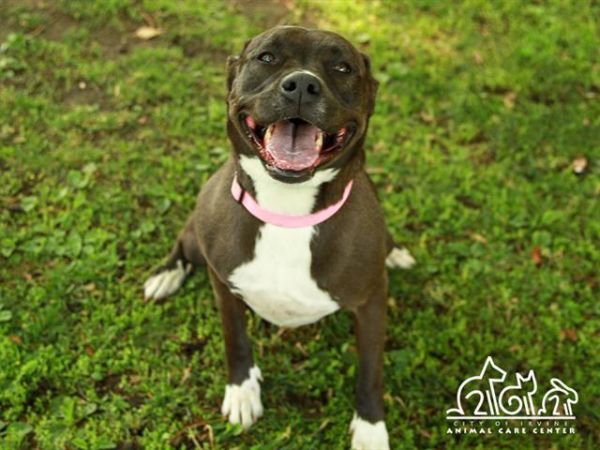 Name: JADA
Species: Dog
Location: Irvine Animal Care Center, 6443 Oak Canyon, Irvine, CA
Age, Size, Sex, Breed: Adult, Large, Female, Pit Bull Terrier Mixed Breed Mix
Description: "Jada is a timid girl who once she gets to know you enjoys walks and affection. She extremley undersocialized with…" Learn more
---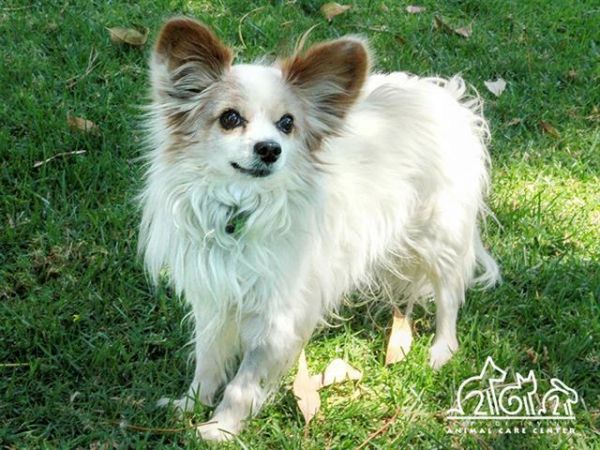 Name: SNUGGLES
Species: Dog
Location: Irvine Animal Care Center, 6443 Oak Canyon, Irvine, CA
Age, Size, Sex, Breed: Senior, Small, Male, Papillon
Description: "Honey and Snuggles are litter mates who've spent more than a decade together. They are companions to one another but…" Learn more
---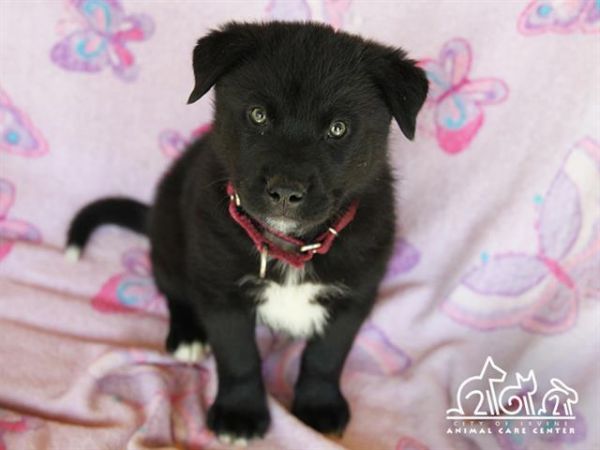 Name: PUDDLES
Species: Dog
Location: Irvine Animal Care Center, 6443 Oak Canyon, Irvine, CA
Age, Size, Sex, Breed: Baby, Large, Male, Newfoundland Dog Mixed Breed Mix
---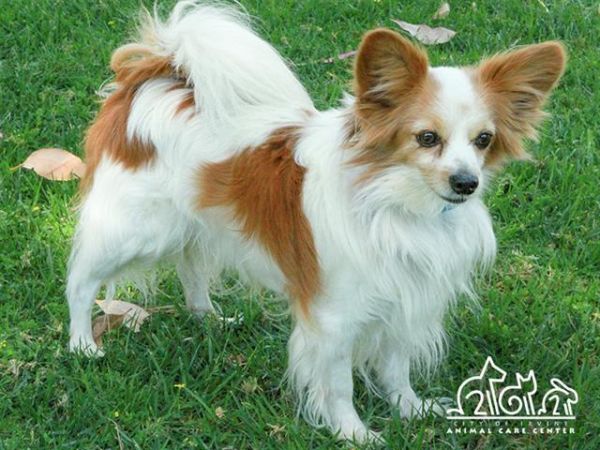 Name: HONEY
Species: Dog
Location: Irvine Animal Care Center, 6443 Oak Canyon, Irvine, CA
Age, Size, Sex, Breed: Senior, Small, Male, Papillon
Description: "Honey and Snuggles are litter mates who've spent more than a decade together. They are companions to one another but…" Learn more
---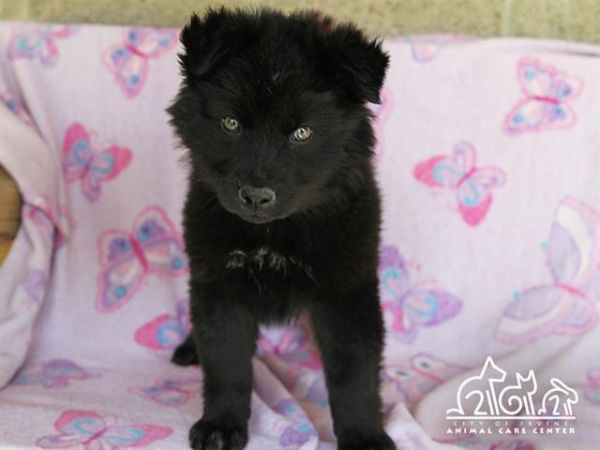 Name: TULIP
Species: Dog
Location: Irvine Animal Care Center, 6443 Oak Canyon, Irvine, CA
Age, Size, Sex, Breed: Baby, Large, Female, Newfoundland Dog Mixed Breed Mix
---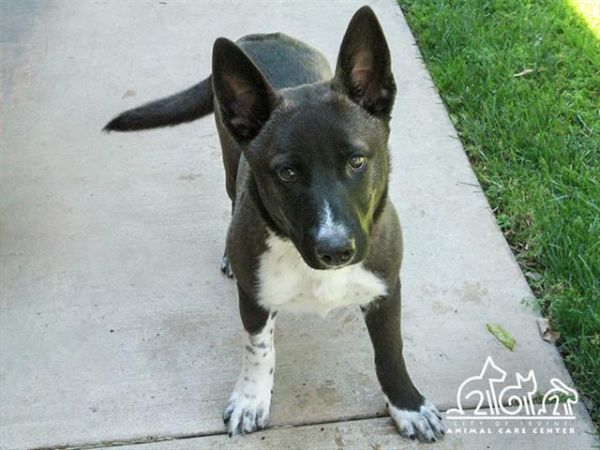 Name: DONNIE
Species: Dog
Location: Irvine Animal Care Center, 6443 Oak Canyon, Irvine, CA
Age, Size, Sex, Breed: Baby, Medium, Male, Akita Mixed Breed Mix
---
Name: Nova (and Winchester and Sparkle)
Species: Rabbit
Location: Save Somebunny Rabbit Rescue Inc, Irvine, CA
Age, Size, Sex, Breed: Adult, Small, Female, Bunny Rabbit
Description: "Nova and Winchester are siblings who were rescued by a kind lady in 2019. Later that year they bonded to…" Learn more
---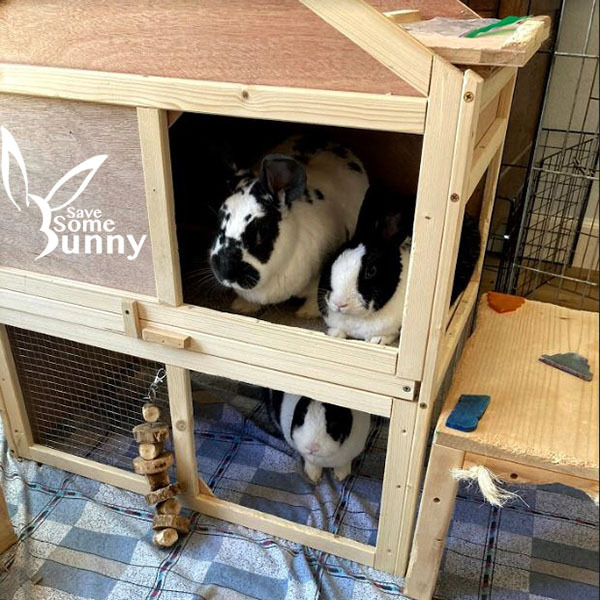 Name: Winchester (and Nova and Sparkle
Species: Rabbit
Location: Save Somebunny Rabbit Rescue Inc, Irvine, CA
Age, Size, Sex, Breed: Adult, Small, Male, Bunny Rabbit
Description: "Winchester and Nova are siblings who were rescued by a kind lady in 2019. Later that year they bonded to…" Learn more
---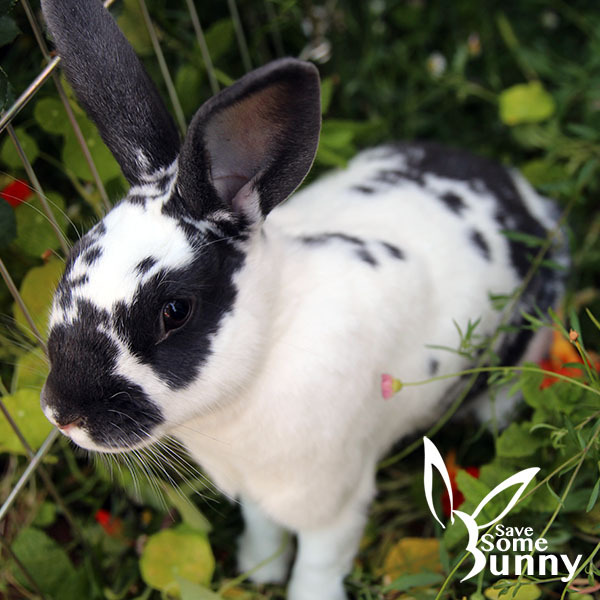 Name: Sparkle (and Nova and Winchester)
Species: Rabbit
Location: Save Somebunny Rabbit Rescue Inc, Irvine, CA
Age, Size, Sex, Breed: Adult, Small, Female, Bunny Rabbit
Description: "Nova and Winchester are siblings who were rescued by a kind lady in 2019. Later that year they bonded to…" Learn more
---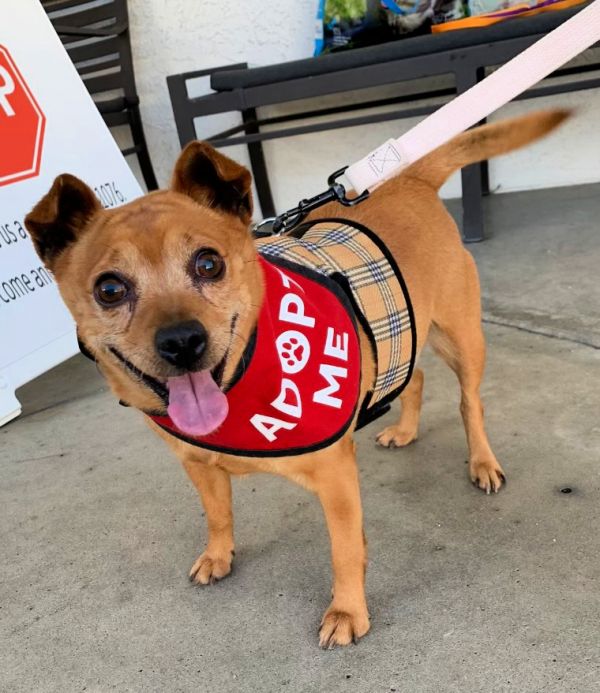 Name: Darla
Species: Dog
Location: New Beginnings For Animals, P. O. Box 2444, Mission Viejo, CA
Age, Size, Sex, Breed: Adult, Small, Female, Miniature Pinscher
Good With: Dogs and cats
Description: "Meet Darling Darla! She is about 8 years old and weighs 18 pounds. When we rescued Darla the shelter said…" Learn more
---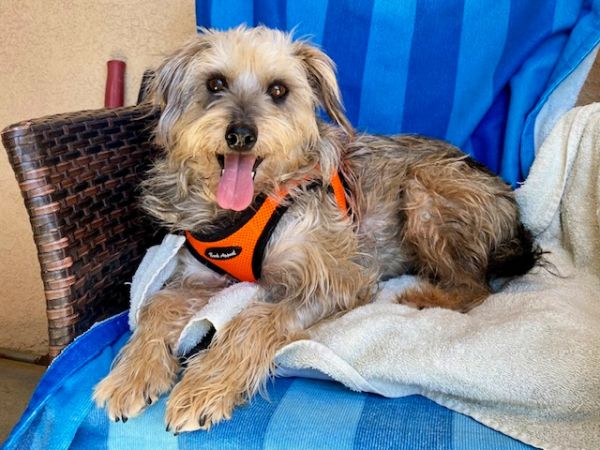 Name: Sheila *BACKUP APPLICATIONS ONLY*
Species: Dog
Location: New Beginnings For Animals, P. O. Box 2444, Mission Viejo, CA
Age, Size, Sex, Breed: Adult, Small, Female, Schnoodle
Good With: Kids and dogs
Description: "Sheila is about 8 years old and weighs 22 pounds. We are guessing on her breed. She is a darling…" Learn more
---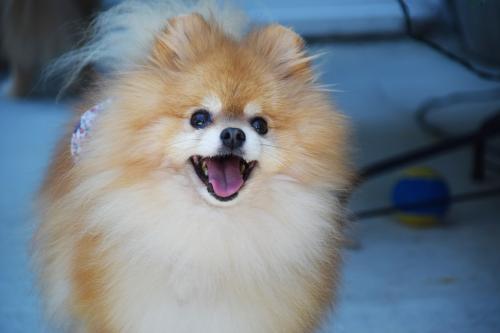 Name: Jax
Species: Dog
Location: Southern California Pomeranian Rescue, 14252 Culver Dr., Irvine, CA
Age, Size, Sex, Breed: Adult, Small, Female, Pomeranian
Description: "Meet Jax – 5-6 yrs 6lbs Owner Surrendered 02.20.2021 *** waitlist Jax was surrendered when her owner was not able…" Learn more
---
Name: Sofi
Species: Dog
Location: Southern California Pomeranian Rescue, 14252 Culver Dr., Irvine, CA
Age, Size, Sex, Breed: Young, Small, Female, Pomeranian
Description: "Meet Sofi – born 10/02/2020 -5 months old – Owner Surrender due to potty issues. Sofi, although she is ADORABLE!…" Learn more
---