Looking to add a new member to your family and have a positive impact on the Herndon community at the same time? Consider adopting a pet from a local shelter or organization. During the ongoing coronavirus pandemic, many pets are still looking for their forever homes and facilities still working to fulfill adoptions and place pets with families.
Across Virginia, there are thousands of dogs, cats and other animals of all ages, sizes and breeds without a home — and many of them are located near you. In the search for your new family pet, consider checking out a local animal shelter like Nova Pets Alive, where Reece the dog is waiting patiently. If you aren't sure if you have time to take care of a pet year round, many shelters also offer opportunities to foster pets until they are placed in appropriate homes.
Need some help in your search? Patch and Petfinder have you covered. We round up a list each week of all the pets recently put up for adoption in your area. If you're a dog person, you might like Beloved Bella, a Chihuahua up for adoption. Or if cats are more your thing, there are several great cats available, too. Click on any listing for more information, or to start the adoption process.
Editor's note: This list was automatically generated using data compiled by Petfinder. Please report any errors or other feedback to [email protected]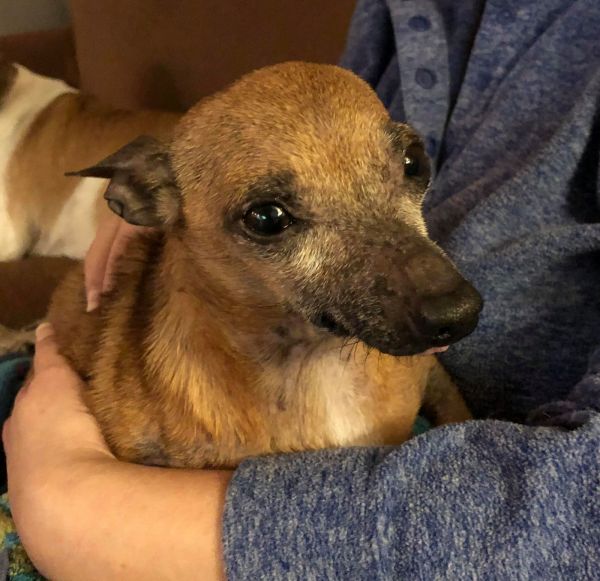 Name: Beloved Bella
Species: Dog
Location: Safe Haven Puppy Rescue, Reston, VA
Age, Size, Sex, Breed: Adult, Small, Female, Chihuahua
Good With: Dogs and cats
Description: "Please contact me at [email protected] with any problems or questions regarding submitting an application. Here's a link you can copy…" Learn more
---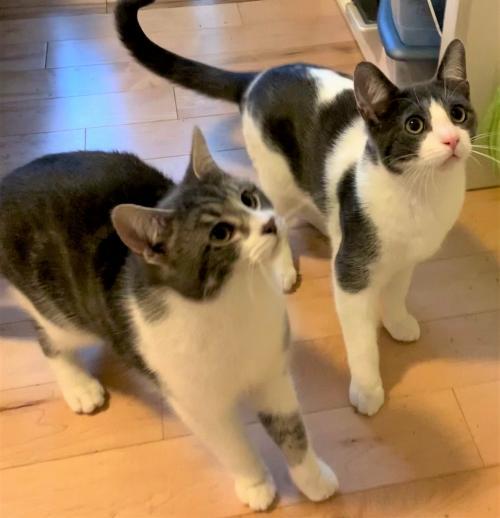 Name: Grimlin and Drayson
Species: Cat
Location: The Feline Foundation Of Greater Washington Inc, Reston, VA
Age, Size, Sex, Breed: Young, Medium, Male, Domestic Short Hair
Good With: Cats
Description: "An approved adoption application is required to meet me in my foster home — fill out an application today! Our…" Learn more
---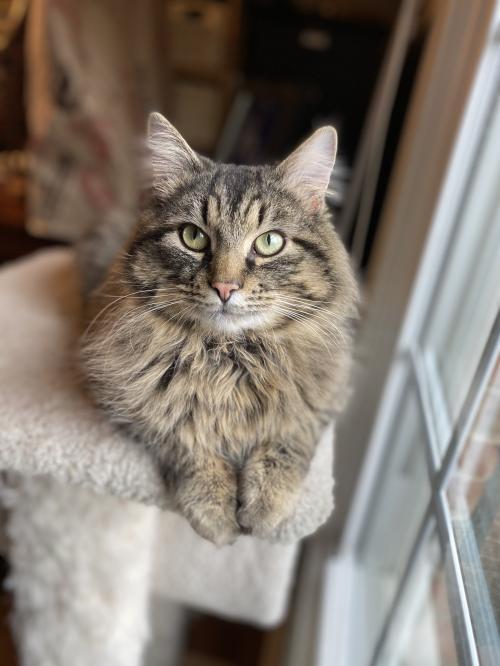 Name: Fivel
Species: Cat
Location: The Feline Foundation Of Greater Washington Inc, Reston, VA
Age, Size, Sex, Breed: Young, Medium, Male, Domestic Long Hair
Description: "An approved adoption application is required to meet me in my foster home — fill out an application today! Our…" Learn more
---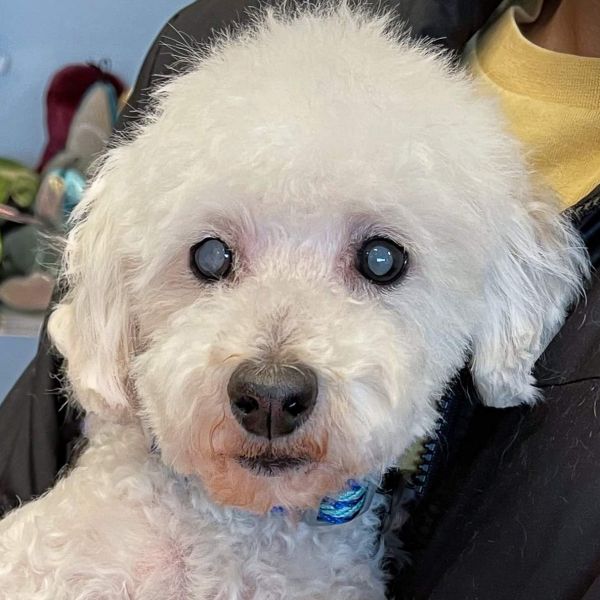 Name: FLUFFY
Species: Dog
Location: Somerset Cottage Poodle Rescue, Fairfax, VA
Age, Size, Sex, Breed: Adult, Small, Male, Bichon Frise Poodle Mix
Description: "There is one place FLUFFY loves best and that is in his person's arms. ?At this time, FLUFFY is nearly…" Learn more
---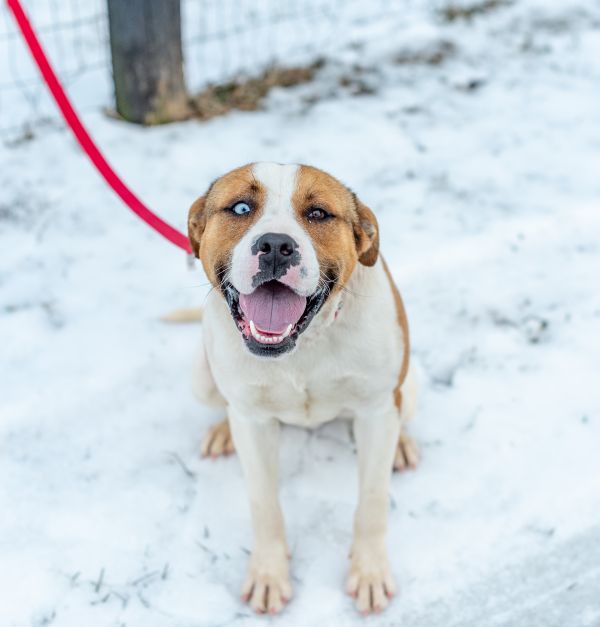 Name: Reece
Species: Dog
Location: Nova Pets Alive, Fairfax, VA
Age, Size, Sex, Breed: Young, Medium, Male, Boxer American Bulldog Mix
Good With: Dogs
Description: "Introducing, Reece! Reece is 3 years old and around 50 lbs. This sweet boy is all about love. He bonds…" Learn more
---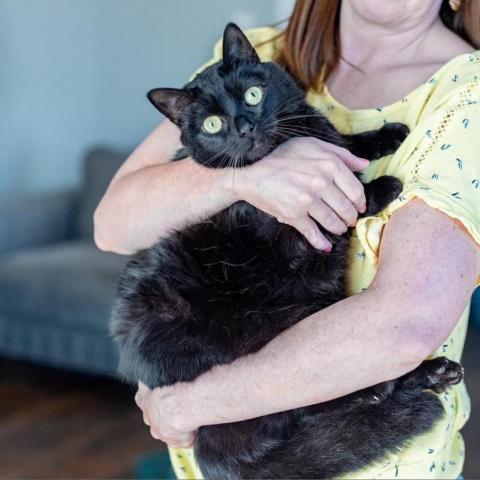 Name: Grizabella
Species: Cat
Location: Nova Pets Alive, Fairfax, VA
Age, Size, Sex, Breed: Adult, Large, Female, Domestic Short Hair
Description: "Grizabella is a soft, beautiful 3-year-old girl who is sweet as can be! She is very easygoing and affectionate. She…" Learn more
---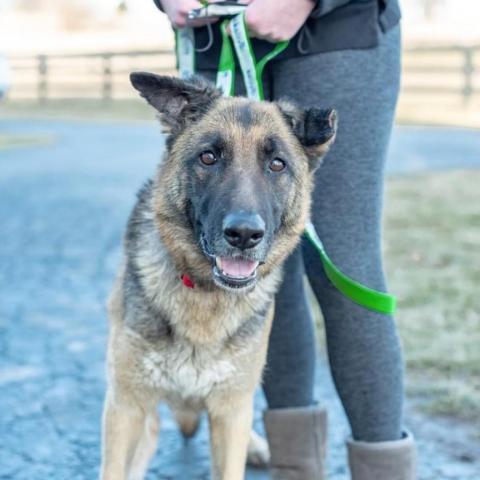 Name: Daphne
Species: Dog
Location: Nova Pets Alive, Fairfax, VA
Age, Size, Sex, Breed: Senior, Medium, Female, German Shepherd Dog
Description: "Introducing, Daphne! Daphne is 7 years old and 60 lbs. This sweet girl has a heart breaking story. She was…" Learn more
---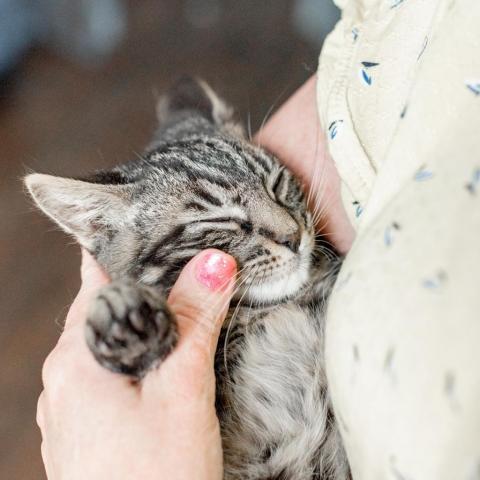 Name: Buzz
Species: Cat
Location: Nova Pets Alive, Fairfax, VA
Age, Size, Sex, Breed: Baby, Small, Male, Domestic Medium Hair
Description: "Buzz is soft, curious and smart 3-month-old kitten. His foster mom describes him this way, "He is always near me,…" Learn more
---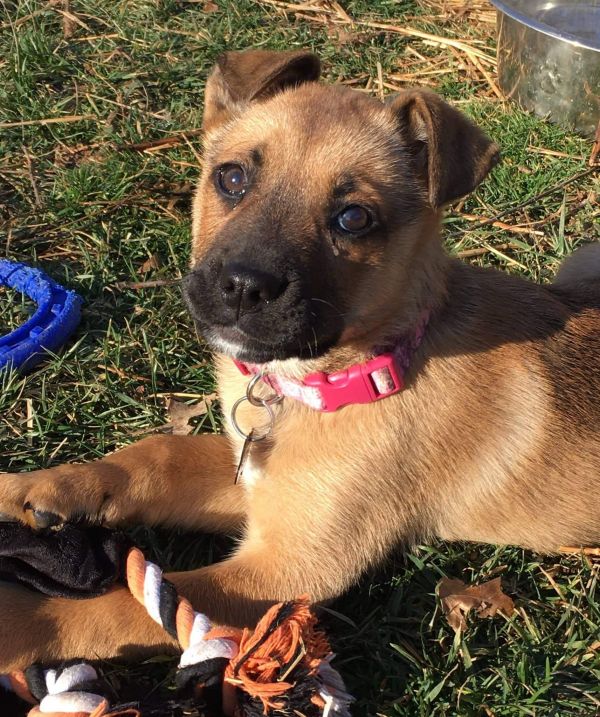 Name: Raya
Species: Dog
Location: Nova Pets Alive, Fairfax, VA
Age, Size, Sex, Breed: Baby, Small, Female, German Shepherd Dog
Good With: Kids and dogs
Description: "Introducing, Raya! Raya is 2 and a half months old. She's a life-loving, silly, playful puppy. She's doing great on…" Learn more
---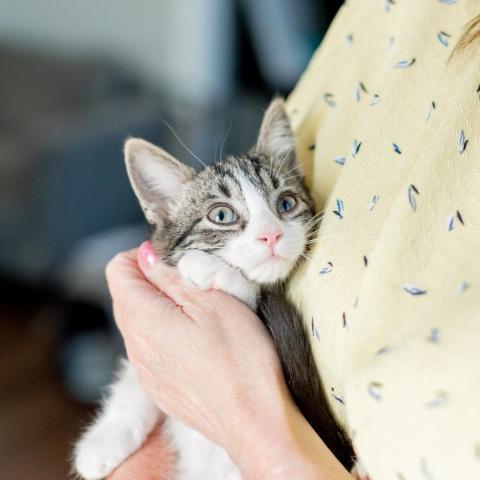 Name: Bo Peep
Species: Cat
Location: Nova Pets Alive, Fairfax, VA
Age, Size, Sex, Breed: Baby, Small, Female, Domestic Medium Hair
---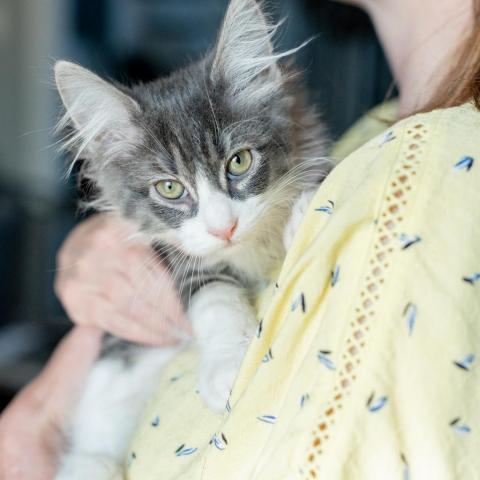 Name: Rex
Species: Cat
Location: Nova Pets Alive, Fairfax, VA
Age, Size, Sex, Breed: Baby, Small, Male, Domestic Long Hair
Description: "Rex is a handsome and sweet, 3-month old kitten that loves affection. His foster mom describes him this way, "Whenever…" Learn more
---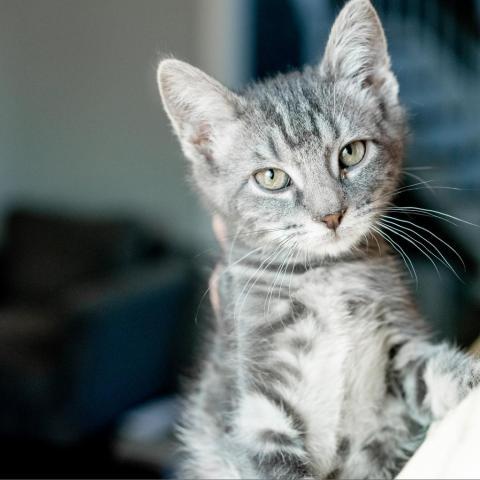 Name: Woody
Species: Cat
Location: Nova Pets Alive, Fairfax, VA
Age, Size, Sex, Breed: Baby, Small, Male, Domestic Short Hair
Description: "Woody is an adorable 3-month old kitten with gorgeous silver fur! He is sweet and playful too! Woody has been…" Learn more
---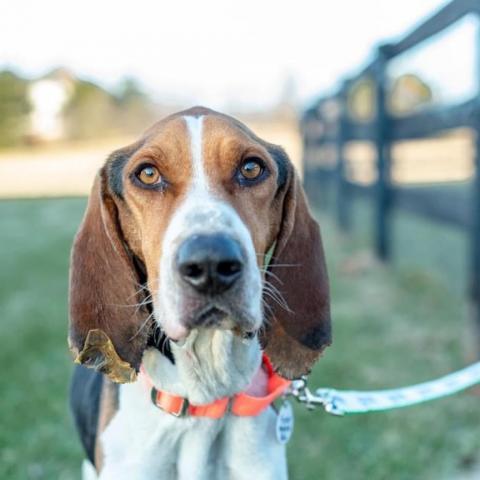 Name: Rob
Species: Dog
Location: Nova Pets Alive, Fairfax, VA
Age, Size, Sex, Breed: Adult, Medium, Male, Treeing Walker Coonhound
Description: "Everyone loves Rob and Rob loves Everyone! This sweet boy's story will break your heart. He was tied outside to…" Learn more
---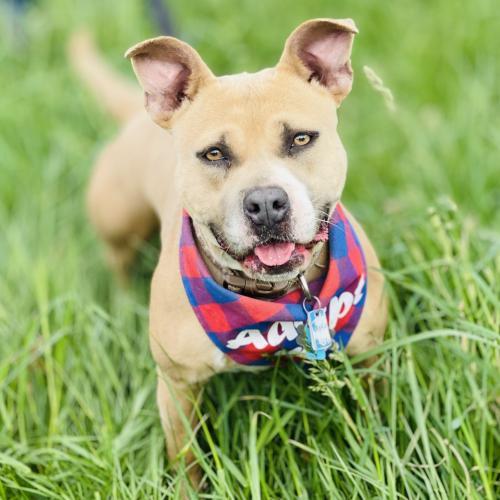 Name: Roma *Adopt or Foster *
Species: Dog
Location: Mutt Love Rescue, Fairfax, VA
Age, Size, Sex, Breed: Young, Medium, Female, Pit Bull Terrier
Description: "Foster Homes Needed! Do you have time and room in your life for a foster dog? http://www.muttloverescue.org/foster.html ***************** Roma, pretty…" Learn more
---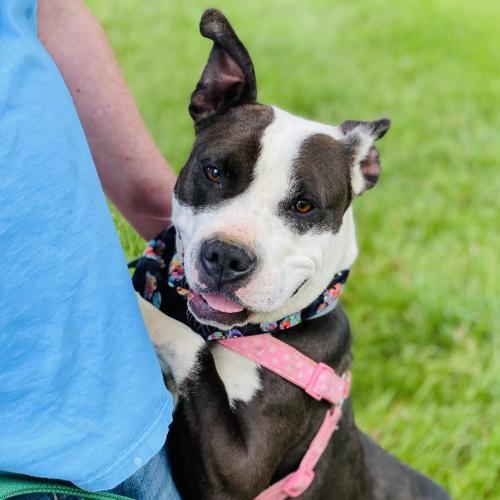 Name: Daisy *Adopt or Foster *
Species: Dog
Location: Mutt Love Rescue, Fairfax, VA
Age, Size, Sex, Breed: Young, Medium, Female, Pit Bull Terrier
Description: "Foster Homes Needed! Do you have time and room in your life for a foster dog? http://www.muttloverescue.org/foster.html ***************** Daisy, 2…" Learn more
---
Name: Smudgy
Species: Cat
Location: Hart Homeless Animals Rescue Team, Fairfax, VA
Age, Size, Sex, Breed: Baby, Small, Male, Domestic Medium Hair
Good With: Kids, dogs and cats
Description: "Thank you for your interest in Smudgy! Please visit www.hart90.org/petdetail.aspx?ID=15066 to get the most up-to-date and accurate information on this…" Learn more
---
Name: Tripp
Species: Cat
Location: Hart Homeless Animals Rescue Team, Fairfax, VA
Age, Size, Sex, Breed: Baby, Small, Female, Domestic Short Hair
Good With: Kids, dogs and cats
Description: "Thank you for your interest in Tripp! Please visit www.hart90.org/petdetail.aspx?ID=15067 to get the most up-to-date and accurate information on this…" Learn more
---
Name: Beau Beagle
Species: Dog
Location: Hart Homeless Animals Rescue Team, Fairfax, VA
Age, Size, Sex, Breed: Young, Medium, Male, Beagle
Good With: Kids, dogs and cats
Description: "Thank you for your interest in Beau Beagle! Please visit www.hart90.org/petdetail.aspx?ID=15069 to get the most up-to-date and accurate information on…" Learn more
---
Name: Pixie D
Species: Cat
Location: Hart Homeless Animals Rescue Team, Fairfax, VA
Age, Size, Sex, Breed: Adult, Small, Female, Domestic Short Hair
Good With: Kids, dogs and cats
Description: "Thank you for your interest in Pixie D! Please visit www.hart90.org/petdetail.aspx?ID=15065 to get the most up-to-date and accurate information on…" Learn more
---
Name: Cocoa A
Species: Cat
Location: Hart Homeless Animals Rescue Team, Fairfax, VA
Age, Size, Sex, Breed: Young, Small, Male, Domestic Short Hair
Good With: Kids, dogs and cats
Description: "Thank you for your interest in Cocoa A! Please visit www.hart90.org/petdetail.aspx?ID=15068 to get the most up-to-date and accurate information on…" Learn more
---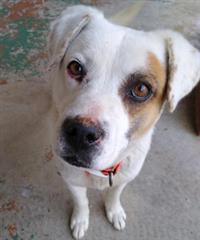 Name: Jack A
Species: Dog
Location: Hart Homeless Animals Rescue Team, Fairfax, VA
Age, Size, Sex, Breed: Adult, Medium, Male, Parson Russell Terrier Labrador Retriever Mix
Good With: Kids, dogs and cats
Description: "Thank you for your interest in Jack A! Please visit www.hart90.org/petdetail.aspx?ID=15064 to get the most up-to-date and accurate information on…" Learn more
---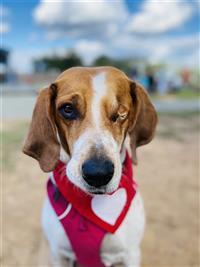 Name: Madeline
Species: Dog
Location: Hart Homeless Animals Rescue Team, Fairfax, VA
Age, Size, Sex, Breed: Senior, Medium, Female, Hound
Good With: Kids and dogs
Description: "Thank you for your interest in Madeline! Please visit www.hart90.org/petdetail.aspx?ID=13788 to get the most up-to-date and accurate information on this…" Learn more
---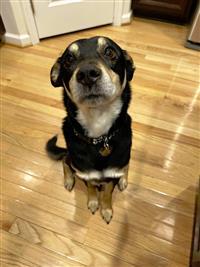 Name: Buddy A
Species: Dog
Location: Hart Homeless Animals Rescue Team, Fairfax, VA
Age, Size, Sex, Breed: Young, Medium, Male, Shepherd
Good With: Kids, dogs and cats
Description: "Thank you for your interest in Buddy A! Please visit www.hart90.org/petdetail.aspx?ID=15061 to get the most up-to-date and accurate information on…" Learn more
---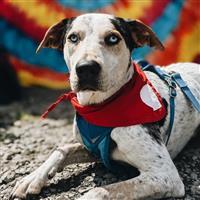 Name: Chase B
Species: Dog
Location: Hart Homeless Animals Rescue Team, Fairfax, VA
Age, Size, Sex, Breed: Young, Medium, Male, Catahoula Leopard Dog
Good With: Dogs and cats
Description: "Thank you for your interest in Chase B! Please visit www.hart90.org/petdetail.aspx?ID=14926 to get the most up-to-date and accurate information on…" Learn more
---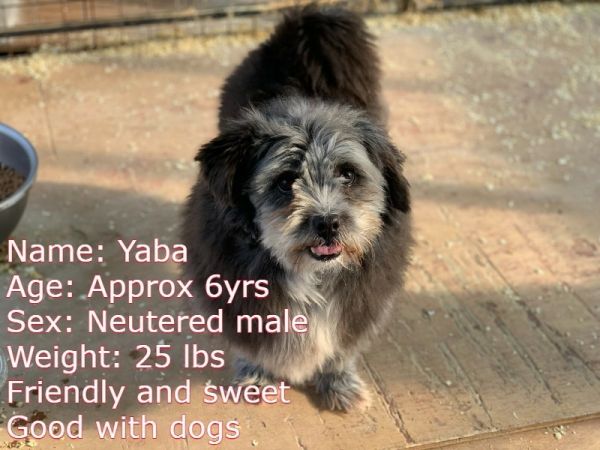 Name: Yaba
Species: Dog
Location: Korean K9 Rescue, Centreville, VA
Age, Size, Sex, Breed: Adult, Small, Male, Terrier Mixed Breed Mix
Good With: Kids and dogs
Description: "Yaba is estimated to be about 6 years old, and he is a Sapsali mix (Korean Terrier breed) that we…" Learn more
---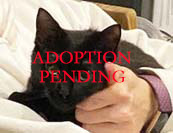 Name: Rose
Species: Cat
Location: 4paws Rescue Team, P.O. Box 2908, Merrifield, VA
Age, Size, Sex, Breed: Baby, Medium, Female, Domestic Short Hair
Good With: Cats
Description: "Rose is one of a quartet of kittens who were rescued from the outdoors. Rose has been in foster care…" Learn more
---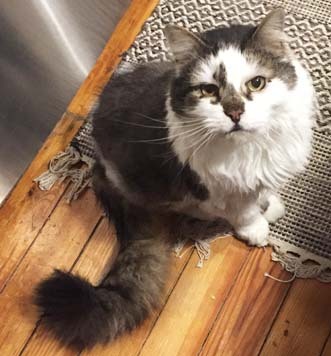 Name: Gerald
Species: Cat
Location: 4paws Rescue Team, P.O. Box 2908, Merrifield, VA
Age, Size, Sex, Breed: Adult, Large, Male, Domestic Long Hair
Description: "Don't let his grumpy little face fool you! Gerald is a very sweet older gentleman and would make a wonderful…" Learn more
---

Name: Bobby
Species: Cat
Location: 4paws Rescue Team, P.O. Box 2908, Merrifield, VA
Age, Size, Sex, Breed: Adult, Large, Male, Domestic Short Hair
Description: "Bobby is a young grey tabby cat with beautiful green eyes. Bobby has a gentle, playful personality and loves being…" Learn more
---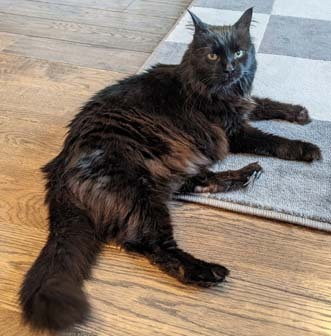 Name: Betsy
Species: Cat
Location: 4paws Rescue Team, P.O. Box 2908, Merrifield, VA
Age, Size, Sex, Breed: Adult, Medium, Female, Domestic Long Hair
Good With: Dogs and cats
Description: "Betsy is an extremely affectionate and vocal girl who will softly meow and purr at you throughout the day, always…" Learn more
---

Name: Ginger
Species: Cat
Location: 4paws Rescue Team, P.O. Box 2908, Merrifield, VA
Age, Size, Sex, Breed: Young, Medium, Female, Siamese
Description: "Introducing her royal highness, Ginger! Overseeing her kingdom, this beautiful Siamese mix loves to be perched up as high as…" Learn more
---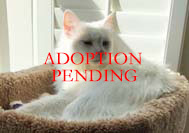 Name: Belle
Species: Cat
Location: 4paws Rescue Team, P.O. Box 2908, Merrifield, VA
Age, Size, Sex, Breed: Adult, Medium, Female, Turkish Angora
Description: "Belle is an affectionate cat who is looking for a home. She spent several years of her life outside, and…" Learn more
---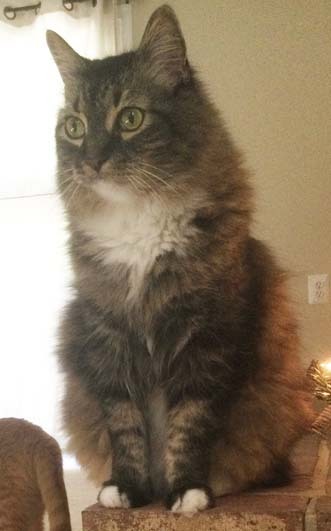 Name: Rigley & Sinbad
Species: Cat
Location: 4paws Rescue Team, P.O. Box 2908, Merrifield, VA
Age, Size, Sex, Breed: Adult, Large, Male, Domestic Medium Hair
Good With: Cats
Description: "Rigley and Sinbad are "brothers from other mothers" and are best buddies. They need to be adopted together. Their human…" Learn more
---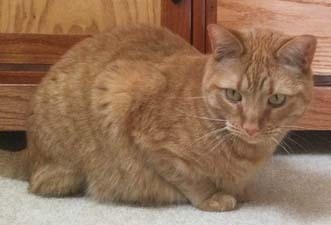 Name: Sinbad & Rigely
Species: Cat
Location: 4paws Rescue Team, P.O. Box 2908, Merrifield, VA
Age, Size, Sex, Breed: Adult, Large, Male, Domestic Short Hair
Good With: Cats
Description: "Rigley and Sinbad are "brothers from other mothers" and are best buddies. They need to be adopted together. Their human…" Learn more
---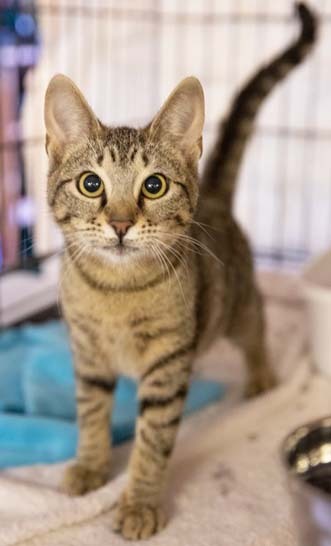 Name: Nancy
Species: Cat
Location: 4paws Rescue Team, P.O. Box 2908, Merrifield, VA
Age, Size, Sex, Breed: Young, Medium, Female, Domestic Short Hair
Good With: Cats
Description: "Nancy is a beautiful classic tabby with hues of browns and grays. This gorgeous girl loves human attention and will…" Learn more
---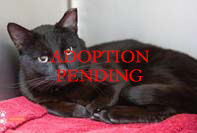 Name: Wesley
Species: Cat
Location: 4paws Rescue Team, P.O. Box 2908, Merrifield, VA
Age, Size, Sex, Breed: Young, Large, Male, Domestic Short Hair
Description: "Wesley is a friendly young boy with sleek, shiny fur who was found as a stray in Maryland. He is…" Learn more
---

Name: Huntsman & Luther
Species: Cat
Location: 4paws Rescue Team, P.O. Box 2908, Merrifield, VA
Age, Size, Sex, Breed: Baby, Large, Male, Domestic Short Hair
Good With: Cats
Description: "Luther is a super friendly long-haired boy who loves to be petted. When he sees his human, he will greet…" Learn more
---

Name: Luther & Huntsman
Species: Cat
Location: 4paws Rescue Team, P.O. Box 2908, Merrifield, VA
Age, Size, Sex, Breed: Baby, Large, Male, Domestic Long Hair
Good With: Cats
Description: "Luther is a super friendly long-haired boy who loves to be petted. When he sees his human, he will greet…" Learn more
---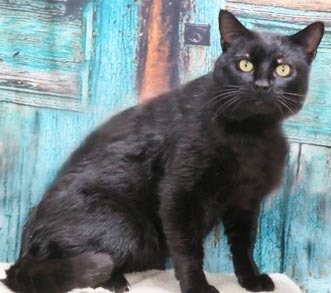 Name: Ricky
Species: Cat
Location: 4paws Rescue Team, P.O. Box 2908, Merrifield, VA
Age, Size, Sex, Breed: Adult, Large, Male, Domestic Short Hair
Description: "Ricky came to 4Paws from a partnering shelter in Central VA. He is looking for a foster home. Ricky will…" Learn more
---

Name: Andy
Species: Cat
Location: 4paws Rescue Team, P.O. Box 2908, Merrifield, VA
Age, Size, Sex, Breed: Adult, Large, Male, Domestic Short Hair
Description: "Andy came to 4Paws from a partnering shelter in Central VA. He is looking for a foster home. Andy is…" Learn more
---

Name: Loft
Species: Cat
Location: 4paws Rescue Team, P.O. Box 2908, Merrifield, VA
Age, Size, Sex, Breed: Baby, Large, Male, Domestic Short Hair
Description: "Loft came to 4Paws from a partnering shelter in Central VA. He is looking for a foster home. Loft was…" Learn more
---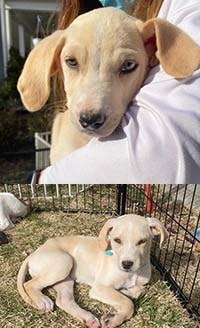 Name: New Year Tinker
Species: Dog
Location: A Forever Home Rescue Foundation, P.O. Box 222801, Chantilly, VA
Age, Size, Sex, Breed: Baby, Medium, Male, Labrador Retriever Catahoula Leopard Dog Mix
Description: "The New Year Pups are adorable Lab/Catahoula mixes. They were born on 1/1/21. They were an accidental litter in Louisiana.Accuracy…" Learn more
---

Name: New Year Sadie
Species: Dog
Location: A Forever Home Rescue Foundation, P.O. Box 222801, Chantilly, VA
Age, Size, Sex, Breed: Baby, Medium, Female, Labrador Retriever Catahoula Leopard Dog Mix
Description: "The New Year Pups are adorable Lab/Catahoula mixes. They were born on 1/1/21. They were an accidental litter in Louisiana.Accuracy…" Learn more
---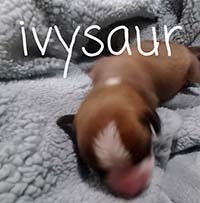 Name: Heidi's Pup 3
Species: Dog
Location: A Forever Home Rescue Foundation, P.O. Box 222801, Chantilly, VA
Age, Size, Sex, Breed: Baby, Medium, Male, Hound
Description: "Heidi had three babies born on 3/9/2021. Stay tuned for names and updates.Accuracy is not guaranteed; however, information provided is…" Learn more
---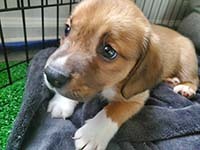 Name: Heidi's Charmeleon
Species: Dog
Location: A Forever Home Rescue Foundation, P.O. Box 222801, Chantilly, VA
Age, Size, Sex, Breed: Baby, Medium, Male, Hound
Description: "I want to be the very best Puppy that ever was A family is what I request To grow up…" Learn more
---

Name: Modisette 5 Ollie
Species: Dog
Location: A Forever Home Rescue Foundation, P.O. Box 222801, Chantilly, VA
Age, Size, Sex, Breed: Baby, Medium, Male, Labrador Retriever Pit Bull Terrier Mix
Description: "I love to play and romp, but I'm also the first to take a nap. My favorite game is tag,…" Learn more
---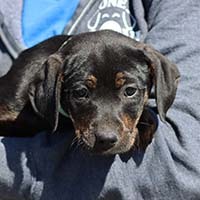 Name: Langston 8 Jenny
Species: Dog
Location: A Forever Home Rescue Foundation, P.O. Box 222801, Chantilly, VA
Age, Size, Sex, Breed: Baby, Medium, Female, Hound
Description: "The Langston 8 are Hound mix pups. A pregnant stray took up residence at an elderly woman's home in Louisiana…." Learn more
---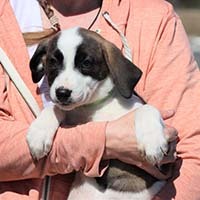 Name: New Year Susie
Species: Dog
Location: A Forever Home Rescue Foundation, P.O. Box 222801, Chantilly, VA
Age, Size, Sex, Breed: Baby, Medium, Female, Labrador Retriever Catahoula Leopard Dog Mix
Description: "The New Year Pups are adorable Lab/Catahoula mixes. They were born on 1/1/21. They were an accidental litter in Louisiana.Accuracy…" Learn more
---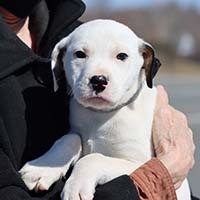 Name: Langston 8 Matt
Species: Dog
Location: A Forever Home Rescue Foundation, P.O. Box 222801, Chantilly, VA
Age, Size, Sex, Breed: Baby, Medium, Male, Hound
Description: "The Langston 8 are Hound mix pups. A pregnant stray took up residence at an elderly woman's home in Louisiana…." Learn more
---

Name: Langston 8 Kelly
Species: Dog
Location: A Forever Home Rescue Foundation, P.O. Box 222801, Chantilly, VA
Age, Size, Sex, Breed: Baby, Medium, Female, Hound
Description: "The Langston 8 are Hound mix pups. A pregnant stray took up residence at an elderly woman's home in Louisiana…." Learn more
---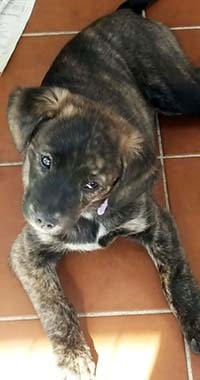 Name: Smith 4 Sunday
Species: Dog
Location: A Forever Home Rescue Foundation, P.O. Box 222801, Chantilly, VA
Age, Size, Sex, Breed: Baby, Medium, Female, Hound Border Collie Mix
Description: "The Smith 4 are adorable Hound/Border Collie mixes. Their mom is a stray in Louisiana who took up residency at…" Learn more
---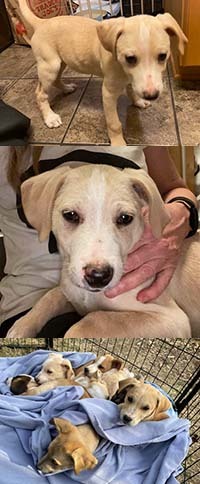 Name: New Year Sally
Species: Dog
Location: A Forever Home Rescue Foundation, P.O. Box 222801, Chantilly, VA
Age, Size, Sex, Breed: Baby, Medium, Female, Labrador Retriever Catahoula Leopard Dog Mix
Description: "The New Year Pups are adorable Lab/Catahoula mixes. They were born on 1/1/21. They were an accidental litter in Louisiana.Accuracy…" Learn more
---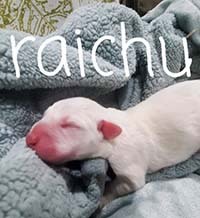 Name: Heidi's Raichu
Species: Dog
Location: A Forever Home Rescue Foundation, P.O. Box 222801, Chantilly, VA
Age, Size, Sex, Breed: Baby, Medium, Male, Hound
Description: "I want to be the very best Puppy that ever was A family is what I request To grow up…" Learn more
---

Name: New Year Shelly
Species: Dog
Location: A Forever Home Rescue Foundation, P.O. Box 222801, Chantilly, VA
Age, Size, Sex, Breed: Baby, Medium, Female, Labrador Retriever Catahoula Leopard Dog Mix
Description: "The New Year Pups are adorable Lab/Catahoula mixes. They were born on 1/1/21. They were an accidental litter in Louisiana.Accuracy…" Learn more
---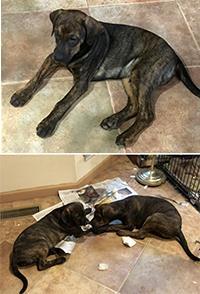 Name: Langston 8 George
Species: Dog
Location: A Forever Home Rescue Foundation, P.O. Box 222801, Chantilly, VA
Age, Size, Sex, Breed: Baby, Medium, Male, Hound
Description: "The Langston 8 are Hound mix pups. A pregnant stray took up residence at an elderly woman's home in Louisiana…." Learn more
---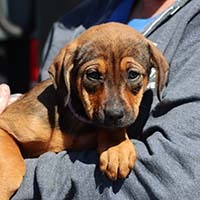 Name: Langston 8 Indira
Species: Dog
Location: A Forever Home Rescue Foundation, P.O. Box 222801, Chantilly, VA
Age, Size, Sex, Breed: Baby, Medium, Female, Hound
Description: "The Langston 8 are Hound mix pups. A pregnant stray took up residence at an elderly woman's home in Louisiana…." Learn more
---