Want to add a new member to your family and do something good for the Fairfax Station community at the same time? Adopt a dog, cat or other animal from a local shelter or organization! Amid the COVID-19 pandemic, animal shelters in the Fairfax Station area have dogs, cats and other animals ready and waiting to be adopted.
In the search for a new family pet, consider checking out a local adoption center like Homeward Trails Animal Rescue Inc, where Mila the cat is waiting patiently. If you aren't sure if you have time to take care of a pet year round, many shelters also offer opportunities to foster pets until they are placed.
Need some help in your search? Patch and Petfinder have you covered. We put together a list each week of all the pets recently put up for adoption in your area. If you're a dog person, you might like Reese, a Beagle up for adoption. Or if cats are more your thing, there are several great cats available, too. Click on any listing for more information, or to start the adoption process.
Editor's note: This list was automatically generated using data compiled by Petfinder. Please report any errors or other feedback to [email protected]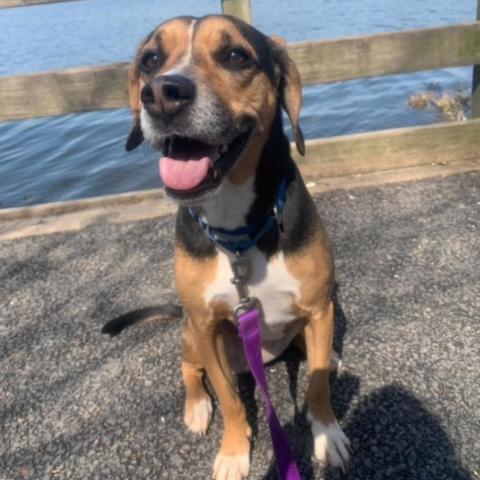 Name: Reese
Species: Dog
Location: Homeward Trails Animal Rescue Inc, Fairfax Station, VA
Age, Size, Sex, Breed: Adult, Medium, Female, Beagle
Description: "If you are interested in adopting this dog, please fill out our dog adoption questionnaire and e-mail it to [email protected]…." Learn more
---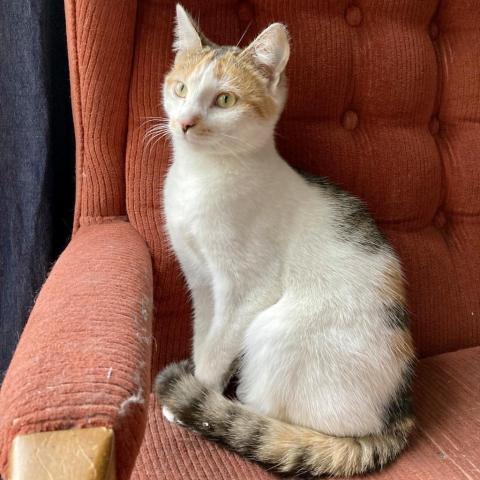 Name: Ann
Species: Cat
Location: Homeward Trails Animal Rescue Inc, Fairfax Station, VA
Age, Size, Sex, Breed: Young, Small, Female, Domestic Short Hair
---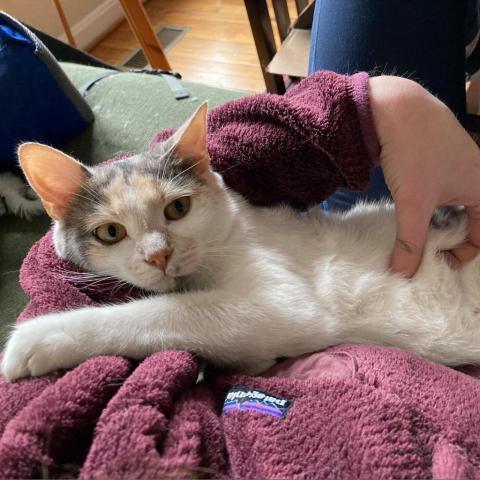 Name: Belle
Species: Cat
Location: Homeward Trails Animal Rescue Inc, Fairfax Station, VA
Age, Size, Sex, Breed: Young, Medium, Female, Domestic Short Hair
---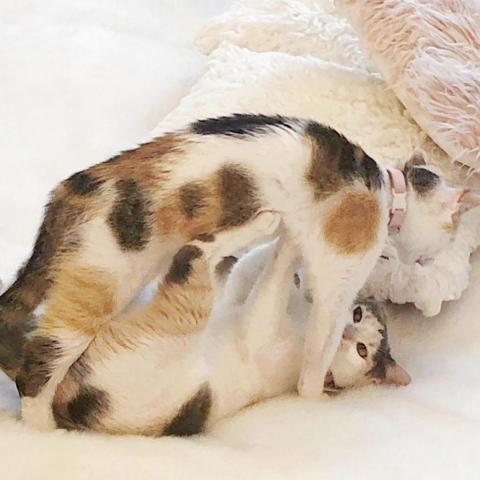 Name: Rae
Species: Cat
Location: Homeward Trails Animal Rescue Inc, Fairfax Station, VA
Age, Size, Sex, Breed: Young, Small, Female, Domestic Short Hair
---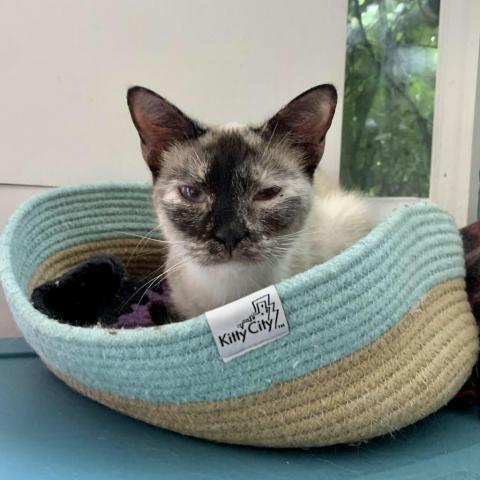 Name: Mila
Species: Cat
Location: Homeward Trails Animal Rescue Inc, Fairfax Station, VA
Age, Size, Sex, Breed: Adult, Small, Female, Domestic Short Hair Siamese Mix
---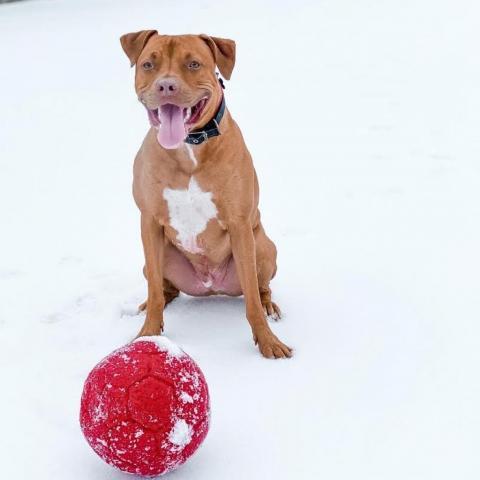 Name: Jax
Species: Dog
Location: Homeward Trails Animal Rescue Inc, Fairfax Station, VA
Age, Size, Sex, Breed: Adult, Medium, Male, American Staffordshire Terrier Retriever Mix
Description: "If you are interested in adopting this dog, please fill out an application on our website! Jax is an energetic…" Learn more
---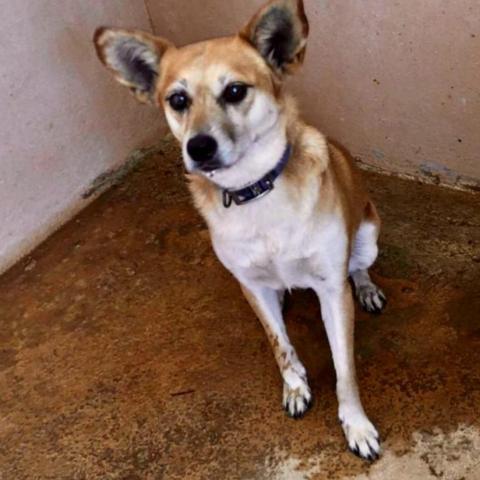 Name: Nana
Species: Dog
Location: Homeward Trails Animal Rescue Inc, Fairfax Station, VA
Age, Size, Sex, Breed: Adult, Medium, Female, Cardigan Welsh Corgi
Description: "If you are interested in adopting this dog, please fill out our dog adoption questionnaire and e-mail it to [email protected]…" Learn more
---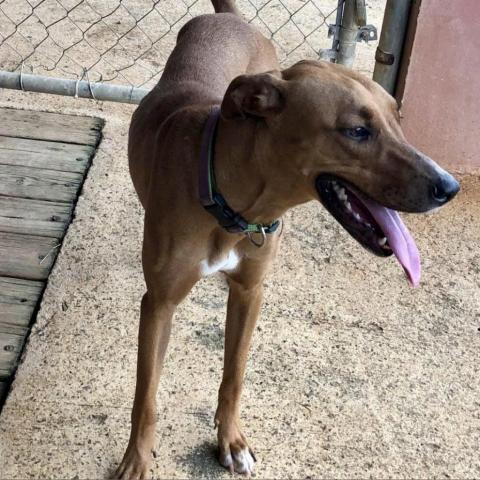 Name: Anabelle
Species: Dog
Location: Homeward Trails Animal Rescue Inc, Fairfax Station, VA
Age, Size, Sex, Breed: Young, Small, Female, Doberman Pinscher
Description: "If you are interested in adopting this dog, please fill out our dog adoption questionnaire and e-mail it to [email protected]…" Learn more
---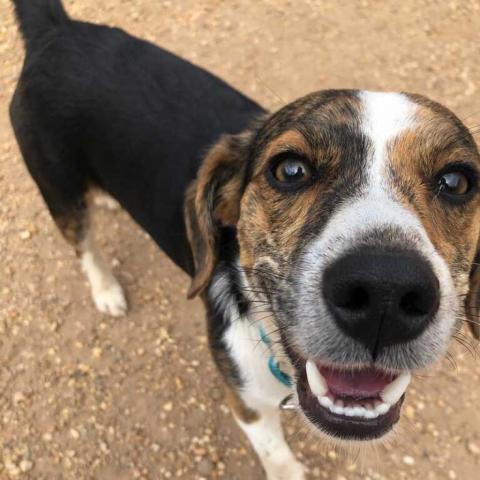 Name: Rosco
Species: Dog
Location: Homeward Trails Animal Rescue Inc, Fairfax Station, VA
Age, Size, Sex, Breed: Young, Small, Male, Beagle
Description: "If you are interested in adopting this dog, please fill out our dog adoption questionnaire and e-mail it to [email protected]…" Learn more
---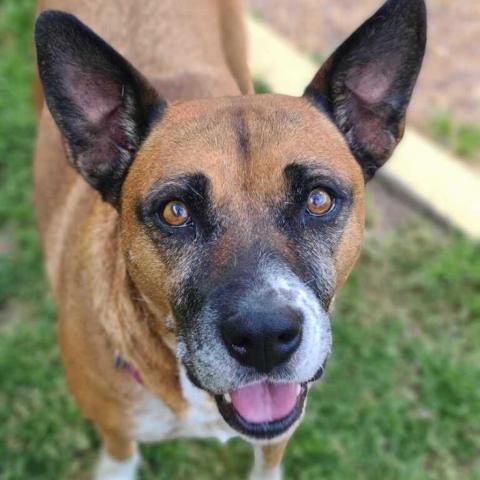 Name: Ally
Species: Dog
Location: Homeward Trails Animal Rescue Inc, Fairfax Station, VA
Age, Size, Sex, Breed: Adult, Large, Female, Boxer
Description: "If you are interested in adopting this dog, please fill out our dog adoption questionnaire and e-mail it to [email protected]…" Learn more
---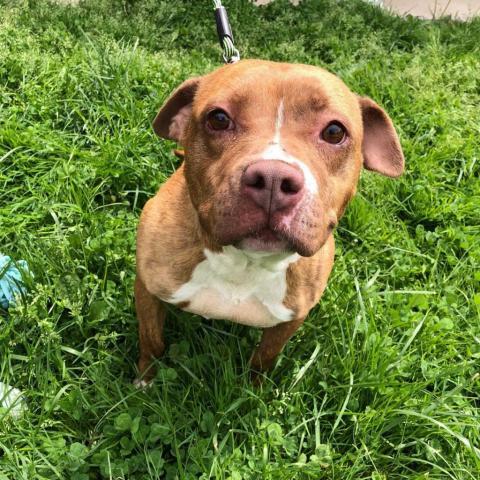 Name: Honey
Species: Dog
Location: Homeward Trails Animal Rescue Inc, Fairfax Station, VA
Age, Size, Sex, Breed: Adult, Medium, Female, American Staffordshire Terrier
Description: "If you are interested in adopting this dog, please fill out our dog adoption questionnaire and e-mail it to [email protected]…" Learn more
---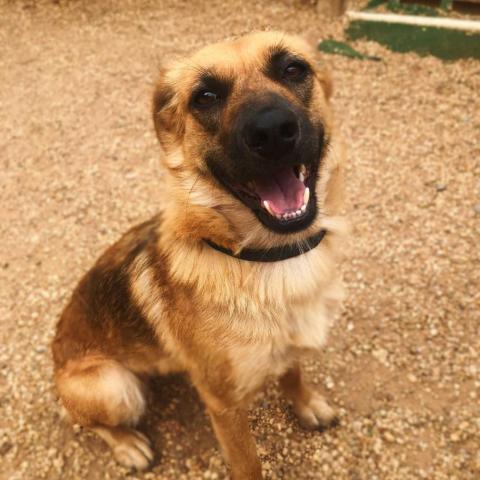 Name: Kimi
Species: Dog
Location: Homeward Trails Animal Rescue Inc, Fairfax Station, VA
Age, Size, Sex, Breed: Young, Medium, Female, Shepherd
Description: "If you are interested in adopting this dog, please fill out our dog adoption questionnaire and e-mail it to [email protected]…" Learn more
---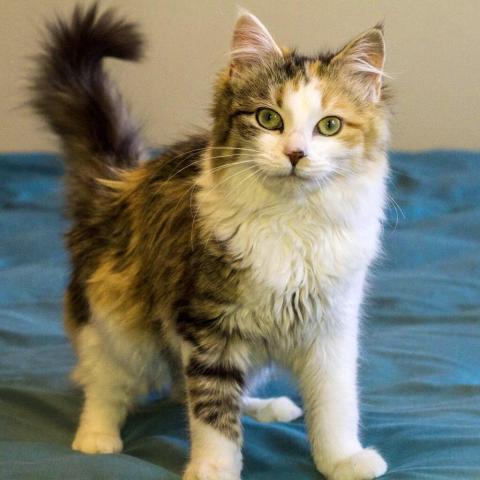 Name: Nicola
Species: Cat
Location: Homeward Trails Animal Rescue Inc, Fairfax Station, VA
Age, Size, Sex, Breed: Young, Small, Female, Domestic Long Hair
Description: "If you are interested in adopting this cat, please fill out our cat adoption questionnaire or if you have questions,…" Learn more
---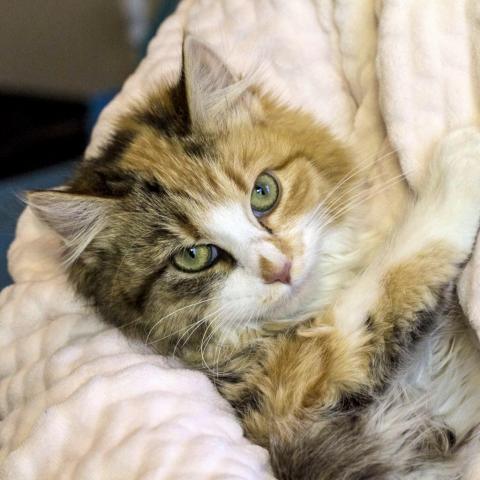 Name: Misha
Species: Cat
Location: Homeward Trails Animal Rescue Inc, Fairfax Station, VA
Age, Size, Sex, Breed: Young, Small, Female, Domestic Long Hair
Description: "If you are interested in adopting this cat, please fill out our cat adoption questionnaire or if you have questions,…" Learn more
---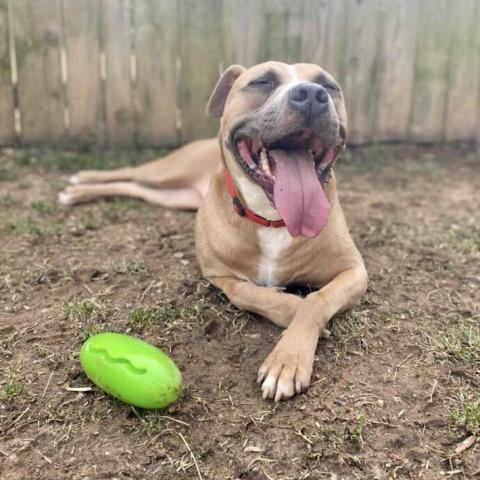 Name: Moose
Species: Dog
Location: Homeward Trails Animal Rescue Inc, Fairfax Station, VA
Age, Size, Sex, Breed: Adult, Large, Male, Pit Bull Terrier
Description: "If you are interested in adopting this dog, please fill out our dog adoption questionnaire and e-mail it to [email protected]…" Learn more
---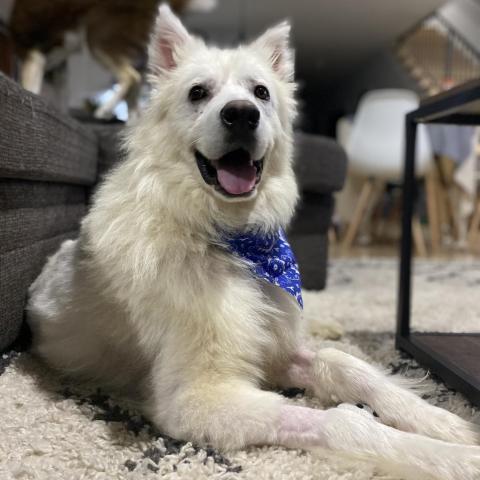 Name: Christopher Walken
Species: Dog
Location: Homeward Trails Animal Rescue Inc, Fairfax Station, VA
Age, Size, Sex, Breed: Adult, Medium, Male, Great Pyrenees Shepherd Mix
Description: "If you are interested in adopting this dog, please fill out our dog adoption questionnaire and e-mail questions to [email protected]…" Learn more
---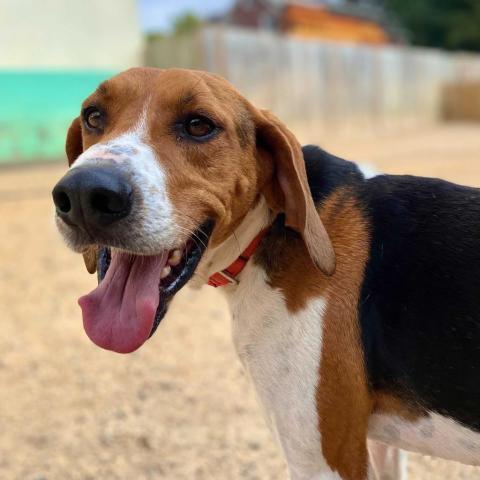 Name: Gunner
Species: Dog
Location: Homeward Trails Animal Rescue Inc, Fairfax Station, VA
Age, Size, Sex, Breed: Adult, Medium, Male, Hound
Description: "Due to COVID-19 precautions, all animals for adoption through Homeward Trails can be met by appointment only. Copy and paste…" Learn more
---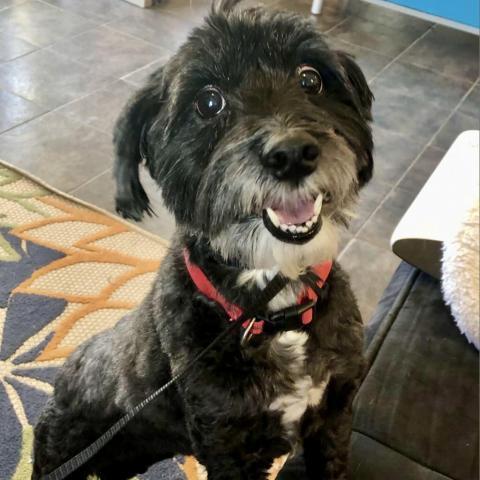 Name: Precious
Species: Dog
Location: Homeward Trails Animal Rescue Inc, Fairfax Station, VA
Age, Size, Sex, Breed: Senior, Medium, Female, Schnauzer Poodle Mix
Description: "Precious is a sweet senior dog looking for a very special home. She was sadly forced to live her life…" Learn more
---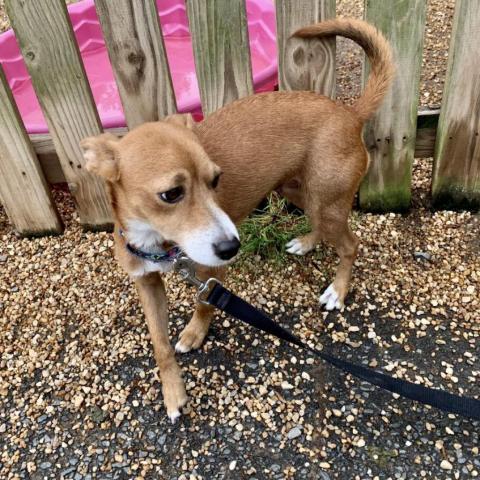 Name: Priya
Species: Dog
Location: Homeward Trails Animal Rescue Inc, Fairfax Station, VA
Age, Size, Sex, Breed: Adult, Small, Female, Chihuahua Fox Terrier Mix
Description: "If you are interested in adopting this dog, please fill out our dog adoption questionnaire and e-mail it to [email protected]…." Learn more
---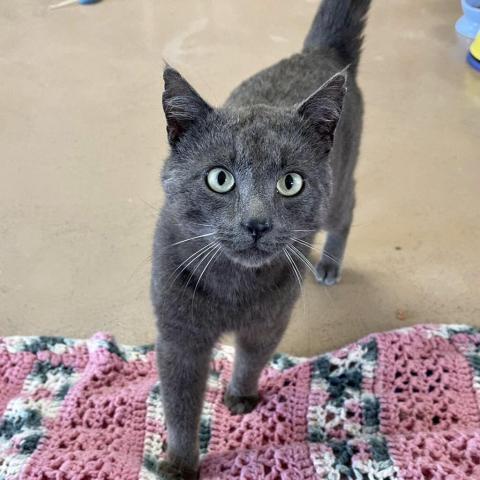 Name: Grayson
Species: Cat
Location: Homeward Trails Animal Rescue Inc, Fairfax Station, VA
Age, Size, Sex, Breed: Adult, Medium, Male, Domestic Short Hair
---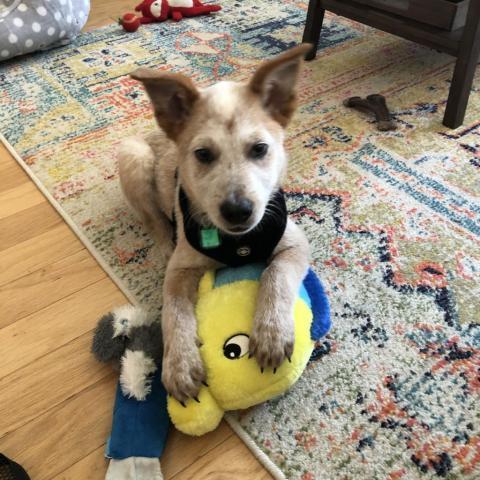 Name: Jerry
Species: Dog
Location: Homeward Trails Animal Rescue Inc, Fairfax Station, VA
Age, Size, Sex, Breed: Baby, Small, Male, Cattle Dog
Description: "If you are interested in adopting this dog, please fill out our dog adoption questionnaire. All animals for adoption through…" Learn more
---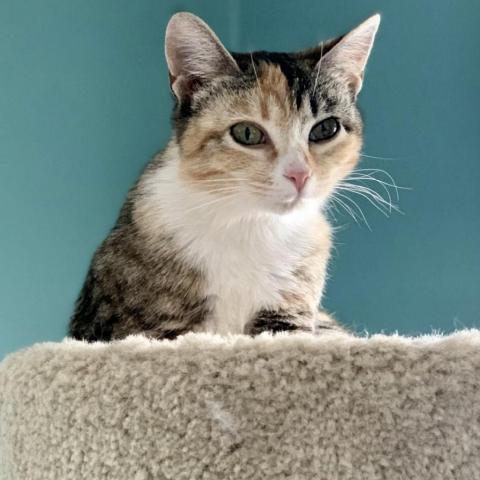 Name: Pansy
Species: Cat
Location: Homeward Trails Animal Rescue Inc, Fairfax Station, VA
Age, Size, Sex, Breed: Young, Medium, Female, Domestic Short Hair
---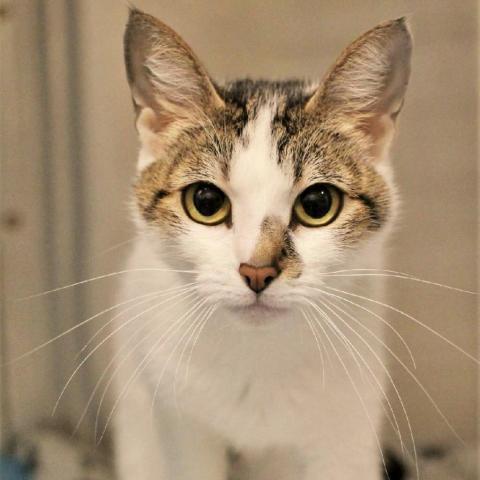 Name: Buttons
Species: Cat
Location: Homeward Trails Animal Rescue Inc, Fairfax Station, VA
Age, Size, Sex, Breed: Adult, Medium, Female, Domestic Short Hair
Description: "If you are interested in adopting this cat, please fill out our cat adoption questionnaire or if you have questions,…" Learn more
---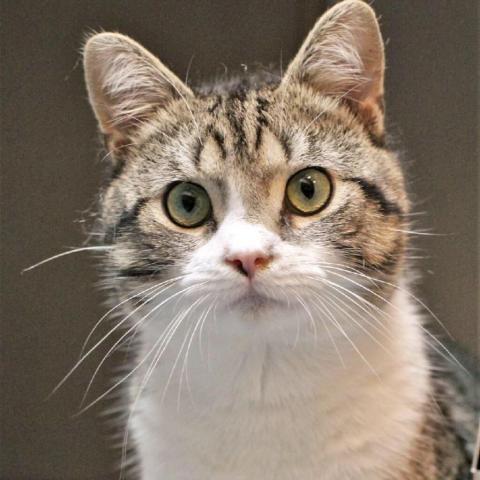 Name: Jordan
Species: Cat
Location: Homeward Trails Animal Rescue Inc, Fairfax Station, VA
Age, Size, Sex, Breed: Young, Medium, Male, Domestic Short Hair
Description: "If you are interested in adopting this cat, please fill out our cat adoption questionnaire or if you have questions,…" Learn more
---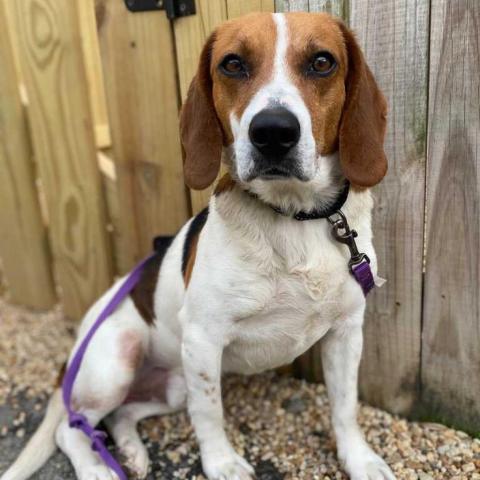 Name: Jelly
Species: Dog
Location: Homeward Trails Animal Rescue Inc, Fairfax Station, VA
Age, Size, Sex, Breed: Adult, Medium, Male, Beagle
Description: "If you are interested in adopting this dog, please fill out our dog adoption questionnaire and e-mail it to [email protected]…" Learn more
---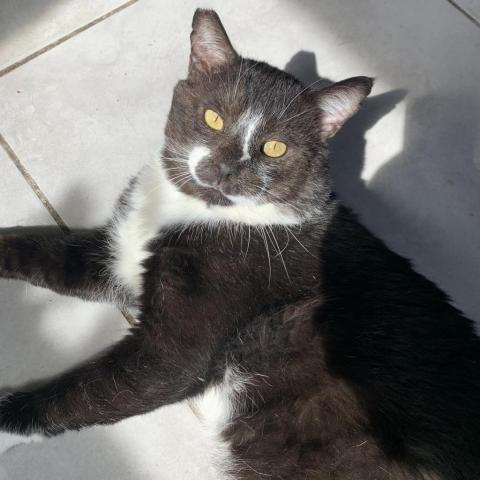 Name: Big Tom
Species: Cat
Location: Homeward Trails Animal Rescue Inc, Fairfax Station, VA
Age, Size, Sex, Breed: Adult, Small, Male, Domestic Short Hair
---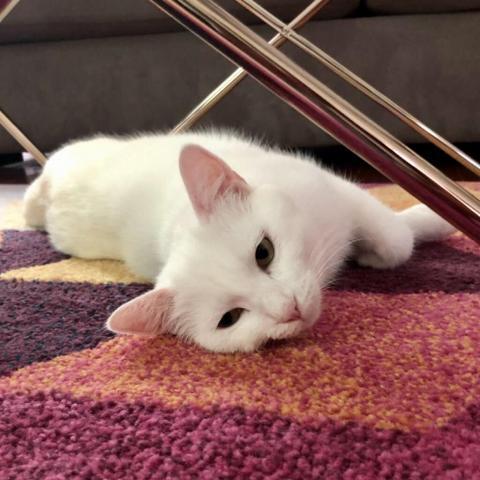 Name: Sarah
Species: Cat
Location: Homeward Trails Animal Rescue Inc, Fairfax Station, VA
Age, Size, Sex, Breed: Adult, Medium, Female, Domestic Short Hair
Description: "If you are interested in adopting this cat, please fill out our cat adoption questionnaire and e-mail it to [email protected]…." Learn more
---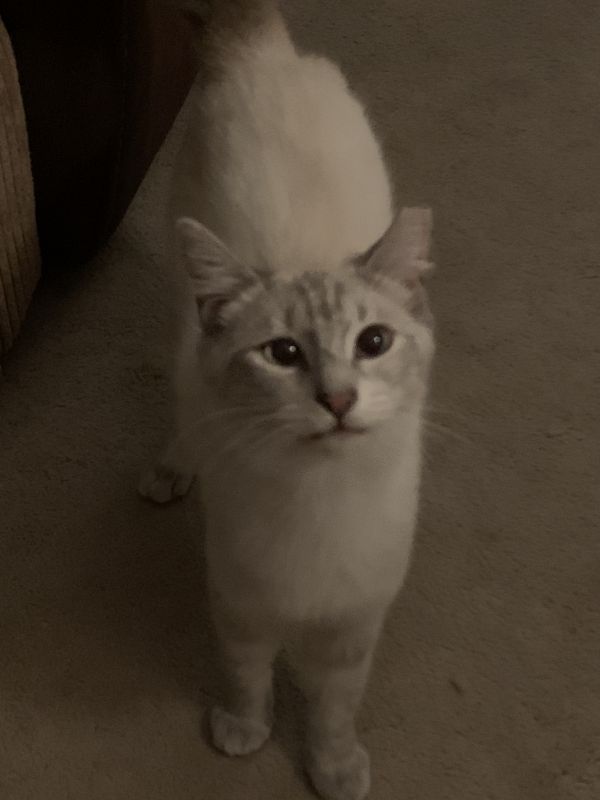 Name: Mei Yun
Species: Cat
Location: Animal Allies, PO Box 7040, Fairfax Station, VA
Age, Size, Sex, Breed: Young, Medium, Female, Siamese
Description: "Mei Yun is approximately 7 months old. She is shy at first but when she warms up she loves to…" Learn more
---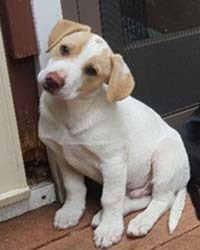 Name: Union 8 Dino
Species: Dog
Location: A Forever Home Rescue Foundation, P.O. Box 222801, Chantilly, VA
Age, Size, Sex, Breed: Baby, Medium, Male, Hound
Description: "Hi, my name is Dino. (Pronounced dee-nO – like the dinosaur, but I am a puppy.) I am one of…" Learn more
---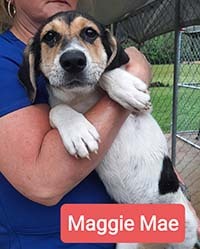 Name: Maggie Mae
Species: Dog
Location: A Forever Home Rescue Foundation, P.O. Box 222801, Chantilly, VA
Age, Size, Sex, Breed: Baby, Medium, Female, Beagle Hound Mix
Description: "Maggie Mae is a cute little Beagle/Hound mix pup. One of our rescue partners in Louisiana was contacted by someone…" Learn more
---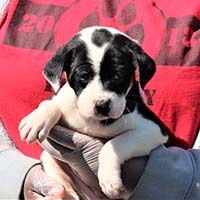 Name: Cookie's Dexter
Species: Dog
Location: A Forever Home Rescue Foundation, P.O. Box 222801, Chantilly, VA
Age, Size, Sex, Breed: Baby, Medium, Male, Mountain Cur
Description: "Beautiful Cookie is a Cur mix. This precious girl had 12 puppies on 3/27/21. Her owner was moving to Las…" Learn more
---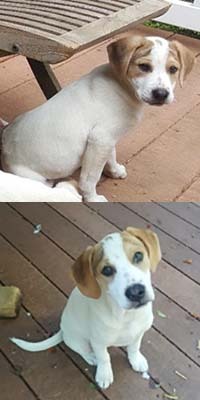 Name: Union 8 Bam Bam
Species: Dog
Location: A Forever Home Rescue Foundation, P.O. Box 222801, Chantilly, VA
Age, Size, Sex, Breed: Baby, Medium, Male, Hound
Description: "Hi, my name is Bam Bam. I am one of the Union 8 puppies. We came from rural Louisiana and…" Learn more
---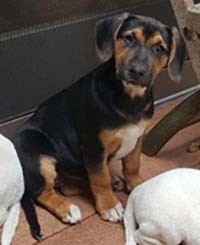 Name: Union 8 Pearl
Species: Dog
Location: A Forever Home Rescue Foundation, P.O. Box 222801, Chantilly, VA
Age, Size, Sex, Breed: Baby, Medium, Female, Hound
Description: "Hi, my name is Pearl and I am one of the Union 8 pups. I came from rural Louisiana with…" Learn more
---

Name: Hound Girl Ella
Species: Dog
Location: A Forever Home Rescue Foundation, P.O. Box 222801, Chantilly, VA
Age, Size, Sex, Breed: Young, Medium, Female, Hound
Description: "The Hound Girls are adorable hound girls! These sweet, friendly girls found themselves with Animal Control in Mississippi. They are…" Learn more
---

Name: Hound Girl Ruby
Species: Dog
Location: A Forever Home Rescue Foundation, P.O. Box 222801, Chantilly, VA
Age, Size, Sex, Breed: Young, Medium, Female, Hound
Description: "Ruby is a very affectionate and playful puppy who loves to follow her humans everywhere they go! She loves to…" Learn more
---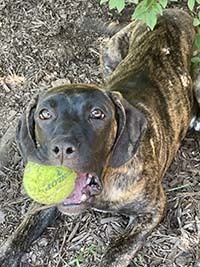 Name: Hound Girl Grace
Species: Dog
Location: A Forever Home Rescue Foundation, P.O. Box 222801, Chantilly, VA
Age, Size, Sex, Breed: Young, Medium, Female, Hound
Description: "The Hound Girls are adorable hound girls! These sweet, friendly girls found themselves with Animal Control in Mississippi. They are…" Learn more
---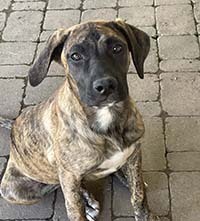 Name: Hound Girl Aria
Species: Dog
Location: A Forever Home Rescue Foundation, P.O. Box 222801, Chantilly, VA
Age, Size, Sex, Breed: Young, Medium, Female, Hound
Description: "The Hound Girls are adorable hound girls! These sweet, friendly girls found themselves with Animal Control in Mississippi. They are…" Learn more
---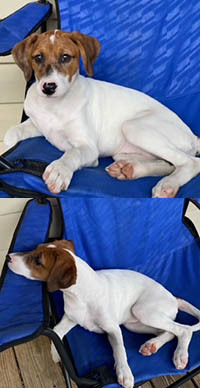 Name: Crawfish Hole Melinda
Species: Dog
Location: A Forever Home Rescue Foundation, P.O. Box 222801, Chantilly, VA
Age, Size, Sex, Breed: Baby, Medium, Female, Hound
Description: "These babies were found in an abandoned house. Now that they are settled in a foster home, their personalities are…" Learn more
---

Name: Crawfish Hole Mitzi
Species: Dog
Location: A Forever Home Rescue Foundation, P.O. Box 222801, Chantilly, VA
Age, Size, Sex, Breed: Baby, Medium, Female, Hound
Description: "These babies were found in an abandoned house. Now that they are settled in a foster home, their personalities are…" Learn more
---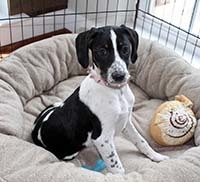 Name: Crawfish Hole Marci
Species: Dog
Location: A Forever Home Rescue Foundation, P.O. Box 222801, Chantilly, VA
Age, Size, Sex, Breed: Baby, Medium, Female, Hound
Description: "These babies were found in an abandoned house. Now that they are settled in a foster home, their personalities are…" Learn more
---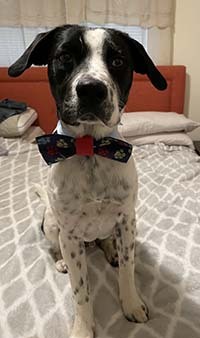 Name: Bud
Species: Dog
Location: A Forever Home Rescue Foundation, P.O. Box 222801, Chantilly, VA
Age, Size, Sex, Breed: Young, Medium, Male, Hound
Description: "Bud is a Hound mix. One of our rescue partners works for a vet. Bud was found tied to his…" Learn more
---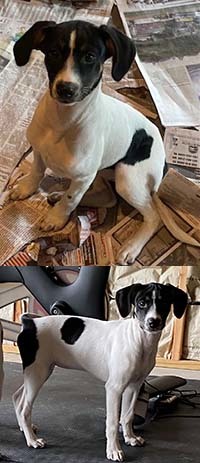 Name: Crawfish Hole Missy
Species: Dog
Location: A Forever Home Rescue Foundation, P.O. Box 222801, Chantilly, VA
Age, Size, Sex, Breed: Baby, Medium, Female, Hound
Description: "These babies were found in an abandoned house. Now that they are settled in a foster home, their personalities are…" Learn more
---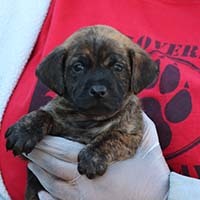 Name: Cookies Chip
Species: Dog
Location: A Forever Home Rescue Foundation, P.O. Box 222801, Chantilly, VA
Age, Size, Sex, Breed: Baby, Medium, Male, Mountain Cur
Description: "Beautiful Cookie is a Cur mix. This precious girl had 12 puppies on 3/27/21. Her owner was moving to Las…" Learn more
---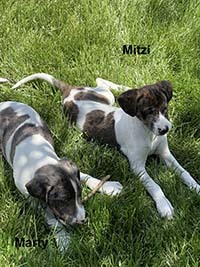 Name: Crawfish Hole Marty
Species: Dog
Location: A Forever Home Rescue Foundation, P.O. Box 222801, Chantilly, VA
Age, Size, Sex, Breed: Baby, Medium, Male, Hound
Description: "These babies were found in an abandoned house. Now that they are settled in a foster home, their personalities are…" Learn more
---
Name: Crawfish Hole Mister
Species: Dog
Location: A Forever Home Rescue Foundation, P.O. Box 222801, Chantilly, VA
Age, Size, Sex, Breed: Baby, Medium, Male, Hound
Description: "These babies were found in an abandoned house. Now that they are settled in a foster home, their personalities are…" Learn more
---

Name: Carman's Daisy
Species: Dog
Location: A Forever Home Rescue Foundation, P.O. Box 222801, Chantilly, VA
Age, Size, Sex, Breed: Baby, Medium, Female, Border Collie
Description: "Hi, I'm Daisy! I was living in Mississippi with my brothers and sisters until somebody tried to give us away…" Learn more
---

Name: Jeb
Species: Dog
Location: A Forever Home Rescue Foundation, P.O. Box 222801, Chantilly, VA
Age, Size, Sex, Breed: Adult, Medium, Male, Hound Labrador Retriever Mix
Description: "My favorite thing in the world is a tennis ball. I could spend my entire day fetching or just chewing…" Learn more
---

Name: Cookie's Gadget
Species: Dog
Location: A Forever Home Rescue Foundation, P.O. Box 222801, Chantilly, VA
Age, Size, Sex, Breed: Baby, Medium, Female, Mountain Cur
Description: "Beautiful Cookie is a Cur mix. This precious girl had 12 puppies on 3/27/21. Her owner was moving to Las…" Learn more
---
Name: Cookie's Fiona
Species: Dog
Location: A Forever Home Rescue Foundation, P.O. Box 222801, Chantilly, VA
Age, Size, Sex, Breed: Baby, Medium, Female, Mountain Cur
Description: "Beautiful Cookie is a Cur mix. This precious girl had 12 puppies on 3/27/21. Her owner was moving to Las…" Learn more
---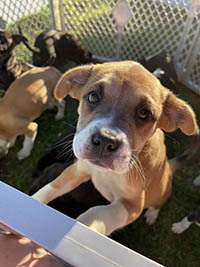 Name: Cookie's Po
Species: Dog
Location: A Forever Home Rescue Foundation, P.O. Box 222801, Chantilly, VA
Age, Size, Sex, Breed: Baby, Medium, Male, Mountain Cur
Description: "Beautiful Cookie is a Cur mix. This precious girl had 12 puppies on 3/27/21. Her owner was moving to Las…" Learn more
---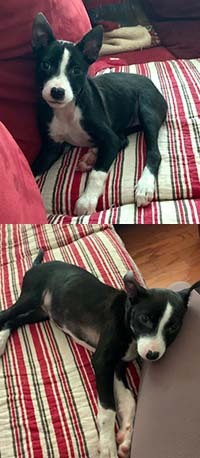 Name: Shiloh
Species: Dog
Location: A Forever Home Rescue Foundation, P.O. Box 222801, Chantilly, VA
Age, Size, Sex, Breed: Baby, Medium, Female, Border Collie
Description: "Meet Shiloh! She is spunky, smart, and full of energy. She loves to play rope, ball, and with stuffed animals…" Learn more
---

Name: Ford
Species: Dog
Location: A Forever Home Rescue Foundation, P.O. Box 222801, Chantilly, VA
Age, Size, Sex, Breed: Baby, Medium, Male, Hound Shepherd Mix
Description: "Ford is coming from Mississippi. His owner was in a car accident and landed in the hospital. It was discovered…" Learn more
---

Name: Cookie
Species: Dog
Location: A Forever Home Rescue Foundation, P.O. Box 222801, Chantilly, VA
Age, Size, Sex, Breed: Adult, Medium, Female, Mountain Cur
Description: "Beautiful Cookie is a Cur mix. This precious girl had 12 puppies on 3/27/21. Her owner was moving to Las…" Learn more
---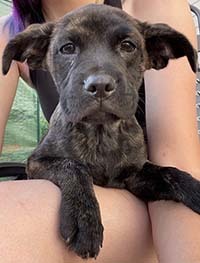 Name: Cookie's Luigi
Species: Dog
Location: A Forever Home Rescue Foundation, P.O. Box 222801, Chantilly, VA
Age, Size, Sex, Breed: Baby, Medium, Male, Mountain Cur
Description: "Beautiful Cookie is a Cur mix. This precious girl had 12 puppies on 3/27/21. Her owner was moving to Las…" Learn more
---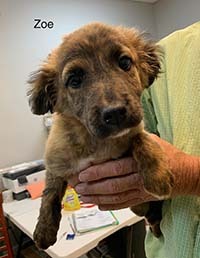 Name: MS Zoe
Species: Dog
Location: A Forever Home Rescue Foundation, P.O. Box 222801, Chantilly, VA
Age, Size, Sex, Breed: Baby, Medium, Female, Australian Shepherd Hound Mix
Description: "Murphy and Zoe are adorable Aussie/Hound mix pups. They were found in the middle of a road in rural Mississippi.Accuracy…" Learn more
---