Want to add to your family and do something good for the world at the same time? Maybe it's finally time to adopt a pet! During the coronavirus pandemic, shelters have dogs, cats and other animals ready and waiting to be adopted.
Across California, there are thousands of dogs, cats and other animals of all ages without a home — and many of them are located not too far from you. For those looking to adopt, a great place to start your search for an adorable new fur child is at Community Concern For Cats, where Louise the cat is waiting patiently, or another local facility. If you aren't sure if you have time to take care of a pet year round, many shelters also offer opportunities to foster pets until they are placed in appropriate homes.
Need some help in your search? Patch and Petfinder have you covered. We create a list each week of all the pets recently put up for adoption in your area. If you're a cat person, meet Basquiat, a Domestic Short Hair up for adoption. Or if dogs are more your thing, there are several great dogs available, too. Click on any listing for more information, or to start the adoption process.
Editor's note: This list was automatically generated using data compiled by Petfinder. Please report any errors or other feedback to [email protected]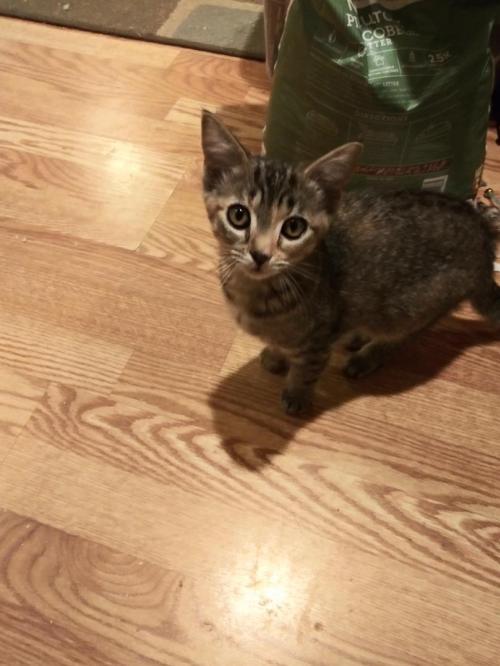 Name: Basquiat
Species: Cat
Location: Community Concern For Cats, P.O. Box 3795, Walnut Creek, CA
Age, Size, Sex, Breed: Baby, Medium, Female, Domestic Short Hair
Good With: Kids and cats
Description: "Please contact Kay ([email protected]), (925) 408-5249 for more information about this pet.Basquiat is a female kitten full of energy. She…" Learn more
---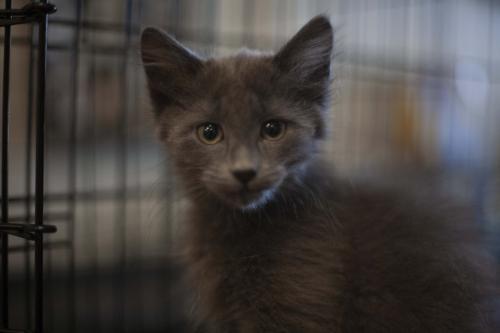 Name: Betelguise
Species: Cat
Location: Community Concern For Cats, P.O. Box 3795, Walnut Creek, CA
Age, Size, Sex, Breed: Baby, Small, Male, Russian Blue Domestic Medium Hair Mix
Good With: Kids, dogs and cats
Description: "Welcome to Betelguise's Wonderful WorldBetelguise is your portal into the wonderful world of kittenhood. This 3 month old boy jumps…" Learn more
---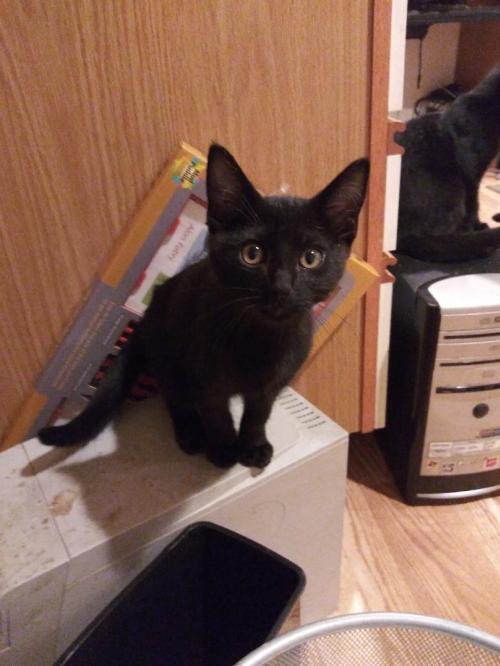 Name: Louise
Species: Cat
Location: Community Concern For Cats, P.O. Box 3795, Walnut Creek, CA
Age, Size, Sex, Breed: Baby, Medium, Female, Domestic Short Hair
Good With: Kids and cats
Description: "Please contact Kay ([email protected]), (925) 408-5249 for more information about this pet.Louise is a super sweet female kitten. She is…" Learn more
---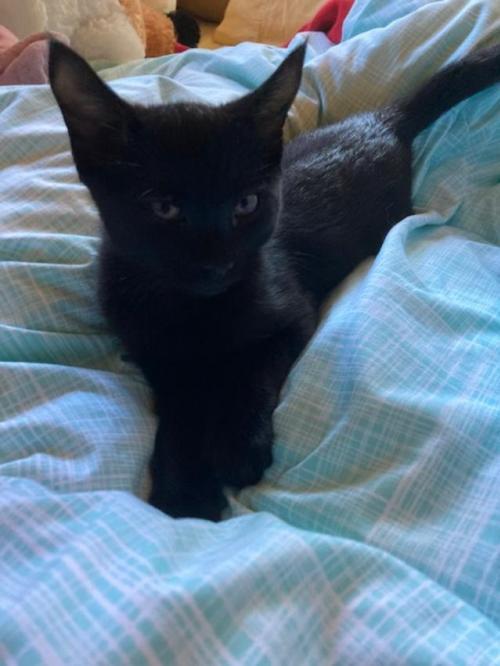 Name: Aurora
Species: Cat
Location: Community Concern For Cats, P.O. Box 3795, Walnut Creek, CA
Age, Size, Sex, Breed: Baby, Medium, Female, Domestic Short Hair
Good With: Kids, dogs and cats
Description: "Please contact Kay ([email protected]), (925) 408-5249 for more information about this pet.This sweet kitten Aurora is fearless, extremely playful with…" Learn more
---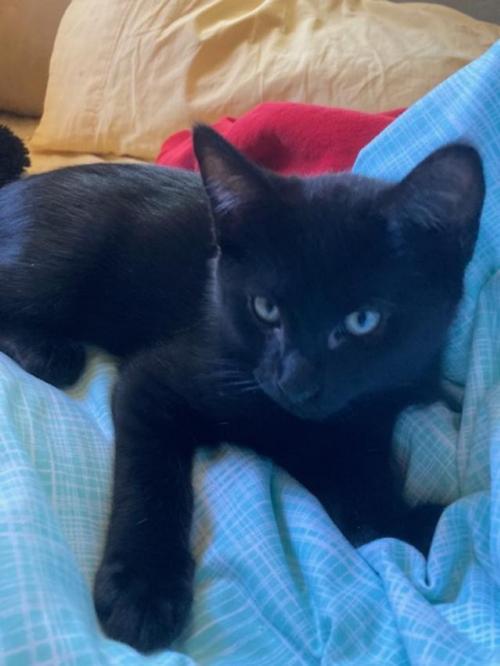 Name: Oliver
Species: Cat
Location: Community Concern For Cats, P.O. Box 3795, Walnut Creek, CA
Age, Size, Sex, Breed: Baby, Medium, Male, Domestic Short Hair
Good With: Kids, dogs and cats
Description: "Please contact Kay ([email protected]), (925) 408-5249 for more information about this pet.This is kitten Oliver, Aurora's brother. While his sister…" Learn more
---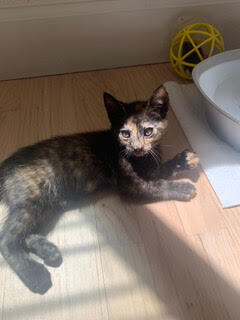 Name: Bear
Species: Cat
Location: Community Concern For Cats, P.O. Box 3795, Walnut Creek, CA
Age, Size, Sex, Breed: Baby, Medium, Female, Domestic Medium Hair
Good With: Kids, dogs and cats
Description: "Please contact Renee ([email protected]) for more information about this pet. TO INQUIRE ABOUT THESE CATS email Renee at [email protected] Include…" Learn more
---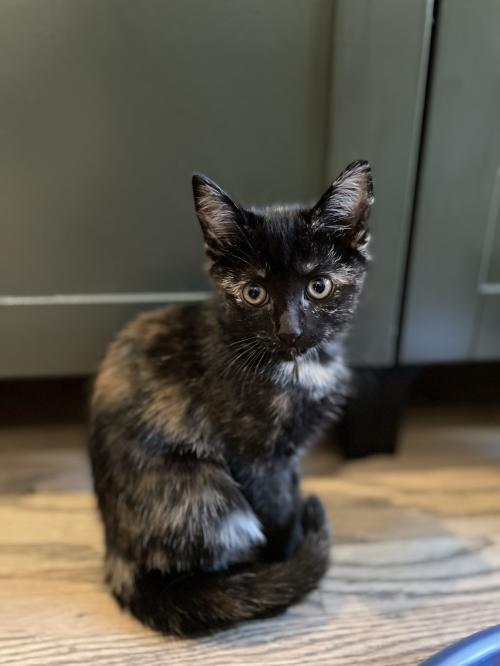 Name: Starburst
Species: Cat
Location: Community Concern For Cats, P.O. Box 3795, Walnut Creek, CA
Age, Size, Sex, Breed: Baby, Medium, Female, Tortoiseshell Domestic Medium Hair Mix
Good With: Kids, dogs and cats
Description: "Please contact Renee ([email protected]) for more information about this pet. TO INQUIRE ABOUT THESE CATS email Renee at [email protected] Include…" Learn more
---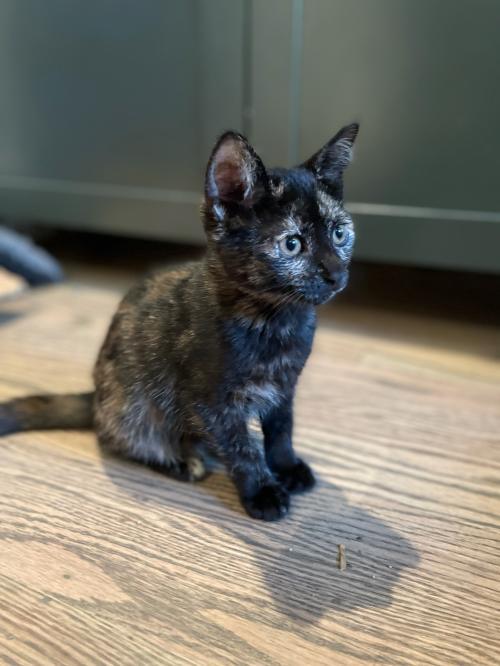 Name: Junior
Species: Cat
Location: Community Concern For Cats, P.O. Box 3795, Walnut Creek, CA
Age, Size, Sex, Breed: Baby, Medium, Female, Tortoiseshell Domestic Medium Hair Mix
Good With: Kids, dogs and cats
Description: "Please contact Renee ([email protected]) for more information about this pet. TO INQUIRE ABOUT THESE CATS email Renee at [email protected] Include…" Learn more
---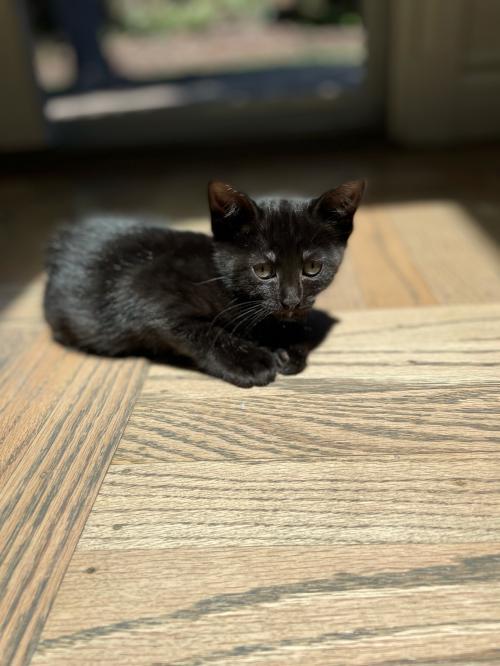 Name: Pepper
Species: Cat
Location: Community Concern For Cats, P.O. Box 3795, Walnut Creek, CA
Age, Size, Sex, Breed: Baby, Medium, Female, Domestic Short Hair Domestic Medium Hair Mix
Good With: Kids, dogs and cats
Description: "Please contact Renee ([email protected]) for more information about this pet. TO INQUIRE ABOUT THESE CATS email Renee at [email protected] Include…" Learn more
---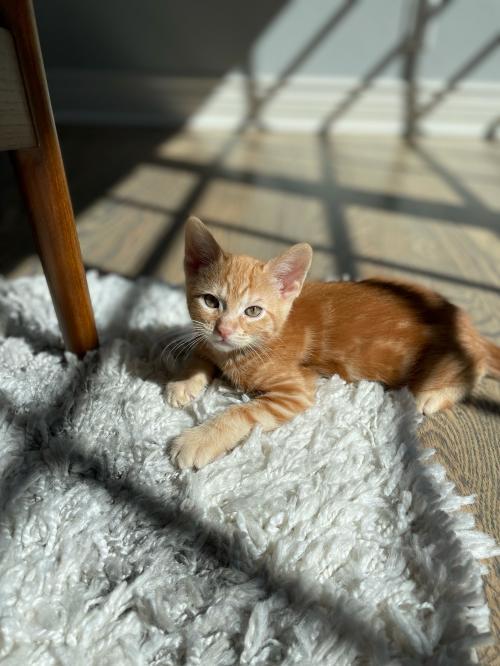 Name: Fred
Species: Cat
Location: Community Concern For Cats, P.O. Box 3795, Walnut Creek, CA
Age, Size, Sex, Breed: Baby, Medium, Male, Domestic Short Hair Domestic Medium Hair Mix
Good With: Kids, dogs and cats
Description: "Please contact Renee ([email protected]) for more information about this pet. TO INQUIRE ABOUT THESE CATS email Renee at [email protected] Include…" Learn more
---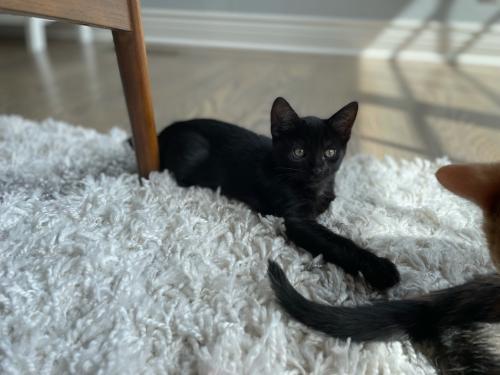 Name: Blackberry
Species: Cat
Location: Community Concern For Cats, P.O. Box 3795, Walnut Creek, CA
Age, Size, Sex, Breed: Baby, Medium, Male, Domestic Short Hair Domestic Medium Hair Mix
Good With: Kids, dogs and cats
Description: "Please contact Renee ([email protected]) for more information about this pet. TO INQUIRE ABOUT THESE CATS email Renee at [email protected] Include…" Learn more
---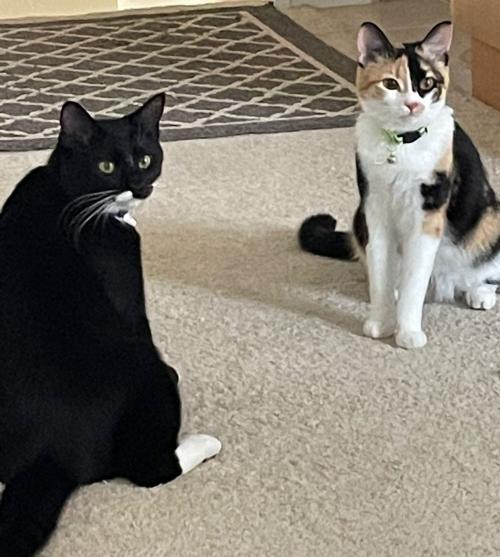 Name: Khloe & Stella
Species: Cat
Location: Community Concern For Cats, P.O. Box 3795, Walnut Creek, CA
Age, Size, Sex, Breed: Young, Medium, Female, Tuxedo Calico Mix
Good With: Kids and dogs
Description: "Please contact Angela ([email protected]), (510) 909-6737 for more information about this pet.Khloe and Stella born August 2020, are looking for…" Learn more
---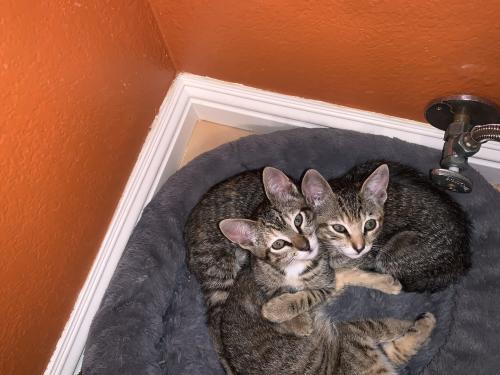 Name: Tigress and Pinky
Species: Cat
Location: Community Concern For Cats, P.O. Box 3795, Walnut Creek, CA
Age, Size, Sex, Breed: Baby, Medium, Female, Domestic Short Hair
Good With: Kids and cats
Description: "Please contact Kay ([email protected]), (925) 408-5249 for more information about this pet.Pinky loves to cuddle and play with her sisters…." Learn more
---
Name: Cowboy & Rodeo
Species: Cat
Location: Community Concern For Cats, P.O. Box 3795, Walnut Creek, CA
Age, Size, Sex, Breed: Young, Medium, Male, Domestic Long Hair Domestic Short Hair Mix
Good With: Kids
Description: "Please contact Margaret ([email protected]) for more information about this pet.Cowboy DLH Brown Tabby and Rodeo DSH Black ***bonded pair required…" Learn more
---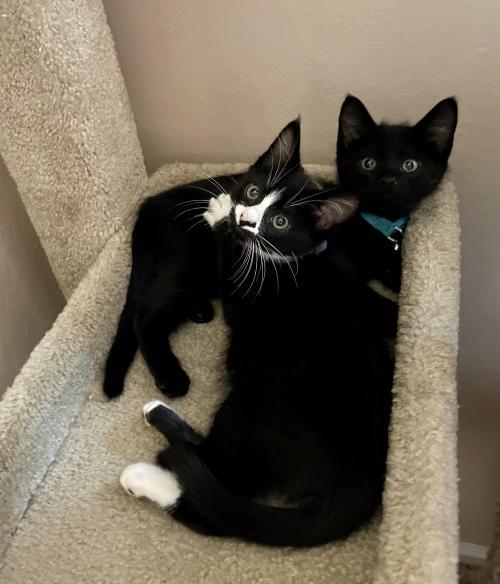 Name: Rory & Koda
Species: Cat
Location: Community Concern For Cats, P.O. Box 3795, Walnut Creek, CA
Age, Size, Sex, Breed: Young, Medium, Male, Domestic Short Hair
Description: "Please contact Margaret ([email protected]) for more information about this pet.Koda and Rory are sweet brothers looking for their forever home…." Learn more
---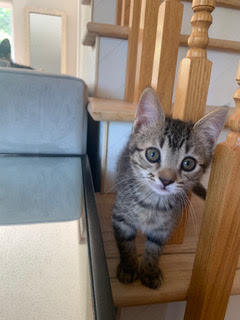 Name: Daisy
Species: Cat
Location: Community Concern For Cats, P.O. Box 3795, Walnut Creek, CA
Age, Size, Sex, Breed: Baby, Medium, Female, Domestic Medium Hair
Good With: Kids, dogs and cats
Description: "Please contact Renee ([email protected]) for more information about this pet. TO INQUIRE ABOUT THESE CATS email Renee at [email protected] Include…" Learn more
---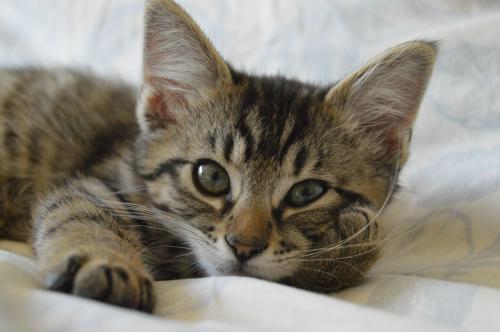 Name: Susie Q
Species: Cat
Location: Community Concern For Cats, P.O. Box 3795, Walnut Creek, CA
Age, Size, Sex, Breed: Baby, Small, Female, Tabby Domestic Short Hair Mix
Good With: Kids, dogs and cats
Description: "Please contact Dana ([email protected]), (925) 586-6408 for more information about this pet.Susie Q is a super friendly, playful, and confident…" Learn more
---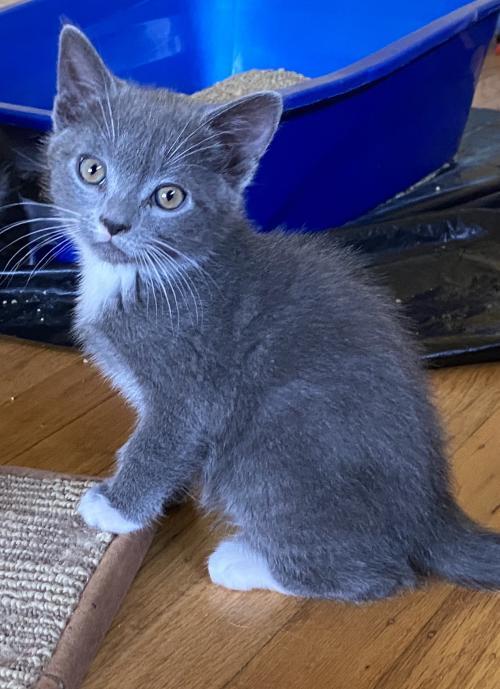 Name: Louie
Species: Cat
Location: Community Concern For Cats, P.O. Box 3795, Walnut Creek, CA
Age, Size, Sex, Breed: Baby, Medium, Male, Tuxedo Domestic Short Hair Mix
Good With: Cats
Description: "A Solo Act, a Duet, or a Trio: Meet the TuxedosLouie is one of three beautiful tuxedo kittens born to…" Learn more
---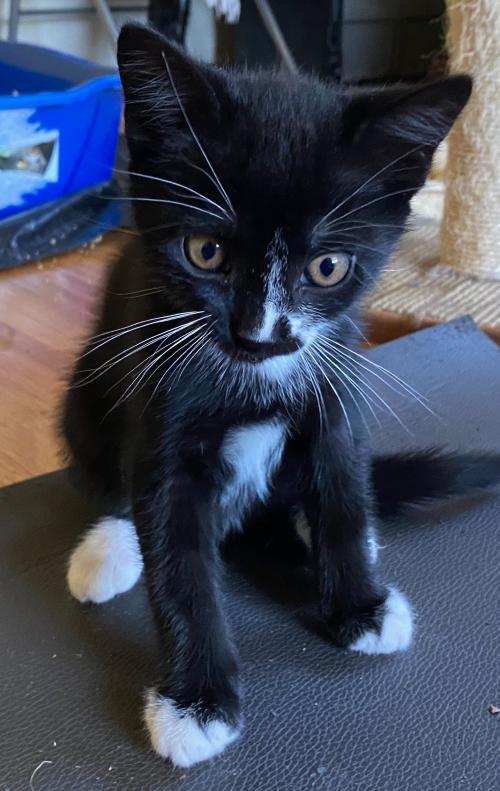 Name: Thelonious
Species: Cat
Location: Community Concern For Cats, P.O. Box 3795, Walnut Creek, CA
Age, Size, Sex, Breed: Baby, Medium, Male, Tuxedo Domestic Short Hair Mix
Good With: Cats
Description: "Thelonious is a perfect pitch kitty. Never a wrong note, creative playboy, and dressed for a night on the town…." Learn more
---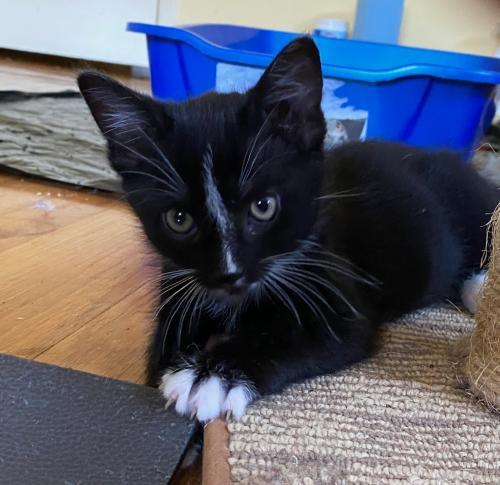 Name: Miles
Species: Cat
Location: Community Concern For Cats, P.O. Box 3795, Walnut Creek, CA
Age, Size, Sex, Breed: Baby, Medium, Male, Tuxedo Domestic Short Hair Mix
Good With: Cats
Description: "Miles is music to your ears and beauty to your eyesMiles is dressed for a night on the town (like…" Learn more
---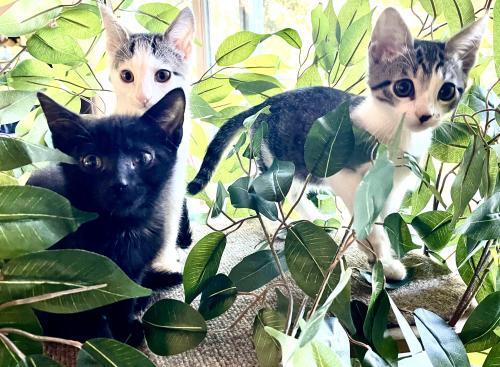 Name: The Potato Gang!
Species: Cat
Location: Community Concern For Cats, P.O. Box 3795, Walnut Creek, CA
Age, Size, Sex, Breed: Baby, Medium, Female, Domestic Short Hair Domestic Medium Hair Mix
Good With: Kids, dogs and cats
Description: "Please contact Renee ([email protected]) for more information about this pet. TO INQUIRE ABOUT THESE CATS email Renee at [email protected] Include…" Learn more
---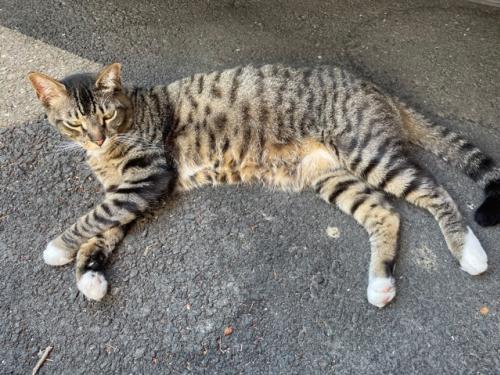 Name: Chester
Species: Cat
Location: Community Concern For Cats, P.O. Box 3795, Walnut Creek, CA
Age, Size, Sex, Breed: Adult, Medium, Male, Domestic Short Hair Tabby Mix
Good With: Kids and cats
Description: "Please contact Kay ([email protected]), (925) 408-5249 for more information about this pet. Sadly, Linda must rehome her beloved Chester. Can…" Learn more
---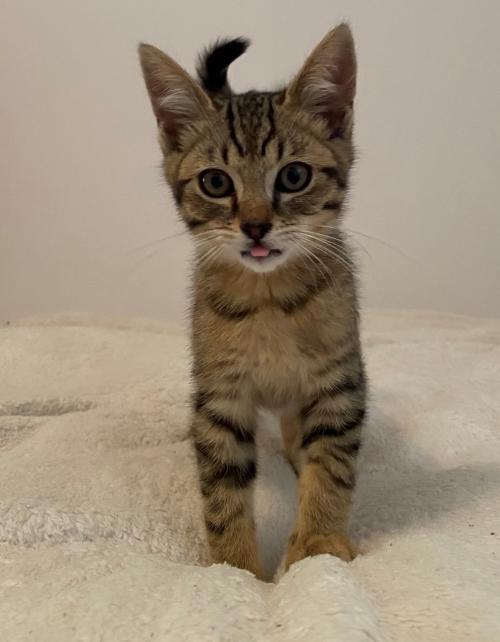 Name: Squeak
Species: Cat
Location: Community Concern For Cats, P.O. Box 3795, Walnut Creek, CA
Age, Size, Sex, Breed: Baby, Medium, Male, Domestic Short Hair
Good With: Kids, dogs and cats
Description: "Please contact Angela ([email protected]), (510) 909-6737 for more information about this pet.This is what squeaks foster has to say about…" Learn more
---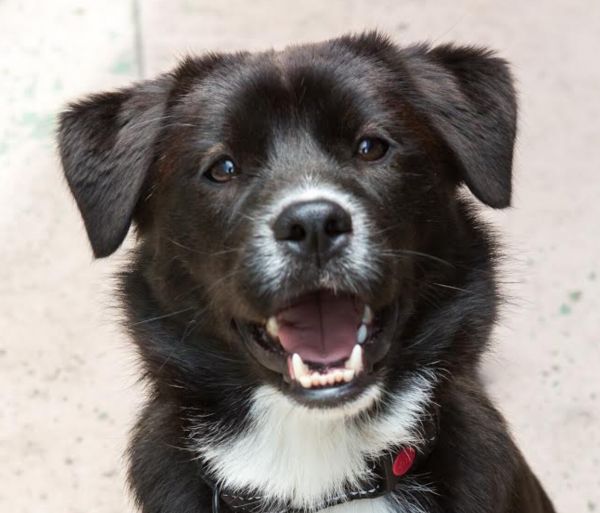 Name: Almond
Species: Dog
Location: Love And Second Chances, San Ramon, CA
Age, Size, Sex, Breed: Adult, Medium, Male, Jindo
Good With: Kids and dogs
Description: "Meet Almond! Almond is a very sweet dog who is patiently waiting for a loving forever home! To get more…" Learn more
---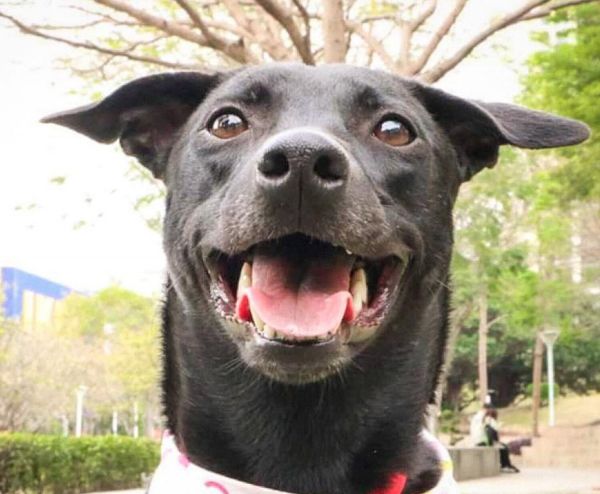 Name: Adela
Species: Dog
Location: Love And Second Chances, San Ramon, CA
Age, Size, Sex, Breed: Adult, Medium, Female, Labrador Retriever Terrier Mix
Good With: Kids, dogs and cats
Description: "Meet Adela! Adela is a very sweet dog who is patiently waiting for a loving forever home! To get more…" Learn more
---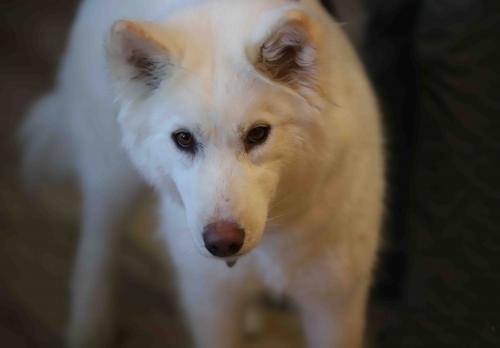 Name: Lagertha
Species: Dog
Location: Northern California Sled Dog Rescue Norsled, PO Box 30877, Walnut Creek, CA
Age, Size, Sex, Breed: Adult, Medium, Female, Siberian Husky
Good With: Kids and dogs
Description: "You can fill out an adoption application online on our official website. Lagertha was deemed a dangerous animal because she…" Learn more
---
Name: Huckleberry
Species: Dog
Location: Ozzies Pound Puppies, Concord, CA
Age, Size, Sex, Breed: Baby, Large, Male, American Bully
Good With: Dogs and cats
Description: "Huckleberry is our last remaining survivor out of a litter of six. He came to us very sick and tiny…" Learn more
---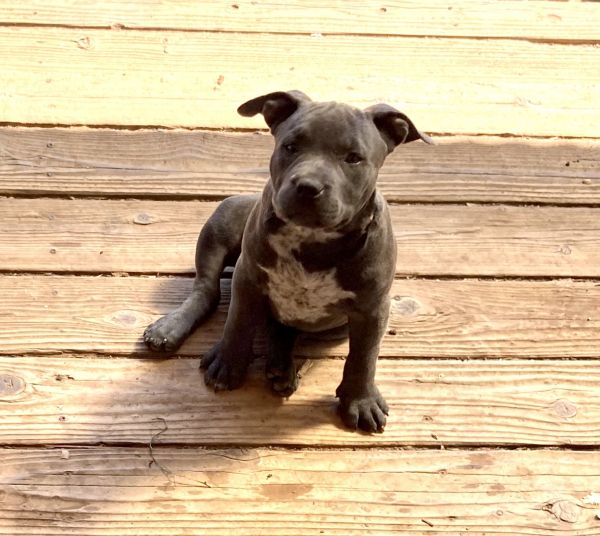 Name: Clementine
Species: Dog
Location: Ozzies Pound Puppies, Concord, CA
Age, Size, Sex, Breed: Baby, Large, Female, American Bully
Good With: Dogs
Description: "Gorgeous parvo survivor Clementine is ready to find her furever home! Clementine is a 12 week old bully mix. She…" Learn more
---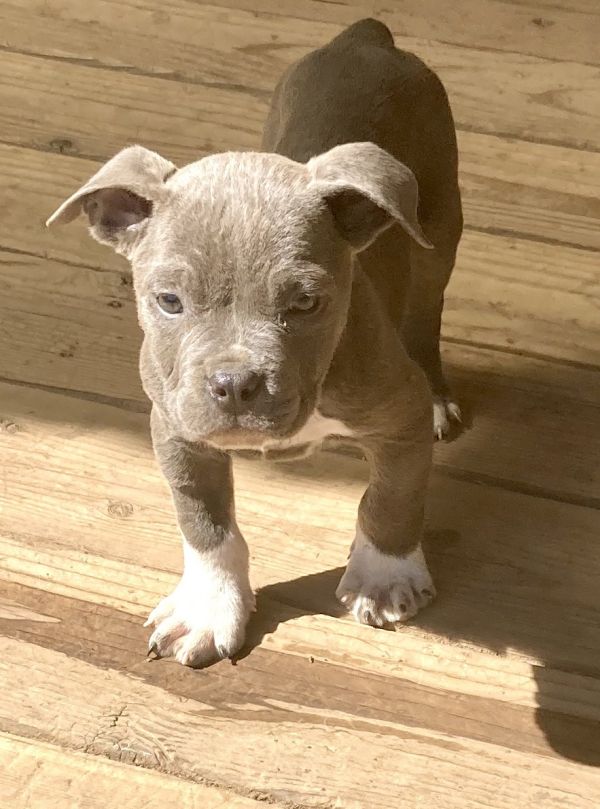 Name: Mango
Species: Dog
Location: Ozzies Pound Puppies, Concord, CA
Age, Size, Sex, Breed: Baby, Medium, Female, American Bully
Good With: Dogs
Description: "Our sweet parvo survivor Mango is ready to find her furever home! Mango is a 12 week old bully mix,…" Learn more
---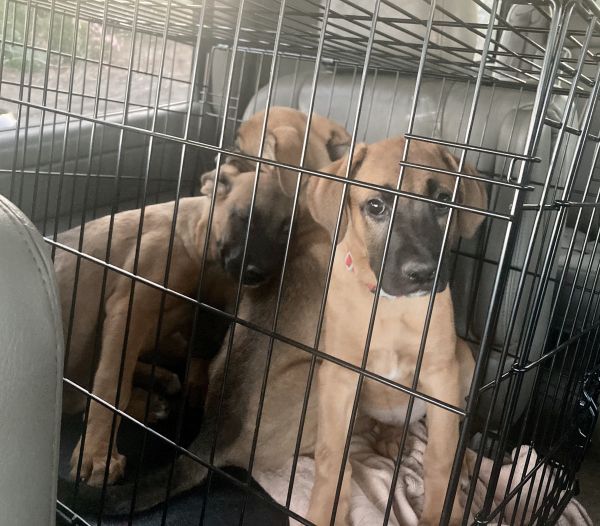 Name: Sierra
Species: Dog
Location: Ozzies Pound Puppies, Concord, CA
Age, Size, Sex, Breed: Baby, Large, Female, German Shepherd Dog Boxer Mix
Good With: Dogs
Description: "Sierra is ready to start her search for her furever home! Sierra and her three littermates were a rescue transfer…" Learn more
---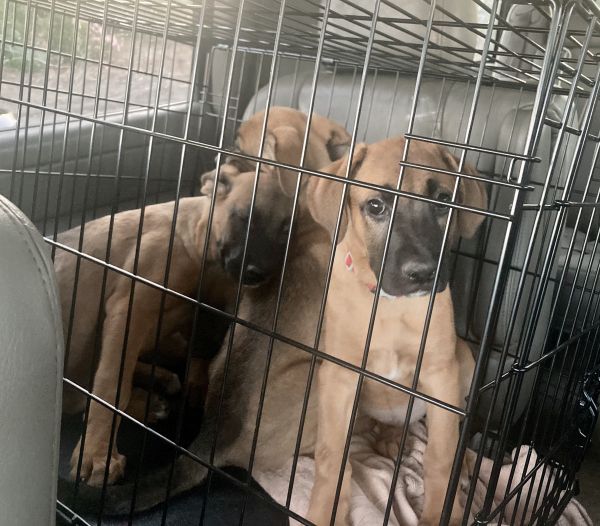 Name: Scout
Species: Dog
Location: Ozzies Pound Puppies, Concord, CA
Age, Size, Sex, Breed: Baby, Large, Female, German Shepherd Dog Boxer Mix
Good With: Dogs
Description: "Scout is ready to start her search for her furever home! Scout and her three littermates were a rescue transfer…" Learn more
---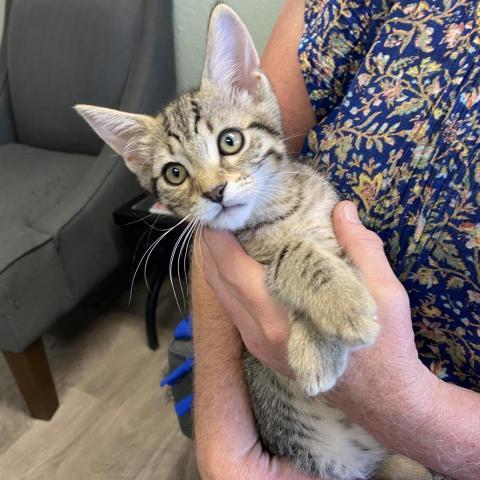 Name: Leroy
Species: Cat
Location: Contra Costa Humane Society, 171 Mayhew Way, Suite 101, Pleasant Hill, CA
Age, Size, Sex, Breed: Baby, Small, Male, Domestic Short Hair
---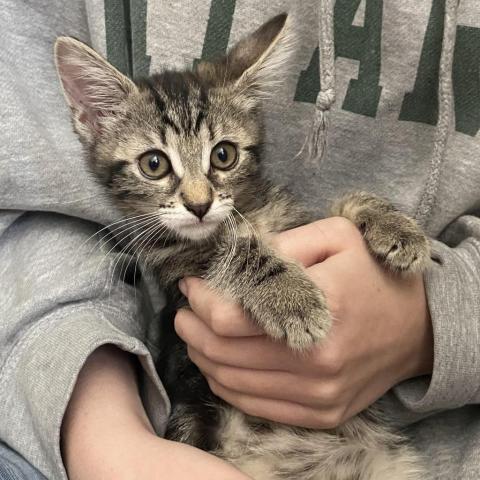 Name: Mittens
Species: Cat
Location: Contra Costa Humane Society, 171 Mayhew Way, Suite 101, Pleasant Hill, CA
Age, Size, Sex, Breed: Baby, Small, Female, Domestic Short Hair
---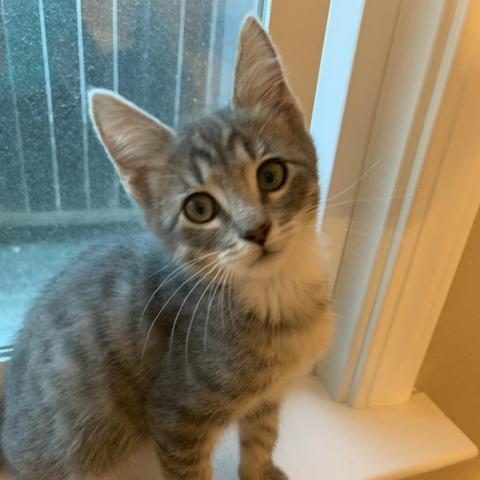 Name: Oliver
Species: Cat
Location: Contra Costa Humane Society, 171 Mayhew Way, Suite 101, Pleasant Hill, CA
Age, Size, Sex, Breed: Baby, Small, Male, Domestic Short Hair
Description: "My name is Oliver and I love to wrestle, especially with my brother Bosley, and love to see if I…" Learn more
---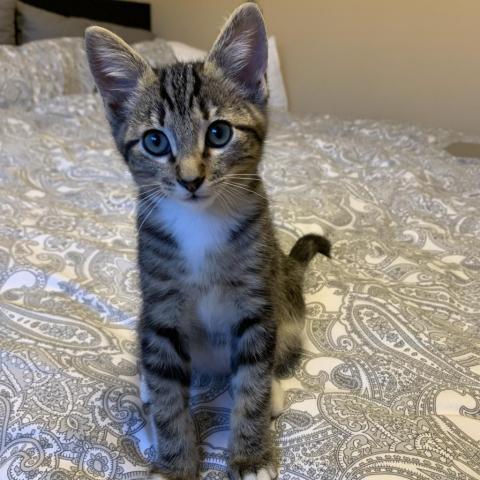 Name: Bosley
Species: Cat
Location: Contra Costa Humane Society, 171 Mayhew Way, Suite 101, Pleasant Hill, CA
Age, Size, Sex, Breed: Baby, Small, Male, Domestic Short Hair
Description: "I am a dare devil and instigator of wrestle matches. I believe I have super hero powers and am the…" Learn more
---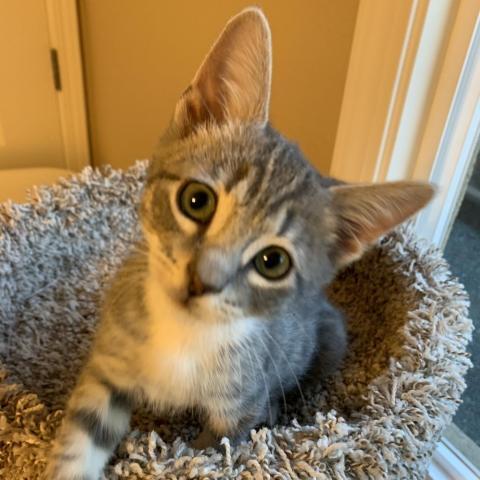 Name: Hank
Species: Cat
Location: Contra Costa Humane Society, 171 Mayhew Way, Suite 101, Pleasant Hill, CA
Age, Size, Sex, Breed: Baby, Small, Male, Domestic Short Hair
Description: "I love a good lap. Cuddling is the best. I also like to hang out with my siblings and will…" Learn more
---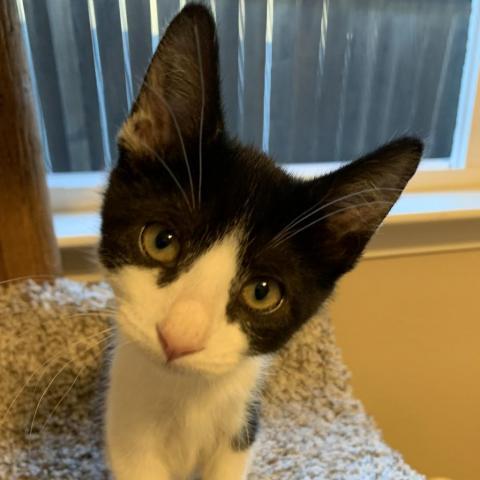 Name: Harriet
Species: Cat
Location: Contra Costa Humane Society, 171 Mayhew Way, Suite 101, Pleasant Hill, CA
Age, Size, Sex, Breed: Baby, Small, Female, Domestic Short Hair
Description: "Harriet is not one to miss a meal, she's waiting at the door when it's food time. She loves to…" Learn more
---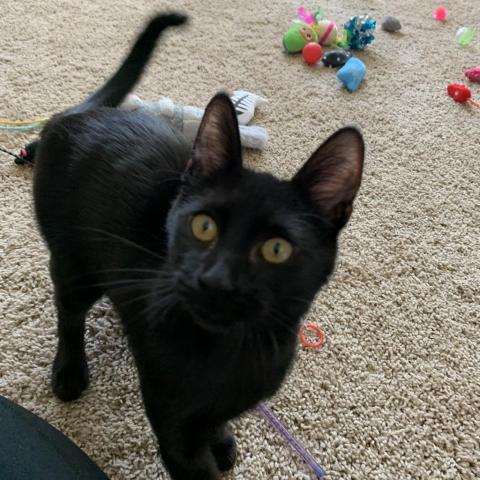 Name: Bobo
Species: Cat
Location: Contra Costa Humane Society, 171 Mayhew Way, Suite 101, Pleasant Hill, CA
Age, Size, Sex, Breed: Baby, Small, Male, Domestic Short Hair
Description: "Bobo is an attention lover and definitely wants to be in the room where stuff is happening. Super super playful,…" Learn more
---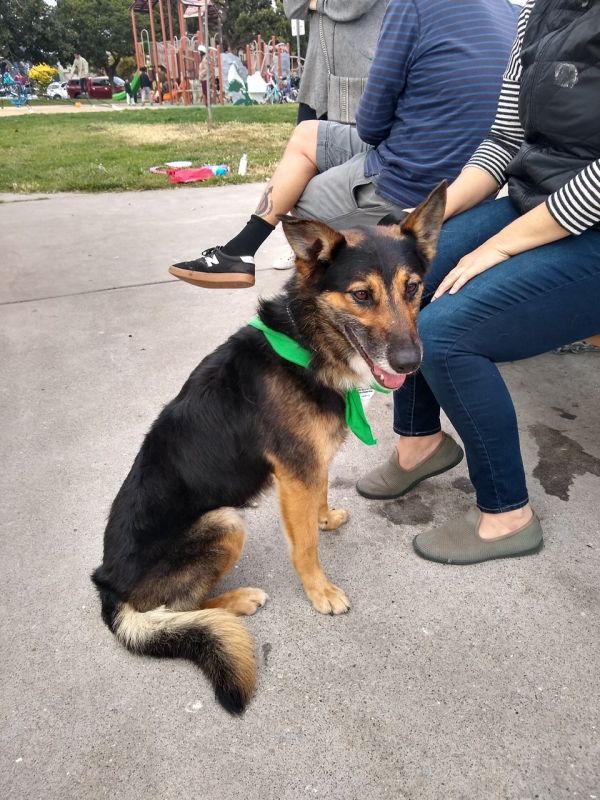 Name: london
Species: Dog
Location: Underdog Animal Rescue, Lafayette, CA
Age, Size, Sex, Breed: Adult, Medium, Male, Shepherd Australian Cattle Dog / Blue Heeler Mix
Good With: Kids and dogs
Description: "London is a fantastic dog! He is charming, social, fun, and energetic, and loves people of all ages, especially kids…." Learn more
---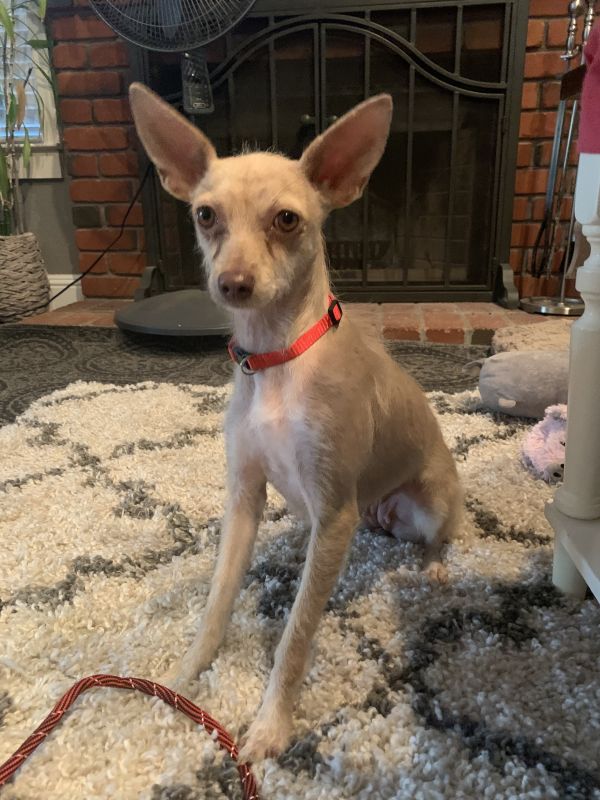 Name: Rue
Species: Dog
Location: Underdog Animal Rescue, Lafayette, CA
Age, Size, Sex, Breed: Adult, Small, Female, Chihuahua Terrier Mix
Good With: Kids, dogs and cats
Description: "Meet 3yr old, 9lb Rue the chi terrier mix. This poor mama girl was found stray, super pregnant and covered…" Learn more
---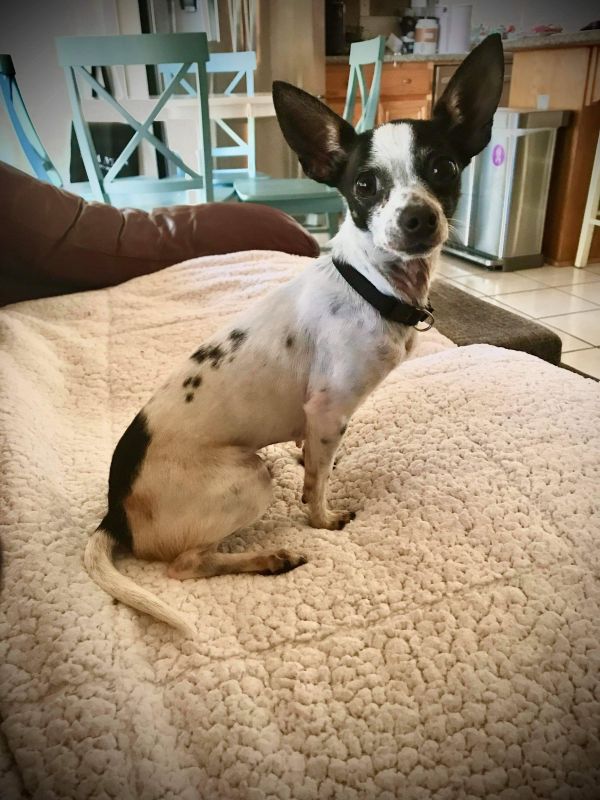 Name: pepita
Species: Dog
Location: Underdog Animal Rescue, Lafayette, CA
Age, Size, Sex, Breed: Adult, Small, Female, Chihuahua
Good With: Kids, dogs and cats
Description: "Meet 3yr old Pepita the tiny black and white mama girl. She is only about 7lbs and she and her…" Learn more
---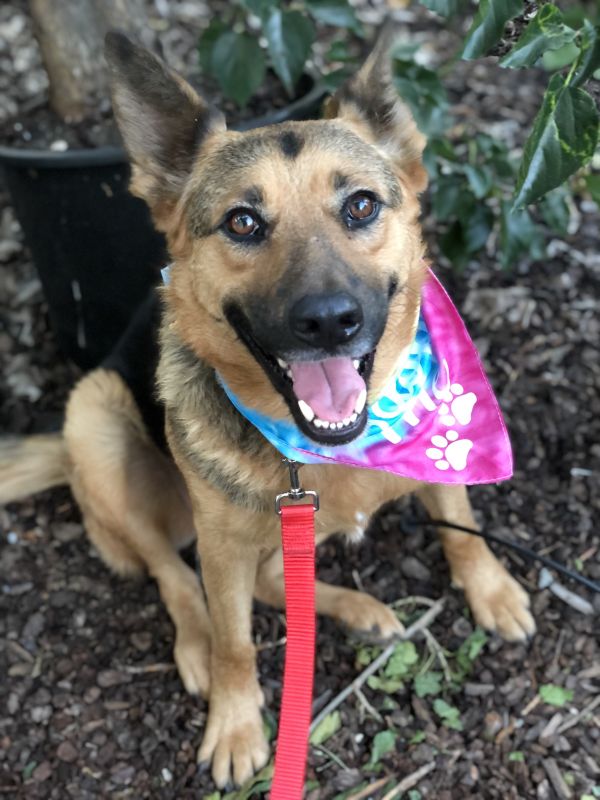 Name: Annie
Species: Dog
Location: Underdog Animal Rescue, Lafayette, CA
Age, Size, Sex, Breed: Young, Medium, Female, German Shepherd Dog
Good With: Kids and dogs
Description: "Meet 3yr old, 55lb Annie the german shepherd mix girl. This poor girl was adopted at the beginning of covid…." Learn more
---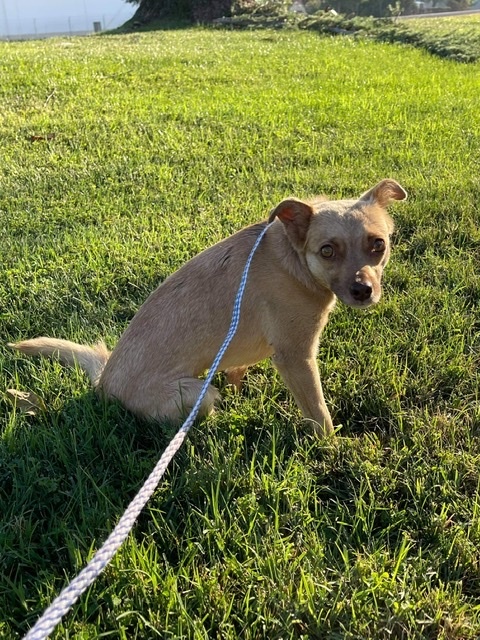 Name: genesis
Species: Dog
Location: Underdog Animal Rescue, Lafayette, CA
Age, Size, Sex, Breed: Young, Small, Female, Chihuahua Terrier Mix
Good With: Kids, dogs and cats
Description: "Meet 1.5yr old, 11lb Genesis the chi terrier mix. Poor girl was brought to rural central valley shelter confused and…" Learn more
---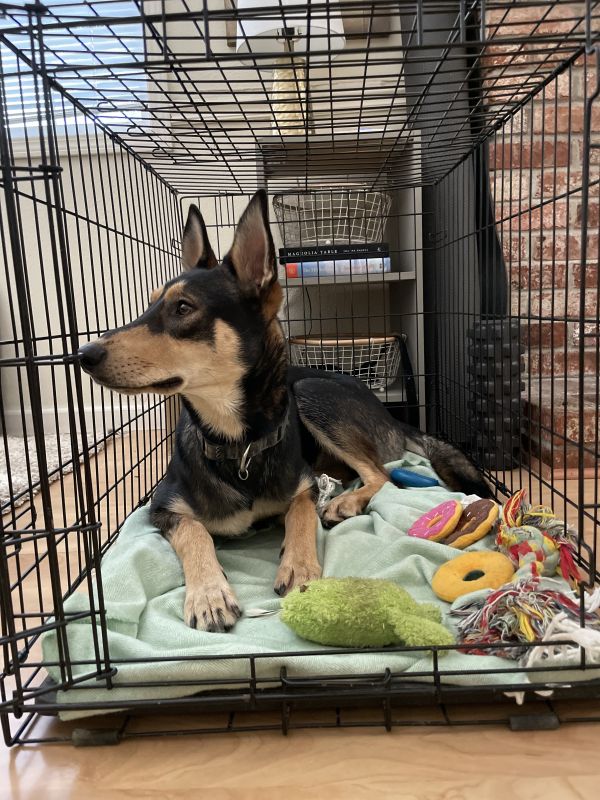 Name: Indy
Species: Dog
Location: Underdog Animal Rescue, Lafayette, CA
Age, Size, Sex, Breed: Baby, Medium, Male, Husky Australian Kelpie Mix
Good With: Kids, dogs and cats
Description: "Meet eight month old and 40 pound much Indy. This very handsome boy is believed to be a husky kelpie…" Learn more
---
Name: heidi
Species: Dog
Location: Underdog Animal Rescue, Lafayette, CA
Age, Size, Sex, Breed: Adult, Small, Female, Jack Russell Terrier Chihuahua Mix
Good With: Kids, dogs and cats
Description: "Meet 3yr old, 13lb Heidi the jack Russell chi mix. Poor girl was brought to rural central valley shelter confused…" Learn more
---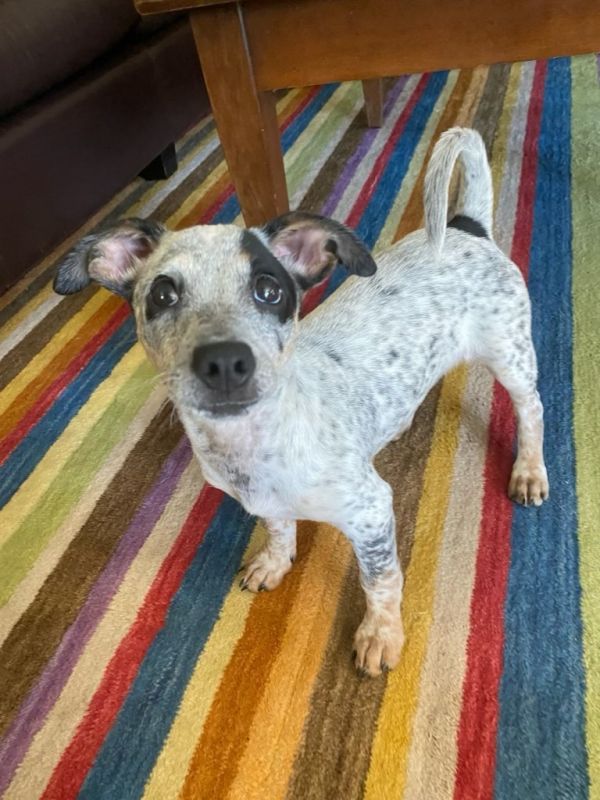 Name: Brody
Species: Dog
Location: Underdog Animal Rescue, Lafayette, CA
Age, Size, Sex, Breed: Baby, Medium, Male, Australian Cattle Dog / Blue Heeler Terrier Mix
Good With: Kids and dogs
Description: "Introducing Brody! This little snugglebug is everything a puppy should be! He is super fun & playful, affectionate, smart, sweet…" Learn more
---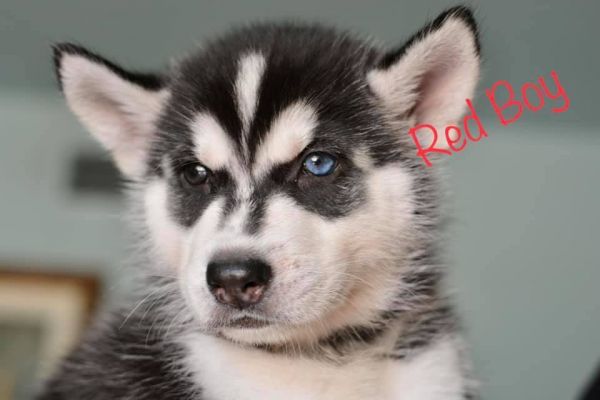 Name: Stella and Milo pups
Species: Dog
Location: Calpaws K9 Rescue, Pleasant Hill, CA
Age, Size, Sex, Breed: Baby, Large, Male, Husky
Good With: Dogs
Description: "Meet Stella and Milos pups!!! We have 4 boys and one gal! They are six weeks old and will be…" Learn more
---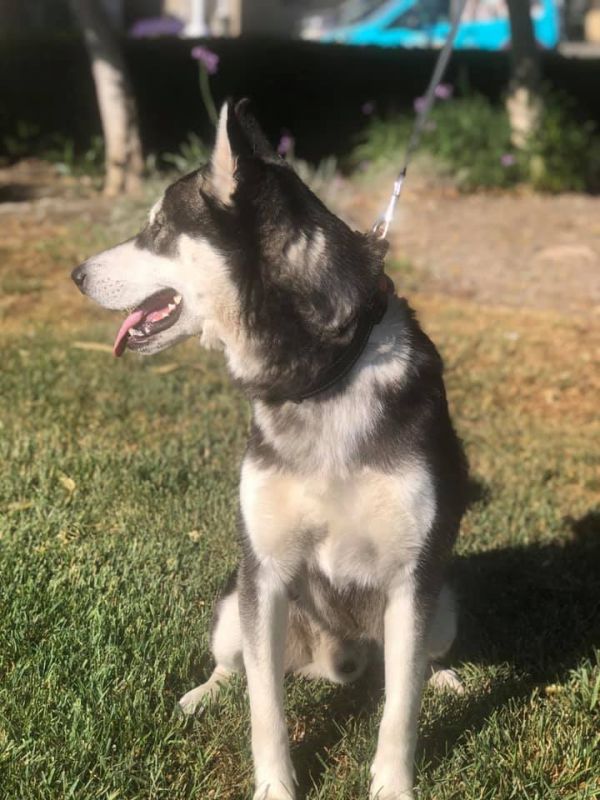 Name: Stella and Milo
Species: Dog
Location: Calpaws K9 Rescue, Pleasant Hill, CA
Age, Size, Sex, Breed: Young, Large, Male, Husky
Description: "It is official!!!! Stella, Milo and the 5 minis have joined Cal Paws. Looking forward to more posts and getting…" Learn more
---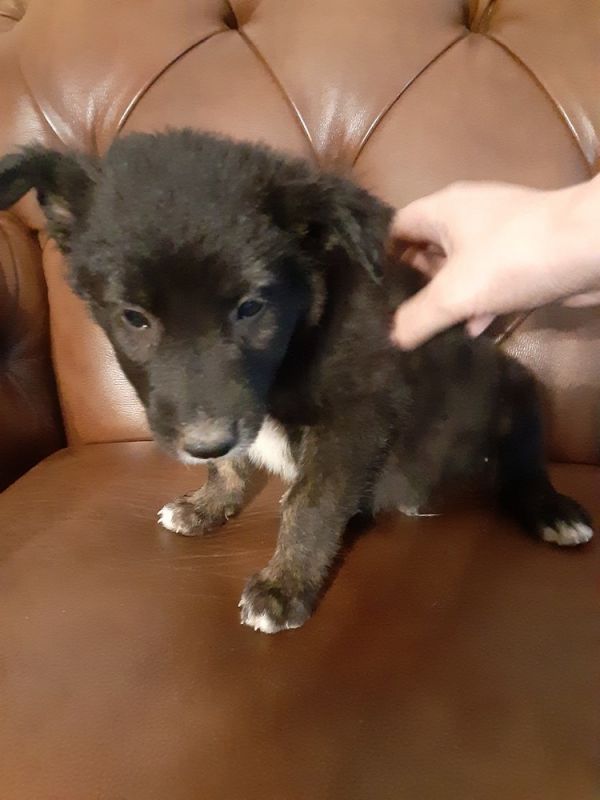 Name: Shepherd X Litter
Species: Dog
Location: Bay Area Animal Rescue Crew, Concord, CA
Age, Size, Sex, Breed: Baby, Medium, Female, German Shepherd Dog
Good With: Kids, dogs and cats
Description: "Very sweet pups, very playful .They have had their first shots and have been wormed. Housebroken to a doggie door…." Learn more
---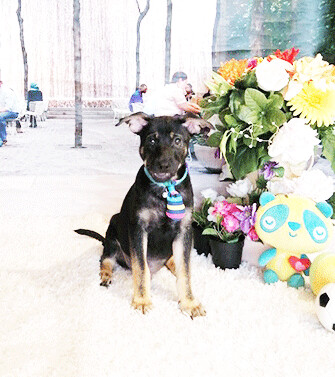 Name: Bister
Species: Dog
Location: Adopt A Doggie, Castro Valley, CA
Age, Size, Sex, Breed: Baby, Medium, Male, Labrador Retriever
Good With: Kids, dogs and cats
Description: "NAME: BISTER GENDER: MALE CATOREED: FORMOSAN MOUNTAIN DOG MIX COLOR: BLACK & BROWN AGE: 5 MONTHS OLD WEIGHT: 22 LBS…" Learn more
---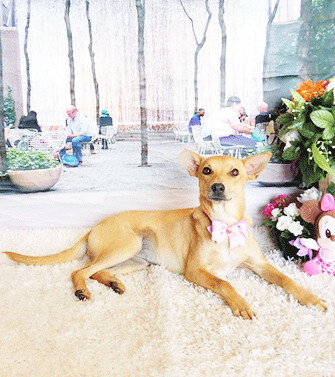 Name: Idabel
Species: Dog
Location: Adopt A Doggie, Castro Valley, CA
Age, Size, Sex, Breed: Baby, Medium, Female, Labrador Retriever
Good With: Kids, dogs and cats
Description: "NAME: IDABEL GENDER: FEMALE CATOREED: FORMOSAN MOUNTAIN DOG MIX COLOR: BROWN AGE: 8 MONTHS OLD WEIGHT: 28 LBS SPAY OR…" Learn more
---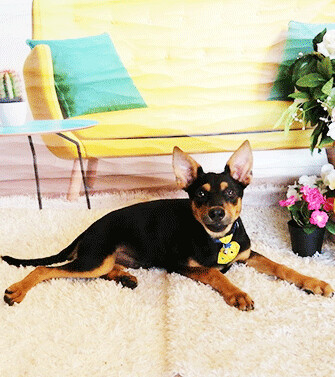 Name: Christian
Species: Dog
Location: Adopt A Doggie, Castro Valley, CA
Age, Size, Sex, Breed: Baby, Medium, Male, Shepherd
Good With: Kids, dogs and cats
Description: "NAME: CHRISTIAN GENDER: MALE CATOREED: FORMOSAN MOUNTAIN DOG MIX COLOR: BLACK & BROWN AGE: 5 MONTHS OLD WEIGHT: 16 LBS…" Learn more
---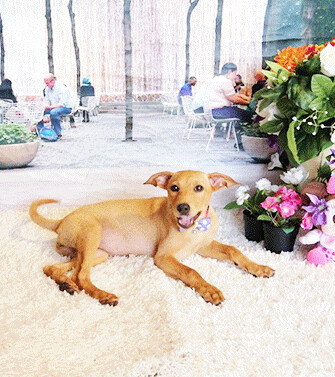 Name: Darbina
Species: Dog
Location: Adopt A Doggie, Castro Valley, CA
Age, Size, Sex, Breed: Young, Medium, Female, Labrador Retriever
Good With: Kids, dogs and cats
Description: "NAME: DARBINA GENDER: FEMALE CATOREED: FORMOSAN MOUNTAIN DOG MIX COLOR: BROWN AGE: 6 MONTHS OLD WEIGHT: 22 LBS SPAY OR…" Learn more
---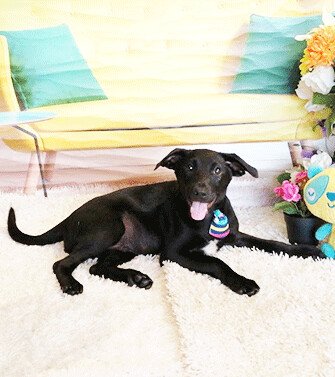 Name: Eblin
Species: Dog
Location: Adopt A Doggie, Castro Valley, CA
Age, Size, Sex, Breed: Baby, Medium, Male, Hound
Good With: Kids, dogs and cats
Description: "NAME: EBLIN GENDER: MALE CATOREED: HOUND MIX COLOR: BLACK AGE: 5 MONTHS OLD WEIGHT: 22 LBS SPAY OR NEUTER: Yes…" Learn more
---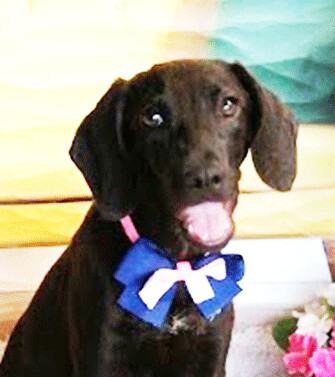 Name: Efay
Species: Dog
Location: Adopt A Doggie, Castro Valley, CA
Age, Size, Sex, Breed: Baby, Medium, Female, Hound
Good With: Kids, dogs and cats
Description: "NAME: EFAY GENDER: FEMALE CATOREED: HOUND MIX COLOR: BLACK AGE: 5 MONTHS OLD WEIGHT: 20 LBS SPAY OR NEUTER: Yes…" Learn more
---