Looking to add a furry friend to your family and give back to the world at the same time? Then you should consider adopting a dog, cat or other kind of pet from a local shelter or organization. During the ongoing COVID-19 pandemic, many local animals are still looking for their forever homes and facilities still working to fulfill adoptions and place pets with families.
Across Massachusetts, there are thousands of dogs, cats and other animals of all ages and sizes without a home — and many of them are located in your area. For those looking to adopt, a great place to start the search for a new fur child is at Mspca Boston Animal Care And Adoption Center, where Elsa the parakeet is waiting patiently, or another local adoption center. If you aren't sure if you have time to take care of a pet year round, many shelters also offer opportunities to foster pets until they are placed.
If you need some help in your search, Patch and Petfinder have you covered. We put together a list each week of all the pets recently put up for adoption in your area. Whether you're a dog or cat person, there are several great options available. Click on any listing for more information, or to start the adoption process.
Editor's note: This list was automatically generated using data compiled by Petfinder. Please report any errors or other feedback to [email protected]
Name: BLUE
Species: Parakeet
Location: Mspca Boston Animal Care And Adoption Center, 350 South Huntington Avenue, Boston, MA
Age, Size, Sex, Breed: Young, Small, Unknown, Parakeet (Other)
---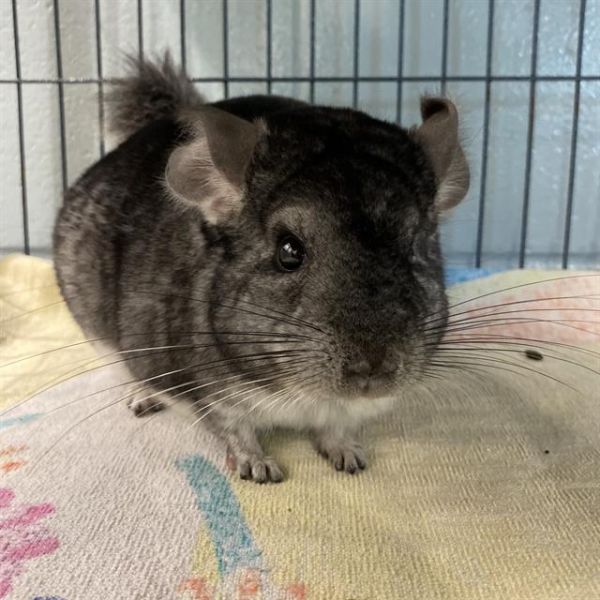 Name: JIMMY PESTO
Species: Chinchilla
Location: Mspca Boston Animal Care And Adoption Center, 350 South Huntington Avenue, Boston, MA
Age, Size, Sex, Breed: Young, Small, Male, Chinchilla
---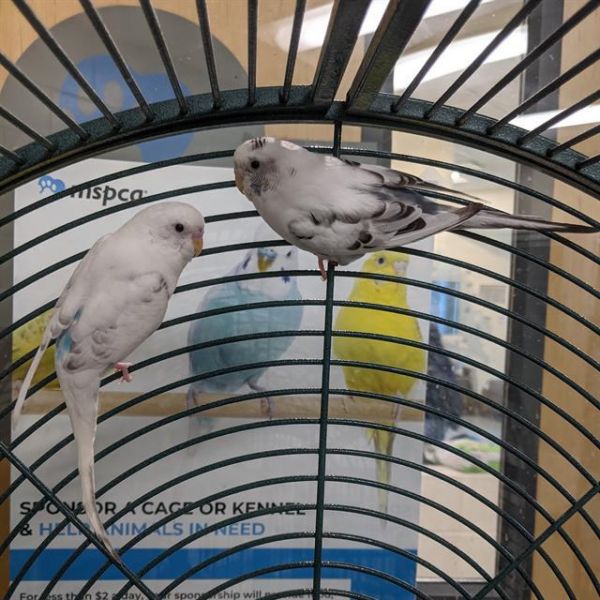 Name: ELSA
Species: Parakeet
Location: Mspca Boston Animal Care And Adoption Center, 350 South Huntington Avenue, Boston, MA
Age, Size, Sex, Breed: Young, Small, Unknown, Parakeet (Other)
---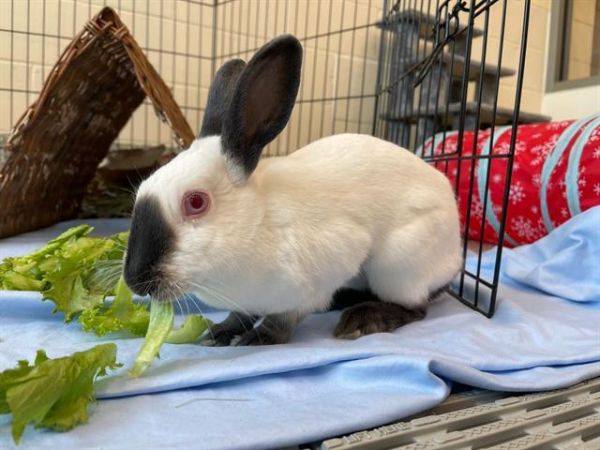 Name: IVY WINTERS
Species: Rabbit
Location: Mspca Boston Animal Care And Adoption Center, 350 South Huntington Avenue, Boston, MA
Age, Size, Sex, Breed: Young, Large, Female, Himalayan
---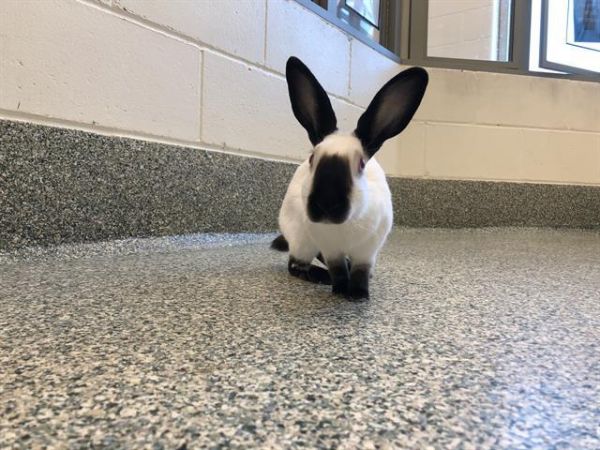 Name: MANILA LUZON
Species: Rabbit
Location: Mspca Boston Animal Care And Adoption Center, 350 South Huntington Avenue, Boston, MA
Age, Size, Sex, Breed: Young, Large, Female, Himalayan
---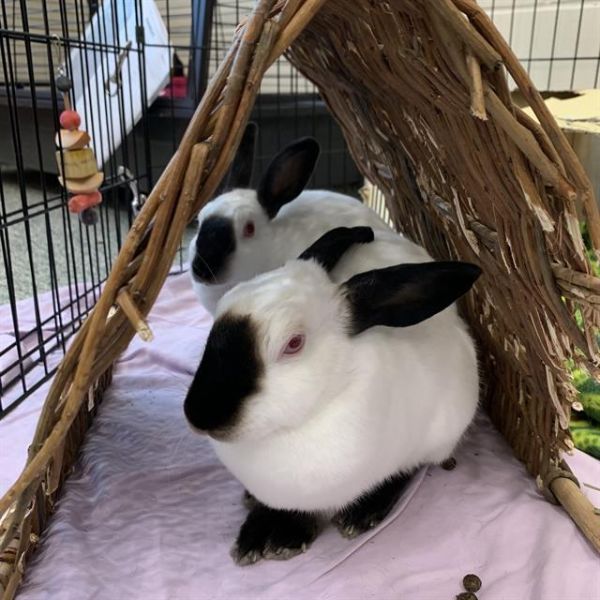 Name: RAJA
Species: Rabbit
Location: Mspca Boston Animal Care And Adoption Center, 350 South Huntington Avenue, Boston, MA
Age, Size, Sex, Breed: Young, Large, Female, Himalayan
---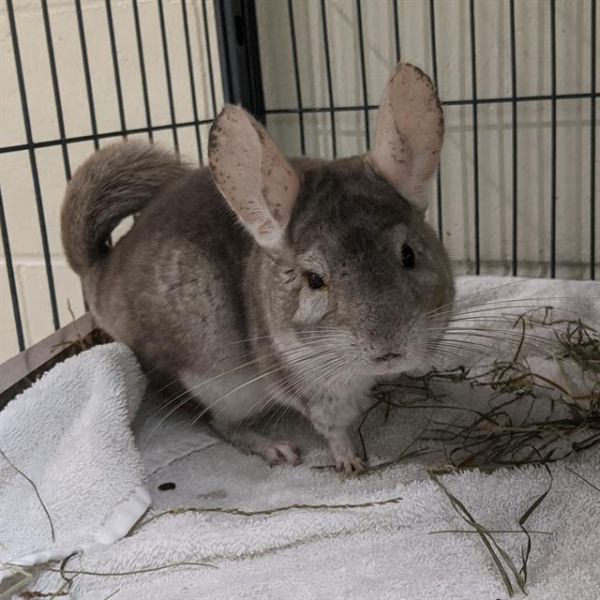 Name: LEE
Species: Chinchilla
Location: Mspca Boston Animal Care And Adoption Center, 350 South Huntington Avenue, Boston, MA
Age, Size, Sex, Breed: Young, Small, Male, Chinchilla
Description: "Lee is a special guy with some special medical needs. He is a bit shy but very sweet once he…" Learn more
---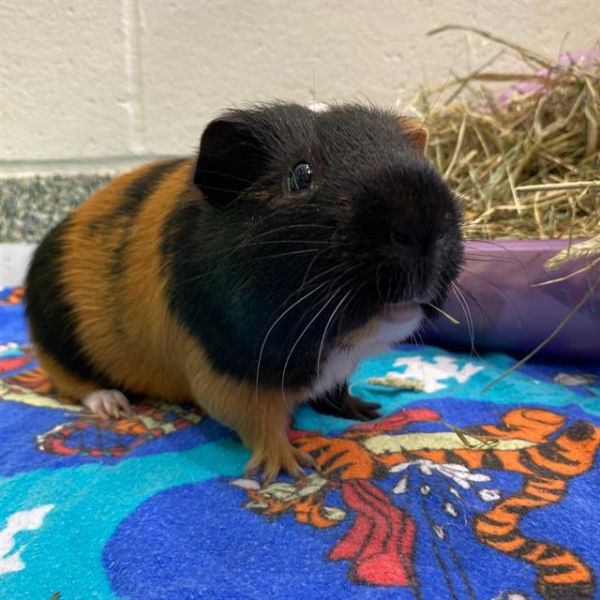 Name: RUDY
Species: Guinea Pig
Location: Mspca Boston Animal Care And Adoption Center, 350 South Huntington Avenue, Boston, MA
Age, Size, Sex, Breed: Senior, Small, Male, Guinea Pig
Description: "Meet Rudy! He's a confident pig looking to be the apple of your eye in his new home! This little…" Learn more
---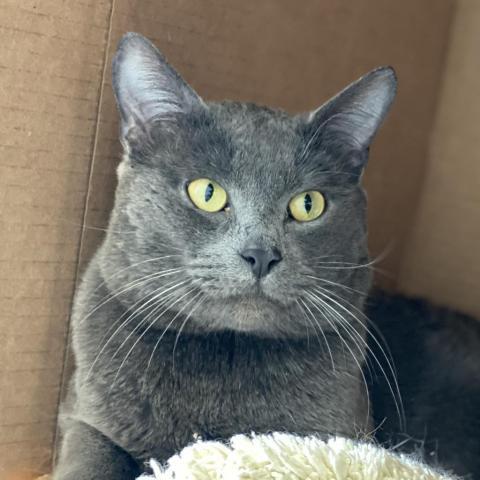 Name: Simon Basset
Species: Cat
Location: Ellen M Gifford Sheltering Home, 30 Undine Road, Boston, MA
Age, Size, Sex, Breed: Adult, Small, Male, Domestic Short Hair
Description: "If you are interested in adopting from Gifford please fill out our adoption application at https://www.shelterluv.com/matchme/adopt/GIFF/Cat" Learn more
---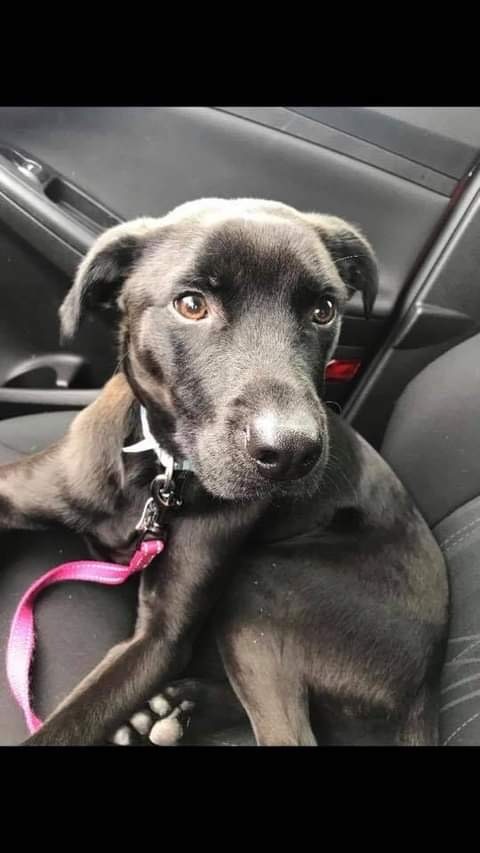 Name: JET
Species: Dog
Location: A Place For Ace, Boston, MA
Age, Size, Sex, Breed: Young, Medium, Male, Labrador Retriever Hound Mix
Good With: Dogs
Description: "**ABUSED AND TRAUMATIZED** FEMALE HOUSEHOLD WITH DOG BEHVAIOR EXPERIENCE NEEDED. We will not consider homes with kids or men. Jet…" Learn more
---
Name: LIGHTNING
Species: Rat
Location: Animal Rescue League Of Boston, 10 Chandler Street, Boston, MA
Age, Size, Sex, Breed: Young, Medium, Female, Rat
Description: "Meet Lightning! Lightning came to us with her litter of 7 babied and now she is ready for a loving…" Learn more
---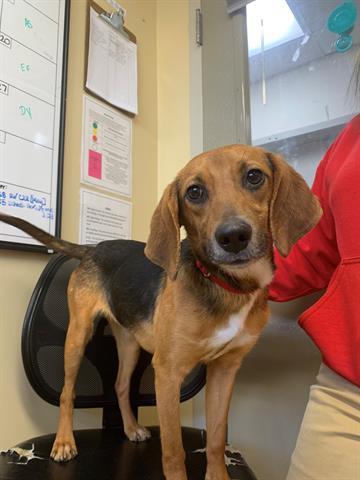 Name: CASHEW
Species: Dog
Location: Animal Rescue League Of Boston, 10 Chandler Street, Boston, MA
Age, Size, Sex, Breed: Young, Medium, Female, Beagle Mixed Breed Mix
Description: "This animal is currently pending adoption" Learn more
---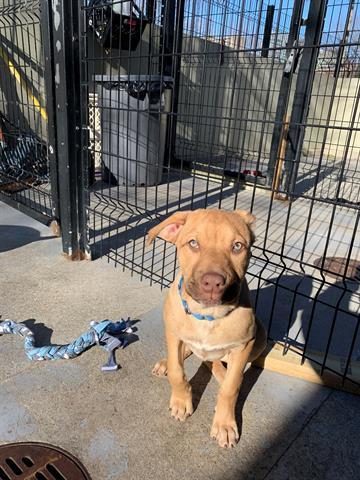 Name: ATTICUS FINCH
Species: Dog
Location: Animal Rescue League Of Boston, 10 Chandler Street, Boston, MA
Age, Size, Sex, Breed: Baby, Medium, Male, Labrador Retriever Mixed Breed Mix
Description: "This group is currently pending adoption" Learn more
---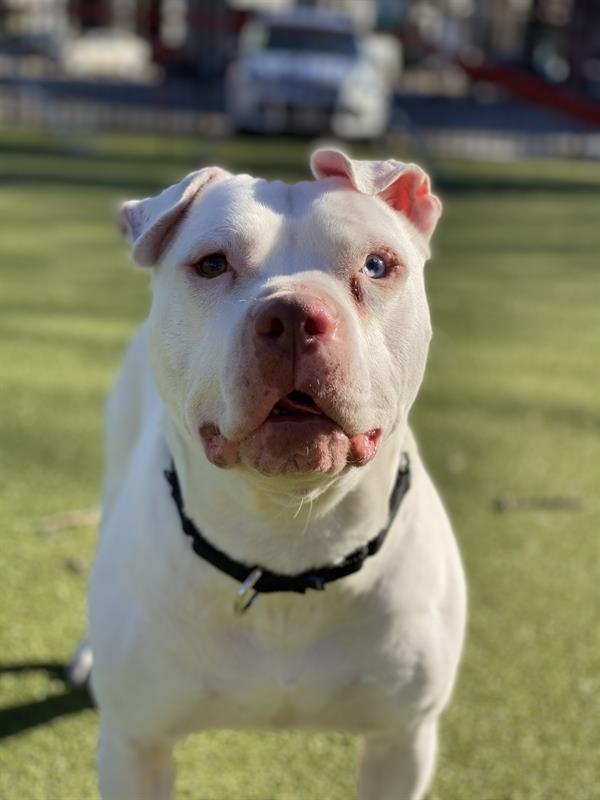 Name: CASPER
Species: Dog
Location: Animal Rescue League Of Boston, 10 Chandler Street, Boston, MA
Age, Size, Sex, Breed: Adult, Medium, Male, American Bulldog Mixed Breed Mix
Description: "MEET CASPER! Casper is a 5-year-old neutered male American Bulldog mix who is ready for a fresh start. Look at…" Learn more
---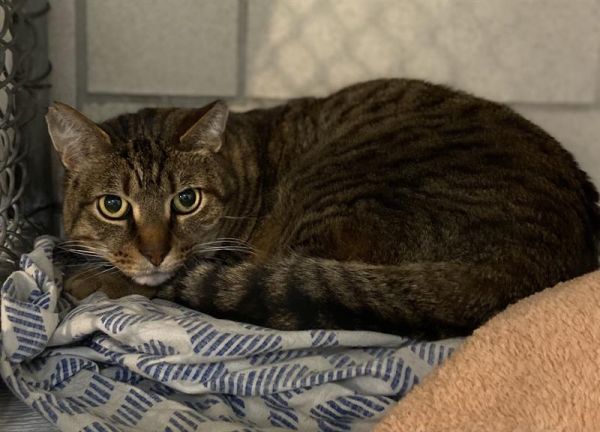 Name: AMBROSE
Species: Cat
Location: Animal Rescue League Of Boston, 10 Chandler Street, Boston, MA
Age, Size, Sex, Breed: Adult, Medium, Male, Domestic Short Hair
Description: "This animal is currently pending adoption." Learn more
---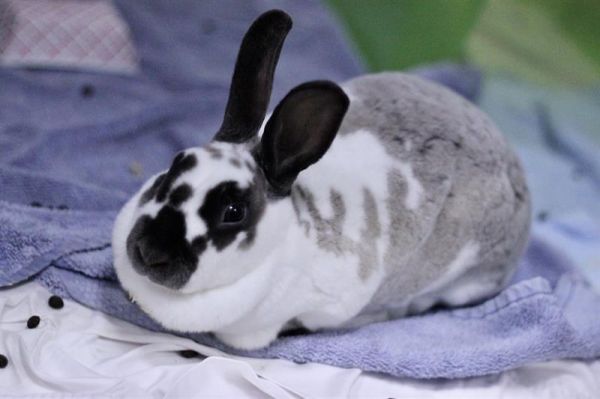 Name: CECE
Species: Rabbit
Location: Animal Rescue League Of Boston, 10 Chandler Street, Boston, MA
Age, Size, Sex, Breed: Young, Medium, Female, Rex
Description: "Meet CeCe! CeCe is an 8-month-old spayed female rabbit who is one of the softest and sweetest ladies you'll meet!…" Learn more
---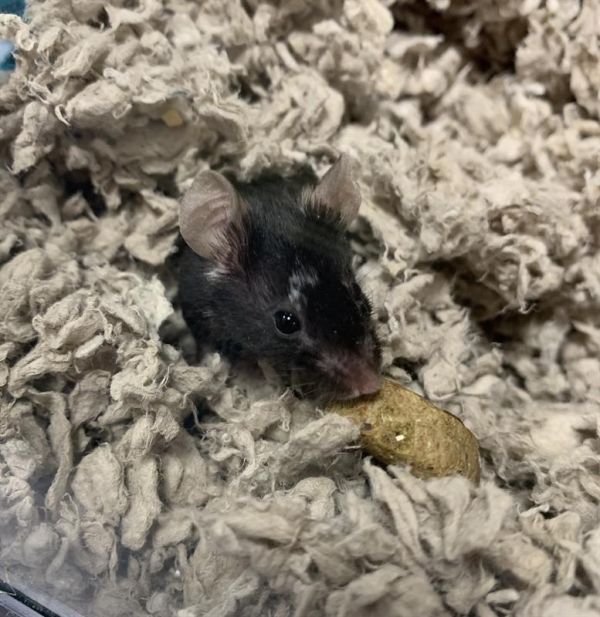 Name: LIL JACQUI
Species: Mouse
Location: Animal Rescue League Of Boston, 10 Chandler Street, Boston, MA
Age, Size, Sex, Breed: Adult, Medium, Female, Mouse
Description: "This animal has an adoption pending" Learn more
---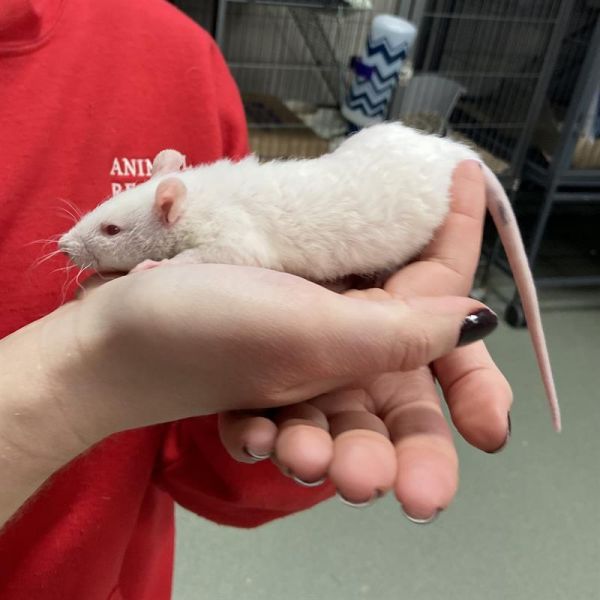 Name: BLIZZARD
Species: Rat
Location: Animal Rescue League Of Boston, 10 Chandler Street, Boston, MA
Age, Size, Sex, Breed: Baby, Medium, Male, Rat
Description: "This animal has an adoption pending" Learn more
---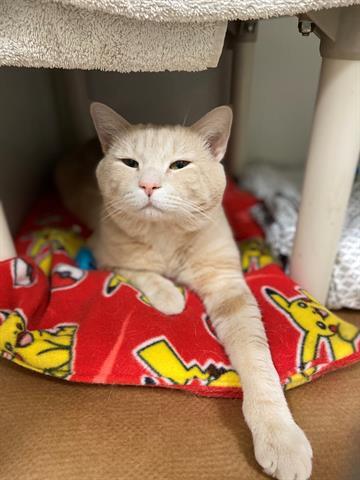 Name: MILO
Species: Cat
Location: Animal Rescue League Of Boston, 10 Chandler Street, Boston, MA
Age, Size, Sex, Breed: Adult, Medium, Male, Domestic Short Hair
Description: "This animal is currently pending adoption." Learn more
---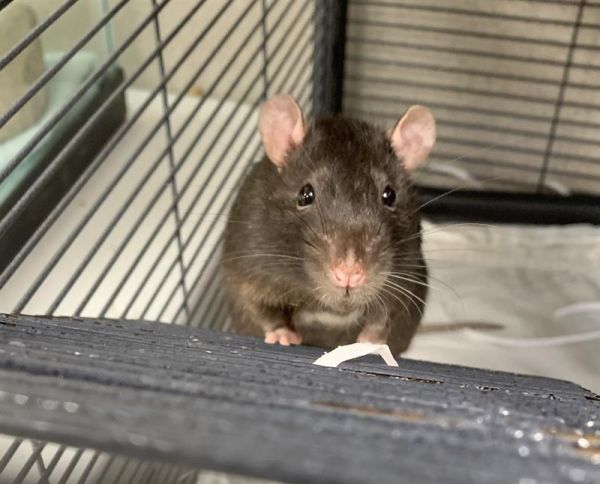 Name: PHILLIP
Species: Rat
Location: Animal Rescue League Of Boston, 10 Chandler Street, Boston, MA
Age, Size, Sex, Breed: Senior, Medium, Male, Rat
Description: "MEET PHILLIP! Phillip is a 2-year-old rat that is looking for a home to retire to. This sweet old man…" Learn more
---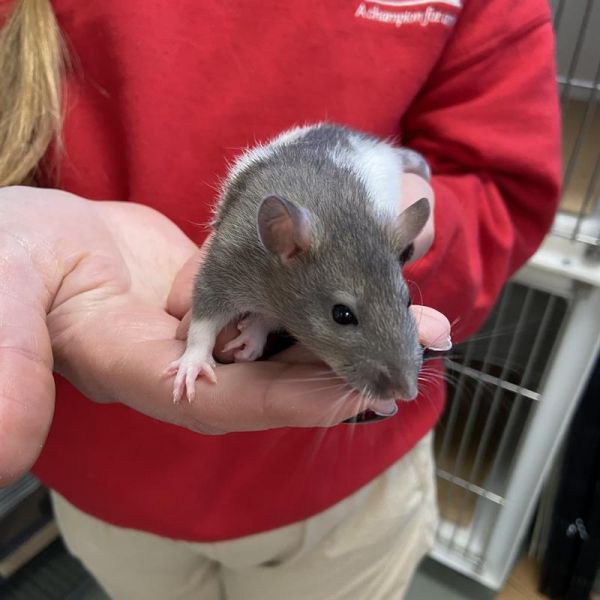 Name: TSUNAMI
Species: Rat
Location: Animal Rescue League Of Boston, 10 Chandler Street, Boston, MA
Age, Size, Sex, Breed: Baby, Medium, Female, Rat
Description: "Meet our baby rats! These rats are 5 weeks old and ready to explore the world with you! A picture…" Learn more
---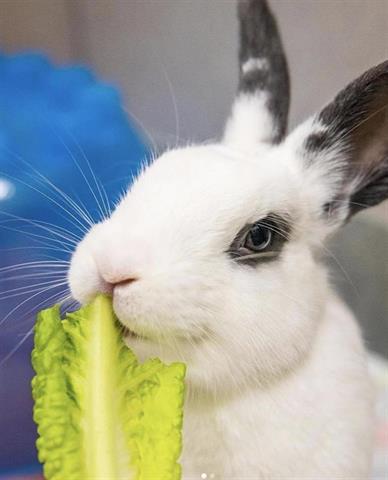 Name: FINN
Species: Rabbit
Location: Animal Rescue League Of Boston, 10 Chandler Street, Boston, MA
Age, Size, Sex, Breed: Young, Medium, Male, English Spot
Description: "MEET FINN! Finn is a spunky fella who's been living his best life in a foster home. Now that it's…" Learn more
---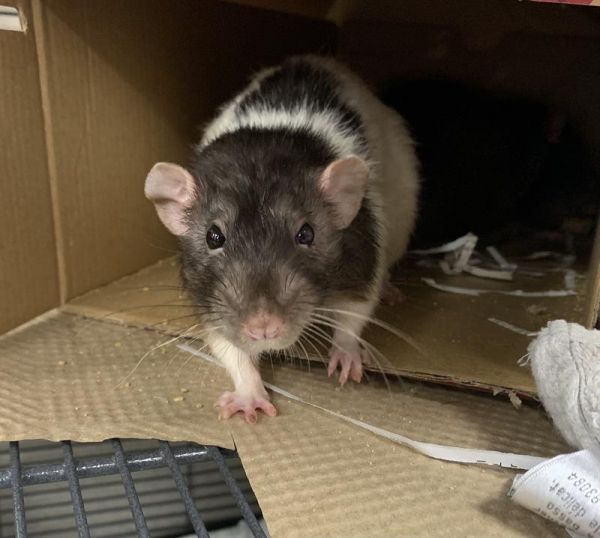 Name: GUS
Species: Rat
Location: Animal Rescue League Of Boston, 10 Chandler Street, Boston, MA
Age, Size, Sex, Breed: Senior, Medium, Male, Rat
Description: "MEET GUS! Gus is a 2-year-old rat that are looking for a home to retire to. This sweet old man…" Learn more
---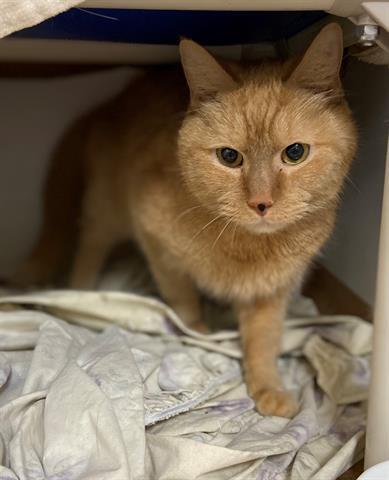 Name: MORRIS
Species: Cat
Location: Animal Rescue League Of Boston, 10 Chandler Street, Boston, MA
Age, Size, Sex, Breed: Adult, Medium, Male, Domestic Short Hair
Description: "This animal is currently pending adoption." Learn more
---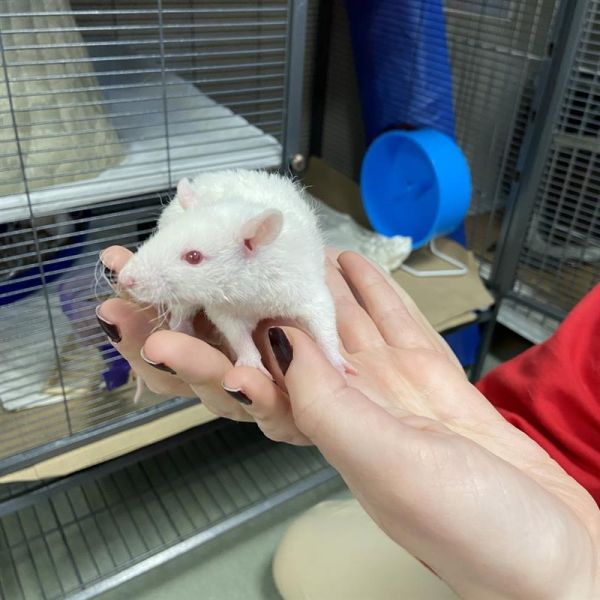 Name: SANDSTORM
Species: Rat
Location: Animal Rescue League Of Boston, 10 Chandler Street, Boston, MA
Age, Size, Sex, Breed: Baby, Medium, Male, Rat
Description: "This animal has an adoption pending" Learn more
---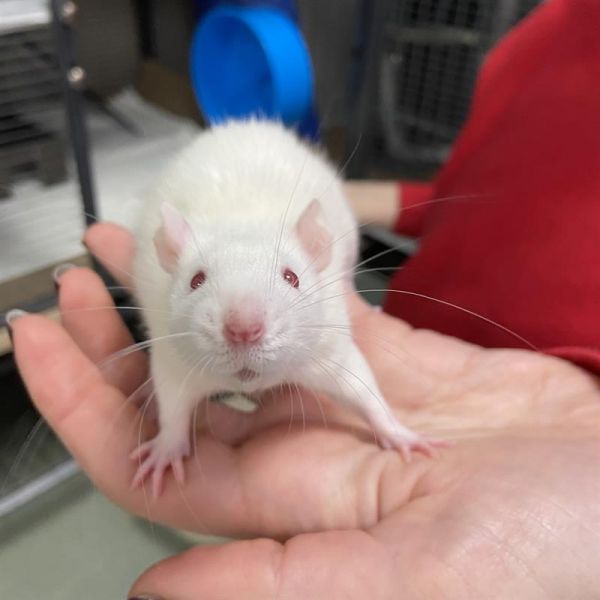 Name: FOGGY
Species: Rat
Location: Animal Rescue League Of Boston, 10 Chandler Street, Boston, MA
Age, Size, Sex, Breed: Baby, Medium, Male, Rat
Description: "Meet our baby rats! These rats are 5 weeks old and ready to explore the world with you! A picture…" Learn more
---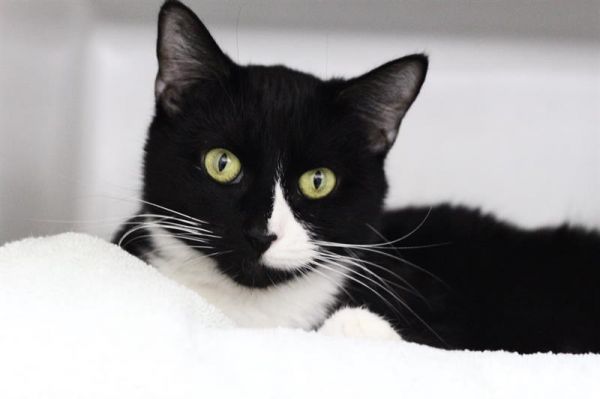 Name: SANSA
Species: Cat
Location: Animal Rescue League Of Boston, 10 Chandler Street, Boston, MA
Age, Size, Sex, Breed: Young, Medium, Female, Domestic Short Hair
Description: "This animal is currently pending adoption." Learn more
---
Name: STORMY
Species: Rat
Location: Animal Rescue League Of Boston, 10 Chandler Street, Boston, MA
Age, Size, Sex, Breed: Baby, Medium, Female, Rat
Description: "Meet our baby rats! These rats are 5 weeks old and ready to explore the world with you! A picture…" Learn more
---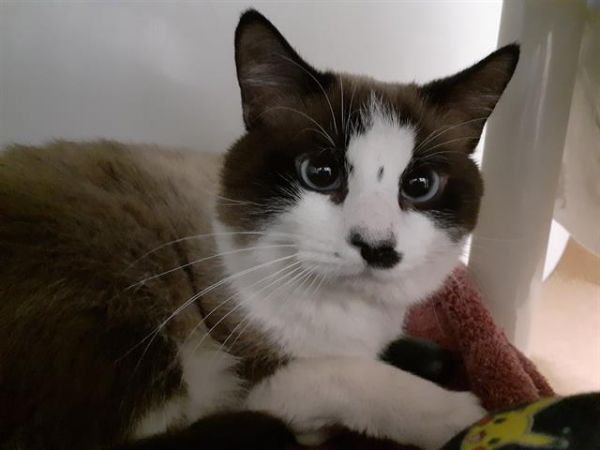 Name: COREY
Species: Cat
Location: Animal Rescue League Of Boston, 10 Chandler Street, Boston, MA
Age, Size, Sex, Breed: Adult, Medium, Male, Snowshoe
Description: "MEET COREY – Quiet and Sweet Corey is a quiet boy who is a shy guy. But sit with him…" Learn more
---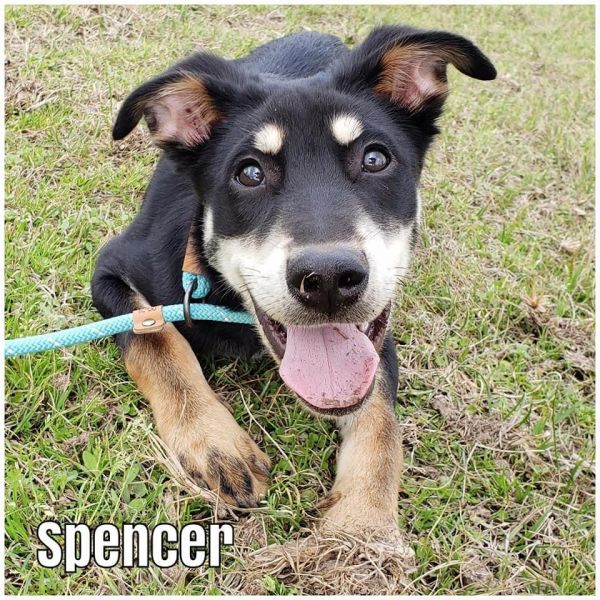 Name: Spencer! Playful and sweet pup!
Species: Dog
Location: Rocios Rescues, Cambridge, MA
Age, Size, Sex, Breed: Baby, Medium, Male, Shepherd Labrador Retriever Mix
Good With: Kids and dogs
Description: "Spencer – AVAILABLE Shepherd Mix, 4-5 months, 24lbs, Heartworm NEGATIVE Can you believe this sweet goofball was just tossed out…" Learn more
---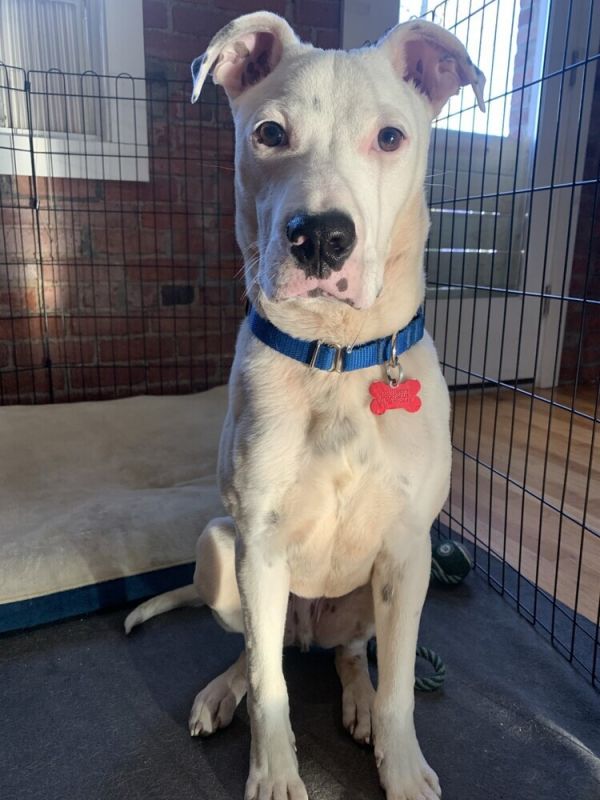 Name: Naji
Species: Dog
Location: Last Hope K9 Rescue, Boston, MA
Age, Size, Sex, Breed: Baby, Medium, Male, Boxer
Good With: Dogs
Description: "Adoptable in: MA, RI, NH, CT, and VT Good with dogs: Yes Good with cats: Unknown Good with kids: Unknown…" Learn more
---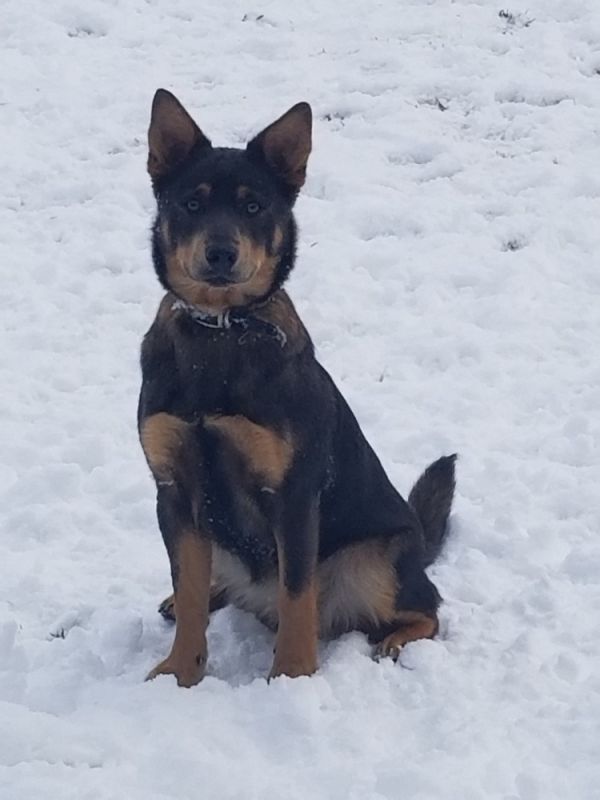 Name: Lyric
Species: Dog
Location: Last Hope K9 Rescue, Boston, MA
Age, Size, Sex, Breed: Adult, Small, Female, Shepherd
Good With: Dogs and cats
Description: "Adoptable in: MA, RI, NH, CT, and VT Good with dogs: Yes Good with cats: Yes Good with kids: Unknown…" Learn more
---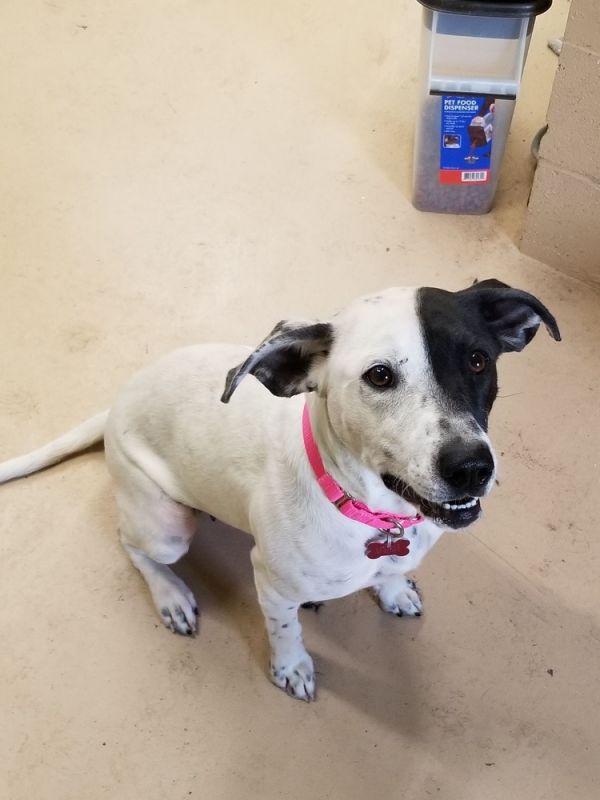 Name: Noel Elf
Species: Dog
Location: Last Hope K9 Rescue, Boston, MA
Age, Size, Sex, Breed: Adult, Medium, Female, Pointer Labrador Retriever Mix
Good With: Dogs
Description: "Adoptable in: MA, RI, NH, CT, and VT Good with dogs: Yes Good with cats: Unknown Good with kids: Unknown,…" Learn more
---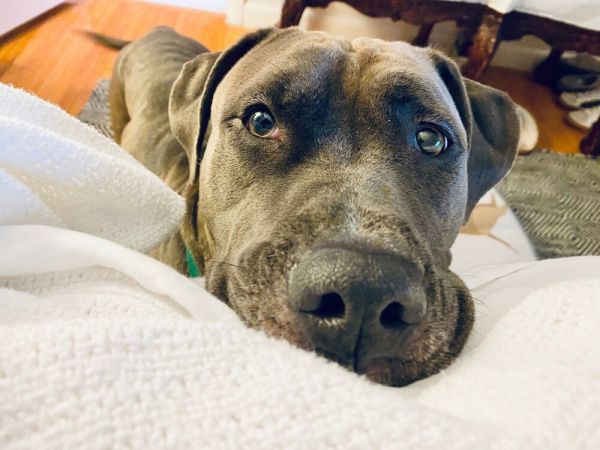 Name: Bluebird
Species: Dog
Location: Last Hope K9 Rescue, Boston, MA
Age, Size, Sex, Breed: Adult, Medium, Female, Pit Bull Terrier
Good With: Kids and dogs
Description: "Good with dogs: Yes, with proper intros Good with cats: Unknown, likely yes Good with kids: Yes Crate trained: Yes…" Learn more
---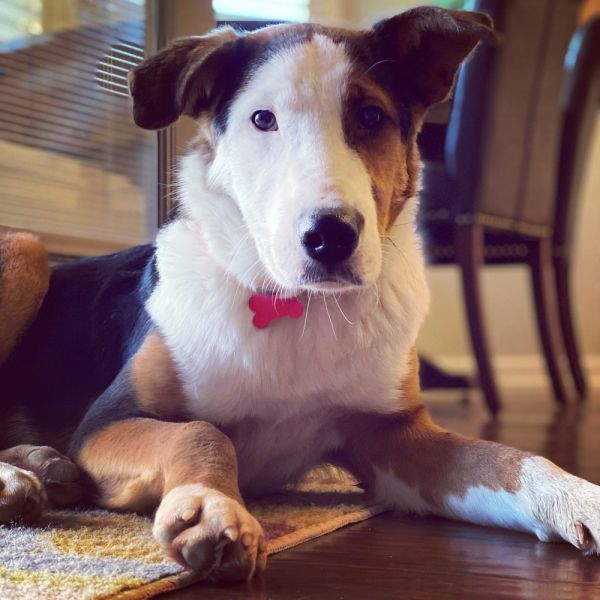 Name: Ellyson
Species: Dog
Location: Last Hope K9 Rescue, Boston, MA
Age, Size, Sex, Breed: Adult, Medium, Female, Hound
Good With: Dogs
Description: "Name: Ellyson (Female) Adoptable in: MA, RI, NH, CT, and VT Good with dogs: Yes, with proper intros Good with…" Learn more
---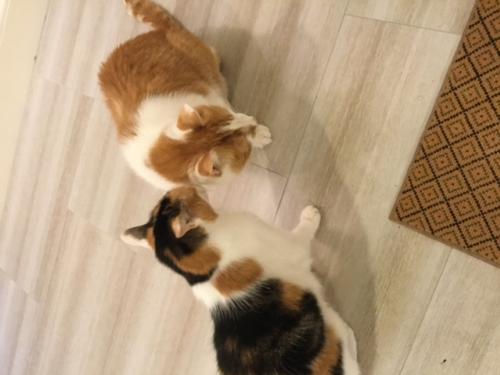 Name: Anubis and Athena
Species: Cat
Location: Black Cat Rescue, Somerville, MA
Age, Size, Sex, Breed: Senior, Medium, Male, Domestic Short Hair
Good With: Cats
Description: "To adopt this cat from Black Cat Rescue, please fill out a profile at www.blackcatrescue.com/adoption! Do not contact through this…" Learn more
---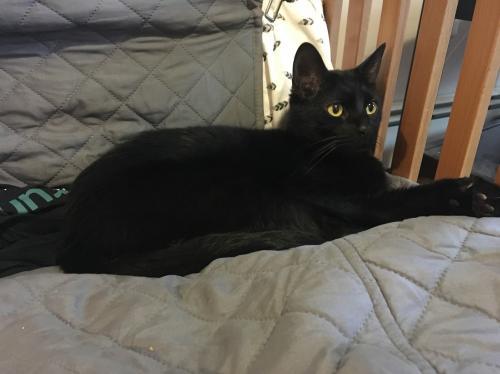 Name: Pumpkin
Species: Cat
Location: Black Cat Rescue, Somerville, MA
Age, Size, Sex, Breed: Young, Medium, Male, Domestic Short Hair
Description: "To adopt this cat from Black Cat Rescue, please fill out a profile at www.blackcatrescue.com/adoption! Do not contact through this…" Learn more
---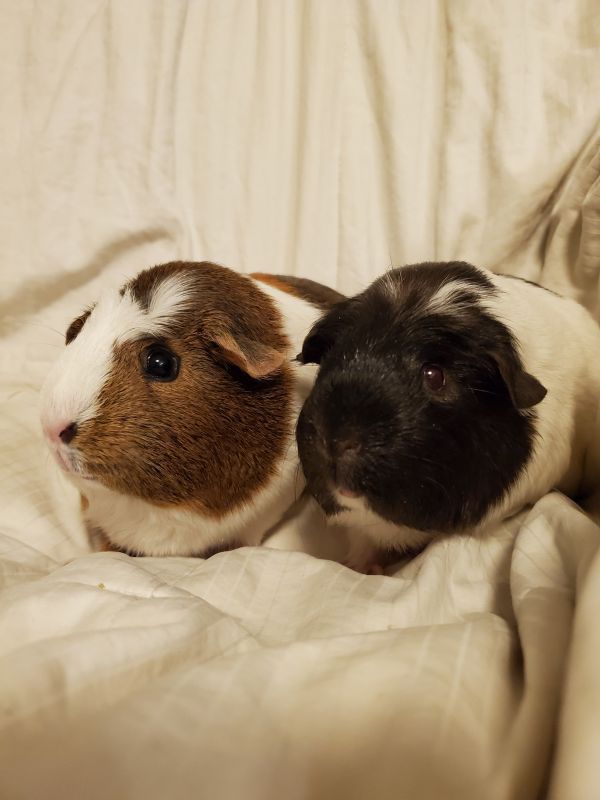 Name: Maple & Chai
Species: Guinea Pig
Location: Mainely Rat Rescue, Dedham, MA
Age, Size, Sex, Breed: Adult, Small, Female, Guinea Pig
Good With: Kids
Description: "Fostered in Westwood, MA." Learn more
---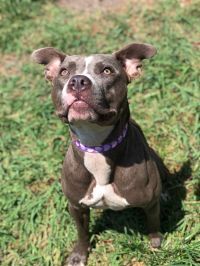 Name: JoJo— happy girl !
Species: Dog
Location: Best Friends Furever, Waltham, MA
Age, Size, Sex, Breed: Adult, Large, Female, Pit Bull Terrier Blue Lacy Mix
Good With: Dogs
Description: "Jojo is a beautiful blue pit with pretty white markings and a glossy coat. She's about 3 yrs old and…" Learn more
---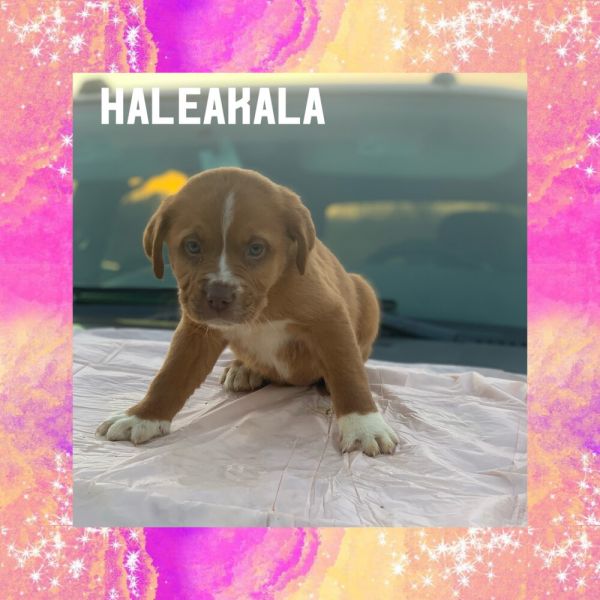 Name: Haleakala
Species: Dog
Location: Paws From Afar, Boston, MA
Age, Size, Sex, Breed: Baby, Small, Female, Hound Husky Mix
Good With: Kids and dogs
Description: "Haleakala means "house of the sun" in Hawaiian, and legend goes that the demigod Maui lassoed the sun from its…" Learn more
---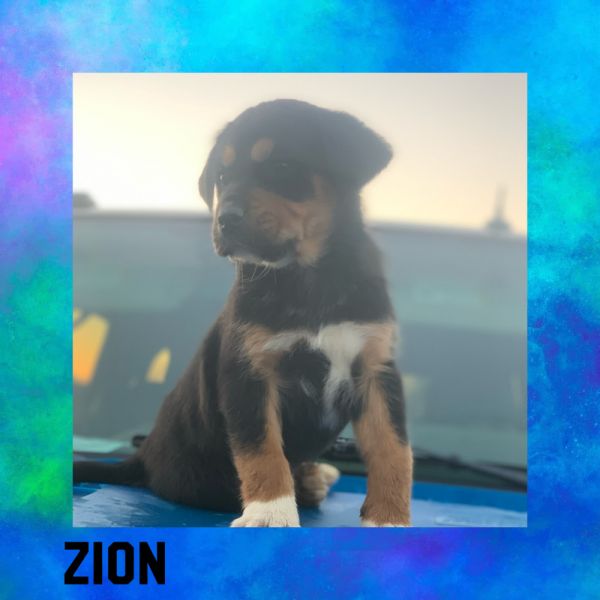 Name: Zion
Species: Dog
Location: Paws From Afar, Boston, MA
Age, Size, Sex, Breed: Baby, Small, Male, Hound Husky Mix
Good With: Kids and dogs
Description: "Our boy Zion is one of the largest puppies in this litter. The intensity of his colorsthe vivid ruby of…" Learn more
---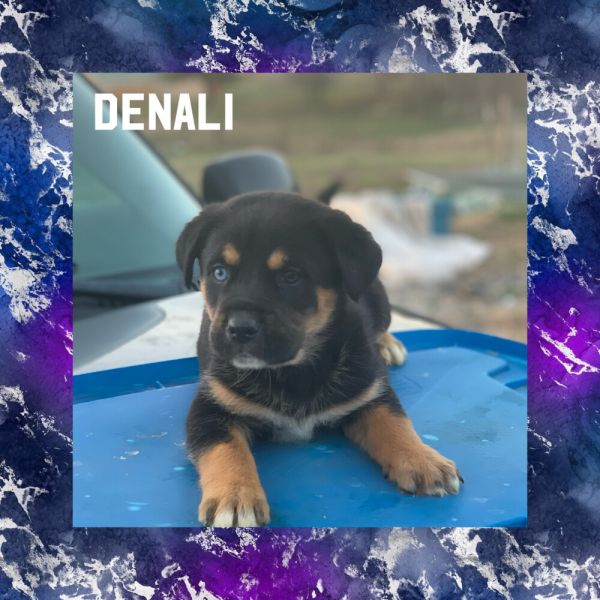 Name: Denali
Species: Dog
Location: Paws From Afar, Boston, MA
Age, Size, Sex, Breed: Baby, Small, Male, Hound Husky Mix
Good With: Kids and dogs
Description: "Denali, meaning the Great One, is available through Paws From Afar. Denali plays a central role in the creation myth…" Learn more
---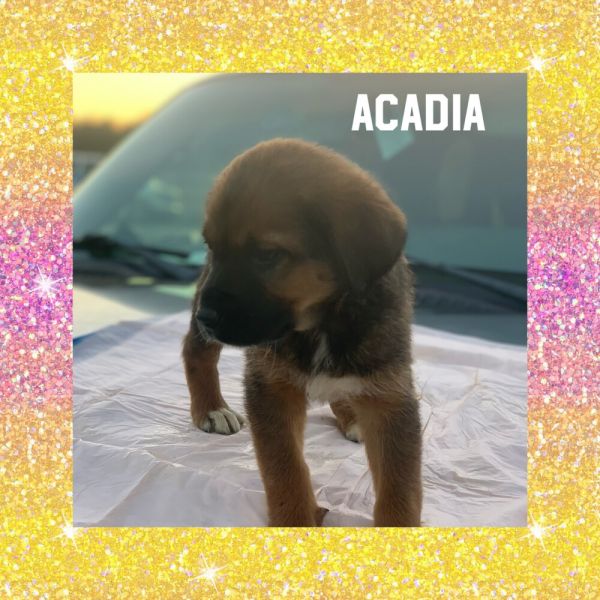 Name: Acadia
Species: Dog
Location: Paws From Afar, Boston, MA
Age, Size, Sex, Breed: Baby, Small, Female, Hound Husky Mix
Good With: Kids and dogs
Description: "Acadia, our Idyllic girl, is named after Acadia National Park in Northern Maine. Anyone that has been there will no…" Learn more
---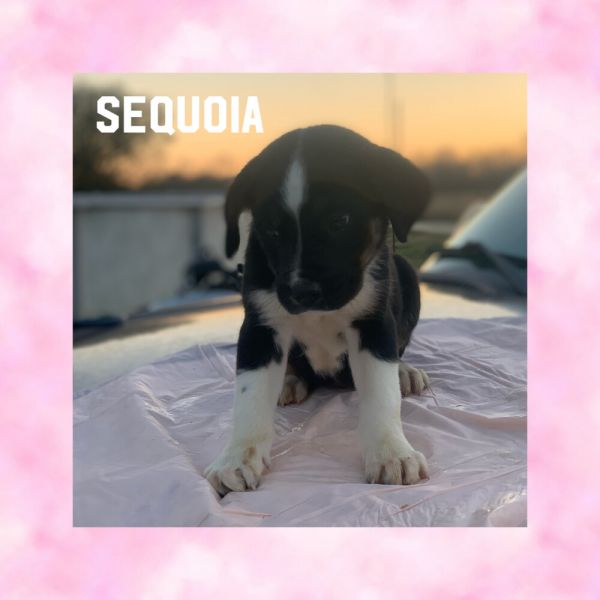 Name: Sequoia
Species: Dog
Location: Paws From Afar, Boston, MA
Age, Size, Sex, Breed: Baby, Small, Female, Hound Husky Mix
Good With: Kids and dogs
Description: "Meet Sequoia, who is named after the magnificent trees in California. Sequoia means Vision; Perspective; Health; Protection; Growth; Durability; Longevity…" Learn more
---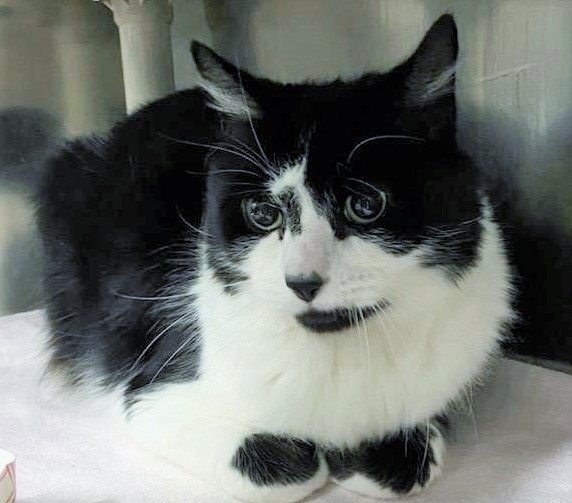 Name: Harry
Species: Cat
Location: Quincy Animal Shelter, 56 Broad Street, Quincy, MA
Age, Size, Sex, Breed: Adult, Medium, Male, Domestic Medium Hair
Description: "Harry Harry is a very handsome black and white, medium haired male, who is about 10 years old. He would…" Learn more
---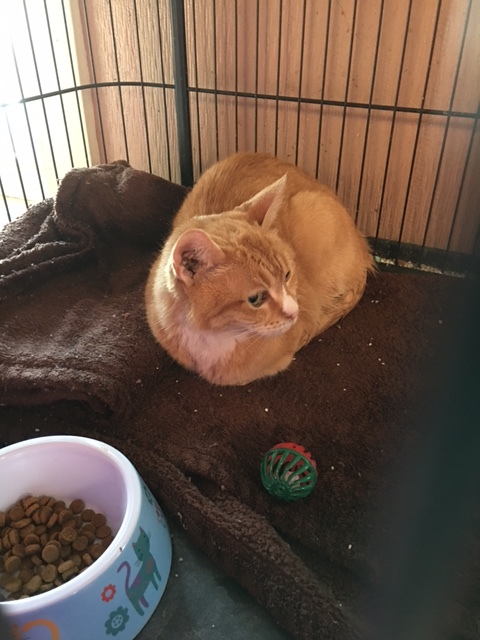 Name: Pumpkin
Species: Cat
Location: Cat Canton Rescue Inc, Canton, MA
Age, Size, Sex, Breed: Senior, Medium, Female, Domestic Short Hair
Description: "Hello here's what I can share about me . I'm a 12 yr old female. Very sweet, but I want…" Learn more
---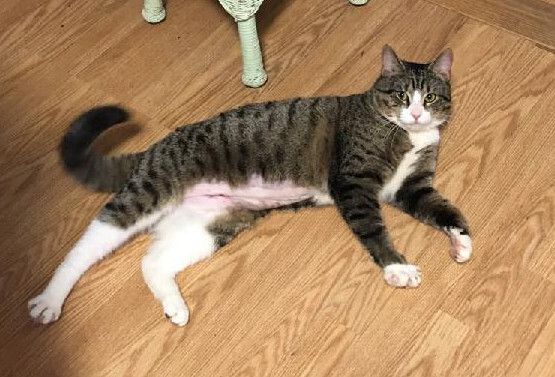 Name: Brimley
Species: Cat
Location: Melrose Humane Society, PO Box 760668, Melrose, MA
Age, Size, Sex, Breed: Adult, Medium, Male, Domestic Short Hair
Description: "Say Hello to Brimley!!!! Brimley was surrendered due to financial problems with his previos owner. When we got Brimley, he…" Learn more
---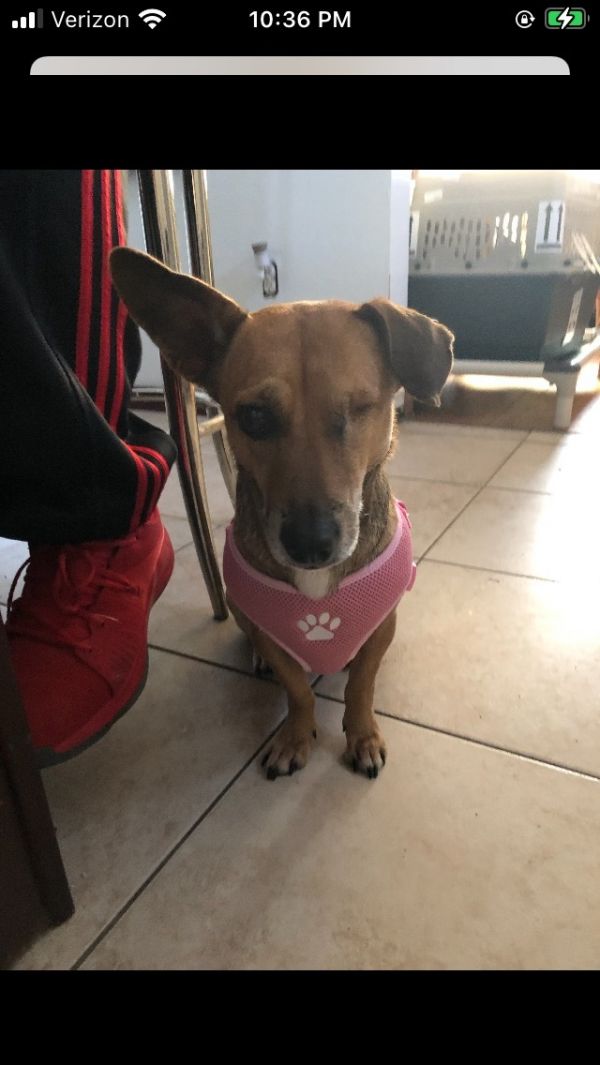 Name: Petite Princess
Species: Dog
Location: Paws4survival Rescue Inc, Randolph, MA
Age, Size, Sex, Breed: Young, Small, Female, Dachshund German Shepherd Dog Mix
Good With: Kids, dogs and cats
Description: "Princess is simply perfect, despite her loss of one eye she is a loyal, loving companion that was rescued off…" Learn more
---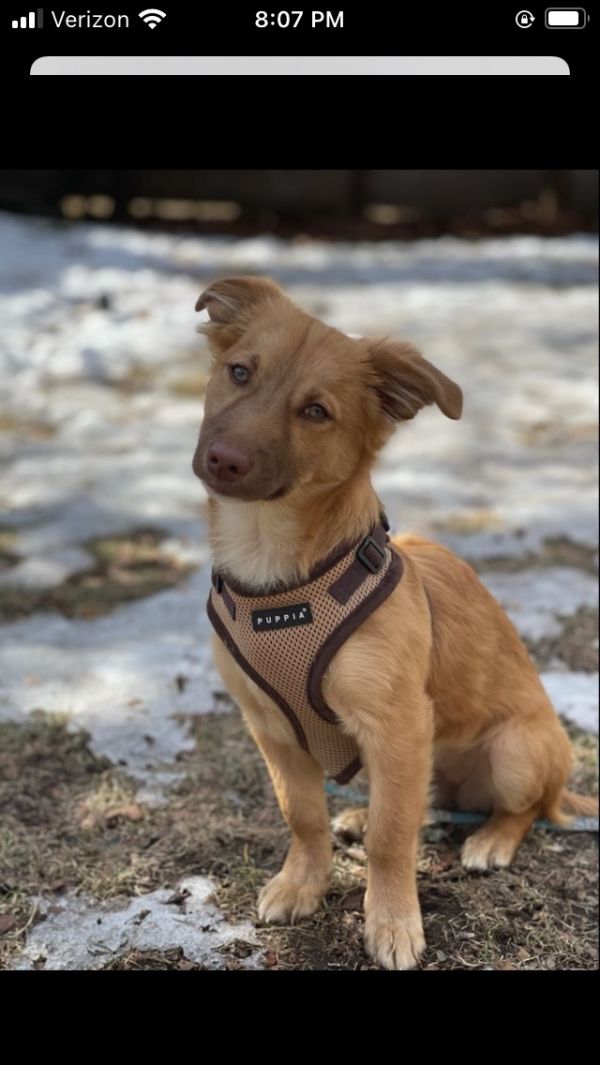 Name: Sweet Suki
Species: Dog
Location: Paws4survival Rescue Inc, Randolph, MA
Age, Size, Sex, Breed: Baby, Small, Female, Corgi Nova Scotia Duck Tolling Retriever Mix
Good With: Dogs
Description: "Suki is the last female out of a litter of 9 ready to find her forever home. Suki is 5…" Learn more
---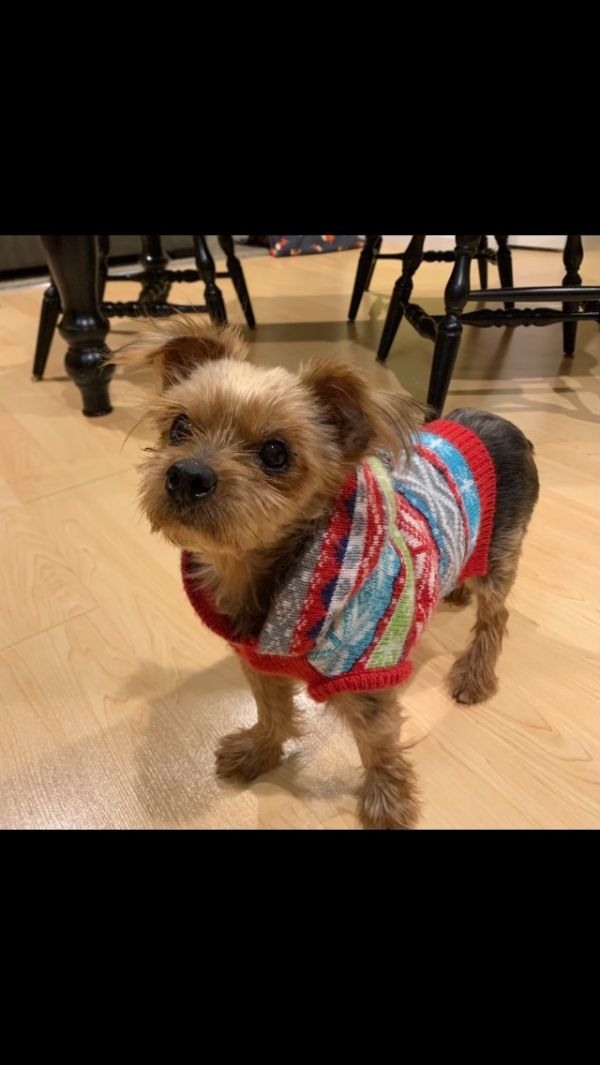 Name: Angelic Amber
Species: Dog
Location: Paws4survival Rescue Inc, Randolph, MA
Age, Size, Sex, Breed: Adult, Small, Female, Yorkshire Terrier
Good With: Dogs
Description: "Meet Amber, Amber was found on the streets of Moca Puerto Rico after being used for breeding for who knows…" Learn more
---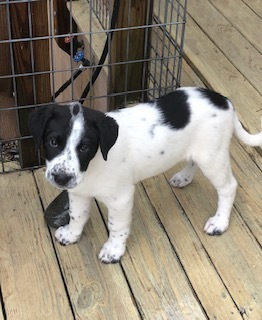 Name: Norah-Adoption Pending
Species: Dog
Location: Forever Home Rescue New England, Medfield, MA
Age, Size, Sex, Breed: Baby, Medium, Female, Hound
Good With: Dogs
Description: "Norah has found her forever home in Lowell, MA with Ryan & Allison L. Norah is 11 weeks old and…" Learn more
---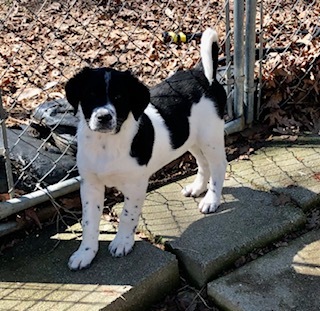 Name: Nellie-Adoption Pending
Species: Dog
Location: Forever Home Rescue New England, Medfield, MA
Age, Size, Sex, Breed: Baby, Medium, Female, Hound
Good With: Dogs
Description: "Nellie has found her forever home in Weymouth, MA with Kellie & James B. Nellie is 11 weeks old and…" Learn more
---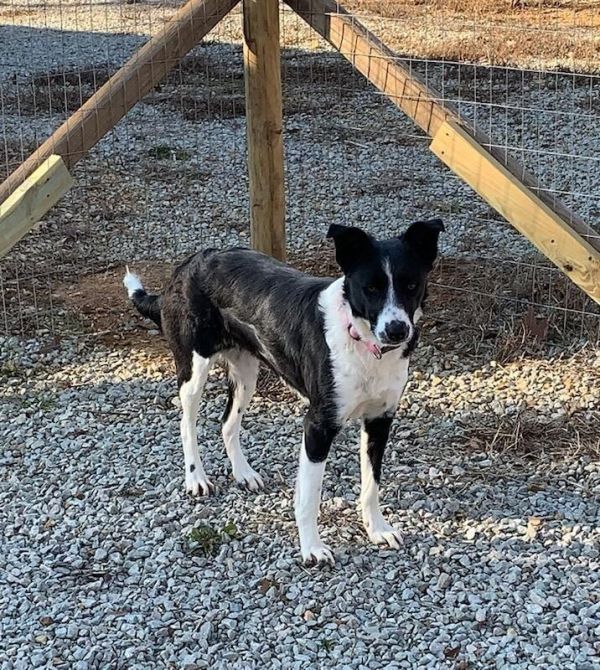 Name: Billie – Adoption Pending!
Species: Dog
Location: Forever Home Rescue New England, Medfield, MA
Age, Size, Sex, Breed: Young, Medium, Female, Border Collie
Good With: Dogs
Description: "Billie has found her forever home with Melissa in Somerville! Adoption Coordinator: Carol Adoption Fee: $425 Billie is a 10…" Learn more
---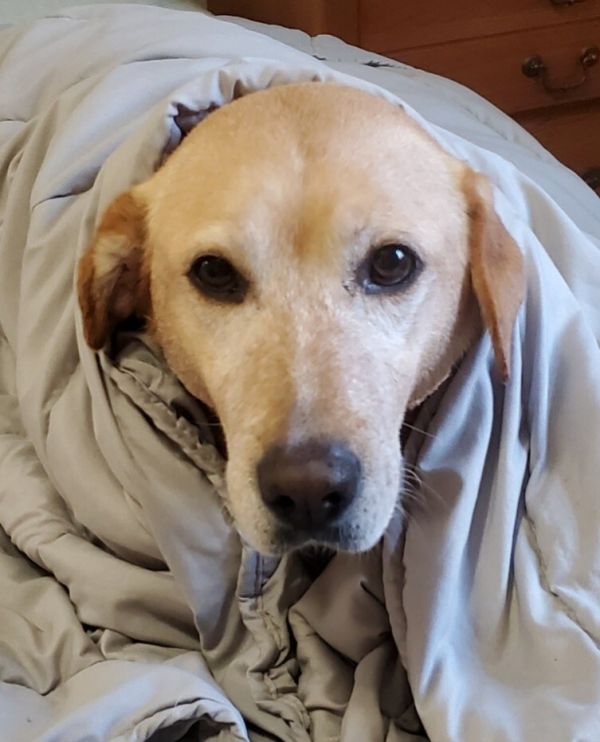 Name: Lotta – Adoption Pending
Species: Dog
Location: Forever Home Rescue New England, Medfield, MA
Age, Size, Sex, Breed: Senior, Large, Female, Labrador Retriever
Good With: Kids, dogs and cats
Description: "Lotta has found her forever home in Barrington, RI with Alisa & Chris K. Lotta is a popular girl and…" Learn more
---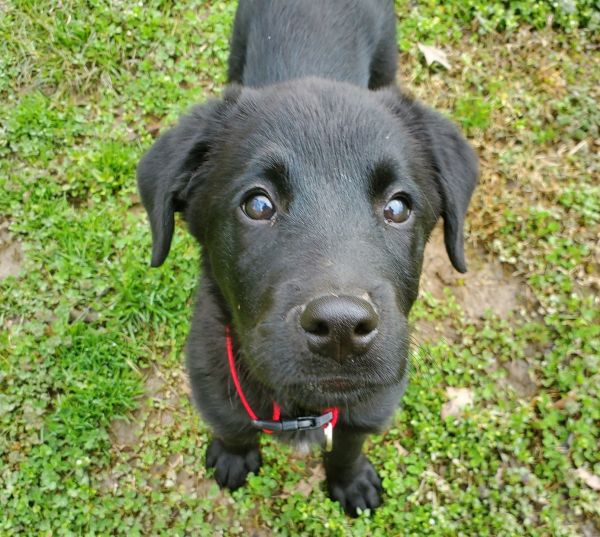 Name: Levi- Adoption Pending
Species: Dog
Location: Forever Home Rescue New England, Medfield, MA
Age, Size, Sex, Breed: Baby, Medium, Male, Labrador Retriever
Good With: Dogs
Description: "Levi has found his forever home in W. Springfield, MA with William & Bernadette R. Levi is a 12 week…" Learn more
---