Looking to add to your family and give back to the Aventura community at the same time? Consider adopting a dog, cat or other animal from a local shelter. Despite the ongoing coronavirus pandemic, many animal shelters in and around Aventura are still working to fulfill adoptions.
Across Florida, there are thousands of dogs, cats and other animals of all ages without a home — and many of them are located in your area. In the search for a new fur child, consider checking out a local adoption center like Adopt A Stray, where Troy the cat is waiting patiently. If you aren't sure if you have time to take care of a pet year round, many shelters also offer opportunities to foster pets until they are placed in appropriate homes.
Here at Patch, with a little help from our friends at Petfinder, we create a list each week of all the pets recently put up for adoption in your area. If you're a cat person, meet Flip, a Tabby mix up for adoption. If dogs are more your thing, there are several great dogs available, too. Click on any listing for more information, or to start the adoption process.
Editor's note: This list was automatically generated using data compiled by Petfinder. Please report any errors or other feedback to [email protected]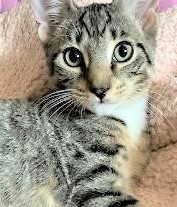 Name: Flip
Species: Cat
Location: Adopt A Stray, PO Box 2266, Hallandale, FL
Age, Size, Sex, Breed: Baby, Medium, Male, Tabby Domestic Short Hair Mix
Good With: Kids and cats
Description: "You can fill out an adoption application online on our official website.Due to COVID-19 we are currently modifying our adoption…" Learn more
---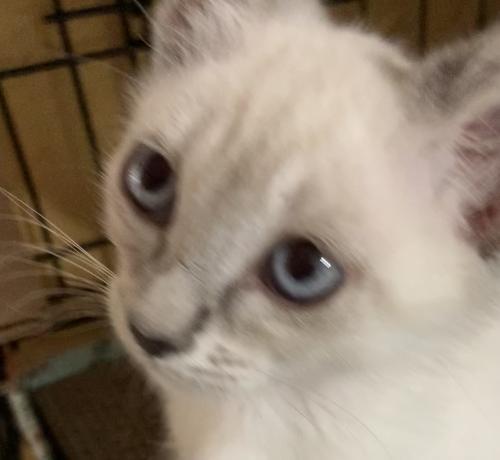 Name: Utah
Species: Cat
Location: Adopt A Stray, PO Box 2266, Hallandale, FL
Age, Size, Sex, Breed: Baby, Small, Male, Siamese Domestic Medium Hair Mix
Good With: Cats
Description: "You can fill out an adoption application online on our official website. Due to COVID-19 we are currently modifying our…" Learn more
---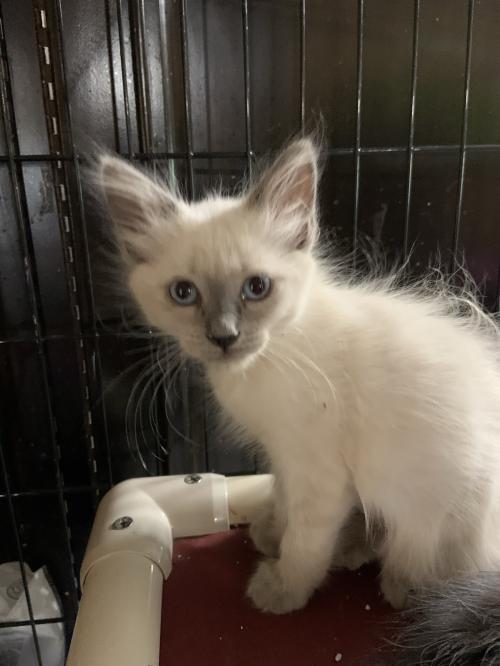 Name: Iowa
Species: Cat
Location: Adopt A Stray, PO Box 2266, Hallandale, FL
Age, Size, Sex, Breed: Baby, Small, Female, Siamese Balinese Mix
Good With: Cats
Description: "You can fill out an adoption application online on our official website. Due to COVID-19 we are currently modifying our…" Learn more
---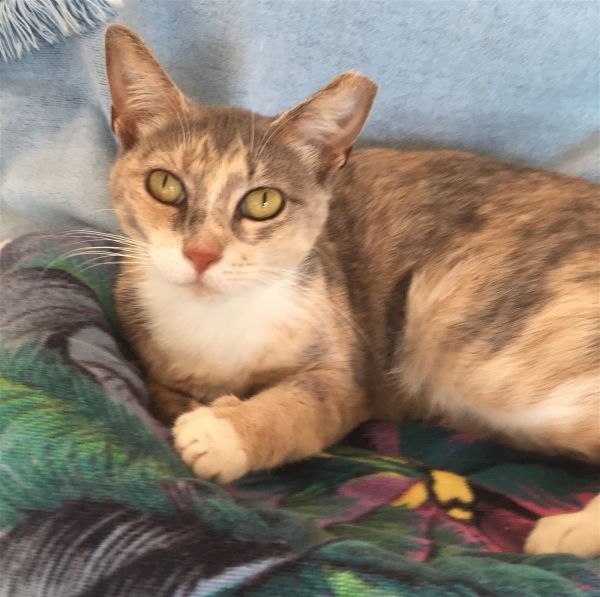 Name: Nova
Species: Cat
Location: Adopt A Stray, PO Box 2266, Hallandale, FL
Age, Size, Sex, Breed: Adult, Medium, Female, Tortoiseshell Calico Mix
Good With: Cats
Description: "You can fill out an adoption application online on our official website.due to COVID-19 we are showing our kitties by…" Learn more
---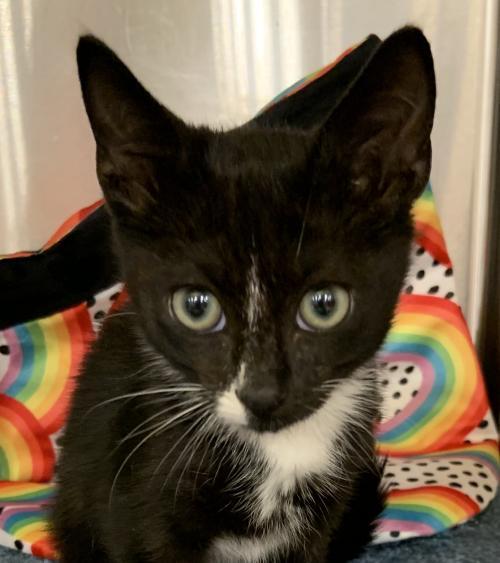 Name: Troy
Species: Cat
Location: Adopt A Stray, PO Box 2266, Hallandale, FL
Age, Size, Sex, Breed: Baby, Small, Male, Tuxedo Domestic Short Hair Mix
Good With: Dogs and cats
Description: "You can fill out an adoption application online on our official website. Due to COVID-19 we are currently modifying our…" Learn more
---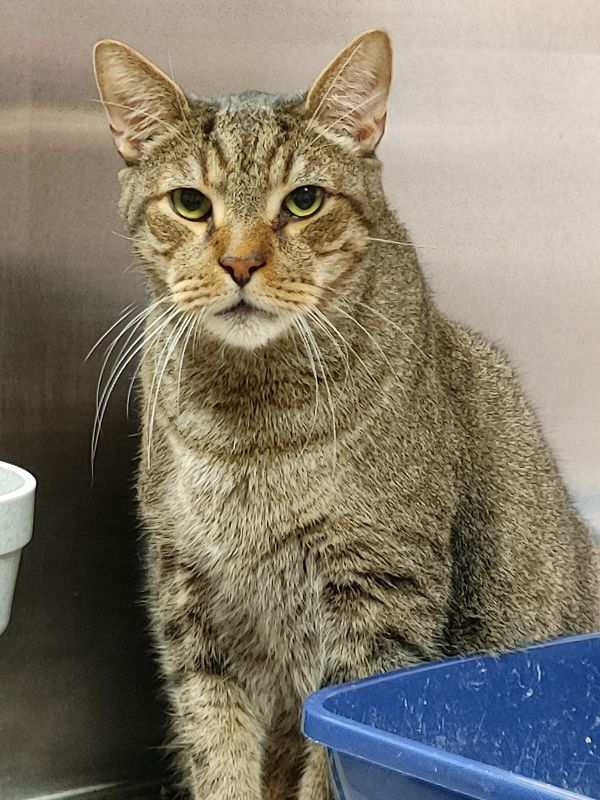 Name: Timmy
Species: Cat
Location: Cat Crusade Adoption And Rescue, 4101 Oakwood Blvd, Hollywood, FL
Age, Size, Sex, Breed: Adult, Medium, Male, Tabby
Good With: Kids, dogs and cats
Description: "Fabulous boy losing home due to mom having major surgeries and can't care for him anymore. He is loving and…" Learn more
---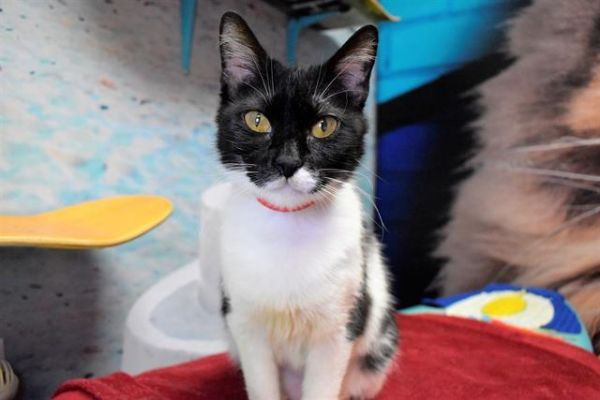 Name: YARA
Species: Cat
Location: Humane Society Of Broward County, 2070 Griffin Road, Fort Lauderdale, FL
Age, Size, Sex, Breed: Adult, Medium, Female, Domestic Short Hair
---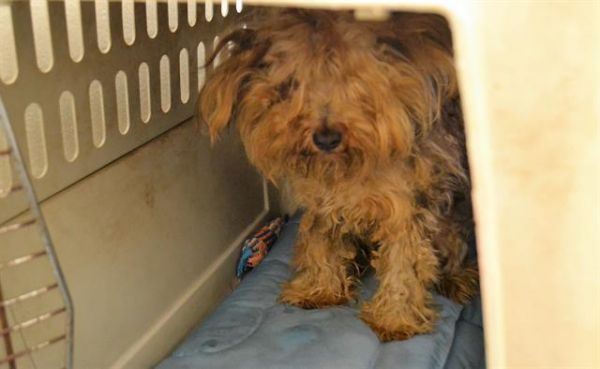 Name: JACKS
Species: Dog
Location: Humane Society Of Broward County, 2070 Griffin Road, Fort Lauderdale, FL
Age, Size, Sex, Breed: Adult, Medium, Male, Yorkshire Terrier
---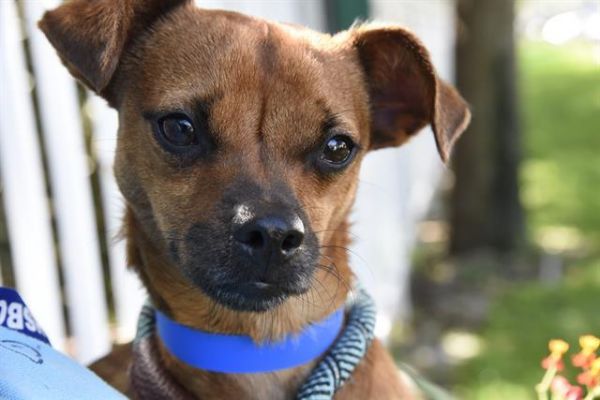 Name: OLIVER
Species: Dog
Location: Humane Society Of Broward County, 2070 Griffin Road, Fort Lauderdale, FL
Age, Size, Sex, Breed: Young, Medium, Male, Chihuahua Mixed Breed Mix
---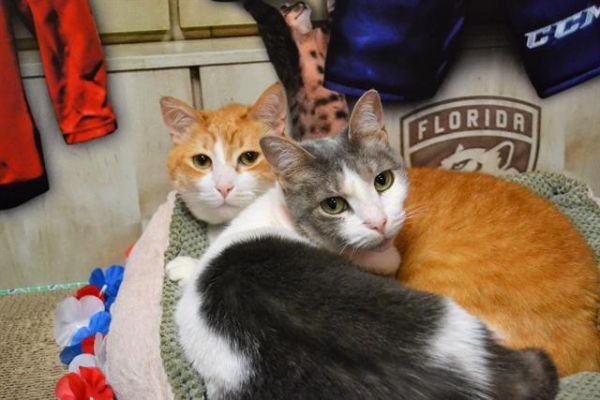 Name: ISSA
Species: Cat
Location: Humane Society Of Broward County, 2070 Griffin Road, Fort Lauderdale, FL
Age, Size, Sex, Breed: Adult, Medium, Female, Domestic Short Hair
---
Name: FELIX
Species: Rabbit
Location: Humane Society Of Broward County, 2070 Griffin Road, Fort Lauderdale, FL
Age, Size, Sex, Breed: Adult, Medium, Male, Bunny Rabbit
---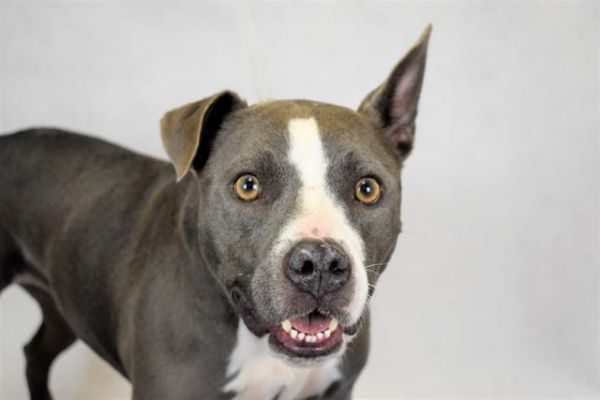 Name: BELLA
Species: Dog
Location: Humane Society Of Broward County, 2070 Griffin Road, Fort Lauderdale, FL
Age, Size, Sex, Breed: Adult, Medium, Female, American Staffordshire Terrier Mixed Breed Mix
---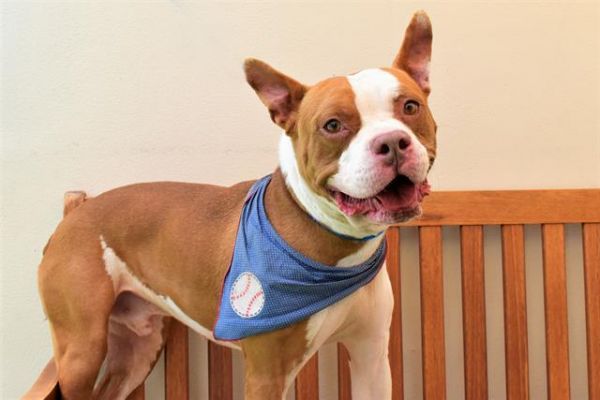 Name: BUTTERSCOTCH
Species: Dog
Location: Humane Society Of Broward County, 2070 Griffin Road, Fort Lauderdale, FL
Age, Size, Sex, Breed: Adult, Medium, Male, American Staffordshire Terrier Mixed Breed Mix
---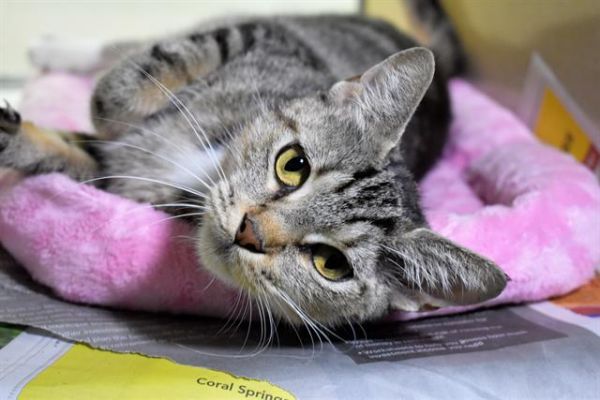 Name: RAYNA
Species: Cat
Location: Humane Society Of Broward County, 2070 Griffin Road, Fort Lauderdale, FL
Age, Size, Sex, Breed: Adult, Medium, Female, Domestic Short Hair
---
Name: CHASE
Species: Dog
Location: Humane Society Of Broward County, 2070 Griffin Road, Fort Lauderdale, FL
Age, Size, Sex, Breed: Young, Medium, Male, American Staffordshire Terrier
---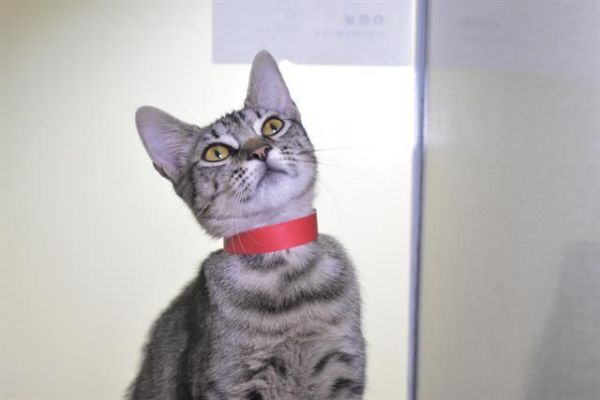 Name: LYDIA
Species: Cat
Location: Humane Society Of Broward County, 2070 Griffin Road, Fort Lauderdale, FL
Age, Size, Sex, Breed: Young, Medium, Female, Domestic Short Hair
---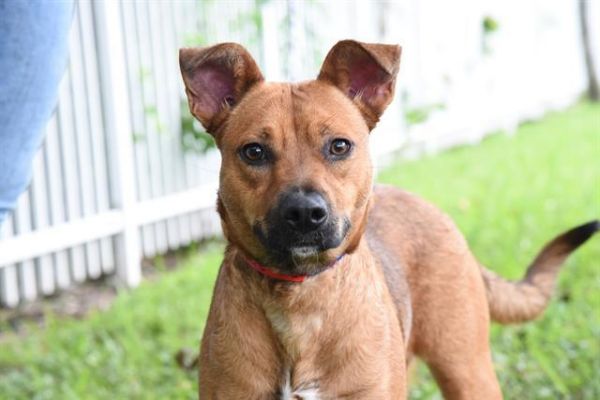 Name: BAILEY
Species: Dog
Location: Humane Society Of Broward County, 2070 Griffin Road, Fort Lauderdale, FL
Age, Size, Sex, Breed: Young, Medium, Female, German Shepherd Dog Mixed Breed Mix
---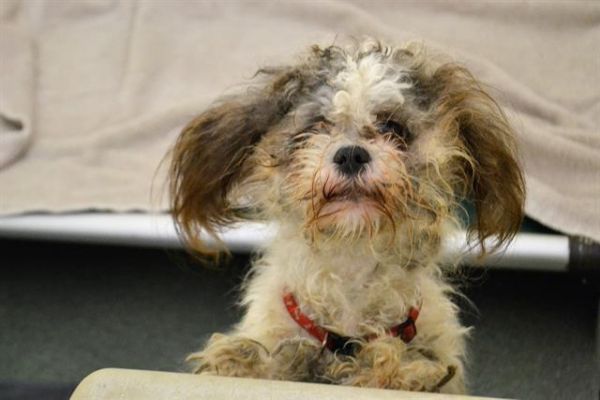 Name: ZOEY
Species: Dog
Location: Humane Society Of Broward County, 2070 Griffin Road, Fort Lauderdale, FL
Age, Size, Sex, Breed: Adult, Medium, Female, Shih Tzu
---
Name: DRACO
Species: Dog
Location: Humane Society Of Broward County, 2070 Griffin Road, Fort Lauderdale, FL
Age, Size, Sex, Breed: Young, Medium, Male, American Staffordshire Terrier Mixed Breed Mix
---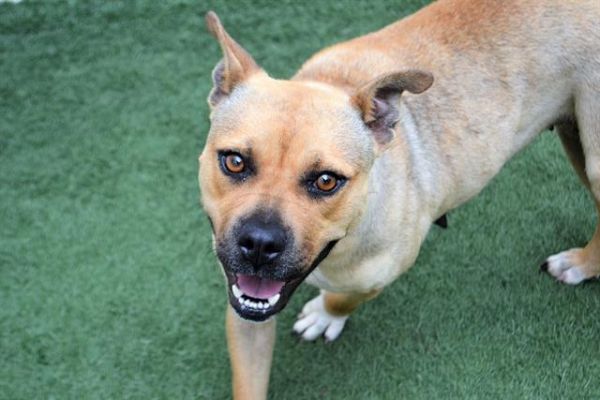 Name: LAIKEN
Species: Dog
Location: Humane Society Of Broward County, 2070 Griffin Road, Fort Lauderdale, FL
Age, Size, Sex, Breed: Young, Medium, Female, Black Mouth Cur Mixed Breed Mix
---
Name: OZZY
Species: Dog
Location: Humane Society Of Broward County, 2070 Griffin Road, Fort Lauderdale, FL
Age, Size, Sex, Breed: Baby, Medium, Male, German Shepherd Dog Mixed Breed Mix
---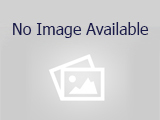 Name: MINNIE
Species: Rabbit
Location: Humane Society Of Broward County, 2070 Griffin Road, Fort Lauderdale, FL
Age, Size, Sex, Breed: Adult, Medium, Female, Bunny Rabbit
---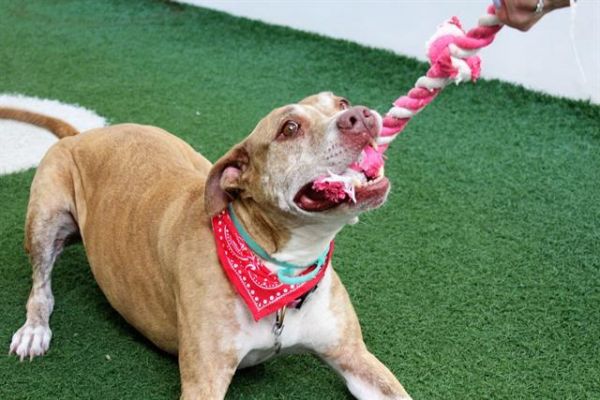 Name: DAKOTA
Species: Dog
Location: Humane Society Of Broward County, 2070 Griffin Road, Fort Lauderdale, FL
Age, Size, Sex, Breed: Adult, Medium, Female, Labrador Retriever Mixed Breed Mix
---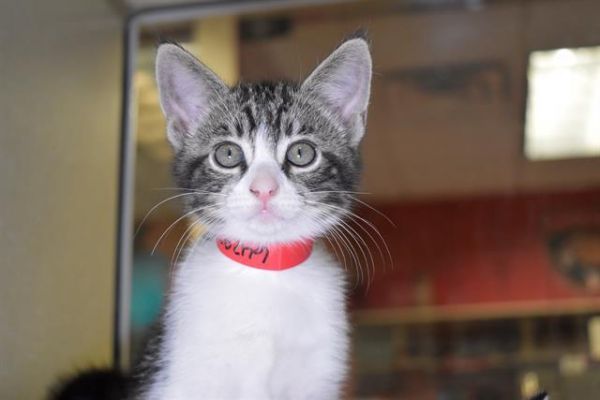 Name: RAMONA
Species: Cat
Location: Humane Society Of Broward County, 2070 Griffin Road, Fort Lauderdale, FL
Age, Size, Sex, Breed: Baby, Medium, Female, Domestic Short Hair
---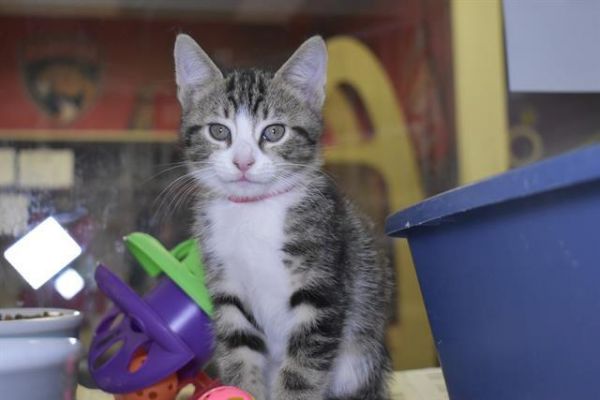 Name: COCONUT
Species: Cat
Location: Humane Society Of Broward County, 2070 Griffin Road, Fort Lauderdale, FL
Age, Size, Sex, Breed: Baby, Medium, Female, Domestic Short Hair
---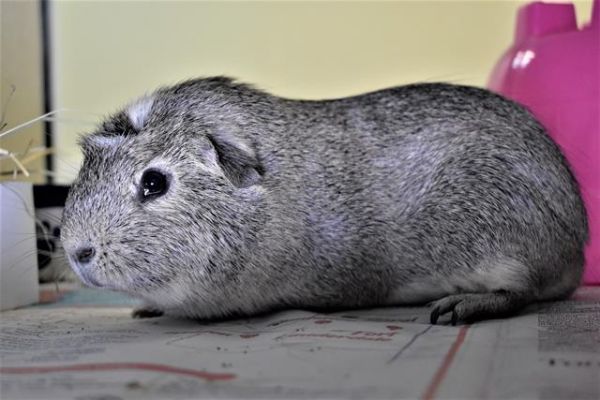 Name: GREY
Species: Guinea Pig
Location: Humane Society Of Broward County, 2070 Griffin Road, Fort Lauderdale, FL
Age, Size, Sex, Breed: Adult, Medium, Male, Guinea Pig
---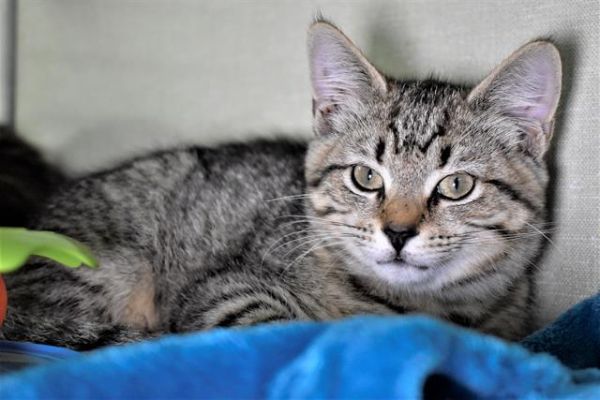 Name: CHINA
Species: Cat
Location: Humane Society Of Broward County, 2070 Griffin Road, Fort Lauderdale, FL
Age, Size, Sex, Breed: Baby, Medium, Female, Domestic Short Hair
---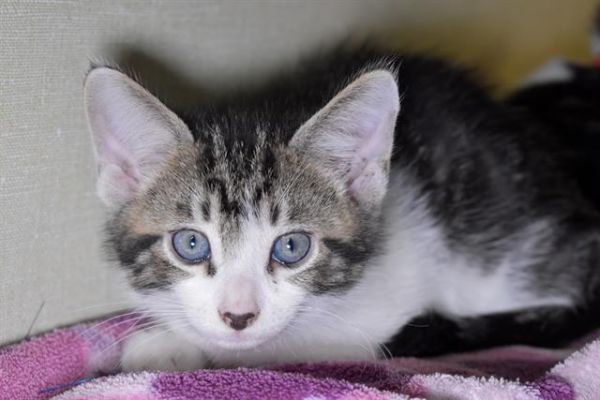 Name: TOMOE
Species: Cat
Location: Humane Society Of Broward County, 2070 Griffin Road, Fort Lauderdale, FL
Age, Size, Sex, Breed: Baby, Medium, Male, Domestic Short Hair
---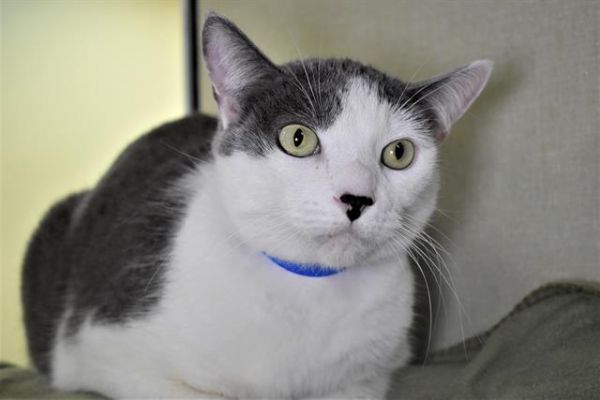 Name: SAMMY
Species: Cat
Location: Humane Society Of Broward County, 2070 Griffin Road, Fort Lauderdale, FL
Age, Size, Sex, Breed: Adult, Medium, Male, Domestic Short Hair
---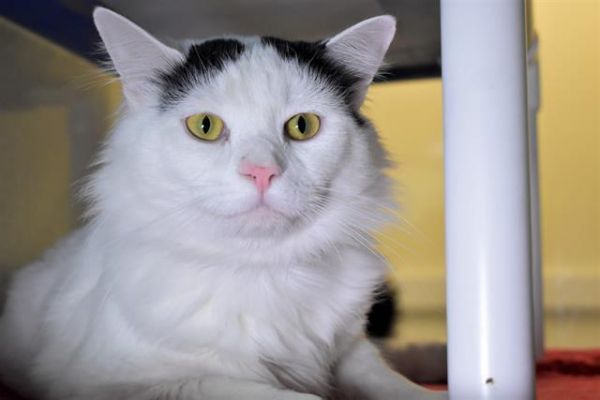 Name: PRINCE
Species: Cat
Location: Humane Society Of Broward County, 2070 Griffin Road, Fort Lauderdale, FL
Age, Size, Sex, Breed: Young, Medium, Male, Domestic Long Hair
---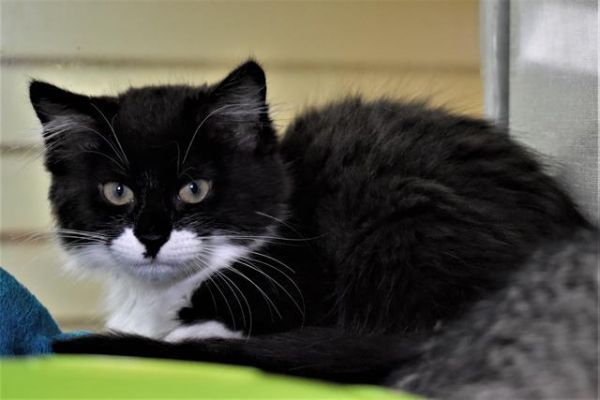 Name: DOLL
Species: Cat
Location: Humane Society Of Broward County, 2070 Griffin Road, Fort Lauderdale, FL
Age, Size, Sex, Breed: Baby, Medium, Female, Domestic Short Hair
---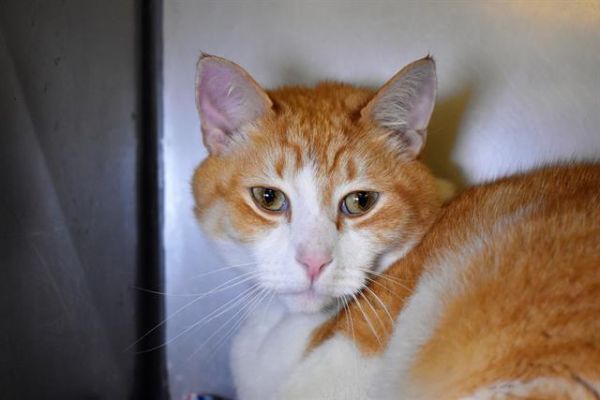 Name: SCRUFFY
Species: Cat
Location: Humane Society Of Broward County, 2070 Griffin Road, Fort Lauderdale, FL
Age, Size, Sex, Breed: Adult, Medium, Male, Domestic Short Hair
---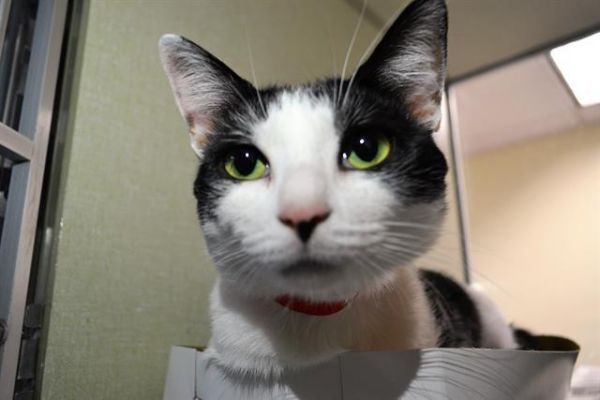 Name: DOJA
Species: Cat
Location: Humane Society Of Broward County, 2070 Griffin Road, Fort Lauderdale, FL
Age, Size, Sex, Breed: Young, Medium, Female, Domestic Short Hair
---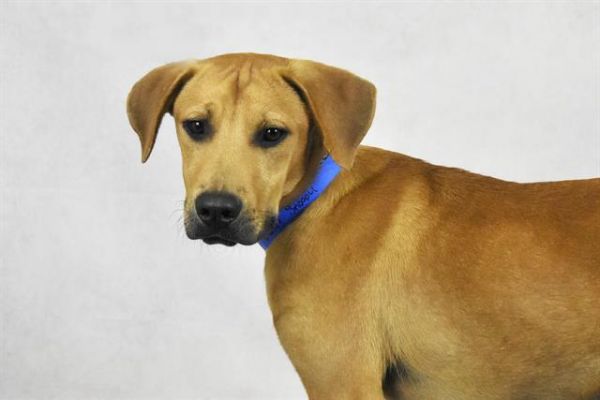 Name: SNOOPY
Species: Dog
Location: Humane Society Of Broward County, 2070 Griffin Road, Fort Lauderdale, FL
Age, Size, Sex, Breed: Young, Medium, Male, Labrador Retriever Mixed Breed Mix
---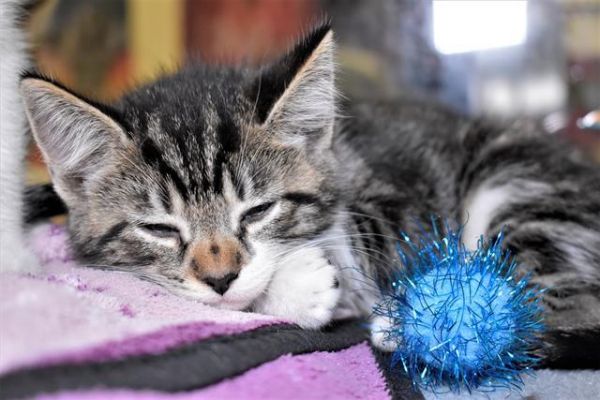 Name: KIKI
Species: Cat
Location: Humane Society Of Broward County, 2070 Griffin Road, Fort Lauderdale, FL
Age, Size, Sex, Breed: Baby, Medium, Female, Domestic Short Hair
---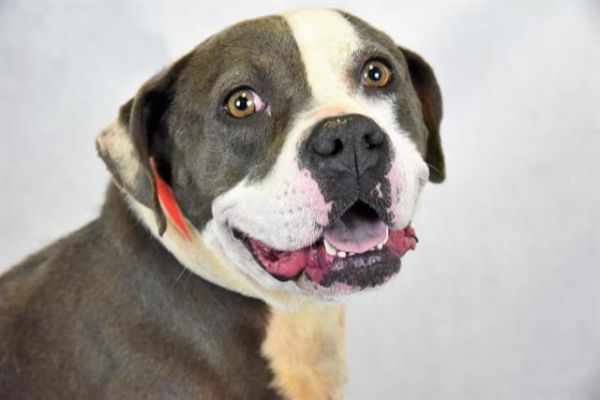 Name: LADY ELIZABETH
Species: Dog
Location: Humane Society Of Broward County, 2070 Griffin Road, Fort Lauderdale, FL
Age, Size, Sex, Breed: Adult, Medium, Female, American Staffordshire Terrier Mixed Breed Mix
---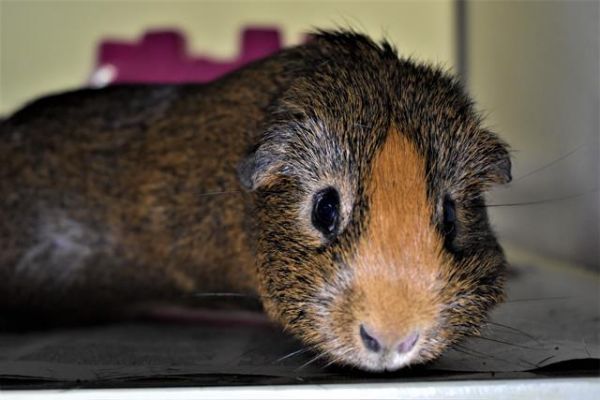 Name: BROWNIE
Species: Guinea Pig
Location: Humane Society Of Broward County, 2070 Griffin Road, Fort Lauderdale, FL
Age, Size, Sex, Breed: Adult, Medium, Male, Guinea Pig
---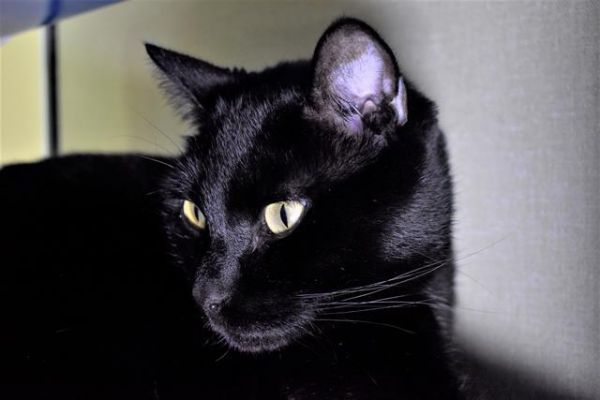 Name: MIDNIGHT
Species: Cat
Location: Humane Society Of Broward County, 2070 Griffin Road, Fort Lauderdale, FL
Age, Size, Sex, Breed: Adult, Medium, Male, Domestic Short Hair
---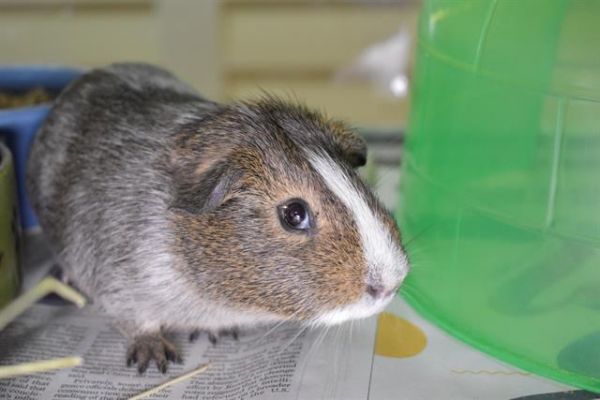 Name: MIDNIGHT
Species: Guinea Pig
Location: Humane Society Of Broward County, 2070 Griffin Road, Fort Lauderdale, FL
Age, Size, Sex, Breed: Young, Medium, Male, Guinea Pig
---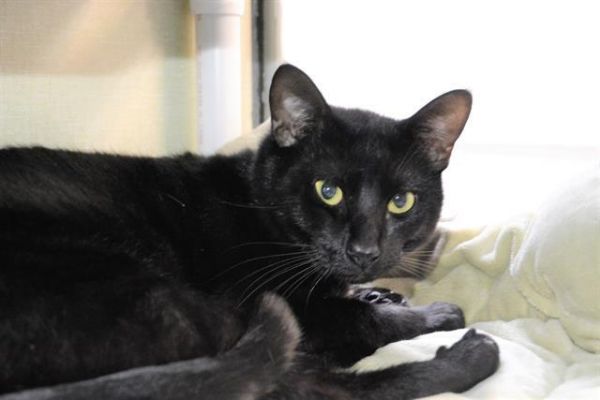 Name: PUGSLEY
Species: Cat
Location: Humane Society Of Broward County, 2070 Griffin Road, Fort Lauderdale, FL
Age, Size, Sex, Breed: Adult, Medium, Male, Domestic Short Hair
---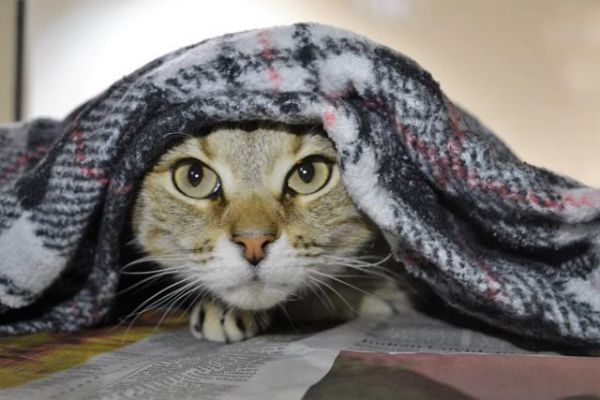 Name: SAND MAN
Species: Cat
Location: Humane Society Of Broward County, 2070 Griffin Road, Fort Lauderdale, FL
Age, Size, Sex, Breed: Adult, Medium, Male, Domestic Short Hair
---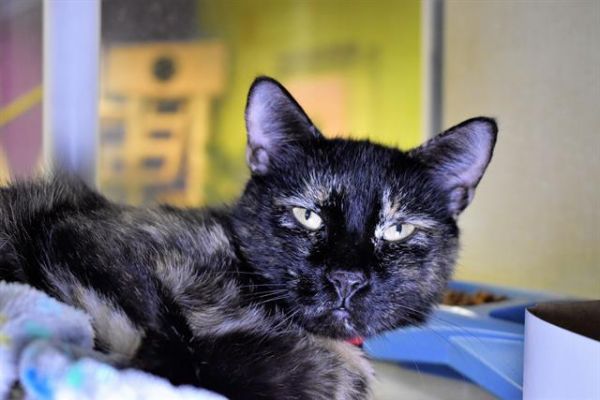 Name: MU MU
Species: Cat
Location: Humane Society Of Broward County, 2070 Griffin Road, Fort Lauderdale, FL
Age, Size, Sex, Breed: Adult, Medium, Female, Domestic Short Hair
---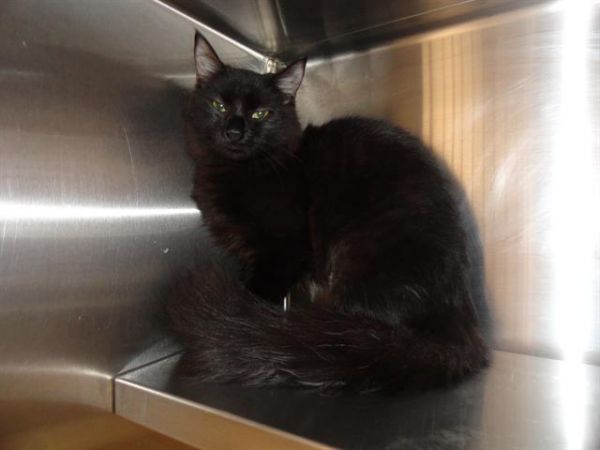 Name: RAVEN
Species: Cat
Location: Broward County Animal Care And Adoption, 2400 SW 42nd Street, Fort Lauderdale, FL
Age, Size, Sex, Breed: Young, Small, Female, Domestic Medium Hair
---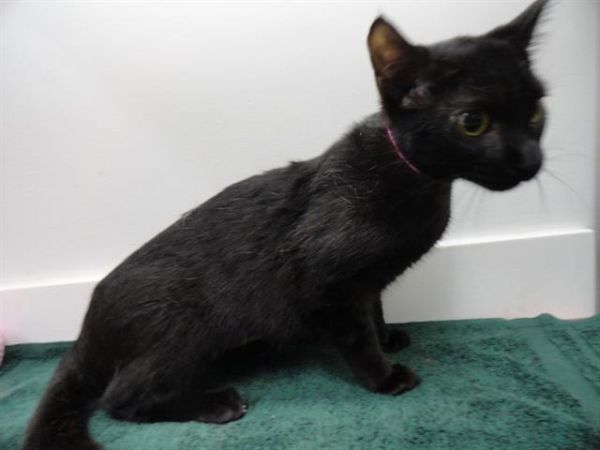 Name: JADE
Species: Cat
Location: Broward County Animal Care And Adoption, 2400 SW 42nd Street, Fort Lauderdale, FL
Age, Size, Sex, Breed: Young, Small, Female, Domestic Short Hair
---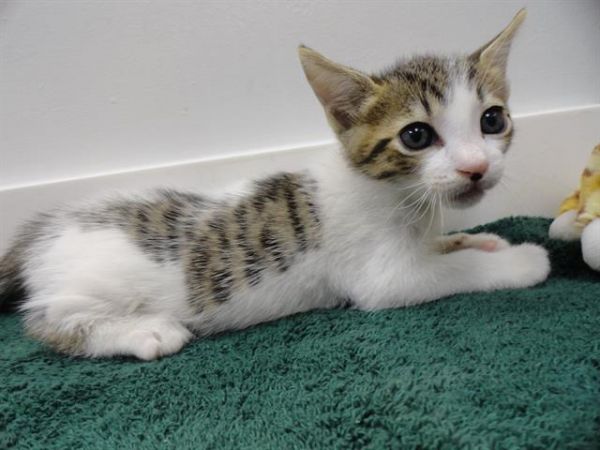 Name: DREW
Species: Cat
Location: Broward County Animal Care And Adoption, 2400 SW 42nd Street, Fort Lauderdale, FL
Age, Size, Sex, Breed: Baby, Small, Male, Domestic Short Hair
---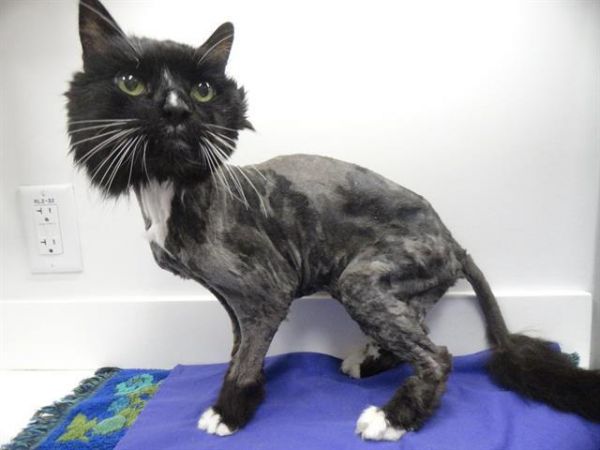 Name: TOBY
Species: Cat
Location: Broward County Animal Care And Adoption, 2400 SW 42nd Street, Fort Lauderdale, FL
Age, Size, Sex, Breed: Adult, Small, Male, Domestic Long Hair
---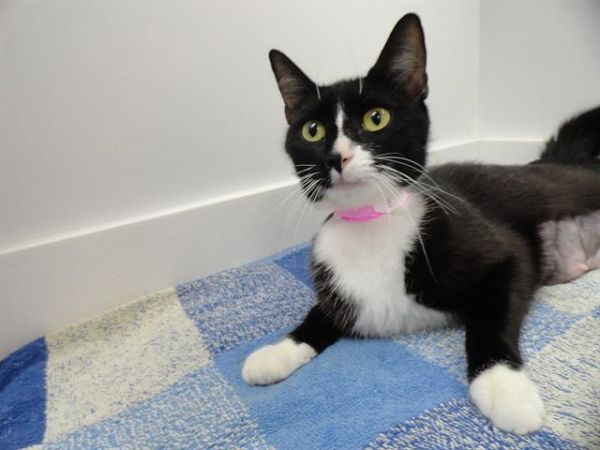 Name: ISABELLA
Species: Cat
Location: Broward County Animal Care And Adoption, 2400 SW 42nd Street, Fort Lauderdale, FL
Age, Size, Sex, Breed: Young, Medium, Female, Domestic Short Hair
---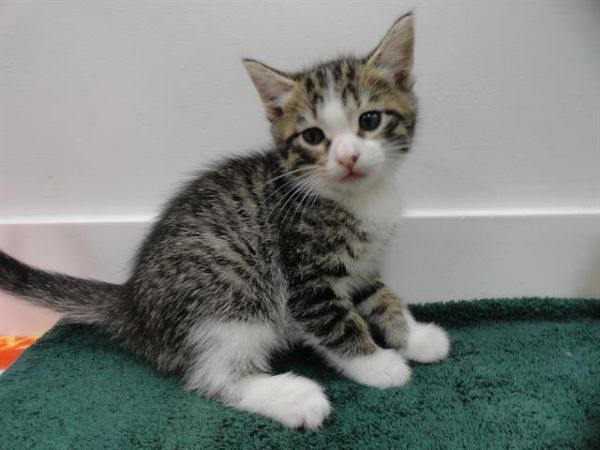 Name: TOTTER
Species: Cat
Location: Broward County Animal Care And Adoption, 2400 SW 42nd Street, Fort Lauderdale, FL
Age, Size, Sex, Breed: Baby, Small, Male, Domestic Short Hair
---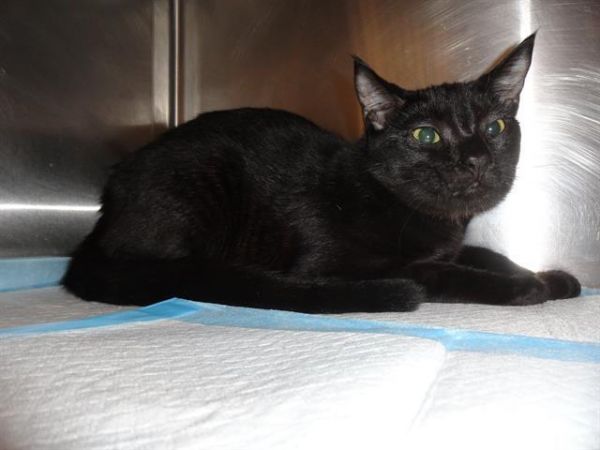 Name: ONYX
Species: Cat
Location: Broward County Animal Care And Adoption, 2400 SW 42nd Street, Fort Lauderdale, FL
Age, Size, Sex, Breed: Young, Small, Male, Domestic Short Hair
---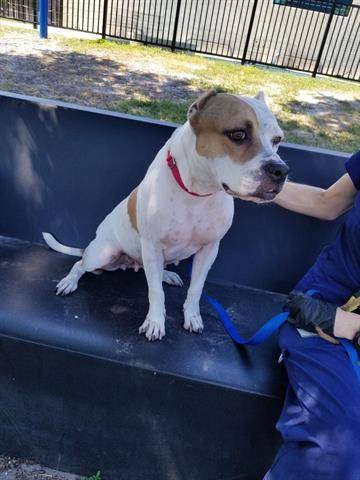 Name: KALLISTO
Species: Dog
Location: Broward County Animal Care And Adoption, 2400 SW 42nd Street, Fort Lauderdale, FL
Age, Size, Sex, Breed: Adult, Medium, Female, American Staffordshire Terrier
---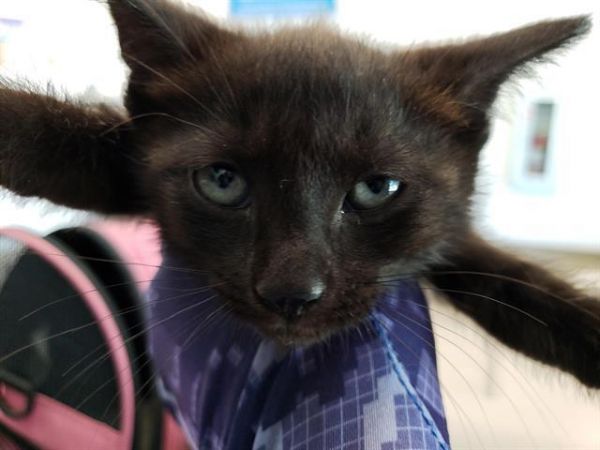 Name: A2138928
Species: Cat
Location: Broward County Animal Care And Adoption, 2400 SW 42nd Street, Fort Lauderdale, FL
Age, Size, Sex, Breed: Baby, Small, Female, Domestic Short Hair
---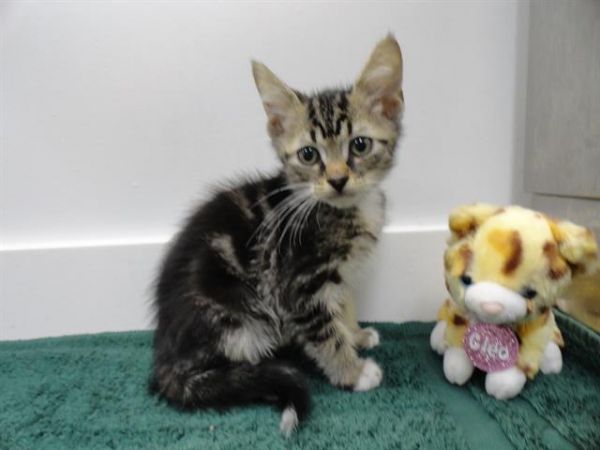 Name: CANYON
Species: Cat
Location: Broward County Animal Care And Adoption, 2400 SW 42nd Street, Fort Lauderdale, FL
Age, Size, Sex, Breed: Baby, Small, Male, Domestic Short Hair
---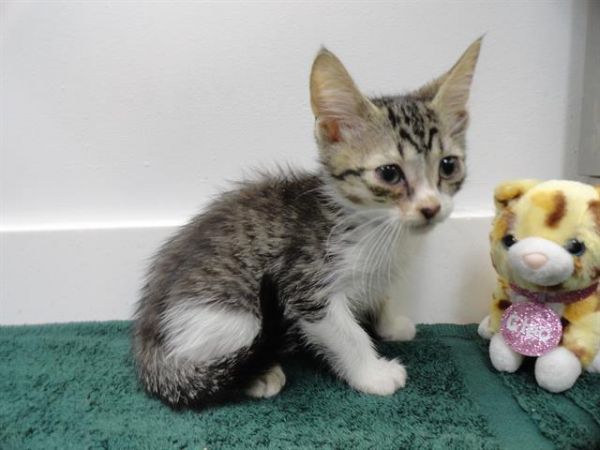 Name: CLIFF
Species: Cat
Location: Broward County Animal Care And Adoption, 2400 SW 42nd Street, Fort Lauderdale, FL
Age, Size, Sex, Breed: Baby, Small, Male, Domestic Short Hair
---
Name: MEADOW
Species: Cat
Location: Broward County Animal Care And Adoption, 2400 SW 42nd Street, Fort Lauderdale, FL
Age, Size, Sex, Breed: Baby, Small, Female, Domestic Short Hair
---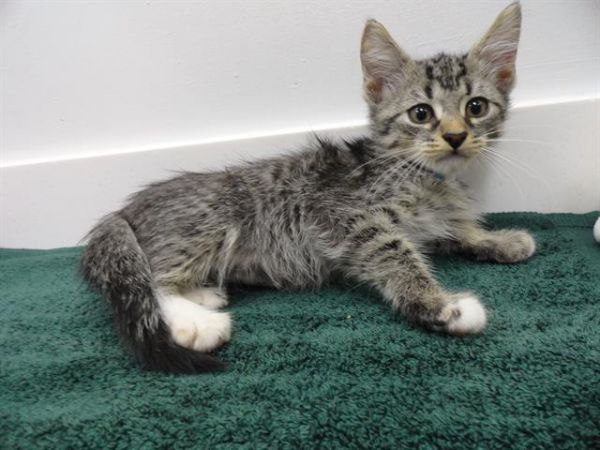 Name: FERN
Species: Cat
Location: Broward County Animal Care And Adoption, 2400 SW 42nd Street, Fort Lauderdale, FL
Age, Size, Sex, Breed: Baby, Small, Male, Domestic Short Hair
---